This post contains affiliate links which means that I will make a small commission if you purchase a product after clicking on any of them, at no extra cost to you.
Have a craving for ice cream, or just looking for a cold treat to cool you down in Tampa's hot summer? Look no further! In this blog post, I'll discuss the best places to get your ice cream fix in the Tampa area.
Whether you're looking for a classic scoop of vanilla, an exotic twist on an old favorite, or a unique new flavor, I'll help you find the perfect place to satisfy your cravings. So get ready, because it's time to scream for the best ice cream in Tampa!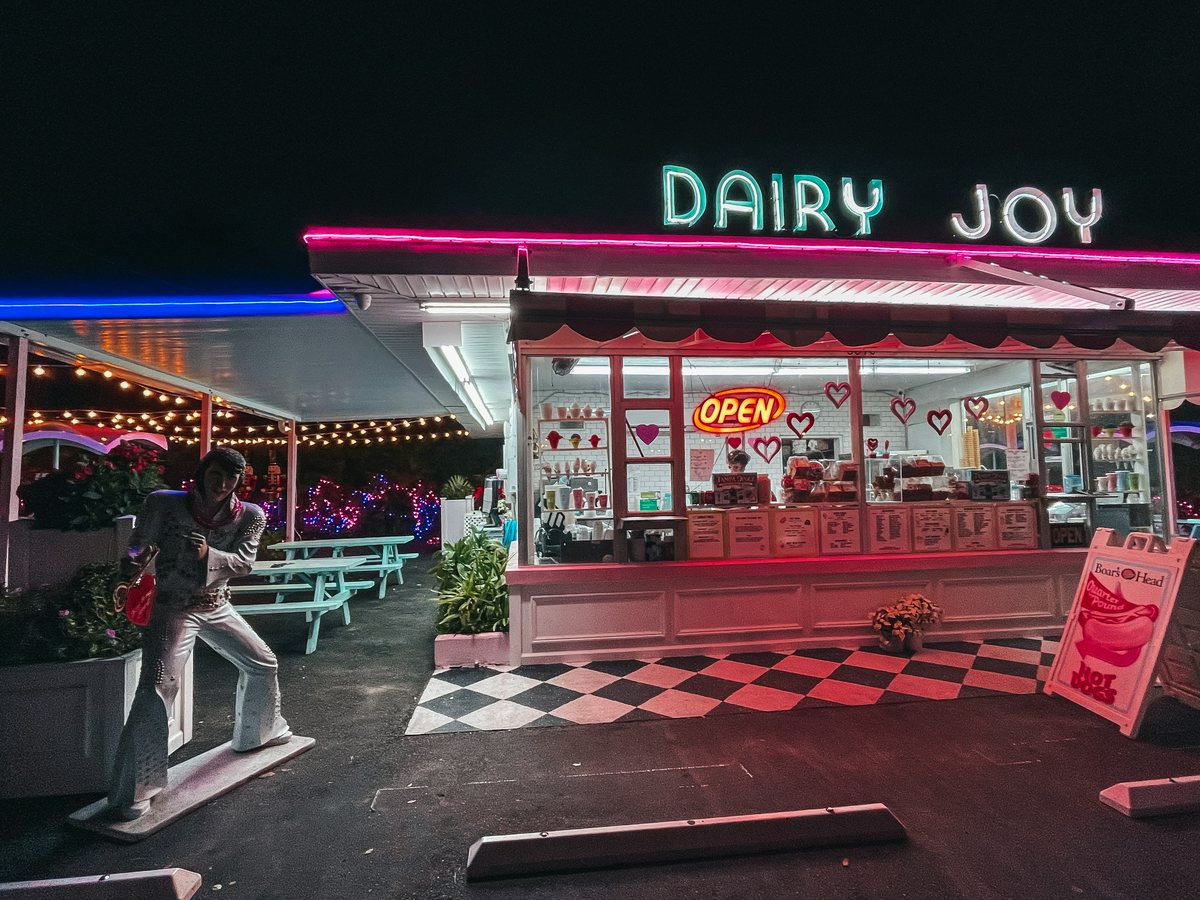 Best ice cream in Tampa
Chill Bros.
My personal favorite spot for the best ice cream in Tampa can be found at Chill Bros! They have locations all over Tampa including Ybor City, South Tampa, Water Street, and SoHo.
The shop serves all-natural, American-style ice cream made from scratch with the best ingredients. Ingredients from around the world, such as Sicilian Pistachios and Madagascar vanilla beans, as well as local ingredients like Plant City strawberries, Buddy Brew coffee, and Polk County orange blossom honey are used to craft Chill Bros. original recipes from the ground up.
The shop's ever-changing lineup of ice creams showcases the flavors of Tampa and incorporates the work of the best food artisans in the community. Whether it's classic flavors like Belgian brownie and peanut butter cup, or unexpected flavors like guava pastelito or their seasonal fluffer pumpkin (my FAVE!), there's something for everyone at the Chill Bros Scoop Shop!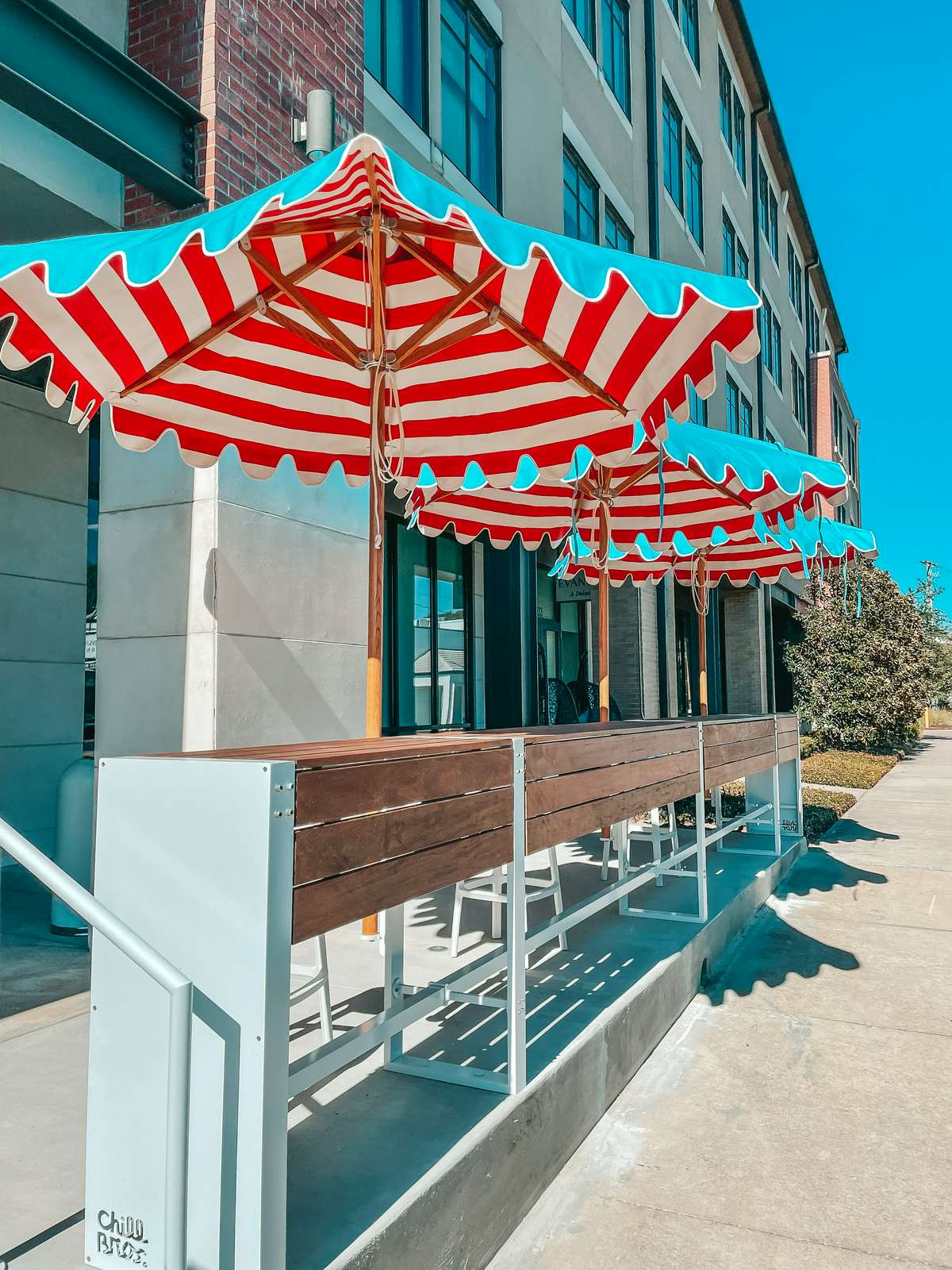 Jeni's Splendid Ice Creams
Jeni Britton has perfected a unique ice cream recipe over 20 years that is known for its smooth texture, buttercream body, bright flavor, and clean finish. The flavors are inspired by art, history, pop culture, and beyond, creating a truly unique ice cream experience.
Jeni's shops aren't just local to Tampa, they can be found all over the country including cities like Austin, Texas, Sarasota, Florida, and Charlotte, North Carolina; and even potentially in your local grocery store! Some flavors you can look forward to are watermelon taffy, brambleberry crisp, and powdered jelly donut, just to name a few. She even has several dairy-free options to choose from. Can't decide? Get a flight!
Whether you're looking for something traditional or something new and exciting, Jeni's has the perfect sweet treat for you.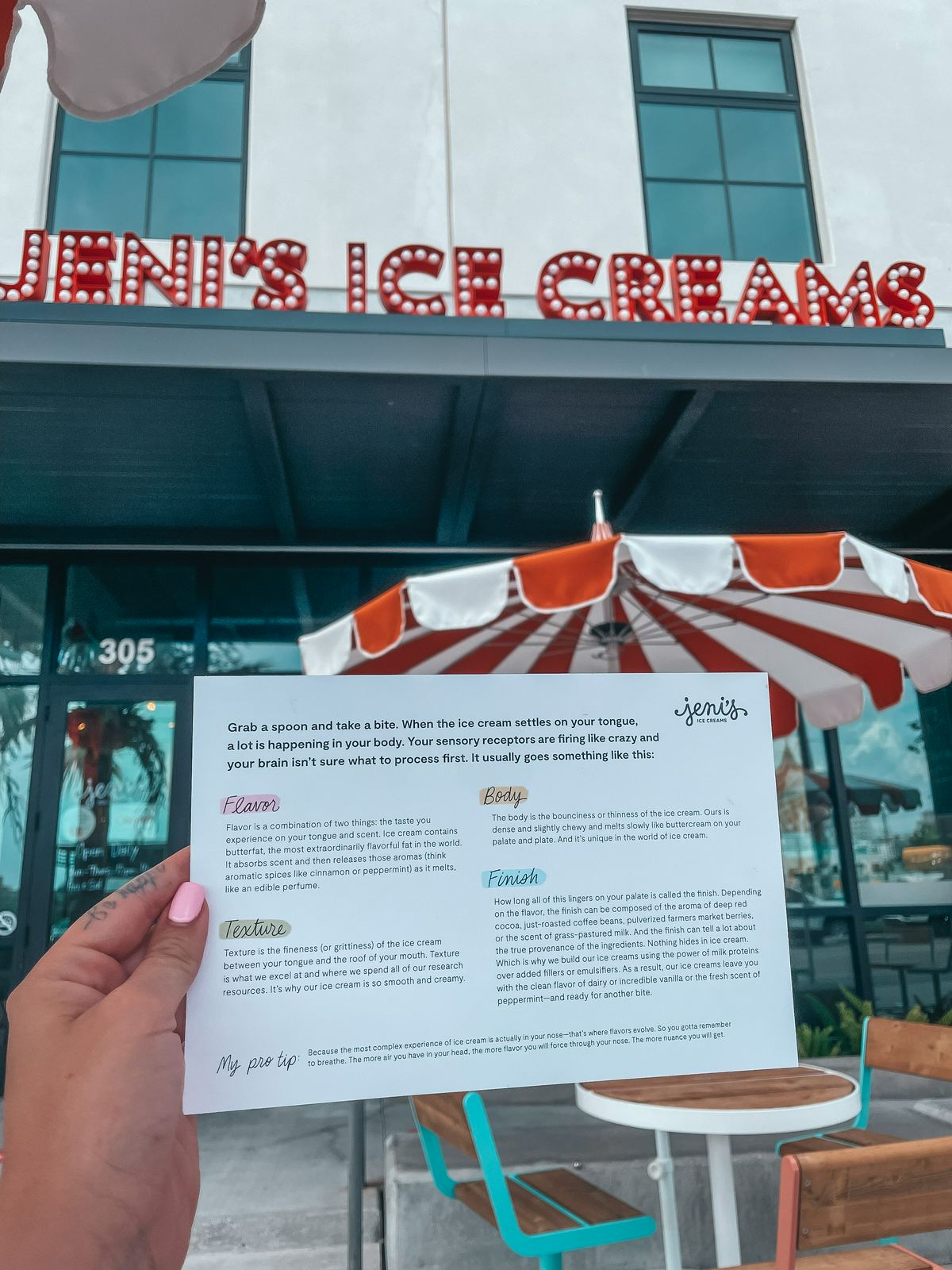 Dairy Joy
If you're looking for an ice cream shop that is truly unique to Tampa you're definitely going to want to check out Dairy Joy. This old-fashioned, family-owned ice cream parlor has been in business since 1958! They have locations in South Tampa and Seminole.
For an ice cream treat with a twist, enjoy one of their blue raspberry-dipped soft-serve cones. They of course have all of the classics like banana splits and shakes, but this Tampa ice cream shop really gets creative and always has a fun new creation they're offering so follow them on Instagram to see their latest experiment!
Be sure to have yourself an Insta moment and snap a pic with your treat and Elvis, or in one of their 1957 Chevys before you leave.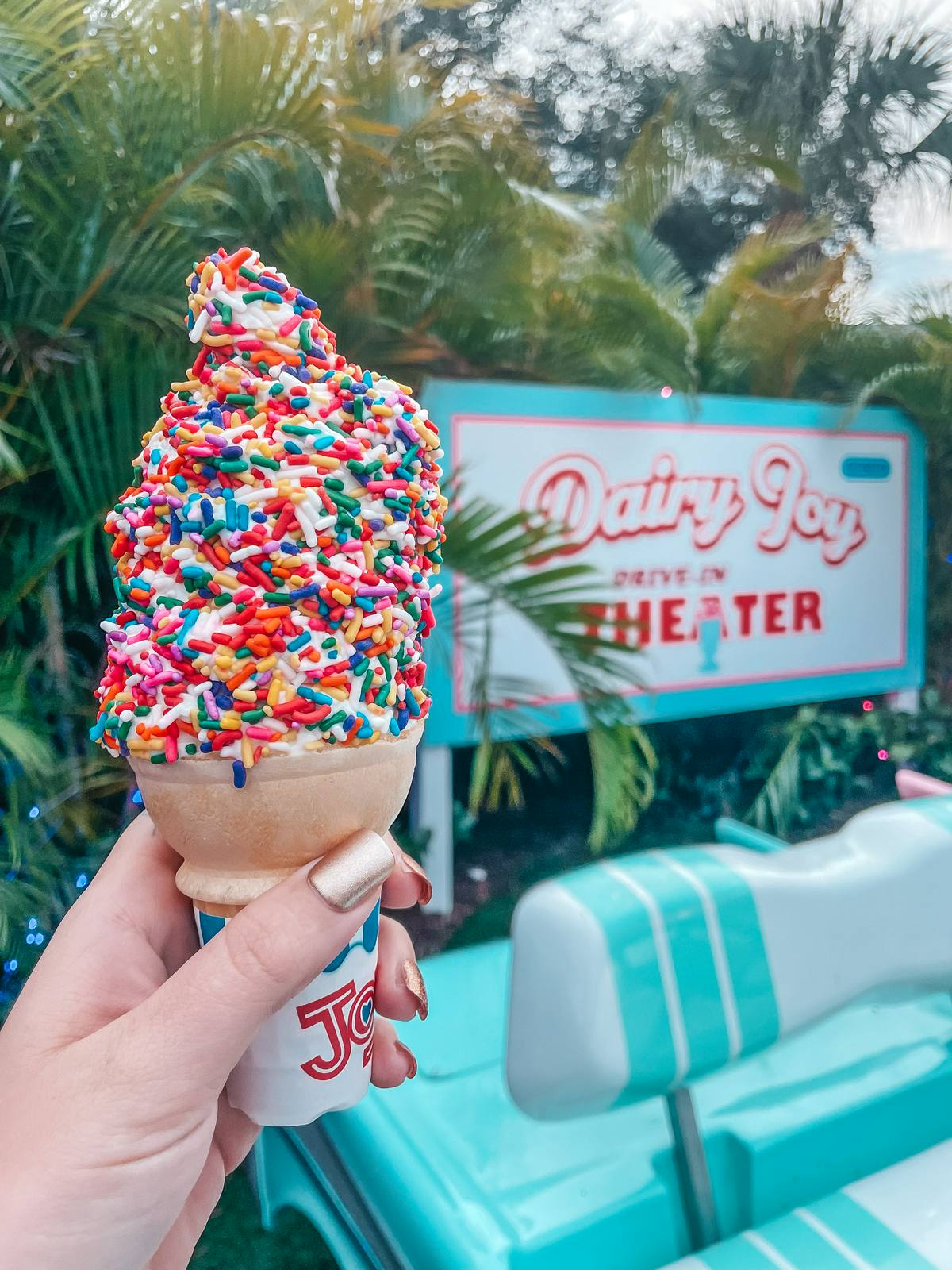 Oddfellows
OddFellows is a Brooklyn-based small-batch ice cream company that has created more than 500 wacky and weird flavors including a large vegan/non-dairy selection.
The story behind OddFellows is an interesting one; it was started by Mohan Kumar, Chef Sam Mason, and Kumar's wife Holiday. When Holiday was pregnant, Chef Sam created a pretzel ice cream to satisfy her pregnancy cravings. From there, the idea of OddFellows was born. Now, you can find their unique flavors at their location in Hyde Park Village in Tampa.
A few flavors offered here include passionfruit apricot pistachio, miso peanut butter brownie, and smoky vanilla bourbon twist.
Hampton Chocolate Factory
Hampton Chocolate Factory serves more than just chocolate treats! Their ice cream is easily some of the smoothest and creamiest soft serve I've had in Tampa. And the options for what you can do with the ice cream are endless!
Visiting the Hampton Chocolate Factory is an experience unlike any other. This Tampa dessert spot is devoted to making the most luxurious and delicious desserts that they can imagine. From creative sundaes to homemade ice cream sandwiches, you can always find something new and exciting here.
Plus, if you're feeling extra indulgent, you can get your ice cream creation on a waffle! For the holidays I had their peppermint brownie served on a waffle dipped in white chocolate, ya'll I don't even normally like peppermint, but this was UNREAL.
All of the ingredients used are of the highest quality, ensuring that each bite is a pure delight.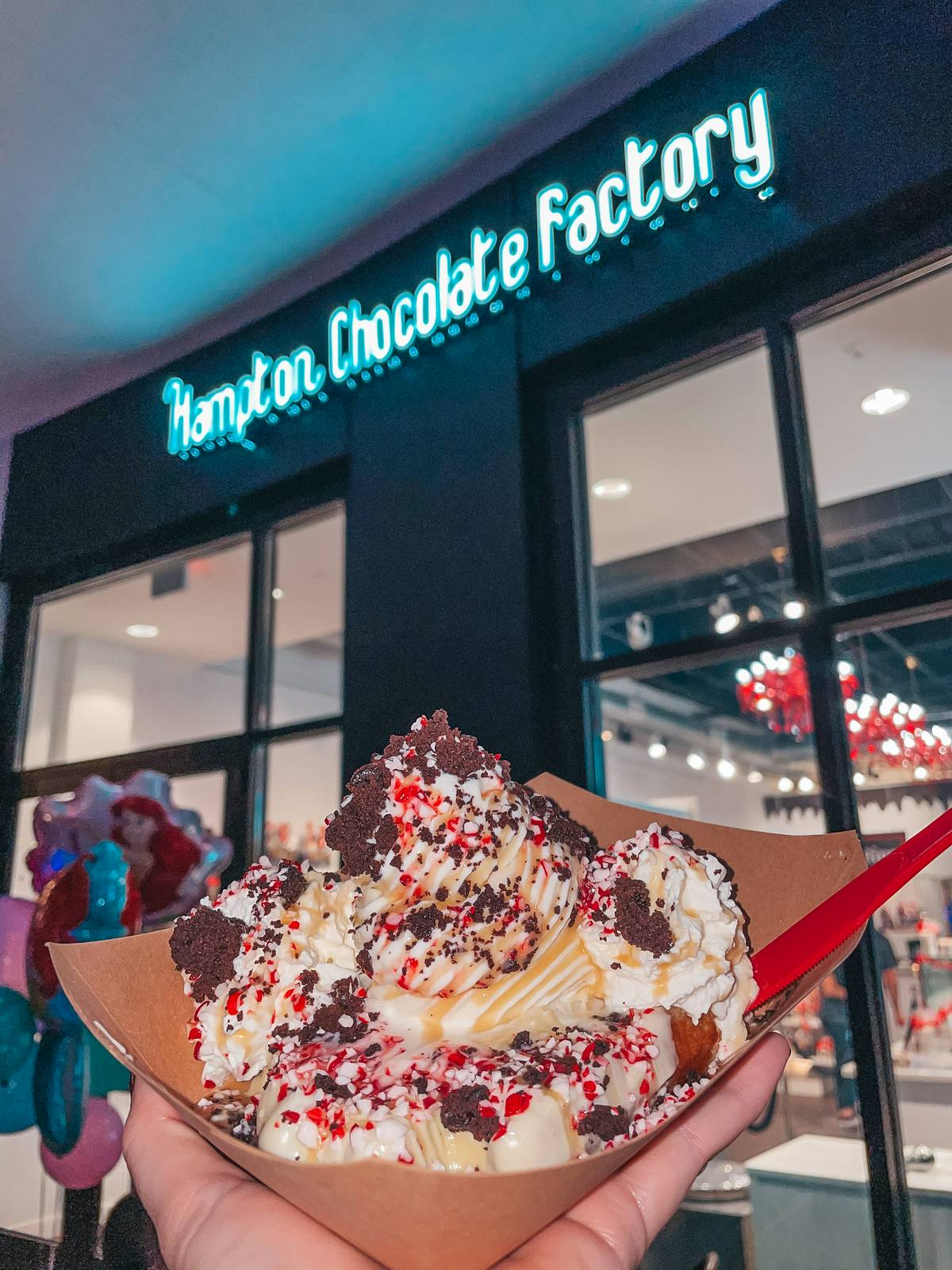 Sea Maid's Creamery
As soon as you pull up, you'll notice the character that this adorable Tampa ice cream spot has. Sea Maid's, located in Seminole Heights, is colorful, fun, and most importantly, full of endless, delicious dessert options. They have cookies, cupcakes, brownies, and even the coveted hot cocoa bombs!! I can only vouch for their ice cream so far, but it was SO delicious!
I got the Spongebob ice cream in a waffle cone that was dipped and coated with fruity pebbles. The Spongebob is basically cookie dough ice cream— but prettier. I am picky about my cookie dough ice cream, but I was beyond impressed.
Next time, I'm going BIG and getting a milkshake! Peep their Instagram to see all of the beautiful shakes, sundaes, and concoctions Sea Maid's has created, and tell me you're not craving dessert!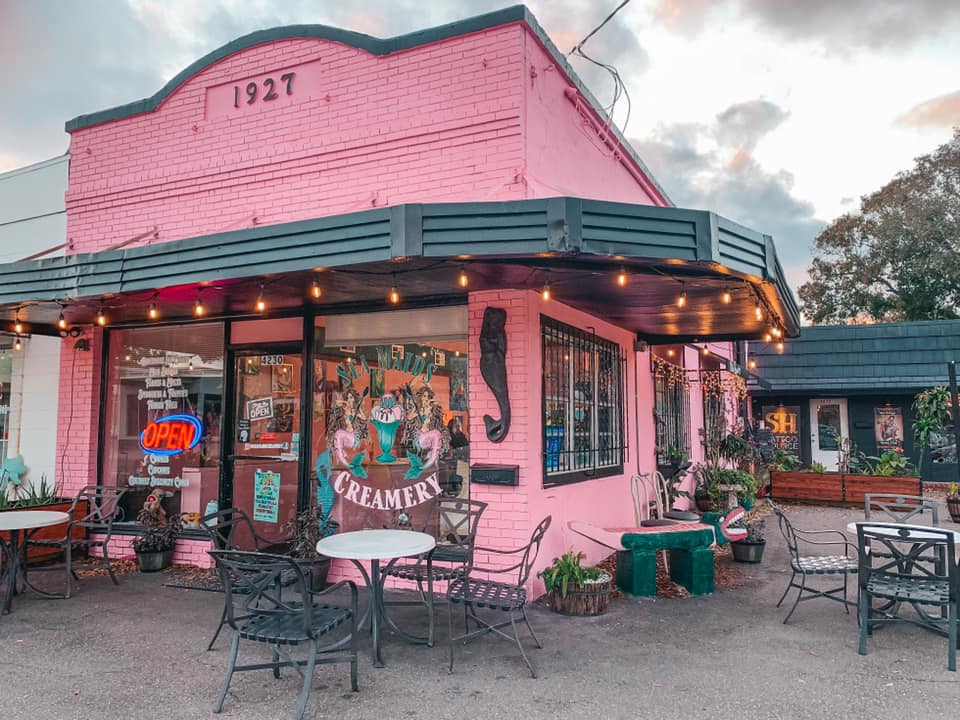 Bo's Ice Cream
Bo's Ice Cream is another true Tampa treasure located in Seminole Heights. One bite of their thick and chunky strawberry shortcake, and you'll understand why this dessert is truly something to write home about. The delightful combination of flavors and textures creates a symphony of delight with every mouthful, making it an unforgettable indulgence.
They have soft serve, hard ice cream, and even sherbert. And if you want a quick dessert on the go, they even have a drive-through so you can grab your sweet treat and go.
You really can't go wrong with any of these Tampa ice cream shops! Let me know your favorite spot in the comments below, and be sure to check out some of my other Tampa posts before you go 🙂