This post contains affiliate links which means that I will make a small commission if you purchase a product after clicking on any of them, at no extra cost to you.
It can be challenging to stay motivated when starting or running your own business. That's why I've gathered some of the best podcasts to inspire, educate, and motivate female entrepreneurs. From tackling difficult subjects to providing resources these podcasts can be the perfect way to find encouragement and insight. So settle in and enjoy my roundup of the top podcasts for female entrepreneurs.
Podcasts for female entrepreneurs
Her Life by Design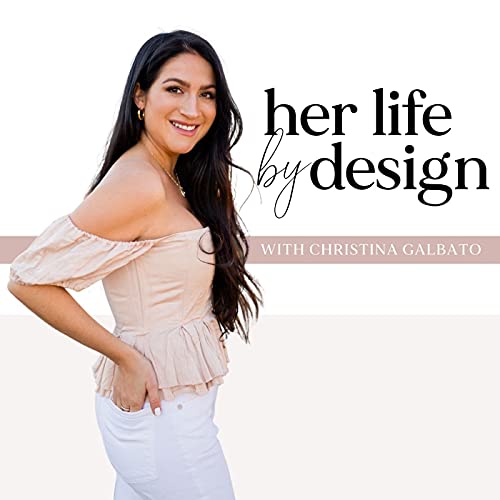 Her Life by Design with Christina Galbato is the podcast that got me into podcasts. As a student in all 3 of Christina's online courses, I know the wealth of knowledge that she has to offer and I was beyond excited for her to launch her podcast.
Christina is an influencer, blogger, and online educator who has scaled her business to multi 6-figures and she's here to help you do the same!
Her Life by Design covers topics such as influencer marketing, creating a career online, navigating life as an ambitious female, and so much more. She prides her podcast on being "no fluff", and it's true. Her interview style with guests is very straight to the point, yet still allows for both her and the guest's personalities to shine through. This is a podcast you're definitely going to want to have your pen and paper ready for.
Unfortunately at this time, no new episodes are on the horizon as Christina has decided to shift her focus to her other business ventures. However, you still have 91 episodes you can listen to on Spotify or Apple Podcasts!
Beyond Influential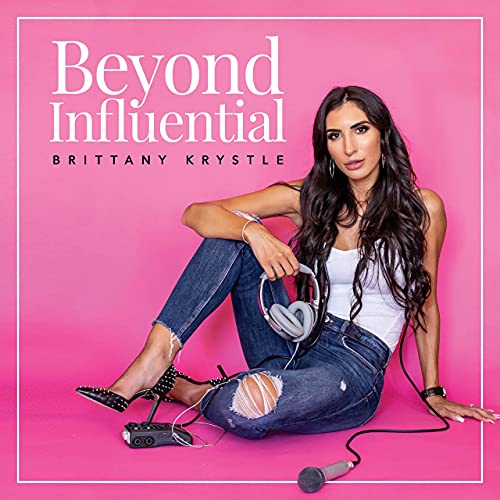 Beyond Influential is a podcast hosted by Brittany Krystle. Brittany's goal with Beyond Influential is to help you be the best version of yourself. She does this by giving you the tools you need to identify and create the kind of influential life that appeals to you.
You can expect compelling conversations with leading experts, knowledgeable influencers, and up-and-coming speakers. Her guests come from a variety of fields, including business & entrepreneurship, mindset, health & wellness, psychology, sports & entertainment, lifestyle, beauty, and fashion.
I found that I really connected with Brittany who is a "recovering lawyer". That's right, she went from attorney to digital and personal branding expert. She even worked for Gary Vee in her early years.
I too went to school for several years pursuing careers that I thought would suit me all to realize I was meant to go against the grain, and take the road less traveled. It feels hella empowering listening to such a fierce female who did the same and has created such success for herself.
Goal Digger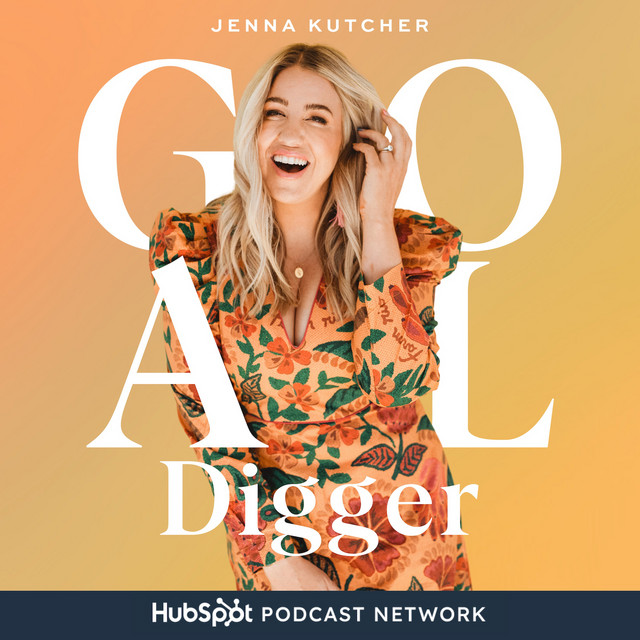 In the Goal Digger podcast, Jenna Kutcher covers all things business, branding, marketing, and inspiration. Unlike your typical format, the Goal Digger podcast comes in a live-workshop style. It provides tangible step-by-step tips to help you dream big and redefine success.
Jenna herself broke free from the 9-5 grind and became a self-made millionaire via photography, digital courses, affiliate marketing, and influencer campaigns and she shares all of her tips on how you can do the same. Even if you aren't pursuing a business in one of those these resources, tools, and tips can be applied to just about any entrepreneurial journey you are trying to embark on!
She Means Business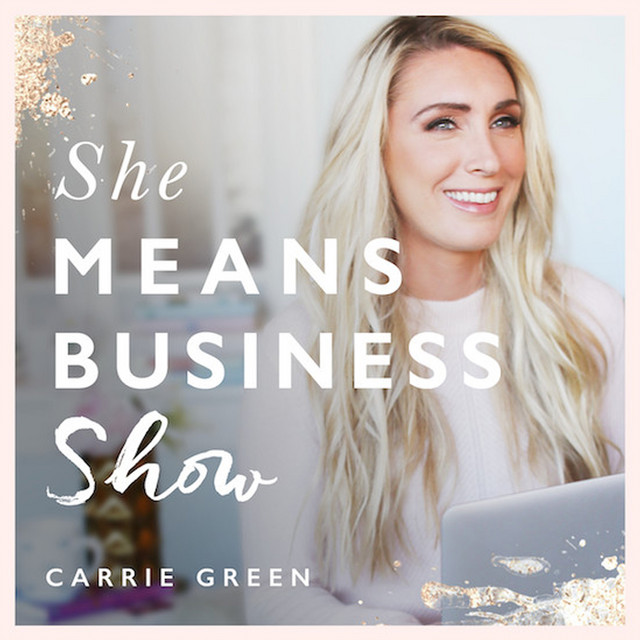 She Means Business is a podcast for any talented, driven female entrepreneur. The host, Carrie Green speaks from her personal experience of creating two successful businesses. That's not even the impressive part— she did this with limited funds and no prior business expertise.
Along with her own inspiring story, she also interviews female entrepreneurs from around the world who are chasing their dreams and building successful businesses.
This podcast will provide you with practical tools and insight to dream big and do the same!
Screw the Nine to Five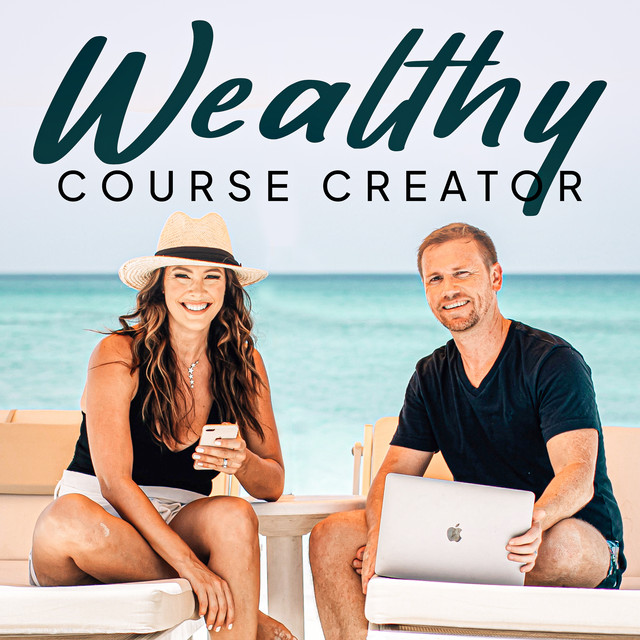 Screw the Nine to Five podcast really resonated with me because I knew a long time ago that lifestyle and career path was not going to be the way for me.
So what can you expect from this podcast? Advice, resources, noteworthy interviews, and step-by-step guidance to help you quit your job and launch a massively successful online business. Every episode aims to provide you with easy methods and ideas you can apply right now to make your wildest entrepreneurial dreams come true!
BONUS: Big Conversations with Haley Hoffman Smith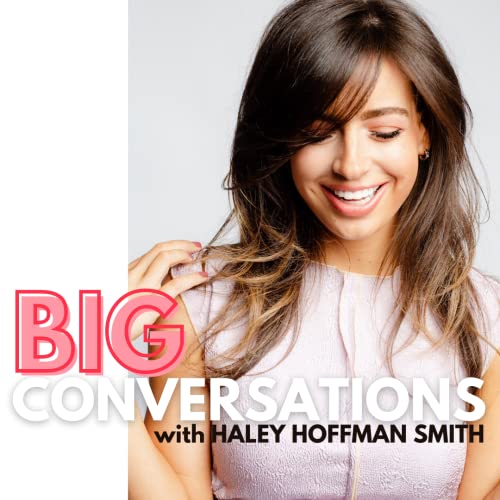 Okay, I had to throw in Big Conversations with Haley Hoffman Smith as a bonus. Haley Hoffman Smith is an entrepreneur, author, manifestation coach, and influential speaker. While she doesn't focus concretely on entrepreneurship and business, her podcast does cover manifesting, motivational stories, subconscious breakthroughs, and other mindset shifts.
Each episode will help you feel motivated to shatter boundaries, connect with the Universe, and inspire profound inner reflection. Mindset is so huge in business, and that's why this podcast is the perfect listen for any female entrepreneur.
I love these podcasts because they give me inspiration and motivation! I hope that they do the same for you. If you have any other podcasts for female entrepreneurs drop 'em in the comments!