This post contains affiliate links which means that I will make a small commission if you purchase a product after clicking on any of them, at no extra cost to you.
If you're looking for an unforgettable experience, there's nothing like checking out one of the fun St. Pete boat tours available in the area! It's easily one of the best things to do in St. Pete. Whether you're a first-time visitor or a seasoned local, exploring the vibrant waterways of St. Pete by boat is sure to be an enjoyable and memorable experience.
With so many St. Pete boat tours to choose from, it can be difficult to decide which one is right for you. This blog post compares some of the most popular boat tours available in St. Pete, so you can make an informed decision!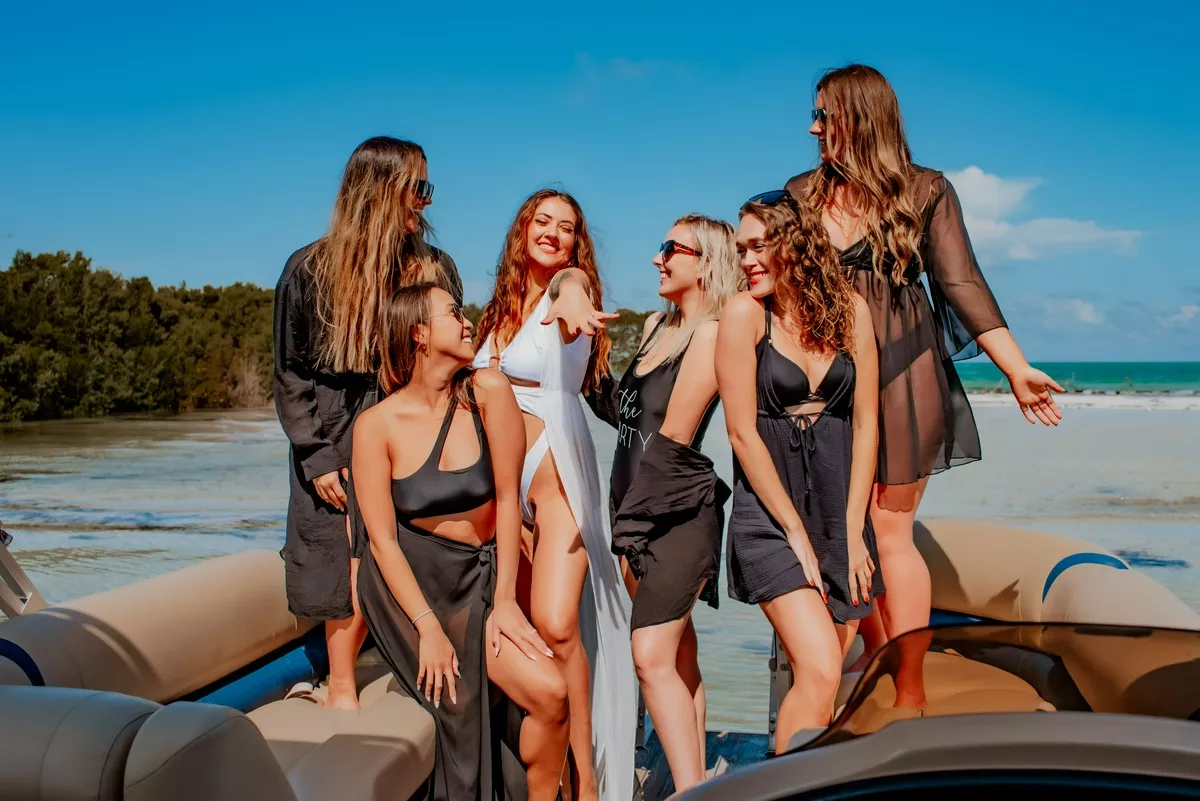 Top St. Pete boat tours
Evening yacht tour with Starlite Cruises
Take in the evening sights and sounds of St. Petersburg, Florida on the luxurious StarLite Sapphire Dining Yacht! This elegant vessel is 113 feet (34 meters) long and features an open-air observation deck, as well as a climate-controlled cabin inside.
Whether you're looking for a romantic evening or a fun night with friends, the StarLite Sapphire is a great option. With a DJ playing music throughout your cruise, you'll be sure to have an unforgettable time!
🍽️ Dinner Cruise
Cruise and dine on the waters surrounding St. Pete with StarLite!
Click herе to book
The pickup point is in Pasadena and upon arriving at the yacht you will have the option to purchase dinner once aboard. Drinks are also available to purchase at the bar.
I have actually yet to do the St. Pete location, but we got to experience the StarLite cruise in Tampa and it was amazing! I loved the fun environment, and the food was delicious!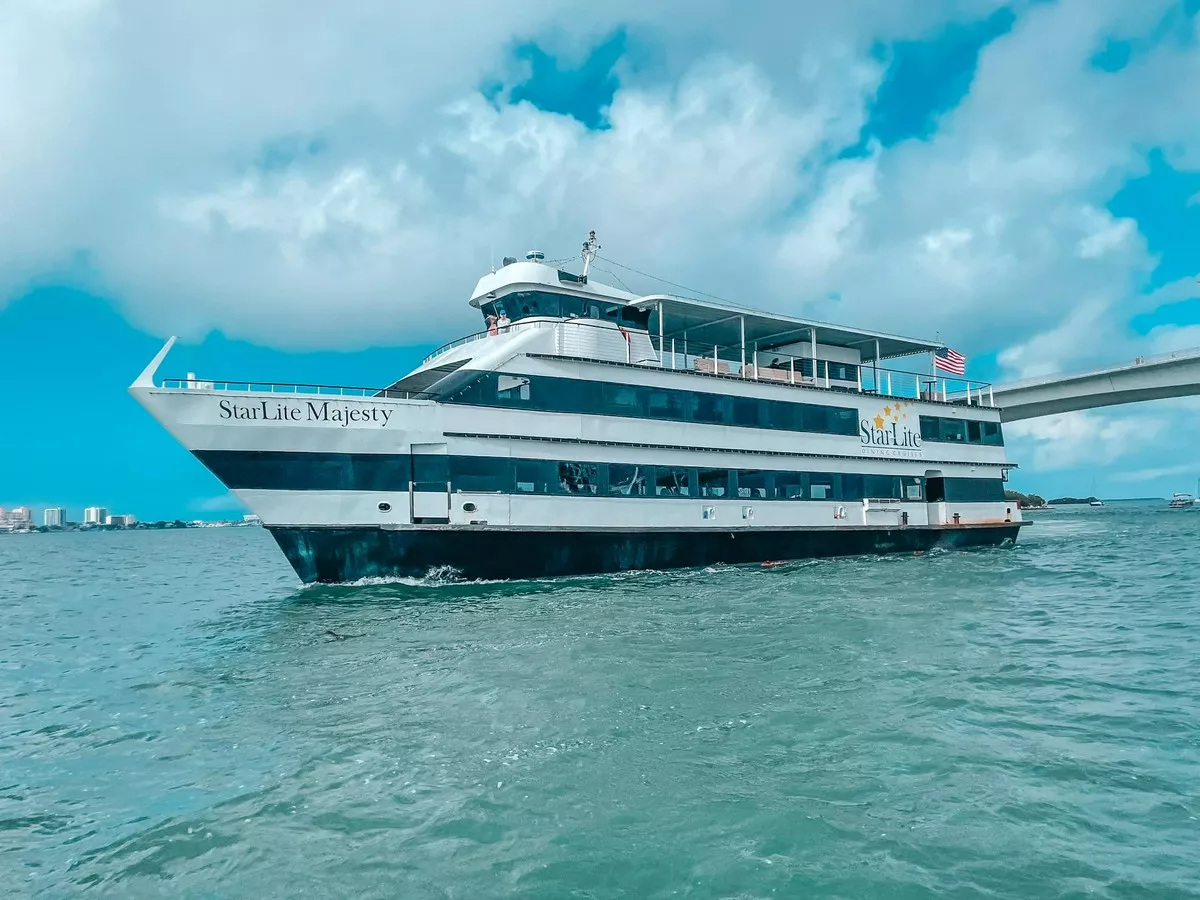 Speed Boat Adventure with Speed Boat Adventures, Inc.
Experience the thrill of a lifetime with Speed Boat Adventures! They offer speedboat adventures on their F-13 mini speedboats, which are sure to get your adrenaline pumping. You'll follow a trained guide in a separate boat, equipped with a two-way communication system so you can talk back and forth and get the most out of your adventure.
Explore the waters of Tampa Bay and pass by national wildlife refuges and the historic Fort De Soto Park. The meeting spot for this tour is St. Pete Beach and it lasts around an hour and a half. Don't miss out on this exciting way to experience the beautiful Florida waters!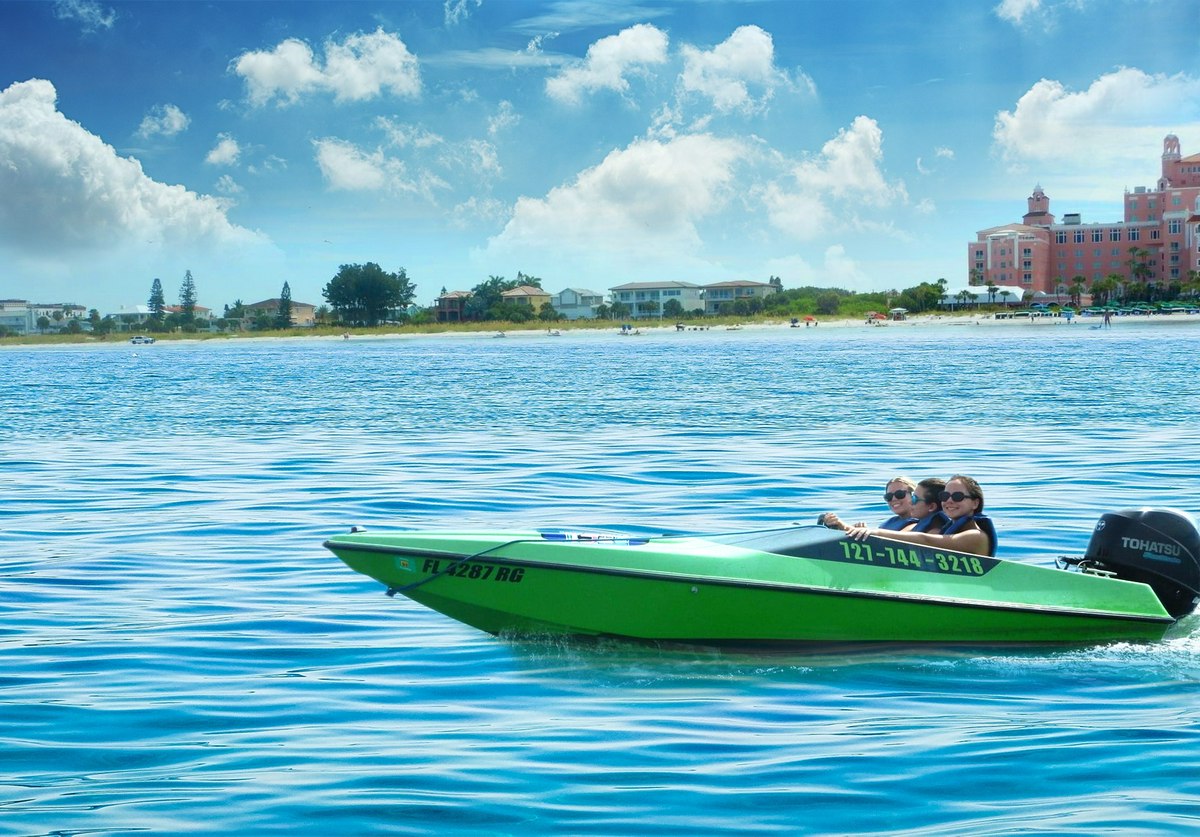 Egmont Key Tour with The Pelican
The Egmont Key Tour with The Pelican is the only charter offering service from downtown St. Petersburg to Egmont Key. This tour includes a full two hours on Egmont Key where passengers can explore the pristine beaches, historic lighthouse, ruins of Ft. Dade, and the amazing wildlife.
Passengers should be prepared to step into shallow water when going on the island, but The Pelican St Pete will stay on the island, with bathrooms and a bit of shade. The ride from the Pier to Paradise is 60 minutes and you are allowed to bring your own food and drinks.
Bottled water and snorkeling gear are also provided. This tour lasts a total of 4 hours and is a great way to explore the beauty of Egmont Key! It's a perfect day trip from Tampa!
Book your Egmont Key tour here!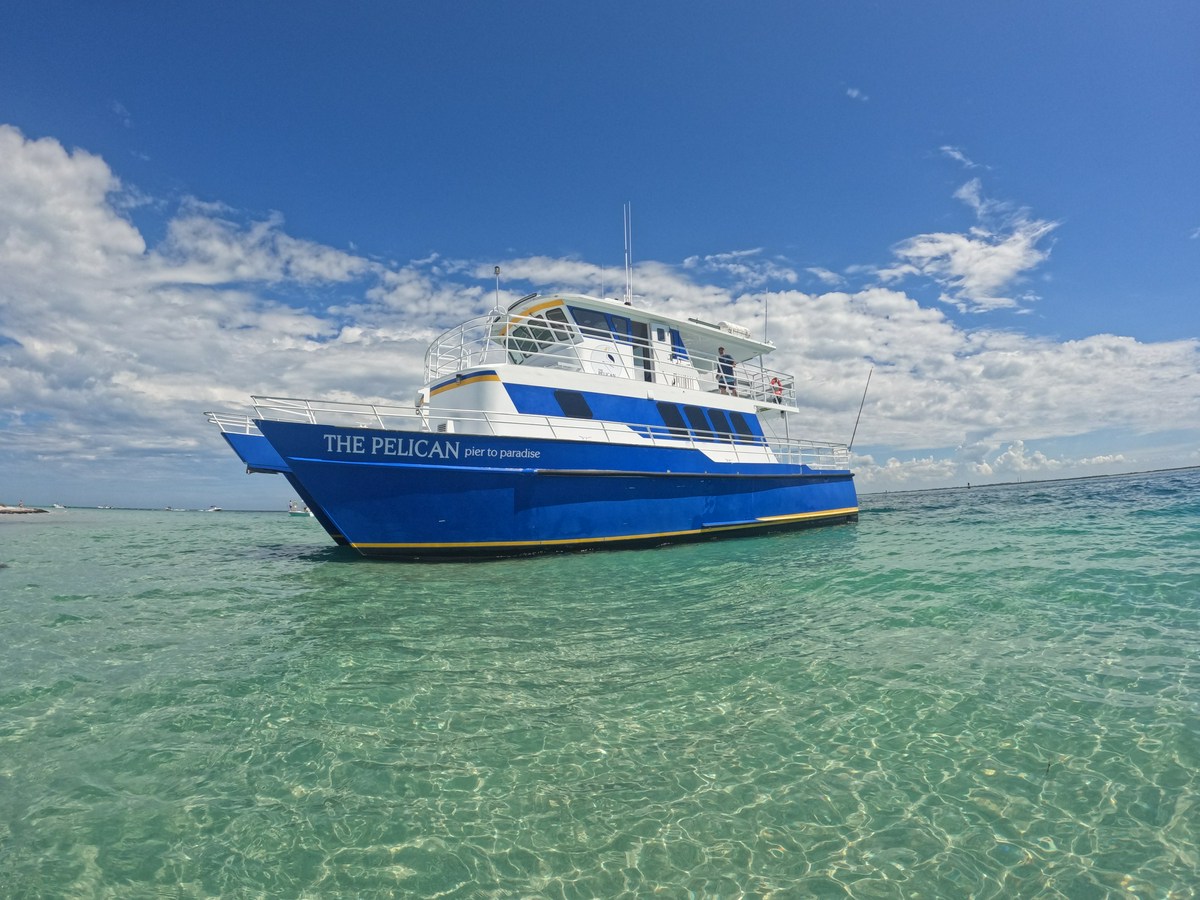 Sunset Cruise with The Pelican
The Pelican also offers a beautiful 2-hour sunset cruise from the St. Pete Pier to paradise. The cruise departs from the St. Pete Pier in downtown St. Petersburg and ends at Paradise Island, passing under the iconic Sunshine Skyway bridge for an incredible view of the bay. This experience is intended for adults 18+ and has a maximum of 49 travelers.
St. Pete Pier Tiki Boat Cruise
The St. Pete Pier Tiki Boat Cruise is a great way to explore the Tampa Bay area and take in the amazing views of the city's skyline. During the cruise, you can spot dolphins, manatees, and other wildlife as you journey around the bay. This 90-minute tour is perfect for those who want to enjoy an afternoon (or evening sunset!) on the water. You can even bring your own beverages, food, and snacks to make it an even more enjoyable experience.
The tiki boat can fit up to six people, so bring your friends! This is honestly one of my favorite things to do in Clearwater, and I was so happy when they added the location at the St. Pete Pier. Check out my tiki boat vlog from our trip!
Book your tiki boat tour here!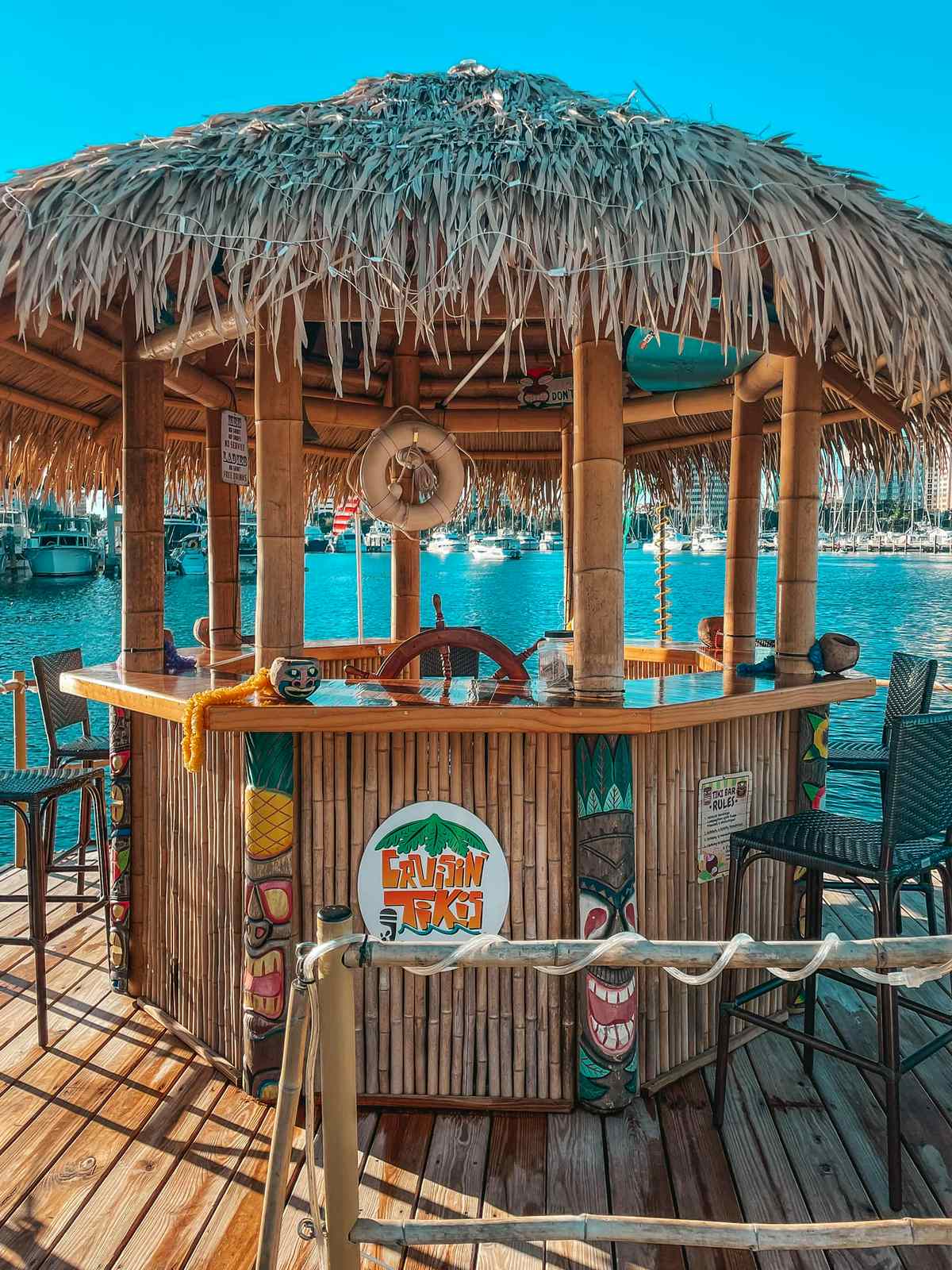 Private Boat Island Cruise with Captain de Jong Charters
If you're looking for an intimate experience on the waters around St. Pete, a private boat island cruise with Captain de Jong Charters is the perfect option. This cruise can accommodate up to six people and lasts approximately two hours. During this time, you will sail to Coffee Pot Bayou to spot waterfowl at the bird sanctuary, with the option to snorkel (snorkeling gear is provided) or just kick back and relax and enjoy the potential dolphin sightings.
The crew also provides complimentary bottled water, soda, and snacks throughout your voyage.
For those looking for an even more extended adventure, Captain de Jong Charters offers extended trip options which include tubing and exploring Egmont Key. All trips set sail out of downtown St. Pete, making it easy to start your voyage. So if you're looking for a unique way to experience the beauty of St. Pete from the water, Captain de Jong Charters is the perfect option.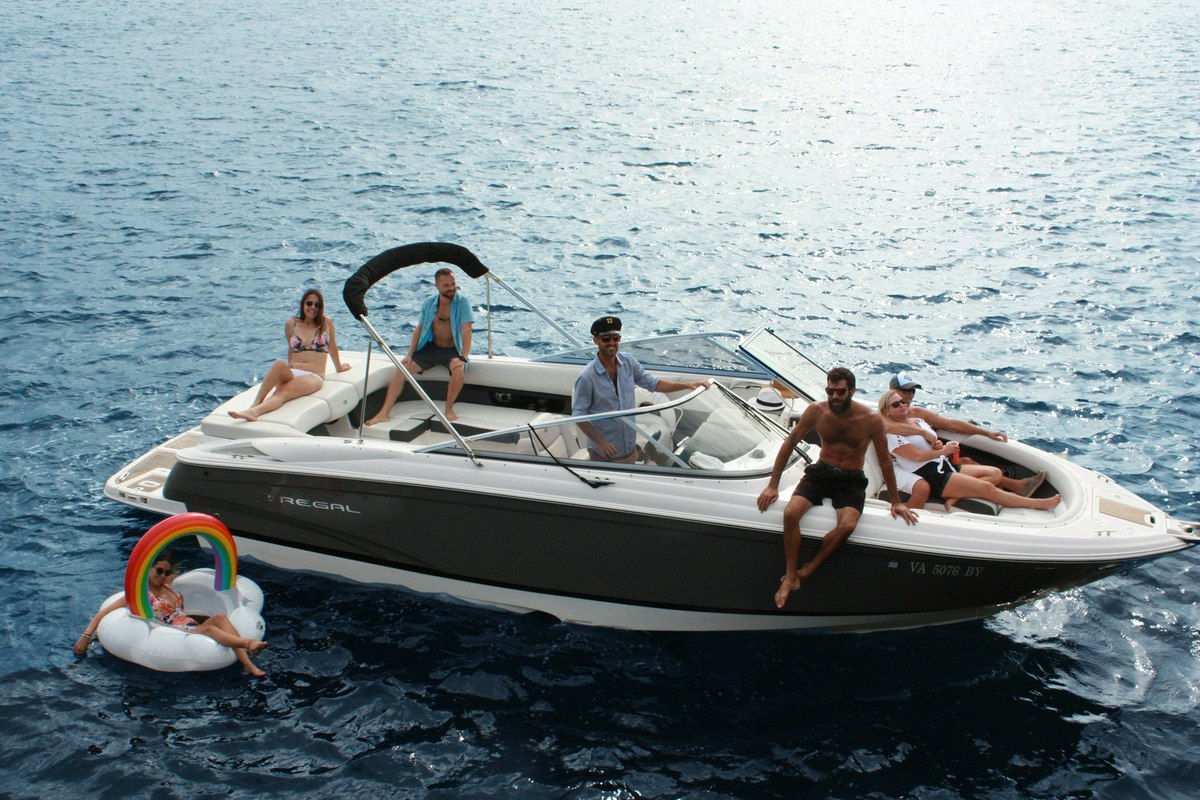 Barrier Island Beach Day with Salt and Mist Sea Tours
Take in the breathtaking sights of the Tampa Bay area with an all-inclusive tour of Barrier Island Beach Day with Salt and Mist Sea Tours. This tour is perfect for groups looking for a day away from it all with stunning views, marine life encounters, and much more.
Enjoy the opportunity to spot Bottlenose Dolphins, sea turtles, and other marine life as you cruise in and around many different Islands, Keys, and Bridges in the Tampa Bay area.
This three-hour tour also includes a stop on a secluded Barrier Island on the Gulf of Mexico for shelling, swimming, and relaxing. You will also have the chance to take in an Island Architecture Tour of Celebrity and other waterfront mansions. All tours are customizable and tailored to your groups' specific needs. Just be aware that this experience requires good weather, and if it is canceled due to poor weather, you will be offered a different date or a full refund.
If you are looking for the perfect day away from it all with stunning views, marine life encounters, and more, Barrier Island Beach Day with Salt and Mist Sea Tours may be just what you're looking for.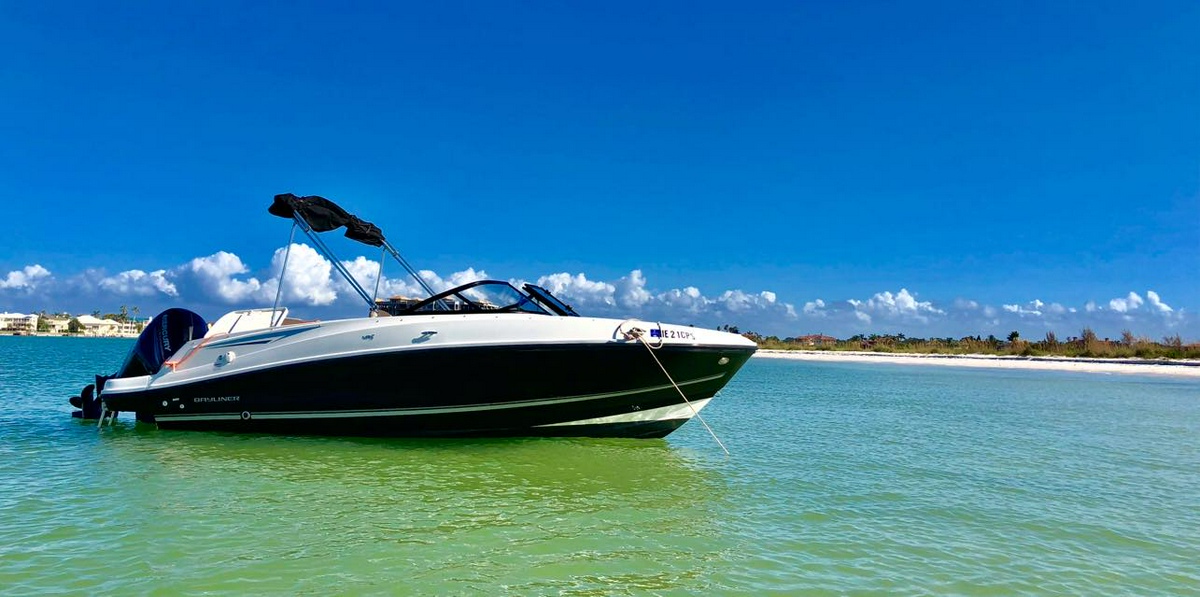 Private Yacht Charter with Charter Finders
Charter Finders private yacht charter is a great option for those looking for a private tour. With a private yacht charter, you can book anywhere from 4-8 hours. The 6 and 8-hour tours also allow for island stops. This is a great option for birthday parties, bachelorette parties, or just a fun get-together with friends and family.
The yacht includes a full kitchen, bar area, commercial fridge, large living room with a baby grand piano, huge flybridge (3rd level upper sun deck), stern seating, bow seating, and 3 bedrooms with 3 bathrooms. A chef can also be provided upon request for all 6-to-8-hour charters. You will also have the dingy for island transfer.
You can book for the morning, afternoon, or early evening. The meeting point is Gandy Blvd, Tampa, FL (not too far from downtown St. Pete). The cruise can take up to 18 guests and you are welcome to bring your own alcohol.
Gather your friends and family and book your private yacht charter today!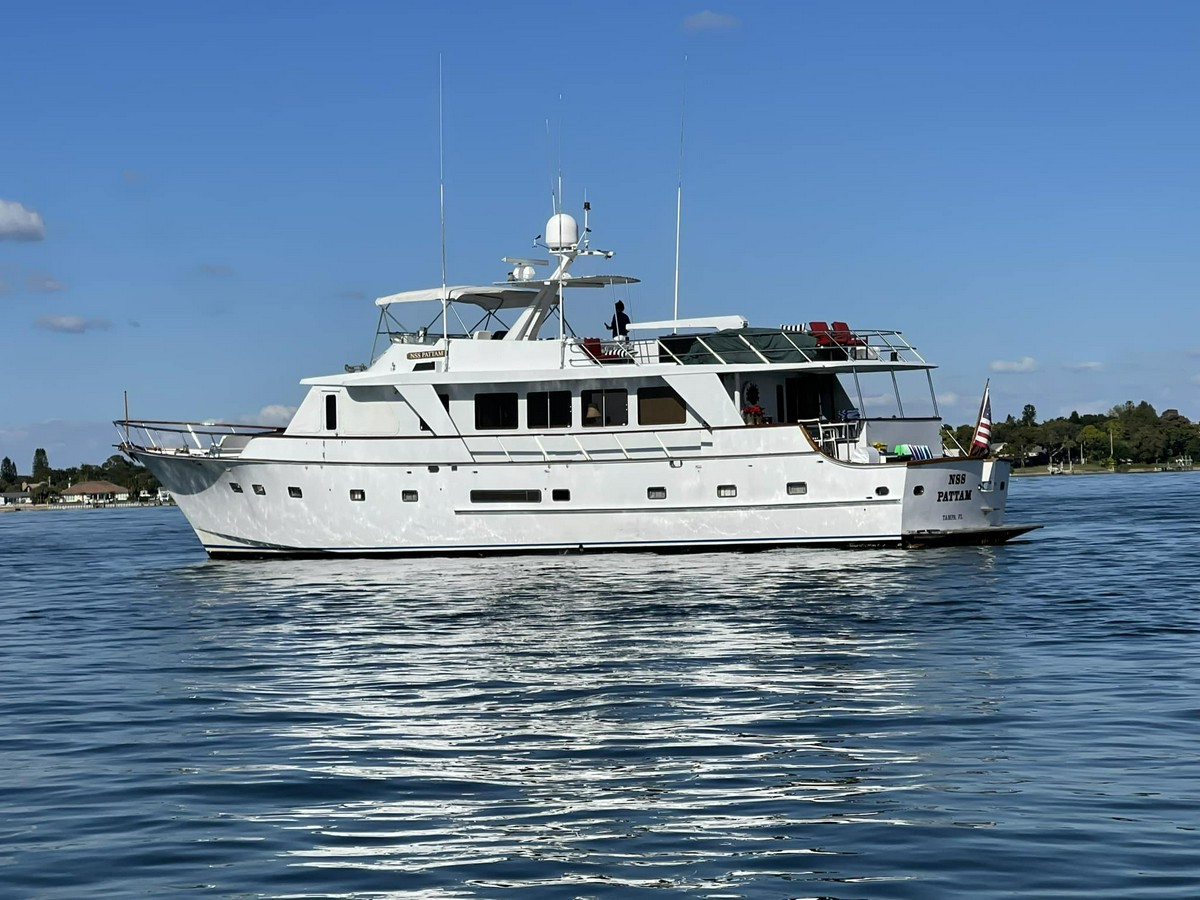 So, what are you waiting for? Embark on a St. Pete boat tour and unlock a world of wonder and discovery! Whether it's basking in the breathtaking coastal views, encountering fascinating marine life, or simply enjoying the refreshing sea breeze, these tours promise an unforgettable adventure that will leave you with fun-filled memories. Don't miss out on this extraordinary experience that will undoubtedly enhance your time in St. Pete. Book your St. Pete boat tour today and let the adventure begin!
If you enjoyed this post, be sure to share it, and follow me on Insta @guidedbydestiny for more Florida fun!