This post contains affiliate links which means that I will make a small commission if you purchase a product after clicking on any of them, at no extra cost to you.
Holiday or not, these unique gifts for travelers are great for any occasion! Christmas, birthdays, bridal showers, baby showers— you name it!
There are SO MANY different types of travelers out there, and I've covered an array of unique gift options for each! Use this traveler gift guide year-round to pick out the PERFECT gift for that special traveler in your life. Don't be surprised if you see a few things you want for yourself 😉
Okay, okay, let's get to it! Here is your list of over 100 unique gifts for travelers!
Traveler Gift Guide for Travelers Who Struggle With Anxiety
Before deciding on a gift from this section, it's important you know what their anxiety stems from when it comes to travel. Is it the nervousness of traveling by themselves? A fear of flying? Worried about theft or mixing up their luggage with someone else's?
Even travelers who travel frequently can still get anxious when it comes to certain travel situations. I am a travel blogger, and I literally still get anxious when flying.
So before picking a unique gift from this section, make sure it addresses the root of your traveler's traveling anxiety!
Gifts under $25
Portable luggage scale
This is such an awesome gift for any traveler, really. But it is a pretty common concern— is my bag too heavy? Am I going to be one of those travelers off to the side trying to take items out of my checked bag to layer on and attempt to shove in my carry-on? This helps negate the stress of not knowing if their luggage is going to be over!
Find it on Amazon here.
Kinetic sand
I found this on TikTok, and love it. The idea is when feeling overwhelmed or anxious, playing with the kinetic sand can help create a feeling of calmness and distract the mind. It really does feel cool in your hands! It's like sand meets putty. I keep a little bag of it in my backpack for trips.
Find it on Amazon here.
Aromatherapy oil
There are a number of essential oils that can be used to induce a sense of calmness and reduce anxiety, but the most popular is probably lavender. This is another great little gift for your anxious traveler to take with them on their trip.
Find it on Amazon here.
Luggage tag
Perhaps your traveler gets nervous at baggage claim. If they don't have luggage that stands out, make it easy for them to recognize their bag with a fun luggage tag!
Find one on Amazon here.
Flying Without Fear book
Even the most avid travelers can still get anxious flying (guilty!). After reading the reviews for this book, I am currently waiting on my own copy! If you know a traveler (or maybe yourself) who has a fear of flying, this book will be a great read! It addresses all of the potential roots of the fear as well as techniques for coping with fearful responses.
Find it on Amazon here.
Portable charger
Who doesn't get anxious when their cell phone battery is low while they're out and about exploring a new place? Make sure this is never an issue for your traveler by getting them this portable phone charger!
Find it on Amazon here.
Travel scarf with a secret pocket
Maybe they're traveling to an unfamiliar place and are worried about pick-pocketers. This travel scarf is fashionable and has a secret compartment for them to safely and securely store things such as their credit cards and money.
Find it on Amazon here.
Gifts under $50
CBD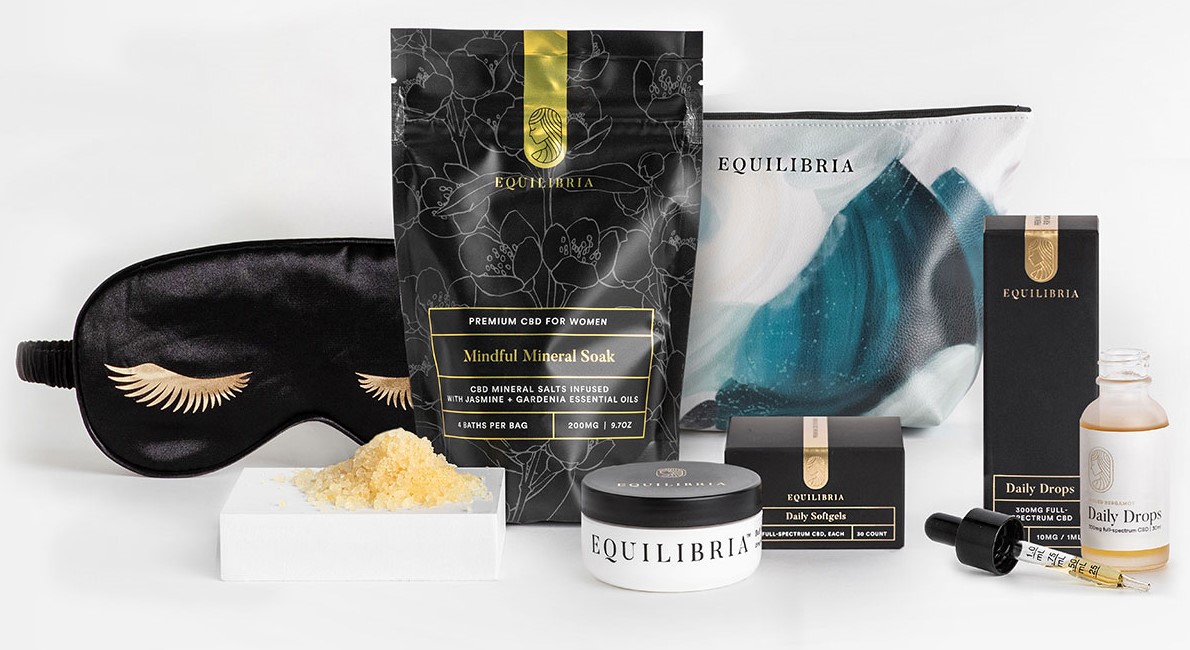 *Make sure you're aware of local legislation before making this purchase.
CBD has been found in preclinical and clinical evidence to be an effective treatment for numerous types of anxiety disorders. If you want to know more about CBD before purchasing it, read here.
Find it on Equilibria here, and use code REFDMSNYDE21 for $20 off of your first purchase!
Anti-theft backpack and/or purse
Again, theft can definitely be a cause of concern when traveling. There are a number of great options for anti-theft backpacks and purses out there, but these two options are not only functional, but fashionable as well. AND they come in a number of different colors! The backpack has all of the pockets you could ever want, as well as a strap that goes around your luggage to make navigating airports easy and with less back pain.
Buy the backpack on Amazon here. Buy the purse on Amazon here.
Traveler Gift Guide for Travelers With Kids
The adventure doesn't have to be put on hold for parents, but travel certainly does become a bit more of a task with kids in tow. That's why many of these unique gift suggestions are about making life easier for the traveling parent(s)!
Gifts under $25
Noise-canceling baby earmuffs
In small hotel rooms where everyone is in close quarters and even for flights, these noise-canceling earmuffs can totally come in handy!
Get them on Amazon here.
Gifts under $50
Munchkin travel bassinet
This can be great for families who enjoy beach vacations, trips to the park, or visits with friends! They have a durable, comfortable, and lightweight design that is easily transportable!
Get it on Amazon here.
Travel seat child carrier carry-on luggage attachment
For those parents who pack all of their child's stuff in their suitcases, this is a nice option! It's easy to use, super lightweight, and can make navigating the airport with a toddler a little simpler.
Get it on Amazon here.
Gifts over $100
Kids Ride on Trolley Suitcase
While this may seem like a gift for the child, these also help the parents out. It makes it fun for the child to carry their own luggage— better yet, ride it! Prior to purchasing this, do make sure it's a suitable gift— not all parents use separate luggage for their children, but if they do, this could be a fun gift for all!
The one shown here also turns into a bed for the toddler on the plane!
Get this here in pink or blue.
Baby backpack/carrier that holds kids while hiking
I think this is one of the coolest, unique gifts for travelers with kids— definitely the perfect present for the adventurous parent! Mommy or Daddy can carry baby easily and comfortably with this hiking backpack. The backpack also has several pockets, including an insulated one for a bottle, and a diaper-changing pad! Such a great gift to show the adventure doesn't have to stop!
Get this on Amazon here.
Baby carrier with adjustable sling
Not only can this be useful when out and about during travel, this can also be used for flights to allow Mommy or Daddy to be hands-free at all times.
Get this on Amazon here.
Flight cocktail kit
I really don't think I need to explain this one, do I?
Get a Cosmo cocktail kit from Amazon here (less than $20), or get a 4-6 pack variety cocktail kit from Amazon here (less than $100).
Traveler Gift Guide for Travelers Who Like to Travel in Style
These gift suggestions are so you can help your traveler travel in style, keep her wardrobe in pristine shape, and keep those accessories organized!
Gifts under $25
Jewelry travel organizer
This is something you get and think, "Where has this been all of my life?!" If your traveler is into accessorizing with jewelry, I am telling you right now THEY NEED THIS! No more tangly necklaces or losing one of their earrings. This organizer is the solution.
The one I have (and love), you can get from Amazon here. I have the small and it works just fine, but there are three different sizes and several color options!
Stylish eye mask
Eye masks are such cute gifts for travelers! They can be super useful on flights and in new places when trying to get rid of jet lag. Do you ever try so hard to sleep in, but the sunlight shining in just won't allow it? That's what eye masks are for! Sleepy, but make it fashion!
Get them on Amazon here (fuzzy) and here (silky).
Passport cover
Just a cute little touch to make travel more stylish. There are so many awesome and adorable options that it's hard to choose! Depending on what type of fashionista you have on your hands can make all the difference in your choice.
A cute passport cover with a travel quote and matching luggage tag can be found on Amazon here. Check out this cute, chic marble passport cover on Amazon here. And take a look at this simple but lovely rose gold passport cover on Amazon here (comes in several other color options).
Foldable hangers
Hotels never really provide enough hangers— these guys fold up nice and compactly and are easy to take on any trip!
Get them on Amazon here.
Sunglasses organizer
Whoever created this was honestly a genius. I can't tell you how many times I've come back from a trip with broken or lost sunglasses. This organizer makes taking several sunny options super easy and keeps 'em safe!
Find this on Amazon here.
Perfume bottle AirPod case
Is this a need? Probably not. But is it beyond adorable, and a super unique gift for your stylish traveler? Um, yeah. I don't even have AirPods, but I'm about to get them so I can use this case.
Find the case on Amazon here.
Makeup organizing case
A great way to help your fashionista stay organized while traveling. This one comes in a number of colors, has space to hold the brushes, and adjustable compartments that can be designed as needed!
Find it on Amazon here.
Fashion emergency kit
This little kit comes with 14 essentials one may need in the case of a fashion emergency, including safety pins, stain-removing wipes, a shoe shine sponge, blister pads, and more! This is the perfect kit to pack for a trip because you never know what fashion mishap you could get into!
Find it on Amazon here.
Gifts under $50
Cute camera strap
If your fashionista has a camera for taking pictures, help her step up her game with one of these beautiful camera straps! This is another item where you can get totally lost in the search because there are so many different options! Here are a few of my faves:
This vintage strap from Amazon here comes in several different color and pattern options, including this affordable choice from Amazon here.
Hanging closet
This handy contraption helps save time on unpacking. Just pull it out of the suitcase and hang it up! There's even an enclosed lower compartment that can be used for shoes or dirty clothes.
Get it on Amazon here.
Travel steamer or mini iron
NOBODY likes unpacking that outfit they were super excited to wear only to realize it's wrinkled beyond saving. God bless the fact that most hotels usually do have an iron, but with many people staying in Airbnbs these days, this is a luxury that isn't always available. Save the wardrobe stress and disappointment with one of these!
Get the travel steamer from Amazon here or the mini iron from Amazon here.
Rose-colored sherpa pullover
In case you didn't know— Amazon fashion is legit where it's at. This pink sherpa pullover is PERFECT for layering on a flight day! There are other colors as well, but I think pink is so adorable! My favorite part about this one is that it even has a hood!
Find it on Amazon here.
Gifts under $100
Cute matching luggage set
I am SWOONING over this adorable, vintage luggage set that comes with a matching carry-on and personal item! There's a three-piece set as well if you're feeling super generous, but to be honest, these pieces are so nice I would not want them being thrown around baggage claim! These two pieces are PERFECT for your fashionista's weekend getaway!
Find the set on Amazon here.
Traveler Gift Guide for Travelers Who Want Convenience
Who doesn't like making travel more convenient? Honestly, most travelers could really put all of these gifts to use! These gift suggestions are total travel hacks to make traveling a little simpler.
Gifts under $25
Packing cubes
These are a great way to stay organized while traveling and make finding clothing items more convenient. They also can help maximize luggage space! This set comes with eight pieces: 3 travel cubes for clothes, 1 cube for underwear, 2 waterproof drawstring bags for shoes and cosmetics, 1 cable bag for USB cables, etc., and 1 small bag for socks, coins, pens, keys, etc.
Find these cubes on Amazon here.
Hanging closet
This makes unpacking way simpler and more convenient— just pull it out of the suitcase and hang it up! Voila— be unpacked in two seconds flat!
Find it on Amazon here.
Convenient toiletry products
There is a hanging toiletry bag which is great for saving counter space! And there's a 4-in-1 dispenser that saves a ton of space and makes transporting liquids convenient.
Find the hanging toiletry bag on Amazon here, and the 4-in-1 dispenser on Amazon here.
Digital luggage scale
I don't know anyone who is a fan of the inconvenience of having to step aside at airport check-in to try to stuff items from their checked luggage into their carry-on. No more of that— this digital luggage scale lets your traveler ensure their luggage isn't over the limit prior to getting to the airport!
Find it on Amazon here.
Portable mini refillable perfume bottle
Make any perfume travel-size! Great for flights or just carrying around on the go!
Find it on Amazon here.
Travel blanket and pillow
This is a 2-in-1. It's made out of soft, plush material with a strap that can latch onto a carry-on easily. It begins as a pillow, but can be unzipped and unfolded to be used as a blanket!
Find it on Amazon here.
Packable backpack
This weighs less than a pound and folds up into an 8"-by-10" sized pouch! Great to pack when traveling and to use for hikes or even at the beach!
Find it on Amazon here.
Beach cooler tote bag
If your traveler is more of a beachgoer, this beach bag could be a hit! It can easily be packed for beach vacations, and the bottom portion is a cooler compartment that holds up to 12 drinks. The two portions can even be taken apart and used separately!
Find it on Amazon here.
Gifts under $50
A backpack that latches onto your carry-on
I already mentioned this backpack earlier in the post, but I really do think it's such a great one for a traveler and has so many conveniences! It's anti-theft, water resistant, has a USB charging port, AND latches onto a carry-on with ease! Making navigating the airport much simpler!
Find it on Amazon here.
Gifts under $100
Portable Bluetooth speaker
There are so many Bluetooth speakers out there, but personally, I enjoy the JBL brand speakers. This particular one is waterproof and has a clip, making it great to latch onto backpacks for hikes!
Find it on Amazon here.
Gifts over $100
Portable hotspot
Make wifi convenient for your traveler no matter where in the world they are with a portable hotspot!
Find it on Amazon here.
Traveler Gift Guide for Techie Travelers
While there are a few gifts that aren't too pricey for your tech lover, unfortunately, most gifts in this section do have a somewhat hefty price tag. However, the bright side is these are gifts they will absolutely cherish, and I can guarantee they will be used heavily year-round, traveling or not. My Canon camera was one of the best, sweetest presents I have ever received, and I use it very often.
Gifts under $25
Cord organizer bag
I'm sure your tech-loving traveler has quite a few cords they need to travel with. Help them get organized with this compartmentalized cord storage!
Find it on Amazon here.
Bolt Duo iPhone flash drive
If your traveler takes a lot of photos on their iPhone, this little flash drive is an awesome way to store photos, videos, contacts, and more to save space on their phone!
Find it on Amazon here.
Gifts under $100
Portable Bluetooth speaker 
This Bluetooth speaker has great sound, is waterproof, and even floats! Great for your techie traveler to take on their trips no matter the destination.
Find it on Amazon here.
Gimbal
If you don't quite want to splurge on a GoPro for your traveler, you can help them get stabilization and quality video footage for a fraction of the price with this handheld gimbal stabilizer for smartphones!
Find it on Amazon here.
Gifts over $100
GoPro
I would be LOST without my GoPro when it comes to my travels. The video quality is SO good! Not to mention, you can use it underwater, it's super compactable for packing, and with the newer versions, the stabilizer is a total GAMECHANGER!
Get it on Amazon here.
AirPods (or a cheaper variation)
Honestly, I never thought I needed AirPods until I started traveling. If your techie doesn't already have these, they could make the perfect gift! If you don't want to splurge THAT much on them but still want to make their life a little better, I've linked a knockoff set that should do the trick as well!
Find AirPods on Amazon here and wireless earbuds (in several different colors) on Amazon here.
Drone
This is truly a splurge— but the video footage that we've been able to capture with our drone has been UNREAL! If your tech lover enjoys video and photography, I think they will feel extremely grateful for this addition!
Find it on Amazon here.
Traveler Gift Guide for Solo Travelers
Many people get a little concerned for their loved ones embarking on solo travel. However, it is one of the most amazing experiences. These travel gift suggestions address safety, convenience, and theft protection for your solo traveler.
BTW, check out these fun solo travel-inspired quotes!
Gifts under $25
Security door stop alarm
If you're worried for your solo traveler traveling by themselves, this is a great gift. This wedge door stop can be used at hotels, Airbnbs, etc. by being placed under the door, and when pressure is applied, a loud alarm will sound alerting the solo traveler and hopefully scaring off the intruder.
Find it on Amazon here.
The Solo Travel Handbook
This book is packed with tips and advice for new solo travelers! It was created by Lonely Planet, so you know it's a good read!
Find it on Amazon here.
Phone tripod stand
Make it easy for your solo traveler to get that shot for the gram! Some solo travelers are shy, or maybe they know the shot they want but strangers just fail to capture it. I know from experience. I can't tell you how many shots I have with someone's finger in the shot ha! Maybe I just ask the wrong people, but regardless, this tripod solves those issues. It even comes with a Bluetooth remote!
Find it on Amazon here.
Flexible tripod
Similar to my last mentioned suggestion, however this is great to have for solo hikers! With the flexibility of this tripod, you don't need flat ground, you can wrap it around a tree branch, or another sturdy object! I've used this to get pictures of my boyfriend and I by wrapping it around a pole we found on one of our hikes! This one even has a Bluetooth remote and can be used for phones, cameras, or Go Pros!
Find it on Amazon here.
Taser
This cute, pink LED flashlight doubles as a stun gun. Another extra precaution that certainly can't hurt for a solo traveler to have handy!
Find it on Amazon here.
Personal emergency alarm
This little alarm emits a BIG sound, 130 decibels (ambulance level) to be exact. If your solo traveler begins to feel unsafe they just pull the trip wire on this little device to draw attention. The alarm will sound for 30 minutes unless the pin is returned to the device.
Find it on Amazon here.
Gifts under $50
Fingerprint padlock
If your solo traveler frequents hostels, this fingerprint padlock could really come in handy. This padlock is waterproof and even has a Bluetooth function!
Find it on Amazon here.
Traveler Gift Guide for Foodie Travelers
These gift suggestions are for your foodie traveler to enjoy when they aren't traveling, and a couple of them can even assist them with their foodie quirks while traveling.
Gifts under $25
Food Lover's Guide to the World book
This book is PERFECT for the foodie traveler in your life! Recommendations, recipes, and history on dishes from all over the world!
Find it on Amazon here.
Mini travel hot sauce bottles
Does anyone else have that friend who just can't go anywhere without their hot sauce? That's not just me, right? If your foodie likes adding a little bit of a kick to their fare, this is a fun little gift that may get a good laugh.
Find it on Amazon here, and make sure they have inventory with these.
Sauce holder vent clips
Another gift that may receive a laugh, but for an avid road-tripping foodie, these sauce clips could come in clutch! No more swerving while dipping their Chick-fil-A nugs! (Check out my other road trip necessities)
Find them on Amazon here.
Airplane bottle opener
A cute little travel trinket to make sure your foodie is always prepared to open a bottle wherever they may be!
Find it on Amazon here.
Gifts under $50
A picnic backpack
This is such a fun, unique gift for a foodie! This picnic backpack is great for travelers to take on hikes so they can enjoy their own picnic at the peak! This company truly thought of it all. There's even an insulated detachable compartment for an entire bottle of wine!
Find it on Amazon here.
Gifts under $100
Atlas Coffee Club
Atlas Coffee Club is a monthly coffee subscription. Each month your caffeine-addicted, travel-loving friend will get a bag of fresh, gourmet, exotic coffee delivered right to their door! You can get them a starter pack, which is a three-month subscription package, for $50-$60.
Find it at Atlas Coffee Club here.
Traveler Gift Guide for Sentimental Travelers
These gifts are thoughtful ways to help your traveler remember those special places they've explored!
Gifts under $25
Travel journal
This is a simple, yet cute gift. Give this to your sentimental traveler so they can document all of their future adventures! These aren't just any travel journals— they have prompts and questions to guide your traveler, such as,
"What will I remember the most?"
"What were some challenges or obstacles I faced?" and
"What should I remember for next time?"
These aren't just great prompts. These are key things your travel blogger will want to remember for future blog posts!
Find a couple of different options on Amazon here and here.
Earrings from Clay Pelican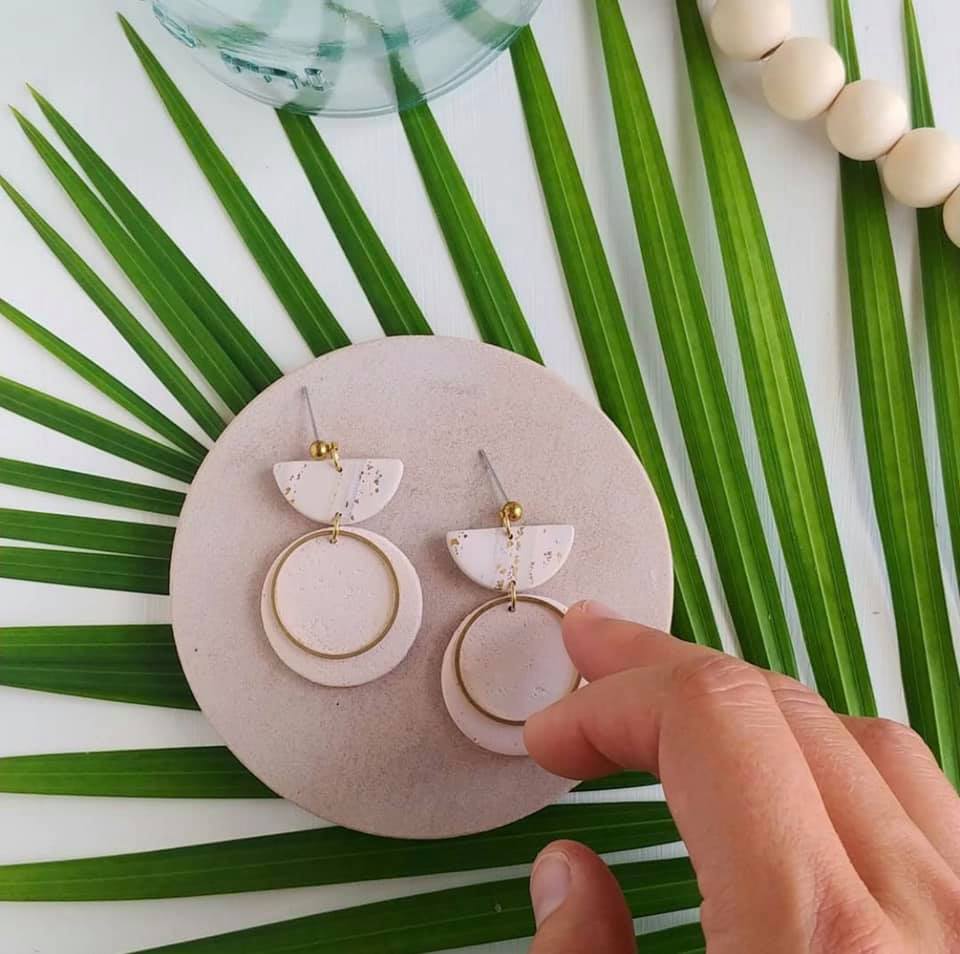 Honestly, this is one of my favorite gift suggestions. First of all, you're helping out a small business. Second of all, these earrings are STUNNING! They come in a variety of styles and colors, but the best part? Clay Pelican infuses each pair of earrings with local Florida sand! But she also accepts sand from anywhere that she can then work into a custom pair for your sentimental traveler! Maybe it's sand from the beach they were married on or a beach they used to live near— whatever the sentiment, this is a super thoughtful gift!
Find it on Clay Pelican here.
Gifts under $50
Coordinates bracelet or necklace
Another sentimental accessory that can be a constant reminder of a very special place your traveler holds near and dear to their heart! I actually got one of these bracelets for my best friend with the coordinates of the place we met! These gifts are creative and thoughtful.
Find the bracelet on Etsy here, and the necklace on Etsy here.
Gifts under $100
Map from Mapiful
I'm sure you had to have seen these all over Instagram! They are beautiful, and such a nice piece of wall art. You can pick any place and crop it however you like! Pick a place that is sentimental to your traveler, or maybe a special place you share together!
Find it on Mapiful here.
Traveler Gift Guide for Aspiring Travel Bloggers
For these gifts, you'll want to know what level your travel blogger is at. They may already have some of these things, and some of them may be needing these to get them to that next level! Also peak at my Amazon storefront for a quick roundup!
Gifts under $25
Notion Template
For bloggers and content creators, staying on top of research, drafts, and publishing schedules is crucial. That's where Notion comes in as a remarkable asset in your creative toolkit. What's even better? Notion is free and offers customizable templates.
BUT I actually spent time perfecting and designing one specifically to cater to the unique needs of content creators! Check out the template here! It makes the perfect gift for those who love organization and efiiciancy.
iPhone flash drive
If your blogger typically uses their phone for taking photos, their storage may fill up somewhat quickly! This little flash drive is an awesome way to store photos, videos, contacts, and more to save space on their phone!
Find it on Amazon here.
Phone stylus
This is a cute, simple little gift to help them more with their aesthetic. This is great for the blogger who is into her Instagram game as well. They can use it to easily create beautiful handwritten text or designs for their stories!
Get it on Amazon here.
Planner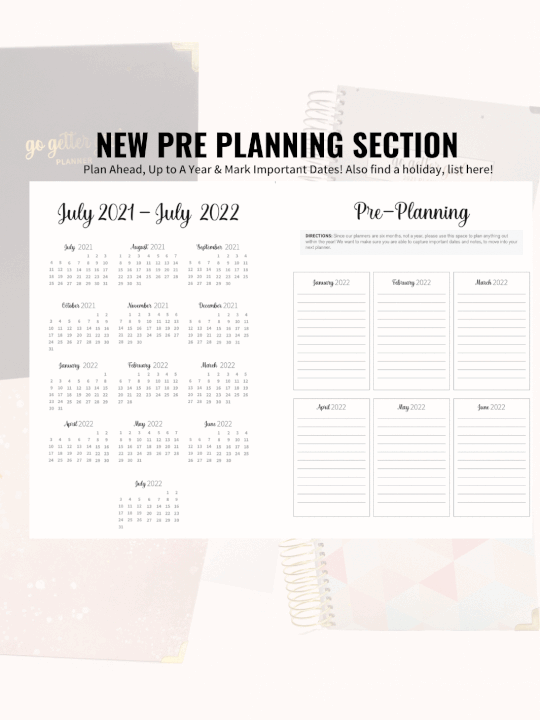 Help your blogger keep organized! This is so much more than your everyday planner! It has monthly, weekly, and daily pages. The daily pages break the day down by hours to make time blocking easy. This is a great tool for bloggers to keep track of content, collaborations, and trips! Use my code "destiny15" for 15% off of your order!
Find it here.
Selfie light
It's important for bloggers to engage with their audience on other social platforms, and this little guy will ensure they always have good lighting when going on Stories or Lives!
Find it on Amazon here.
Gifts under $50
Silicone lens cap
If your blogger has a camera and doesn't have these silicone lens caps, I can tell you right now they need them! Those pesky lens caps that come with the cameras pop off way too easily! These will save them a lot of stress and concern that their lens got scratched when their plastic lens cap just so happened to pop off.
Find them on Amazon here.
Ring light
Once your blogger uses a ring light for tutorials, unboxings, or engaging they will never go back. It provides good lighting in any environment and helps make video content seem a lot more professional!
Find it on Amazon here.
Gifts under $100
Blogging tools
Every blogger can make great use with these three tools: Keysearch, Canva, and Tailwind. They all have free versions, but around the holidays, they also typically have great deals on annual subscriptions! Canva is used for creating graphics (such as pins for Pinterest), Tailwind is used for managing Pinterest, and Keysearch is an awesome keyword research tool. There's also an awesome affiliate marketing course that I took that can be very useful in helping your travel blogger get on track to monetizing their blog if they aren't there yet!
Get $15 off of Tailwind by clicking here. Get 20% off of Keysearch by clicking here and using code KDISC. And then up for Canva here. Find the Affiliate Marketing course here.
Check out a complete list of the best blogging tools!
Portable external hard drive
Everyone likes to have a backup! Let your blogger always be confident they have enough space and have their data backed up!
Find it on Amazon here.
Gifts over $100
Photography/Videography equipment
Help them level up! Do they use their phone for most of their pictures? Get them a camera or GoPro! Both can be great for travel photos and videos.
Canon is definitely one of the most reputable brands out there, and you can find some affordable options (relatively speaking)! I will link the camera, drone, and GoPro that I personally use and LOVE!
*I love my drone, however if my boyfriend wasn't so into it, I don't know that I would take the time to figure out a drone at this point in my blogging career— so if they haven't mentioned wanting a drone I would definitely wait on that splurge.
Find the camera bundle on Amazon here, the drone bundle on Amazon here, and the GoPro on Amazon here.
Traveler Gift Guide for Any Type of Traveler
No matter what type of traveler you have in your life, these gift suggestions will be sure to hit a home run!
An experience
I think many travelers would tell you they'd pick experiences over physical gifts— if they are planning a trip somewhere, get them a voucher or book them an excursion! Viator has SO MANY awesome options to choose from no matter where their travels take them!
Scope out Viators' options here.
Going Cheap Flights membership
Both times I have flown to Hawaii from Florida, I have done it via $400 flights (through Delta nonetheless!). This is all thanks to getting email notifications from Going when airfares go on sale or have mistake fares! I discuss more about the membership along with other hacks to help you travel more here. This is a great gift to help your traveler save some money flying!
Find the email membership on Going here.
I hope this traveler gift guide has given you the perfect gift idea for your favorite traveler in your life! Whether you're giving a Christmas gift, Hanukkah gift, Kwanzaa gift, birthday gift, Valentine's Day gift, or another special gift to a loved one. And maybe you even found something to help satisfy your own wanderlust!