This post contains affiliate links which means that I will make a small commission if you purchase a product after clicking on any of them, at no extra cost to you.
There are so many great travel apps for Europe that can make your European adventure smoother, and even more fun! So where to start? Which travel apps are the most necessary or beneficial for your getaway? Aside from the obvious map, accommodation, and flight apps, here are a few apps for traveling in Europe I feel I benefited from using on my trip, and I think you could benefit from too! 🙂 Here are the best travel apps for Europe: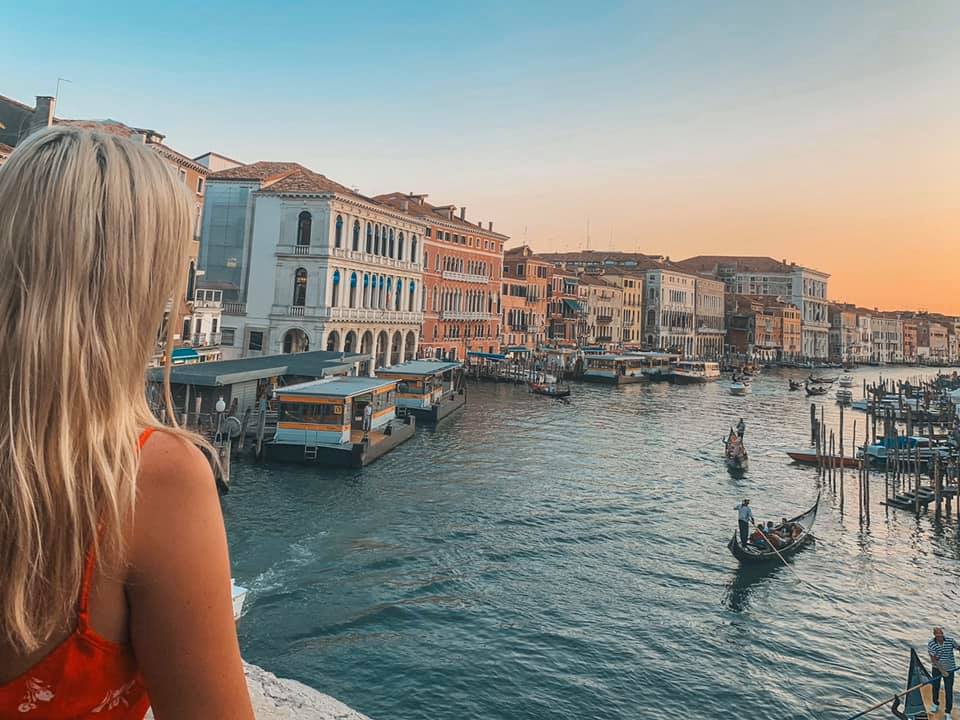 The BEST travel apps for Europe
XE Currency
Pretty boring, but this travel app really came in handy for me in Europe. XE Currency allows you to add any currency to your list and then translates the one you're working with to its equivalency in all of your other listed currencies.
I had euros, HUF (Hungary's currency), and USD on my list. So as a for instance, Hungary's currency was especially tricky, since 5 USD is equivalent to about 1,483 HUF.
Not only is this one of the best apps for traveling in Europe, but I've also utilized it for our Colombia trip and Cabo getaway.
So, yeah, this app has helped me a lot! I suggest using it in every situation involving money just to be confident you know how much USD you are spending.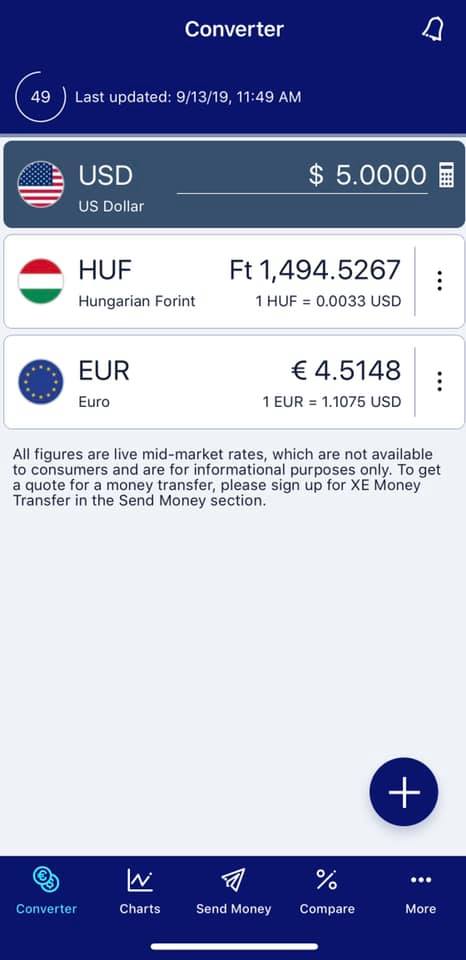 Pro tip: If you're traveling to Europe look into travelers insurance! Companies like Safety Wing offer plans for 1 month of travel for under $50. I made the mistake of not getting travelers insurance and lost out on a ton of money when I had to unexpectedly cut my trip 10 days short.
Omio
Omio was another must for me when it came to the best apps for European travel. Trains and buses were how I got from one city to another, so this app was useful in finding and booking those tickets.
It's super easy to use. You choose one way or round trip, pick your departure and arrival locations, hit search, and bus, train, and flight options pop up. (Note: I never used the flight option.) Typically, there are a ton of options for each tab, all at various times and prices. Once you book, you conveniently have a mobile ticket available.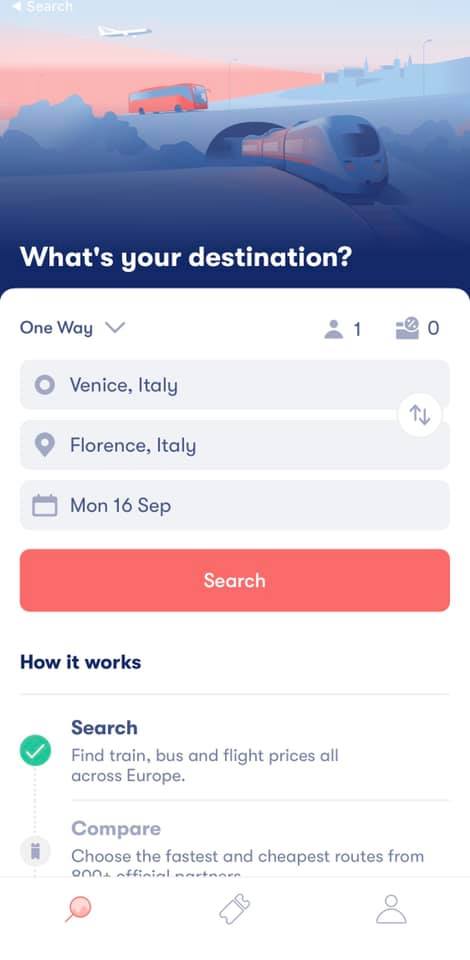 Google Translate
I think this one is a given. I didn't need Google Translate that frequently, but there definitely were some cities I visited in Europe that were a little more off the beaten path that practically required it.
It also came in handy in restaurants that didn't have English versions of the menu, because you can actually use your phone's camera to scan the menu and translate it.
Don't forget to download the languages that you plan to need translation for while you have cell service or WiFi!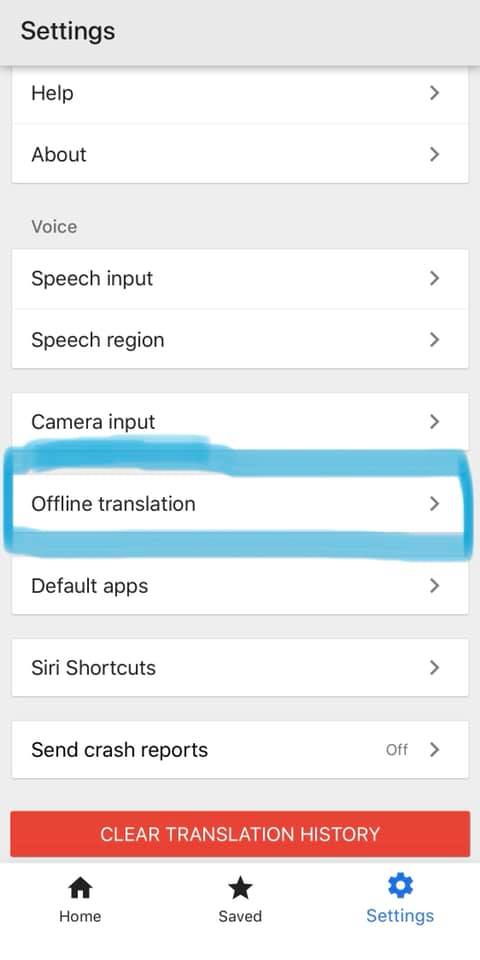 Headout
I used this travel app to look up activities in whichever European city I was in. Headout has tours, cooking classes, photo ops, and other experiences all categorized. It even lets you skip standing in line for tickets!
Once you select an activity that catches your eye, it lists the highlights, what to expect, inclusions, exclusions, cancellation policies, what to know before you go (if there's a dress code, timings, accessibility, etc.), and reviews. You purchase tickets through the app and then are emailed a ticket. I really love the convenience and ease of navigating this app to find stuff to do.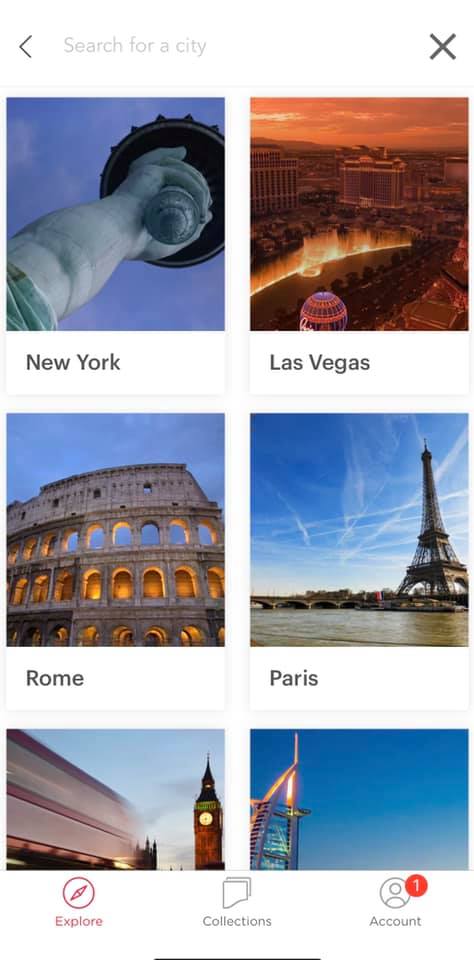 Rick Steve's Audio Europe
Europe is soooo full of history. It's great to go around and look at the sights, but learning the history behind them is a big part of the experience too. There are actually a lot of cities that have free walking tours — just google "[name of city] free walking tours," and I'm sure plenty of options will pop up (but read the reviews before picking!).
I did one in Budapest, and it was a really great experience! But sometimes, I didn't want to walk with a crowd and just wanted to march to the beat of my own drum, so I used this travel app! Rick Steve's Audio Europe gives you access to a number of free audio tours as well as some interviews, travel tips, and other information.
You do need WiFi or cell service to download the files. Once they're downloaded, you can listen to them wherever, whenever. Some of the walking tours even have PDF maps to complement them.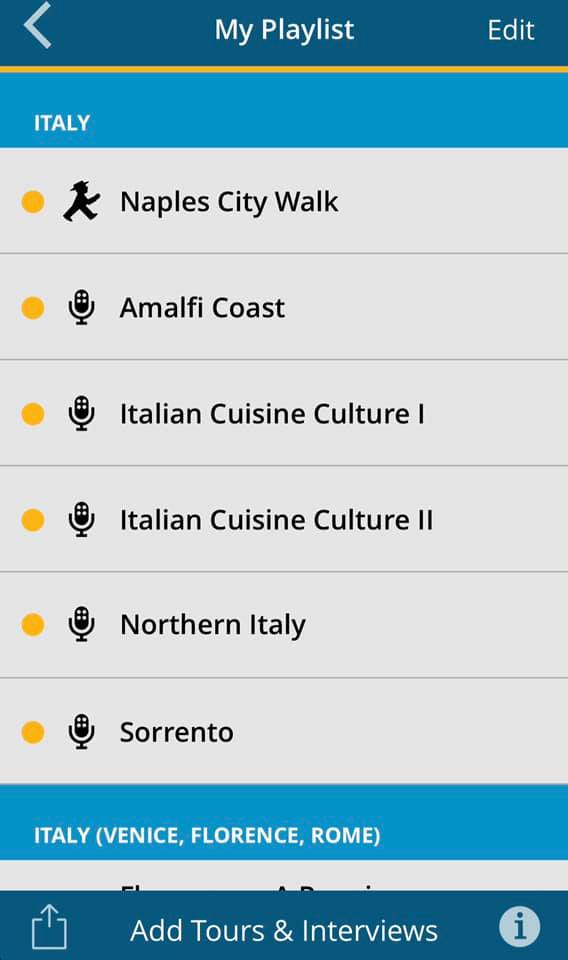 Like a Local
This is another travel app I used for finding activities in whichever city I was in. I used Headout for the more touristy activities, like my tour of the Colosseum. However, I used Like a Local to find places that might be a little more under the radar.
I found some really unique bars and restaurants as well as some cool lookout points of cities from this app. Like a Local is also divided into categories such as tour, eat, party, see and do, and shop. You can create a list for each city — simply add the activities you want to do there to your list, and refer back to it as often as you need to. Once you select an activity that piques your interest, it will take you to a page with:
pictures
an explanation of why locals love it
why you should visit
special tips
the address
comments from other people who have visited
I also recommend using Viator and Get Your Guide to check out available activities in the area! These search engines allow you to book in advance to secure your spot, but cancel with 24 hours advance notice if something comes up or plans change.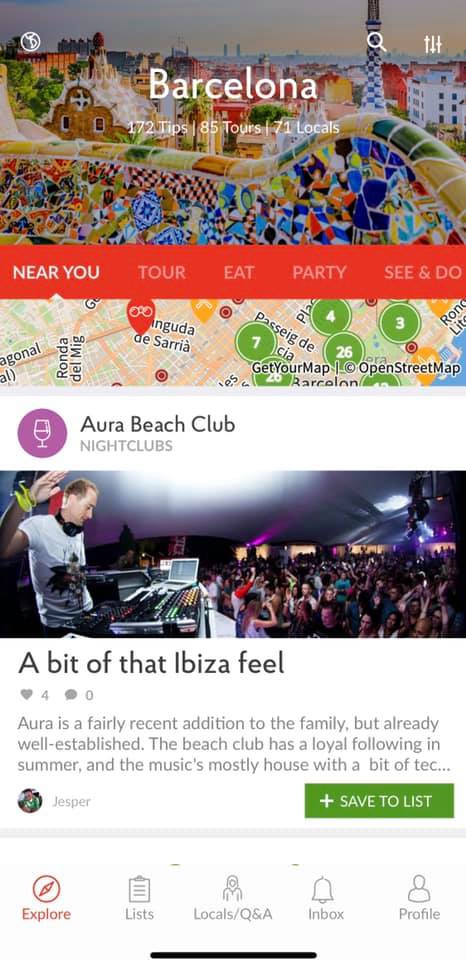 There are soooo many great travel apps for Europe out there that make our lives easier or help us find activities to do. These are just a few of the ones I feel really helped me while I was on my trip! But, I'm curious:
What apps do you frequently use while traveling? And which of these do you think are the best apps for European travel? Share 'em with me in the comments below! And be sure to follow me on Insta @guidedbydestiny for more travel tips.