This post contains affiliate links which means that I will make a small commission if you purchase a product after clicking on any of them, at no extra cost to you.
Growing up I always thought travel was so expensive, but once I started doing my research I realized there were so many ways to travel affordably! With the right planning and budgeting, you can travel on a budget and still have an amazing time. Here are 11 tips for how to travel on a budget and make the most of your time away from home.
Tips for traveling on a budget
Do your research
The first step to any successful budget trip is to do your research. Figure out your destination, the attractions and activities you want to see, and the best way to get there. Start by looking into flights—choose a place that you can fly to and from affordably. Also, when deciding on a place look up things such as how expensive is the city or country in comparison to where you currently are.
Look at reviews of hotels, hostels, and Couchsurfing opportunities in your destination and find the best option for you. Research local transportation options, such as buses, subways, and other public transportation, so you know what is available when you get there.
Look for local deals on Groupon and check out local websites and blogs for insider tips and recommendations.
When I went to Hawaii the first time, the majority of the excursions we booked were through Groupon. Here's the gist of how we selected our excursions: made a list of activities that we wanted to do, searched them in Groupon, wrote down the name of the companies, and looked at reviews inside and outside of Groupon to help decide which one would be the best route.
While you want to save money on your excursions, you also want to make sure they're worth it. At the end of the day, I'd rather pay $200 for a snorkeling tour that was raved about and known for a great experience over a $100 snorkeling tour that had poor reviews. Every excursion we booked through Groupon though exceeded expectations.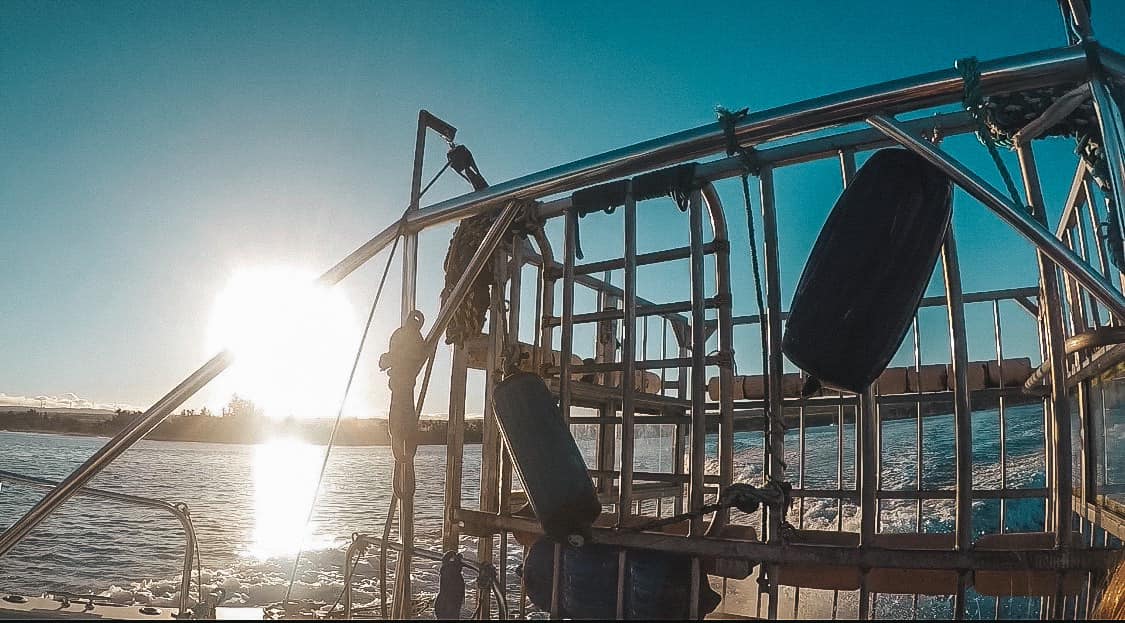 Travel during the off-season
One of the easiest ways to save money on travel is to avoid peak travel times. Not only will you find more affordable accommodations, but you'll also find better deals on flights, attractions, and activities. Plus, you'll avoid the crowds and have a more authentic travel experience.
Better yet if you can also stay during the week. Hotels are often cheaper on weekdays than they are on weekends, so if you can plan your stay around the weekdays, you'll likely save some money. Same with flights!
Also, be aware of local holidays or events in the place you're traveling to. Depending on where you're going, you may find that prices jump up due to local holidays or other events taking place at that time. Make sure to research local events before booking your travel dates.
Plan ahead
Planning ahead is key to traveling on a budget. This includes everything from booking your flights and accommodations in advance to researching free and low-cost activities in your destination. The earlier you plan, the more time you'll have to find the best deals and save money.
Taking the time to research and compare prices for flights, hotels, car rentals, and other travel expenses can save you a lot of money in the long run. Additionally, planning ahead allows you to book accommodation at least a month in advance, which can often result in discounts.
Having at least a loose itinerary for your trip can help you find even more savings. If you know where you will be staying and what activities you will be participating in, you can look for discounts that are available for specific destinations and activities. Planning ahead can make all the difference when it comes to saving money while traveling.
Planning ahead also allows you to space out payments! For big trips where you are booking several things in advance, it's definitely worth it to look into travel insurance.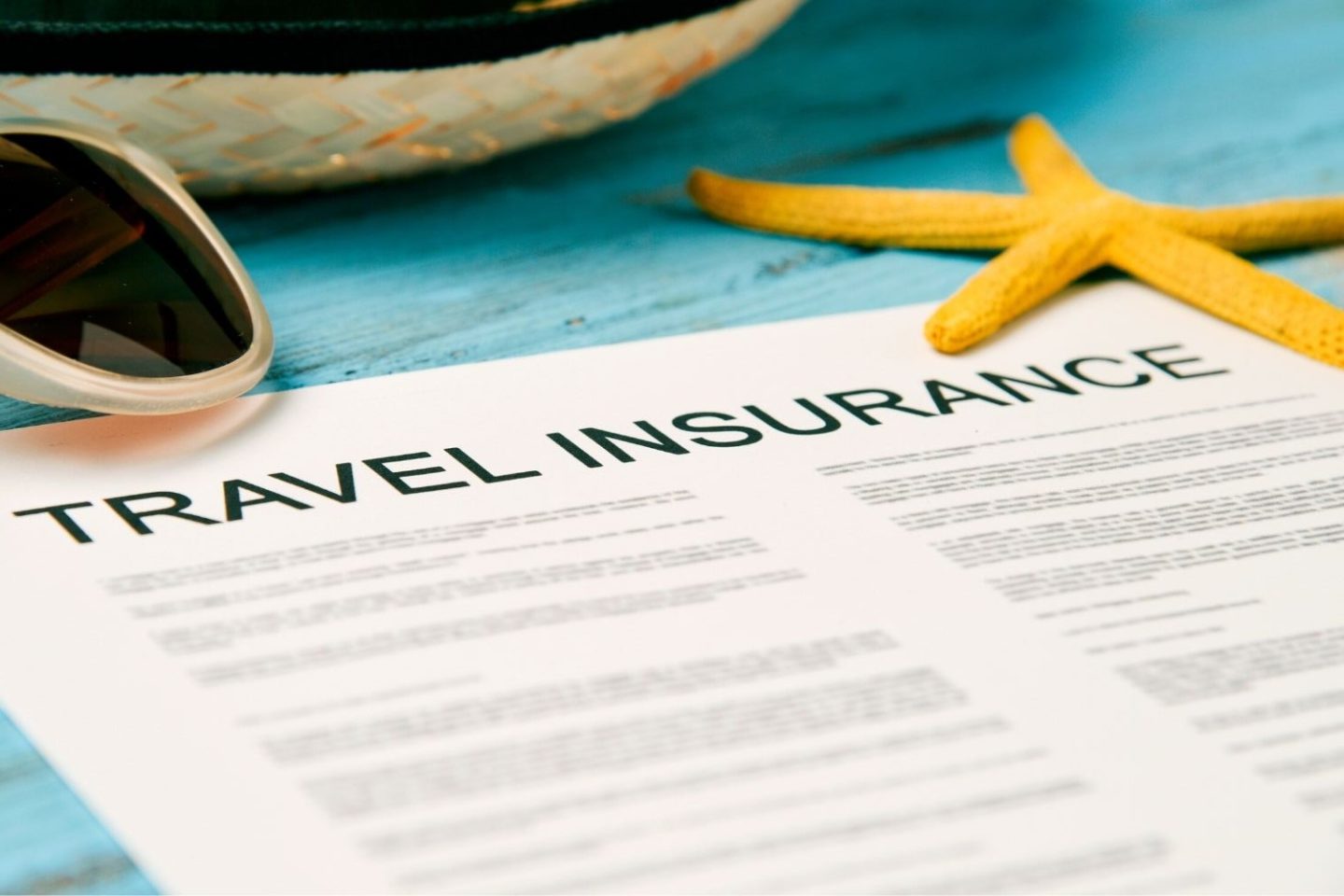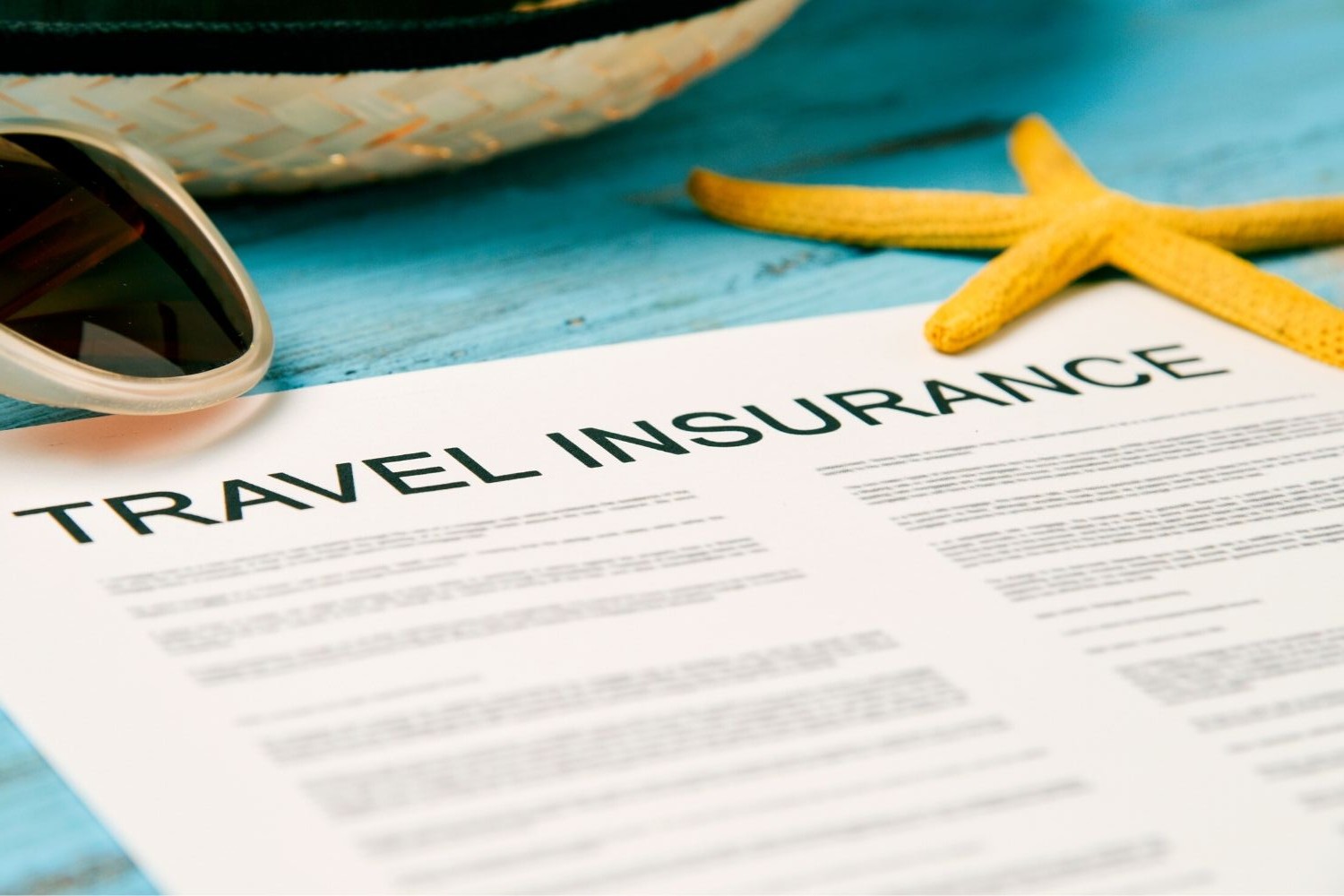 Use travel rewards credit cards
Using travel rewards credit cards is one of the best ways to save money while traveling. With the right card, you can earn points and miles that can be used towards travel expenses like flights, hotels, car rentals, and more. Many rewards cards also offer special benefits like free checked bags, airport lounge access, and TSA precheck reimbursement.
Before you apply for a travel rewards credit card, it's essential to do your research and make sure you choose the best option for your individual needs. Consider how often you travel, what type of rewards you're looking for, and any annual fees associated with the card.
Once you have a rewards card, take full advantage of it by using it to pay for all your travel expenses. Make sure to pay off the balance every month so that you don't accumulate too much debt. And don't forget to redeem your points and miles as often as possible!
These are the travel credit cards that I have and love:
Southwest is really good for decently priced domestic flights, but if you're looking to do more international travel Delta is the way to go. Delta is great for Domestic travel as well, so Delta is a lot more versatile.
Each of these cards also have large point bonuses (points are used in place of money to book flights, do seat upgrades, book hotel rooms, etc.) that allowed me to take several flights and book rooms for free with the points that I earned.
I 100% think the perks of the cards are well worth the fees, however, if you are a beginner when it comes to traveling, it's probably worth it to dip your feet in with one of the cards that don't have an annual fee (like the Marriott) or has a lower one (like the Southwest).
Note: There are also variations of the cards I mentioned that have higher annual fees and more perks, I'm just speaking for the ones I specifically have.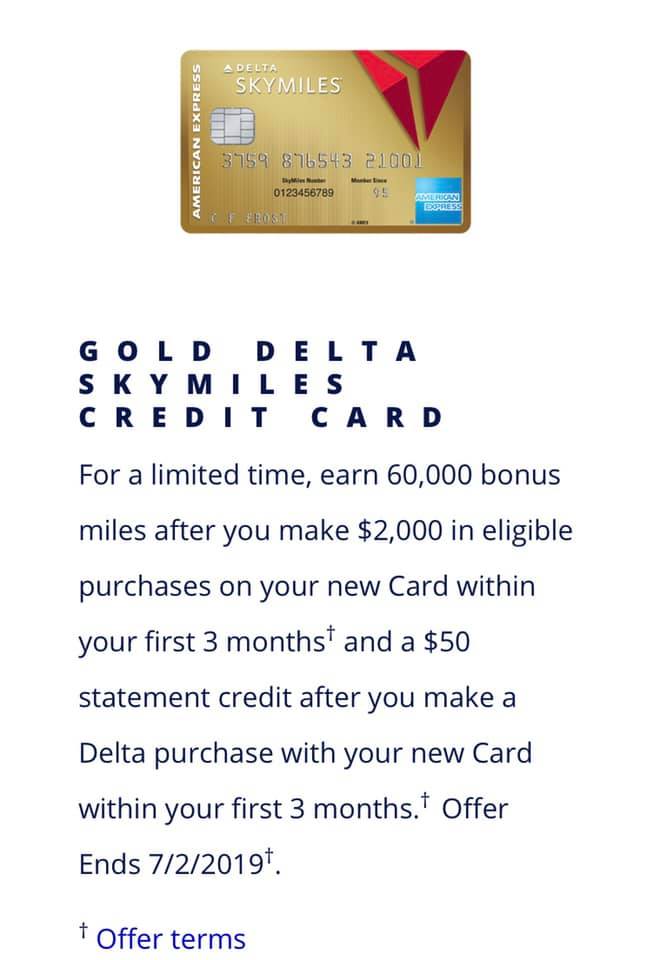 Find the cheapest flights
When it comes to finding the cheapest flights, it pays to do your research. Start by signing up for flight deal newsletters that alert you to discounted fares and special offers. I am personally obsessed with Going (previously known as Scott's Cheap Flights), it's helped me find $400 RT flights to Hawaii both times I've gone, and $450 RT flights to Thailand, which I, unfortunately, had to cancel because of COVID.
Also, consider using a flight search engine such as Google Flights or Skyscanner, which will help you compare fares from different airlines and destinations.
When selecting flights, try to be flexible with your travel dates and times. Often, you can save significantly by flying on days that are less popular for travelers. Additionally, look for flights with at least one stopover, as these can often be cheaper than direct flights. You should also consider flying during off-peak hours, as this can save you money too.
Finally, take advantage of airline rewards programs if they are available. Many airlines offer discounts or points to frequent flyers, so if you fly often, you may be able to take advantage of these rewards.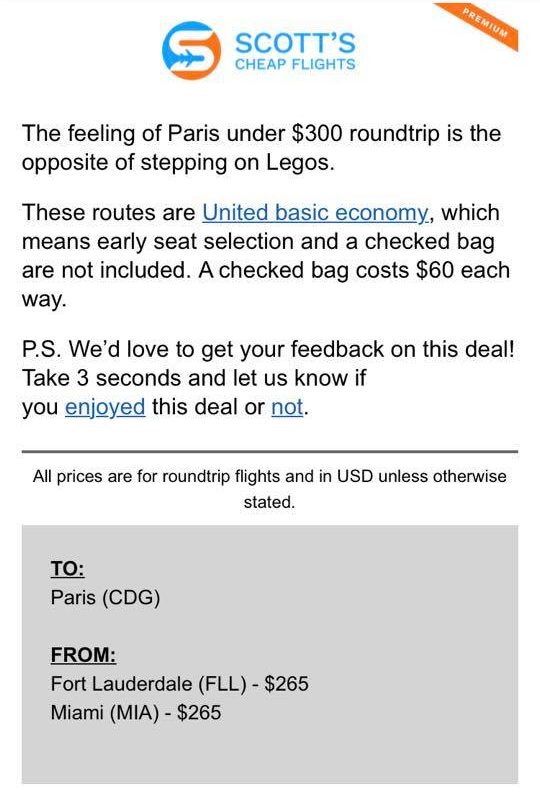 Be flexible
One of the best tips for traveling on a budget is to be flexible with your plans. This can save you a lot of money in the long run. Try to be flexible with dates and destinations to find the best deals. For example, if you're looking for a flight, check out prices for different dates and airports to see which ones have the best fares.
If you're booking a hotel, try to adjust your dates to get a better rate. You may also be able to take advantage of last-minute discounts or upgrades if you're willing to be flexible with your travel plans. Being flexible with your schedule can open up a variety of opportunities to save money!
Travel with someone else
Traveling with a friend or family member can help you cut costs on transportation, accommodation, and food. You can split meals, share hotel room costs, or split the rental car fees.
There are certainly ways to do solo travel affordably too! So don't let this discourage you from that. It just depends on the type of travel you prefer for your upcoming trip.
If you plan on traveling with someone else, make sure to come up with a plan beforehand that includes how to manage costs and divide tasks. Talk about how much money each person is willing to spend, agree on an itinerary, and discuss how to best stay within budget.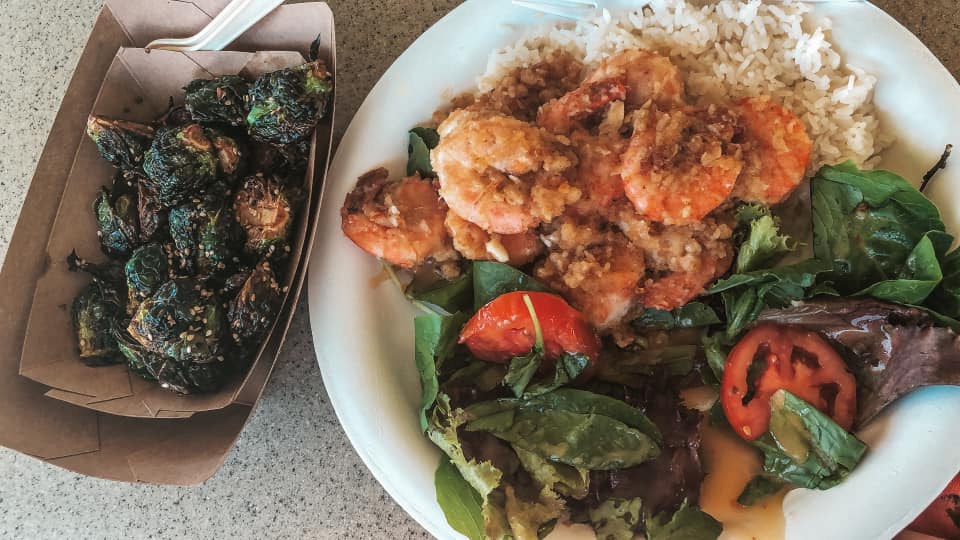 Eat like a local
If you're looking for budget-friendly dining, happy hour can be a great option. Many restaurants offer discounted food and drinks during specific hours, so you can enjoy a great meal without breaking the bank.
Check for these deals online, or ask locals about their favorite spots for happy hour. Some places even offer all-day deals, so you can get great food for less. You may also want to look out for daily specials.
Eating out can quickly add up, so consider cooking some of your own meals instead. If you're staying at an Airbnb or apartment, you can buy groceries and cook your own meals. You can also pack snacks or sandwiches for when you're out and about.
Instead of going to restaurants and tourist spots, look for cheaper local eateries that offer delicious, homemade food at much lower prices. You can also check out the local markets and food stalls. These are usually the best places to try local dishes. Not only will you save money, but you'll also get to experience the culture first-hand by tasting the local cuisine.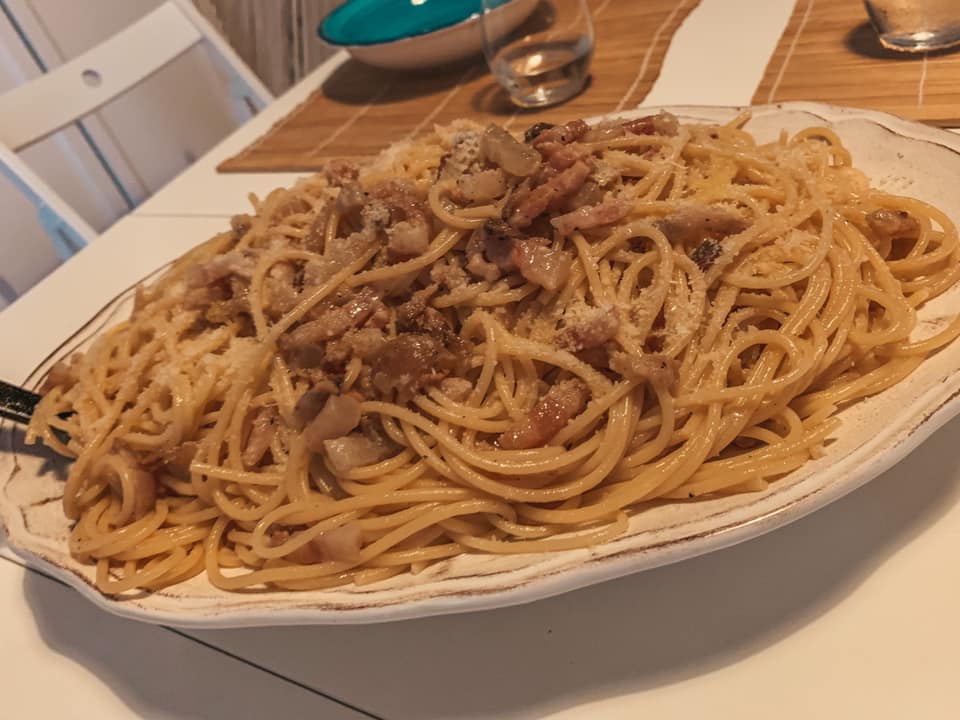 Find deals on accommodation
Accommodation costs can quickly add up and eat into your travel budget. Finding a good deal on accommodation is key to staying within your budget.
Start by researching the different accommodation options available in your destination. If you're open to staying in hostels or shared rooms, these are usually the most cost-effective options. You can often find great deals on websites like Hostelworld and Couchsurfing.
Most hostels offer shared dormitory-style rooms, so you will have to be prepared to share a room with other people. Additionally, there are private rooms available for those who prefer more privacy. Hostels often have communal kitchens, common areas, and even activities that you can take part in.
Couchsurfing is also an excellent option for budget travelers. It's a service that connects hosts with guests from all over the world. Guests can stay with a host for free in exchange for conversation and/or cultural exchange. You can search for hosts by location and read reviews left by other travelers to ensure you find a trustworthy host. I Couchsurfed through Europe, and it was amazing!
Both of these options are excellent ways to save money while traveling, while also having the chance to meet new people and experience different cultures.
If you're looking for more privacy, you can check out home rental sites like VRBO. Booking.com is also great because they have flexible cancellation policies. Allowing you to book in advance, but still keep your options open. Consider getting creative with your accommodation and think outside the box to save money – if camping is an option, look into renting camping equipment and setting up in local parks or on beaches. We did van life for a little bit on Oahu and it was EPIC!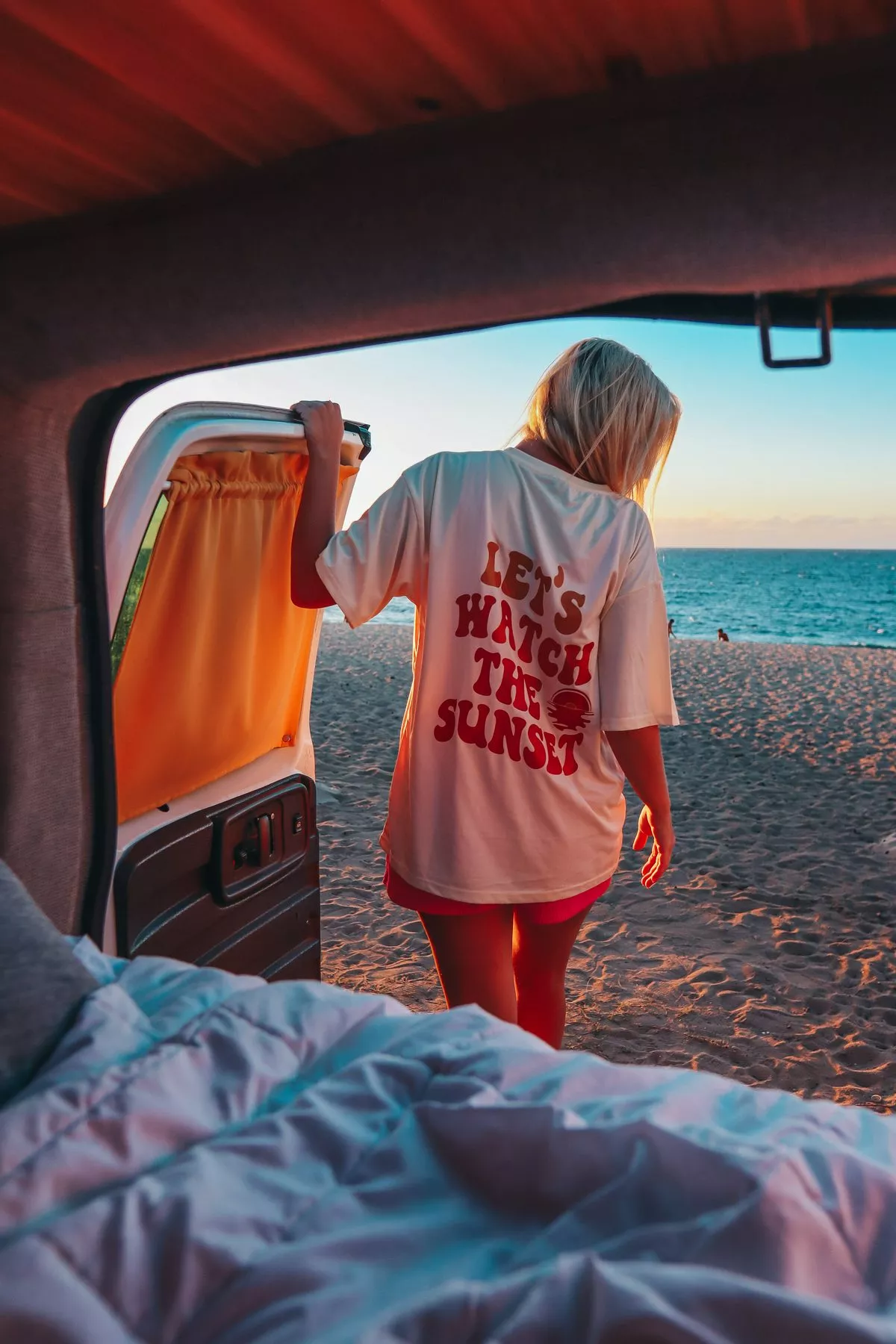 Use public transportation
Instead of renting a car or taking taxis, use public transportation to get around. Many cities offer affordable and efficient public transportation options, such as buses, subways, and trains.
You should research local transportation options before you leave to familiarize yourself with the different types of passes and tickets available.
If you are traveling in an area where public transportation isn't available, walking, scootering, or biking can be a great way to get around. Many cities have dedicated walking and biking routes that will make exploring easier and more enjoyable!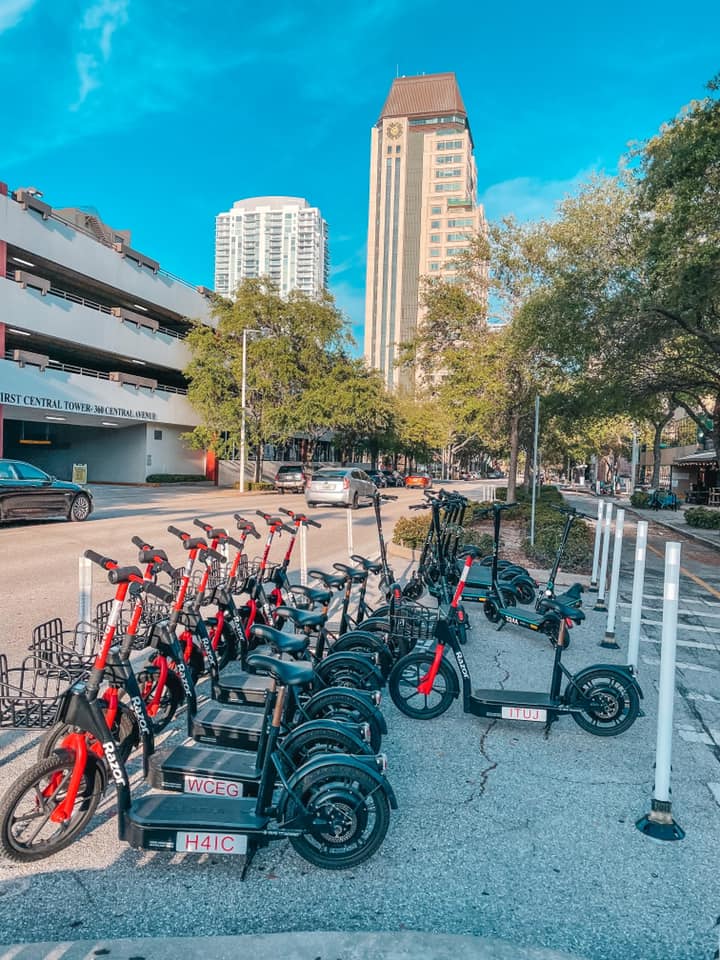 Take advantage of free activities
Many cities offer free activities and attractions, such as museums, parks, and walking tours. Do some research before you go to find out what free activities are available in the area!
Traveling on a budget doesn't have to mean skimping on experiences! While it may require a little extra effort, it's definitely worth it in the end. I hope that these tips have shown you with some savvy planning and helpful tricks, you can make all of your travel dreams a reality!