This post contains affiliate links which means that I will make a small commission if you purchase a product after clicking on any of them, at no extra cost to you.
Colombia is such a beautiful country blessed with breathtaking landscapes, vibrant cities, and a rich cultural heritage that will leave you mesmerized! In this blog post, I'll give you an itinerary for an unforgettable 10 days in Colombia. This Colombia itinerary takes you through three of Colombia's most captivating destinations – Cartagena, Bogota, and Medellin.
Every moment in Colombia felt like an enchanting dance of colors and cultures. Nestled on the northernmost tip of South America, Colombia is a country that has gracefully emerged from its tumultuous past to embrace a future filled with warmth, diversity, and charm.
With its stunning landscapes, rich history, and infectious passion of its people, it's no wonder that Colombia has captured the hearts of travelers from around the globe!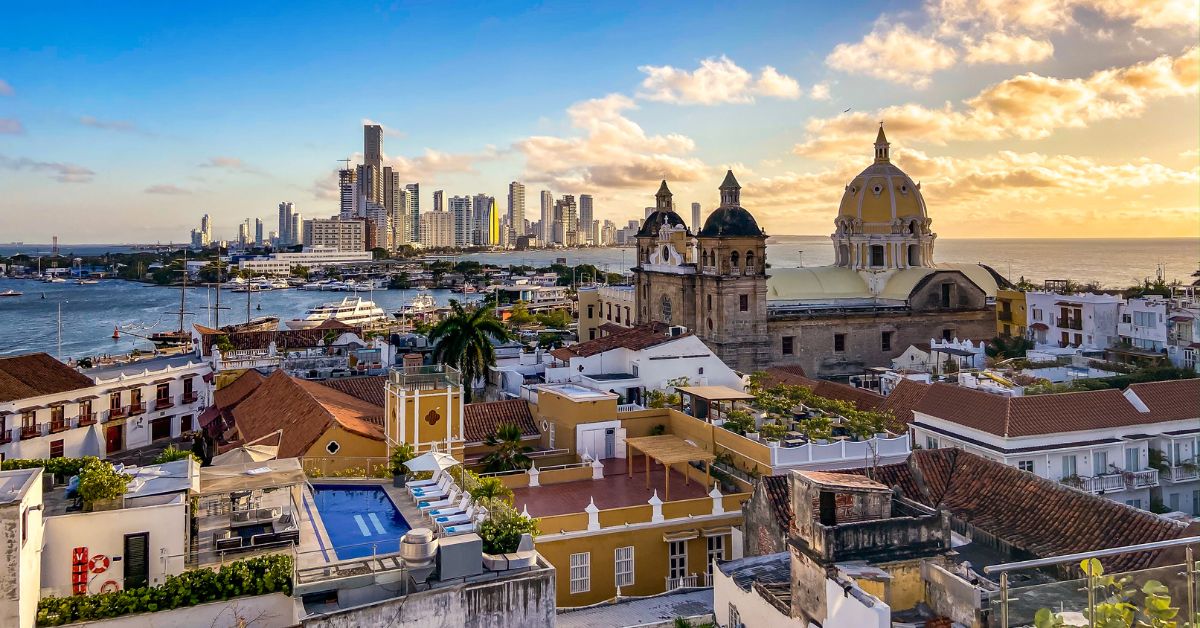 Is Colombia safe?
This was the most common question I received during my Colombia trip. While the country's turbulent past might evoke safety concerns for some, rest assured, the country has made significant strides in improving security and welcoming visitors with open arms.
During my 10-day Colombian adventure, I found myself embracing the warm hospitality of the locals while feeling safe throughout the trip. One common phrase you'll likely encounter when discussing safety in Colombia is "no dar papaya," which translates to "don't give papaya." It's a friendly reminder to be cautious and avoid drawing unnecessary attention to yourself or your belongings.
In bustling cities like Cartagena, Bogota, and Medellin, it's essential to stay alert and mindful of your surroundings. While I did carry my phone and camera to capture the beauty around me, I made sure to keep them secure in a bag and only took them out when needed.
By following this simple practice and sticking to well-traveled areas, I didn't encounter any moments that made me feel unsafe or in danger. Instead, I was met with smiles, warm greetings, and helpful advice from the locals, contributing to the overall sense of security during my explorations.
Remi and I opted not to venture out too late into the night. Instead, we embraced the lively atmosphere of busy areas during the daytime and early evening, ensuring we soaked up the culture and flavors of the country without compromising safety. As with any destination, staying vigilant is essential, but it was heartening to experience the genuine efforts made by Colombians to make visitors feel welcome and secure!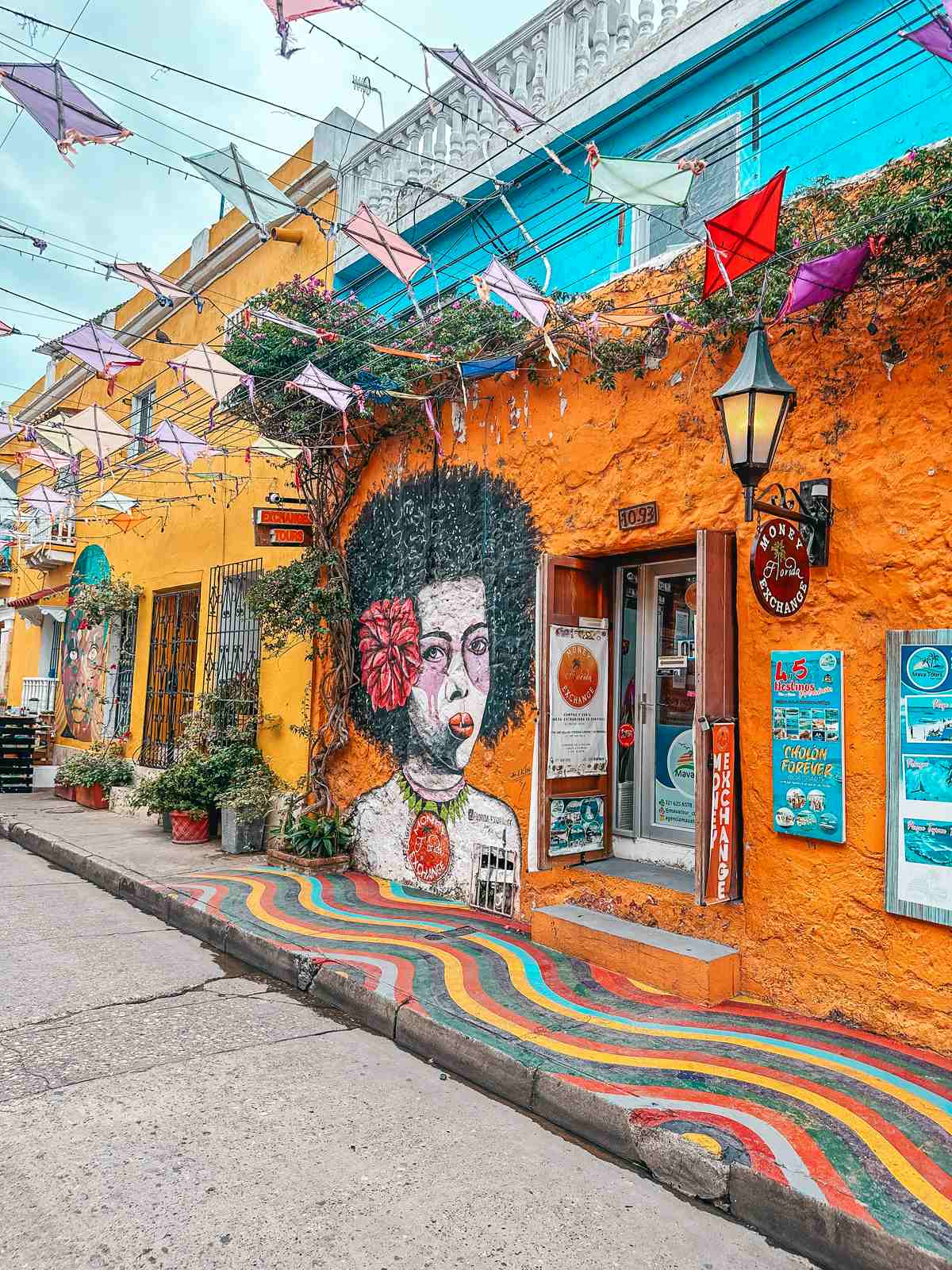 Preparing for 10 days in Colombia
When is the Best Time to Visit Colombia?
Colombia's diverse geography and location near the equator mean that its climate varies significantly from region to region. If you plan your trips based on weather, generally, the best time to visit Colombia is during the dry seasons. These typically fall between December and March and July and August.
These months offer milder weather with less rainfall, making it an ideal time to explore the cities and enjoy outdoor activities. However, keep in mind that Colombia's tropical climate means that even during the wetter months, rain showers are often brief and followed by sunny spells.
If you plan your trips based on crowds, travel in the off-season which is late August to November, and in May. This coincides with Colombia's rainy season, but that doesn't mean it will necessarily be rainy all day, every day.
Related read: Guide to Colombia in July
Currency and Money Matters
One of the most delightful surprises about Colombia is its affordability. Despite its undeniable allure and an abundance of unique experiences, Colombia remains refreshingly budget-friendly!
From delicious street food to comfortable accommodations, this country offers a perfect blend of unforgettable adventures and a friendly price tag. This makes it an enticing destination for travelers seeking both excitement and affordability!
The official currency of Colombia is the Colombian Peso (COP). While major credit cards are widely accepted in urban areas, it's advisable to carry some cash for smaller establishments and local markets. ATMs are readily available, but it's always a good idea to inform your bank about your travel plans to avoid any card-related issues.
When withdrawing money from an ATM choose the option to have your bank do the conversion because they will give you a better rate. When paying with a credit or debit card you may be asked "Cuantas quotas?" Meaning how many quotas. This means they can break your payment into multiple payments. Always answer 1, so it's a one-time payment and you don't get charged additional fees.
Weather in Colombia
Due to its equatorial location and diverse terrain, Colombia experiences a range of climates. Cartagena and the Caribbean coast enjoy a tropical climate, while Bogota has a cooler, spring-like climate due to its higher altitude. Medellin's "eternal spring" weather is pleasantly mild. Pack accordingly, and be prepared for varying temperatures as you move between regions.
If you are following this Colombia itinerary or visiting multiple regions you're going to want to be sure to pack layers and options for all types of weather.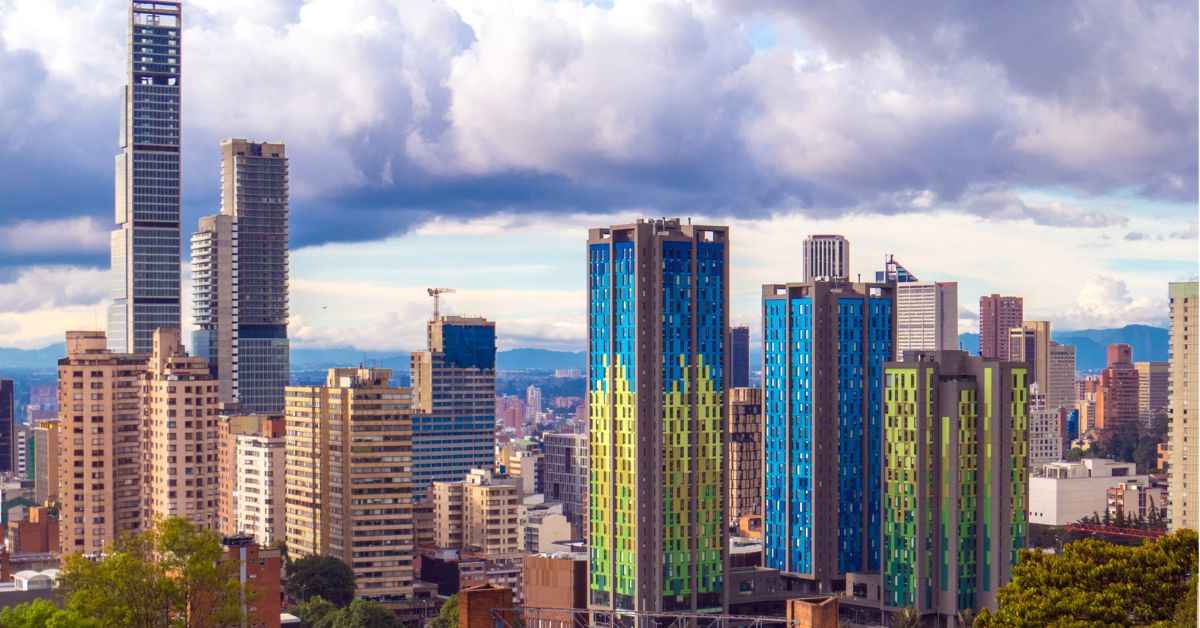 Visas and entry requirements for Colombia
For most travelers, entering Colombia is a straightforward process. Citizens from many countries, including the United States, Canada, the European Union, Australia, and several others, are granted a 90-day visa-free stay for tourism purposes. We also had to fill out this Check-mig before going. It was pretty straightforward and we ended up filling it out at the airport because we were unaware of it.
You need to fill it out before entering the country as well as when you are leaving. Fill it out here! Some websites try to charge you, but it should not cost anything.
Still, it's essential to check the specific entry requirements for your nationality and ensure that your passport is valid for at least six months from the date of entry. If you plan to stay longer than the visa-free period or have other purposes, such as work or study, it's advisable to obtain the necessary visa before your trip.
Colombia 10-day itinerary
Day 1-3 Cartagena: Where History Meets Caribbean Charm
Nestled along the Caribbean coast of Colombia, Cartagena is a captivating city that effortlessly weaves together its rich historical heritage and the vibrant allure of a coastal paradise. With its colonial architecture, cobbled streets, and lively Caribbean ambiance, Cartagena exudes a charm that is truly enchanting.
The city's infectious energy, warm hospitality, and delightful blend of cultures make it a must-visit destination for travelers seeking a diverse and immersive experience in Colombia.
Cartagena's cultural tapestry is a mosaic of influences, shaped by Spanish colonialism, African heritage, and indigenous traditions. This unique blend is evident in the city's architecture, cuisine, and lively festivals. Wander through the enchanting Old Town, a UNESCO World Heritage site, and marvel at the well-preserved colonial buildings adorned with bougainvillea-covered balconies.
At night, the city comes alive with music, dance, and the aroma of delicious street food! Cartagena was probably my favorite of the Colombia cities we visited. I loved the vibrant colors and the culture, plus the food was truly amazing!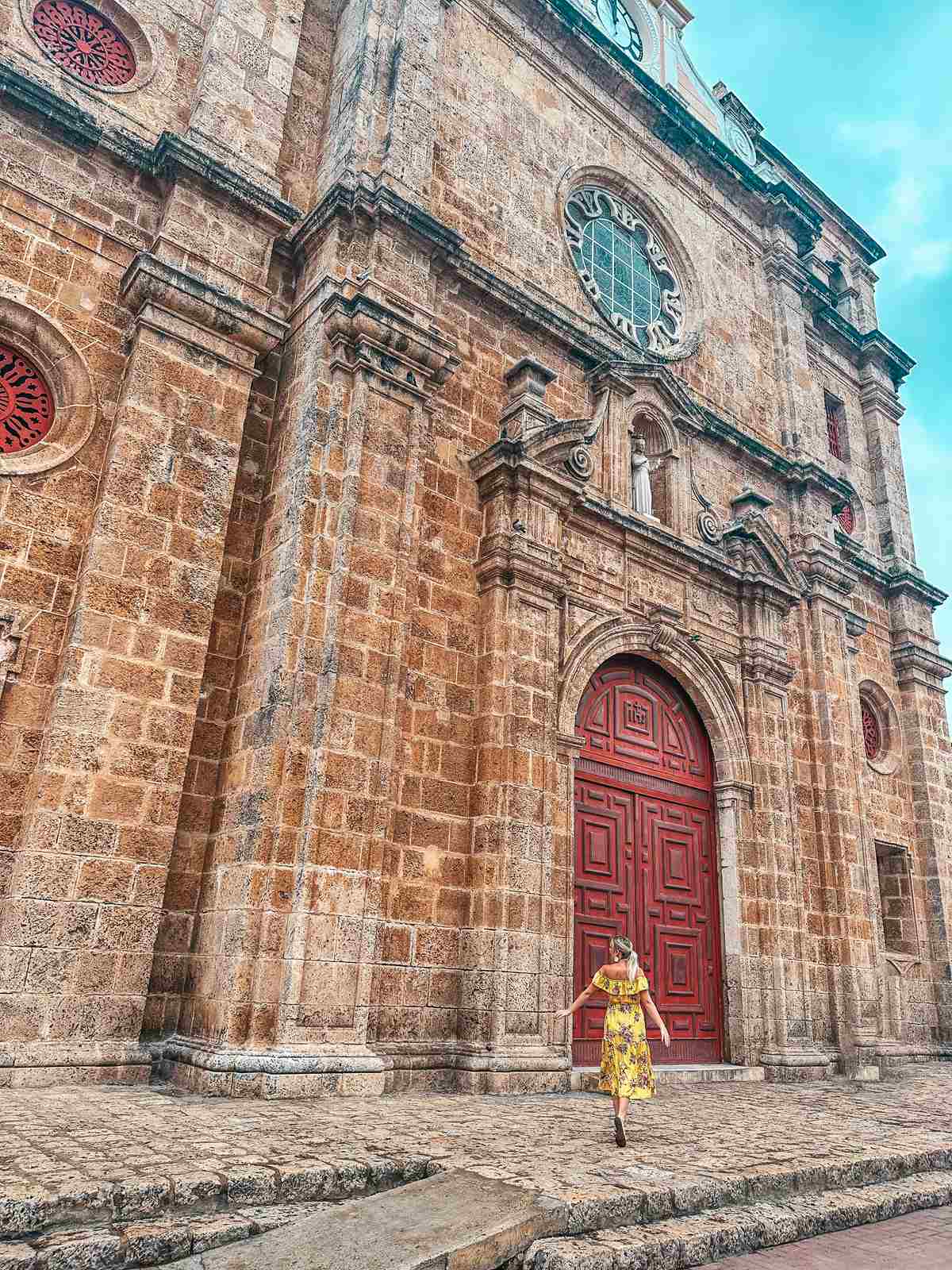 Best Things to Do in Cartagena
Check out my complete guide to 3 days in Cartagena!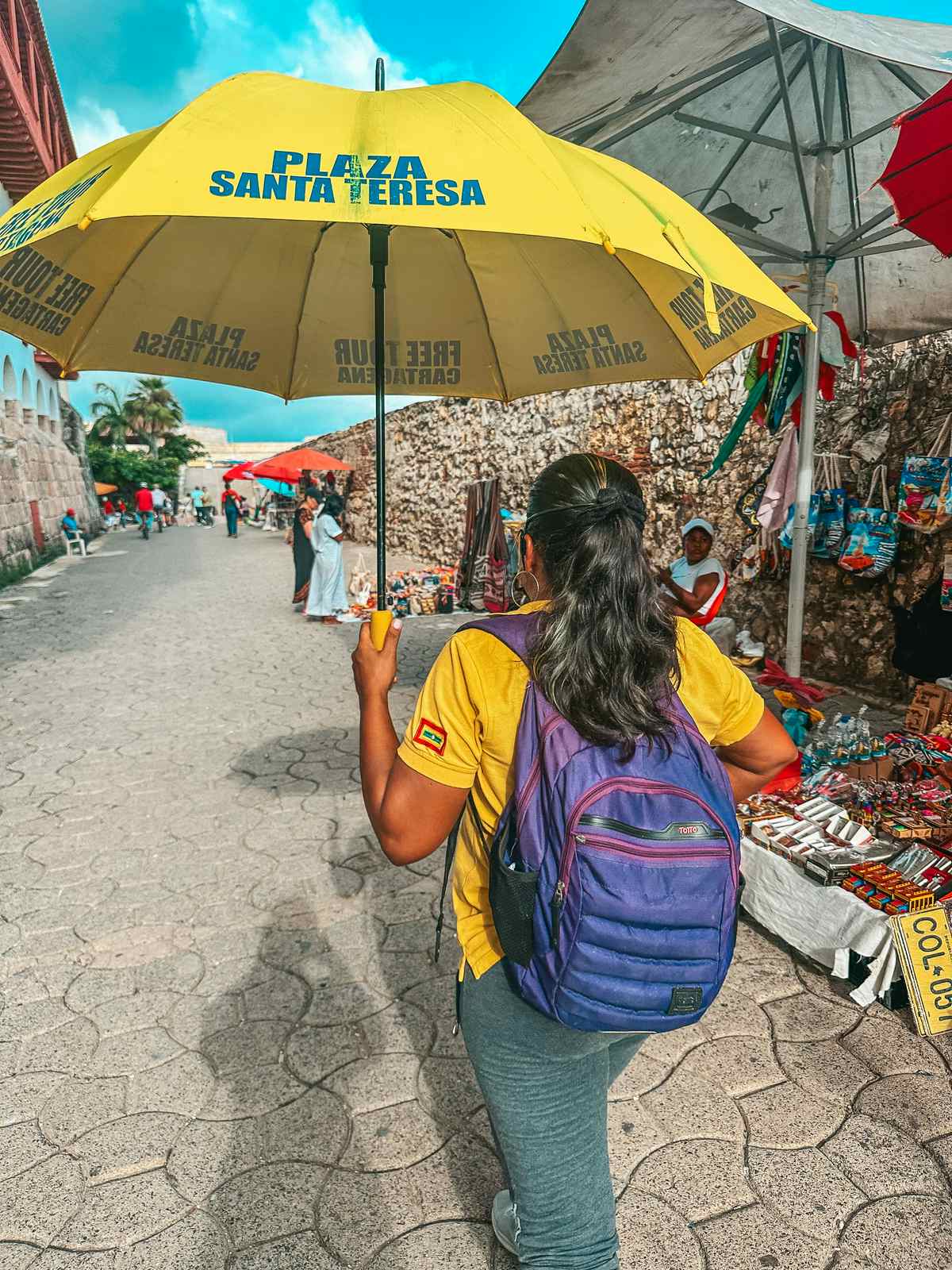 Where to Stay in Cartagena
For a perfectly located and affordable stay, consider Casa India Catalina. Situated in the heart of the Old Town, this charming boutique hotel offers easy access to the city's best activities, restaurants, and cultural sites. The hotel's inviting atmosphere and comfortable rooms provide a relaxing retreat after a day of exploration. Additionally, the inclusive breakfast ensures you start each day with a delicious and satisfying meal, fueling your adventures in this enchanting city!
Book Casa India Catalina here, or view other hotel options here! Hostels are also a popular and budget-friendly option in Colombia, so check out Hostelword as well.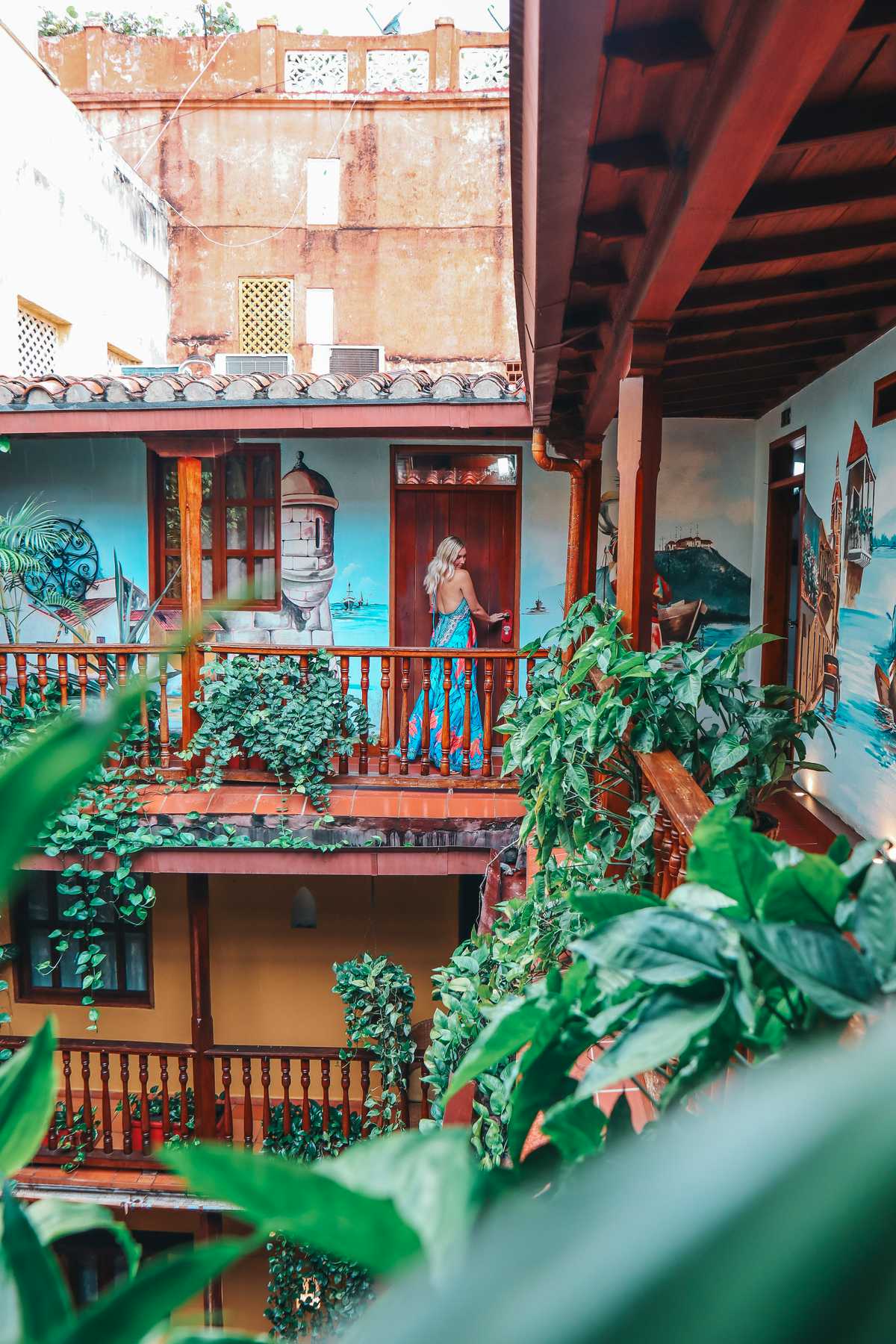 Day 3-6 Medellin: City of Eternal Spring
Nestled in the scenic Aburra Valley, Medellin is a city that defies expectations. Known as the "City of Eternal Spring," Medellin enjoys a pleasant climate year-round, making it an enticing destination for travelers seeking a perfect balance between urban exploration and natural beauty.
Once infamous for its troubled past, Medellin has undergone a remarkable transformation and emerged as a vibrant and innovative metropolis. The people of Medellin, known as Paisas, are proud of their cultural heritage and are incredibly welcoming to visitors. The city's cultural scene is rich and diverse, with a strong focus on the arts, music, and dance.
Medellin's commitment to progress and inclusivity is evident in its modern infrastructure, efficient public transportation, and social initiatives that have earned it recognition as one of the world's most innovative cities!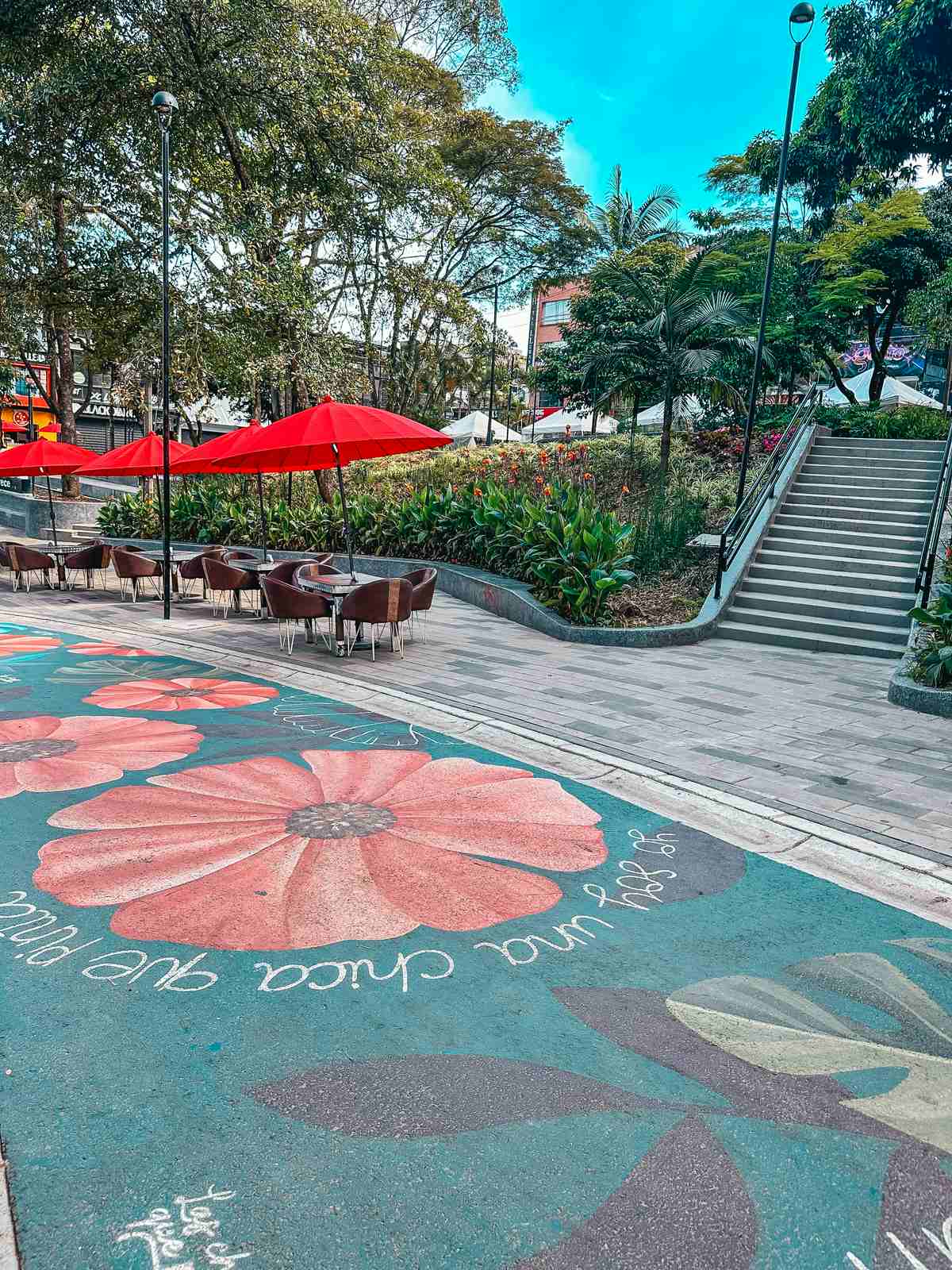 Best Things to Do in Medellin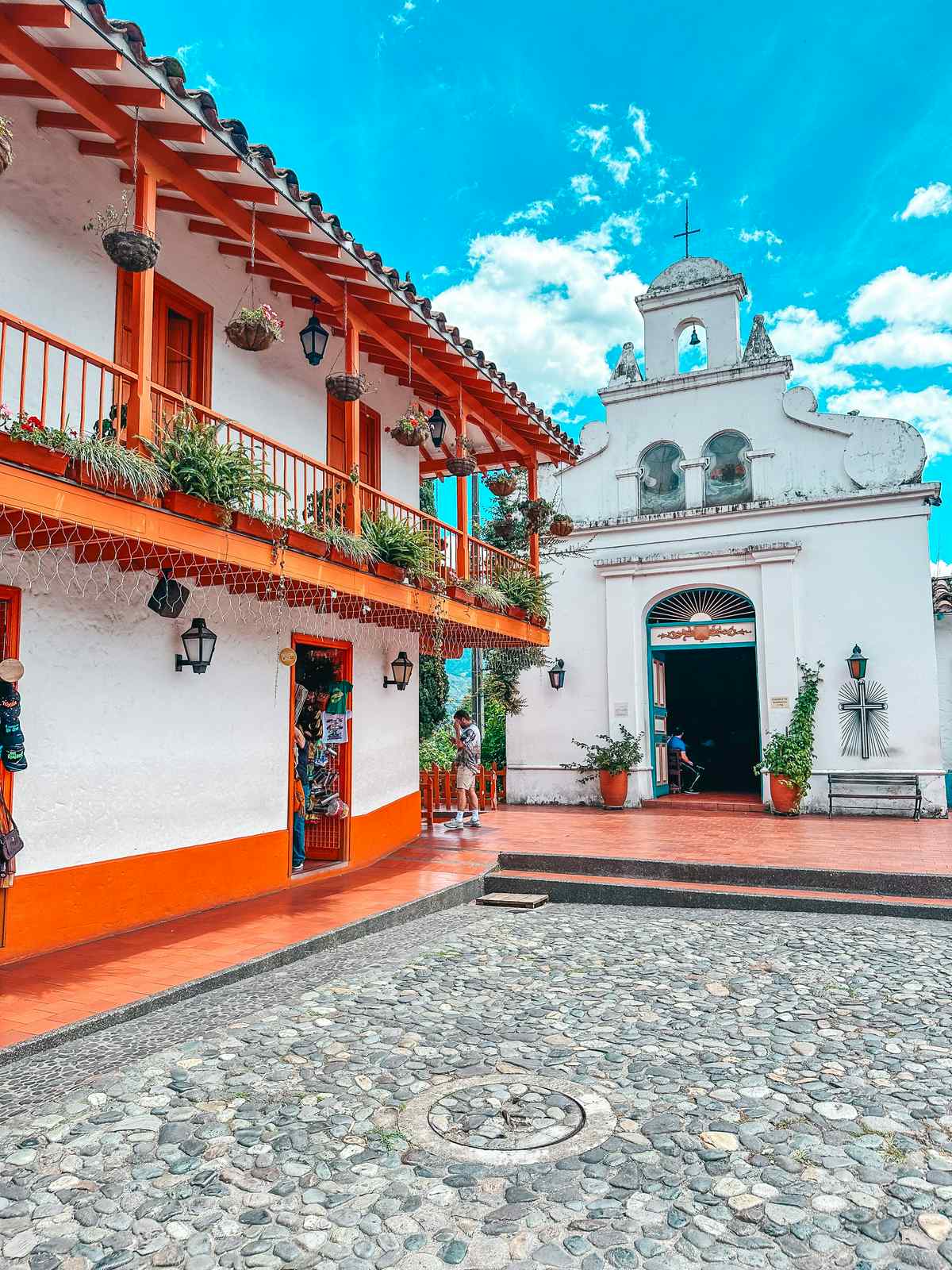 Where to Stay in Medellin
During our time in Medellin, we had the pleasure of staying at the trendy and charming Nomada Hotel Origen. From the moment we stepped inside, we were captivated by its unique aesthetics, lush greenery, and inviting ambiance. The hotel's thoughtful design created a calming oasis in the heart of the bustling city, making it one of our favorite places to stay during our 10 days in Colombia!
Located in the vibrant neighborhood of Poblado, Nomada Hotel Origen proved to be an excellent choice as it is not only one of the safest areas in Medellin but also one of the most popular. With its strategic location, we were surrounded by a plethora of restaurants, bars, rooftop lounges (including their own), and charming cafes, providing us with endless options for dining and entertainment.
One of the highlights of our stay was the delightful complimentary breakfasts that came with our room rate. Each morning, we looked forward to starting our day with a delicious meal, setting the tone for a day of exploration and adventure in Medellin. The warm and friendly staff added to the overall experience, making us feel right at home.
The value for money at Nomada Hotel Origen was exceptional, with room rates around $100 per night, and the added benefit of breakfast included for all four of us. It was a pleasant surprise to find such a comfortable and stylish hotel at such an affordable price, allowing us to make the most of our Medellin stay without breaking the bank!
Book your stay at Nomada Hotel Origen here, or check out other Medellin accommodations here! Again, hostels are very popular in Colombia so it may also be worthwhile to check out Hostelworld.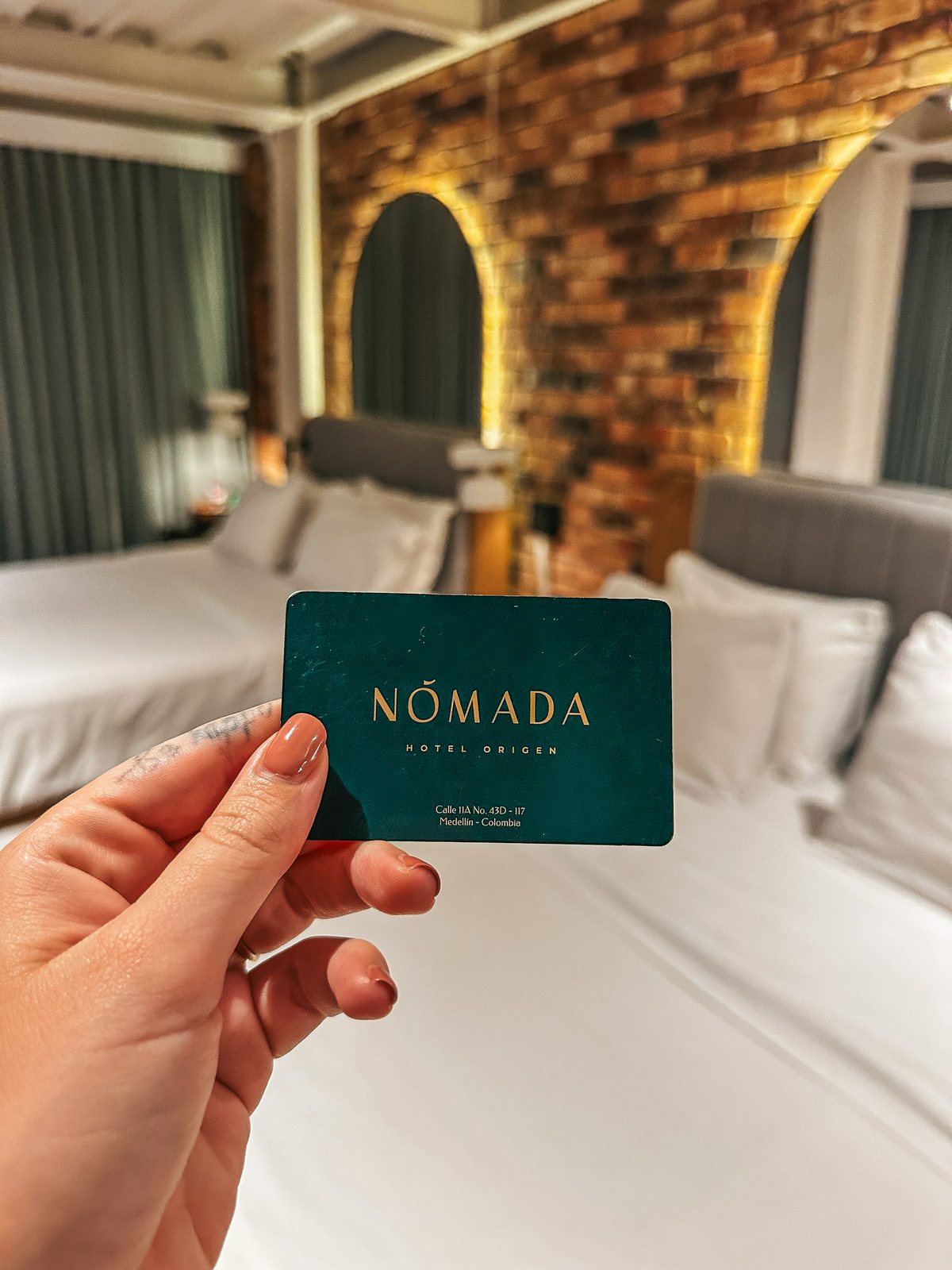 Day 6-10 Bogota: A Dynamic Urban Experience in Colombia's Capital
Nestled in the heart of the Andes mountains, Bogota is a dynamic and cosmopolitan city that serves as the bustling capital of Colombia. Situated at an elevation of over 8,500 feet (2,600 meters) above sea level, Bogota's location amidst the picturesque Andean landscape offers a unique and invigorating setting for visitors.
The city's energy is contagious, fueled by its rich cultural heritage, vibrant arts scene, and forward-thinking approach to modernity. These reasons make it a MUST for your cities to visit during your 10 days in Colombia.
The city's historical roots are evident in its well-preserved colonial architecture, particularly in the charming La Candelaria neighborhood, which showcases centuries-old buildings and cobbled streets. But if you head to the El Retiro neighborhood, you'll see a modern and upscale area known for its contemporary architecture, luxurious shopping centers, and vibrant nightlife.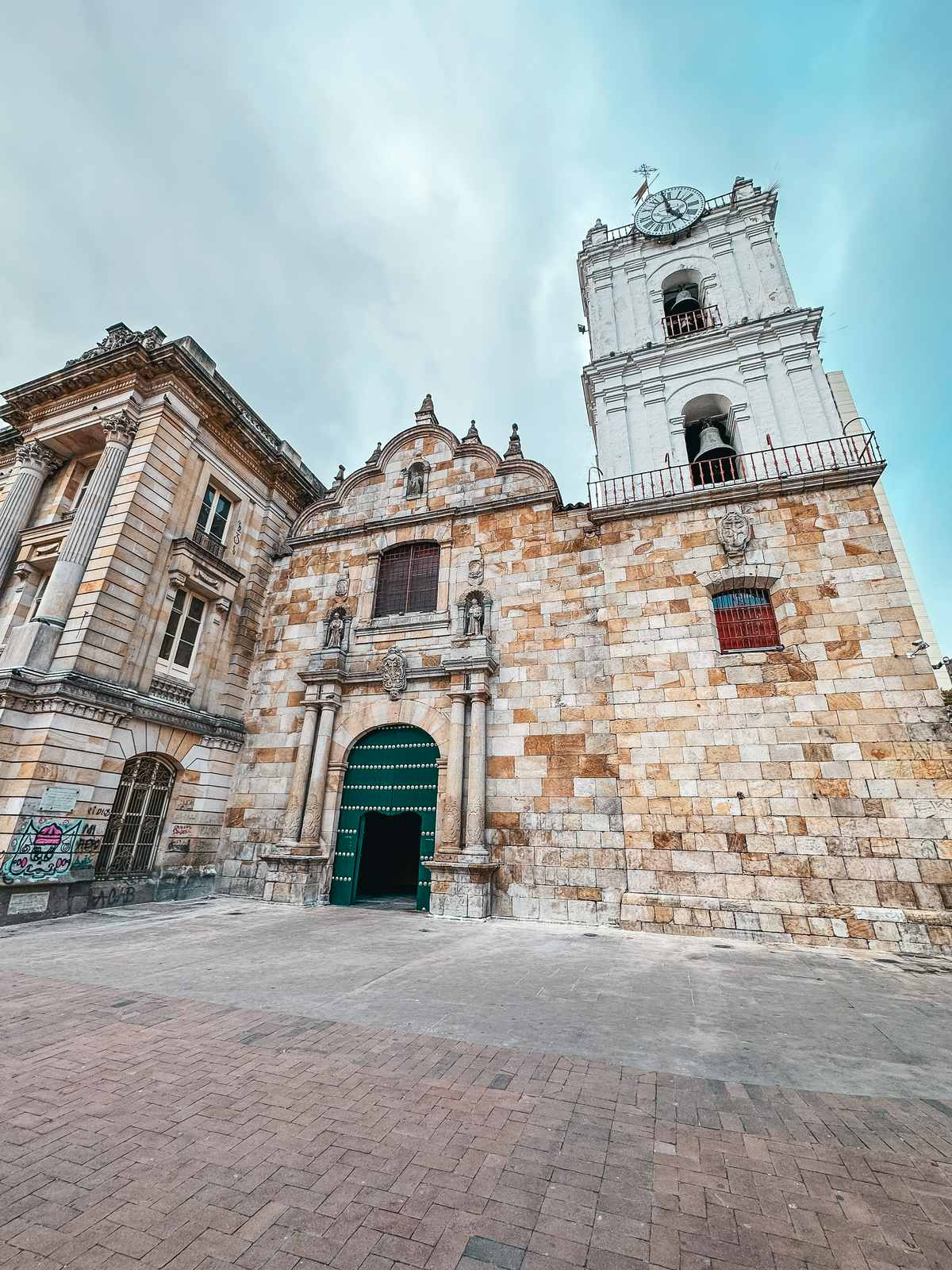 Best Things to Do in Bogota
Check out my complete guide to 3 epic days in Bogota!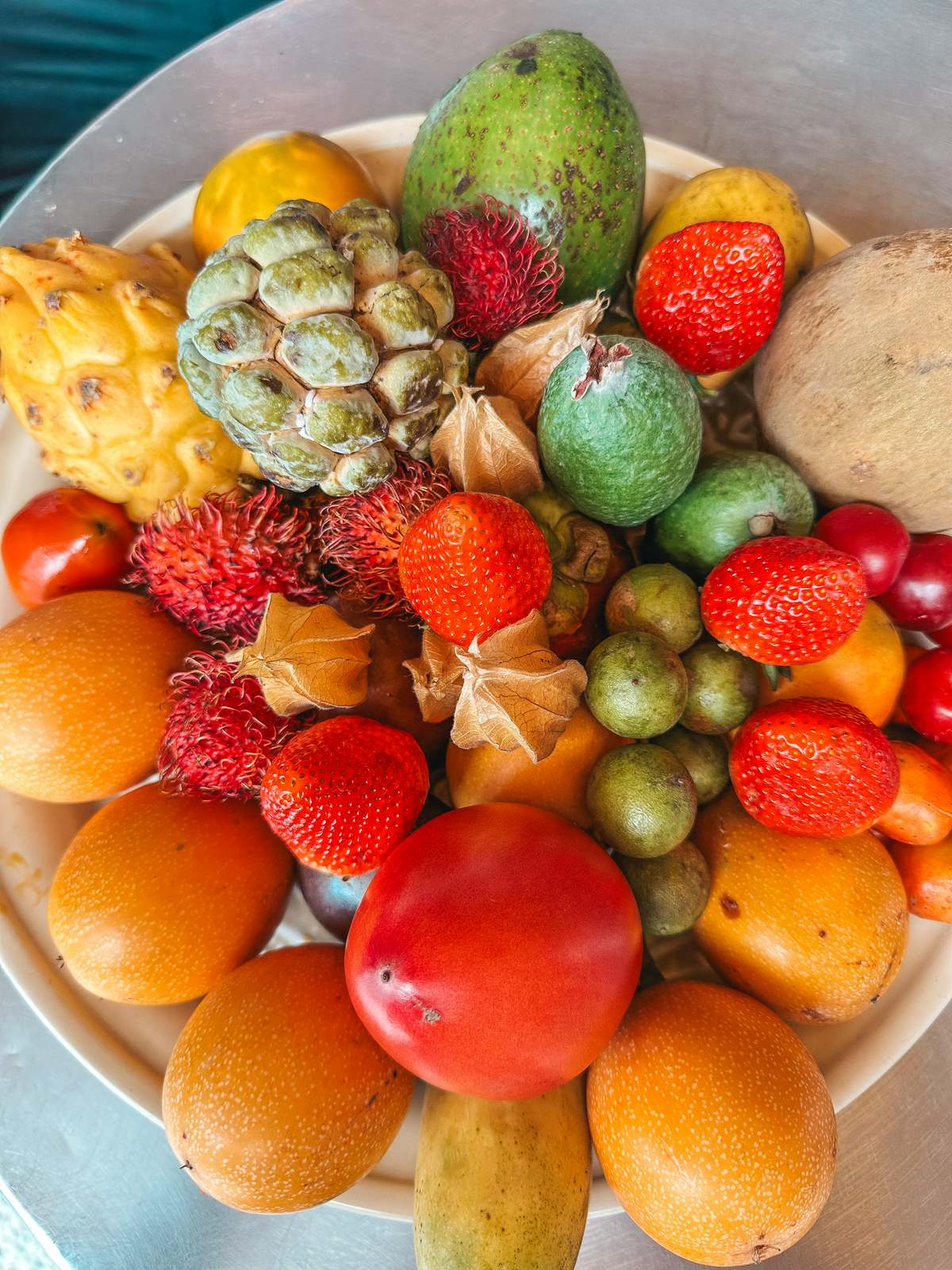 Where to Stay in Bogota
For an exceptional stay in Bogota, we recommend Bo Living 81, a stylish boutique hotel that perfectly encapsulates the city's contemporary charm. Bo Living 81's modern design, comfortable amenities, and attentive service create a welcoming atmosphere for travelers. You have an entire suite equipped with a kitchen, living room, and two bathrooms! And the rates are extremely affordable for such comfortable living.
The hotel's strategic location near the Andino Mall places you amidst the city's bustling entertainment, dining, and shopping scenes. We attempted to stay at a hostel in La Candelaria District and it was pretty unpleasant, so I recommend staying in the El Retiro neighborhood but spend a day exploring La Candelaria.
Book your stay at Bo Living 81 here, or check out other Bogota accommodations here! Again, hostels are very popular in Colombia so it may also be worthwhile to check out Hostelworld.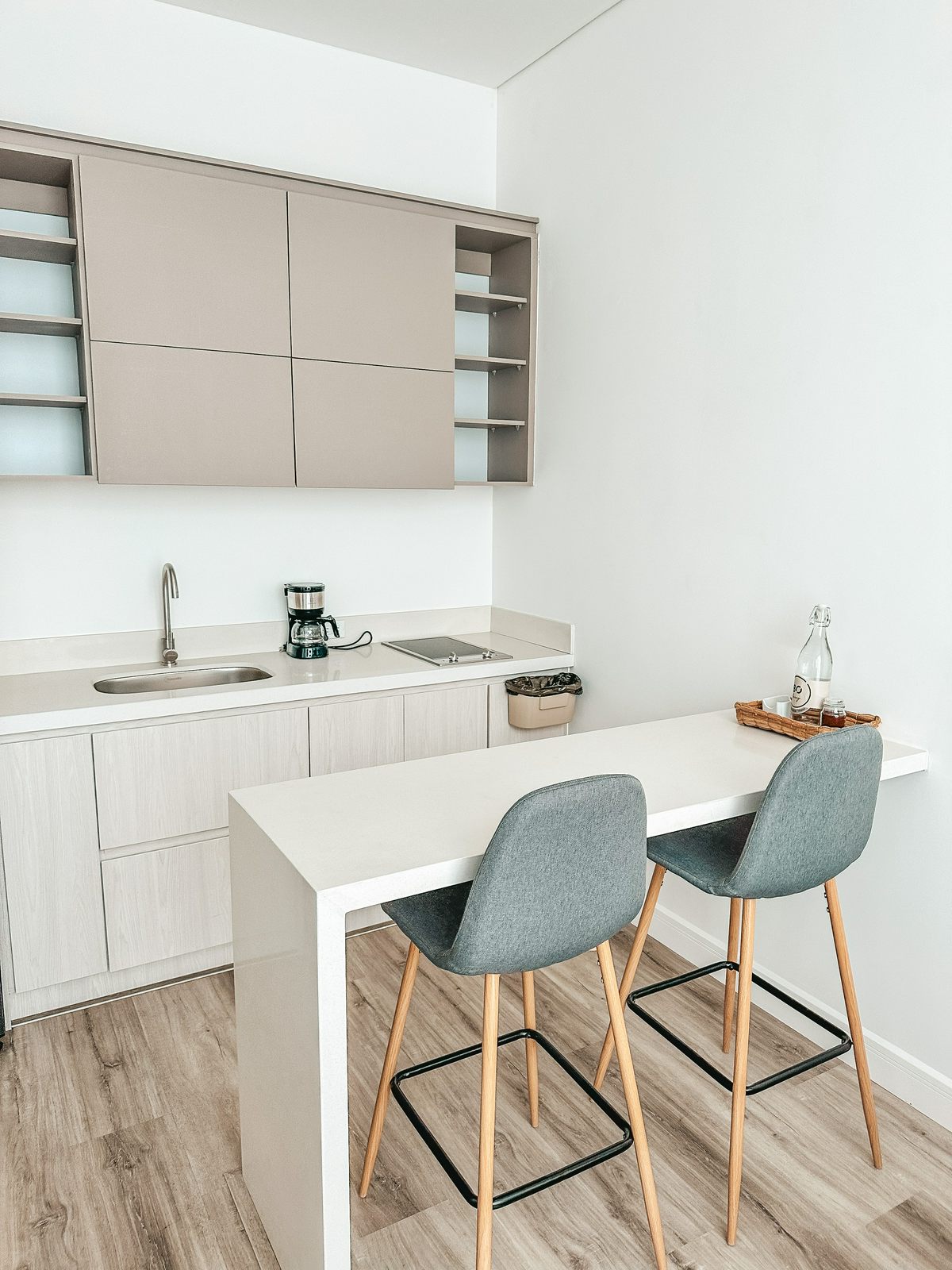 How to get around in Colombia
Buses— Traveling by bus is a popular and economical option for getting around Colombia. The country boasts an extensive bus network that connects cities and towns. While longer bus journeys may take time, they provide an excellent opportunity to witness the country's stunning landscapes. Some buses even offer Wi-fi.
Domestic flights— Colombia has a well-connected network of domestic flights that make traveling between major cities, such as Cartagena, Bogota, and Medellin, convenient and efficient. Especially if you only have 10 days in Colombia you may not want to waste time traveling by bus. Domestic flights are affordable, and several airlines operate frequent routes!
Uber and taxis— Ride-hailing apps like Uber are available in major cities, providing a safe and reliable option for transportation within urban areas. Traditional taxis are also widely available, but it's best to use reputable companies or request them from your accommodation.
Getting around Colombia is relatively easy, and each mode of transportation offers its own unique charm. The best mode of transportation will vary by city! For example, in Cartagena, we rarely needed a cab aside from getting to and from the airport. When utilizing cabs in Cartagena you agree upon the price before getting into the cab. They won't ask you, but you need to make sure you ask them!
In cities like Bogota and Medellin, they have metered cabs. We mostly used Ubers here because we heard the cab drivers could take you on a joy ride to rack up the meter. We did take a cab a couple of times in each of these cities though and it wasn't an issue, but you just never know!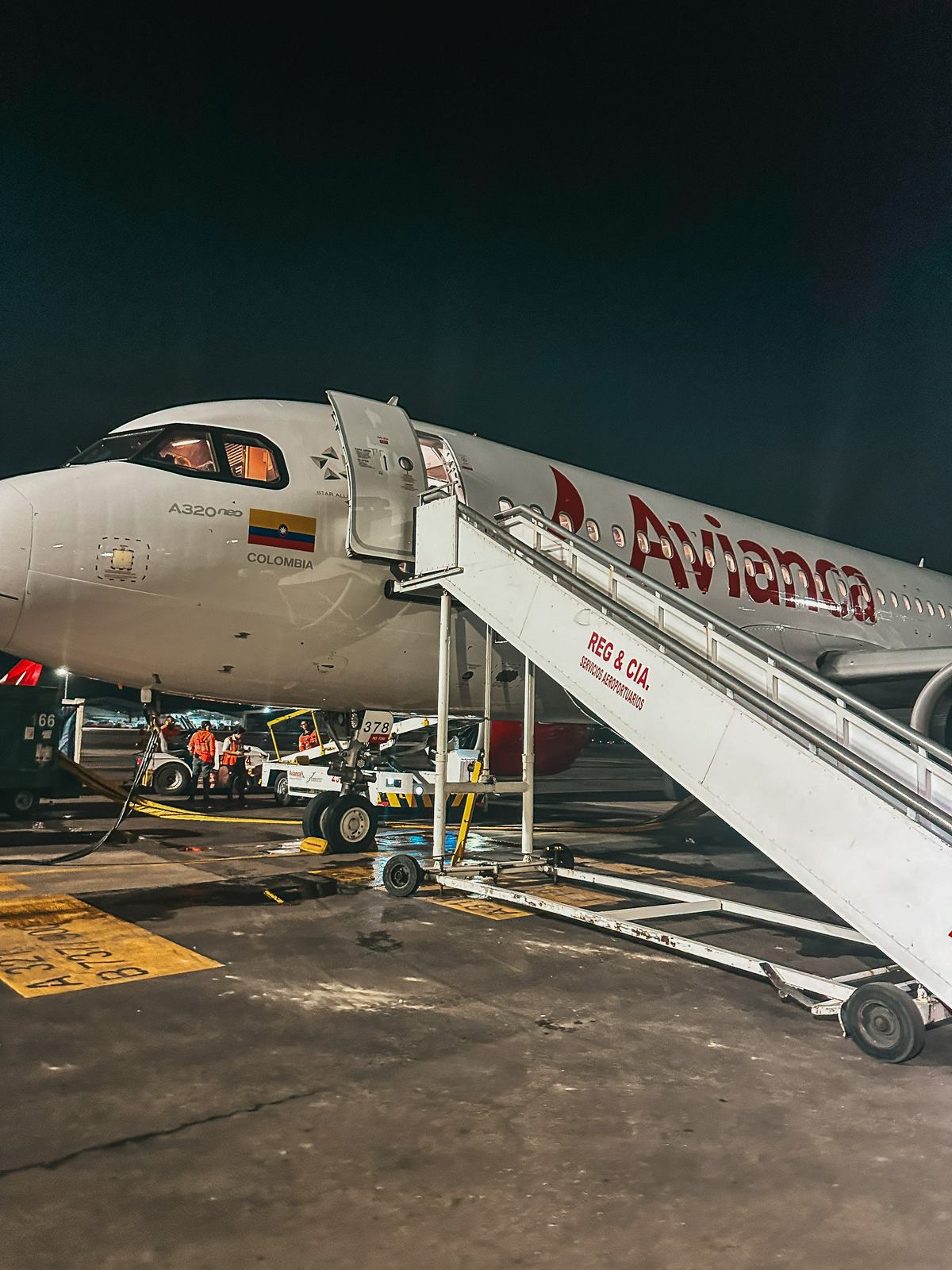 Colombia travel tips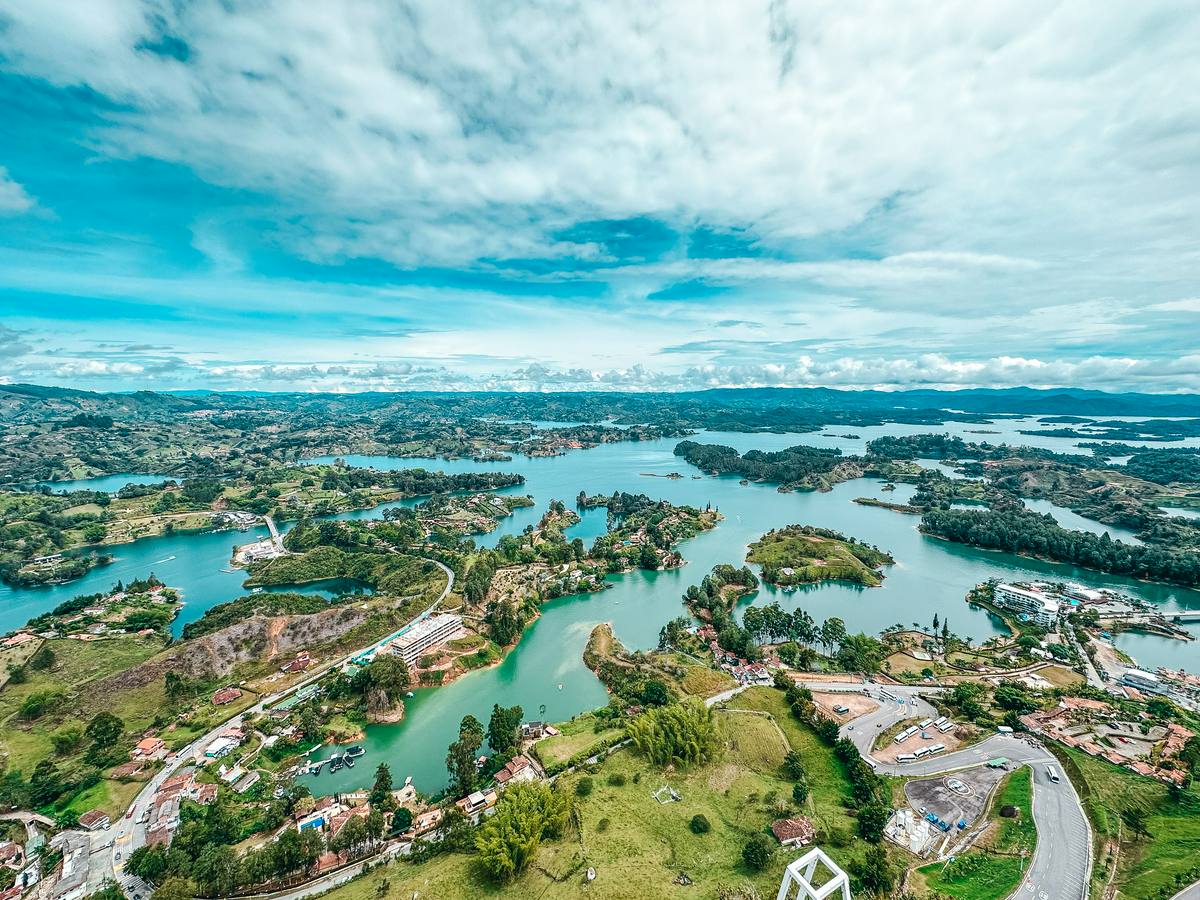 Are you ready for an epic 10 days in Colombia?!
Our 10 days in Colombia truly left a mark on our hearts. With its rich history, breathtaking scenery, and warm-hearted people, it's a trip I will forever cherish. From the colorful streets of Cartagena to the innovative spirit of Medellin and the cultural charm of Bogota, each destination offered a unique and unforgettable experience!
We were amazed by Colombia's diverse landscapes but even more so by the resilience and spirit of its people, who have turned the pages of history to create a nation that embraces progress while cherishing its traditions. The richness of experiences and the warmth of Colombian hospitality are accessible to travelers of all budgets, making it an ideal destination for adventurers, and culture enthusiasts.
I hope this 10-day Colombia itinerary has ignited your wanderlust and encouraged you to embark on your own Colombian adventure!