This post contains affiliate links which means that I will make a small commission if you purchase a product after clicking on any of them, at no extra cost to you.
If you're looking for delicious food and great vibes, you're going to want to add these Pass-A-Grille restaurants to your list! Nestled along the Gulf of Mexico, this charming beach town is not only a paradise for sun-seekers but also a haven for food enthusiasts.
Pass-A-Grille is home to a wide variety of eateries, each with its own unique atmosphere and menu. In this blog post, I'll uncover the best restaurants that effortlessly blend the beach's laid-back vibe with exceptional culinary creations. From casual eateries with waterfront views to fine dining gems offering tantalizing seafood delicacies, Pass-A-Grille's dining scene is a treasure trove of flavors waiting to be explored!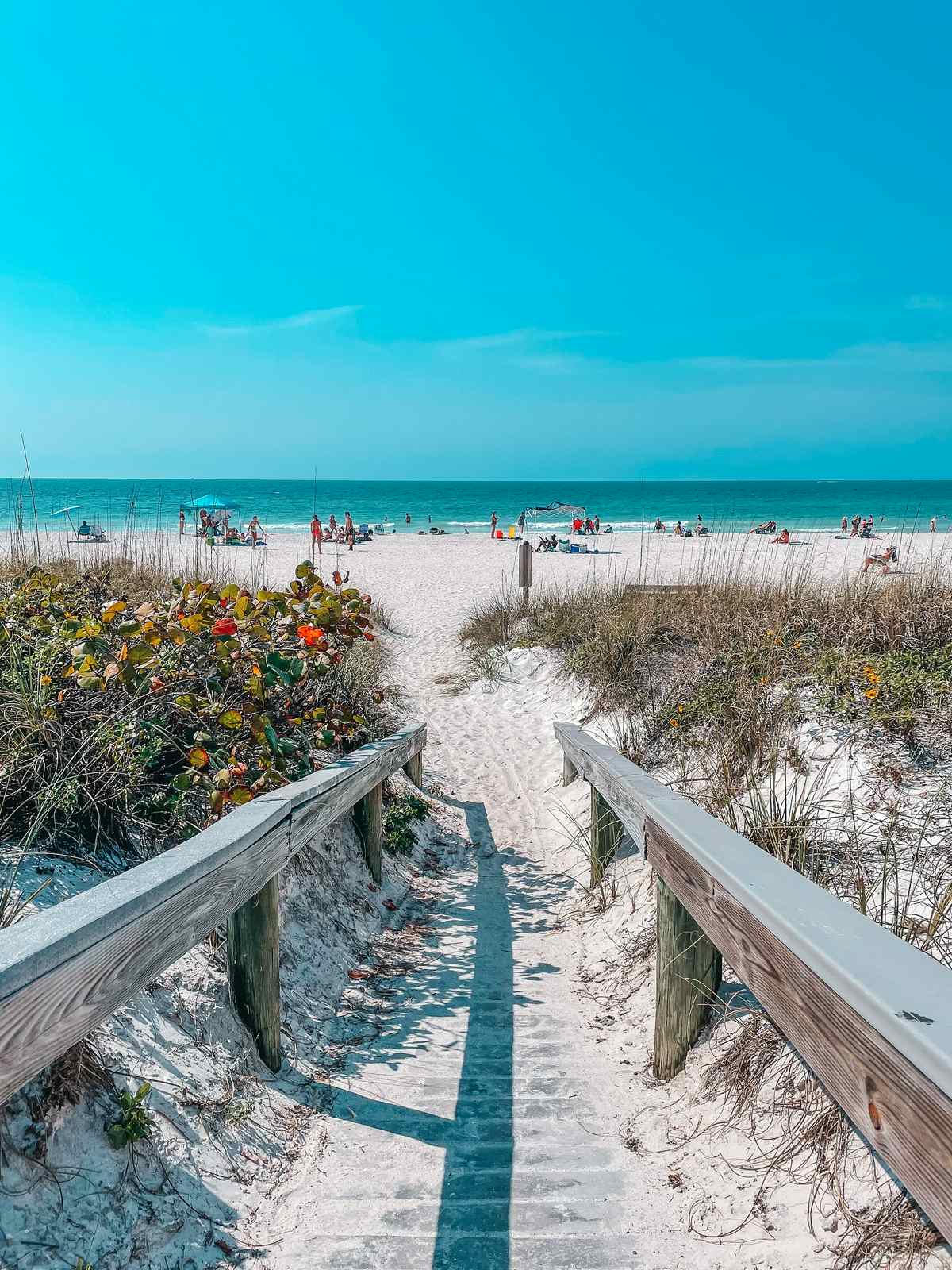 Amazing restaurants in Pass-A-Grille
Grace Restaurant
Nestled on historic 8th Avenue in Pass-a-Grille, Grace Restaurant is a hidden gem that seamlessly marries fine dining with a relaxed beach ambiance. This culinary haven embraces the beauty of seasonal flavors, curating a menu that evolves with the changing seasons. It may just be my favorite from this list of the best Pass-A-Grille restaurants!
In tune with the local tastes, the restaurant offers weekly additions that showcase the best Tampa Bay has to offer! A commitment to quality and sustainability shines through as they source the freshest ingredients from local farmers and suppliers, ensuring a dining experience that delights the palate and supports the community.
For those fortunate enough to discover Grace Restaurant, the experience is nothing short of revelatory. The menu boasts an array of meticulously crafted dishes, each a true work of art! The octopus, a standout favorite, is a testament to the chef's mastery, served with a captivating combination of baby carrots, pickled peppers, pistachio vinaigrette, and avocado aioli. Truly the best prepared octopus I've had to date!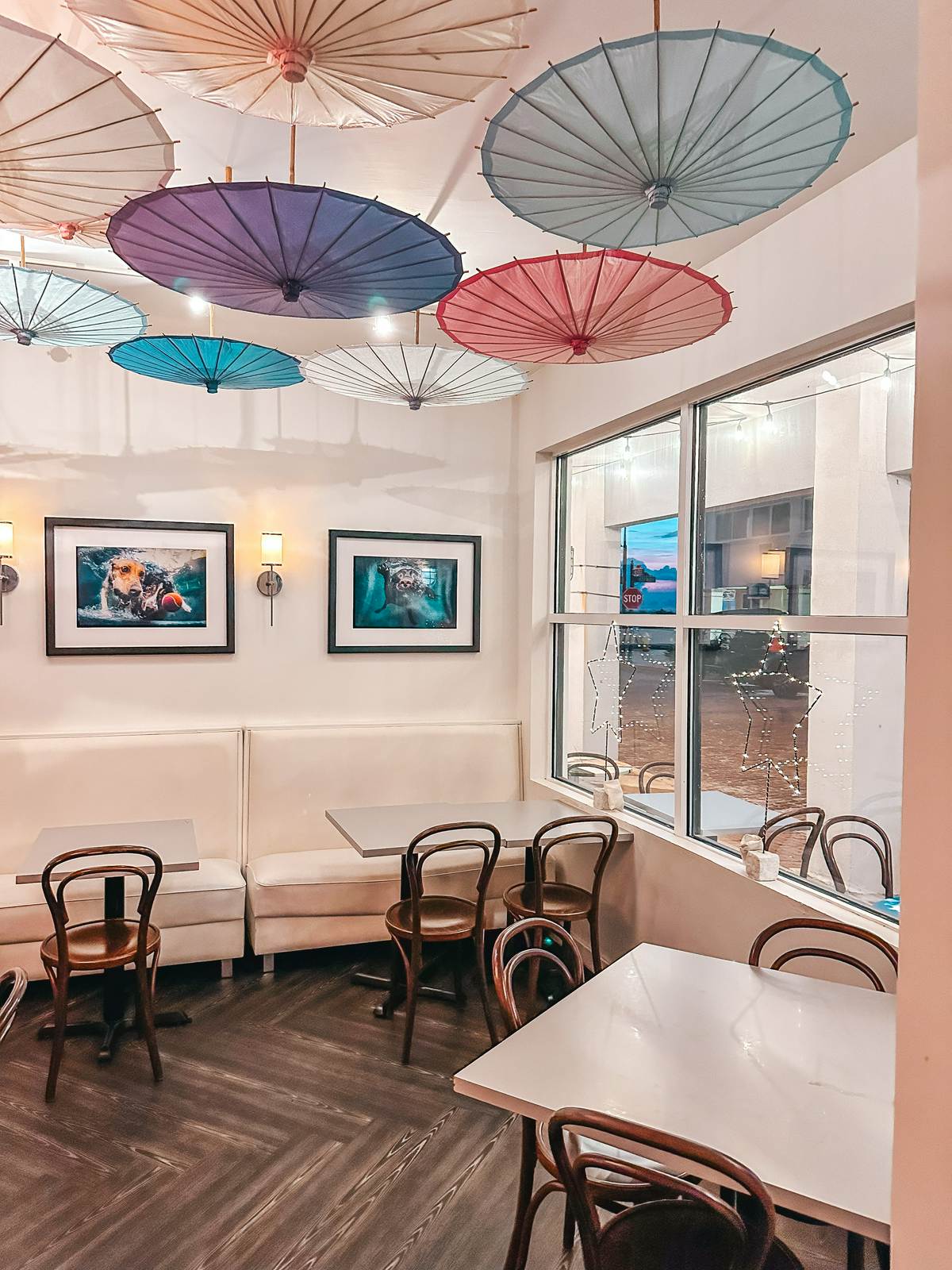 Equally impressive is the Pappardelle, harmoniously blending mushrooms, spinach, goat cheese, and elegantly finished with pecorino Genovese.
The Grouper Special, a delightful medley of flavors including heirloom popcorn, exemplifies the chef's culinary genius. The presentation of classic dishes in innovative ways will leave you in awe!
The dessert menu is a sweet finale to the meal, offering a selection of favorites. I went with the lemon cake which paired perfectly with a glass of champagne. With an experience so exceptional, it's no wonder that Grace Restaurant swiftly becomes a cherished favorite for those seeking a truly extraordinary dining experience in Tampa Bay!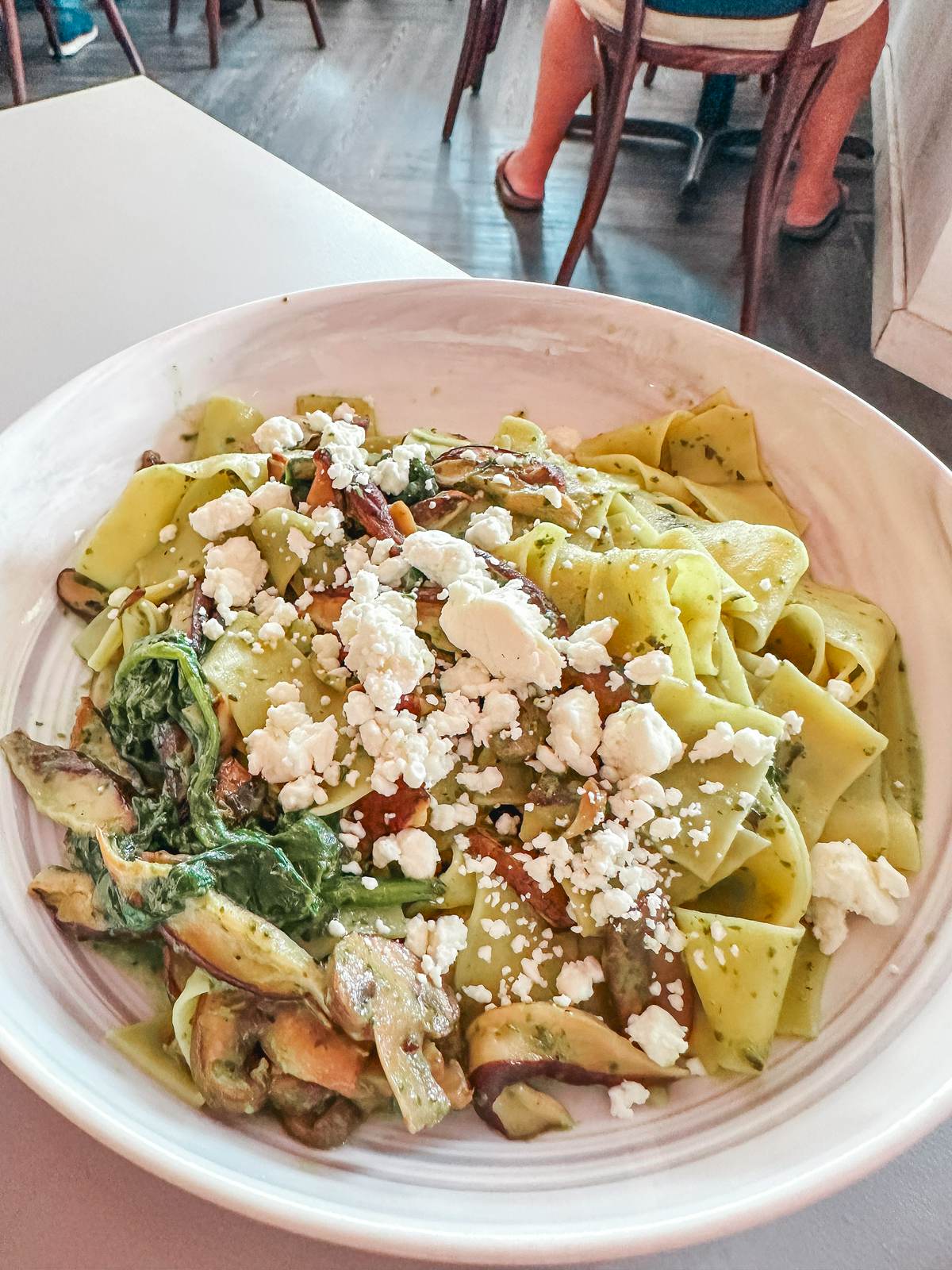 Brass Monkey
The Brass Monkey is a standout gem among the restaurants in Pass-A-Grille. Offering a casual and relaxed dining experience, the restaurant boasts a captivating second-story view of the Gulf of Mexico. It provides the perfect backdrop for enjoying breathtaking sunsets while indulging in their delicious fresh seafood!
Brass Monkey's menu is a delightful fusion of seafood delicacies and a variety of other enticing options, making it a versatile spot for food enthusiasts of all tastes. It is renowned for its colossal lump crab cakes, which are a must-try for seafood aficionados. Their dedication to freshness is evident in their wide array of fresh seafood items, from succulent scallops to mouthwatering grouper.
Whether it's a laid-back lunch enjoying their grouper reuben (my fave from here!) or a more indulgent dinner with the seafood sampler, Brass Monkey is sure to leave you with a memorable dining experience excited to return!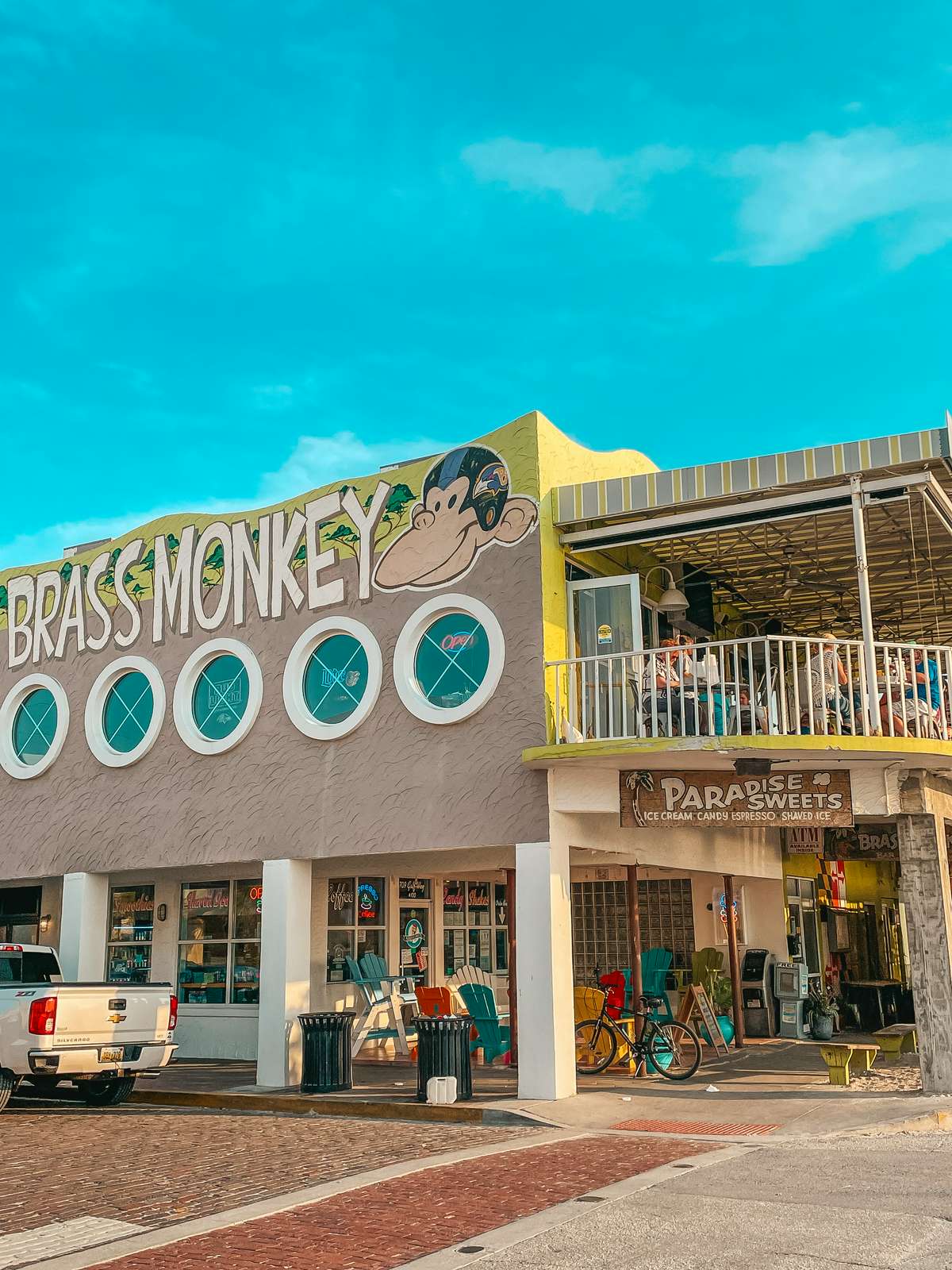 Red, White, and Booze
Formerly known as Sea Critters Cafe, Red, White, and Booze is the perfect spot if you'er seeking a fresh and amazing seafood experience near Pass-A-Grille. With their freshly caught grouper dishes stealing the spotlight, this restaurant proves to be an excellent choice for lunch or dinner.
Similar to the other restaurants in Pass-A-Grille, Red, White, and Booze's commitment to sourcing the freshest catch ensures that every bite of their grouper is flavorful and satisfying. Live music adds a fun touch to your dining experience. It's definitely a great spot to unwind and enjoy waterfront dining.
What sets this establishment apart is the unique opportunity to feed the catfish! In the mornings and evenings, the dock becomes a bustling hub for hundreds of fish, creating a fun and memorable experience for diners. Better yet, the restaurant uses this activity for a charitable cause!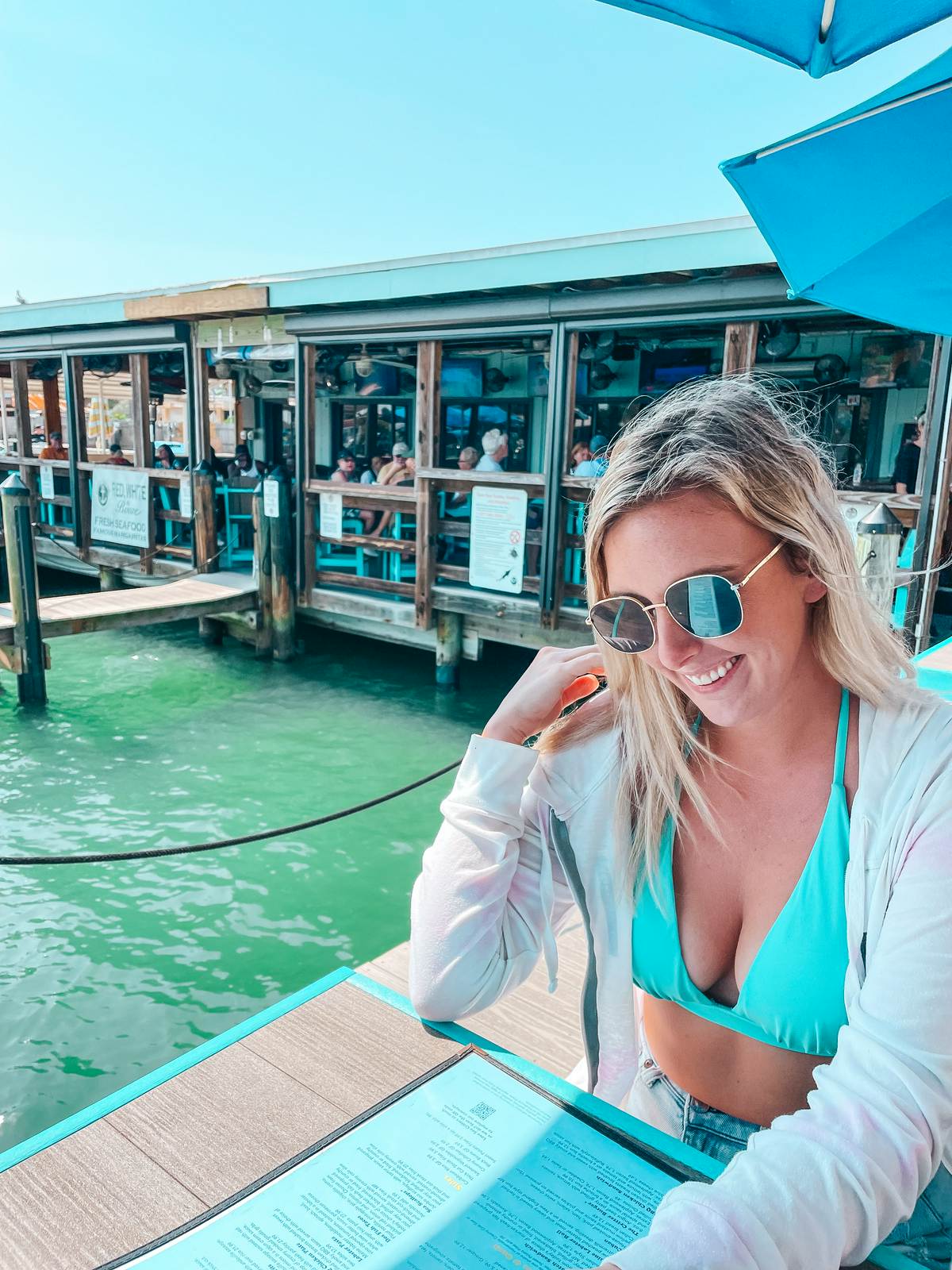 The Wharf
Situated along the waterfront with picturesque views, The Wharf is a lively and inviting Pass-A-Grille restaurant and bar, offering a blend of classic American cuisine and fresh seafood dishes. The casual and festive atmosphere creates the perfect setting for lunch or a sunset dinner.
I have only visited for a light lunch in the winter. Their French onion soup provided comfort and delight! I also was a fan of their coconut shrimp which were expertly paired with a flavorful Thai sauce.
As I mentioned, grouper is a prized local catch, and it takes center stage on The Wharf's menu as well. It's one of their most popular dishes and is calling me back to try them for dinner myself. They also run several weekly specials you should be sure to check out!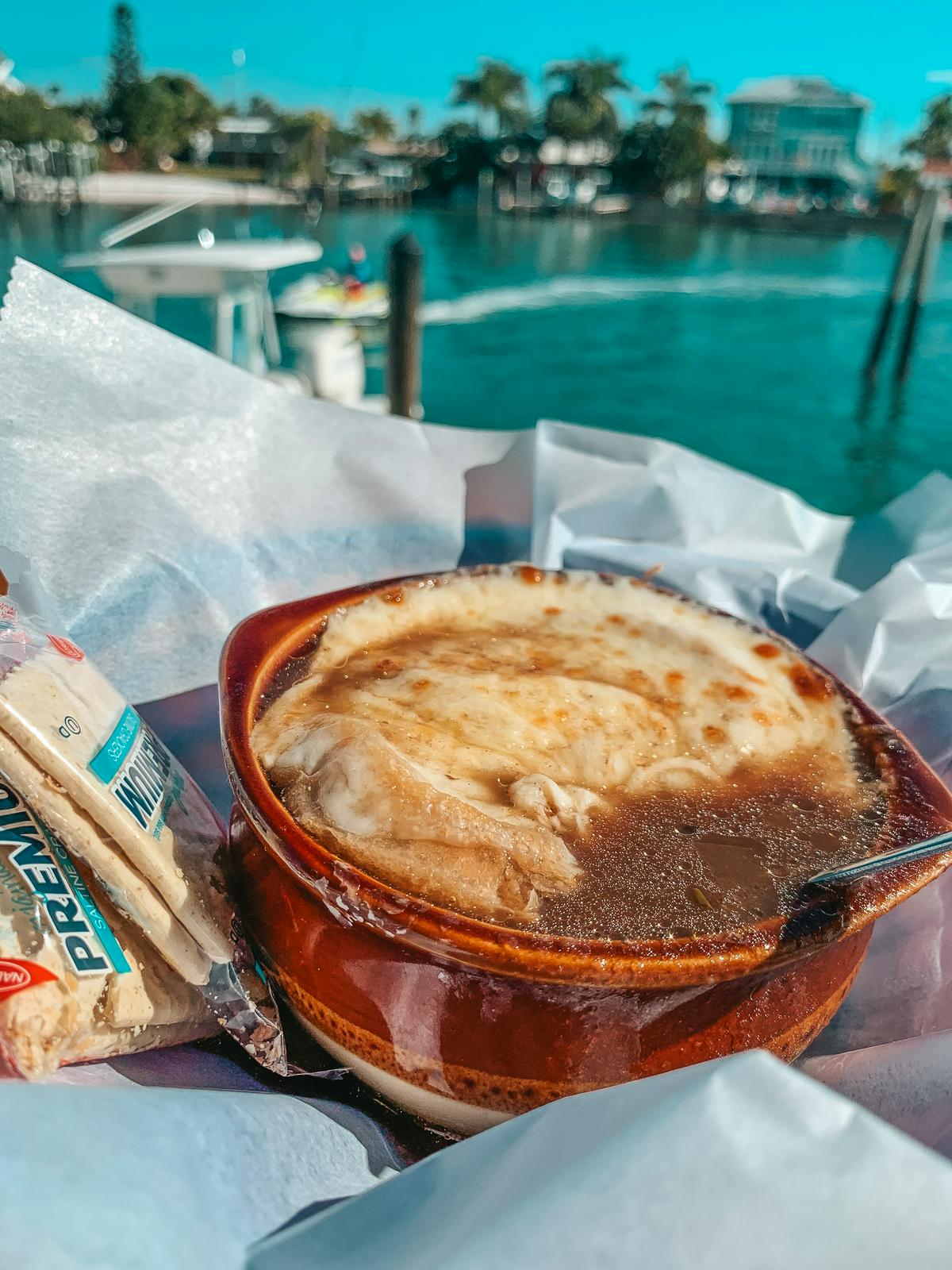 Paradise Grill
With its laid-back and welcoming atmosphere, this beachfront eatery offers a memorable dining experience with the sand between your toes and the soothing sound of ocean waves! Paradise Grille is a great spot for classic American eats. It is a simple, walk-up counter-serve restaurant with outdoor patio seating.
For breakfast, lunch, or dinner, Paradise Grille has you covered with an eclectic menu. It includes favorites like burgers and fries, fish sandwiches, tacos, and salads. If you're in the mood for something to drink, they also offer a wide selection of beer and wine.
To make your experience even better, Paradise Grille also offers live music performances from time to time!
Which Pass-A-Grille restaurant will you visit first?
I hope this blog post has inspired you to explore Pass-A-Grille's diverse dining options! Each full of fresh seafood, beachfront views, and the unmistakable charm of this idyllic seaside town. From savoring fresh grouper caught from local waters to indulging in the fusion of coastal and American flavors! Each restaurant truly has its own unique touch to the area that deserves to be experienced.