This post contains affiliate links which means that I will make a small commission if you purchase a product after clicking on any of them, at no extra cost to you.
The Windward Coast is such a beautiful part of Oahu. So much to do, see, and of course, eat! Most of these restaurants in Kailua and Kaneohe even have other locations in Honolulu and on the North Shore as well! If you're exploring the Windward Coast here are the best restaurants in Kailua and Kaneohe you won't want to miss!
If you're interested in the Oahu foodie scene, be sure to check out my foodie guide of the foods you must eat on Oahu!
Related read: Check out the best things to do in Kaneohe and Kailua!
Best restaurants in Kaneohe
1. Haleiwa Joe's
Not only is Haleiwa Joe's one of the best places to eat in Kaneohe, but it is also hands down the best restaurant experience you will have on Oahu! I mean seriously. The views are breathtaking, the food is immaculate, and the drinks set a gold standard. I visit 1-2 times every time I come to Oahu. I'm obsessed.
Get there early to ensure you have a chance to try their prime rib. It's first-come, first-serve and they almost always run out by the evening. One order can feed 2-3 people— seriously it's HUGE! The seafood chowder is also a must. And did I mention they give you homemade guava butter with your rolls?! Hawaii is known for its Mai Tais, and Haleiwa Joe's had some of the best— get the giant one to share!
They are located in the Haiku Gardens in Kaneohe (which is FREE to explore!), so you can explore and take pictures there before or after dinner. There is also another location in Haleiwa if you're staying on the North Shore!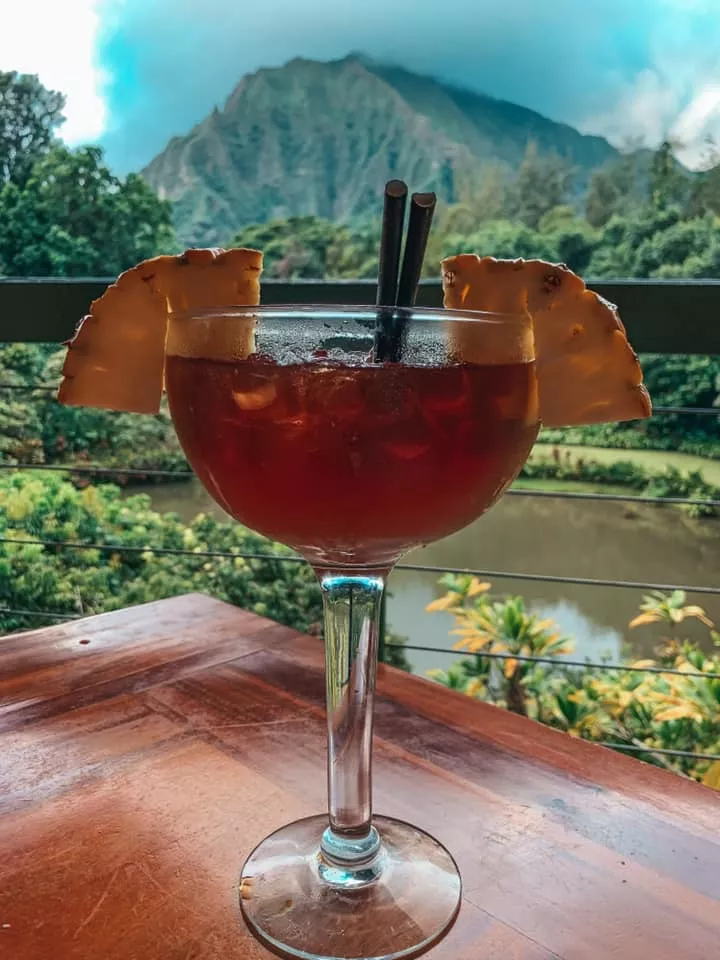 2. Fresh Catch
There's actually another location in Honolulu, but we checked out the one in Kaneohe. Fresh Catch is a counter-service seafood deli that specializes in local Hawaiian dishes like poke, furikake ahi, and salmon. Think of it as your Hawaiian Chipotle. They have a number of variations for poke and plated dishes.
If you're unsure what to get, they have a few dishes marked "local favorite." That's why I decided to go with the Ahi Katsu Spicy. It was so good and so different! I have never had breaded Ahi before, and it was very yummy! Just know that their portion sizes are VERY generous, so you may be able to just share a meal!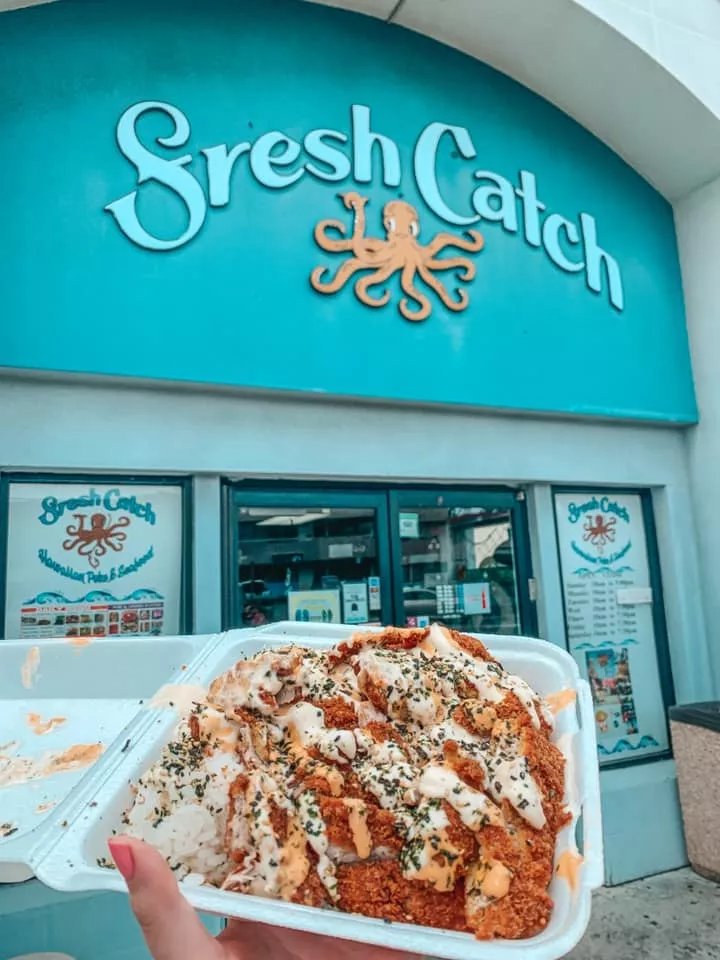 Best restaurants in Kailua
3. Buzz's Steakhouse
Buzz's Steakhouse has a chill, tiki atmosphere with delicious surf and turf options. They often have tempting specials as well, which is what we ended up going with.
The tuna steak was cooked to perfection, and the dipping sauce brought it all together. If you're a mushroom person, definitely get their sautéed ones! They also have a number of fun cocktails and locally crafted brews.
4. Taqueria El Gallo Rosa
Taqueria El Gallo Rosa had some of the best tacos I found on the island! I enjoyed their pork carnitas and Baja fish tacos, and both were bursting with flavor!
They even offer a vegan option, and their tacos are made with gluten-free homemade corn tortillas. They mainly use local products and ingredients and their salsa is made fresh daily. If you want something to quench your thirst, check out one of their cocktails which are made in-house.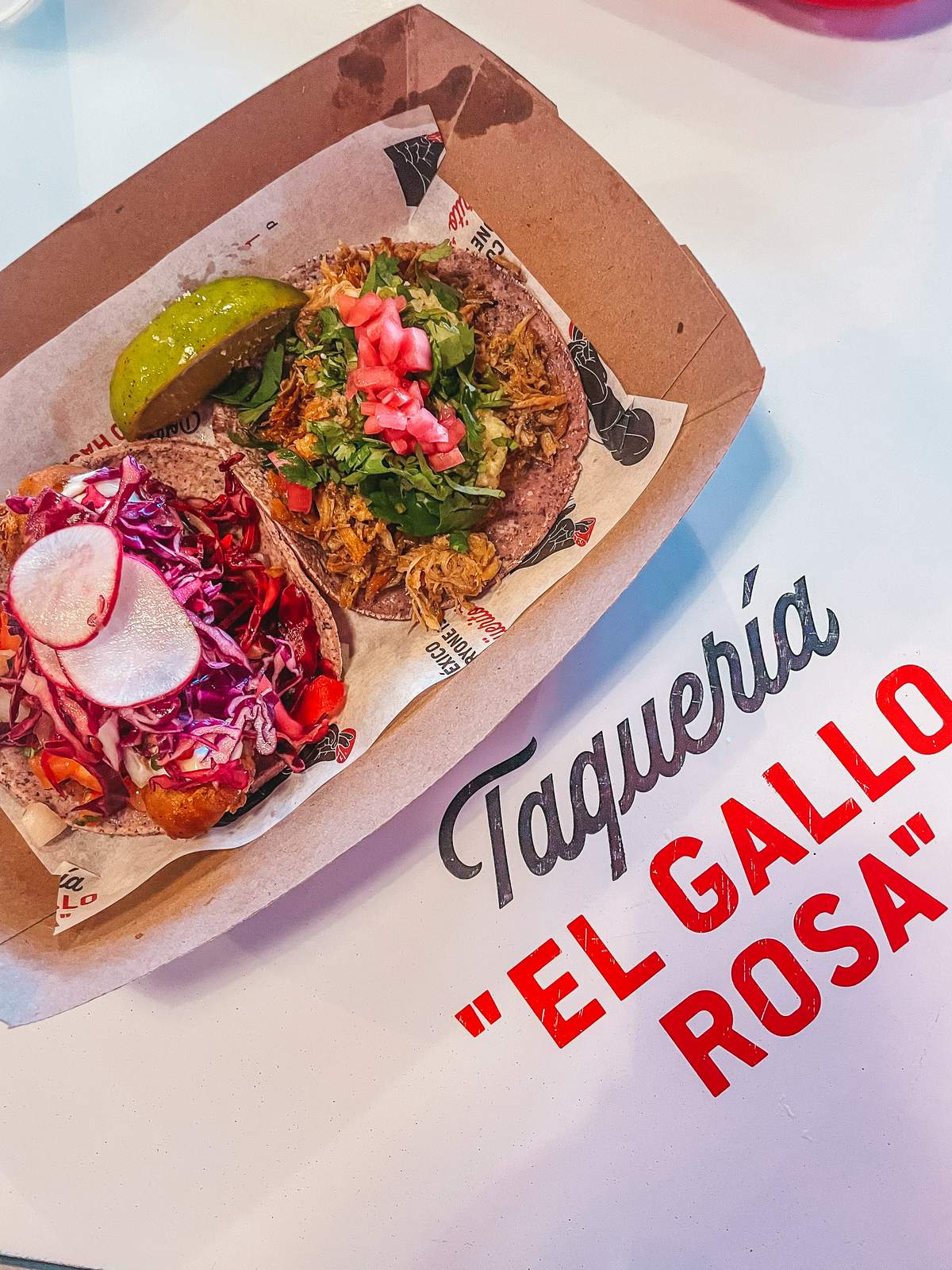 5. Kailua Town Pub and Grill
We went to Kailua Pub for some late-night bites. Their pizza and French onion soup really hit the spot while we were getting our dart game on! I love the casual atmosphere at this Kailua restaurant, and the prices are extremely reasonable. They have seafood, pizza, soups, sandwiches, and other general pub fares.
I haven't had a chance to check it out for myself yet, but if you're looking for something a little more upscale they have Gaslamp attached to it which is Kailua's own speakeasy.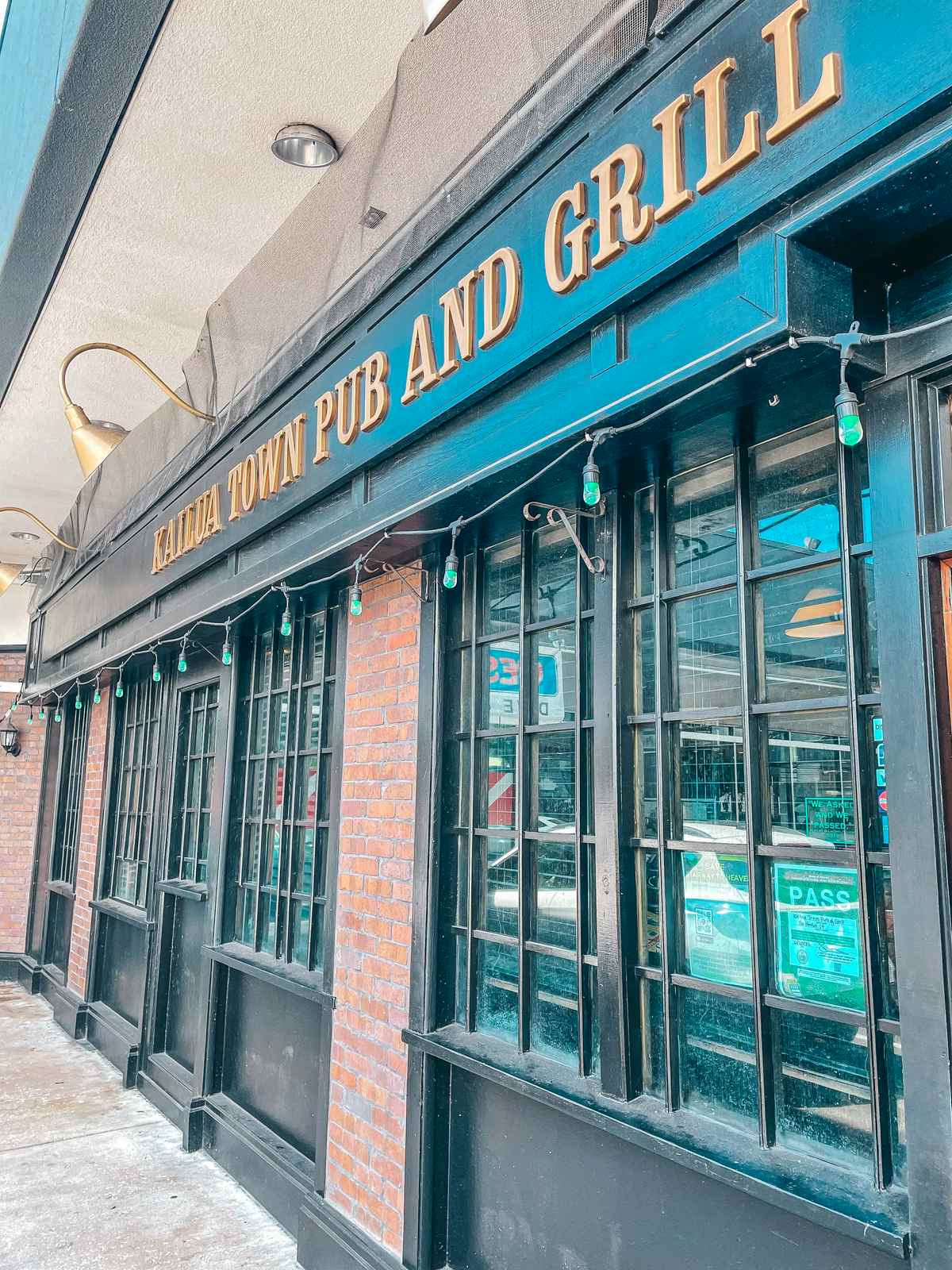 6. Boardroom
The Boardroom is one of Kailua's newest bar and tapas restaurants. They use freshly chosen, pressed, and prepared items that are locally sourced and handcrafted.
While it's on my list for one of the best places to eat in Kailua, it's an even better place to drink! The creative and delicious libations served here are enough to keep you hanging out all night long but don't leave without sampling something from their bites menu.
I wish I could've made my way through the entire drink menu! We did enjoy the melon margarita (substituting tequila for mezcal), the butterfly bramble, and the strawberry lychee pop-tail. All of which were fresh and yummy. The atmosphere and ambiance were also amazing for a date night or girls night out!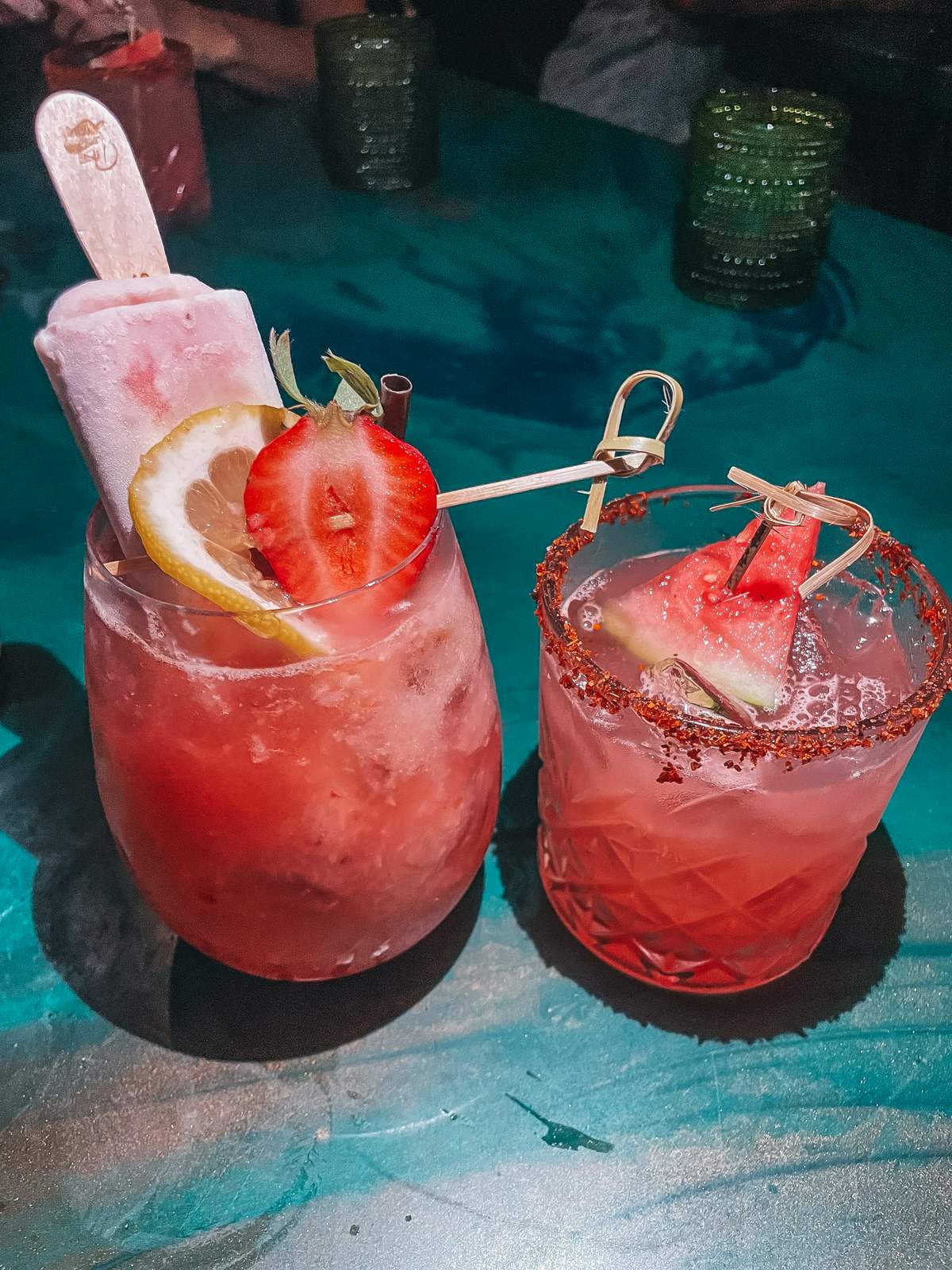 7. Easy 'Que
In the mood for BBQ? Head to Easy 'Que. Everything was so packed with flavor, including all of the delicious sides. I think we tried just about every side they offered because we just could not decide. They also offer fun cocktails and plenty of bourbon, whiskey, and rye options. They even offer bourbon flights and alcoholic slushies!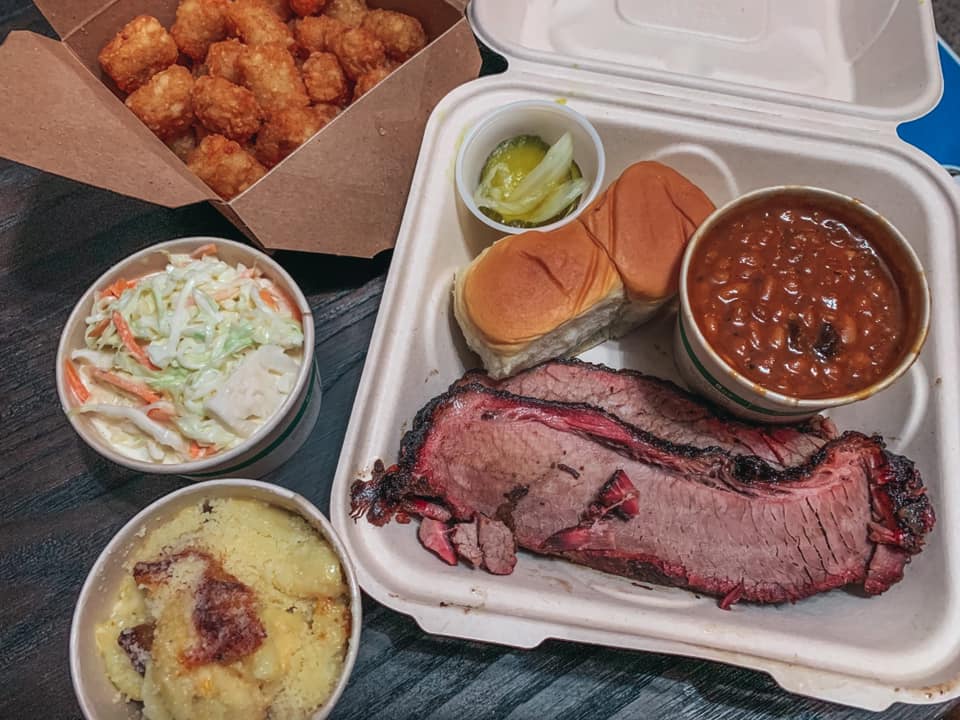 Another great BBQ spot that has a Kailua location is Kono's Northshore, which I included in the best restaurants on North Shore.
8. Cinnamon's
Two words: guava pancakes. They're pink, fluffy, and delicious. Hawaii made me fall in love with guava— it's something you don't come across too often on the mainland. But in Hawaii, they are constantly finding unique ways to use it, and they do it so well.
Did I mention they're also topped with whipped cream and some sort of magical guava sauce? The pancakes were definitely the star of the show, but Cinnamon's also has omelets, numerous variations of eggs benedict, skillets, and plenty other classics with their own twists. They also have a lunch menu, but if you wake up late and still want your breakfast fix they offer their breakfast all day (open until 2 pm)!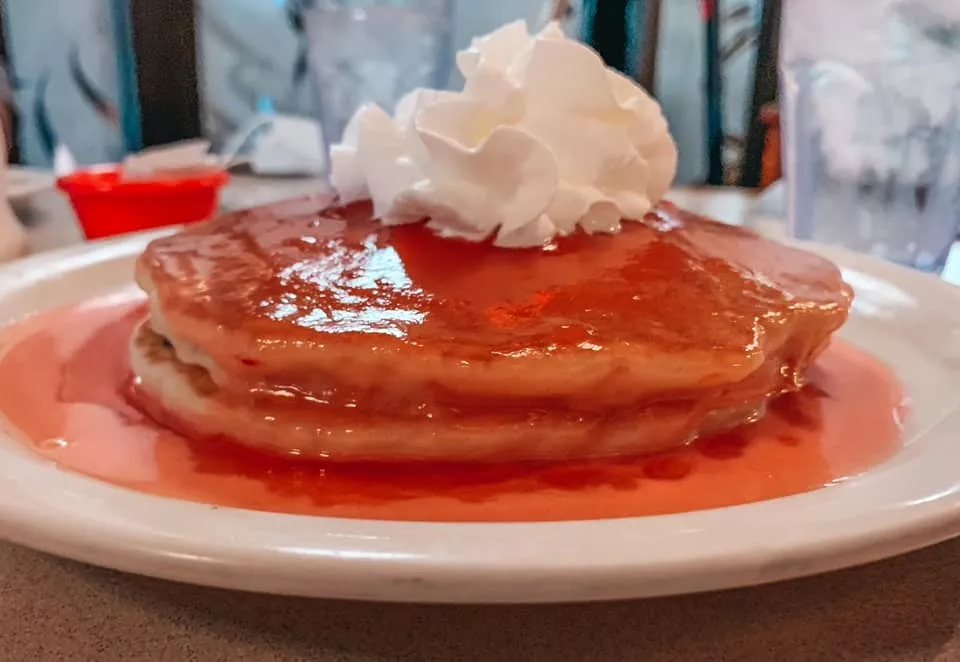 9. Over Easy
If you need another breakfast spot in the area, Easy Que has a sister location not too far away called Over Easy. I was really struggling to make a decision, but my server was beyond helpful in explaining each dish thoroughly and enthusiastically.
I wish I was a sweet breakfast person because the custard French toast sounded divine, the brunch bowl suited my needs just fine though, and was a delicious combination of flavors and textures. The presentation was beautifully done as well!
They serve breakfast all day, and lunch from 11 AM to close. They are closed Mondays and Tuesdays.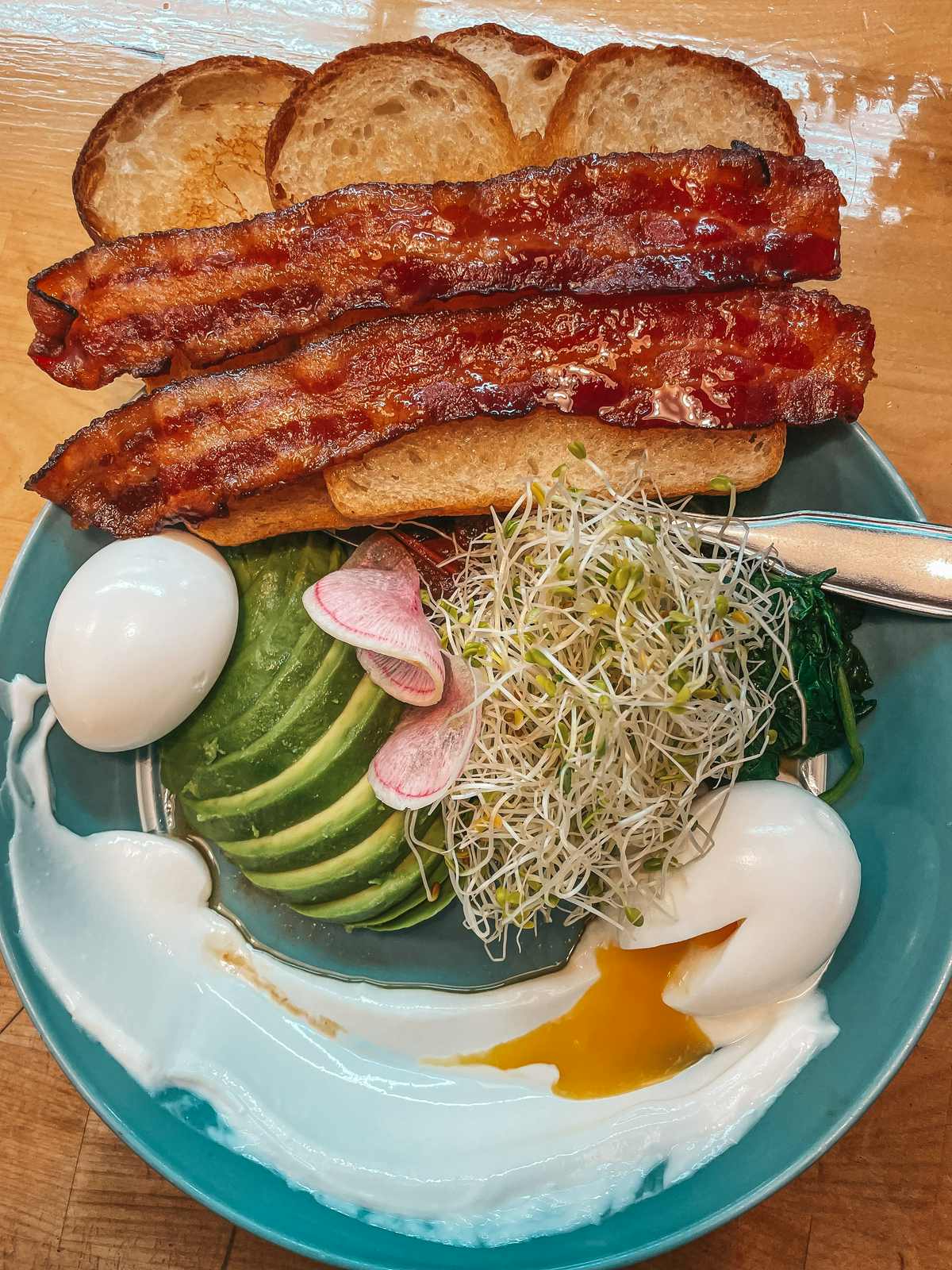 10. Kalapawai Market
Nestled in the heart of Kailua, Kalapawai Market emerges as a gem that captivates both locals and visitors with its undeniable charm and delectable offerings. With four locations, including two in Kailua itself—one nestled in Kailua Town and the other conveniently near Kailua Beach—this dining destination has etched its place among the best restaurants in Kailua.
A quintessential blend of adorability and culinary excellence, Kalapawai Market offers a range of options for breakfast, lunch, and dinner. Whether you're seeking a quick bite before hitting the waves or an enjoyable sitdown dinner, the market's culinary creations seamlessly marry convenience and flavor.
Check out my Insta for more Oahu content and insight, or my other Hawaii blog posts! And if you check out any of these spots use #guidedbydestiny on your pics to be featured on my Instagram!
If you plan to island hop during your Hawaii vacation be sure to check out my other posts like:
2 weeks of island hopping in Hawaii