This post contains affiliate links which means that I will make a small commission if you purchase a product after clicking on any of them, at no extra cost to you.
Downtown St. Pete is hands down my favorite place to go out in the Tampa Bay Area. There are just so many fun bar options, all within walking distance of each other! You have speakeasies, craft cocktail lounges, sports bars, whiskey-focused bars, wine bars— I mean seriously, you name it, downtown St. Pete has it! And don't even get me started on the awesome restaurants and breweries the area has as well.
Alright, look, it's a long list, but where you go is going to depend on what you're looking for! If you're planning a St. Pete bachelorette party check out my full guide here!
Best downtown St. Pete bars with good drinks and good food
The Avenue
The Avenue is a great hangout spot. This is a place you want to go for a cocktail and a bite. Their food menu is delicious (their cheese tots with truffle drizzle hit different) and they have KILLER daily specials!
They have specialty cocktails (strawberry kush is my fave) and even do liquor pitchers and bowls.
They have trivia night, bottomless brunches on the weekends (mimosas and bloody marys), a patio area, and over 50 TVs for your NFL and fight night viewing pleasure.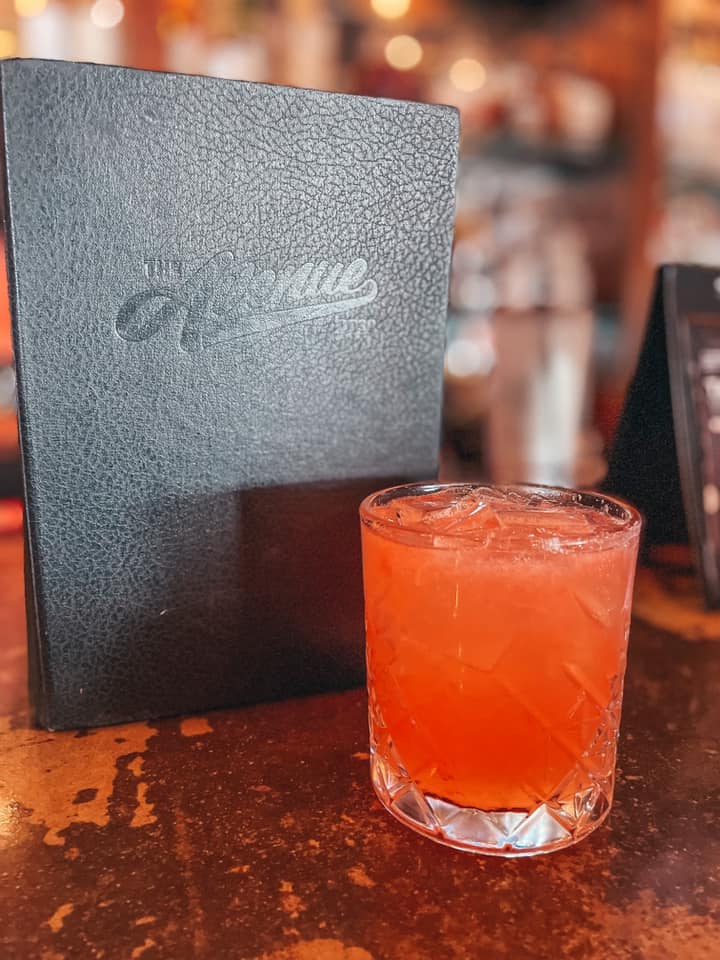 Tropez
Tropez's atmosphere is relaxed, yet sophisticated and intimate— a great date night vibe! They offer internationally-inspired shared plates that are SO unique! Items like mini Cuban fritas and French onion soup dumplings (SO GOOD) are two of my favorites from their eclectic menu. If you're looking for a fun twist on your favorite dishes, definitely make sure to check Tropez out! 
And of course, I can't neglect to mention their beautiful, fun cocktails! Their signature drink, The Tropez, was my absolute favorite. If you're going out Wednesday – Friday between 4 PM – 6 PM they offer 1/2 price drinks and snacks!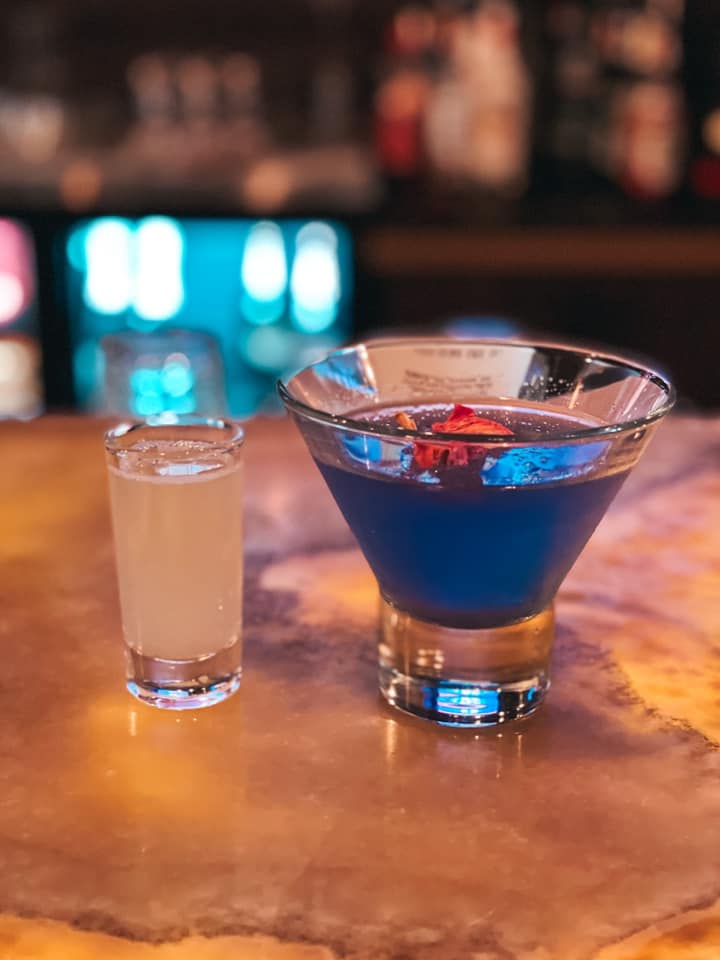 Tryst
If you're craving a GREAT martini, Tryst is going to be the move. The Tryst and Walk Off The Pier both stole my heart. They weren't too sweet, and both packed a punch (as all martinis should). To be clear, they have plenty of other drink options aside from martinis, but they were just so good I couldn't switch up!
Tryst is a gastropub and they are often coming up with new exciting drinks and menu items! If you're just looking for a nibble to keep you chugging along as you bar hop, let me recommend their tuna poke, which comes served on puffed shrimp chips! So much flavor and it was the perfect amount of food to feel content but not overstuffed for the night ahead!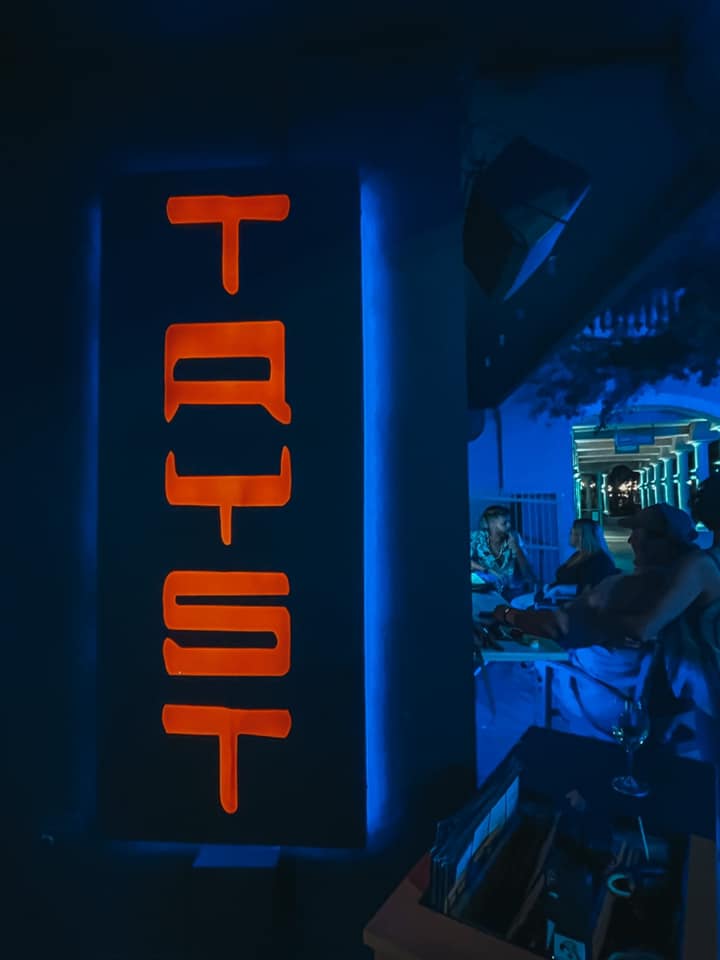 No Vacancy
Okay, I honestly had a tough time deciding which category to put No Vacancy under! Ultimately I decided on this section because I refuse to leave without getting their Under the Sea Nachos every time I visit.
They have a really fun environment though, as well as some games like giant Connect 4. No Vacancy has a way of really making you feel like you're on vacation. You are going to love their tropical-paradise-meets-old-Miami vibe! They have happy hour Monday through Friday 4-7 PM and it includes $4 drafts, wine, and bubbles and $5 wells.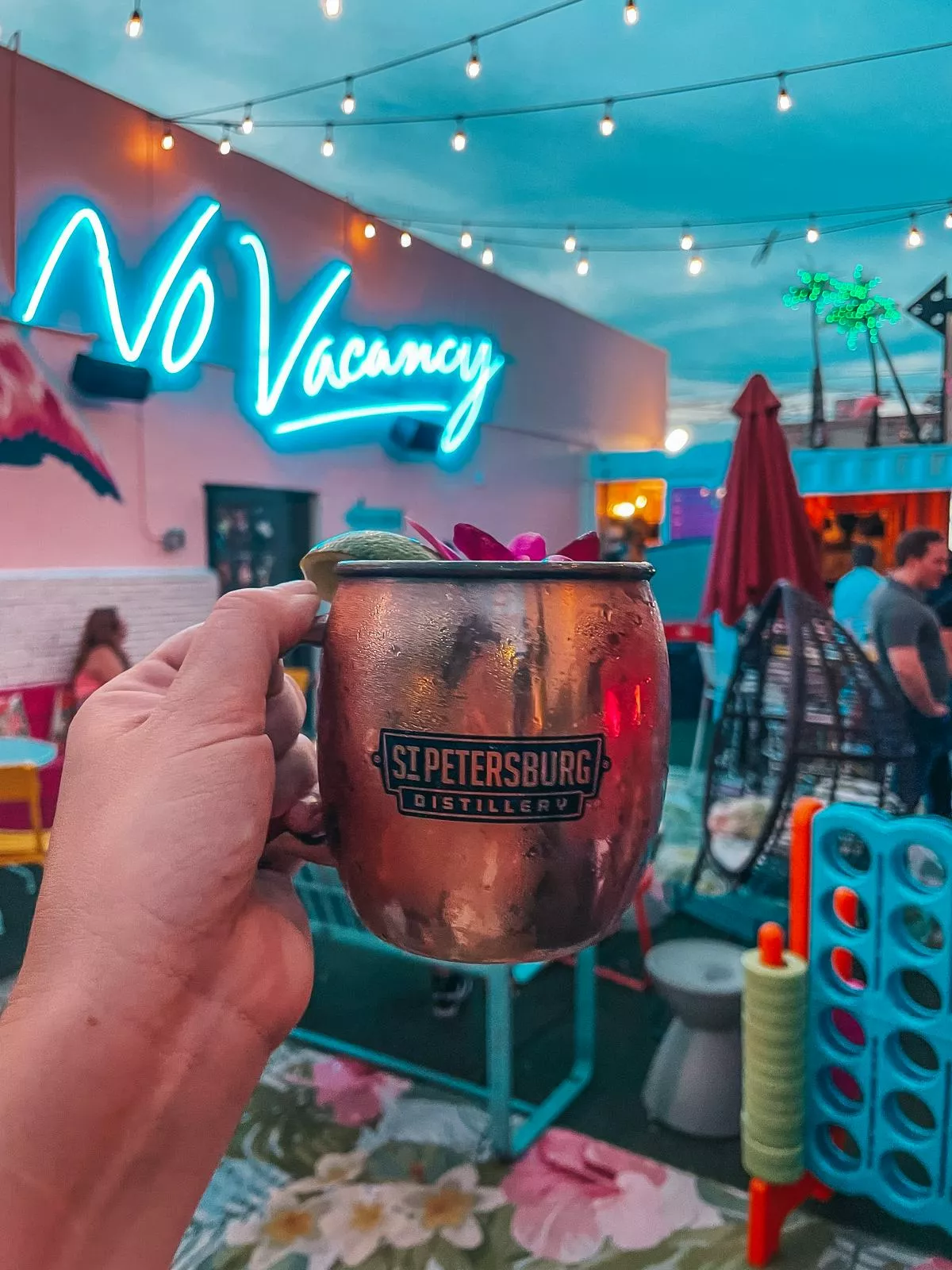 Happy hour prices are solid, but honestly, they have such fun tropical-themed drinks (and punch bowls!) it's hard not to order one! Like I said before, I physically cannot leave without ordering their Under the Sea Nachos, which are only $6 during their happy hour 😉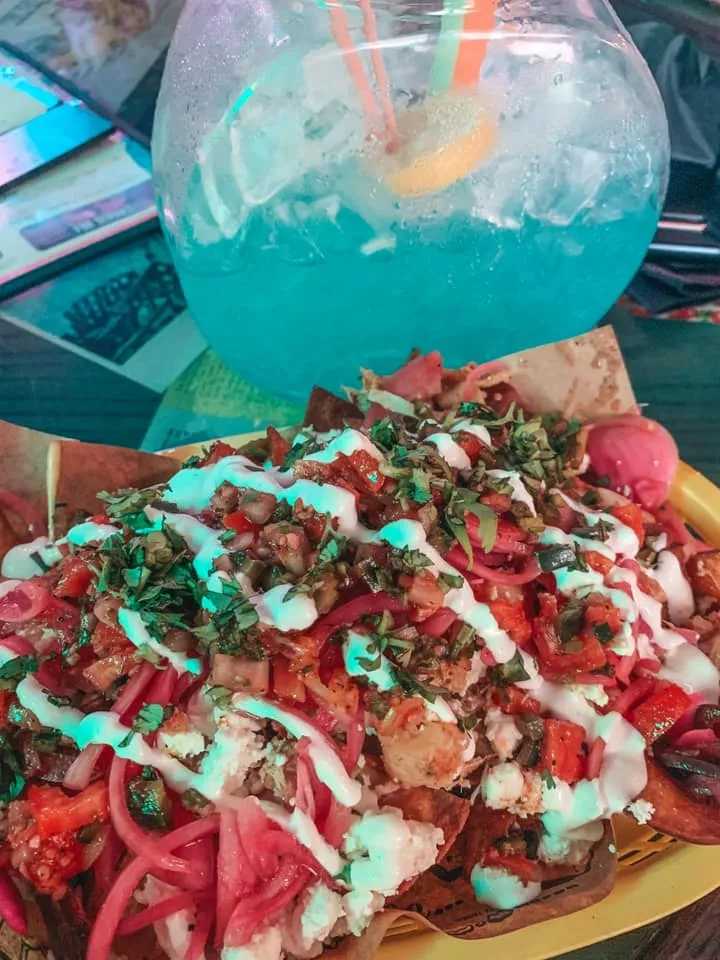 Best downtown St. Pete bars with craft cocktails
Tequila Daisy
Tequila Daisy is a meticulously curated bar with an astonishing array of over 500 spirit options and is poised to redefine the art of mixology and elevate the cocktail experience to unprecedented heights.
This St. Pete spot isn't just a bar; it's an embodiment of craft and passion, evident in every detail. From the moment you step inside, the ambiance resonates with a fusion of contemporary elegance and a nod to the area's rich history. The bar's name itself harkens back to the iconic cocktail, "Daisy," believed to be the precursor to the classic Margarita, showcasing a deep-rooted connection to tequila craftsmanship.
With a selection that spans from rare tequilas and mezcals to an impressive spectrum of spirits, connoisseurs and enthusiasts alike will find themselves immersed in a symphony of flavors.
As a mezcal lover myself, I know I will find myself frequenting this downtown St. Pete bar often! We had the nectar of the gods and melon mezcal and both were fabulous!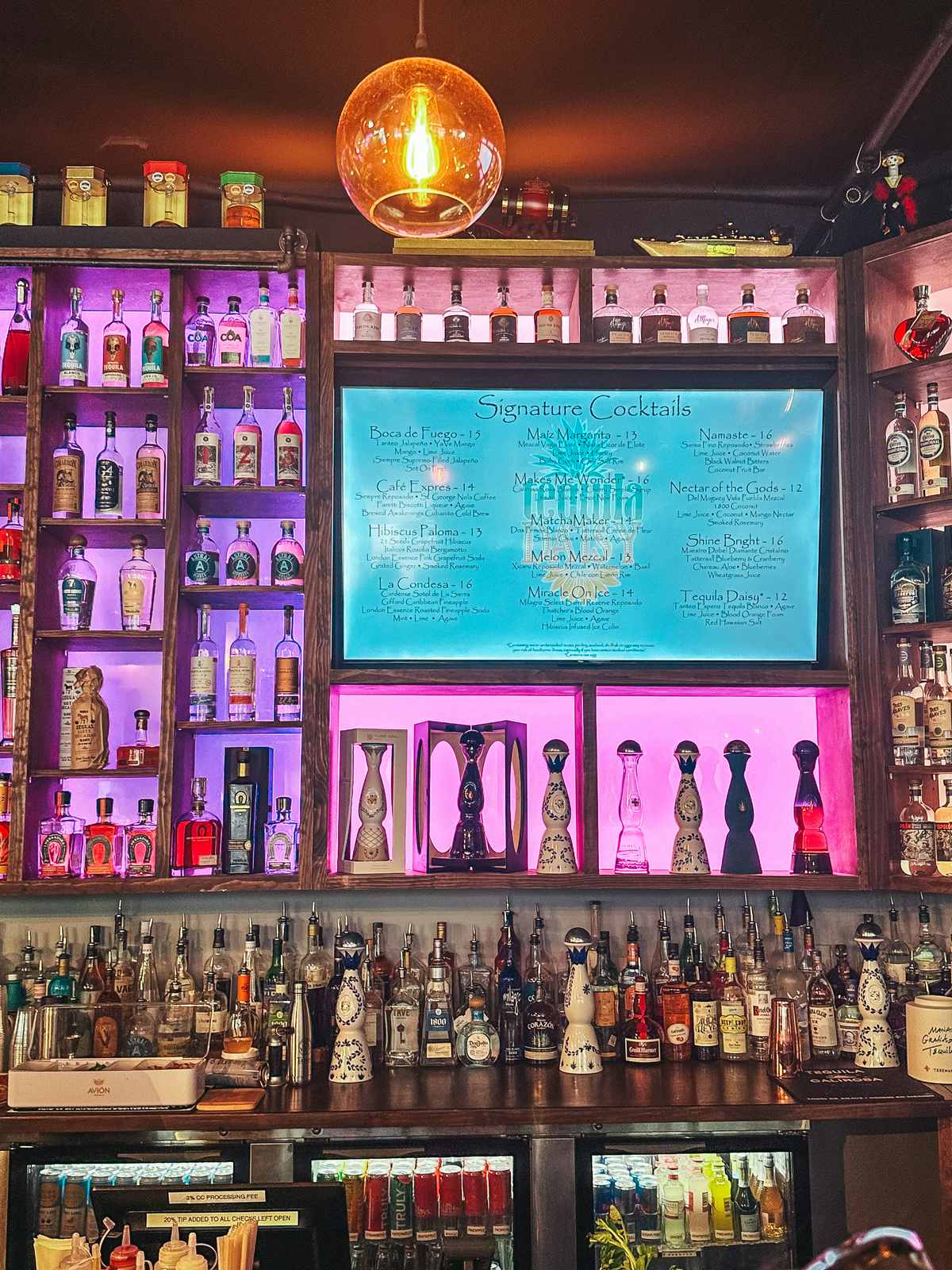 Copper Shaker
I always like to start my night with a nice craft cocktail. If you like to do the same and you're starting on First Avenue, Copper Shaker is going to be your spot.
It's a fun, relaxed atmosphere where it's an enjoyable experience even watching the bartenders craft the perfect drink for you. Last Summer and Bee Sneeze are two of my favorites, but they have a pretty solid list! And if nothing piques your fancy, you can tell the bartender your spirit of choice and flavor profile and they will whip you up your own special cocktail!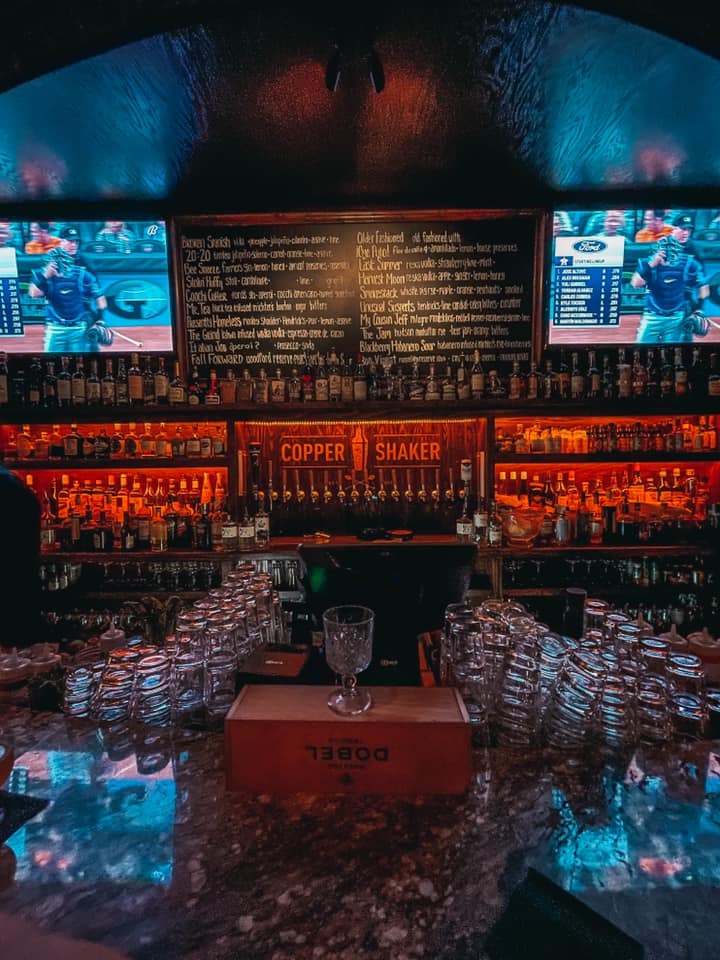 Club 201
Club 201 is located in the oldest building in St. Pete— the Detroit. It's a Victorian Steampunk-themed bar that gives off some speakeasy vibes. You can find craft cocktails and fun "Club Shooters" here. I recommend getting their chocolate-covered pretzel!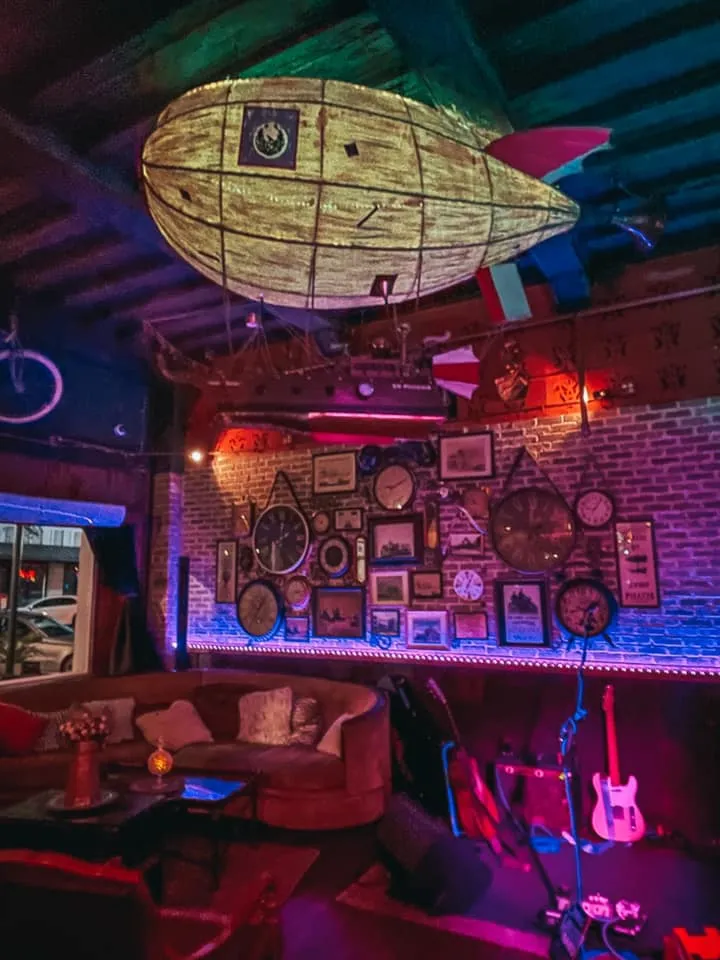 Saigon Blonde
Saigon Blonde is definitely one of a kind. It's a tiki bar inspired by the 60s era. Upon entering you'll notice tiki totems, bamboo ceilings, tropical printed furniture, and even reproductions of Vietnam War propaganda posters. The theme of Saigon Blonde was very thought out and executed well.
Aside from the amazing, unique atmosphere, I think you will be impressed by the presentation as well as the flavor of their fun specialty cocktails! They even have a couple of CBD-infused cocktails on their menu! My personal favorite used to be The Keith, but it is no longer on their menu (crossing my fingers for a comeback someday), making my new favorite their Depart at Dawn.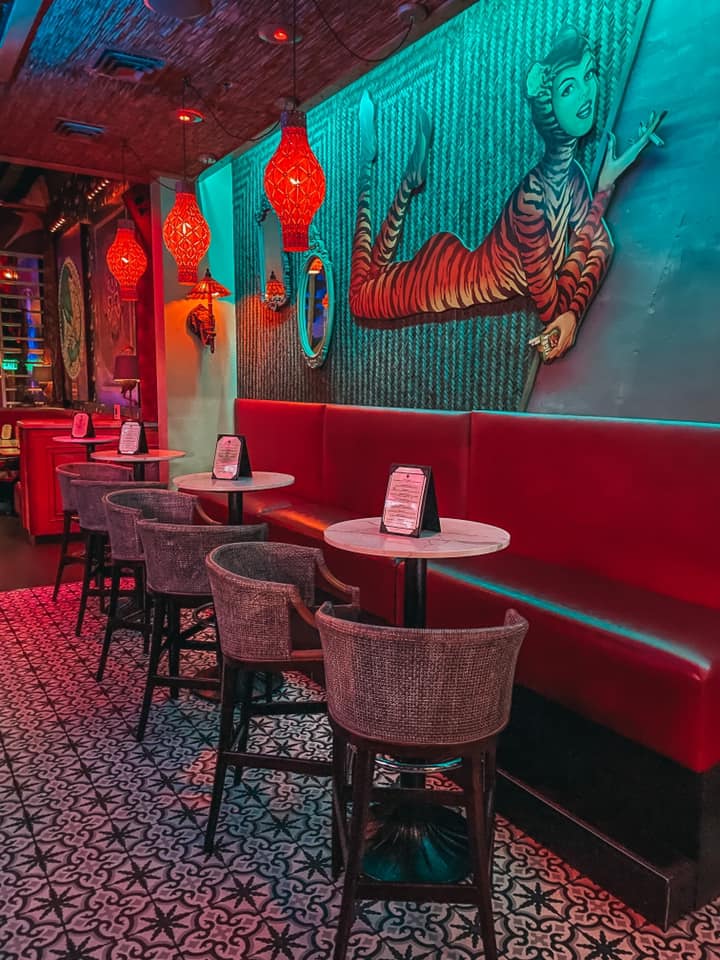 Mandarin Hide
If you're wondering where the best espresso martini in St. Pete is, look no further. You can't talk about Mandarin Hide without talking about espresso martinis, and that's a fact.
The bartenders pride themselves on craft cocktail culture though, so if you aren't a fan of espresso martinis and nothing on the menu is catching your eye, they are more than happy to build you your own custom drink!
They have one of the largest inventories of spirits (over 450) as well as one of the largest bourbon, whiskey, and scotch selections in Tampa Bay, including rare and limited spirits not found anywhere else. So I'd say you're in good hands. 
Their sister location is Mandarin Heights in Seminole Heights and it's one of the best bars in Tampa with a totally different vibe!
If you come here with a crew to celebrate your birthday you get a free bottle of champagne with a sparkler!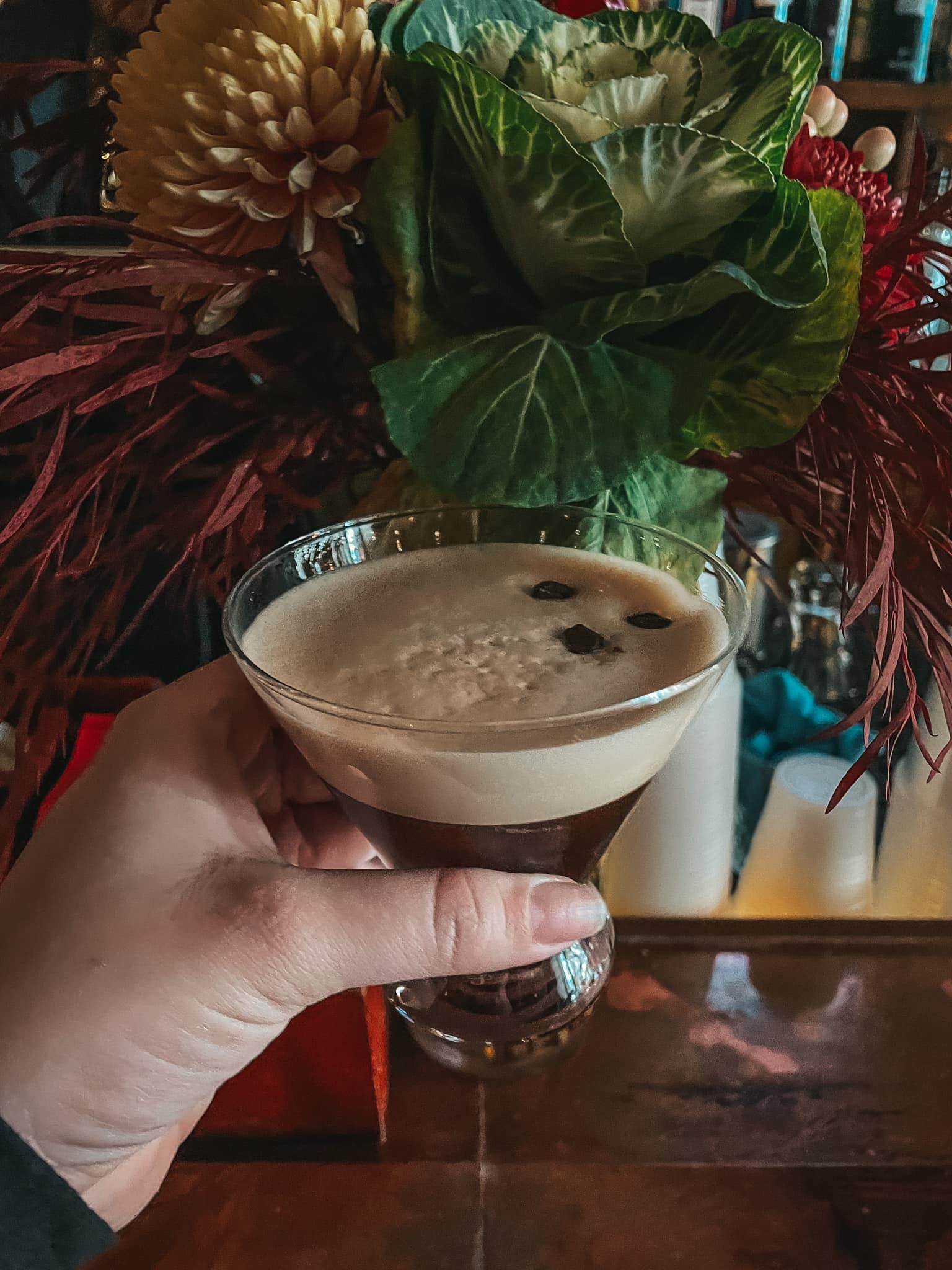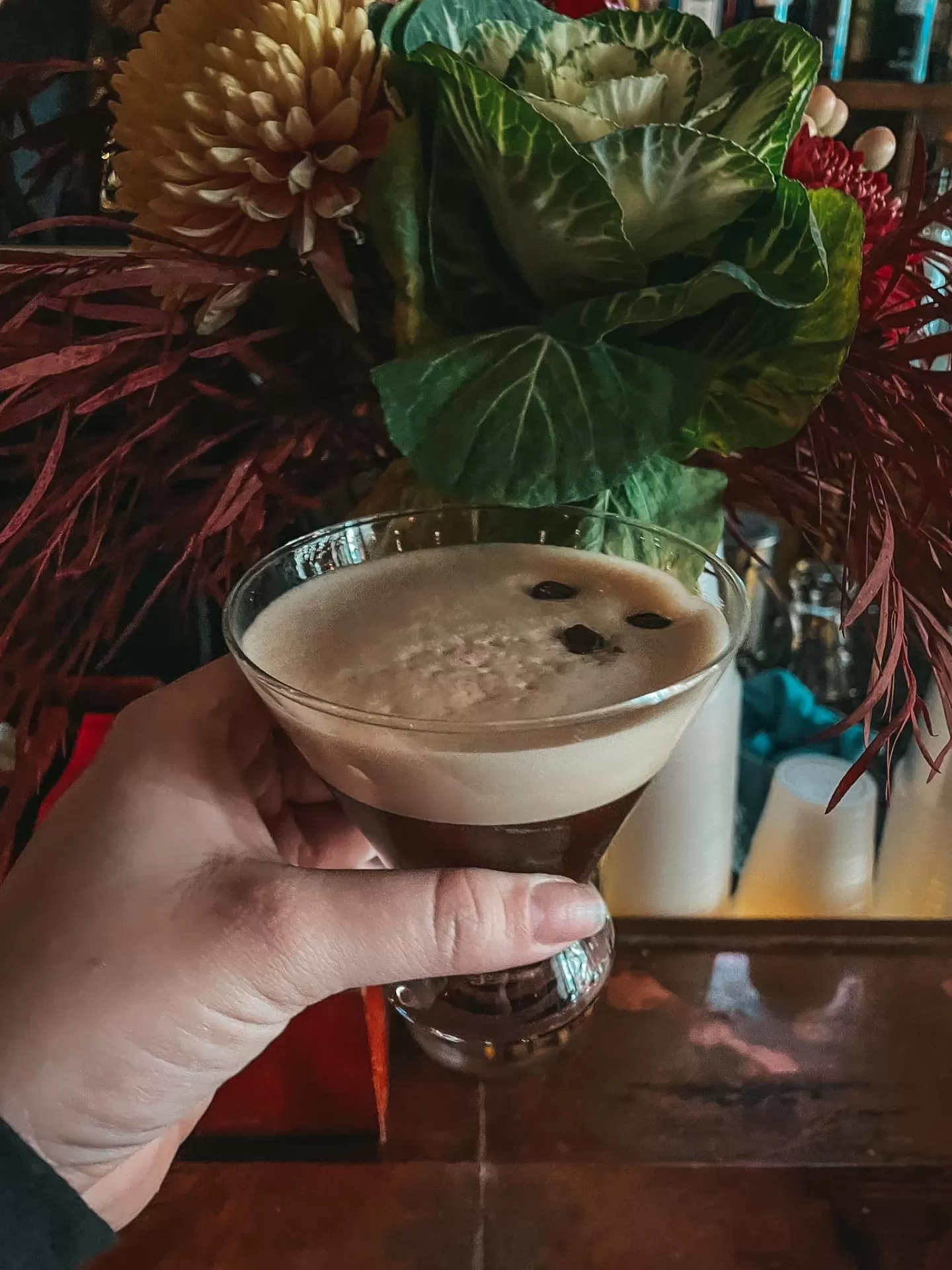 Best downtown St. Pete bars for a unique experience
The Oyster Bar
If you've been following me long enough, you know there are a couple of things that I mention pretty frequently, and that's speakeasies and oyster shooters.
The Oyster Bar has not one, not two, but FIVE different variations of an oyster shooter. AND they were $5!! Plus, they're only $1 during their daily happy hour from 3-6 PM, so you can't beat that!
My personal favorite is The Hangover, but go with whatever one suits your fancy. I'll be honest, The Oyster Bar is more of a restaurant, but they do offer nice cocktails too. At the very least stop in and have an oyster shooter for me 😉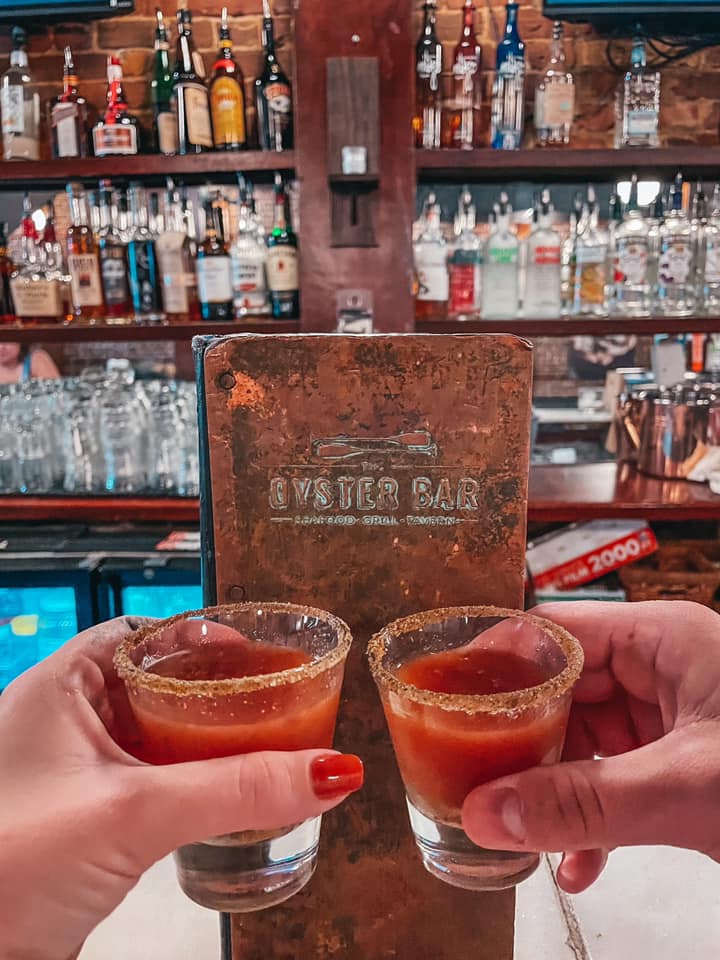 Pour Judgement
This is Tampa Bay's first craft shot bar. Making a play on their address, they have 269 shots to choose from! They have a huge book for you to look through, so take your time picking! Or let me save you some time and tell ya my favorite is the Nerds Rope (and I've had quite a few to compare it to). But they do have exciting options like the smores where they torch actual marshmallows on top of the shot!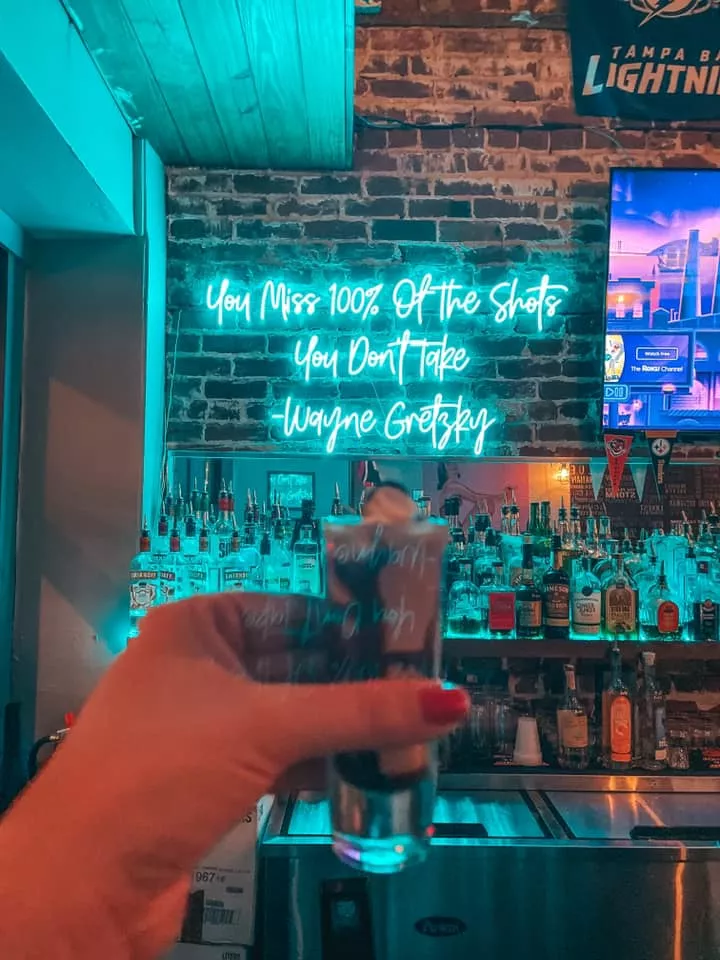 The Dog Bar
I think the name says it all. Drinks and dogs, can you ask for anything more? No, I'm genuinely asking. This spot is a total serotonin boost.
If you're concerned you have to be a dog owner to go to this bar, let me assure you you don't. Is it obvious when you walk in there just to call random dogs in an attempt to get them to play with you? Sure. But who cares? You just made 37 new dog friends! Also, check out the "rufferies" who keep the pups in line.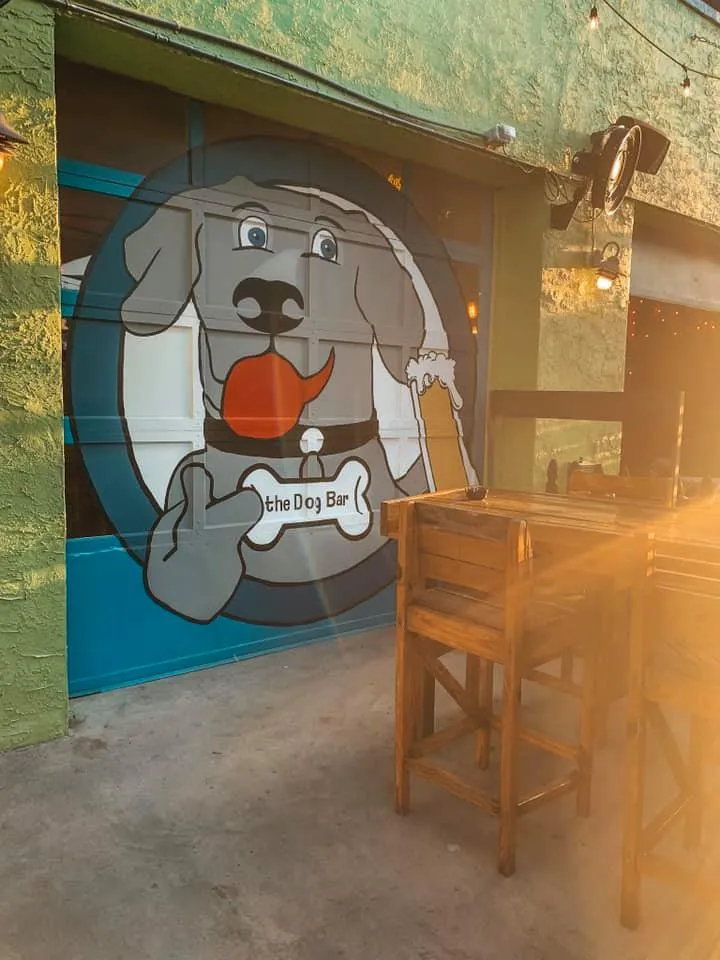 Floridian Social Club
This place just recently reopened, and WOW. The work and effort put into the renovations really shows, and it is truly a sight to see. You get that old-timey theatre vibe with a modern twist.
The Floridian Social Club has jazz, cover bands, and even aerial performances! The bartenders are amazing and offer a great selection of house craft cocktails that pay homage to the history of St. Petersburg and the building.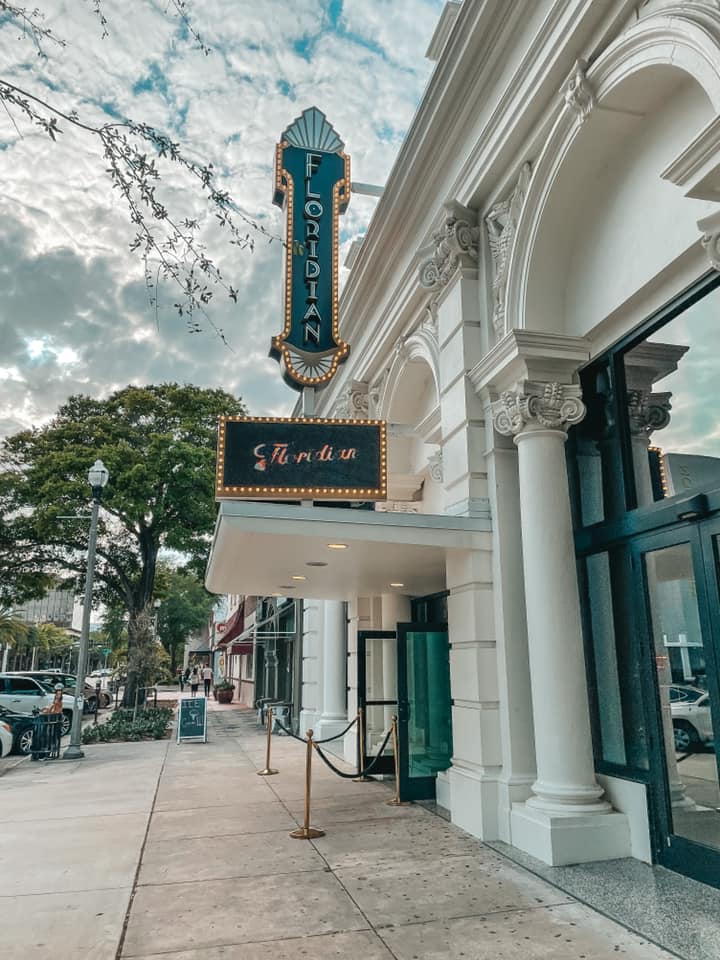 The Saint
Speakeasies are pretty much my favorite type of bar, and The Saint owners went ALL OUT on this speakeasy. I mean EVERYTHING is on brand— a confessional to enter, the menu, the artwork, the lighting, the glassware, the uniforms. I could go on and on. This is by far one of my favorite speakeasies in the Tampa Bay area.
Each week, a new confession is posted that must be confessed prior to entering. Once you enter you will appreciate every detail that creates this sinners and saints aesthetic.
I usually choose drinks from the Seven Deadly Sins menu and have tried Lust, Gluttony, and Sloth— all were fabulous!
Note: They don't take reservations, and it is a smaller venue, so if you go on the weekend there may be a long wait. I have always gone during the week and never had to wait, so I would definitely recommend checking them out then. Tuesday through Friday from 5-7 PM they have a holy happy hour with some specials if prices are too steep for you otherwise!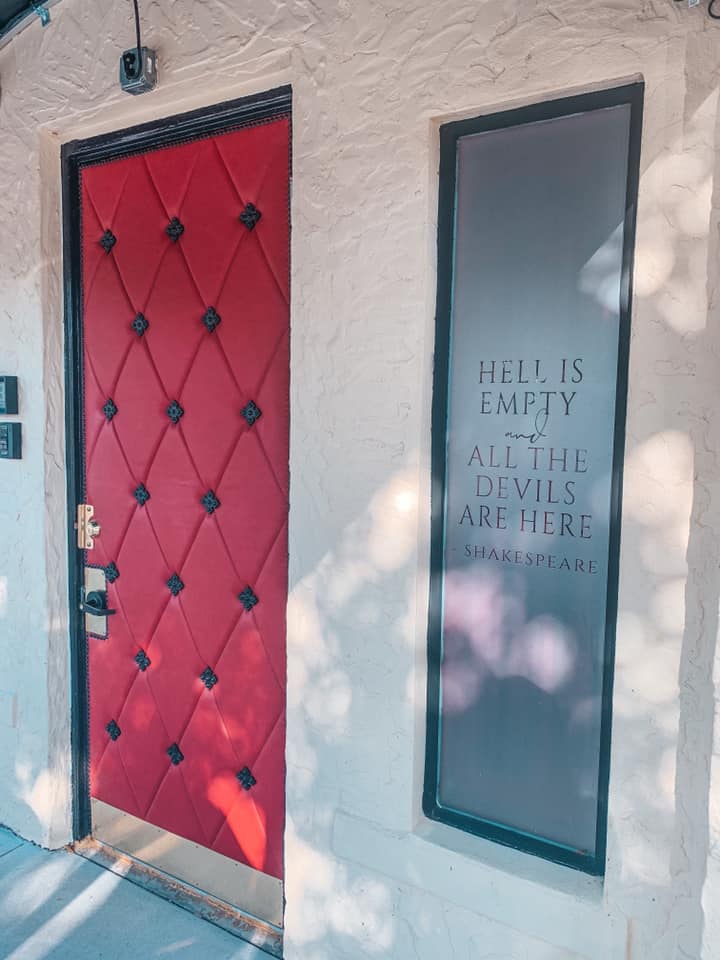 Dirty Laundry
This is officially the newest speakeasy in Tampa Bay— and it's a good one! Dirty Laundry appears to be a trendy laundromat serving up pastries and coffee. However, by night I suggest you pick up their payphone and you will be informed how to enter.
Upon entering you will be transported to a Havana-inspired cocktail lounge. The owners really paid attention to detail here. There are fun neon signs, 8 fun Cuban-themed cocktails, and even live music or a DJ depending on the night.
They even have a large spacious outdoor patio area along with their indoor lounge.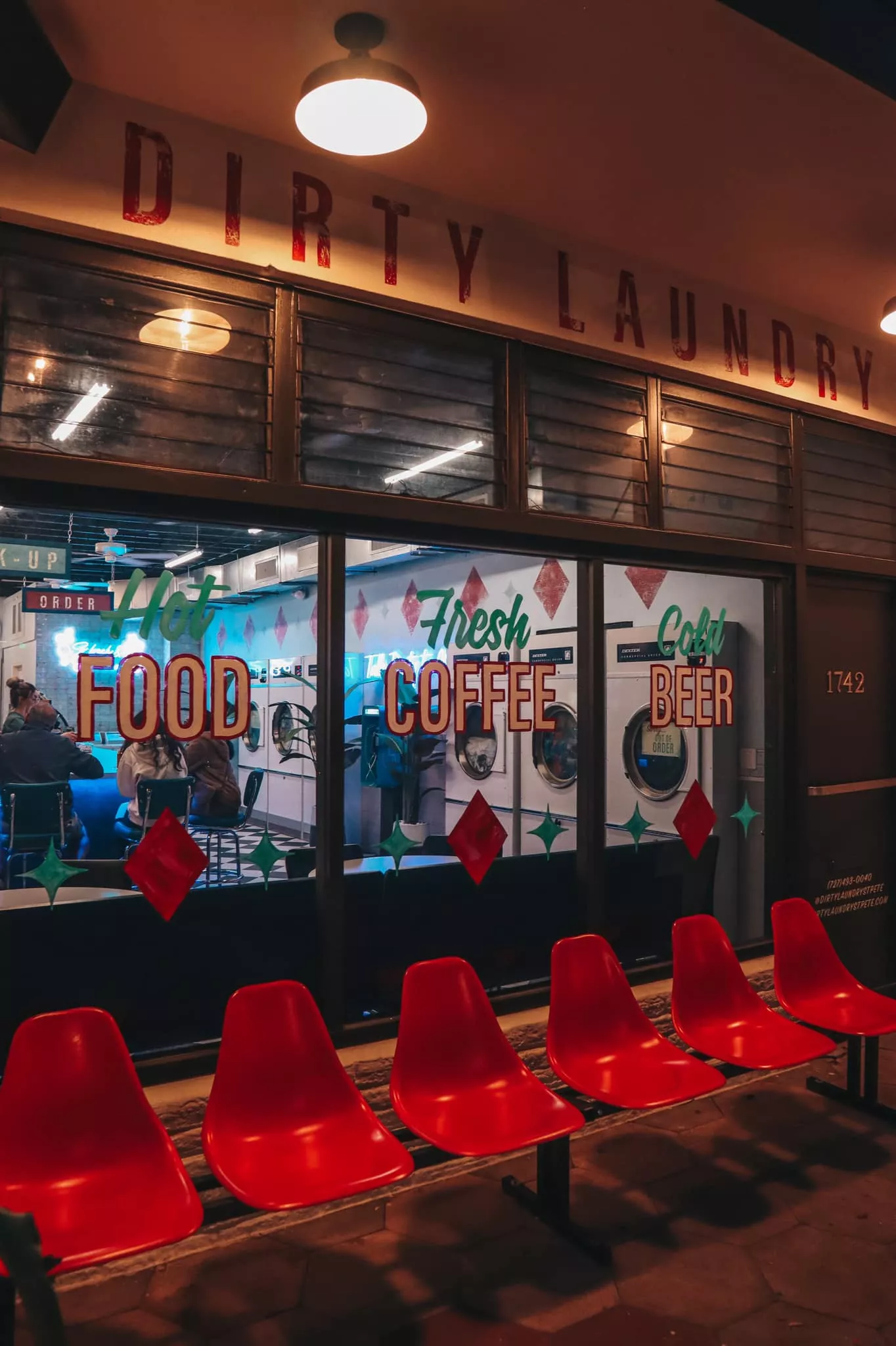 One Night Stand
One Night Stand used to be a staple in my downtown St. Pete itinerary. I mean, you just get to a certain point in the night where riding a mechanical bull is just an absolute necessity.
This is St. Pete's only country bar! So you can expect to find country music, Mustache rides (that's the name of their bull), and some bar games!
The Canopy
The Canopy is Downtown St. Pete's very own rooftop bar. Located on Beach Drive you can expect waterfront views, a stunning lounge area with private cabanas, fire pits, and some of the best frose I've ever had! Seriously, it's my fave.
If you find yourself out on a Wednesday it's ladies' night and you get your frose half off 😉 This place is vibey, and it always puts me in a good mood looking at this beautiful city from a different view.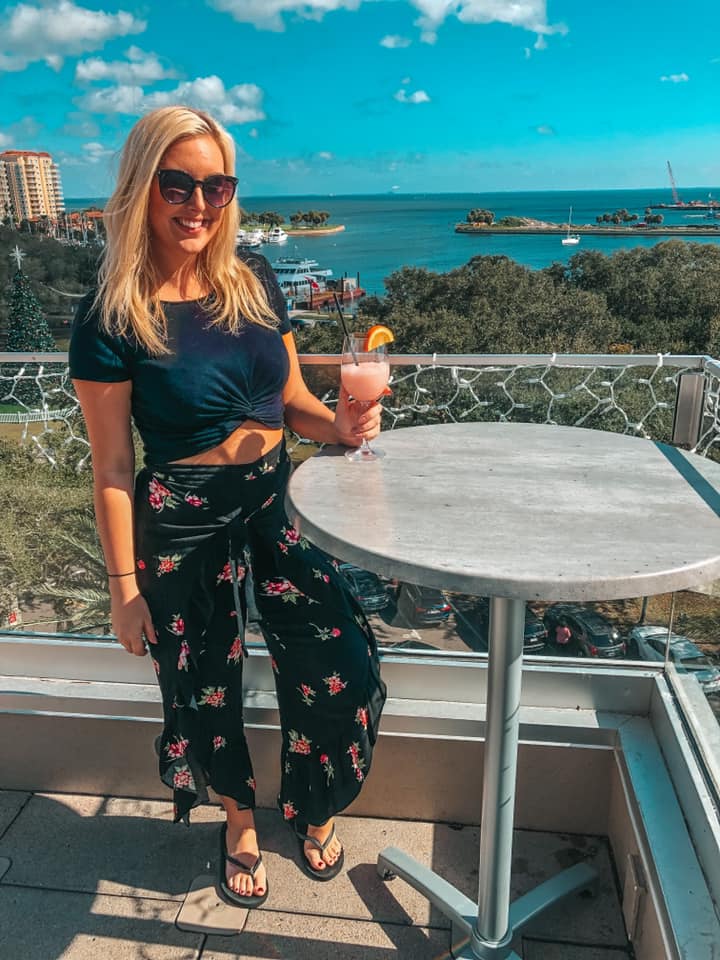 Best downtown St. Pete bars with games and fun
Park and Rec
Park and Rec is great because you have fun drinks, awesome music, and games! Y'all know I love me a bar with games. 
Their motto is "youth has no age," and you definitely feel that way here. You have one indoor section that has arcade-type games, like Guitar Hero and Dance Dance Revolution, as well as an outdoor section that has corn hole, pool, Jenga, Connect Four, foosball, and giant pong! The game selection here is pretty on point. They definitely have something for everyone.
Most of these areas have their own bars too, which is nice. You usually don't have to wait too long for a drink. It gets pretty busy on the weekends since they have solid DJs (so this is a great bar for dancing too). Luckily, they have an extra bar open outside to help with the increase in demand.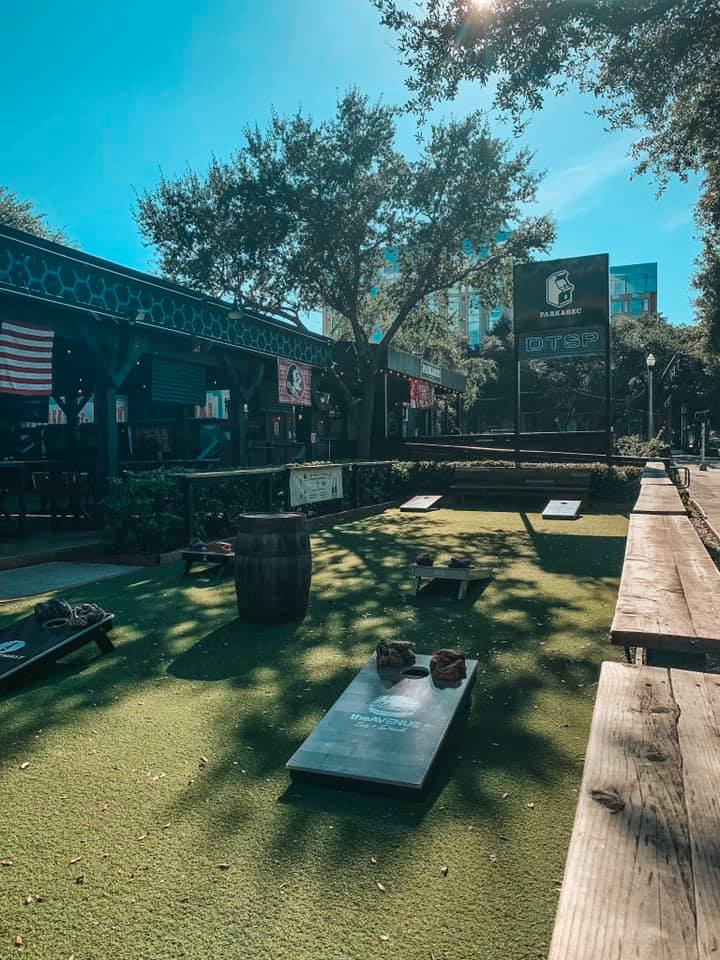 Ferg's
Ferg's encompasses nearly two city blocks! There are 11 separate areas, a "backyard" that can host 3,000 for concerts and other events (Rays Home Opener being one of my personal favorites), and 90+ TVs for you to watch any sporting event you fancy!
They have live music, a dog park, games including pool and darts, and even axe throwing!
This is definitely my favorite place to pregame any Rays game— they even have easy access to the Trop via the tunnel under 1st Avenue South that leads directly to the stadium.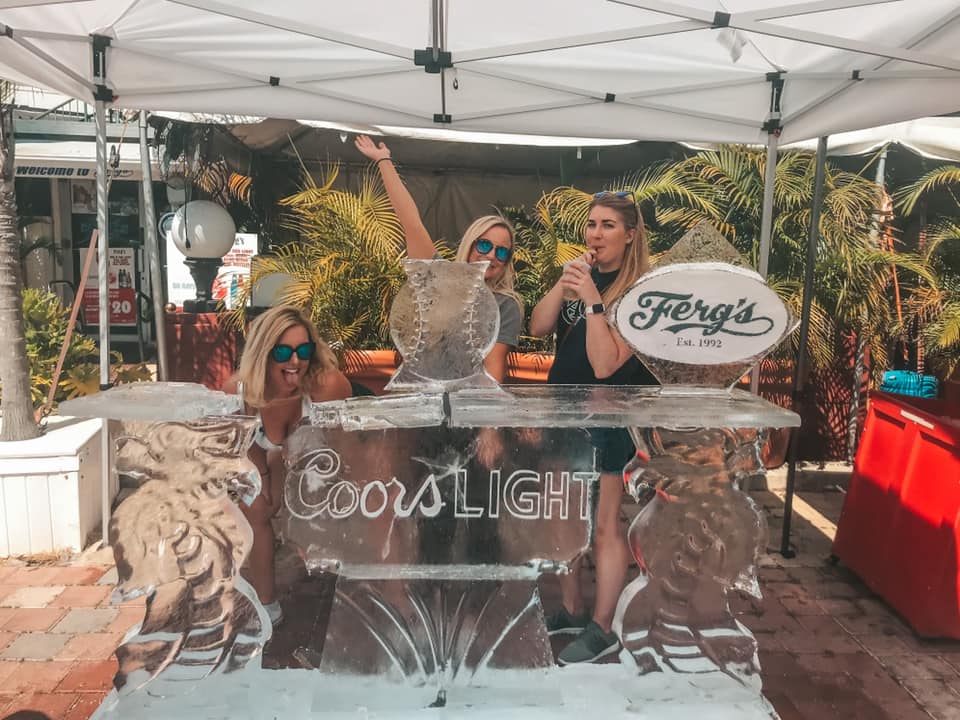 Best downtown St. Pete bars for dancing
Good Night John Boy
Downtown St. Pete's nightlife scene just got a vibrant dose of nostalgia with the opening of Good Night John Boy. Stepping through its doors is like stepping into a time machine that whisks you back to the dazzling days of the 70s, where disco balls, bell bottoms, and funk-filled dance floors were the order of the evening.
This newly unveiled 70s-themed nightclub promises a nightlife experience unlike any other. The ambiance is a symphony of colors, patterns, and funky décor that immerses you in a retro haven. As you groove to the beat of the music, you'll find yourself surrounded by an atmosphere that pays homage to an iconic era while infusing it with a contemporary twist.
Whether you're a die-hard fan of the 70s or simply looking for a one-of-a-kind night out in downtown St. Pete, this new hotspot invites you to embrace the groove, relive the spirit of the 70s, and create unforgettable memories under the disco ball!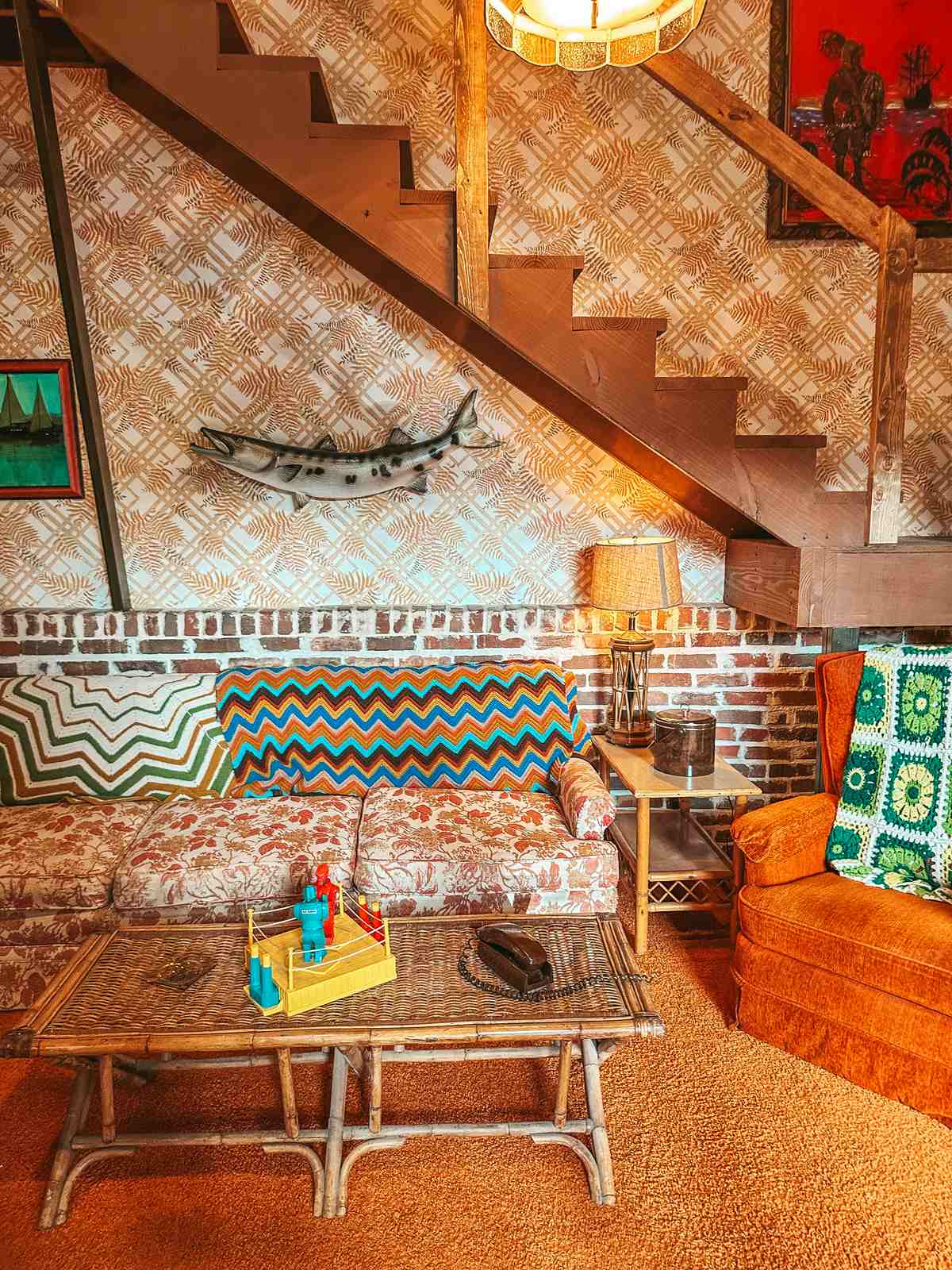 Crafty Squirrel
Crafty Squirrel isn't just a great place to watch the game, it's also a really fun place to get down on the dance floor! They have DJs and bottle service options for the weekends and daily specials during the week. This is one of my downtown St. Pete bar staples for a fun night on the town!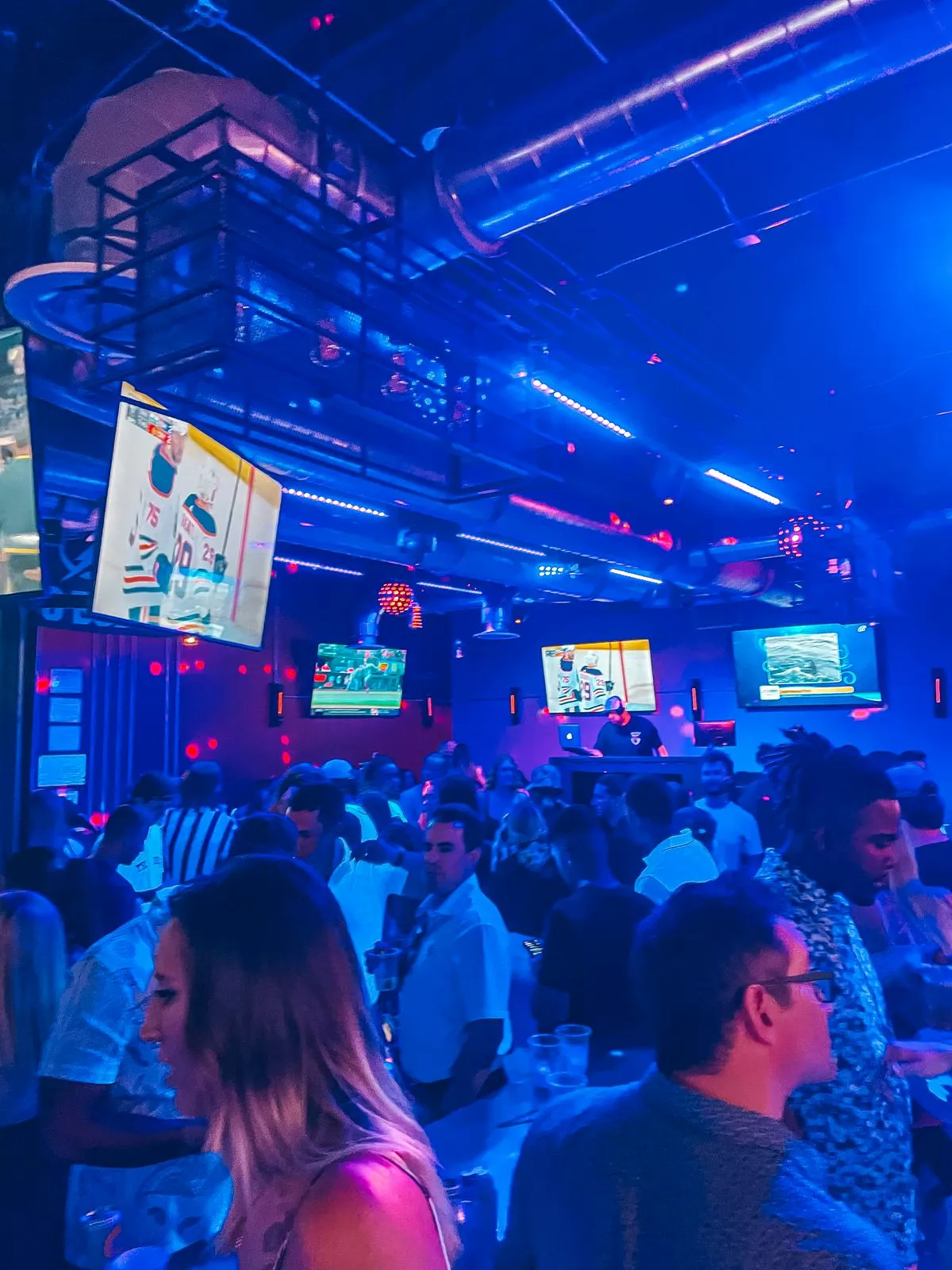 The Estate
This is an upscale dance club that has VIP booths available if you're trying to throw down. If I'm missing the festival scene, I head here. They're always playing some bomb EDM mixes and have their light shows going. Another solid option if you're trying to dance the night away!
If you see me out on the dance floor here…no you didn't. 😉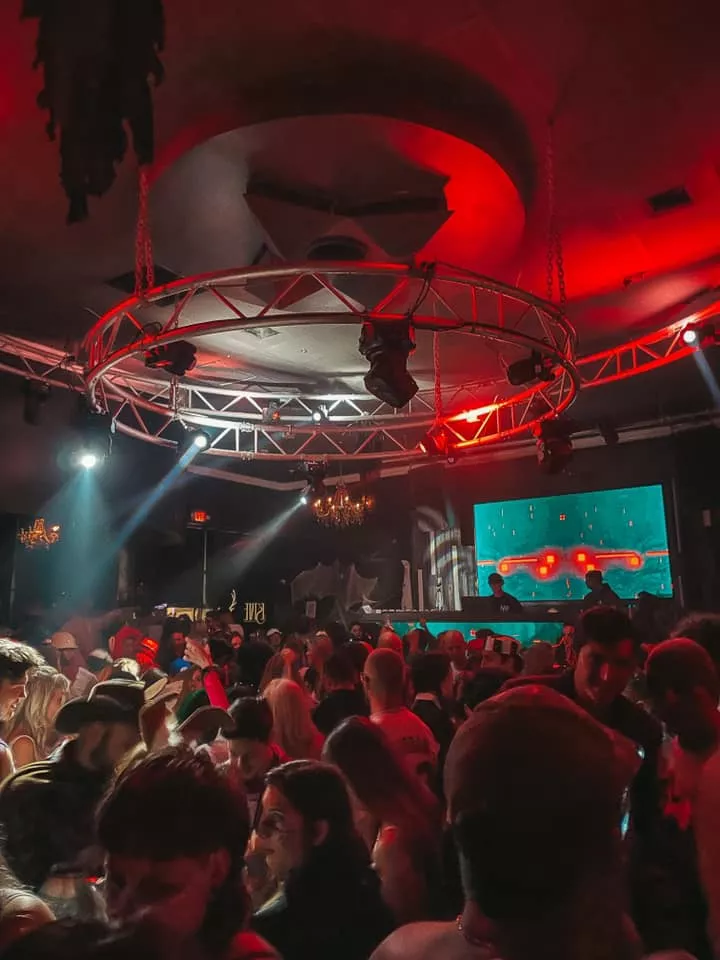 Whatever night you're trying to create, there is enough downtown St. Pete nightlife to go around. I hope this list helped you to plan out your future bar-hopping endeavors in downtown St. Pete!
For more St. Pete fun check out my Insta @guidedbydestiny or some of these posts!
20+ Things to do in Downtown St. Pete
Best Restaurants in Downtown St. Pete
If you enjoyed this post don't forget to share 🙂