This post contains affiliate links which means that I will make a small commission if you purchase a product after clicking on any of them, at no extra cost to you.
Welcome to downtown St. Pete, also known as the Sunshine City and one of the most vibrant and exciting neighborhoods in Florida! Located in the heart of Tampa Bay, this thriving district is a hub of culture, entertainment, and recreation. From world-class museums and galleries to trendy restaurants and bars, there's no shortage of things to see and do in downtown St. Pete!
Whether you're a local resident or a visitor from out of town, this guide will show you the best of what Downtown St. Pete has to offer. So grab your sunscreen and your walking shoes, and let's explore this eclectic and energetic city together!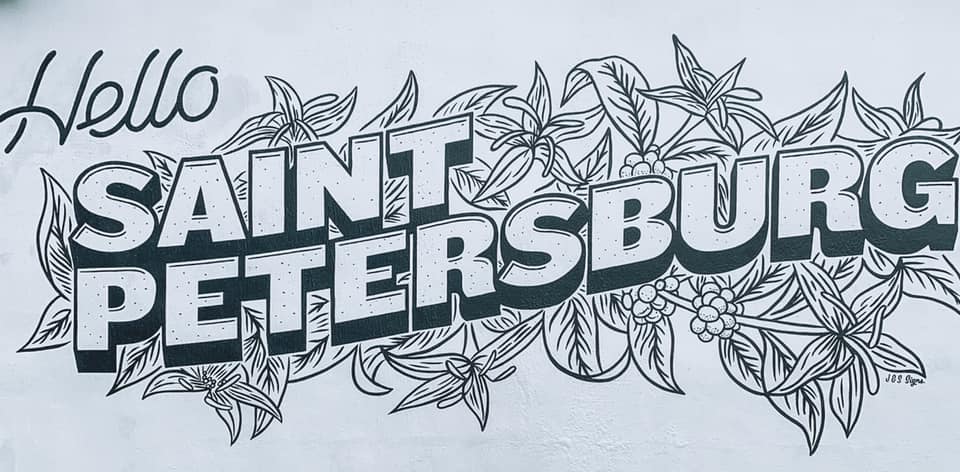 Things to do in Downtown St. Pete
Brewery hop
Downtown St. Pete has some of THE BEST bars and breweries. Each one brings something different to the table, and most are super dog-friendly! While I don't have a furry friend myself, this is a bonus for me because I get to see and pet all of the cutie pups that are out and about.
3 Daughters is my favorite brewery in St. Pete. It's dog friendly, has a huge venue, games, live music, and offers a good variety of beers, hard seltzers, and ciders. Their ciders are the best in town— if the blueberry peppercorn is on tap, make sure you try that one! There are always so many delicious flavors, your best bet is to do a flight!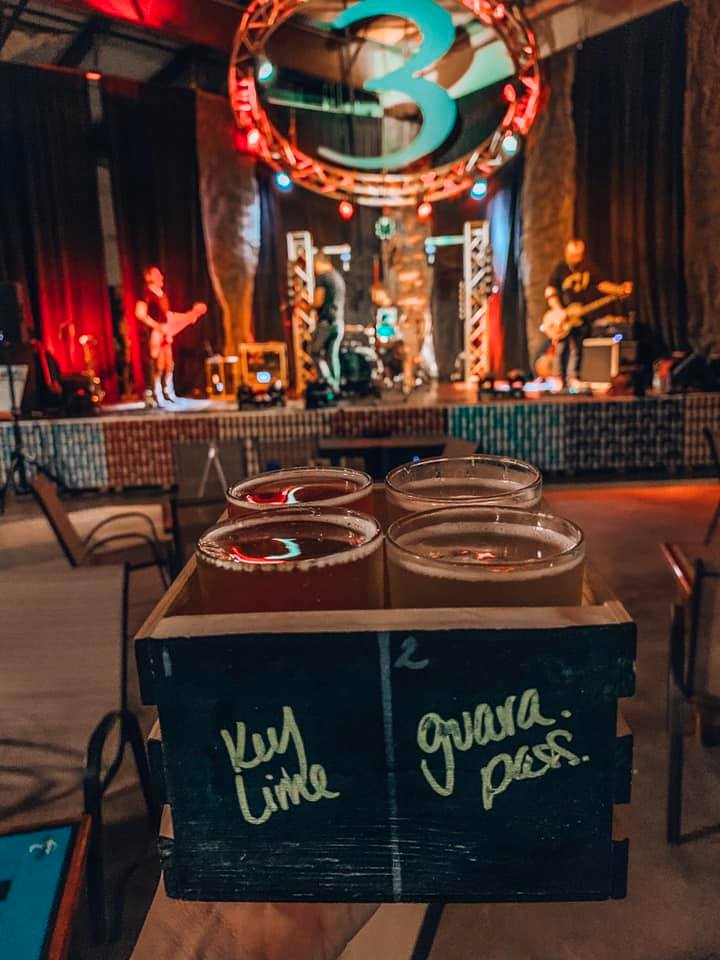 If I Brewed the World is also a great one, especially if beer isn't usually your thing. The last time we went they had the most unique flavors with a nice outdoor patio area. Our bartender was extremely knowledgeable about the brewing process, and we learned a lot about how exactly the owners made their Spicy BBQ Sauce Smoke Sour legit smell, and taste like BBQ!
They also had a Green Apple Jolly Rancher sour and Grape Laffy Taffy Sour (among several other interesting concoctions) that were super delicious and unique.
Overflow, Cage Brewing, Right Around the Corner, and Pinellas Ale Works are a few of our other favorites, but honestly I have yet to check out a St. Pete brewery I wasn't fond of!
If you are into the brewery scene, you may also be interested in checking out breweries in Dunedin, the best breweries in Tampa, and 5 fun breweries in Clearwater too!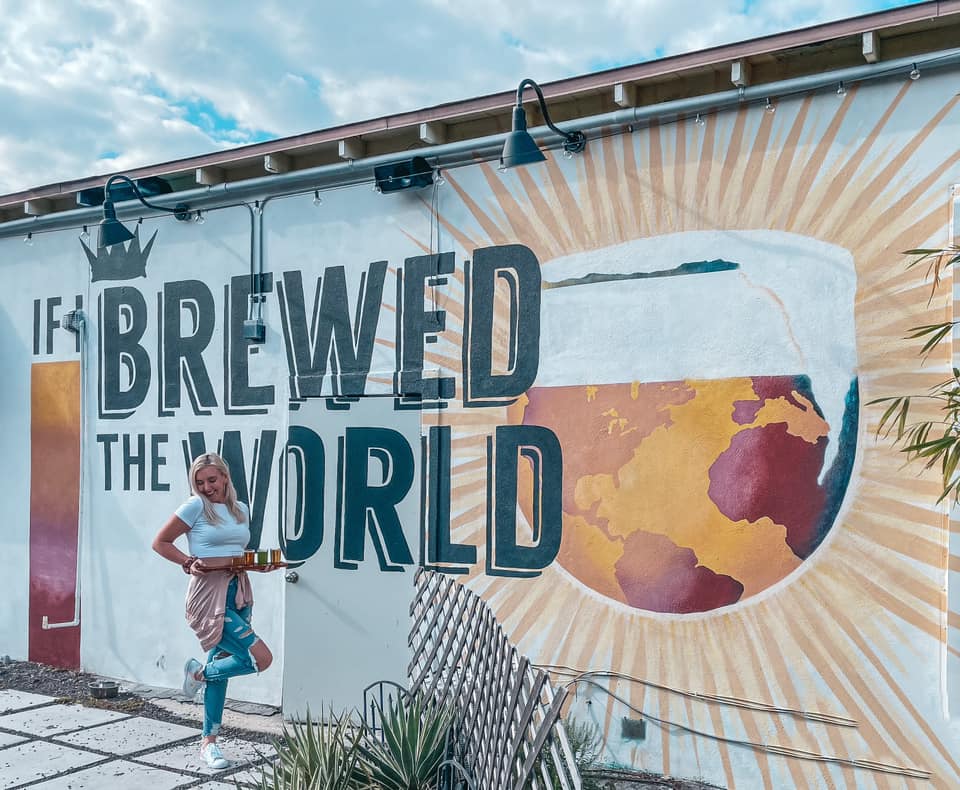 Trolley Pub
If you want to take your brewery hopping game to the next level book a ride with Trolley Pub! You can rent the whole bike or just a seat and make your way from brewery to brewery. The tours last two hours and allow you to bring your own coolers with drinks and snacks (no hard liquor or glass). You will pop between 4 of St. Pete's best bars and breweries.
Related read: Ultimate St. Pete Bach Party Guide & Best Florida Bachelorette Party Destinations
Support some local restaurants
The foodie scene is ON POINT in St. Pete. So many awesome spots to choose from, regardless of what cuisine you are craving. Some of my go-to's are The Library (for brunch), Grattzi (for Italian and the best limoncello cake you'll ever have), Red Mesa Mercado (Mexican eats), Fresco's (for waterfront views and yummy seafood), The Lure (for sushi), and Parkshore Grill (for a nice date night dinner).
There are so many bomb restaurants in St. Pete that I'm really just skimming the surface here, read my full list of downtown St. Pete's best restaurants for more!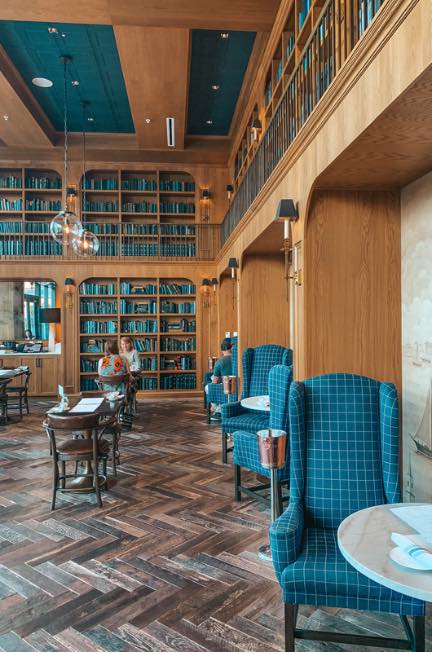 Have a picnic
COVID really made me fall in love with the idea of picnics again. In a time when we couldn't enjoy eating at our favorite restaurants, I really enjoyed getting to-go food from my favorite spots and setting up a cute little picnic area (check out this awesome picnic backpack equipped with all of your picnic needs).
But even now, if you want a fun twist for your meal and just want to enjoy the outdoors, a picnic is your answer.
Vinoy Park gives you park and ocean views, and maybe even a show— sometimes people are showcasing their talents in the area (singing, juggling, tightrope walking, etc.).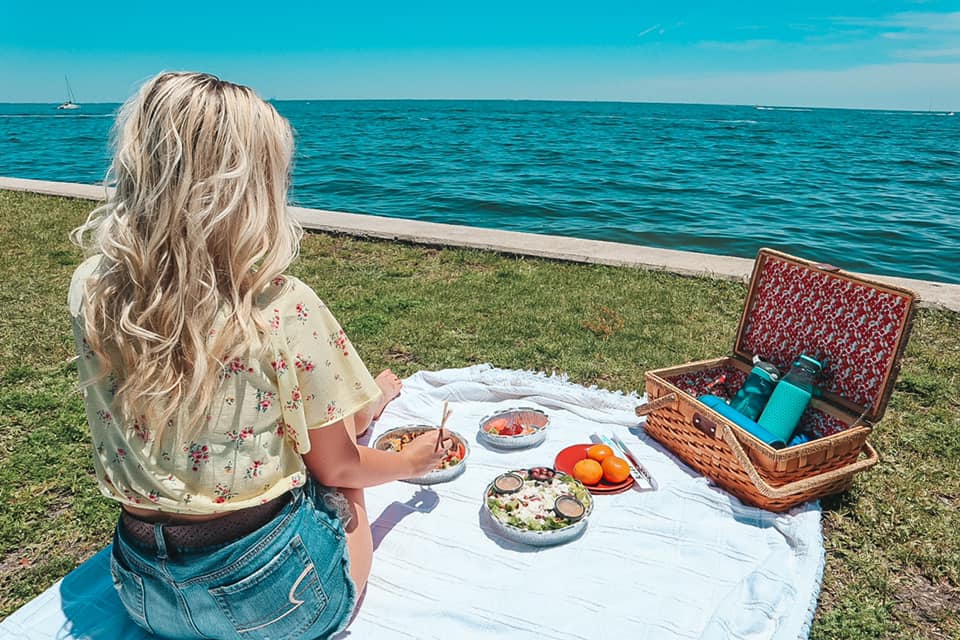 If you don't feel like setting up your own picnic but want to have one, The Picnic Babe has set up the most lovely setup for Remi and me in the past, and I absolutely love her work! She provides games, blankets, a speaker, and whatever else you may think you need for a fun date night, birthday celebration, or just a regular girls' day.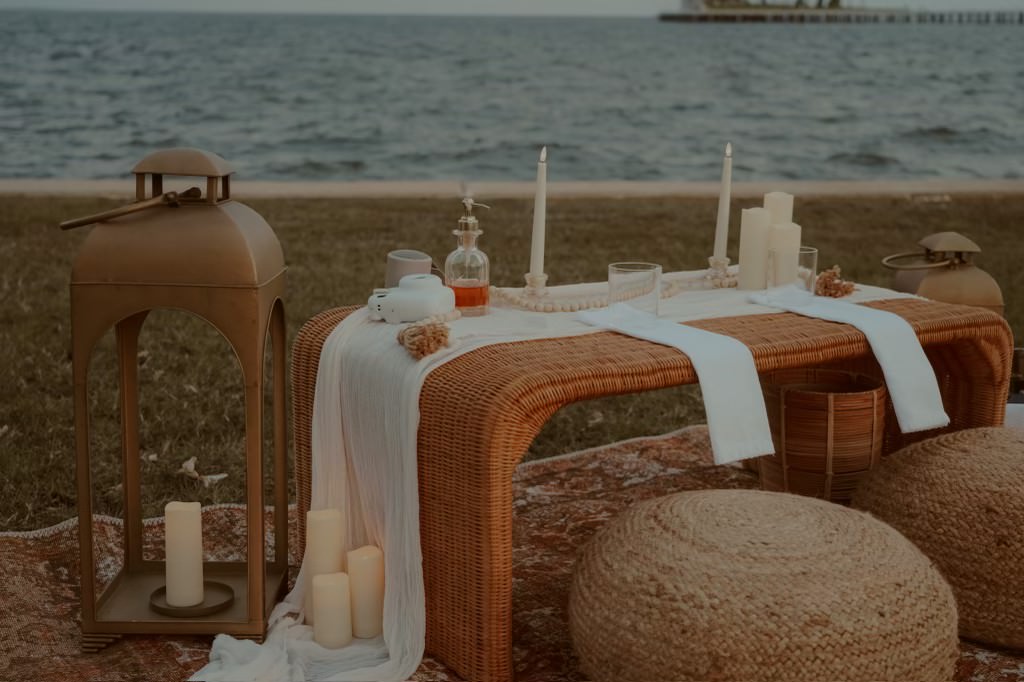 Escape room
Escape rooms are the perfect thing to do in downtown St. Pete on a rainy day. If you aren't familiar with escape rooms, they are challenges where you are put in a room with clues and puzzles to solve in order to reach an end goal in a certain amount of time. 
Reservations are required, so if you're expecting a rainy day during your visit, get ahead of the crowd and schedule a slot before all of the other vacationers have the same idea. There are a number of different themed adventures you can choose from including "SCORCHED" and "DISARM".
Candle Pour
One of the more unique things to do in downtown St. Pete is offered by Candle Pour, where creativity and scent blend seamlessly to create a truly personalized candle-making adventure.
The process is both engaging and gratifying as you begin by perusing the scent wall, selecting your favorite fragrances from an array of options. Next, you will collaborate with an expert who will assist you in combining 3-4 of your chosen scents to craft the perfect candle that reflects your individual taste.
The tactile engagement of pouring the scents into the container, watching as they meld into a harmonious blend, and ultimately creating a custom-made candle to take home is an experience that is fun and fulfilling!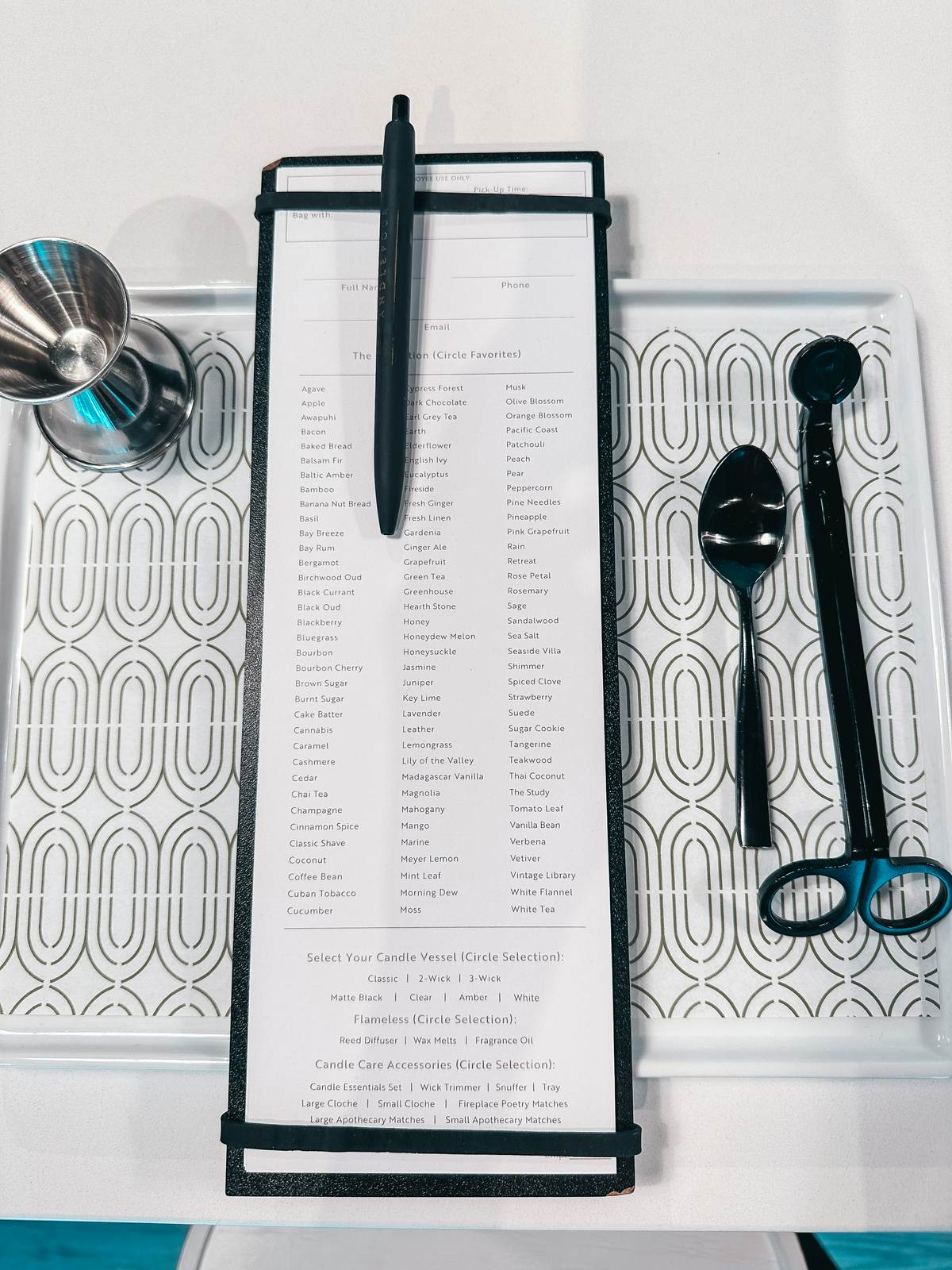 Vinoy Park
As I mentioned, Vinoy Park is the perfect place for a picnic, but it's also a great spot for Rollerblading or a bike ride. Even if you don't have your own bike, St. Pete has bikes you can rent! You can rent through Coast Bike Share's website or app. There are different plans depending on how frequently you plan to bike as well as discounted student plans, and you can pay per hour/month/year.
You can also blow the dust off your Rollerblades (OK, maybe that's just me) and give it the old college try. My legs were screaming, but it really was a fun workout. Vinoy Park is one of my favorite places with scenic views for Rollerblading!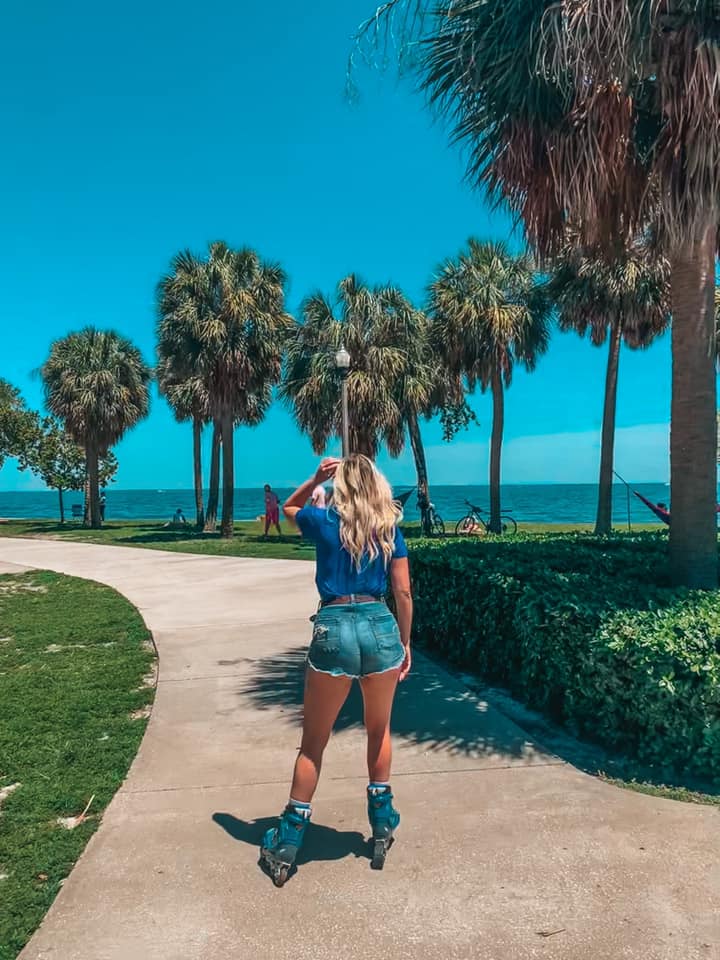 If you're wanting a more relaxing park day, there are plenty of good places (including plenty of shady areas to escape the Florida sun) to put up a hammock in Vinoy Park. You can find hammocks pretty cheap on Amazon! Need a new book? I've got you covered with my next suggestion.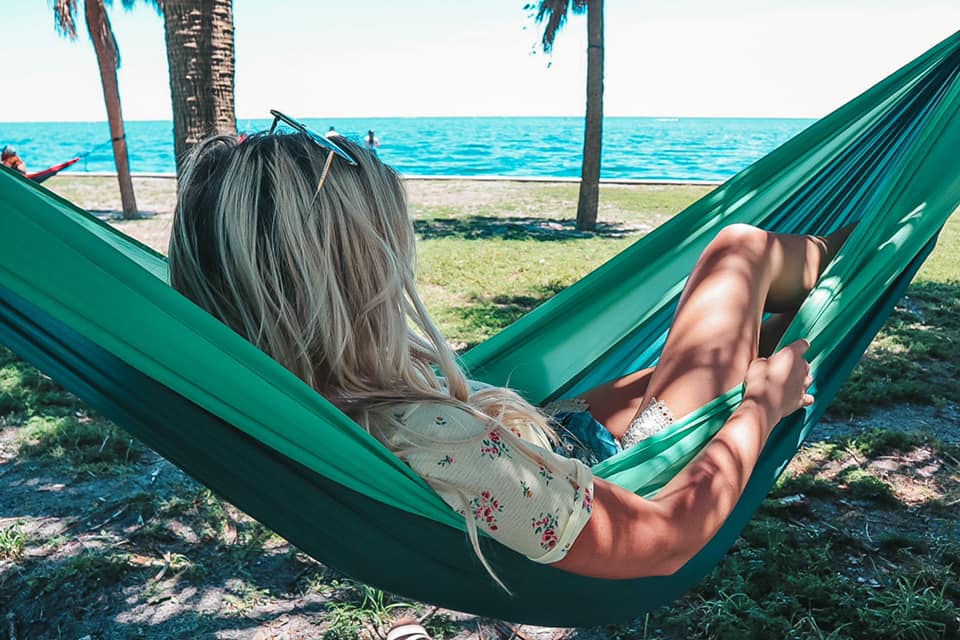 Toast the Hostess
Elevating the art of shopping to a delightful new level, Toast the Hostess stands as a charming haven in St. Pete where every visit feels like a celebration! This adorable shop offers a curated selection of unique home items that capture both style and personality.
What makes the experience truly special is the opportunity to sip champagne as you explore the store's exquisite offerings. Whether you're searching for the perfect statement piece for your living room or a thoughtful gift for a loved one, Toast the Hostess combines the joy of discovery with the pleasure of indulgence.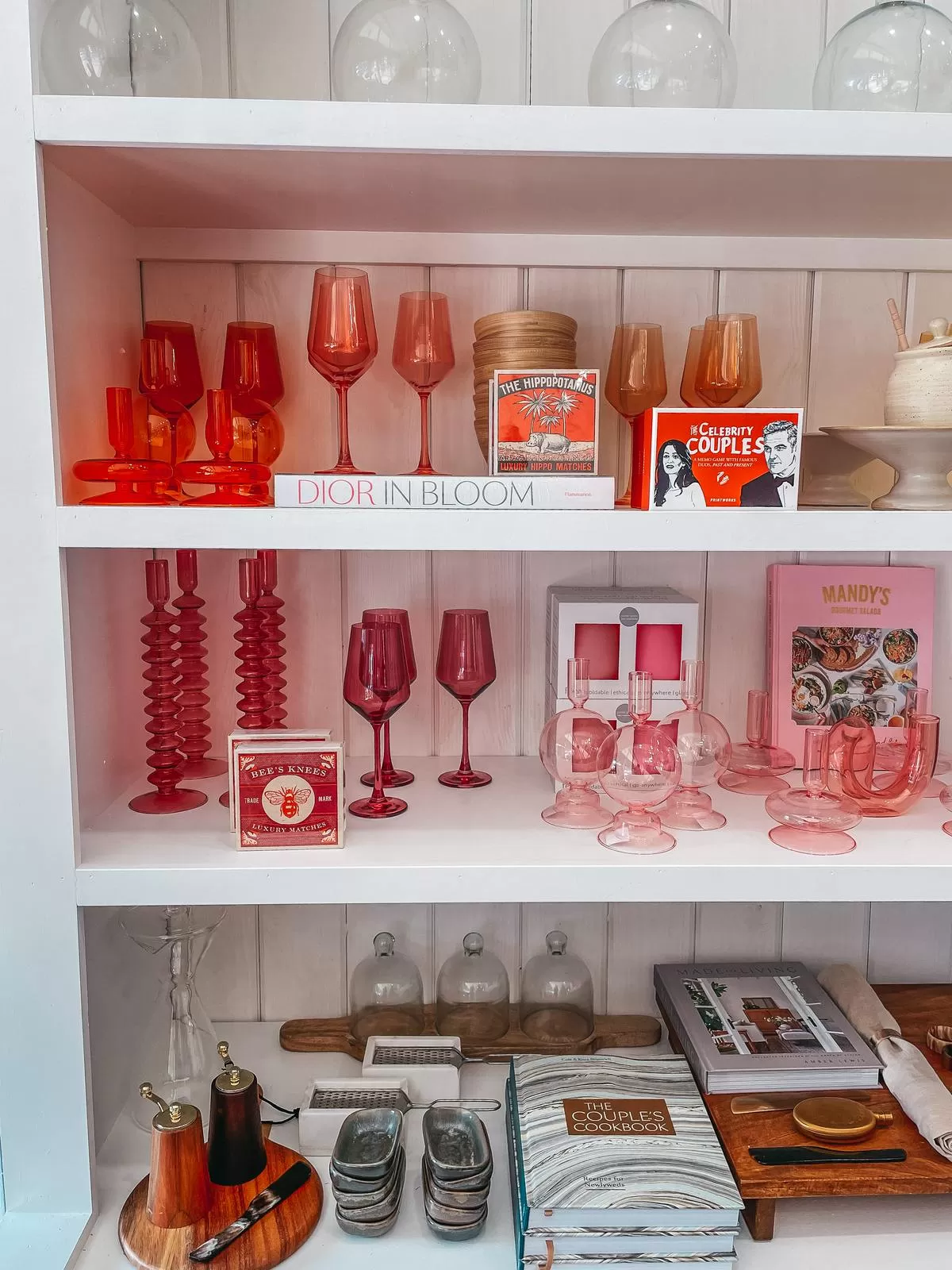 Check out some of the adorable bookstores
I have quite the obsession with cute bookshops, and I'm used to them serving coffee, but Book + Bottle takes things next level and pairs an array of literary works with a glass (or bottle) of wine. Why didn't I think of that? They also have coffee though, if that's what you prefer! Make sure to check out all of their fun events or their online book club as well!
Located right next to Black Crow Coffee (one of my favorite coffee shops in St. Pete) is another super cute bookshop, Tombolo Books. It has this indie, bungalow vibe that totally drew me in. A reservation is needed, however, we got lucky and were able to get in without one. They have your typical genres along with an amazing local selection. They have Florida fiction and Florida nonfiction sections which I found to be so interesting!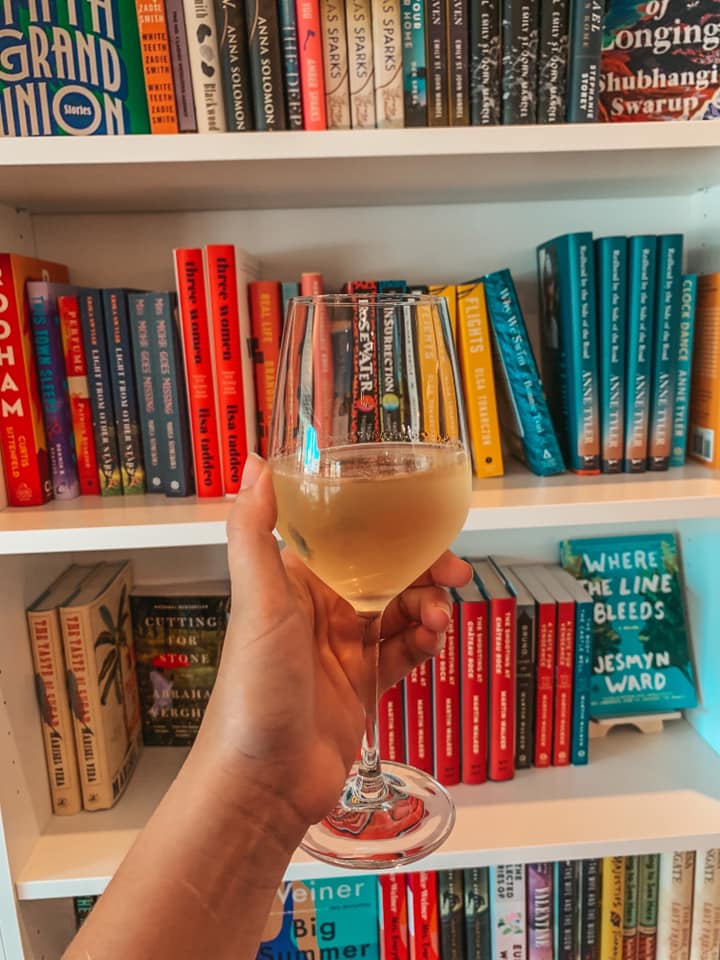 Get your game on
Breweries like 3 Daughters, Around the Corner, and Overflow Brewing all have plenty of games where you can get a little competitive while you enjoy drinks. If you are wanting more of a bar vibe, hit up Park and Rec! Here you can find Skee-Ball, air hockey, basketball, corn hole, and more. They have fun retro-themed drink concoctions and fun music. For other fun game spots in Tampa Bay, check out this post.
If you're looking for something a little bit different, but still want to show your competitive side, there are actually a few axe-throwing spots downtown! Check out Axe and Ale at Fergs or Hatchet Hangout next to Grand Central Brewhouse.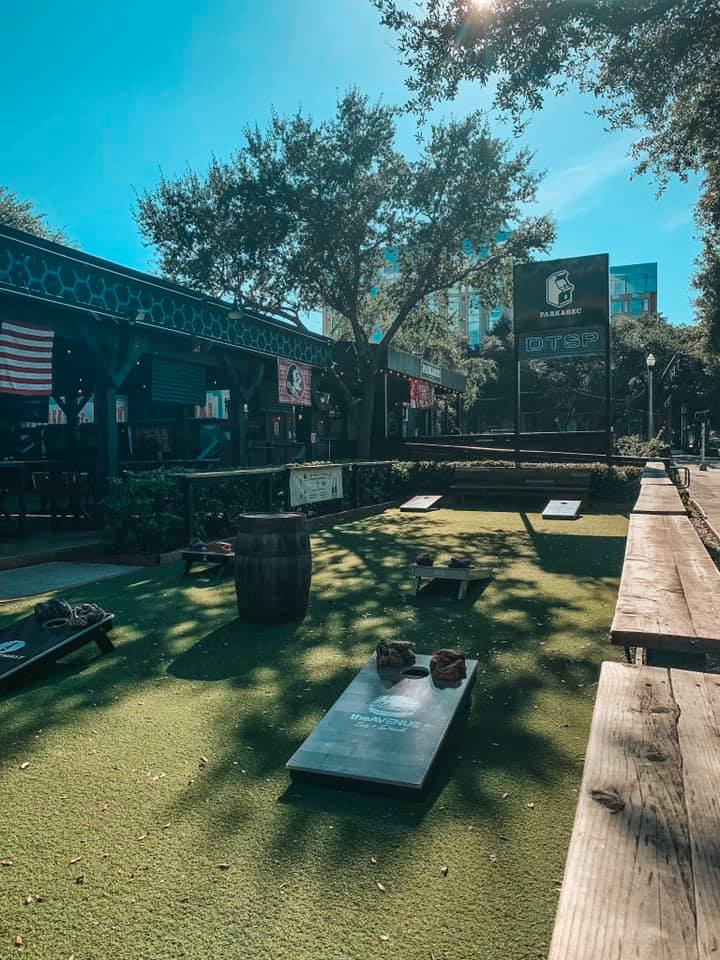 See a show at Jannus Live
Speaking of fun music, you will absolutely love Jannus Live. It is definitely one of my favorite venues. It's an outdoor courtyard venue that's close to all of St. Pete's best nightlife spots. Obviously, shows are limited right now due to COVID, but definitely keep an eye on Jannus's calendar for the future! They host such a wide array of music genres! I saw Gryffin here and it was one of the best shows of my life.
Fairgrounds St. Pete
Fairgrounds St. Pete is a hub of artistic exploration that offers an immersive experience that transcends traditional gallery spaces. Here, art becomes an interactive journey, with a series of experiential rooms that are created by local artists.
Expect to be transported into a world of creativity, where contemporary art takes on new dimensions and ignites conversations and connections. The innovative approach of Fairgrounds St. Pete redefines how we experience art and is an essential stop if you're seeking a unique and transformative encounter with creativity.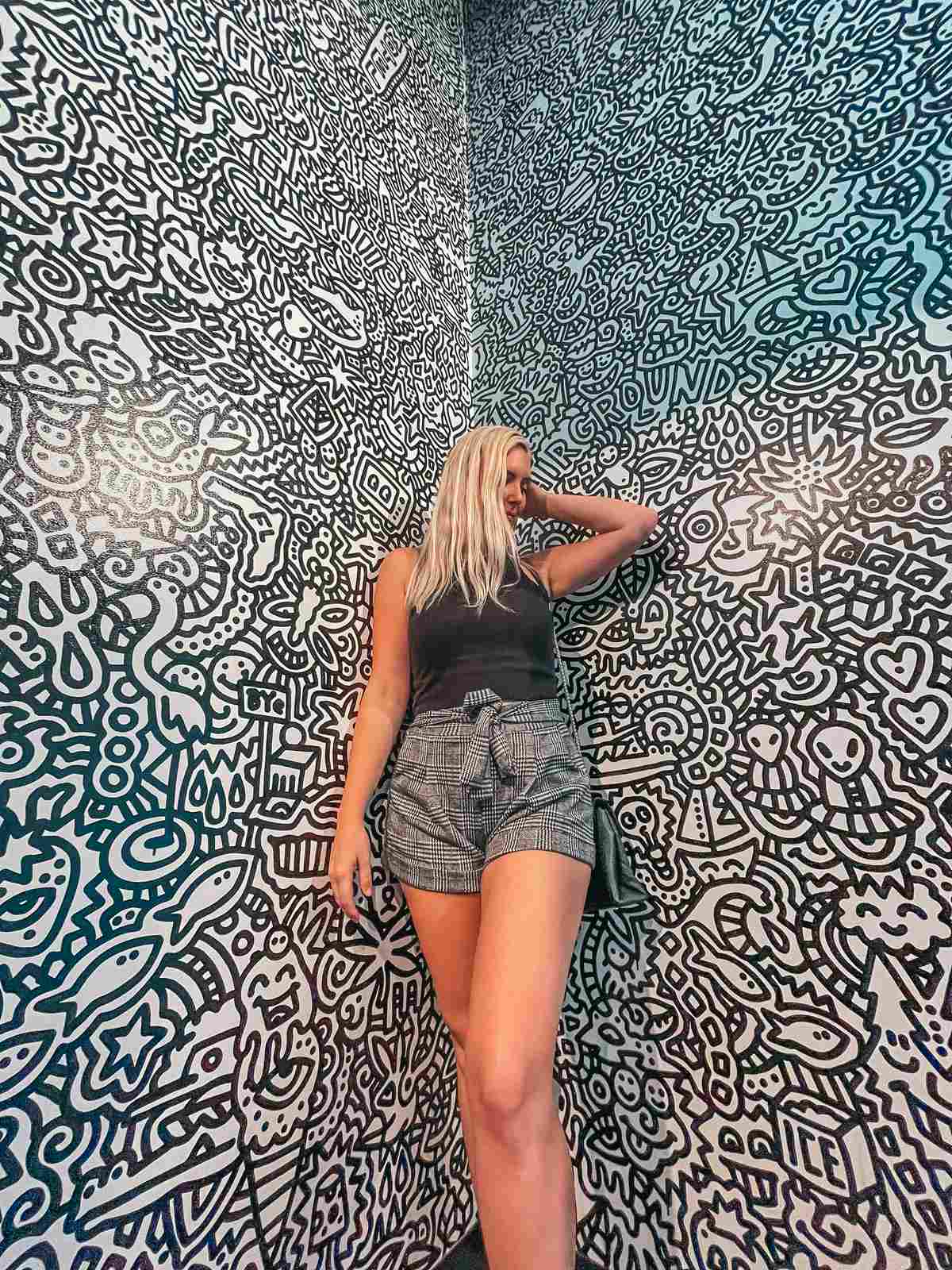 Treat yourself to a spa day
Immerse yourself in a haven of beauty and relaxation at Melanated Beauty Spa, an oasis that epitomizes luxury and rejuvenation. Not only is the spa a visual masterpiece, but the treatments offered are also nothing short of extraordinary!
From indulgent massages to invigorating facials, every moment spent here is designed to nourish both body and soul. Experience the heights of self-care in an environment that is both stunning and serene, leaving you refreshed and revitalized in every sense.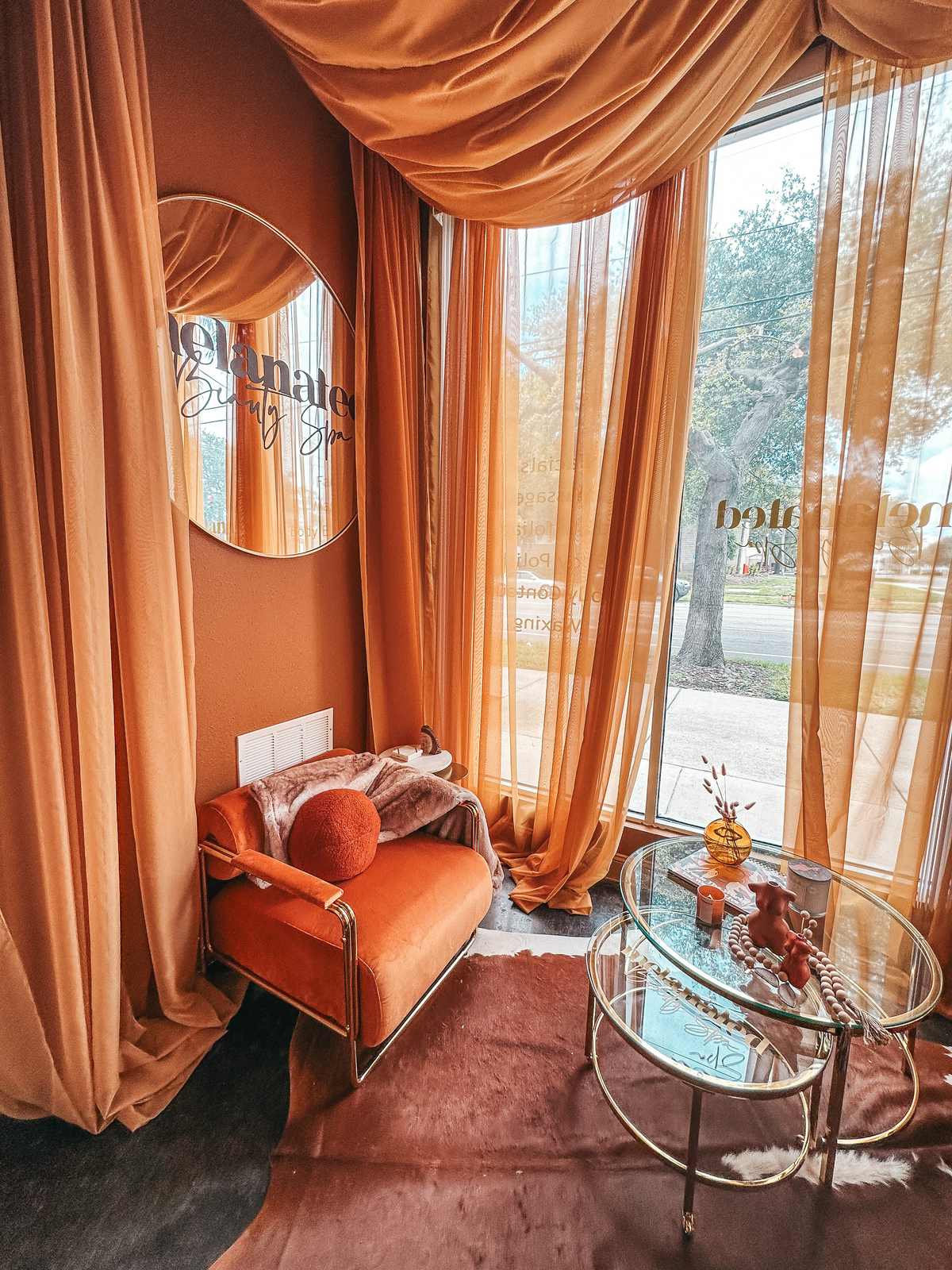 Sing your heart out in a karaoke room
Unleash your inner superstar in the private karaoke room at Good Fortune. Whether you're a closet diva or a casual crooner, this lively venue provides a perfect stage to belt out your favorite tunes with friends. The vibrant atmosphere, coupled with a wide selection of songs, promises a memorable night of musical entertainment.
The drinks are also delicious, which was great because I definitely needed some liquid courage!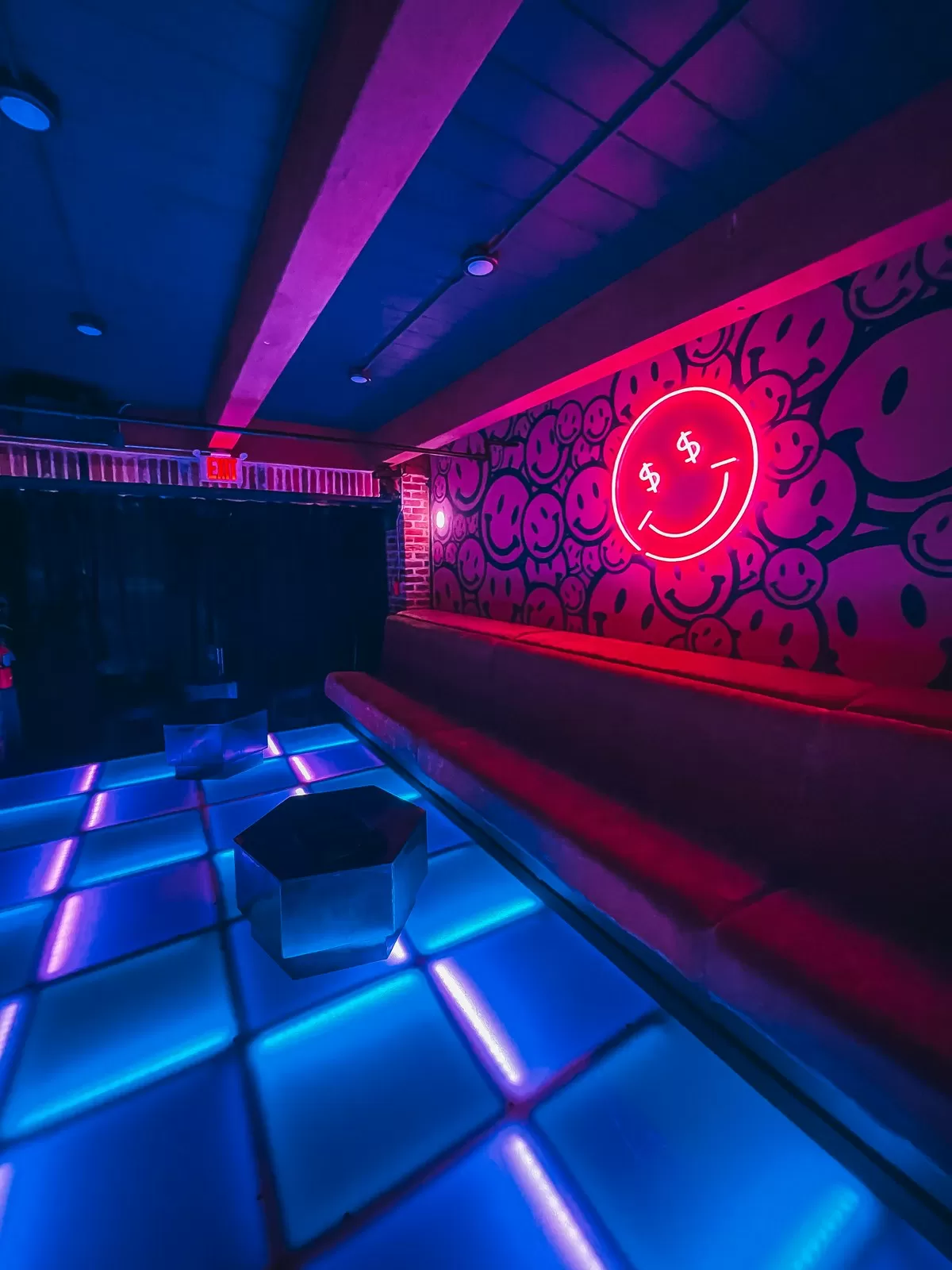 Have a beach day
Sink your toes into the sugar-white sands of St. Pete Beach, where the options for relaxation and adventure are as vast as the ocean. Whether you're hopping around beach bars, savoring the culinary delights of Pass-a-Grille's finest restaurants, or embarking on an epic boat tour to explore the turquoise waters, St. Pete Beach offers a beach day tailored to every preference.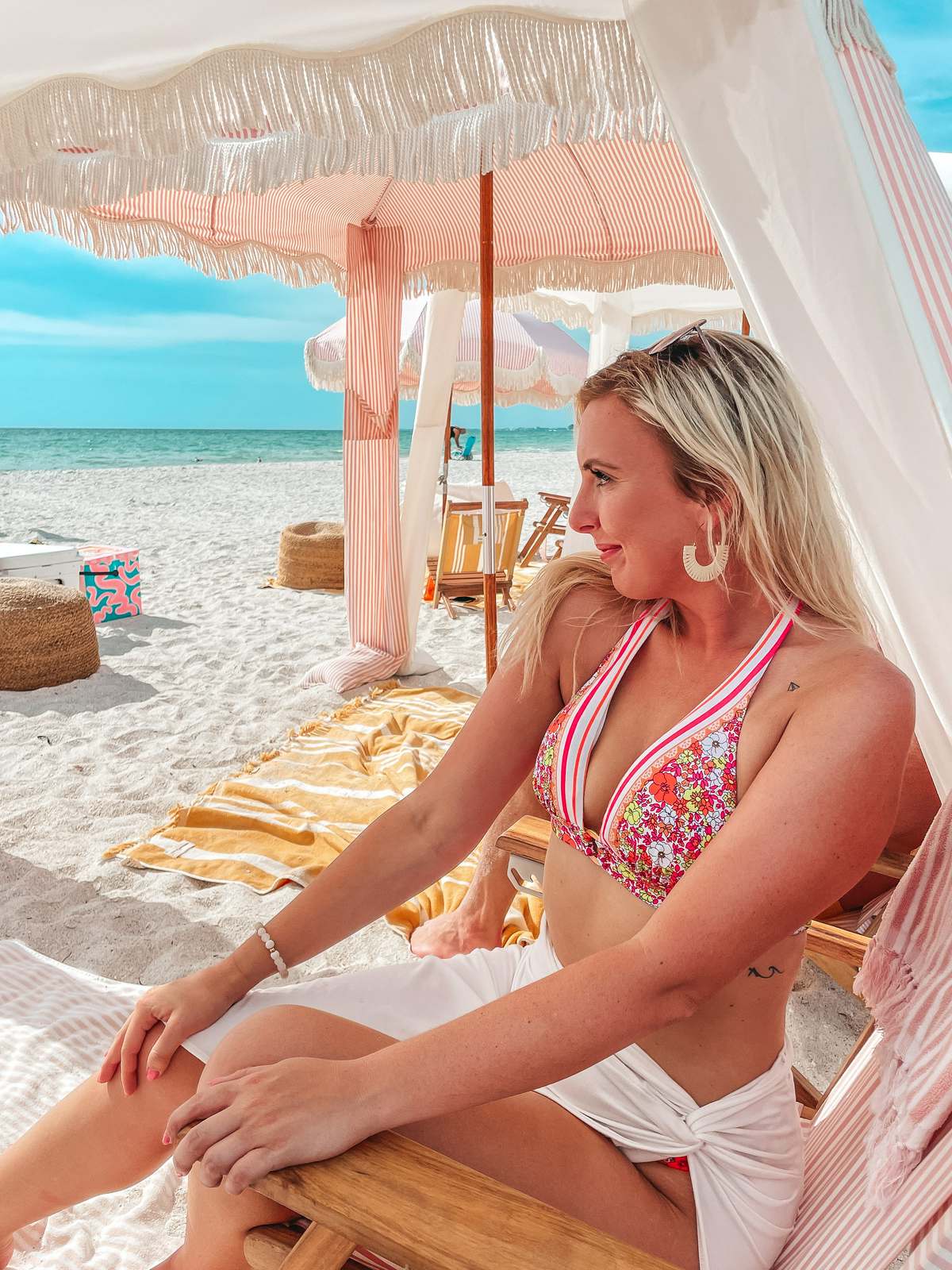 Check out a local festival
Downtown St. Pete is a cultural melting pot of events and activities for just about any and every interest! From art festivals and food fairs to live music and craft markets, there's always something exciting happening. Keep an eye on social media or local event listings to stay updated.
One of my personal favorite events, Savor St. Pete, celebrated in November, encapsulates the city's vibrant culinary scene, offering a delectable taste of the local flavors and a chance to mingle with fellow food enthusiasts in a festive and lively setting.
Your admission includes unlimited tastings! Beer, wine, and food sampling are all-inclusive in the ticket price. And did I mention a portion of ticket sales from the event benefits the Children's Cancer Center? So you're also supporting a great cause!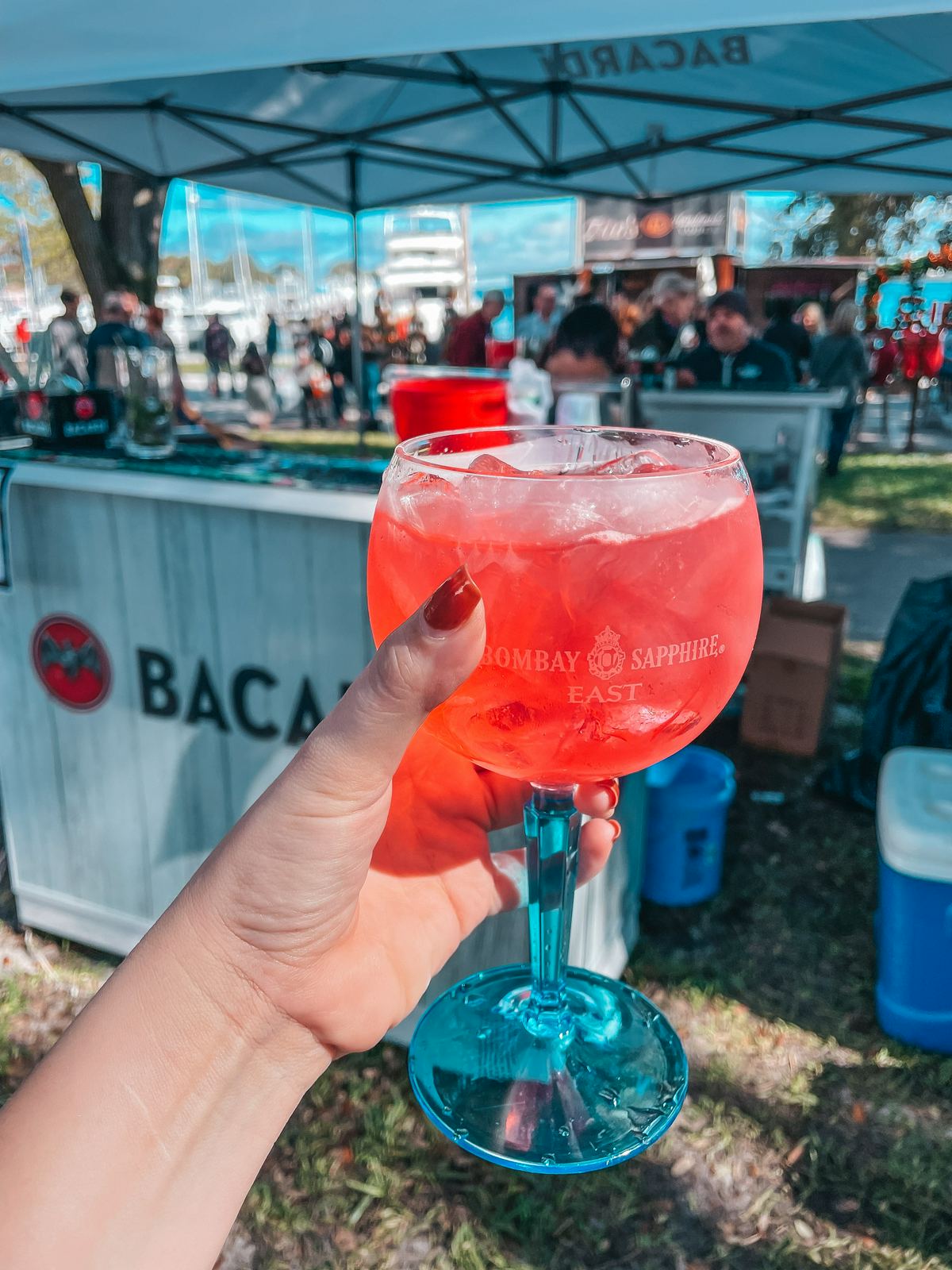 Visit Mazzaro's Italian Market
Mazzaro's Italian Market is one of St. Pete's gems and an absolute must-add to your list of things to do in downtown St. Pete. Whether you're craving freshly roasted coffee or handmade pasta, that's just a few of the offerings that Mazzaro's brings to the table.
I couldn't believe how large this place was. They have a huge assortment of wine, beer, cheeses, fresh meat and seafood, gourmet baked goods, deli sandwiches, and so much more!
Check out the bakery for fresh Tuscan, Ciabatta, Pugliese, Focaccia, and Rosemary bread, or get your sweet tooth fix with some tiramisu, cannolis, or sfogliatelle (to name a few of their desserts). The deli offers soups, sandwiches, antipasta, and salads.
Their cheese selection includes over 300 varieties, the majority produced on tiny farms and are not sold in grocers or big-box retailers. Their cheese department hand makes their fresh mozzarella each day, and they offer hundreds of varieties of pasta including fresh pasta prepared by hand daily.
Mazzaro's wine cellar is one of Pinellas County's largest! It contains thousands of bottles from both old and new world wineries. If that sounds overwhelming, check out one of their free wine tastings which are held weekly on Fridays from 12 pm to 3 pm and Saturdays from 11 am to 2 pm.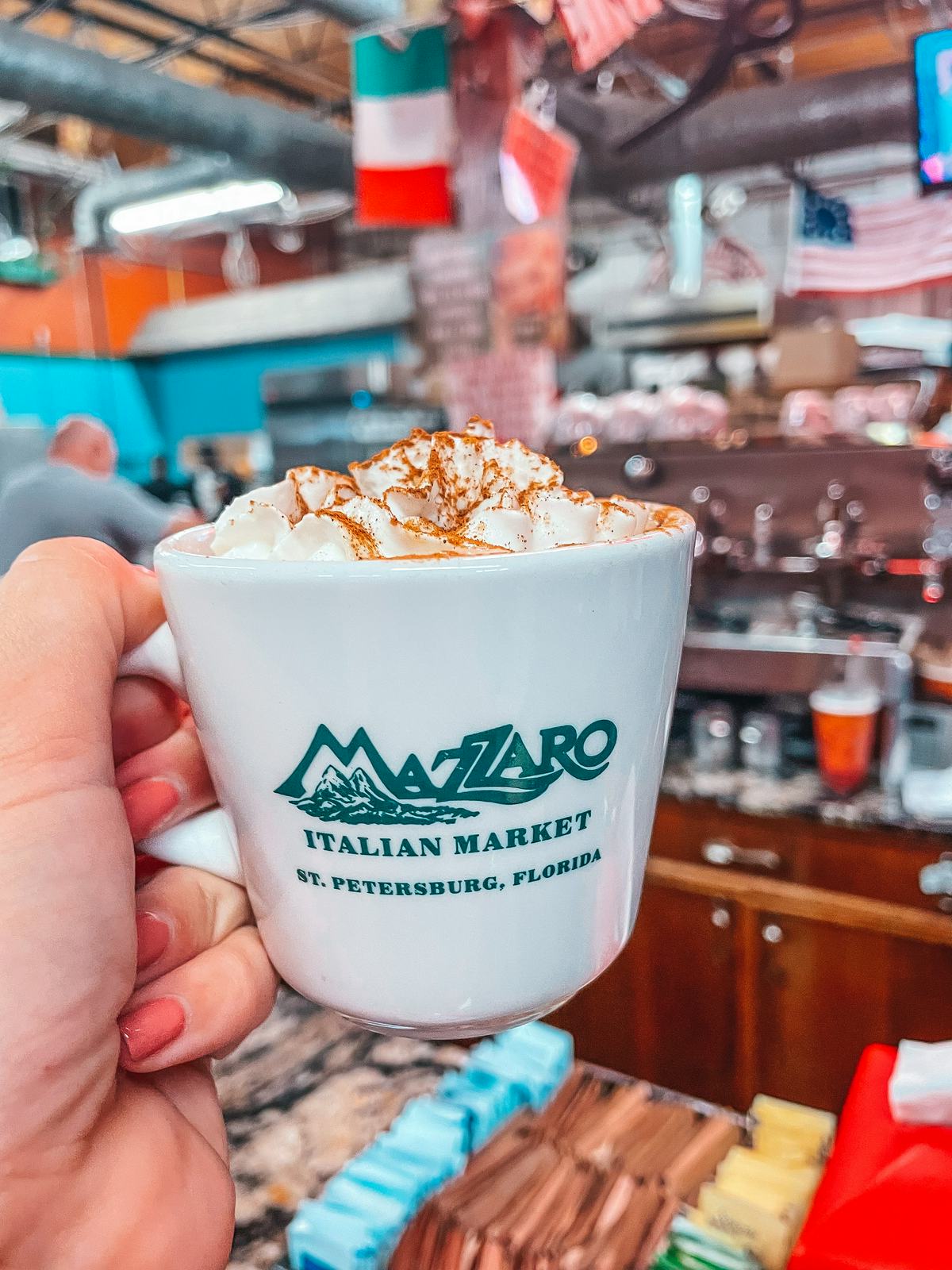 Enjoy one of the many cute coffee shops in St. Pete
It is unreal how many adorable coffee shops you stumble upon in St. Pete. When I lived in the area, I used to love checking out a different one each week and just getting my computer work done there. Here is a list of my favorite coffee shops in downtown St. Pete!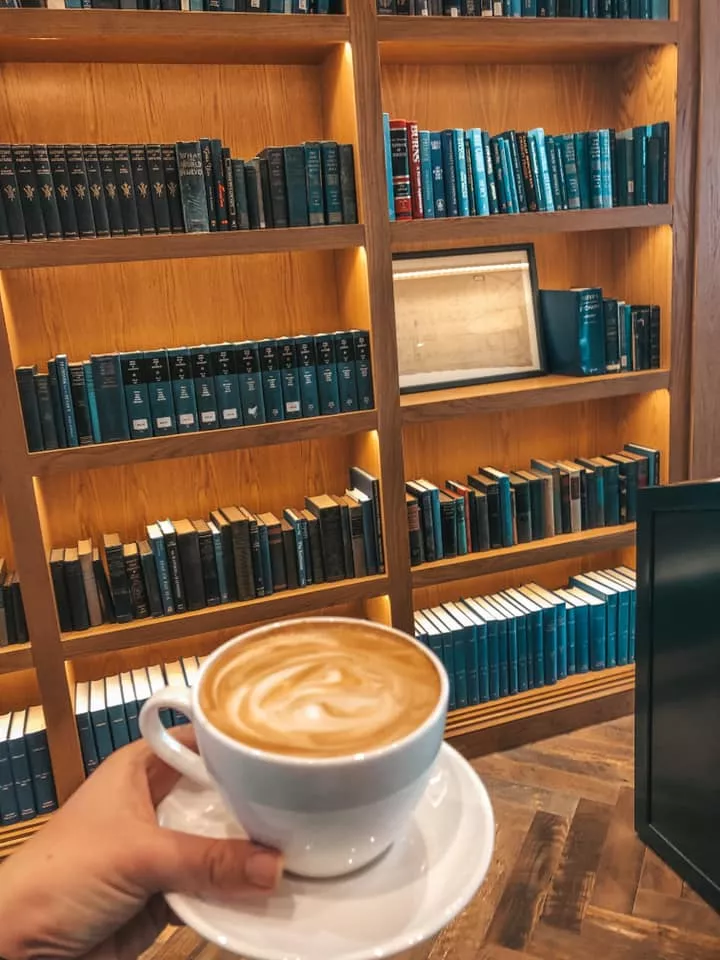 Cruisin Tikis
This is one of the best things to do on Clearwater Beach, so I was especially pumped when downtown St. Pete got their own Cruisin Tiki! This downtown St. Pete boat tour is more suited for 21+ and is your own personal floating bar.
Cruise around St. Pete on this 2-hour cruise; see the pier from a different perspective, and even go to a sandbar. You bring your own booze and snacks, and the tiki provides the views, and typically even some dolphin sightings! Sometimes you can even come across baby sharks by the sandbar!
You can do the tour in the morning, afternoon, or around sunset. We went around sunset and it was so beautiful. Check out my reel for the experience here.
Make sure you book your tour in advance!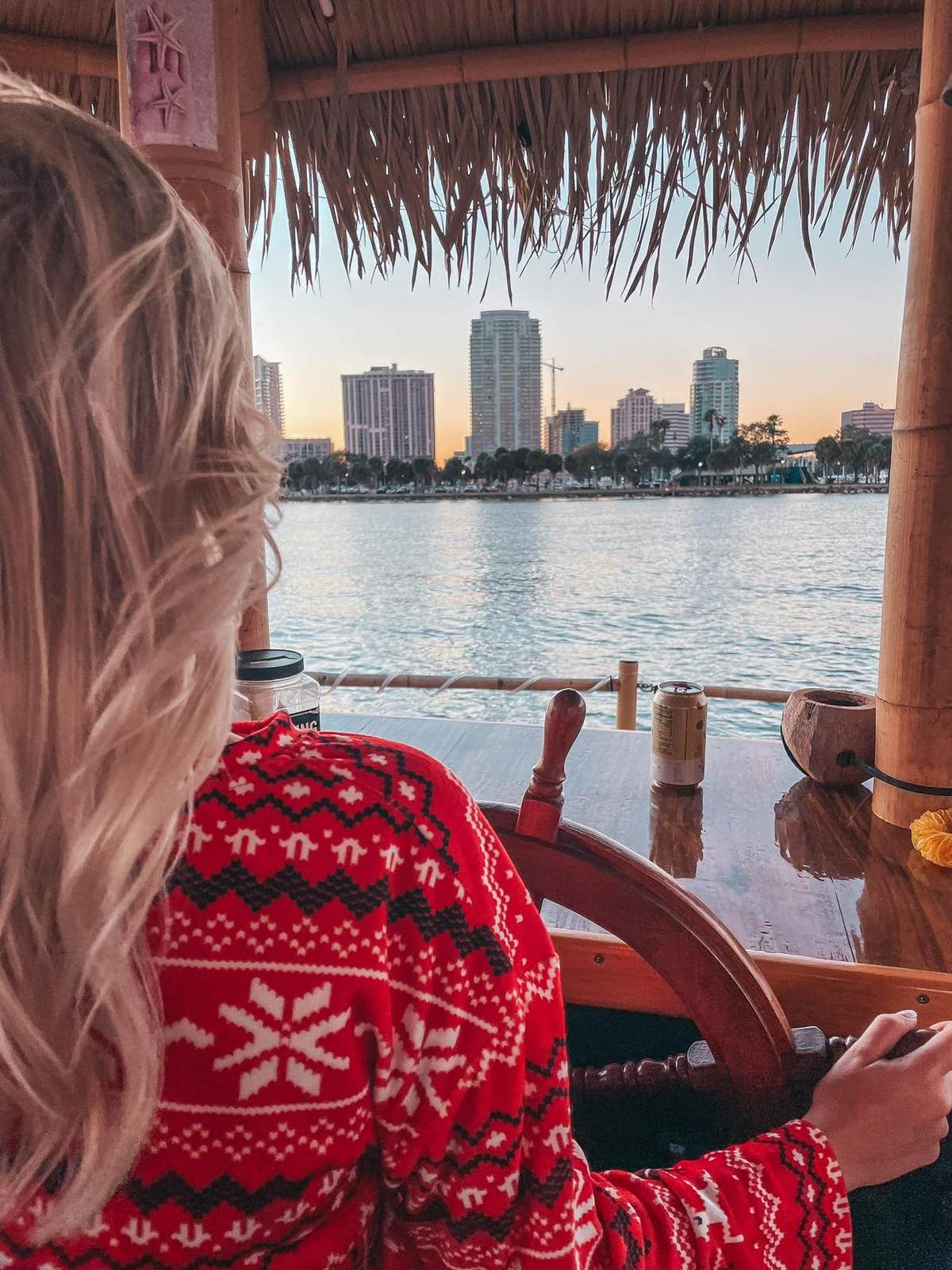 Take Scoot Scoot Rentals for a spin
Okay, we had TOO MUCH FUN with Scoot Scoot Rentals! We rented their Polaris Slingshot, which seats two people and rode it to St. Pete Beach for the day.
You can rent anywhere from 2 hours to several days, and they have golf carts, Jeep Wranglers, scooters, and everything in between!
Check here to see how we spent our day on St. Pete Beach! And check out these other AMAZING day trips!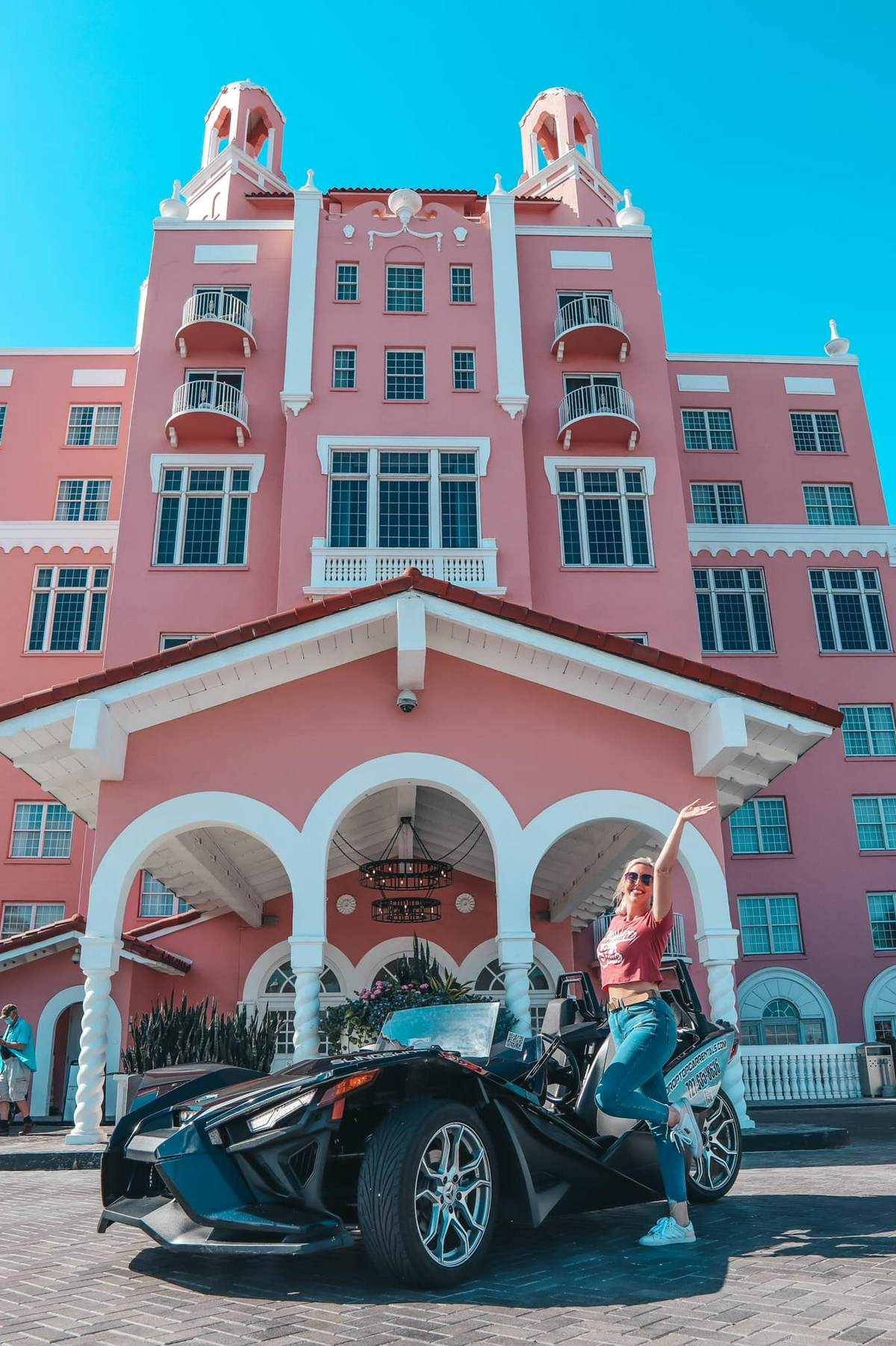 Grab a cocktail and enjoy a performance at the Floridian Social Club
This place just recently reopened, and WOW. The work and effort put into the renovations really shows, and it is truly a sight to see. You get that old-timey theatre vibe with a modern twist.
The Floridian Social Club is currently showcasing local talents but in the future plans to have bigger names. They have jazz, cover bands, and even aerial performances! The bartenders are amazing and offer a great selection of craft cocktails as well as customized requests!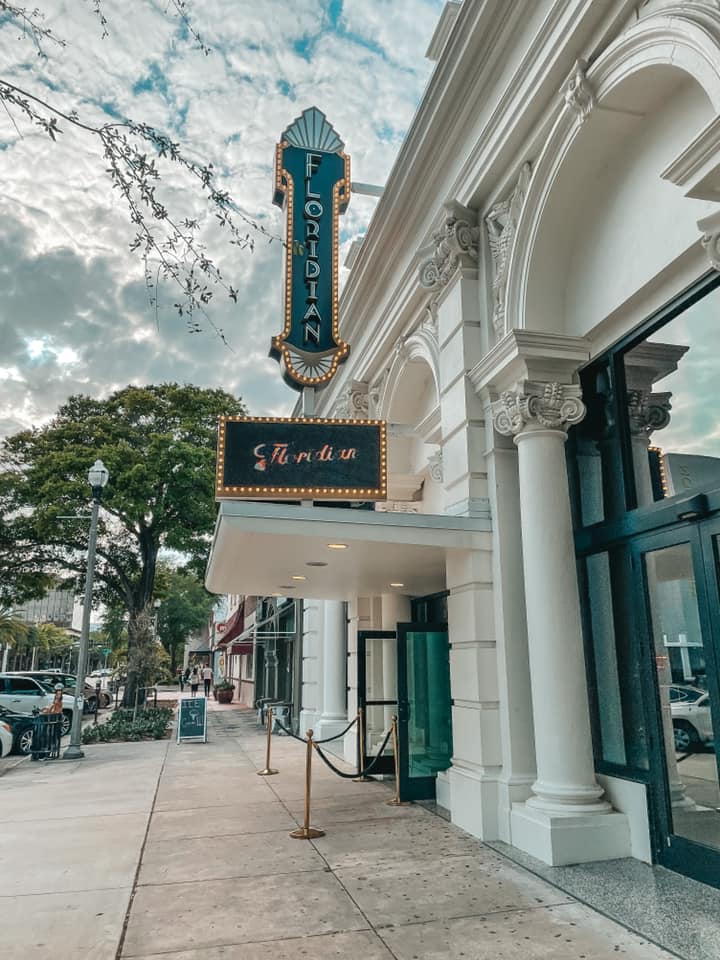 Mural tour
One thing I love about St. Pete is how artsy the area is— almost everywhere you look there's a beautiful, unique mural! Each year St. Pete hosts Shine On which is a mural painting festival where several new murals go up! So even if you think you've seen them all, you probably haven't 😉
Curious about the artist or what the mural means, or even how to locate them all? Don't worry, you're covered! There's a complete list of the murals as well as a map and details about the mural and artist! You can walk, bike, or Rollerblade along your own personal art tour!
If you opt for a guided tour, I recommend this one!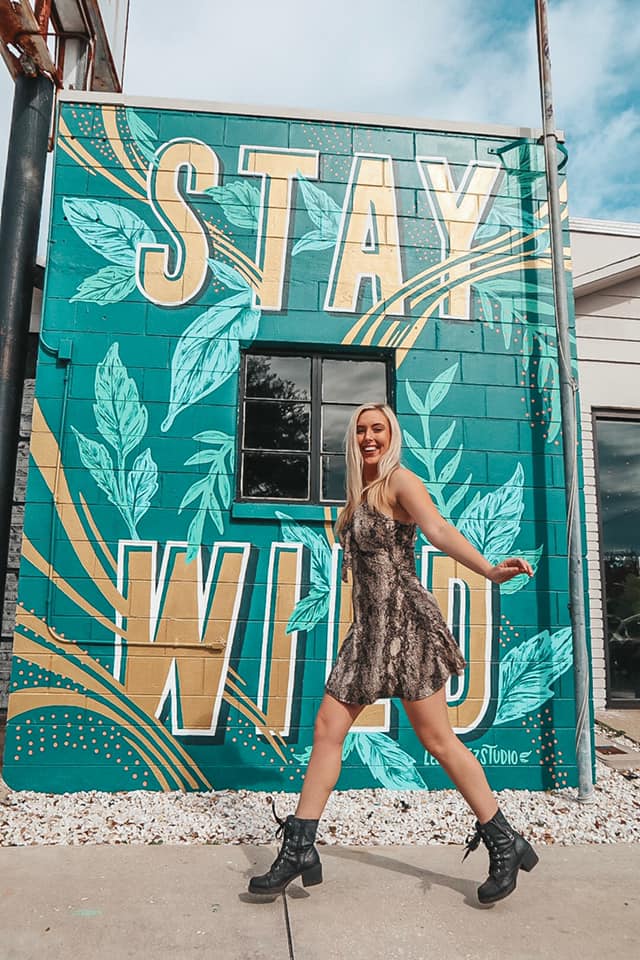 Sunken Gardens
You can see 50,000 tropical plants and flowers, including some of the oldest tropical plants in the region, at Sunken Gardens! Stroll around little trails while viewing beautiful lush, exotic plants. They even have flamingos and a walk-through butterfly encounter!
Another fun option is joining an eco segway tour to explore the gardens.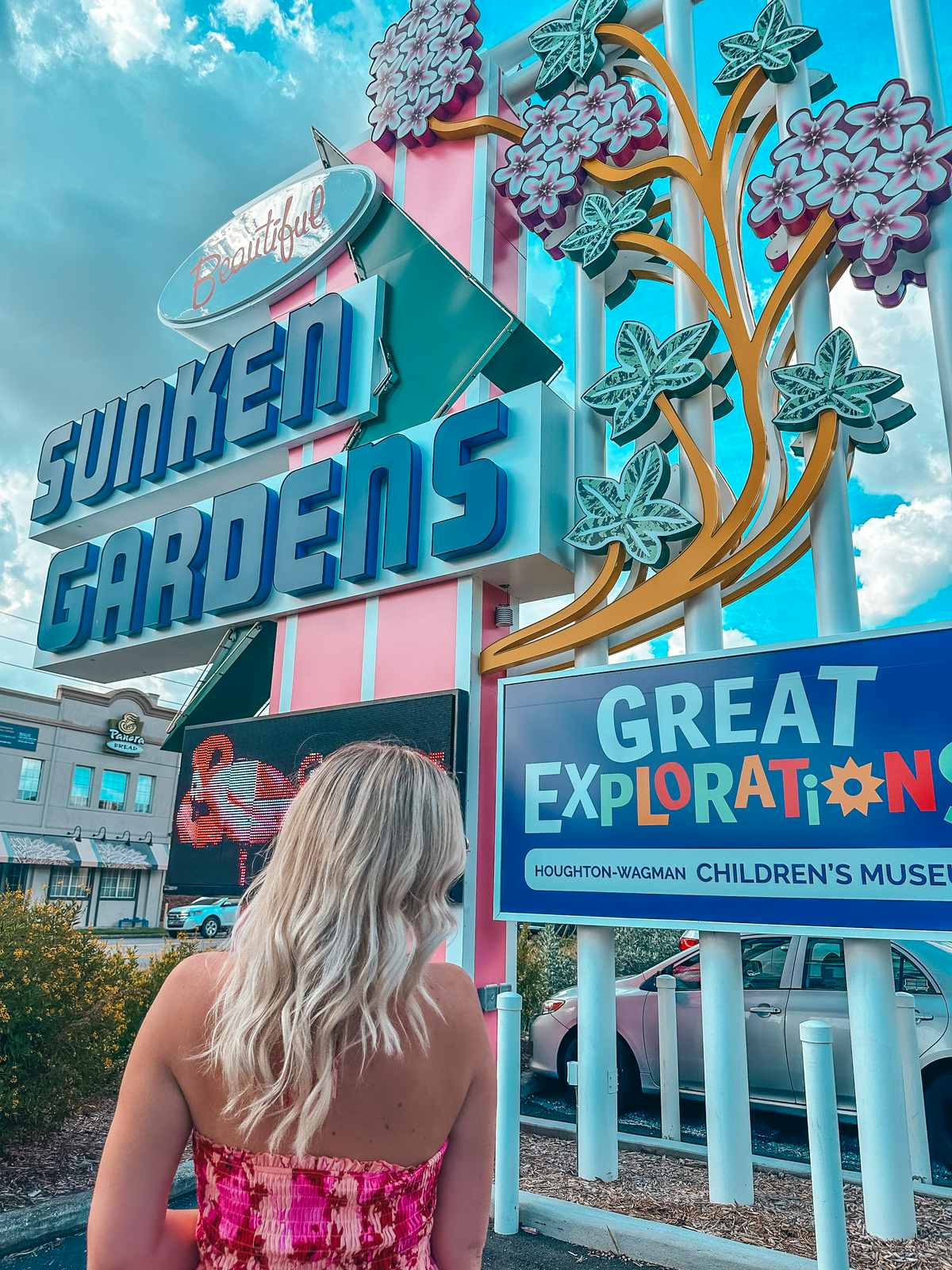 If you're enjoying this guide, be sure to check out my ULTIMATE guide for Tampa including the best things to do, coffee shops, restaurants, bars, hotels, and more!
Speakeasy
The Saint owners went ALL OUT on this speakeasy. I mean EVERYTHING is on brand— a confessional to enter, the menu, the artwork, the lighting, the glassware, the uniforms. I could go on and on. This is by far one of my favorite speakeasies in the Tampa Bay area.
Each week, a new confession is posted that must be confessed prior to entering. Once you enter you will appreciate every detail that creates this sinners and saints aesthetic.
I usually choose drinks from the Seven Deadly Sins menu and have tried Lust, Gluttony, and Sloth— all were fabulous!
Note: They don't take reservations, and it is a smaller venue, so if you go on the weekend there may be a long wait. I have always gone during the week and never had to wait, so I would definitely recommend checking them out then. Tuesday through Friday from 5-7 PM they have a holy happy hour with some specials if prices are too steep for you otherwise!
Check out the best bars in St. Pete if you're wanting to pop around after The Saint!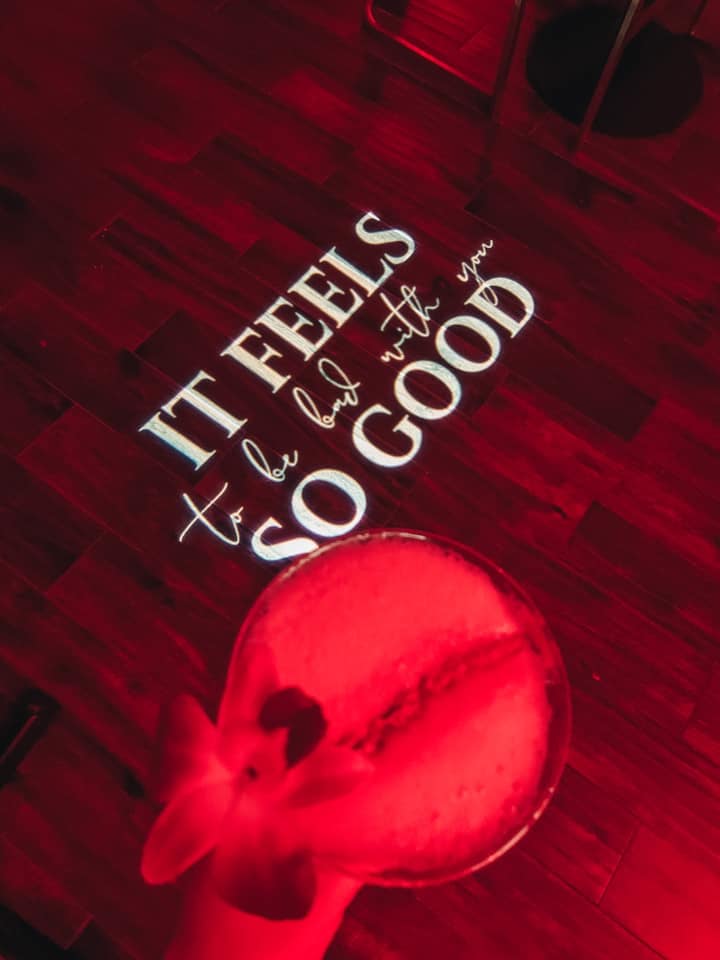 There's also a new kid on the block! Dirty Laundry is St. Pete's newest speakeasy, and it does not disappoint!
It appears to be a trendy laundromat, but you'll be transported to a Havana-inspired cocktail lounge with live music and delicious cocktails once you find out how to get in. I'll give ya a hint…it may require some dirty talk 😉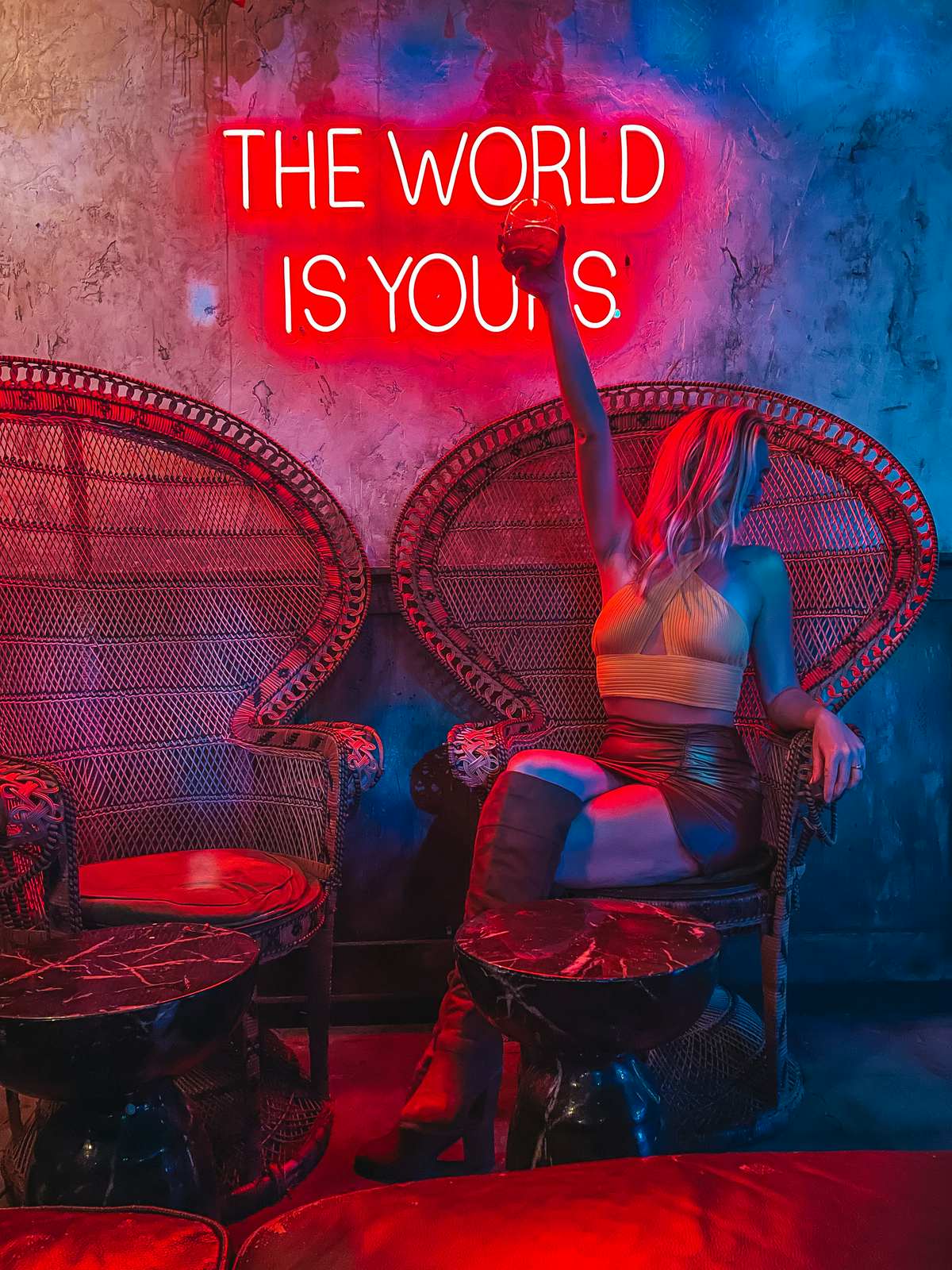 Dali Museum 
The Dali is really a must if you're in St. Pete. Aside from Europe, St. Pete houses the largest collection of Salvador Dali's work. Art museums aren't usually my thing, but there is something about Dali's work that I think can appeal to anyone. He focuses on Surrealism, and his paintings are often dreamlike, making it really fun to attempt to interpret. It's truly a unique experience, and there are always new exhibits for those who have already visited before!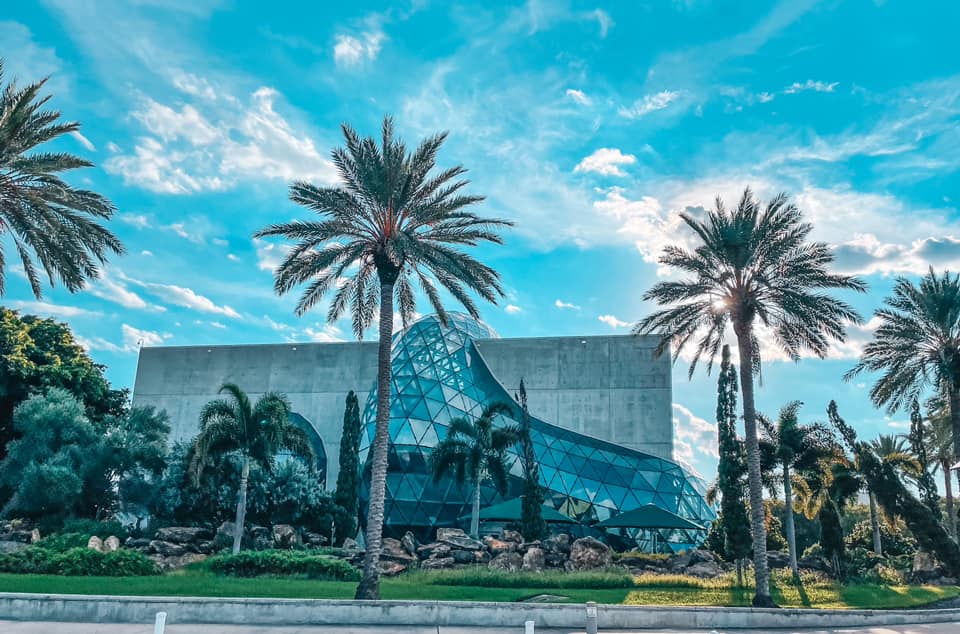 Visit another St. Pete museum
While the Dali is probably the most popular and well-known museum in downtown St. Pete, there are a number of other interesting museums in the area as well.
If you are into art, there is the Museum of Fine Arts with exhibits that include African art, European paintings, and American photography; Imagine Museum, which showcases contemporary glass art; and Chihuly Collection, which has unique sculptures created by glass artist Dale Chihuly as well as glass-blowing demonstrations.
If you want more history, you can check out the St. Petersburg Museum of History. It is the oldest museum in Pinellas County and aims to collect, preserve, and showcase the history and heritage of Florida with a focus on St. Petersburg. There is also the Florida Holocaust Museum.
This is one of three Holocaust museums accredited by the American Alliance of Museums, and one of the largest Holocaust museums in the country.
If you go to the Museum of Fine Arts in downtown St. Pete be sure to stop at Clementine Cafe for one of their famous baby cakes! The flavor changes frequently, but they are equally as delicious as they are beautiful!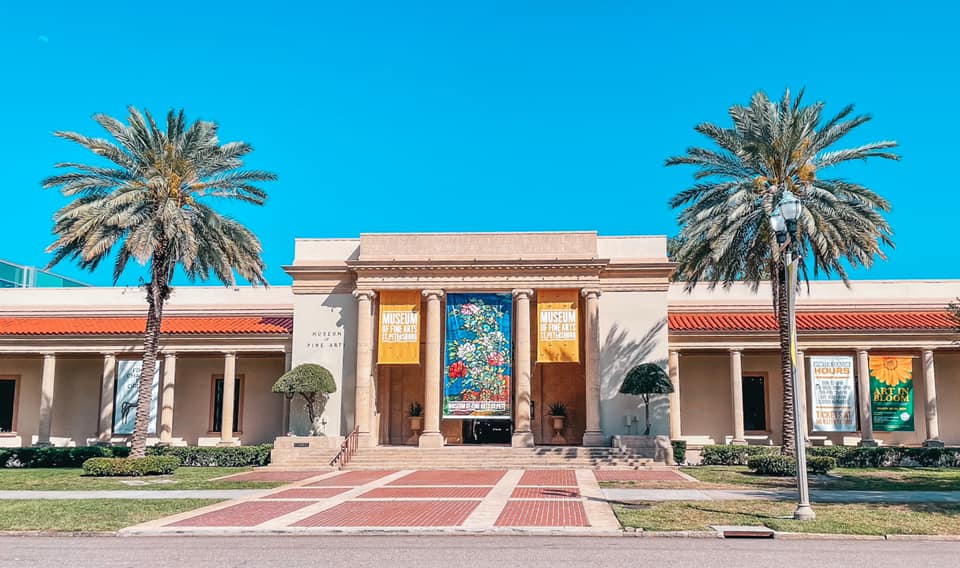 Check out a Rays game
Sports fan or not, who doesn't love a good tailgate? Ferg's is the place to be before a game (or during a game if you don't have tickets). You can walk from Ferg's to Tropicana Field and get hyped up.
The Rays used to fly under the radar, but after last 2020's World Series appearance, I have a feeling fans may be a little more amped up for the games these following years. Check out the schedule to see if there are any upcoming home games!
If you get bored with the game, you can always play your own games at Ballpark & Rec located inside Tropicana Field!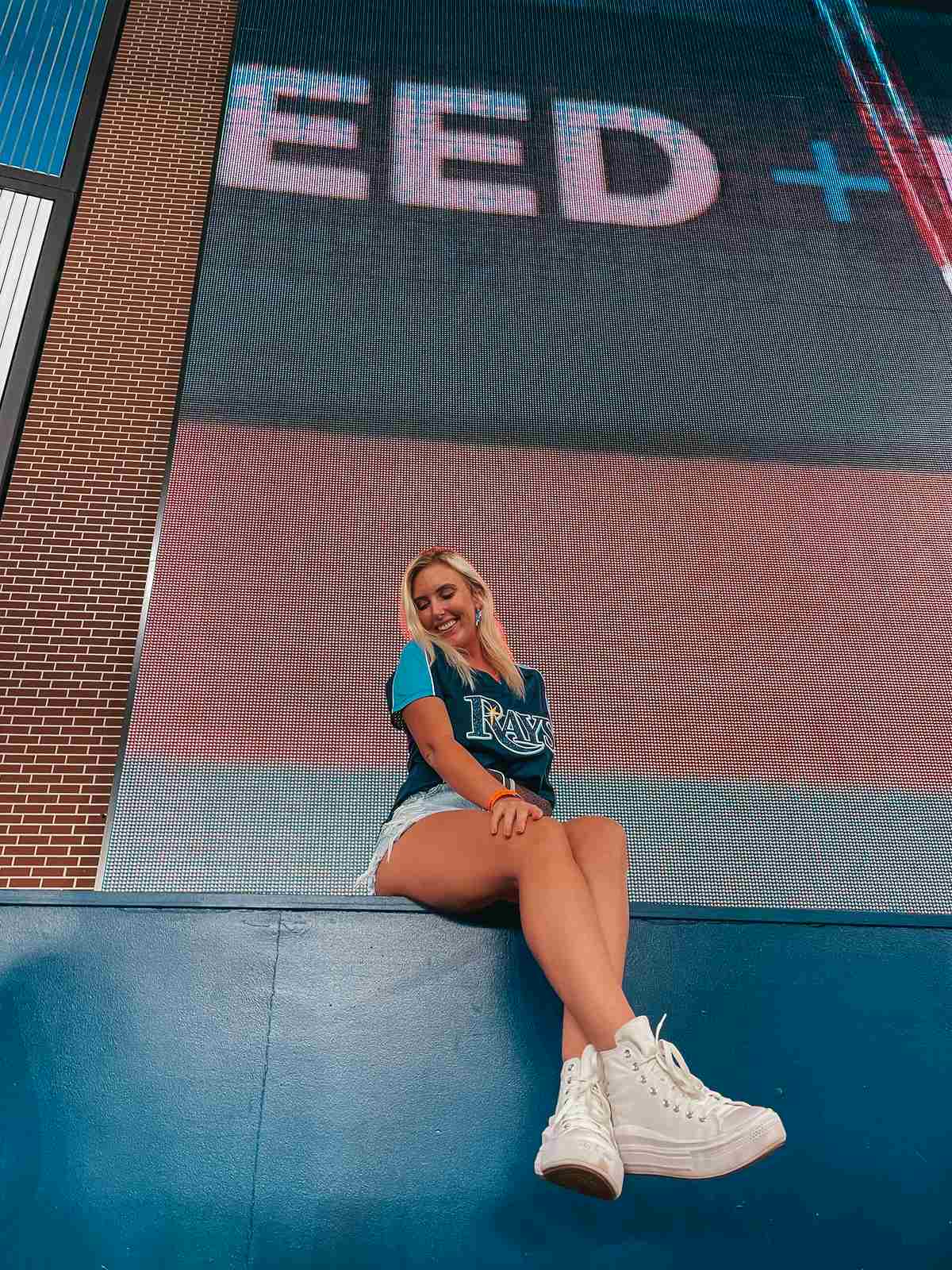 St. Pete Pier
The St. Pete Pier has finally opened, and it is absolutely stunning! Go during the day and catch some people fishing, or head there in the evening to enjoy the sunset! You can find a mix of art, history, and a nice selection of food and drink spots here. There are also a number of good spots at the pier to set up a picnic.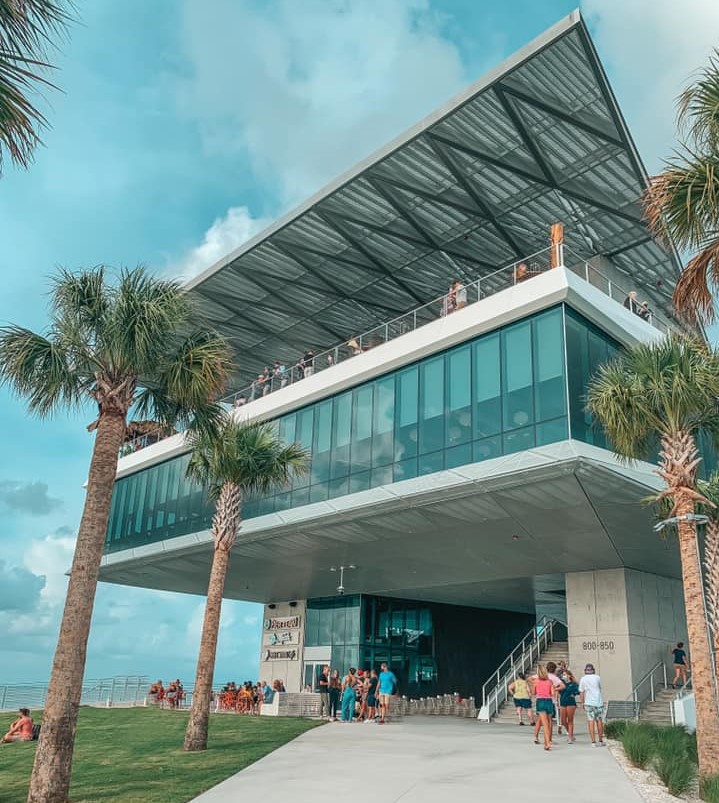 Spend some time at one of St. Pete's adorable markets
St. Pete has a couple of markets that occur on the weekends. Not only are they fun and unique, but they're also a great way to support our lovely community.
There's the Indie Flea Market, which is a large collection of local vendors who sell handmade crafts, jewelry, fashion, art, food, and more! It is something that I personally look forward to on the weekends that they have it. It's located in the Coastal Creative warehouse in St. Pete's Grand Central District.
Another market, held every Saturday is the Saturday Morning Market. It's actually the largest weekly fresh market in the Southeast U.S.! How freaking cool is St. Pete? I mean seriously. There are over 125 vendors here each Saturday. You can enjoy live music, fresh local produce, artisan-made goodies, and handmade crafts.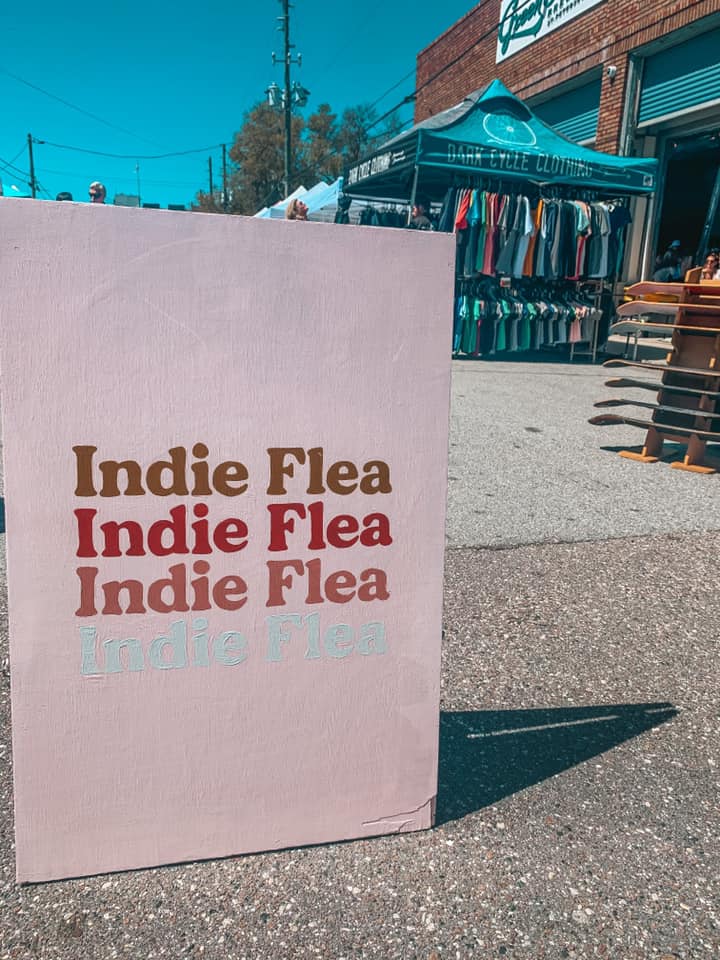 Get creative
As I mentioned, St. Pete is a super artsy district. It may inspire you to explore your own creativity a bit. There are so many options for fun art experiences. You can create your own pottery at Charlie Parker Pottery, paint some pottery at Practically Pikasso, do a glass workshop at Zen Glass Studio (make your own wine glass!), or do a classic favorite, Painting with a Twist!
Helicopter ride 
At The Hangar, you can do a helicopter ride through Tampa Bay Aviation and get an aerial view of this beautiful area we call home! There are different options from the length of ride, the area you want to see, and what time you want to go. Afterward, grab a drink at The Hangar!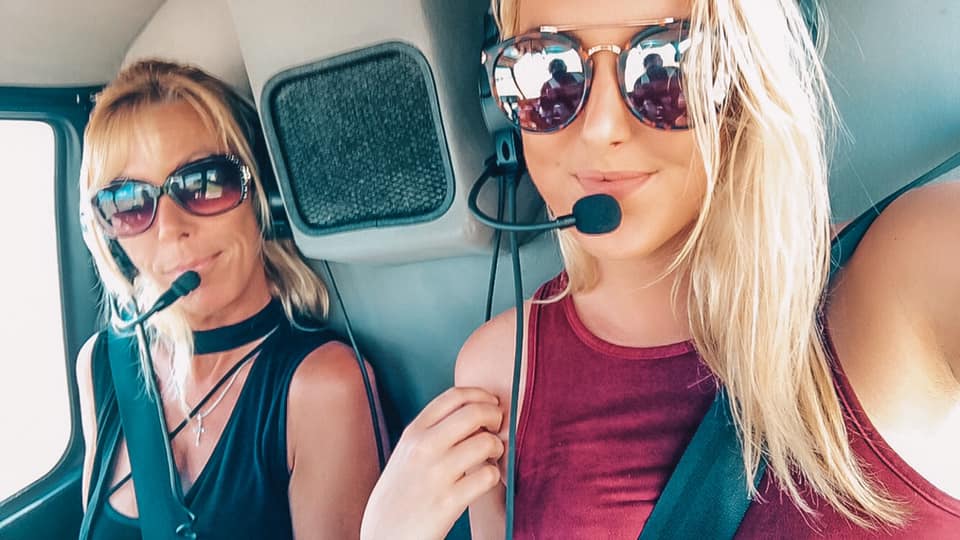 Get out on the water
If you thought you had to drive all the way to St. Pete Beach to do fun cruises or water activities, think again! Do a dolphin or sunset cruise with Pier Dolphin Cruises— seeing a dolphin is guaranteed! If you don't see one, your next ride is free.
Weedon Island Preserve
If you're in the mood for some nature, check out Weedon Island Preserve! It has miles of boardwalks and trails, a Cultural and Natural History Center, as well as kayak and SUP rentals in case you get bored of exploring by foot!
Getting Around in Downtown St. Petersburg
The downtown area is very walkable, but you can also bike or utilize downtown St. Pete's new e-scooters! Or, check out the new SunRunner. It's currently free for the first 6 months. It's fast and frequent (every 15 minutes), taking 35 minutes to get from downtown to St. Pete Beach and make several stops along the way.
If you are driving, depending on the time and day you may be able to find metered parking. We usually avoid downtown during busy times so it isn't usually a problem for us, but if all else fails we head to the Sundial Parking Garage where it's only $1 for the first four hours! For other parking lots and garages, check here.
If you're visiting from out of town check out Discover Cars for your car rental needs. They compare prices from 500+ trusted providers, have 24/7 support, and free cancellation!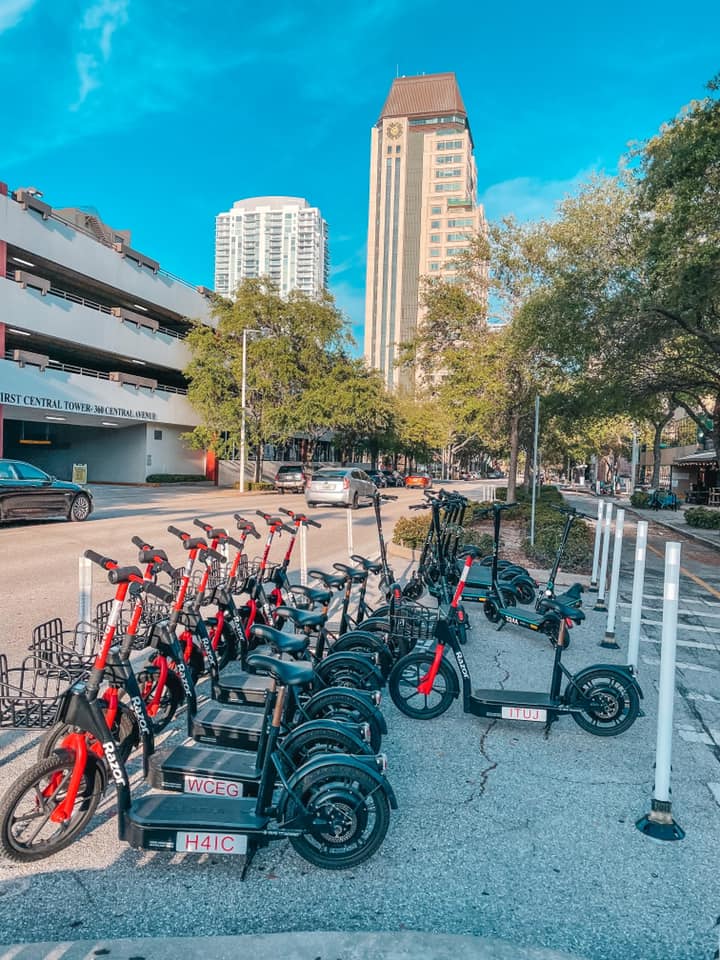 Where to Stay in Downtown St. Petersburg
If you are wanting to stay right downtown, downtown St. Pete is full of hotel options. From boutiques to luxury stays, see what's available during your stay by checking the booking.com map widget below!
My personal favorite places to stay in downtown St. Pete: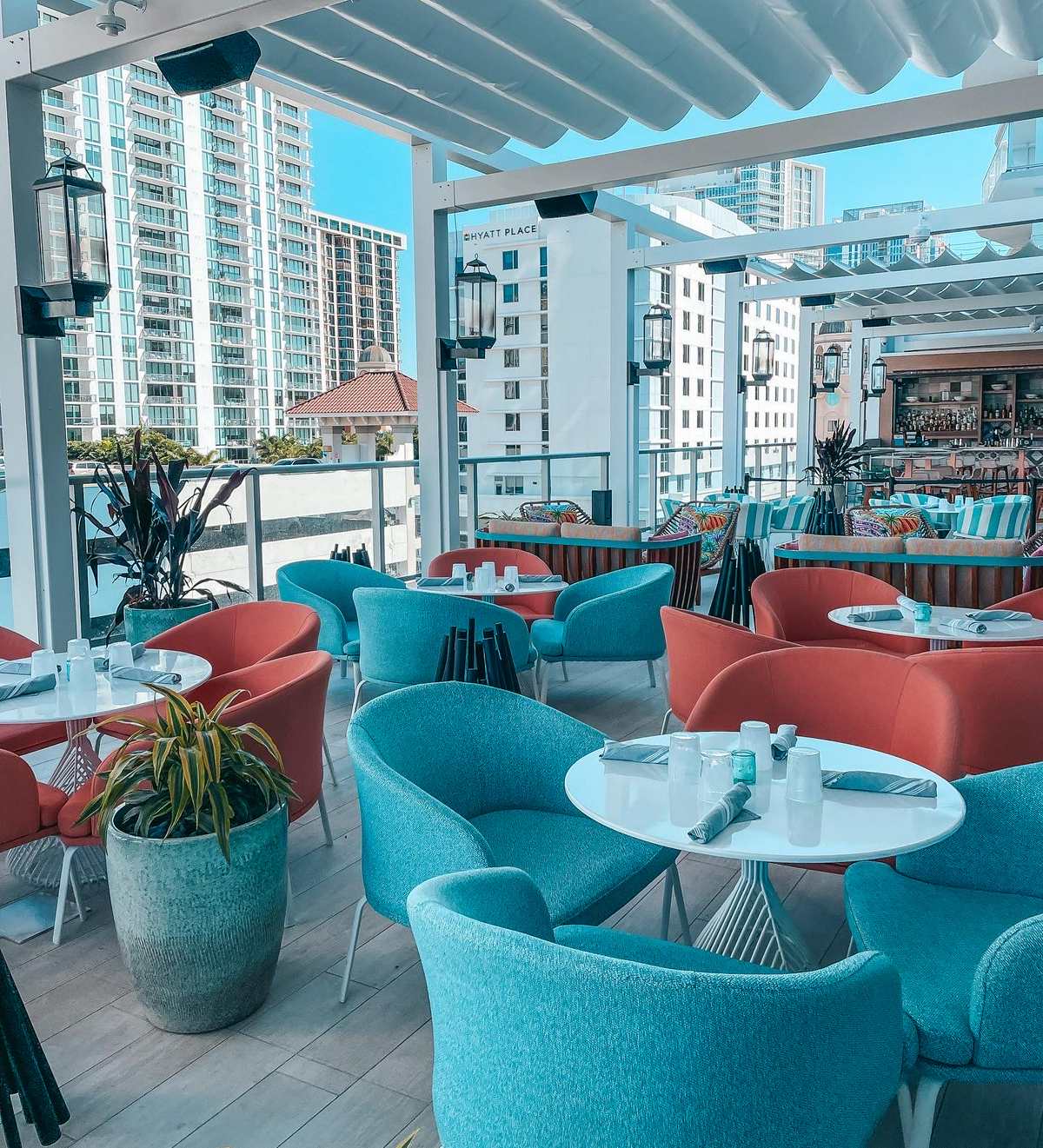 Let me help you pack with ease! Check out my Amazon storefront for some of the beach essentials you should have on your Florida packing list!
Which downtown St. Pete activity is your favorite?! Follow me on Insta @guidedbydestiny for more St. Pete and Florida fun!
Be sure to check out some of my other Florida posts like:
Free Things to do in Tampa Bay