This post contains affiliate links which means that I will make a small commission if you purchase a product after clicking on any of them, at no extra cost to you.
If you know me, you know that my absolute FAVORITE kind of bar is speakeasies. When I first moved here there weren't too many speakeasies in Tampa Bay, but they seem to be popping up a little more frequently the last couple of years. Lucky for me!
Speakeasies are secret or hidden bars that replicate aspects of historical speakeasies which were created to sell alcoholic beverages during the Prohibition era. The great thing about speakeasies is they're great for a date night or a night out with friends!
I've never been good at keeping secrets, so I'm here to spill all of the details on Tampa Bay's best speakeasies!
Speakeasy in Tampa
Ciro's
Ciro's is currently the only speakeasy actually in Tampa, as well as the oldest in the area. Call or book online to reserve one of their private boots, or enjoy your craft cocktail in their lounge area. I personally love their booths, as they feel very intimate (the perfect date night restaurant).
If you're wondering how to get in, within a few hours of your reservation you will receive a text message for the password you'll need to give at the door. The outdoor area used to be very unsuspecting and my first time ever visiting I really struggled to find it— but that's half the fun!
Now, they have a valet out front that's a dead giveaway. The password aspect and vibe are still lovely though, and it's definitely worth checking out!
They have a small, eclectic menu if you come hungry. Even when I'm not hungry it's hard to resist their duck fat fries (just trust me). For cocktails, they have classic favorites as well as "alluring elixirs" which have a little more pizazz. The Fancy AF is especially fun.
They have a great happy hour Monday-Friday that includes $8 cocktails and a few discounted bites (including $4 duck-fat fries!).
Check out my complete guide to the best bars in Tampa!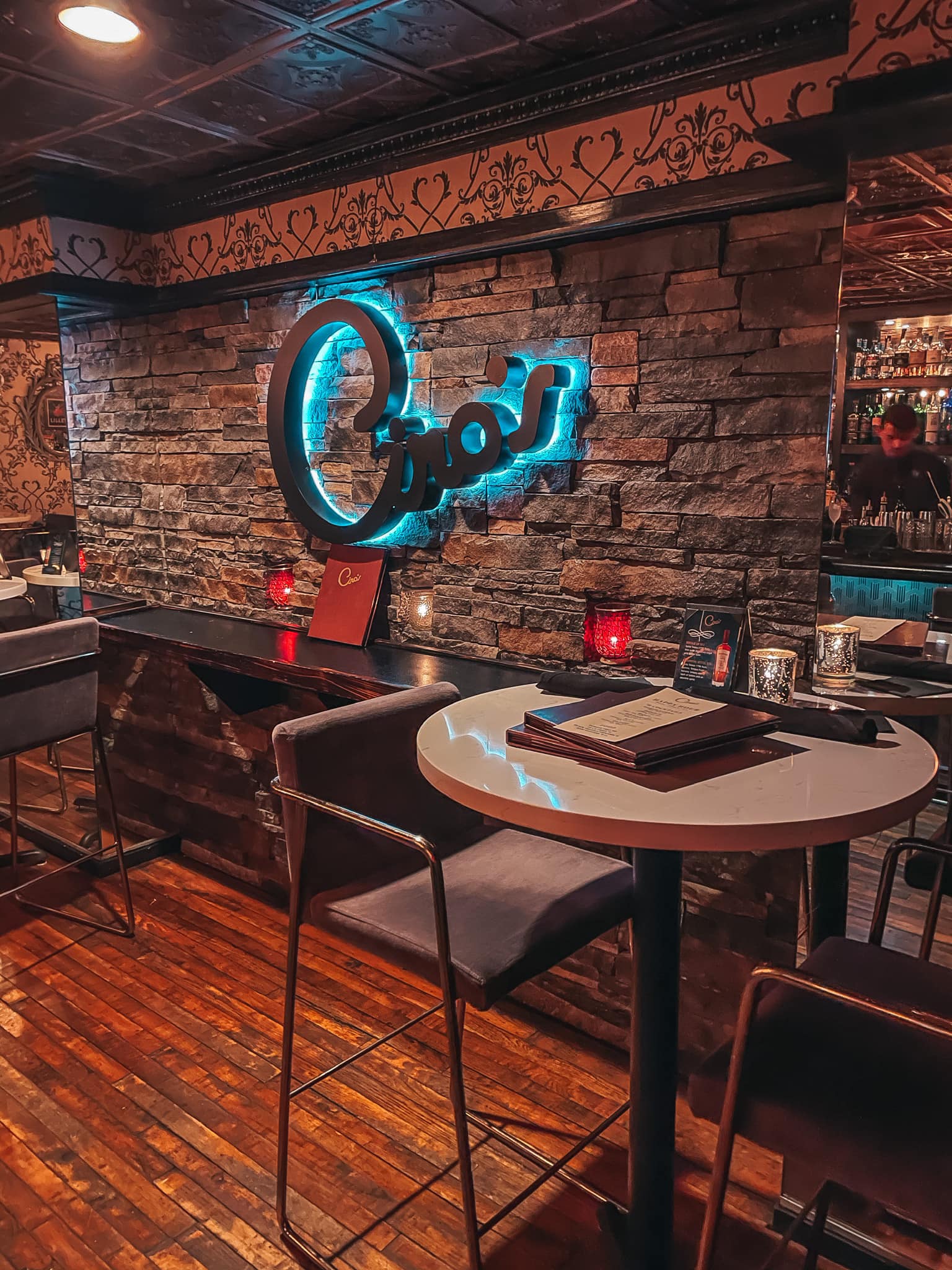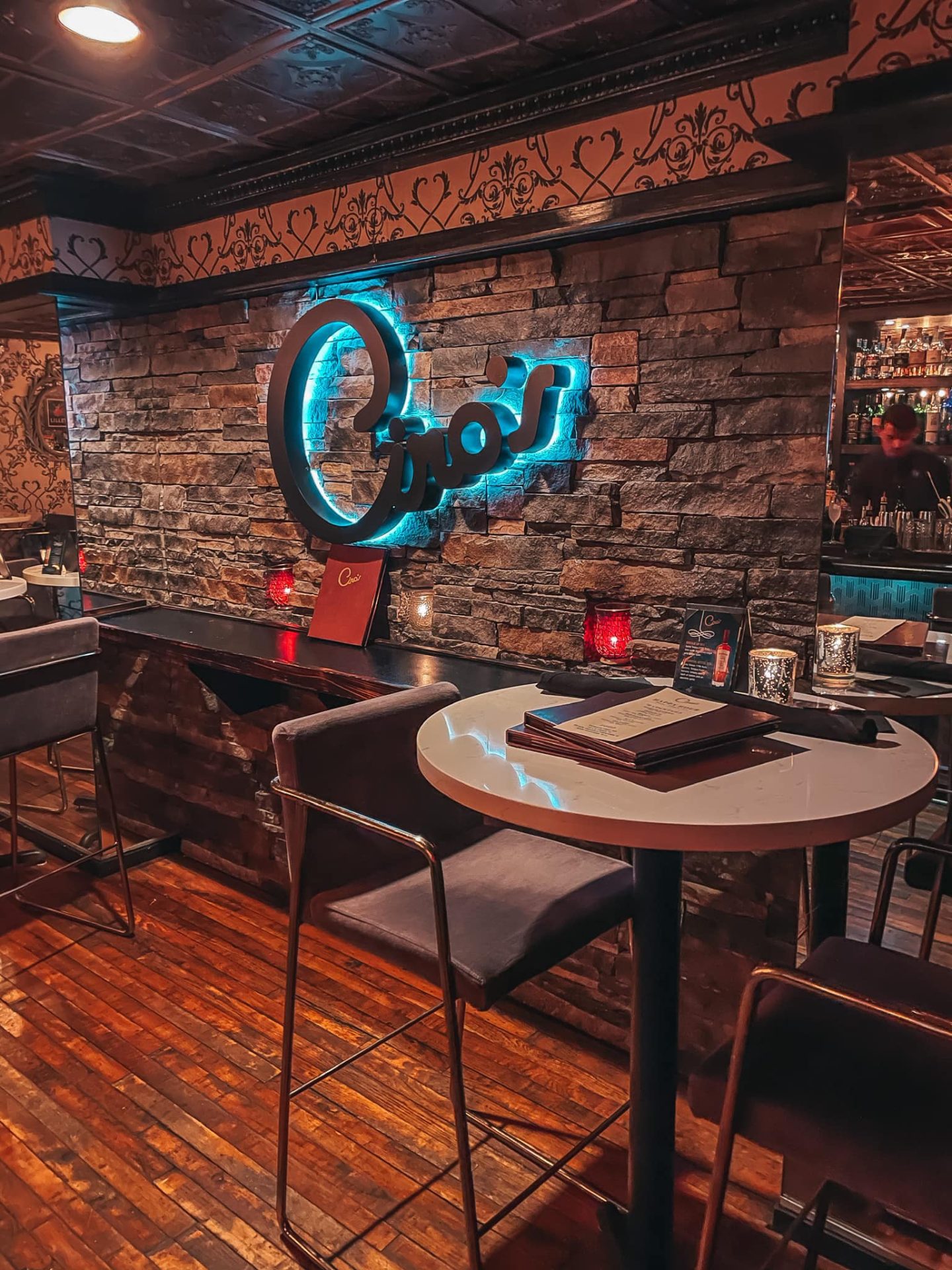 Speakeasies in St. Petersburg
The Saint
The Saint owners went ALL OUT on this speakeasy. I mean EVERYTHING is on brand— a confessional to enter, the menu, the artwork, the lighting, the glassware, the uniforms. I could go on and on.
This is not only one of my favorite speakeasies in Tampa Bay, but also one of the best bars in St Pete!
Each week, a new confession is posted that must be confessed prior to entering. Once you enter you will appreciate every detail that creates this sinners and saints aesthetic.
I usually choose drinks from the Seven Deadly Sins menu and have tried Lust, Gluttony, and Sloth— all were fabulous with beautiful presentation to match!
Tuesday through Friday from 5-7 PM they have a holy happy hour.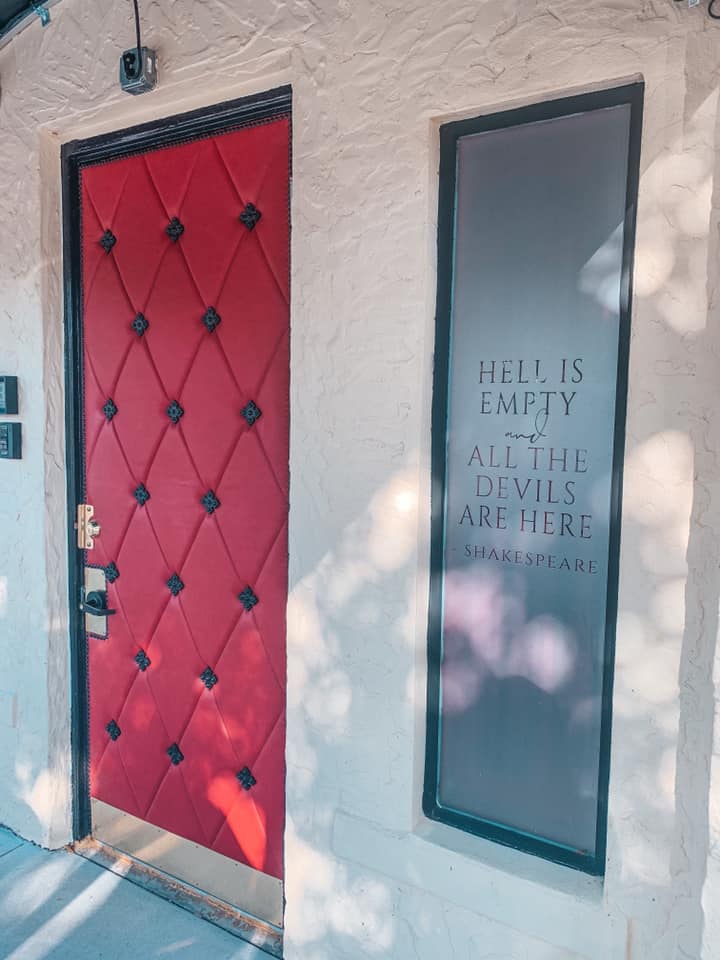 Dirty Laundry
This is officially the newest speakeasy in Tampa Bay— and it's a good one! Dirty Laundry appears to be a trendy laundromat serving up pastries and coffee. However, by night I suggest you pick up their payphone and you will be informed how to enter.
Upon entering you will be transported to a Havana-inspired cocktail lounge. The owners really paid attention to detail here. There are fun neon signs, 8 fun Cuban-themed cocktails, and even live music or a DJ depending on the night.
They even have a large spacious outdoor patio area along with their indoor lounge. This place is great for birthday celebrations or bachelorette parties! (Definitely add St. Pete to your list of best Florida destinations for a bach party if you haven't already!)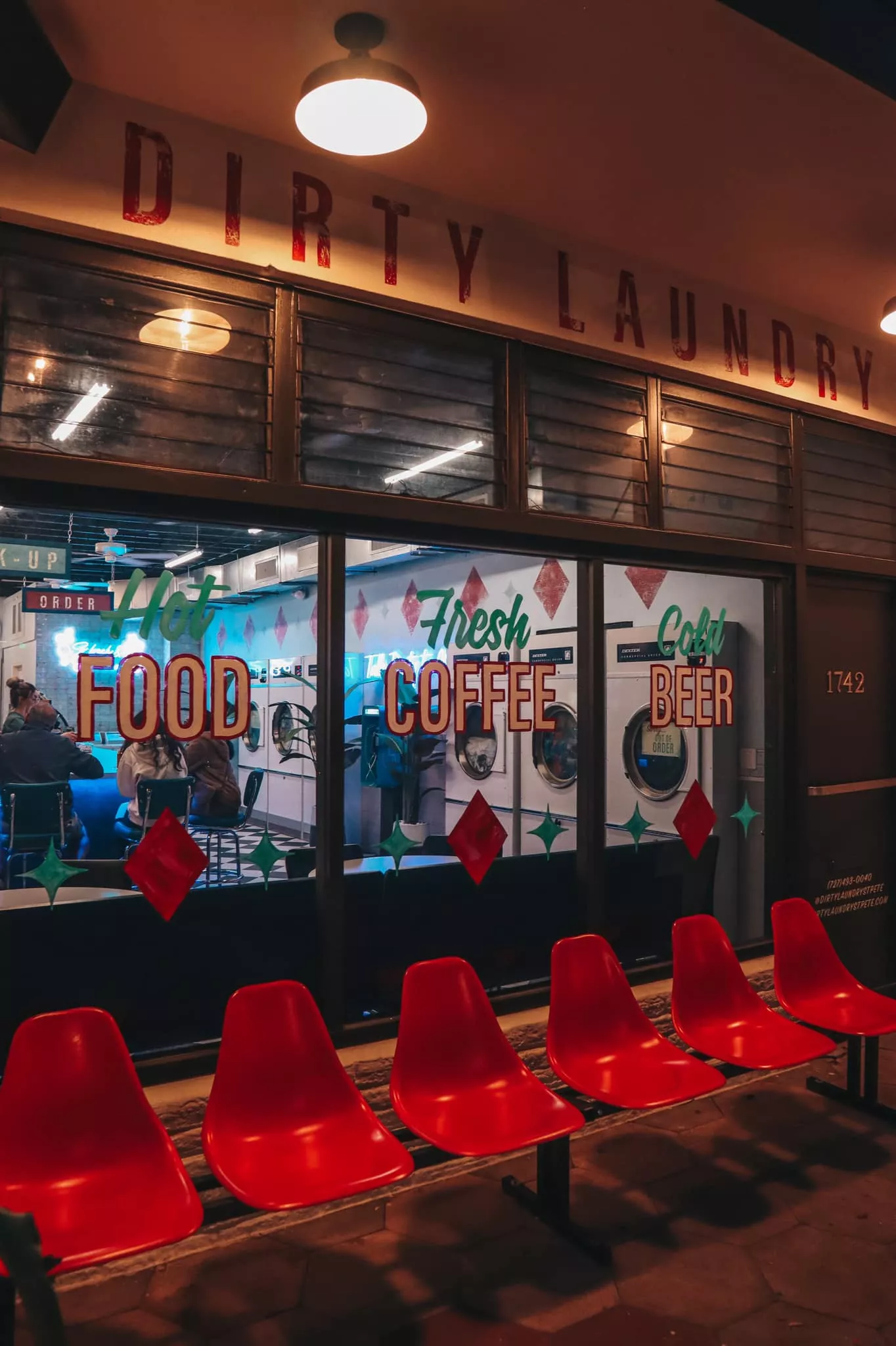 Bar Chica
Quality spirits and fresh ingredients are a focus at Bar Chica, and it shows. The cocktail menu here is rum-heavy, but you can certainly find other options. They even had an option with mezcal, my most recent favorite spirit!
If you're wondering how to get here, head to the Bodega in downtown St. Pete and head to the back, where you will find an unsuspecting door near the restrooms that slides. Slide it on open and you will find Bar Chica!
This is probably the smallest speakeasy on the list. It can occupy around 20 people, and the bar seats just 4. The space is intimate but cozy.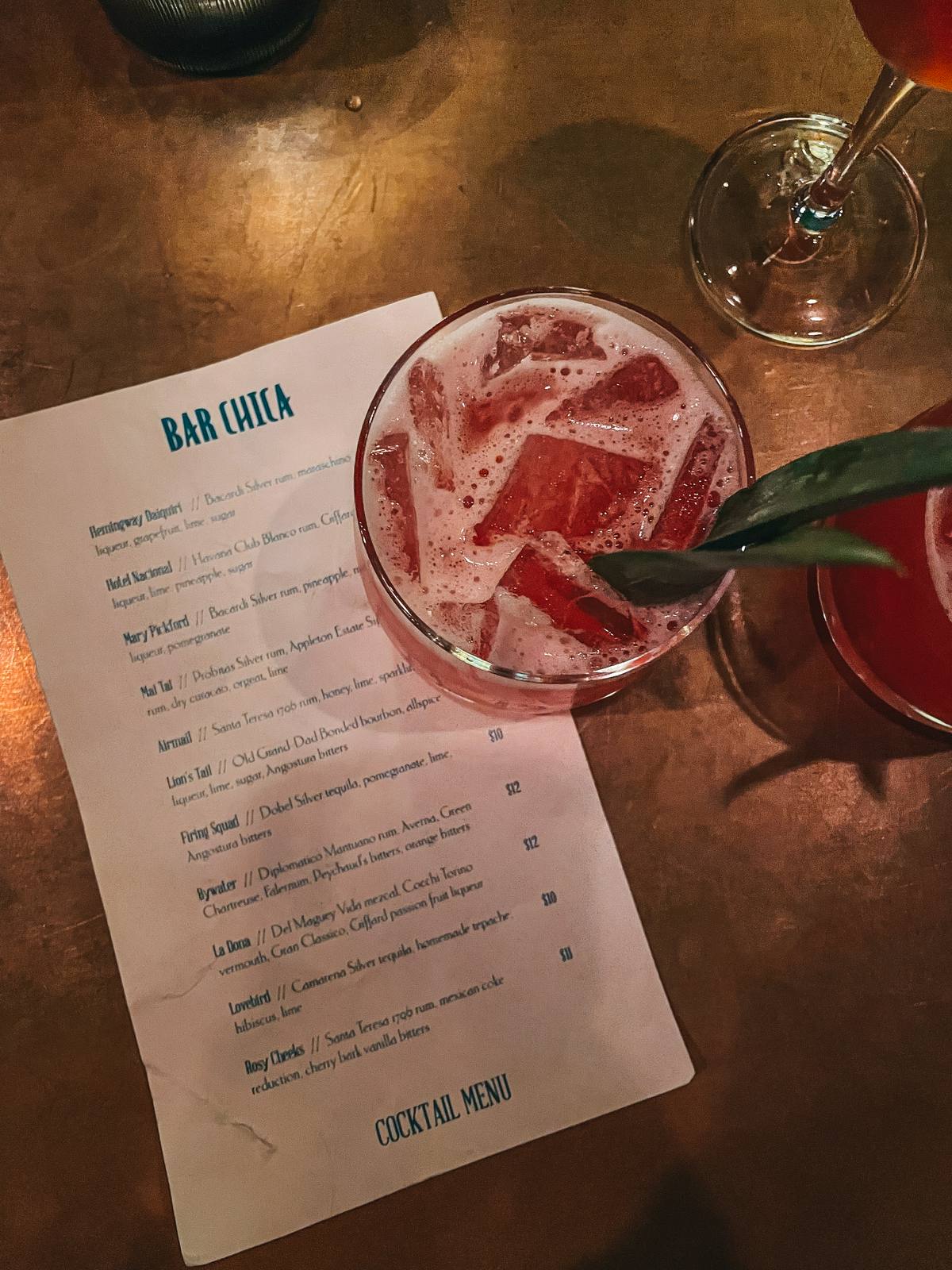 CW's Gin Joint
CW's Gin Joint is one of downtown Tampa's gems. Not only are the cocktails delightful, but the food is also out of this world. Even if you don't have room for a full meal, at least try one of their starters. I love their fried artichoke with caviar remoulade!
Along with great cocktails and food they also often have live jazz music providing a complete experience.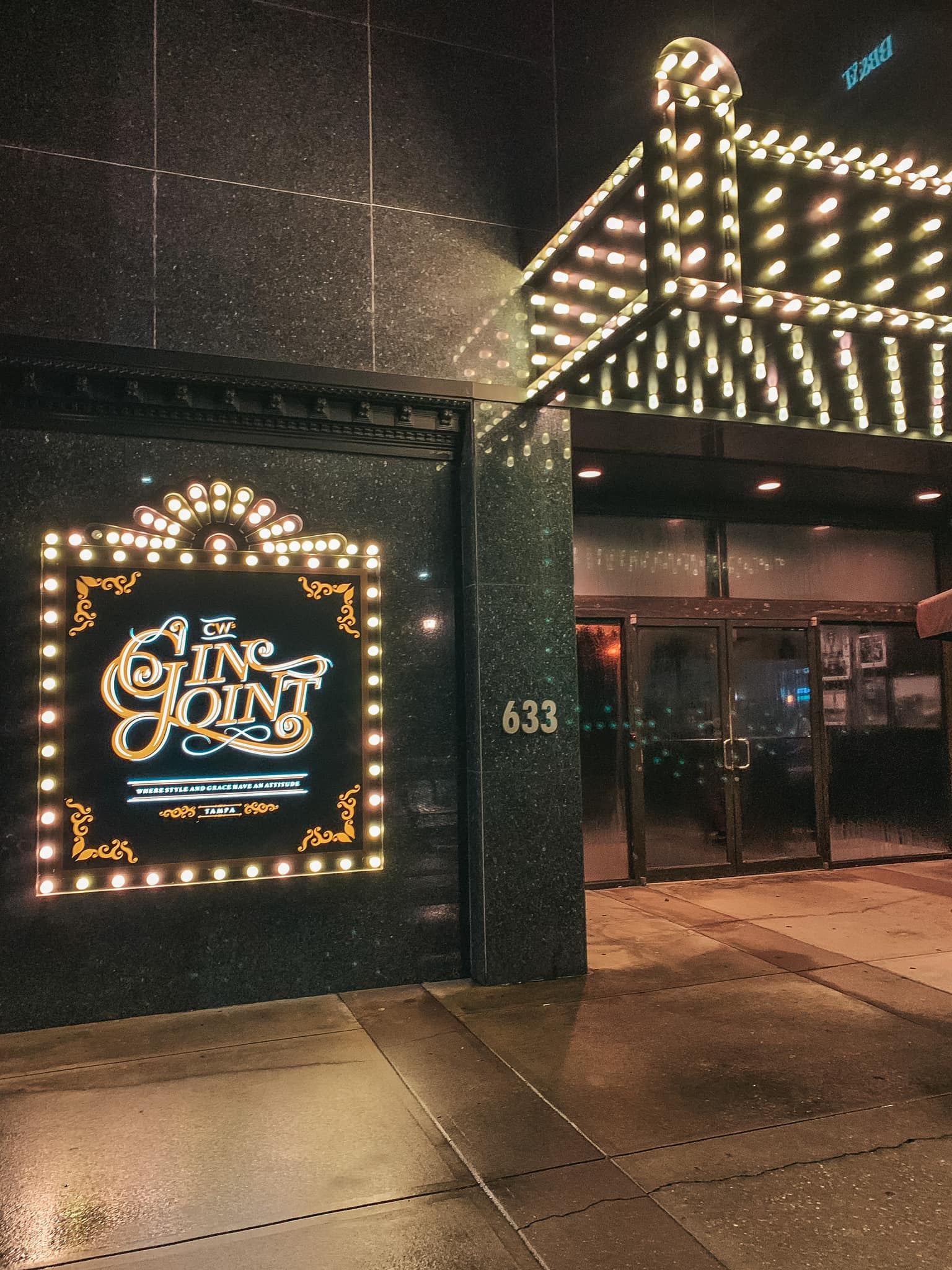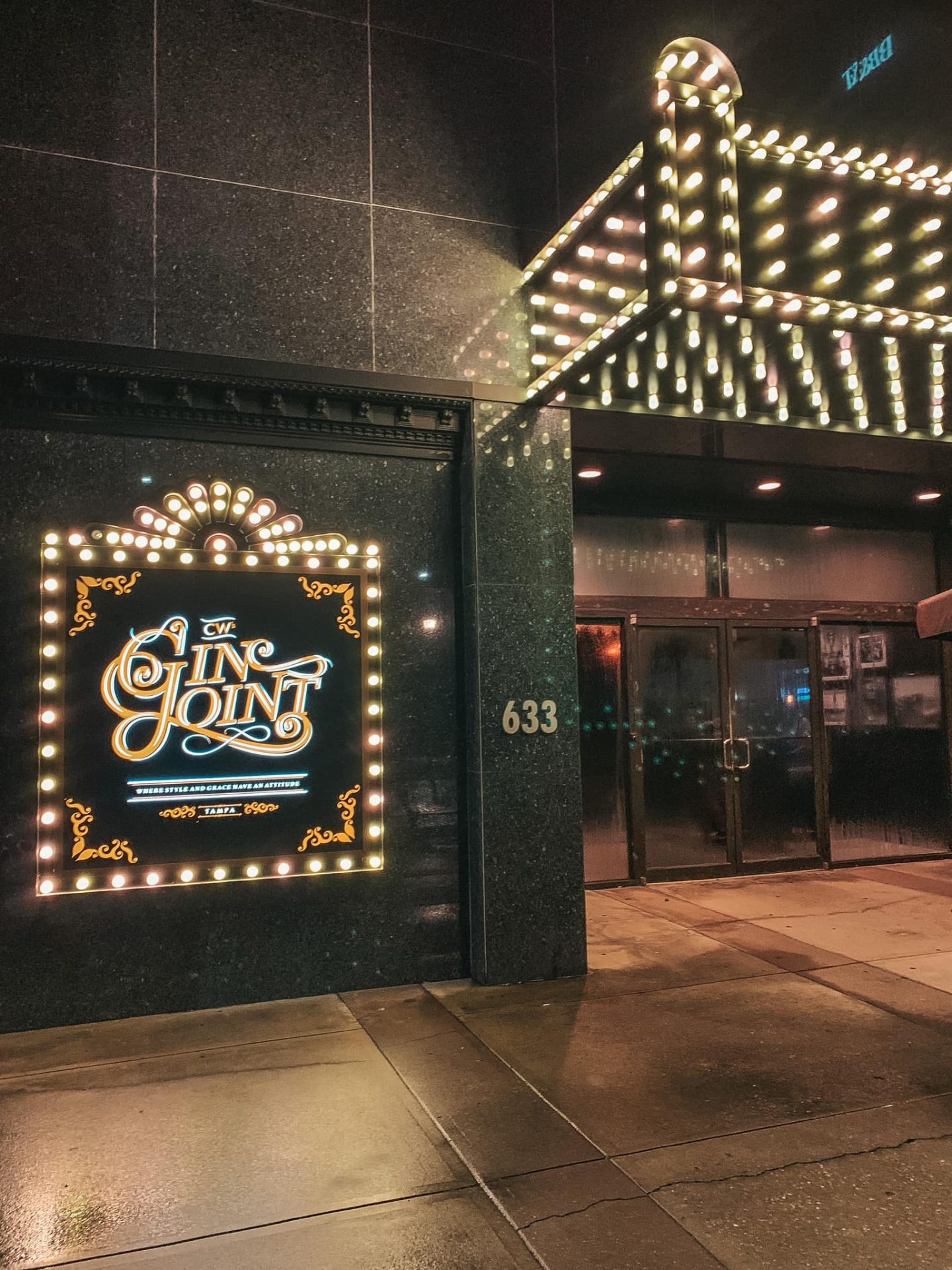 Mandarin Hide
If you're wondering where the best espresso martini in St. Pete is, look no further. You can't talk about Mandarin Hide without talking about espresso martinis, and that's a fact.
The bartenders pride themselves on craft cocktail culture though, so if you aren't a fan of espresso martinis and nothing on the menu is catching your eye, they are more than happy to build you your own custom drink!
They have one of the largest inventories of spirits (over 450) as well as one of the largest bourbon, whiskey, and scotch selections in Tampa Bay, including rare and limited spirits not found anywhere else. So I'd say you're in good hands. 
Their sister location is Mandarin Heights in Seminole Heights and it's also a great spot with a totally different vibe!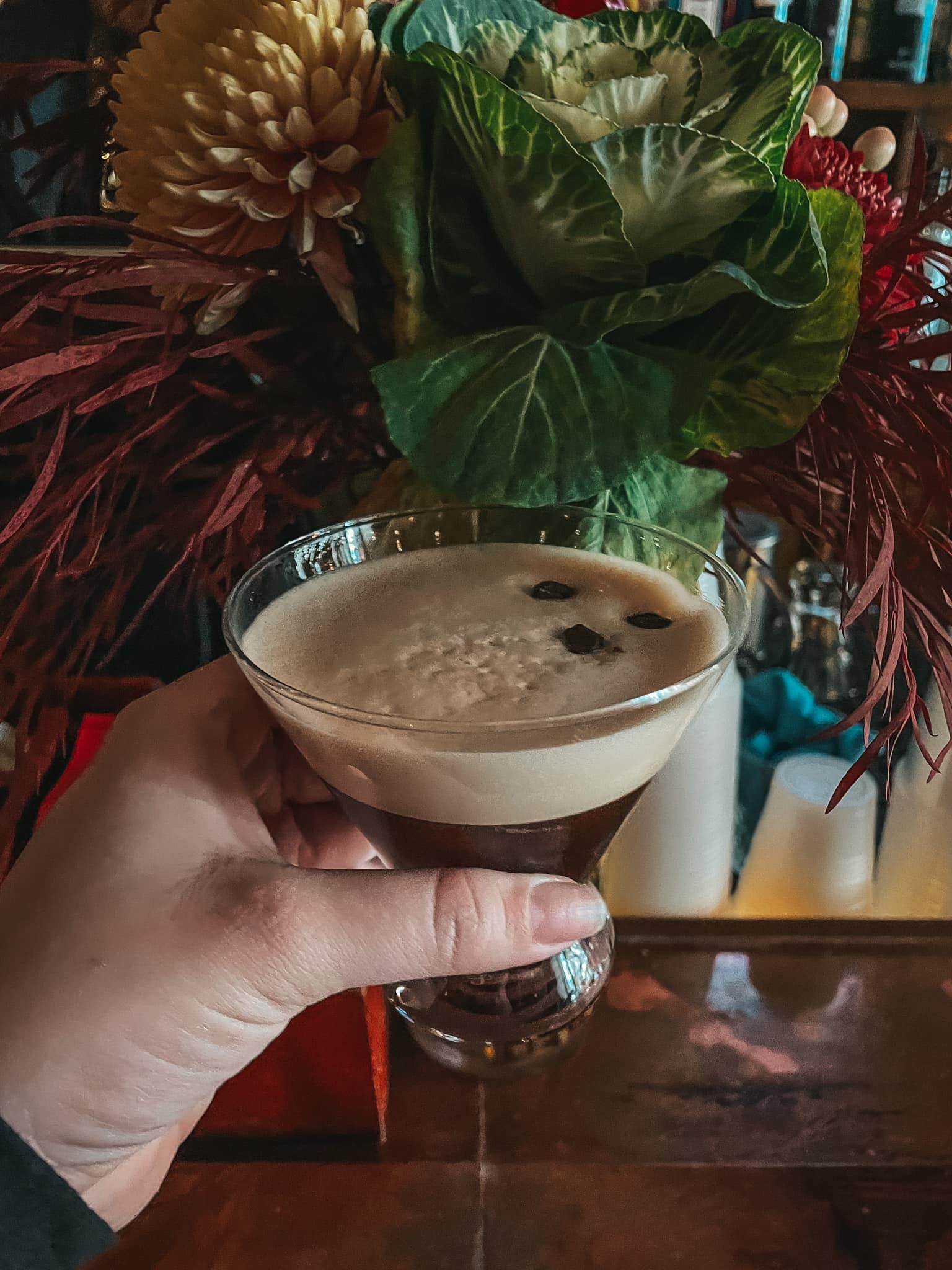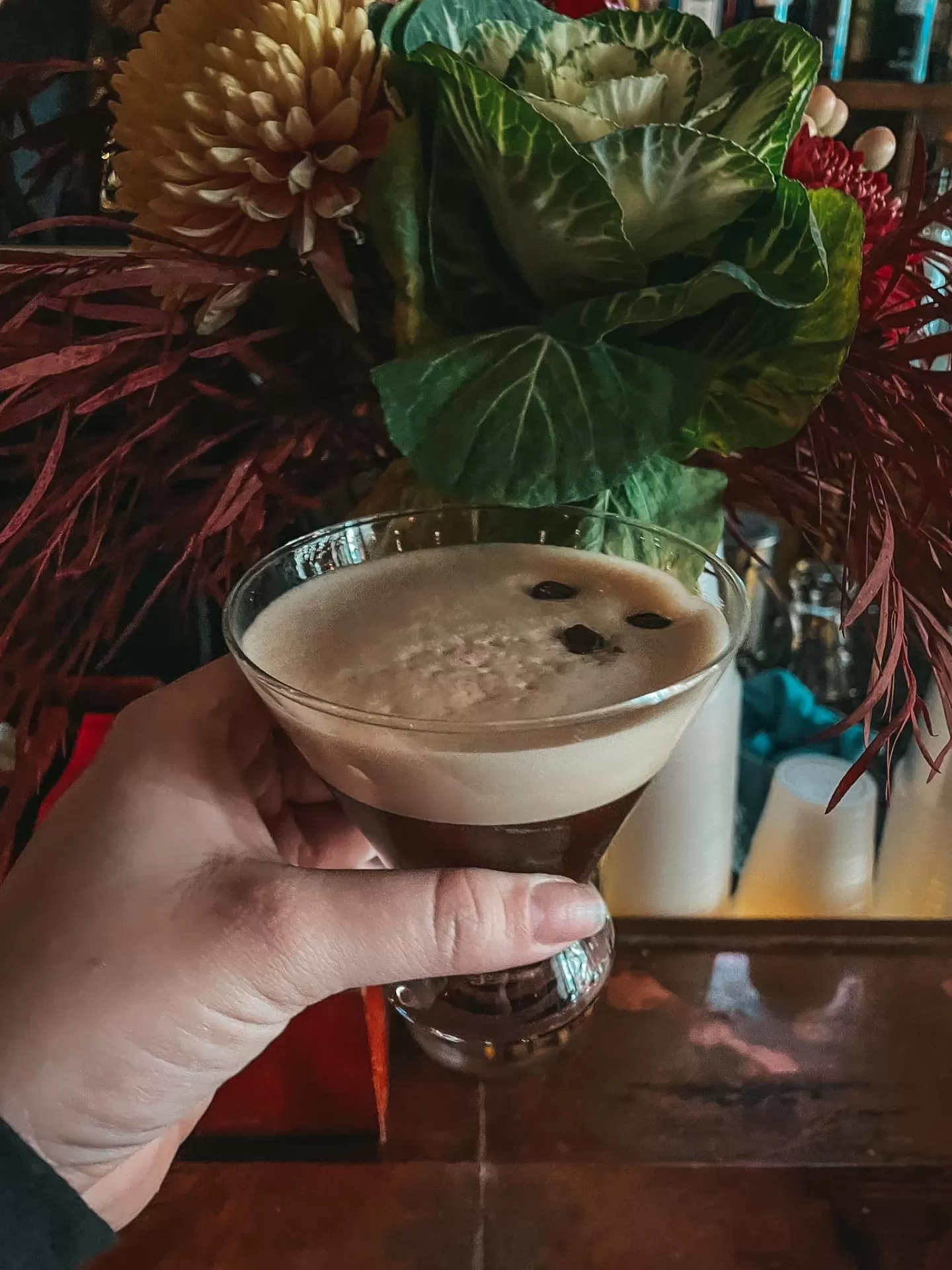 Repeal 18
Repeal 18 is a handcrafted cocktail lounge and a must-visit spot in Westchase. They of course provide delicious craft cocktails, but I especially love them because they offer bar games like pool and darts. The best part is the games are even free. Craft cocktails and games? That's my kind of place!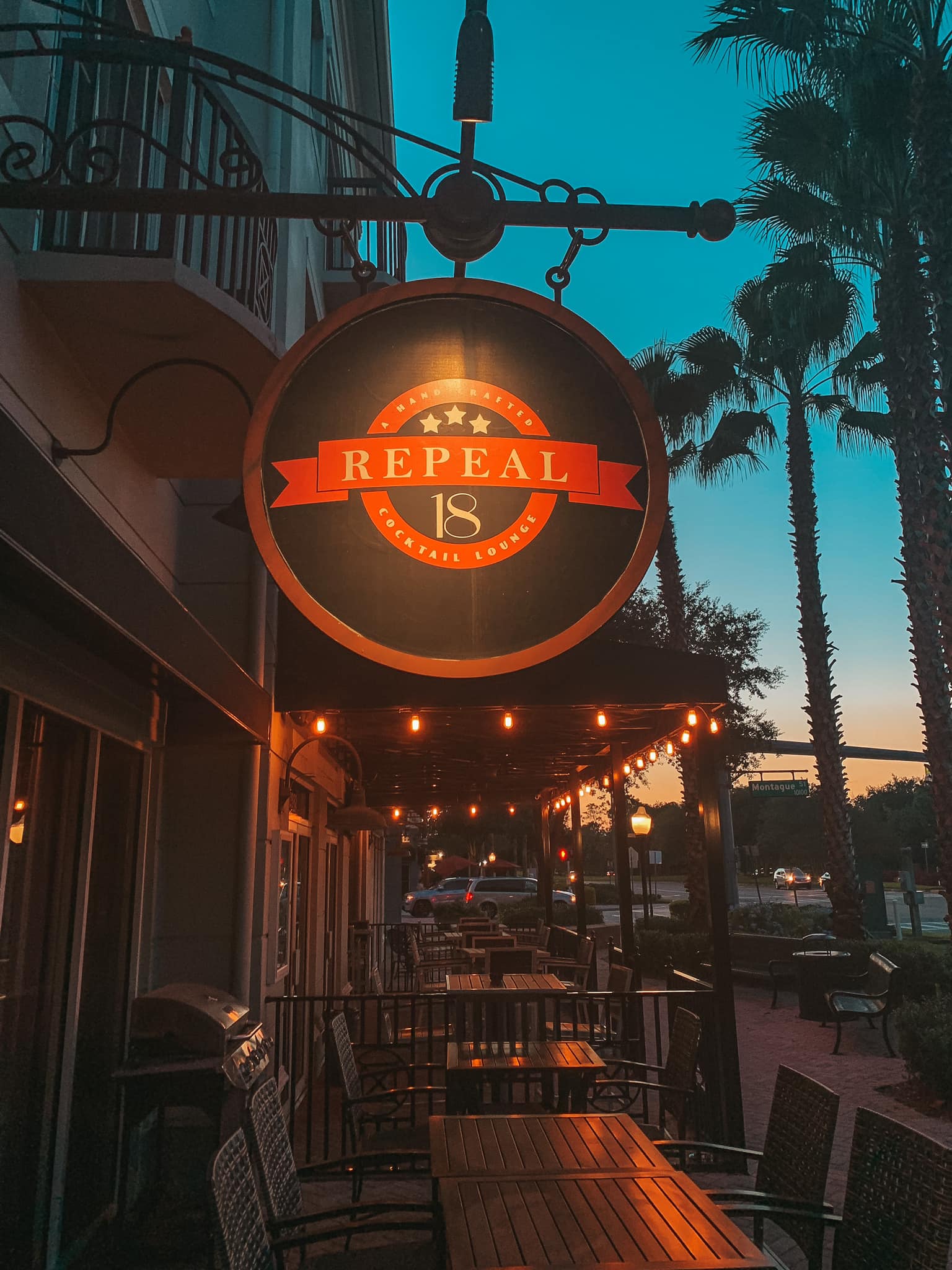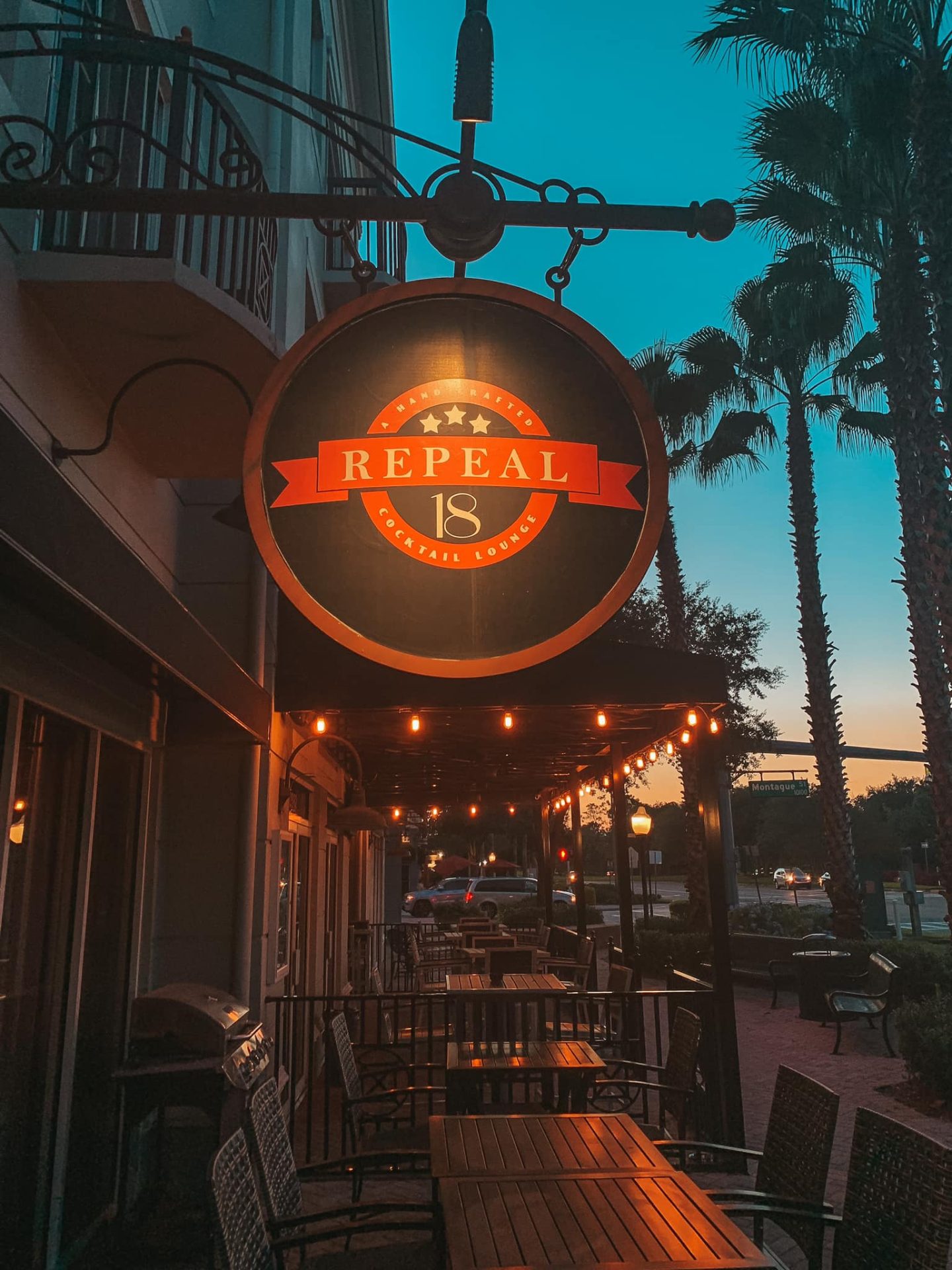 The Nest at Cara Cara
The Nest has an amazing lounge area that gives off speakeasy vibes. It's the perfect place to unwind and have a few drinks with some friends. They will not disappoint you with their drink presentation! I recommend coming hungry and eating at Cara Cara— it's easily one of the best restaurants in Dunedin!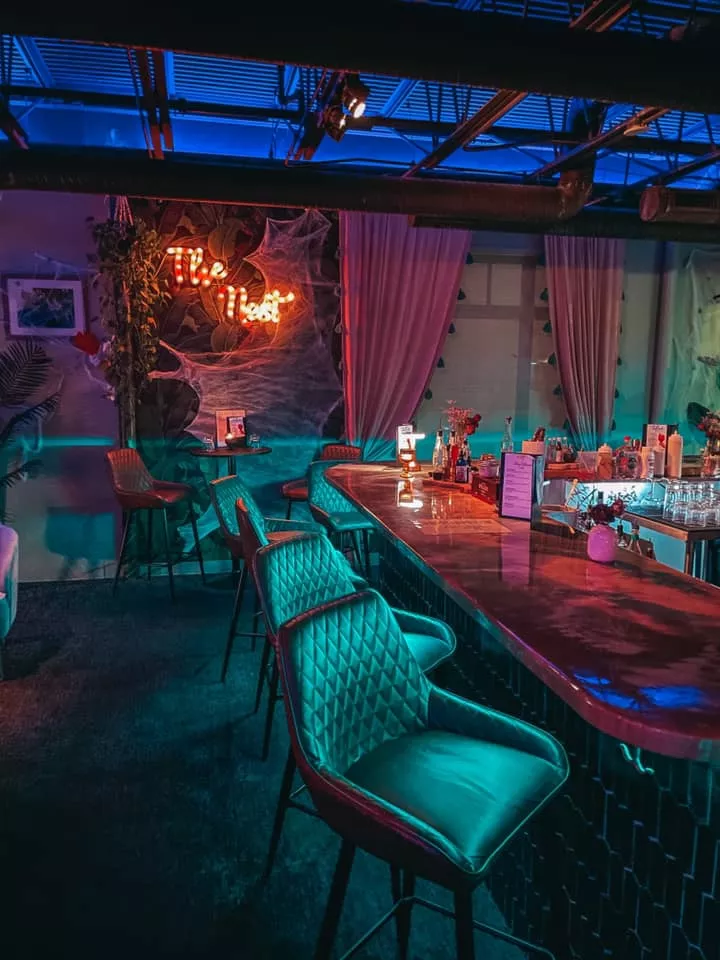 Sonder Social Club
Sonder Social Club is also located in Dunedin. It features cozy, dim lighting with shelves of liquors adorned with one of those sliding ladders you often see in libraries, along with my favorite touch— the speakeasy-style bathrooms that have the doors hidden within bookshelves.
They have a lovely craft cocktail menu! Don't see anything you like? No worries, tell the bartender a few things that you crave, and they will whip you up your own personalized cocktail!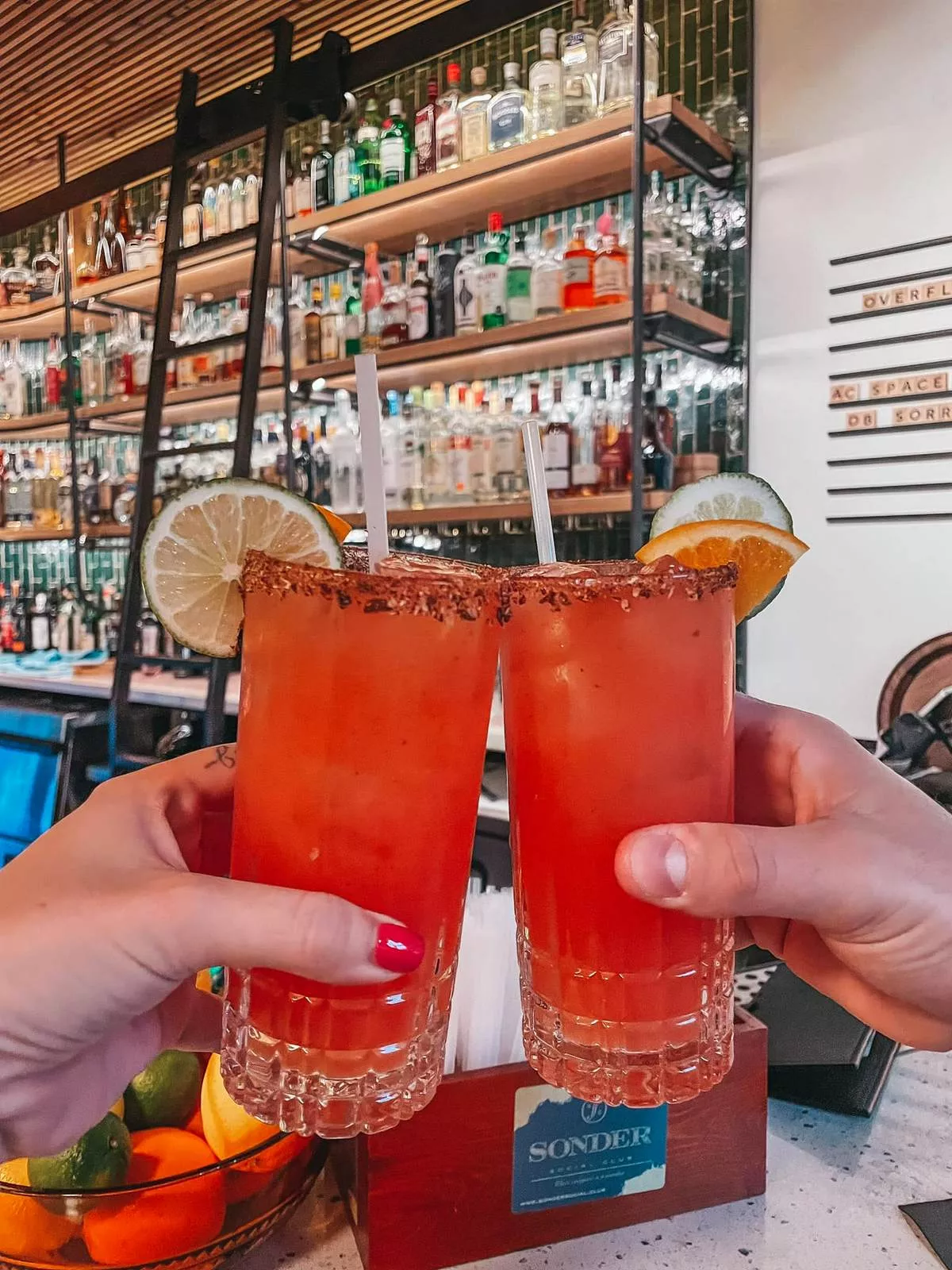 Gigglewaters
Gigglewaters is one of the best things to do in Safety Harbor (one of my favorite day trips from Tampa)! It's a super cute venue that provides a unique experience with food, craft cocktails, and movie screenings. Check out their upcoming screenings and head over to check them out!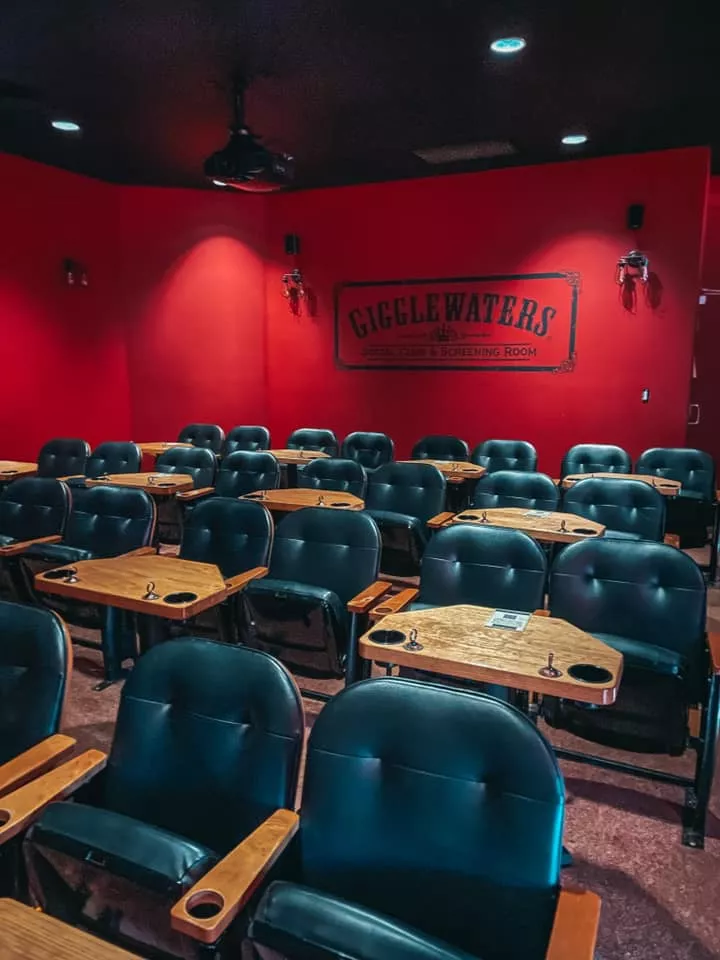 While speakeasies have been popping up more and more, there have also been some that have unfortunately had to close their (hidden) doors. I hope to see them continue to pop up in Tampa Bay, as they do provide a truly unique experience!
I really hope that you enjoyed this list. Be sure to follow me on Instagram at @guidedbydestiny for more Tampa Bay and travel content 🙂 Some other popular posts you may enjoy:
Fun things to do in St. Pete Beach
Clearwater breweries you need to try