This post contains affiliate links which means that I will make a small commission if you purchase a product after clicking on any of them, at no extra cost to you.
Are you packed and ready to attend your camping festival? This ultimate camping festival packing list will make sure you are! Whether you're a first-time camper or an experienced festival-goer, it's important to make sure you bring the right items to survive and thrive. From essential camping gear to must-have entertainment items, this camping festival packing list will ensure you have a successful and enjoyable experience.
⛺️ Camping festival packing list
You can find all of the items included in this list in my Amazon Storefront!
Click herе to browse
Also, if this list seems overwhelming, remember that if you are camping with a crew each person will bring certain things. This isn't a list of things you alone are expected to bring! Just make sure you communicate who is bringing what.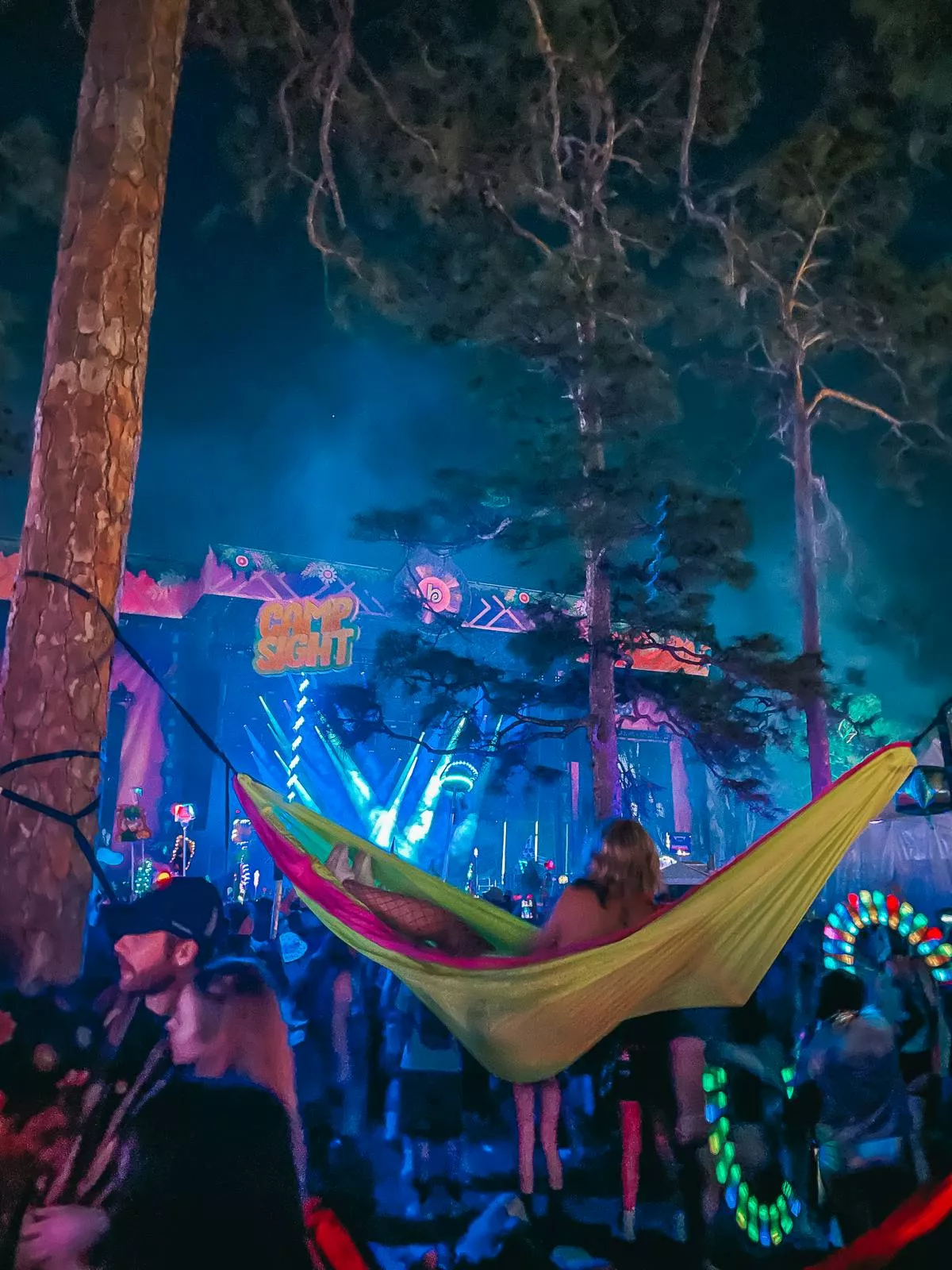 The ultimate camping festival packing list
The Essentials
When you're preparing for a camping music festival, it can be easy to forget the essentials. Here is a comprehensive list of all the essential camping festival items you will need to make sure your festival experience is both comfortable and enjoyable.
Campsite Common Area
If you want to create a comfy and relaxing space for you and the crew for your downtime from the festival, make sure to add these items to your camping festival packing list!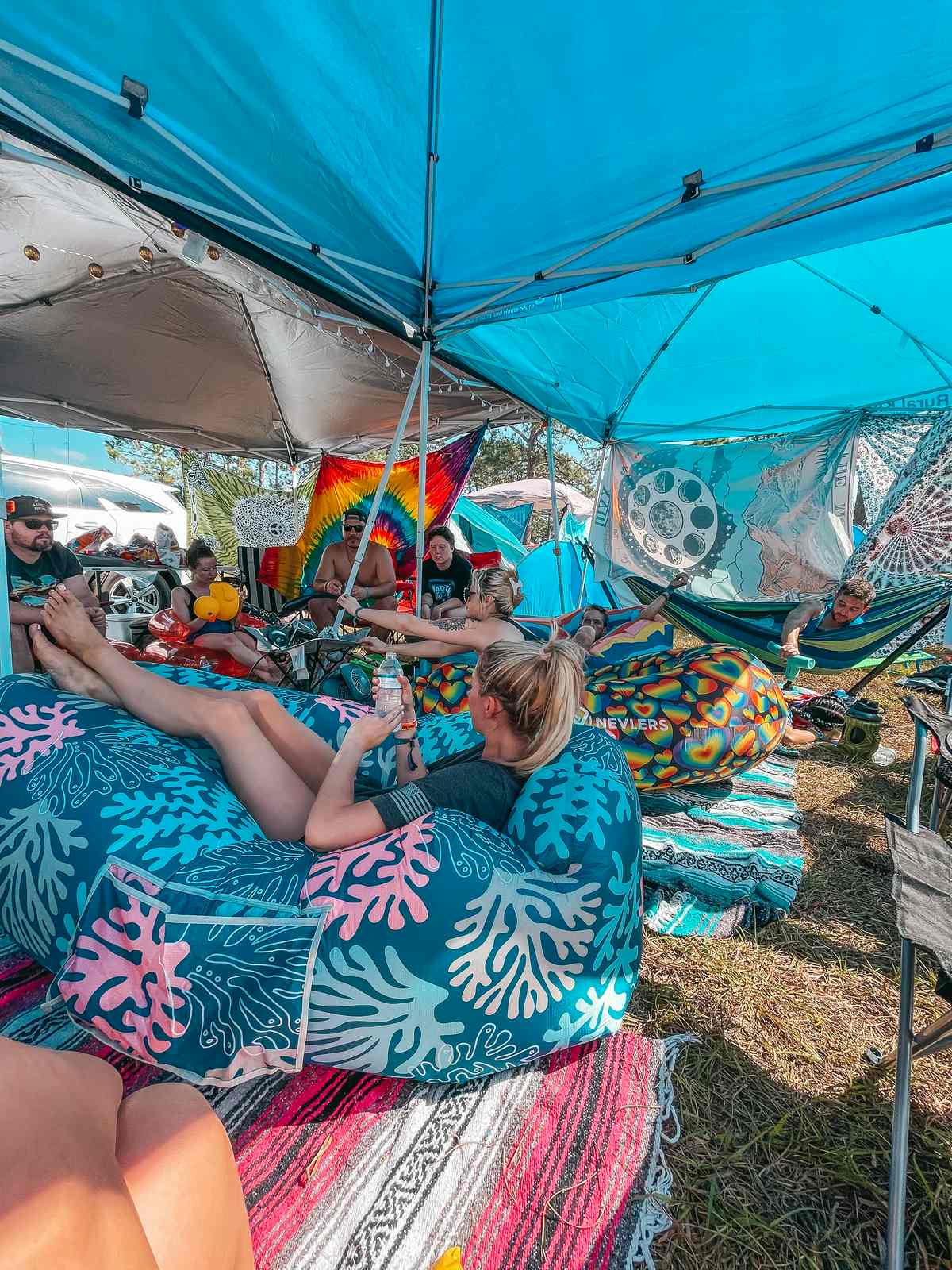 Sleeping Arrangements
When packing for a camping music festival, it's important to have the right sleeping arrangements to make sure you get the most out of your experience. Here's what you'll need: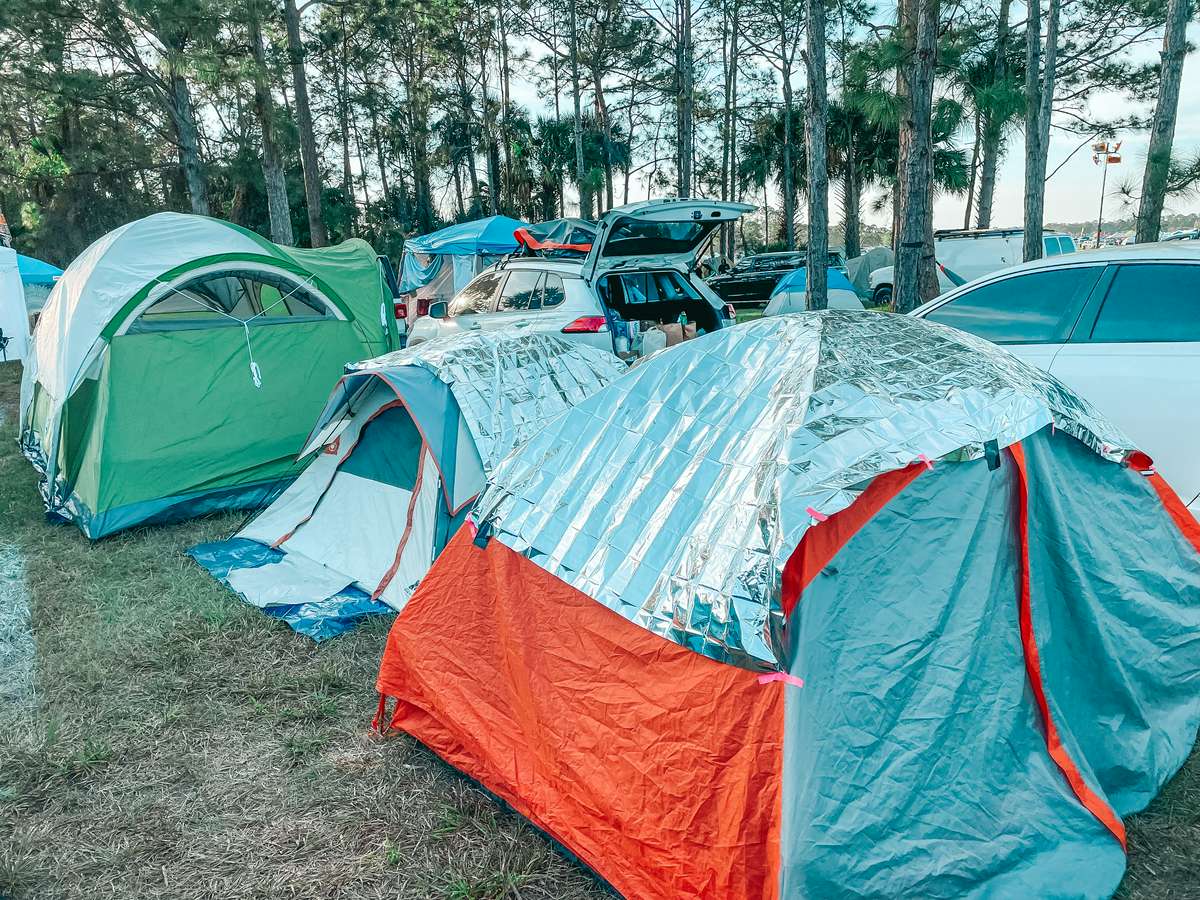 Clothing
When it comes to packing for a camping music festival, be sure to bring plenty of clothing options. You want to make sure that you are prepared for whatever weather conditions the festival brings. Consider bringing layers of clothing such as t-shirts, tank tops, and light jackets, so you can take off or add layers as needed.
Check out my comfort favorites as well as festival favorites when it comes to clothing!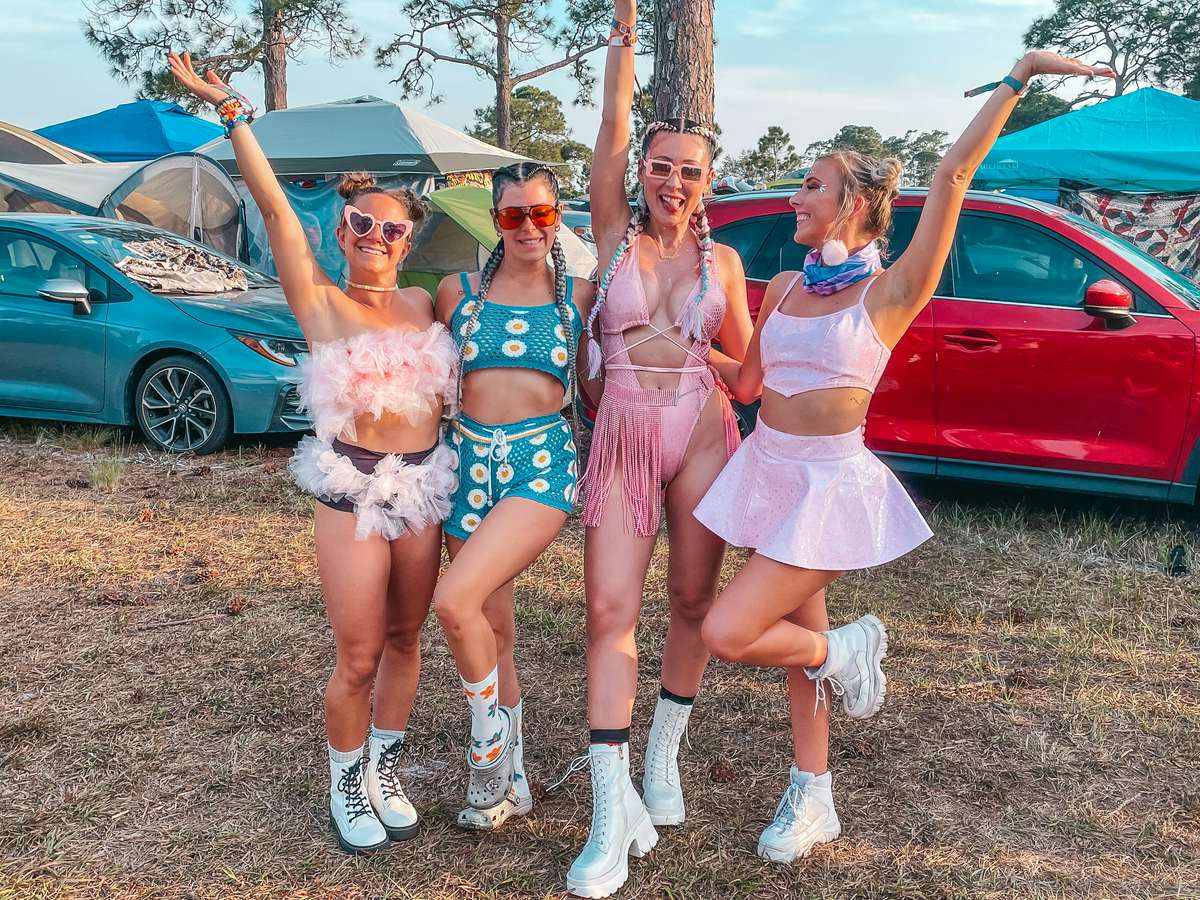 Toiletries
No matter how long you plan on being at the camping music festival, you need to pack the right toiletry items so you can stay clean and comfortable throughout your stay. Here are some of the essential toiletries to bring along:
By having all of these items packed and ready to go, you'll be able to keep clean, comfortable, and refreshed while camping at the music festival!
Food and Water
It's important to make sure you have enough food and water for your camping music festival. If you're not able to cook at the campsite, it's a good idea to bring some pre-packaged snacks that don't require cooking.
Some great ideas are nuts, dried fruit, beef jerky, protein bars, and trail mix. There is usually somewhere around the campground where you can buy ice. Make sure to plan ahead to ensure that you are well-fed and hydrated during your experience!
Also be sure to bring plasticware, paper plates, napkins, and cups!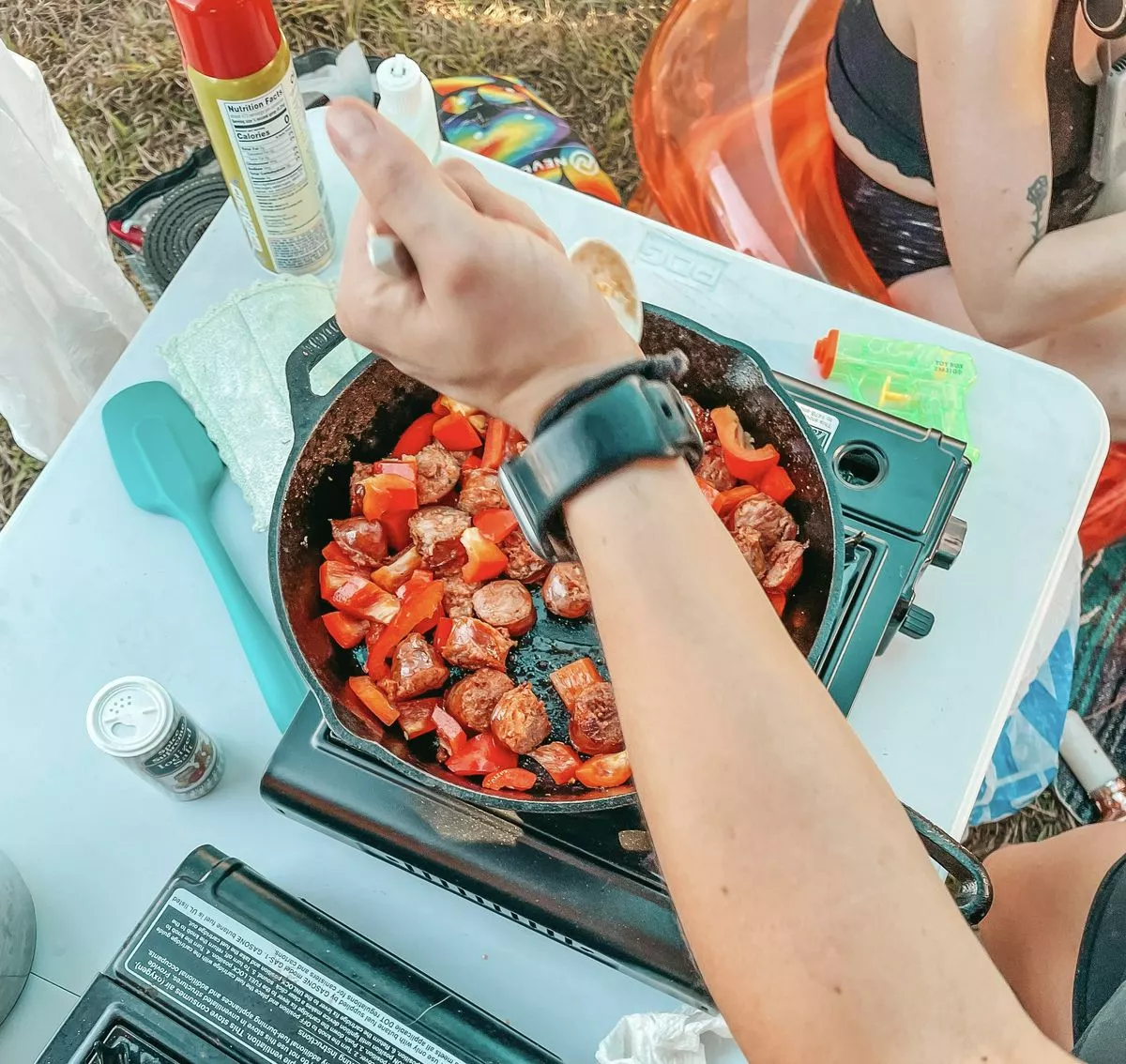 Capturing the Memories
We brought a Polaroid camera with plenty of film and had so much fun capturing the moments at our campsite and the festival! Someone in our crew also had a GoPro they were using to take fun footage to create a montage at the end of the festival.
These items aren't necessary for having a great time at a camping music festival, but they can definitely add a touch of fun to your camping experience!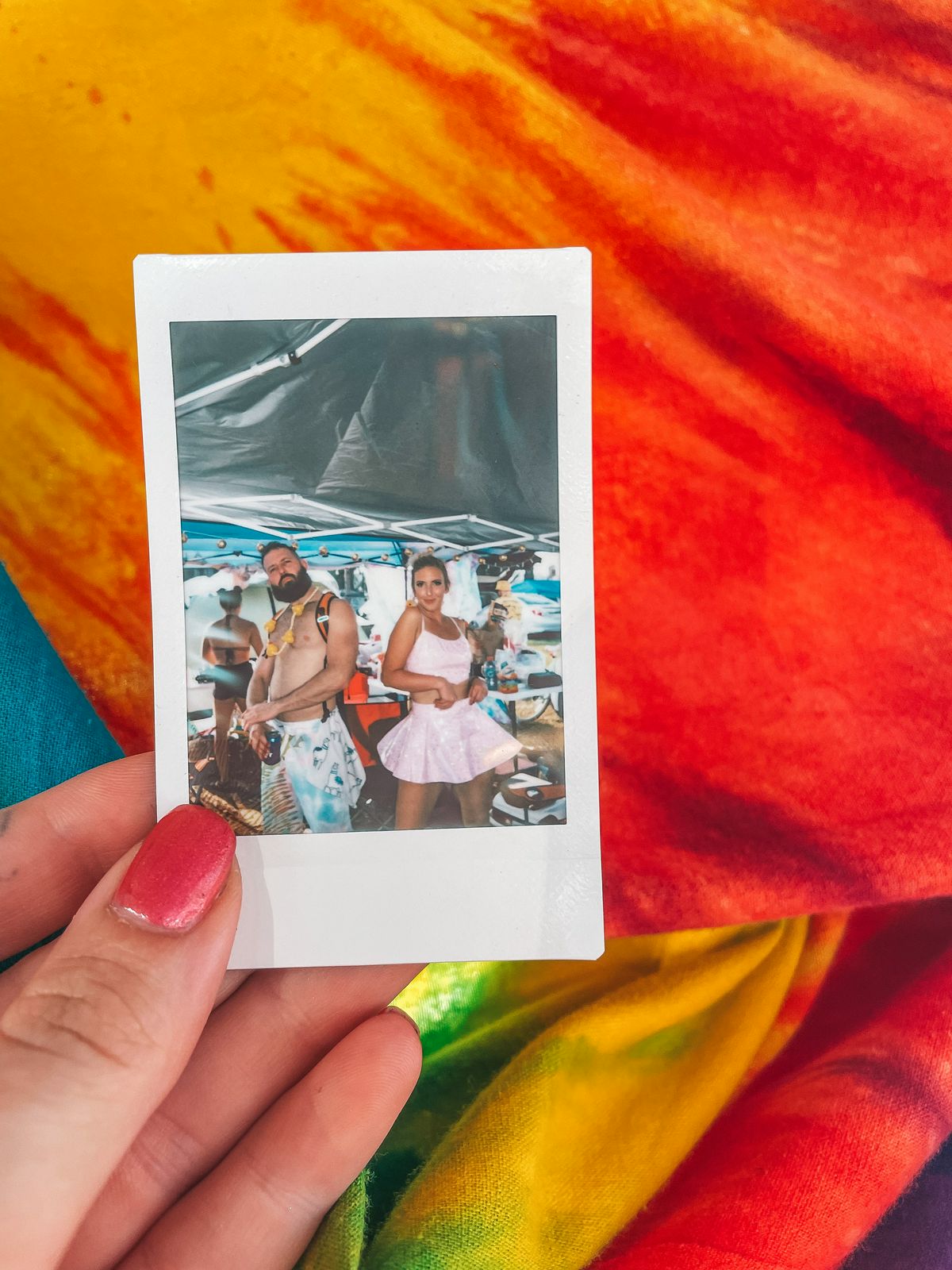 Camping festivals can be a lot of fun, but packing for them can be a challenge. This camping festival packing list will help you ensure that you have everything you need for an enjoyable and comfortable festival experience. Remember to check the festival's rules and regulations on what items are allowed and what items aren't allowed.
All the items mentioned in this list will be linked in my Amazon storefront, making it easier for you to purchase them. Happy camping and follow me on Instagram!