This post contains affiliate links which means that I will make a small commission if you purchase a product after clicking on any of them, at no extra cost to you.
If you're looking for the best Indian Rocks Beach restaurants, you've come to the right place! With so many delicious eateries to choose from, it can be hard to decide which ones are worth your time. To help you out, I've rounded up a list of the best Indian Rocks Beach restaurants that you have to try! From fresh seafood to classic beach favorites, these restaurants offer something for everyone. So if you're planning a trip to Indian Rocks Beach and want to eat like a local, make sure to check out these amazing restaurants.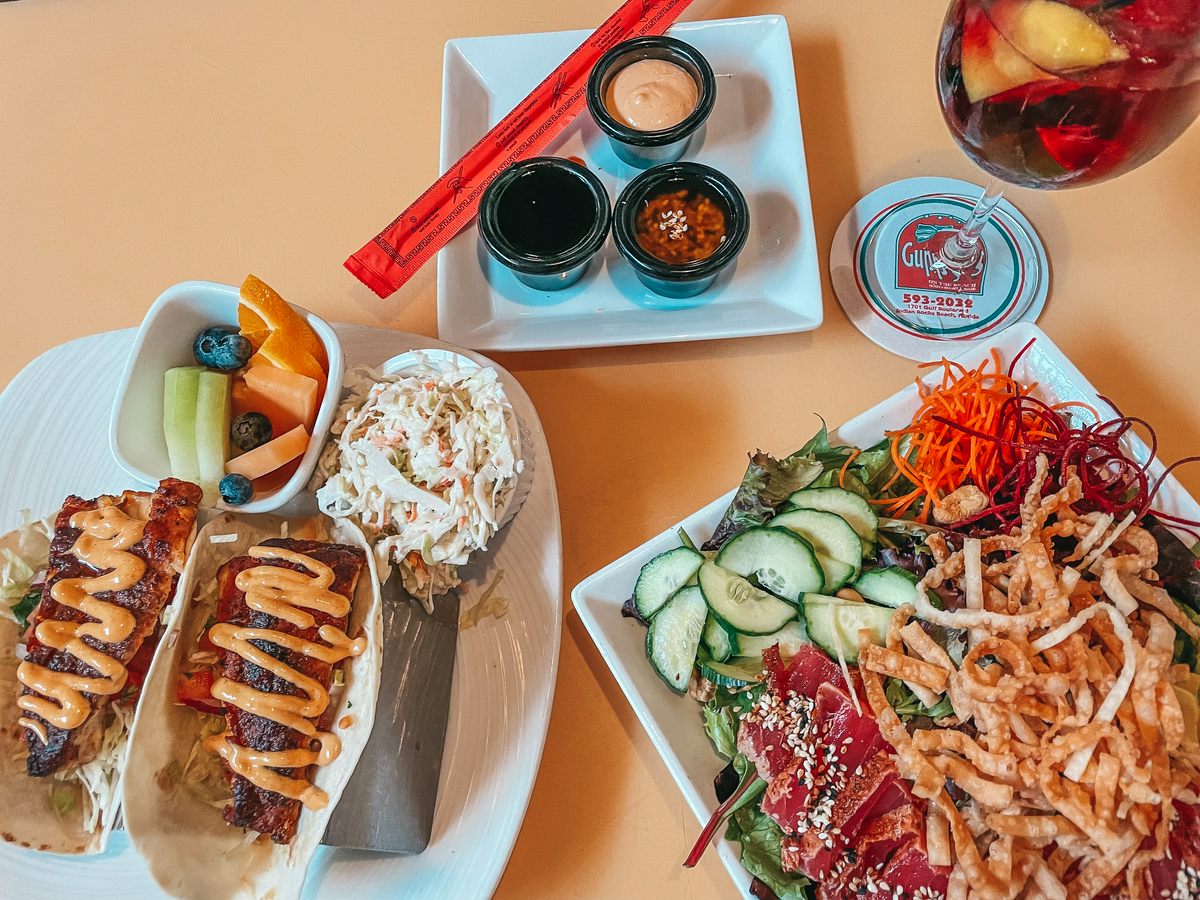 Indian Rocks Beach Restaurants
Kooky Coconut
This quaint spot really gets busy! Kooky Coconut is small but mighty. You'll know why there's such a buzz once you have one of their sandwiches!
Excellent Cubans (among the best Cubans in Tampa Bay!), and don't forget to try their ice cream if you have a sweet tooth craving (I am a sucker for their peanut butter shakes). The ice cream is locally produced in Sarasota, and they have some interesting options. Oh, and of course, make sure to enjoy some fresh coconut water before you go.
They have some indoor seating, as well as some seating out back with a small parking lot area.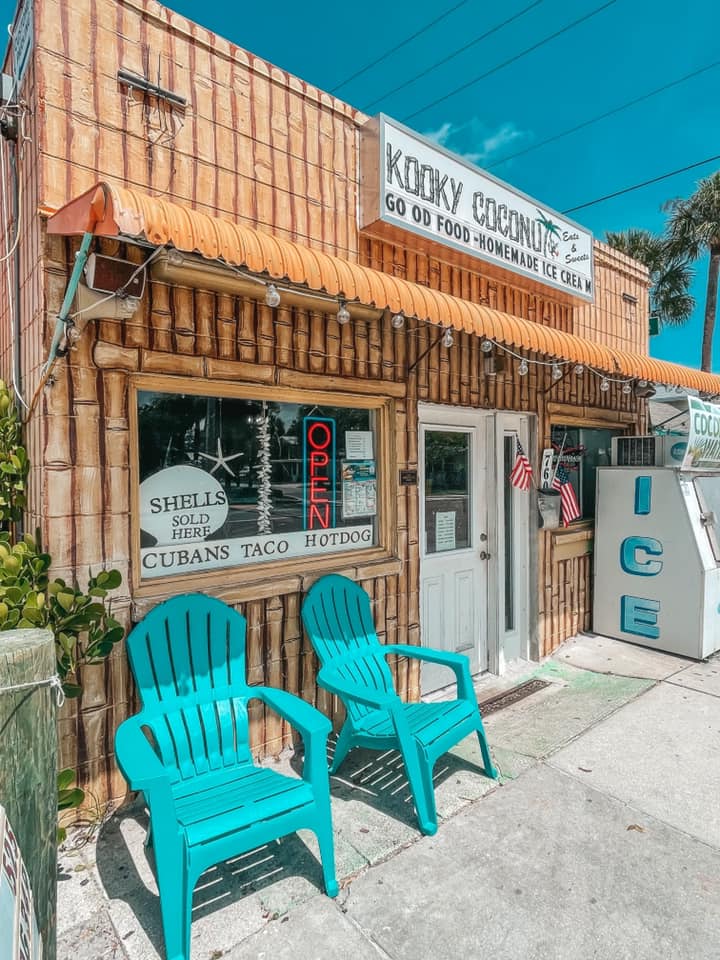 Guppy's on the Beach
Guppy's on the Beach serves delicious seafood and cuts of beef. Their menu features fresh local seafood, such as Local Gulf Grouper Picatta and Florida Lobster Tail, as well as classic cuts of beef like New York Strip Steak and Boneless Beef Shortribs.
My favorite dish is their tuna salad that I always order with a side of lobster bisque. Make sure not to leave without getting a yummy sangria! This restaurant has a slightly more upscale vibe than some of the other Indian Rocks Beach restaurants mentioned but still has a relaxed casual atmosphere.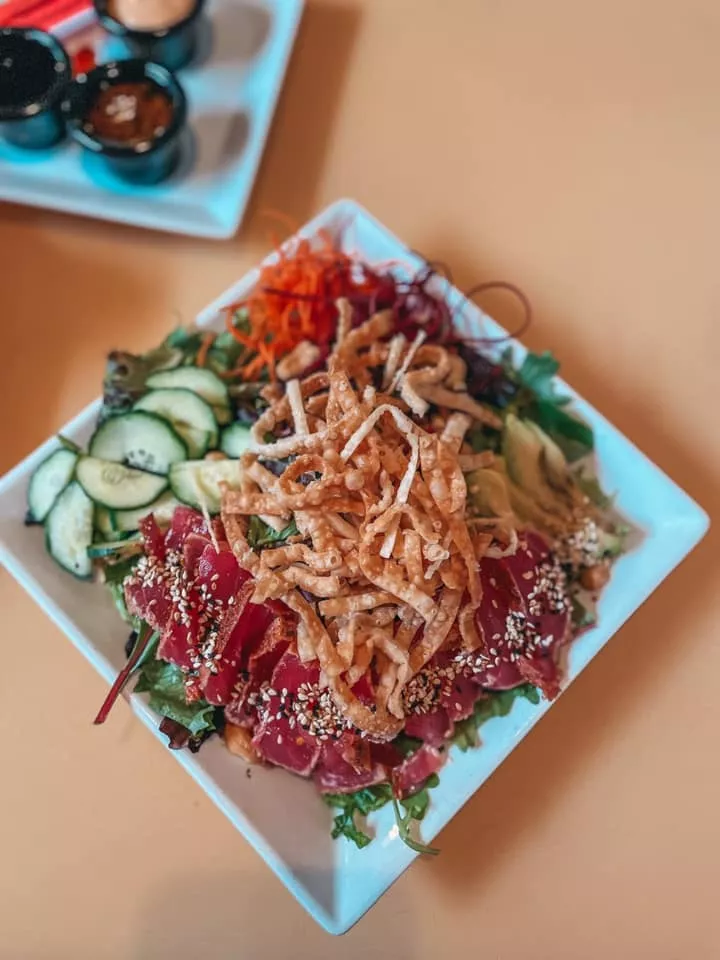 Guilty Sea
Need a great place to watch sports, have a few drinks, and host special events? Guilty Sea Sports Pub is the place to go. The atmosphere here is fun, clean, and nice. You can also play some table games or catch some live entertainment on the weekends.
I can definitely attest to the deliciousness of their food – the onion rings and quesadillas are phenomenal and one quesadilla is plenty to share. I was also pleasantly surprised with their all-day every day happy hour which included a Guilty Punch for $5 which was strong and delightful!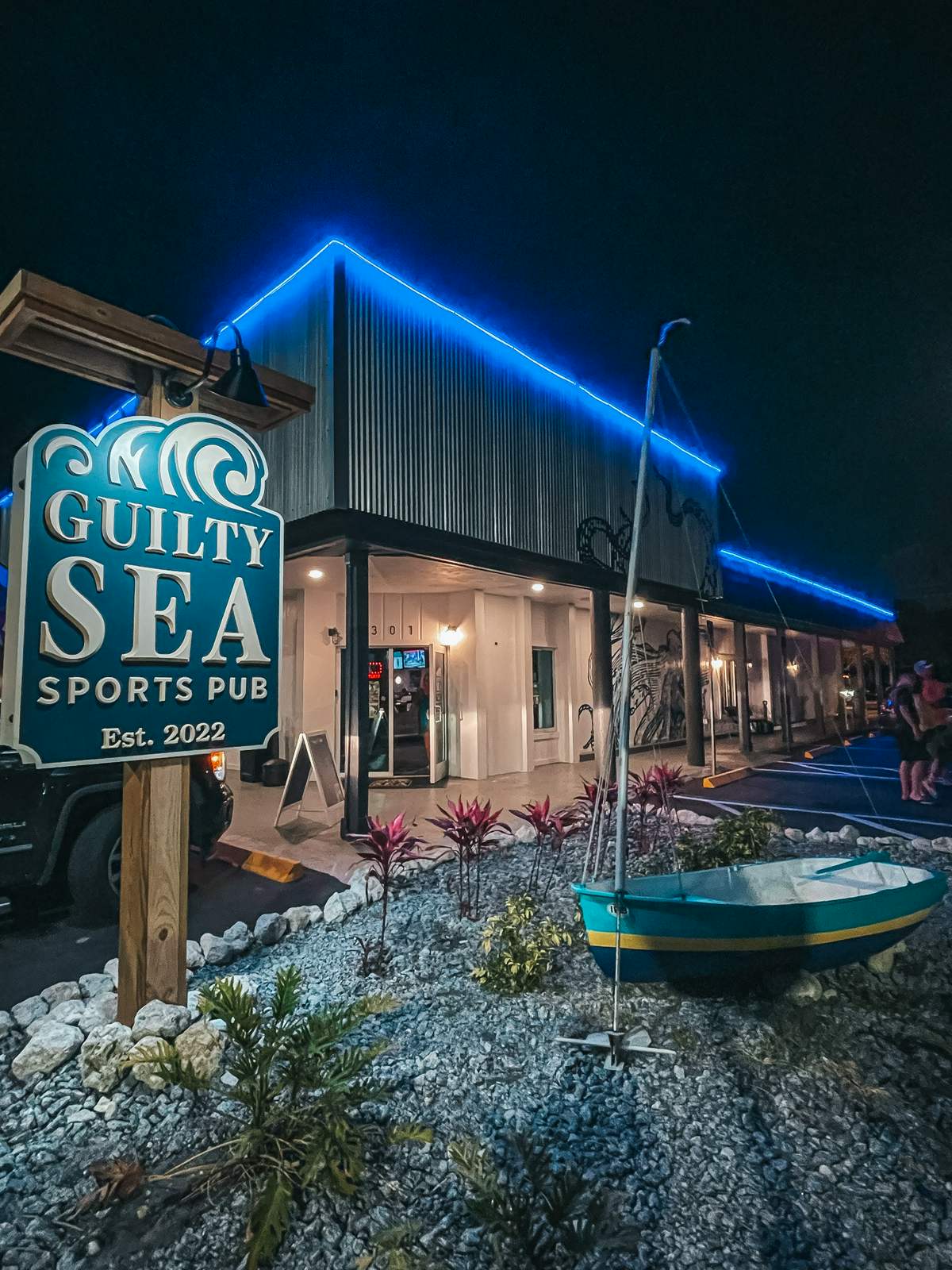 Cafe De Paris Bakery
Cafe De Paris Bakery is a charming and cozy cafe that serves up some of the most delicious pastries, bread, sandwiches, and coffee in town. Their croissants and crepes are simply divine, and their fresh sandwiches are perfect for a picnic on the beach.
You'll notice this Indian Rocks Beach spot gets busy early! They're only open Wednesday through Sunday and have indoor and outdoor seating available. Whether you're in the mood for a sweet treat or a savory snack, Cafe De Paris Bakery is definitely worth a visit.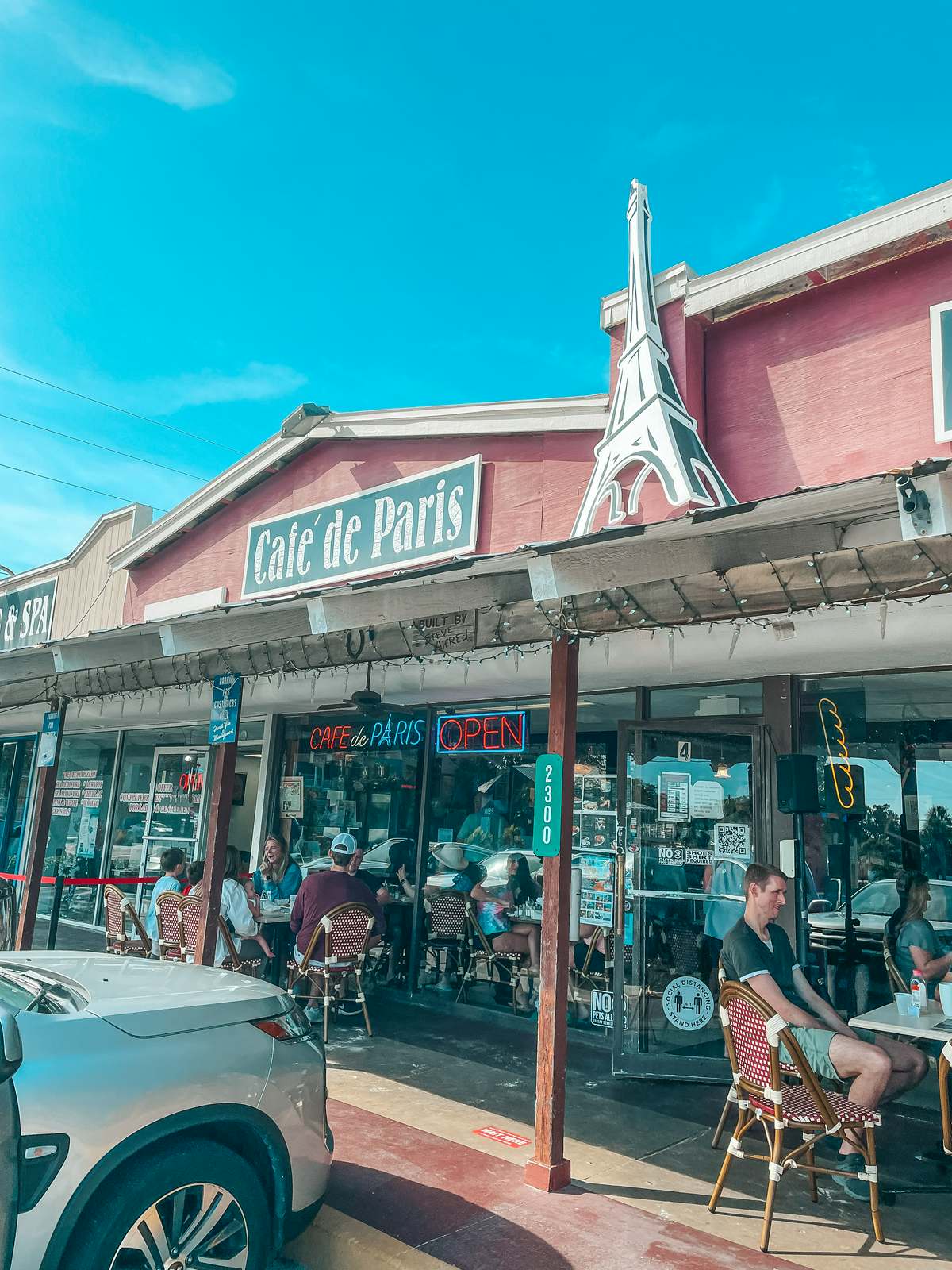 TJ's Italian Cafe
TJ's Italian Cafe has become a favorite dining spot for locals and visitors alike. With its Italian-American cuisine with a tropical flair, it's no wonder why. Everything is made from scratch, from the juicy hand-rolled 4-ounce meatballs to the brick oven-baked bread and pizzas, to the homemade sauces and soups.
The atmosphere at TJ's Italian Cafe is beachy and casual yet elegant and tasteful at the same time. The restaurant started as TJ's Gourmet Pizza but now features specialty pizzas like Spinach Ranch Pie and Shrimp and Asparagus Pie. Popular dishes include the eggplant rollatini and Gamberoni Basilico, both of which have become local favorites.
The Original Crabby Bill's
This is definitely the local hangout spot. They have a great outdoor space, a lively environment, and nightly entertainment. It's decorated in true Florida fashion with bright, fun colors. Whatever you decide to get, let me recommend starting with the Chicago baked oysters!
Crabby Bill's has a ton of locally caught seafood, and it's all pretty affordably priced (in comparison to Clearwater Beach!).
Right next door you'll find one of my favorite coffee shops, Pipo n Betty's serving up Joffrey's coffee (a Tampa favorite)!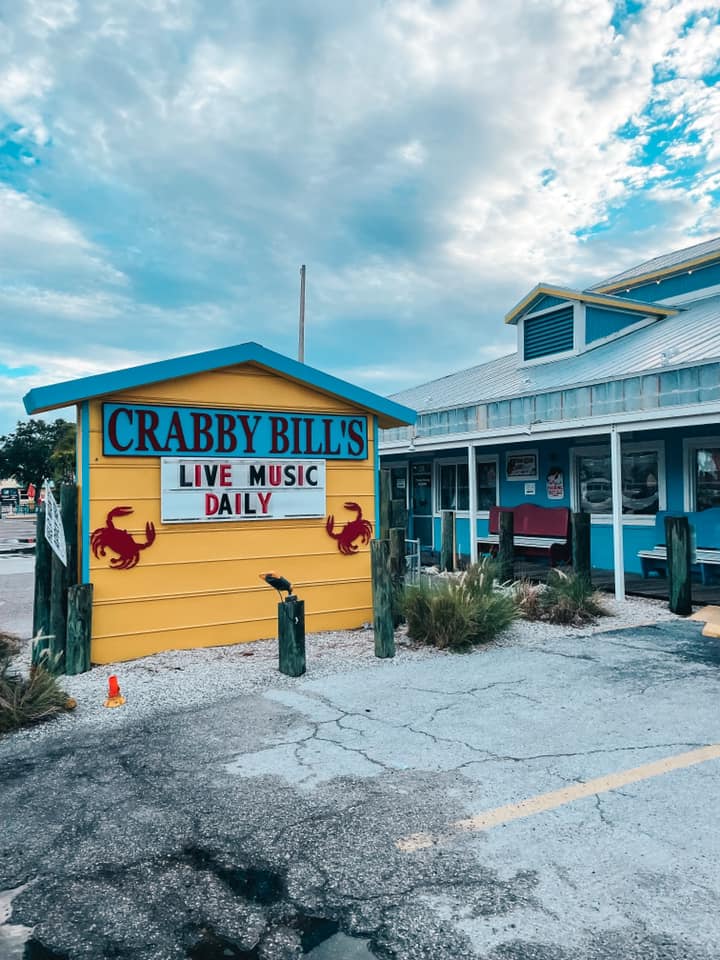 JD's Restaurant and Lounge
JD's Restaurant and Lounge provides great food and a fun atmosphere! This family-run business has been providing delicious meals to Indian Rocks Beach locals and tourists for 37 years.
The patio is the perfect spot to relax and enjoy the live music, or even show off your dance moves! JD's Restaurant and Lounge is closed on Mondays and Tuesdays so make sure to plan accordingly. If you're there on a Friday or Saturday evening you'll get to watch JD's turn into a piano bar.
When it comes to the menu, JD's offers something for everyone. From their signature shrimp feta fondue to their famous wings, you won't be disappointed! They are now part of the Crabby Bill's Family Brand so you can expect only the best quality dishes.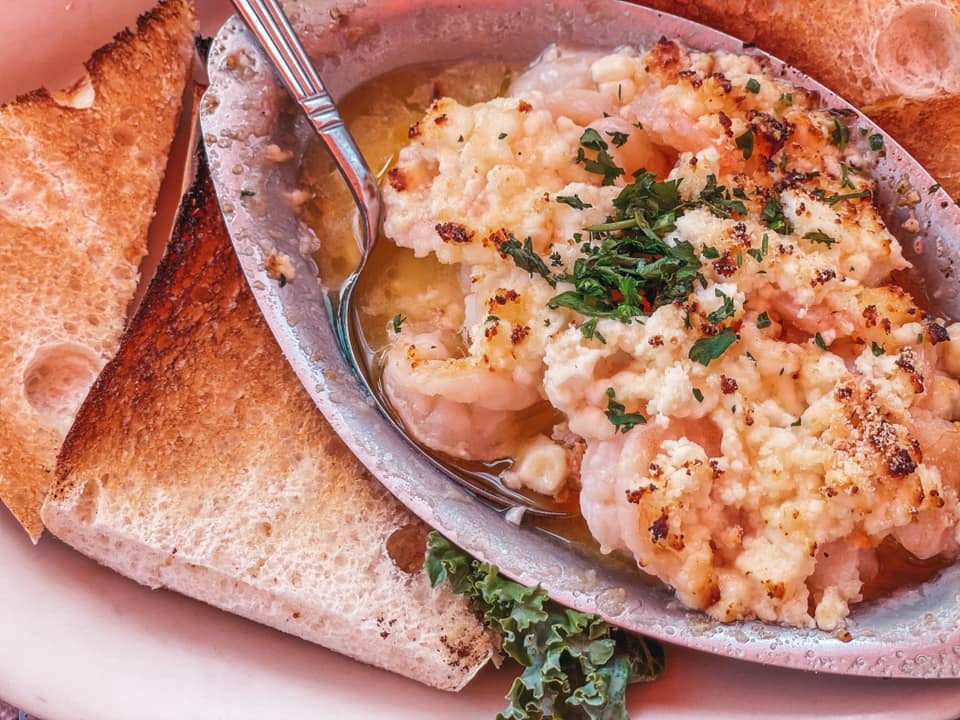 Casa Italia
This family-owned and operated restaurant serves up some of the best pasta dishes, pizza, and Italian specialties in town. Everything at Casa Italia is made from scratch using the freshest ingredients, from their homemade lasagna to their delicious pizza.
The location is just a few steps away from the beach, making it a perfect spot for a casual or romantic dinner. The menu at Casa Italia features classic Italian dishes, modern interpretations of Italian cuisine, and a variety of specials, which change regularly to reflect the season and the availability of fresh ingredients.
The restaurant also has an extensive wine list, featuring a wide selection of Italian and international wines. Be sure to save room for a slice of their limoncello cake which I found to be the only one I've found to come remotely close to Grattzi's in downtown St. Pete.
The atmosphere at Casa Italia is warm and inviting, with a cozy dining room decorated in a classic Italian style, and outdoor patio seating as well. This spot is only open for dinner, and closed on Mondays. Reservations are recommended, especially during peak season.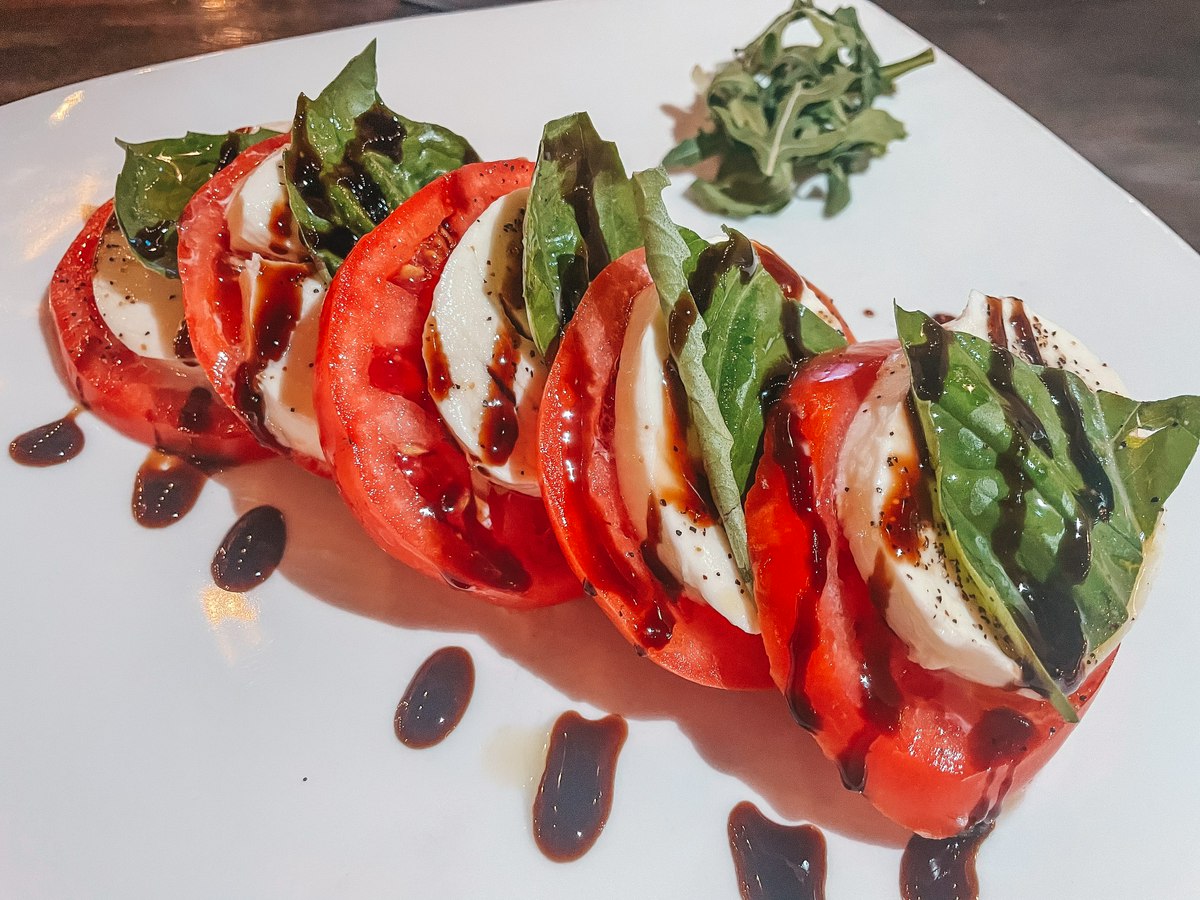 PJ's Oyster Bar
PJ's Oyster Bar is the perfect place to go for a seafood feast. This Indian Rocks Beach restaurant purchases seafood from local fishermen straight from the docks, so you can always be assured of the freshest catches. Plus, they have the largest parking lot on the beach, so there's never an issue with parking.
I love they have a ton of different combo options where you can mix and match several seafood items, and some include ribs or sirloin. My favorite is PJs Super Combo. For $70 you get an 8 oz. Caribean lobster tail with your choice of two: 1/2 lb. U Peel Shrimp, 1/2 Rack Baby Back Ribs, 1/2 lb. Snow Crab, 10 Fried Shrimp, 1/2 lb. Stone Crab (in season), 1/2 lb. Dungeness Crab served with two sides.
Slyce Pizza Bar
Located on Indian Rocks Beach and in both St. Pete Beach and Madeira Beach, Slyce Pizza Bar is a must-try for any pizza lover! They offer Sunday brunch from 11 am-3 pm which includes unique items like breakfast pizzas, Belgian waffles, "zomelletes" and more. Plus, you can get pitchers of bloody marys and mimosas for just $9.
On weekdays they also have a lunch special from 11 am-3 pm, where you can get a salad and cheese slice for only $8.99 (additional toppings are .50 each).
I can vouch for their Pear a Dice pizza, which has fresh pears, gorgonzola, and prosciutto; it's unique and delicious! I'm also intrigued by their Cuban pizza, which includes all of the usual Cuban additions like ham and salami and even dill pickles! And let's not forget to mention their garlic knots – the perfect addition to any pizza!
If you're looking for some great dining options in Indian Rocks Beach, Florida, these ten restaurants are a great place to start. From fresh seafood to delicious pastries and international cuisine, there's something for everyone in Indian Rocks Beach.