This post contains affiliate links which means that I will make a small commission if you purchase a product after clicking on any of them, at no extra cost to you.
Creating the perfect workspace is an essential task for any full-time creator, and I recently had the incredible opportunity to partner with Dwell Home Market to bring my dream home office to life. As a dedicated content creator, my workspace plays a vital role in sparking creativity and fostering productivity.
With their generous support, Dwell Home Market gifted me a desk (linked here!). It not only embodies style and functionality but also represents the exceptional quality they offer. I am thrilled to share my experience with you and shed light on the unique qualities that Dwell Home Market offers to shoppers in Tampa, Florida!
Note: While I was gifted a desk, as always, all opinions are my own.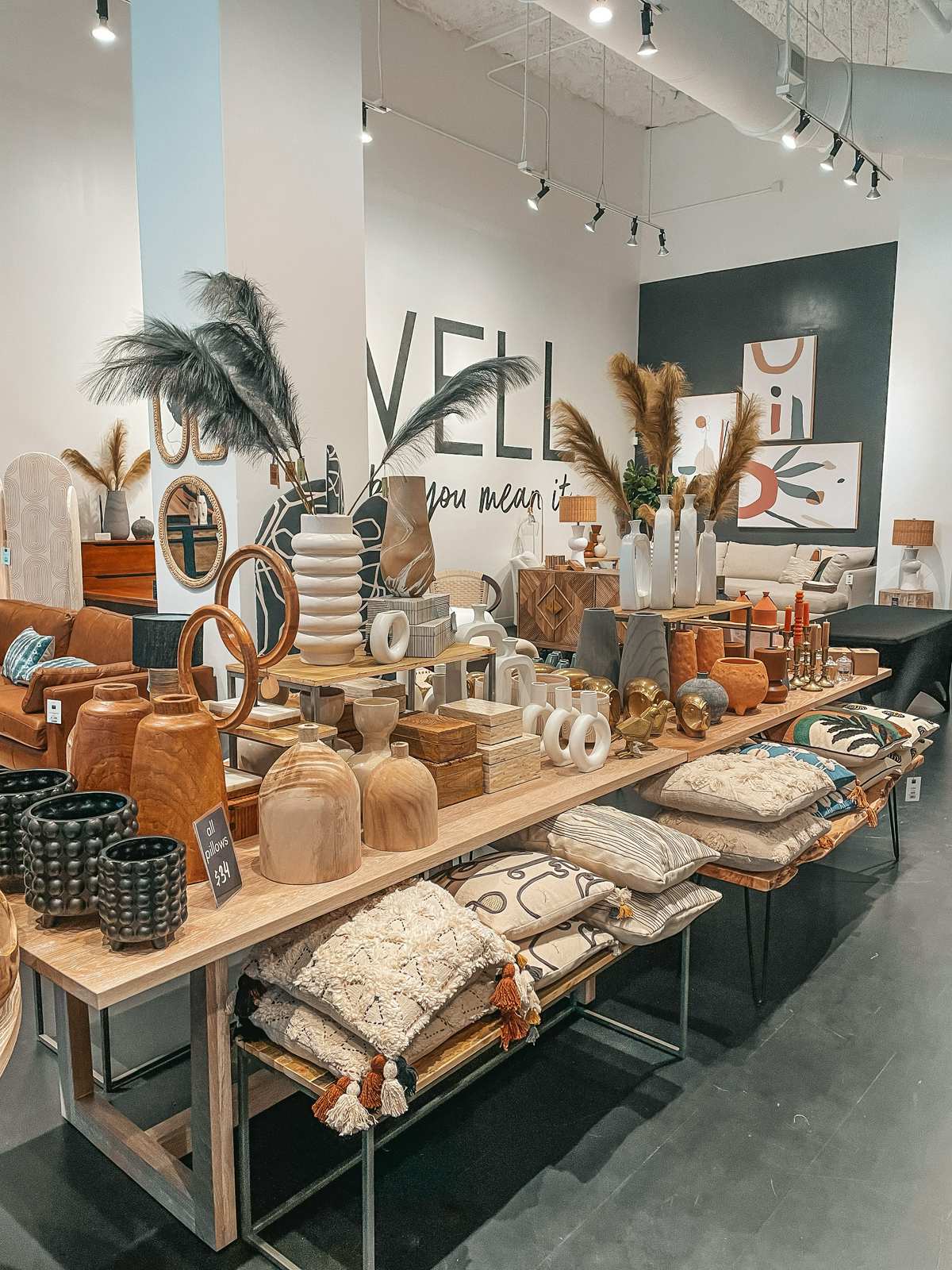 Dwell Home Market Review
Discovering Dwell Home Market
Dwell Home Market stands as a beacon of style and sophistication, offering a truly unique shopping experience for furniture enthusiasts. A warm and inviting ambiance greets you from the moment you step through their doors. It sets the tone for your shopping experience.
This Tampa furniture store prides itself on curating a diverse range of furniture pieces that cater to various tastes and design preferences. Whether you lean towards modern minimalism or embrace contemporary aesthetics, you'll find an array of options that reflect the latest trends while maintaining timeless appeal.
From sleek sofas and elegant dining sets to statement-making accent pieces, Dwell Home Market leaves no stone unturned. Especially when it comes to fulfilling your furnishing needs.
As you explore the store, you'll find yourself captivated by the artful displays and thoughtfully designed vignettes that showcase the furniture in real-life settings. This immersive approach allows you to envision how each piece can transform your own home, making the decision-making process both inspiring and enjoyable!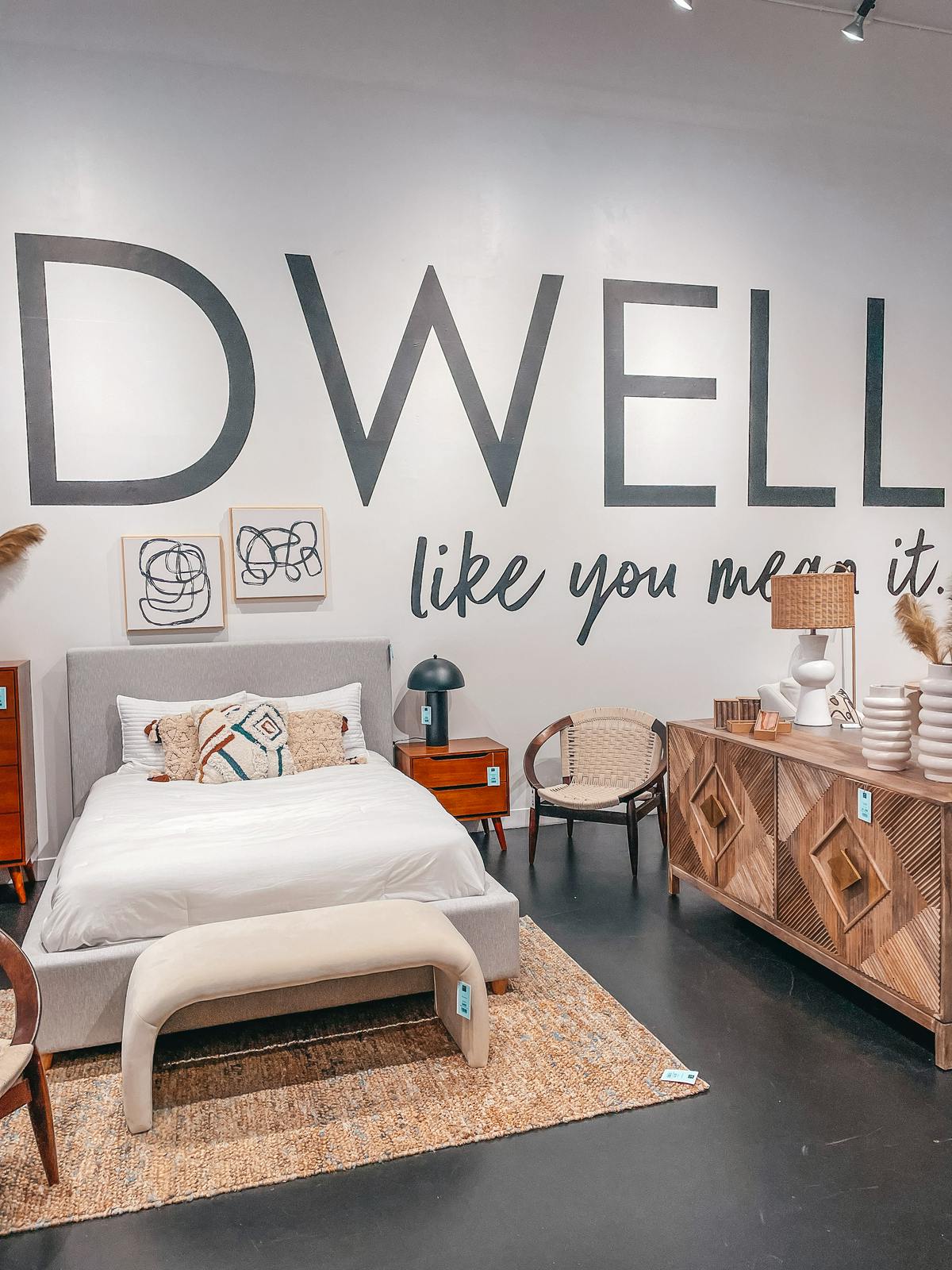 Shopper's experience at Dwell Home Market
You'll quickly discover that Dwell Home Market goes the extra mile to make your visit special. Picture this: a refreshing drink in hand as you peruse the stunning displays. Yes, you read that right. Dwell Home Market offers complimentary beer and wine, allowing you to sip and shop at your leisure. It's the perfect touch of indulgence that elevates your shopping experience.
If you happen to visit on the weekend, prepare yourself for an extra treat as you can enjoy a bite from their on-site food truck!
In addition to the delightful refreshments and delectable bites, Dwell understands that styling your space can be a daunting task. That's why they offer the expertise of professional stylists who are on-site and ready to assist you. These talented individuals possess an innate sense of design. They can guide you in choosing furniture pieces that align with your vision and lifestyle.
Whether you need advice on color schemes, layout optimization, or simply want to bounce ideas off a seasoned professional, the stylists at Dwell Home Market are there to lend a helping hand, ensuring that your shopping experience is both enjoyable and fruitful.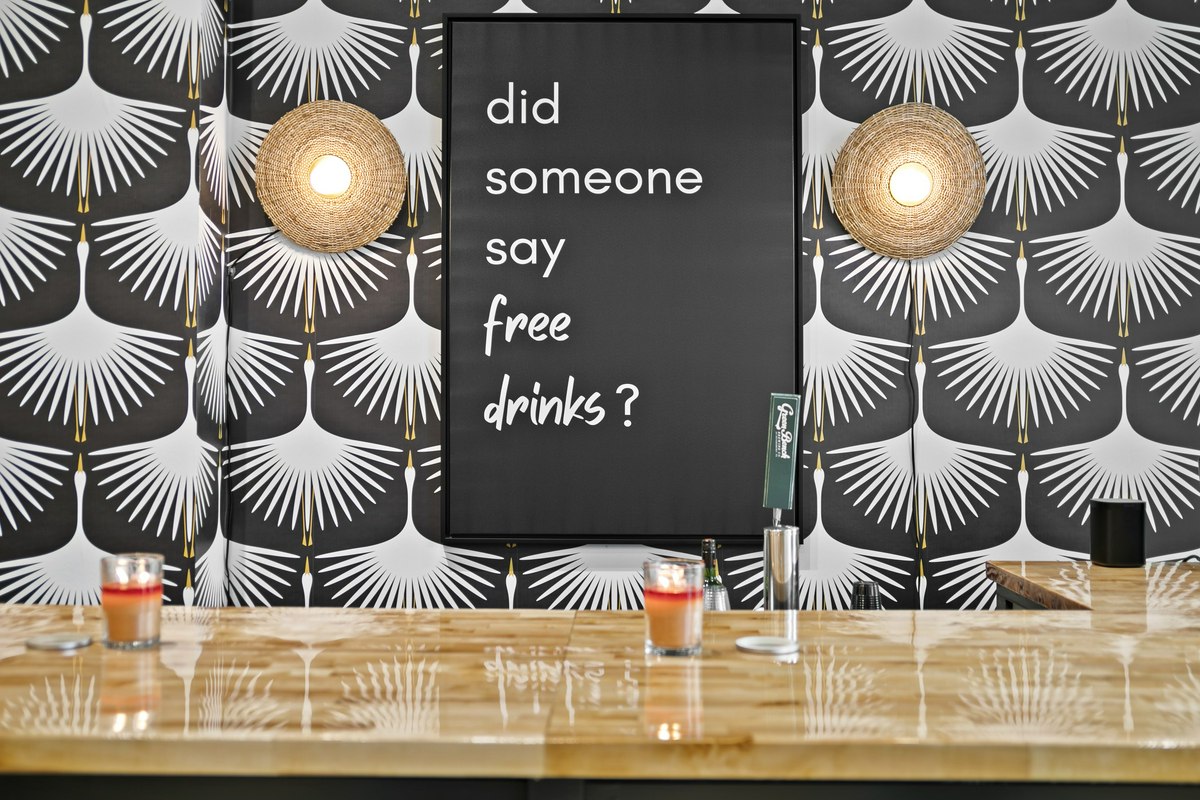 Unveiling the quality of Dwell Home Market's pieces
Dwell takes great pride in offering furniture pieces that not only exude style but also uphold the highest standards of quality. As you navigate through their extensive collection, you'll quickly realize that every item has been carefully chosen for its superior craftsmanship and attention to detail.
Dwell also has made a commitment to consistently introduce new pieces to their inventory. In fact, they receive fresh arrivals twice a week, ensuring that there's always something new and exciting to discover! This frequent influx of furniture options keeps their selection dynamic and allows shoppers to find the latest trends and designs that align with their personal aesthetic.
But Dwell doesn't stop at furniture alone. They understand the power of art in transforming a space, which is why they offer an exceptional Custom Art collection.
The Custom Art collection at Dwell Home Market offers a range of captivating designs that can be customized to your preferences. Whether you prefer unframed canvases or desire a specific frame color and size, they cater to your unique vision. This level of customization allows you to create a truly personalized art piece that perfectly complements your home's decor and reflects your individual style.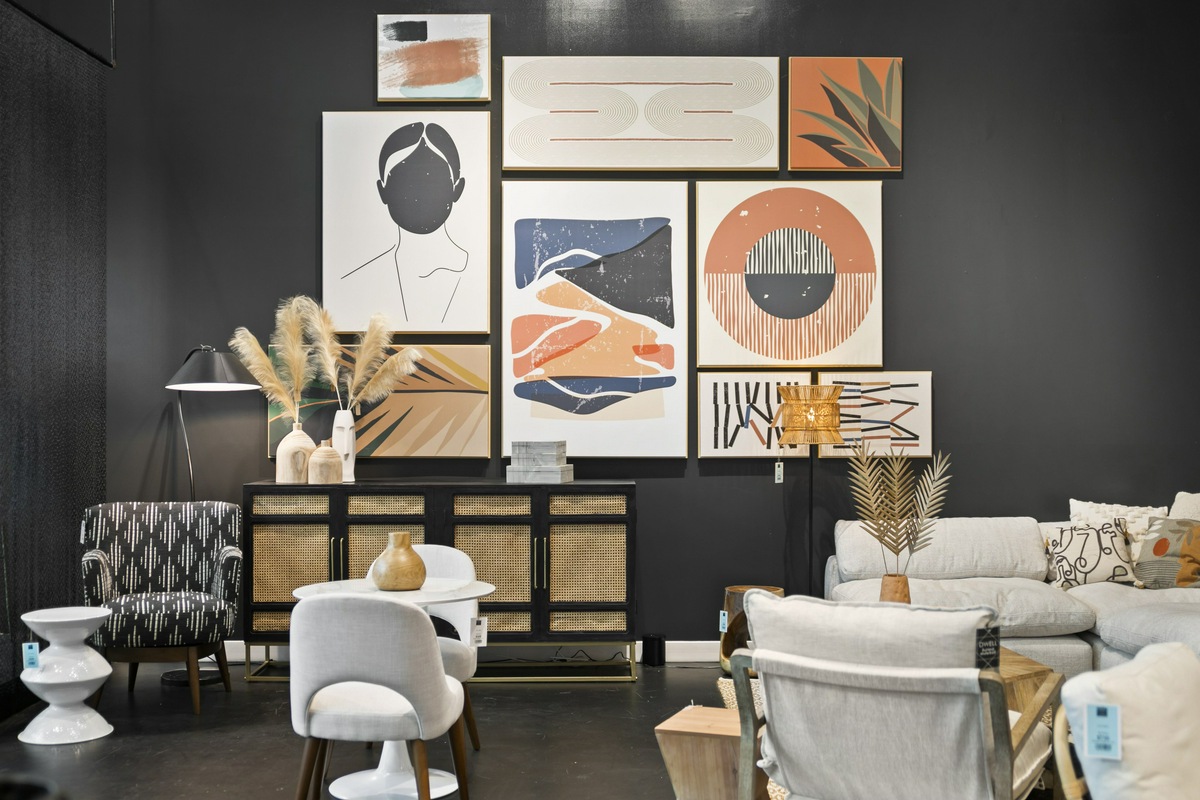 Ready to shop Dwell?
In partnership with Dwell Home Market, I embarked on a journey to create my dream home office. The experience exceeded my expectations. The unique qualities that set Dwell apart from other furniture destinations captivated me from the moment I stepped into their inviting furniture store in Tampa.
Dwell proved to be more than just a furniture store. From their commitment to quality to their frequent introduction of new items that ensures their collection remains fresh and on-trend.
I am immensely grateful to Dwell Home Market for their generous support. They have an unwavering commitment to helping me create a workspace that fuels my creativity as a full-time creator. Their dedication to quality, unique offerings, and exceptional customer experience makes them a true gem in the world of furniture shopping!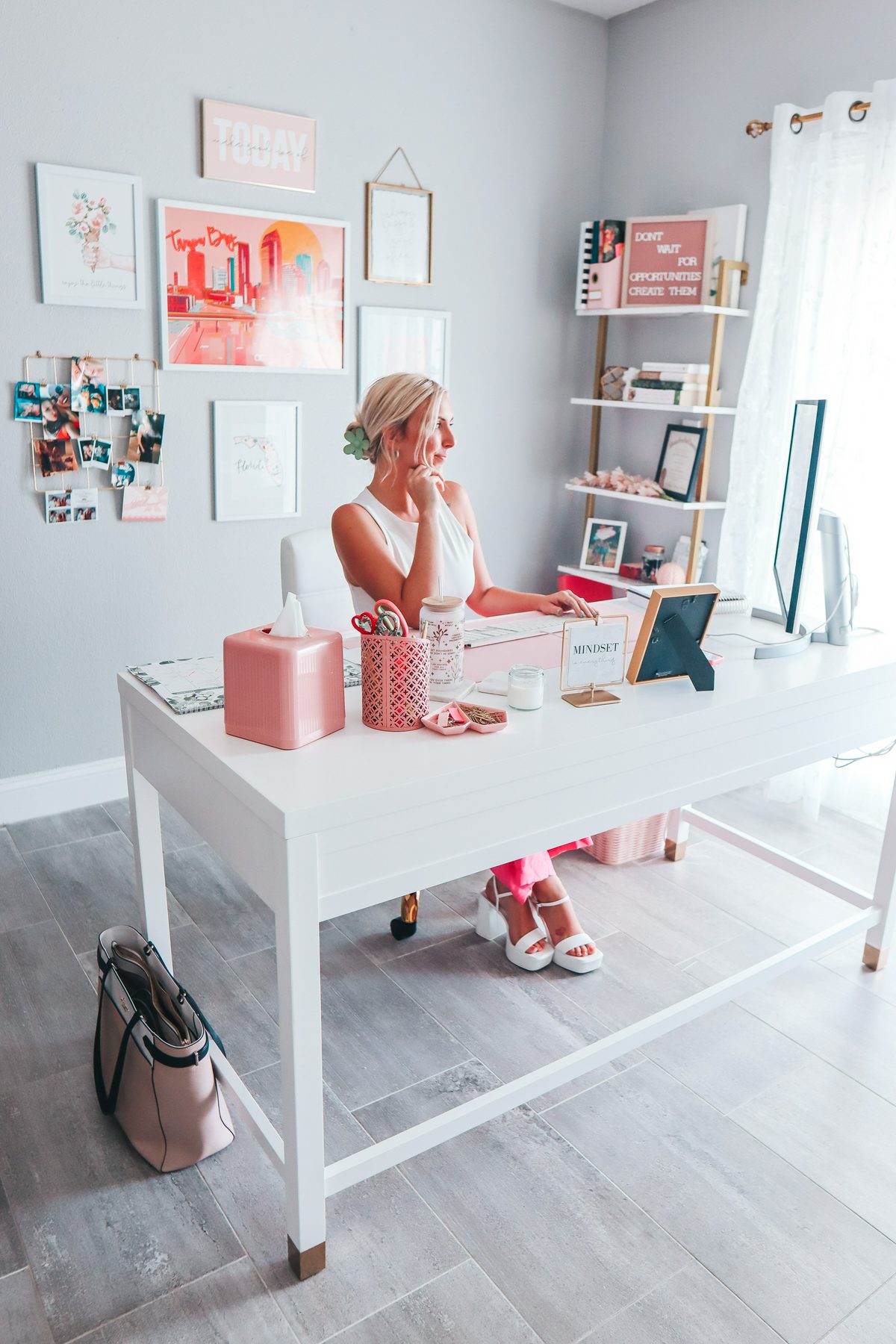 If you're in search of a Tampa furniture store experience that combines style, quality, and personalized service, I highly recommend visiting Dwell. Let them guide you through the process of transforming your living spaces into havens of inspiration and comfort. Trust me, you won't be disappointed!
For the rest of the pieces that made my home office complete, check out my Amazon storefront! And be sure to follow Dwell on Instagram. They share their exciting events and flash sales known as "story steals" that you won't want to miss.