This post contains affiliate links which means that I will make a small commission if you purchase a product after clicking on any of them, at no extra cost to you.
Tampa, Florida, the city we love to call home! But hey, who doesn't crave a little adventure and a change of scenery every now and then? Luckily, we're in for a treat because not only do we have a ton of awesome day trips from Tampa, but there's also a treasure trove of amazing destinations just a short drive away from Tampa that are perfect for a weekend getaway. Get ready to pack your bags and embark on a fun road trip! I've handpicked the best weekend getaways from Tampa that you're not going to want to miss.
10 AMAZING Weekend Getaways from Tampa
Orlando
Distance from Tampa: 1 1/2 – 2 hours depending on traffic
Orlando is a vibrant city known for its world-class theme parks, diverse entertainment options, and beautiful outdoor attractions. While often associated with its famous theme parks, Orlando offers much more than just that!
Some of the best things to do in Orlando
Theme parks— The theme parks in Orlando are undoubtedly a major draw for visitors. From the magical world of Harry Potter at Universal Orlando Resort to the enchanting rides and characters at Walt Disney World, these parks provide unforgettable experiences for people of all ages! Universal's Harry Potter World allows fans to immerse themselves in the wizarding world with attractions like Diagon Alley and Hogsmeade, while Disney World's Flight of Passage takes you on a breathtaking 3D journey through the world of Pandora.
International Drive— Along International Drive, commonly known as I-Drive, visitors can indulge in a wide range of dining and entertainment options. From popular chain restaurants to unique local eateries! I personally loved The Hampton Social for its lively atmosphere and delicious food. I-Drive also offers numerous activities such as mini-golf, escape rooms, Icon Park, and the Orlando Eye, ensuring there's never a dull moment.
Enjoy downtown Orlando nightlife— For those seeking a lively nightlife scene, downtown Orlando is the place to be. Wall Street Plaza is a hub of entertainment, featuring a block party atmosphere with multiple bars and clubs. The area comes alive with music, dancing, and a vibrant atmosphere. The Robinson Room is a notable spot known for its craft cocktails, speakeasy ambiance, and live jazz performances, making it a favorite among locals and tourists alike.
Clear kayak tour— Just outside Orlando, you can find beautiful natural attractions like Rock Springs. One popular activity is the Clear Kayak Tour, where you can paddle along the crystal-clear waters, observe the underwater flora and fauna, and enjoy the serene surroundings! This is one of my personal favorite things to do and it allows you to experience a different side of Orlando that most people don't get to see.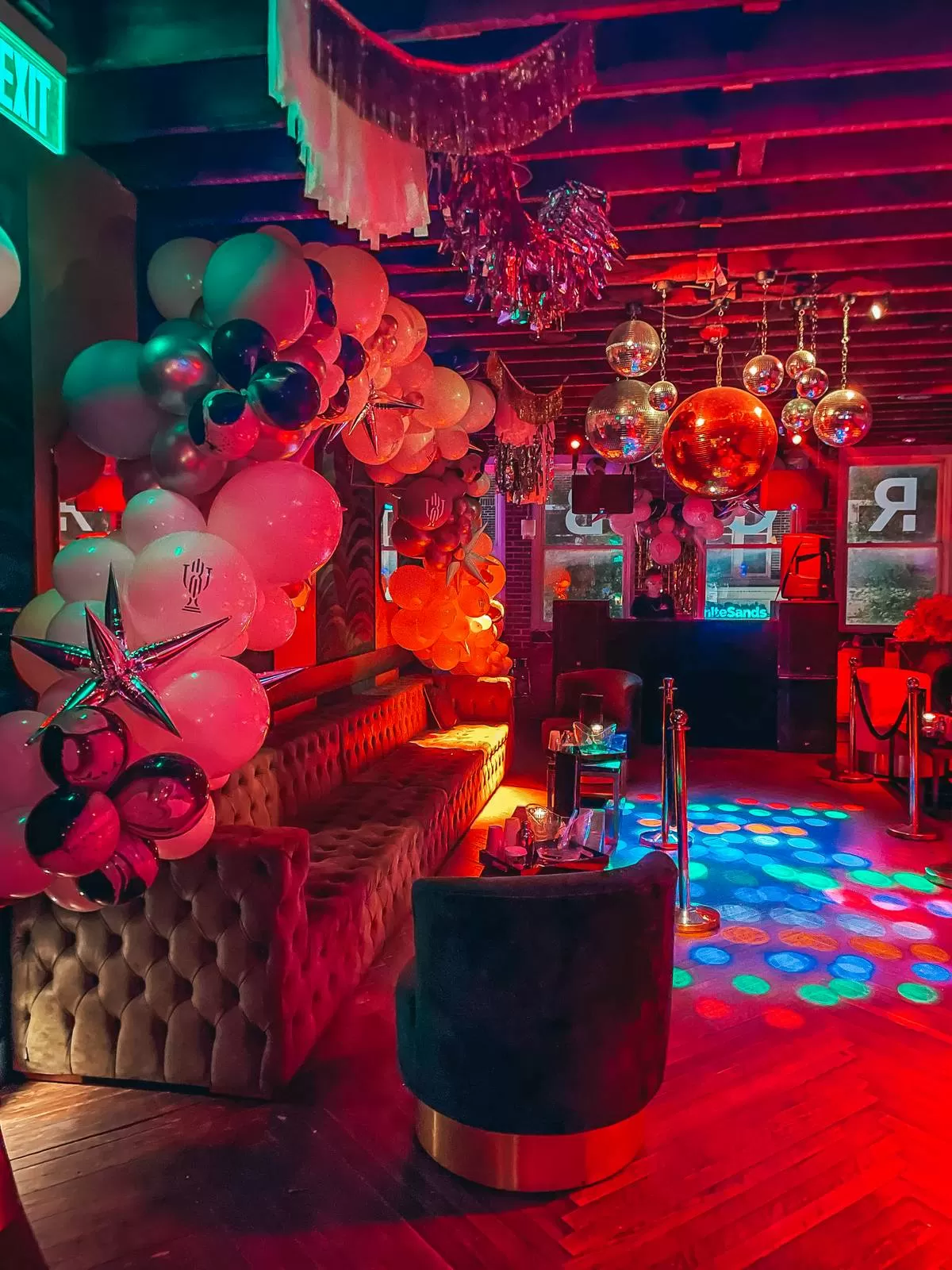 Where to stay in Orlando
Planning a weekend getaway from Tampa? Looking to stay near the Orlando theme parks? Well, you're in luck! There are plenty of amazing options for large vacation rentals on platforms like VRBO (check availability here). These rentals offer spacious accommodations, excellent for if you're traveling with a group. It's the perfect recipe for creating unforgettable memories while diving into the enchanting world of Orlando's theme parks.
If you prefer to stay in downtown Orlando for your weekend getaway, there are some excellent hotel options that are perfect for your trip!
Situated in the heart of downtown Orlando, Aloft Orlando Downtown offers a trendy and lively atmosphere for your weekend getaway. The modern rooms feature stylish designs, comfortable beds, and sleek amenities. The hotel boasts a rooftop pool and bar, providing a great space to relax and enjoy stunning city views.
For a luxurious and artsy experience, the Grand Bohemian Hotel Orlando is an exceptional choice. This boutique hotel showcases elegant rooms and suites adorned with exquisite artwork. Indulge in the upscale rooftop pool, rejuvenating spa, and peruse the on-site art gallery. The hotel's restaurant, The Boheme, offers a sophisticated dining experience with a fusion of global flavors and live jazz music. The Grand Bohemian Hotel creates a refined atmosphere and is conveniently located near downtown's attractions and bustling nightlife.
Check out more places to stay in Orlando and Kissimmee!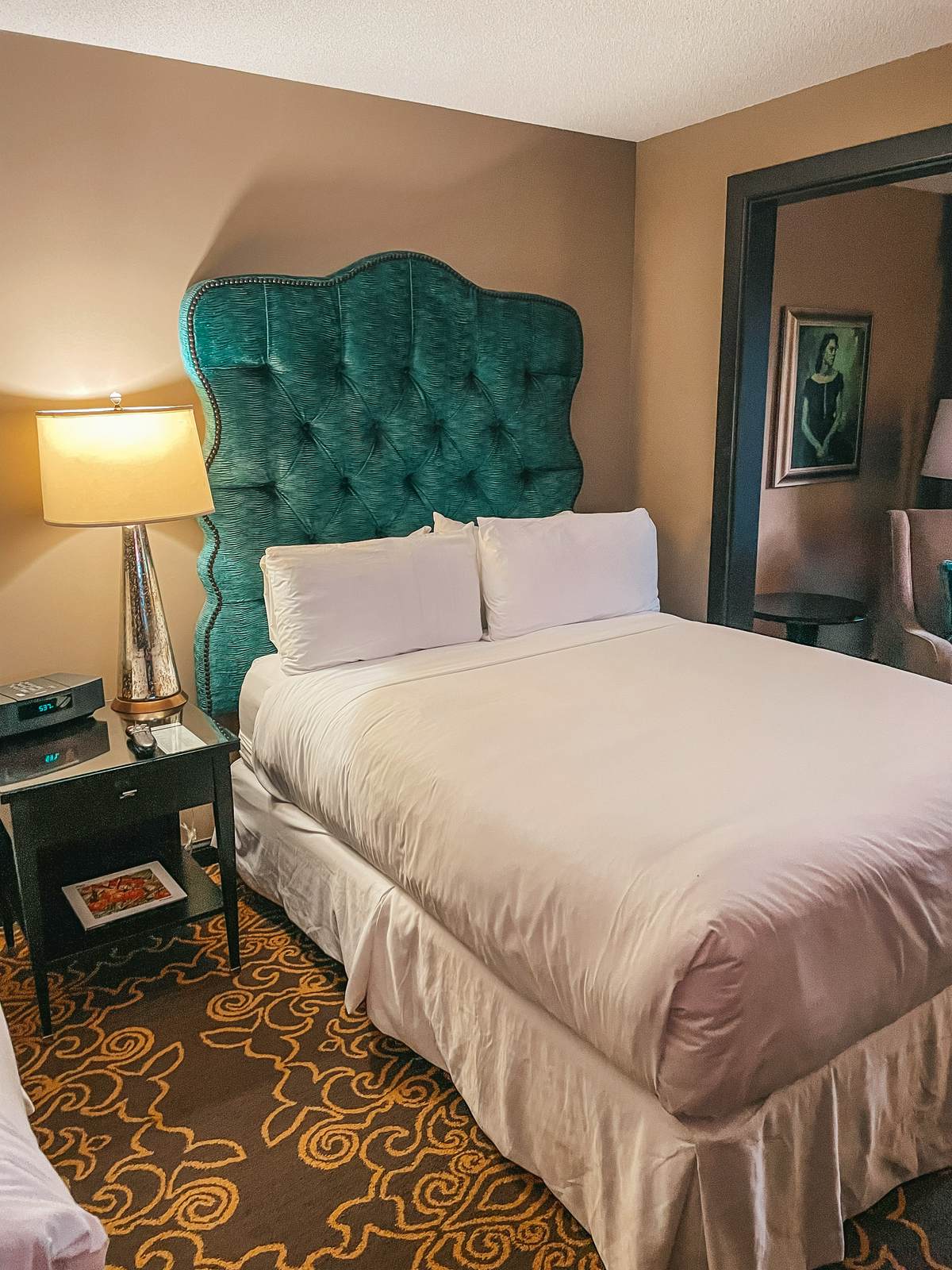 Miami
Distance from Tampa: 4 hours
Miami, Florida is a vibrant city known for its beautiful beaches, Latin culture, and exciting nightlife. Explore and enjoy the city's many museums and galleries, enjoy the beaches, and sample the local cuisine.
Some of the best things to do in Miami:
South Beach— This iconic beach is known for its clear blue water, white sand, and colorful Art Deco architecture. It's a popular spot for sunbathing, people-watching, and water sports. Better yet, do a private yacht cruise!
Little Havana— This neighborhood is known for its vibrant Latin culture, with many bars, shops, and some of my favorite Miami restaurants selling Cuban food and goods. Take a walking tour, enjoy live music, or even try a Cuban cigar.
Miami Design District— This neighborhood is known for its high-end fashion boutiques, art galleries, and trendy restaurants. Shop, dine, and admire the unique architecture!
Wynwood Walls— This outdoor street art museum features murals and graffiti from local and international artists. Take a self-guided tour or join a guided tour to learn more about the art and artists.
Miami nightlife— When it comes to Miami's vibrant nightlife scene, there are several amazing options. LIV and STORY are iconic nightclubs known for their high-energy atmosphere and celebrity sightings, and Club Space is a legendary venue renowned for its cutting-edge electronic music and around-the-clock parties!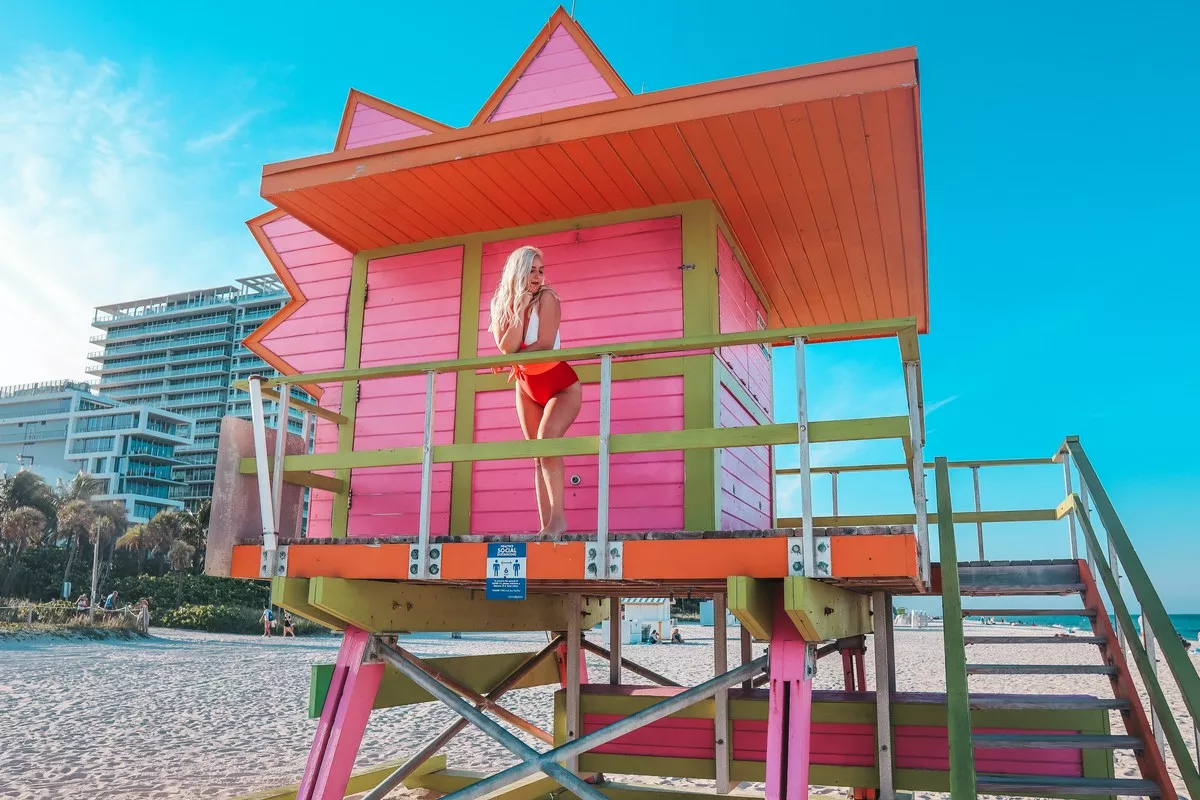 Where to stay in Miami
Miami has so many amazing hotels to choose from! Edition Hotel Miami Beach is just as epic as the Tampa EDITION hotel, maybe even a little bit more! The Edition is synonymous with luxury and sophistication. This beachfront hotel offers breathtaking ocean views, a fabulous pool and lounge area, and a range of amenities and services for a truly indulgent stay. Visit Basement, one of Miami's most exciting nightlife venues, which has a skating rink and a vibrant bowling alley!
The Kimpton Hotel EPIC located in downtown Miami, offers an unparalleled experience with its modern design, stylish accommodations, and breathtaking views of the city skyline and Biscayne Bay! Guests can indulge in the hotel's rooftop pool and lounge, unwind at the full-service spa, and savor delectable cuisine at the on-site restaurants.
Kimpton Surfcomber Hotel and Kimpton Angler's Hotel South Beach are both stylish and unique accommodations, Kimpton hotels are always a great choice. Both are located in the heart of South Beach, putting you in the center of all the action. Enjoy their signature free wine happy hour and soak up the vibrant atmosphere of Miami!
Experience a chic and trendy stay at The Goodtime Hotel. This stylish hotel offers great amenities, including a pool called Strawberry Moon, a bar, and a restaurant. Located in an ideal spot close to the beach and popular nightlife spots, The Goodtime Hotel ensures a fun and convenient stay.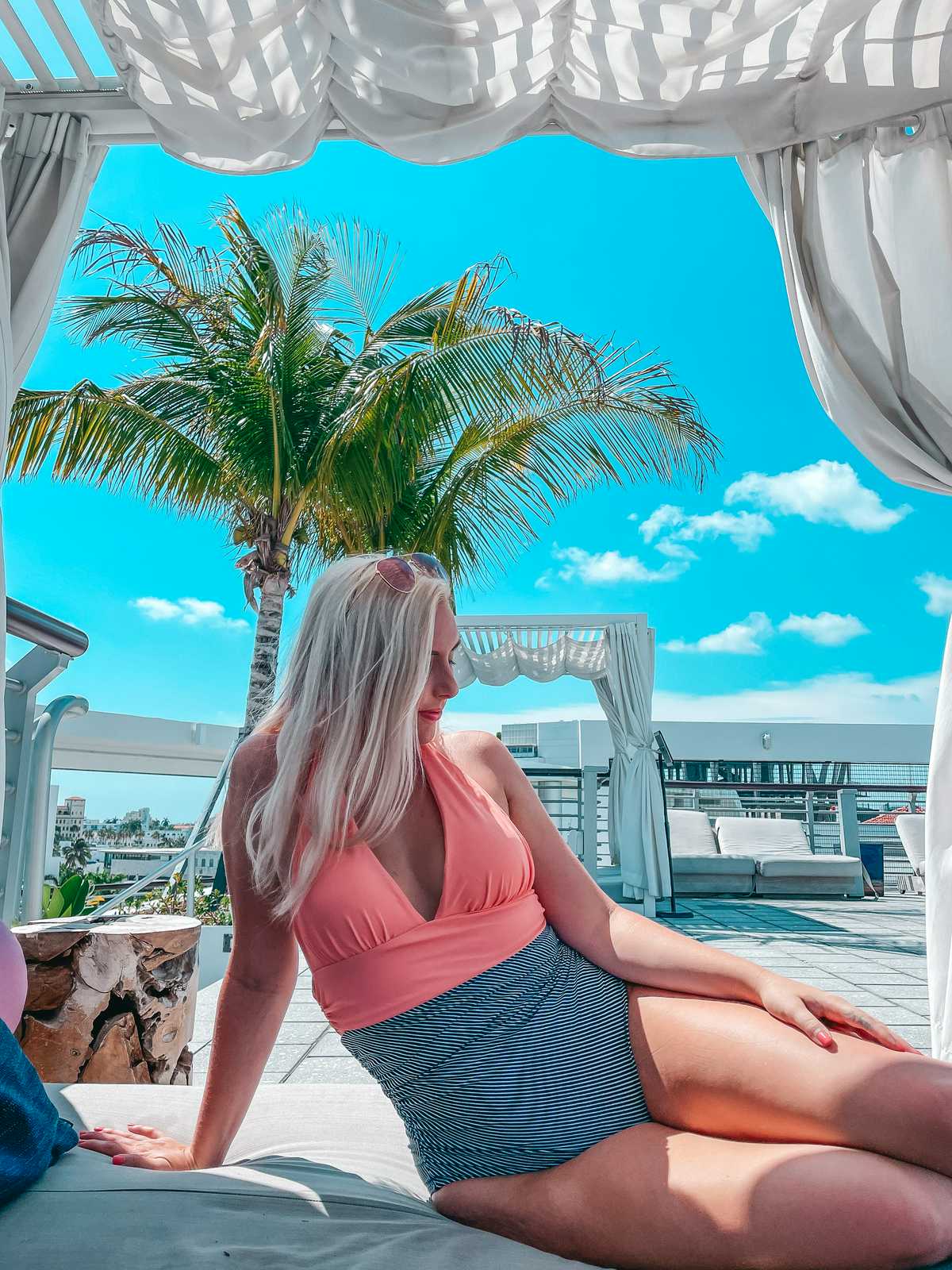 Jupiter
Distance from Tampa: 3 hours
Jupiter is a small coastal town located north of Palm Beach, known for its beautiful beaches and outdoor activities. Visitors can go fishing, kayaking, or paddleboarding, or take a stroll through one of the town's many parks!
Some of the best things to do in Jupiter
Jupiter Inlet Lighthouse & Museum— Located on the southern tip of Jupiter Island this historic lighthouse dates back to the 1800s and offers visitors stunning views of the ocean and surrounding area. The museum features exhibits on the history of the lighthouse and the surrounding area. Enjoy views of the lighthouse from the water with this clear kayak tour!
Jupiter Beach Park— A popular spot for swimming, sunbathing, and surfing, the park offers a wide stretch of pristine beach and plenty of amenities.
Blowing Rocks Preserve— This natural area features a unique rock formation that causes waves to crash dramatically against the rocks. Explore the beach and hiking trails, and may even spot sea turtles or manatees!
Busch Wildlife Sanctuary— This sanctuary is home to over 100 different species of animals, including native Florida wildlife like alligators, bobcats, and panthers. Visitors can take a guided tour and learn about conservation efforts.
Dubois Park— This park features a beach, picnic areas, and a playground. It's also a popular spot for snorkeling and diving.
Jupiter Island— This exclusive island is home to many celebrities and wealthy residents. Visitors can drive along the scenic coastal road or take a boat tour to see some of the luxurious homes and mansions.
If you're feeling bold, you can go diving with sharks! This is the only place in Florida you can do this. I went shark diving in Hawaii and absolutely loved it, now Jupiter is on my list.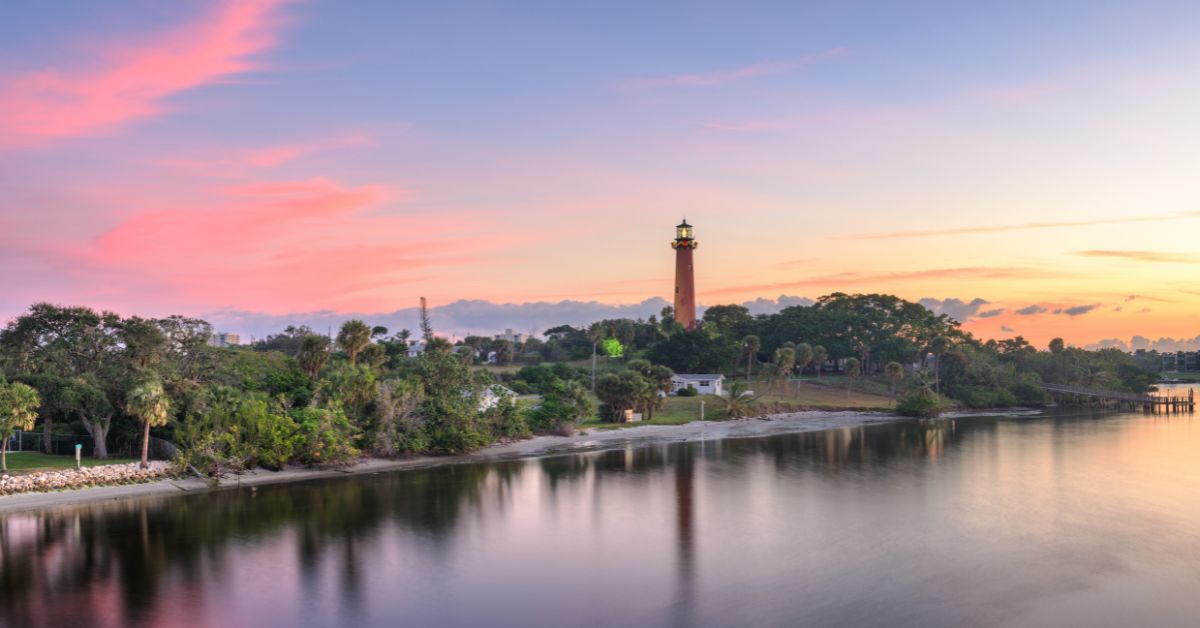 Where to stay in Jupiter
When visiting Jupiter, Florida, there are several fantastic options for accommodations that cater to different preferences and needs.
Jupiter Beach Resort & Spa offers a luxurious and relaxing retreat. The resort features spacious rooms and suites with stylish decor and modern amenities. Enjoy breathtaking ocean views, unwind by the pool, or indulge in pampering spa treatments. The resort also offers various on-site dining options, including a beachfront restaurant, ensuring a delightful culinary experience.
Situated along the Intracoastal Waterway, the Wyndham Grand Jupiter provides a convenient and upscale stay. The hotel boasts contemporary rooms and suites with comfortable furnishings and beautiful views. Take advantage of amenities like a rooftop pool, a fitness center, and a waterfront restaurant. Harbourside Place, located adjacent to the hotel, offers an array of shops, dining options, and entertainment venues, creating a vibrant atmosphere right at your doorstep.
For a charming and intimate stay, the Jupiter Waterfront Inn is a delightful choice. Nestled along the Loxahatchee River, this cozy boutique hotel provides a peaceful and scenic setting. The inn features individually decorated rooms with a cozy atmosphere and private balconies overlooking the river. Enjoy the lush gardens, relax by the waterfront, or rent kayaks and paddleboards to explore the serene waterways.
Anna Maria Island
Distance from Tampa: 1 1/2 hours
Anna Maria Island is a small barrier island located south of Tampa, known for its beautiful beaches and laid-back atmosphere. Visitors can enjoy swimming, kayaking, or paddleboarding, or take a stroll through one of the island's charming towns.
Some of the best things to do on Anna Maria Island
Rent bikes or a golf cart— Embrace the island life and explore Anna Maria Island by renting bikes or a golf cart. Cruise along the scenic streets, feel the warm breeze against your face, and soak in the laid-back ambiance. It's a delightful way to discover the island's hidden gems, from charming shops to picturesque viewpoints.
Relax on the beaches— Anna Maria Island offers many beautiful beaches, including the popular Coquina Beach, Bradenton Beach, and Anna Maria Beach. Take your beach day to the next level with the Cabana Club. Rent a cabana and unwind in style while enjoying comfortable loungers and the most photogenic beach setup!
Boat day— Take to the waters surrounding Anna Maria Island on a boat day adventure. Rent a boat and cruise along the coastline, exploring secluded coves, snorkeling in clear waters, and sunbathing on pristine beaches. Enjoy the freedom of the open sea, embrace the salty breeze, and revel in the beauty of the island from a different perspective.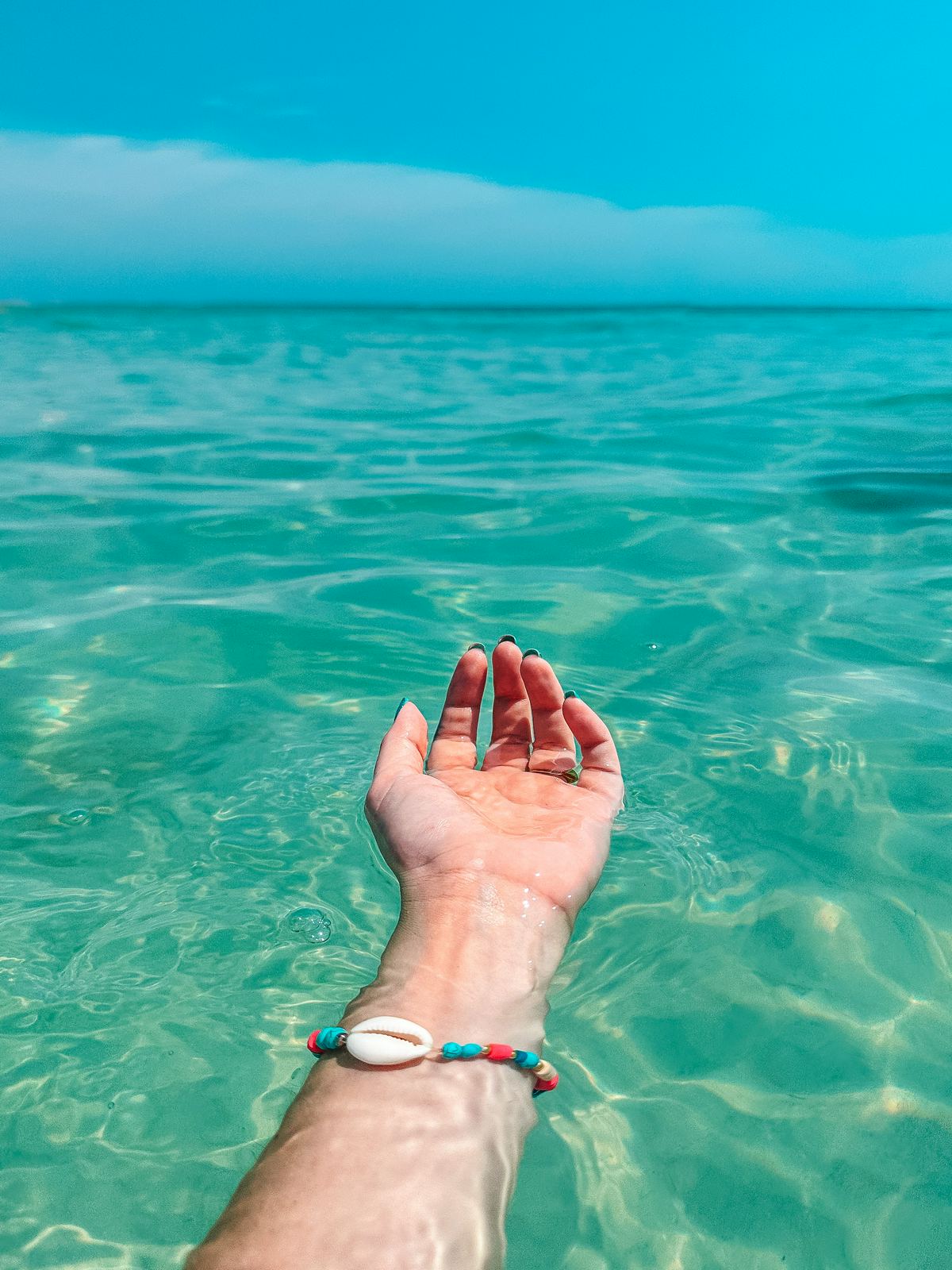 Where to stay on Anna Maria Island
When it comes to finding the perfect place to stay on Anna Maria Island, you won't find major hotel chains, but fear not! This charming island offers a plethora of adorable vacation rental options that will make your stay truly special.
AMI is renowned for its charming and cozy vacation rentals available on platforms like VRBO. These rentals offer selections from beach cottages to waterfront villas!
The Bali Hai Resort is a popular option that offers a delightful and relaxed beachfront experience, perfect for those seeking a tropical getaway. The resort features a collection of comfortable and well-appointed units, ranging from cozy studios to spacious multi-bedroom suites. Each unit is tastefully decorated and equipped with modern amenities to ensure a comfortable stay. The resort also offers private beach access and a heated outdoor pool, perfect for a refreshing dip or lounging under the sun.
If you do prefer a hotel stay, located just across the bridge from Anna Maria Island, the Compass Hotel by Margaritaville. It offers a wonderful alternative for accommodations with stunning waterfront views. This inn provides a tranquil and picturesque setting, perfect for a relaxing getaway.
Check out all of your AMI accommodation options here!
Naples
Distance from Tampa: 2 1/2 hours
When it comes to weekend getaways from Tampa, Naples is a great option for travelers looking for a peaceful escape. This coastal city offers picturesque beaches, charming restaurants and boutique shops, and plenty of outdoor activities.
Some of the best things to do in Naples
Naples Pier— A historic landmark and popular fishing spot, the pier is a great place to watch the sunset over the Gulf of Mexico. Walk along the pier, enjoy the views, and maybe even spot dolphins or manatees!
Go on a sunset cruise— One of the best ways to experience Florida is via boat. This stunning sightseeing and sunset cruise provides epic views and free champagne!
Fifth Avenue South— This upscale shopping and dining district offers many boutiques, galleries, and restaurants. Stroll along the palm-lined street, enjoy live music, and sample local cuisine.
Naples Botanical Garden— This 170-acre garden features many different habitats, including a Brazilian garden, a Caribbean garden, and a children's garden. Check out plants from around the world, as well as butterflies and other wildlife.
Clam Pass Beach Park— This beach park offers a beautiful beach, as well as a boardwalk through a mangrove forest. Swim, sunbathe, and spot wildlife.
Tin City— This waterfront shopping and dining district features many boutiques and restaurants in old-fashioned buildings. You can also take a boat tour, rent a kayak, or shop for souvenirs.
Check out some state parks— Delnor-Wiggins Pass State Park and Collier-Seminole State Park are both excellent options with plenty of trails and wildlife spotting opportunities.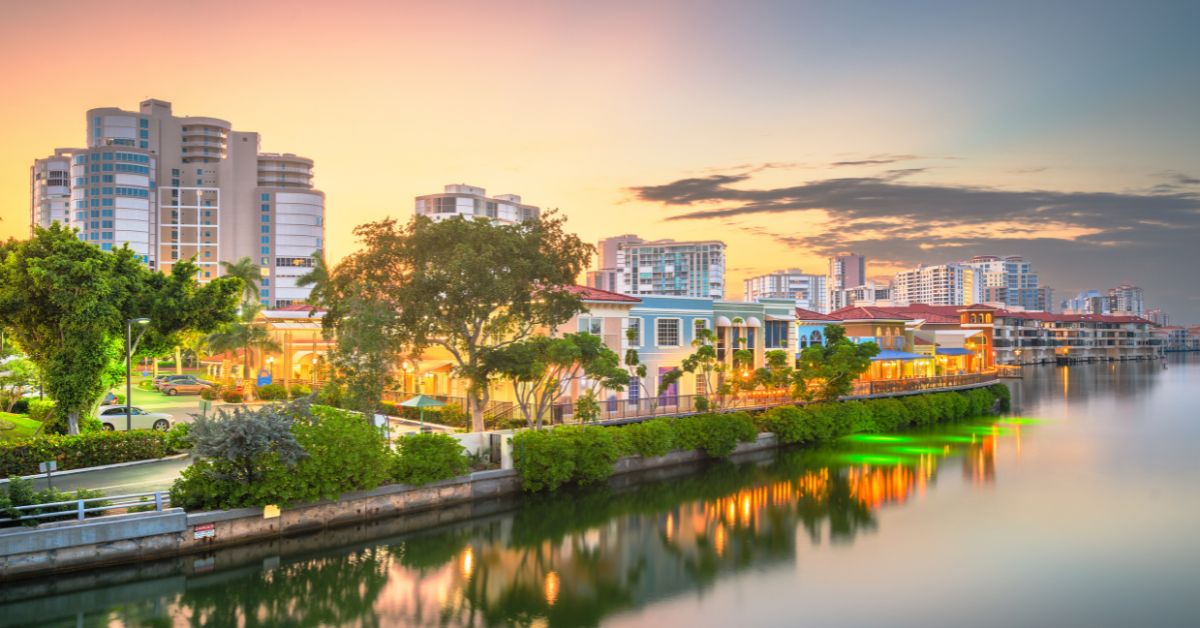 Where to stay in Naples
Naples offers a range of accommodations that cater to various preferences and budgets. If you're seeking a luxurious and indulgent stay, The Ritz-Carlton, Naples is an outstanding choice. Situated on the pristine shores of the Gulf of Mexico, this five-star resort offers elegant rooms and suites with breathtaking ocean views. Guests can enjoy world-class amenities, including multiple swimming pools, a private beach, a luxurious spa, and several gourmet dining options.
The Inn on Fifth is a sophisticated boutique hotel that combines elegance with convenience. The hotel offers stylishly appointed rooms and suites, each featuring upscale amenities and contemporary designs. Guests can take advantage of the rooftop pool, enjoy delectable cuisine at the on-site restaurants, and explore the vibrant dining and shopping scene just steps away. With its prime location and refined ambiance, the Inn on Fifth provides a perfect base for exploring Naples' cultural attractions and strolling along the nearby white sandy beaches.
Nestled along the picturesque Naples Bay, Naples Bay Resort offers a blend of upscale accommodations and a resort-style experience. The resort features spacious rooms, suites, and waterfront cottages with modern furnishings and scenic views. Guests can unwind at the resort's multiple pools, indulge in spa treatments, or take advantage of the marina and boat rentals to explore the surrounding waters. Naples Bay Resort also offers dining options, a fitness center, and a tennis club, ensuring there's something for everyone to enjoy.
30A
Distance from Tampa: 5 1/2-6 hours
This is the longest drive from Tampa, but it's worth it! 30A is located along the Emerald Coast of Florida and offers a perfect blend of natural beauty, vibrant beach scenes, and exciting activities. With its stunning beaches and picturesque coastal towns 30A promises a memorable weekend getaway from Tampa.
Some of the best things to do in 30A
Crab Island— Experience a sandbar party at Crab Island in Destin. This vibrant sandbar, located in the sparkling waters of the Gulf of Mexico, is a popular gathering spot for boaters and beachgoers. Enjoy floating bars, water slides, and live music while basking in the sun and soaking in the festive atmosphere. This private double-decker pontoon comes with two waterslides and a paddleboard! Cruisin Tikis is also another fun way to experience Crab Island.
Rent a bike and explore 30A— Rent bikes from YOLO Board and Bikes and embark on an exploration of the breathtaking beaches and charming towns along scenic Highway 30A. Pedal along the coastal bike path, discover hidden beach access points, and stop by the unique communities that dot the shoreline. It's a perfect way to soak in the natural beauty and laid-back vibes of the area.
Beach bonfire— Enjoy the warmth of the fire, share stories, toast marshmallows, and revel in the magic of the nighttime beach. This intimate and cozy setting is perfect for bonding under the stars. Companies like Native Fires 30A can take care of everything for you!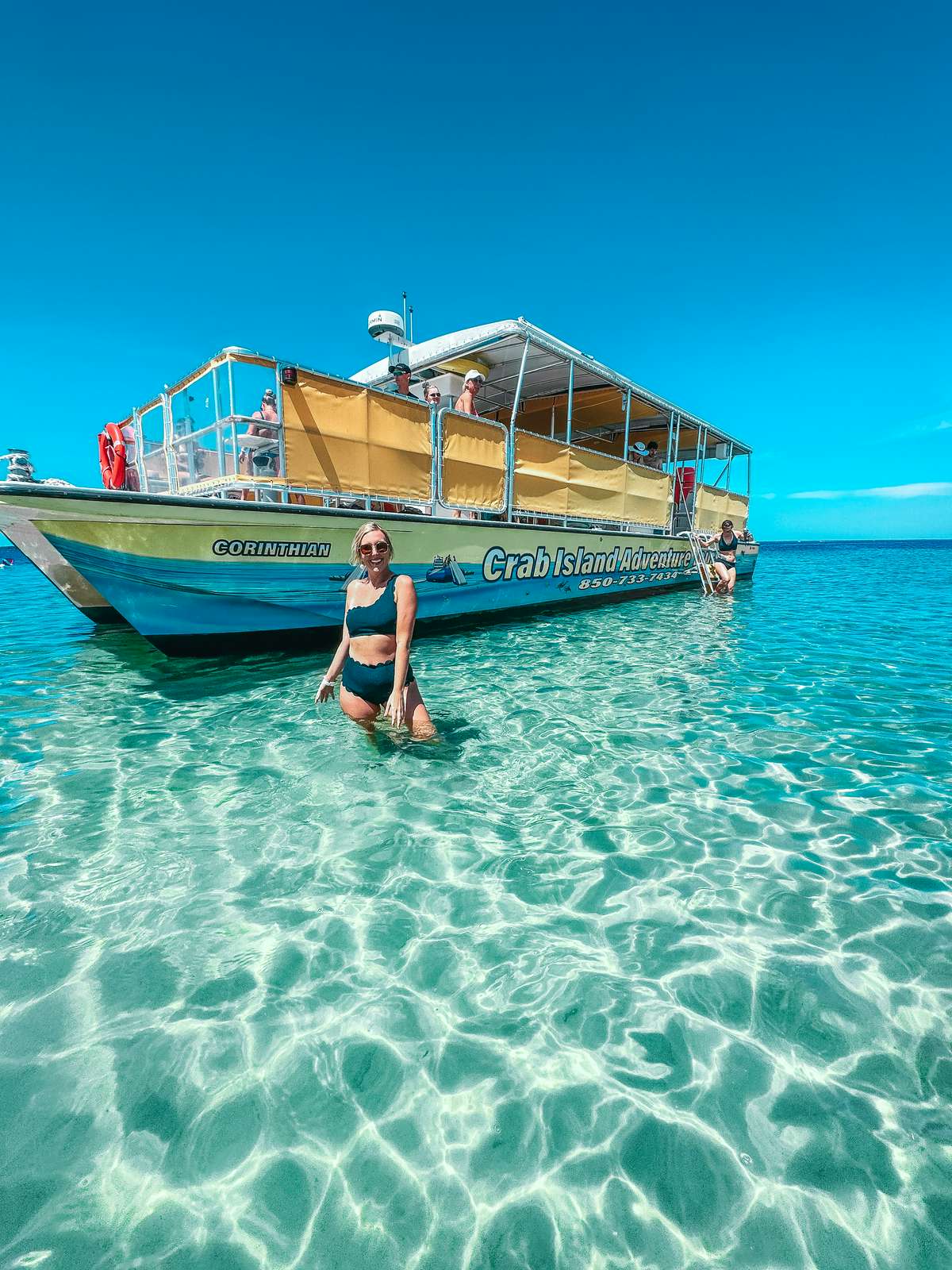 Where to stay in 30A
30A offers a range of accommodation options that cater to different preferences. Whether you're looking for beachfront rentals or charming resorts, you'll find the perfect place to stay.
Consider booking a beach house or condo through popular platforms like VRBO. These rentals often offer spacious layouts, fully equipped kitchens, and direct beach access, allowing you to enjoy the sun, sand, and surf just steps away from your accommodation! Check out what is available for your dates on VRBO here!
If you prefer a boutique resort or inn, 30A has several delightful options. The Pearl in Rosemary Beach is a luxurious beachfront boutique hotel with elegant rooms, a rooftop lounge, a spa, and beach service. Another option is The WaterColor Inn, located in the charming WaterColor community, offering comfortable rooms, multiple pools, direct beach access, and proximity to shops and restaurants.
Check out my complete 30A guide for more fun!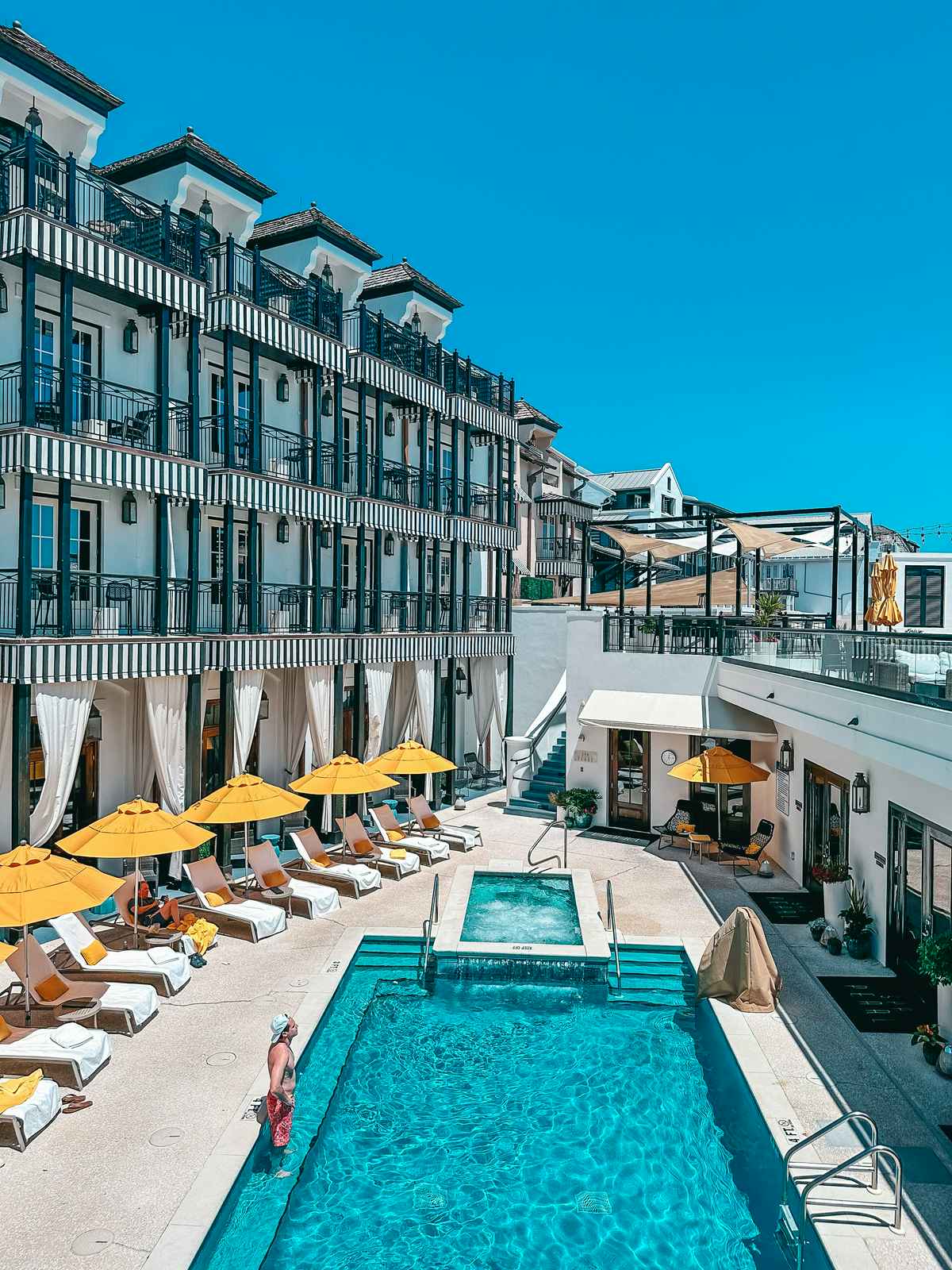 St. Augustine
Distance from Tampa: 3 hours
St. Augustine is a charming coastal town located just a few hours north of Tampa. Known for its historic architecture and beautiful beaches, it's the perfect destination for a relaxing weekend away!
Some of the best things to do in St. Augustine
Castillo de San Marcos— This historic fort, built in the 17th century, is the oldest masonry fort in the United States. Visitors can take a guided tour, explore the exhibits, and enjoy the views of the water.
St. George Street— This pedestrian-only street features many shops, restaurants, and historic buildings, including the oldest wooden schoolhouse in the country. Visitors can shop for souvenirs, sample local cuisine, and soak up the atmosphere.
Sunset cruise— Embark on a memorable boat excursion and explore the stunning waterways surrounding St. Augustine. One of the most popular boat tours is the sunset water tour, where you'll cruise around the banks of downtown St. Augustine and take in iconic sites like the Bridge of Lions and the Castillo de San Marcos National Monument!
St. Augustine Distillery— This craft distillery offers tours and tastings of their spirits, made from local ingredients. Visitors can learn about the distilling process and enjoy some delicious cocktails. We definitely left with some souvenirs from this spot.
Check out my full St. Augustine guide that includes more fun things to do!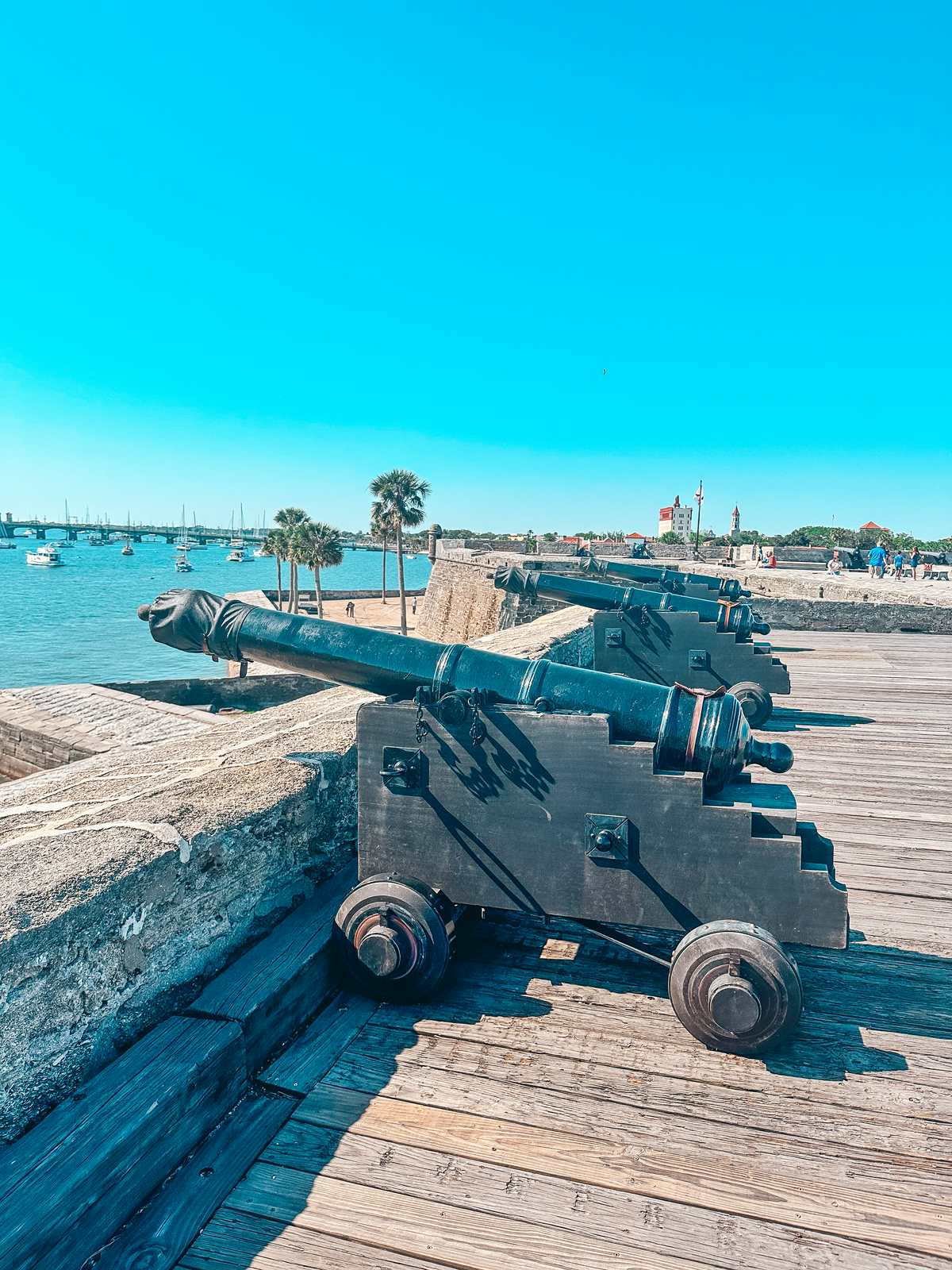 Where to stay in St. Augustine
For a unique and stylish experience, The Local is an excellent option for where to stay in St. Augustine. During my recent stay at this motel, I was captivated by its retro design and modern amenities!
The Local also offers onsite bike rentals from Drifters, allowing you to explore St. Augustine conveniently and at your own pace. Additionally, the motel features an adorable pool area that's perfect for relaxation after a day of discovering the city.
Check here for more accommodation options in St. Augustine.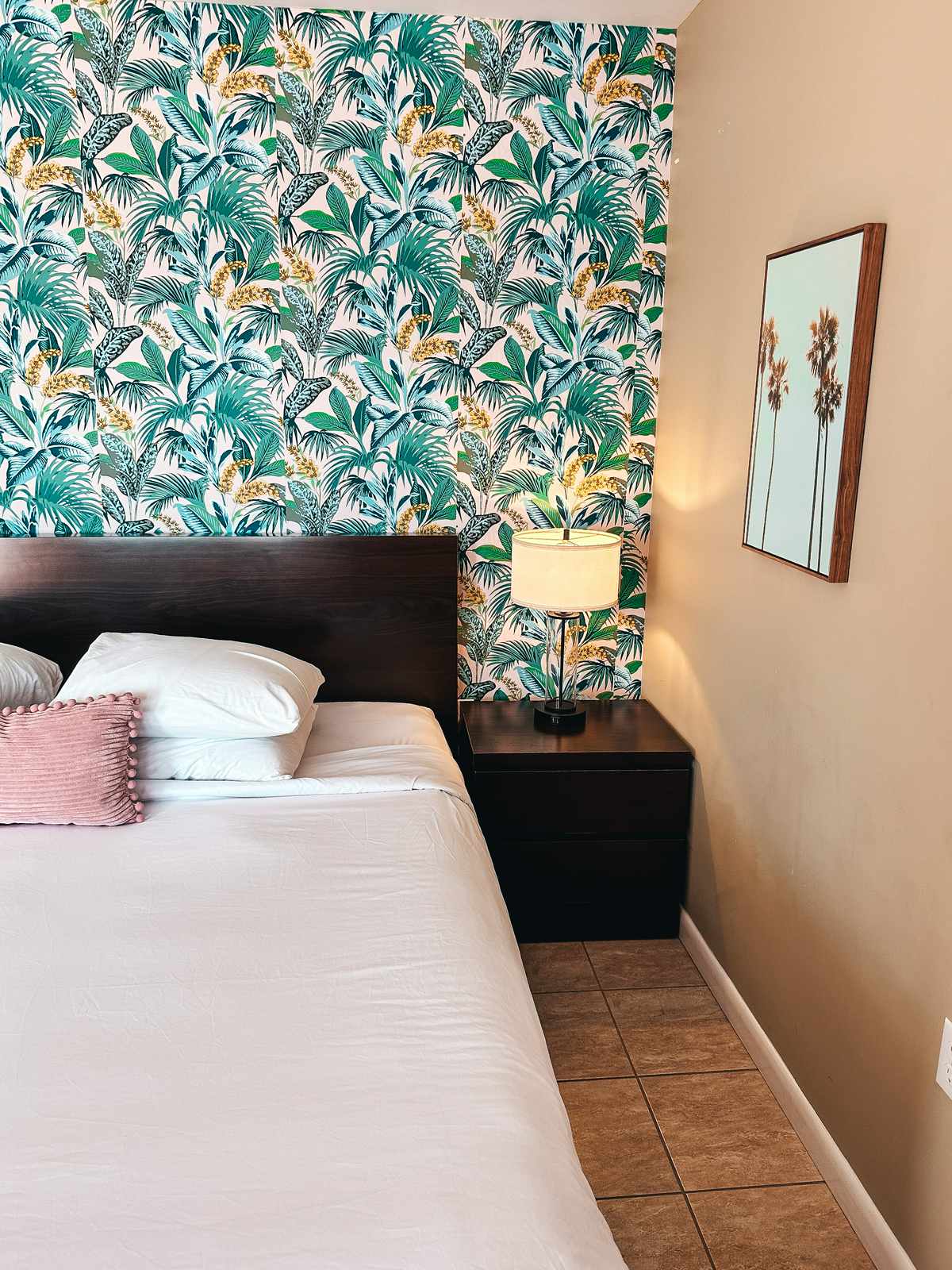 Sarasota
Distance from Tampa: 1 hour
Sarasota is a coastal city located south of Tampa, known for its beautiful beaches, cultural institutions, and outdoor activities. Explore the city's many museums and galleries, go fishing or kayaking, or take a stroll through one of the many parks!
Some of the best things to do in Sarasota
Siesta Key Beach— This award-winning beach is known for its soft, white sand and turquoise waters. Swim, sunbathe, play volleyball, and enjoy the many amenities available. Maybe even experience the thrill of parasailing, or embark on a private charter!
Myakka River State Park— A nature preserve located just outside of Sarasota. It's home to a wide variety of wildlife, offers hiking trails, and airboat tours.
Ca' d'Zan & The Ringling— Immerse yourself in the beauty of Ca' d'Zan, the historic mansion and waterfront estate of the Ringling family. Explore the opulent rooms, exquisite architecture, and breathtaking views. Afterward, visit The Ringling, an art museum that houses a vast collection of fine art and captivating exhibitions.
Marie Selby Botanical Gardens— This botanical garden features a wide variety of plants, including orchids, bromeliads, and ferns. Visitors can stroll through the gardens, attend events and workshops, and enjoy the waterfront setting.
St. Armands Circle— This shopping and dining district offers many boutiques, galleries, and restaurants in a charming outdoor setting. You can shop for souvenirs, enjoy a meal or a drink, and soak up the atmosphere.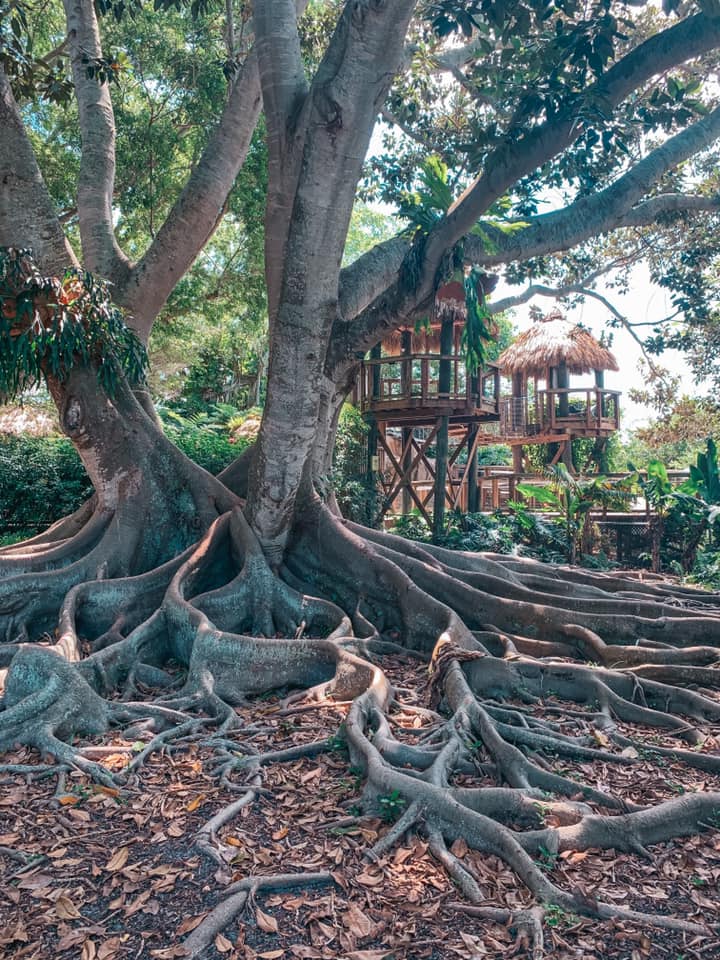 Where to stay in Sarasota
When it comes to finding the perfect place to stay in Sarasota, you'll discover a range of exceptional options. The Sarasota Modern is a contemporary boutique hotel that offers a sleek and stylish atmosphere that blends modern design with a vibrant coastal vibe.
Known for its luxurious accommodations and impeccable service, The Ritz-Carlton in Sarasota offers a refined and elegant stay. This upscale resort features elegantly designed rooms with plush furnishings and stunning views. Indulge in the resort's spa, golf courses, and beach club. With its prime location near downtown Sarasota, you'll have convenient access to renowned cultural venues, upscale shopping, and dining options.
Situated on a pristine barrier island, The Resort at Longboat Key Club provides a tranquil and upscale retreat. This beachfront resort offers spacious rooms and suites with modern amenities and private balconies offering breathtaking views of the Gulf of Mexico. Enjoy the resort's championship golf courses, tennis courts, spa, and multiple dining options. With its serene ambiance and exclusive setting, it's the perfect place for relaxation and rejuvenation.
Check out all of the best places to stay in Sarasota here!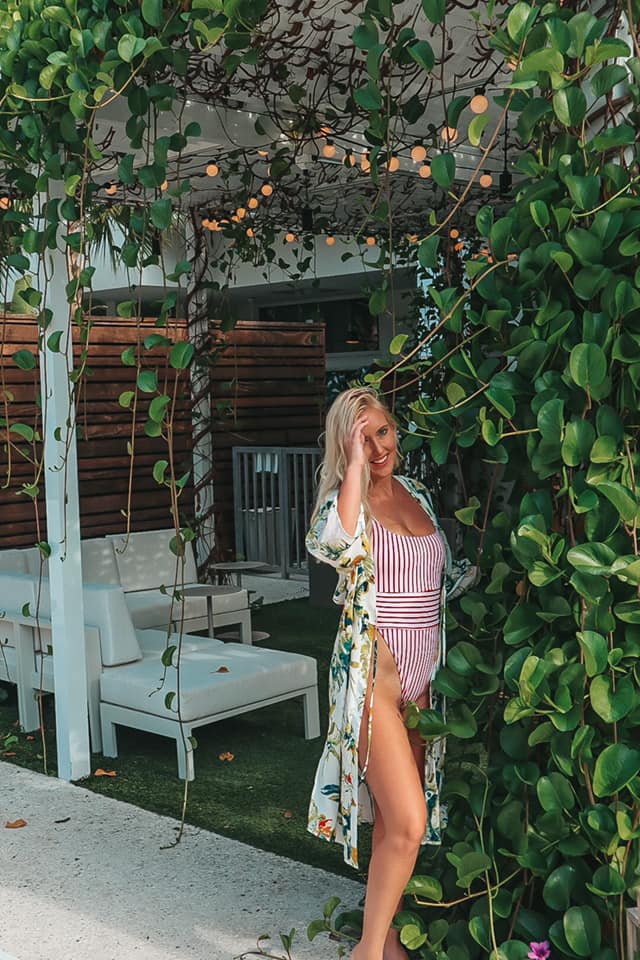 Ocala
Distance from Tampa: 1 1/2 hours
If you're looking for a weekend escape from the hustle and bustle of Tampa, head to Ocala! Known for its natural beauty, crystal clear springs, and winding rivers, Ocala is the perfect destination for outdoor enthusiasts.
Some of the best things to do in Ocala
Silver Springs State Park— A popular destination for swimming, kayaking, and glass-bottom kayak tours, Silver Springs is known for its crystal-clear water and abundant wildlife. This state park is known for its crystal-clear springs, which are a popular spot for swimming, kayaking, and canoeing. Visitors can also take a glass-bottom boat tour to see the springs and the abundant wildlife in the area.
Zip the Canyons— Looking for an unforgettable horseback riding or ziplining adventure in Ocala, Florida? Look no further! Zip the Canyons' expert guides will take you on a breathtaking journey through stunning mountain-like elevation changes. You'll horseback ride and zipline through lush forests, over spring-fed lakes, and along winding trails. Check out my reel on the experience here and here!
Ocala National Forest— This forest covers over 600 square miles and features many hiking trails, camping sites, and fishing spots. Visitors can also see unique natural features such as the Juniper Prairie Wilderness and the Alexander Springs Recreation Area.
Florida Horse Park— Ocala is actually home to one of the largest equestrian communities in the country! This equestrian center hosts many horse shows and events throughout the year. You can also take a guided trail ride through the nearby forest or watch horse training sessions.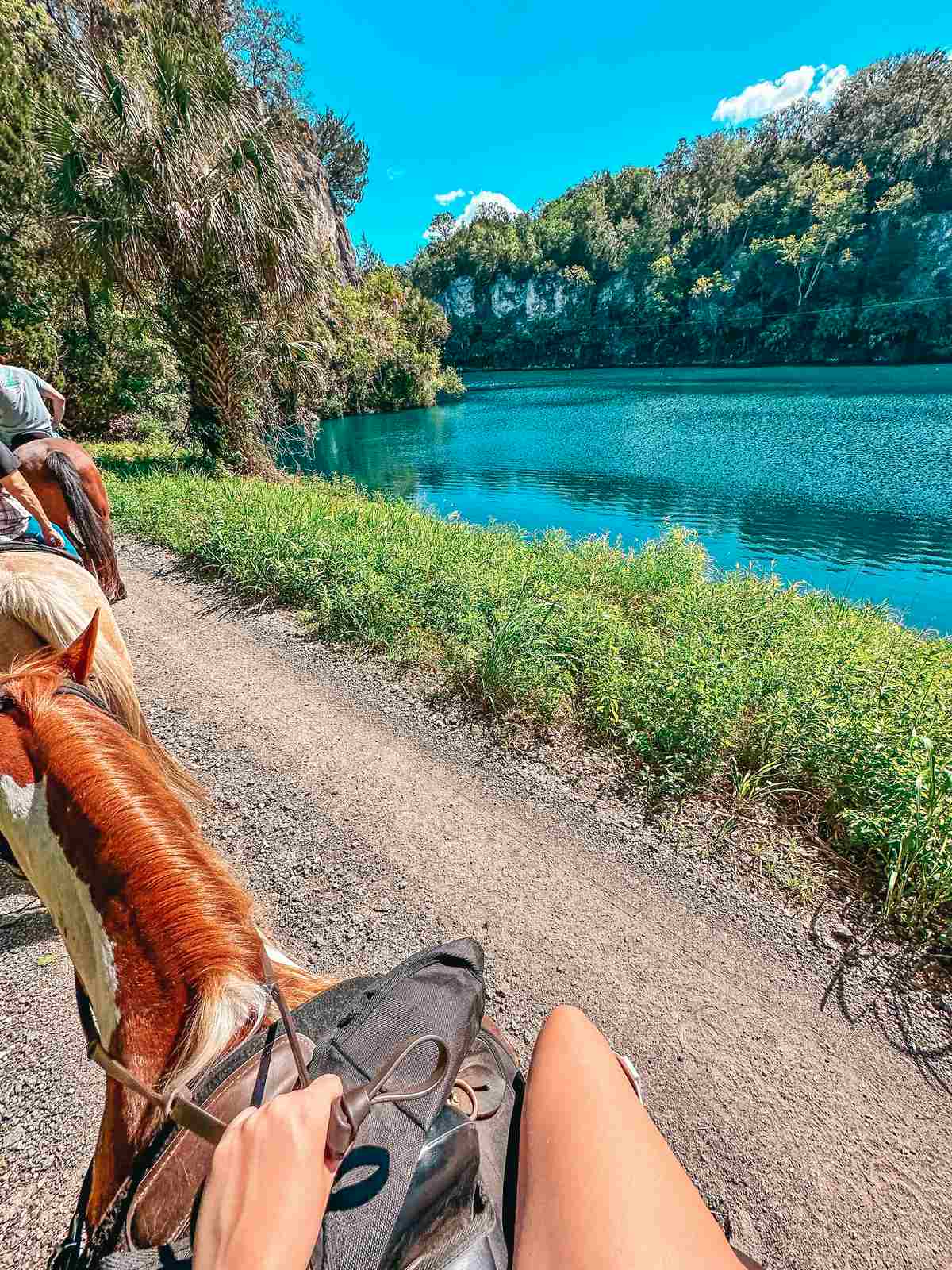 Where to stay in Ocala
When planning your visit to Ocala, Florida, finding the right place to stay is crucial for a memorable experience. Enchanted Oaks offers an extremely unique stay and is one of the best things to do in Ocala!
With charming A-Frames and spacious house rentals, guests can enjoy a unique and immersive stay surrounded by nature. The tranquil atmosphere, combined with essential amenities and comfortable furnishings, provides a perfect retreat. Standout features include the peaceful ambiance, the unique accommodation selections, and interacting with all of the adorable animals on site.
Check out all of the accommodation options in Ocala here.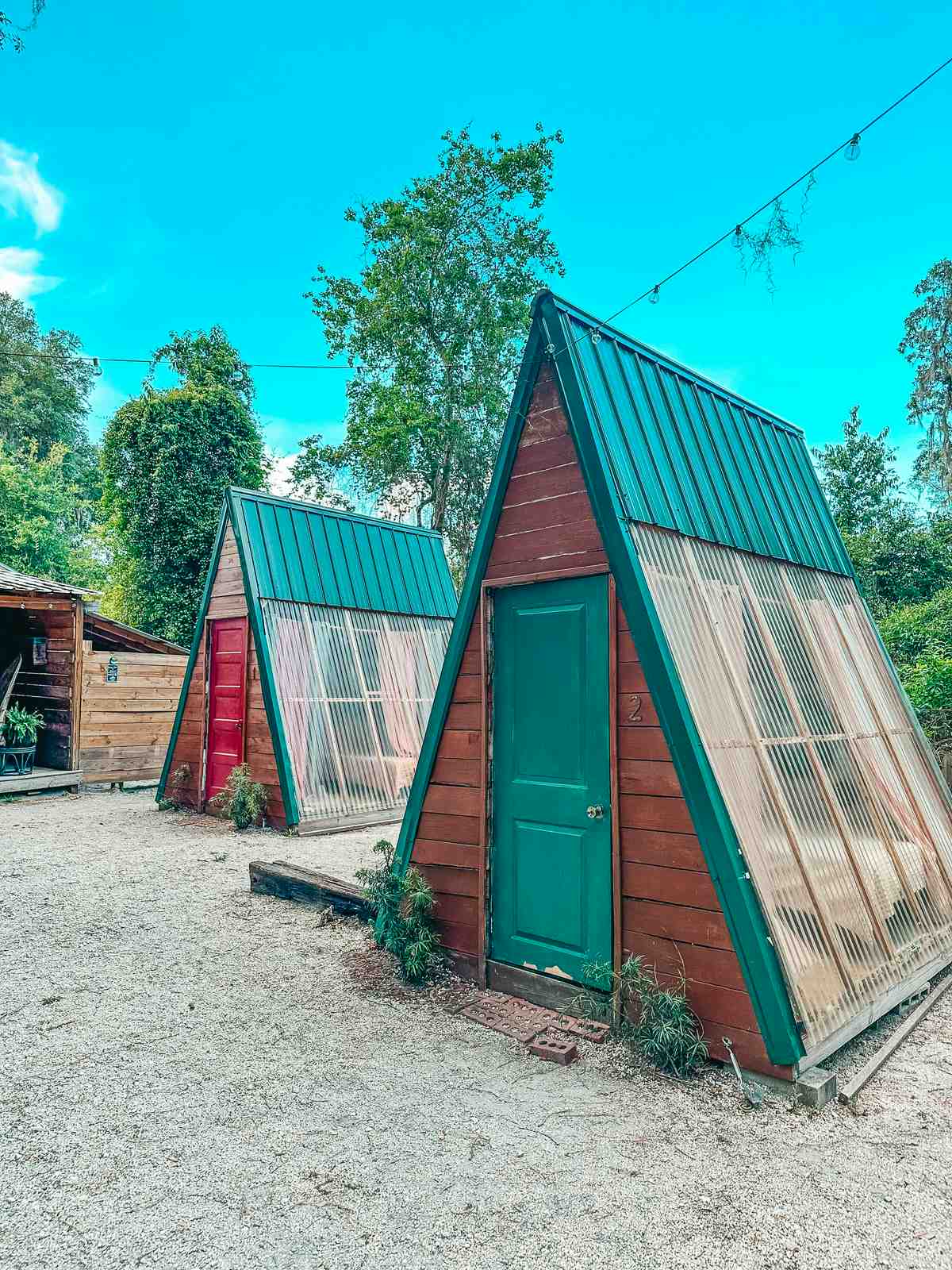 Palm Beach
Distance from Tampa: 3 hours
Palm Beach is a coastal city located north of Fort Lauderdale, known for its shopping, dining, and cultural institutions. Visitors can explore the city's many neighborhoods, enjoy the beaches, or visit nearby attractions like Palm Beach Island.
Some of the best things to do in West Palm Beach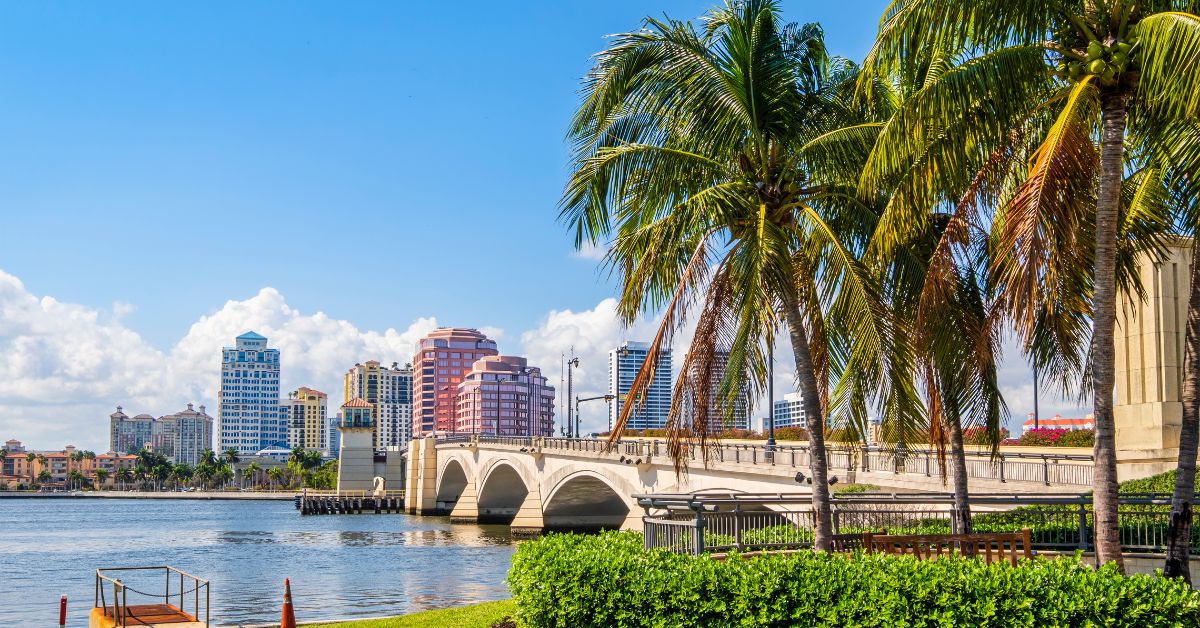 Where to stay in West Palm Beach
West Palm Beach offers a plethora of accommodations to choose from.
The Breakers Palm Beach is an iconic luxury resort and is a true gem of West Palm Beach. Situated on a beautiful stretch of oceanfront property, The property offers lavish rooms and suites with elegant decor and stunning views. The resort features world-class amenities, including multiple pools, a private beach, championship golf courses, a lavish spa, and a variety of upscale dining options.
Located in the heart of downtown West Palm Beach, the Hilton West Palm Beach is a contemporary and stylish hotel offering convenience and modern comfort. The hotel boasts well-appointed rooms and suites with chic designs and modern amenities. Guests can enjoy the rooftop pool and lounge area, savor delicious cuisine at the on-site restaurants, and take advantage of the proximity to popular attractions, shopping, and vibrant nightlife in downtown West Palm Beach.
For a beachfront escape with a touch of tranquility, Palm Beach Marriott Singer Island Beach Resort & Spa is an excellent choice. Situated on Singer Island, just a short drive from downtown West Palm Beach, the Palm Beach Marriott Singer Island Beach Resort & Spa offers spacious and comfortable suites with fully equipped kitchens and private balconies. Guests can relax at the oceanfront pool, indulge in spa treatments, and enjoy the resort's dining options. The location provides easy access to pristine beaches and outdoor activities such as snorkeling and kayaking!
Where are you heading for your weekend getaway from Tampa first?
Florida has so many incredible destinations to explore, and Tampa is the perfect base for weekend getaways to some of the state's most popular tourist destinations! Whether you're looking for beaches, culture, or outdoor adventure, there's something for everyone in these ten destinations. From the historic streets of St. Augustine to the vibrant nightlife of Miami, the white sand beaches of Naples to the natural beauty of Ocala, these weekend getaways from Tampa are sure to leave you with lasting memories.