This post contains affiliate links which means that I will make a small commission if you purchase a product after clicking on any of them, at no extra cost to you.
Minca is a hidden gem nestled amidst the verdant mountains of Colombia. Renowned for its breathtaking natural beauty, lush landscapes, and vibrant wildlife, Minca has emerged as a favorite destination for wanderers seeking an escape from bustling city life.
Choosing the right accommodation plays a pivotal role in shaping your overall experience of a place. I found Siembra Boutique Hostel to offer a unique and immersive stay. This Minca Hostel provided a comfortable and affordable stay. Set amidst the captivating backdrop of Minca's tropical paradise, Siembra Boutique Hostel stands as a sanctuary for travelers looking to rejuvenate their spirits and immerse themselves in the wonders of nature.
Minca Hostel Review: Siembra Boutique Hostel
Location and setting
Siembra Boutique Hostel, strategically located at the heart of Minca, effortlessly blends with the town's natural beauty, providing guests with a tranquil oasis.
Surrounded by lush gardens and breathtaking mountain views, the hostel's open and airy layout seamlessly connects visitors with Minca's mesmerizing landscapes. With easy access to attractions like Pozo Azul waterfalls and Los Pinos viewpoint, adventurers can explore the region's natural wonders.
Among the numerous Minca hostels available, what truly captured my attention and led me to choose Siembra Boutique Hostel was its unique setting – nestled in nature, yet conveniently located less than 1 mile from the town center. The other hostels seemed to be a bit more out of the way.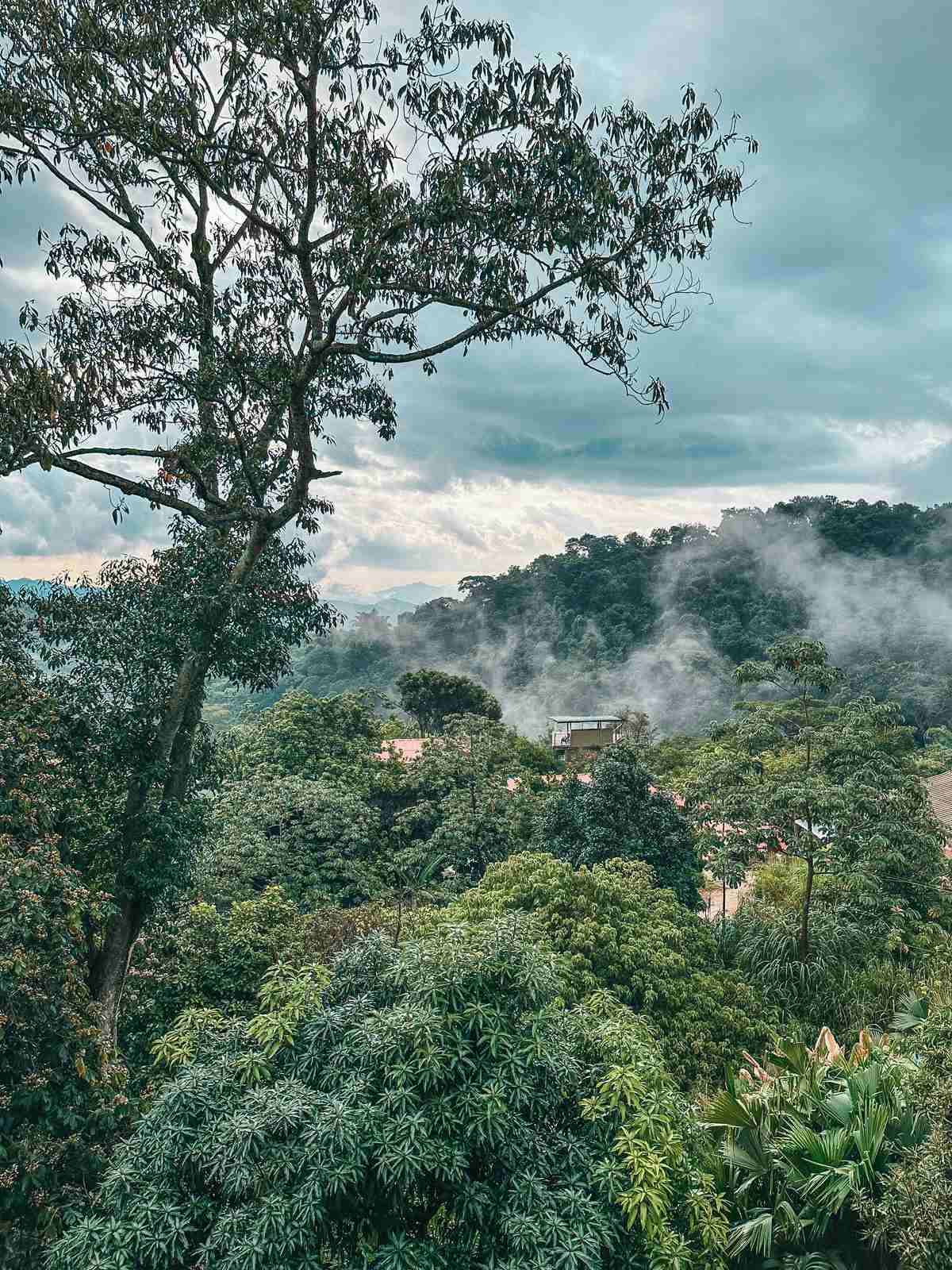 Accommodation options
This Minca hostel offers a variety of accommodation options, each thoughtfully designed to meet the diverse needs of travelers seeking a unique and immersive experience in Minca.
You can take your pick from their "Private Rooms" or "Dormitories." If you're looking for a cozy and private retreat, the private rooms are the way to go. Equipped with modern amenities and a touch of rustic charm, they provide a comfortable haven for couples or solo adventurers. (BTW check out these fun solo travel-inspired quotes!)
We opted for the private room and private bathroom and it was around $75/night when we went to Colombia in July.
On the other hand, if you're a social butterfly or traveling on a tighter budget, the dormitories are a fantastic option. They offer a communal experience, complete with bunk beds, individual lockers, and shared bathrooms. You'll have the chance to make new friends from all around the world while swapping exciting travel stories.
While the rooms at Siembra Boutique Hostel may not be extravagant, they provide all the necessities you need for a comfortable stay. But let's be real, with Minca's mesmerizing landscapes and exciting adventures awaiting you, chances are you won't be spending much time indoors anyway—or at least you shouldn't be!
NOTE: Not all of the rooms provide AC, so be sure to take note of that with the room you are booking if that's important to you.
Facilities and common areas
Siembra Boutique Hostel goes above and beyond to ensure guests have an enriching and memorable experience in Minca. The inviting common areas and well-thought-out facilities create a welcoming atmosphere where travelers can relax, socialize, and fully embrace the beauty of the surroundings.
The cozy lounge area offers a perfect space to unwind with a book or engage in lively conversations with fellow travelers. The vibrant garden and outdoor spaces provide a tranquil oasis for yoga, meditation, and admiring the breathtaking mountain views.
For a refreshing escape, the inviting swimming pool offers a welcome respite from Minca's tropical climate. The hostel's thoughtful amenities, including complimentary Wi-Fi, an on-site spa, and a restaurant cater to every need.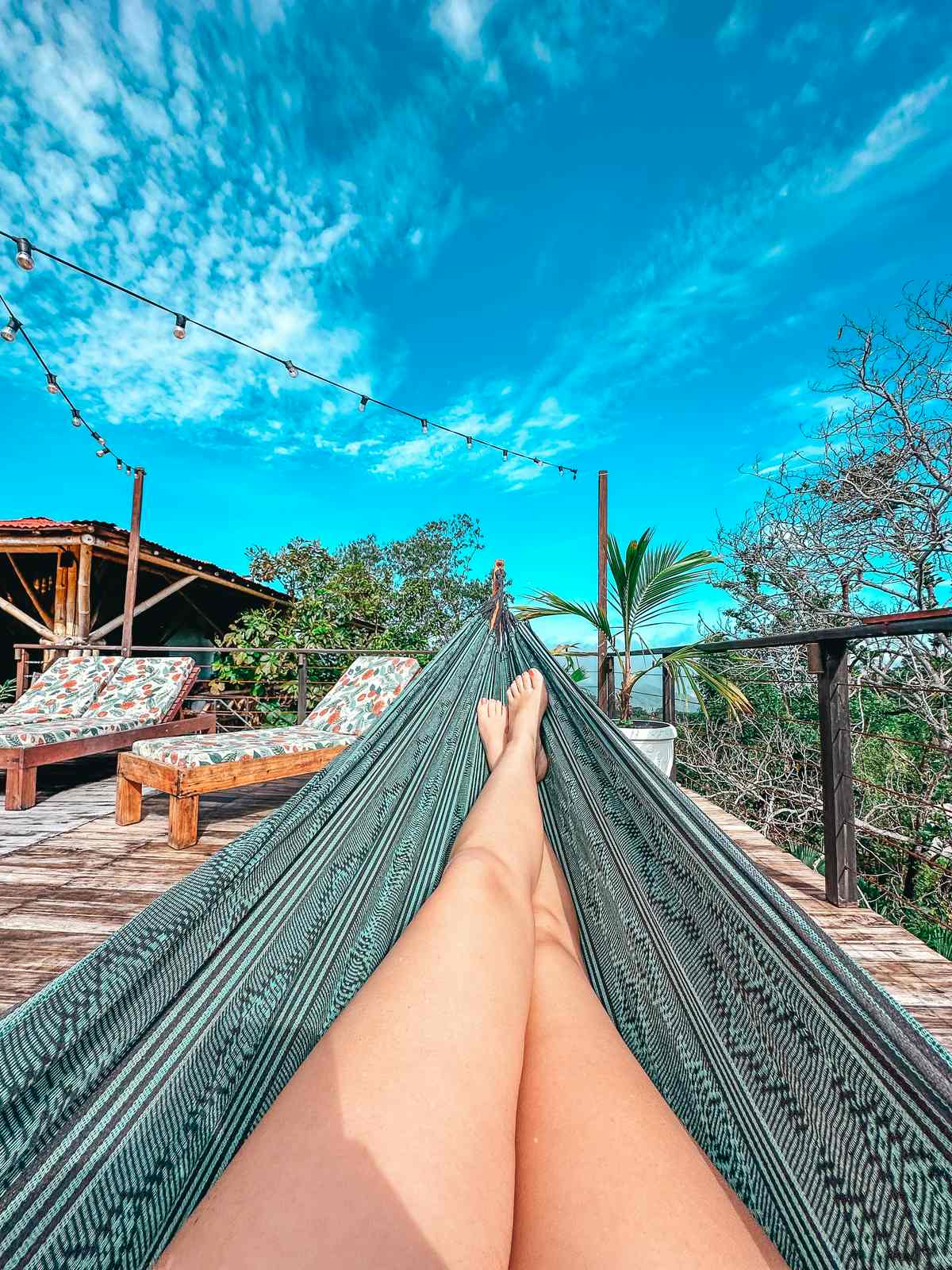 On-site restaurant and bar
One of my personal favorite features of our stay at Siembra Boutique Hostel was the exceptional dining experience! When we booked through Booking.com, we were thrilled to discover that our stay included a complimentary breakfast!
Let me tell you, we were blown away by how beautifully presented and delicious the FREE breakfast was! Fresh, locally sourced fruits, homemade bread, and delightful spreads were the perfect start to our day.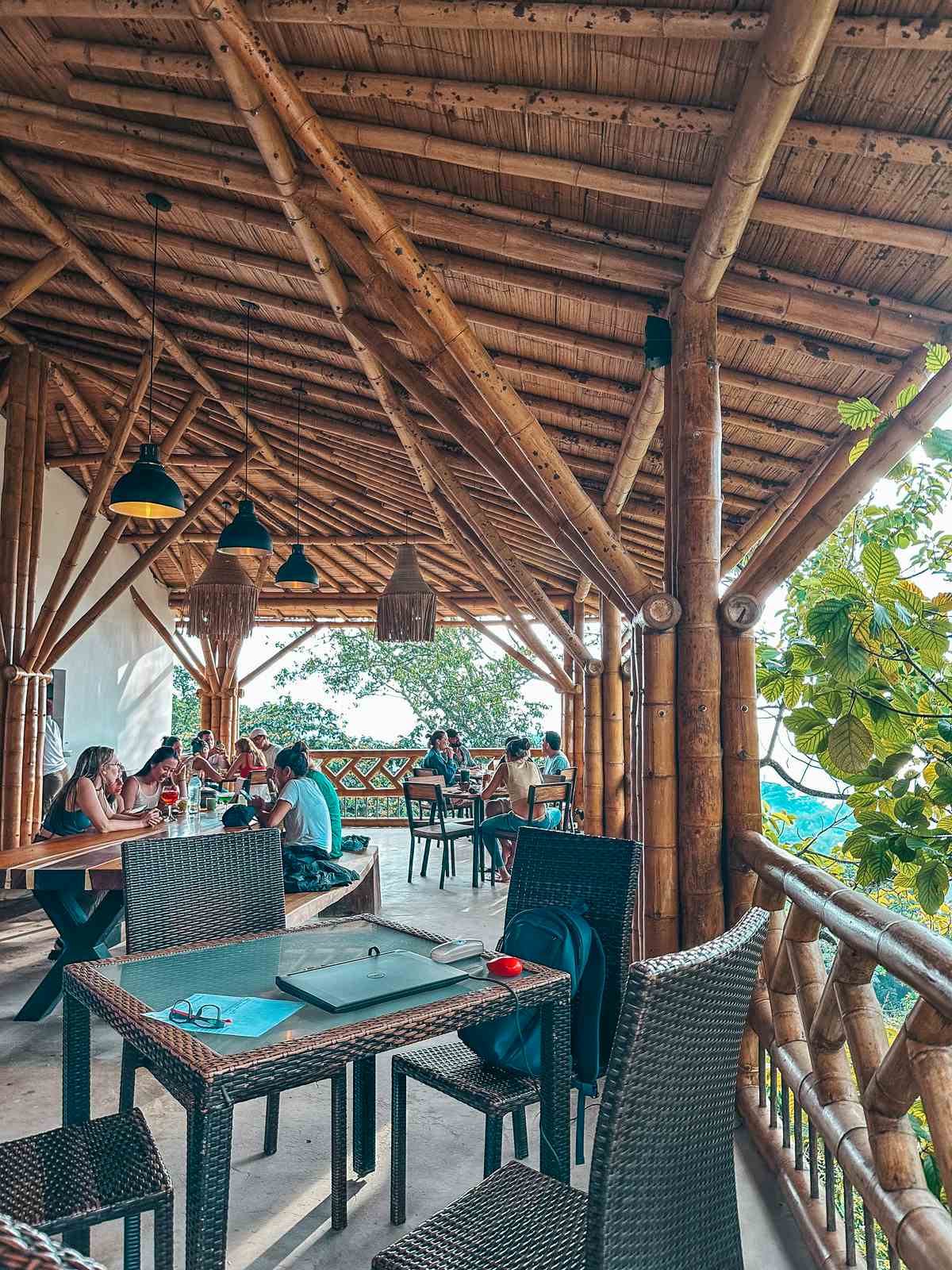 The convenience of having an onsite restaurant was an absolute treat, especially after a long day of travel and exploring when all we wanted to do was shower and unwind in our amazing Minca hostel. The hostel's kitchen crafted a dinner bursting with authentic Colombian flavors, truly allowing us to savor the essence of the region's culinary heritage.
And oh, their mango pina colada was the epitome of vacation vibes, reminding us that we were indeed in paradise!
With a perfect blend of local Colombian cuisine and international delights, Siembra Boutique Hostel's dining experience became an integral part of our Minca journey. Each meal was a cherished moment that enriched our stay and left us with fond memories of our time at this welcoming oasis in Minca.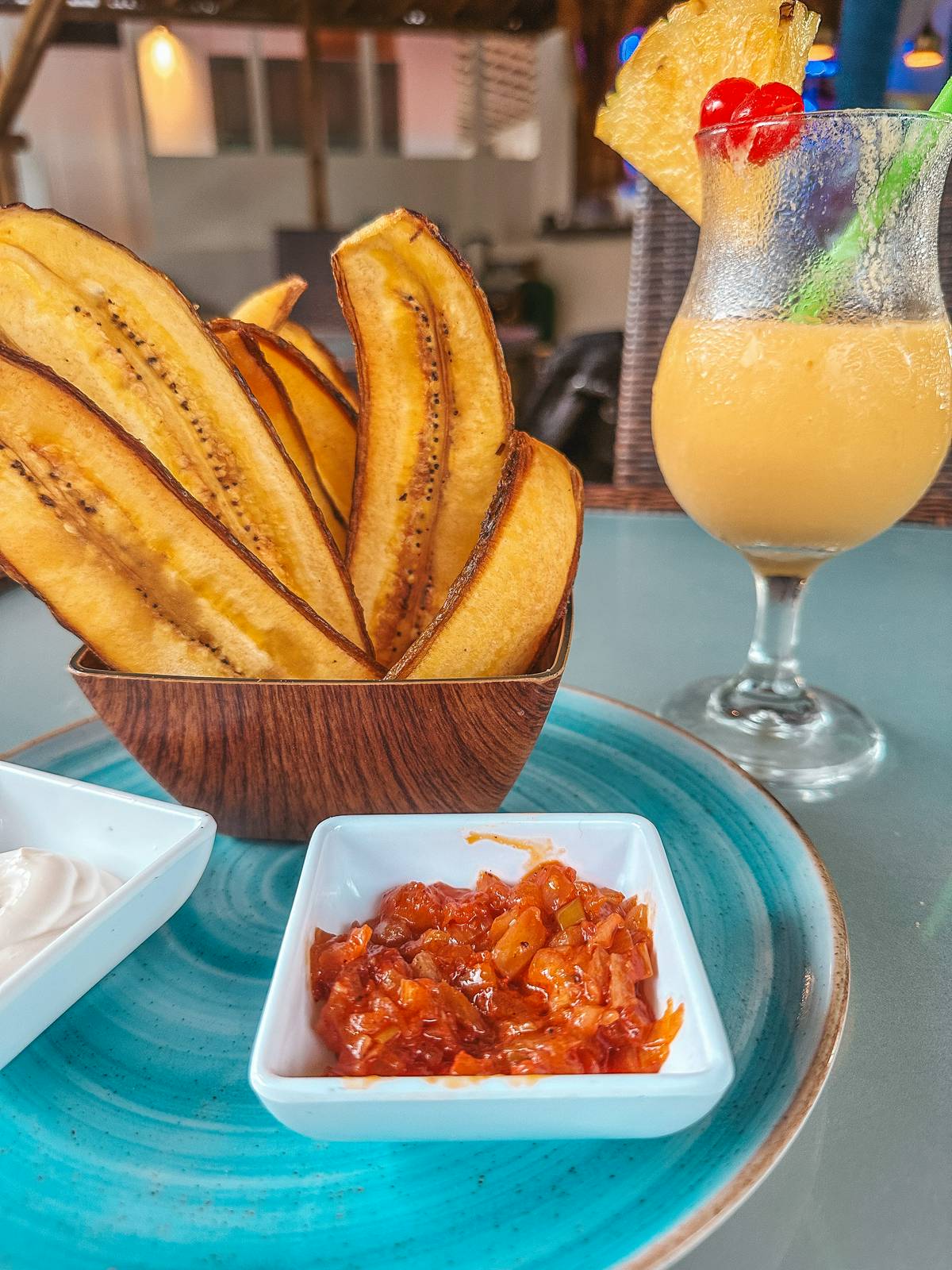 Social and community atmosphere
Travelers from all walks of life come together at Siembra Boutique Hostel to forge meaningful connections and create unforgettable moments. From the moment you arrive, you are welcomed into a warm and inclusive environment, with communal spaces like the lounge, restaurant, and pool area serving as inviting gathering spots.
The friendly staff fosters a convivial atmosphere, making it easy for solo travelers to join in and make friends. Shared activities and adventures, such as guided hikes to waterfalls, group yoga sessions, and evening bonfires, further strengthen the sense of camaraderie among guests.
The hostel also hosts cultural events and workshops, providing enriching experiences that deepen guests' understanding of Colombia's cultural heritage and promote unity.
Beyond the social aspect, Siembra Boutique Hostel's commitment to sustainability extends to eco-conscious initiatives and volunteering projects, offering guests opportunities to give back to the local community.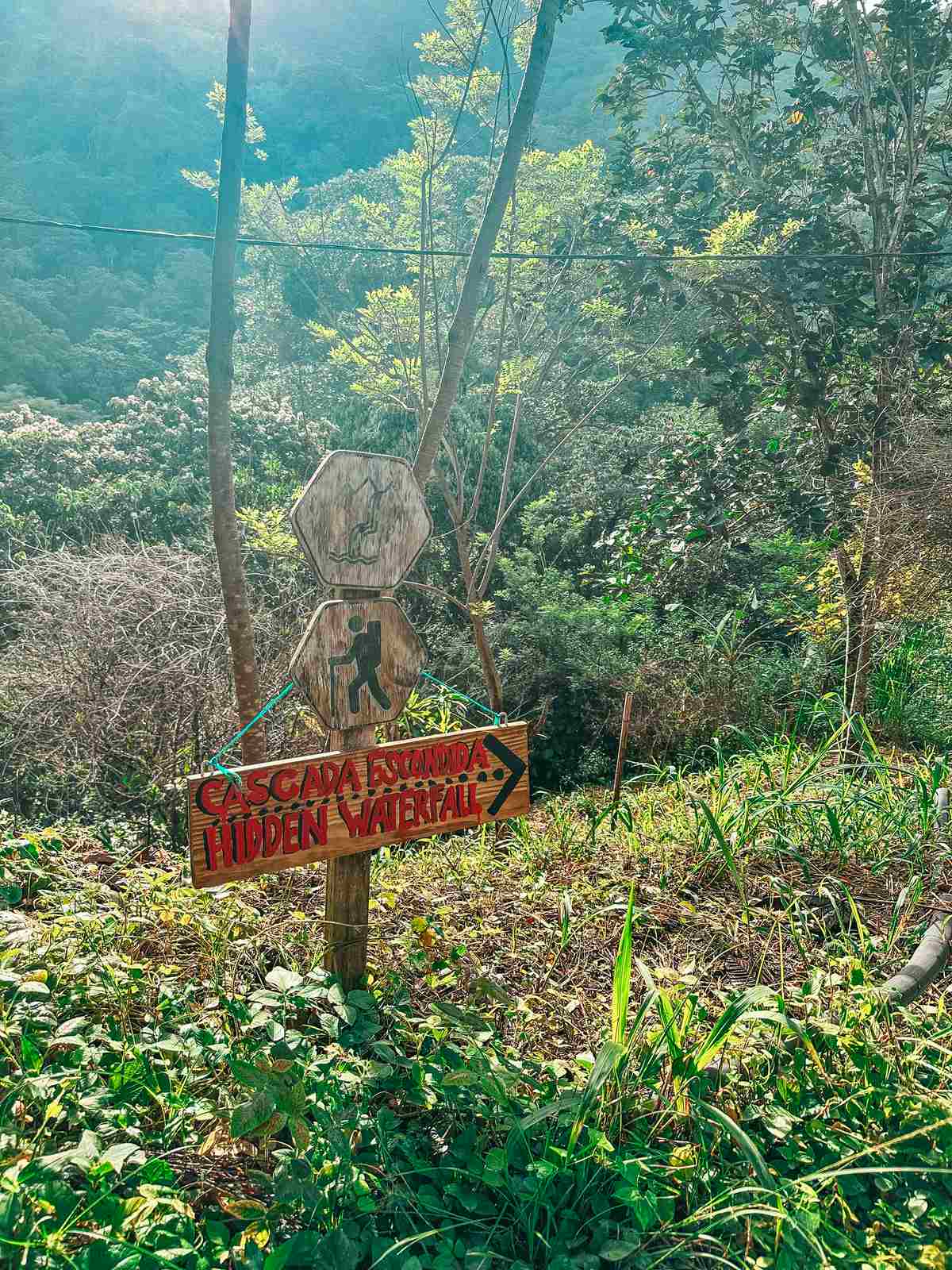 Exploring Minca from Siembra Boutique Hostel
Siembra Boutique Hostel is the perfect home base for a captivating journey through the enchanting landscapes and cultural wonders of Minca. Its strategic location opens up a world of exhilarating outdoor adventures and immersive experiences waiting to be discovered.
Nature enthusiasts and adventure seekers can explore a plethora of hiking trails leading to breathtaking viewpoints and cascading waterfalls, like the popular Pozo Azul and Marinka Waterfall treks. Birdwatchers will be in paradise, spotting over 300 species of birds right from the comfort of the hostel. Coffee enthusiasts can explore local coffee plantations and savor freshly brewed Colombian coffee at its place of origin.
The tranquil atmosphere of the hostel also makes it an ideal setting for yoga and wellness retreats, while cultural immersion opportunities offer glimpses into Colombia's rich heritage. For beach lovers, Siembra Boutique Hostel serves as a gateway to nearby coastal towns and the pristine shores of Tayrona National Natural Park.
Whether you seek nature, culture, or adventure, the hostel's strategic location makes it the perfect starting point for uncovering the hidden treasures of Minca and its surrounding wonders!
Book your stay at Siembra Boutique Hostel through Booking.com or Hostelworld!
Ready to stay in this epic Minca hostel?
Siembra Boutique Hostel's unique blend of natural beauty, warm hospitality, and sustainability initiatives make it an exceptional choice for a meaningful and immersive experience in Minca. The hostel's captivating setting and sense of community provide the perfect backdrop for creating cherished memories and forging connections with like-minded adventurers from around the world!
Check out my other Colombia blog posts before you go: