This post contains affiliate links which means that I will make a small commission if you purchase a product after clicking on any of them, at no extra cost to you.
There is so much to see and do in Las Vegas, I swear I could visit for a month and not do it all. So many fun activities and extravagant resorts that are an adventure all on their own! If you're not sure what to do during your Vegas trip, I've compiled a list for you of 12 things you must do when you visit Las Vegas!
Fun Things You Must Do in Vegas
Experience the resorts
Vegas is so wild because every single hotel truly feels like its own city. Each resort has its own unique offering. The Venetian has gondola rides, Paris has the Eiffel Tower, Caesar's Palace has the Trevi Fountain, and The Bellagio has the fountain show and botanical gardens.
I mean really the list goes on and on. I'm convinced you could go to Vegas and not spend a dime on activities and just wander through all of the hotels in amazement. I also recommend checking out Chandelier Bar inside the Cosmopolitan as well! It's such a stunning, unique bar— you truly feel like you're inside a chandelier.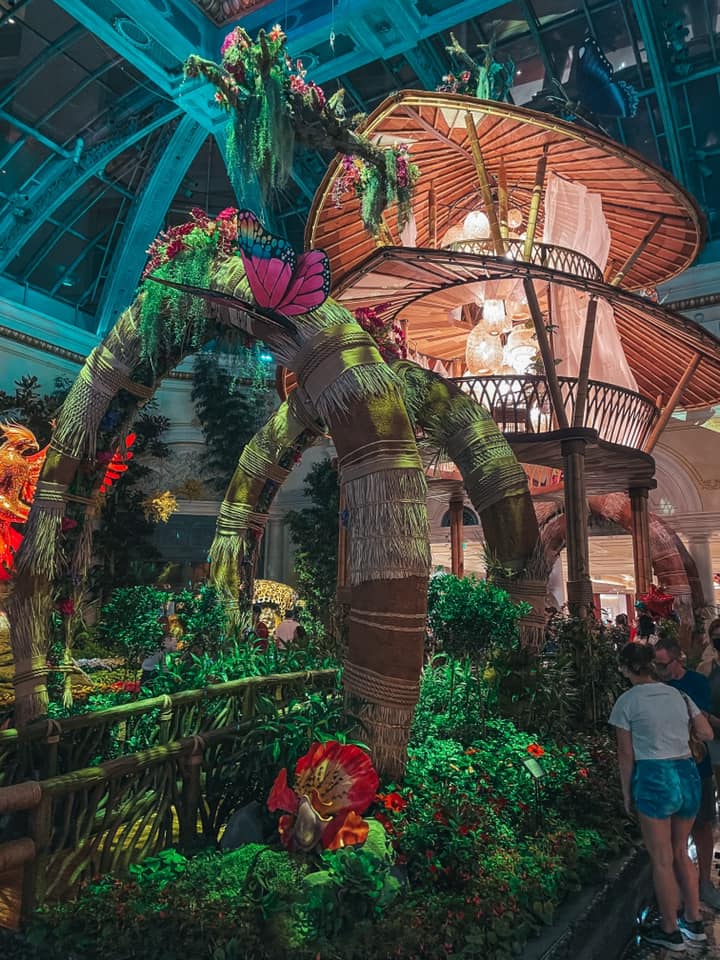 Go to a speakeasy
The rise of speakeasies in the last five years has made me so happy. It doesn't matter where you're staying in Vegas— chances are you're going to be near at least one speakeasy. They're actually pretty huge in Vegas. The Cosmopolitan has like five hidden bars and eateries just in it alone!
Sometimes they're behind unassuming doors in busy locations, other times they're in barbershops. Or maybe there's a random shelf in a convenience store that is actually waiting to be pushed back to lead you to an escape with delightful craft cocktails.
Meow Wolf at Area15
Area15 is an immersive playground and experimental futuristic shopping complex about a mile west of The Strip. This was hands down one of my favorite experiences of the trip; it is so unique! Area15 is full of museums, shops, and interactive exhibits like VR, axe throwing, indoor golf, and sooo much more.
Check out this video for a better look at Meow Wolf!
They also even sometimes have DJs perform! Admission to Area15 itself is free, but you will need to reserve a time slot. The activities that you want to do inside Area15, like Meow Wolf, will have their own costs. For adults, Omega Mart at Meow Wolf is $45, and it's definitely worth it.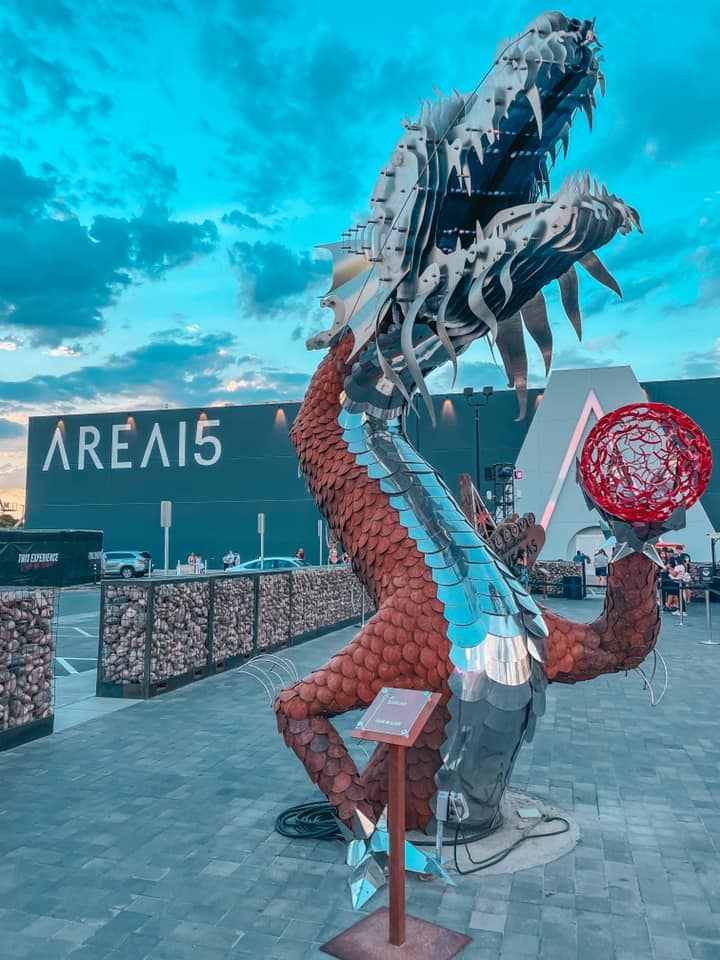 So what is Meow Wolf? Well..honestly it's kind of hard to explain. You enter Omega Mart and it looks similar to your typical grocery store at first glance, but then you begin to realize things are a little bit off.
The contents of the store are weird off brands ("Who Told You This Was Butter?" and "Nut-Free Salted Peanuts"), the aisle signs include things like "bugs" and "canned moods," there's interactive art, oh, and my favorite part— secret "portals" that lead you to what truly feels like a whole new world.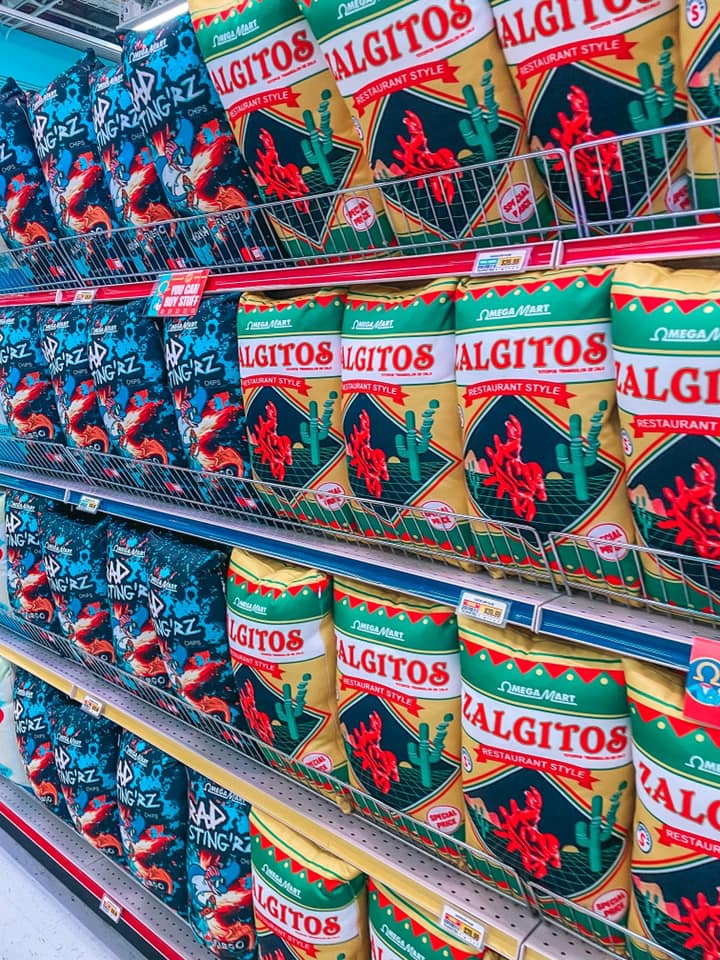 Experience Old Vegas and Fremont Street
Okay, so this is unfortunately something I have yet to experience for myself. But literally, every single person who's been to Vegas has recommended it. Here you can enjoy activities like the Fremont Street Experience, the Mob Museum, and the Neon Museum. It's not as touristy as The Strip, but just as interesting!
There's a lot of history here, including Atomic Liquors (featured in The Hangover), which was the first business in Las Vegas to be given a tavern license to sell liquor and operate an onsite bar! Its license number is literally #00001! Aside from the activities and history, there are also light shows, free live music, and their Downtown Rocks Concert Series which often has big names you can watch free of charge!
Check out this walking tour if you really want to get into the history.
Walk down The Strip with a drink in hand
That's right: Nevada open container laws allow adults 21 and older to consume alcohol on Vegas sidewalks on the Las Vegas Strip! (Downtown and Fremont Street have slightly more restrictive container laws). Make sure to utilize this, because you can pregame with your own booze to save money for your nights out 😉
Touristy, but unique activities
Take a picture at the Welcome to Vegas sign, ride the High Roller or the Big Apple Roller Coaster, explore The Linq Promenade, or check out the Eiffel Tower viewing deck!
There are so many fun and unique activities, so I recommend checking out at least one! If you want to or think you'll have time for more you can always get the Vegas City Pass which allows you to do several attractions for a fraction of the price!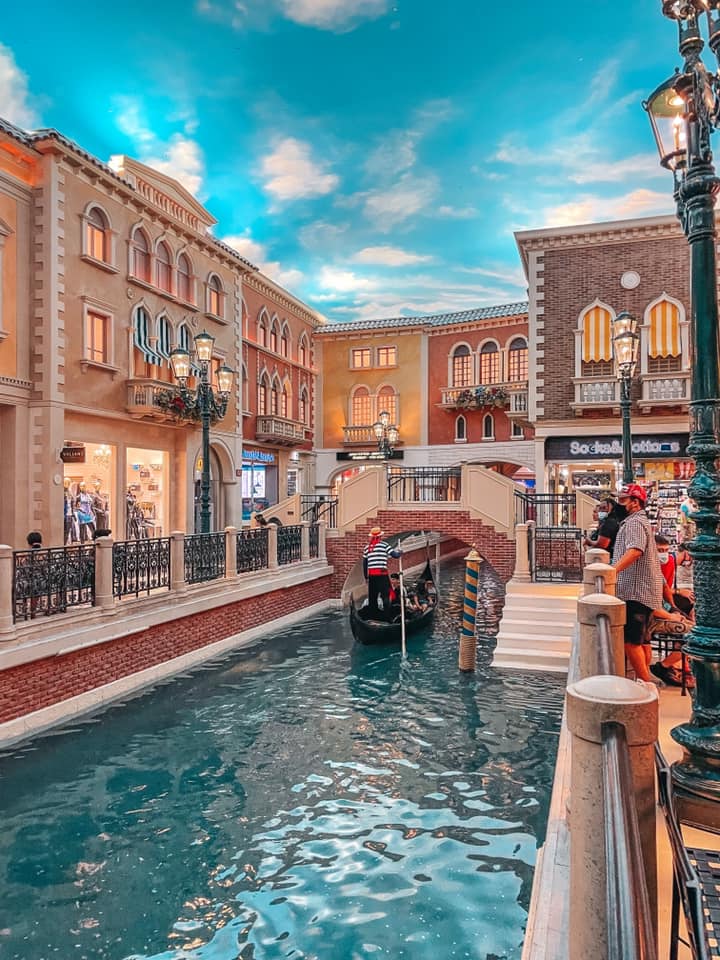 Get out in nature
Hoover Dam and Valley of Fire are less than an hour's drive from The Strip! If you aren't wanting to venture that far, there are trails at Red Rock Canyon and Seven Magic Mountains (a desert art installation) that are a little less than 30 minutes away.
We only had our rental car for part of our trip and we didn't want to drive too far, so we just did Red Rock Canyon (here's a list of all the trails) and Seven Magic Mountains. Both were amazing and I definitely would recommend checking them out.
This tour provides transportation to and from the Hoover Dam if you don't rent or have a vehicle!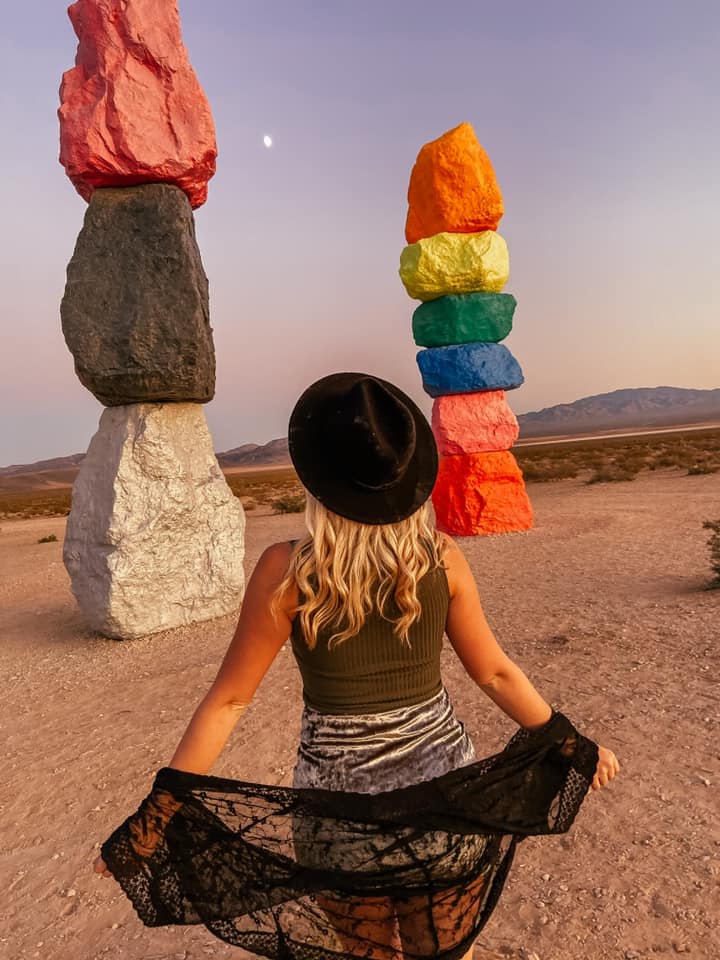 See a show
Are you into magic, music, comedy, or seductive male dancing? Trust me, whatever you're into, there's a Vegas show for you! Check out your options here!
Gamble
Look, you don't have to go balls to the wall on this one, but it is fun to try your luck a little bit on the slots or better yet at the tables while you're in Vegas. You don't even have to spend any of your own money! Here are some ways to save money on your Vegas trip, even while gambling 😉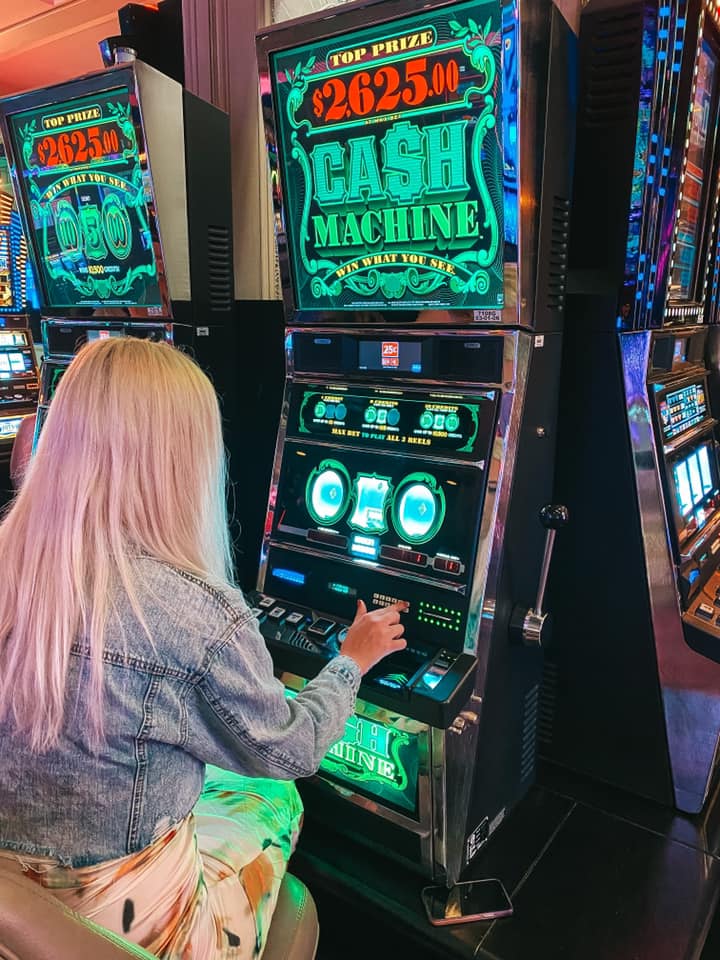 Take a different type of risk
Ever thought about skydiving? What better place than Vegas?! Groupon even often has deals to check out for the activity! If that's a little too risky for you, there are also dune buggies, ziplining, helicopter rides, or ATVing as other fun alternatives!
Pool parties
For my Florida peeps, if you think Miami pool parties are awesome— wait until you experience a Vegas pool party. It's like 4x the size of Miami pool parties and so awesome. They have them during the day and at night, but they are seasonal. Ayu Dayclub and Encore Beach Club are my favorites! But if you want more options, here's a complete list of the best pool parties in Vegas!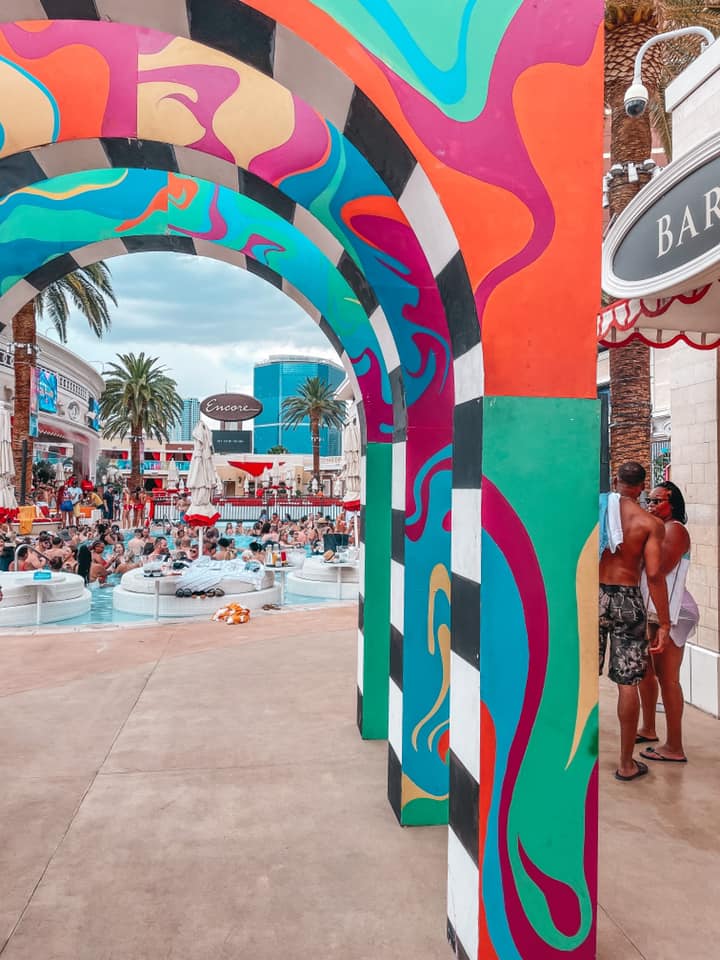 Night clubs
The nightclub scene in Vegas is off the hook. The clubs are so gorgeous and they usually have decently big names performing there. Some clubs even have big-name DJ residents like Marshmello, Zedd, and RL Grime! Here's a list of the best nightclubs in Vegas!
Worried about the cost? Dm me on Instagram and I can put you in contact with the promoter I had during my trip! If you're a girl your entry will be free, and guys' costs can be cut in half! (Another handy tip on how to save money in Vegas).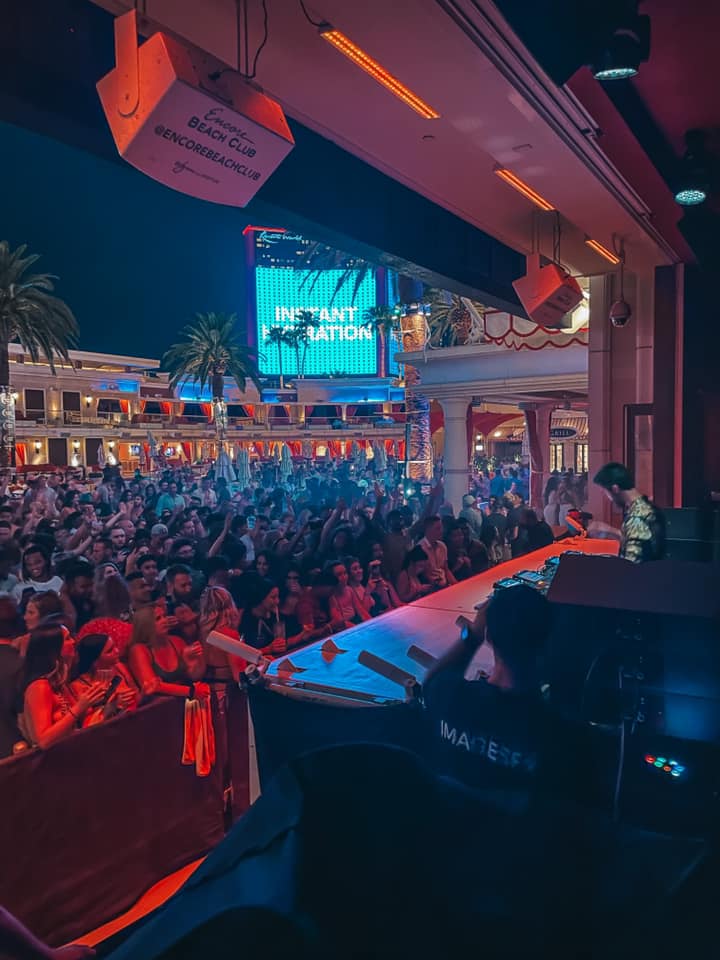 Where to stay in Vegas
Check out this Booking widget to find the hotel to best fit your needs! I love Booking.com because most places are free cancellation, and they guarantee you the lowest price!
Which activity are you most excited about!? If you have any more questions about Vegas feel free to check out my Insta guide here, or DM me! And if you're exploring more places out west, be sure to check out my other guides like:
Epic 10-day Utah road trip itinerary
Amazing restaurants in Scottsdale and Phoenix
If you enjoyed this post, don't forget to like and share! 🙂