This post contains affiliate links which means that I will make a small commission if you purchase a product after clicking on any of them, at no extra cost to you.
Vegas can quickly become an expensive trip, but there are plenty of ways to save money in Vegas. It can be overwhelming, especially if this is your first time. But fear not! This post is full of Las Vegas hacks to help you do Vegas on a budget! Contrary to popular belief, Vegas can be done affordably. There are ways to save, and there are plenty of free and cheap things to do.
From the airport to The Strip I've got you covered. Here are 10 ways you can save money if you're ballin' on a budget in Vegas.
Save Money in Vegas With These 10 Las Vegas Hacks
Take the bell trans shuttle from the airport
This may be one of the lesser-known tips for saving money in Vegas. Depending on the time you get to the airport Uber charges could be at a surge. Not to mention the wait times can be ridiculous. I arrived by myself late on a Monday night and my Uber fee was going to be $47! There was no way I was paying that.
The shuttle bus ended up being $15 ($30 round trips) and I only had to wait five minutes for it. It may take you a little longer to get to your Vegas hotel since the tram does stop at multiple places to stay in Vegas. It took me 20 minutes to get to The Venetian Resort, but I was the last stop.
Related read: budget travel hacks for how to spend less, and travel more!
Don't take pictures with the people who come up to you (okay, there's one circumstance where you should)
There are going to be so many people dressed up in costumes that try to get you to get your picture taken with them. They're then going to ask for about $40-$50 per person for three posed photos. Of course, it isn't required, but they really try putting on the pressure.
So don't get sucked in…unless it's these guys. They were hilarious, took a million pictures, and at the end asked for $20 only if we liked the pictures. As my friend said, "Best $20 I've ever spent."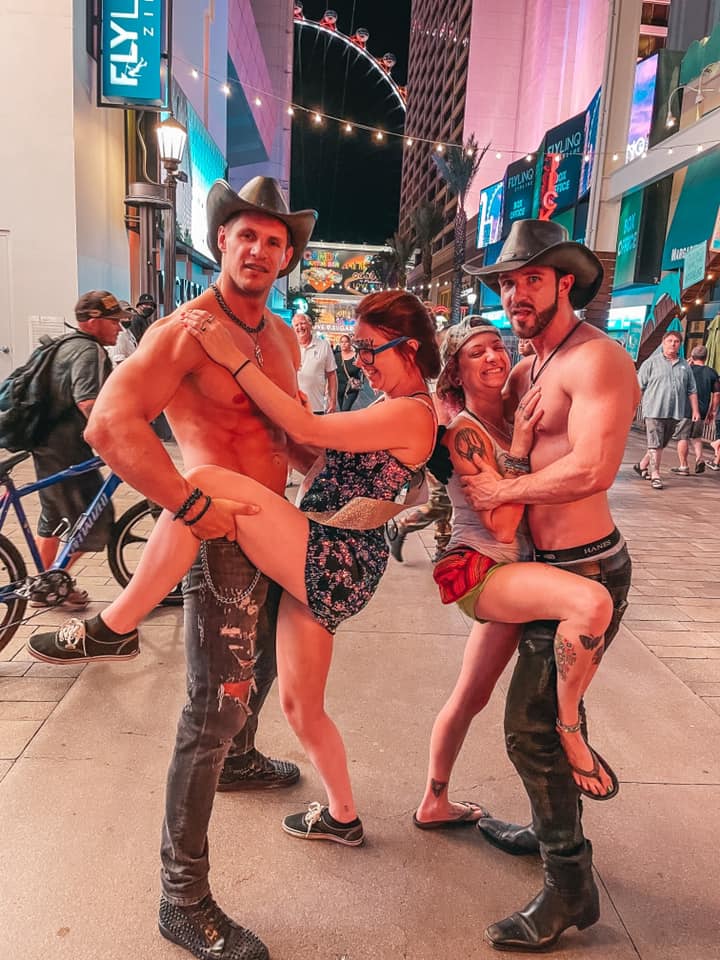 Use the monorail
Lots of Vegas is pretty walkable if you don't mind the movement. It's also really fun to walk in and out of the different casinos and be able to stop and check things out along the way. Depending on where your hotel is, there still may be some activities or places you want to check out that require a drive.
Instead of having to get an Uber multiple times, you can get a monorail pass! For $13 you can get a 24-hour pass and try to squeeze in your activities that have an added distance in that time frame! We even used this on our last day to get us closer to the airport (the last stop is at MGM) to save us some money on our final Uber.
Transportation is an expense that can add up quickly, so this is a great alternative for those trying to do Vegas on a budget.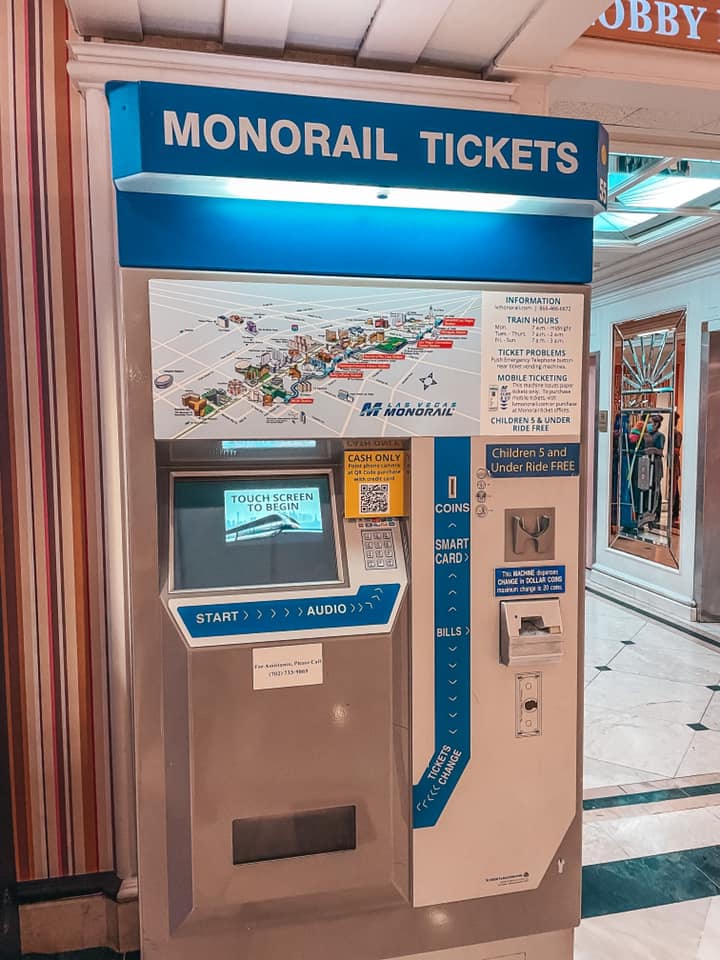 Stock up on drinks at the nearest CVS or Walgreens
This is a great way to save money in Vegas for those wild nights out. Chances are there is going to be a liquor store inside of your resort, but it is going to be a heck of a lot more than your local CVS or Walgreens. You will most likely have a Walgreens or CVS in a less than 10-minute walking range. Go to one, stock up on liquor, beer, or wine, and grab a roadie for you to drink on the way back!
Ask for the resort fee to be waived
If you're arriving in Vegas late, you can always call your hotel and see if they will waive the resort fee at least for that night. I wasn't getting in until after 11 pm and was able to get mine waived at the Venetian because of that. It may also help if you have status with the hotel (IHG Rewards, Marriott Bonvoy, etc.) or if you have status with the casinos.
Check out my complete guide to travel credit cards to discover how to use the perks for free travel!
This is one of my personal favorite and lesser-known Las Vegas hacks!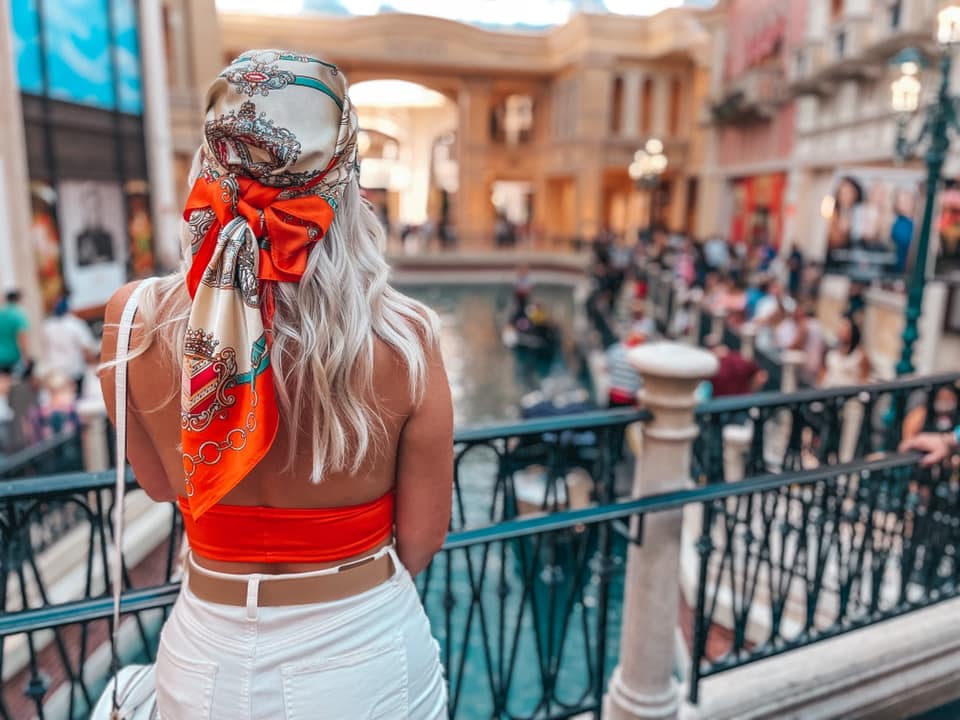 If you're a newbie get your free play at all the casinos
Most casinos will give you anywhere from $5-$20 in free play just for joining their rewards program. It's free to join and it can help you get other perks and discounts. Not only that, but especially if you're staying at a certain hotel you can really rack up points by using your card for dining, activities, and of course, gambling. Here's a list of all the sign-up bonuses you can get from each casino!
And if you're gambling you can get some free drinks while you play! Just make sure to give the cocktail waitresses a tip 🙂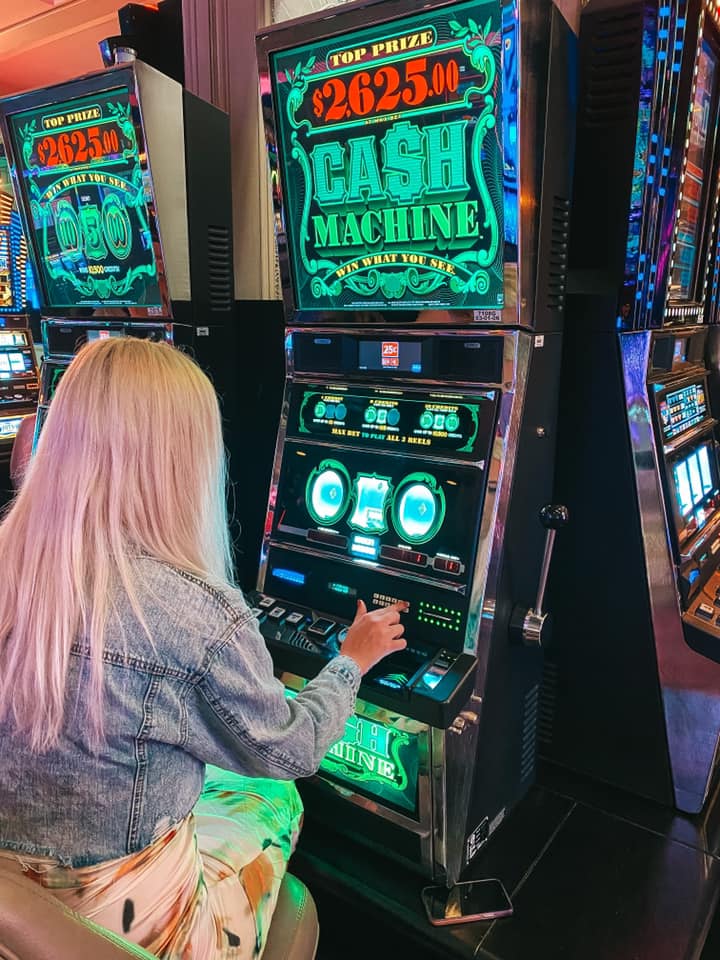 Utilize club promoters
Especially if you're a woman in Vegas, you will most likely be getting into the club for free. There are plenty of promoters on the streets that you will encounter telling you they can get you on the guest list at the biggest nightclubs in Vegas.
This is totally legit and can save you a pretty penny in Vegas. We were able to see Medvza for free, and had an amazing table with bottle service just from a promoter we met on The Strip.
If you're a male, you will most likely still have to pay a cover, but it's definitely discounted (usually about half off). If you want me to put you in contact with the promoter I used, reach out to me on Instagram and I will give you their info!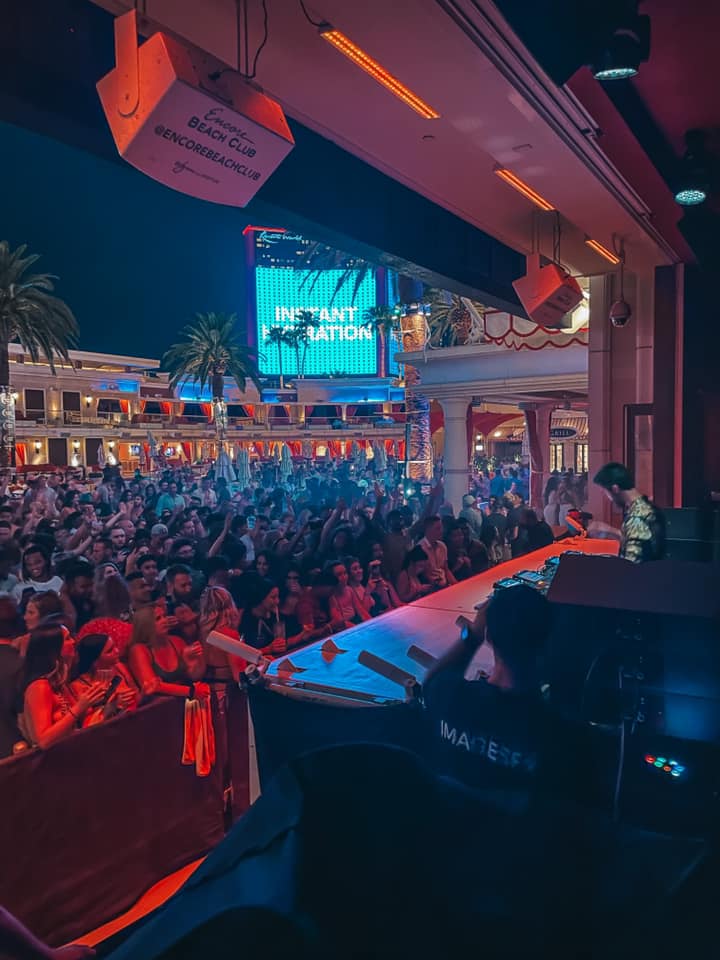 Ask your concierge about discounts
When asking our concierge about activities they recommended, they actually gave us buy one get one free coupons for the High Roller— that saved us $30! So make sure to ask if they have any discounts available for reward members.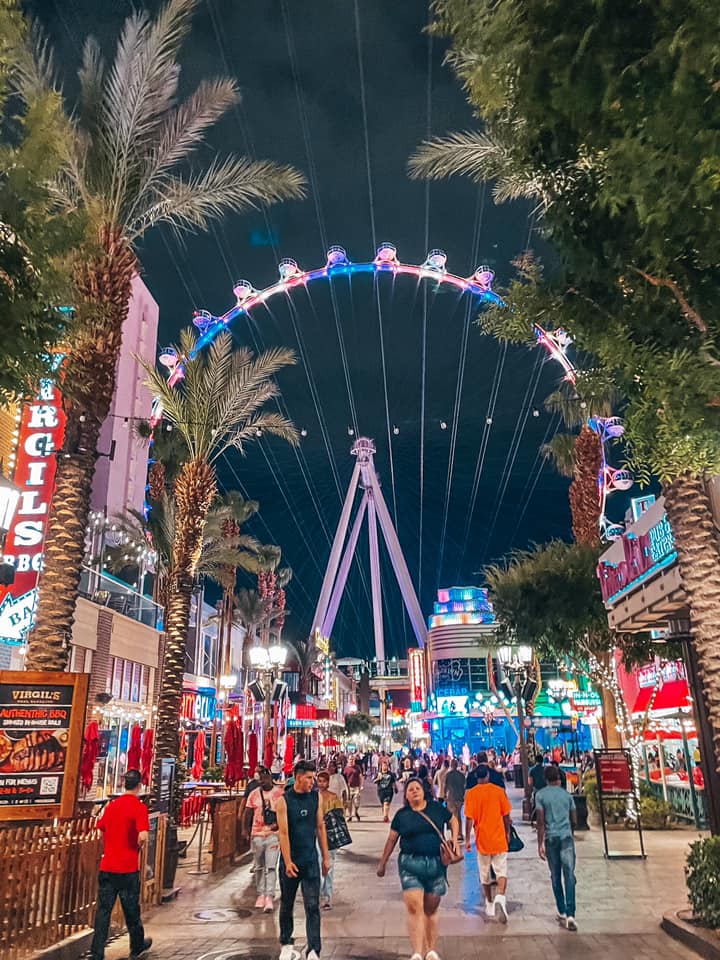 Check out Groupon
Groupon actually has some pretty bomb deals for Vegas activities and even restaurants! Skydiving, zip-lining, and ATVing are some of the fun activities you can typically find there for a fraction of the typical price. Definitely make sure to check out the deals there before paying full price for anything.
Go during the week and plan ahead
If possible, plan ahead. The fuller hotels get, the higher they jack up the prices. I booked a little over a month in advance and was able to get my hotel room for less than half the price it was when I checked the rates a week before my trip.
🏨Did you know?🏨
Most places on Booking.com allow you to cancel up to 24 hours in advance. Secure a place ahead of time to lock in advance pricing, and if you find something cheaper later you can always cancel!
Click herе to book
It also helps to go during the week. This is pretty typical for travel but still, keep it in mind. If you're worried you won't get the full Vegas experience if you don't have a Vegas weekend, I can assure you that's not the case. Even during the week the nightclubs and pool parties are PACKED. I was leaving on a Friday morning, and oh my gosh was I glad to be leaving— the crowds in the casinos at noon were 3x what they were for the earlier weekdays. 
I hope this post gave you some Las Vegas hacks you didn't know about and showed you it is possible to do Vegas on a budget! If you have any other money-saving tips for Vegas let me know in the comments!
Be sure to check out some of my other posts, and follow me on Instagram for more travel content @guidedbydestiny 🙂