This post contains affiliate links which means that I will make a small commission if you purchase a product after clicking on any of them, at no extra cost to you.
Embarking on a journey to explore the world is a dream that resonates with so many of us! We've all scrolled through captivating travel feeds, admired breathtaking landscapes, and wondered, "How do they do it?".
We've yearned for the thrill of adventure, the excitement of discovering new places, and the feeling of truly getting away. In a world where wanderlust tugs at our hearts and (Google) maps call out our names, it's only natural to crave the secrets that make globe-trotting a reality.
It can all seem overwhelming if you're new to travel— I used to get so anxious at the airport! That's why I'm spilling my secrets and travel tips for beginners! From preparing for the trip to the airport I've got you covered.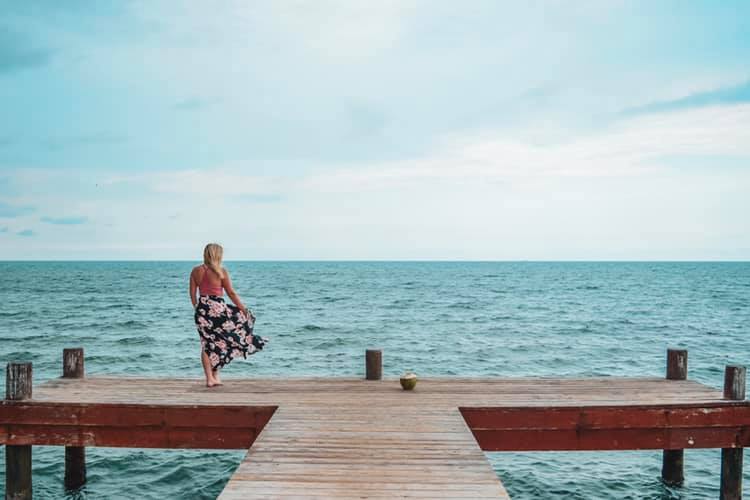 Budget and Money-Saving Travel Tips for Beginners
1. Going membership for cheap flights
In 2019, I was debating between traveling to Hawaii or Thailand. I received an email from Going (previously known as Scott's Cheap Flights) saying flights to Hawaii were $400 round trip. In 2020 I had roundtrip tickets to Bangkok for $400! I, unfortunately, had to cancel because of COVID, but was able to get a full refund.
Also, it's important to note that Going just notifies you of flight sales and airfare mistakes. You will book directly through the airline (Delta, American, etc.)
I really cannot praise Going enough! This is one of my biggest travel tips for beginners.
How Going works: go to the site, put in your email address, fill out preferences for departure airports, and they do the rest! You are notified via email whenever there are huge sales or mistake fares (in other words, mistakenly-priced airfares). They also go as far as to tell you how long they think the deals will last. That way you know how long you have to jump on board.
There are premium and elite versions available. I have the premium, and I get plenty of flight deals. Elite includes extra perks like mistake fairs for business and first-class. I personally don't think that's necessary, especially as a beginner.
Below is an example of an email I received. There are usually more airports to and from, but for sake of me being able to show the whole e-mail I used this example.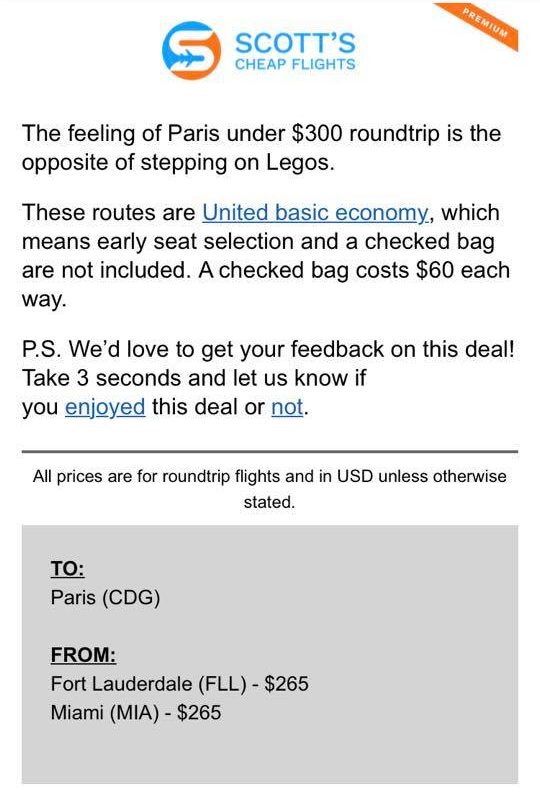 2. Airline/travel credit cards
Unlock the secrets to traveling more while spending less with the power of airline and travel credit cards! These valuable tools can be your ticket to discounted flights, free hotel stays, and exclusive perks that make every adventure more affordable.
From earning bonus miles on everyday purchases to accessing airport lounges and enjoying priority boarding, airline and travel credit cards offer a range of benefits that can transform your travel experience. Discover how these cards can open up a world of possibilities, allowing you to explore more destinations without breaking the bank.
I personally have and love my Southwest, Delta, Marriott, and IHG credit card,s and cash in on the perks frequently. You certainly do not need that many, but if you're wondering which one is right for you check out my guide below!
3. Start a travel fund
Put away a set amount from your paycheck each week (or every other week) to put towards your travel fund.
I was using an app called Dobot to help me with this, but it unfortunately is no longer available. Money savings apps can be a great way to help you save though. Some transfer the money in a separate place and it's like out of sight, out of mind! This helps ensure you won't go dipping into it. Here is a list of the most popular money-saving apps!
Saving is sometimes the hardest tip to follow for beginners, that's why the next travel tip comes in handy.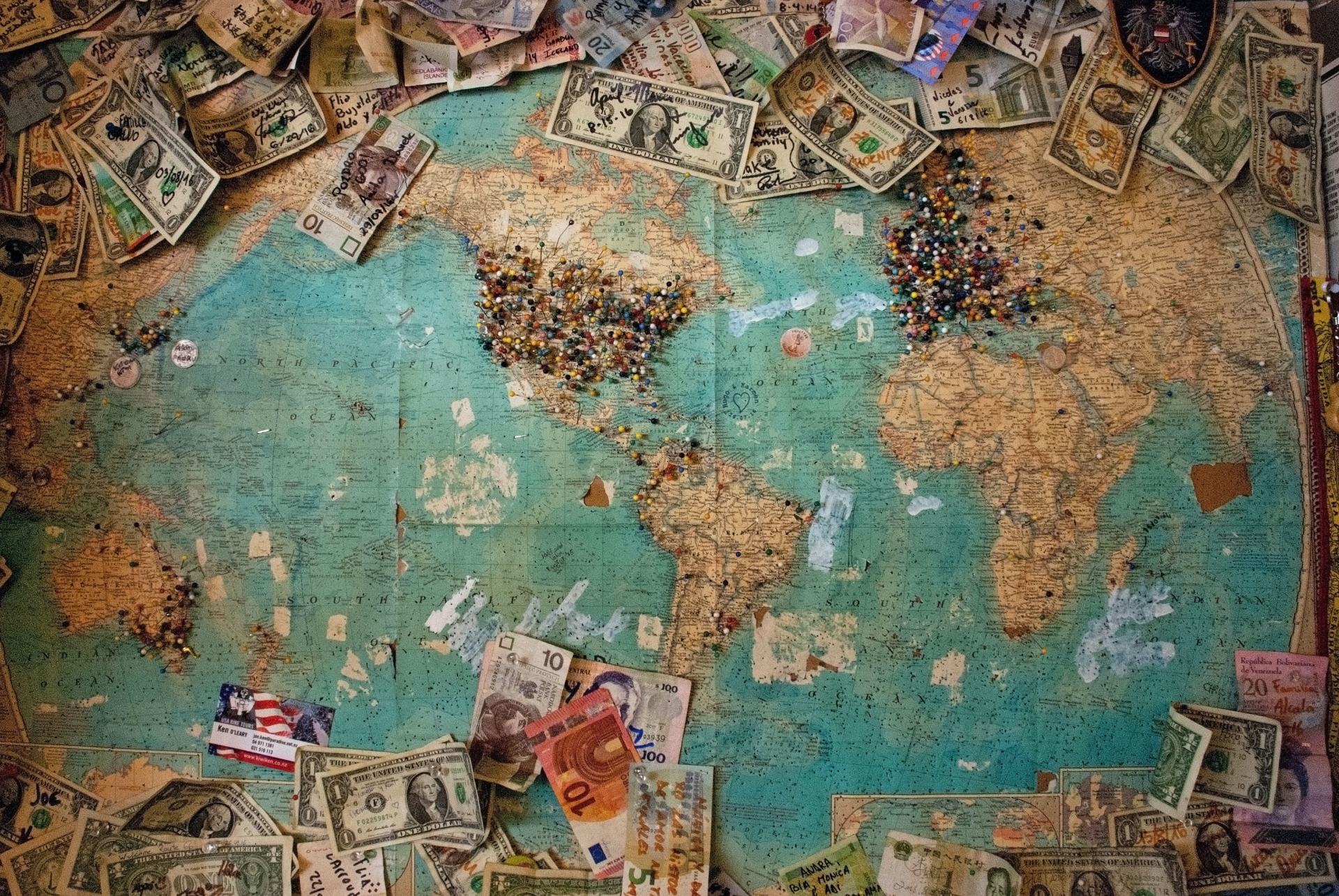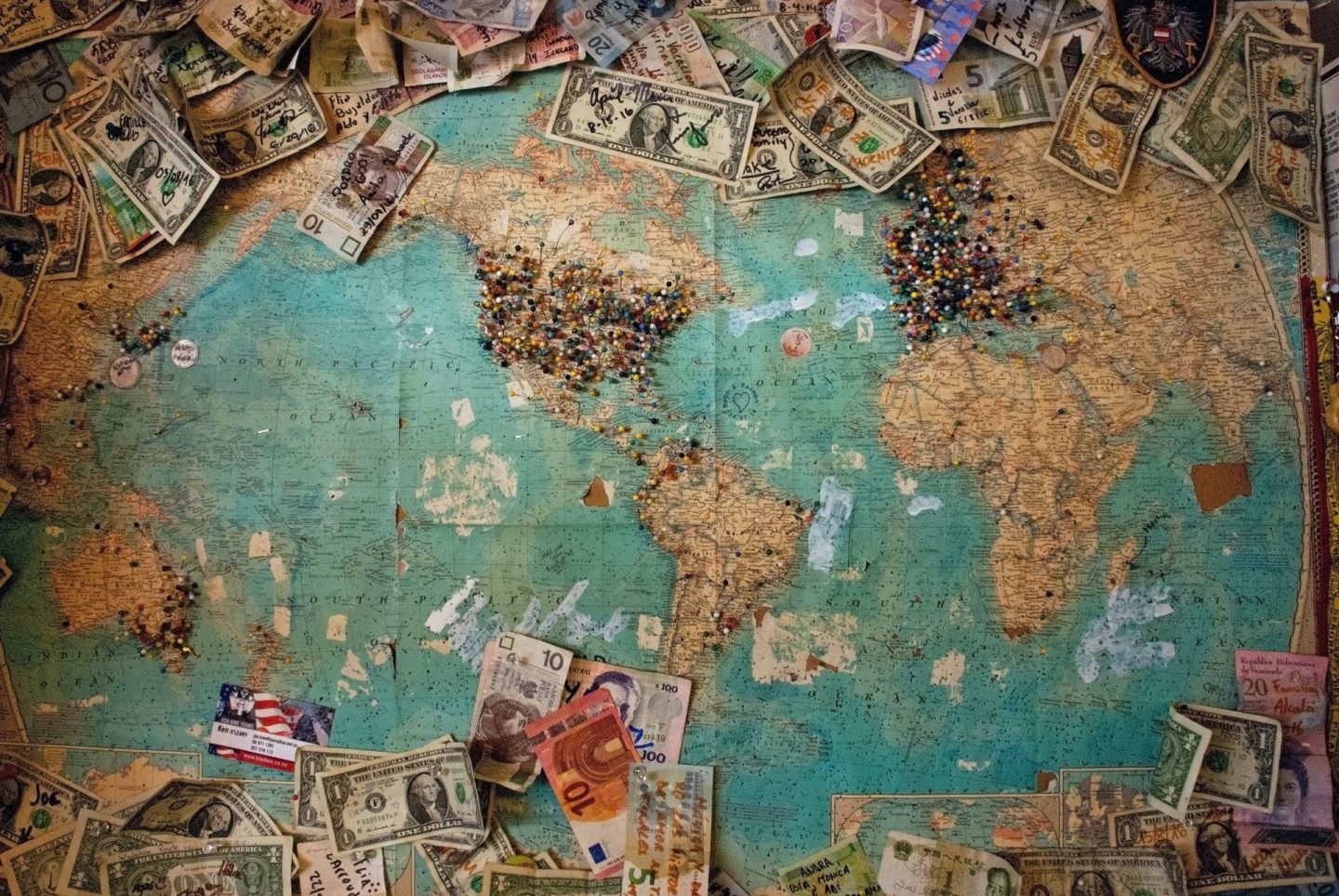 4. Prioritize
A weekend out or a concert ticket can cost as much as a flight somewhere. From Tampa, I can find flights to places like Denver, Las Vegas, and Nashville, just to name a few, for less than $200. Think about what you really want to spend your money on, and prioritize accordingly.
And yes, I know that a trip costs more than just a flight, but if you consciously make your decisions on what you spend money on by comparing it to what you can put that money toward in relation to your travel, it can really help you put back a little extra money each week.
I frequently think about what kicking my Starbucks addiction could do for my travel fund, but I still can't. What can I say? Coffee is a priority to me *shrug emoji*.
If there is a concert you really want to go to, you really want to splurge on a weekend out, or you value going out to eat, there is absolutely nothing wrong with that! It's all about what your priorities are and what your budget can handle.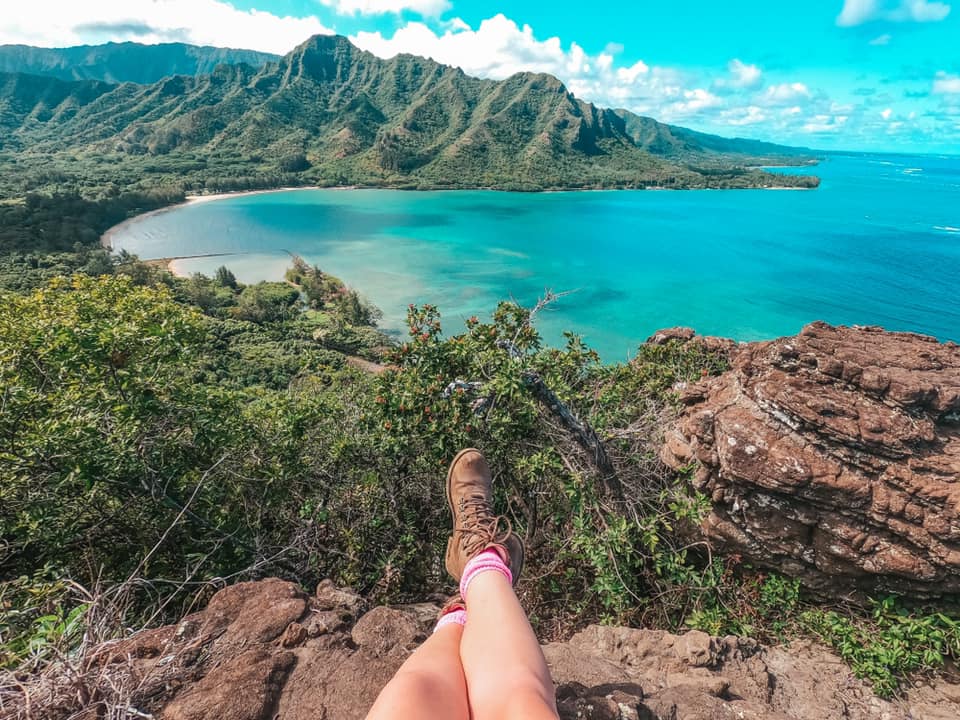 Travel Tips for Beginners Preparing to Travel
5. Network
Don't be afraid to reach out to friends, family members, and other contacts about how you can work together to make one or both of your travel dreams possible. Especially as a beginner, this can be another great way to get your feet wet and have it be more affordable!
For example, here are some of the trips I've been able to take with a little help from my friends:
Colorado – I reached out to a coworker who moved there to ask if I could visit, she was beyond welcoming.
Florida – If you're wondering how I chose the place I live in now, we had a family friend who had a vacation home here. They knew I was craving something new and a fresh start, and they offered to let me stay in their house here until I got myself on my feet.
Belize – My friend (who I had actually only spent time with on one other occasion) posted on Twitter she was looking for travel partners. I replied, and she responded with an invitation to join her in Belize. How do you say no to that?
Vienna – When debating between Thailand and Europe for this year's big trip, a friend from high school offered me a place to crash in Austria if I went the Europe route.
Knowing people who want to help you grow and see the world is such a blessing. It is important to be very mindful in these situations, though. While it is great to take advantage of the opportunity, do not take advantage of the host!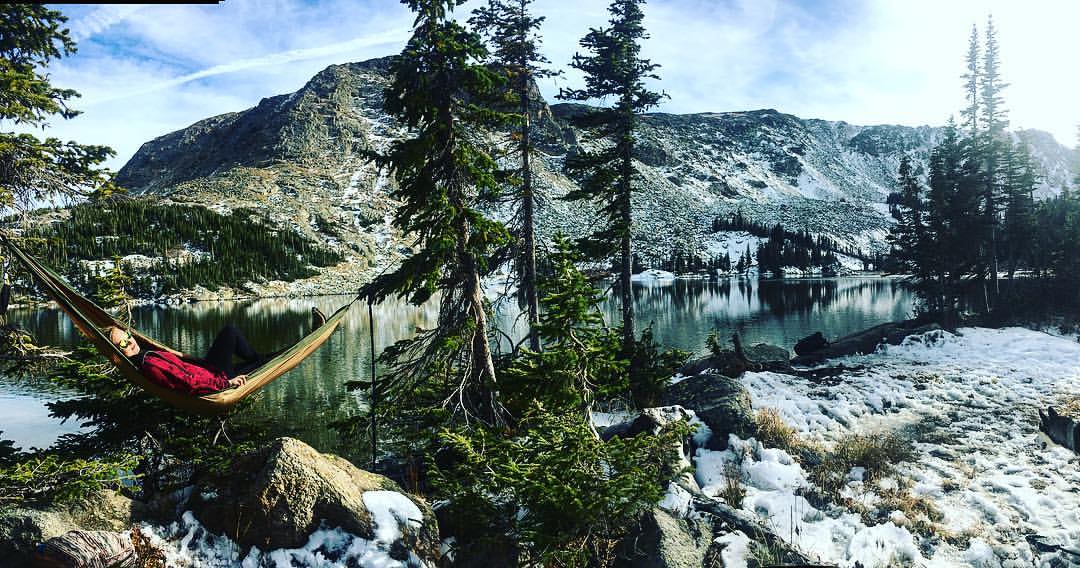 6. Plan ahead
For smaller trips, it's okay to be a little more spontaneous, but in most circumstances, planning ahead can help you save money, and budget better. You will be able to space out the payments for things like flights, Airbnb or hotel accommodations, and excursions.
Then begin to save and budget your money for what you plan to spend during the trip on things such as food, shopping, impromptu excursions, etc.
I booked my Hawaii trip about 6 months in advance. That gave me plenty of time to space out the payments and save up to have a good chunk of change to spend on the island.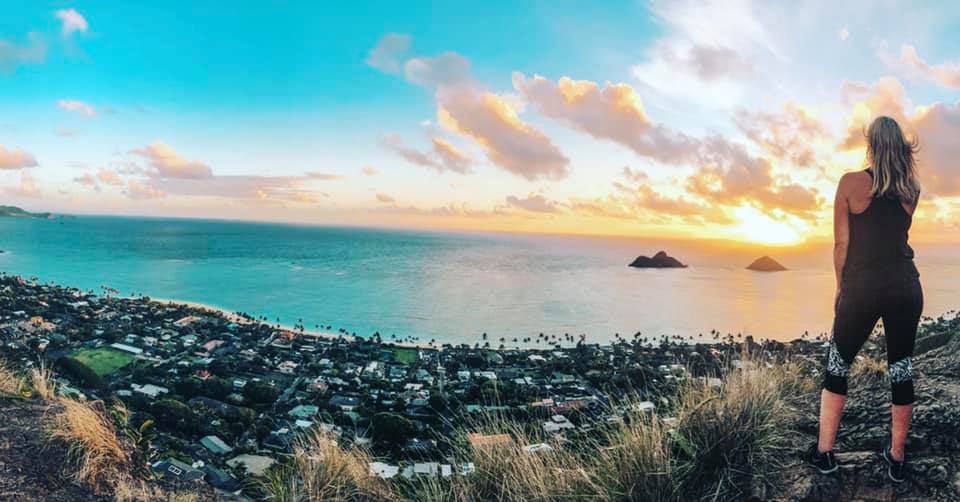 7. Book flights and accommodation early
Booking early means more savings in your pocket (hello, shopping spree at the local markets!), guaranteeing your dream accommodation, and chilling with the zen-like assurance that your journey puzzle pieces are snugly in place. Whether you're jetting off to the heart of the Amazon or the hippest city escape, early booking is your golden ticket to a smooth sailing, or should I say, smooth flying, adventure ahead.
8. Consider hostels or Couchsurfing
Don't let misconceptions steer you away from the charm of hostels. During our epic 10 days in Colombia, we embraced hostel living and were pleasantly surprised by the experience! They offer more than just dormitory-style lodgings – private rooms are often an option as well.
Staying in hostels grants the perfect balance between social interactions and solitude, allowing you to forge connections with fellow travelers from around the world. Hostelworld is a great search engine for finding hostels wherever you're traveling!
Couchsurfing is another great option for beginner travelers on a budget (read all about my Couchsurfing experience in Europe here).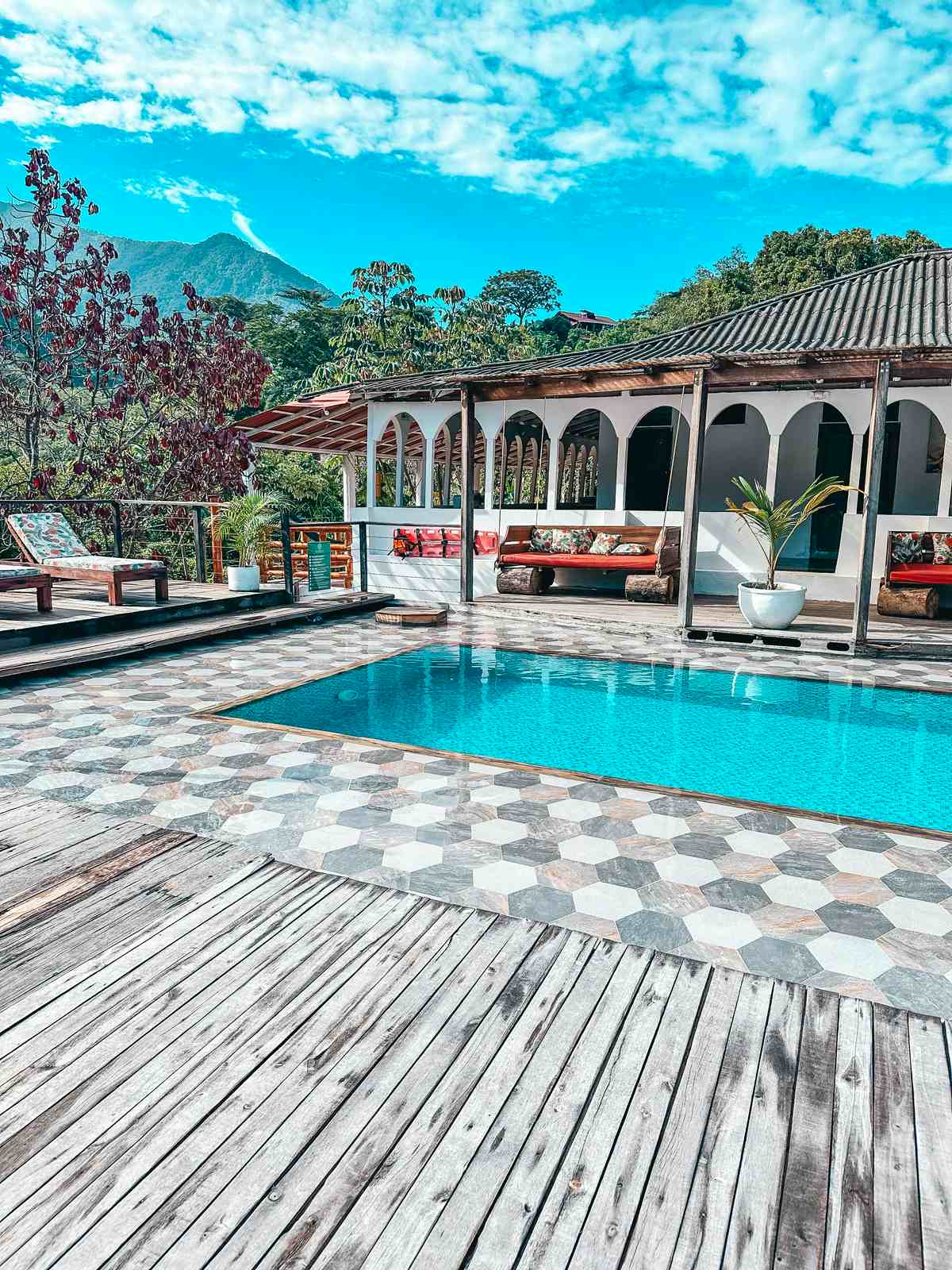 9. Find the right travel gear
Equipping yourself with the right travel gear can significantly enhance your adventure. From the organization magic of packing cubes to the reliability of the perfect luggage like my personal favorite, Level8 Luggage (and yes, I have a discount code!), having the right tools at your disposal ensures a stress-free journey.
A savvy tip? Wear your bulkier clothing en route to save valuable suitcase space. If the opportunity arises, opt for a streamlined carry-on and personal item combination to skip baggage claim altogether. I am OBSESSED with this travel backpack that has a shoe and laptop compartment, and has MASSIVE packing space.
For all of my favorite travel essentials for beginners to pros check out my list here!
10. Research your destination
Get to know the culture, climate, local customs, and must-see attractions of your chosen destination. We're not just talking Insta-worthy sights here – we're diving deep into the culture, vibe, and all the quirks that make it tick.
Check out local customs to avoid any "tourist fails," suss out the climate vibes (is it a sun-kissed paradise or sweater-weather central?), and definitely jot down those bucket-list attractions you can't wait to check out.
11. Choose the right time to travel
Going off of the last beginner travel tip, in your research you should be thinking about the best time to travel to this destination. Consider factors like weather, peak tourist seasons, and local events to select the ideal time for your trip. Timing is like the secret spice in your travel recipe.
Think about it – do you want to rock shades under a summer sun or twirl around in a winter wonderland? And don't even get me started on the magic of scoring quieter spots during off-peak times or diving headfirst into vibrant festivals during the peak! Timing isn't just about setting dates – it's about setting the stage for the type of trip you're hoping to have.
12. Travel insurance
This is not always necessary, especially not if you're just doing a small getaway. But in some situations like longer trips or trips abroad travel insurance can help you protect yourself from unexpected situations.
Safety Wing is one of the most popular travel insurance options (it's less than $50 for 1 month of travel!), but this tool helps you compare several different travel insurance companiy's policies to best fit your needs (and budget!).
Also, check out my travel insurance guide to see if it's right for your trip, and to read about my horror story.

13. Plan your itinerary
Outline a flexible itinerary that includes must-see sights and activities, but also leaves room for spontaneity and relaxation. I like to plan a little ahead for this because it's important to note not everything is open every day of the week. I can't tell you how many times I've planned to go to an attraction just to find out it's closed on Mondays!
Airport Tips for Beginners
14. Arrive early
Aim to arrive at the airport with plenty of time to spare, especially if you're unfamiliar with the airport layout.
15. Dress comfortably
Opt for comfortable clothing and slip-on shoes to ease through security checkpoints. Also dress in layers, not only because it saves space in your luggage, but also because sometimes it gets chilly on airplanes.
16. Consider TSA pre-check
If you plan to start traveling more I would definitely consider TSA pre-check. It allows you to breeze through security lines faster. There's no need to remove your shoes, belts, or laptops, and you'll usually skip the longer lines.
Plus, here's the cherry on top: some credit cards have your back with perks like reimbursement for the PreCheck fee.
17. Pack smart
Follow TSA guidelines for carry-on liquids and ensure your carry-on bag is organized and easy to access.
18. Have essential documents ready
Keep your passport, boarding pass, and any required visas easily accessible.
19. Stay hydrated and snack smart
Bring an empty water bottle to fill after security and pack a few snacks to keep you energized during the flight.
20. Navigating security
Be prepared to remove shoes, belts, and jackets, and place liquids in a clear bag for security screening.
21. Stay informed
Keep an eye on departure screens and listen for announcements to stay updated on your flight's status.
Check out my tips for flying alone!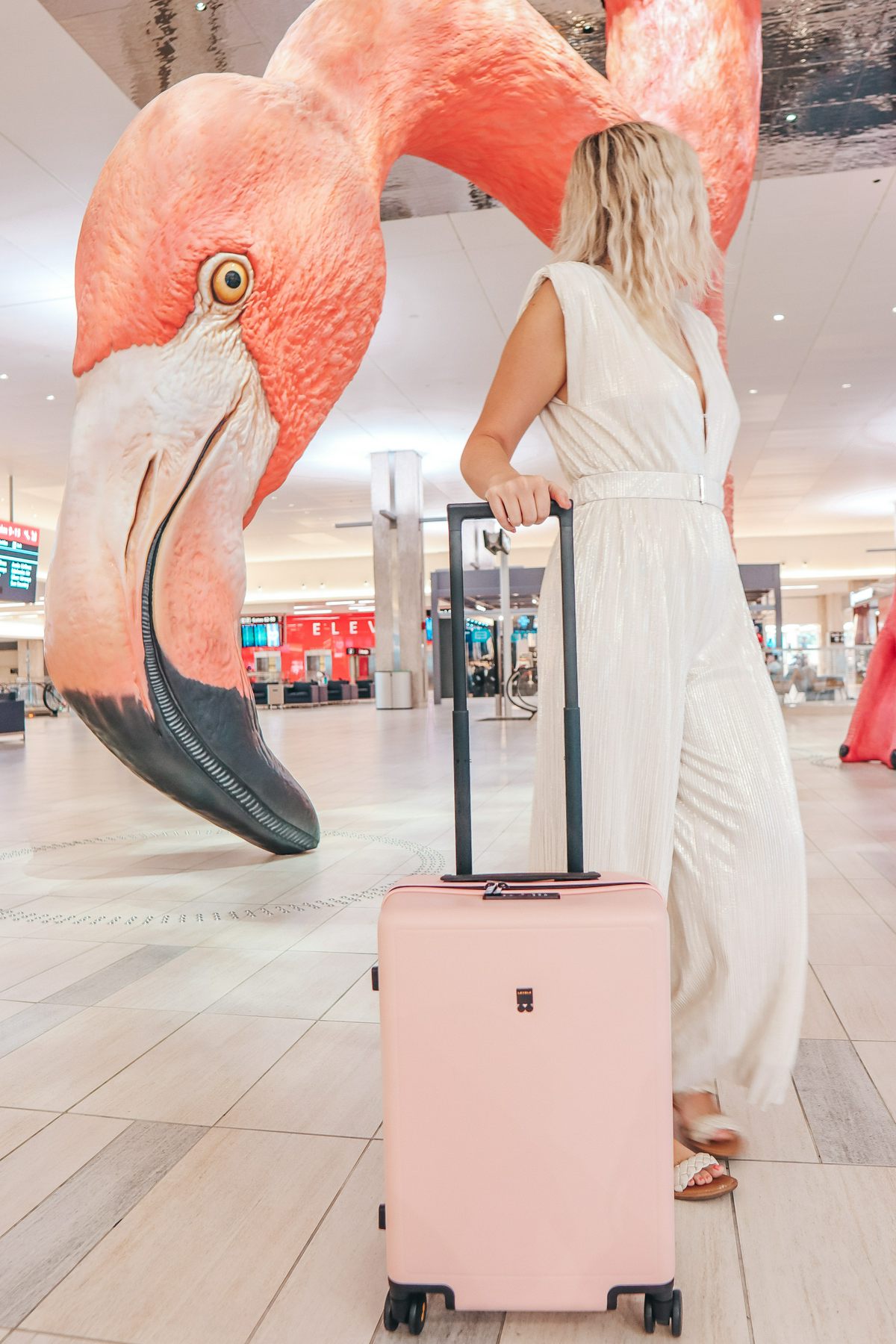 Beginner Travel Tips for the Destination
22. Start small, take little adventures
Living in Florida, I feel really lucky to have access to a lot of cheap mini-getaways, day trips, and staycations! But honestly, I don't think it matters where you live. You can always find nearby adventures – you just have to search for them!
I'm always googling things such as "hidden gems in Florida" or "unique Airbnbs," as well as scoping out Groupons. Sometimes a cheap, little escape is just what you need to get you started and give you the confidence you need to travel more.
Also, as a beginner, this is a great way to get your feet wet. Figure out what type of traveler you are before splurging on a big trip.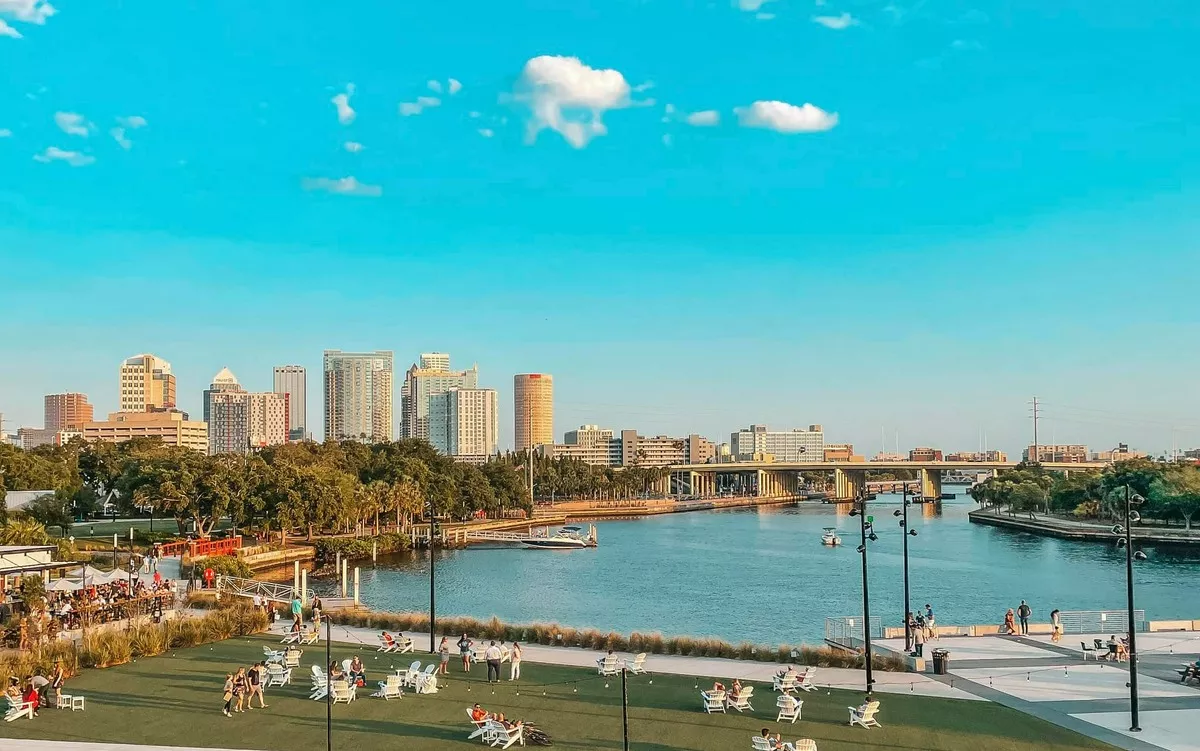 23. Connect with locals
Strike up conversations with locals to gain insights, recommendations, and a deeper understanding of the destination. If you're going to a destination where the local language is not English familiarize yourself with basic phrases in the local language – locals will appreciate your effort.
Even if you're just traveling in the US this is important, locals always have the best recs!
24. Balance planning and spontaneity
While planning ahead is wise for major aspects of your journey, leaving room for spontaneity is equally important! Flexibility lets you fully absorb the unexpected gems your destination might unveil. Allow serendipity to weave its magic into your days, turning your itinerary into a flexible canvas waiting for life's artistic surprises.
25. Grab a local SIM card
Navigating unfamiliar territories is a breeze with the right tech allies. Snag a local SIM card to stay seamlessly connected, enabling easy communication and swift access to information. If you have a newer phone, look into virtual SIM cards.
Also download offline maps to be your guiding stars, ensuring you're never truly lost!
26. Stay safe
Be aware of your surroundings, follow local safety guidelines, and avoid risky areas. Keep your valuables close and guarded, utilizing anti-theft bags and clever concealment techniques. This is important wherever you travel, but especially in popular tourist destinations where pickpocketing is prevalent.
27. Lastly, but most importantly: Make it happen
If you want to go somewhere, you make it happen!
Many times, people just need a push or some guidance. A lot of people want to travel, but don't know where to start. Even if nobody else ends up booking with you, solo travel is hella rewarding, and a really awesome experience too!
By following these travel tips for beginners, you're sure to have a journey filled with excitement, learning, and unforgettable moments. Whether you're planning, navigating the airport, or exploring your destination, these insights will help you make the most of your travel experience. Bon voyage!
Enjoy this post? Share it! 🙂 And be sure to follow me on Insta @guidedbydestiny for more travel tips and itineraries!