This post contains affiliate links which means that I will make a small commission if you purchase a product after clicking on any of them, at no extra cost to you.
If you're looking for the best restaurants in Belleair, Florida, you're in luck! There are plenty of amazing restaurants to choose from. Whether you're in the mood for a delicious seafood dinner or a classic Italian meal, Belleair's restaurants offer something for everyone. In this blog post, I'll discuss some of the top restaurants in Belleair and why they are worth visiting.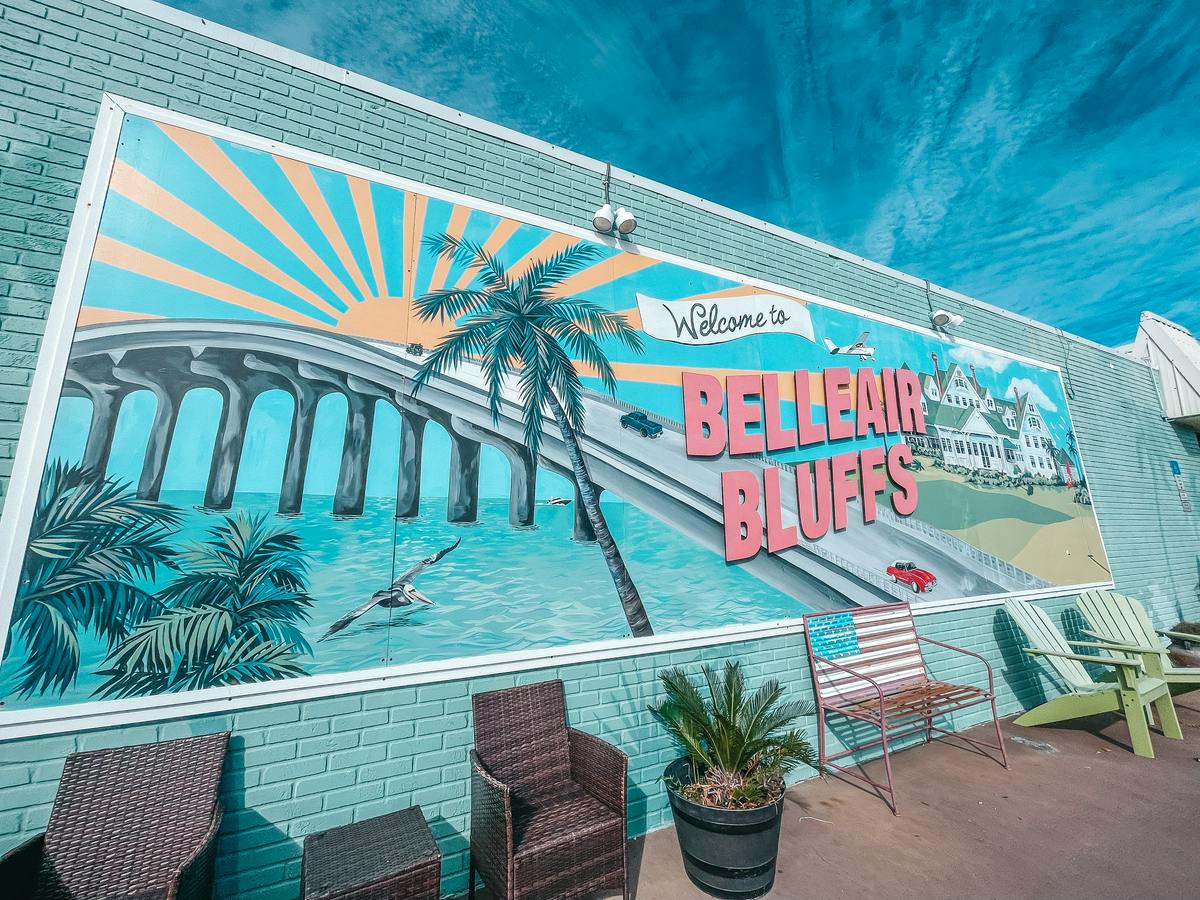 Best restaurants in Belleair Bluffs
E & E Steakhouse
E & E Steakhouse is the perfect spot for a special occasion or a night out with friends. This elegant steakhouse offers a sophisticated dining experience, with high-quality steaks and impeccable service. The menu features a variety of cuts of steak, including filet mignon, ribeye, and porterhouse, as well as seafood and chicken options.
The steaks are cooked to perfection and the sides are delicious. The restaurant has a large wine list and a full bar. If you're looking for something really special, they offer prime rib on Sundays. Be sure to save room for dessert because their Lemon Berry Mascarpone Cake is unreal!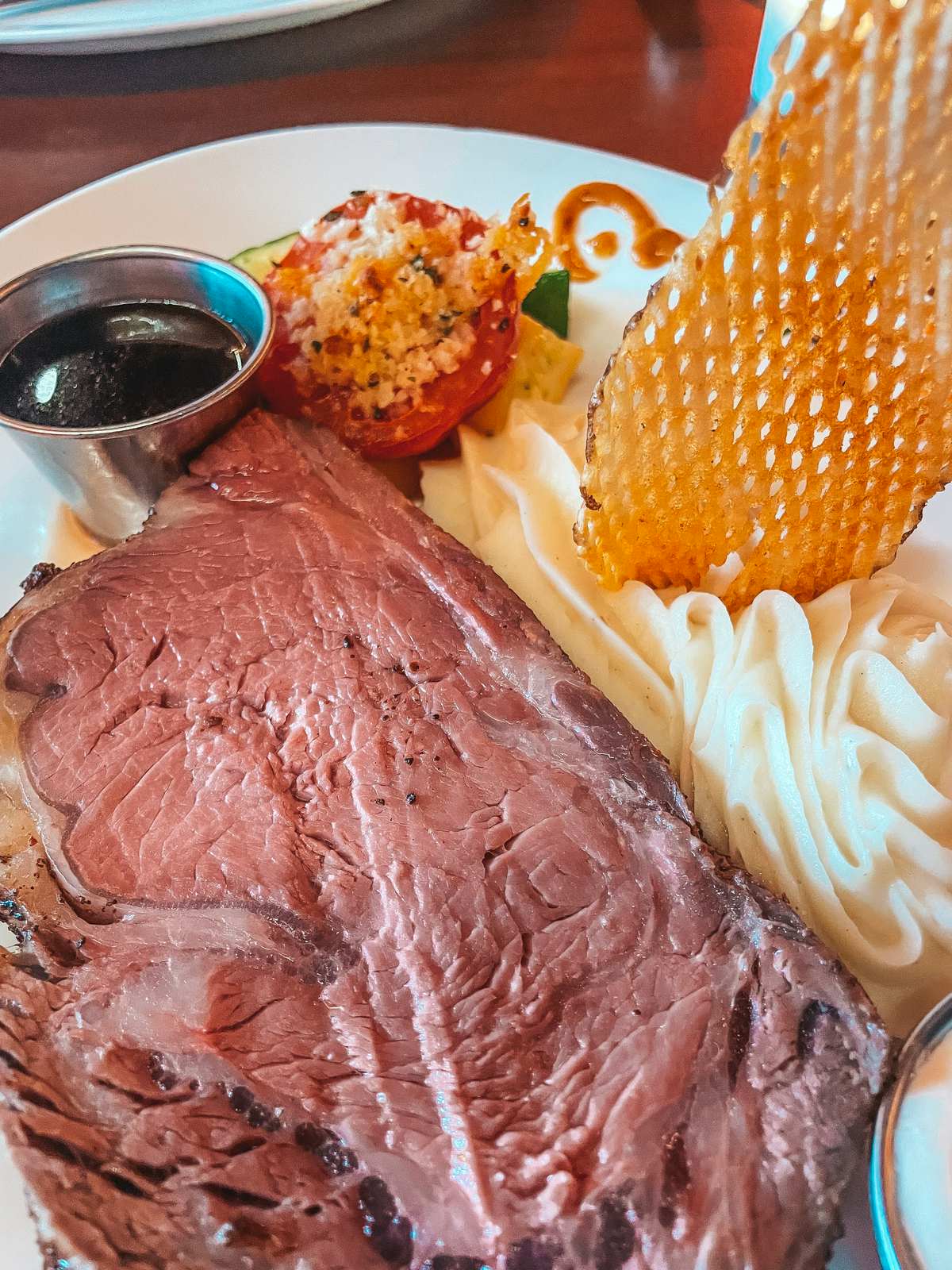 Seaweed
This seafood restaurant offers fresh, locally-sourced seafood and an extensive wine list. The menu features a variety of seafood options, including fish, shellfish, and raw bar. The specials change daily depending on the catch of the day. The blackened grouper is a must-try and their tuna is also very delicious.
Seaweed also has one of the best happy hours in Tampa Bay! The best part is it's all day every day. Take advantage of their amazing bubbly drinks, $1.50 oysters, and select apps for only $6. The crispy cauliflower is a must-try and can't be missed!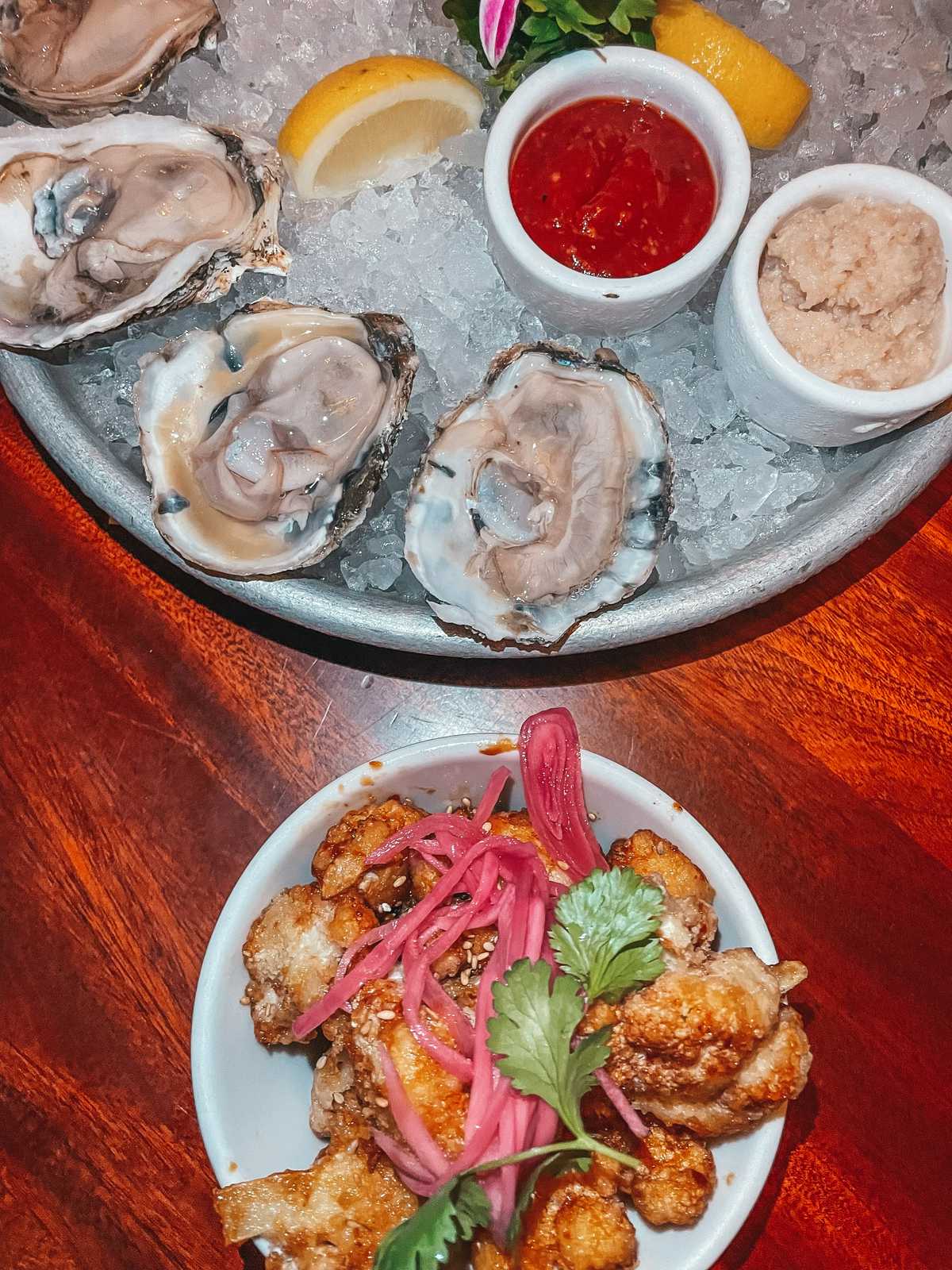 Amici Italian Eatery
This family-owned restaurant serves up authentic Italian cuisine, with a focus on fresh ingredients and homemade pasta. The menu features a variety of classic Italian dishes, including pasta, risotto, pizza, and seafood. The portions are large and the prices are reasonable. The atmosphere is casual and the service is friendly.
We had their carbonara which brought back fond memories of my first Couchsurfing host in Rome preparing the dish! It was absolutely delicious, but I'm anticipating going back to taste their pizza soon! From their fresh pizzas to their incredible pasta, you're sure to be satisfied with whichever dish you choose. Their commitment to providing amazing food and service makes Amici Italian Eatery one of the best restaurants in Belleair!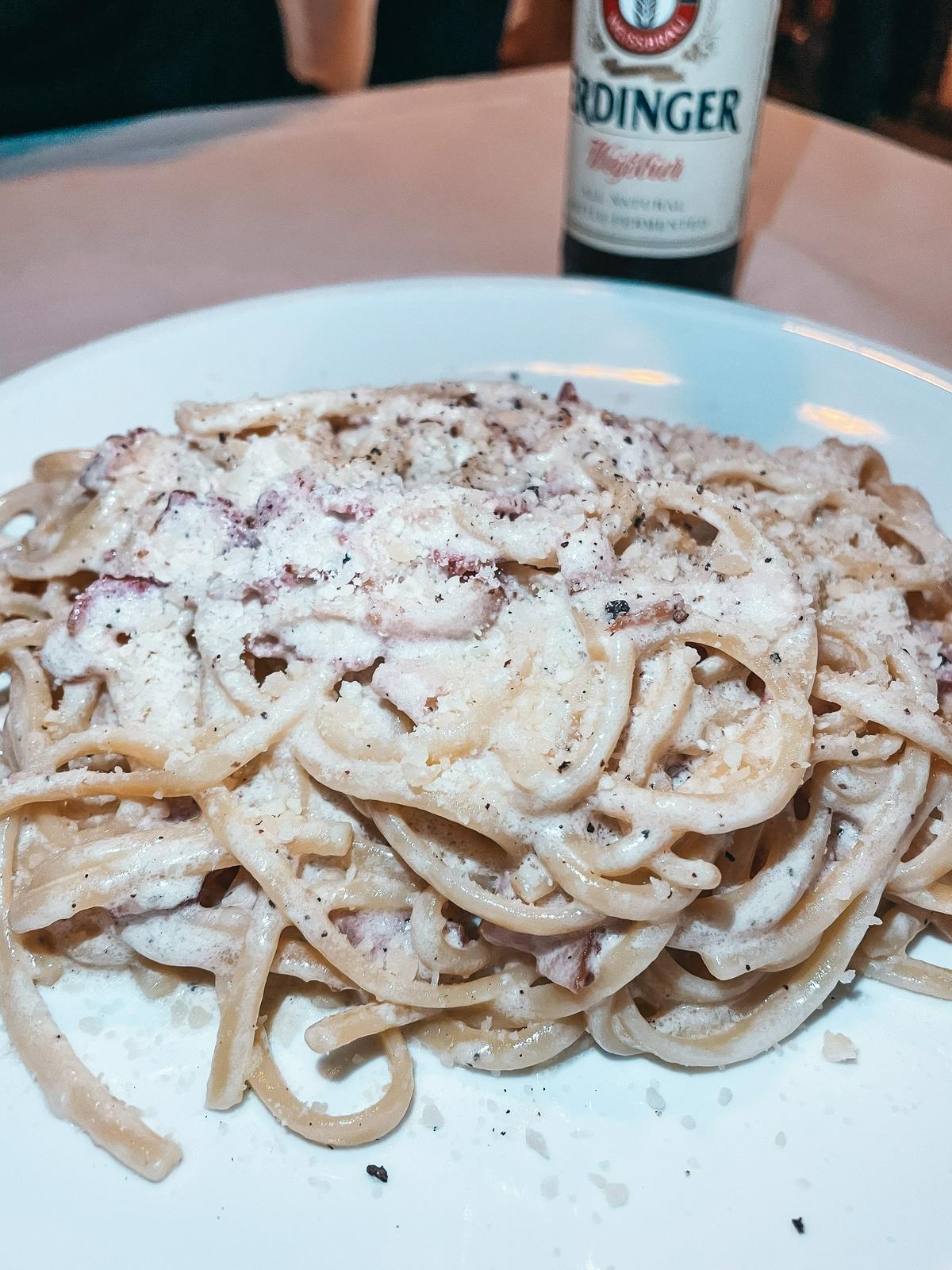 Bella Vino Wine and Cheese Market
Bella Vino Wine and Cheese Market is a unique and popular restaurant in Belleair. This market offers a wide variety of wines and cheeses from around the world, as well as specialty foods, gourmet chocolates, and other delicacies. The store has a knowledgeable staff that is always willing to help customers find the perfect bottle of wine or the perfect cheese to pair with it.
Bella Vino offers an extensive selection of more than 1200 wines, imported and craft beers, premium cigars, artisan cheeses & meats, Riedel glassware, gift items, gift baskets, chocolates, and much more. They also have a small deli with sandwiches, soups, and salads. The cozy atmosphere at the bar provides the perfect spot to relax and enjoy a glass of wine and some cheese while catching up with friends.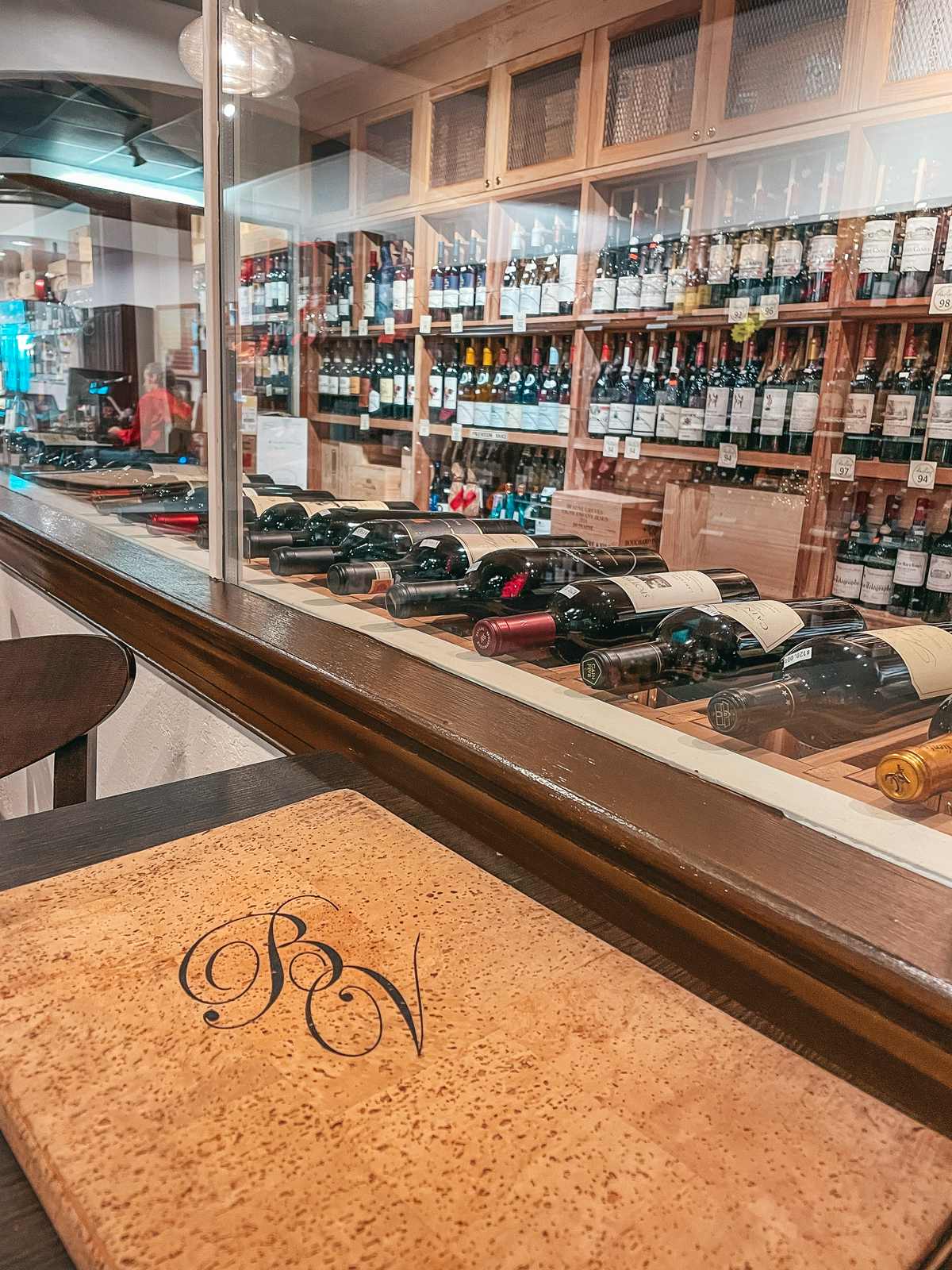 Thai Basil II
At Thai Basil, you can enjoy delicious dishes that are sure to satisfy your cravings. The menu features a variety of Thai dishes, including curry, stir-fry, and noodles. The green curry and pad thai are must-try dishes and the soup served with entrees was delightfully flavorful. One of their signature dishes is their spring rolls, which are served with a sweet raspberry dipping sauce! It was a nice unexpected twist.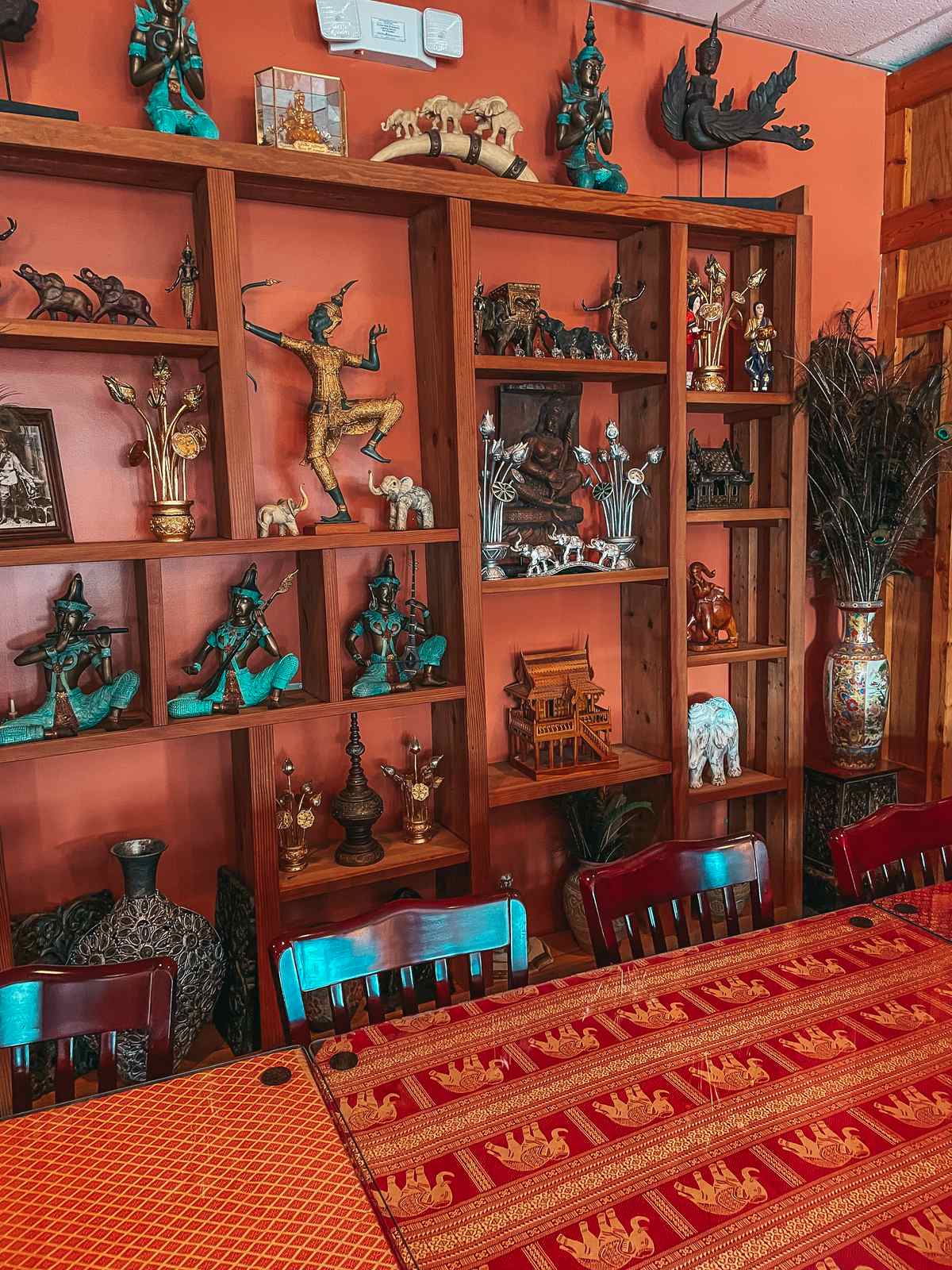 Belleair Cafe
Belleair Cafe offers a variety of options for breakfast and lunch. They are known for their American and comfort food. The breakfast menu features a variety of options such as omelets, pancakes, and waffles, as well as classic breakfast favorites like eggs and bacon. The lunch menu offers a variety of sandwiches, salads, and soups, as well as daily specials.
Personally, we really enjoyed their huevos rancheros and Cuban, which was one of the best Cuban sandwiches in Tampa Bay!
Enjoy your meal in their adorable outside garden area or on our covered porch. You may notice a Florida Keys theme weaved throughout the cafe as that is one of the owners' favorite places!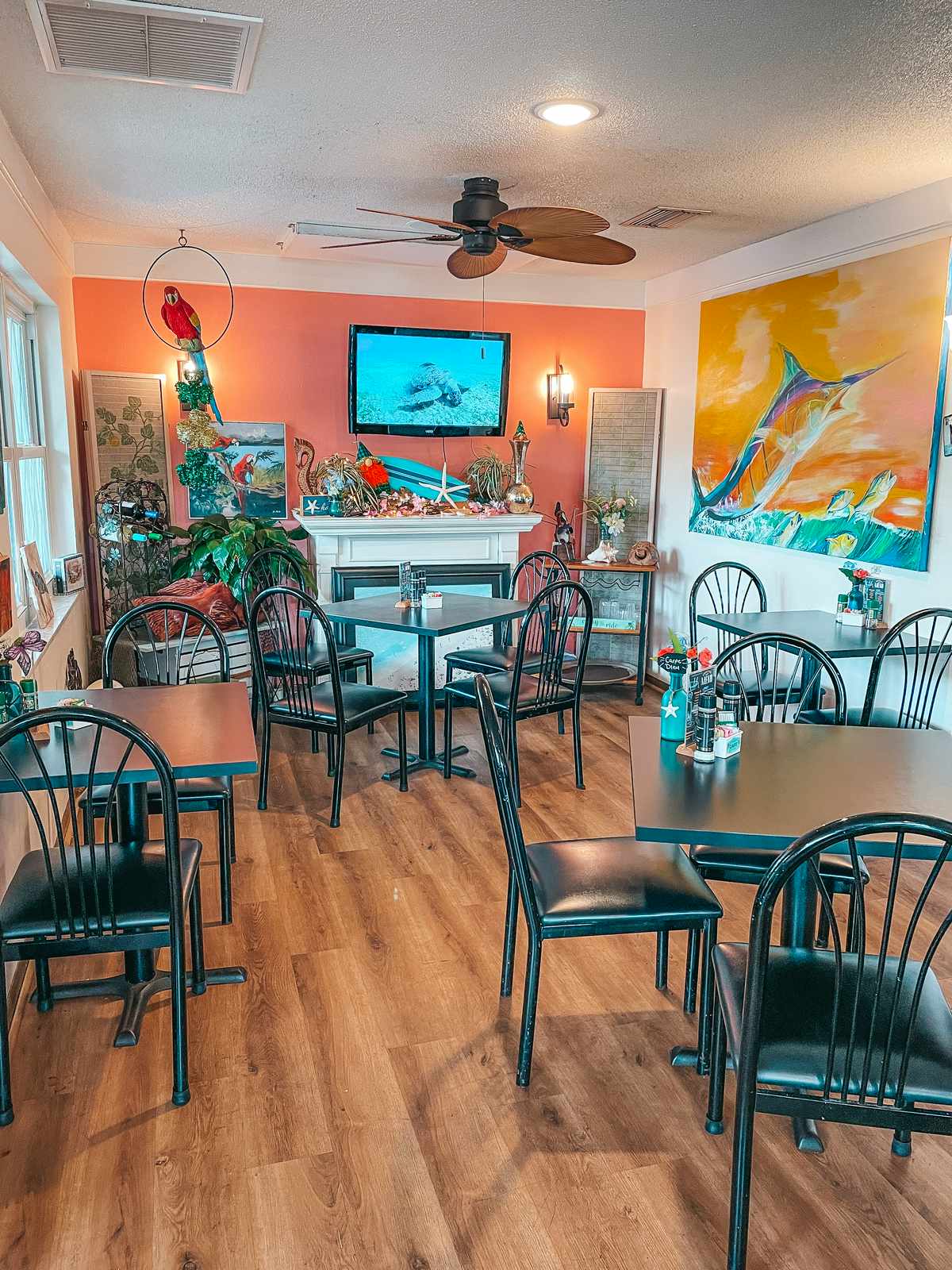 Astoria Pastry Shop
If you're searching for delicious baked goods in Belleair, Florida, Astoria Pastry Shop is the place to go. The bakers at Astoria start their work before the sun rises each day, and their hard work is evident in the smell of baking that escapes onto the street.
The shop uses old-fashioned techniques to ensure the highest quality of pastries and desserts. On sunny days, the patio is full of guests enjoying coffee and pastries while admiring the view of Belleair. Inside, comfortable seating allows guests to relax with a cappuccino or espresso in hand.
Belleair, Florida really does offer a variety of dining options to suit every taste. Whether you're in the mood for steak, seafood, coffee, Italian, or Thai cuisine, Belleair has something to offer for everyone. Check out some other places nearby:
Best things to do in Clearwater Beach
Amazing Clearwater Beach restaurants