This post contains affiliate links which means that I will make a small commission if you purchase a product after clicking on any of them, at no extra cost to you.
Old San Juan is a beautiful and historic neighborhood located in Puerto Rico's capital city of San Juan. With its cobblestone streets, colorful colonial-style buildings, and rich cultural history, Old San Juan is a must-visit destination for anyone traveling to Puerto Rico.
If you're looking for fun things to do in Old San Juan, Puerto Rico, you're in for a treat! In this guide, I'll cover seven of the top things to do in Old San Juan so you can make the most of your visit. Whether you're looking for outdoor adventure, cultural experiences, or a taste of local cuisine, there's something for everyone in this vibrant district!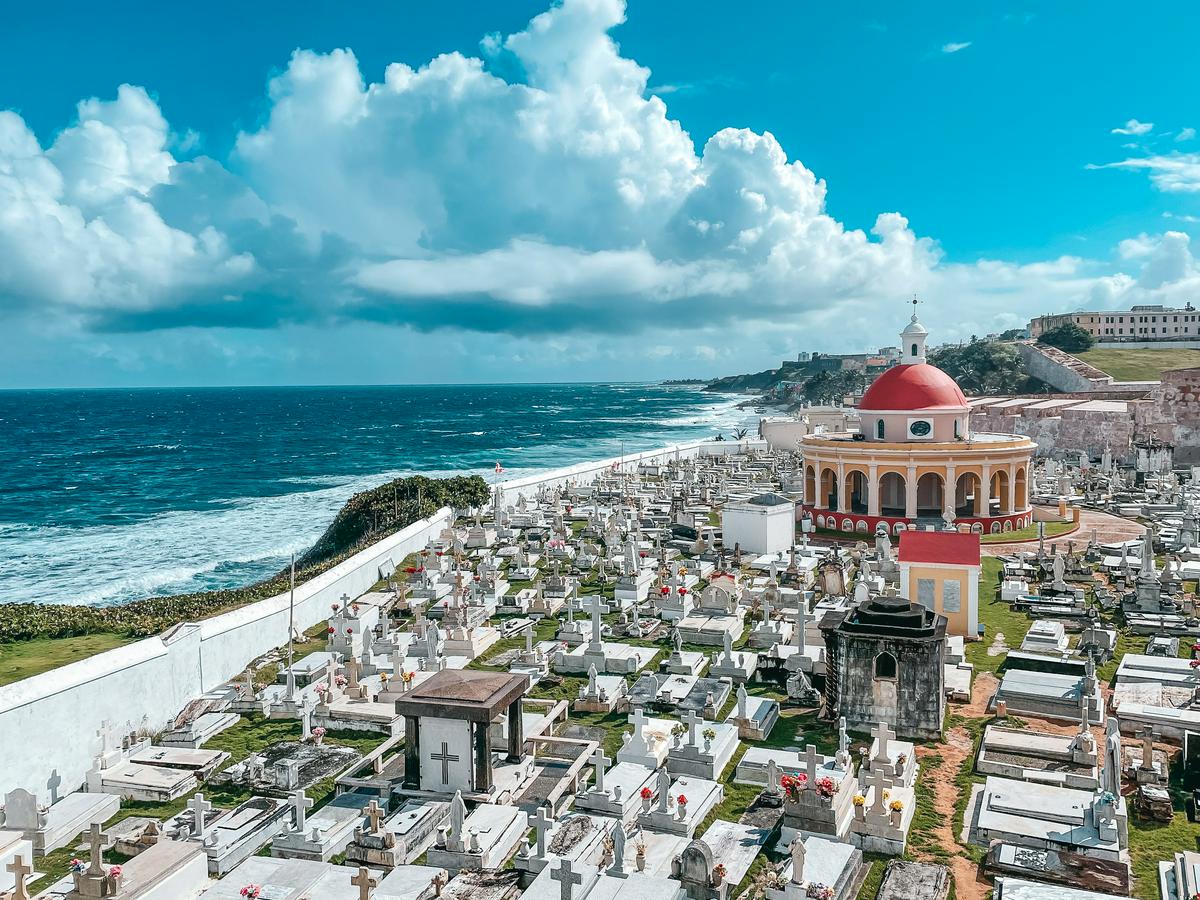 Fun things to do in Old San Juan
Walk the streets of Old San Juan
One of the best things to do in Old San Juan is to simply wander its charming streets and soak up the atmosphere. The neighborhood is filled with cobblestone roads and beautiful colonial-style buildings, many of which have been converted into museums, galleries, and restaurants.
Calle San Sebastián is a pedestrian-only street lined with vibrant murals and street art. La Fortaleza Street is one of the oldest streets in the city. The street is lined with shops and restaurants, making it a great destination for tourists looking for souvenirs, clothes, and local eats.
There's an affordable and highly rated 2-hour walking tour at sunset you can also do if you want to make the most of your time and learn more about the history and culture from a local guide.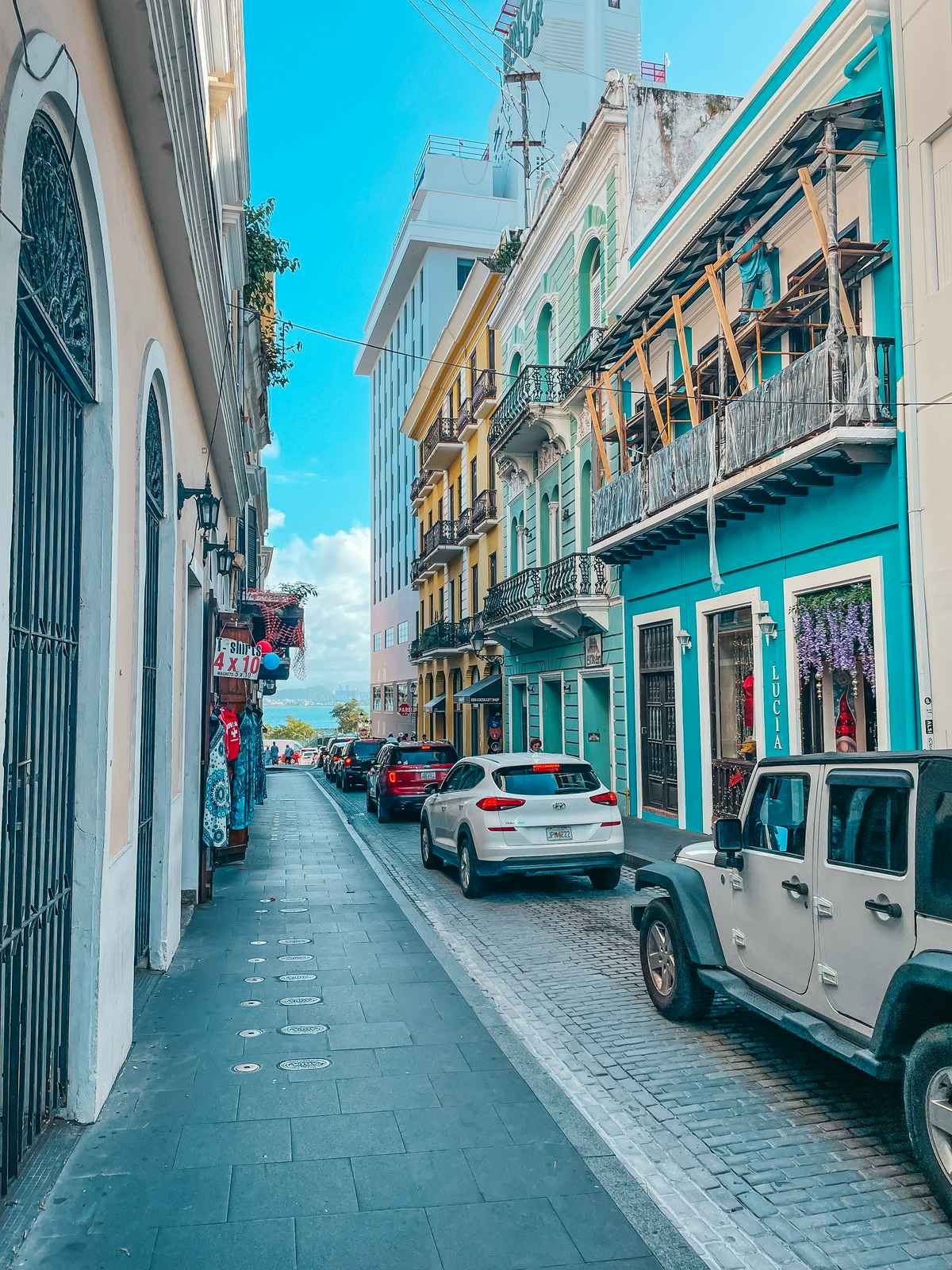 Explore the San Juan National Historic Site
The San Juan National Historic Site is a collection of 16th and 17th-century Spanish colonial buildings that includes El Morro Fortress, the San Cristobal Fortress, and several other historic landmarks. Visitors can take guided tours of the site and learn about the history of Old San Juan and its role in the defense of Puerto Rico.
Visitors can explore the forts and monuments, as well as view artifacts from centuries past. Additionally, there are many educational activities and programs for those interested in learning more about the site and its significance in Puerto Rico's culture. Visiting the San Juan National Historic Site is an excellent way to gain insight into the country's past, and appreciate the beauty of the area.
The entrance fee is $10 and is valid for entrance to both Castillo San Felipe del Morro and Castillo San Cristobal.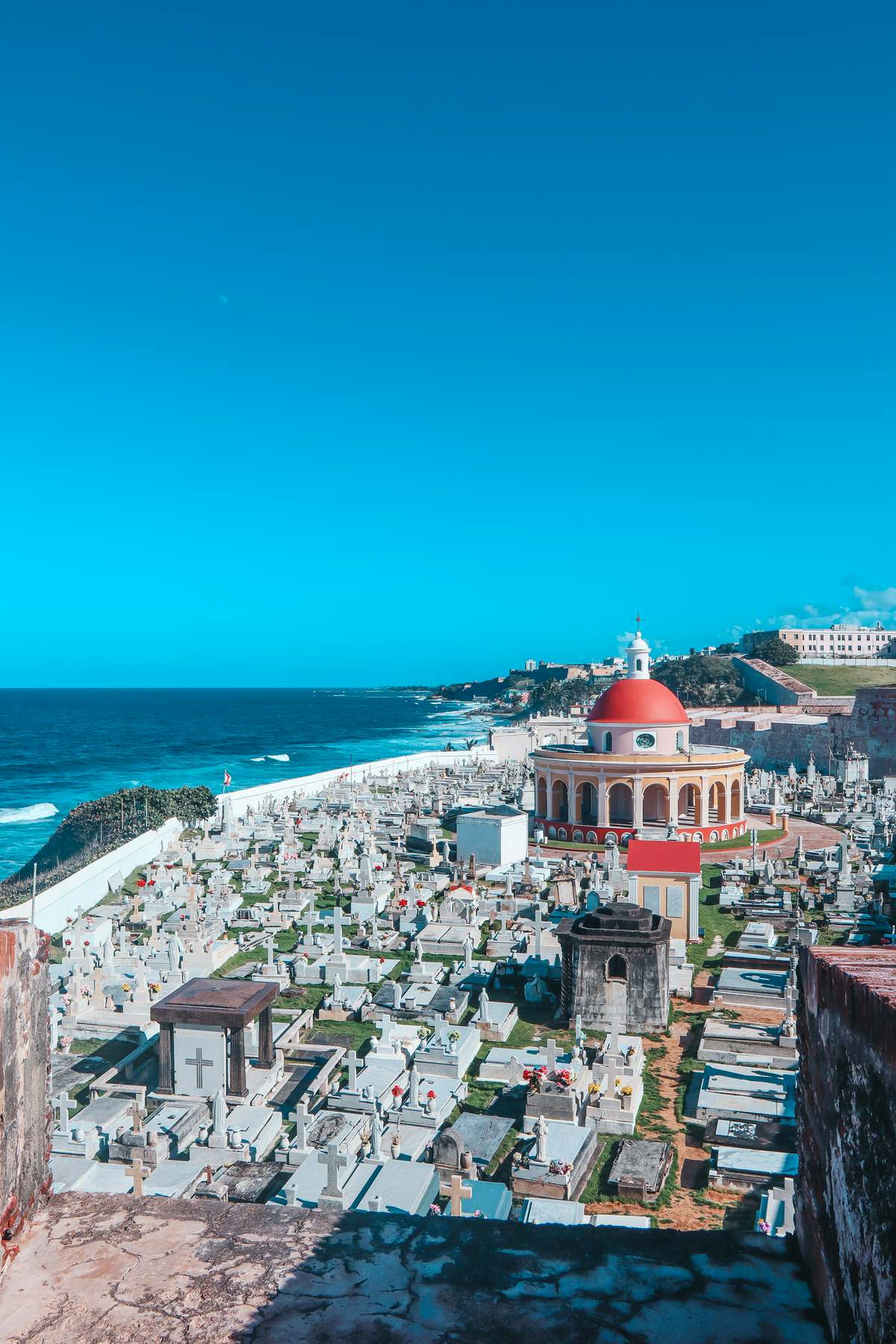 Tour the Paseo de la Princesa
The Paseo de la Princesa is a picturesque promenade that runs along the city walls of Old San Juan. It's a popular spot for locals and tourists alike to take a leisurely stroll. The promenade is also home to several historic landmarks, including the Raíces Fountain and the Puerta de San Juan, a 19th-century gate that marks the entrance to the city.
This beautiful walkway was once part of a royal promenade that served as a place of leisure and respite for Spanish royalty. Nowadays, tourists flock to the Paseo de la Princesa for its historic charm and spectacular views. This was one of the best free things we did in Old San Juan just because of the views!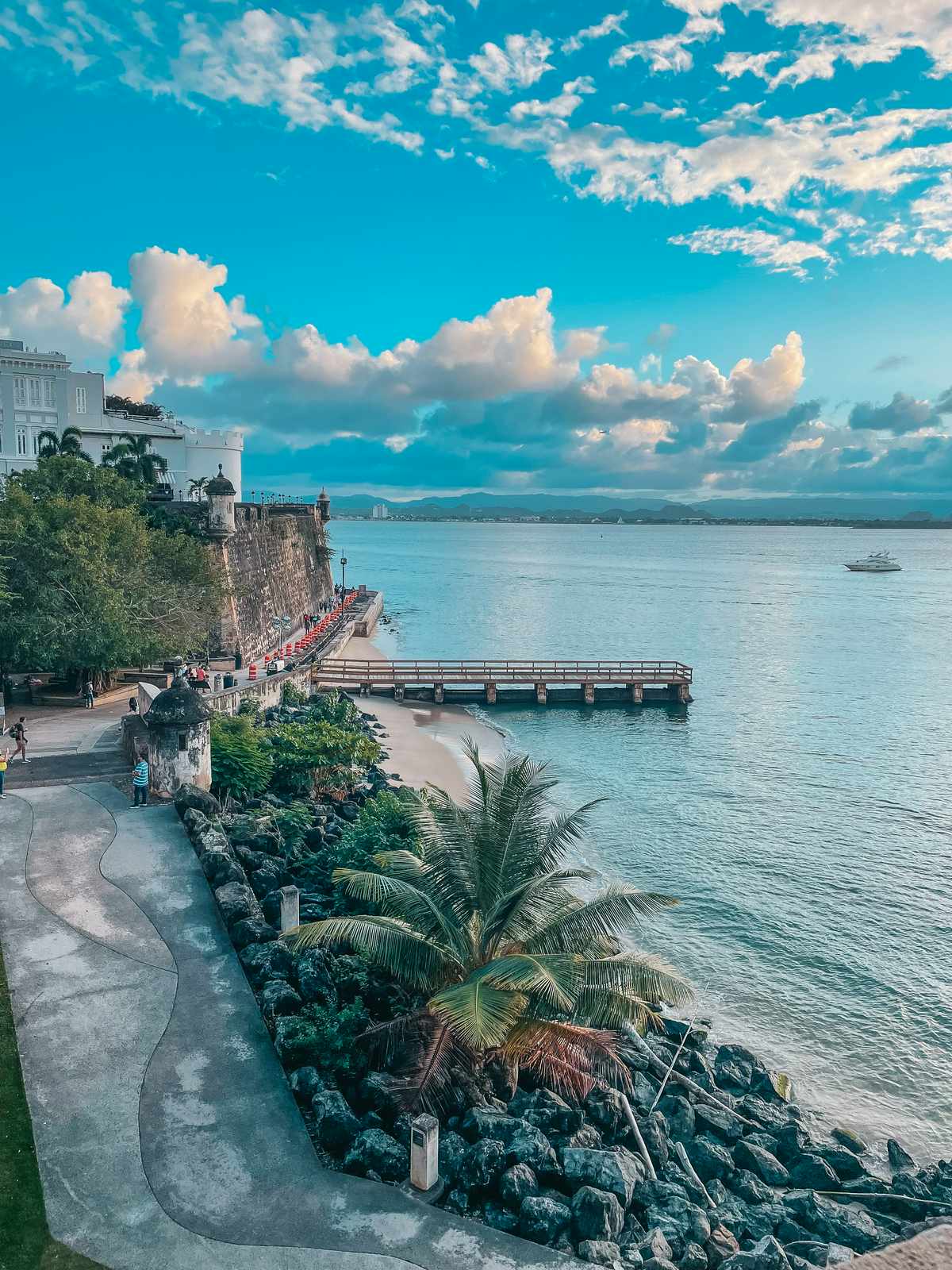 Enjoy Puerto Rican cuisine
When it comes to experiencing the flavors of Puerto Rico, there is no shortage of delicious options. Puerto Rican cuisine is known for its vibrant flavors. It is also heavily influenced by Spanish and African cuisines, adding a unique flavor that you won't find anywhere else.
For those looking to experience the real flavors of Puerto Rico, make sure to try some mofongo, lechon, and tostones. My favorite place we had mofongo at was Cafe Manolin, they also had great mojitos!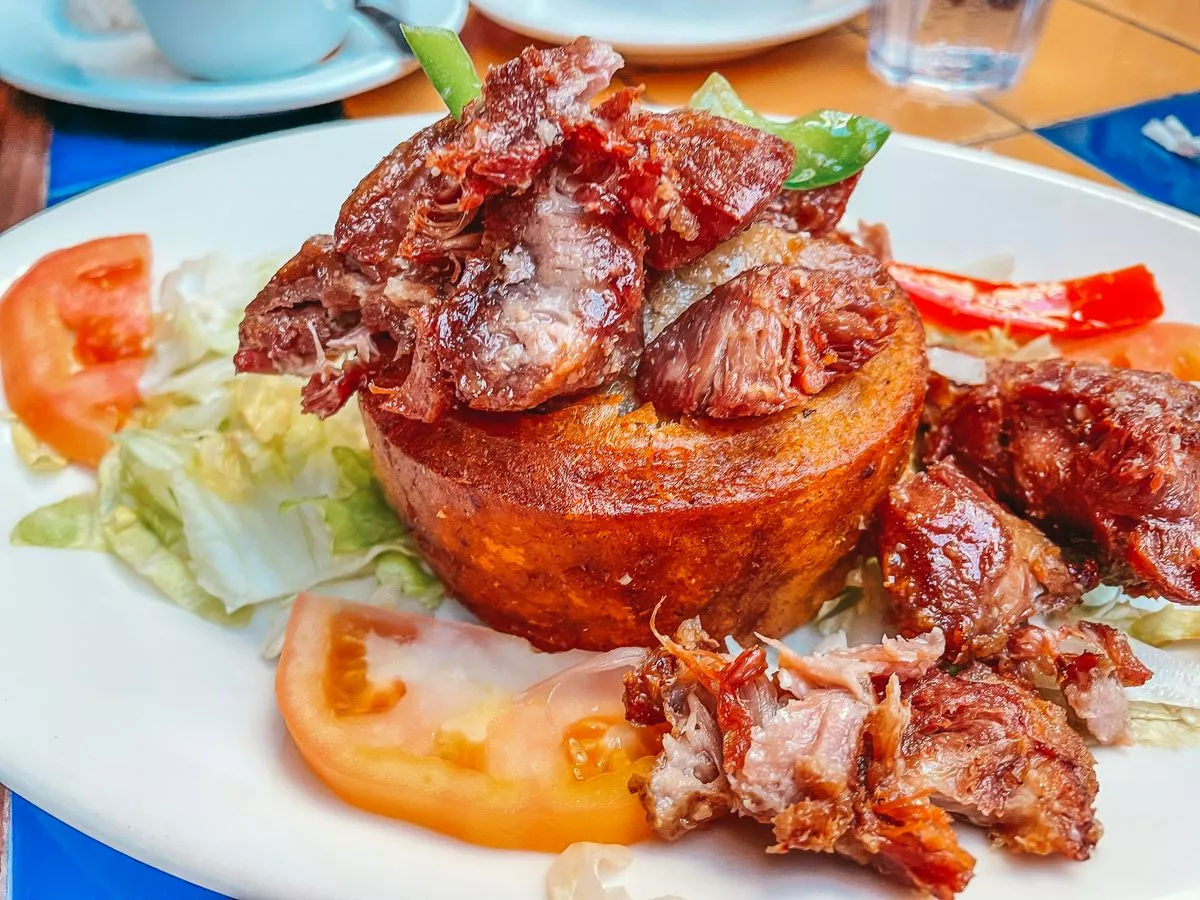 For breakfast Cafe Cuatro Sombras is amazing. I loved it so much we went back twice. They were one of the few coffee shops in Old San Juan I found that had cold brew, and the ham, provolone cheese, and guava butter pressed croissant was one of the best croissants I've ever had.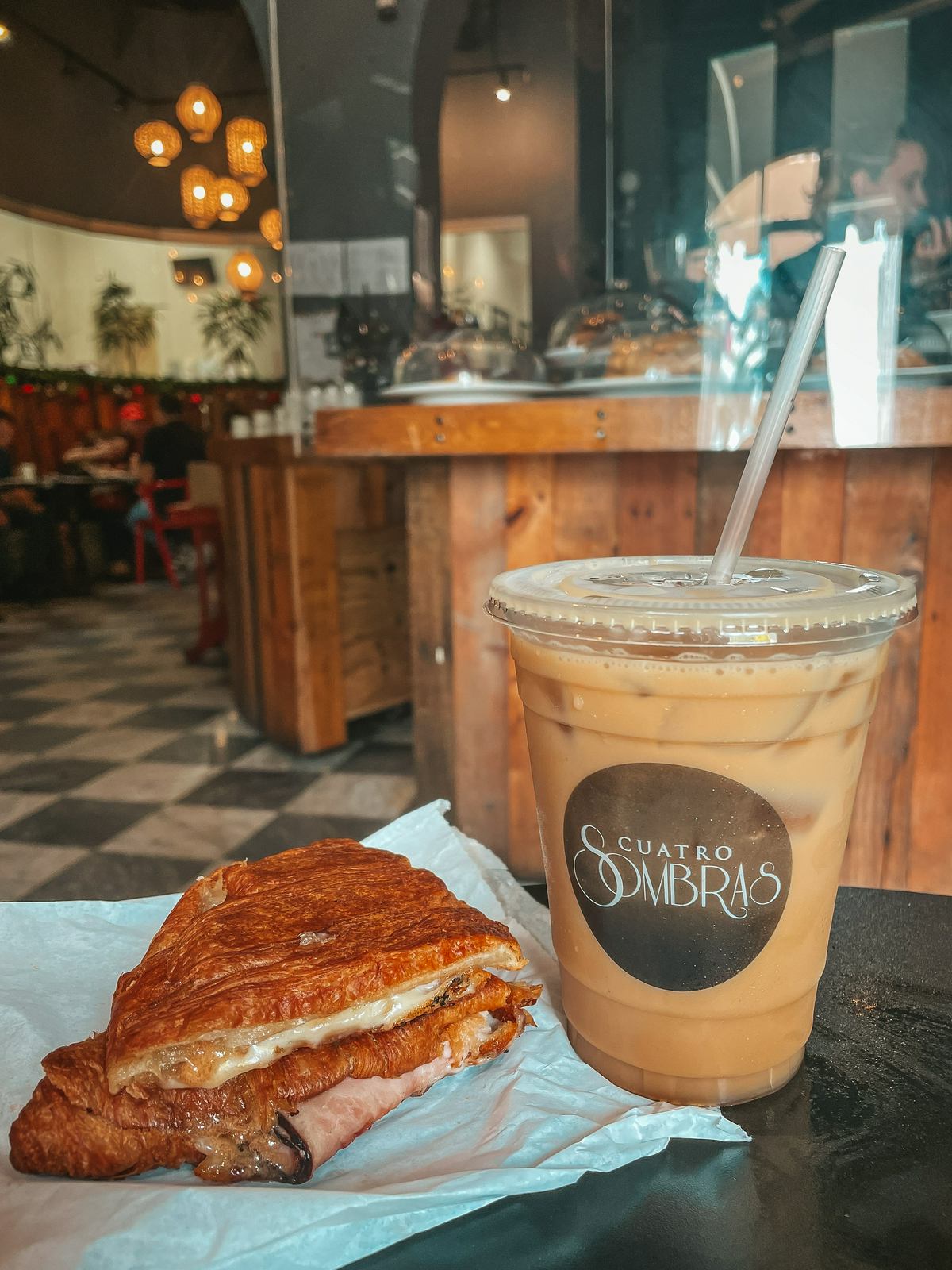 Take a day trip
If you have more than two days in Old San Juan, you're definitely going to have time to venture out and explore other areas of the island. Consider taking a day trip to either El Yunque National Forest, the only tropical rainforest in the U.S. National Forest system, or to do a bioluminescent kayak tour. Both of these options offer unique and unforgettable experiences that you won't want to miss.
El Yunque is located about 40 miles outside of San Juan, so it's easily accessible by car. However, if you plan to drive yourself, you will need to make reservations in advance as they do limit the number of vehicles that can enter the forest each day. If you don't want to worry about making reservations, you can also join a tour group and let them take care of all the logistics.
This 12-hour tour includes transportation with a guide for a day trip to El Yunque National Forest and a night bioluminescent kayak tour!
If you aren't looking to spend money on a day trip, the beach is just a short Uber away from Old San Juan. We explored Condado Beach and it was absolutely stunning.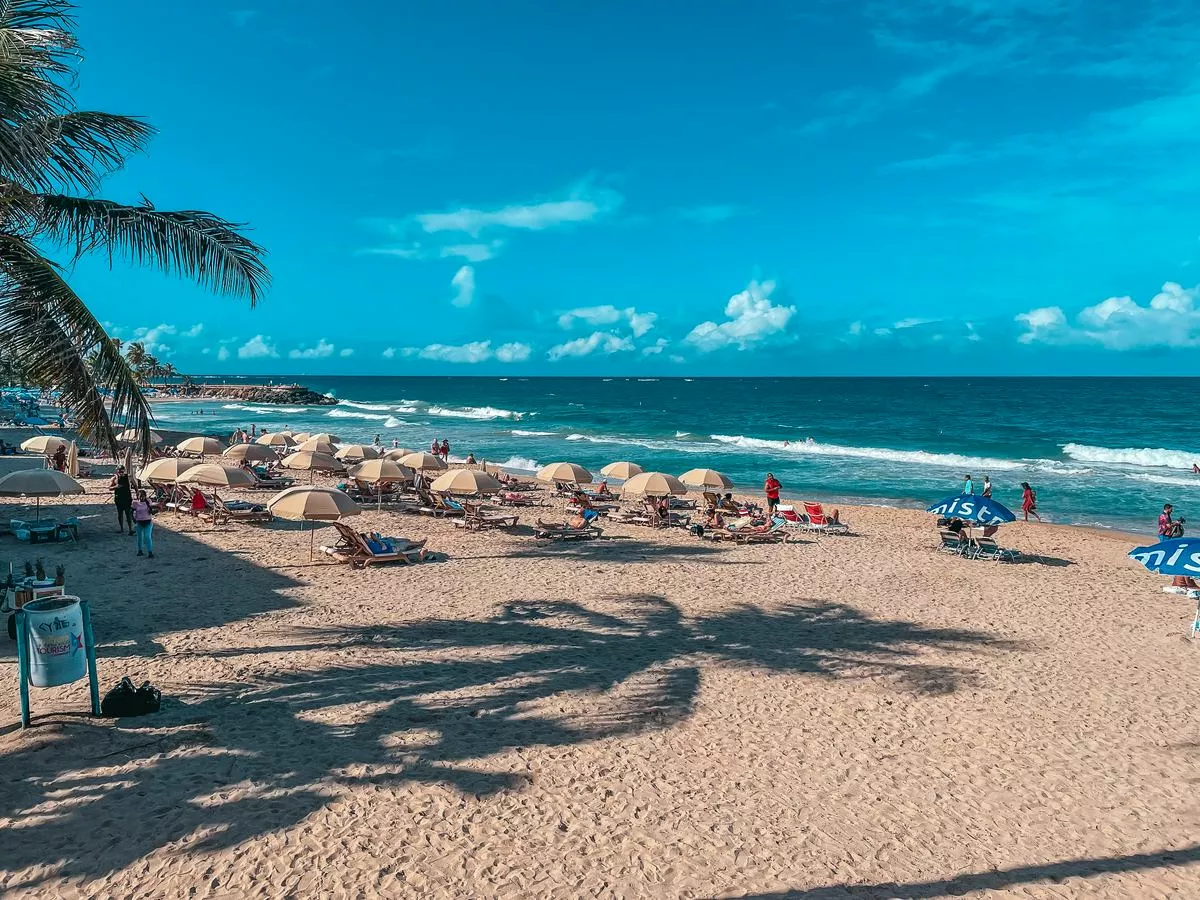 Check out La Factoria
If you're looking for a nightlife experience unlike any other, then La Factoria is a must-visit bar in Old San Juan. It's one of the top 50 bars in the United States and has six different bars inside, each with its own vibe. From the lively salsa room to the house music bar to the speakeasy, La Factoria has something for everyone. The vibe here actually reminded me a little bit of the ruin bars in Budapest!
The bartenders serve up creative cocktails (get the lavender mule!) and if you're looking for a bite to eat, they offer an array of tapas and small plates. No matter what type of atmosphere you're looking for, La Factoria has it all and promises to be an unforgettable night out in Old San Juan.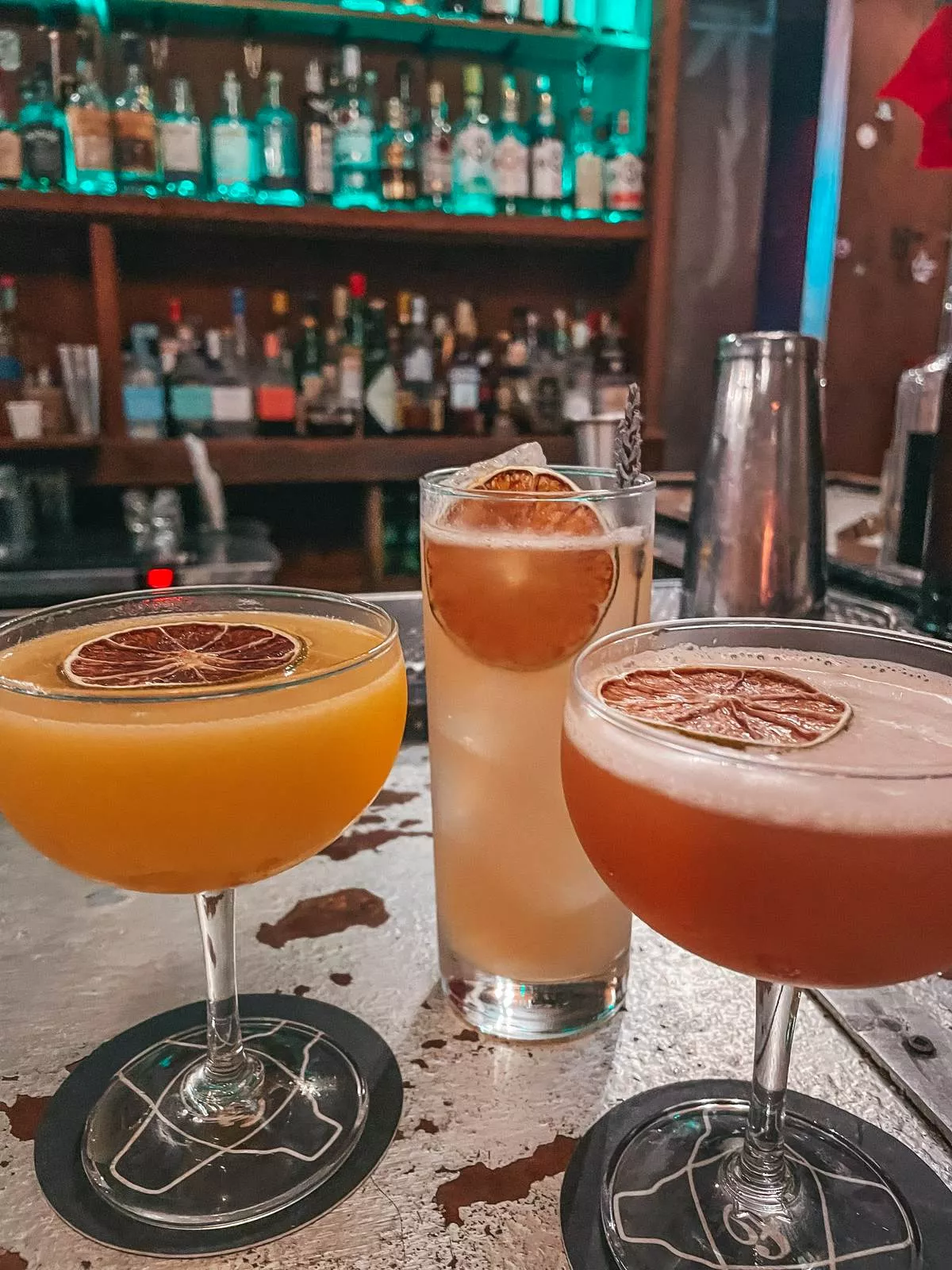 Enjoy a pina colada
The piña colada was first created in San Juan, Puerto Rico by bartender Ramón "Monchito" Marrero in 1963. In 1978, the piña colada was declared the official drink of Puerto Rico! So it's only fitting that you try this iconic tropical cocktail while you're in town.
There are many bars and restaurants in Old San Juan that serve pina coladas, but we grabbed ours from Barrachina, the bar where the first pina colada was concocted.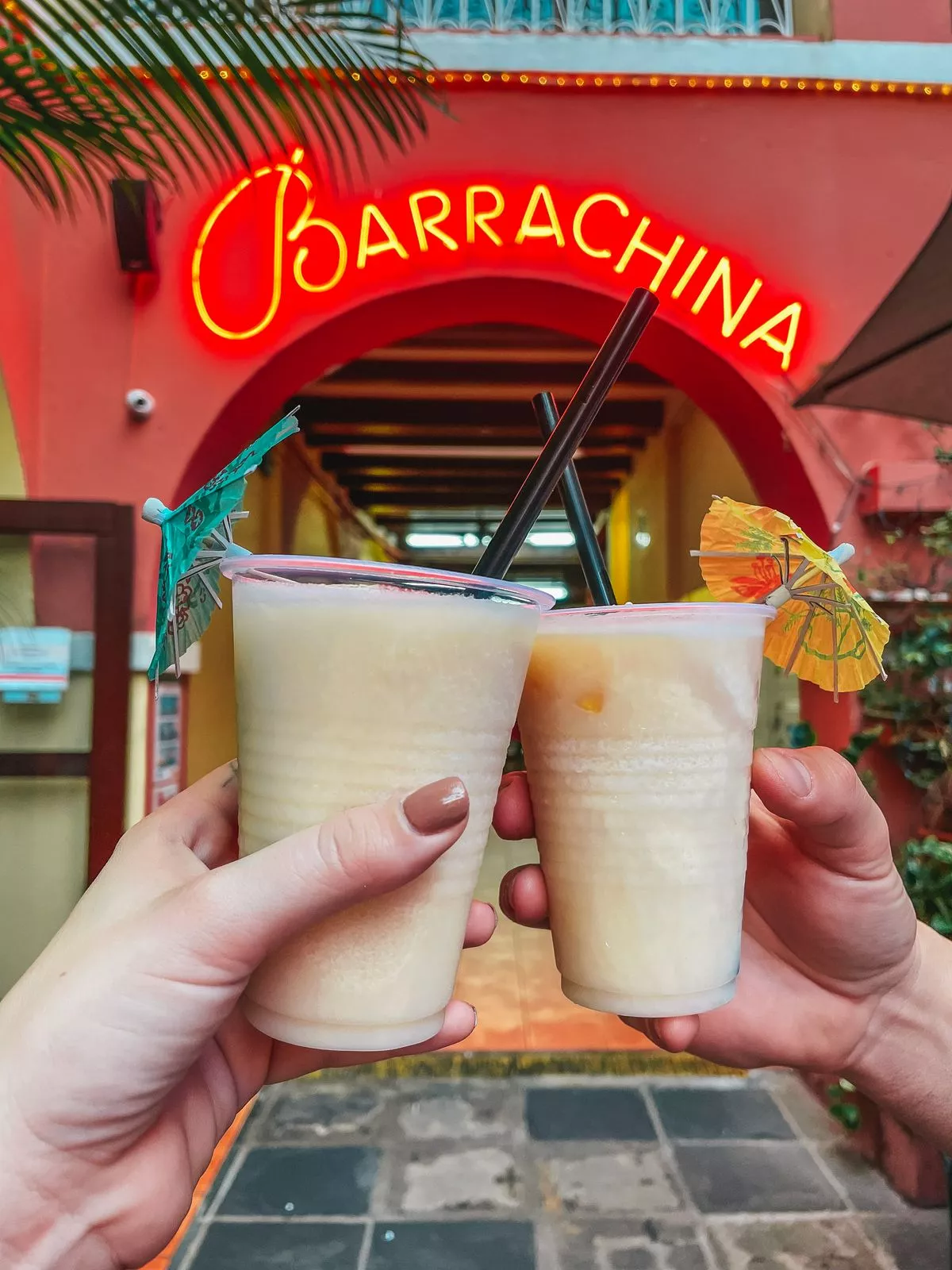 Where to stay in Old San Juan
Old San Juan, Puerto Rico has plenty of options for lodging. Whether you're looking for a budget-friendly, mid-range, or luxury option, there's something for everyone in this beautiful city. Here are a few of the top options located in the heart of Old San Juan:
If you're traveling with a group, this gorgeous oasis sleeps 8 and has its own private pool.
Overall, Old San Juan is a charming and vibrant neighborhood that offers something for everyone. Whether you're interested in history, culture, food, or just enjoying the beautiful surroundings, there's no shortage of things to do in this unique and captivating part of Puerto Rico.