This post contains affiliate links which means that I will make a small commission if you purchase a product after clicking on any of them, at no extra cost to you.
Channelside Tampa is a vibrant, growing neighborhood that has become a popular destination for locals and visitors alike. It's home to several restaurants, bars, and shops, which offer everything from casual fare to fine dining options. Here are some of my favorite restaurants in Channelside for every occasion.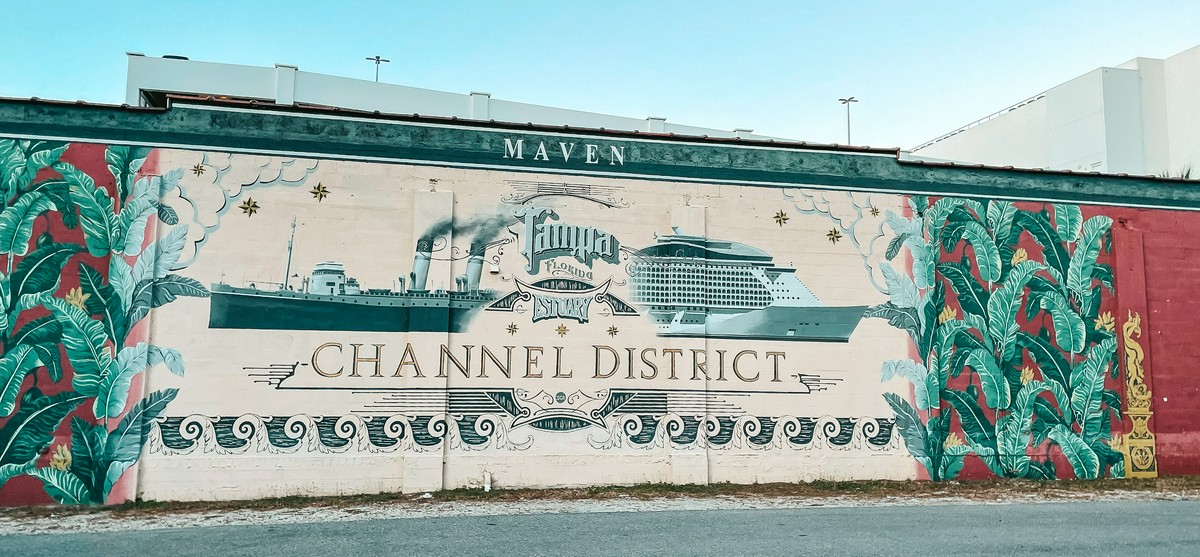 Restaurants in Channelside
Casual restaurants in Channelside
The Poke Company
Spending months in Hawaii I thought it was going to be a struggle finding poke that lived up to my high expectations, but The Poke Company delivers. Pick from poke bowls or poke burritos and build your own creation at this fast casual spot.
I was overwhelmed with all the yummy options (so many sauces and protein choices) but definitely loved my concoction. My bowl: white rice, mixed greens, ahi tuna, cucumber, edamame, and sweet onion tossed in spicy Mayo and eel sauce then topped with crispy onions. I have also tried and loved their Company Sauce as well!
And if you're a key lime fan, make sure to save room for their key lime Pie ice cream— which is SO light and refreshing!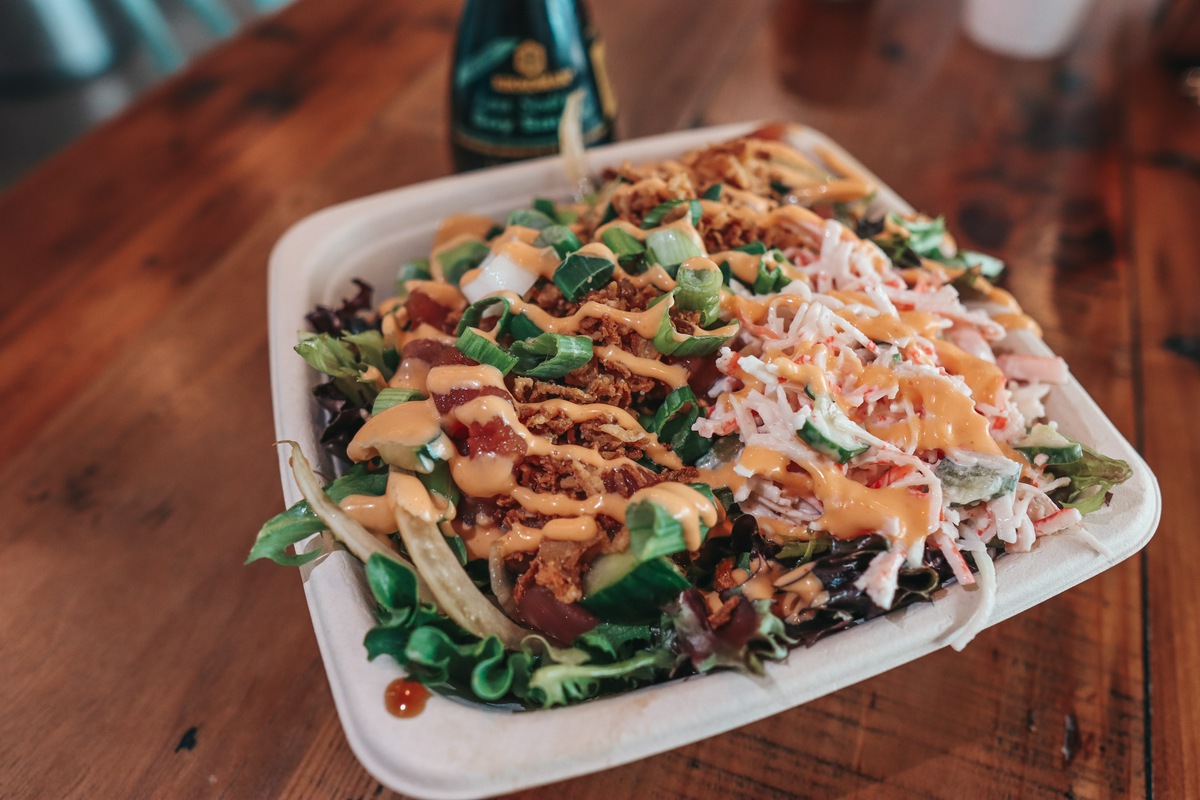 Sparkman Wharf
Sparkman Wharf is an outdoor entertainment center with not just a few, but SEVERAL restaurants to choose from with just about every cuisine you can desire!
This is a great option if you have a crew and nobody can agree on anything, or if you're just feeling indecisive. Each of these spots are located in shipping containers, but there is plenty of seating all throughout Sparkman if you want to enjoy your meal outdoors. Here's a list of the restaurants in Sparkman Wharf:
Fit Bowl Co.— fruit-forward menu with options like bowls and smoothies
Gallito Taqueria— street tacos, quesabirria tacos, antojitos, and more
Murph's Barbeque— 12-hour smoked brisket, tender pulled pork, and charcoal-roasted chicken along with scratch-made southern sides.
Edison's Swigamajig— a fish kitchen that's all about fresh catch and modern swigs.
BurgerFi— fresh beef burgers and hot dogs, along with made-to-order sides.
Dang Dude—modern Asian-inspired street food like dumplings, pot stickers, spring rolls, and double-fried Asian-style chicken wings.
Lunch Lady— scratch-made pressed sandwiches and hearty salads.
JoDog— craft hot dogs plus crispy waffle fries.
Guava Grill— American and modern twists on Cuban-inspired dishes.
As I said, there really is something for everyone here. For dessert check out Jeni's Ice Cream or Hampton Chocolate Factory!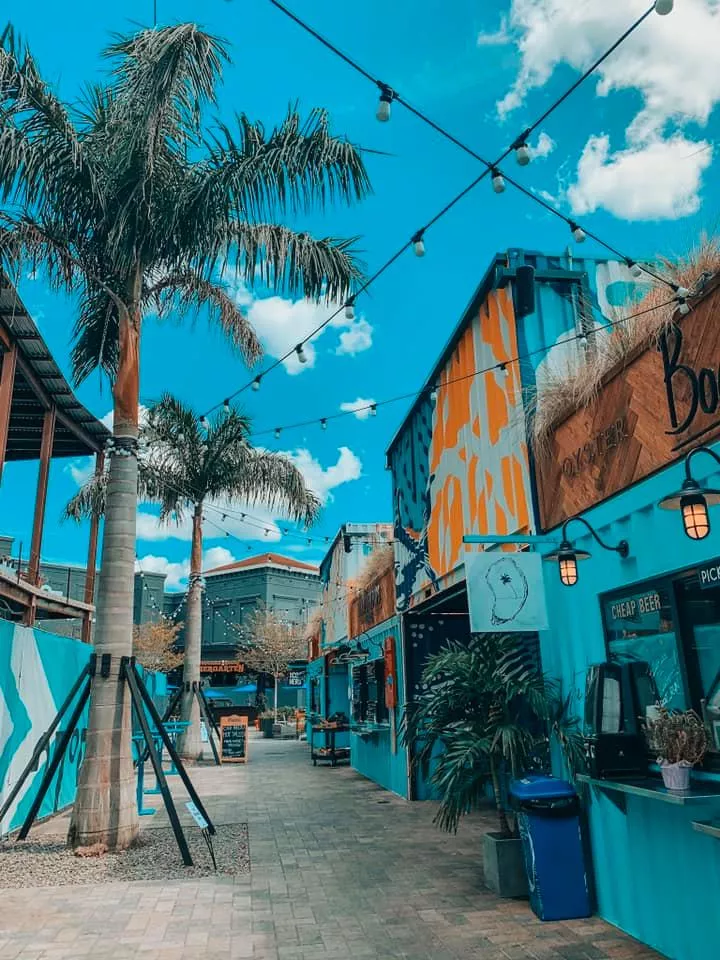 JoToro Kitchen & Tequila Bar
JoToro is technically located at Sparkman Wharf as well but is a sit-down restaurant with its own seating. It's a colorful and vibrant hangout serving Mexican favorites like burritos and tacos with global twists.
I've passed this spot several times, but only recently experienced it for the first time! I was definitely impressed. My go-to at a Mexican restaurant is tacos or a taco salad (I'm basic, I know). But there was nothing basic about JoToro's menu, which may be accredited to their Michelin-starred chef.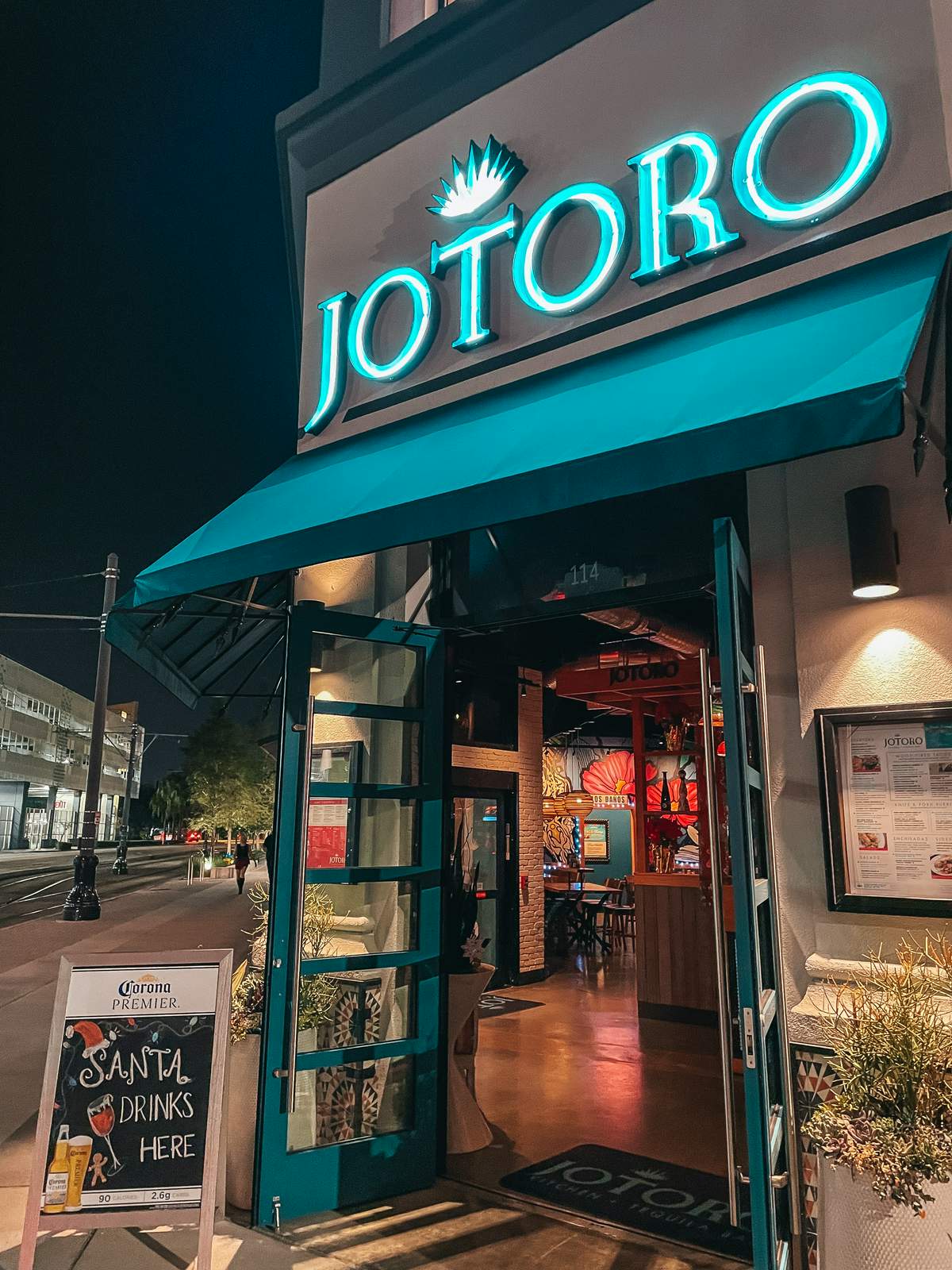 I fell in love with their flavor-packed supreme guac which included roasted corn, pico, jalapeño, pickled onion, tajín, cotija, and parm! We were pretty much full after that, but couldn't leave without trying their birria tacos, which were absolutely divine. If you go for Taco Tuesday all of their tacos are $5!
My only disappointment with this place is in myself. When Remi and I went we were not in the mood to enjoy a cocktail, and as mezcal lovers, I just feel like we missed out on part of the experience. The cocktail list is impressive, and they even have watermelon which is my favorite mezcal concoction. Needless to say, we will definitely be back to get the full JoToro experience.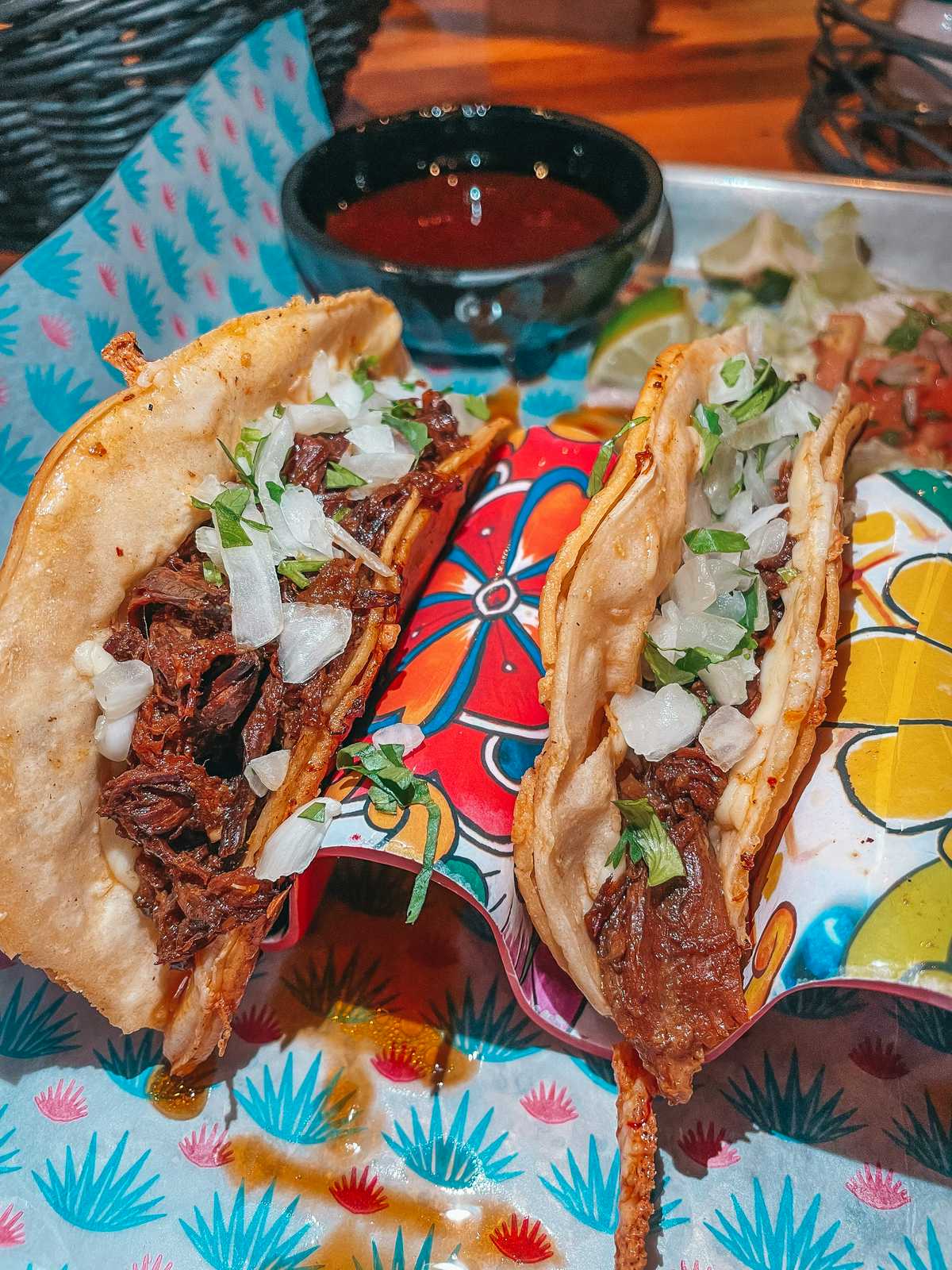 Splitsville Southern + Social
Splittsville serves up classic southern fare with menu items like fried chicken, shrimp and grits, short rib sliders, salads, and signature flatbreads. And what pairs better with southern fare than some hand-crafted cocktails? Several specialty cocktails to choose from (my favorite is the  Florida Crush) and over 50 varieties of beer to offer.
This Channelside restaurant has a warehouse-chic look and has plenty of fun games for entertainment. It offers 10 pin bowling, ping pong, pool, foosball, darts, and shuffleboard. It's the perfect pre-game destination for food, drinks, and fun for Lightning hockey games.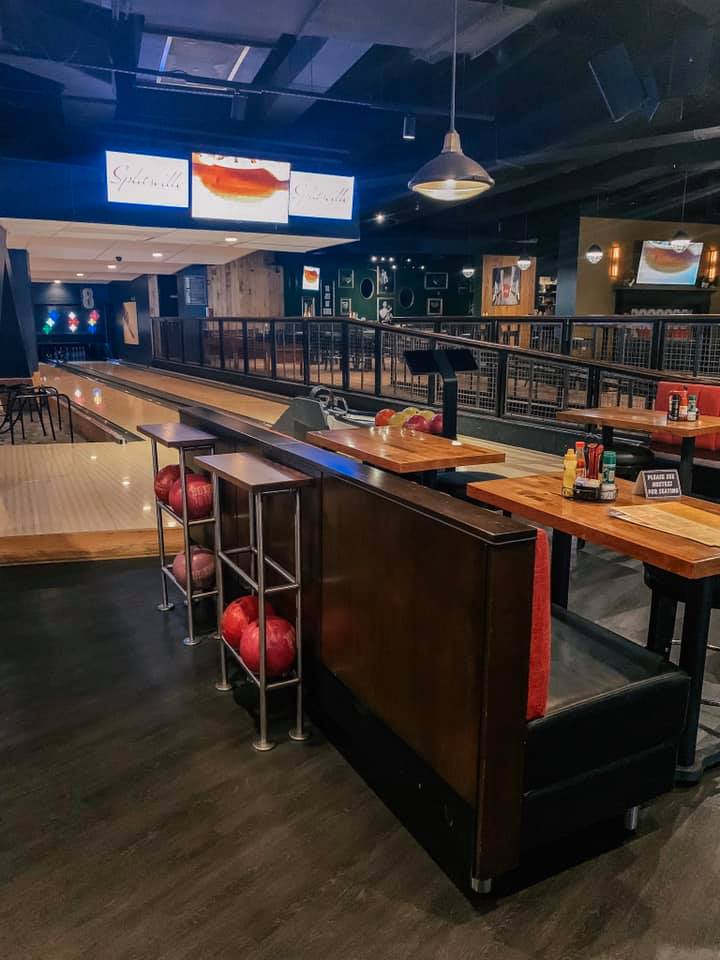 Bamboozle
If you're looking for an affordable and healthy restaurant in Channelside to eat at, Bamboozle is the move. The menu features dishes made from fresh ingredients and includes several vegan and gluten-free options.
Fresh rolls, pho, bowls, salads, and specialty dishes like curry are some of the main selections that can be found on Bamboozle's health-conscious Vietnamese and Asian fusion menu. For drinks, they offer Vietnamese-style fruit smoothies, coffee drinks, milk teas, and more!
I have only been to their Seminole Heights location, but I absolutely love it! If you like some heat, the red curry is amazing. If you're looking for some comfort food their chicken pho will do the trick.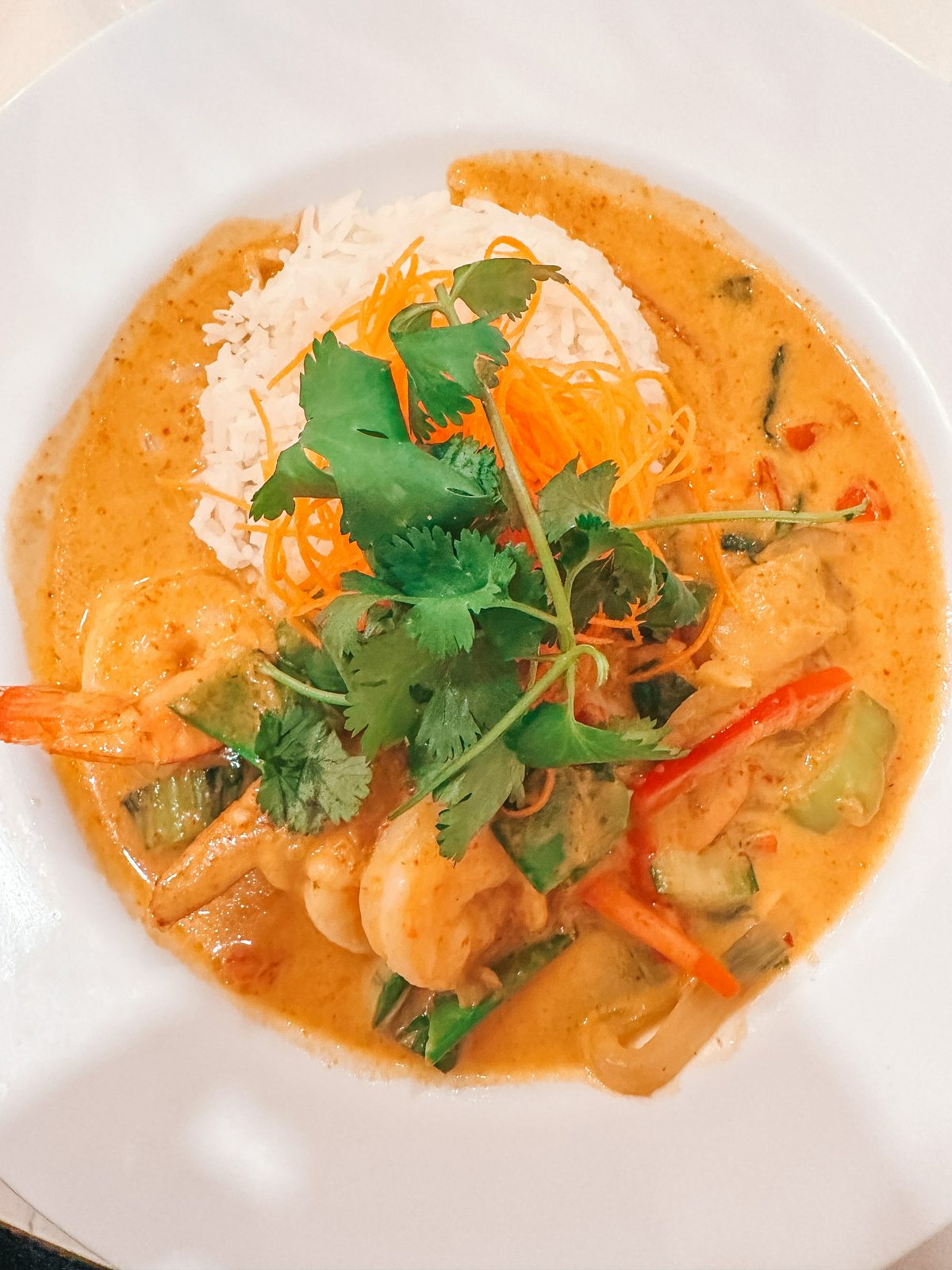 Contemporary-casual restaurants in Channelside
The Battery
The Battery is a bourbon-focused restaurant and cocktail bar that houses a whiskey vault and nearly 130 different bottles of bourbon and whiskey!
This Channelside restaurant features classic yet refined dishes, superb whiskey, exquisite wine, and unparalleled hospitality in a cool and sophisticated setting. The extensive assortment of opulent charcuterie options, house-cut Prime steaks, premium seafood selections, and handcrafted drinks are all part of their classic cuisine with a modern twist menu.
Because it's located in Sparkman Wharf it's also another great spot to pregame Lightning games, where there are often watch parties on the lawn.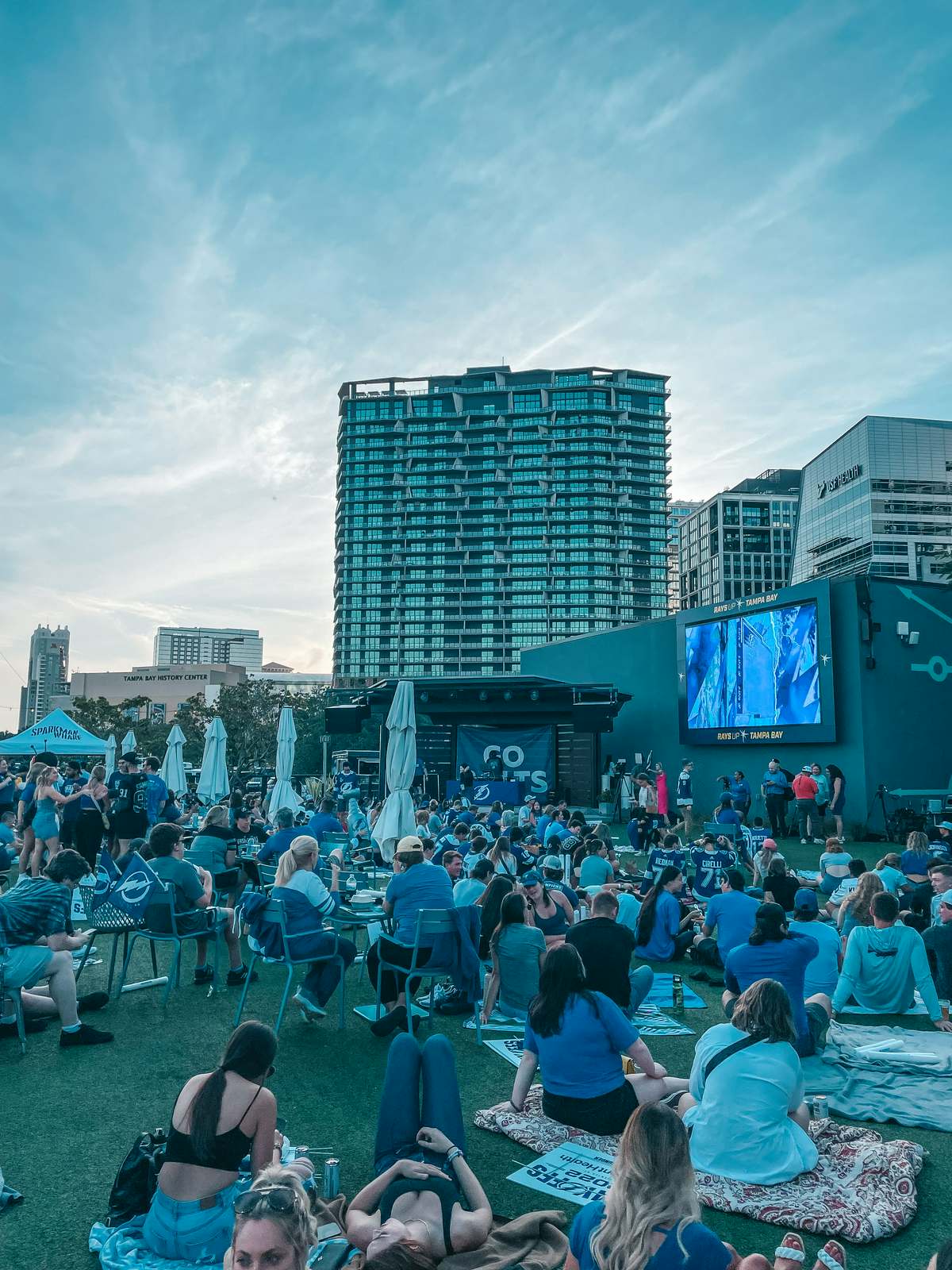 Noble Rice
Noble Rice in Channelside is an expansion of the popular Hyde Park restaurant of the same name, which closed at the onset of the pandemic. The old space has since been reopened as Koya, a high-end omakase spot.
Noble Rice itself has a modern Japanese menu with high-quality fish and seafood dishes that are inventive and delicious as well as a full bar focused on Japanese whiskey and sake.
The price points may seem a little higher than your typical sushi restaurant, but they fly their seafood in weekly from Japan to ensure quality and freshness. They even offer uni and toro as menu highlights. We loved their toro tartare.
I had my first, but certainly not my last, milk-bread experience. It was truly heavenly! I also highly recommend their tempura poke roll. Each roll gets its own shoyu sauce. This one was paired with a white shoyu and it complimented it perfectly.
This is one of the best restaurants in Tampa, as well as a great date night restaurant!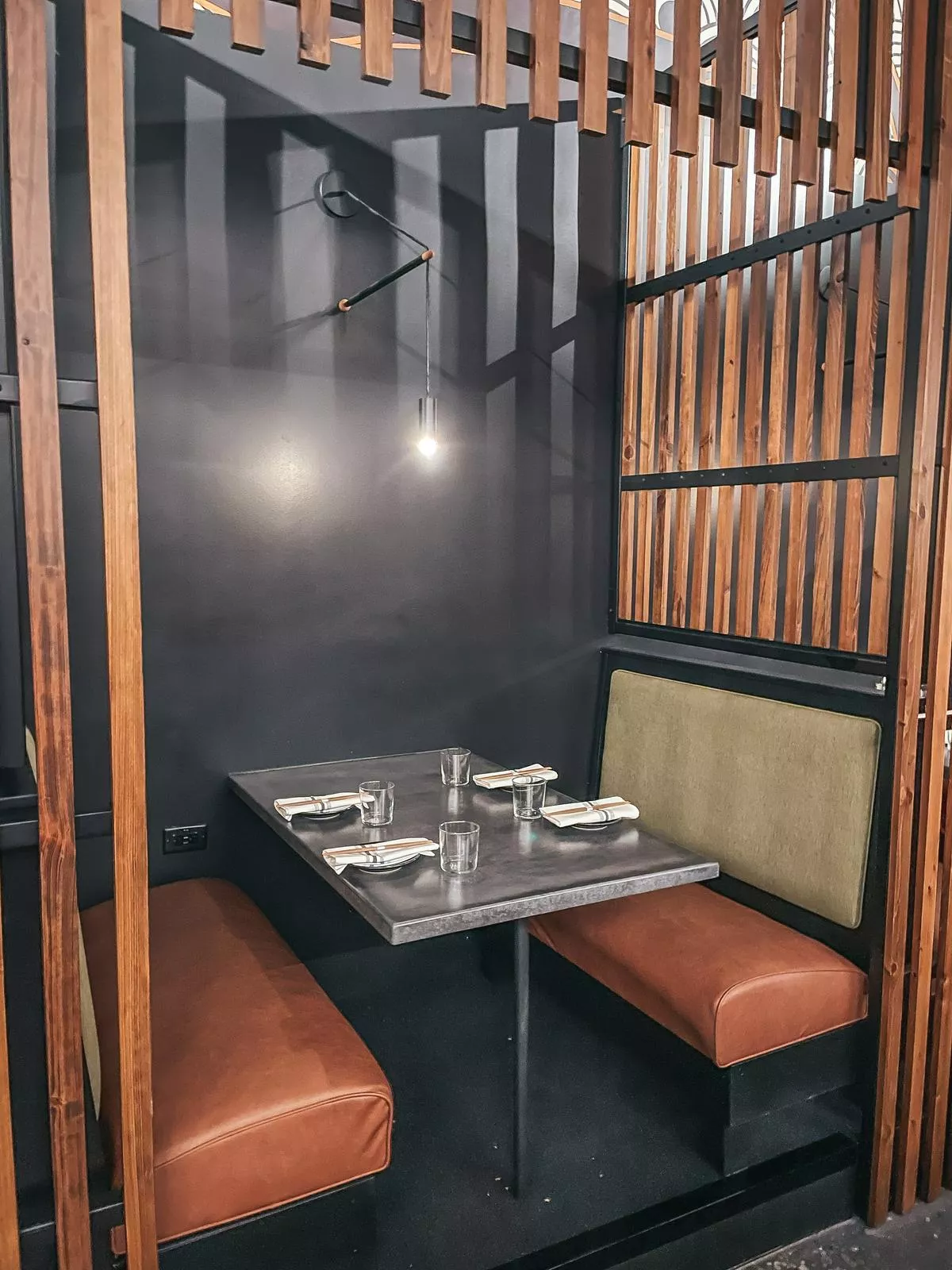 I hope you enjoyed my list of these awesome restaurants in Channelside Tampa. Let me know if I left out one of your favorites, and be sure to check out some of my other Tampa posts: