This post contains affiliate links which means that I will make a small commission if you purchase a product after clicking on any of them, at no extra cost to you.
Looking for a charming weekend getaway that combines history, culture, and southern hospitality? Look no further than Savannah, Georgia! Located on the Atlantic coast, Savannah is known for its charming architecture, stunning parks and squares, and vibrant arts scene.
Whether you're looking to stroll through cobblestone streets, indulge in delicious southern cuisine, or soak up some sun on nearby Tybee Island, Savannah has something for everyone. We visited during our Southeast US road trip and became instantly obsessed!
I'm here to tell you everything you should try to squeeze in for your weekend in Savannah, Georgia! From historic sites to delicious restaurants, Savannah has plenty of activities, sights, and attractions to fill your weekend.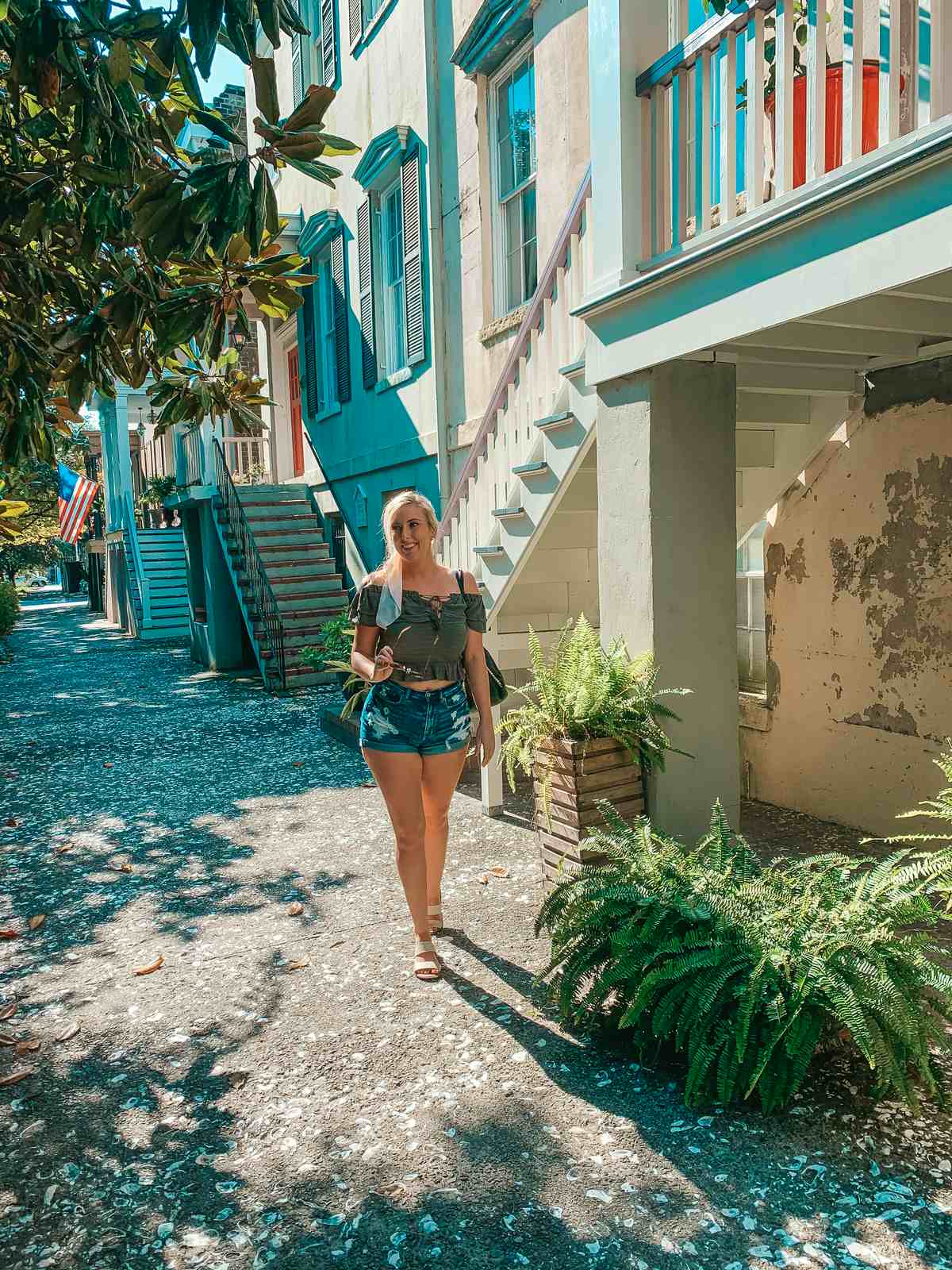 A weekend in Savannah
Fun things to do in Savannah
Rent bikes
Savannah is SO picturesque, and it's extremely walkable, but you can cover much more ground pedaling around. One of the most popular activities in Savannah is renting bikes to explore. The streets are lined with historic buildings, quaint cobblestone lanes, and leafy trees that make biking a fun and scenic way to explore the area. If you're feeling adventurous, you can even take a bike ride through the old cemeteries for a unique look at the city.
Definitely go exploring the Savannah Historic District/River Street area, it's one of the most iconic places to explore in Savannah!
Cathedral Basilica St. John
This gorgeous cathedral was constructed in 1876 and is one of the oldest Catholic churches in the United States. It's worth visiting just to admire the stunning Neo-Gothic style exterior and interior as well as its impressive stained glass windows.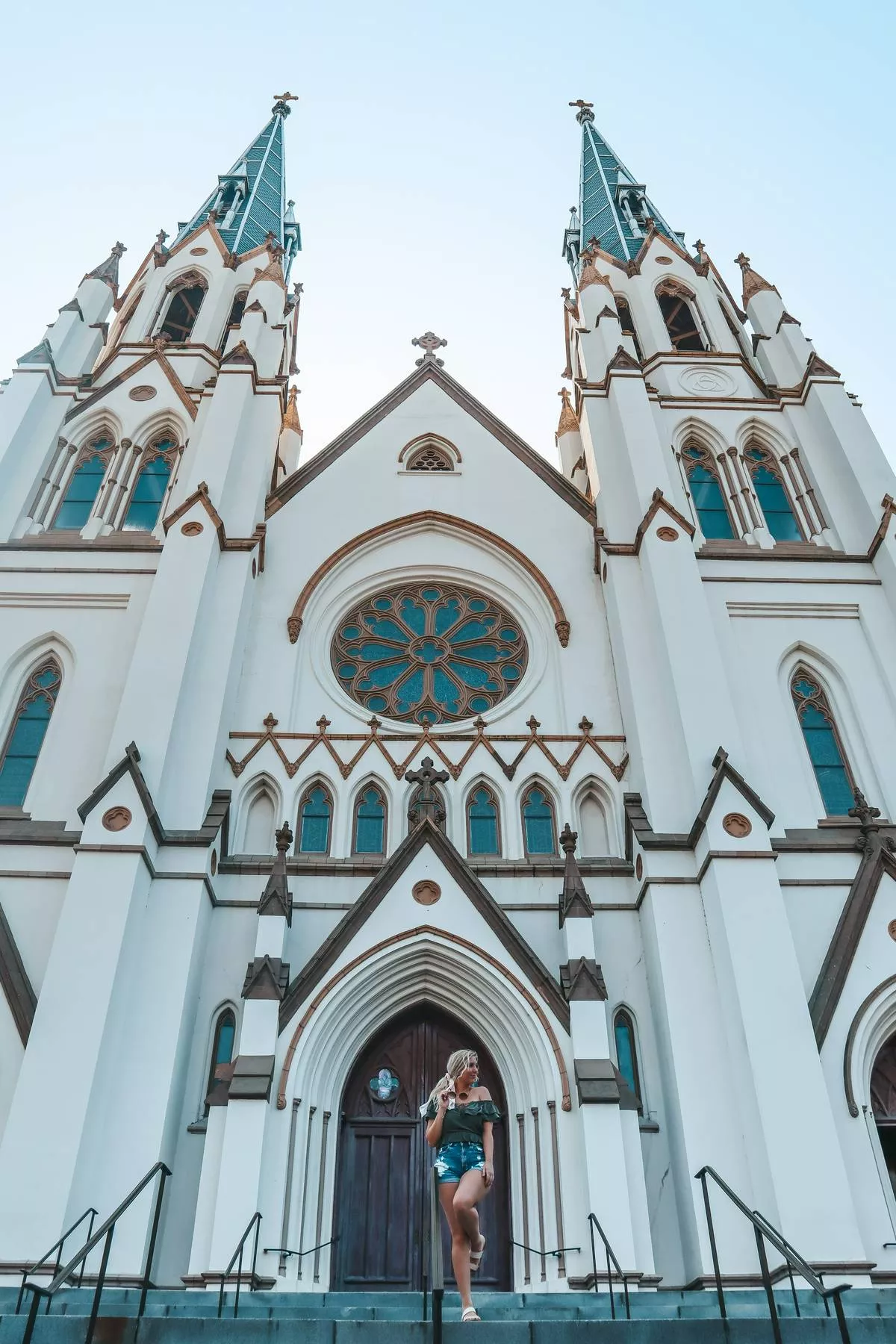 City Market
No visit to Savannah would be complete without checking out the City Market. You can expect four blocks of open-air market with shopping, dining, and artworks in restored warehouses located in the heart of downtown. It's a great spot to grab a bite to eat, pick up some souvenirs, or just stroll around and admire the local architecture.
Forsythe Park
Named after Georgia's 33rd Governor, Forsythe Park is a 30-acre public park located in the heart of Savannah. A highlight of the park is the iconic Forsythe Park fountain, situated at the northern edge of the park and surrounded by lush green fields and lush trees.
In addition to the fountain, Forsythe Park features two children's playgrounds, an event space for concerts and other events, a fragrant garden for the blind, and green fields for picnics. Basketball and tennis courts, a bike trail, a main strip with the Saturday Farmer's Market, and two Savannah institutions – the Ronald McDonald House and the American Red Cross – also line the park.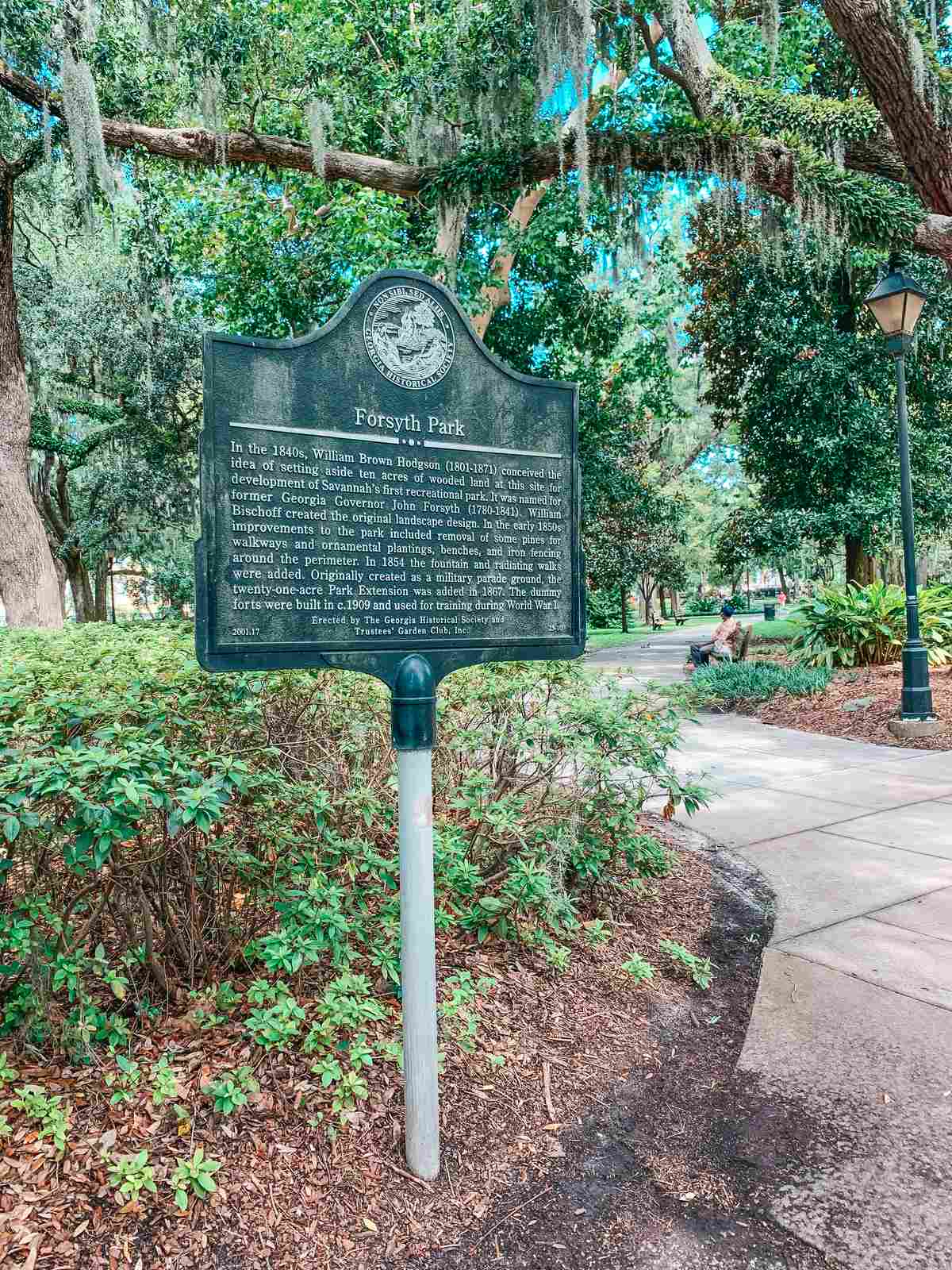 Tybee Lighthouse
Located just a short drive from the heart of Savannah, the Tybee Lighthouse is a must-see for anyone visiting the city. The lighthouse is the oldest and tallest in the state of Georgia, and has been standing since 1736. It stands at 90 feet tall and offers beautiful panoramic views of the city and coast.
This site provides visitors an opportunity to learn about the area's past and at the top of the lighthouse, visitors can admire stunning views of the Savannah River and its surrounding areas. It's also been featured in several movies, including Forrest Gump and The Longest Yard.
Admission to the Tybee Lighthouse is $12 for adults, $10 for children ages 6 to 17. The site is open from 9 am to 5 pm every day except Tuesdays and major holidays.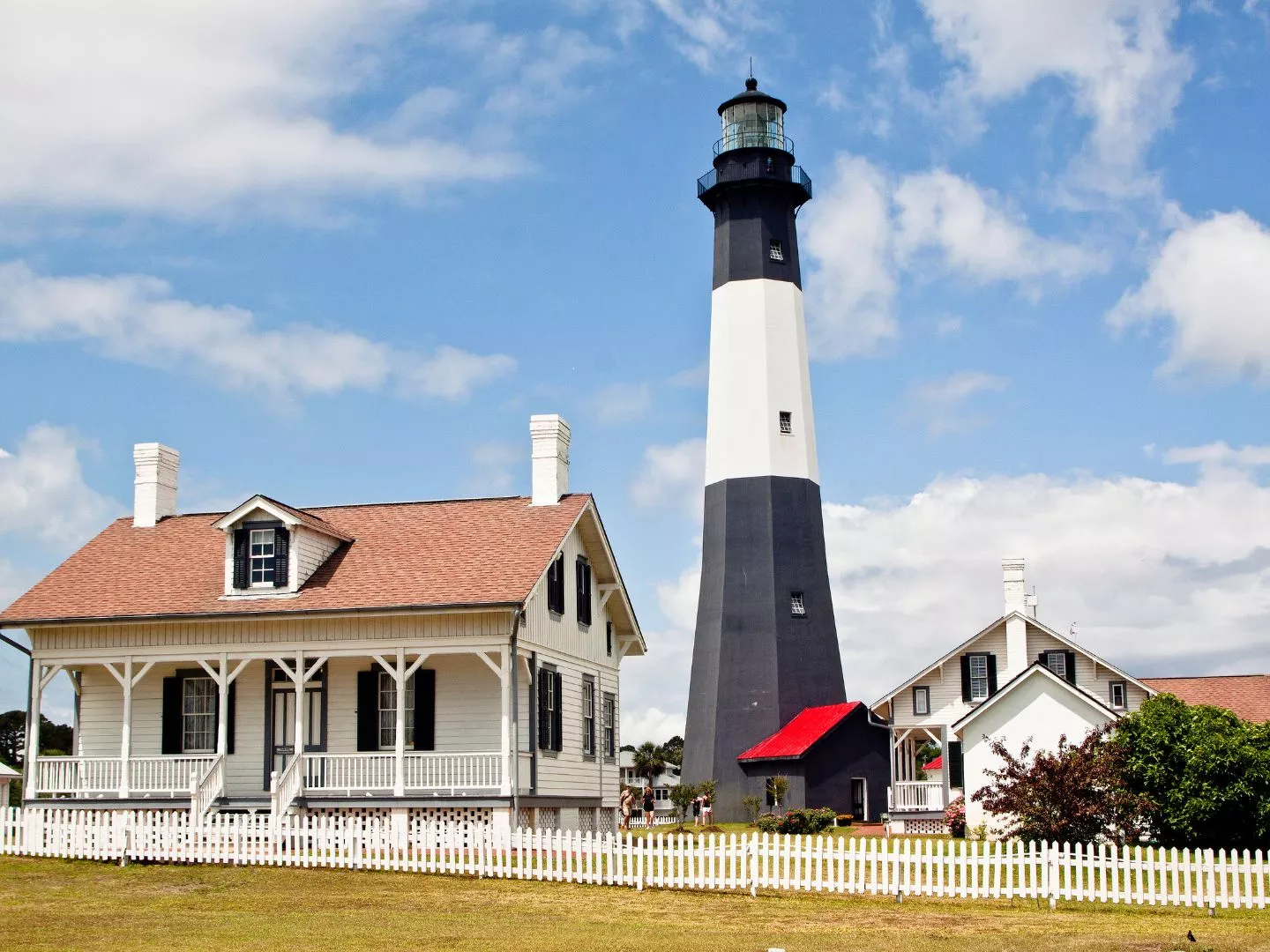 Bar scene
Savannah, Georgia has an open-container policy that allows visitors to carry alcoholic beverages in public areas. This makes it the perfect destination for a weekend of bar-hopping! There are plenty of rooftop bars, arcade bars, and even some speakeasies to explore.
Here were some of my favorite spots:
If you're planning a fun weekend in Savannah, be sure to include some of these great spots on your itinerary!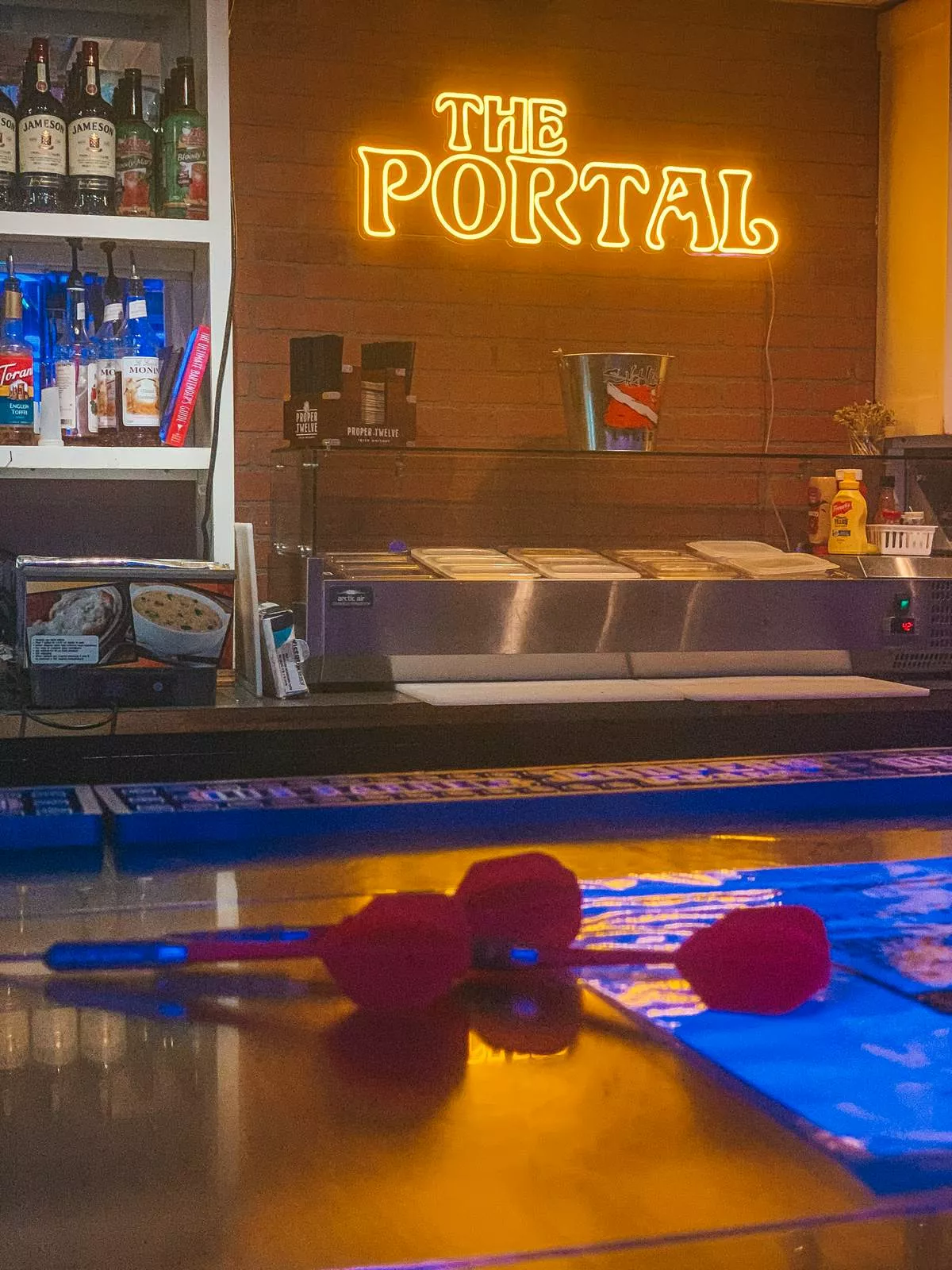 Get your caffeine fix at one of Savannah's adorable coffee shops
Savannah is full of wonderful places to get your coffee fix, and there are plenty of cute coffee shops to choose from. I grabbed coffee from Mirabelle which is conveniently located across the street from the Cathedral Basilica of St. John.
Some other coffee shop suggestions are:
Overall, there are so many cute coffee shops in Savannah and you'll have a great time exploring them all!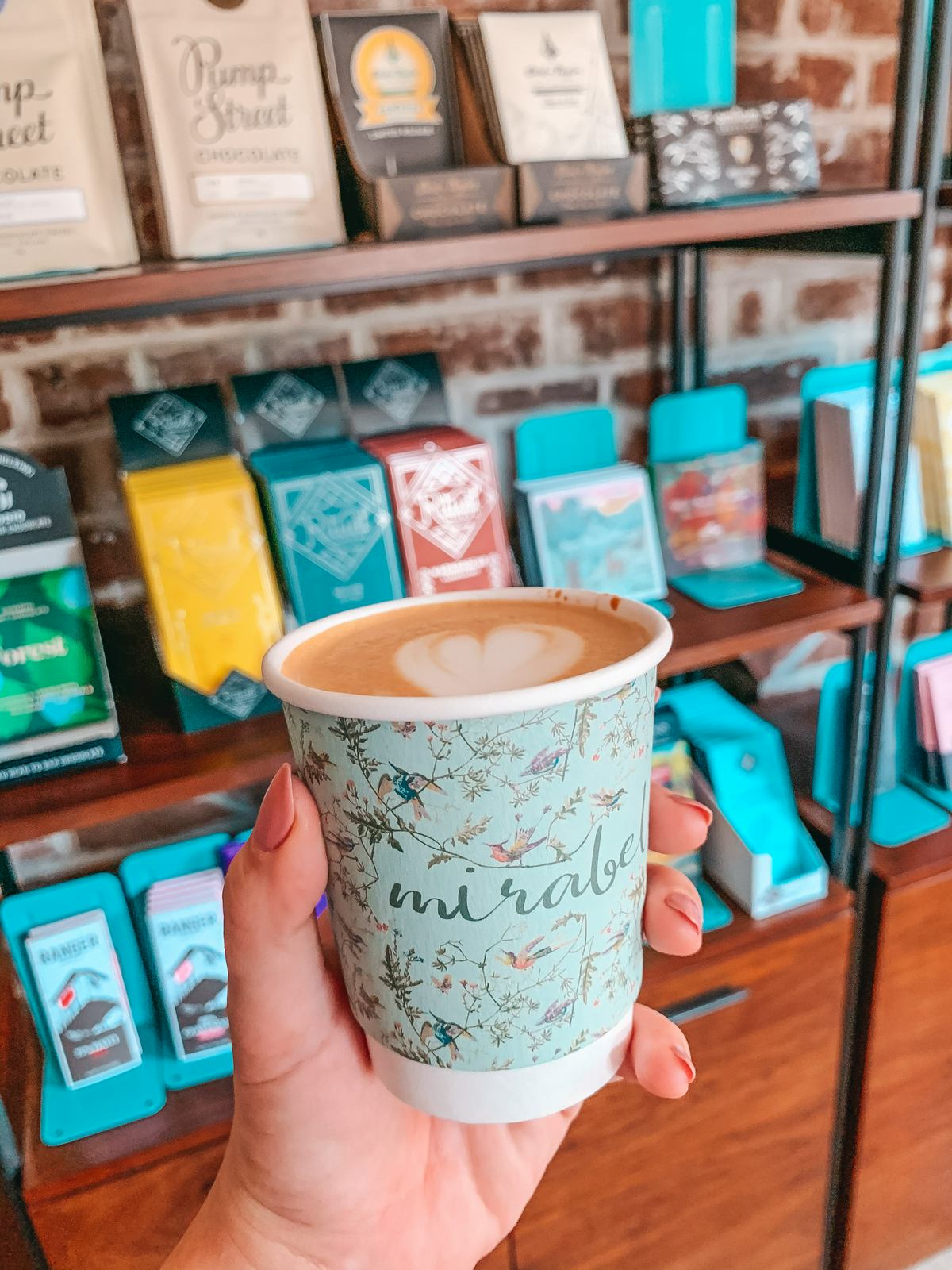 Enjoy some southern cuisine
Savannah, Georgia is known for its rich Southern cuisine, and experiencing it is a must-do activity for any visitor to the city. From creamy shrimp and grits to perfectly crispy fried chicken, Savannah's restaurants offer a wide variety of dishes that showcase the best of Southern cooking.
Whether you're in the mood for a hearty breakfast at a local diner (I suggest B. Matthews) or a refined dinner at a fine dining establishment, you'll find something to satisfy your appetite. Don't forget to wash it all down with a cold glass of sweet tea, a Southern staple. Make sure to leave room for dessert too! You won't want to miss out on the region's famous warm, gooey peach cobbler. I had some from Crystal Beer Parlor and it was heavenly.
The Olde Pink House is a historic restaurant in the heart of Savannah, and if you only go to one place to eat that I suggest let it be this one. The building itself is a stunning example of 18th-century architecture, with its pink stucco exterior and elegant colonial-style details.
Inside, the restaurant is just as charming, with a warm and welcoming atmosphere and beautifully decorated dining rooms. The menu at Olde Pink House features a range of Southern-inspired dishes, all made with fresh, high-quality ingredients.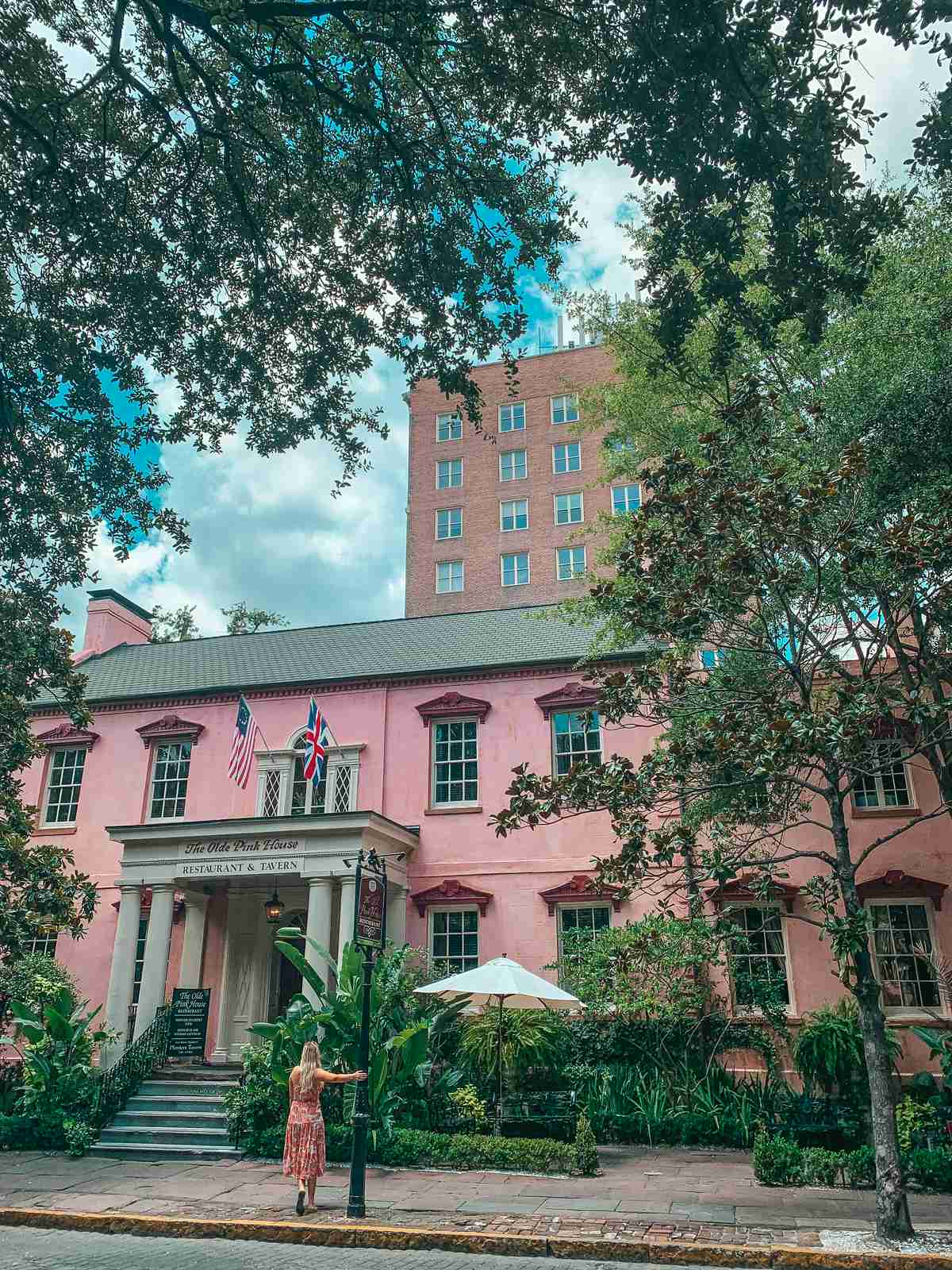 Wormsloe Historic Site
Located just a short drive from downtown Savannah, Wormsloe Historic Site is a fascinating and historically significant attraction. It is the preserved homestead of Noble Jones, one of Georgia's earliest settlers. Visiting the Wormsloe Historic Site is an incredible experience for anyone interested in history or architecture.
The grounds are peaceful and picturesque with lush, sprawling oak trees draped in Spanish moss. The ruined tabby house is an amazing testament to the early settlers of the region, and the guided tours provide a wealth of interesting information.
There is an admission fee to enter the Wormsloe Historic Site. Prices vary based on age and whether you plan to take a guided tour or not.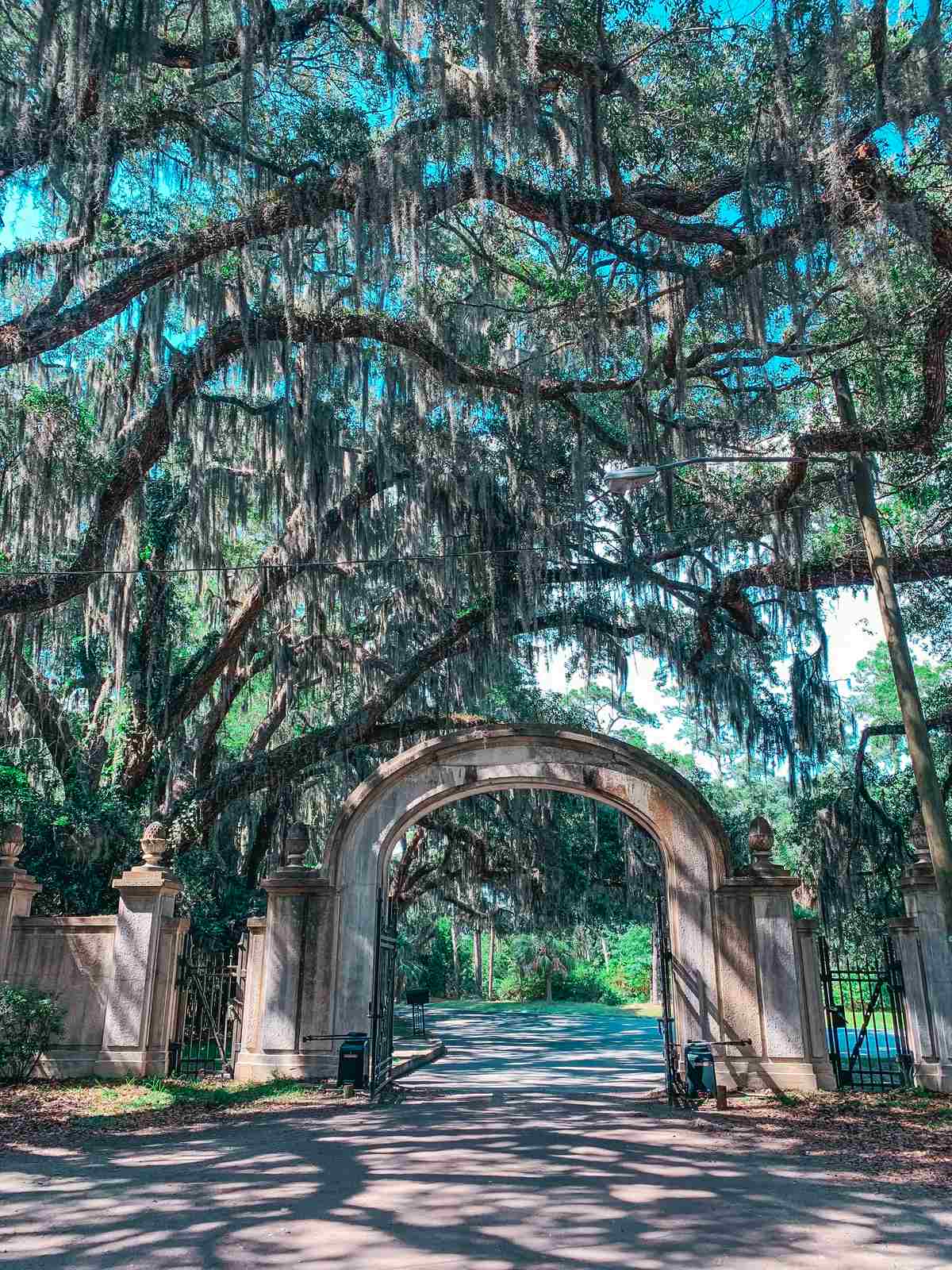 Where to stay in Savannah
When planning a perfect weekend getaway in Savannah, Georgia, there are plenty of great hotel options. One of the most popular is Perry Lane Hotel in Savannah, with its convenient location near Forsyth Park and all the city's main attractions. I personally had a fantastic experience at the Kimpton Brice Hotel.
The hotel offers spacious rooms, an onsite restaurant and bar, a nightly hosted wine hour, and complimentary bicycles for guests to explore the city.
Other popular hotels in the area include The Bohemian Hotel, The Marshall House, and The Ballastone Inn. Whatever type of accommodation you're looking for, you'll find something that suits your budget and needs in Savannah.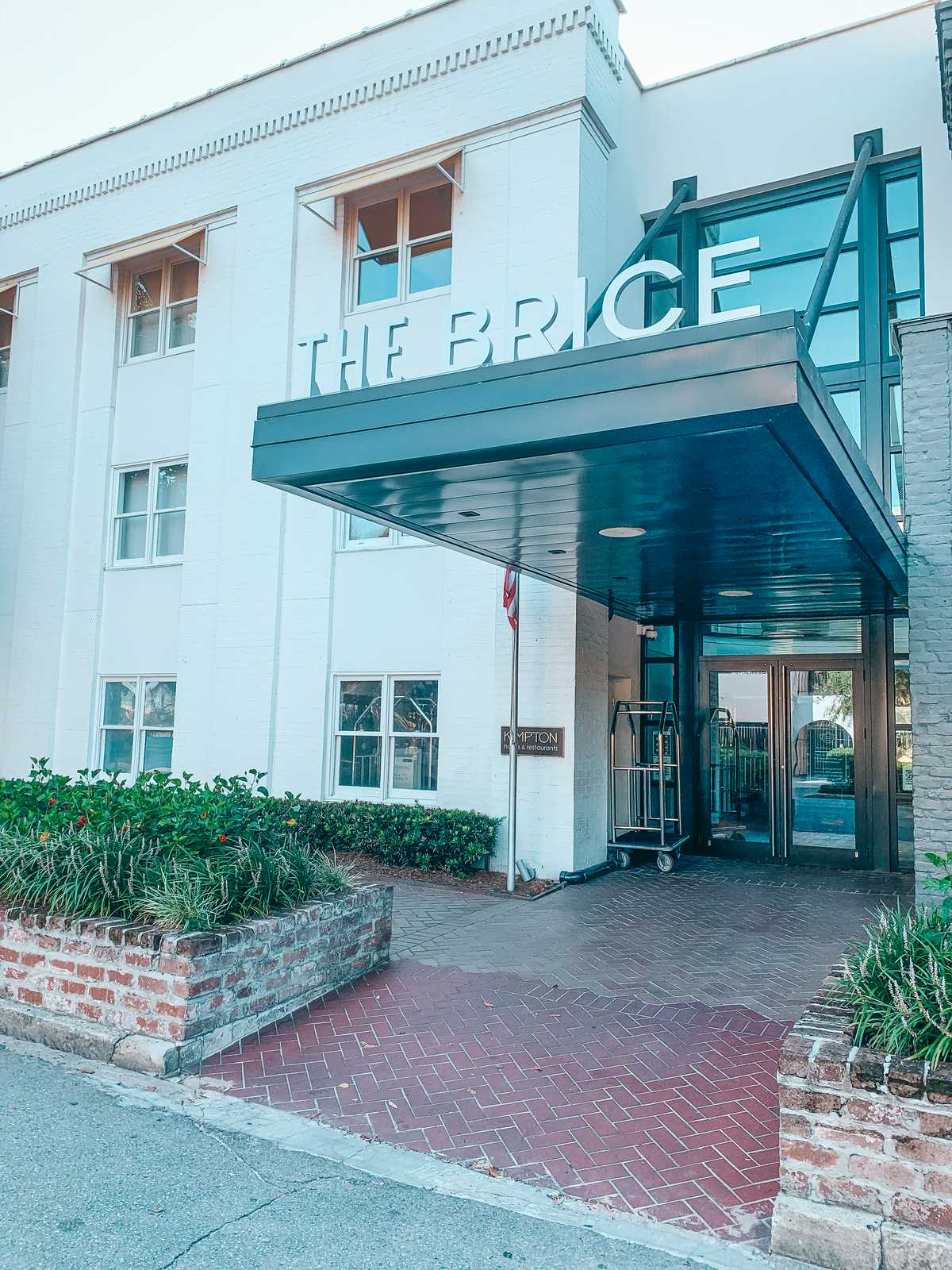 From historic sites to delicious restaurants, there's something for everyone in this vibrant and charming city. Whether you're looking for an exciting adventure or just a relaxing getaway, Savannah has plenty of activities, sights, and attractions to fill your weekend.