This post contains affiliate links which means that I will make a small commission if you purchase a product after clicking on any of them, at no extra cost to you.
Looking for an exciting weekend getaway? Look no further than Wilmington, North Carolina! We spent the perfect weekend in Wilmington and loved every second of exploring this charming coastal city. Not only are there plenty of fun things to do in Wilmington, but you'll also find several amazing restaurants, coffee shops, and even unique places to stay!
From picturesque gardens to beautiful beaches and historic sites, Wilmington has something for everyone. Here are some must-visit attractions and activities to make your weekend in Wilmington unforgettable.
Fun Things to Do in Wilmington North Carolina
1. Stroll the Riverwalk
Start your weekend in Wilmington by taking a leisurely stroll along the Riverwalk. This scenic boardwalk offers breathtaking views of the Cape Fear River while showcasing the city's rich history.
Enjoy the cool breeze, admire the waterfront architecture, and discover charming shops and restaurants along the way.
Admire the beautifully restored buildings, browse the unique shops and art galleries, and stop for a refreshing drink or bite to eat at one of the cozy riverside cafes or restaurants.
Whether you're seeking a romantic evening walk or a daytime adventure, strolling the Riverwalk is one of the most classic things to do in Wilmington, NC, and offers a perfect blend of relaxation and discovery.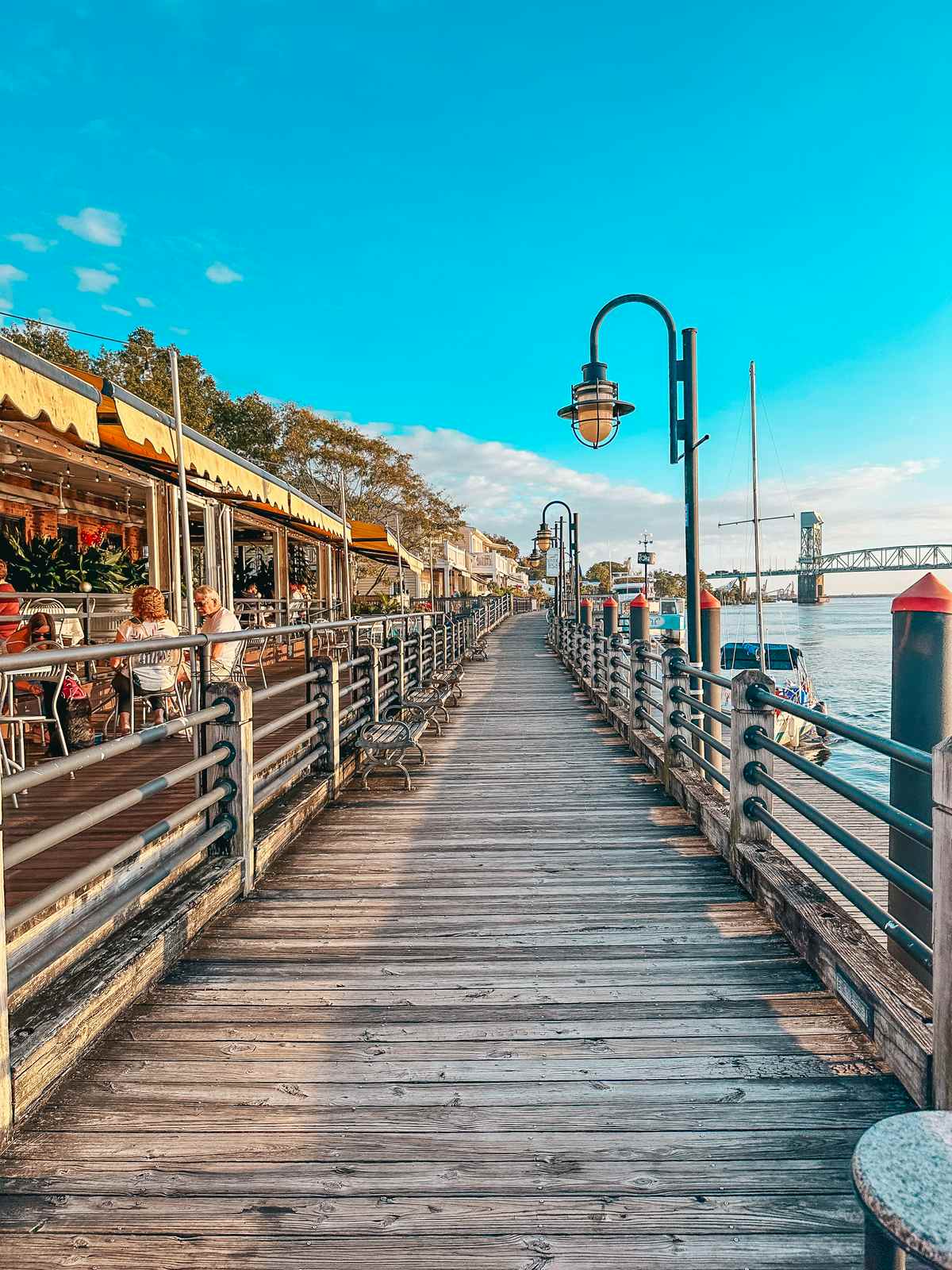 2. Airlie Gardens
Immerse yourself in the beauty of nature at Airlie Gardens. This enchanting botanical garden is a haven of vibrant colors and peaceful tranquility!
Explore 67 acres of meticulously landscaped gardens, including breathtaking azaleas, historic structures, and shimmering lakes. Don't miss the Butterfly House, Pergola Garden, Bottle Chapel, or famous Airlie Oak, a 400-year-old giant!
Admission is $10 per person.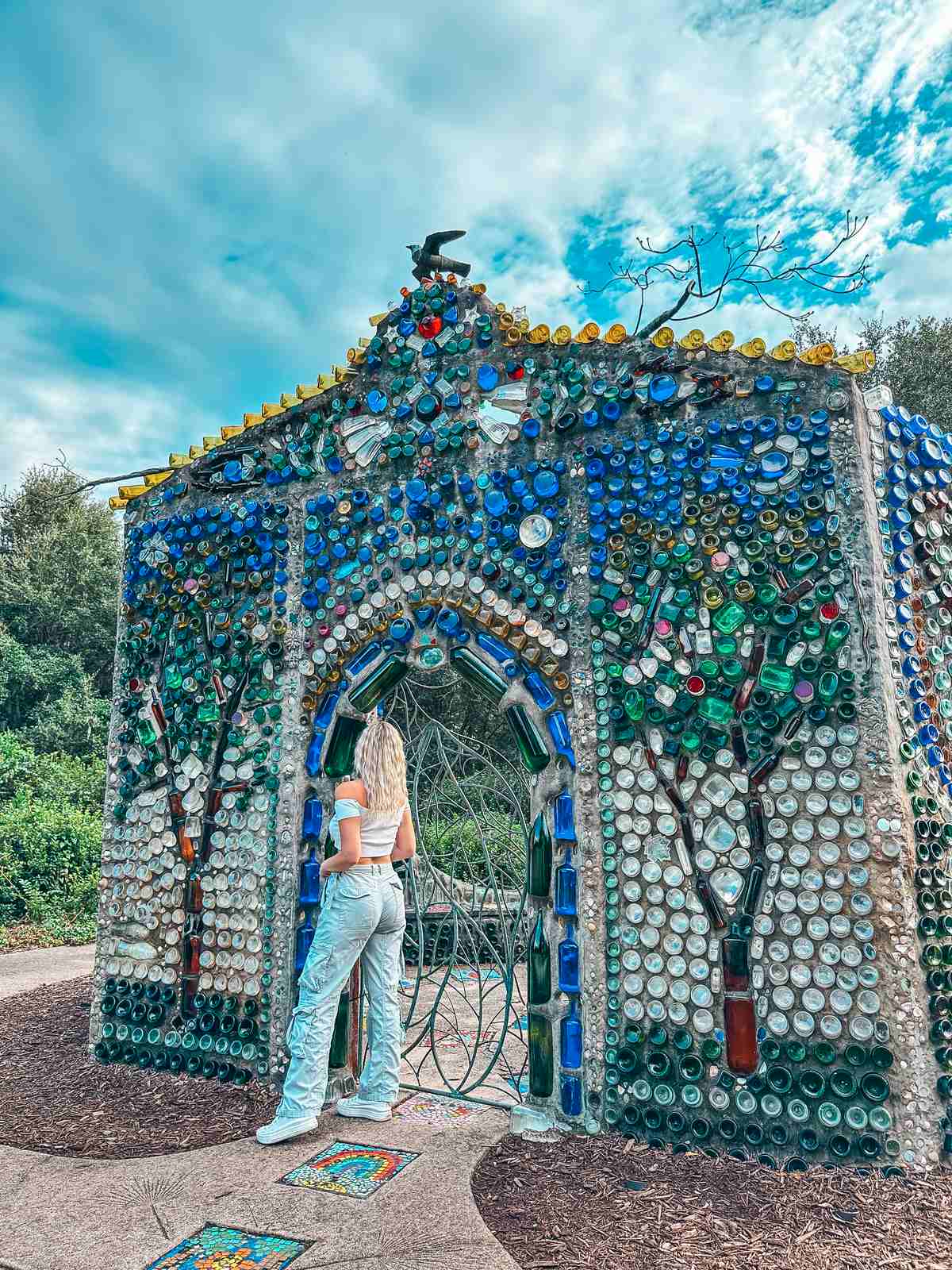 3. Wrightsville Beach
Just a short 20-minute drive from Wilmington is Wrightsville Beach. Enjoy the waters, soft sands, and impressive surf. You can head here to relax, soak up the sun, and enjoy various water activities such as swimming, paddleboarding, and surfing.
If the weather isn't quite right, or if you're looking for more to do in the Wrightsville Beach area check out Wrightsville Beach Brewery, grab some dessert from Kohl's Frozen Custard, and most importantly eat at Ceviche's.
We loved Ceviche's so much that we enjoyed it twice during our weekend in Wilmington. From their ceviche sampler to the pork belly and scallops entree. Each dish was full of flavor and satisfaction! Their drinks were also phenomenal.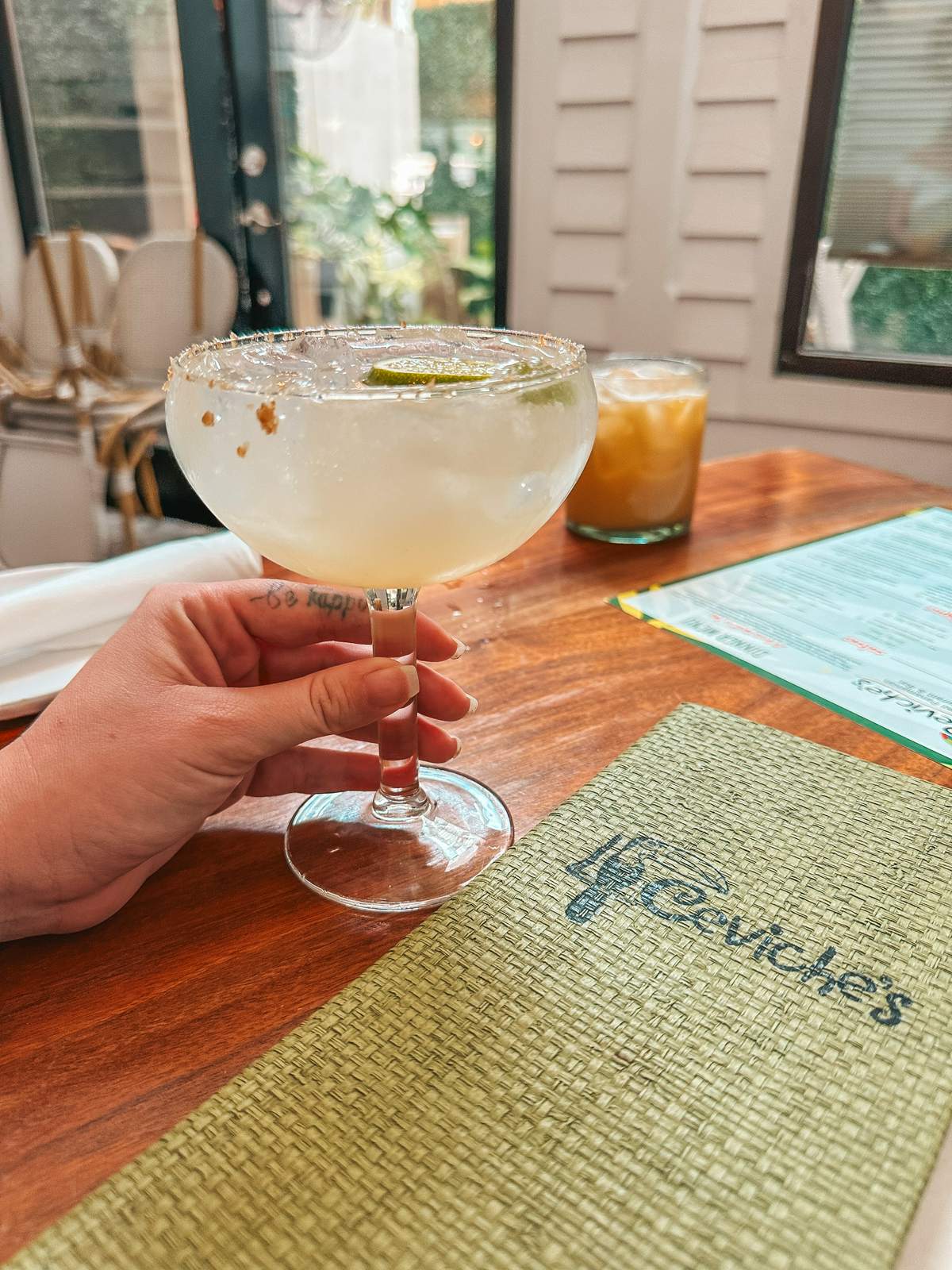 4. Coffee Shop Hopping
Fuel your day by exploring Wilmington's vibrant coffee shop scene. Indulge in aromatic coffees, cozy atmospheres, and delicious pastries. From trendy espresso bars to quaint local cafes, there's a coffee shop to suit every taste!
Our favorite Wilmington coffee shops were Drift (get the breakfast burrito too!), Maroon Monkey, and Seabird (technically a restaurant, but their coffee was amazing!).
I'm not going to lie, we have some pretty great coffee shops in Tampa, but the coffee shops in Wilmington really impressed me with their cold brew game.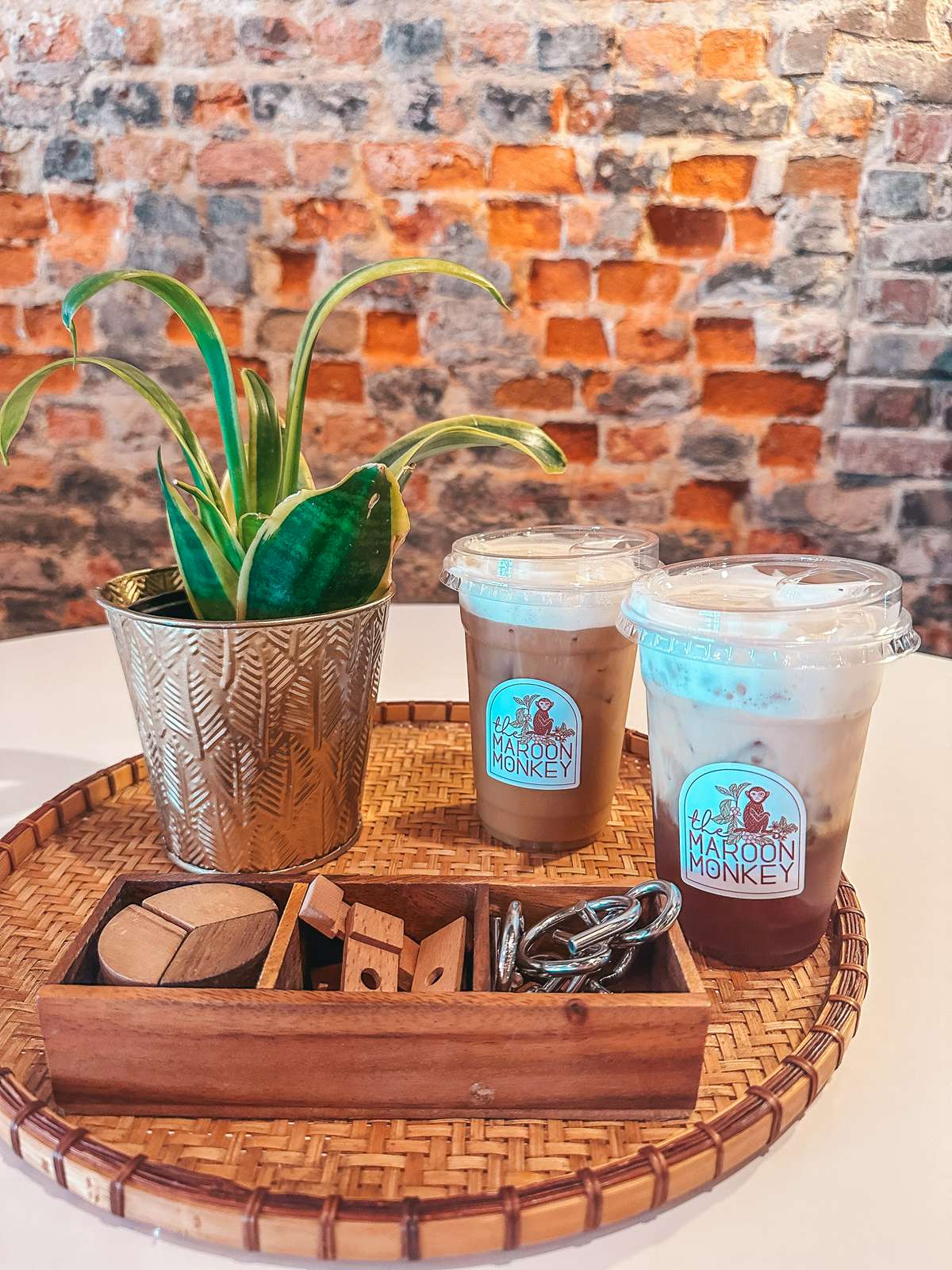 We also wanted to make it to Hidden Grounds, but we had to choose between getting their coffee or making our flight unfortunately. So it's at the top of my list for next time!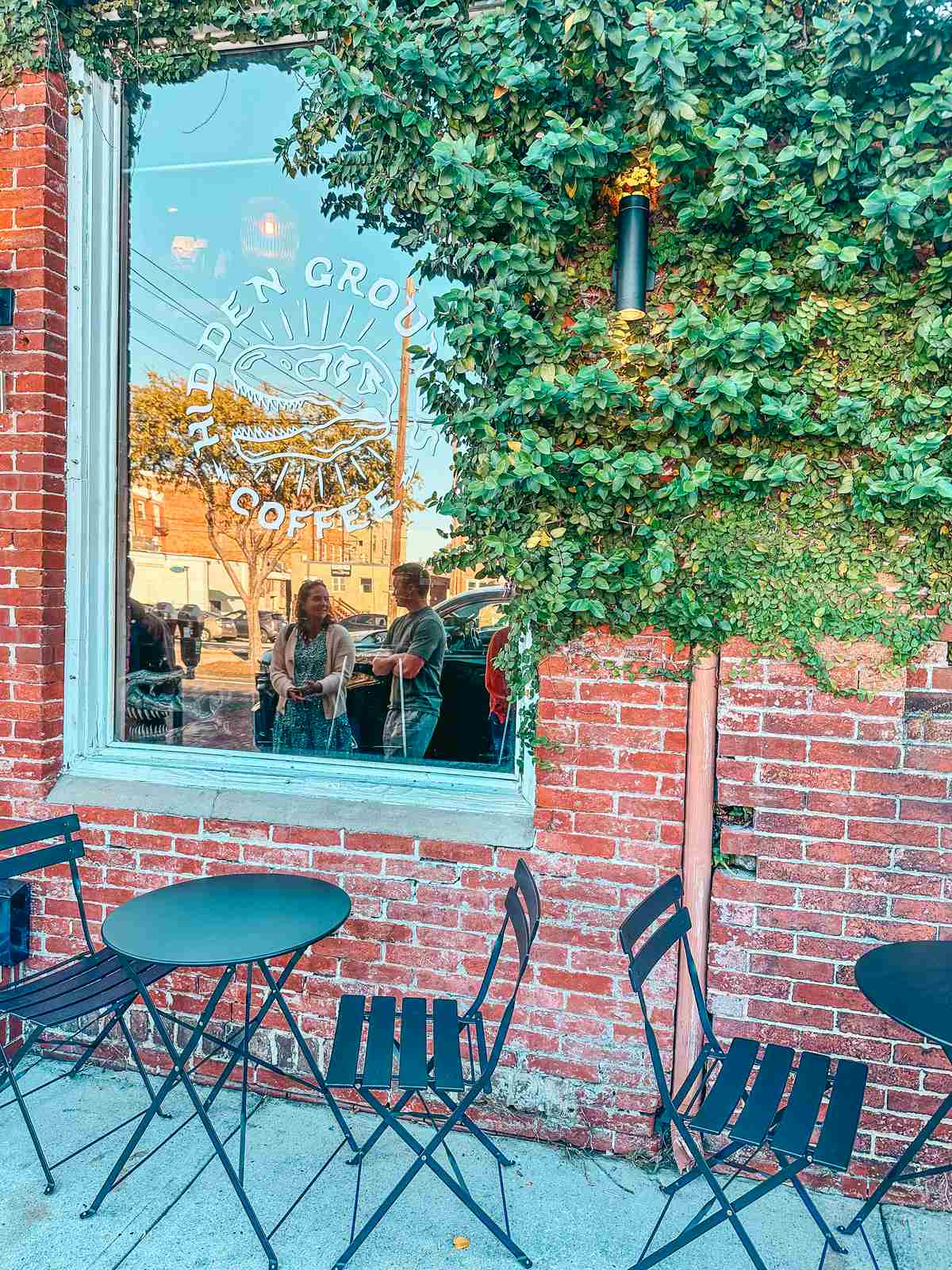 5. Savor Craft Cocktails
Unwind and treat yourself to a well-crafted cocktail at one of Wilmington's upscale bars or lounges. From classic concoctions to innovative mixology, the city's cocktail scene is quite impressive!
Some of our favorite spots were Banter, End of Days Distillery, and if you love a good speakeasy like me, The Blind Elephant!
A great Wilmington bar if you like games is Blue Post Billiards.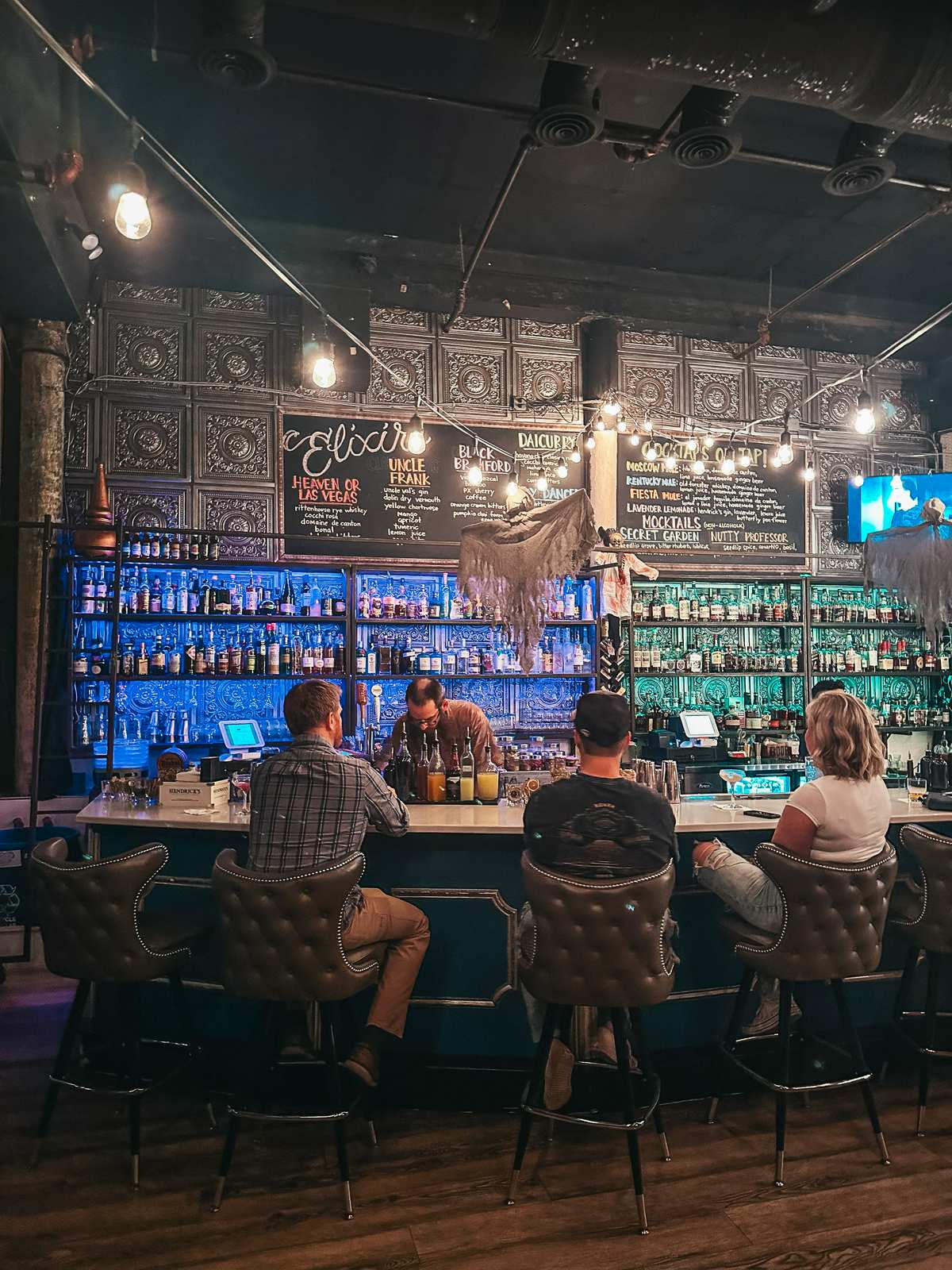 6. Front and Second Street Historic Homes
Transport yourself back in time and experience the charm of Wilmington's historic homes along Front and Second Street. These beautifully preserved architectural gems offer a glimpse into the city's rich past.
As you wander through the tree-lined streets, admire the craftsmanship and intricate details of each of these stunning residences. From Victorian mansions to colonial-style houses, each home tells a unique story of the families that once dwelled within their walls.
Depending on how much time you have, you can even check out this history and architecture walking tour!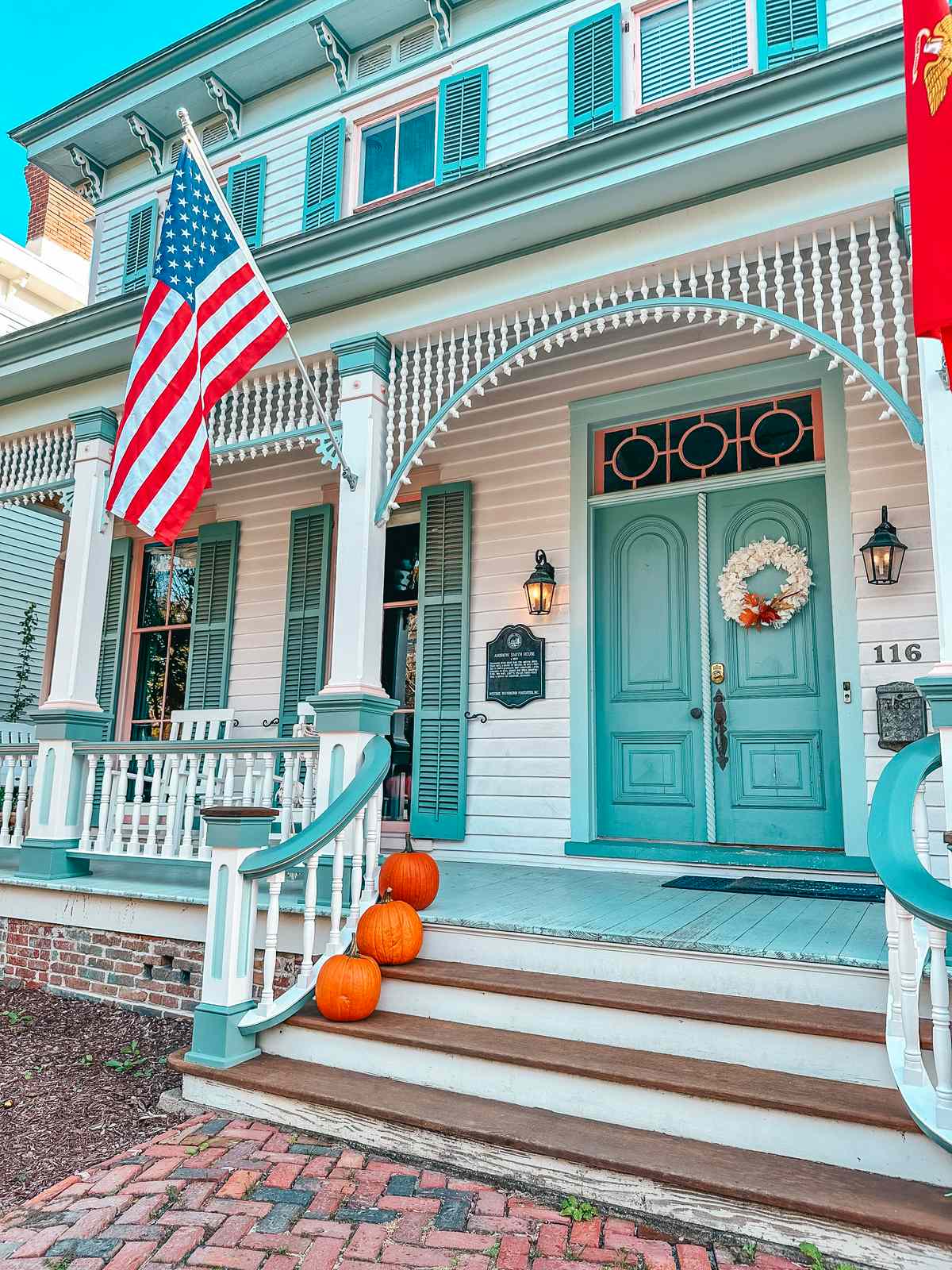 7. One Tree Hill Filming Locations
"One Tree Hill" is my all-time favorite TV series, and in case you didn't know, the filming locations are scattered throughout Wilmington! Visit iconic spots such as the famous bridge, Brooke's house, and Tree Hill High School. Relive the magic of the show firsthand.
For an even more unforgettable experience, consider scheduling a tour at Tric, the iconic nightclub from the show! They even have events annually where the cast comes back and does panels, basketball games, and other fundraisers and events.
There's also an e-bike tour that includes lunch and a guide that takes you to several of the locations.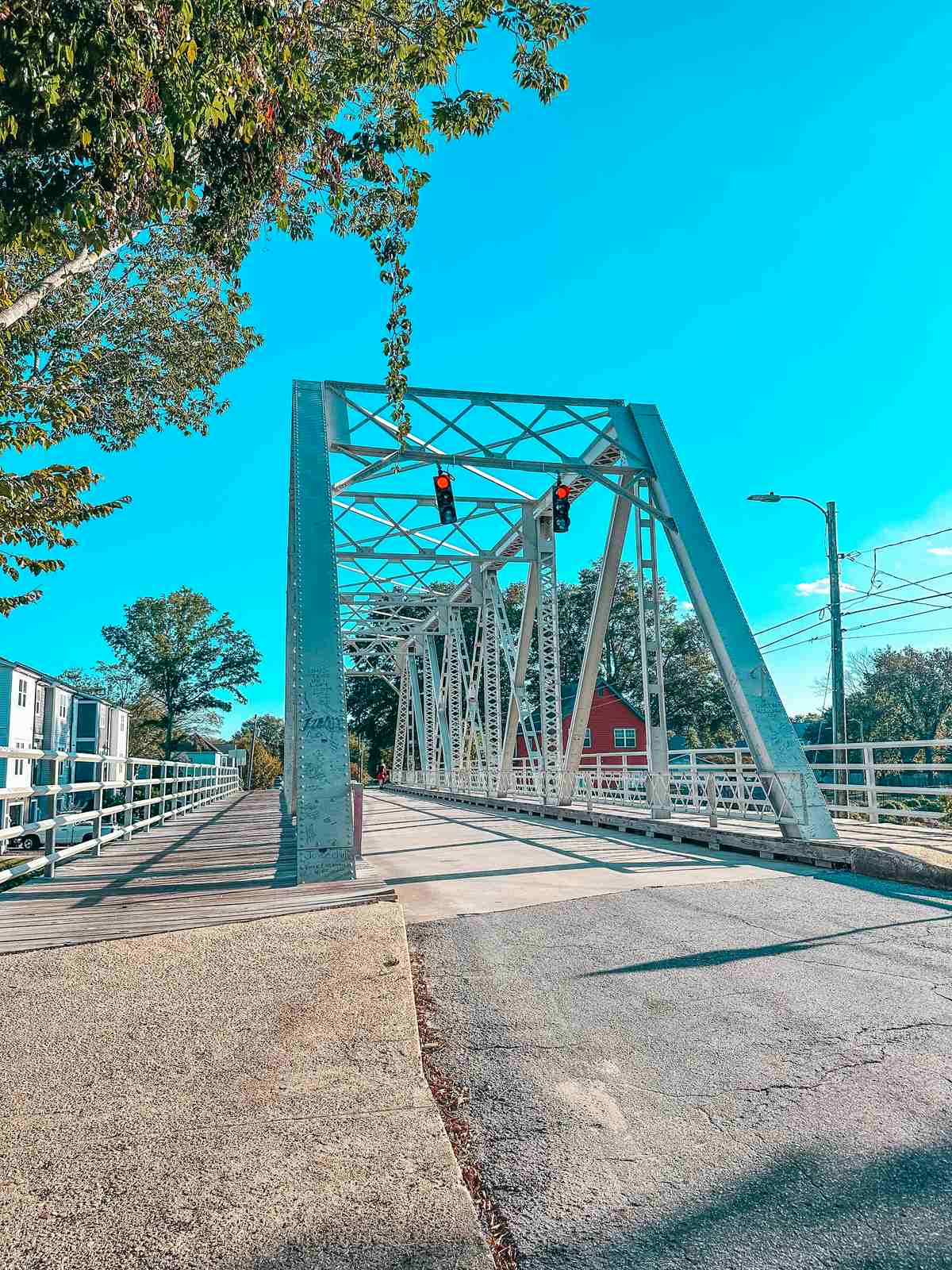 8. Downtown Wilmington's Adorable Shops
Take a leisurely stroll through downtown Wilmington and discover its charming, boutique shops. From trendy fashion boutiques to antique stores, you'll find unique treasures and one-of-a-kind souvenirs. Support local businesses while enjoying the historic ambiance of downtown.
I could have bought just about every last item in Modern Legend and Edge of Urge! And if you want an adorable bookshop, be sure to check out Papercut Books.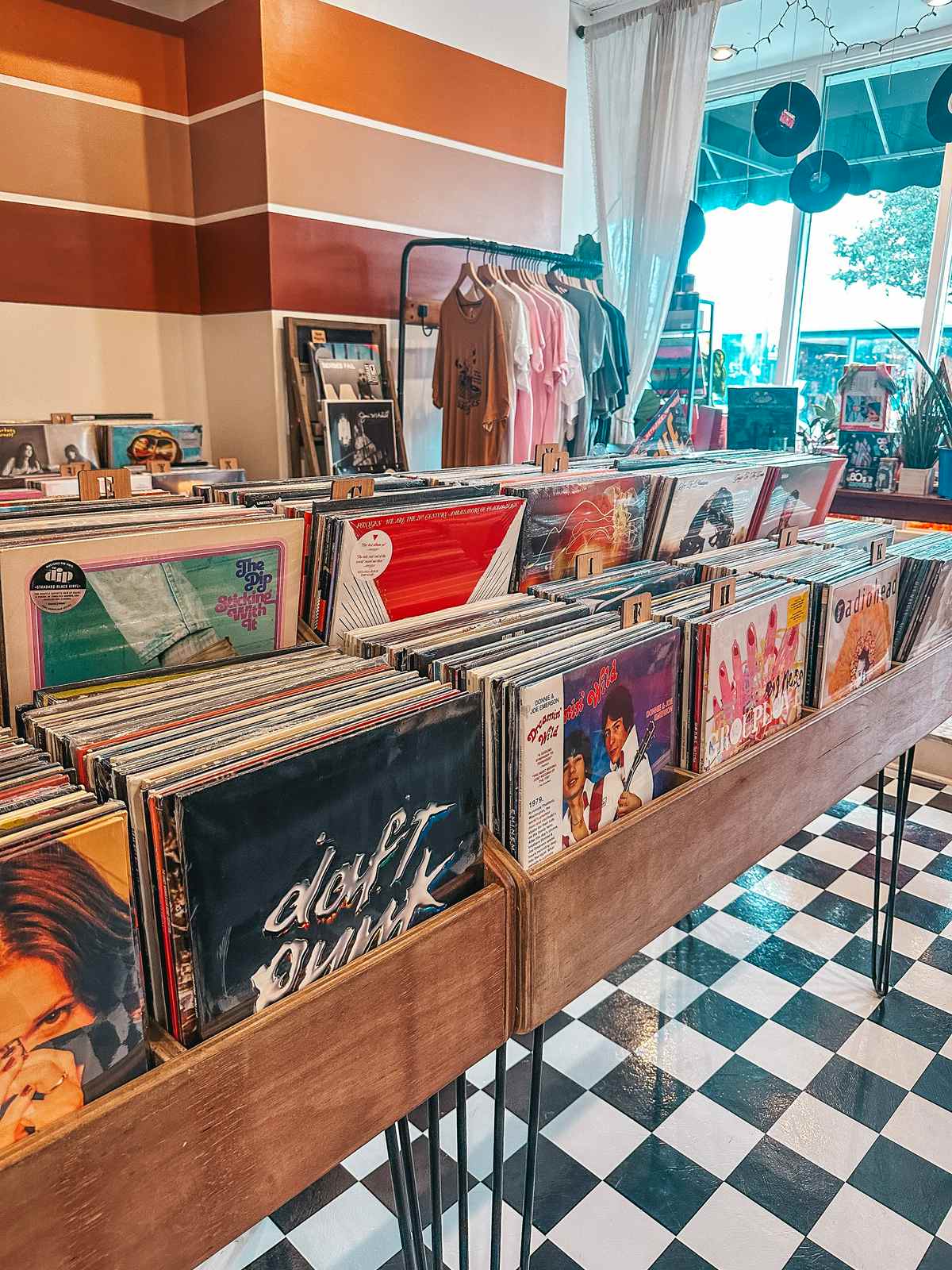 9. Explore the Cargo District
Immerse yourself in Wilmington's vibrant art and culture scene by exploring the Cargo District. This up-and-coming neighborhood showcases local artists, galleries, studios, and creative spaces.
Lose yourself in the labyrinthine streets lined with colorful street art and charming locally-owned shops. Indulge in the captivating atmosphere and be sure to sample the delectable cuisine served at the district's trendy restaurants, let me suggest CheeseSmith.
The Cargo District is the perfect destination if you're seeking a unique and immersive experience that showcases the heart and soul of Wilmington's thriving artistic community!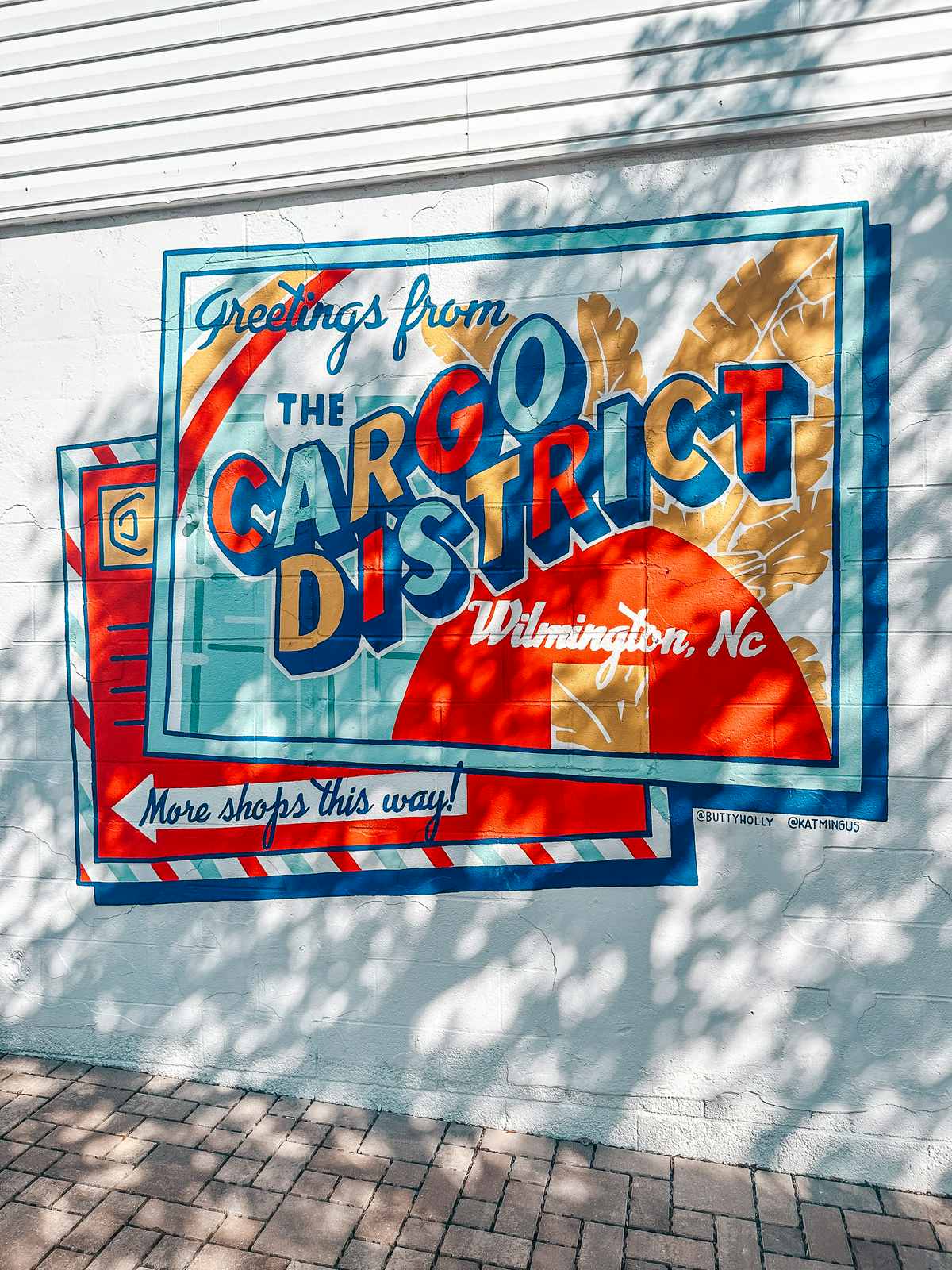 10. Cider Tasting
While you're in the Cargo District be sure to check out Bull City Ciderworks. This spot has a ton of games and delicious cider, plus it's pup-friendly!
We had to do a flight because so many of the ciders sounded good. My top two were Jack & Oak (a pumpkin cider) and Sasquash (squash, maple, and Carolina Reaper). If you're not into ciders they also have beer and cocktail options as well.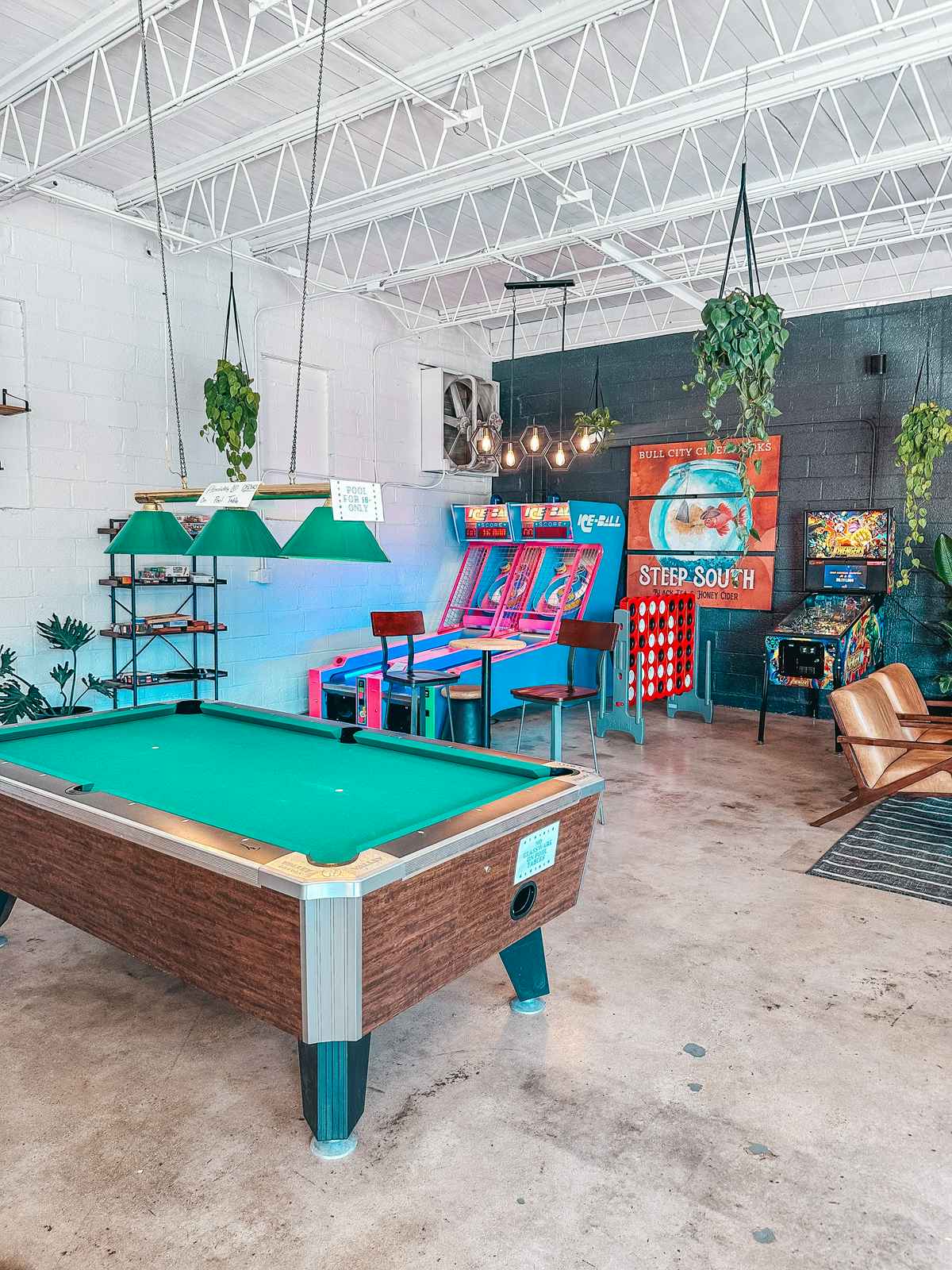 11. Brewery Hopping
Beer enthusiasts should embark on a brewery-hopping adventure in Wilmington, or at least check out one of the local spots. The city is home to numerous breweries, each with its own unique brews and welcoming atmosphere.
Front Street Brewery is one of the most popular breweries located right in the heart of downtown Wilmington. We made a pit stop at Wrightsville Beach Brewery. After I tried Panacea's kombucha at a local restaurant I wish we would've had time to check that one out. It's located between downtown and Wrightsville Beach.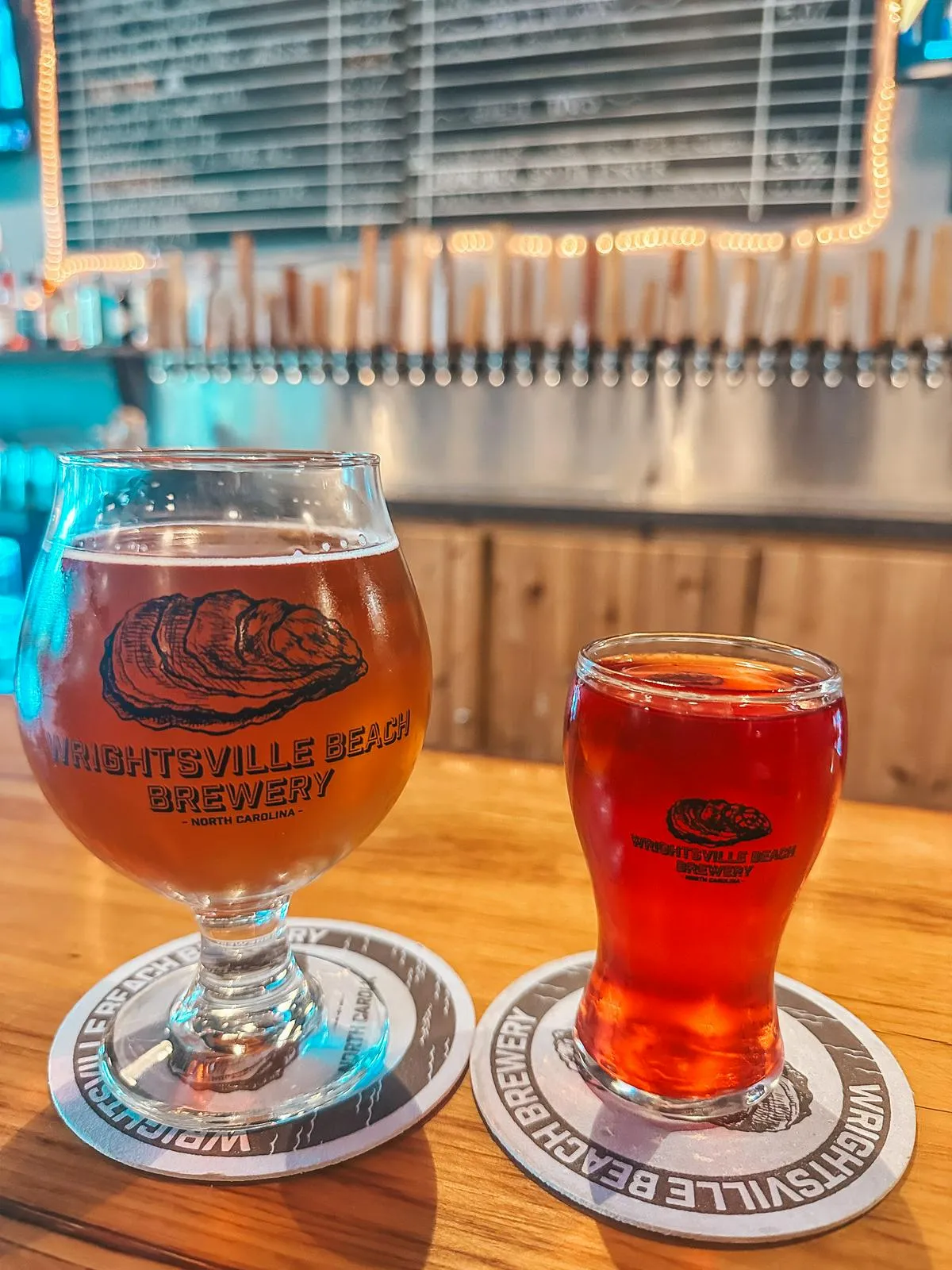 12. Boat Tour
Embark on a boat tour and discover Wilmington's waterways from a different perspective. Cruise along the Cape Fear River, witness stunning sunsets, and enjoy the local wildlife.
Whether it's a soothing sailing tour or a scenic sunset harbor tour, there's a boat tour option for everyone.
13. Enjoy the Restaurant Scene
Wilmington is a food lover's paradise, with quite a variety to choose from! Explore the local restaurant scene and indulge in regional seafood specialties, farm-to-table creations, and international cuisine.
We were lucky enough to have our local friends guide us to some of the best restaurants in Wilmington! Each spot we tried was so different from the last.
A few of our favorite Wilmington restaurants were Prost, Olivero, and Seabird.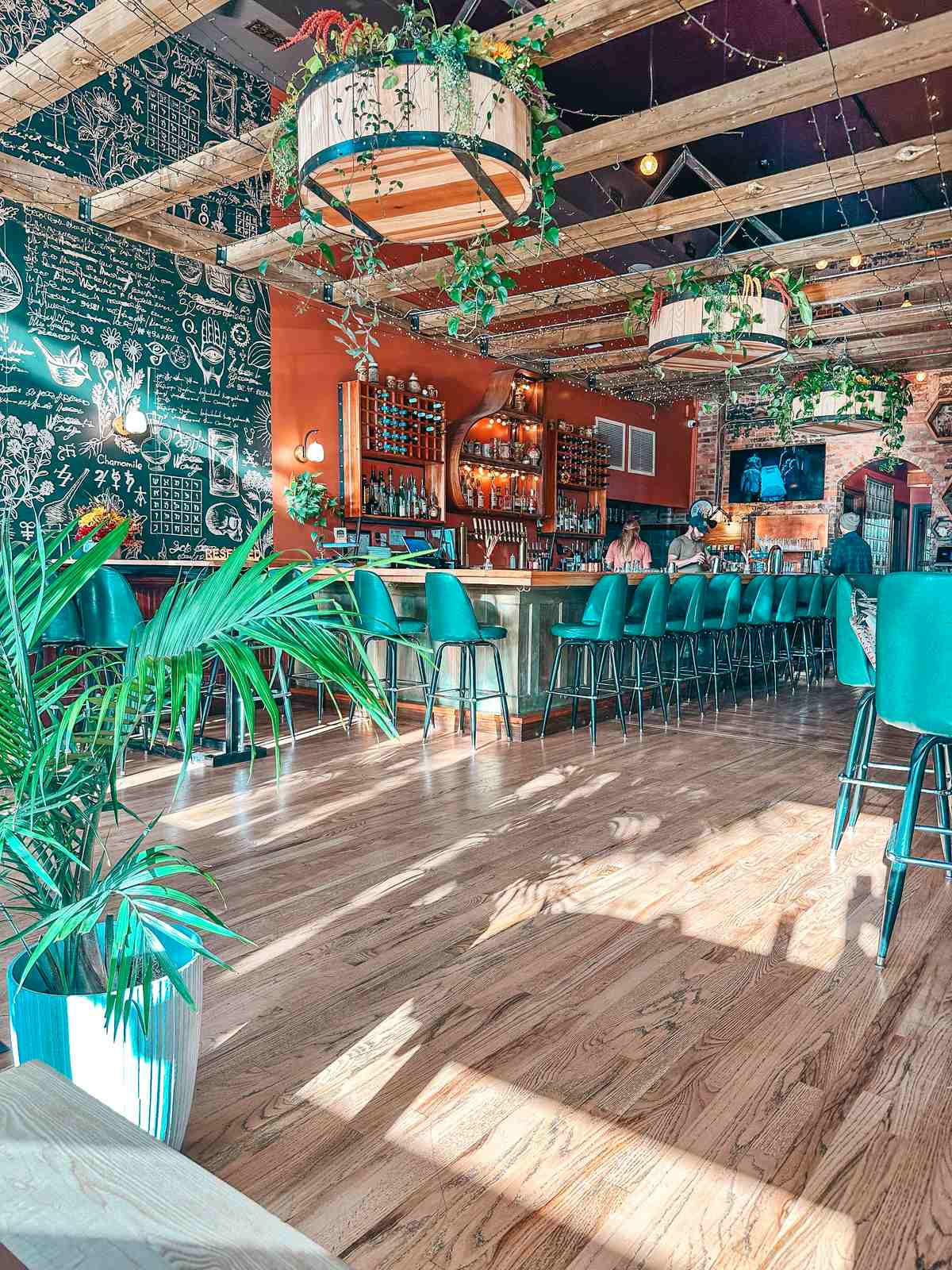 14. Greenfield Park
Greenfield Park is a lush urban park that offers picturesque walking trails, charming bridges, and serene ponds. Enjoy a picnic, rent a paddleboat, or simply relax in this peaceful oasis.
15. Have a Unique Stay
Looking for a memorable and charming place to call home for your weekend in Wilmington? Look no further than The Glass Garden! This spot exudes groovy decor and a cozy atmosphere. This unique rental is thoughtfully adorned with captivating details that will make you feel right at home.
From the moment you step inside, you'll be greeted by touches like the nostalgic sound of a record player, and delicious coffee cakes displayed in a glass dome cake stand, awaiting your enjoyment. Prepare for a one-of-a-kind stay that combines whimsical style with nostalgic touches, ensuring a truly unforgettable experience!
Check availability for your trip here. If the exact unit that I stayed in is booked up, they do have two other units available as well. Check out The Plastic Peach and The Swan.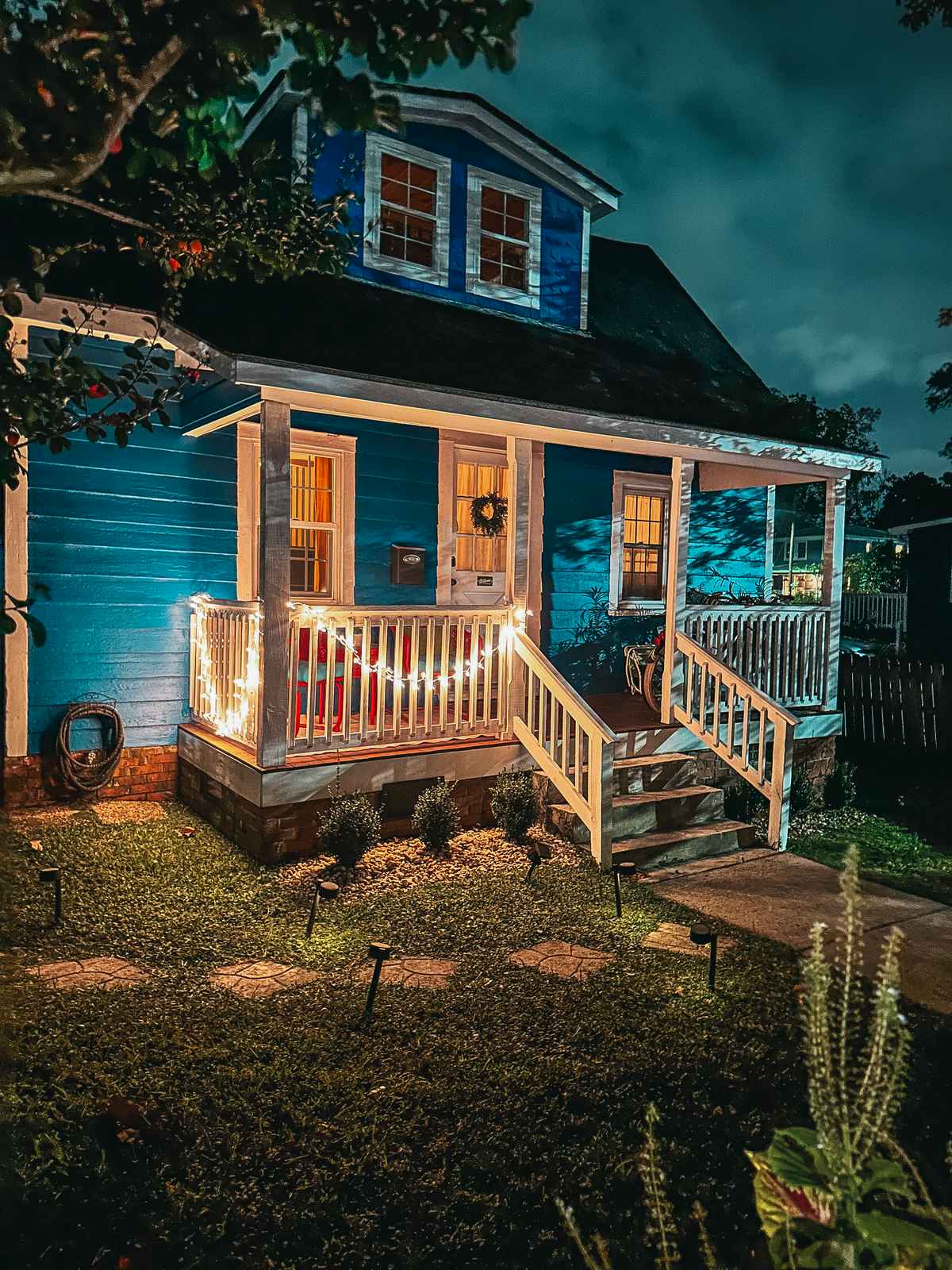 Ready to Experience the Best Things to Do in Wilmington?
From its scenic riverfront and beautiful beaches to its rich history and vibrant culture, there are plenty of fun things to do in Wilmington North Carolina! Whether you're a nature lover, a history enthusiast, or a foodie, Wilmington will undoubtedly leave a lasting impression.
So pack your bags and get ready to discover the best things to do in Wilmington! Before you go, be sure to check out some of my other posts like:
Asheville North Carolina Guide