This post contains affiliate links which means that I will make a small commission if you purchase a product after clicking on any of them, at no extra cost to you.
Maybe you can relate, but road trips totally made a comeback for me when COVID hit. I knew that travel could still be done, it just was going to look different. This two-week road trip that we ended up taking through the southeast US actually was in place of our two-week Hawaii trip we had to postpone. This ended up being such a special trip and I'm here to spill the PERFECT southeast USA road trip itinerary!
One thing that made this road trip so amazing was that we had such a variety. Each city was so different from the one before it. We did small mountain towns, big cities, little beach towns, and cities that exuded southern charm. I mean really, you won't get bored with the scenery on this road trip. 
Where to go in the Southeast USA: the perfect 2-week road trip itinerary
Day 1: St. Simons and Jekyll Island
If you're coming from Tampa, St. Simons Island is about a 4 ½ hour drive. It was the perfect distance for a pit stop and a great way to break up the drive. 
St. Simons and Jekyll Islands are both part of the Golden Isles, which make up Georgia's coast between Jacksonville, Florida and Savannah, Georgia. They're known for their marshes and beaches, and definitely a must-stop. For a full itinerary for the islands check out this post!
TIP: You can start with whichever island you want to first, but we felt St. Simons was more of a daytime spot, while we wanted to enjoy Driftwood Beach and some of the restaurants on Jekyll Island around sunset. You will actually drive right past Jekyll Island to go to St. Simons Island, so the choice is up to you in which order you want to visit them!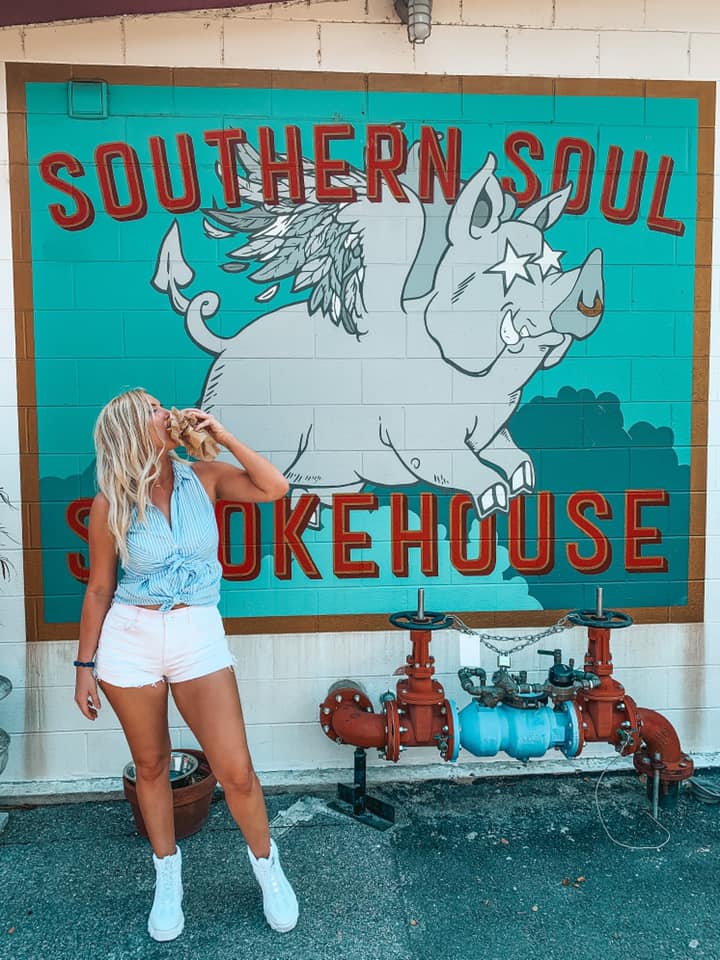 Day 1- 4: Savannah, Georgia
After you've enjoyed your nice little day trip to the two islands, make your way to Savannah, Georgia. Just an hour and a half drive and you're there and ready to call it a night! Or maybe you're ready to rage. We definitely got settled in and went to bed so we could wake up refreshed and get off to an early start in one of my favorite cities.
Serving you southern food and charm, you won't be able to get over how picturesque and interesting Savannah is. We visited when many restaurants and activities weren't quite up and running yet, but we still found PLENTY to do.
Check out my guide on how to spend a weekend in Savannah!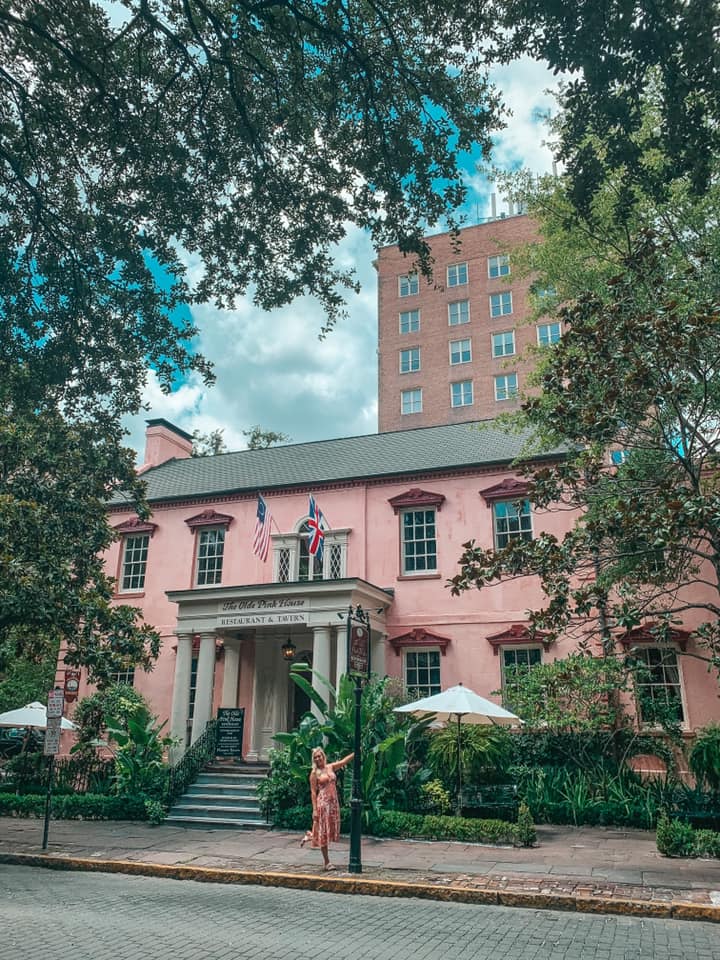 Day 4-5: Charleston, South Carolina 
Cobblestone streets, pastel houses, and more of that southern charm can be expected as you make your way to Charleston. It's a 3 ½ hour drive from Savannah and a beautiful drive at that. 
Personally, I found Charleston to be beautiful, charming, and rich with history, but to be honest it wasn't our favorite place. We initially planned on spending two days here but decided to move on early. That being said, Charleston is some people's favorite city! The beautiful thing about road trips is they are totally flexible! So, if you prefer, you can always do 2 days here and do fewer days in one of the cities later mentioned!
Check out my Charleston highlights here!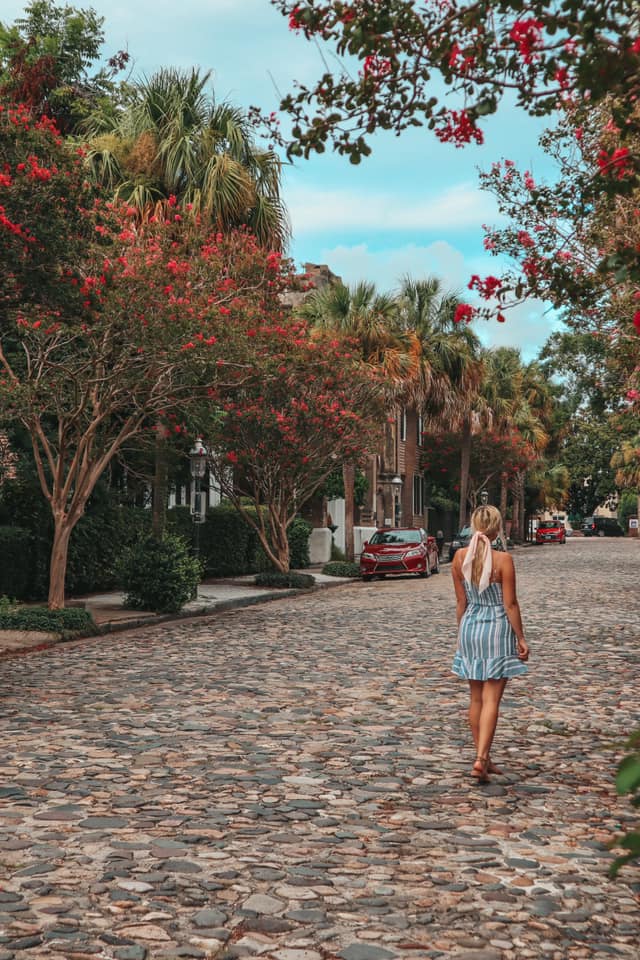 Days 5-7: Charlotte, North Carolina 
Once you're ready to hit the road from Charleston, you'll be embarking on a 3-hour drive over to Charlotte. Charlotte reminded me a lot of Tampa. Charlotte has this high-energy cosmopolitan vibe. It's known as a university town, but also a huge business and financial hub. Think rooftops, food halls, breweries, and speakeasies (see, just like Tampa!).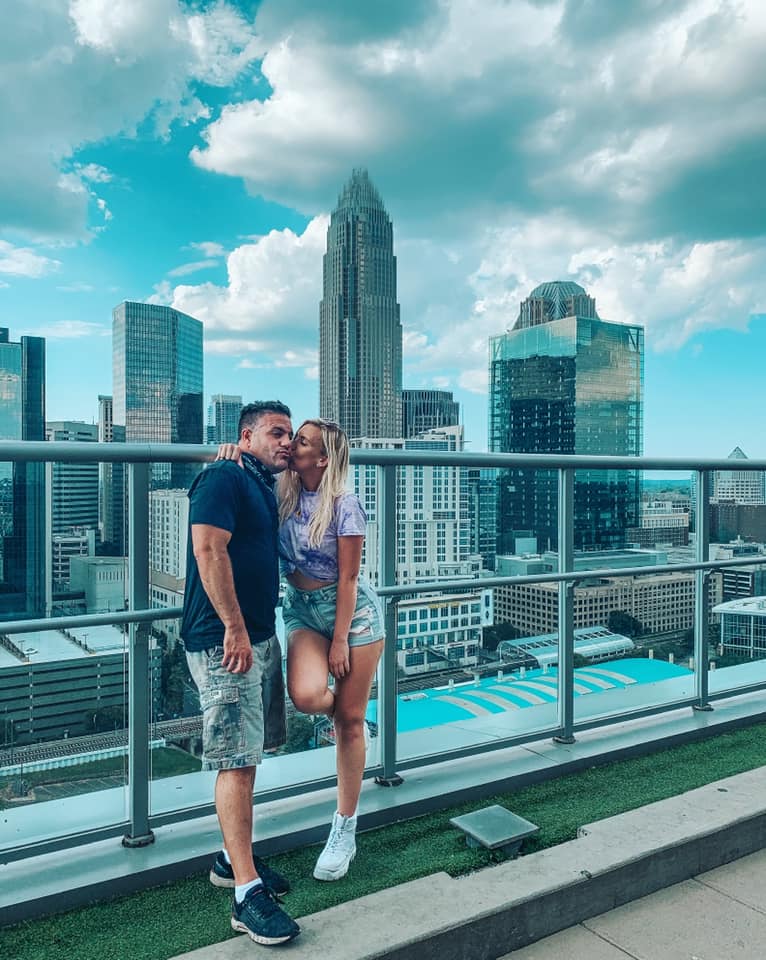 Pro Tip: Use Spot Hero during your road trip to find cheap parking! I even use this when parking my car overnight so I don't have to pay the hefty hotel parking fees!
Day 7-8 Boone, North Carolina
Boone is a stop that we added last minute since we left Charleston early, but wow am I glad we did! This small, charming mountain town will be one of your trip highlights! It sits right atop the beautiful Appalachian Mountains and is 20 minutes from Grandfather Mountain.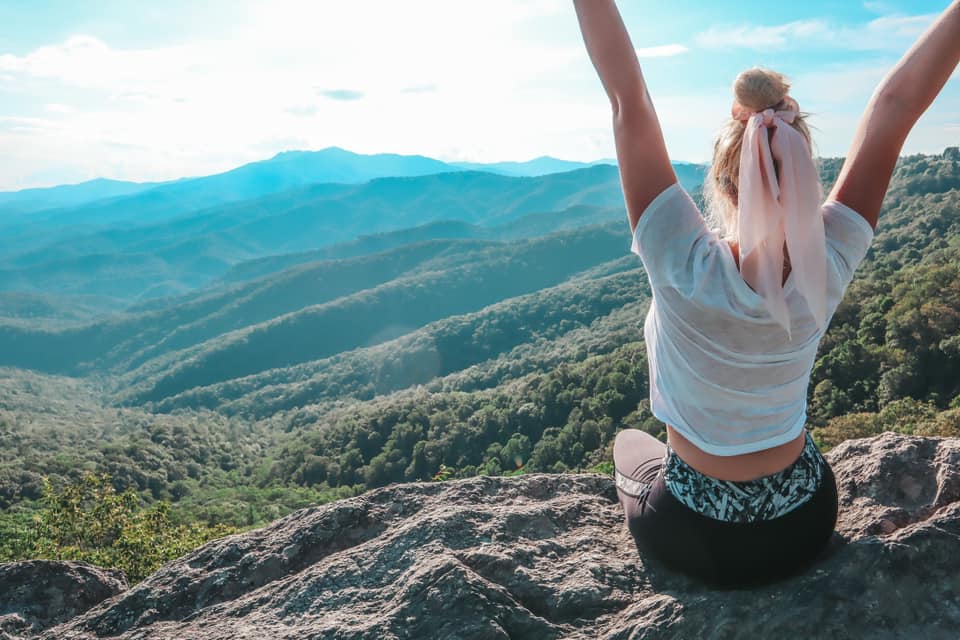 I recommend waking up early on day 8 so you can get to Grandfather Mountain when it opens. The swinging bridge at Grandfather Mountain is so epic! The hours vary depending on the season— check here for hours and rates for your visit. They are requiring tickets to be purchased online, so make sure to reserve your time slot.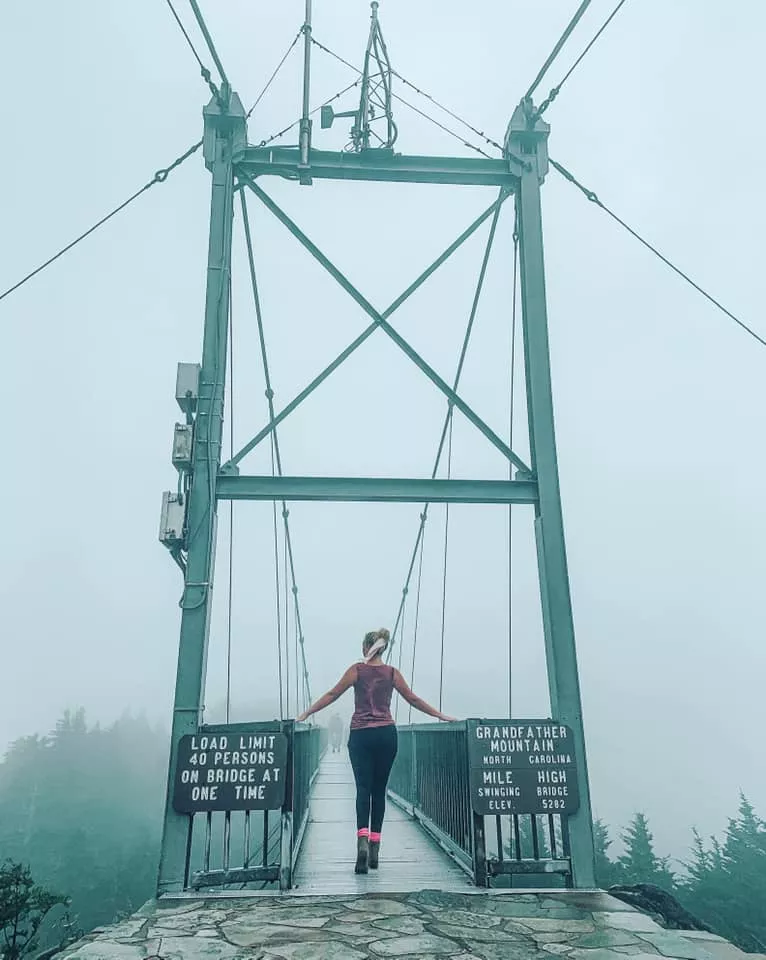 Day 8-11 Asheville, North Carolina
The drives just keep getting easier and easier— in a short 1 ½ hour drive from Grandfather Mountain you'll be in gorgeous Asheville! Nestled in the Blue Ridge Mountains of North Carolina, this gorgeous spot is known for housing the Biltmore Estate.
Along with that, it also has an amazing art scene, fun breweries, and coffee shops, as well as exciting outdoor activities. For my Florida people, Asheville is like our St. Pete!
Here's a full Asheville guide if you want more!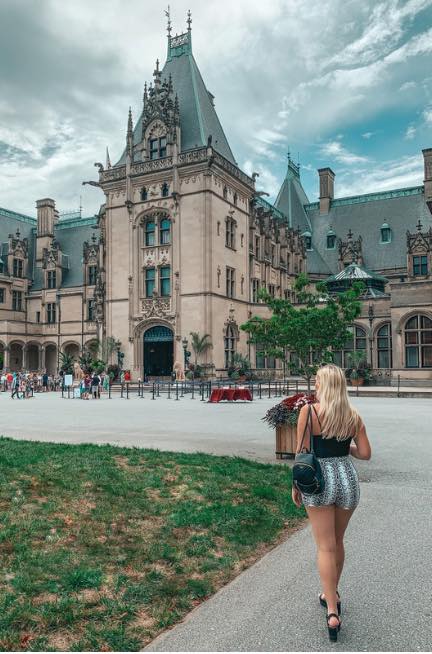 Day 11-12 Helen, Georgia
Leave Asheville at a decent time so you can make it to Helen by lunch! It's just a 2 ½ hour drive, so as long as you hit the road by 10 am you should be good. If you can spend an extra day here, I recommend it.
Helen was one of our FAVORITE stops on the trip! You are going to absolutely fall in LOVE with this adorable Bavarian town! It will have you convinced you've left the country. For where to stay, what to do, and even what not to do, read my full Helen, Georgia guide!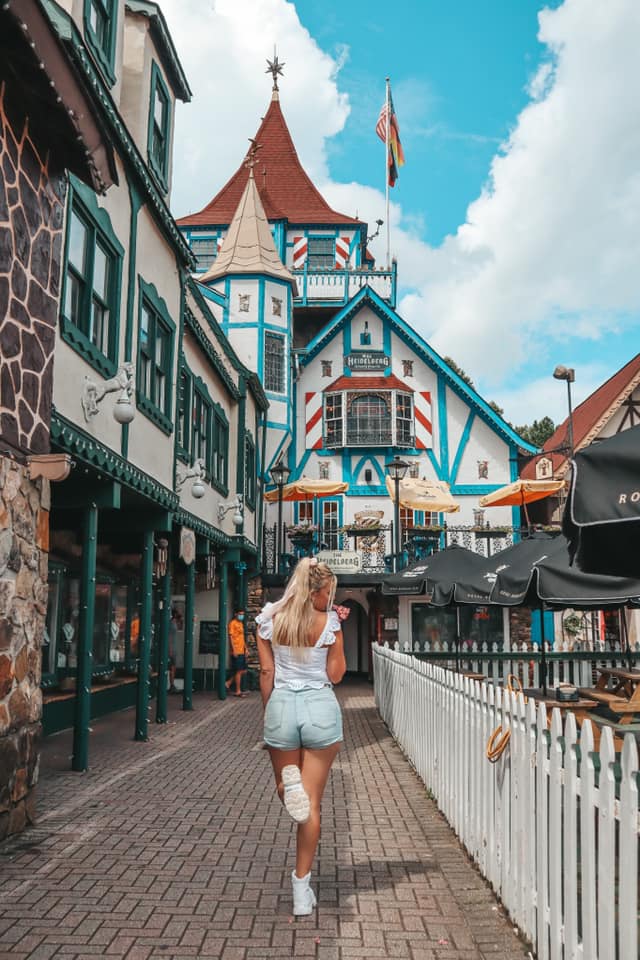 Day 12-14 Chattanooga, Tennessee
Once you leave Helen, you're off to your last stop on the road trip! After a 2 ½ hour drive, you'll be in Chattanooga, Tennessee. Chattanooga isn't named the scenic city for nothing. You are going to be surrounded by beautiful natural attractions and amazing hiking trails. But, don't worry, if you're a little beat after your previous road trip stops you'll also be able to find plenty of leisure activities and lots of great food!
Want to know where to stay, eat, and play in Chattanooga? Check out this post for your perfect weekend in Chattanooga!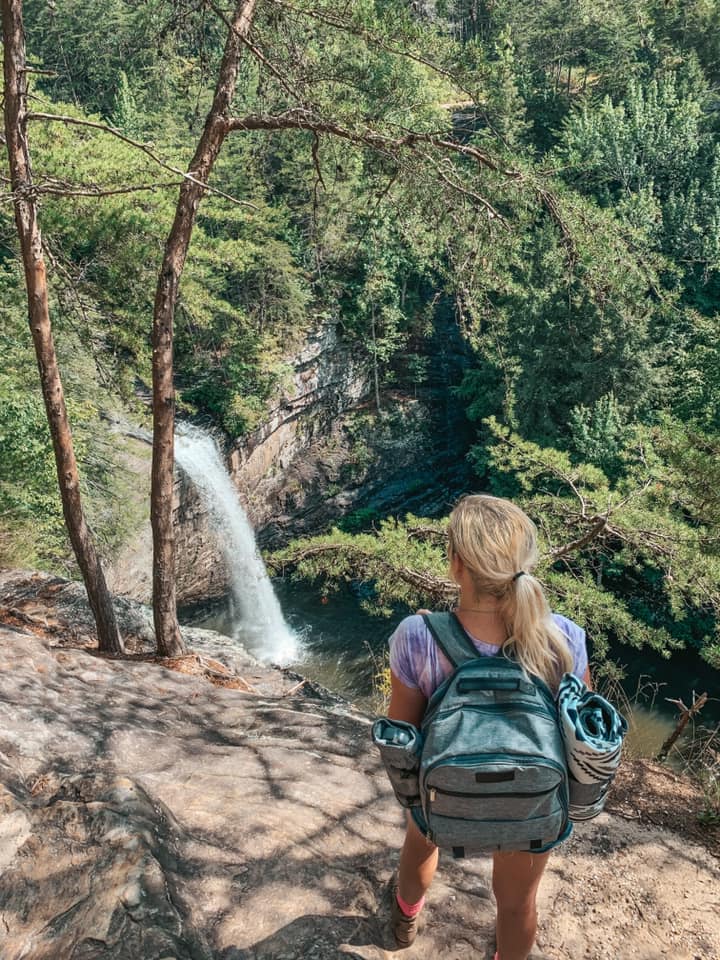 When is the best time to go on a Southeast USA road trip
If you go between March and May you will be able to get nice weather as well as avoid the crowds. We went in the fall, and I would highly recommend going then. August-September the weather is starting to cool off, and kids are back in school so you can still potentially avoid some of the crowds you may experience if you visit in the summer.
We also did a lot of water activities like the Blue Hole (in Chattanooga), and tubing the Chattahoochee River (in Helen), and I feel like the water and weather temps were perfect for those activities to be enjoyable. 
Helen also has a pretty big Oktoberfest annually that they celebrate in September if you want to plan your trip around that!
If you're looking for another fall road trip suggestion, check out my New England fall road trip itinerary!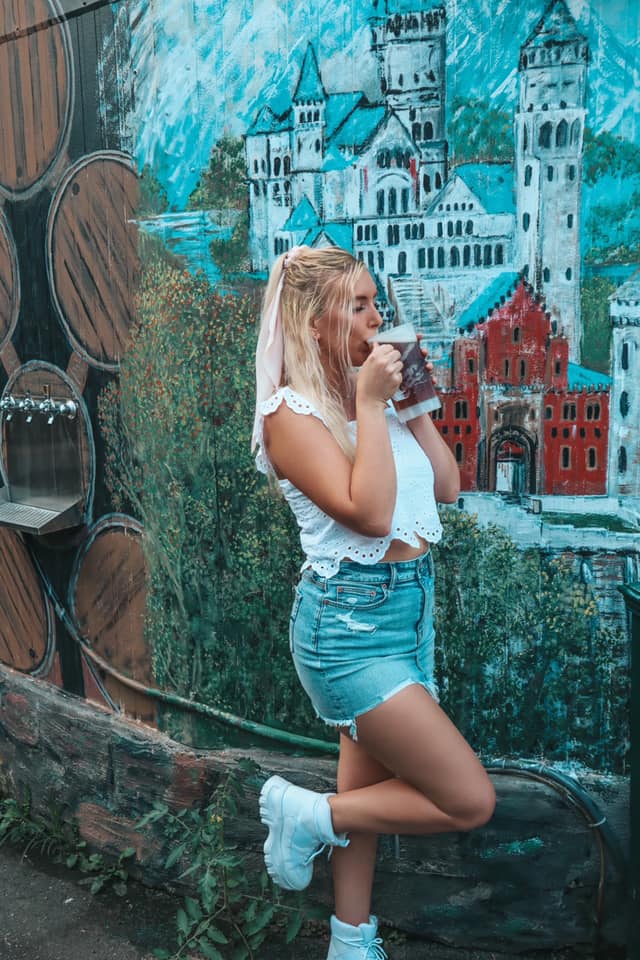 Have you ever done a big Southeast USA road trip like this? Let me know in the comments! 
Not sure what to pack up the car with on your 2-week road trip? Check out my ultimate road trip packing list and road trip Amazon suggestions! And be sure to check out my Insta @guidedbydestiny for more road trip adventures and Florida content!