This post contains affiliate links which means that I will make a small commission if you purchase a product after clicking on any of them, at no extra cost to you.
Downtown Raleigh has a lot to offer on the bar and restaurant front. I really enjoyed exploring and picking out the best spots to share with you guys in this guide to downtown Raleigh! A future trip to expand this list is definitely on the horizon, but from what I was able to explore, this is what my adventurous appetite enjoyed the most. Without further adieu here is my personal list of the best downtown Raleigh bars.
Best Downtown Raleigh Bars & Restaurants
42 & Lawrence
Okay, first things first, we need to get caffeinated. I had to include this charming, modern, artsy-vibed coffee shop. Their cappuccinos are alright, but the specialty drinks— that's where it's really at.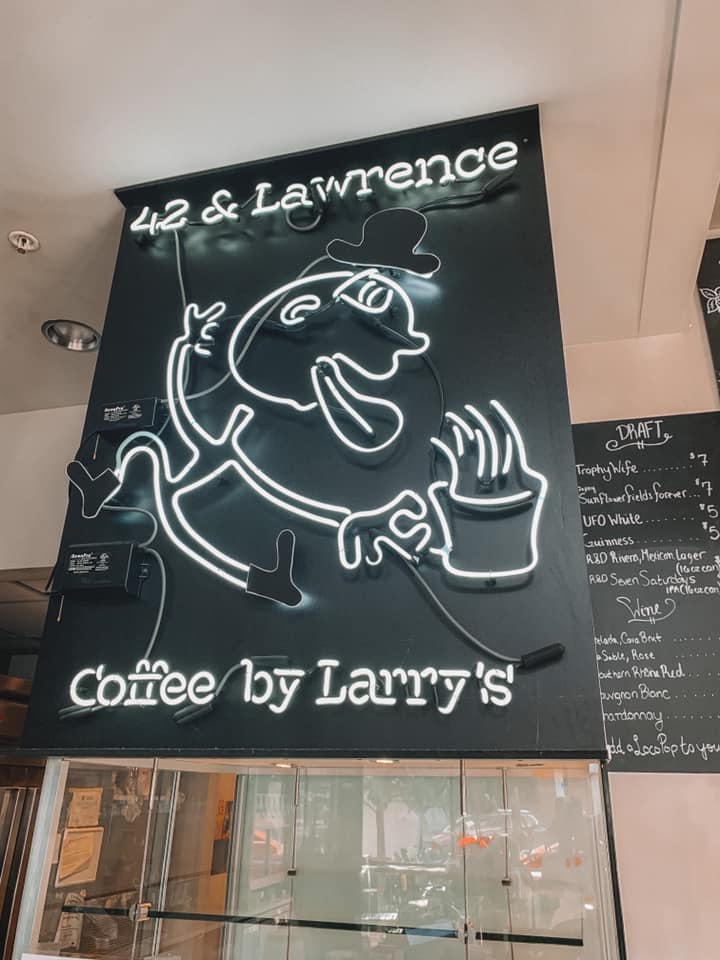 I got an iced Cinnamon Toast. It's made with rosehips, chamomile, maple syrup, and sprinkled with cinnamon sugar. Btw— rosehip is the part of the rose flower just below the petals and contains the seeds of the plant (I totally had to look that up).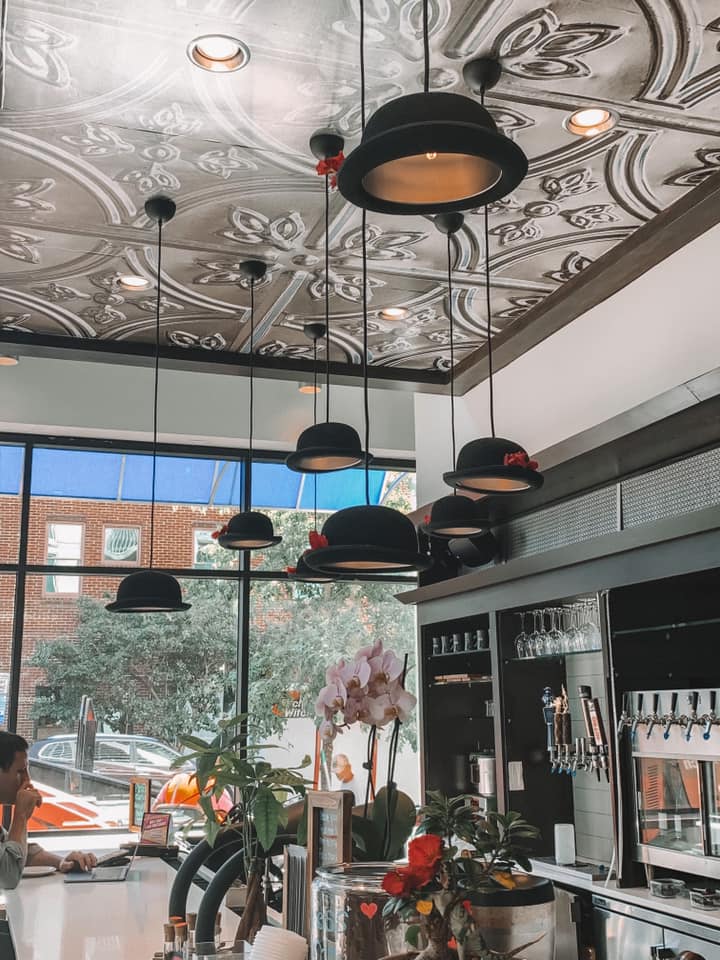 Morgan Street Food Hall
Morgan Street Food Hall has soooo many options in regards to drinks as well as food (very similar to Armature Works in Tampa). I of course could not try it all, but I can guarantee no matter what you're craving, they will have it here. They have a nice array of seating from comfy couches set up in an area inside, to picnic tables and benches outside.
For food, what are you feeling— pizza? A lobster roll? Curry? Oh, you're feeling dessert? Would you like rolled ice cream, macaroons, or mini doughnuts? That's honestly just the tip of the iceberg for what they have.
I myself had a hibachi from YoHo Hibachi and Sushi Burrito, and it definitely hit the spot.
I honestly didn't scope out the drink options, because I was so engulfed with all of the food choices I had to pick between. Also, since I had hibachi, there was no room in me for a drink.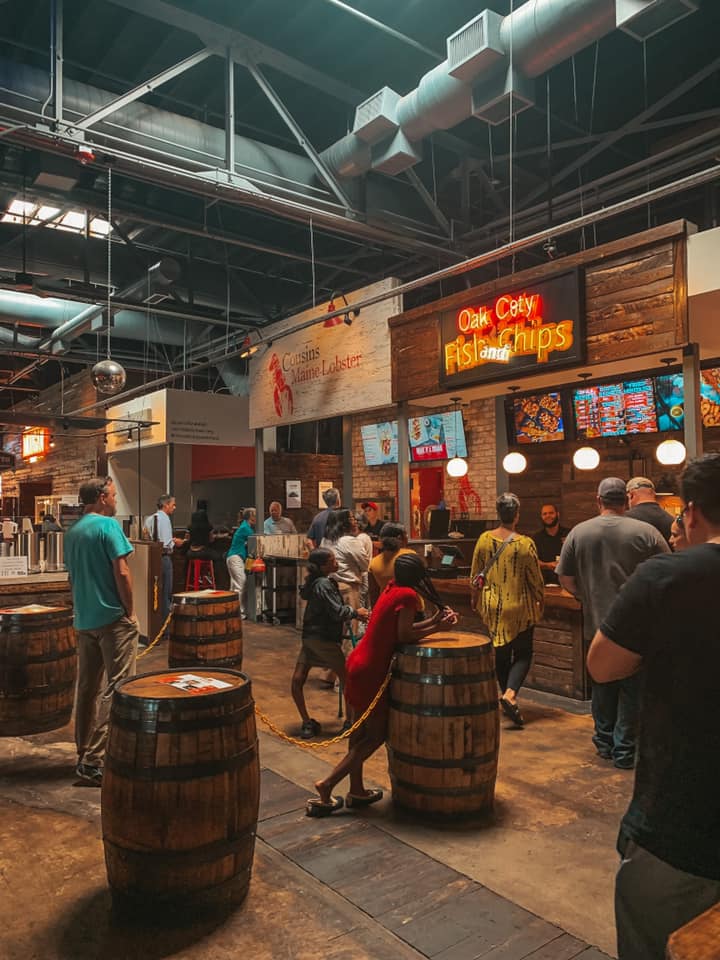 Vita Vite
The frosé at Vita Vite is phenomenal. And I highly recommend getting a charcuterie board to share! The design of this spot is so beautiful and homey. The main room is literally set up like a dining room and living room.
There's a room in the back as well with some comfy seating, but my favorite is the outdoor porch loveseat swing.
After one or two frosés, you may get so comfortable you forget you're not at your great Aunt Lois's country house relaxing on a Sunday afternoon.
Don't worry, the charcuterie will snap you back to reality. The nicest thing Aunt Lois ever paired with our wine was Cool Ranch Doritos.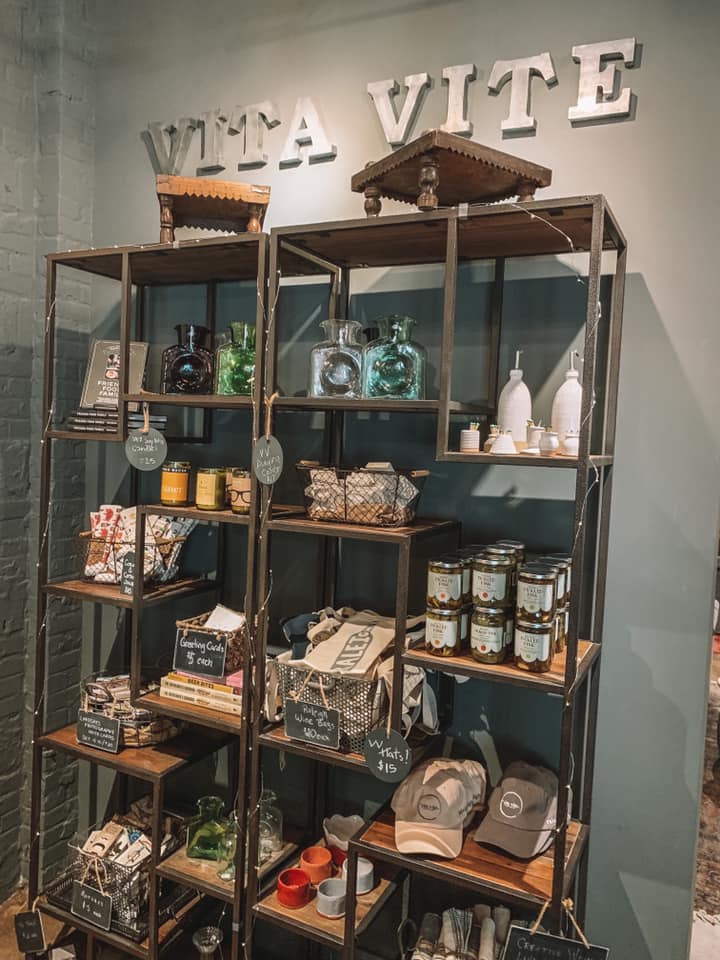 Brewery Bhavana
Don't be fooled by the name— Brewery Bhavana is soo much more than just a brewery. If you want to eat here, make reservations. It was the weekend, so it could be different during the week, but the wait was long, and there wasn't even room at the bar.
But no worries— even if you neglect to make reservations and can't even find a seat at the bar, there is plenty to walk around and look at.
Okay, it's pretty much all books, but books are my jam, so I really liked this place. They have books everywhere. There are shelves dedicated to lending books. So while you're enjoying your food or drink, you can grab one of these books and read it at your table or the bar, but make sure to return it before leaving.
One of the many aesthetically appealing qualities to this place is that the books are color-coordinated. I've never experienced an eyegasm until this moment (I don't need to explain what that is, right?).
There are cute little plants set up throughout the restaurant as well, giving it that modern, earthy vibe. Another fun little quality about this place is that they also have books you can shop. These books are not your average books— they're super niche and unique.
Acid Trip: Travels in the World of Vinegar is one example of a book from the food and cooking section.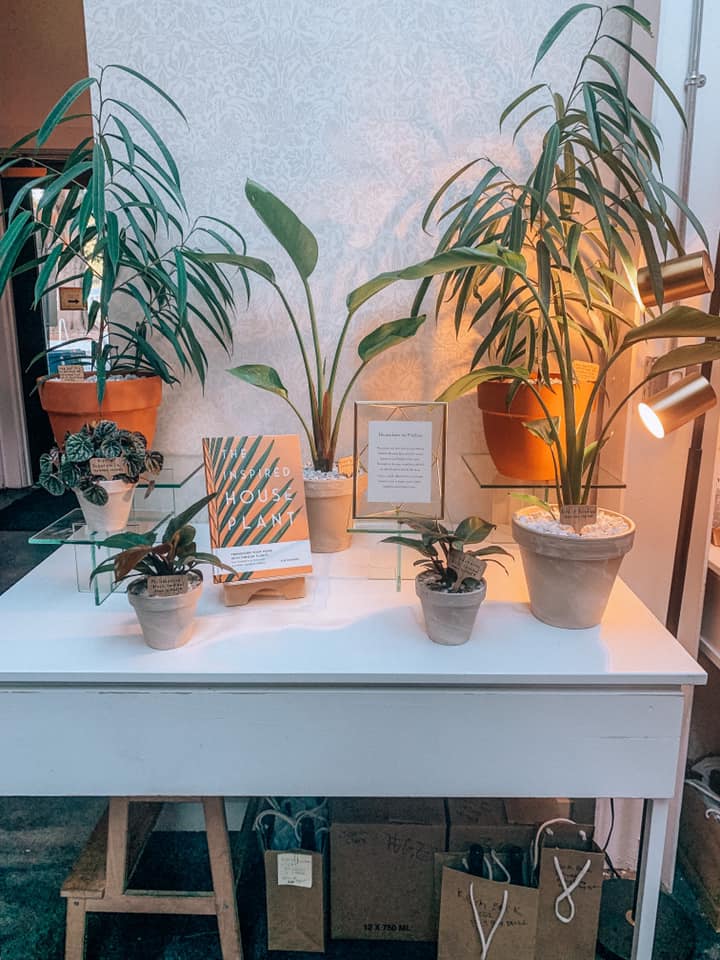 If you have a friend who is really into books, you can go here and tell one of the employees a little about the person and they will help you pick out a book, plant, or other trinket gift that would suit them. What a fun thing to have at a bar/restaurant, right?
Okay, sorry, sorry. I get sidetracked when I start talking books, but back to drinks. Describe to the bartender what you're looking for, and I guarantee they can set you up with a beer you'll fall in love with. They also have beautifully crafted cocktails you can choose from if you're not a beer drinker!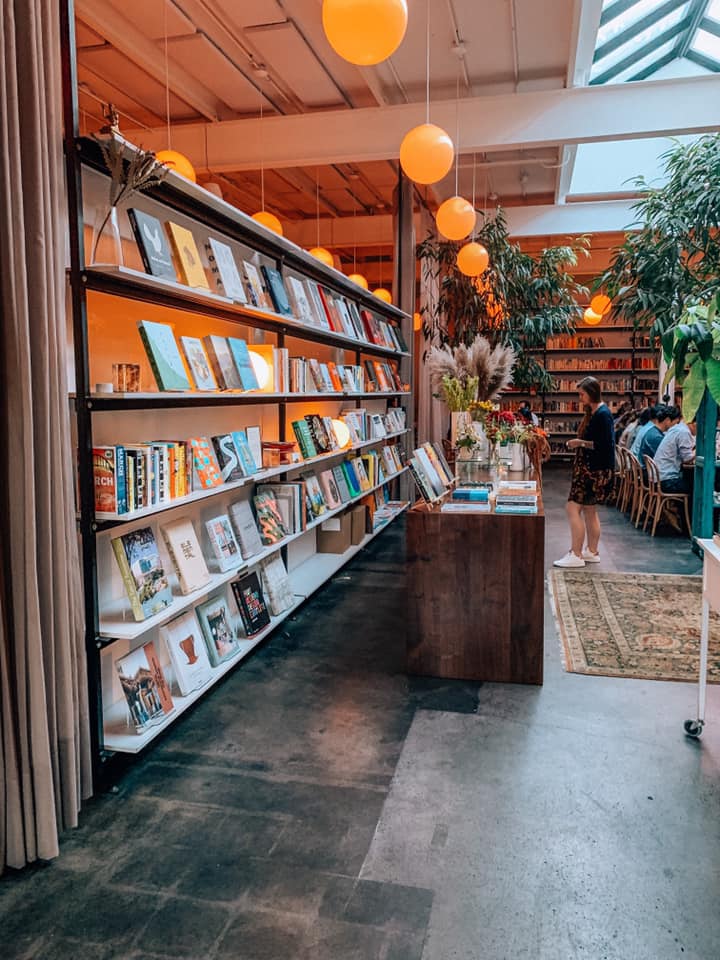 Watts & Ward
If you've been following me, you know I love a good speakeasy. It's something I look up in every city I go to. The bartenders at these places always go above and beyond with the cocktails, and they have such unique menus. Not to mention you usually enter via a secret or hidden entry, and sometimes even need a password to get in!
Watts & Ward was a little different than other speakeasies I've been to in that it was much larger. There are numerous rooms and areas to explore while you're sipping on your cocktail. I got an old den/library vibe from the basement area (which you know I enjoyed).
You can also step out back, where there's a large outdoor area typically playing live music. It was some twangy jams while I was there, but they may switch it up depending on the night. I think sometimes they do jazz.
My drink of choice was the Carolina Lily, and it was delectable. Vodka, lemon, strawberry, rhubarb bitters, sparkling rosé, and lemon zest combined to create a light, tart, bubbly drink that will leave your taste buds wanting more.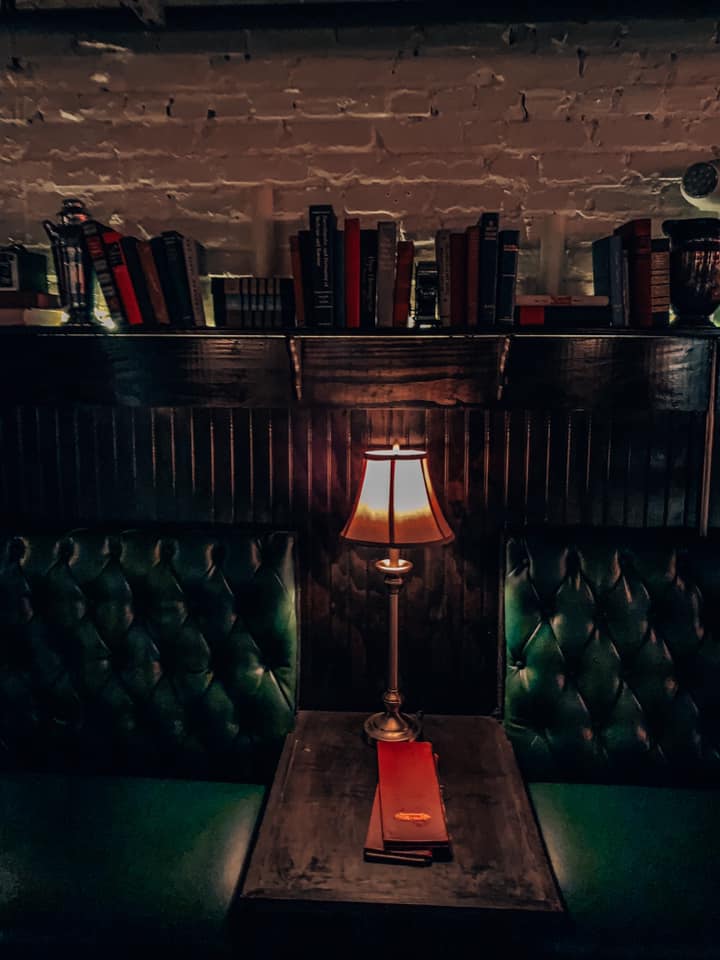 Green Light at The Architect
This is the type of speakeasy I'm used to. You find the sign for The Architect, and next to it, you'll see a cute little green light. Head up the stairs and look to your right once you're at the top. You will see a bookcase, and within the bookcase is a secret door. Behind that, the Green Light awaits.
This spot is a bit more intimate, with a much smaller area, but the drinks are just as good. There were just the two of us, so we got in without a reservation. However, they do accept them if you prefer securing a table or spot at the bar.
To drink, I had the Clover Club, and highly recommend it. This is a cocktail made of gin, lemon, raspberry, egg white, and dry vermouth. It was similar to the drink at Watts & Ward in that it was somewhat tart, but the egg white took it to another level for me.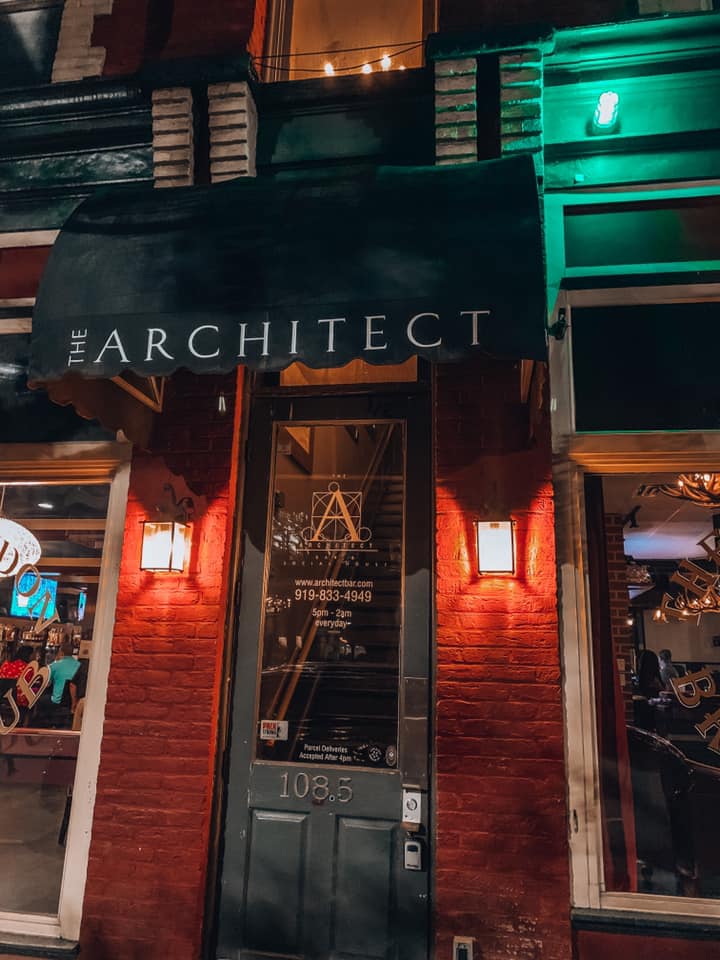 Lucky B's
Lucky B's is going to be unlike the rest of the places I have presented you with. Their website heading states, "The Classiest Dive Bar in Raleigh. NEVER A COVER, ALWAYS A GREAT TIME." And that's exactly what you're gunna get here.
Once you've enjoyed your carefully-crafted cocktails, I want you to head over here and switch gears back to your vodka sodas. It's not about the drinks here, but the fun environment.
Great music, cheap drinks, and some fun bar games (I have a soft spot for bars with games). Pool, darts, skeeball, and beer pong can be played here.
By the time I finished the drinks at the other bars I recommended, I was pretty much a pro at all of these— or maybe drunk Destiny just thought she was. Either way, I really feel like this is just the spot you want to end up at by the end of the night.
Raleigh Beer Garden
I unfortunately did not make it to this venue during my quick trip, but I feel confident in recommending it to you guys since I have heard nothing but great things!
There are over 350 beers on tap at Raleigh Beer Garden, making it the Guinness World Record holder for the world's largest selection of draft beer! I'm not the biggest fan of beer, but I feel like even I could find something here I liked.
But, even if you don't want to give any of the beers a try, no need to fret. A full liquor and wine bar are another option, along with some cider varieties as well! There's indoor and outdoor seating, and the outdoor seating area even includes a rooftop patio.
Be sure to check out some of the drool-worthy menu items. Yes, they have a full, extensive menu. When I do my next adventure in Raleigh, you already know I'm taking my appetite 😉
I hope you guys enjoyed this downtown Raleigh guide and get to check out some of these spots. If you have any recommendations for me to check out next time I'm in the area, you know the drill, drop 'em in the comments for me!
If you have more time in North Carolina check out my Asheville guide! And be sure to follow me on Insta @guidedbydestiny for more travel tips and guides 🙂