This post contains affiliate links which means that I will make a small commission if you purchase a product after clicking on any of them, at no extra cost to you.
Salt Lake City is a great spot for a weekend trip! There are plenty of fun things to do in Salt Lake City that doesn't involve skiing, so if you're no Lindsey Vonn don't fret. This guide to your weekend in SLC has you covered on where to stay, what to do, and where to eat (and drink!).
If you're just staying a weekend in Salt Lake City you aren't going to have time to do everything on this list, but I wanted to give a variety. So whether you prefer nature and the outdoors or drinking indoors this round-up of things to do in Salt Lake City will surely help you fill your weekend itinerary!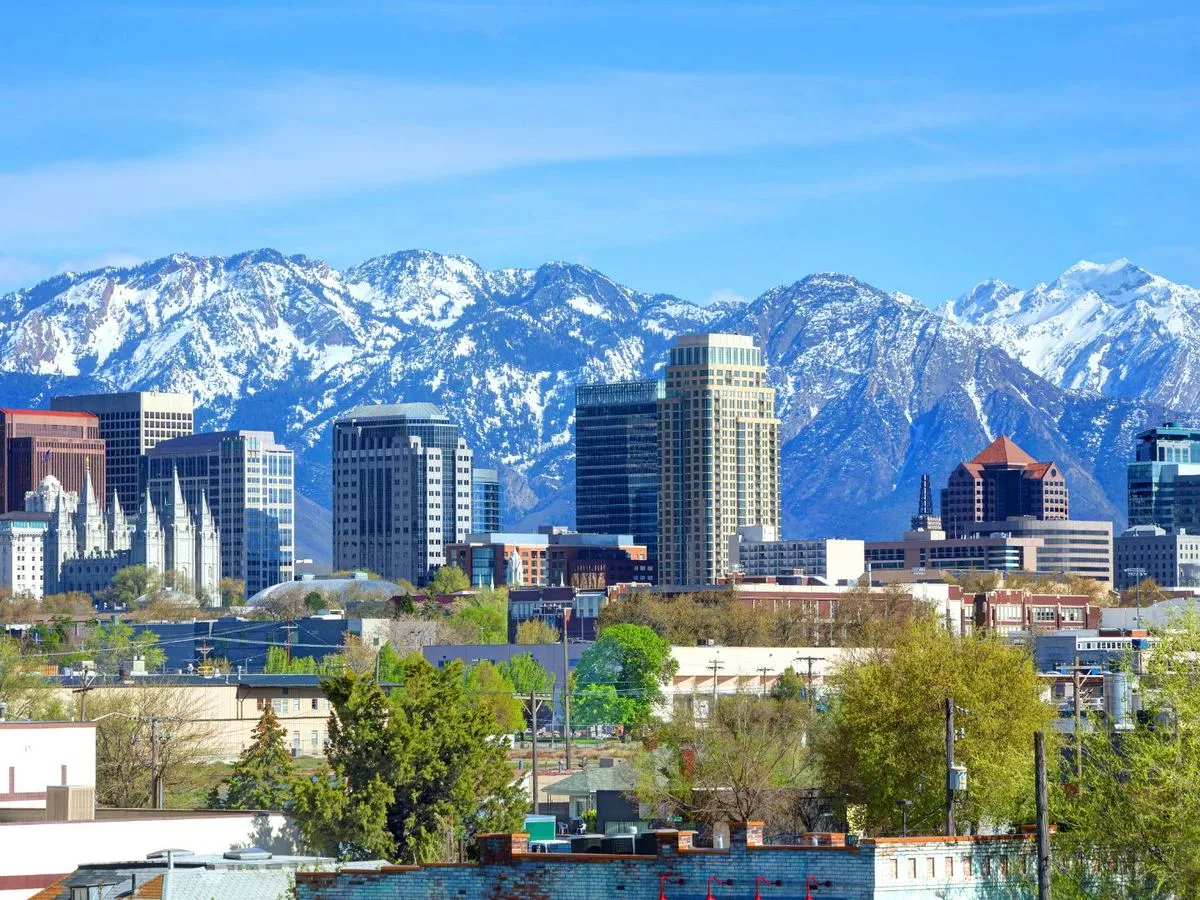 Getting to Salt Lake City
One thing that stood out to me upon arriving in Salt Lake City was how simple navigating the airport was! I was truly amazed. Tampa has such an amazing airport that I rarely find any that compete, but SLC did it!
The rental cars were just a 5-minute walk from baggage claim! If you're just staying in Salt Lake City you won't really need to rent a car. However, if you decide to do a couple of the day trips I suggest or are planning on doing a big Utah road trip like us, you will!
Quick links for your Salt Lake City weekend trip
🏨 Accommodation
Easily compare prices, secure great deals, and enjoy the added benefit of flexible cancellations up to 24 hours in advance for the majority of hotels with Booking
🎟️ Tours and tickets
Discover your next adventure with ease by using Viator which allows you to explore a multitude of local tours, ensuring you find the best experiences at the best prices.
🚘 Car rental
Rentalcars is the best tool for comparing prices for your date amongst the most popular rental car companies!
Where to stay for a weekend in Salt Lake City
If there is a Kimpton hotel present, I'm almost always going to suggest it. I love Kimptons because they are pet friendly, have a daily free wine hour from 5-6 PM, have free bike rentals, and are always so stylish! Plus if you are an IHG cardholder you can use points and/or get free upgrades 😉
Check out my travel credit card guide to discover how to utilize the perks for free nights and flights!
We stayed at the Kimpton Hotel Monaco in Salt Lake City and loved everything about our stay. The location was pretty central, and we could walk, scooter, or bike to most of the places we wanted to check out. If you want to see what other hotels are available in the area during your weekend getaway check out the Booking widget below.
Things to do in Salt Lake City
Visit some local landmarks
These activities won't take you long, as there isn't much to them other than just admiring the beauty.
Temple Square is a 10-acre complex owned by The Church of Jesus Christ of Latter-day Saints located in the heart of Salt Lake City. The architecture is absolutely stunning and just finished some recent renovations (it was in the works during our visit).
I have an obsession with visiting libraries when I travel if they look unique, and the Salt Lake City Public Library was definitely a stunner. Pop in and admire it, or if you have downtime head here to get some work done.
The Capitol Building is in the middle of downtown and just looks like it belongs somewhere on a mountaintop instead of a little town with mountains around it…and yet somehow it fits perfectly into this beautiful cityscape that surrounds it.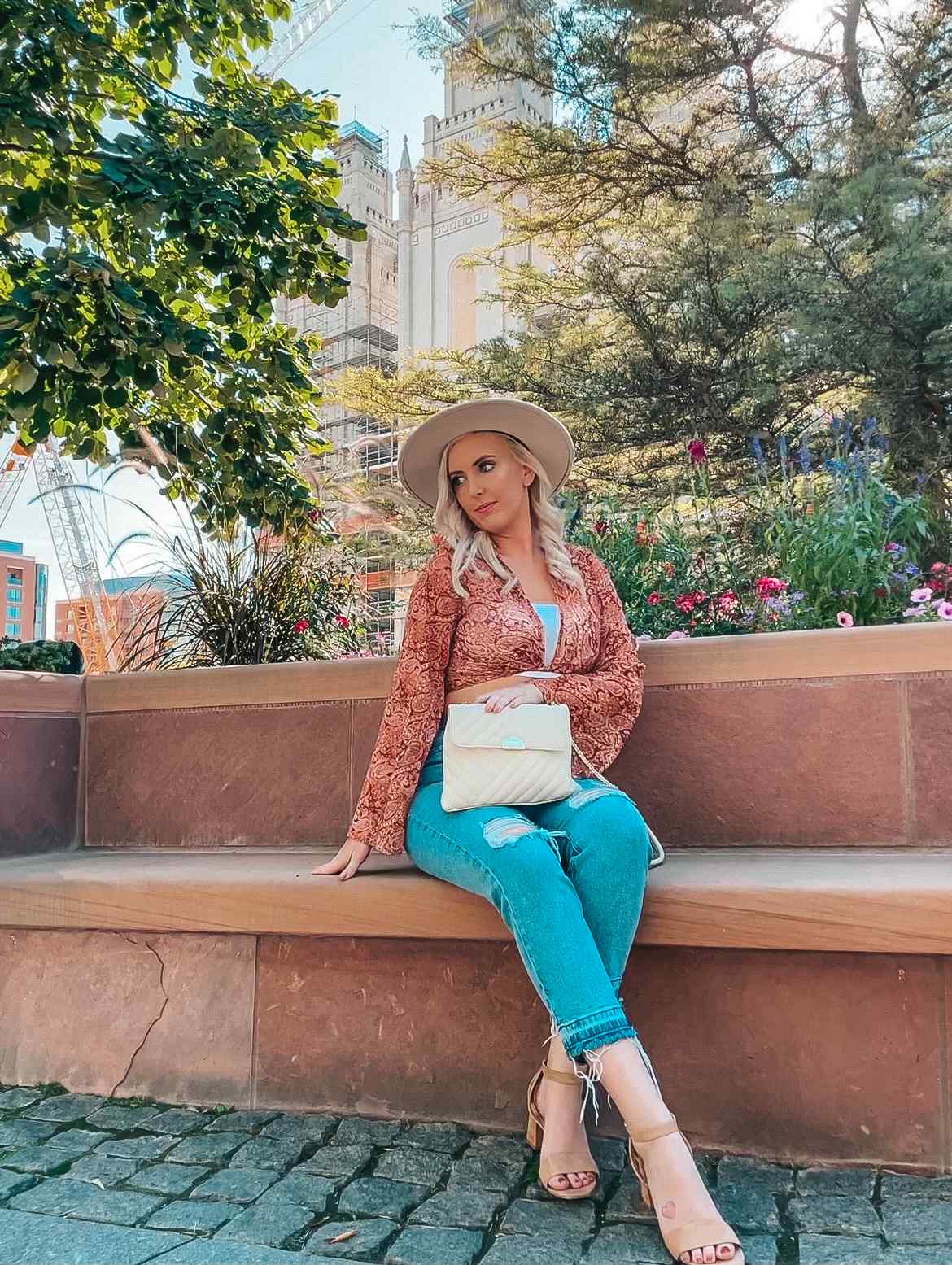 Red Butte Garden
The Red Butte Garden is the premier botanical garden and arboretum in Salt Lake City. It's the largest botanical garden in the Intermountain West and features over 1,000 trees, an extensive collection of plants from across the world, 100 acres of natural and themed gardens, waterfalls and ponds, and approximately five miles of hiking trails.
There are also sculptures by local artists along with educational displays about Utah flora and fauna. If you're looking for something more relaxing than hiking up Red Butte Hill (or if your feet hurt after doing so), head over here instead!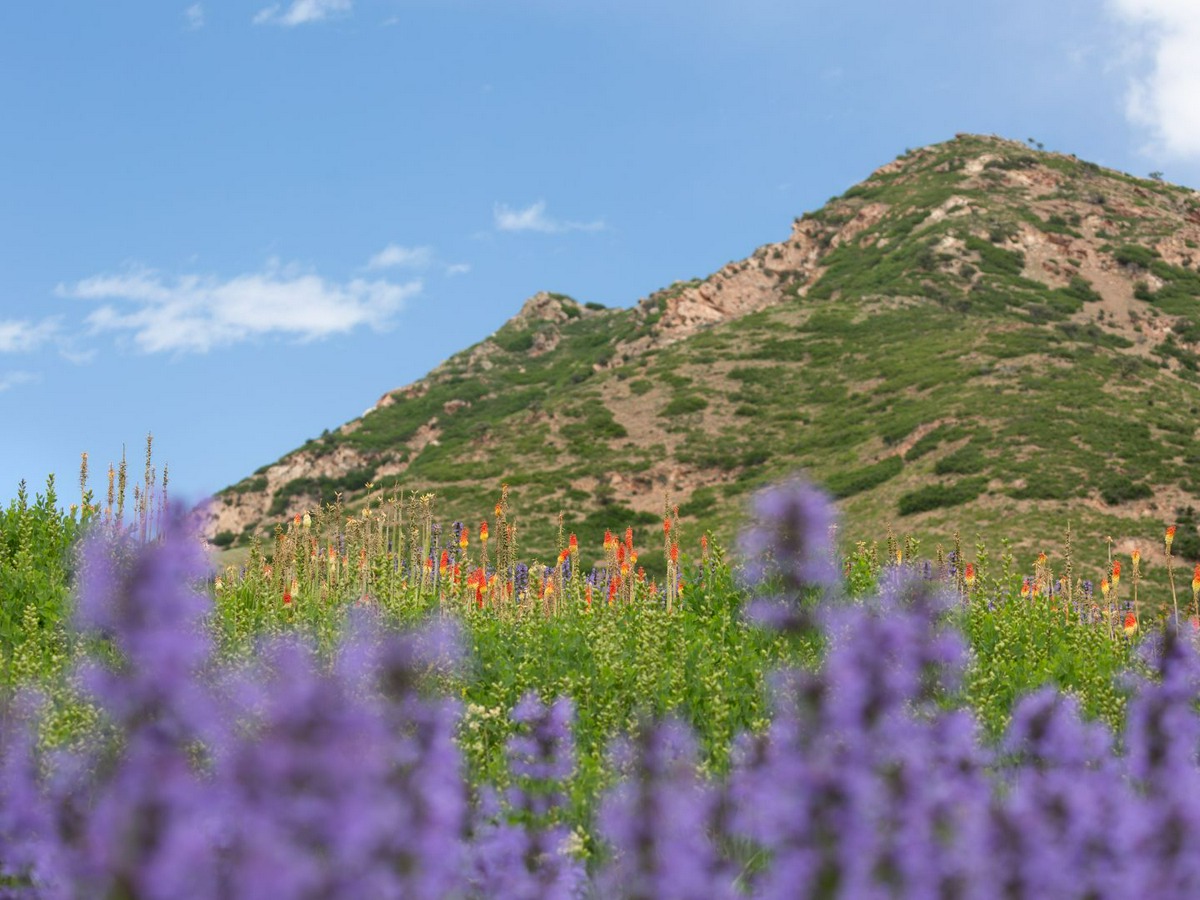 Clark Planetarium
If you're looking to learn more about space, the Clark Planetarium is an excellent place to start. It's open seven days a week, and admission is free! The planetarium is home to several telescopes and other equipment that allows you to see the stars and planets up close.
You'll also be able to get your hands on some real-life scientific equipment that will help you better understand what's going on in our solar system. It can be a fantastic learning opportunity for anyone interested in astronomy or physics!
The facility has two main telescopes: one focused on studying stars (including the sun) and another aimed at observing planets outside our solar system. And if all this isn't enough… there are even opportunities for eclipses during certain times of the year when stars align perfectly together overhead.
Visit Antelope Island
Antelope Island is just 45 minutes outside of Salt Lake City, and it's the largest island in the Great Salt Lake. It's home to a large herd of bison and other wildlife, as well as being part of Great Salt Lake State Park. Wildlife is certainly one of the main attractions, however, you can also hike, kayak, camp, or go horseback riding.
Some suggested hikes are Frary Peak and Buffalo Point. Frary Peak is a 6.9-mile round-trip hike that leads to the park's highest mountain. If you're looking for something less intense Buffalo Point is an easy 1-mile round trip hike with neat views.
The entrance fee is $15 per vehicle for up to 8 people and the park opens daily from 6 am – 10 pm. (It's closed on Thanksgiving & Christmas.)
This will most likely take up the majority of one of your days, so just keep in mind when planning you may not have time for much else that day if this is a priority. Be sure to bring sunscreen, bug spray, and plenty of water!
If you want to experience the Great Salt Lake another way, this 45-minute boat tour is an awesome way to experience it! Aside from witnessing the beautiful scenery your guide will tell you all about the lake's rich history and wildlife.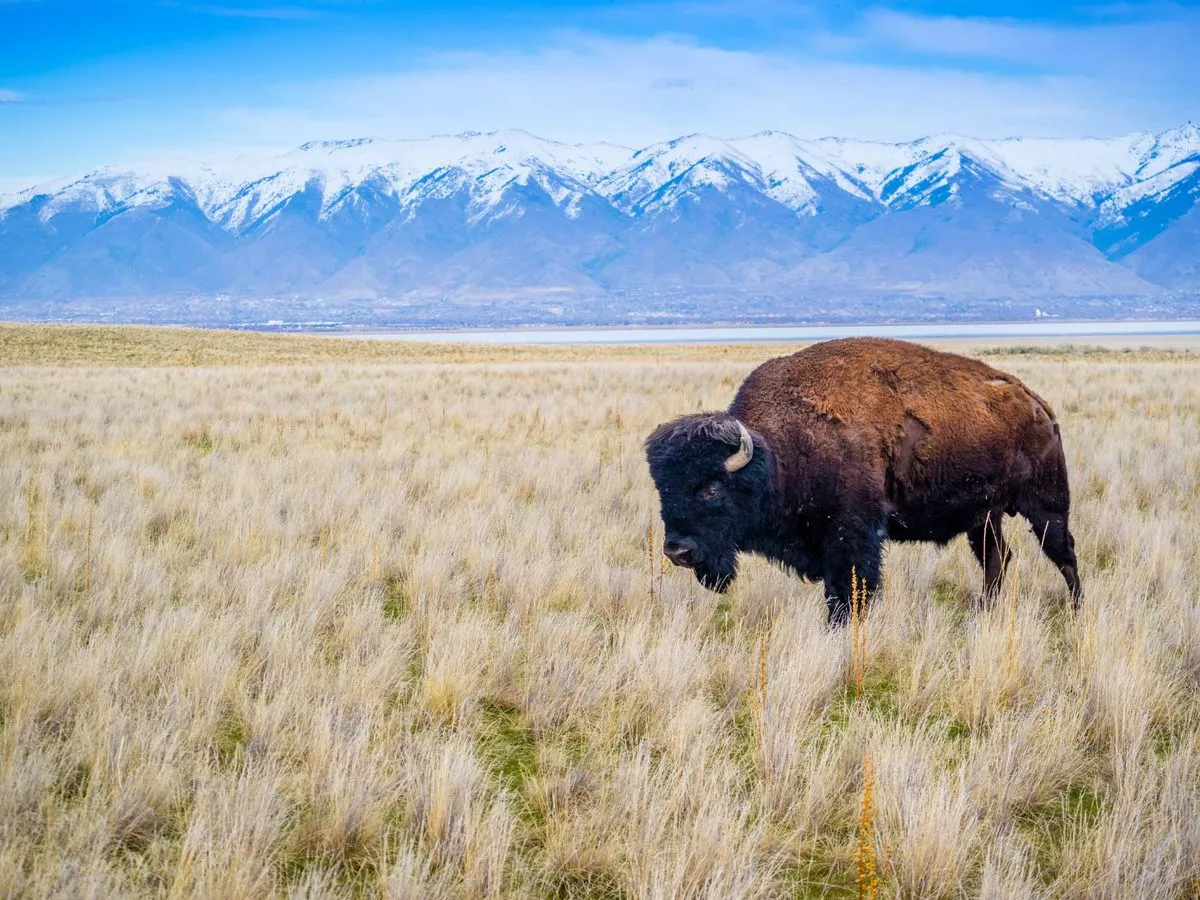 Vist the Bonneville Salt Flats
This is another great day trip from Salt Lake City. While it does take nearly two hours to arrive here, this was such a unique experience it was worth it! Check the conditions prior to going to make sure it's worth the trip. Summer and fall are the best times to visit the Bonneville Salt Flats.
The flats are about 12 miles long and five miles wide, covering about 46 square miles in total. There are two ways to explore these natural wonders: drive your vehicle up onto the surface or hike down into their depths. If you're planning on driving, make sure you have plenty of gas (and maybe some snacks).
If you have a drone, definitely bring it. The sights here are surreal to experience firsthand!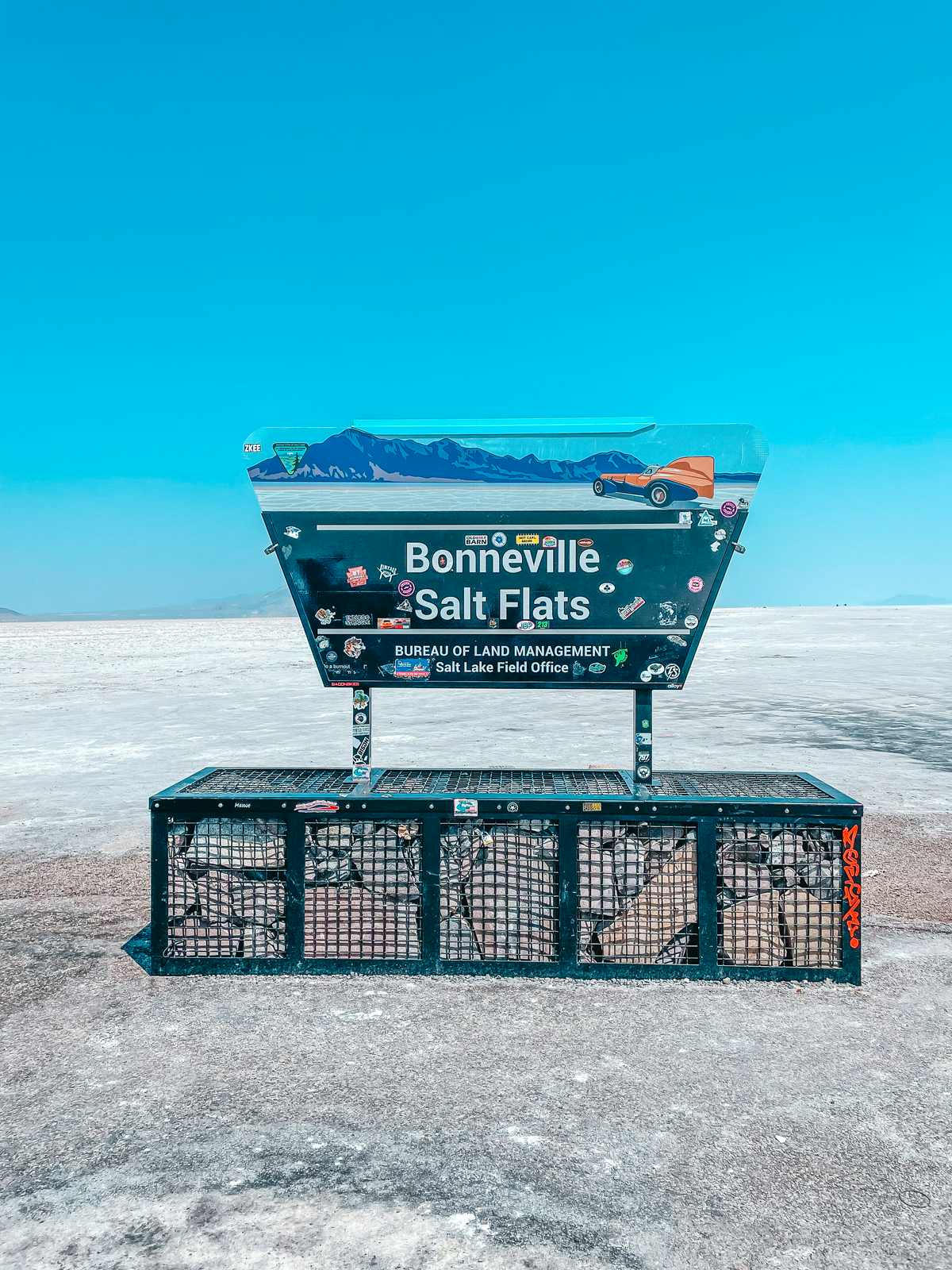 Hike Ensign Peak for sunset
This nice, short little 0.8-mile out-and-back trail is just a 15-minute drive outside of SLC. It typically takes around 40 minutes to complete and gives some lovely views of the city, especially around sunset.
The trail is well-maintained and a great option for hikers of all experience levels and age groups. There isn't any shade on this trail so if you do it during the hotter months be sure to wear sunscreen and pack water.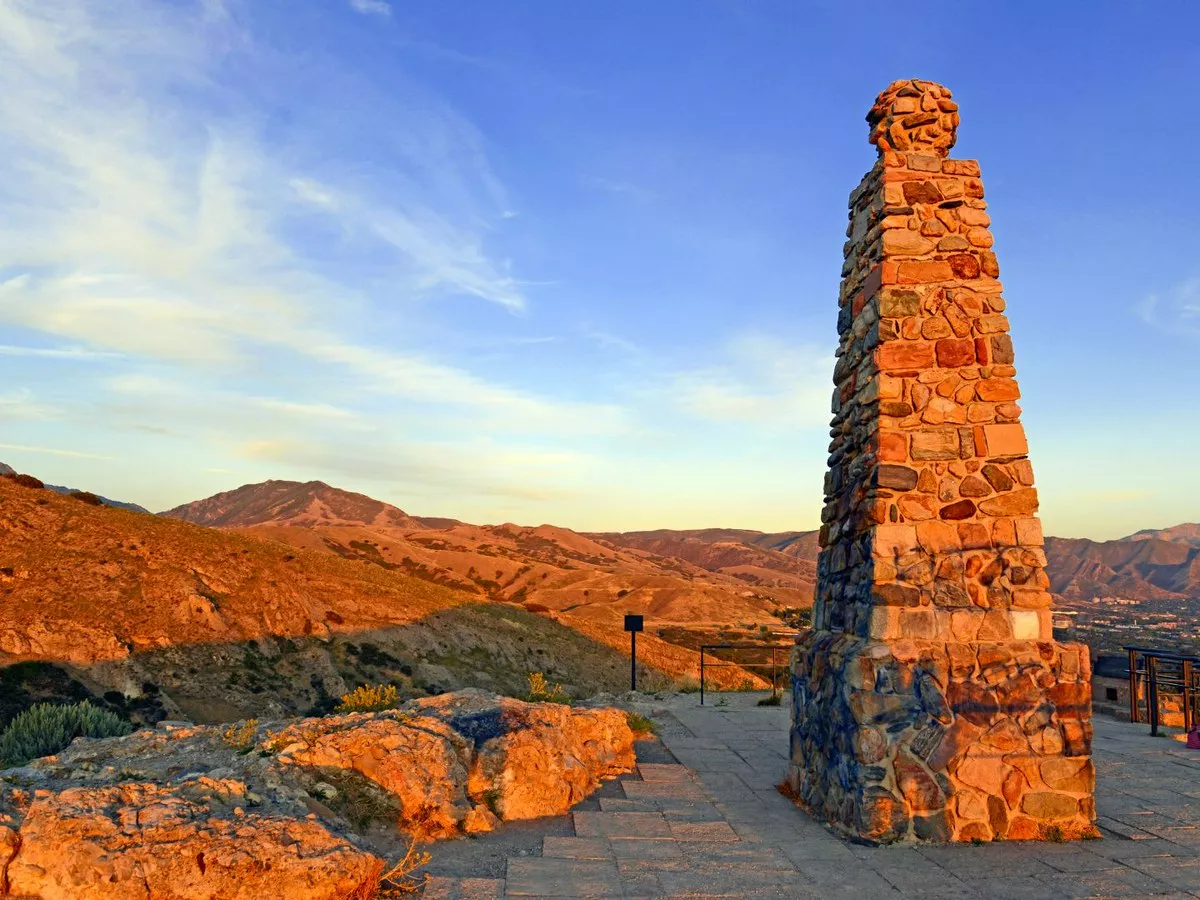 Brewery hop
I don't know about you, but when I travel I love checking out the brewery scene. Salt Lake City has plenty to choose from. Here are some fan favorites:
Must-visit bars, coffee shops, and restaurants
Three Pines Coffee and Beans & Brews
We loved both of these coffee shops! My vanilla cappuccino from Three Pines was lovely, and I loved the minimalist vibe from this locally owned spot.
Because Beans & Brews is a chain, there are stores all throughout the city. Since we were there in the fall, I naturally ordered a pumpkin spice frappé along with my bagel. Highly recommend!
Publik Coffee Roasters seems to be another popular coffee shop as well, but I didn't get to check them out myself!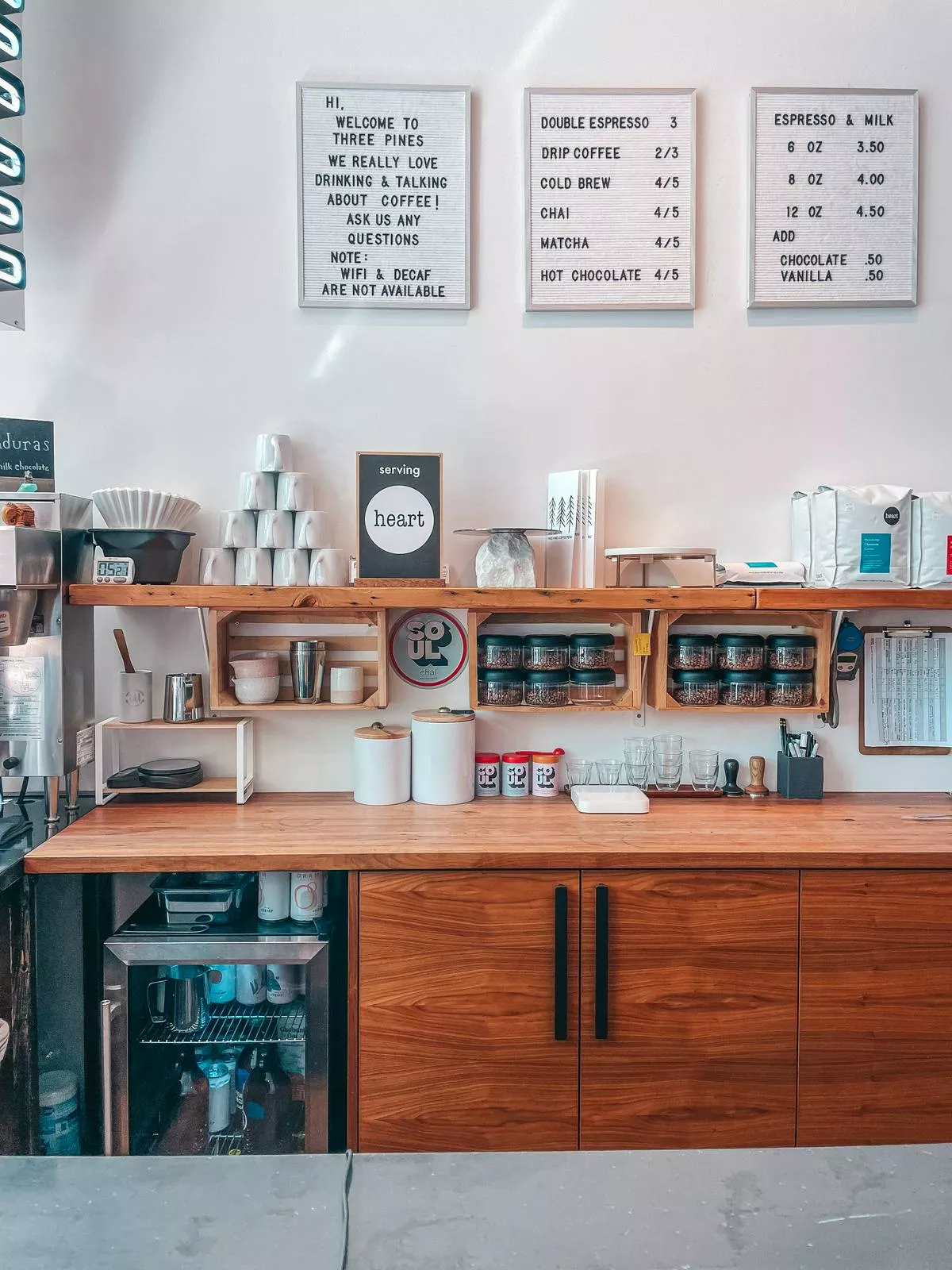 White Horse
White Horse was one of the best meals I've had in a very long time! If you're looking for a restaurant in Salt Lake City to have a nice dinner at that won't break the bank, there isn't a better spot.
We had the roasted chicken and crispy brussels sprouts. Both were so packed with flavor! You will be in awe of their entire menu from apps to drinks. The food is made from locally sourced ingredients, the cocktails are crafted with love, and the ambiance and service set the tone for exactly how you want to spend one of your evenings in Salt Lake City.
If possible, definitely make reservations.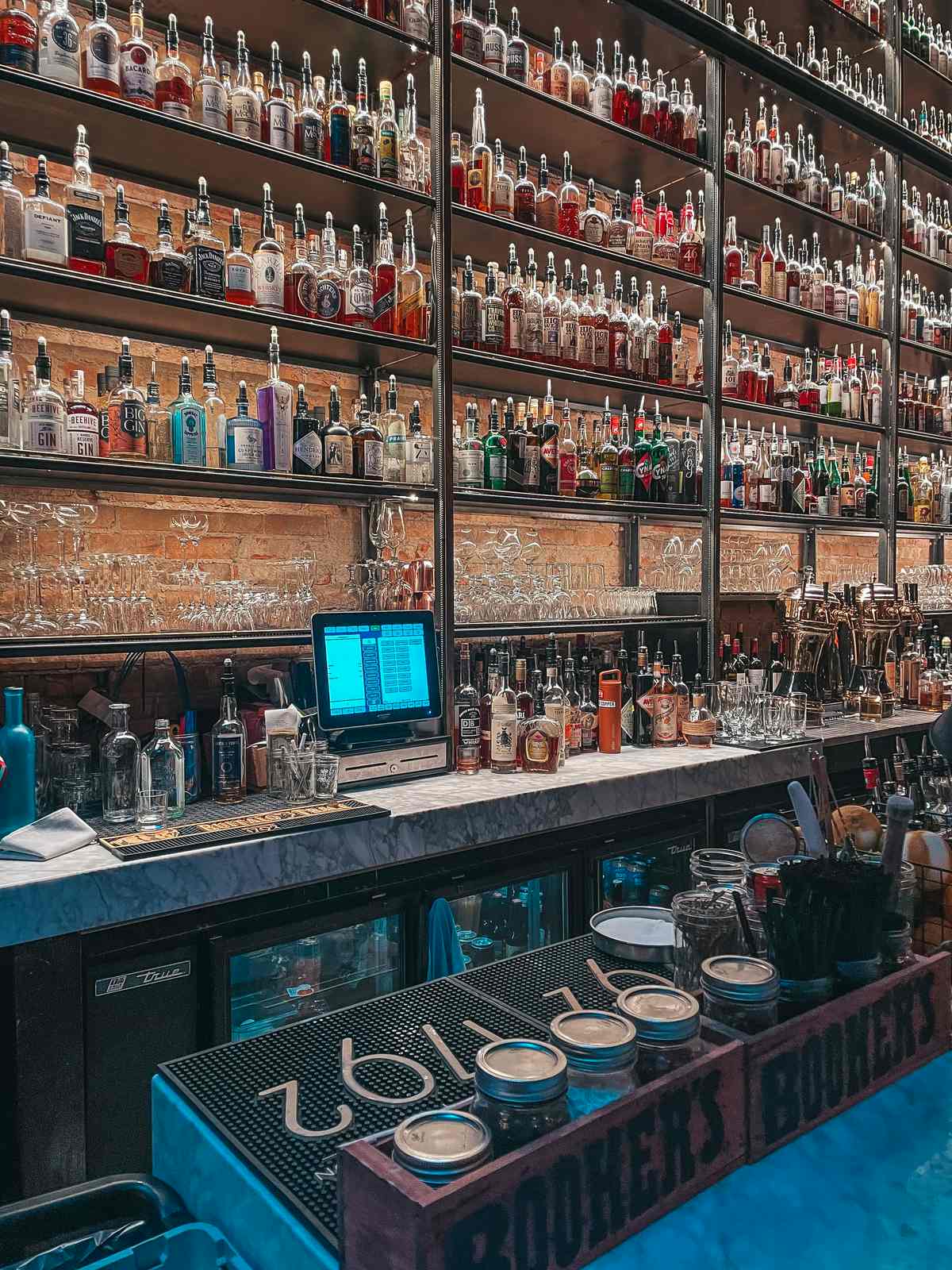 Red Iguana
Red Iguana came highly recommended by everyone who has been to SLC, and it delivered! This family-run Mexican restaurant offers conventional and gluten-free dishes as well as its signature mole. Oh yeah, and great mezcal drinks!
Their menu is ginormous, and I can assure you anything you could dream of being at a Mexican restaurant they have, and do it well! They have three different locations, and they're great options for lunch and dinner. Especially if you're trying to go for dinner, make a reservation.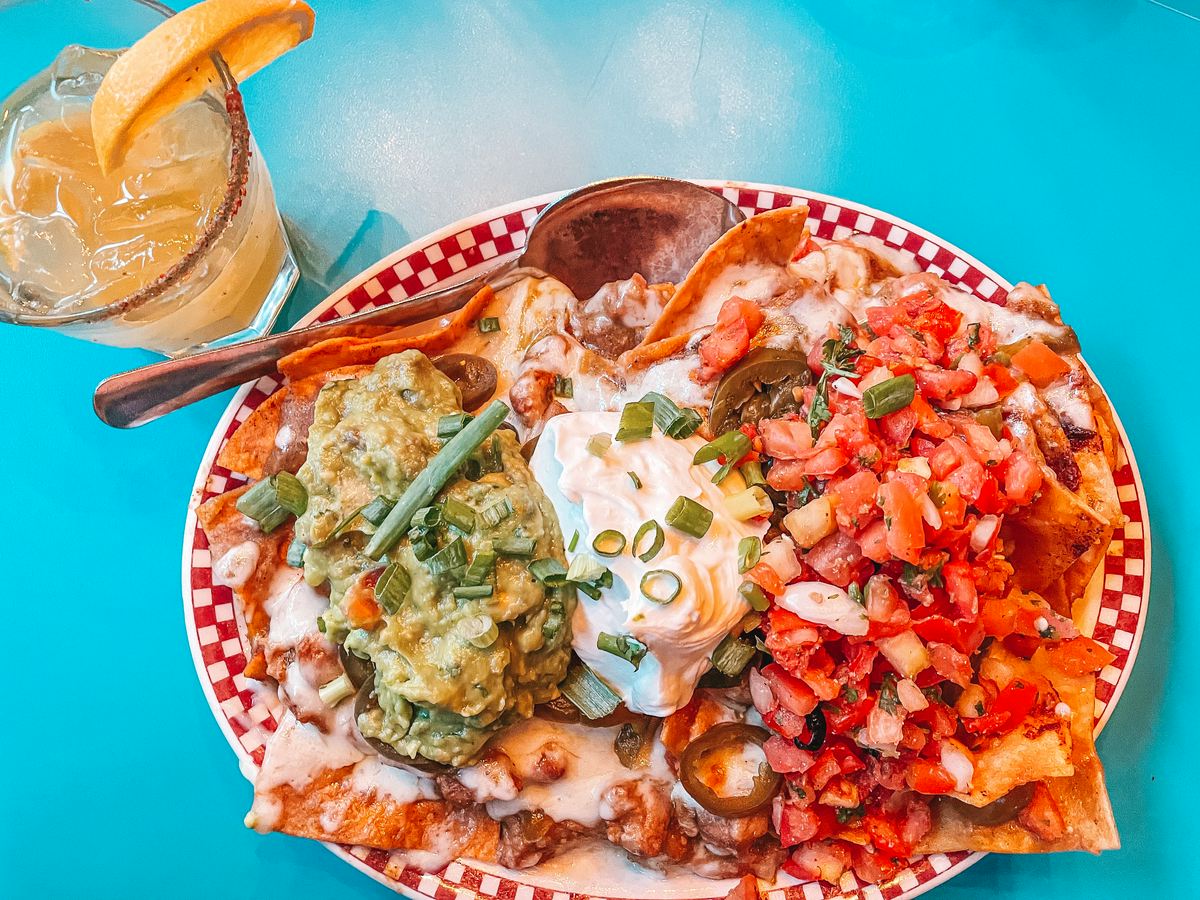 Sapa Sushi Bar & Asian Grill
Sapa is a place we lucked out and just stumbled upon. We certainly left feeling pretty happy about our random find! Sushi, drinks, noodles, and more are served at this Asian-fusion restaurant in a trendy setting with a patio and Japanese teahouses.
They have a long list of rolls to choose from! If you do happen to be here during the week they even offer all-you-can-eat rolls Monday—Thursday from 5 – 6:30 PM.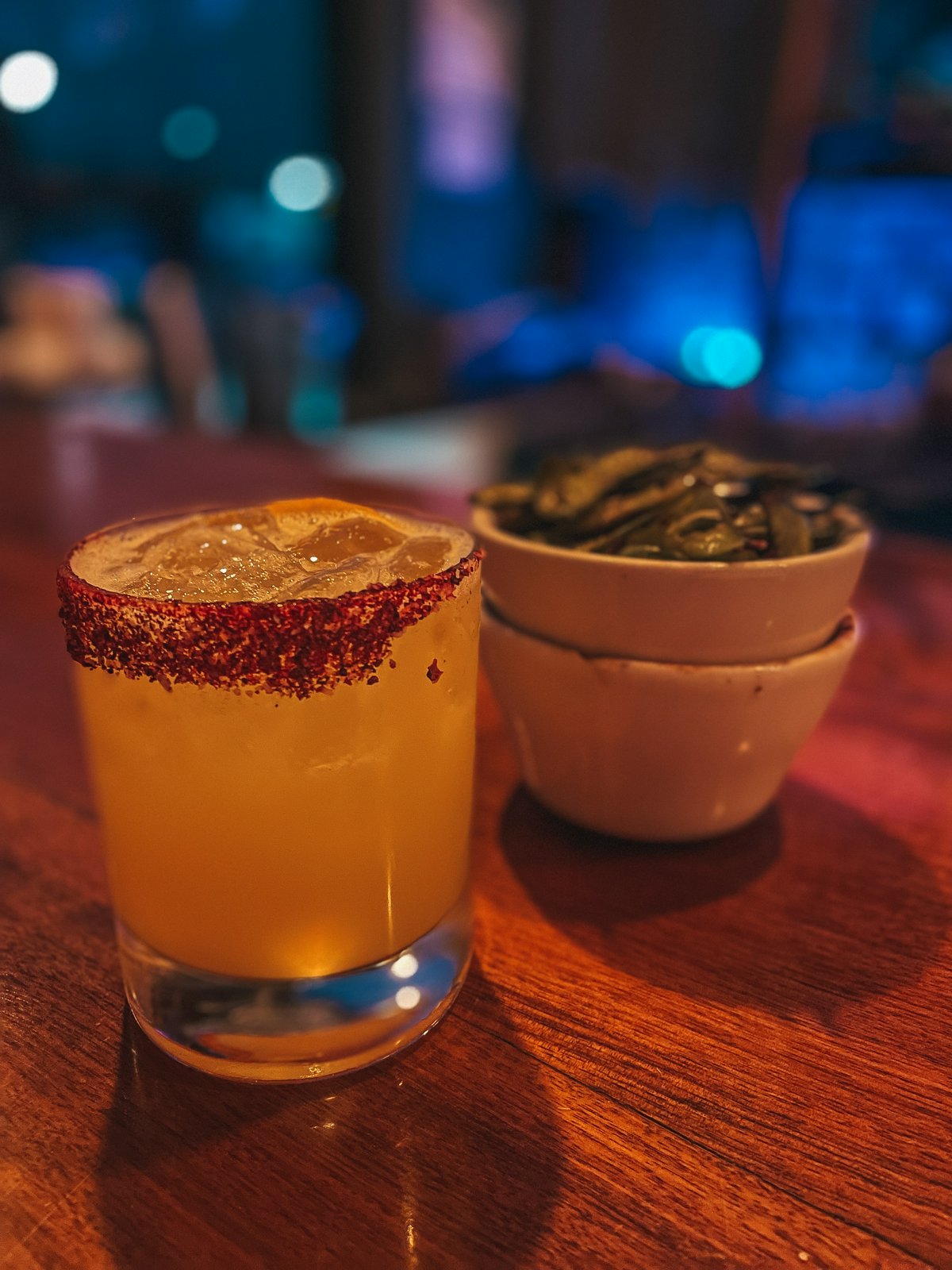 Bodega and The Rest
Bodega is a cute little tavern with affordable drinks, cheap shots, and some bomb tacos (and they're 3 for $10!). But if you think that's all Bodega is, you'd be mistaken. Enter and ask the bartender to be taken to the basement.
You will then be led through a door that reads "the restroom" but only "the rest" is lit up. The door leads you downstairs and through hallways until you reach the basement, and you've arrived at one of Salt Lake City's finest speakeasies. And the vibe is completely different.
The Rest is a speakeasy-style bar with elegant, creative drinks and a setting ideal for drinking whiskey and enjoying vintage vinyl records all night long. To paint more of a picture, you can expect a den-like atmosphere with old books and taxidermy scattered throughout.
Bodega and The Rest are closed on Mondays.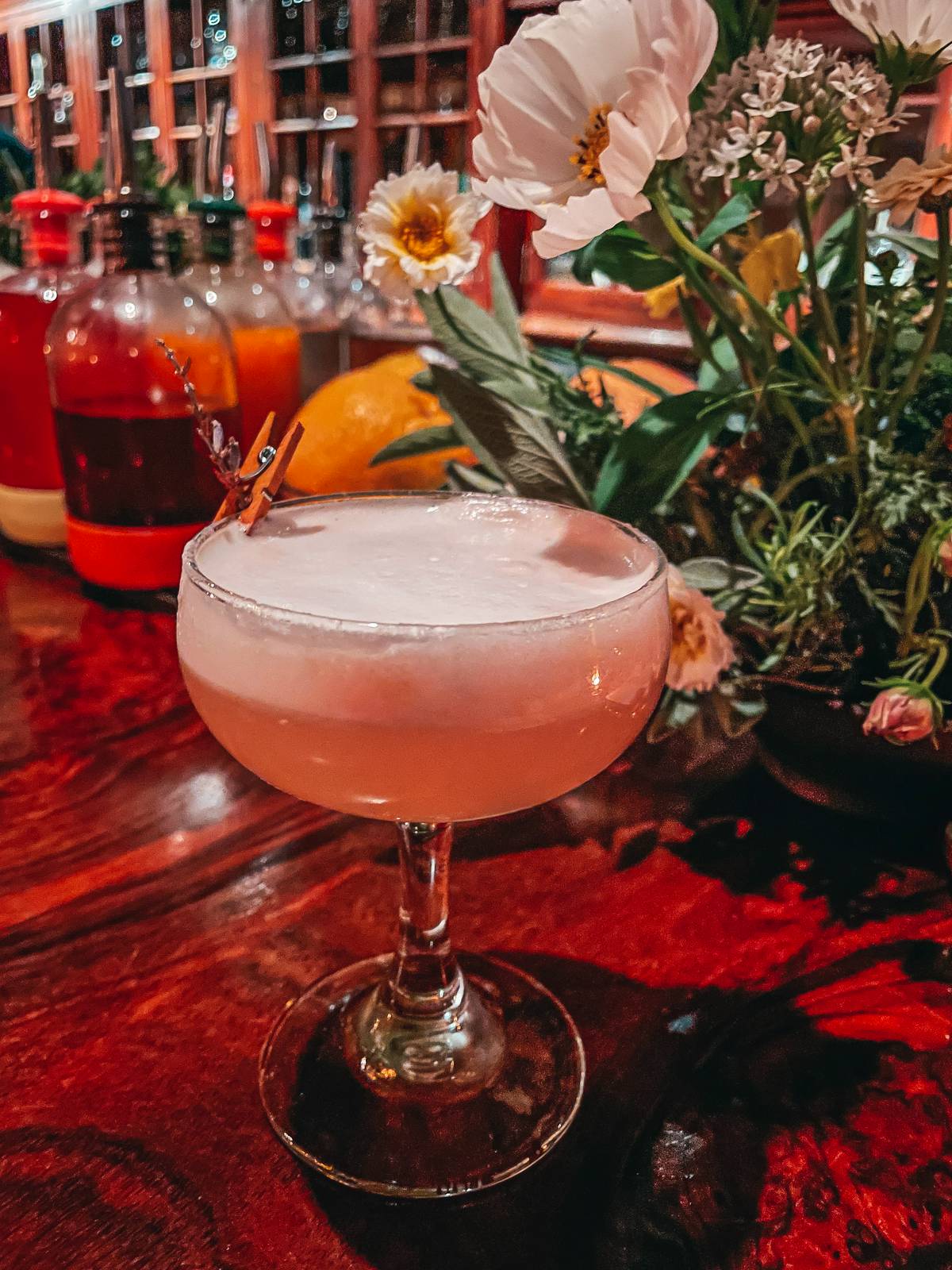 Quarters Arcade bar
If you're looking for a bar to keep you entertained, Quarters Arcade Bar will do just that! I find it rare that a place has the old-school arcade bar vibe and craft cocktails, yet Quarters gives you both! Go here and get your game on with their pinball machines, video games, or skeeball. Loser buys the winner dinner at White Horse!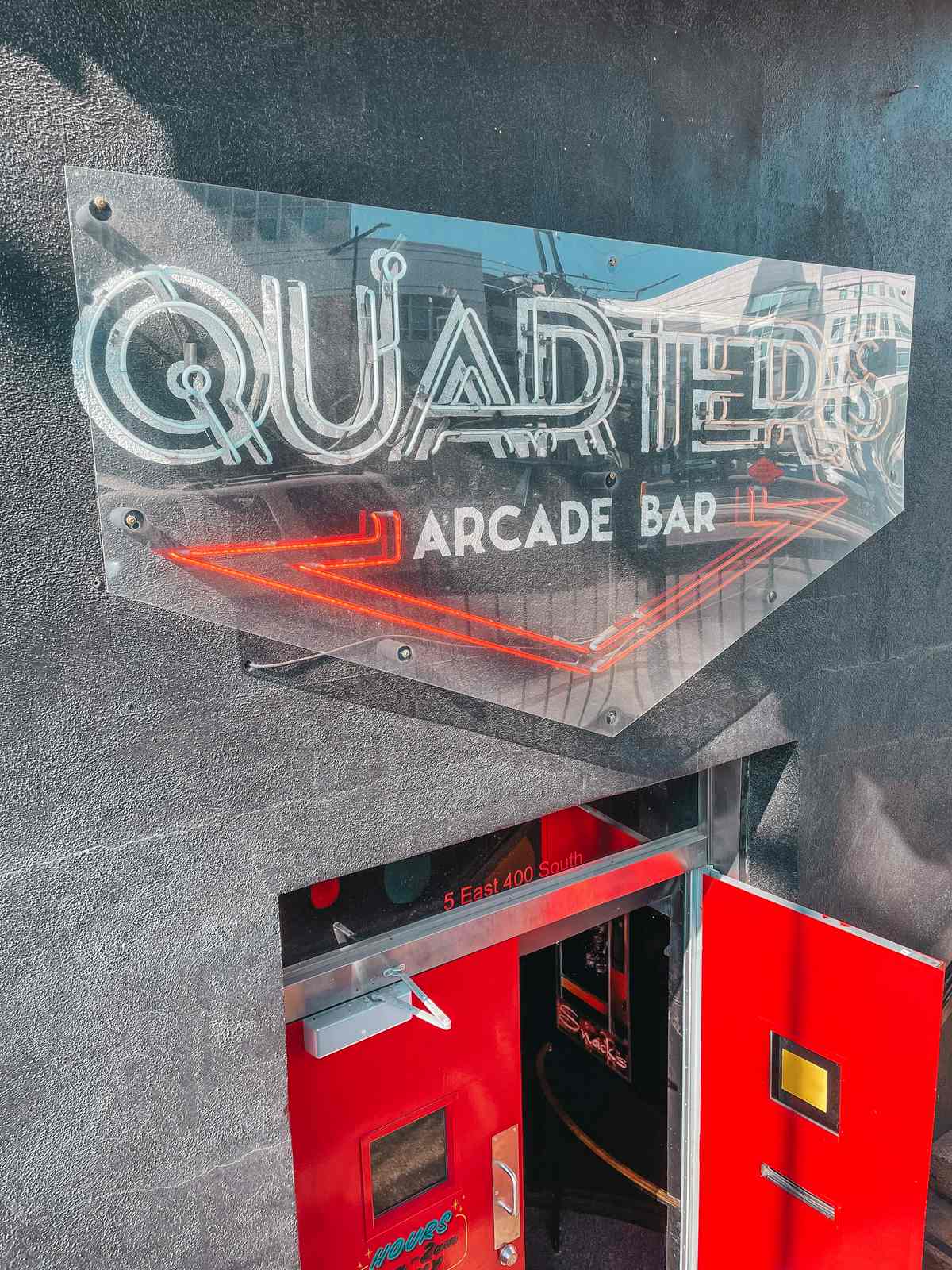 Purgatory and Under Current were also two cool spots if you have time to check them out for a nice craft cocktail, or a little bite to eat.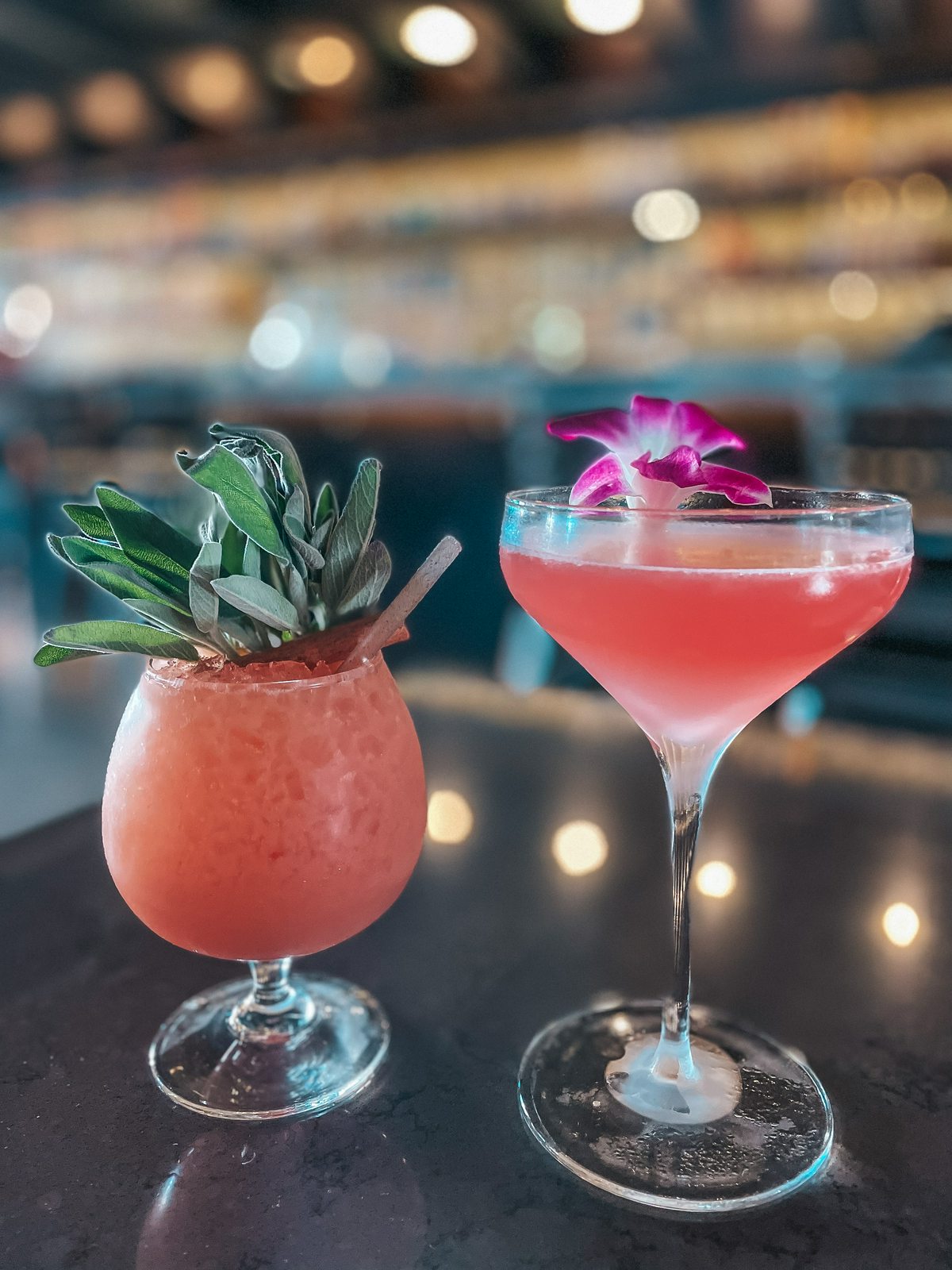 With a weekend in Salt Lake City, you're sure to find something to do. Whether it be exploring the city, taking in some of its many attractions, or hiking Ensign Peak for sunset. There are many ways to spend your weekend in SLC. I hope this guide has helped you decide which activities would best suit you!
Be sure to check out some of my other out West blog posts such as:
7-Day Arizona Road Trip Itinerary
Restaurants in Scottsdale and Phoenix