This post contains affiliate links which means that I will make a small commission if you purchase a product after clicking on any of them, at no extra cost to you.
Westchase may be considered the burbs of Tampa Bay, but that doesn't mean it doesn't have great restaurants! Not only are there amazing restaurants in Westchase, but you also have a ton of variety!

This list of the best restaurants in Westchase includes seafood, Thai, sushi, Greek, hot chicken, pizza, and more! So whatever you are craving, let me assure you I have something for you on this list.
Best restaurants in Westchase
Catch Twenty Three
If you're looking for amazing, fresh seafood in Westchase, Catch Twenty Three is the place to go. They offer a relaxed and welcoming setting with a Caribbean and Latin-inspired menu.
It's such a great date night spot— Remi and I love going here and dining on their beautiful outdoor patio. Along with delicious food, they also have fun cocktails. I'm hooked on their sangria!
If you're wondering what to order, their lobster bisque to start is a must. As for an entree, their filet with a rock lobster tail is flavorful and tender. They have so many great options though, from pasta to sushi to a seafood trio that allows you to have grouper, seabass, and tuna in one entree! You're in good hands at Catch Twenty Three.
Mother's
Mother's is the place to go if you want fresh tastes, unique seasonal American food with an international flair, and an ambiance where you are treated like a part of the family.
They offer trivia night on Mondays, live music Thursday through Saturday evenings, and brunch (with bottomless mimosas and bloody marys for $13.99!) Saturday and Sundays.
The lunch menu consists of pub fare with sandwiches, burgers, and flatbreads, with some additional entrees offered during dinner. If you're wanting something lighter, they also have flavorful and filling salads! Make sure to check out all of their weekly specials!
Remi and I were EXTRA impressed with their shrimp and grits!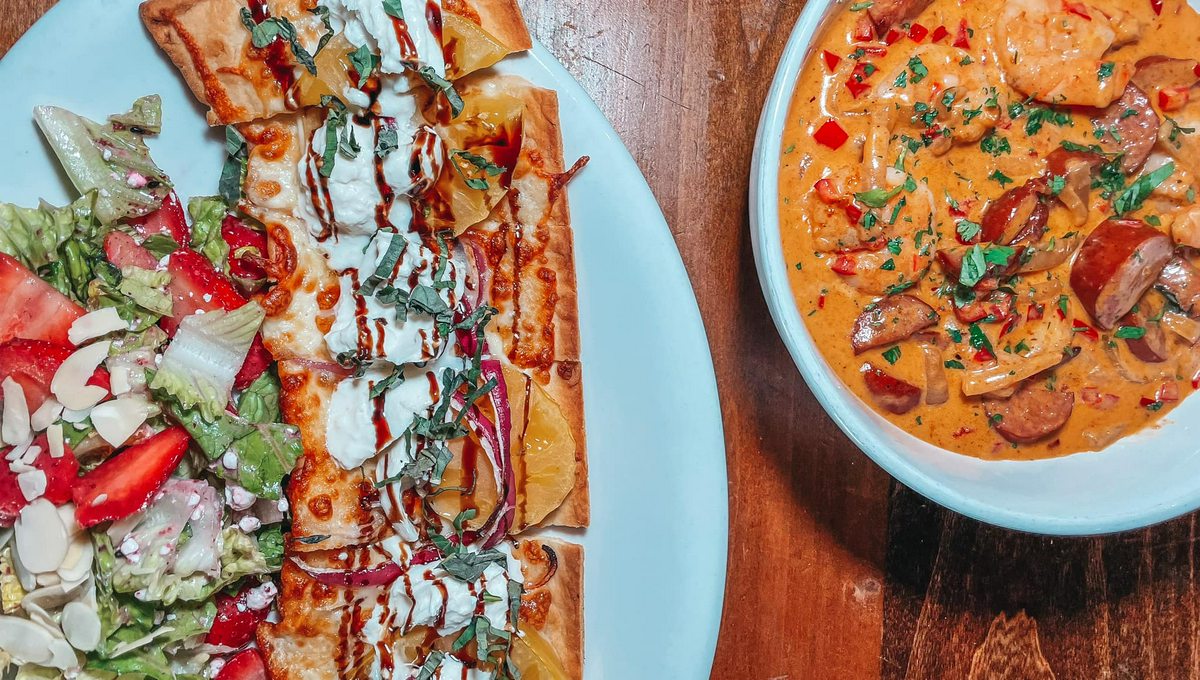 Tampa Bay Brewing Company
The Tampa Bay Brewing Company is a unique blend of outstanding craft beers made on-site, a broad food menu, and a fun but laid-back vibe.
There are 24 rotating taps in the taproom. The beers offered are flavorful hop-centric IPAs, APAs, expressive sours, and juicy, fruit-forward Florida-Weisse. Their beers definitely make them one of the best breweries in Tampa.
As for the food menu, you can expect pizzas, burgers, and other American and local staples. I am a sucker for their French onion soup and pizza! I can also vouch for their Greek salad.
Enjoy your food and brew on their spacious outdoor patio. For chillier nights they even have some seating with fire pits. Want another brunch spot in Westchase with bottomless mimosas? You've found it!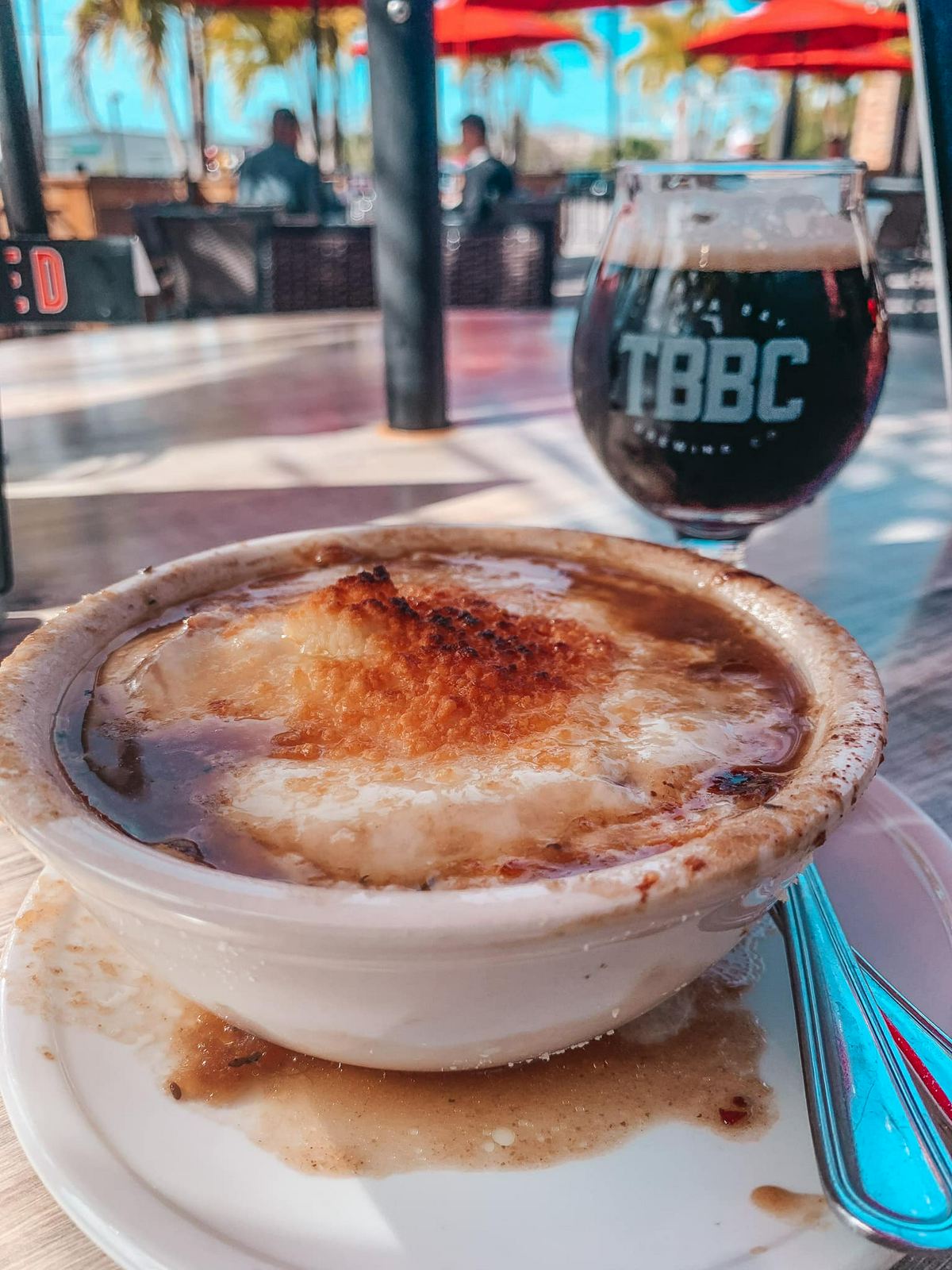 Grand Hacienda
If you're in the Westchase area and looking for a delicious Mexican restaurant, look no further than Grand Hacienda. This restaurant has gained a reputation for its flavorful and delicious food, including their nachos and birria tacos. Another dish that shouldn't be missed is their 7 Mare soup, a seafood lover's dream with an epic seafood medley.
But Grand Hacienda isn't just limited to Westchase, they have multiple locations throughout Tampa Bay. And it's not just the food that's noteworthy, the cocktails are amazing too. Don't miss out on their famous margaritas, and if you're feeling extra thirsty, take advantage of their $18.95 bottomless margaritas deal Monday through Thursday from 6-9 pm!
Grand Hacienda offers both indoor and outdoor patio seating options. Whether you're in the mood for a cozy indoor dining experience or a breezy outdoor meal, Grand Hacienda has got you covered. If you're a fan of churros, be sure to save room for dessert!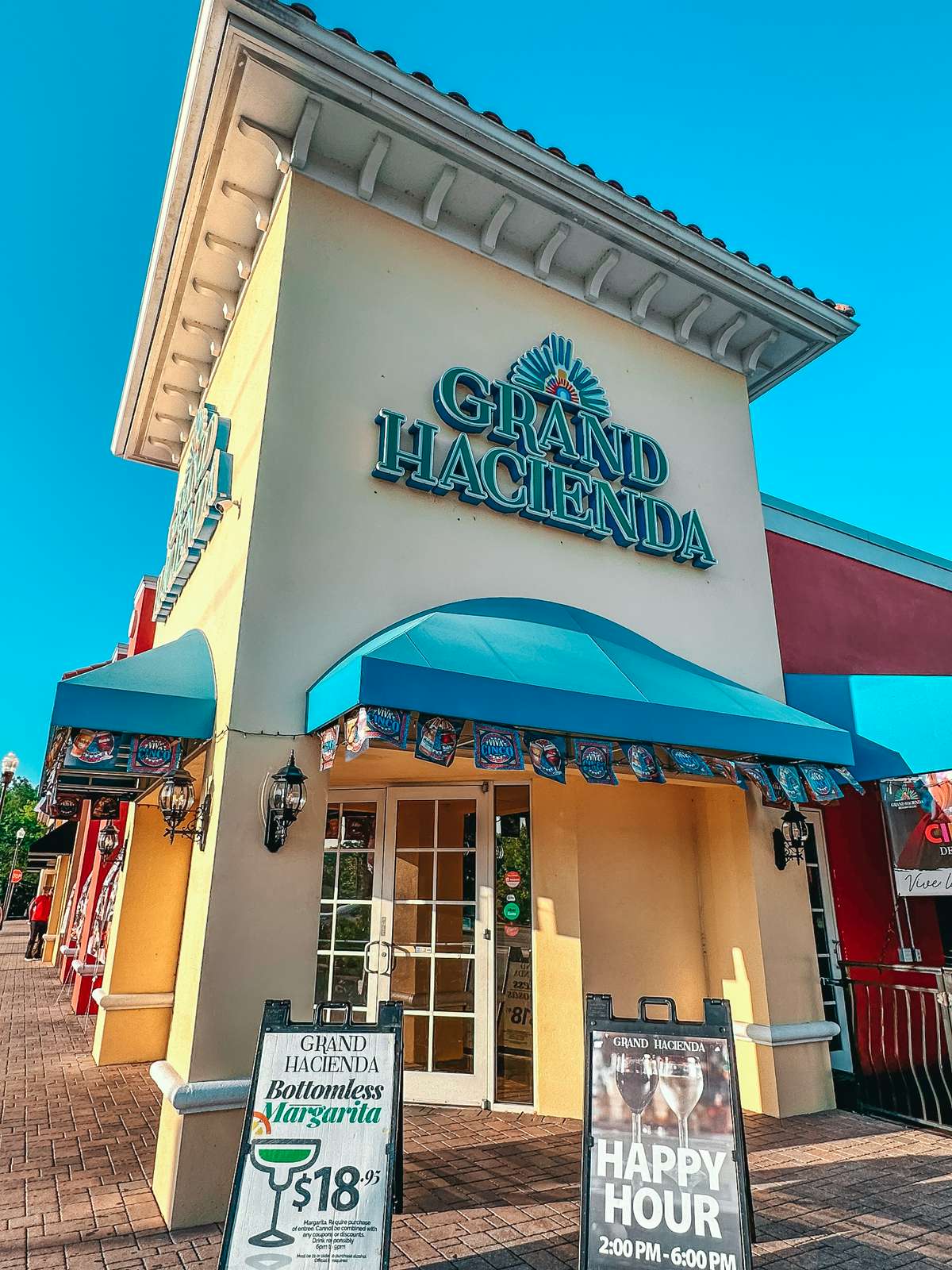 Doodle Noodle Bar
If you're looking for a unique dining experience in Westchase, you won't want to miss Doodle Noodle Bar. This fast-casual Asian restaurant stands out for its 2D hand-drawn interiors and creative menu, which features a variety of noodle dishes, pho, rice bowls, and more.
One standout dish at Doodle Noodle Bar is the short rib pho. The beef is incredibly tender and falls off the bone, making for a rich and flavorful broth. If you're in the mood for something with a little more spice, try the vong way, which is packed with bold flavors and a satisfying kick.
In addition to the food, Doodle Noodle Bar also offers a selection of beverages that are sure to impress. The pretty n passionate lemonade, with the addition of strawberry-popping boba, is a must-try. It's the perfect balance of sweet and tart, and the boba adds a fun texture to each sip!
When you visit Doodle Noodle Bar, be sure to take in the unique 2D surroundings. The hand-drawn interiors are a feast for the eyes, with playful touches like the noodle inspired lighting and "in the mood for noods" neon signage.
Overall, Doodle Noodle Bar is a great spot to satisfy your cravings for fast casual Asian cuisine in Westchase. Whether you're looking for a hearty meal or a refreshing drink, you're sure to find something that hits the spot!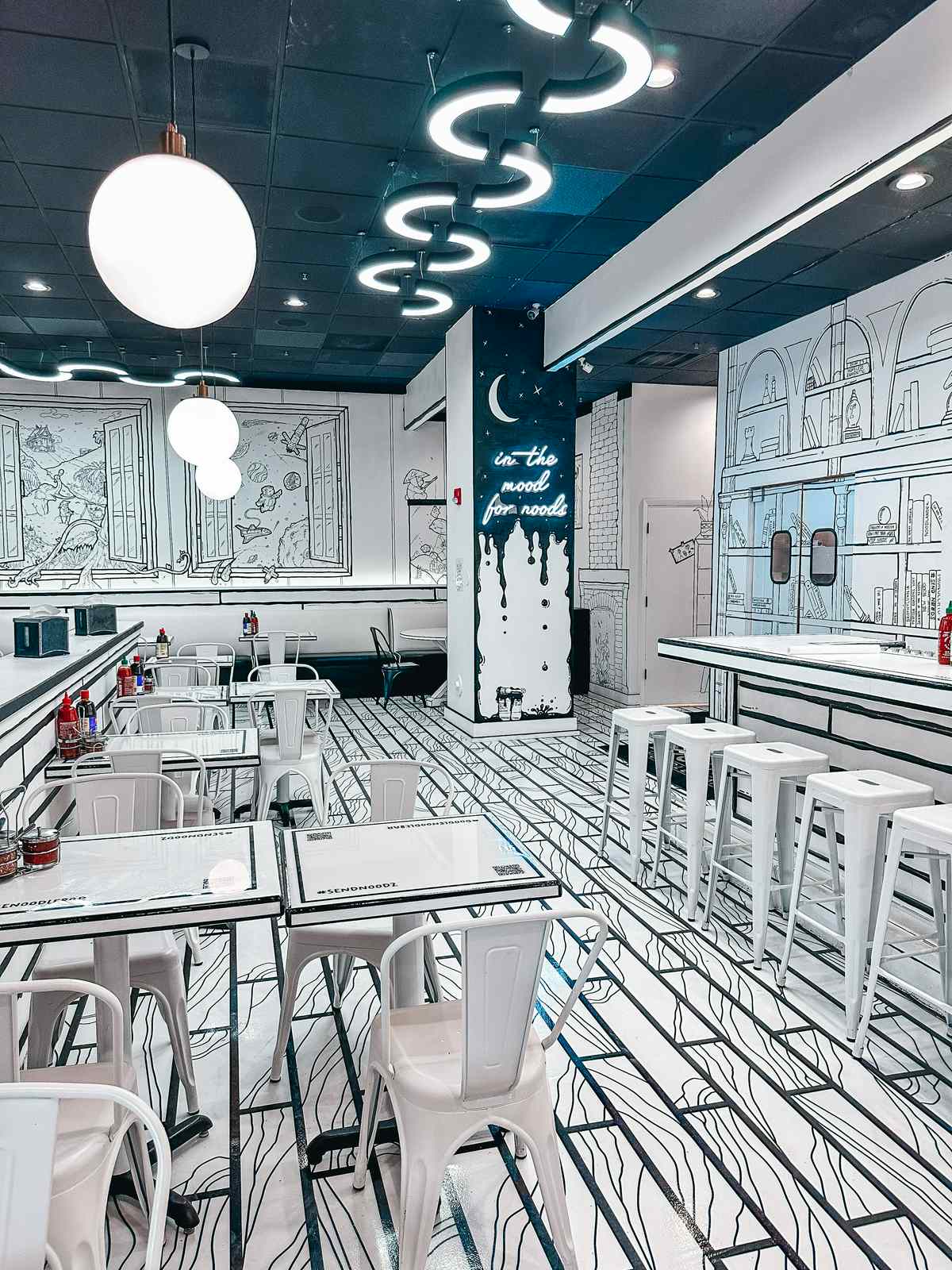 SeaGlass Tavern
You're going to quickly fall in love with SeaGlass Tavern and its diverse menu full of made-from-scratch dishes, this restaurant is a must-visit for anyone who appreciates classic cuisine with a modern twist.
SeaGlass Tavern's menu has something for everyone, from their mouth-watering pastas to their perfectly cooked short ribs. And if you're looking for something a little more unique, their pina colada shrimp is a popular appetizer that is sure to please. I had the pleasure of trying it myself and can confirm it was delicious.
Another standout dish is their octopus, which is notoriously difficult to prepare, but SeaGlass Tavern's chefs absolutely nailed it. The tender and flavorful octopus was a true highlight of the meal.
For entrees, I tried the orange glazed salmon, guava apricot pork tenderloin, and chimichurri steak. Each dish was a delicious medley of flavors, but the chimichurri steak was truly exceptional. The flavor of the chimichurri sauce was spot on and elevated the dish to another level.
And as far as cocktails go, my mezcal lovers out there will be pleased with the Sorry Mom which is mezcal, chile liquor, lime juice, egg white, raspberries, and agave! Remi can attest to their smoked old fashion which included a nice little show for presentation.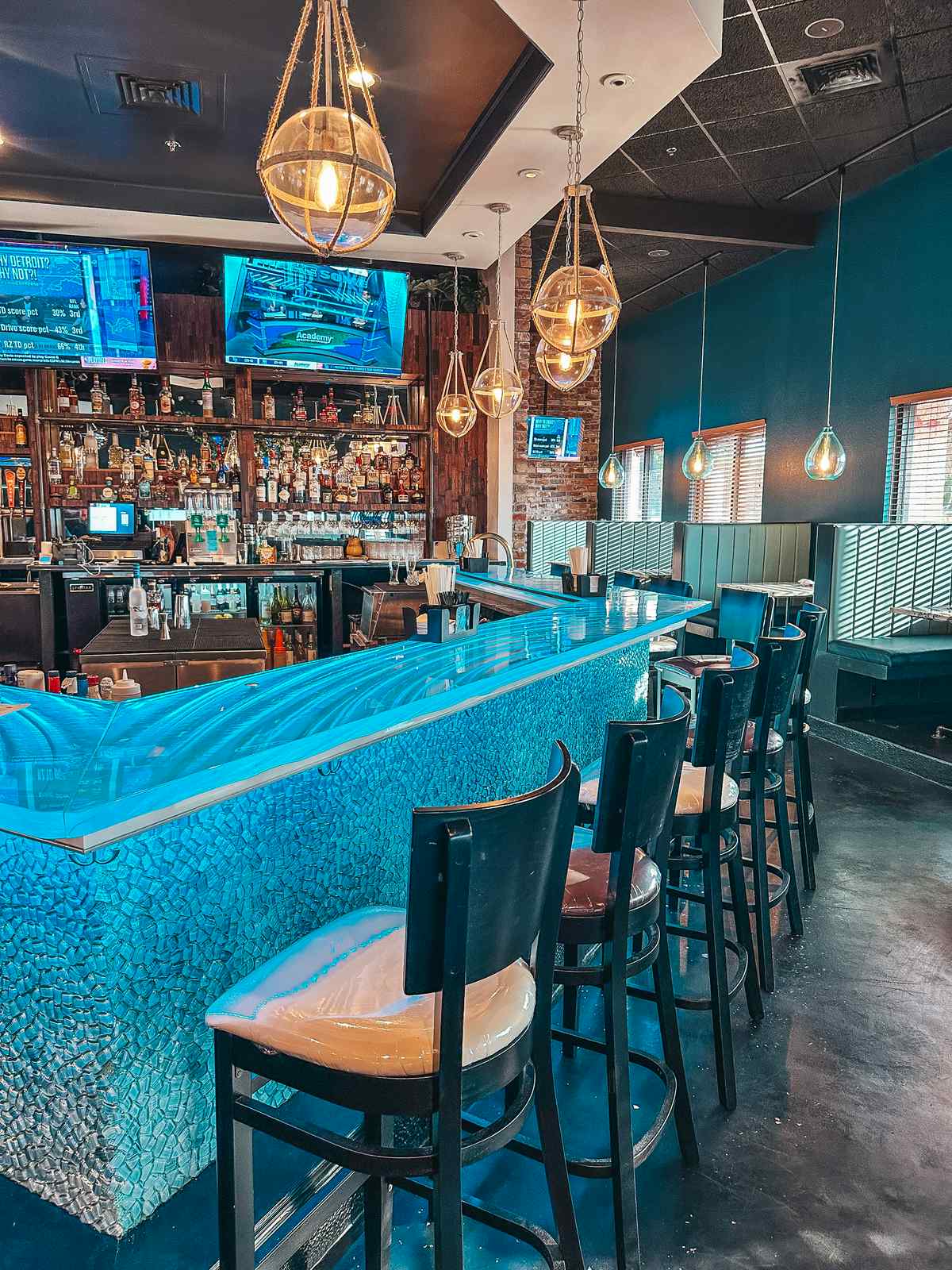 King of the Coop
I first tried King of the Coop when I checked out their Seminole Heights location, and it was love at first bite!
For those who aren't familiar, King of the Coop is a Nashville hot chicken spot. You can get sandwiches or tenders (I went with tenders!) and then choose your level of heat.
You have six heat choices starting at Naked (with no heat) and ending with Coops Fury (a blend of Nashville Hot and Habanero powder). We got Midway which is right in the middle, and it had just the right amount of heat for us.
The chicken was crispy, juicy, and SO flavorful! At one point I thought that fried chicken wasn't really my thing, but King of the Coop showed me otherwise.
Note: The Westchase location is not open yet! But should be within the next month or two.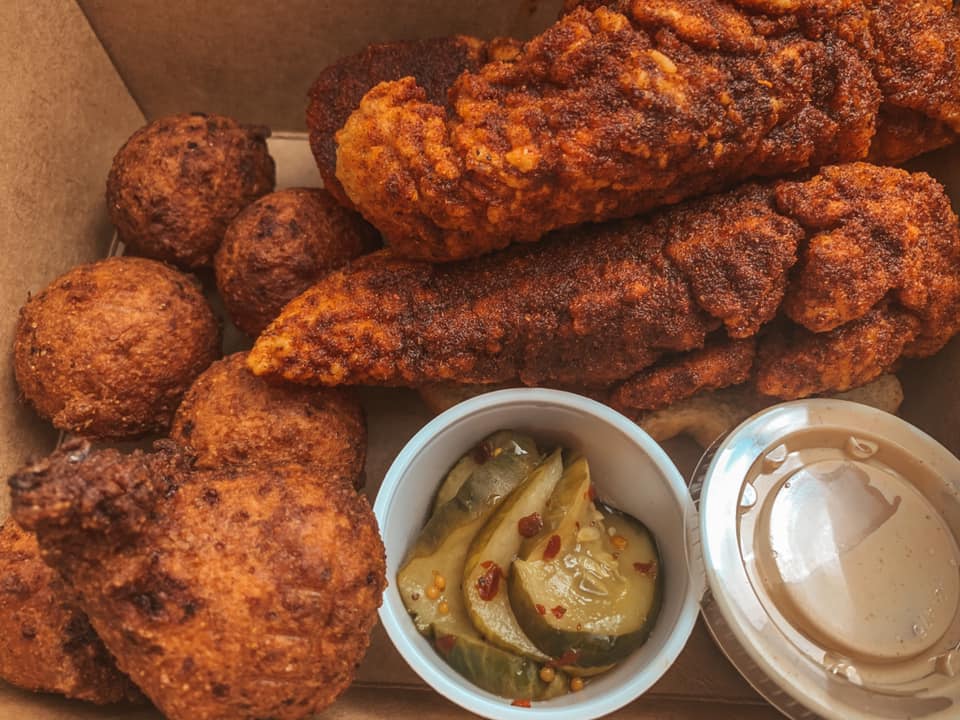 Siam Thai Restaurant
Look no further if you're seeking the greatest Thai food Westchase (and maybe even Tampa Bay) has to offer. Siam Thai provides quality, authentic Thai. I can assure you, you will not be disappointed.
I get their shrimp pad Thai at least a couple of times a month…it's becoming quite an addiction. Their already affordable menu becomes even more affordable during their lunch special! Get an entree with a salad and dessert for less than $10!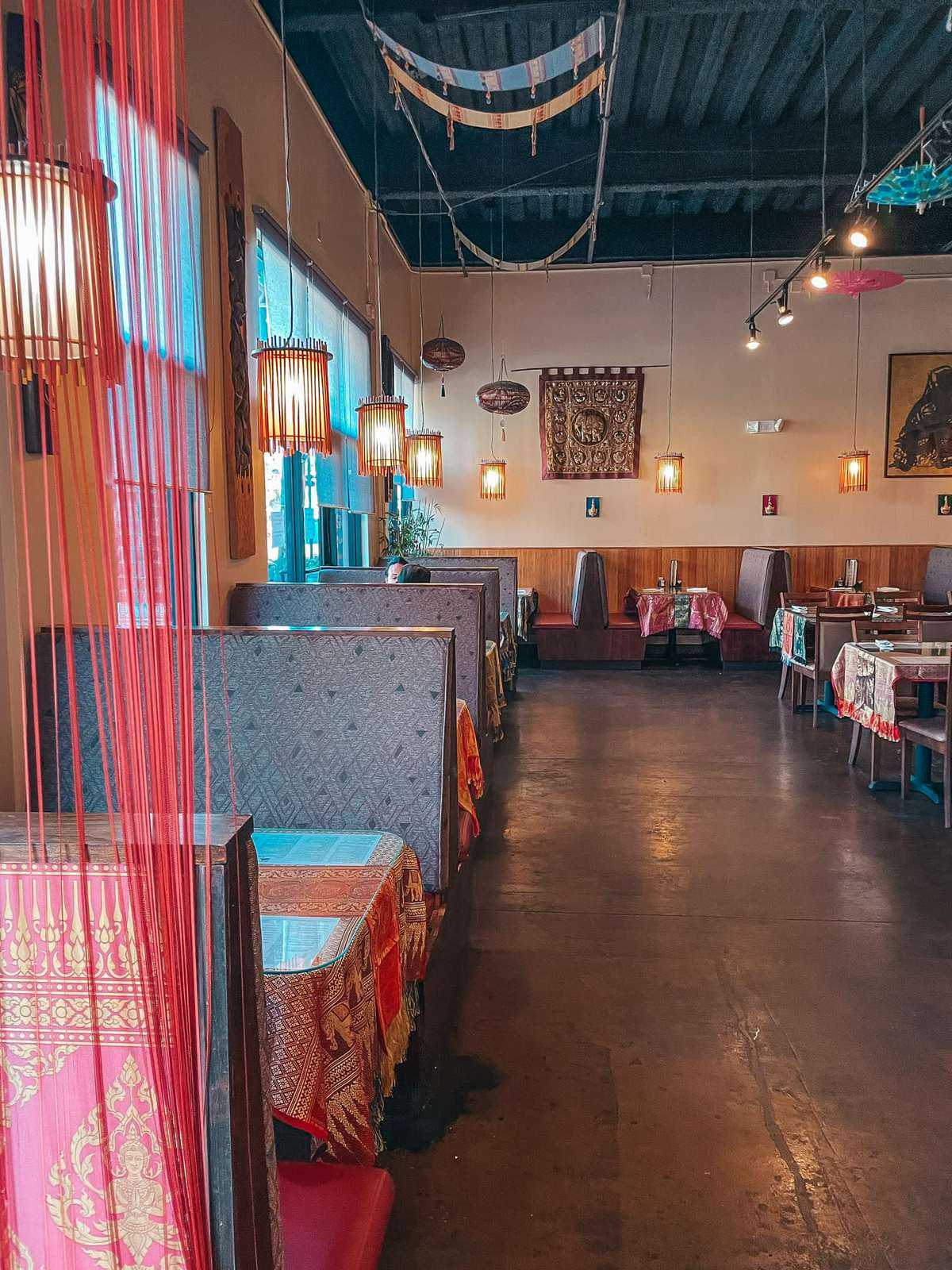 Sushi Alive
Craving sushi in Westchase? Get over to Sushi Alive. They have happy hour, lunch specials, and deals when you sign up for their texts. Their happy hour is so worth it, offering deals like $3 and $4 rolls!
They have a number of rolls to choose from, from classics to their own unique creations. I'm always torn between trying something new or continuing to get my obsession, the boom-boom onion roll.
Enjoy their red geisha cocktail while you wait for your rolls!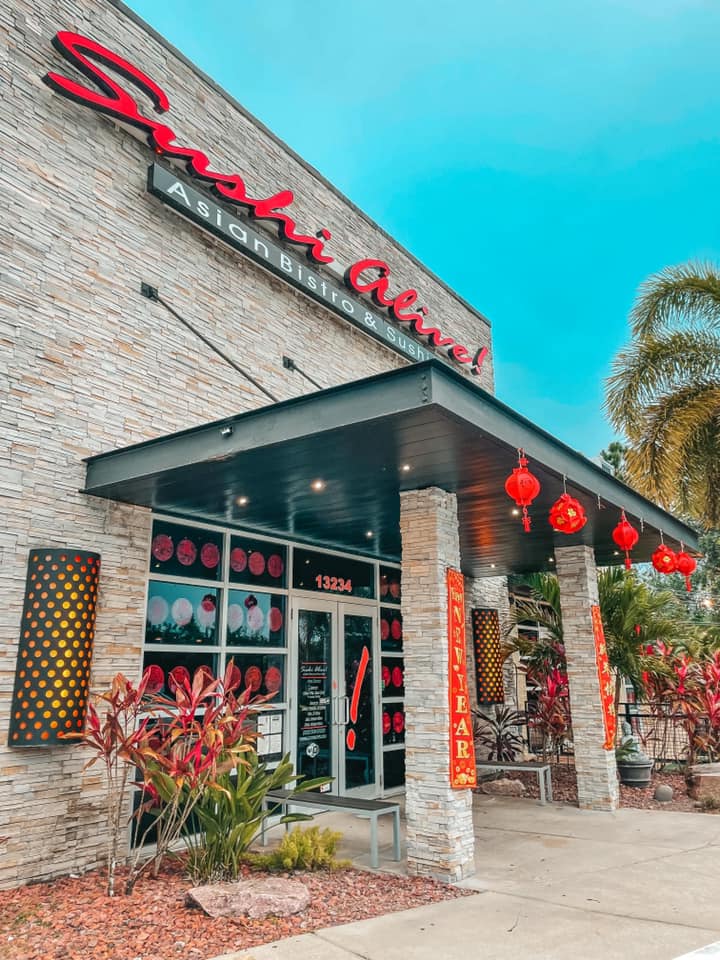 Hungry Greek
Hungry Greek is a Florida chain serving up amazing Greek cuisine that includes bowls, pitas, salads, and of course baklava if you save room for dessert!
I cannot get enough of their Greek salads! The dressing is perfection and the chicken has such a nice grilled flavor. Something that is equally enjoyable is the warm pita they serve with tzatziki along with your meal. It's seriously heavenly.
BONUS places in Westchase
The Grind
If you're looking for a breakfast spot or cute coffee shop in Westchase, head over to The Grind! For your lattes, they have a variety of flavors and flavor combinations, as well as menu items such as breakfast burritos, bowls, and sandwiches. Or sweet alternatives like French toast and pancakes.
They even have one of these coffee shops in St. Pete!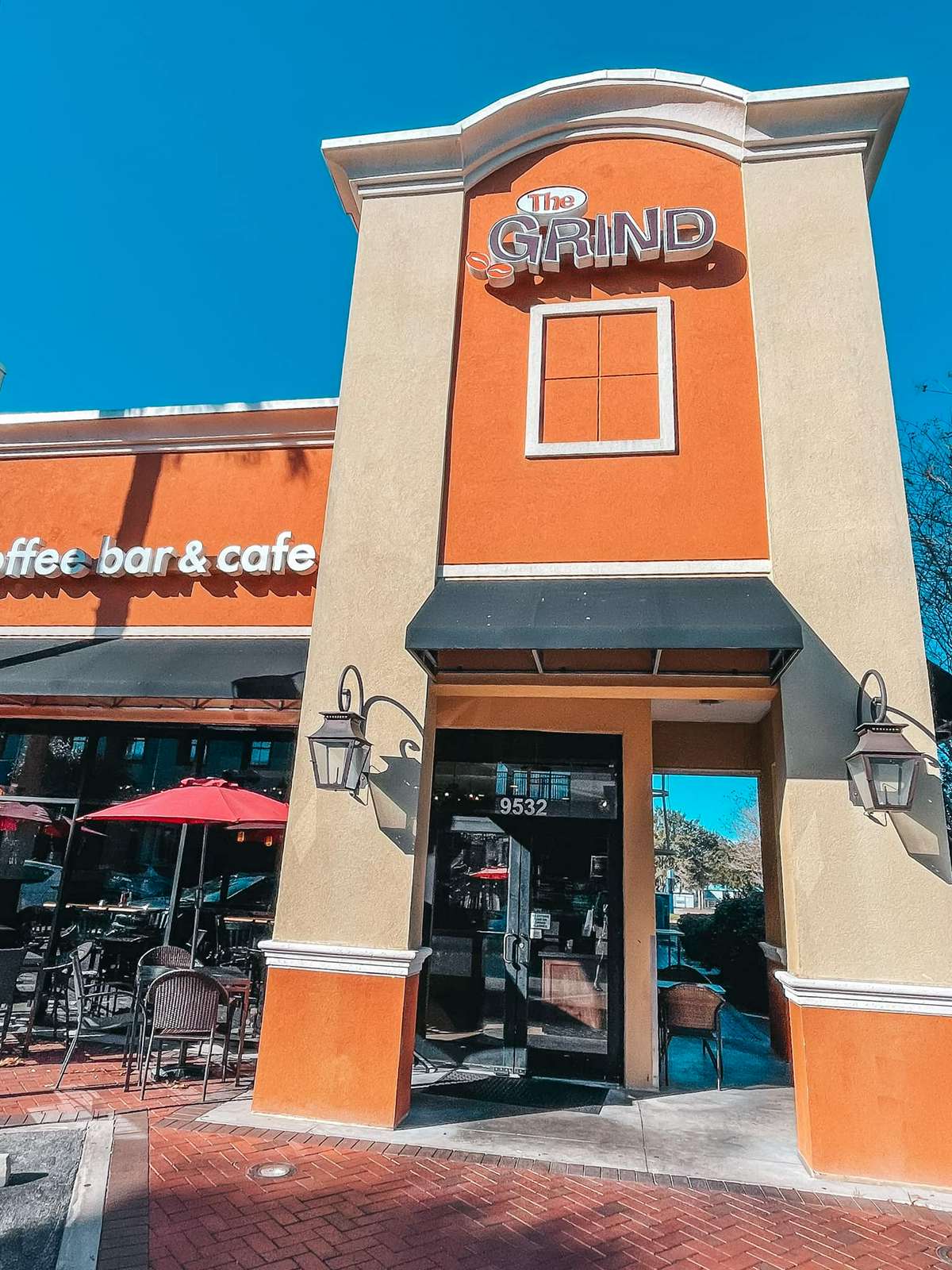 Repeal 18
Repeal 18 is a MUST if you want a yummy craft cocktail. It has speakeasy vibes and is a handcrafted cocktail lounge. Along with cocktails, they also offer bar games like pool and darts. The best part is the games are even free. Craft cocktails and games? That's my kind of place!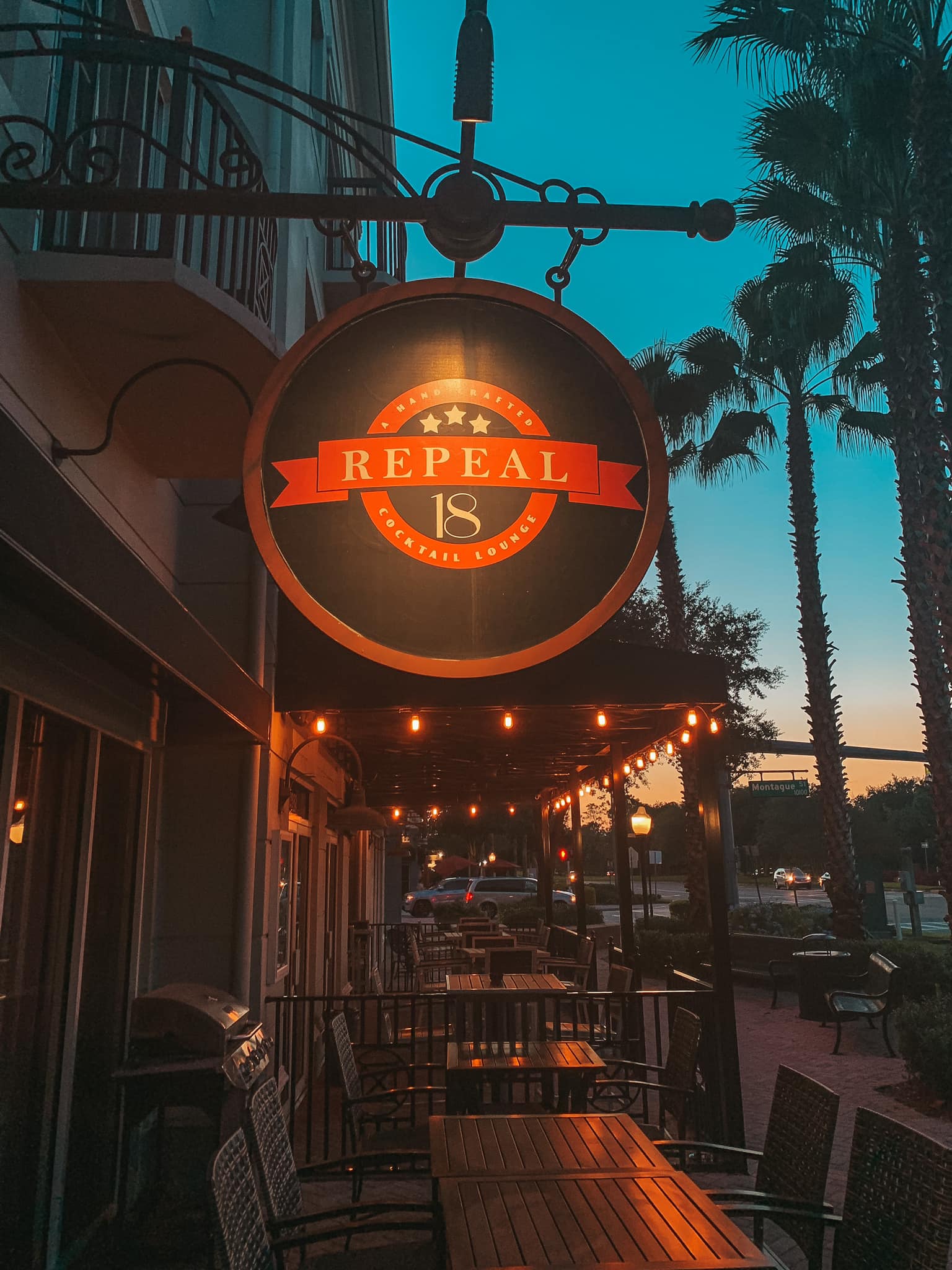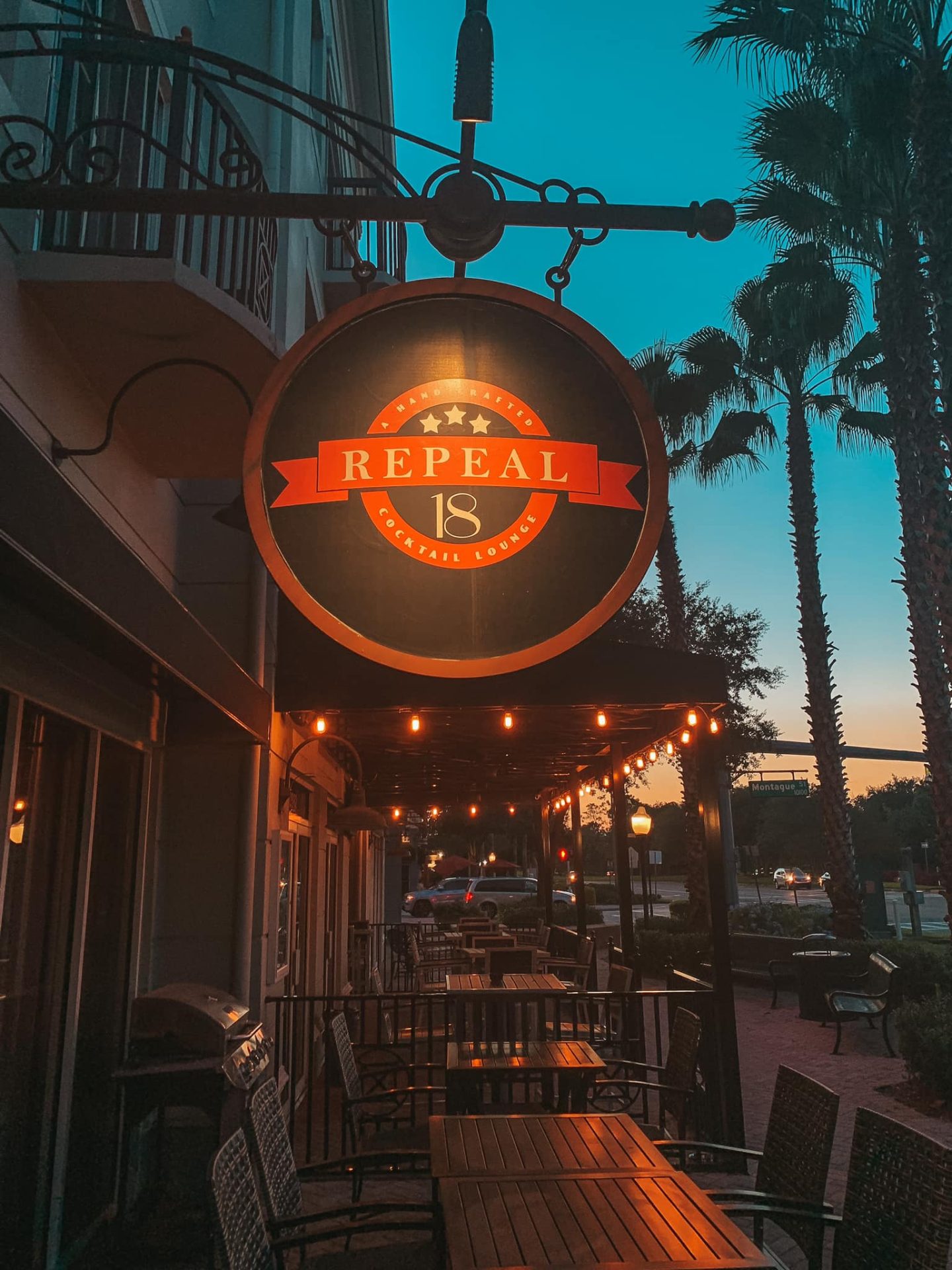 I hope you found something to satisfy your craving from these delicious restaurants in Westchase. Let me know which spot you're most looking forward to trying!
Before you go, make sure you follow me on Insta @guidedbydestiny and check out some of my other Florida posts like:
20+ Free Things to do in Tampa
Best restaurants in Channelside Tampa
Best Rooftop Bars in Tampa Bay