This post contains affiliate links which means that I will make a small commission if you purchase a product after clicking on any of them, at no extra cost to you.
I don't know about you, but when I drink, I like to keep myself occupied. Sitting at a table just drinking a cocktail isn't really my style. Luckily, there are so many fun bars in Tampa and St. Pete that satisfy all my needs— equipped with good drinks, a cool atmosphere, and fun games. Here are my top places:
Fun bars in Tampa
Gametime
Located in Ybor, Gametime is a dupe for Dave and Busters, but a shorter drive if you're in the Tampa/St.Pete area. I'd say they have pretty much any game you'd want to play here, whether it be bowling, air hockey, basketball, or Jurassic Park Arcade.
They really have it all. It's easy to see why this is such a fun bar in Tampa!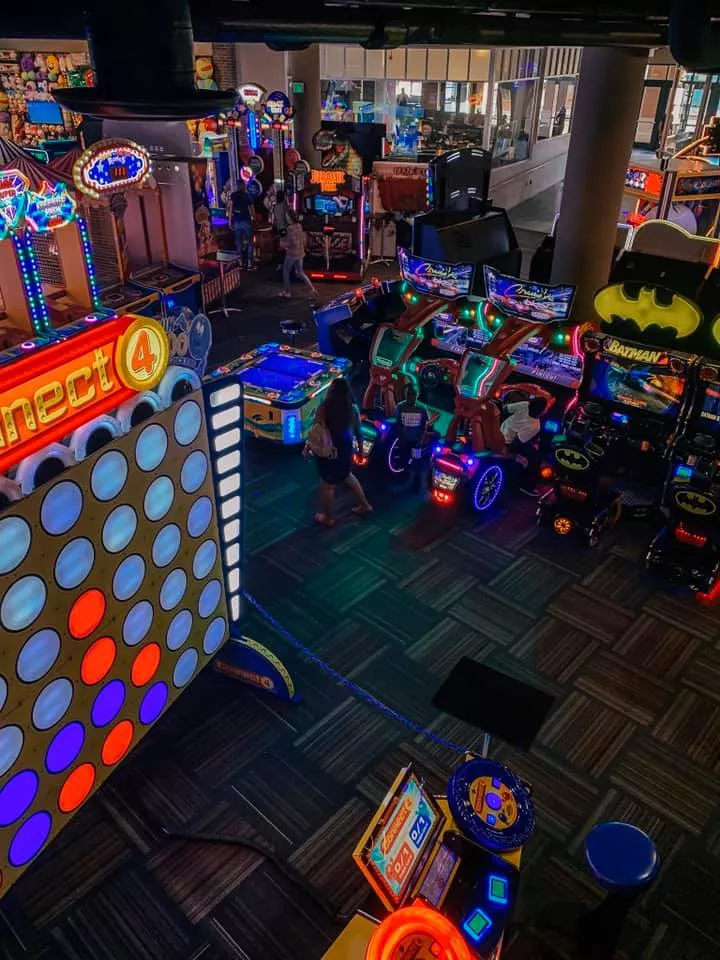 Along with game options, you also have a lot of yummy drink options too. I absolutely love when places use real fruit for their drinks, and Gametime has quite a few of these on their drink menu.
I recommend the Strawberry Smash or the Watermelon and Mint Sangria. They also have a pretty solid food menu here if you work up an appetite playing games.
If you want to go out after for a fun night of dancing, there are also plenty of fun bars in Ybor within walking distance to choose from!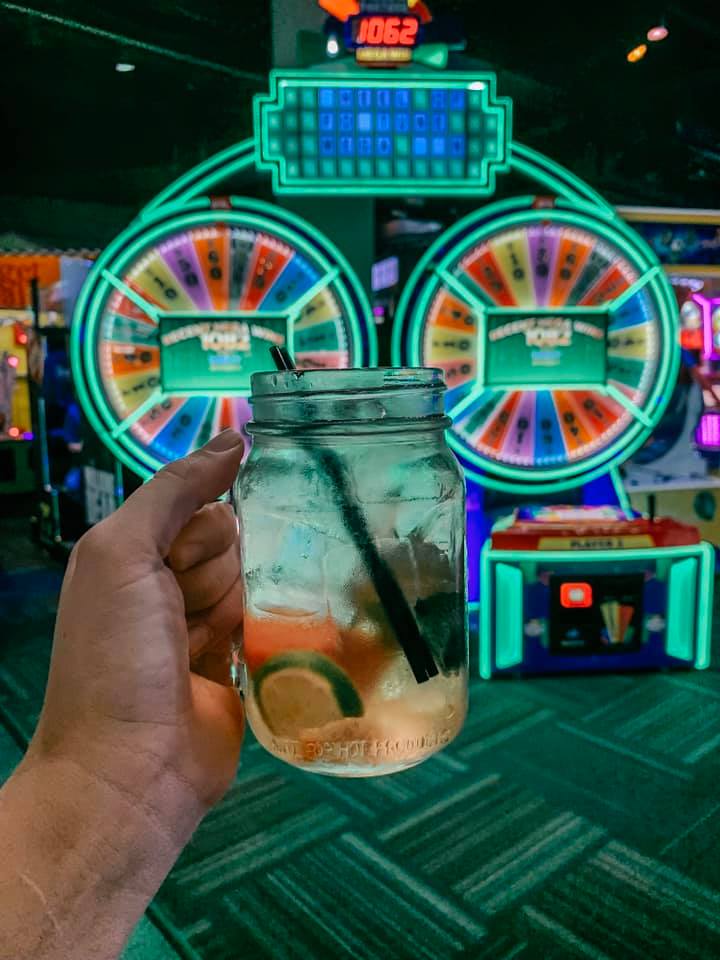 Nebraska Mini Mart
The cool thing about Nebraska Mini Mart (depending on the weather) is it's mostly outside. Now that might not sound ideal for Florida summers, but they do have an indoor area with AC as well for those extra hot days.
They have cornhole, shuffleboard, Jenga, and ping pong. The thing that put this place a little over the top for me was how friendly the staff was. They took time to give recommendations and explain specials.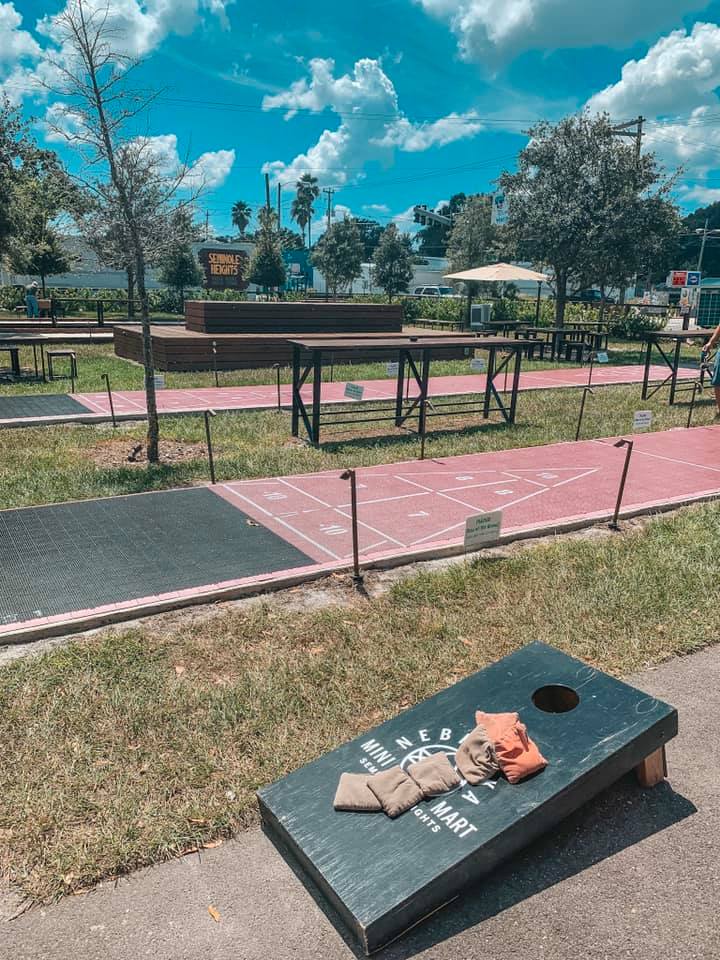 When it's nice, they open the big garage door for the indoor area, so you still can get some fresh air in there.
This place had a really unique menu as far as food and drinks go. Seminole Heights really offers a ton of awesome bars and great restaurants. The drink options here were a little limited, though. I had the Social Butterfly, which is a dry rosé wine, sweet vermouth, and berry oleo Saccharum (translates to oil sugar).
It was really yummy, and not overly sweet. The glass noodle salad is really good, but very spicy — like my-eyes-were watering-spicy! I could've snacked on their truffle chips all dang day, though!
Sparkman Wharf & Splitsville
This is such an awesome waterfront location located right in Channelside. Here, you can walk through Sparkman Wharf, which has a ton of little food stands set up with a whole lot of options on the food front.
Whatever you're craving, I'm sure you can find something to satisfy your tastebuds here.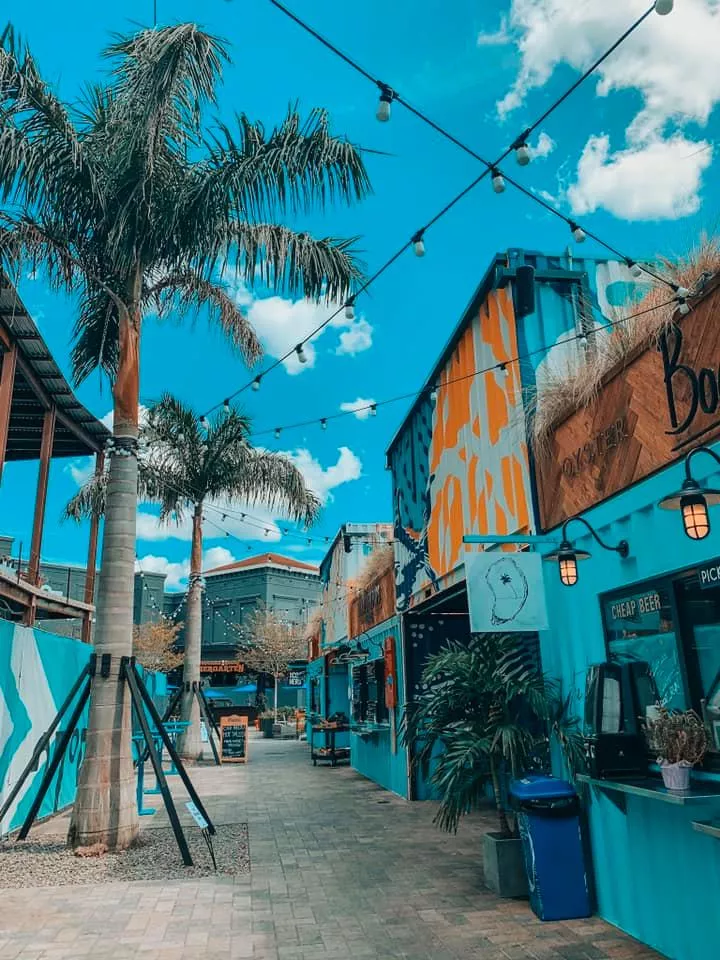 Once you go into Splitsville, you'll notice the setup is southern and upscale, but it has a chill vibe. They have darts, pool, lawn bowling, bowling, ping pong, and skeeball. During the week, everything was very open, but on the weekends, it tends to get busy.
You can test your luck, show up, get your name on a list, explore the area, and even get some eats at Sparkman while you wait, or you can call ahead and make a lane reservation for bowling.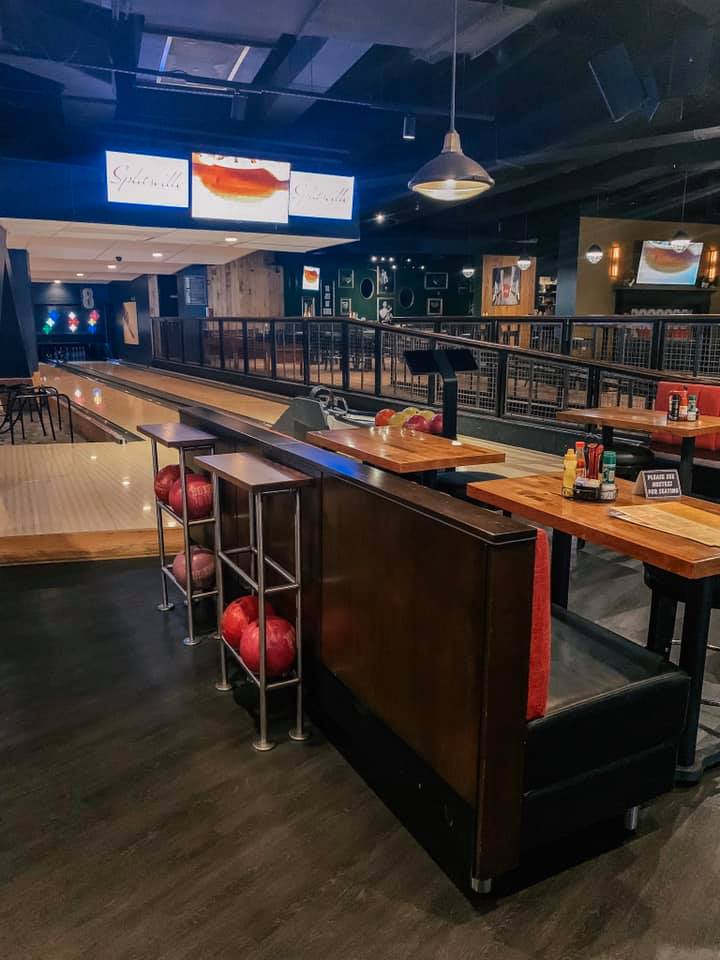 You have some fun options for handcrafted cocktails here as well, my personal favorite being the Florida Crush. It's Tito's muddled with oranges and strawberries, a splash of fresh-squeezed OJ, and agave syrup.
If you don't grab something at Sparkman Wharf, Splitsville has all of the comfort food you could dream about on their menu. While you're in the area, enjoy some ice cream from one of the best dessert spots in Tampa, Hampton Chocolate Factory!
GenX Tavern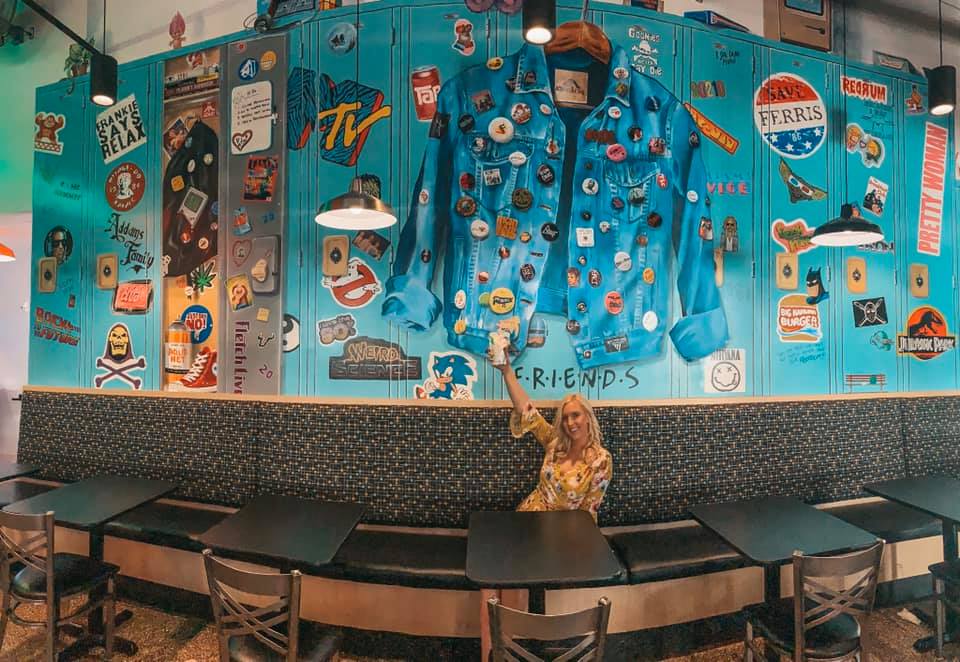 GenX Tavern is super unique. It really made me feel like a kid again walking into it. There's a back room that feels like your childhood bedroom. It has comfy couches for you to sit on, cubbies full of random VHS tapes, old board games, lava lamps, and other random trinkets and toys that'll take you right back to the '80s and early '90s.
Of all the sights to behold here, the one you can truly get lost in is the giant locker mural, which is so convincing you'll want to pull your Lisa Frank-inspired Trapper Keeper out of it after a few Adult Capri Suns.
This wall is insane, and it's a true treasure trove of all things '80s and '90s, from its Nintendo Game Boy to its Fresh Prince of Bel-Air graffiti to its OG Tampa Bay Buccaneers Pirate rendering.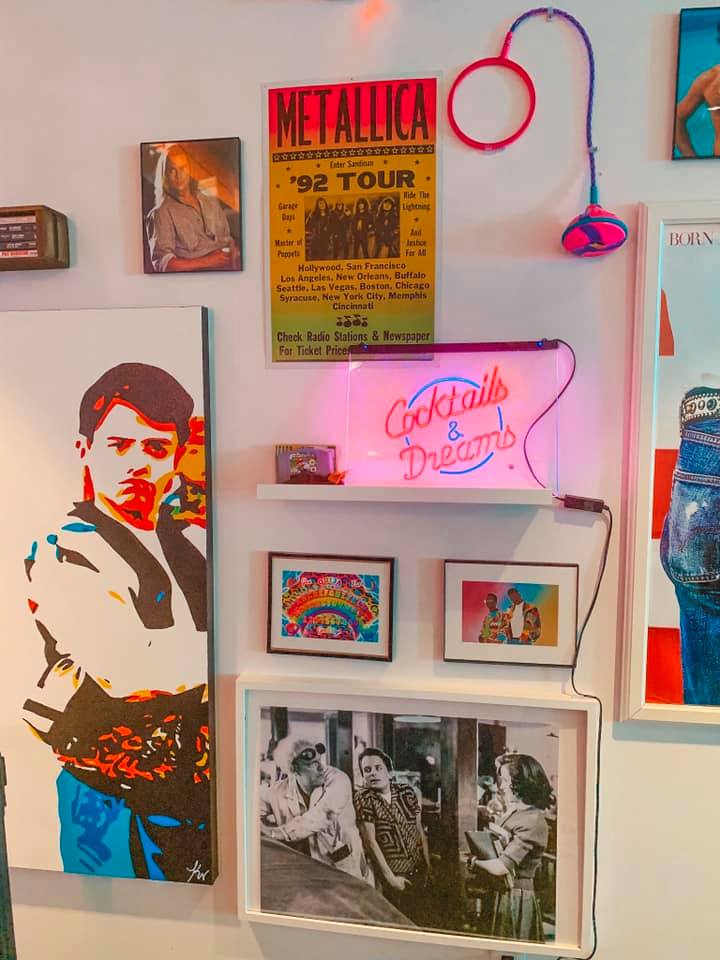 The games here are not the usual games I look for, but the place itself is just unlike any other place I've been to in the area. They have pinball and arcade games, skeeball, Atari pong, classic Nintendo, and basketball.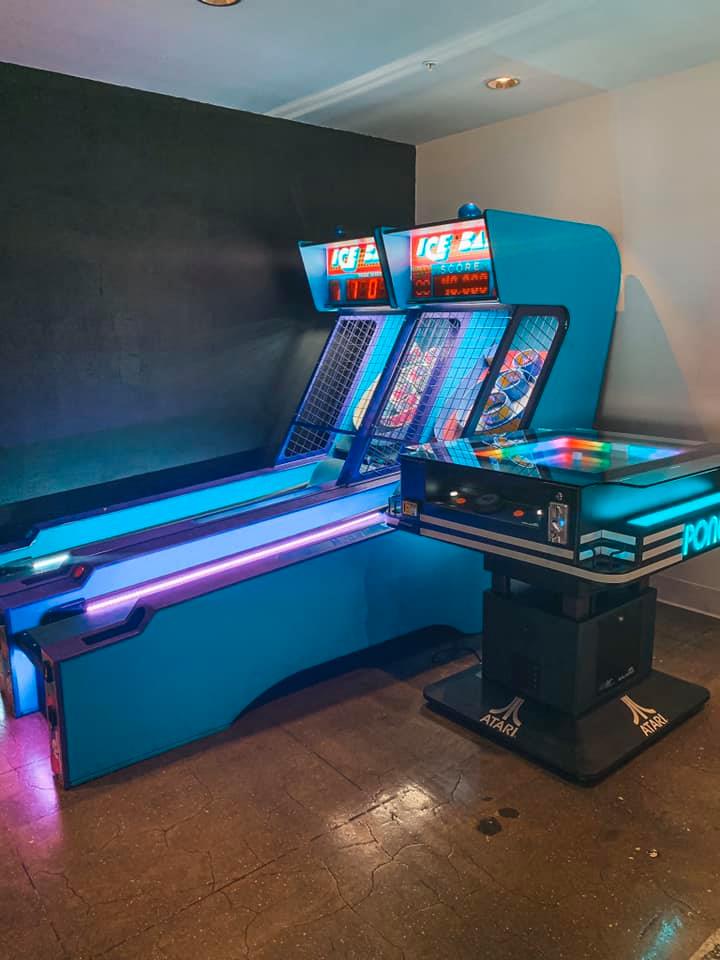 All of their menu items stayed on theme too, with items such as the Happy Gilmore wedge salad and the classic Dunkaroos if you're up for dessert. The cocktail menu is where they really nailed it. With drinks like the Strawberry Starburst, Gusher, and their most popular, the Adult Capri Sun (in three different flavors), you're sure to put your taste buds through a time machine.
Related read: For more of the best bars in Tampa check out my Tampa guide!
Fun bars in St. Petersburg
3 Daughters Brewing
This has been one of my go-to spots since moving to Florida. 3 Daughters takes the cake for being one of the best breweries in downtown St. Pete. It's located in a warehouse, so the place is very open.
There is a small room that has arcade games like pinball, another room with a bar and tables where you can play card games, and the main area.
The main area has a stage where bands often perform. There are darts and Foosball in this area as well. An outdoor area has even more seating, as well as cornhole, Connect Four, and Jenga.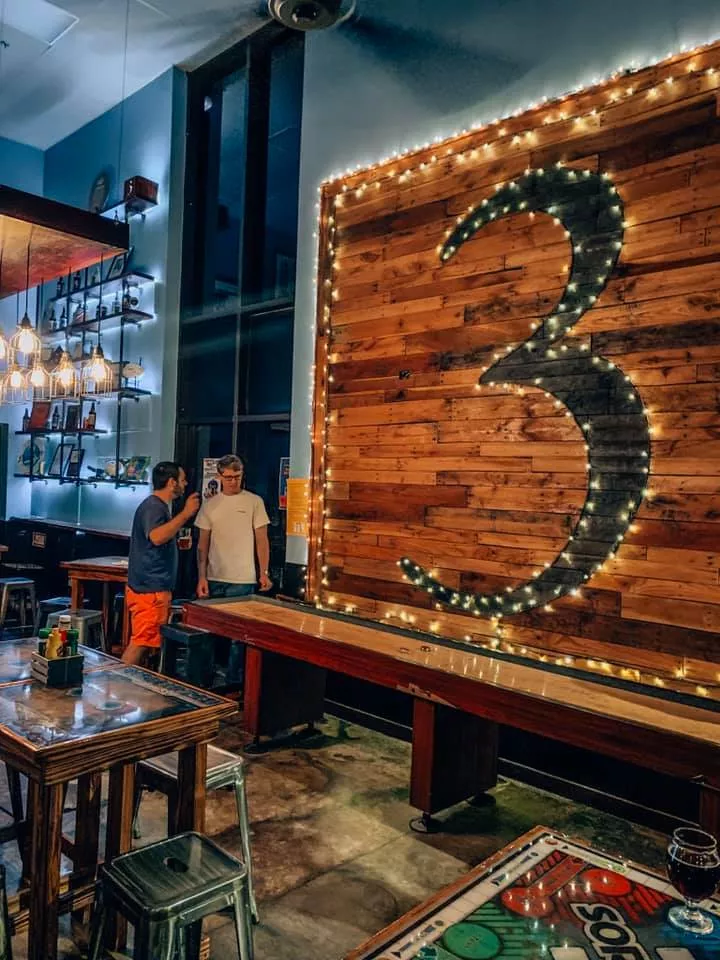 The cider bar is located in the main area. I'm not much of a beer drinker, so going to a brewery that has soooo many cider options is such a treat. They are constantly showcasing different flavors, and now along with the hard ciders, they have hard seltzers as well.
My all-time favorite cider from 3 Daughters is Blueberry Peppercorn. It sounds so weird, but it just works magic on your tastebuds. There are always so many bomb flavors to choose from, so I always get a flight.
They also do events during the week like yoga, crafts, and holiday-themed events (check out their calendar).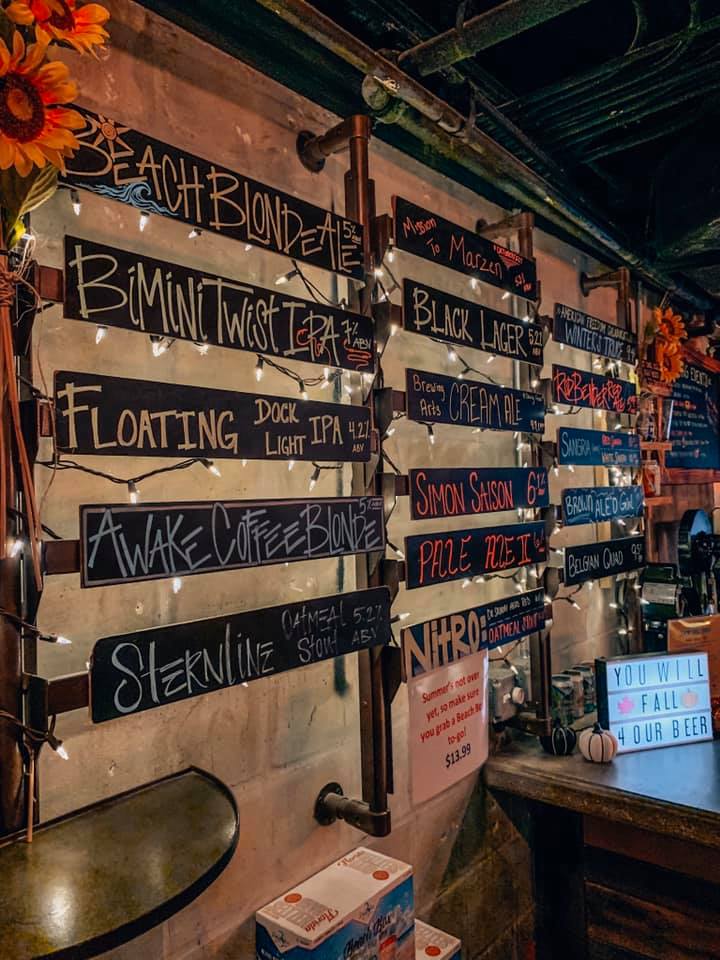 Dog Bar
First of all, combining two of my favorite things, dogs and bars … and then throwing in multiple rooms full of games to play? I'm obsessed. Most people who go here do have dogs, but I've only gotten a few weird looks when strutting through the entrance without one.
Seriously though, this is a great place for humans and dogs alike. There are employees walking around in referee shirts to make sure the dogs are all playing nicely. They're called "Rufferees." I literally thought that was the funniest thing when I heard that.
Anyway, this bar has a huge open outdoor area with turf for the pups to play on, but there's also an indoor area where games are located. They have darts, pool, skeeball, basketball, Jenga, and did I mention dogs? So, yeah, this place is pretty great.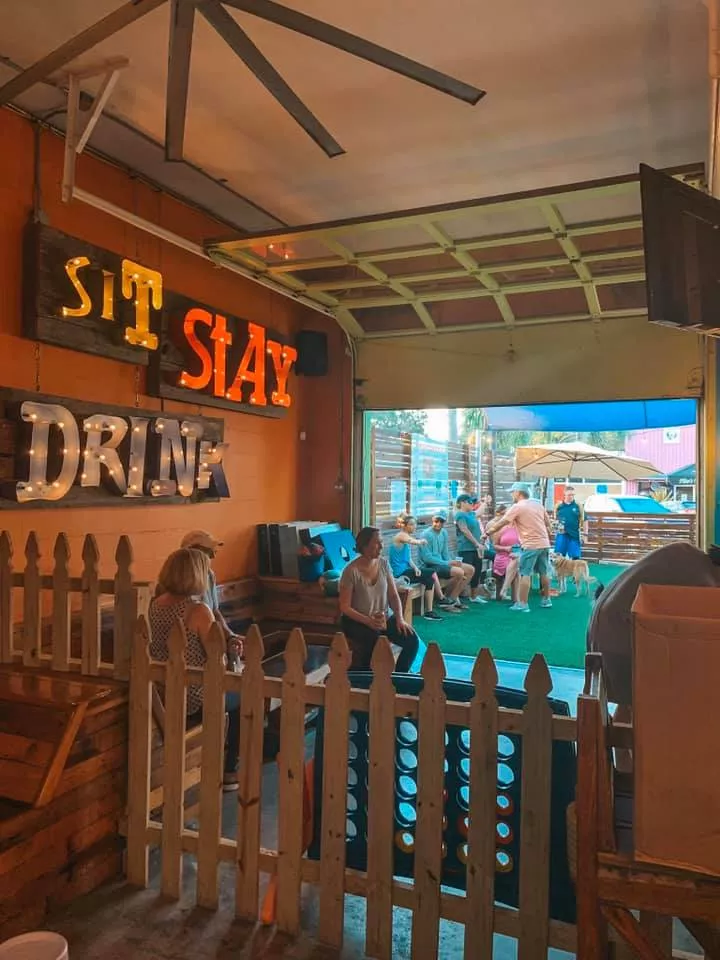 If unlike me, you do have a dog and want to go here with your pup, they require you to get a membership so they can ensure all puppy patrons are up to date on their shots, healthy, non-aggressive, and all of that good stuff.
Dog Bar doesn't serve food. However, they sometimes have a food truck vendor setup out front if you get hungry. They don't really have any specialty cocktails, but you don't really care, because, well, dogs.
Right Around the Corner-Arcade Brewery and Craft Beer Bar
A very small place in comparison to the rest, but it has a lot of character. It's also a two-minute walk from Dog Bar, so you can hit up both for two totally different gaming and drinking experiences.
For such a small place, Right Around the Corner is jam-packed with gaming options. They have arcade games, pinball, Nintendo 64, classic board and card games, skeeball, a dart board, and air hockey.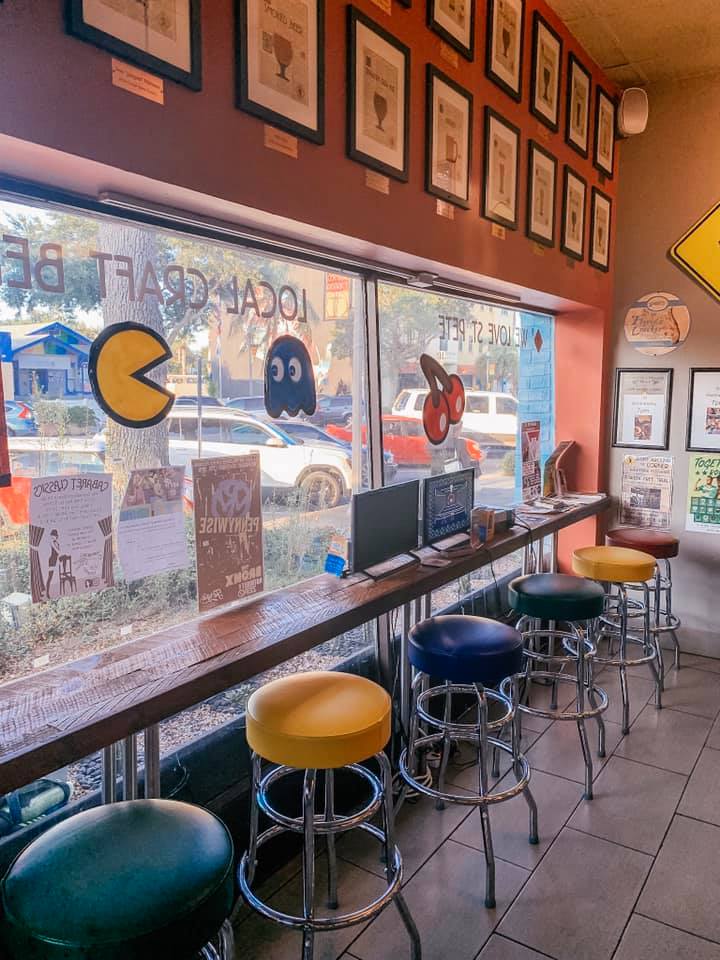 I enjoy the vibe and games here so much that I don't mind much they don't serve any liquor. It's all beer and wine. Sometimes, they offer a hard seltzer on one of their eight rotating taps. Right Around the Corner has its own beer on tap, along with hand-picked beers from some of the best breweries in the world.
Related read: For more of the best bars in St. Pete check out my local picks for the best bars in DTSP!
Park and Rec
Park and Rec has a lot of different areas. You have one indoor section that has arcade-type games, like Guitar Hero and Dance Dance Revolution, as well as an outdoor section that has corn hole, pool, Jenga, Connect Four, foosball, and giant pong! The game selection here is pretty on point. They definitely have something for everyone.
There's actually a Park and Rec location in Tampa as well! These fun Tampa bars are also perfect for birthday parties in Tampa Bay!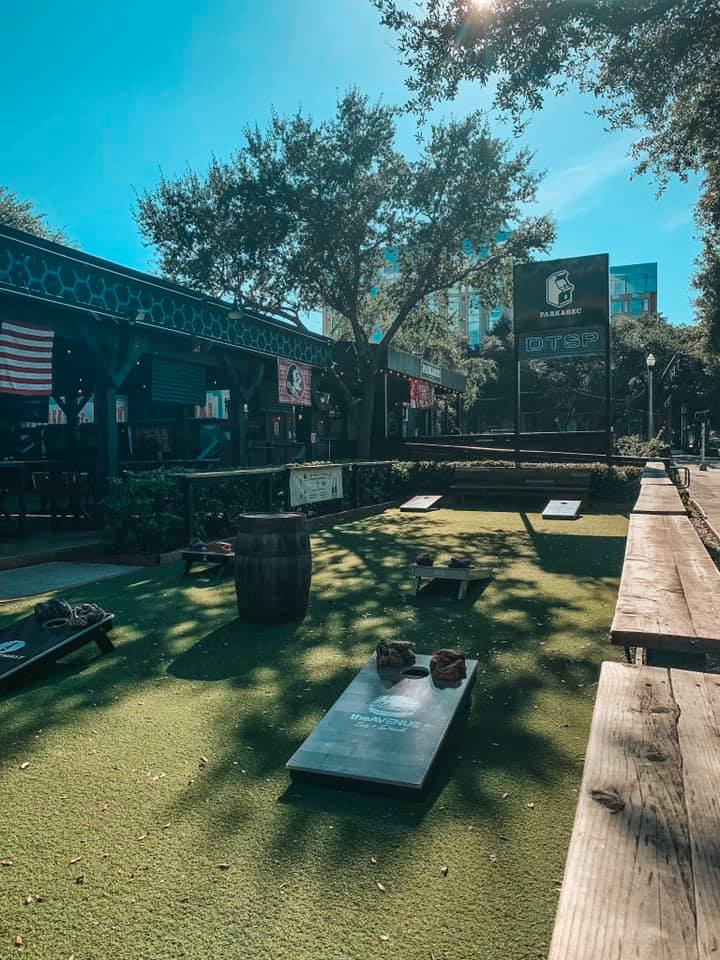 Most of these areas have their own bars too, which is nice. You usually don't have to wait too long for a drink. It gets pretty busy on the weekends since they have solid DJs. Luckily, they have an extra bar open outside to help with the increase in demand.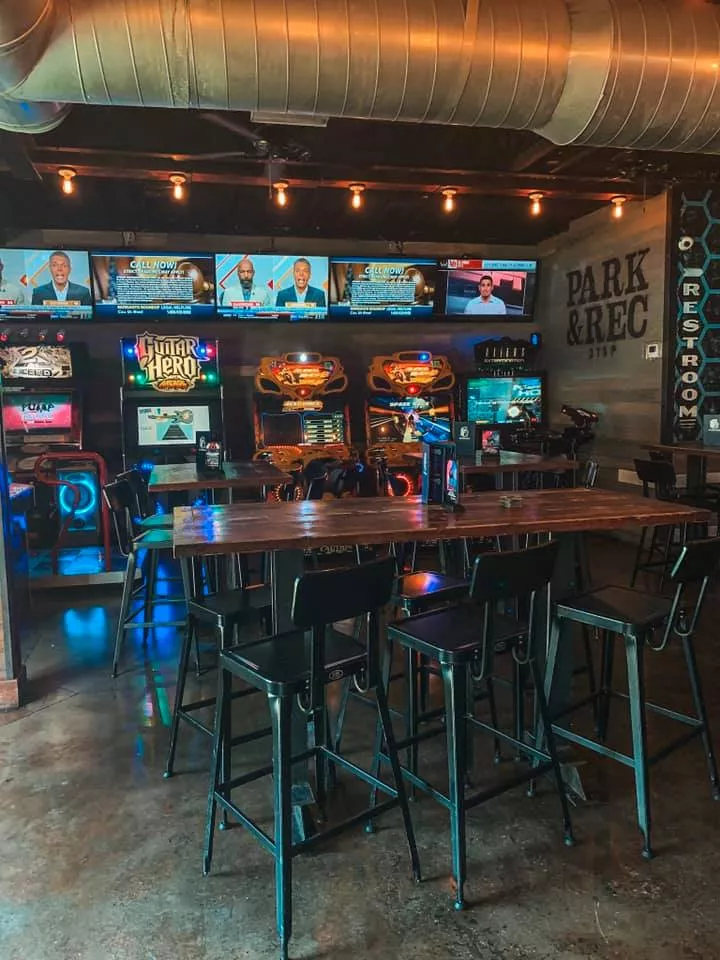 Regardless of if you're a hardcore gamer or not, these are some unique places to hang out with friends and enjoy delicious drinks. If you get a chance to check them out let me know what your think!
Before you go, be sure to check out a few of my other local posts:
Best Things to do in Downtown St. Pete
20+ Free Things to do in Tampa
Enjoy this post? Share it with others! And be sure to follow me on Insta (@guidedbydestiny) for more Tampa Bay and travel!