This post contains affiliate links which means that I will make a small commission if you purchase a product after clicking on any of them, at no extra cost to you.
If you're looking for the best restaurants in Lakeland, Florida, you've come to the right place! Lakeland is home to a vibrant food scene, with some of the most delicious and unique eateries around. From casual bistros and food halls to upscale dining experiences, these can't-miss restaurants in Lakeland offer something for everyone. Read on for my picks for the best restaurants in Lakeland!
Best restaurants in Lakeland
Nineteen61
Nineteen61 strives to create innovative menus that are both authentic and modern in Latin culture. Dishes are prepared by creative and passionate chefs using fresh ingredients, resulting in a full menu of memorable and exquisite items that combine a modern Spanish style accompanied by a Latin American twist including a Southern propensity.
This Lakeland restaurant aims to provide more than just good food and drinks. They want to ensure you recieve a memorable experience that will bring delight to all your senses.
Nineteen61 was actually named after the year Chef Marcos Fernandez's (the owener and head chef) parents were exiled from Cuba. Chef Marcos brings his Cuban heritage and passion for food to create a unique and unforgettable experience every time you dine with them.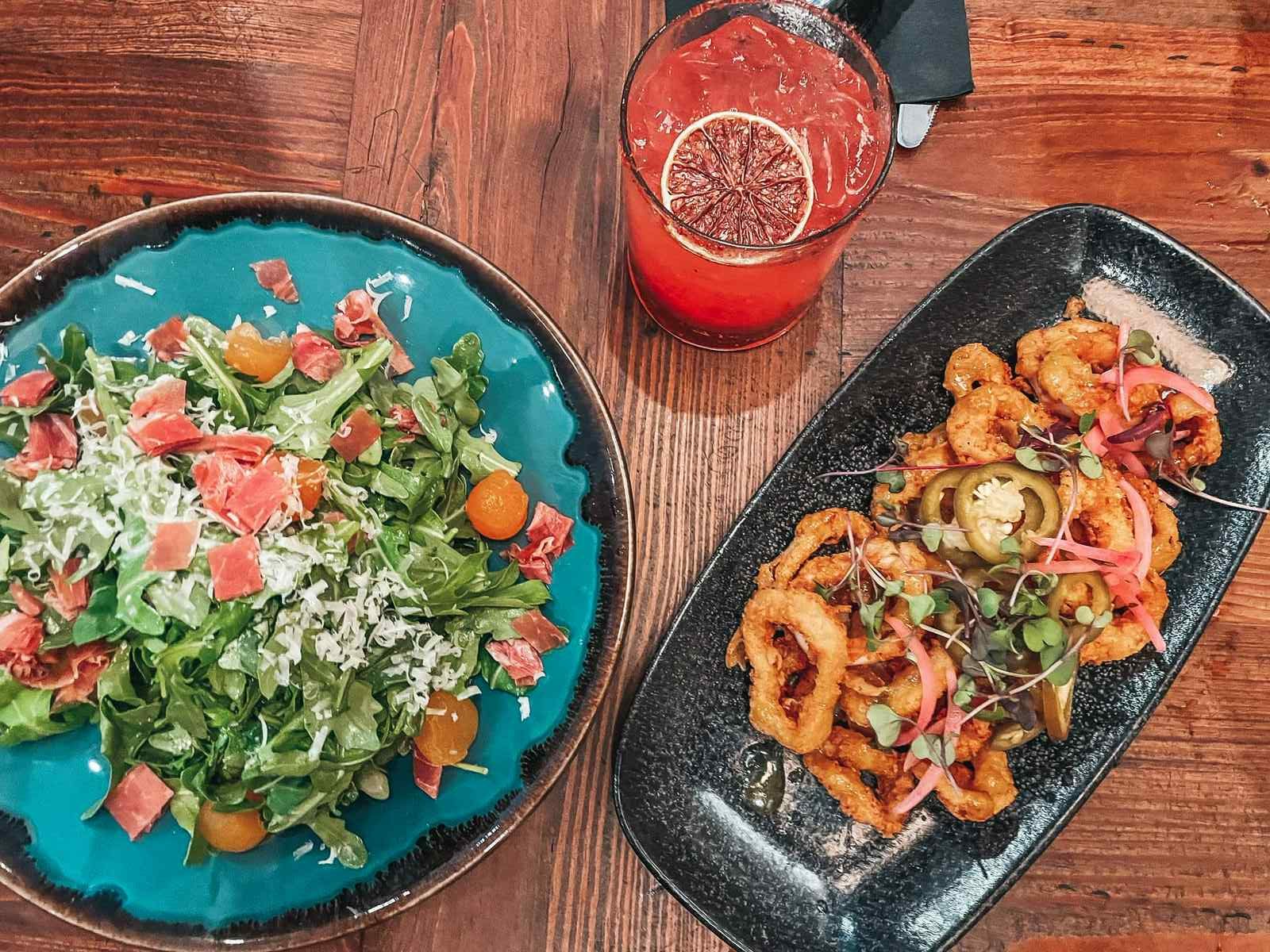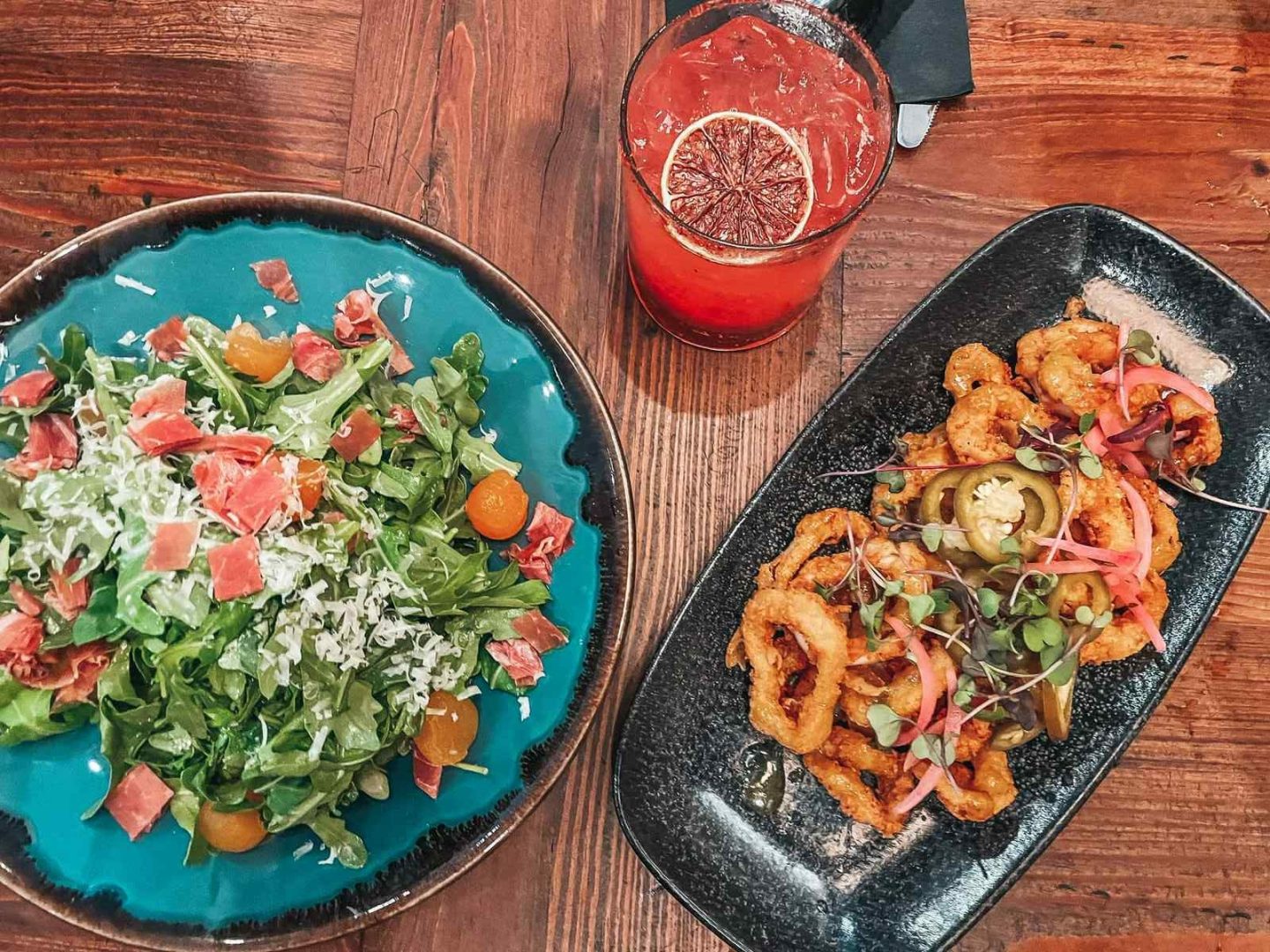 Good Thyme
Located in the heart of Lakeland, Good Thyme is a popular breakfast and lunch spot with an impressive scratch menu. On our recent visit, we decided to try the breakfast tacos, which were bursting with flavors.
The star of the show, however, was the chicken biscuit, which was not just a sandwich – but a monument to chicken, and biscuits! The biscuit was moist and had a buttery, semi-sweet flavor, and the chicken inside was so tender and juicy. The food and experience was nothing short of impressive.
Good Thyme offers breakfast from 7:30 AM – 11 AM and lunch from 11 AM – 2:30 PM. Their lunch menu includes sandwiches, salads, and bowls. Everything is made in-house from the biscuits to the dressings! You place your order at their walk-up window and can enjoy your meal on their outdoor patio.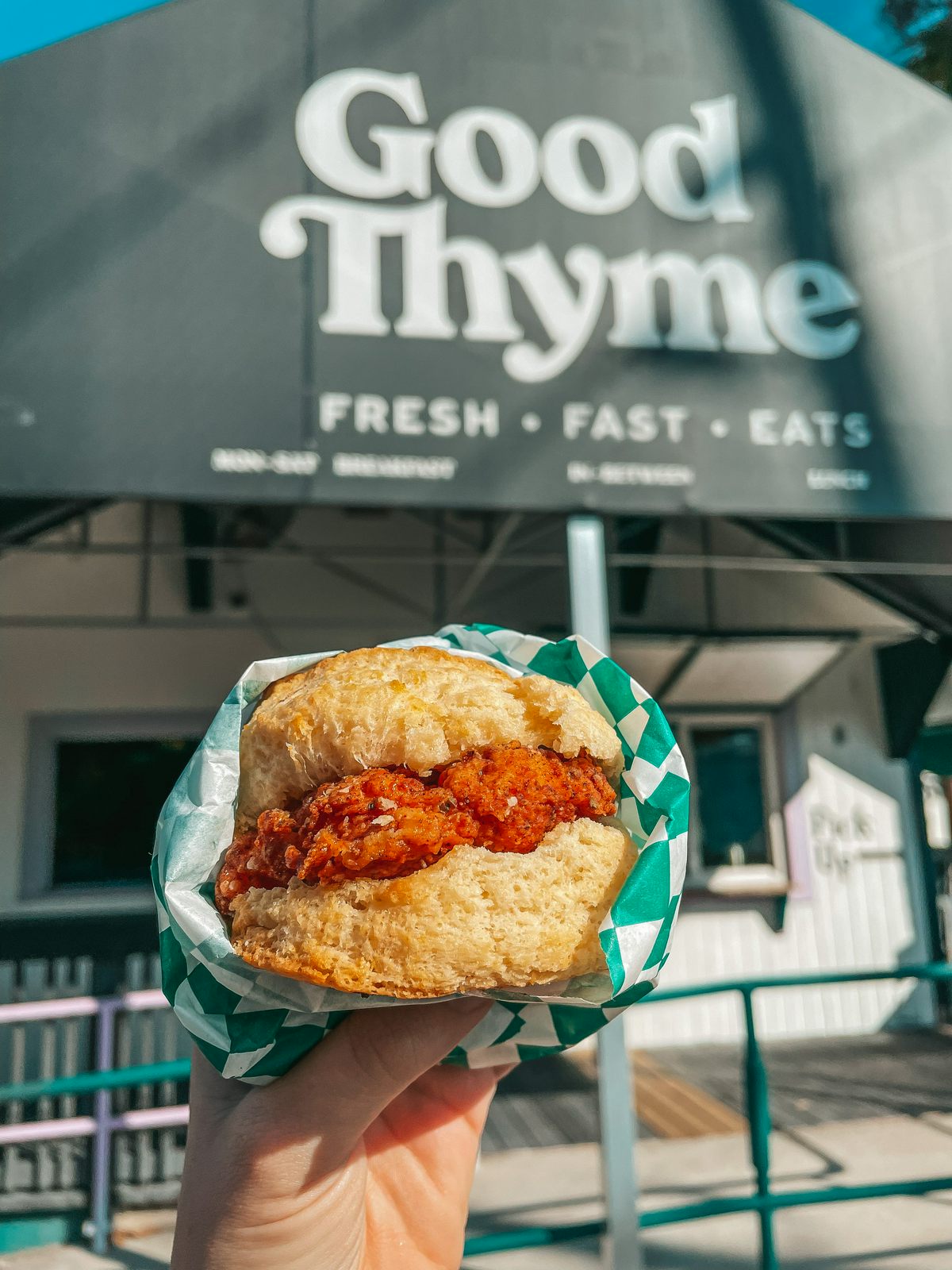 LoveBird
If you are a fan of fried chicken, you have to visit LoveBird! LoveBird prides itself on brining the chicken for at least 24 hours before frying it up, so you can be sure that it is always fresh and never frozen. The chicken is hand-battered and soaked in buttermilk before being breaded with a unique house-made flour-and-spice blend.
Not only do they serve the classic chicken in quarters, but they also use the largest tenders and whole wings for each order. If you're looking for something a bit different, try their salads made with the same great fried chicken and fresh, local produce.
For those of you that are truly dedicated to the fried chicken experience, LoveBird offers a Nashville Hot Chicken sandwich option. They also has some special treats on Tuesdays and Saturdays when they offer hot chicken and donuts. These tenders are nestled between two delicious Krispy Kreme donuts as buns!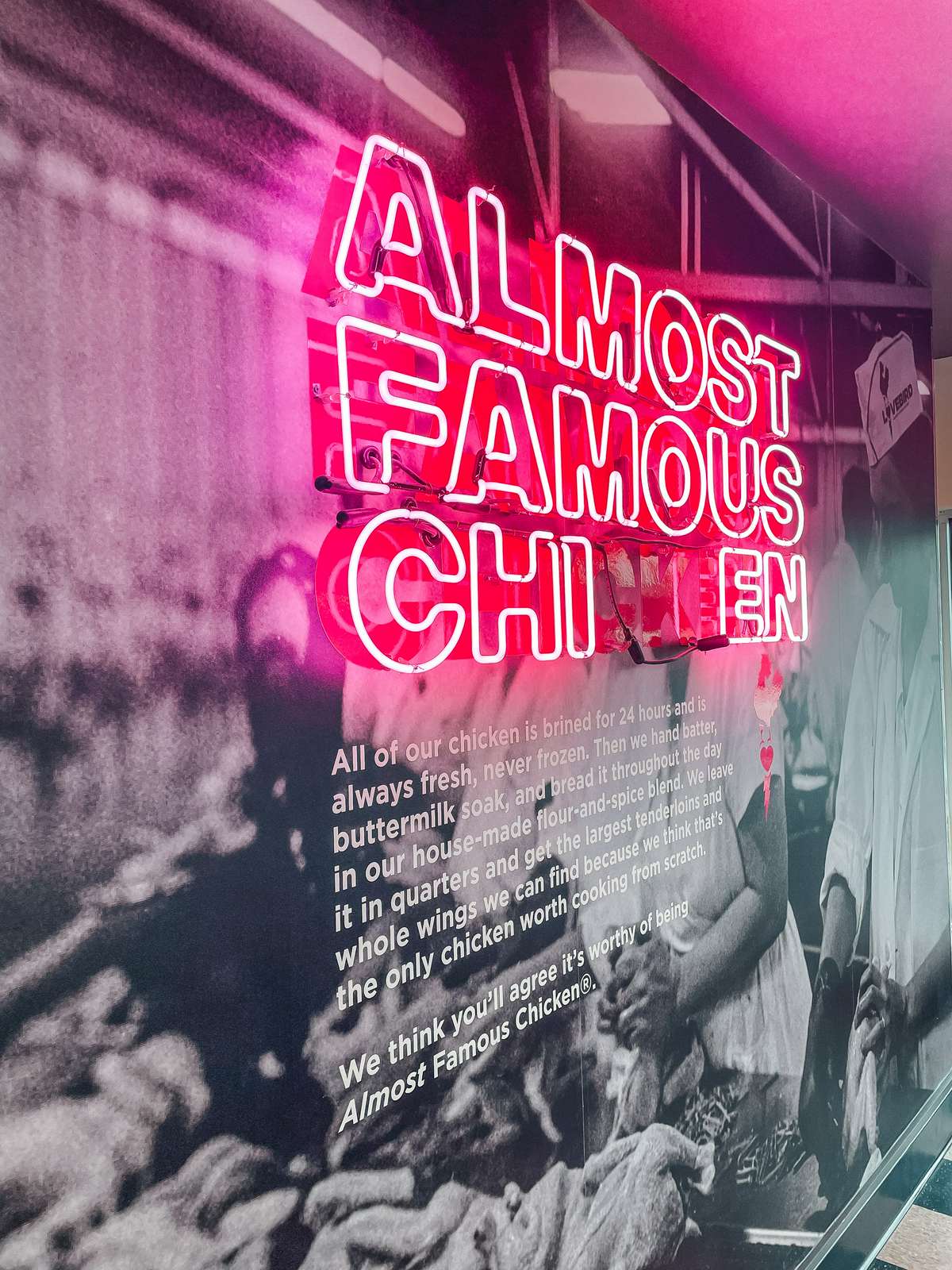 Cob & Pen
Cob & Pen is a unique restaurant located in the historic Tudor House in Lakeland, Florida. The house was originally built in 1927 and moved to its current location in 1935. Can you imagine this entire house just getting moved down the street?! The history behind the Tudor House that is now Cob & Pen's location is rich! To give you a glimpse, it was once owned by Gene Holloway. Holloway was a Tampa legend sometimes referred to as the original big cat king. He owned tigers, wrestled bears, and even faked his own death.
The house is gorgeous and really brings a unique dining experience to its guests. As far as food goes, the smoked fish spread is light and yummy, and the Brussels sprouts that are made with candied pecans, craisins, hot honey, and parmesan were a home run.
One of their most popular main dishes is fish and chips which pairs well with their large selection of beers. Cob & Pen also offers a weekend brunch with a build-your-own bloody mary option (I'm a sucker for those!).
There is also a beautiful seating area outside the restaurant that comes to life with lights at night making it a great spot to chill with friends as you enjoy your drinks and play a round or two of cornhole.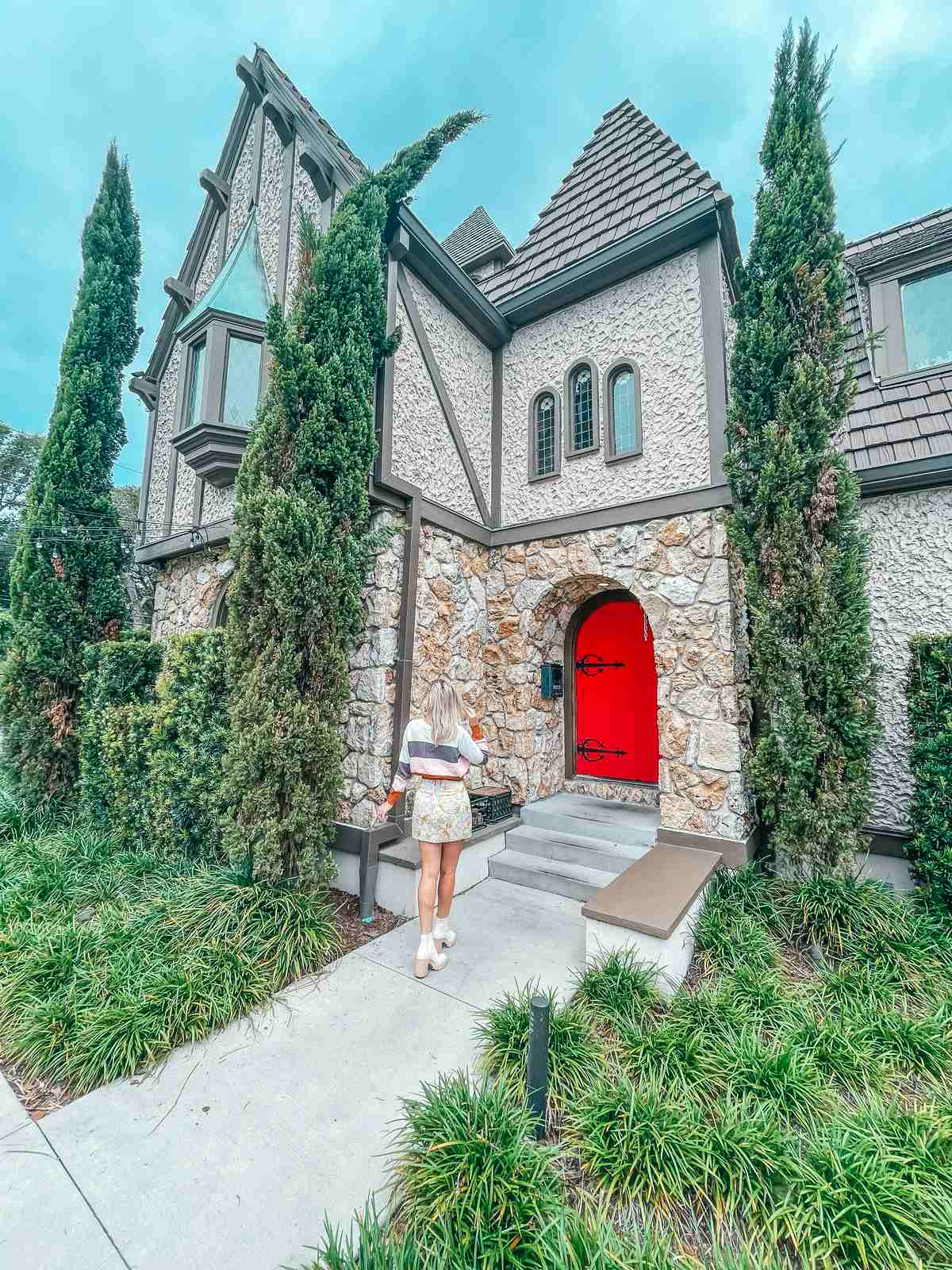 Texas Cattle Company
For over 40 years, Texas Cattle Company has been a family-owned and operated restaurant in Lakeland. Each day, the managers hand-cut and season USDA Prime & Choice aged steaks for their customers. To ensure the best flavor and texture, the steaks are cooked over a Florida citrus and oak wood-fired custom pit.
In addition to its renowned steaks, Texas Cattle Company shops for the freshest local seafood and produce available. It is no wonder that the restaurant has been in the Top Ten Steakhouses and Seafood Houses in America for decades. The unique combination of citrus wood works well with steak and seafood, while the oak burns hot and even, ensuring that each meal is prepared to perfection.
The Joinery
The Joinery is a lively destination for all types of foodies. With an array of vendors serving up local and global street food, this is the perfect spot for anyone wanting to experience the best flavors from around the world. From bbq to Mexican to pizza and everything in between, you're sure to find something to satisfy your taste buds.
Not to mention, the bar serves up craft cocktails made with house-made syrups and juices while using premium liquors. For beer lovers, they've got 12 taps, with 10 sourced from local Florida breweries. On top of that, they host weekly events like bingo and trivia for anyone looking for a fun night out. Whether you're a foodie, cocktail connoisseur, or just looking for some fun, you'll find something to fit your needs at The Joinery.
We enjoyed the honey chicken buns from Sabu and tacos from one of our Sparkman Wharf favorites, Gallitos. For cocktails, the Picante y bold was so amazing and fresh tasting, and Remi loved the Rich + sweet which was a fun rum rendition of an espresso martini served up with a guava pastry wafer.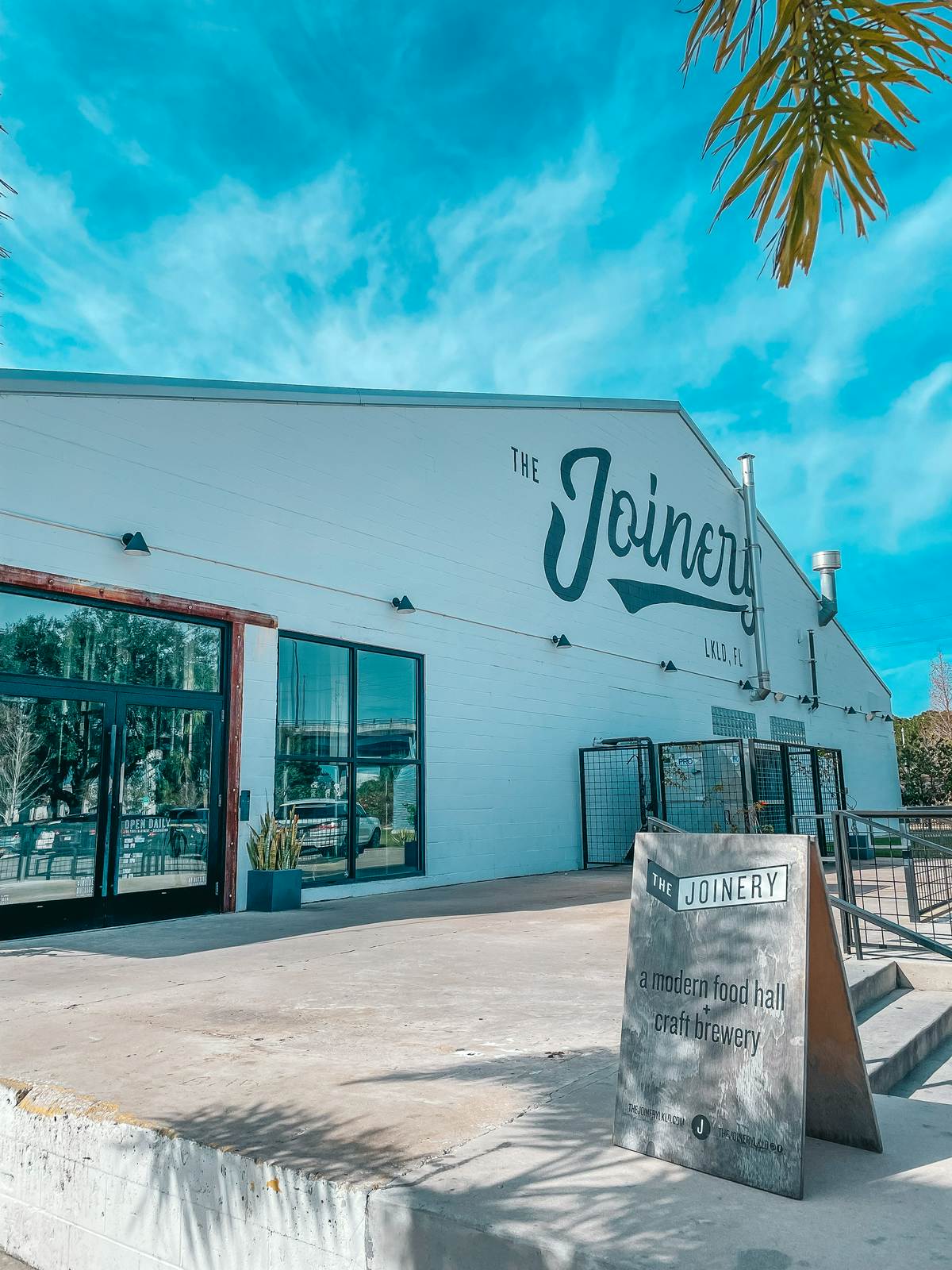 Mojo Federal
Located in an old post office structure, Mojo Federal's interior sets a great mood from the moment you enter the building as you notice the open rafters, tall ceilings, and brick walls. From the great music playing in the background to the local art adorning the walls this restaurant is sure to bring a smile to your face.
In addition to the atmosphere, Mojo Federal also offers an array of regional barbecue styles cooked low and slow over hickory, oak, and fruitwood fires. In 2011, Mojo Federal took its first serious step towards becoming a whiskey and craft cocktail bar with the opening of Mojo no. 4 Urban BBQ and Whiskey Bar.
I'm convinced there's no wrong answer as far as what to get here, but I will say the onion rings are a MUST.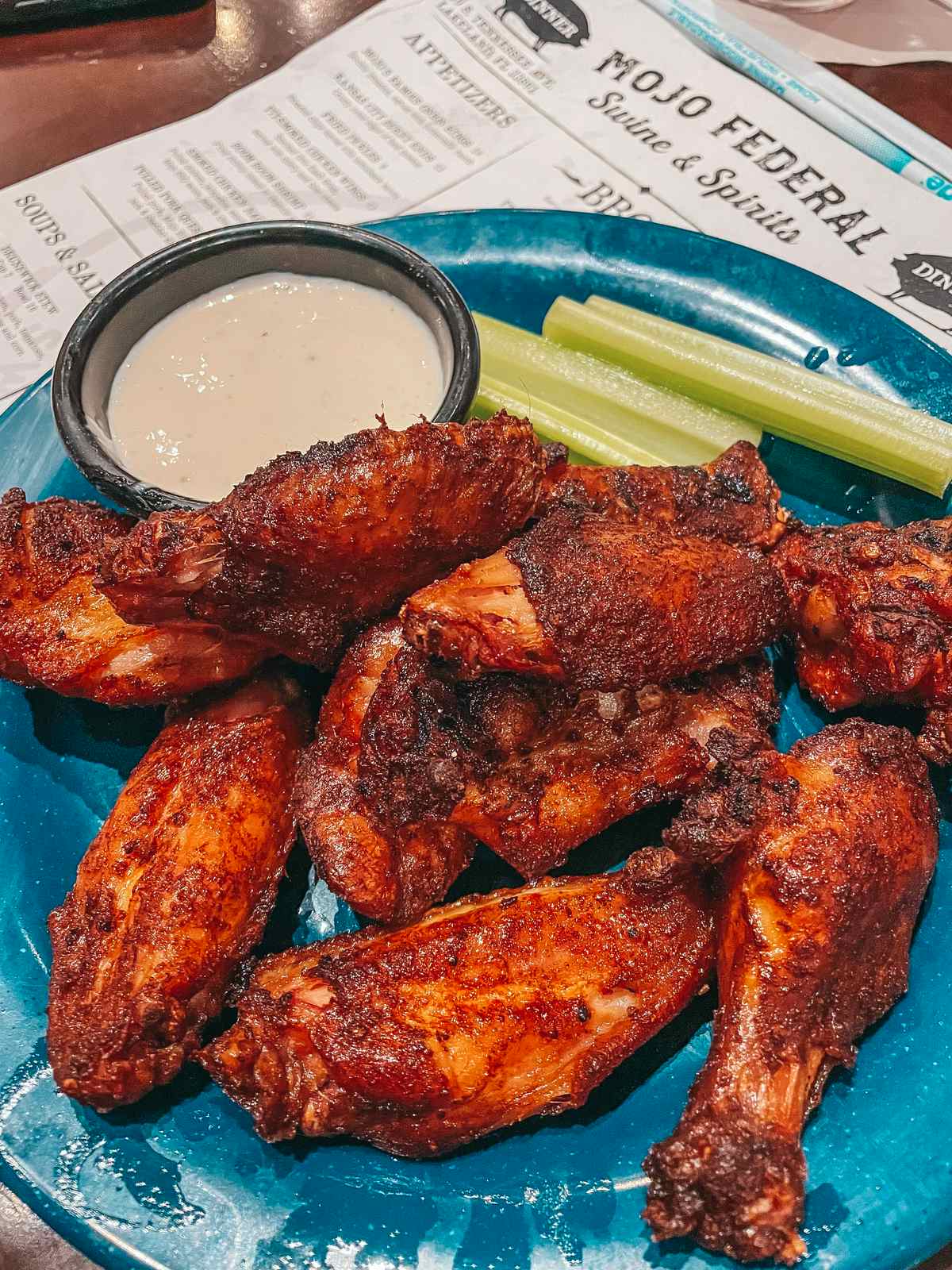 Harrys Seafood
Harrys Seafood is a great spot to get your seafood fix in Lakeland. They take the best of cajun, Creole, and southern flavors and infuse them with a modern twist. They have several locations throughout Florida, including Tallahassee, Ocala, and St. Augustine to name a few. Harrys Seafood is known for its daily happy hour which runs from 2 PM-7 PM, with specials including $4 Draft Beer, $5 House Wine, and $5-7 Cocktails.
Their extensive menu includes classics like Cajun-style catfish, fried shrimp, oysters, and crawfish. They also serve delicious sandwiches, po-boys, and burgers. I actually ate here after a long road trip and needed something light, and their marinated salmon salad was just that! The salmon fell apart and the dressing complemented the flavor nicely.
Restaurants on my radar I have yet to try
Patio850
Red Door
New Moon Sushi
Also, highly recommend Concord Coffee or Black and Brew for coffee spots. And if you have a sweet tooth grab any of the guava pastry variations La Imperial Bakery offers 🙂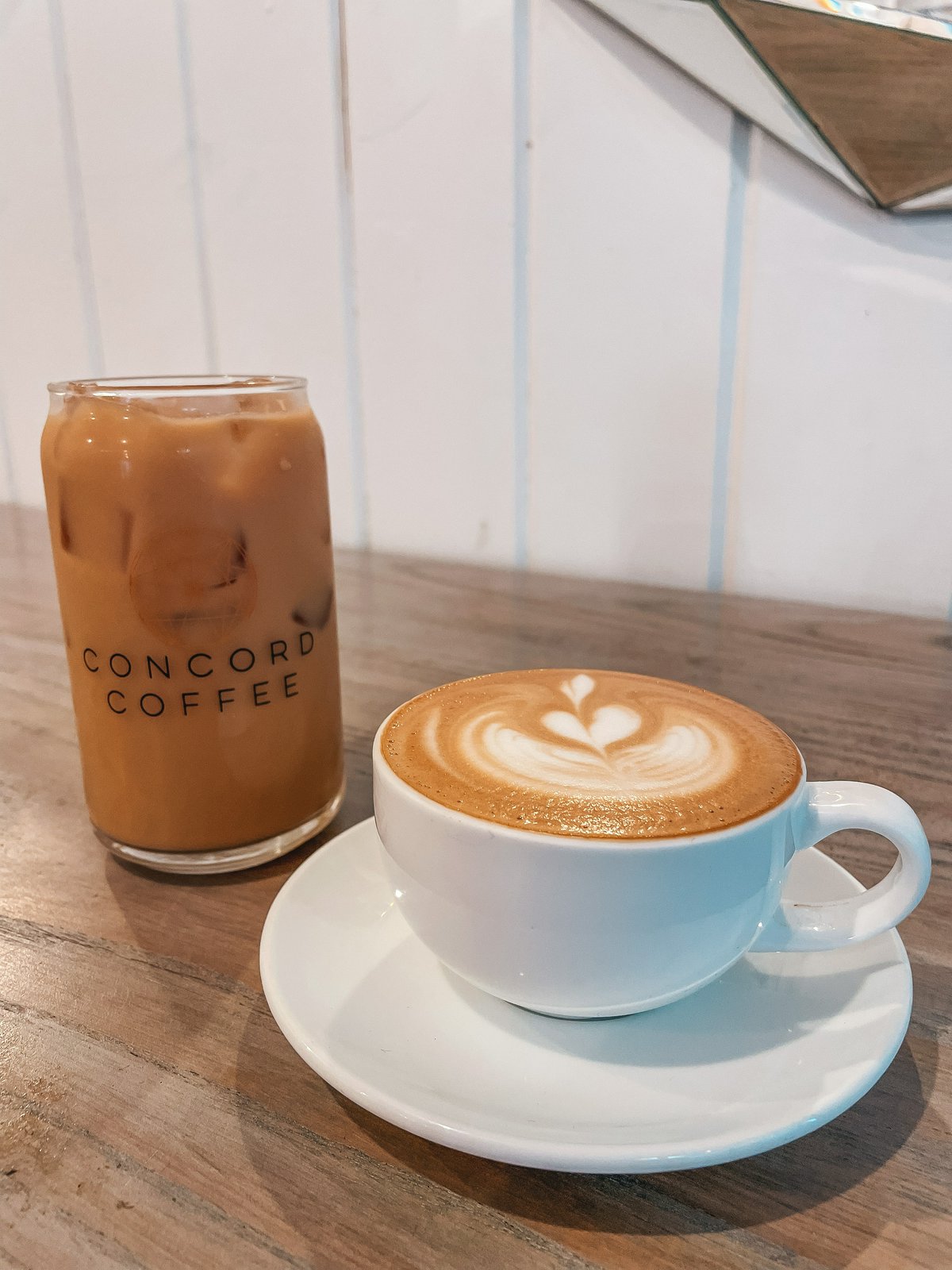 Both the bar and the restaurant scene are full of delicious and creative options for visitors to enjoy. The amazing food scene is just one of the reasons Lakeland is one of my favorite day trips from Tampa! Now that you know the best restaurants in Lakeland, all you have left to do is explore.