This post contains affiliate links which means that I will make a small commission if you purchase a product after clicking on any of them, at no extra cost to you.
Are you ready for an EPIC 10-day Salt Lake City and Utah National Parks road trip? This road trip will take you through each of the spectacular national parks in Utah, with the majestic mountains and red rock formations as your backdrop.
From Salt Lake City to Arches National Park, this road trip will provide you with a chance to explore some of the most incredible landscapes in the world. Get ready to embark on an unforgettable adventure!
For this road trip, we actually conquered Arizona and Utah, if you plan on exploring Arizona as well be sure to check out my 7-day Arizona road trip itinerary!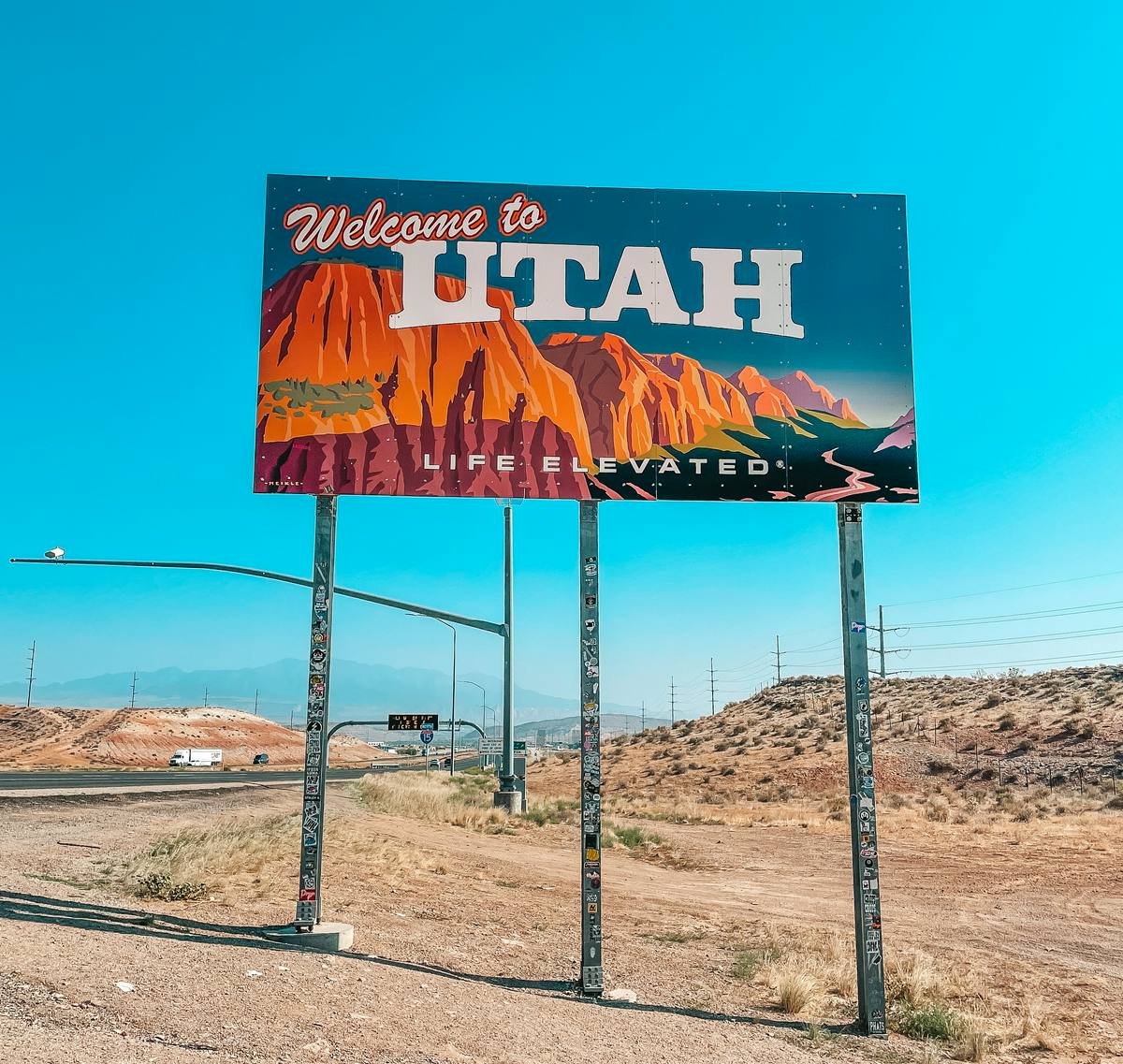 Tips for the road
Road-tripping through Utah is an amazing experience and one that you won't forget! We were able to hit all 5 of Utah's national parks in 7 days, you can definitely do it in more, or less time, but I thought 7 days was perfect. Before heading out, it's important to plan ahead and make sure you have the best trip possible. Here are some tips to keep in mind for your Utah National Parks road trip:
Download offline maps: Make sure you've downloaded the maps and trails of all the national parks and other areas you plan on visiting, just in case you lose service while driving.
Check for closures: Research any potential closures or restrictions at each national park before going. There can be seasonal or weather-related closures.
Buy a National Park pass: If you're doing each of the Mighty 5 Utah national parks it's well worth it to get the America the Beautiful Pass! It's $80 and covers the entrance to over 2,000 parks across the US and is valid for 1 year!
Pack snacks: It's always a good idea to bring some snacks with you so that you don't have to stop every few hours to find food.
Try to begin your hikes earlier in the morning: Ideally, you can beat some of the crowd this way, but more importantly, if you're hiking in the summer you can avoid some of the heat.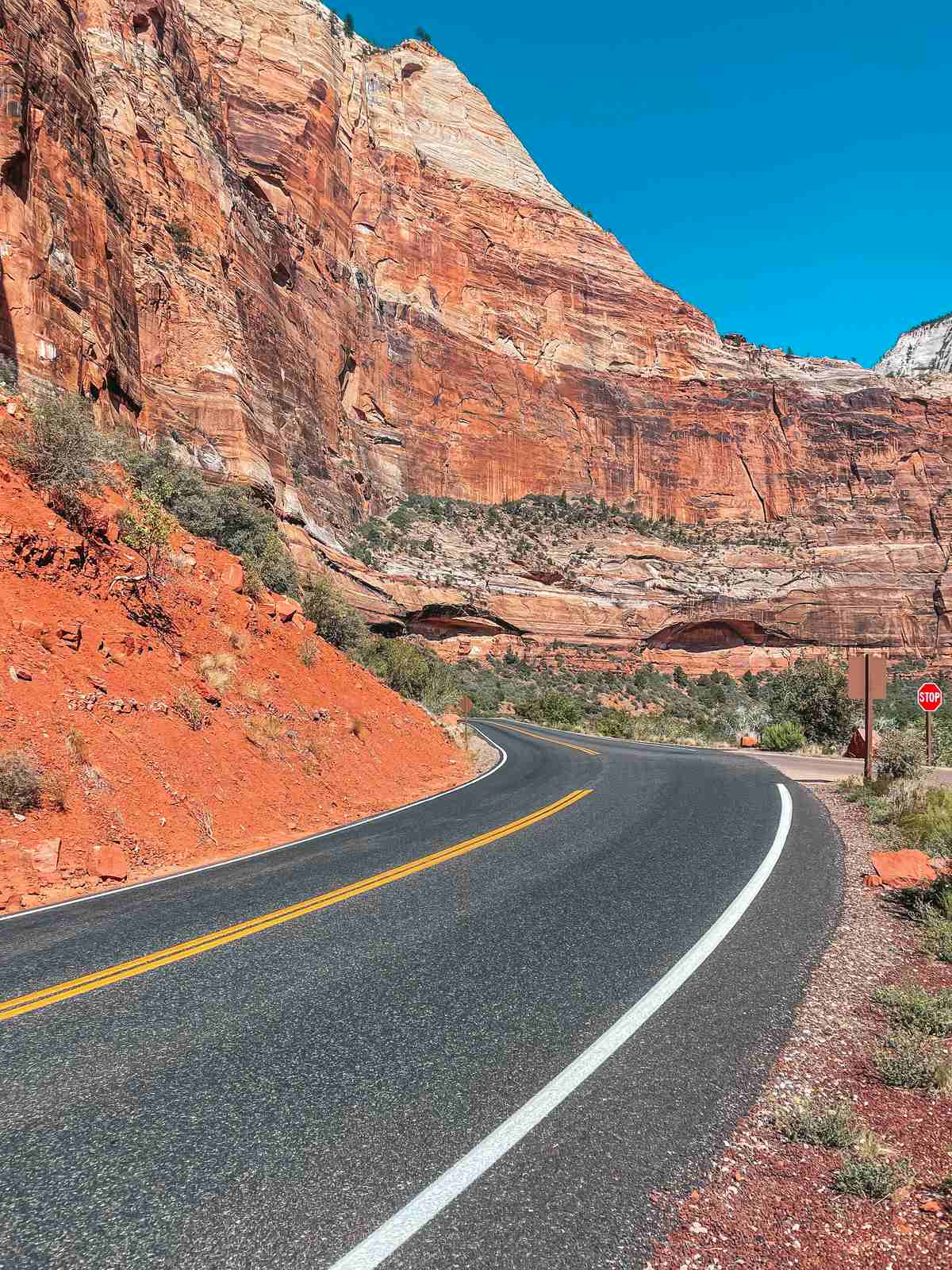 Quick links for your Utah road trip
🏨 Accommodation
Easily compare prices, secure great deals, and enjoy the added benefit of flexible cancellations up to 24 hours in advance for the majority of hotels with Booking
🎟️ Tours and tickets
Discover your next adventure with ease by using Viator which allows you to explore a multitude of local tours, ensuring you find the best experiences at the best prices.
🚘 Car rental
Rentalcars is the best tool for comparing prices for your date amongst the most popular rental car companies!
10-day SLC and Utah National Parks road trip itinerary
Day 1: Fly into SLC and explore the city
Salt Lake City is the best hub to fly into. It's also a great city to explore, or even do some day trips from. I was very impressed with the Salt Lake City airport! It was extremely well organized. All of the rental car places are just a short 5-minute walk from baggage claim. We rented through Priceline and paid around $400 for 9 days from Thrifty (kinda wild that we paid half of that for 2 days in Seattle!).
If you have a little bit of time to explore after you get settled into your hotel (I recommend the Kimpton Hotel Monaco), some activities and places you may want to check out are:
Temple Square
Capitol Building
Salt Lake City Public Library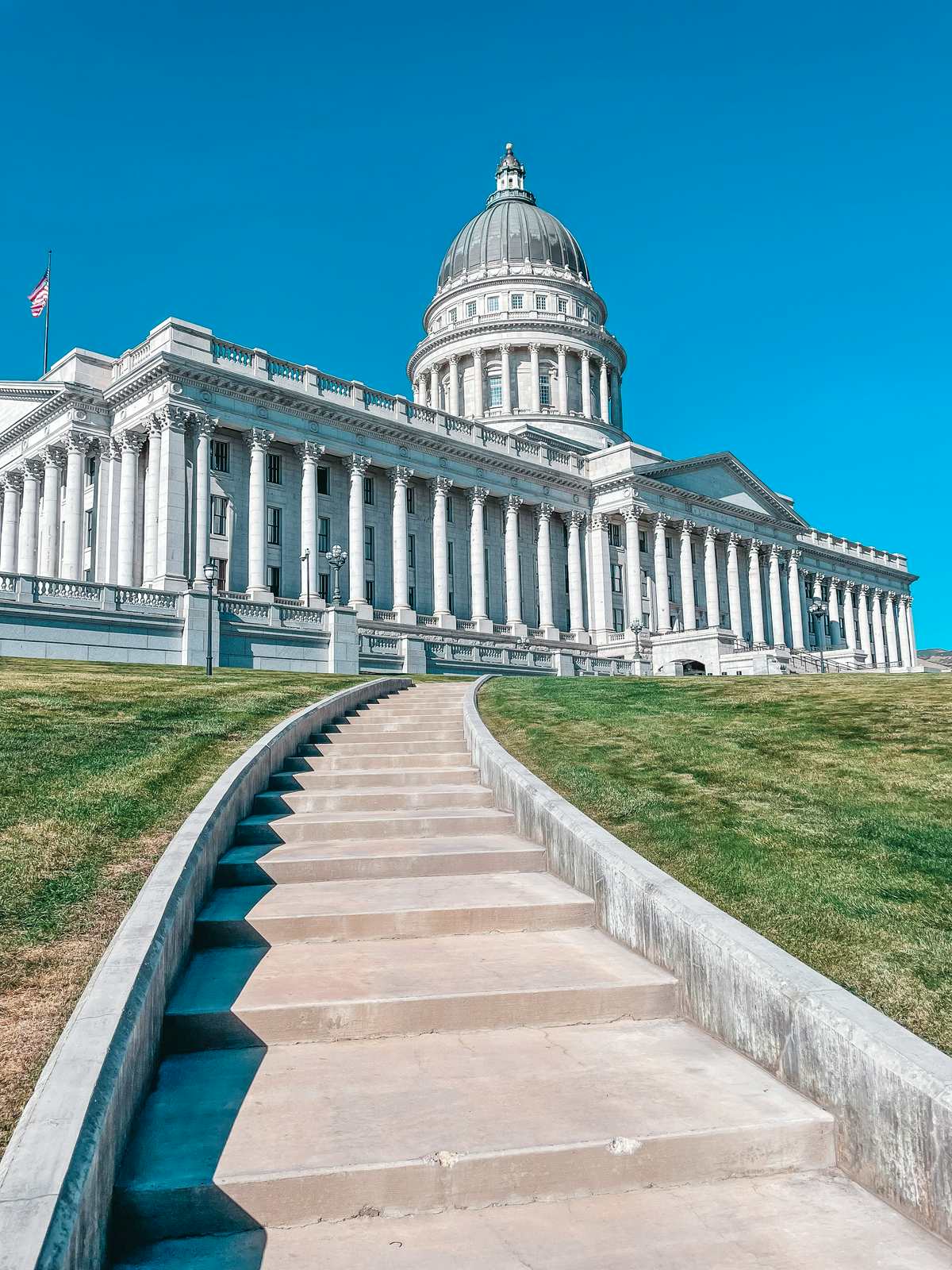 Set aside some time for a nice dinner at White Horse for the evening. Once you get to exploring the parks, it's probably going to be pretty go go go, and you won't have as much time for a nice dinner. White Horse was one of the best meals I've had in a very long time! The ambiance was also perfect for getting settled into our first night and kicking off our adventure-packed vacation!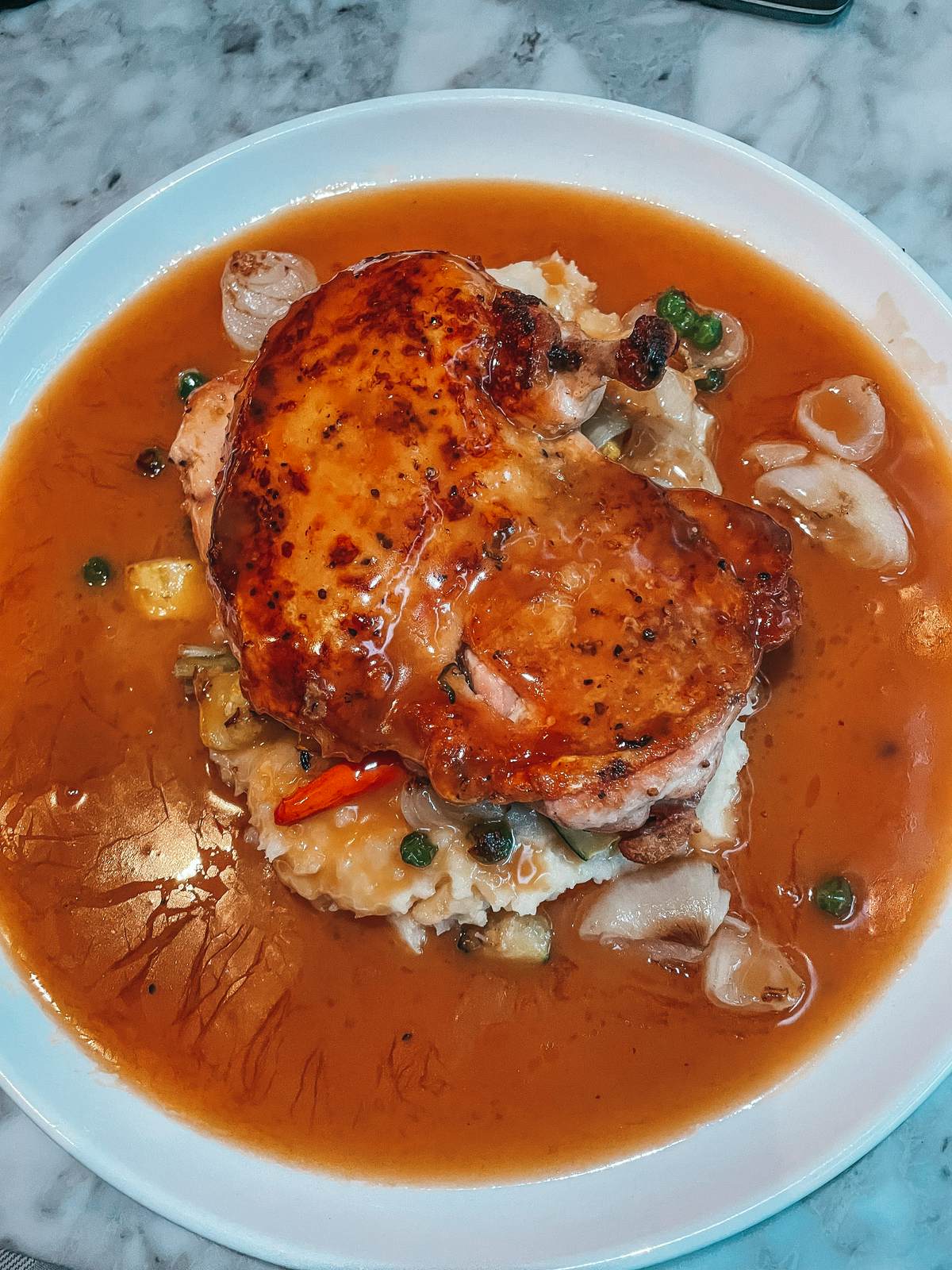 Day 2: Explore SLC or do a day trip
This is totally optional, and you can get a head start on exploring the parks if you think you'll want to spend more than one day at them! 
If you do want to spend another day in SLC, there is plenty to do, but there are also so many cool places you can do day trips to! Check off some of the activities that I mentioned previously, or do one of these five day trips! We did the Salt Flats and it was EPIC! Whatever you decide, start your morning with coffee from Three Pines or Beans & Brews.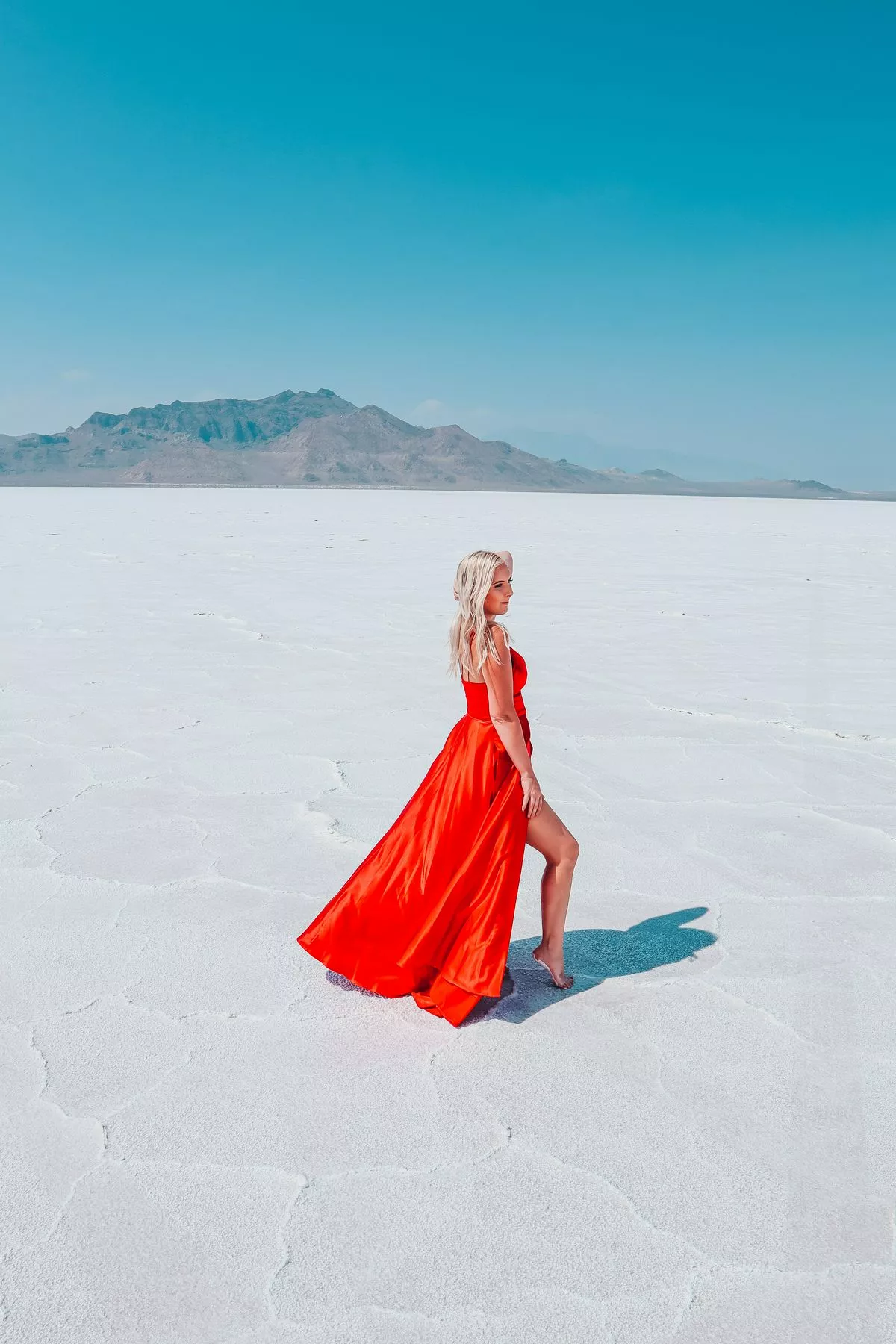 In the evening once you get back from your day trip, or settle down after exploring more of Salt Lake City, have dinner at Red Iguana. This place came highly recommended by everyone who has been to SLC, and it absolutely delivered some amazing Mexican dishes, as well as mezcal drinks!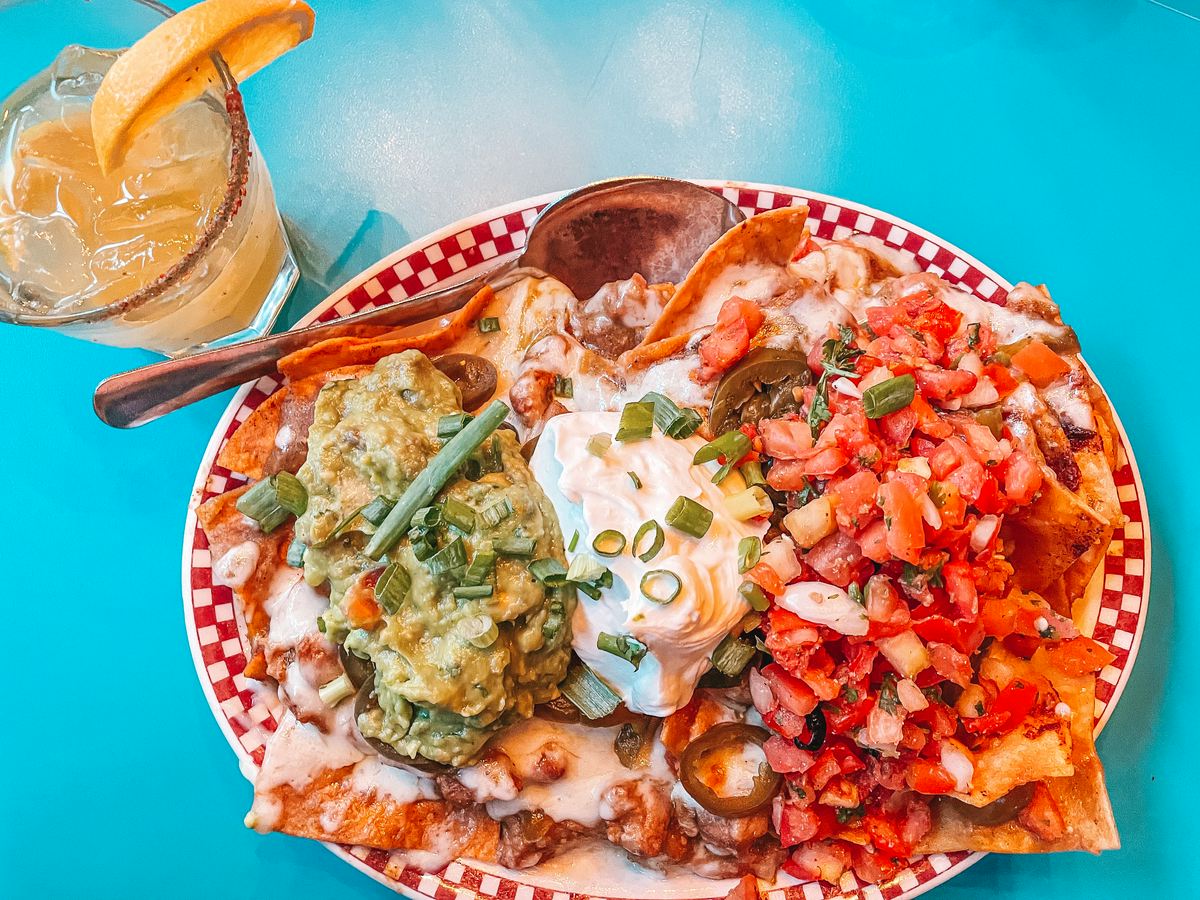 If from there you want to enjoy a couple more nightcaps, check out Quarters Arcade Bar for nice drinks and fun games, or The Rest at Bodega (a speakeasy, my favorite!). Check out my full Salt Lake City guide for more details!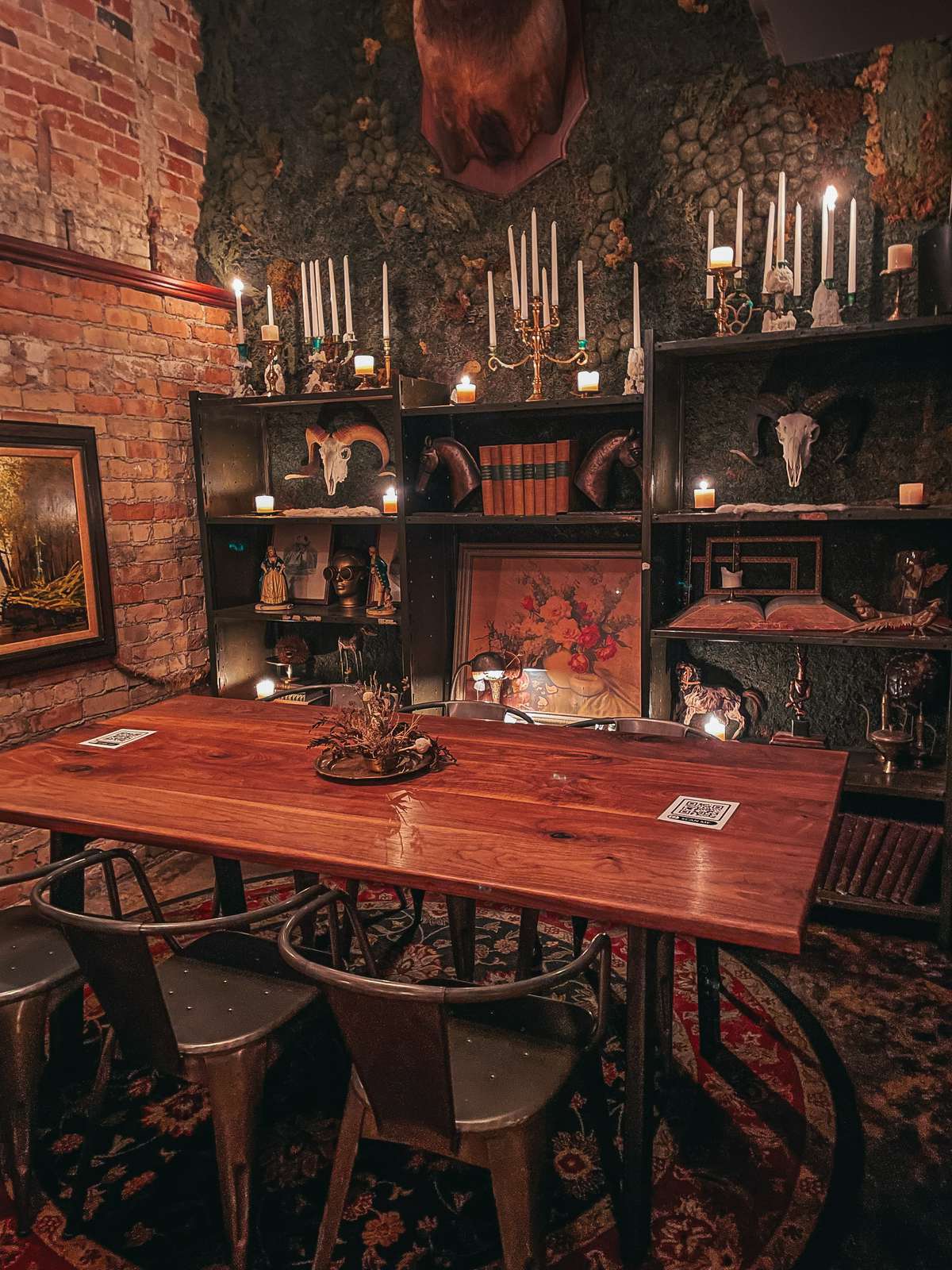 Day 3: Salt Lake City to Zion (with an optional hot spring pit stop)
Wake up and grab some coffee and hit the road! You have some options here. You can stop at Fifth Water Hot Springs on your way to Zion, or get to Zion early and have some more time there.
Fifth Water Hot Spring is a little less than 2 hours from Salt Lake City. This 5-mile round trip trail is moderate— there aren't any super strenuous parts, but it does take a bit of time to complete. We spent about 3 1/2 hours here, but that includes hanging out in the spring for a little!
We really enjoyed it, however, I will say that the water is HOT, so it may not be worth the stop if you're traveling in the hot summer. If you do want to make this pit stop check out more details here!
If you head to Zion immediately you can get there in time to do the 1-mile round trip Canyon Overlook Trail for sunset! Zion is going to be a little over a 4-hour drive whether you drive straight from Salt Lake City or if you drive from the spring. I have plenty of long drive tips for the road!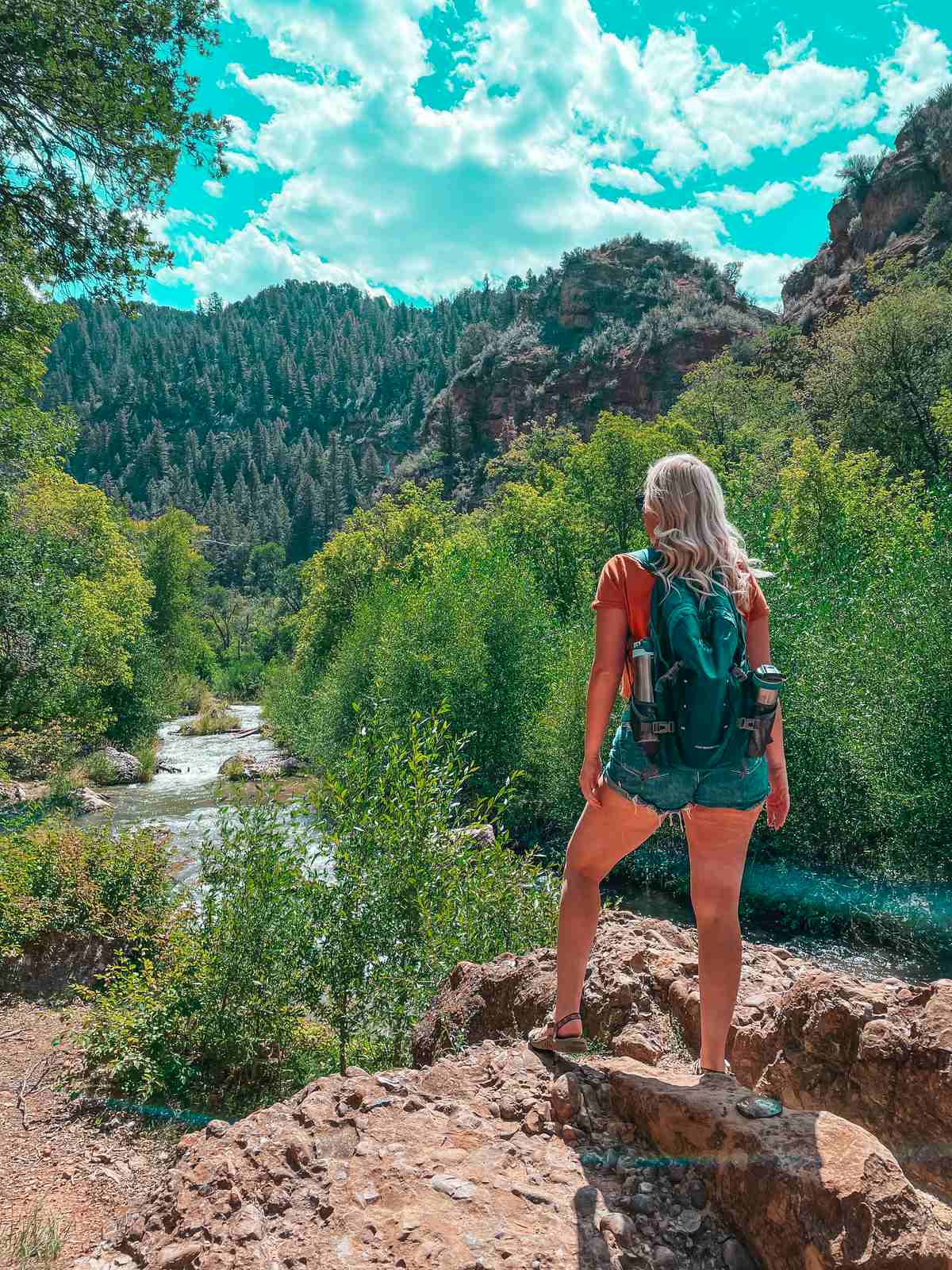 Day 4-5: Explore Zion National Park
Zion National Park is Utah's most popular park. With some of the deepest canyons in the US (a little bit shy of Waimea Canyon on Kauai), incredible hikes, and amazing wildlife, Zion is truly a special place. From breathtaking views at Angels Landing to the lush greenery of Emerald Pools, there is something for everyone to enjoy.
Entrance costs $35, but as I mentioned if you are doing a Utah National Parks road trip get a national parks pass for $80.
🎟️ National Parks Pass
If you're hitting multiple National Parks, it's well worth getting a National Parks Pass!
Click herе to purchase
Zion has two free shuttle routes. One goes through Springdale (the town right outside of Zion) with 9 stops ending at the pedestrian/bike entrance to the park, and the other is the park shuttle which will go up the Zion Canyon Scenic Drive to trailheads and destinations like the Zion Lodge.
They have trails and sights for all different walks of life and experience levels! When you arrive (or you can look it up ahead of time on their website) you will be given an information guide. This is SO handy! It lists all of the trails and is sorted by easy, moderate, and strenuous. Along with the trail name they provide the shuttle stop, RT average time, elevation change, and a description.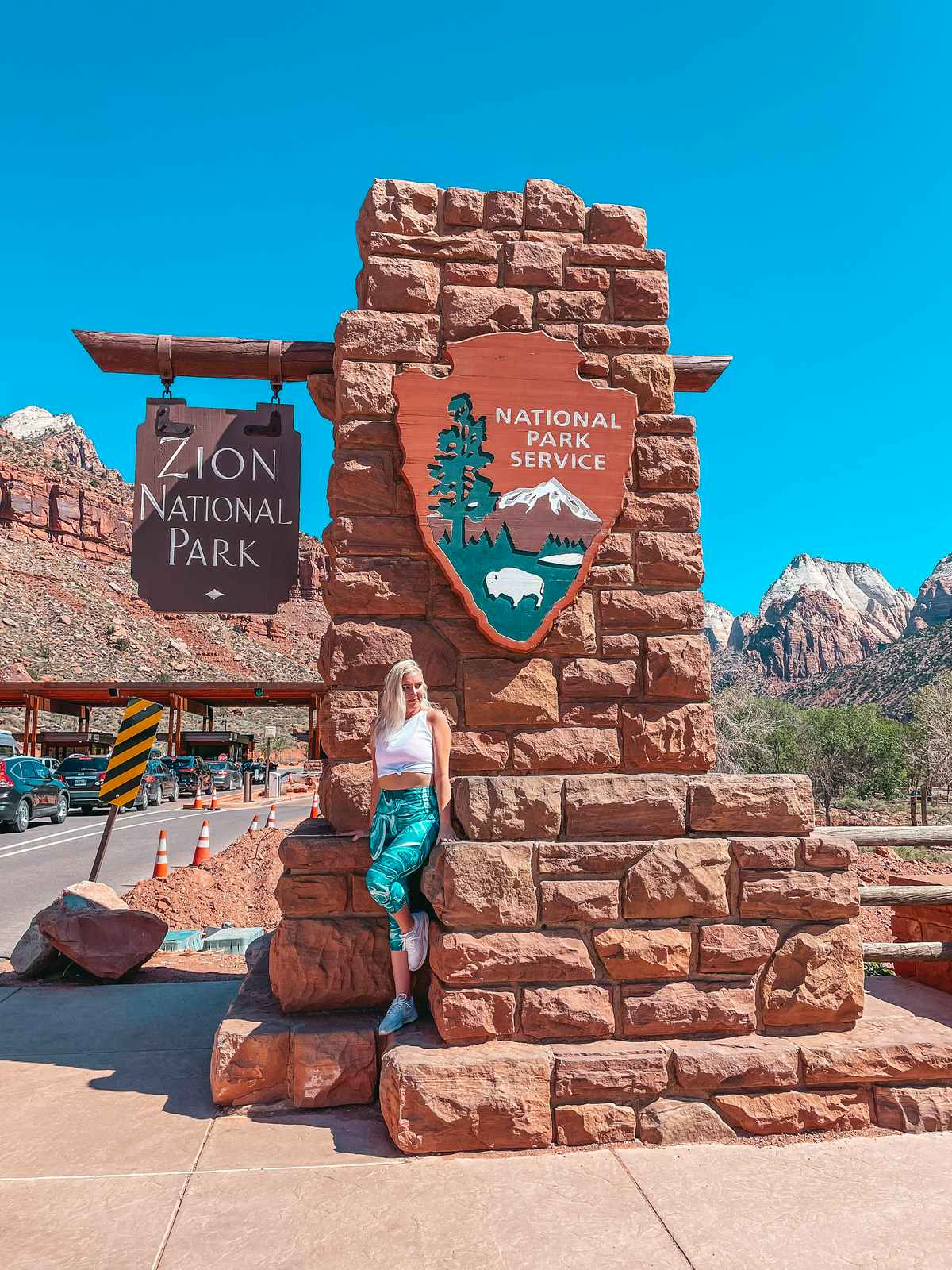 Where to stay in Zion National Park
We stayed at the Holiday Inn Express St. George North – Zion the first night and at Holiday Inn Express Springdale National Park Area on day 2. Especially on trips like this where we plan on being up early and want to make the most of our time I love staying at places that have continental breakfasts. They also usually have some muffins or granola bars you can even throw in your backpack for your hikes.
There is a handful of options in Springdale to choose from. Definitely book in advance to secure a room and the best deals. If you book through Booking.com most places have a free cancellation policy!
Hikes in Zion
While I love to hike, Remi is still kind of being convinced. I knew I had to take it easy on him this trip if I wanted him to continue going on hiking trips with me. We hiked the Emerald Pools Trail in the late morning. It's a 3-mile loop that offers amazing views of cascading waterfalls and lush greenery. You can expect this trail to take a little over an hour typically.
If you're looking for more of a challenge you can do one of the most popular (and more strenuous) trails in Zion, Angels Landing. This 5-mile round-trip hike features stunning views and some technical terrain with steep drop-offs. If you do want to do this trail, it now requires a permit.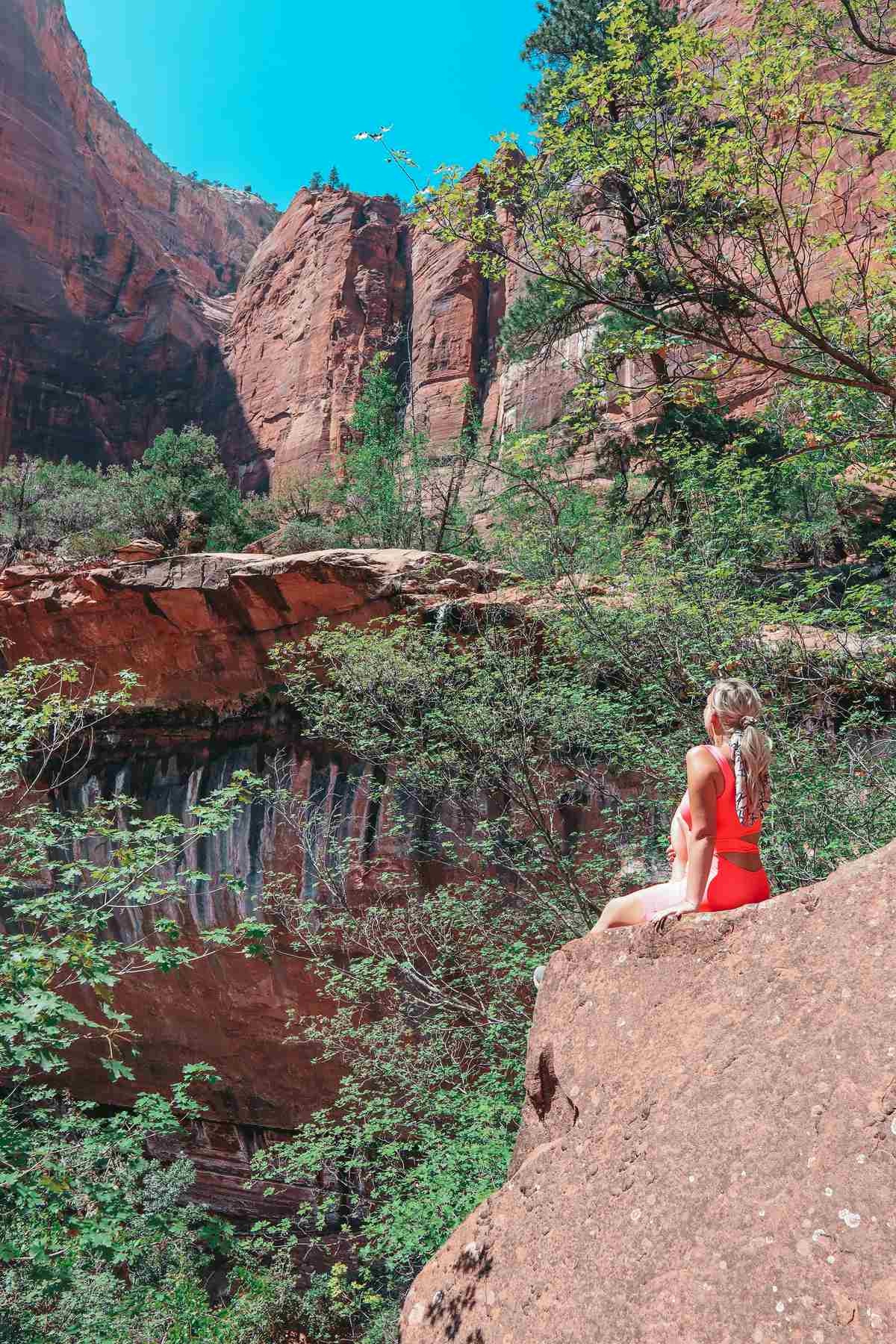 The Narrows is another popular strenuous trail in Zion National Park. This trail takes you into the heart of the canyon, along a river, and offers some of the best views in the park. It's important to come prepared for this hike – make sure to bring walking sticks and water shoes as you'll be hiking through water for portions of it. You are able to rent these at Zion Outfitters if needed.
Because we did the Emerald Pools Trail which didn't take too much time and energy we were able to do Big Bend and the Canyon Overlook Trail for sunset. Big Bend is just a stop where you can walk down to the river and looking up see views from below of Angels Landing. Canyon Overlook is about a mile round trip and takes about an hour to complete if you include the time you'll spend enjoying the sun setting at the top.
If you have time, I also suggest checking out a fun UTV tour in Zion!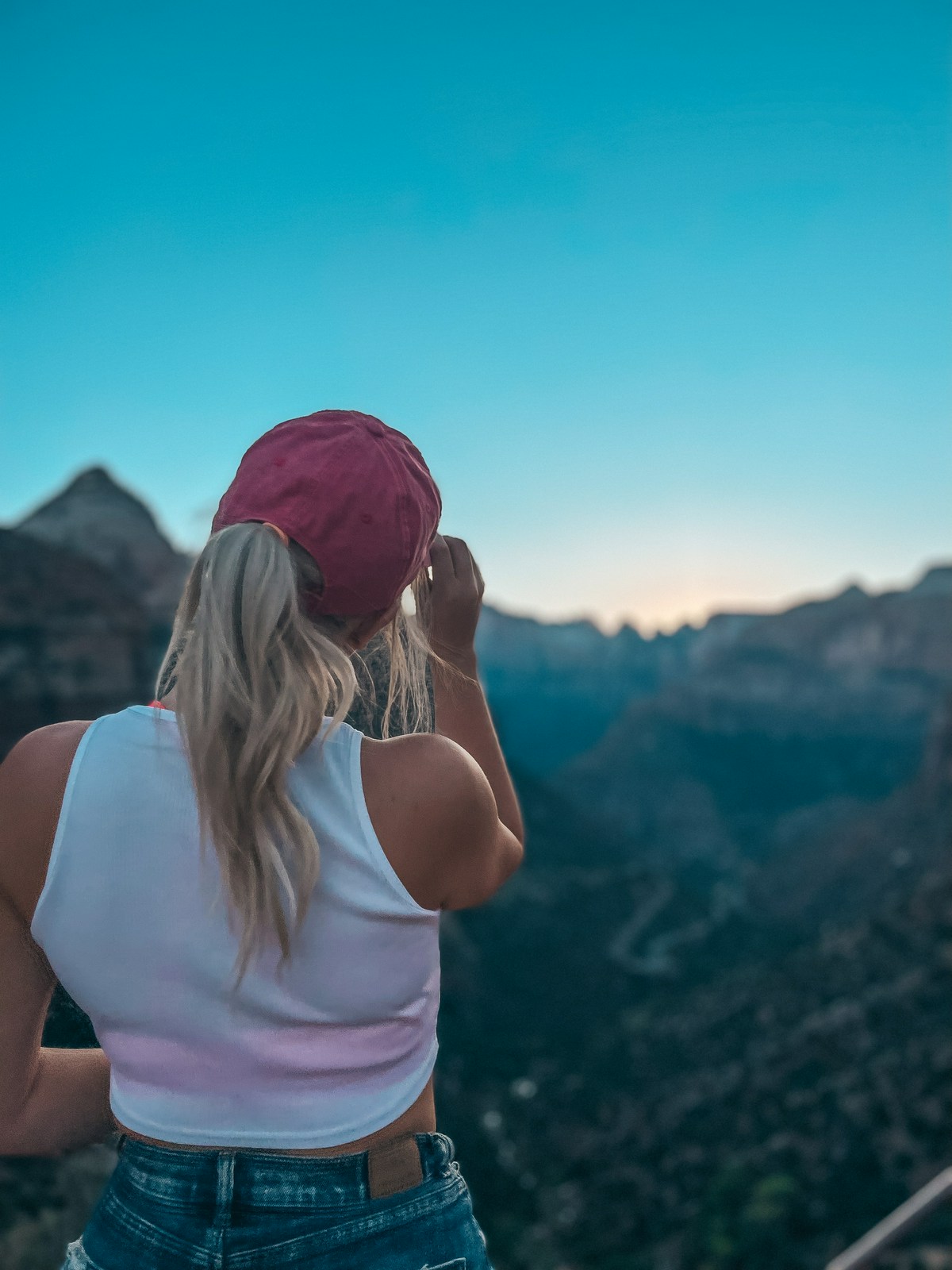 Where to eat in Zion
First things first though, there's no better way to start your first morning in Zion than by getting a lemon white mocha coffee from Feellove Coffee. They actually have two locations within 10 minutes of each other. Deep Creek Coffee Co is another great coffee shop.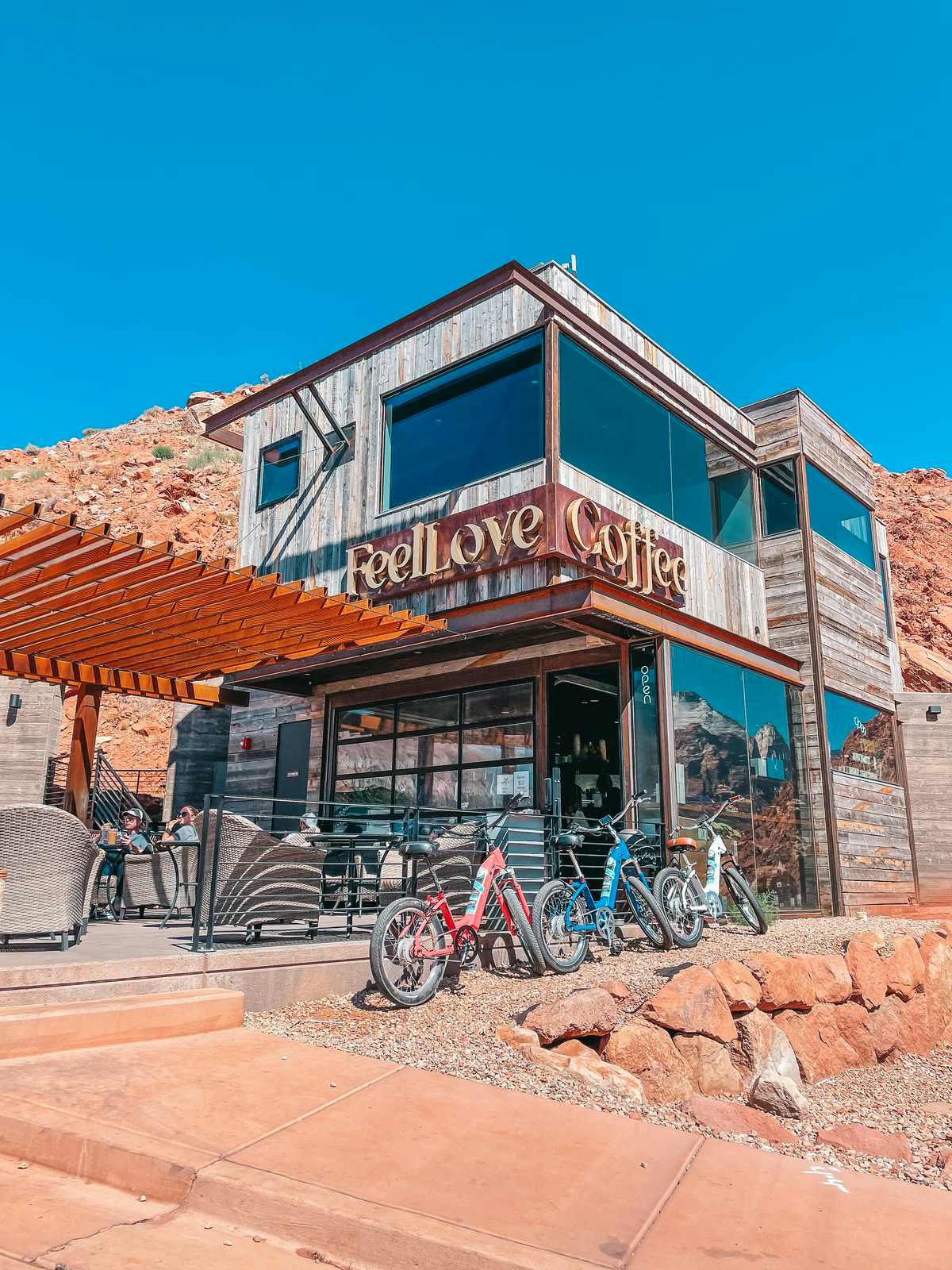 Located just south of the park entrance, Zion Canyon Brew Pub is a great place to grab a bite to eat and enjoy a local brew. Serving up pub food like burgers, wings, and delicious and unique salads, the Brew Pub has an excellent lunch and dinner menu. Not only can you enjoy great food, but the pub also features live music, a beer garden patio, and a year-round event calendar. A nice cold beverage is a perfect reward after a day of hiking!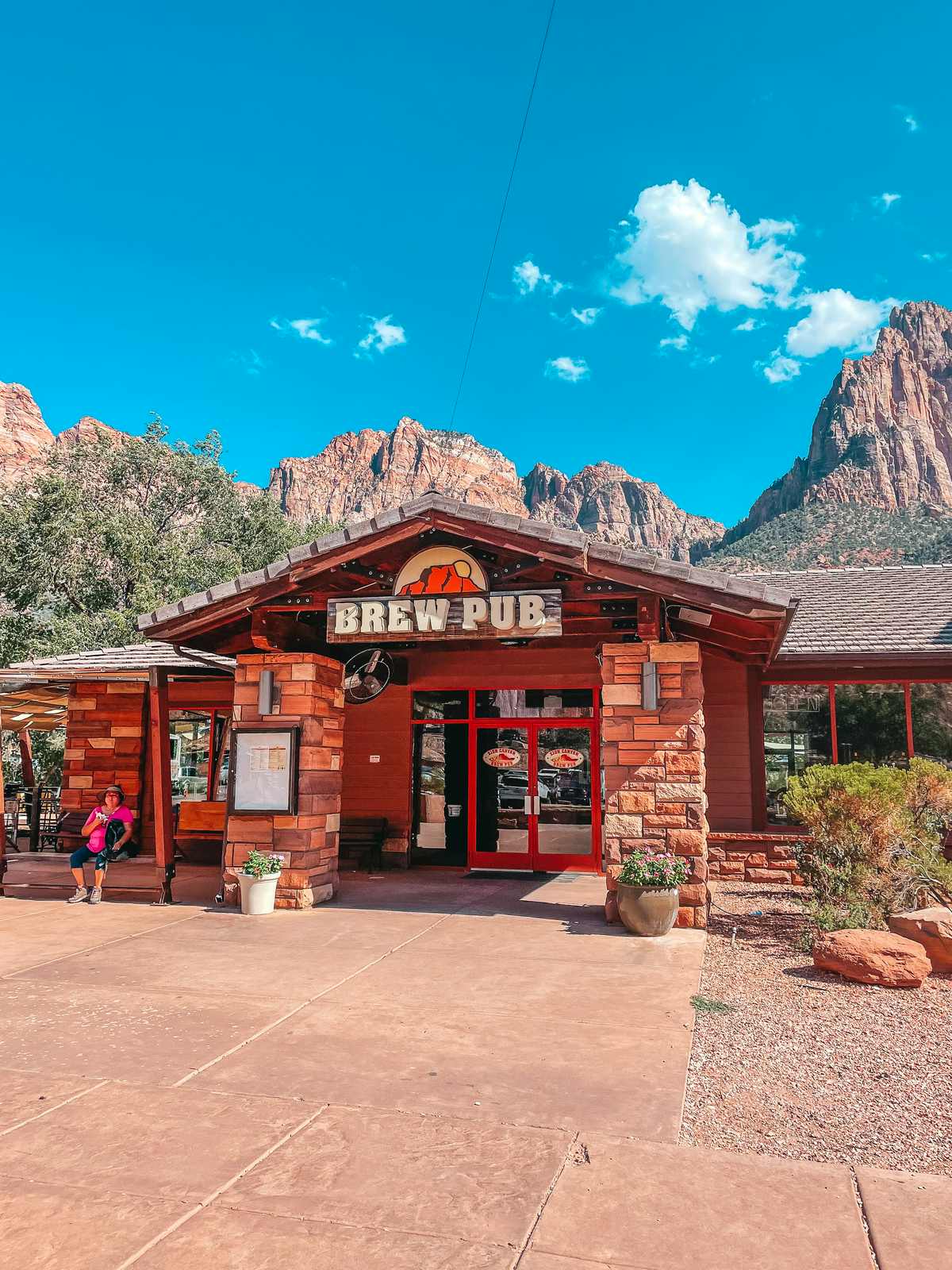 Oscars Cafe is another excellent spot for breakfast, lunch, or dinner. They have seafood, sandwiches, salads, tacos, and more. My main purpose for visiting this spot, however, was for Kathy's famous carrot cake which was a pure delight for my tastebuds.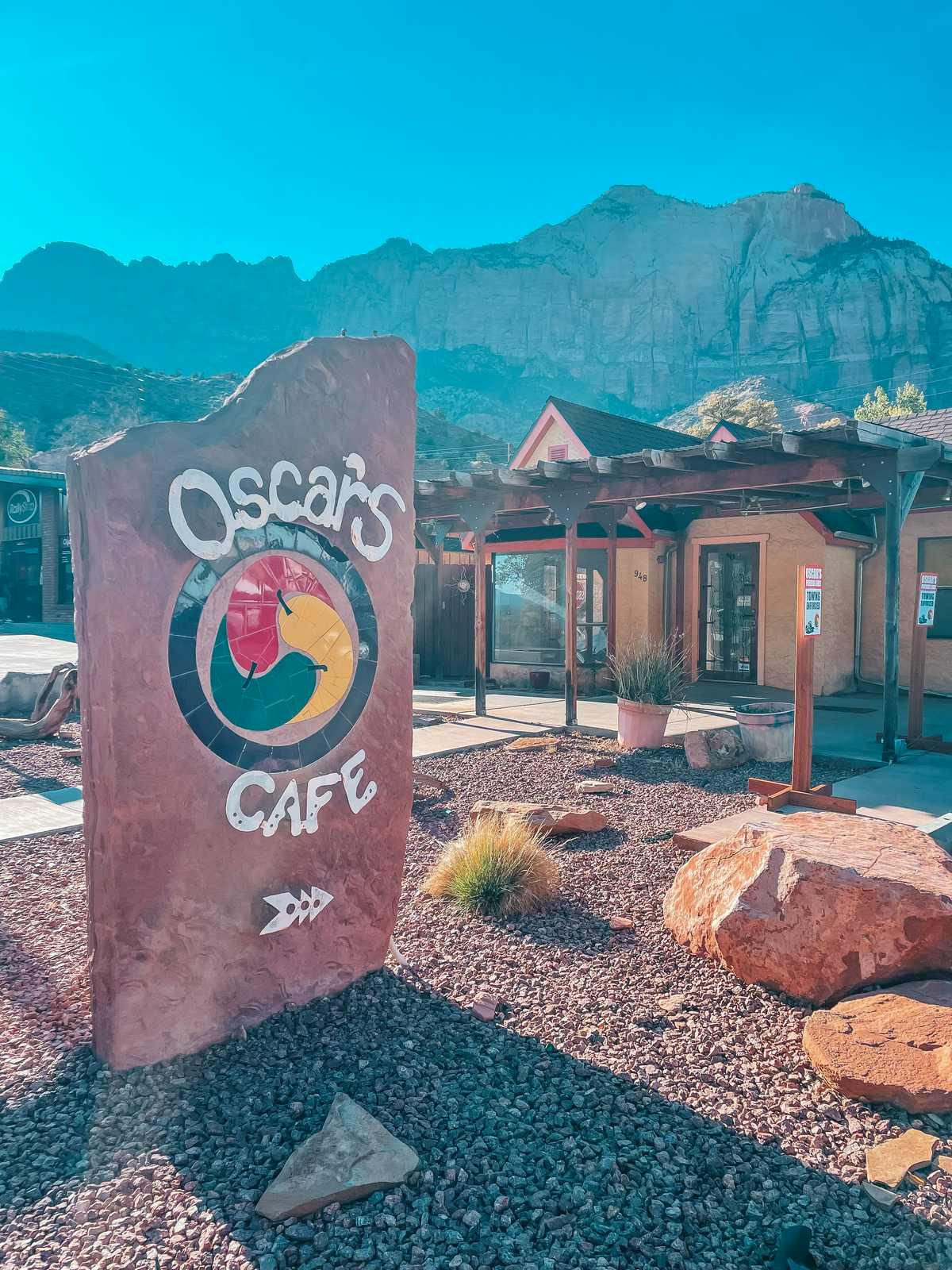 Day 6: Zion National Park to Bryce Canyon National Park
Depending on traffic Bryce Canyon National Park is 2 to 2 1/2 hours from Zion. On our way out we made a little pitstop to snap some photos with the Mt. Carmel Tunnel. If you do this make sure you are extremely cautious and aware of your surroundings!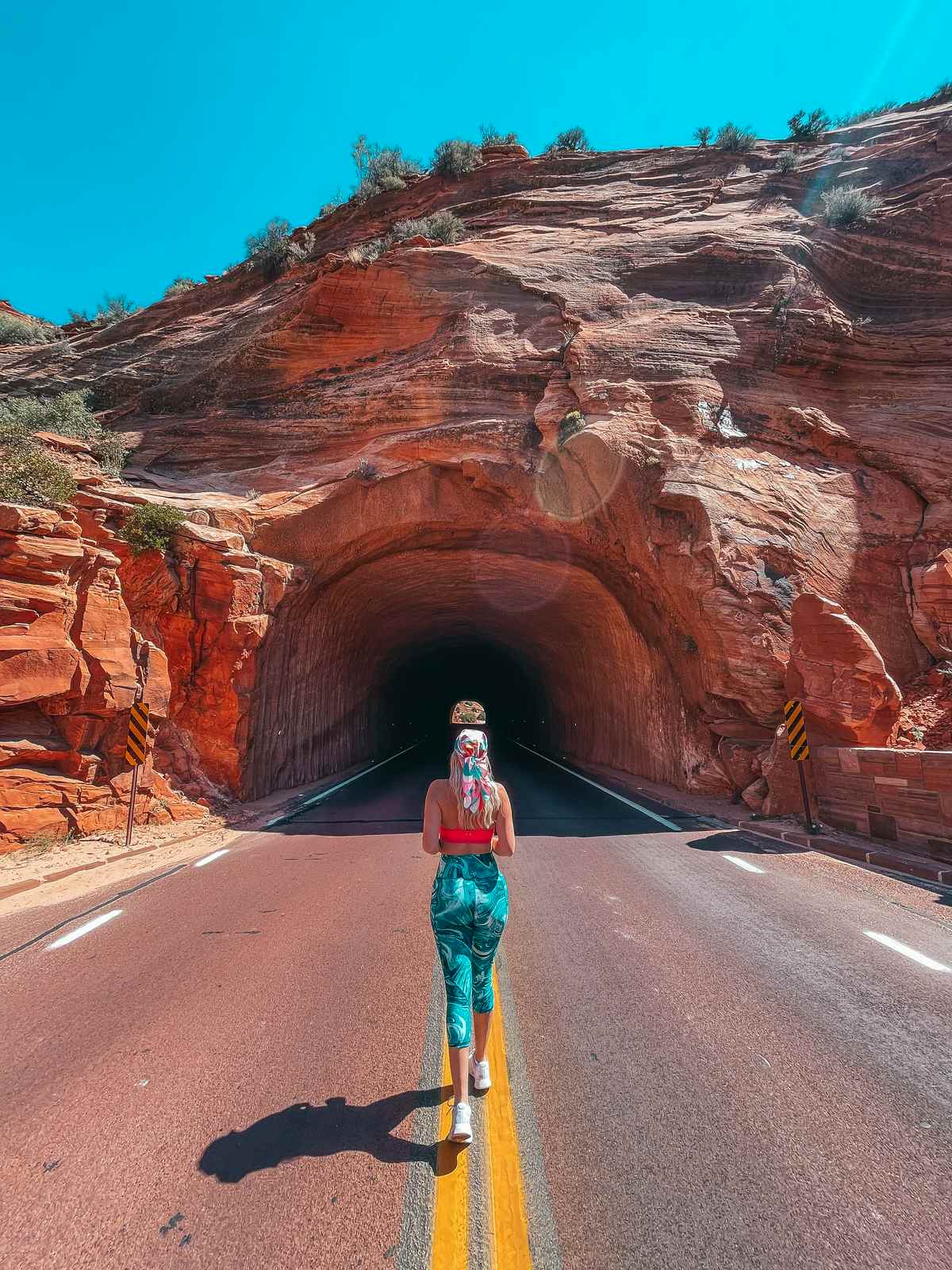 Bryce Canyon National Park is a must-see for anyone visiting Utah, it actually was actually my favorite of the Mighty Five! The park is famous for its hoodoos, which are tall, thin spires of rock that are formed by erosion. Bryce Canyon actually has the highest concentration of hoodoos in the world.
Like Zion, Bryce Canyon also has a park shuttle, however, this one is optional! You can drive to each of the viewpoints and trailheads if you choose (we chose to drive since the park wasn't too busy). The shuttle is free and arrives at each spot about every 15 minutes.
Again, a great park no matter what your age, capability, or hiking level. There are viewpoints you can drive to the parking area for and have a short walk to. There are 13 viewpoints total along the park's 38-mile round-trip scenic drive. It takes a minimum of 3 hours to drive to all 13. Along with that, there are also trails for hiking or horseback riding!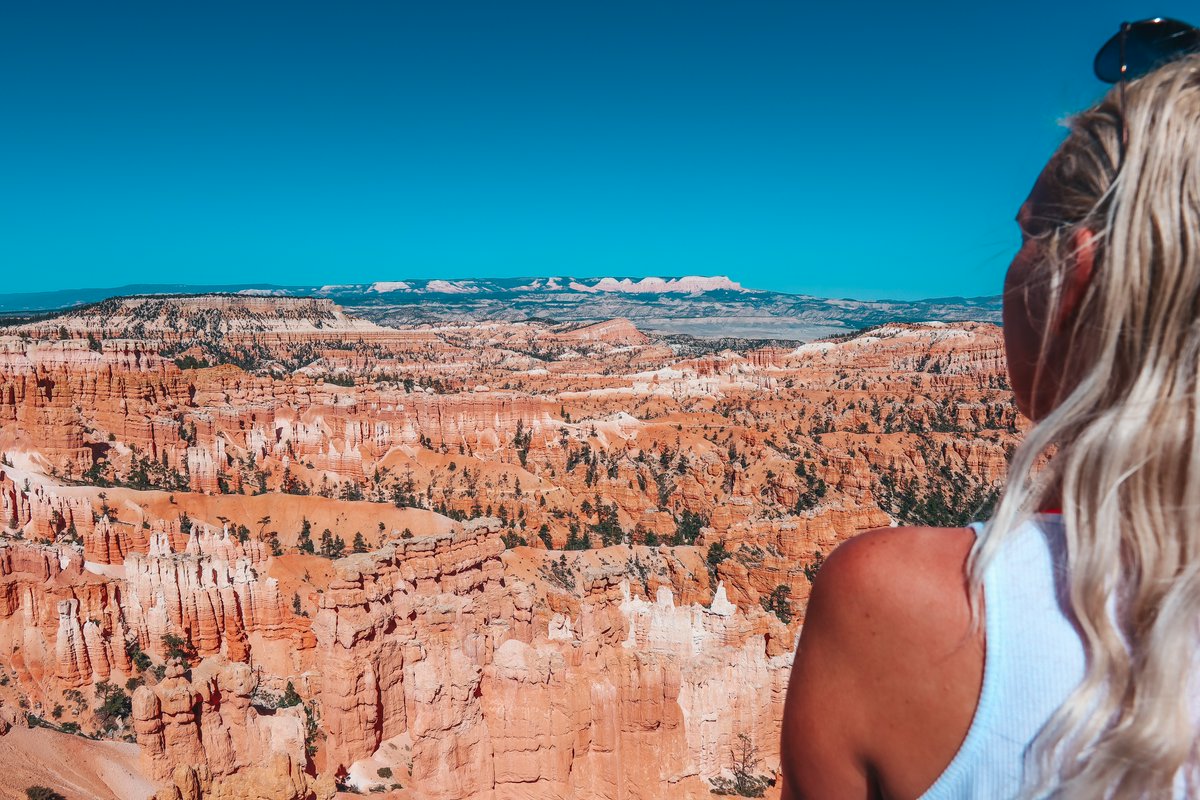 Where to stay in Bryce Canyon National Park
To explore Bryce you are most likely going to want to stay in Tropic right outside of the park. There aren't too many options, so make sure you book in advance! We stayed at Bryce Valley Lodging and really enjoyed the location and having our own little canyon. Its ratings are excellent and it's just 15 minutes outside of the park entrance.
Check out the other accommodation options for Tropic here.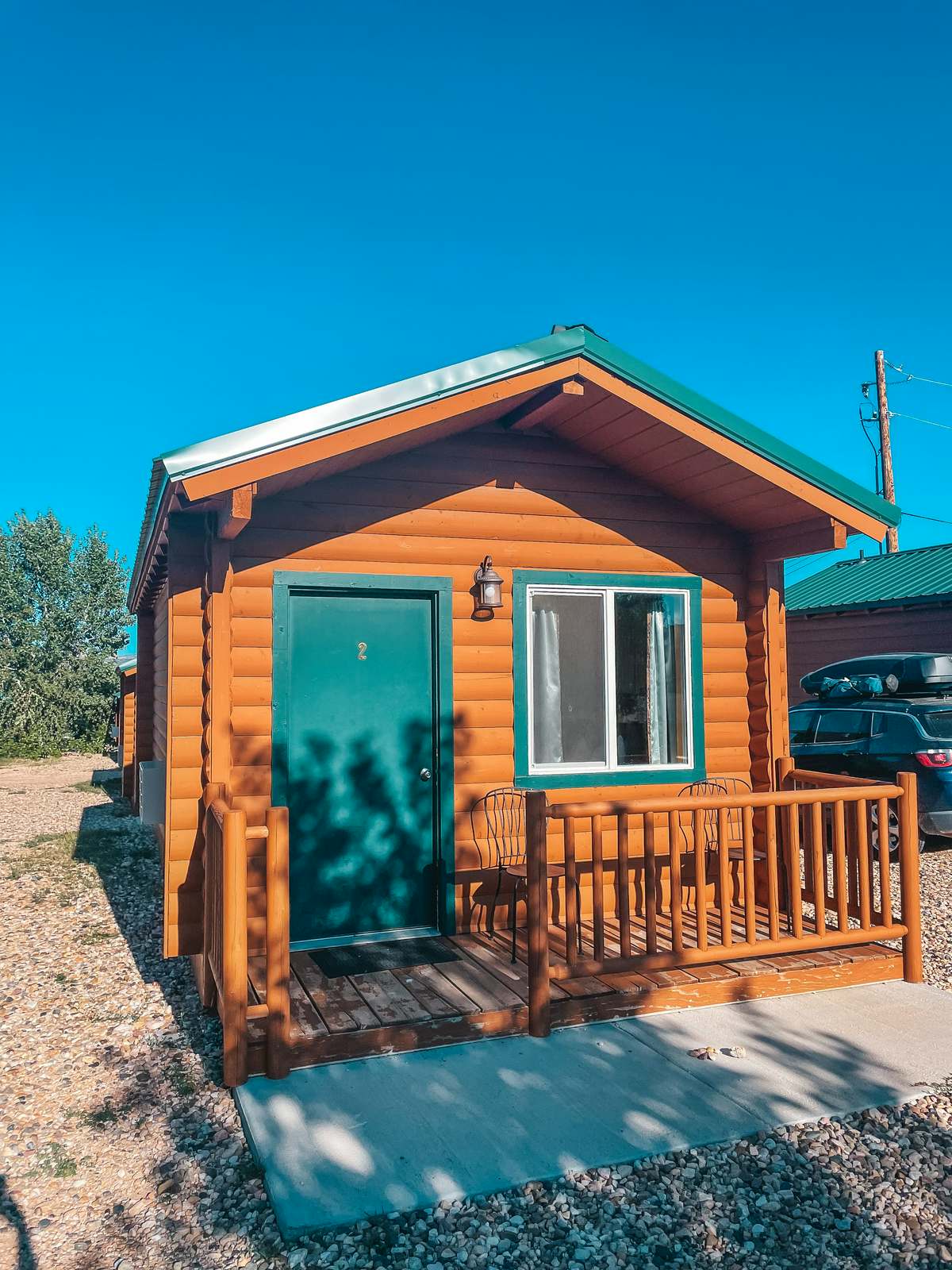 Hikes in Bryce Canyon
We did Sunrise, Sunset, Inspiration, and Bryce Point. Since we only had one day here we drove to each of the viewpoints, but you can also hike the Rim Trail to see each of them if you have more time. The Rim Trail is 11 miles if you do the entire trail, however, you can do as much or as little of it as you'd like.
One of the best places to experience Bryce Canyon's hoodoos is Inspiration Point. With an elevation of 8,000 feet, it is only a short hike (less than an hour) to the top. From there, you can take in the breathtaking views of the surrounding valleys and rock formations. At night, the stars are particularly spectacular – it's an ideal spot for stargazing.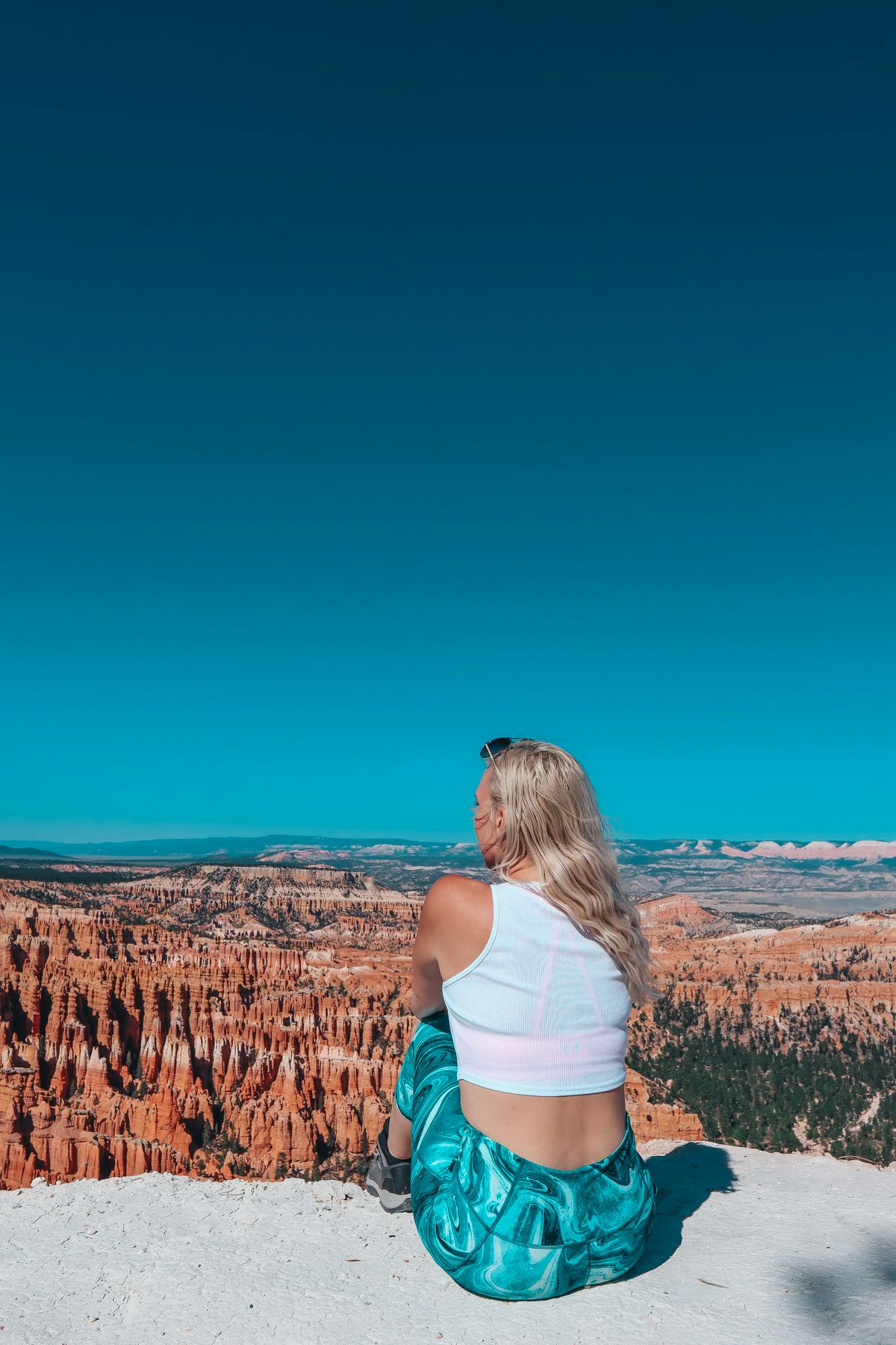 Another popular spot is Sunrise Point. Here, you can watch the sun rise over the hoodoos, creating a stunning pinkish-orange light over the rocks. Sunset Point is a great place to see the hoodoos in the sunset light, and if you're lucky enough, you may even catch a glimpse of a rainbow. Finally, make sure to check out Bryce Point where you can get an incredible panoramic view of Bryce Canyon.
There are free ranger programs like full moon hikes and constellation tours. We did the constellation tour and it was so neat! We couldn't get over our eyes. The Milky Way was crystal clear! It was truly magical seeing the night sky without light pollution. Tip: take a blanket to lie down on. And you have to sign up for this at the Visitor Center ahead of time so don't forget!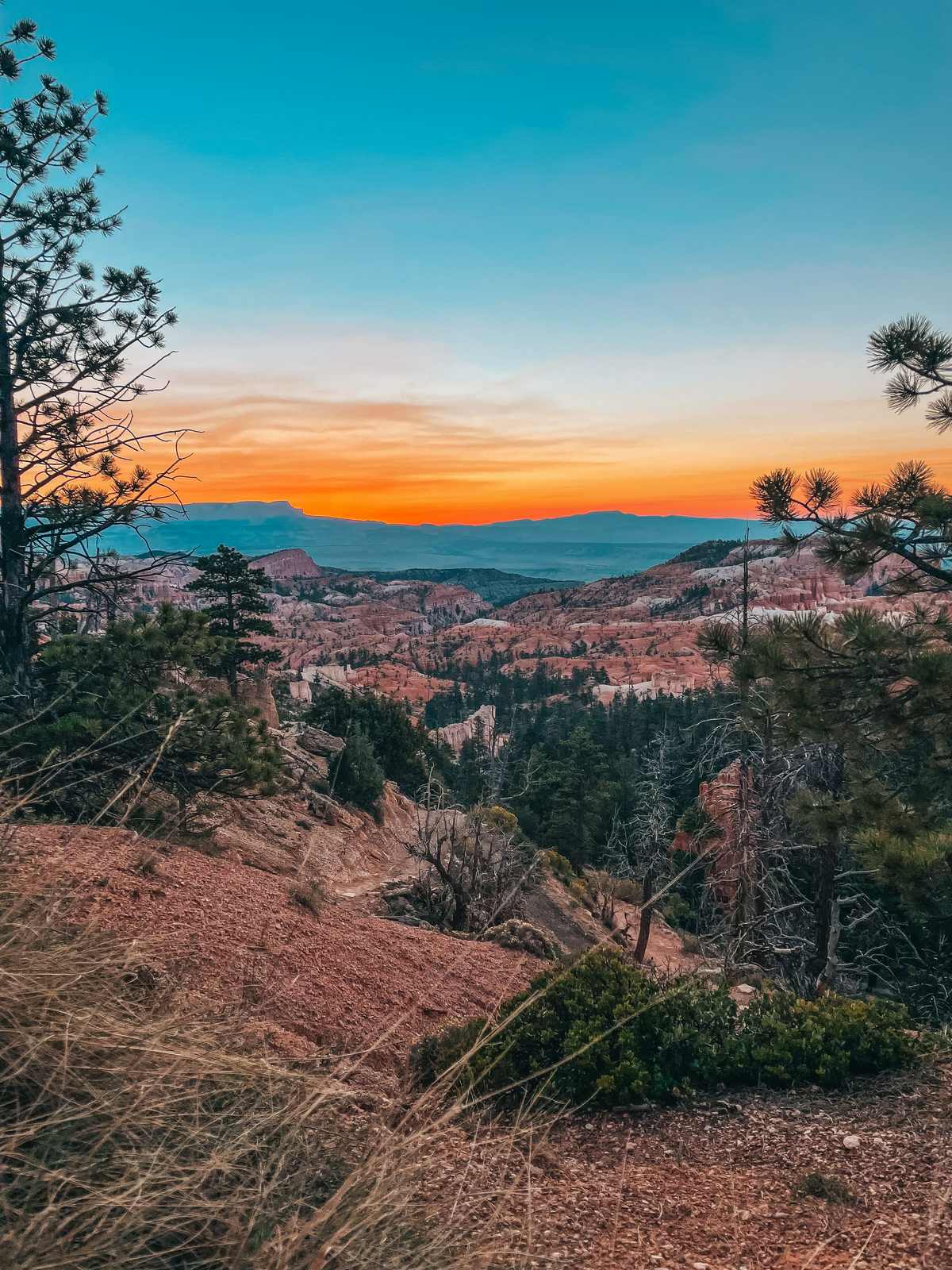 Where to eat in Bryce Canyon
After checking into our cabin in Tropic we filled our tanks at IDK BBQ which was conveniently right across the street. The meat was so tender and full of flavor and oh my gosh the mac and cheese was so gooey and delicious that I still think about it!
For dinner, we had some pizza at Bryce Canyon Inn. Despite us driving to most of the viewpoints we obviously still were in the mood to carb load a little.
On our way out of Bryce the following morning we grabbed some coffee from Bryce Canyon Coffee Co.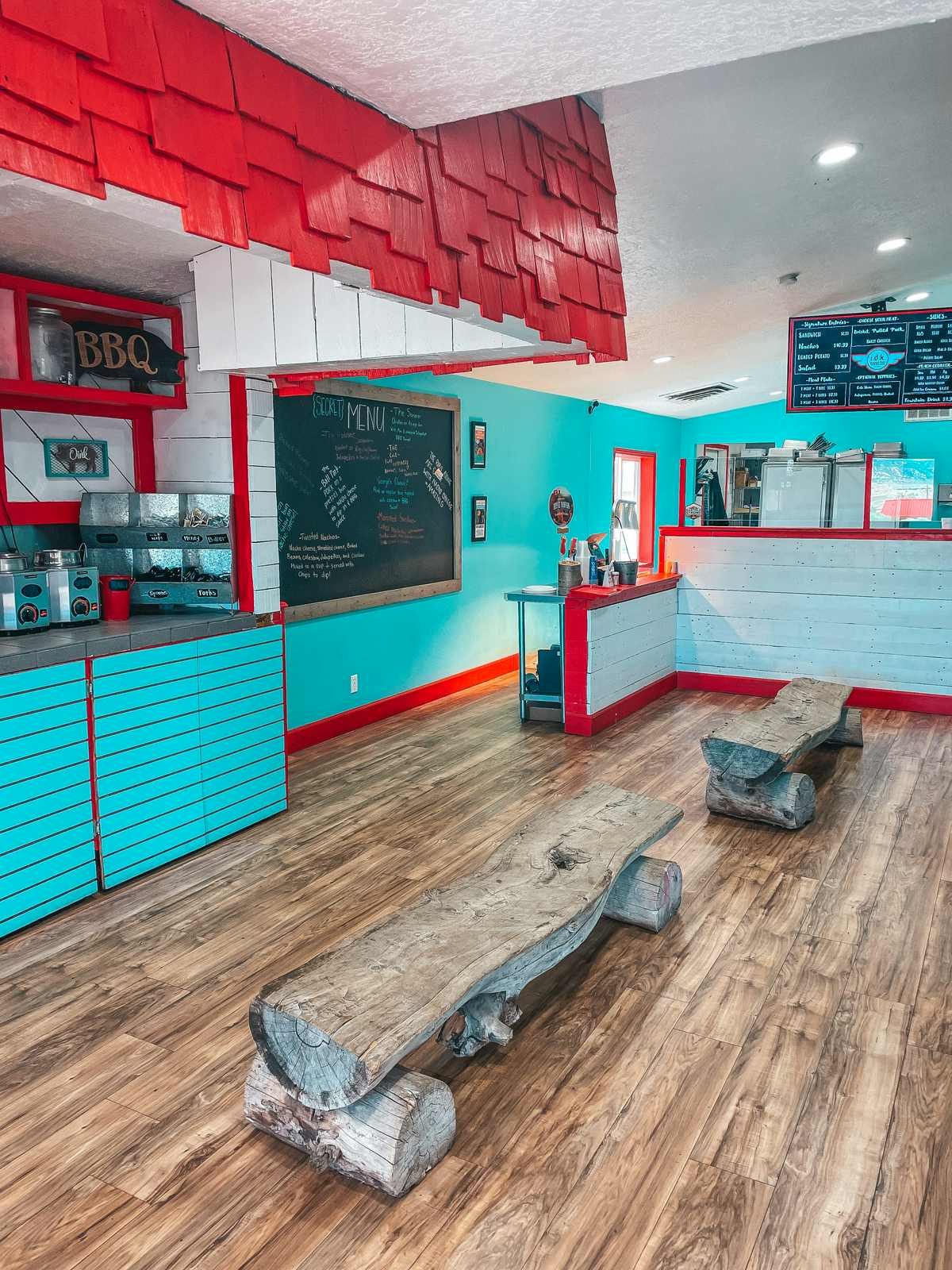 Day 7: Bryce Canyon National Park to Capitol Reef National Park
We woke up bright and early to experience a little bit more of Bryce before heading out to Capitol Reef National Park. We started by revisiting Sunrise Point for sunrise. It was so beautiful, and we encountered a ton of wildlife! After witnessing the magic we went back to our place for a nap until we were more rested.
After our nap, we headed back to the park to do one of the most popular trails at Bryce, the Navajo Loop Trail. If you follow the Navajo Loop Trail you can get closer to some of the hoodoos and experience them up close. Some of the hoodoo formations you can expect to see are Thor's Hammer, Wall Street, and Twin Bridges!
The trail is a 1.5-mile loop that you can access the trailhead from the Sunset Point parking area. On average you can expect to spend 1-2 hours on this moderate trail. If you are looking for more of a challenge and have more time you can do Navajo Loop to Queens Garden (2.5 miles) or the Navajo/Peekaboo Loop (4.5 miles).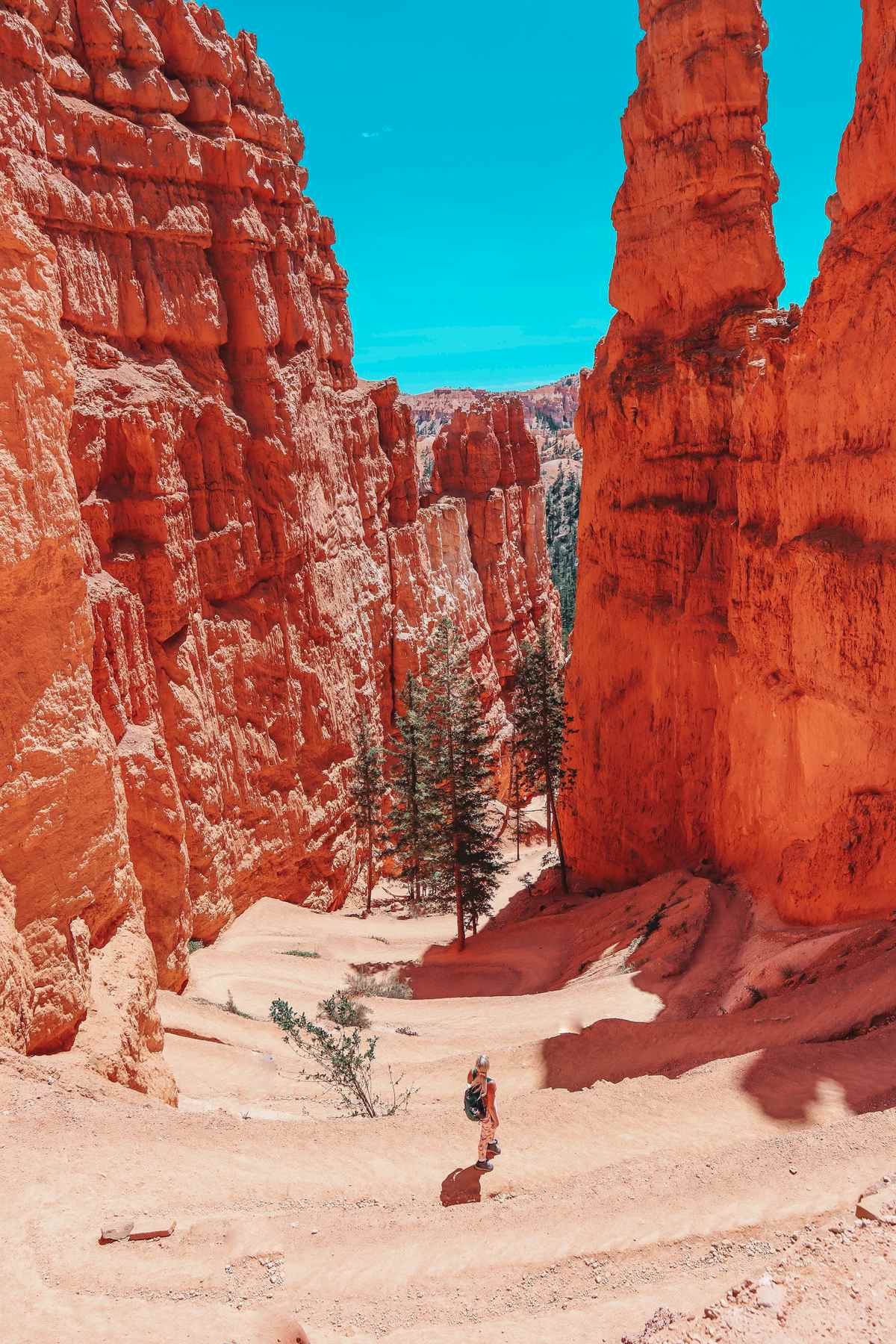 Capitol Reef National Park
Capitol Reef is about a 2 1/2 hour drive from Bryce and is actually the quietest and least visited of the Mighty 5 Utah National Parks! That's not to say it doesn't have much to offer, because it certainly does. You can find overlooks, canyons, petroglyphs, and striking rock formations even including an arch.
It worked out extremely well for us that we wound up at the quietest park on a Saturday! So if you can have your trip line up to where you're at Capitol Reef on a Saturday instead of the busier parks I definitely recommend it.
We were able to see a lot in the little bit of time that we were at Capitol Reef. The great thing is you can drive to a few of the most popular overlooks! But if you want to squeeze in a hike or two, they definitely have some options for you! I recommend going to the Visitor Center and grabbing a map and guide. From there you can decide which most appeals to you. The guide has each trail broken down by difficulty, one-way distance, elevation change, and features.
Since we were kind of beat, we just checked out Goosenecks Overlook and Panorama Point, as well as drove through Highway 24 for a little and just oohed and ahhed.
Note: Since this park isn't as heavily trafficked as the others the Visitor Center has shorter hours, but even if they aren't open you can still grab a map and guide!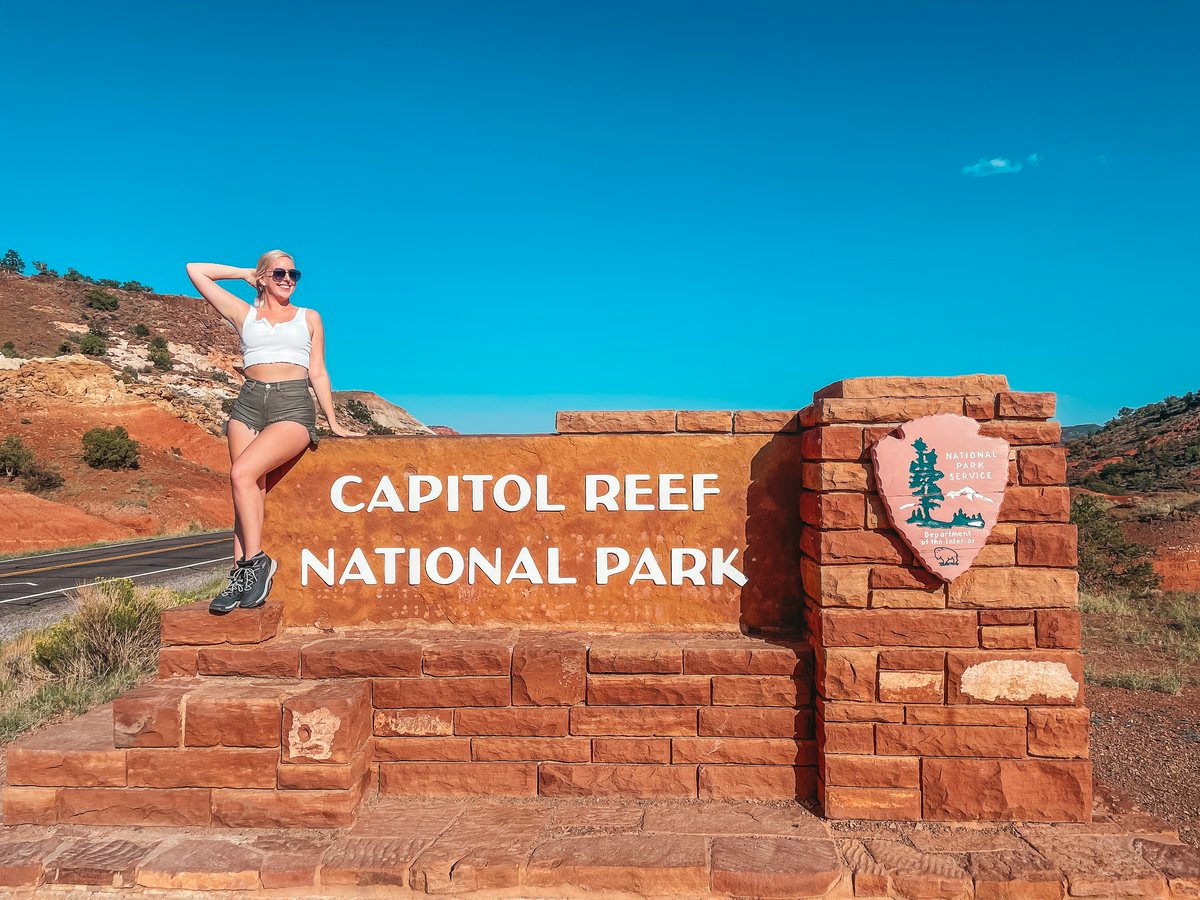 Hikes and viewpoints at Capitol Reef
The main road through Capitol Reef is Highway 24, a scenic byway that takes you past stunning red rock formations, including the Waterpocket Fold. You can do the Scenic Drive, an 8-mile scenic drive along Highway 24. If you do all of the recommended stops for the drive you will need around an hour and a half round trip.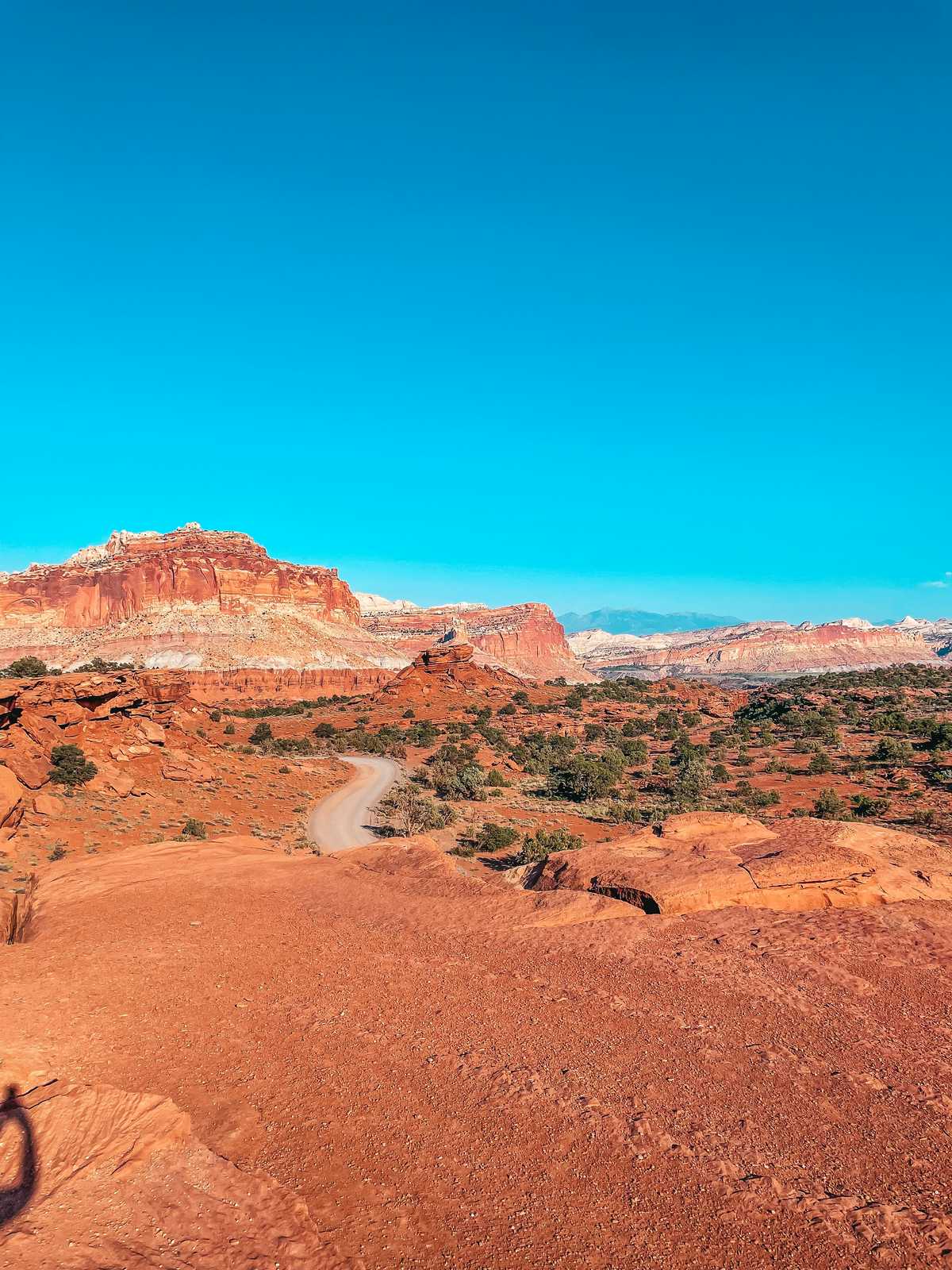 There are several great spots to stop and take photos, including Panorama Point and Sunset Point, a 0.8-mile hike from the parking area. The Goosenecks Overlook is a short 0.2 miles and offers stunning views of the meandering canyons below.
Along the way, you can also check out the Fremont Petroglyphs, carved into the sandstone by ancient inhabitants of the region. Be sure to make a stop at Gifford Homestead for some of their famous fruit pies, if you have the chance.
Another popular destination in the park is Hickman Bridge, an impressive 130-foot natural arch that provides visitors with some of the best views in the park. It's a 1.7-mile hike. Some other more challenging and popular hikes in the park include Cassidy Arch (3 miles) and Chimney Rock (3.3 miles). No matter what your reason for visiting Capitol Reef National Park is, you're sure to be awed by its beauty and grandeur.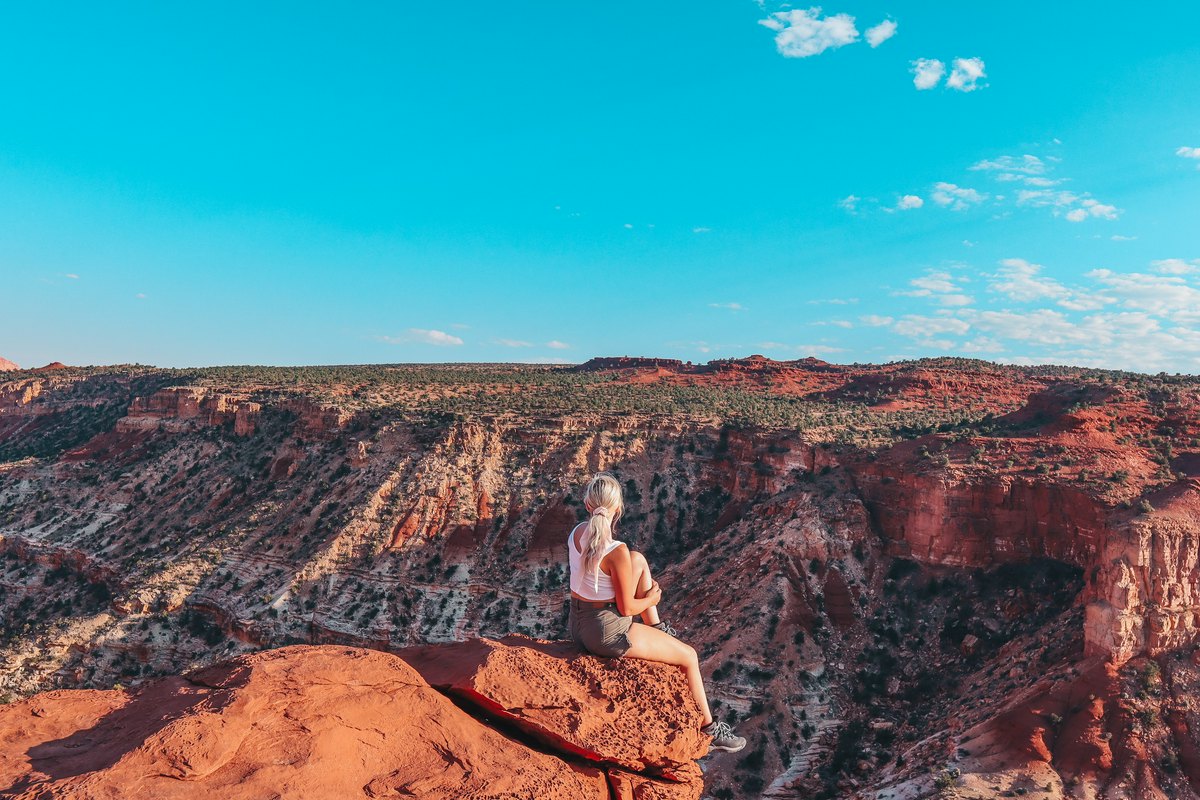 Where to stay in Capitol Reef
You will most likely be staying in Torrey if you stay overnight in this area. It really is slim pickings when it comes to where to stay in this area. It has the fewest options, but it is the least trafficked park so you shouldn't have too many issues finding a spot.
We stayed at the cheapest option we could find, which was the Days Inn, since we were only here to sleep. If you plan on spending more time at your accommodation I thought the Capitol Reef Resort looked amazing! They have teepee, wagon, and cottage options. The views from the photos look beyond epic!
Day 8: Capitol Reef to Moab and Canyonlands
As you're leaving Capitol Reef, make sure to get a coffee from Dark Sky Coffee (heads up, they are closed during the colder months)! We got a blended caramel macchiato with pumpkin and of my gosh ya'll…trust me.
As you're driving through Capitol Reef on your way out, depending on the season, you may also notice an area offering U-pick fruit if you want to stop and enjoy! Moab is about a 2 ½ hour drive from Capitol Reef National Park. Moab is a great home base because it is located centrally between Arches National Park and Canyonlands.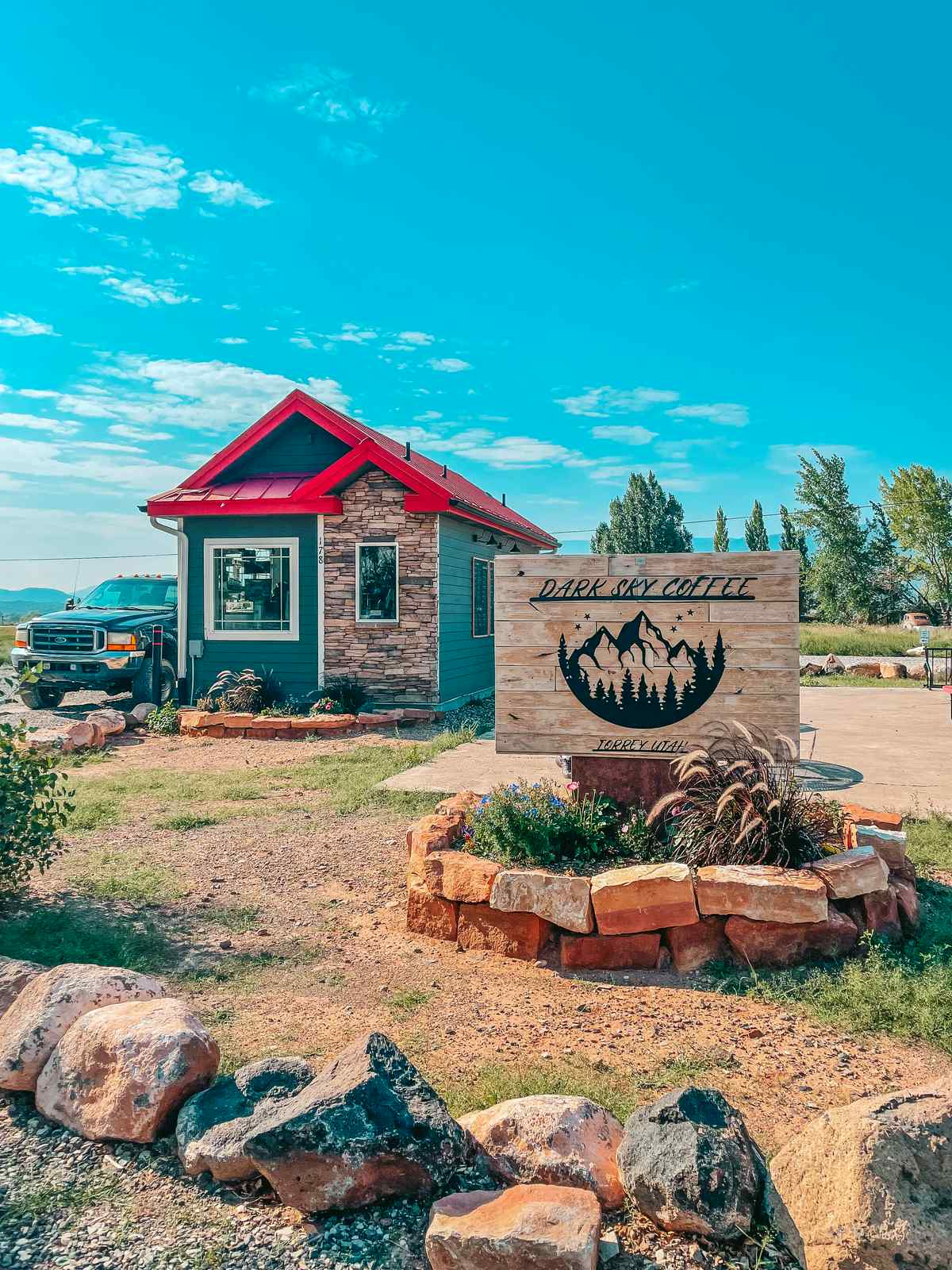 Canyonlands National Park
Canyonlands National Park is a favorite among Utahans. This spectacular park boasts rock formations and desert landscapes that are unlike anywhere else in the country. Not to mention it's HUGE (over 200,000 acres) and is divided into four distinct districts: Island in the Sky, The Maze, The Needles, and Rivers.
You'll get a variety of landscapes, including deep canyons, soaring mesas, and otherworldly rock formations. If you only have one day to explore here I suggest just sticking to the Island in the Sky district, which is the district closest to Moab.
Canyonlands doesn't have a shuttle service, but we didn't have an issue finding parking at the trailheads or overlooks. Mesa Arch, Gooseneck Overlook, White Rim Overlook, and Grand View Point are a few of the most popular hikes and overlooks. There are also a number of full-day hikes you can do here too if you want more of a challenge.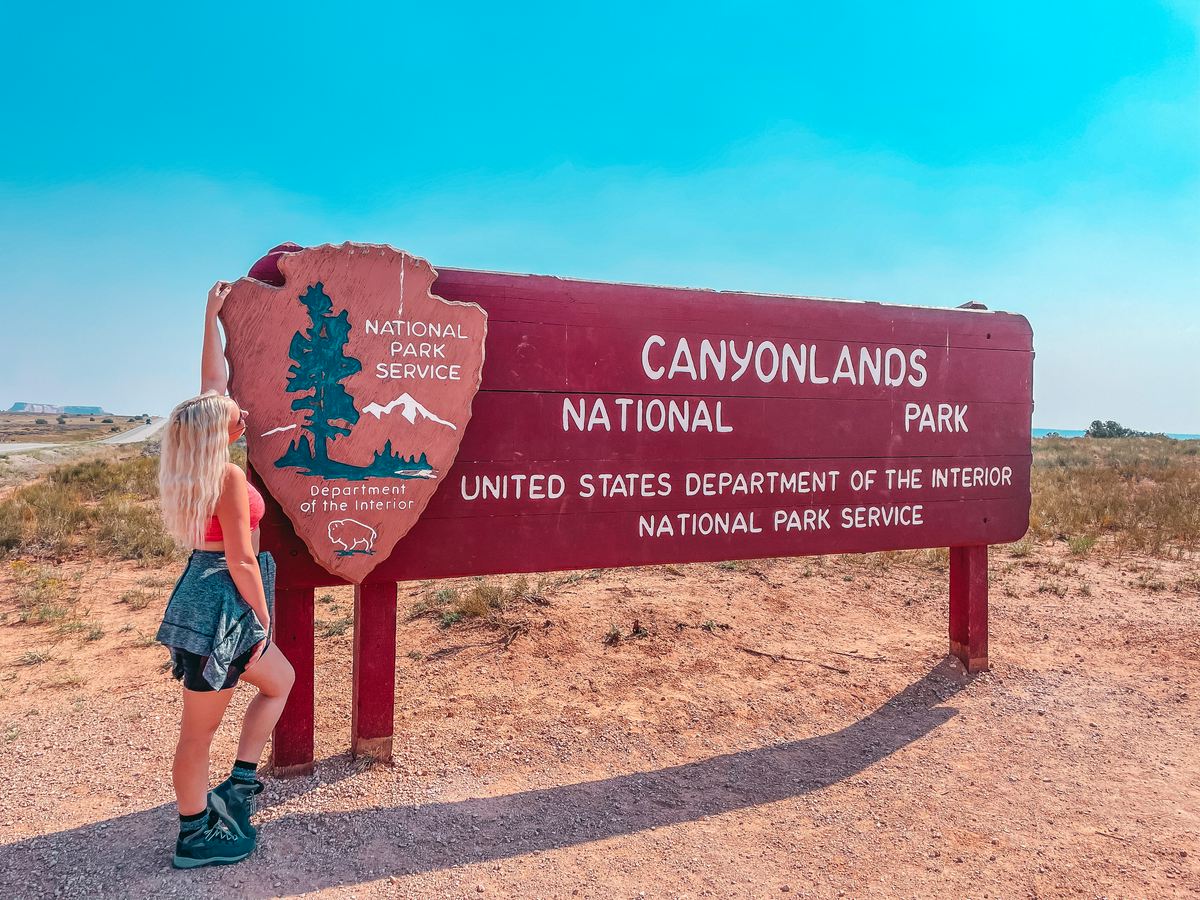 Districts at Canyonlands
Island in the Sky is by far the most visited district, offering stunning panoramic views from the edge of a 1,000-foot cliff. Located just 32 miles from Moab, it features many easily accessible viewpoints and trails that range from easy to strenuous. Hikes such as the Mesa Arch Trail are popular among visitors who want to get up close to the park's natural wonders. Other highlights include Upheaval Dome, Whale Rock, and Buck Canyon Overlook.
The Needles district is located further south and offers a more rugged landscape that includes towering rock spires, narrow canyons, and desert wildflowers. Highlights include Chesler Park Loop and Joint Trail, as well as Druid Arch.
The Maze district is the most remote and least visited part of the park. It features a labyrinth of rocky canyons and buttes, with highlights such as the Doll House and Orange Cliffs Overlook.
The Rivers district is also home to some of the park's most impressive landscapes. It features many ancient Native American sites, as well as great opportunities for rafting on the Colorado and Green Rivers.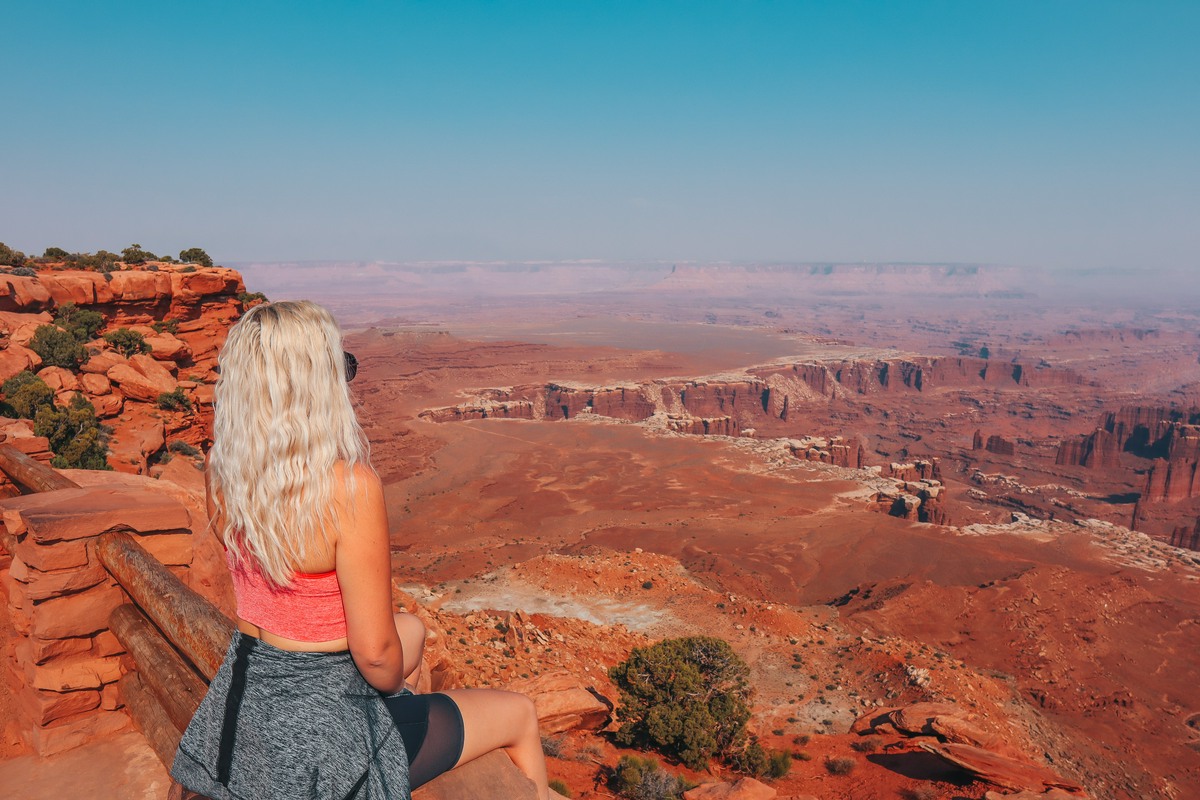 Hikes and overlooks at Canyonlands
Start your exploration of Island in the Sky at Mesa Arch for an unforgettable sunrise. It's a short 0.7-mile round-trip hike, so it's easy to fit into a busy itinerary. You can access the trail from the Mesa Arch parking lot.
Mesa Arch is on the edge of a 500-foot cliff, and part of a 1,200-foot drop into Buck Canyon. Looking through the arch gives you a keyhole view of White Rim country.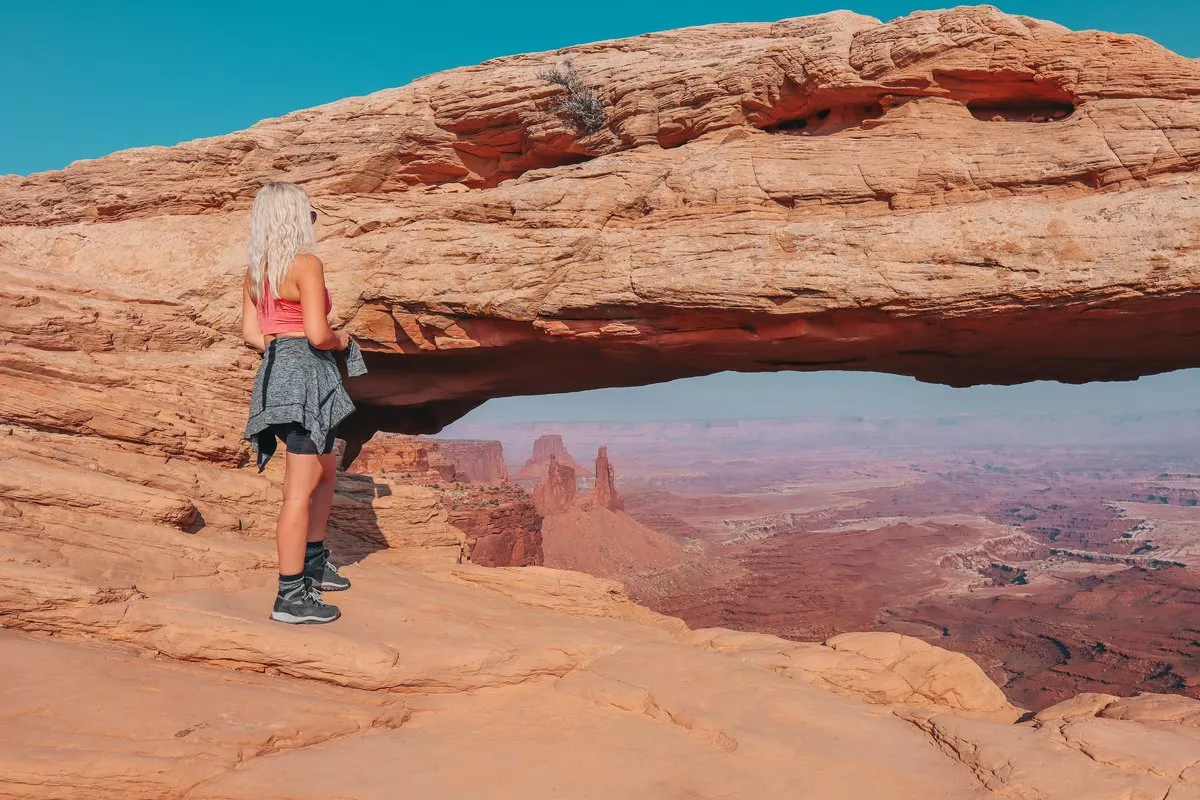 For a longer adventure, you can drive the White Rim Road. This 100-mile road takes 2-3 days to complete, taking you across the bottom of Island in the Sky. There are plenty of great stops along the way. Grand Viewpoint offers one of the best views of the entire park. From here you can see all of Canyonlands, as well as the Green and Colorado rivers below. Make sure to bring your camera!
Another great stop on the White Rim Road is White Rim Overlook, located 1.8 miles from Grand Viewpoint. It's a leisurely one-hour hike that takes you through a stunning landscape of canyons, buttes, and mesas. From here you can get great views of Buck Canyon Overlook, Green River Overlook, and Shafer Canyon Viewpoint.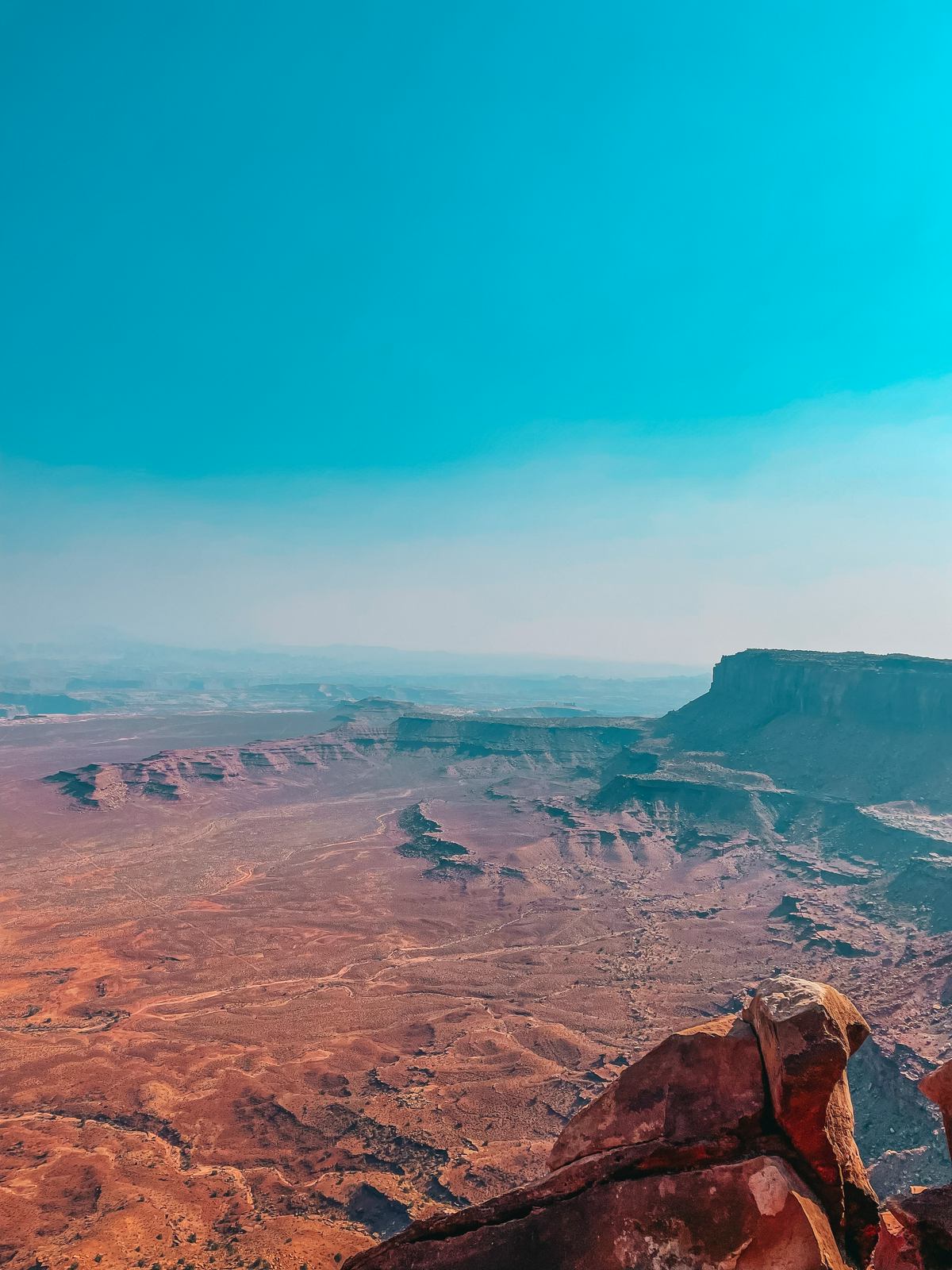 Where to stay in Moab
We stayed at the Holiday Inn Express Moab for our visit because we are IHG cardholders and get perks and upgrades, plus the hotel offers a free breakfast. However, if you're looking for more of an experience, Scenic View Inn and Suites is another popular choice that also offers a free breakfast.
For those looking for a more luxurious experience, Hoodoo Moab by Hilton and Moab Springs Ranch come highly recommended.
If you want travel perks like free flights and hotel nights check out my ultimate travel credit card guide!
Where to eat in Moab
For a delicious breakfast and a cup of coffee, head over to Moab Coffee Roasters. This local coffee shop serves up freshly brewed coffee, made from premium beans, along with a selection of breakfast sandwiches, pastries, and bagels.
For lunch or dinner, be sure to check out Thai Bella. This charming Thai restaurant came highly recommended as one of the best restaurants in Moab! offers an extensive menu of authentic Thai dishes, made with fresh ingredients and bold flavors. If you're in the mood for a cold beer, head over to Moab Brewery. They offer a variety of homemade beers brewed on-site, that you can enjoy alongside a menu of pub fare.
If you're looking for a more casual dining experience, check out the Moab Food Truck Park. This outdoor food court features a rotating selection of food trucks that offer a variety of cuisines to choose from. It's a great spot to grab a quick, delicious meal.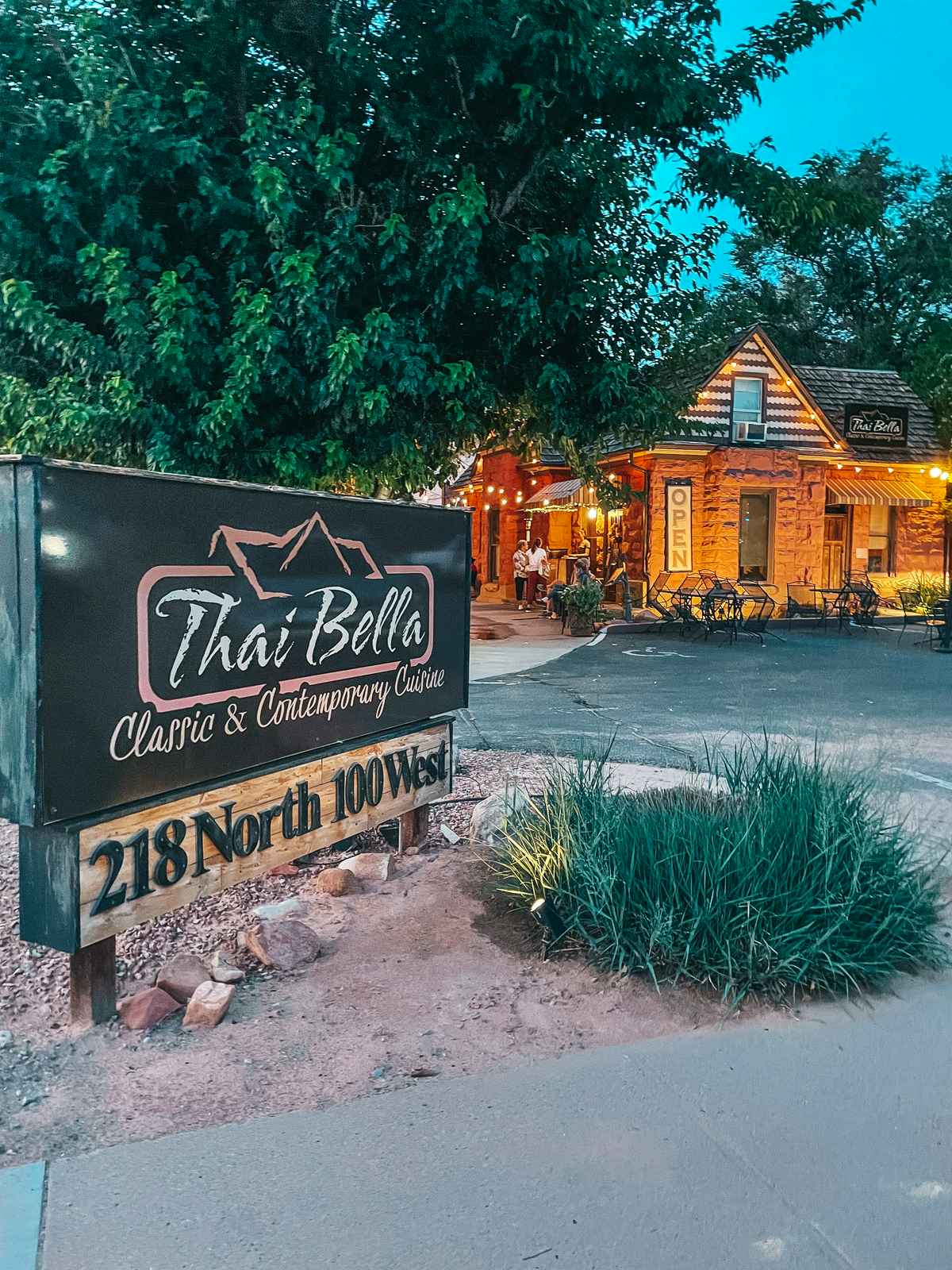 Day 9-10: Moab to Arches National Park
Arches National Park is a truly unique and stunning natural wonder. The park is home to more than 2,000 natural stone arches, as well as a diverse array of other geological formations.
Arches National Park is open year-round, however, the peak season is from March through October. During this time, the park is at its busiest, with the most visitors and the best weather. It's important to note that the park has a limited number of campsites, and these tend to fill up quickly, especially in the summer, so it's a good idea to make a reservation well in advance.
Arches National Park is a must-see destination for nature lovers, photography enthusiasts, and anyone who appreciates the beauty of the natural world. The park's unique geology and diverse array of arches make it a one-of-a-kind destination that is sure to leave a lasting impression.
The red rock formations, the intense blue sky, and the contrast between both creates a truly beautiful experience. Not to mention the park offers great hiking opportunities and a chance to see wildlife like bighorn sheep, pronghorn, and coyotes.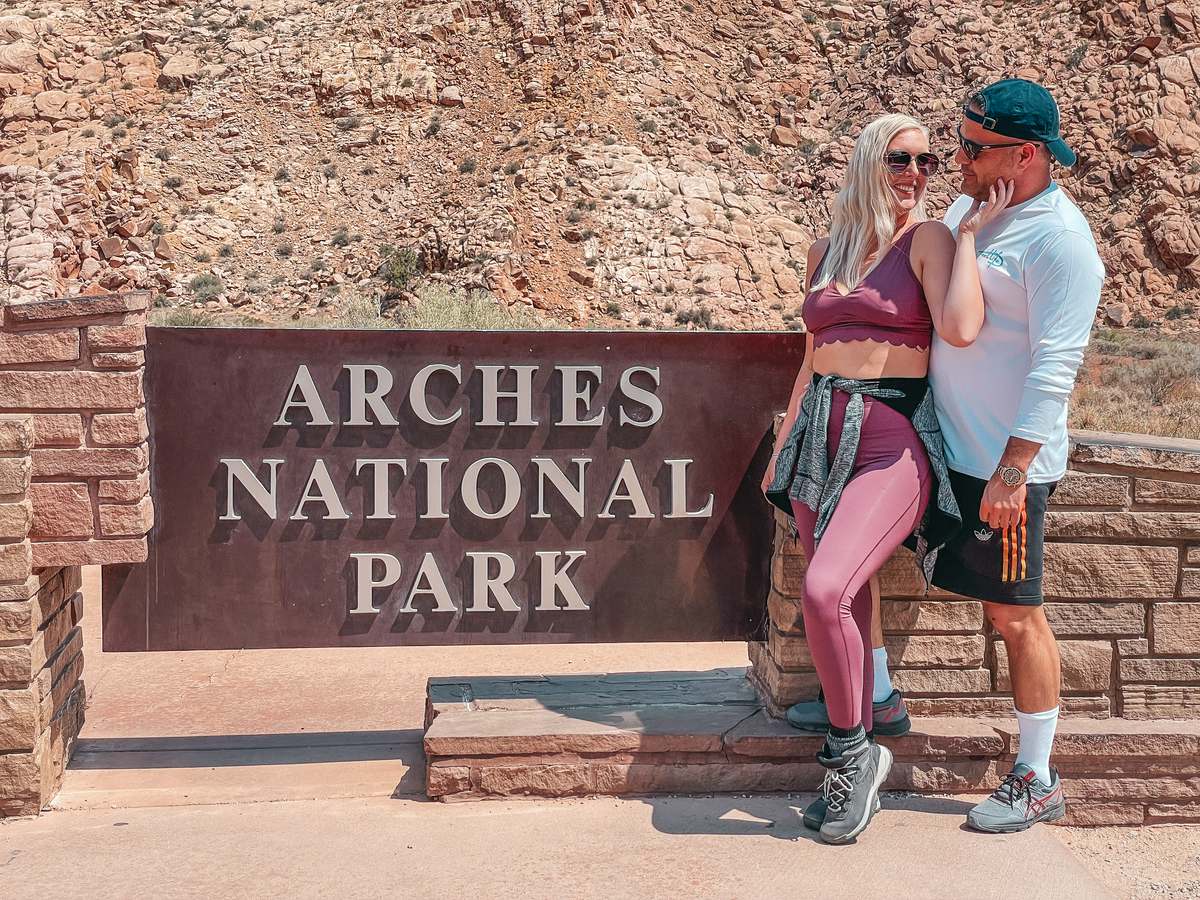 Hikes at Arches National Park
The best hikes in Arches National Park include the Delicate Arch Trail, the Devil's Garden Loop, and the Landscape Arch Trail. Delicate Arch is a moderate hike to one of the most iconic arches in the park. It's a 3.2-mile round trip journey across rocky terrain, with stunning views of the arch along the way.
Delicate Arch is an especially popular sunrise hike. If you plan to do this hike for sunrise you should arrive at the park entrance 1-2 hours before sunrise to give yourself enough time to get to the trailhead, which is about a 30-minute drive.
The Devil's Garden trailhead offers an 8-mile loop that includes several arches including Pine Tree Arch and Landscape Arch. It's possible to shorten this hike to a 4-mile loop if you only want to see certain attractions. For a quicker, more accessible experience, Balanced Rock can be reached in just 10 minutes from the parking lot.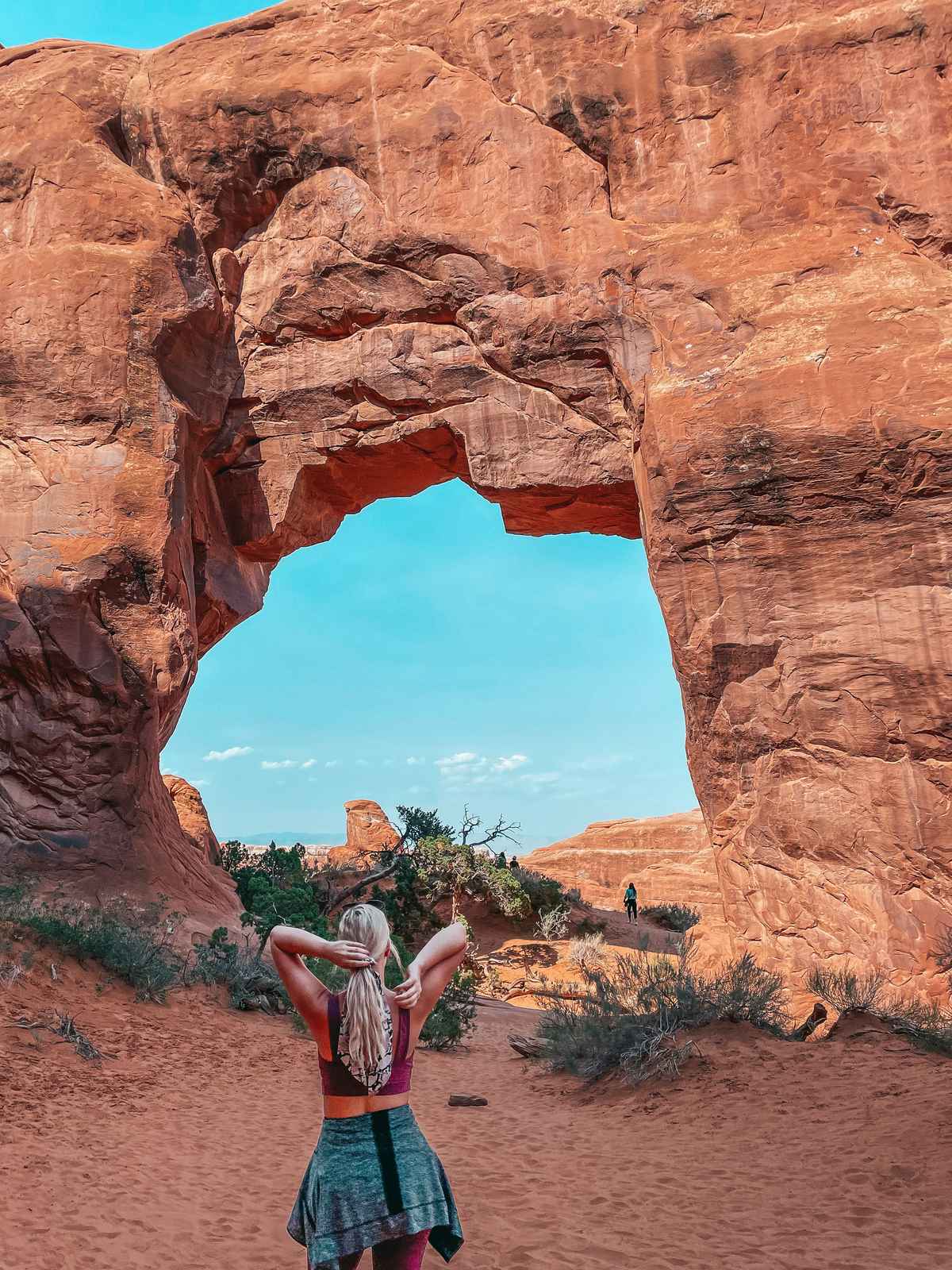 Another must-see attraction in the park is the Windows Section, which features three large arches: North Window, South Window, and Turret Arch. These arches can be accessed via a short and easy hike, making them a great option for families with young children or for those with limited mobility.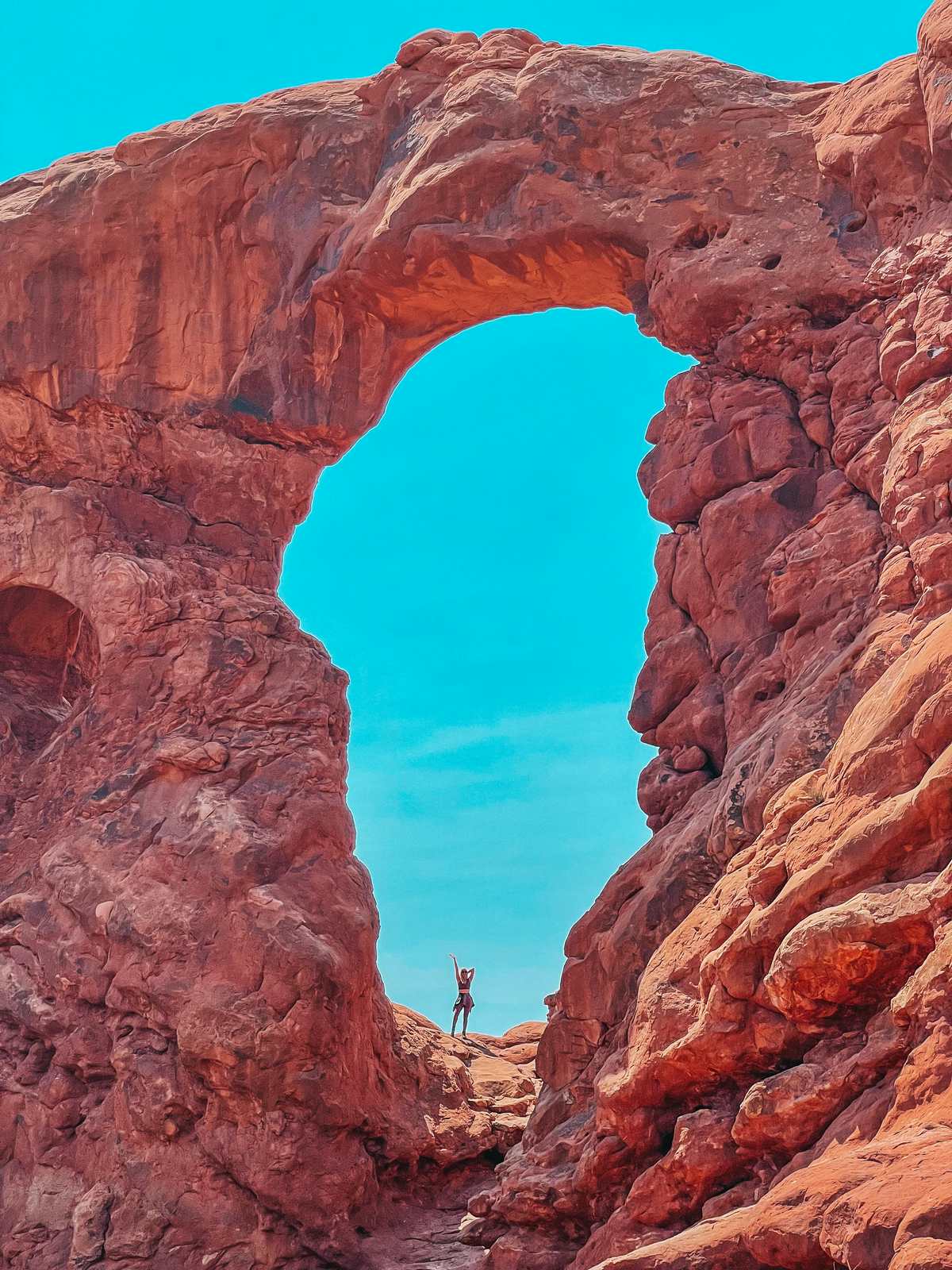 What to pack
When packing for a road trip through Utah's National Parks, it is important to consider the time of year you are visiting. The items you need will vary greatly depending on the season. I visited in August, so here is a list of items that I found essential to have while I was there:
Hiking shoes/boots: This is perhaps the most important item on your list. Good, sturdy hiking boots are essential for a safe and comfortable trip. You'll be doing lots of exploring, so having a pair of boots that can handle the terrain and provide support is key. These Columbia ones are my FAVORITES! They are sturdy, have so many colors, and they're affordable.
Sun protection: Sun protection is always important, but especially when traveling in Utah's hot and dry climate.
A jacket: Even in the summer, temperatures can cool down quickly at night. Bring a light jacket that can be easily stored in your backpack.
Good hiking leggings: Pack reliable hiking leggings for your Utah road trip, essential not only for cooler weather but also for protecting your legs from sun exposure, rough terrains, and unexpected temperature shifts during your outdoor adventures!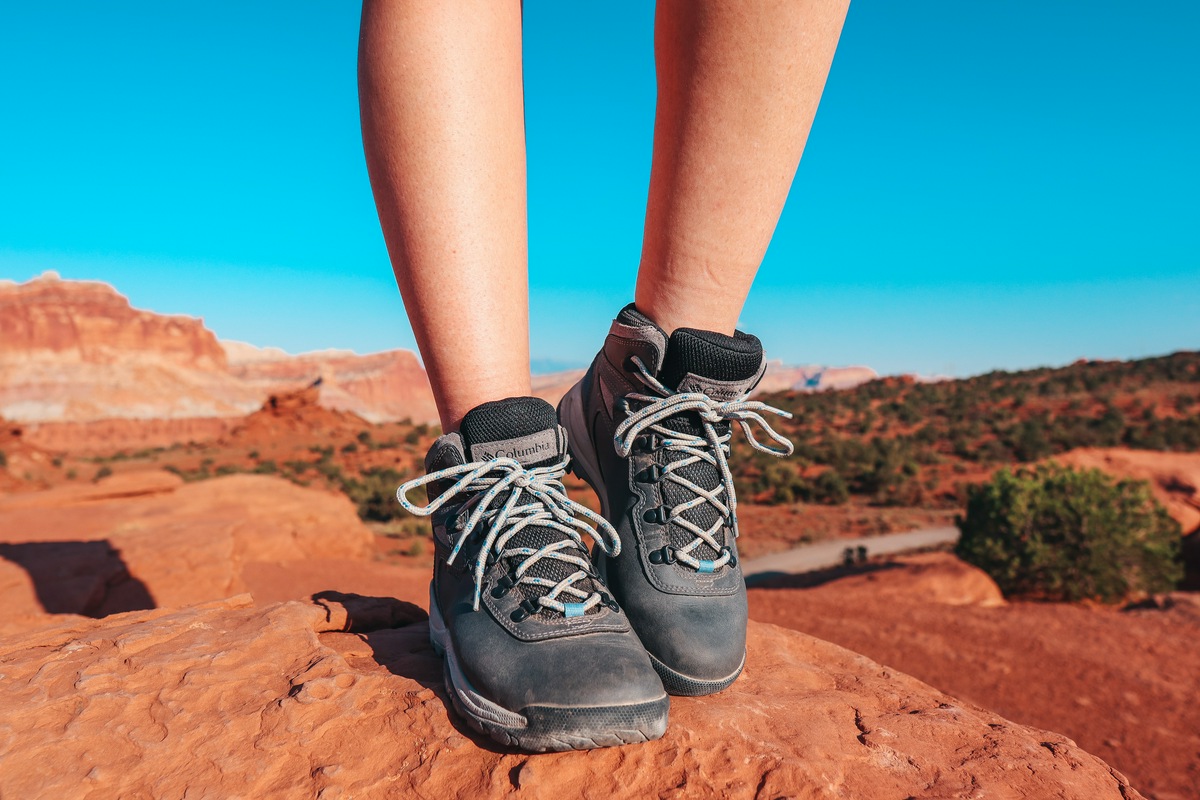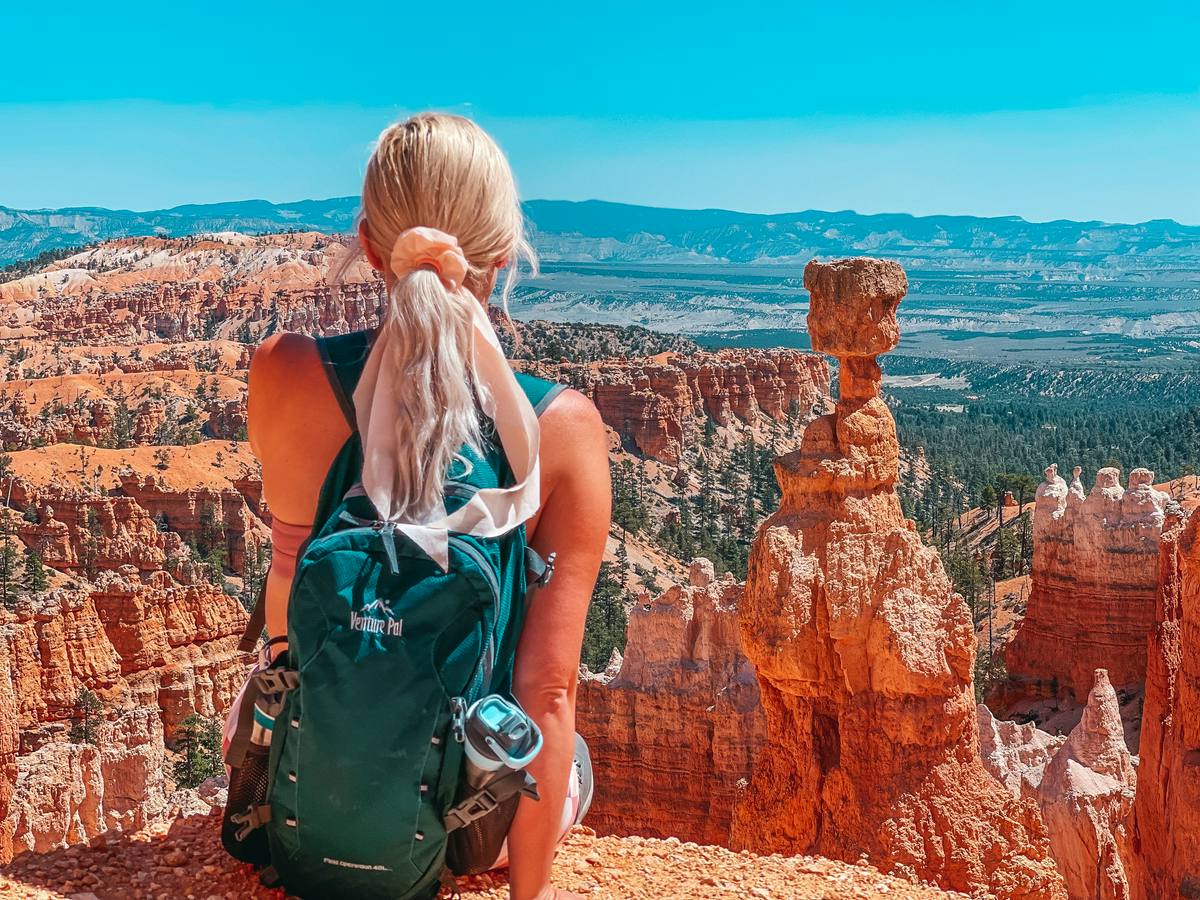 Are you ready?!
If you're looking for a road trip that will take you to all five of Utah's national parks, this is the one! The Mighty Five National Parks road trip will allow you to explore beautiful landscapes, see some incredible natural beauty, and explore one of America's most iconic states by car.
Check out my Insta guide for Utah here @guidedbydestiny!