This post contains affiliate links which means that I will make a small commission if you purchase a product after clicking on any of them, at no extra cost to you.
Looking for an unforgettable adventure in the American Southwest? You're going to love this epic 7 day Arizona road trip itinerary! This state is home to some of the most breathtaking landscapes in the country, from the red rocks of Sedona to the awe-inspiring Grand Canyon. And what better way to experience all of the beauty and diversity of Arizona than with a week-long road trip?
In this post I take you on a journey from Phoenix to Page, highlighting the best stops and sights along the way. So buckle up, hit the road, and get ready for a week of adventure you'll never forget!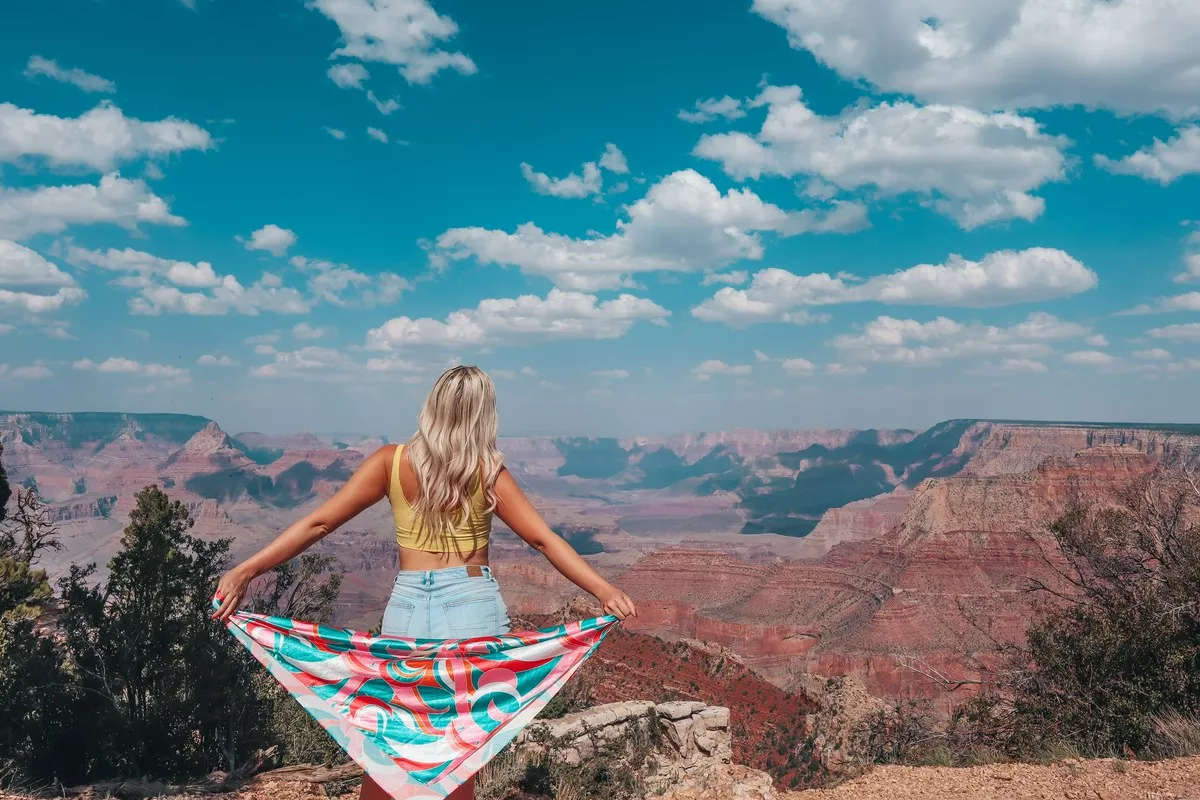 7-day Arizona road trip itinerary
Day 1-3: Phoenix and Scottsdale
Scottsdale and Phoenix are pretty close driving distance to each other, so we kind of went back and forth between the two. We made Phoenix our home base and stayed at the Kimpton Hotel Palomar Phoenix. I love Kimpton hotels, and I knew our stay would be nothing short of delightful. I have the IHG credit card (check out my travel credit card guide!) so 9 times out of 10 those are the hotels we stay at since they typically give us free upgrades, or we book with points (book through IHG directly here).
The Kimpton has public bikes available for use, a lovely pool, and daily wine hour from 5-6 PM. Yes, free wine! Feel free to check out other Phoenix and Scottsdale hotel options in the booking widget below.
Quick links for your Arizona road trip
🏨 Accommodation
Easily compare prices, secure great deals, and enjoy the added benefit of flexible cancellations up to 24 hours in advance for the majority of hotels with Booking
🎟️ Tours and tickets
Discover your next adventure with ease by using Viator which allows you to explore a multitude of local tours, ensuring you find the best experiences at the best prices.
🚘 Car rental
Rentalcars is the best tool for comparing prices for your date amongst the most popular rental car companies!
Phoenix and Scottsdale very much gave me Tampa and St. Pete vibes. There was plenty to do in both of these towns, so get ready to have your hands full!
Phoenix, Arizona sits at an elevation of 1,028 feet and is the capital city of Arizona. It's also one of the most populous cities in the U.S., with more than 1.6 million residents! Great hikes, mouthwatering restaurants, interesting museums, and historic areas like Old Town Scottsdale and Downtown Phoenix are just a few of Phoenix's top attractions.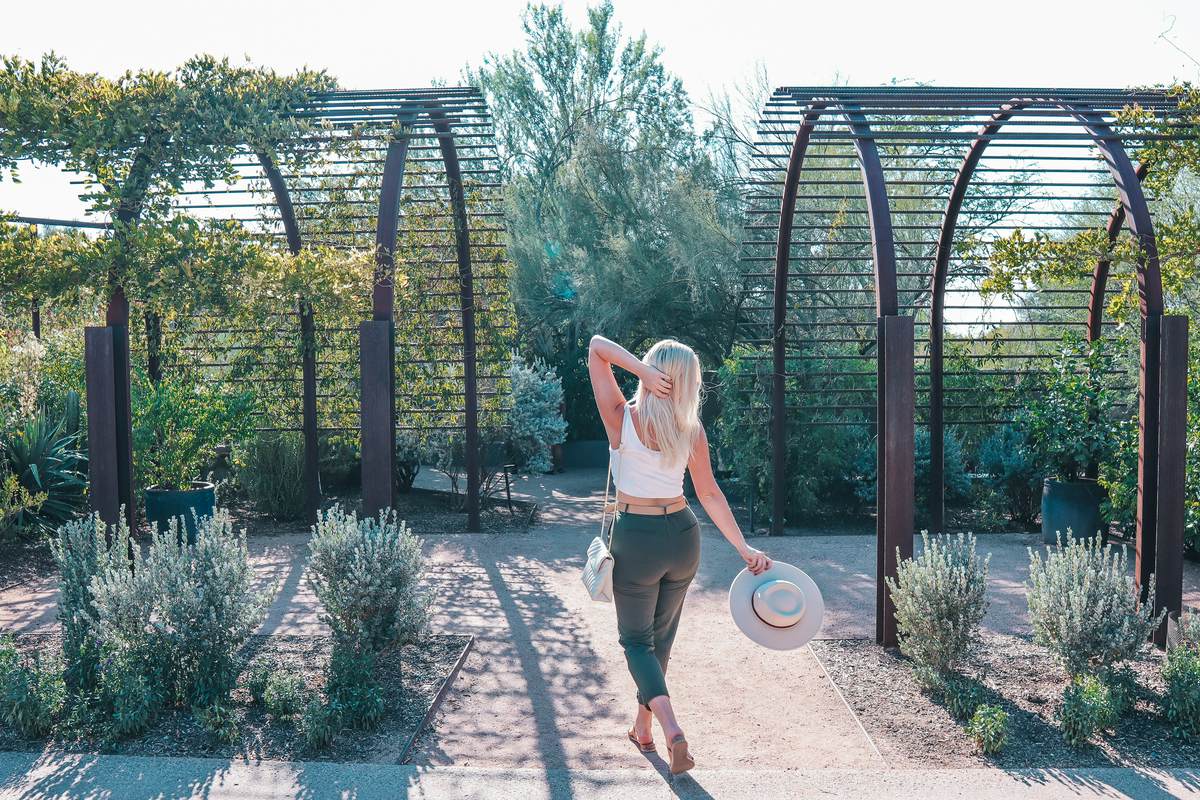 Things to do in Phoenix and Scottsdale
Changing Hands Bookstore
First, we stopped at Changing Hands Bookstore. If you don't know this by now, I have an obsession with speakeasies, bookstores, and libraries. So when I read about Changing Hands Bookstore, I knew we had to go.
It had an awesome variety of book genres, a great area to read or get work done, and it even had a book bar. And get this, it's called First Draft. I'm sorry but I died at how clever that was! Okay, now that I'm done geeking out…just know that it's a great stop if you're looking for a new read or just want to experience a cool vibe and grab a drink!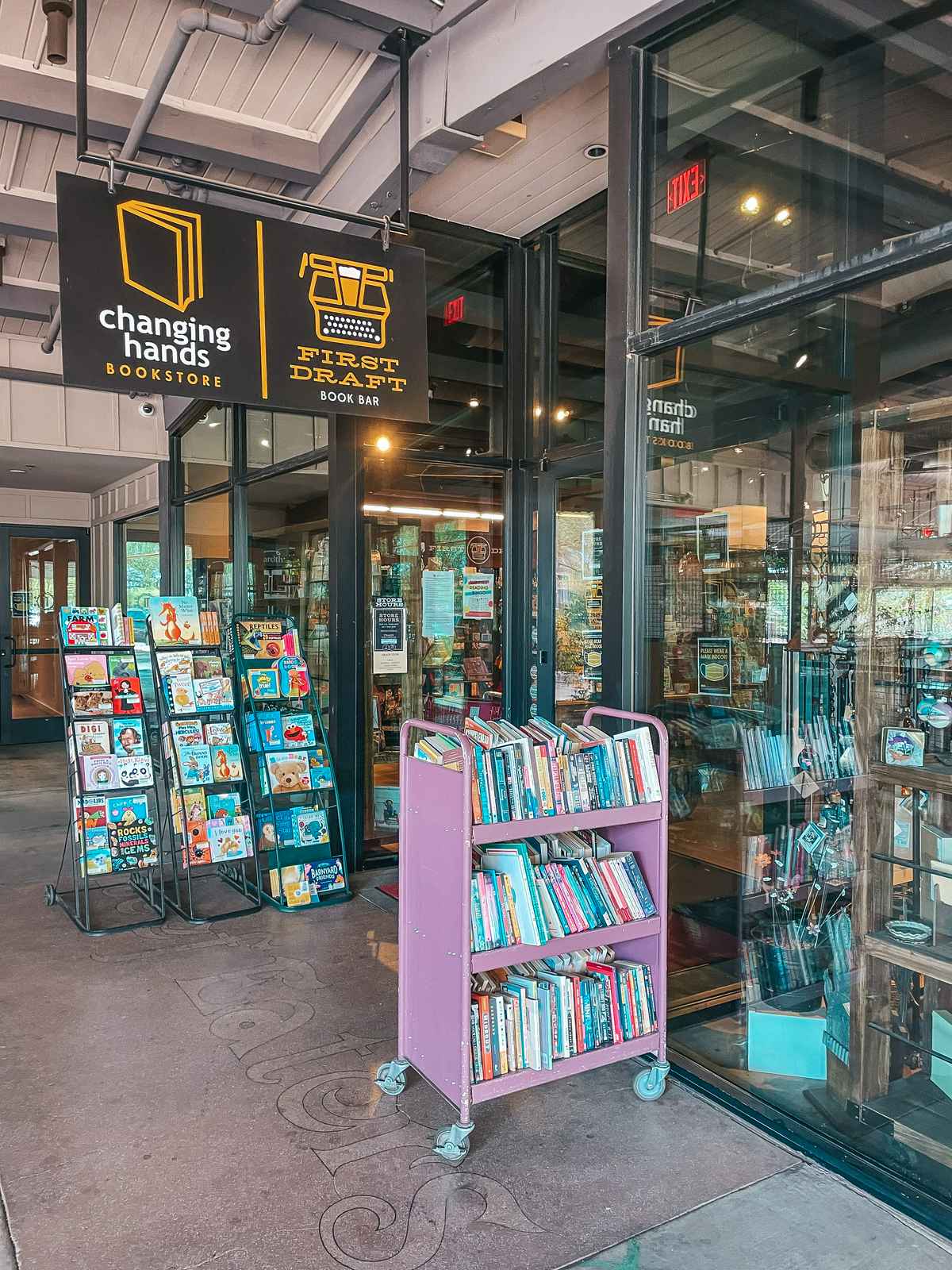 Desert Botanical Garden
Another must on your list of things to do in Phoenix is the Desert Botanical Garden. The Desert Botanical Garden is a great place to explore, get some steps in, and see some beautiful flora.
It's open daily from 7 AM – 8 PM and general admission costs $24.95-29.95 (active military personnel gets in free with a valid ID). The garden sits on 40 acres and has over 50,000 plant displays which include over 4,000 different species. In addition to having several cacti and other sorts of desert plants, they also feature several trails, a butterfly pavilion, and greenhouses where you can observe various tree and plant species.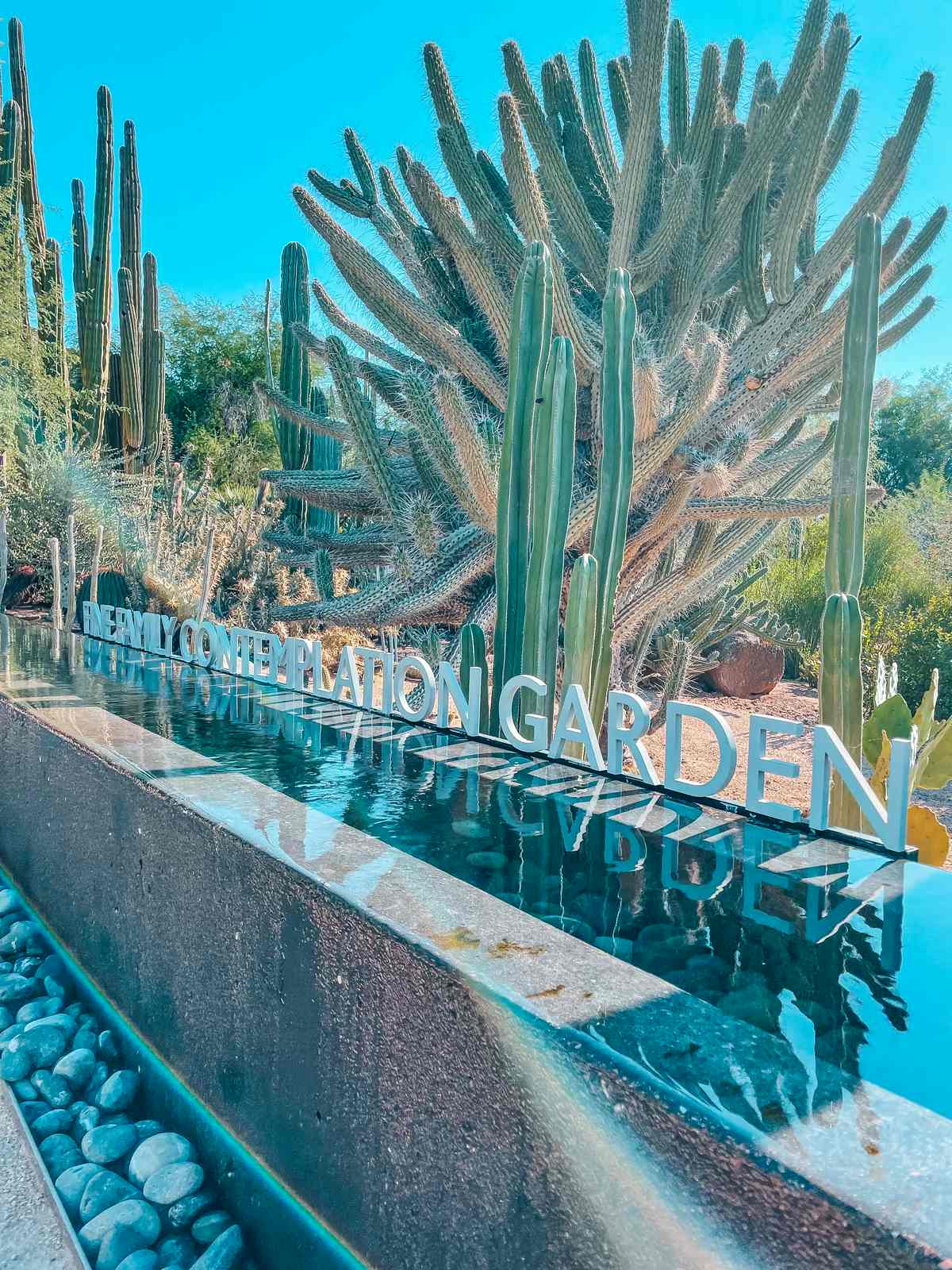 Camelback Mountain
Ahhh Camelback Mountain…my old friend. Okay, more like a foe, but whatever. It's still a must! We made the mistake of going midday, you know when the scorching Arizona sun was beating on us.
Camelback Mountain is one of the most popular and well-known hikes in Phoenix. It's a 2.4-mile challenging hike with an
elevation gain of 1,322 ft. It offers amazing views of Phoenix once you reach the top. Learn from my rookie mistake and go early in the morning. Also, be sure to take plenty of water!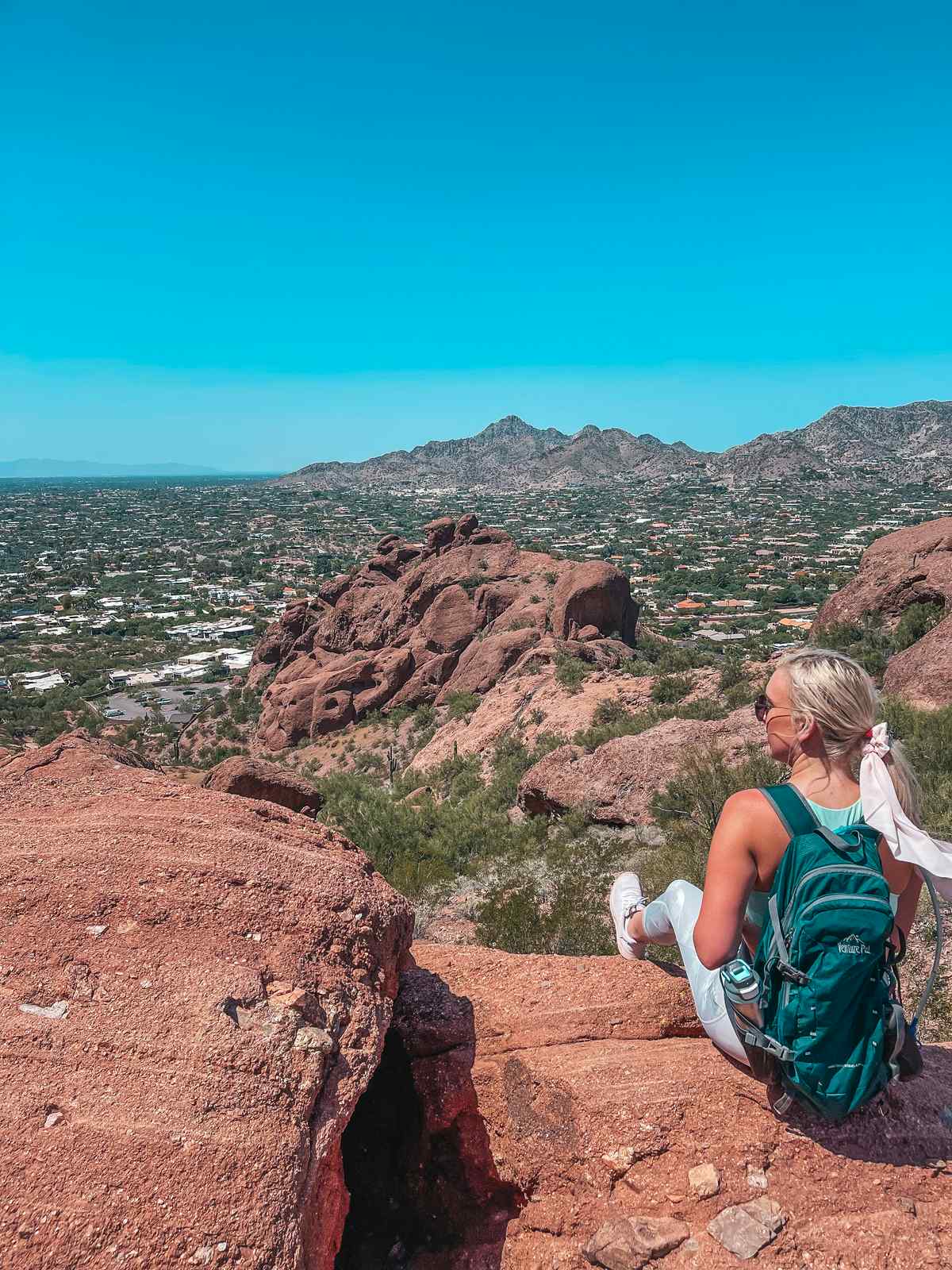 Dobbins Lookout at sunset
Dobbins Lookout is a moderately challenging 4-mile out and back hike in Phoenix. It's one of the most stunning views in Phoenix, especially around sunset. You have the option to make the hike or drive to the summit. The road is open for vehicles to drive here most days between 5 AM – 7 PM.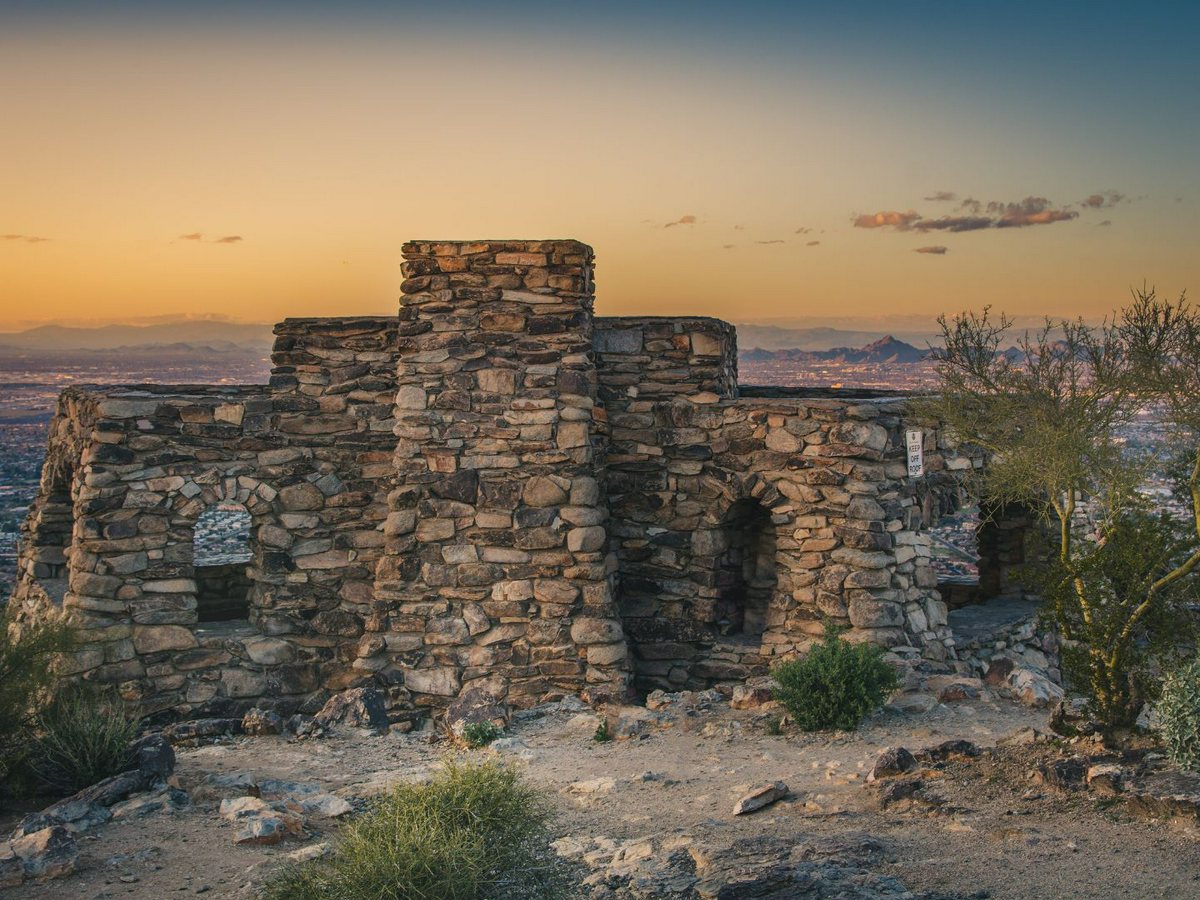 Hot air balloon ride
Take in stunning vistas of the Sonoran Desert on a thrilling hot air balloon ride. You'll have the ideal morning feeling like you're floating on a cloud followed by a Champagne breakfast. Each flight lasts around an hour, and hotel transportation is available.
I have done a hot air balloon ride in Tampa, and it was so magical! It's truly a surreal experience that you can't really explain.
Enjoy some of the amazing restaurants and eateries Phoenix has to offer
In between all of these fun things, you're of course going to be working up an appetite. Check out this list of great restaurants in Scottsdale and Phoenix. It also includes two of my favorite coffee shops, one of those being Dutch Bros of course!
Day 3-4: Sedona
You'll know you hit Sedona when you begin to see all of the gorgeous red rocks. Sedona is a resort town, as well as a popular tourist destination. There are many red rock formations, hiking trails, art galleries, wineries, and vortexes for you to explore! This fun mix of activities made Sedona one of my favorite Arizona road trip stops. Below I've compiled my top picks for things to do in Sedona.
We ended up staying at the Holiday Inn Express Sedona – Oak Creek. What I love about Holiday Inn Expresses is that they include breakfast (always thinking of little ways to save during my trips). This stay came equipped with everything we needed, and the location was perfect.
Book the Holiday Inn Express Sedona directly with IHG here, or check out other hotel options for your stay here!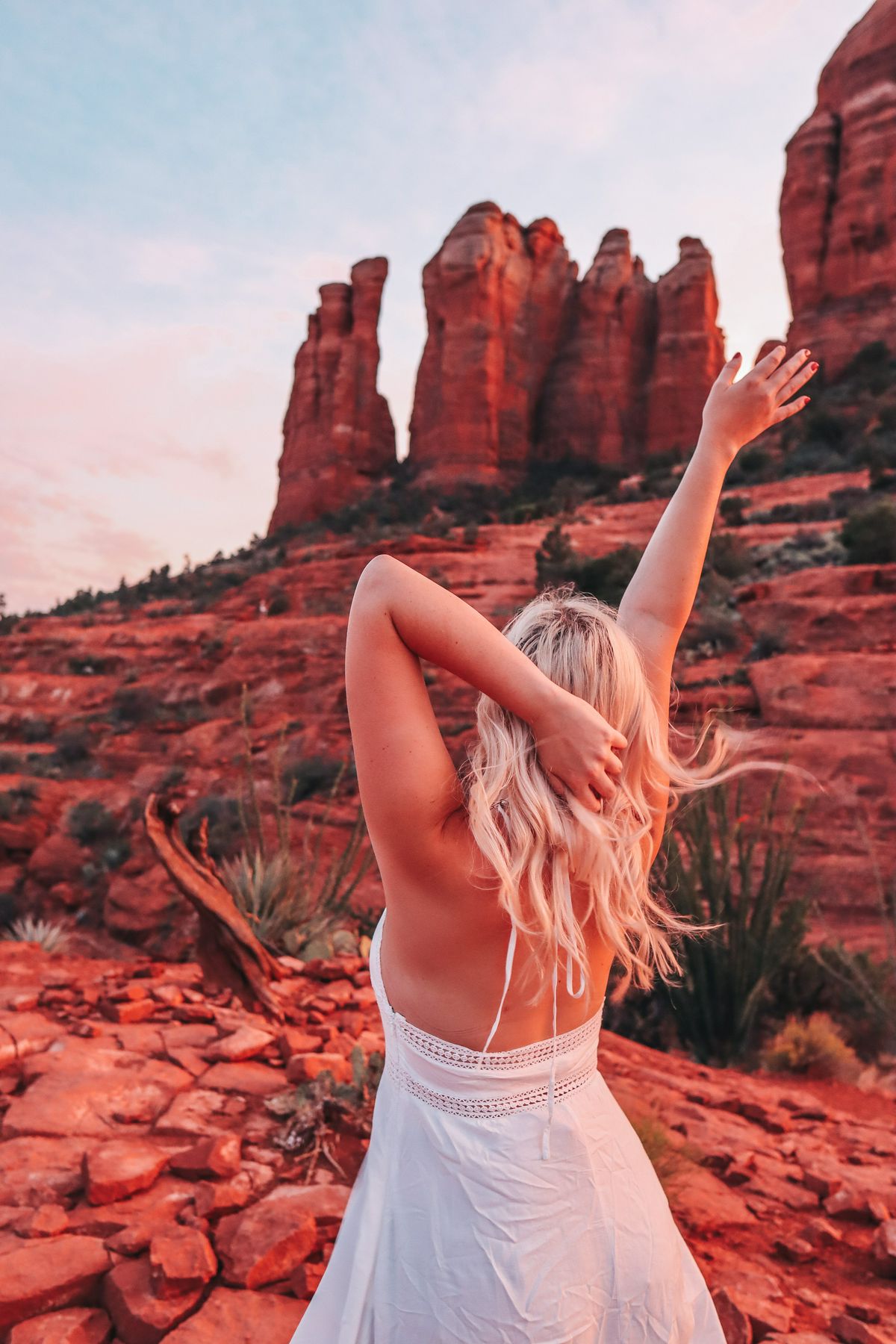 Things to do in Sedona
Winery hopping
You certainly can't leave Sedona without checking out a winery or two! Lucky for you there are several areas that have multiple wineries just a hop, skip, and jump away from each other! We did DA Winery, Javelina Winery, and Oak Creek Winery and loved each one of them.
There are several areas with groups of wineries that are all a part of the Verde Valley Wine Trail. Check out the full map here. If you don't want to worry about driving, book this all-inclusive wine tasting tour! The tour includes a souvenir wine glass, 5-6 tastings at each of the three vineyards, a picnic lunch, and round-trip transportation from Sedona.
If you want to mix wine with adventure, check out this water-to-wine kayak trip. Taste wines from Arizona's top wine-growing region, the Verde Valley, while taking a leisurely paddle down the Verde River. You'll also get a $20 credit to use on tastings, snacks, or gifts at the winery.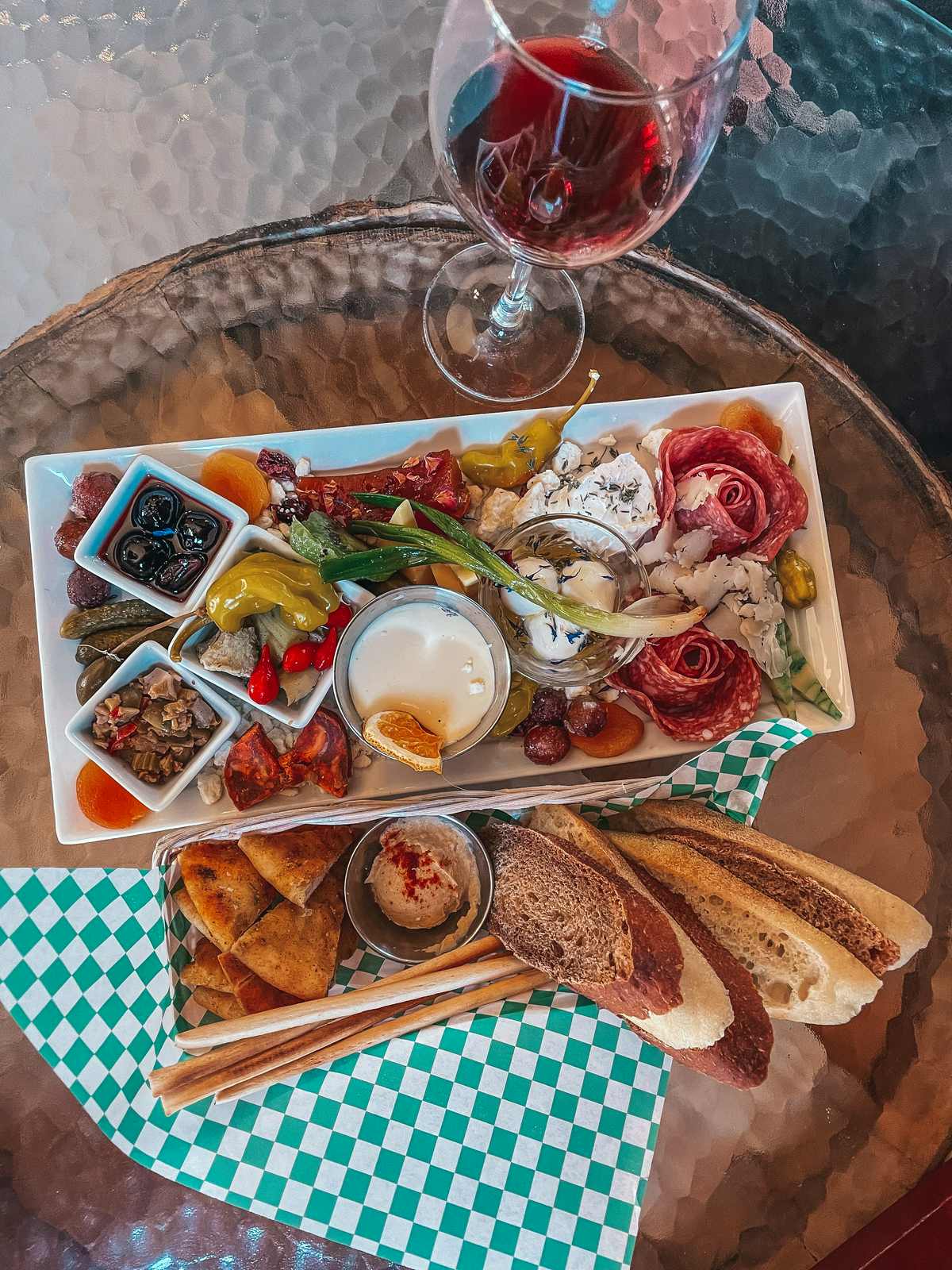 Experience a vortex
For those unfamiliar, a vortex is a location where the earth seems to be particularly buzzing with energy. They are said to be beneficial for meditation, self-discovery, and healing.
Many individuals experience inspiration, refueling, or a boost after going to a vortex. I suggest taking a journal, or just taking some time to meditate while you're in the vortex.
The four most well-known Sedona vortexes are located in Boynton Canyon, Cathedral Rock, Airport Mesa, and Bell Rock. Each emits its own distinctive energy. Some are supposed to create energy that spirals downward and into the earth, while others are thought to produce energy that flows upward.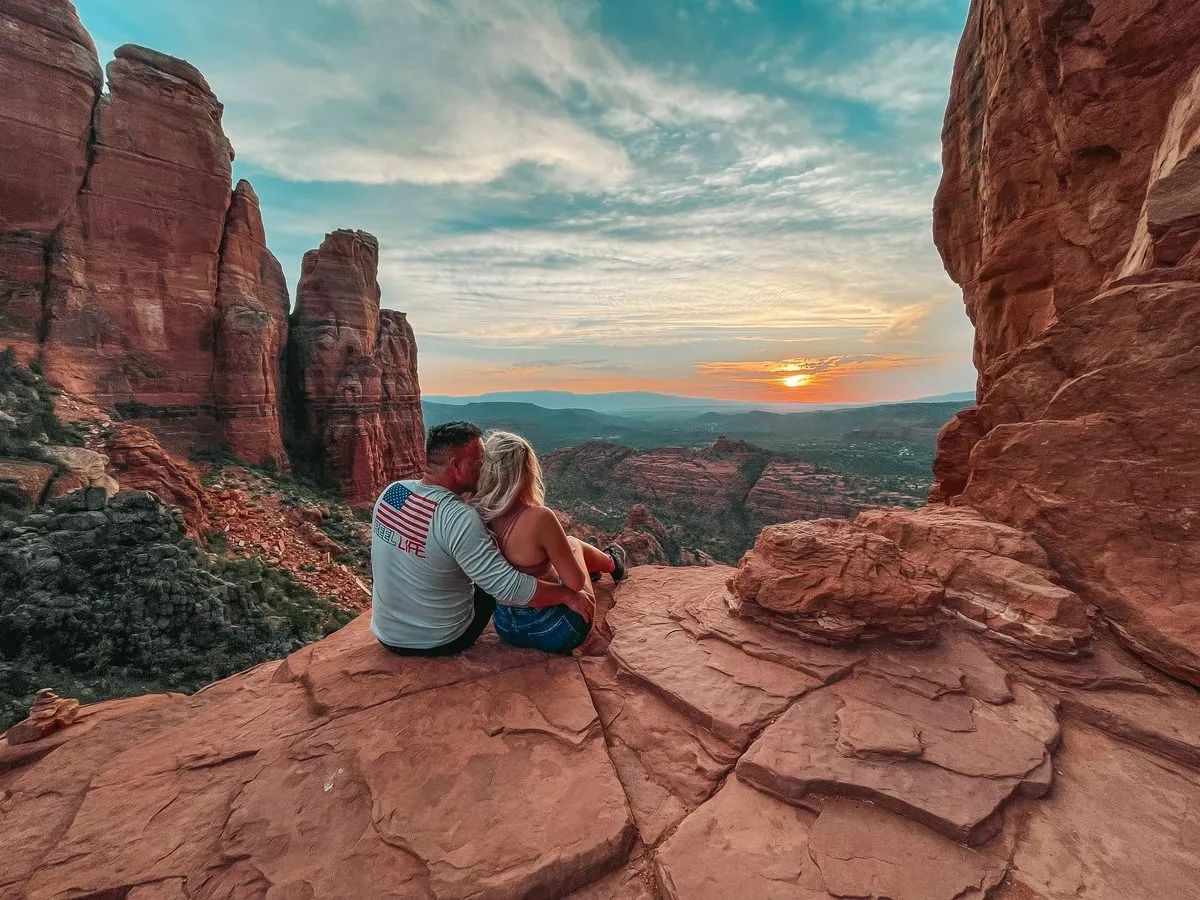 Enjoy a hike
We hiked Cathedral Rock at sunset, and just wow. Not to mention you're killing two birds with one stone here as it's also a vortex! This Sedona activity should be a part of anyone's Arizona itinerary!
It's a somewhat challenging 1.2-mile out-and-back trail with epic views at the summit. There is some nearly vertical climbing and hiking involved at one part of the trail so good hiking shoes with traction are important.
At one point we were following people and realized we were off the trail, so be sure to download the All Trails map when you do trails! This helped us navigate back to the proper path.
Devil's Bridge and Birthing Cave are also popular hikes. Devil's Bridge is a 3.9-mile trail that's recommended for sunrise. It typically takes around 2 hours to complete. Birthing Cave is 2 miles long and usually takes less than an hour.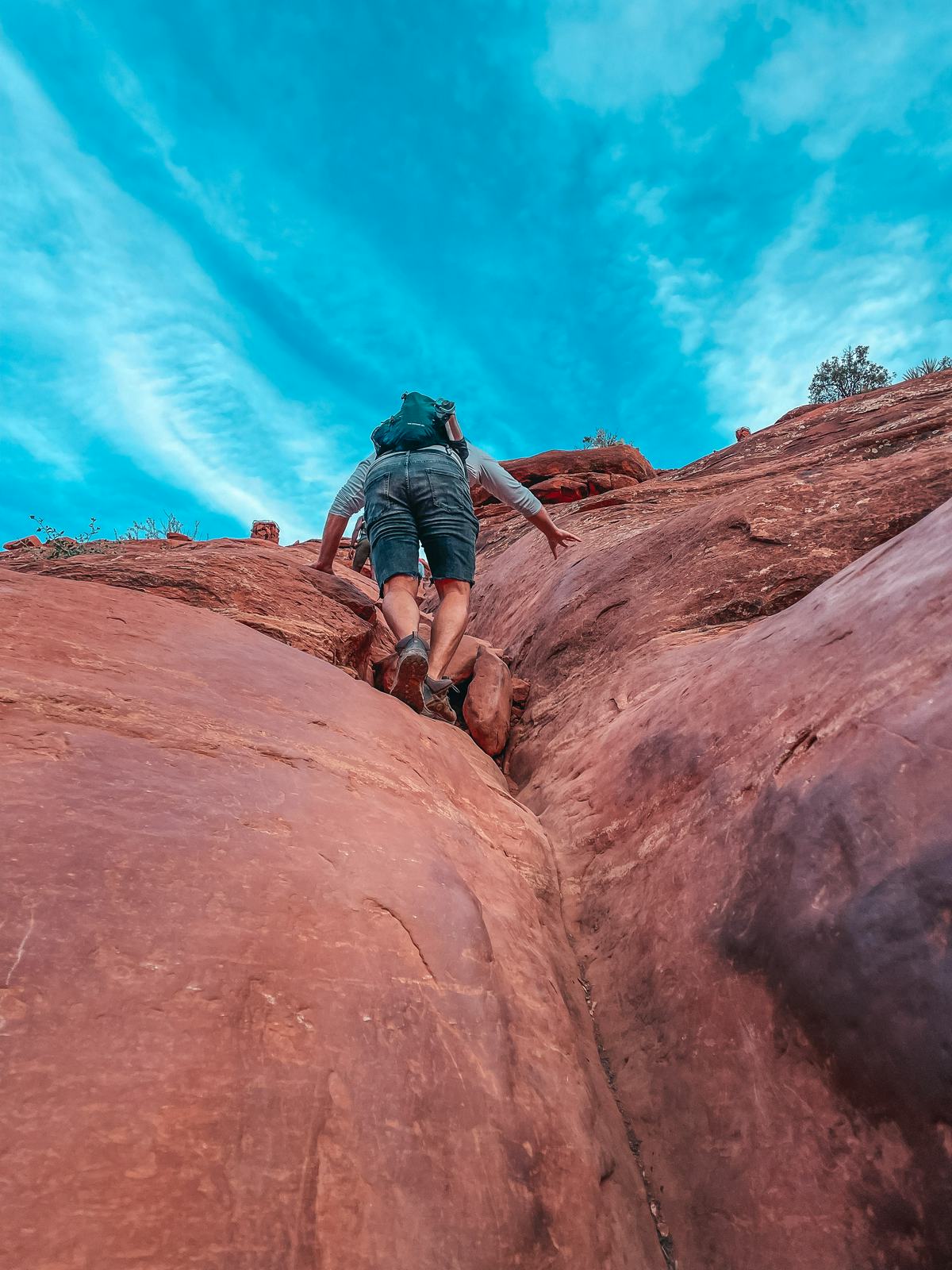 Visit the Chapel of the Holy Cross
The Chapel of the Holy Cross is a Roman Catholic church erected into the red rock buttes of Sedona. It's a must-see as it's one of the most photographed landmarks in all of Sedona. The chapel's most prominent feature is a 90-foot-tall iron cross that serves both decorative and structural functions.
Marguerite Brunswig Staude, a local rancher and artist, was the one who came up with the idea for and commissioned the Chapel of the Holy Cross. Her first efforts were to construct it in Budapest Hungary, however, the start of World War II forced her to abandon the endeavor and bring it to her homeland, Sedona.
The Chapel of the Holy Cross is open seven days a week from 9 AM-5 PM.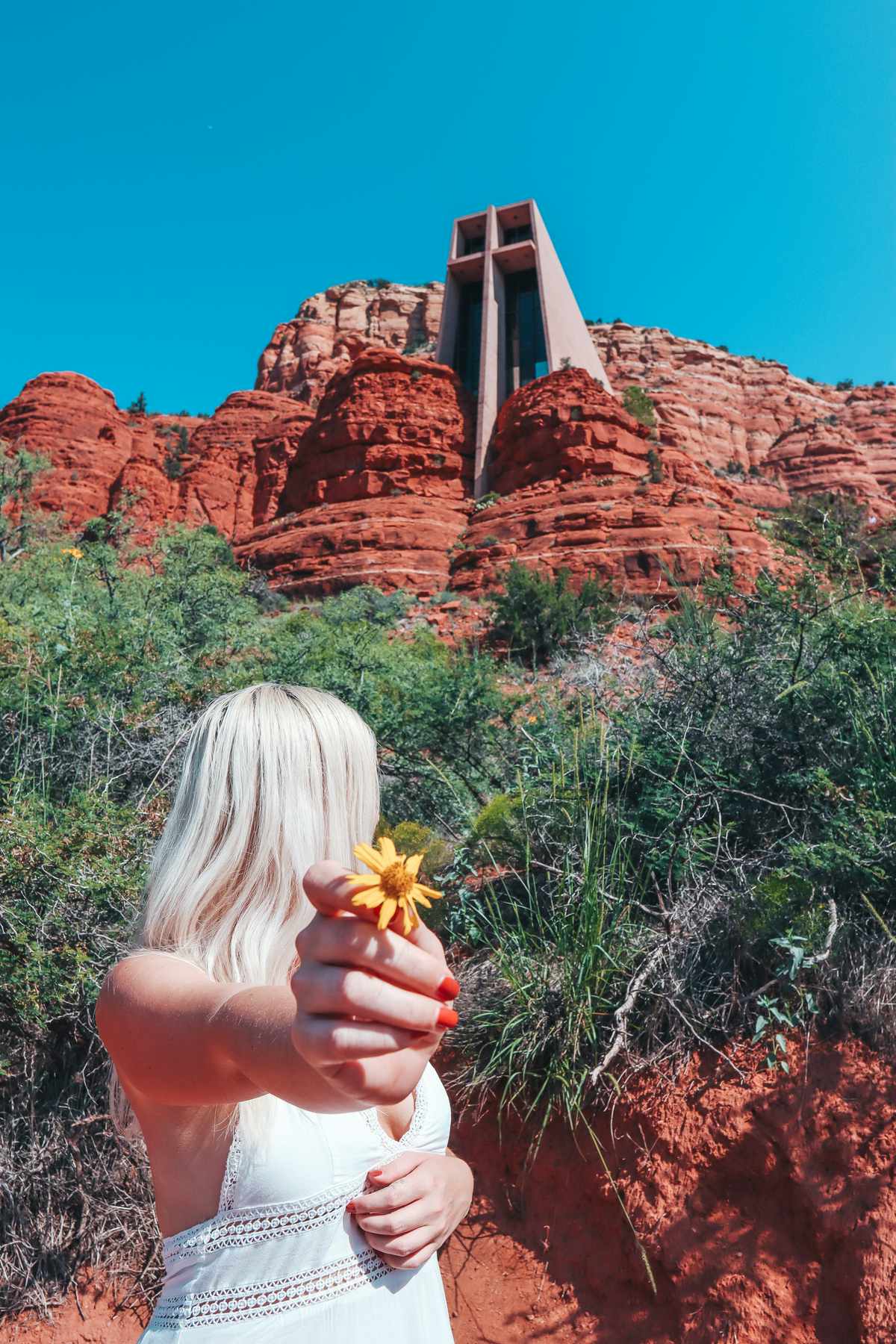 Eat at The Hudson
I didn't get to check out too many restaurants in Sedona, but our experience at The Hudson was so good I can only assume it's one of the best restaurants in Sedona.
The Hudson is perched on a hillside with a view of Sedona's picturesque red rocks. They offer lunch and dinner which showcases seasonal American cuisine with inventive takes on tried-and-true comfort foods. Their cocktails and wine selection were also lovely.
They have a fantastic patio, open dining area, and a central bar with an industrial-chic atmosphere overall. Check them out for their daily happy hour at the lounge and bar for special pricing on select apps, wine, cocktails, and draft beer.
If you plan ahead, make reservations. We went here without them, but enjoyed some of the happy hour prices at the bar while we waited for a table on the patio!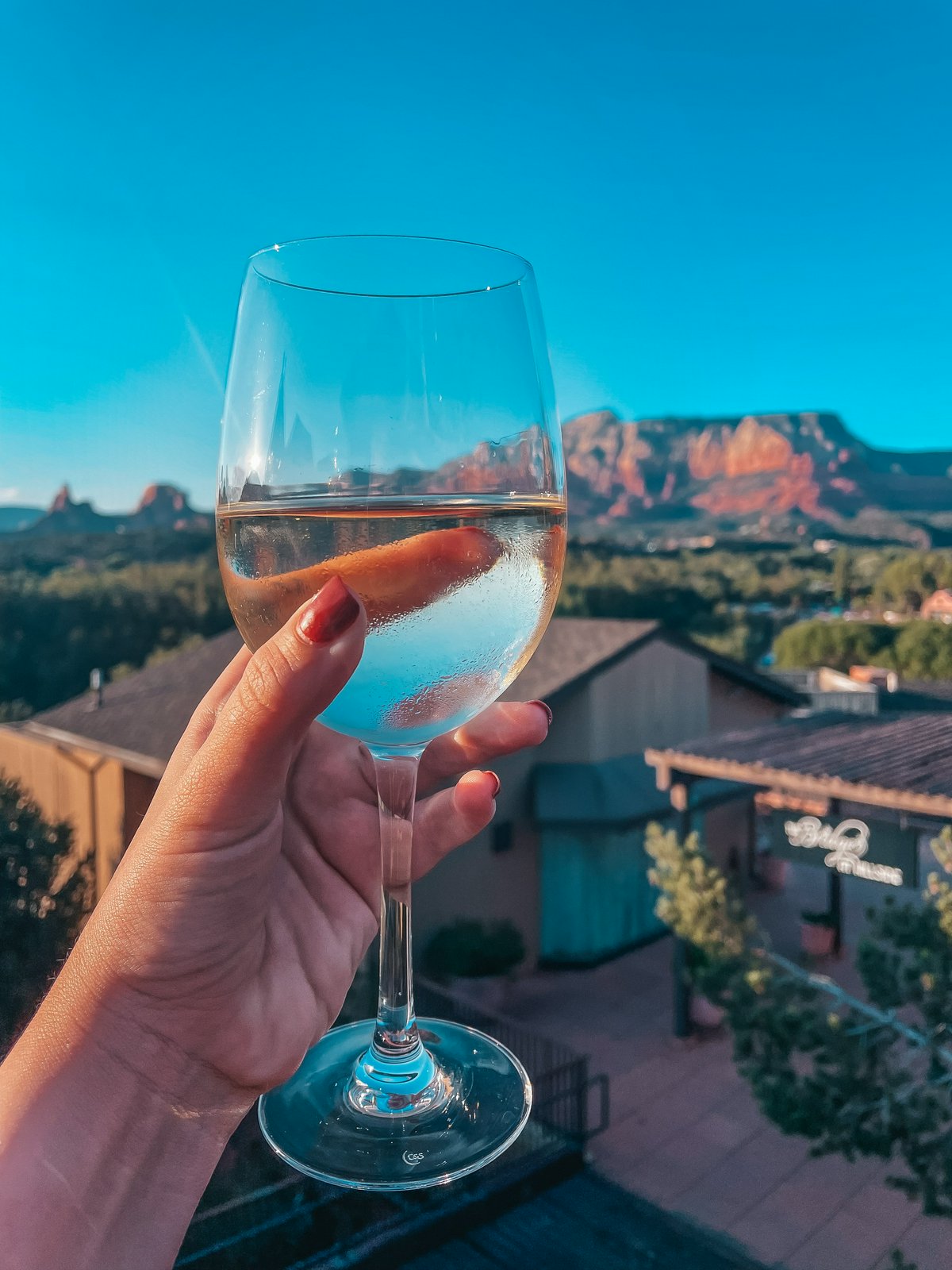 Grab Firecreek Coffee on your way out
We just really enjoyed our stop here on the way out! Delicious coffee and some yummy baked goods you can snag for the road!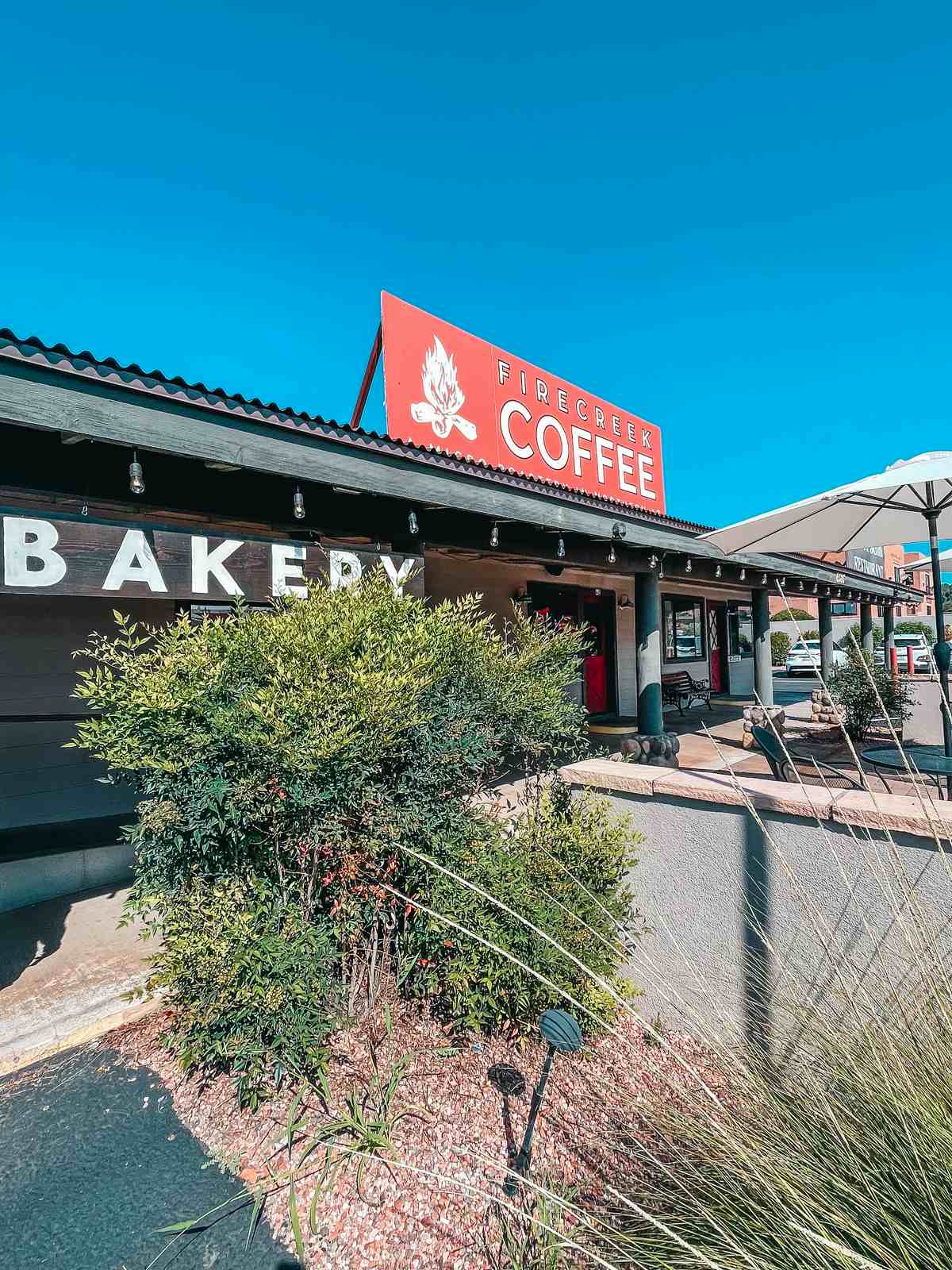 Slide Rock State Park
This was the one thing on our Sedona list we, unfortunately, didn't get to check out, but I wished we did! Slide Rock State Park has a few short nature trails and a swimming hole where you can cool off after a long day roaming through the town. It has even been named one of America's top 10 swimming holes.
The park gets its name from the 80-foot-long slippery chute that is worn into sandstone visitors get to enjoy. It's vehicle admission only and there are no walk-ins or drop-offs.
Hours and prices vary depending on the season, so check those out here.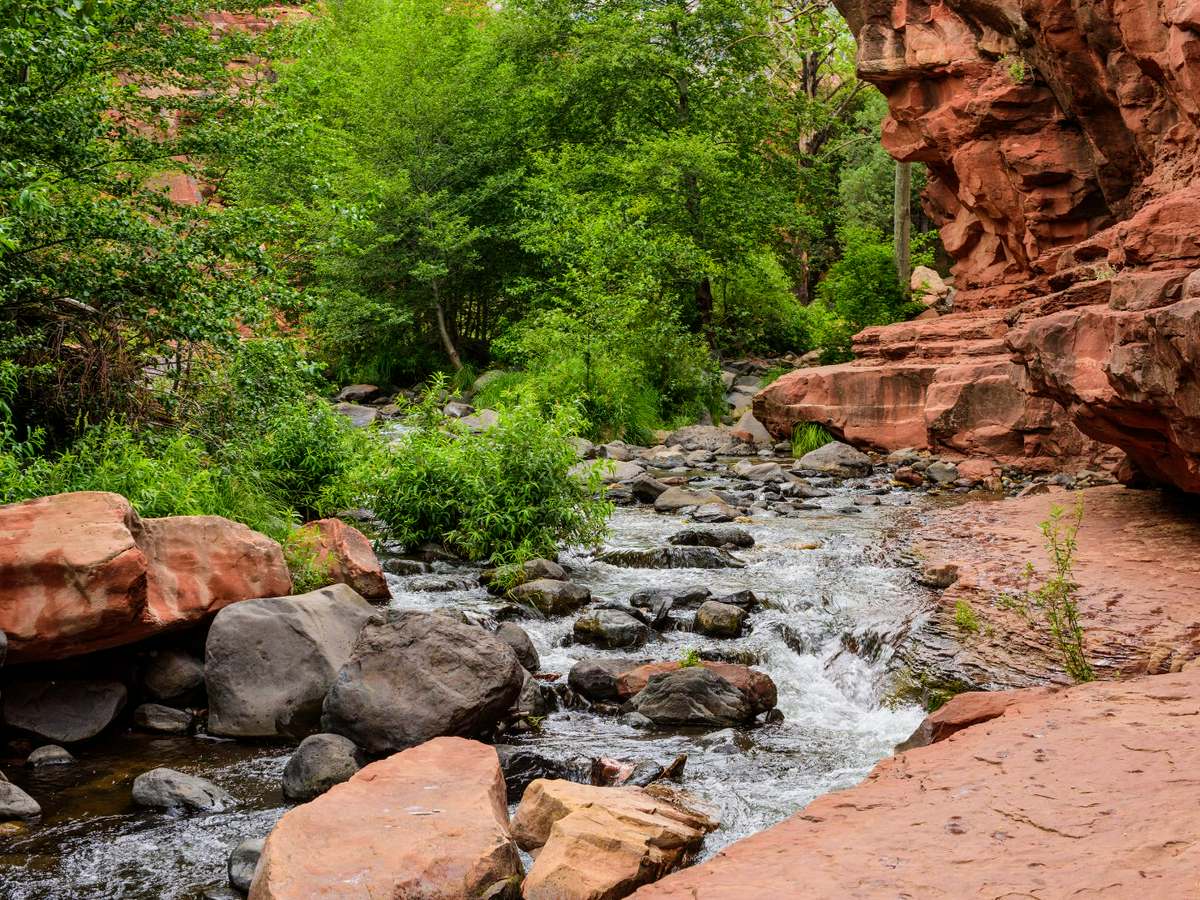 Day 4-5: Flagstaff and Page
Things to do in Flagstaff
Sunset Crater Volcano National Monument
One of the most popular places in Flagstaff is Sunset Crater Volcano National Monument. This national monument is one of the best places to see the effects of volcanic eruptions in Arizona. It features several hiking trails including a 1-mile loop trail located at the base of Sunset Crater. Hiking to the summit is not permitted. Be sure to come with good shoes or boots on hand if you're planning on exploring on foot!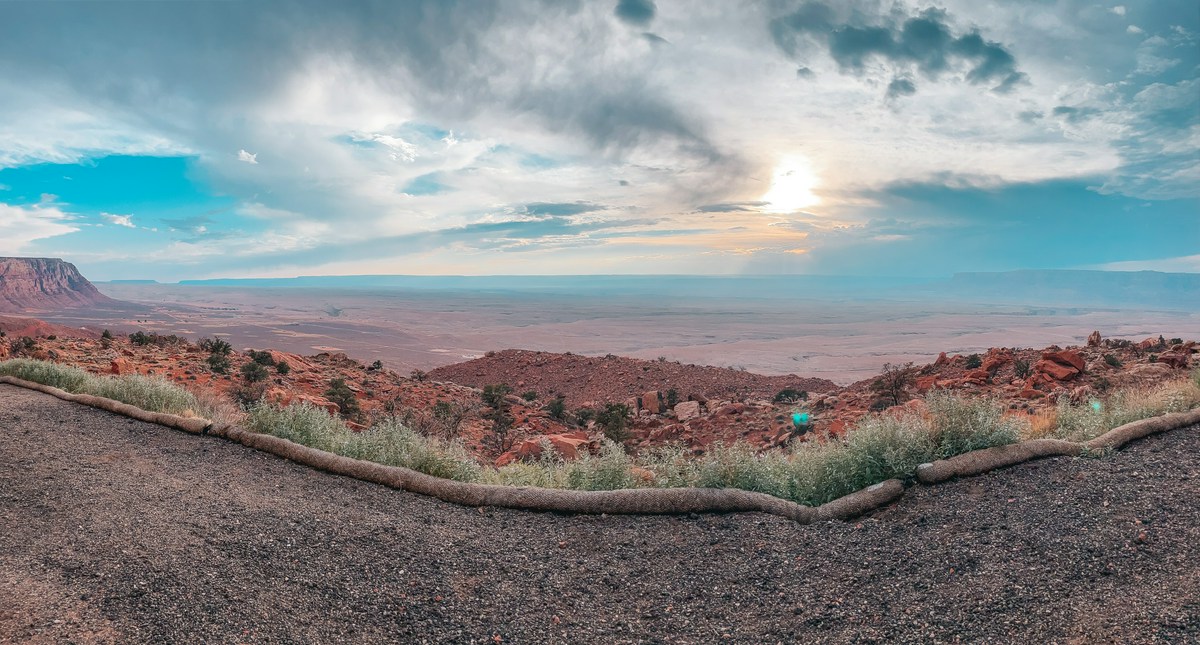 It costs $25 per vehicle unless you have an America the Beautiful Pass which I recommend getting, especially if you're heading to Utah after your Arizona road trip. The pass costs $80 and covers the entrance to over 2,000 parks across the US and is valid for 1 year!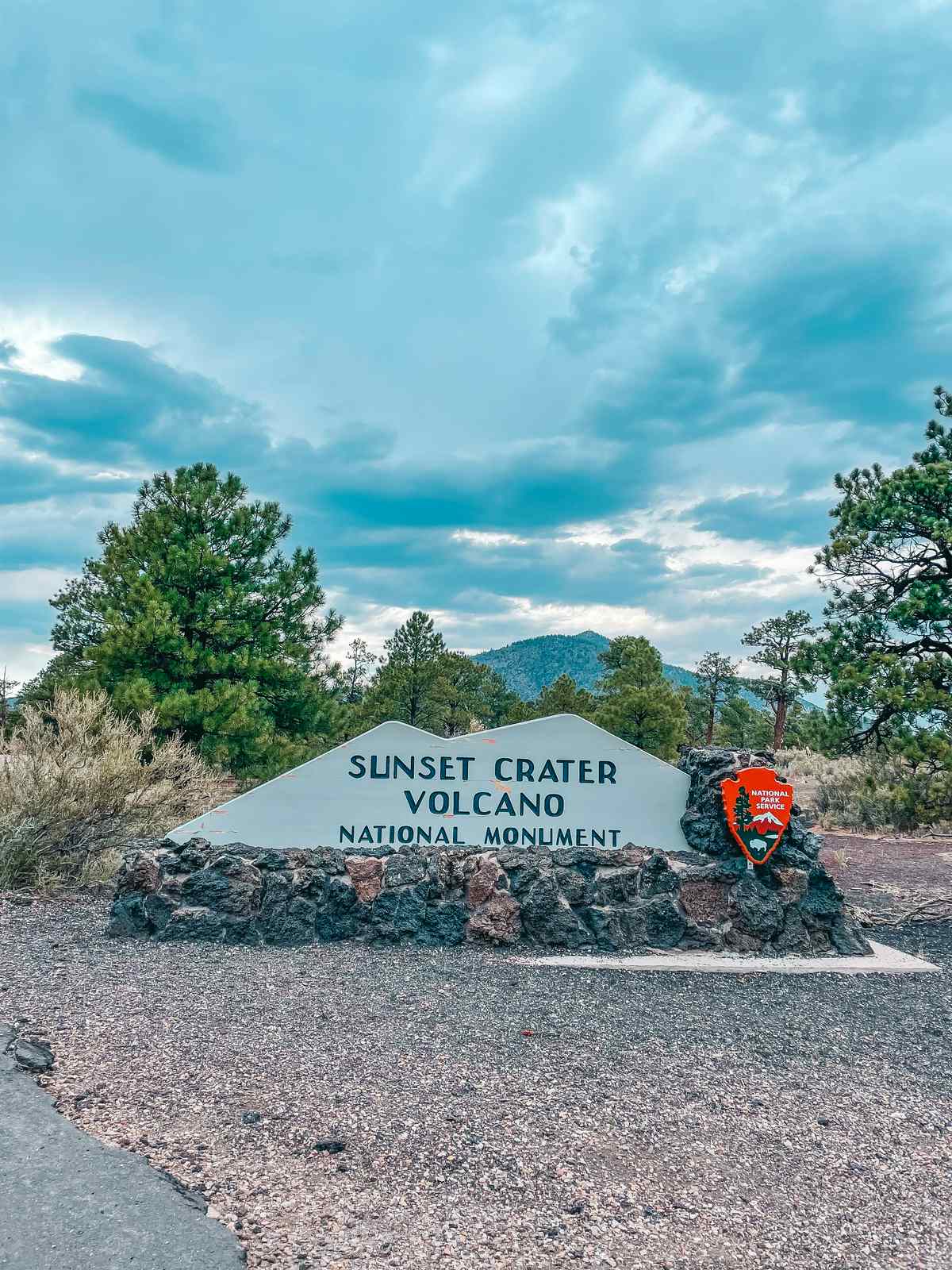 Lowell Observatory
Lowell Observatory was established in 1894, making it one of the oldest observatories in the US. Discover planets, faraway gas clouds, and distant galaxies at night with the Giovale Open Deck Observatory's six cutting-edge telescopes and Flagstaff's renowned dark sky.
Admission is $25 for adults, aside from Tuesdays when it is $18.
Grand Falls
Grand Falls is a chain of natural waterfalls in the Painted Desert on the Navajo Nation, 30 miles northeast of Flagstaff, Arizona. It's also known as Chocolate Falls due to its hue. It is higher than Niagara Falls at 185 feet. It empties seasonal rain or snow melt into the Little Colorado River beneath.
The view trail is 1.1 miles out and back and is considered to be easy with a small amount of elevation gain. Be sure to check the conditions before going. There are certain months when the falls don't have much flow and may not be worth the stop. March and April are the best times to visit because of the melting snowfall.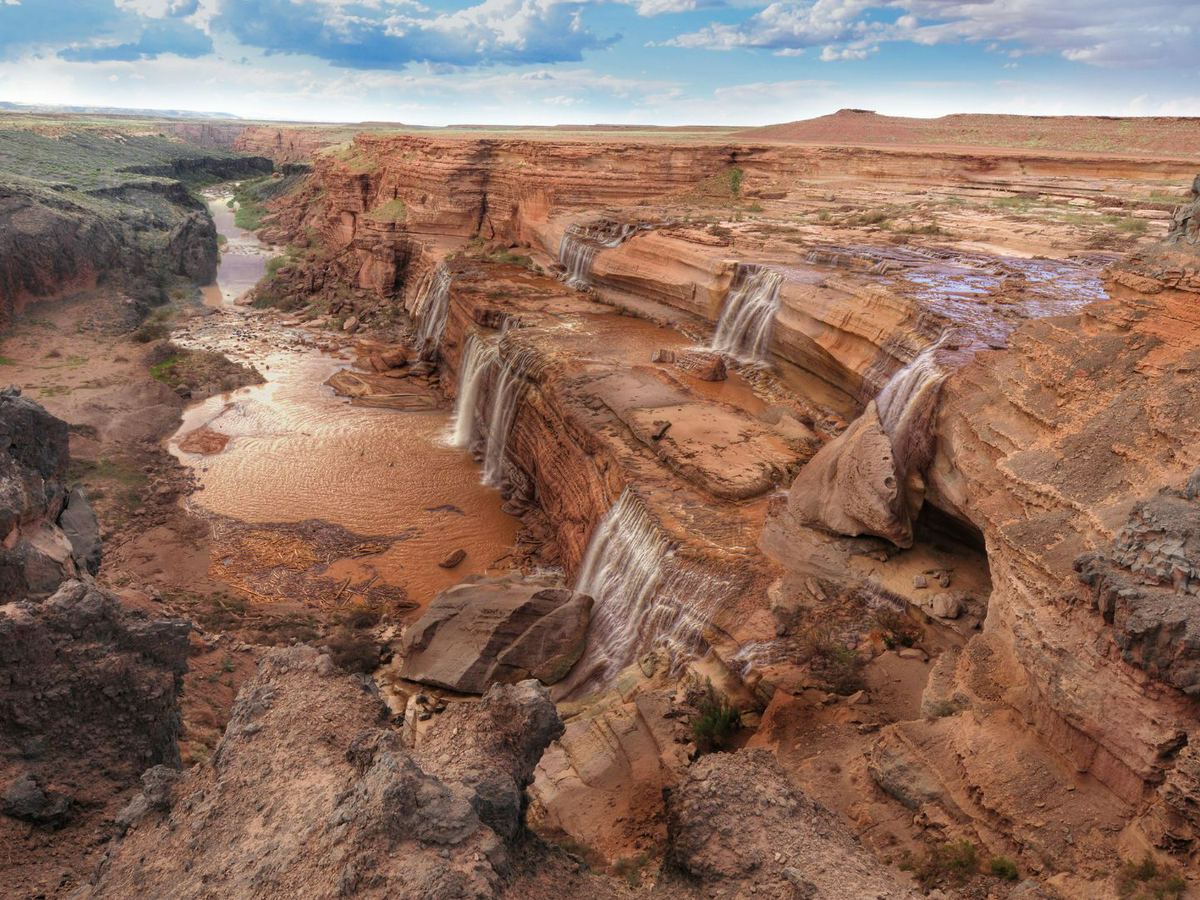 Grab a cocktail at a fun bar
We, unfortunately, had left Flagstaff before it got into the evening, but if you're still around Hotel Monte Vista Cocktail Lounge and Annex Cocktail Lounge were both spots on my list that looked super cool with some fun specialty cocktails.
Annex Cocktail Loung is a modern club with a speakeasy feel that also has a rustic patio, and Hotel Monte Vista Cocktail Lounge is an old-fashioned, bi-level hotel cocktail lounge featuring karaoke and live music nights.
Page, Arizona
We ended the day in Page, Arizona where we stayed at the Holiday Inn Express & Suites Page – Lake Powell. Page is a small town located in northern Arizona. It's known for its hiking and camping opportunities, scenic views, and wildlife. The town also has several shops and restaurants where you can enjoy the local cuisine.
If you're looking for something to do other than hike then there are many places to visit including Antelope Canyon which is well known for its beautiful scenery! Another must-see place is Horseshoe Bend which was formed by the Colorado River thousands of years ago when it carved out this beautiful valley over time. It's one of America's most spectacular natural wonders!
There are so many beautiful views in Page, you'd be amazed!
Day 5-6: Horseshoe Bend, Antelope Canyon, Grand Canyon
We certainly crammed a lot in here, but it was so worth it (that's what she said)! Right we woke up we headed to Horseshoe Bend. Luckily it was just a short 10-minute drive from our hotel. We arrived around 6:30 AM and then left by around 7:30 AM to head to our Antelope Canyon tour.
We decided not to spend too much time at the Grand Canyon doing hiking trails, but instead drove through and stopped at some of the viewpoints.
Horseshoe Bend
Horseshoe Bend is a unique geological formation. It's literally a horseshoe-shaped incised meander carved out in the Colorado River. From the parking lot to Horseshoe Bend is about a 0.6-mile walk.
The cost is $10 per vehicle. Despite it being a National Park, you will still have to pay this fee even if you have a National Parks Pass. The parking lot belongs to the city of Page, and the fee is charged by them.
The timing of visiting can be tricky. We visited for sunrise. While the shots we got were okay, there is a shadow on the bend or river that we couldn't avoid. The most ideal time to visit is late morning or midday when the sun is more directly overhead so you can avoid shadows.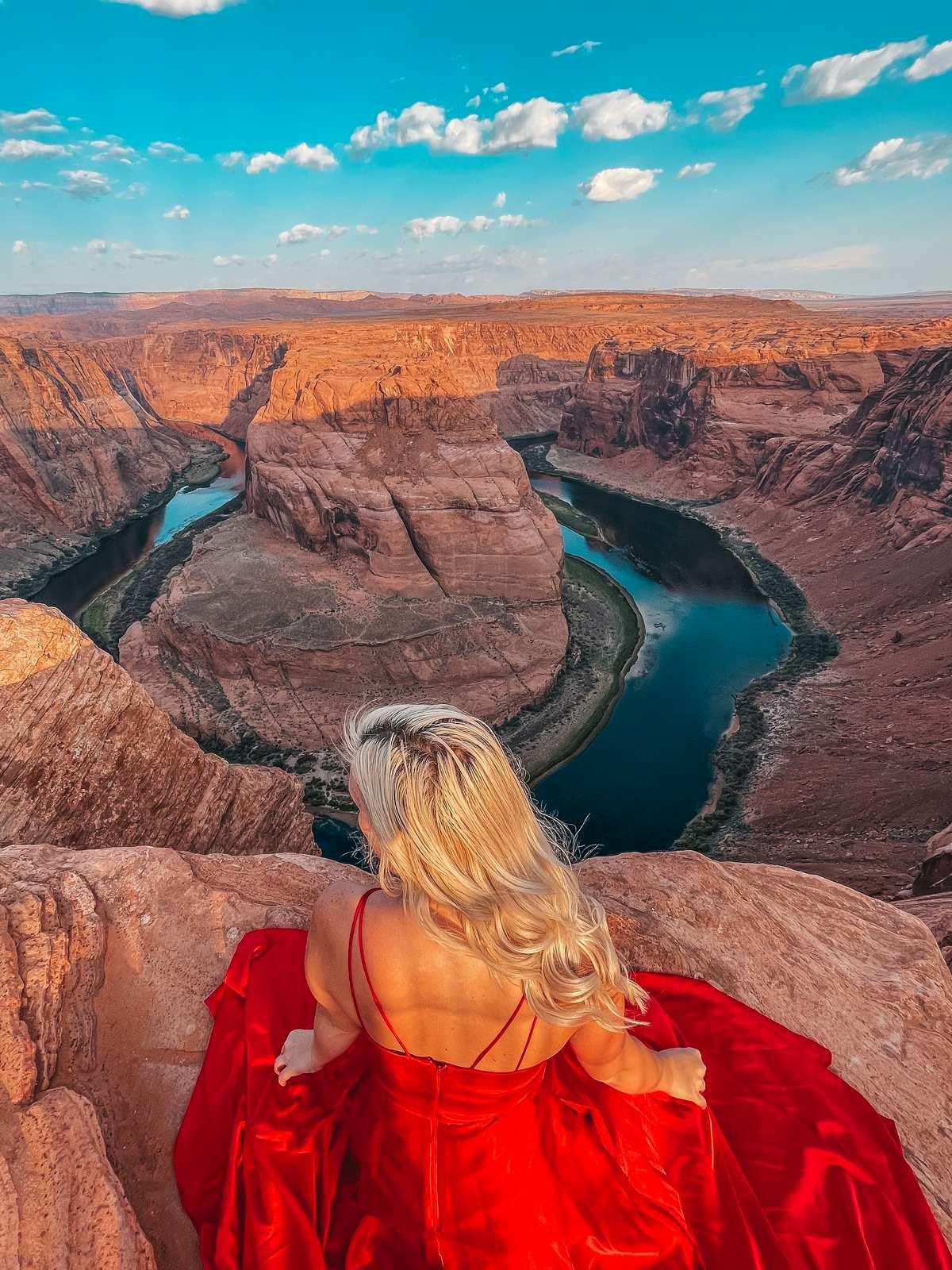 Antelope Canyon
Antelope Canyon was the most unique experience and my favorite activity of the entire Arizona road trip! It is a slot canyon located on Navajo land and is protected by the Navajo Parks and Recreation. The only way you can visit and experience the canyon is through an authorized tour company.
While the tours are a little costly, I can assure you they are so worth it! Going with a tour group was actually great though. They were so informative, took dozens of photos for us, and even gave us some good laughs.
The canyon formed from water running through Navajo Sandstone over the course of hundreds of years. The walls of the canyon are so smooth it's really wild to see!
You can choose to take a tour with either the Upper or Lower Antelope Canyon. The size of the canyon itself is the main distinction between Upper and Lower Antelope Canyon. The iconic light beams that fill the canyon are caused by the fact that the upper canyon is broader at the bottom than the top.
Lower Antelope is formed like a "V" and is considerably smaller towards the bottom. There is also a little bit of price difference. Lower Antelope Canyon is a little bit cheaper (almost half the price), which is the tour we decided on. While it doesn't have all of the light beams that the upper canyon has it was nothing short of amazing! There's really no bad choice.
Be sure to book your tour for Upper Antelope Canyon, or for Lower Antelope Canyon in advance.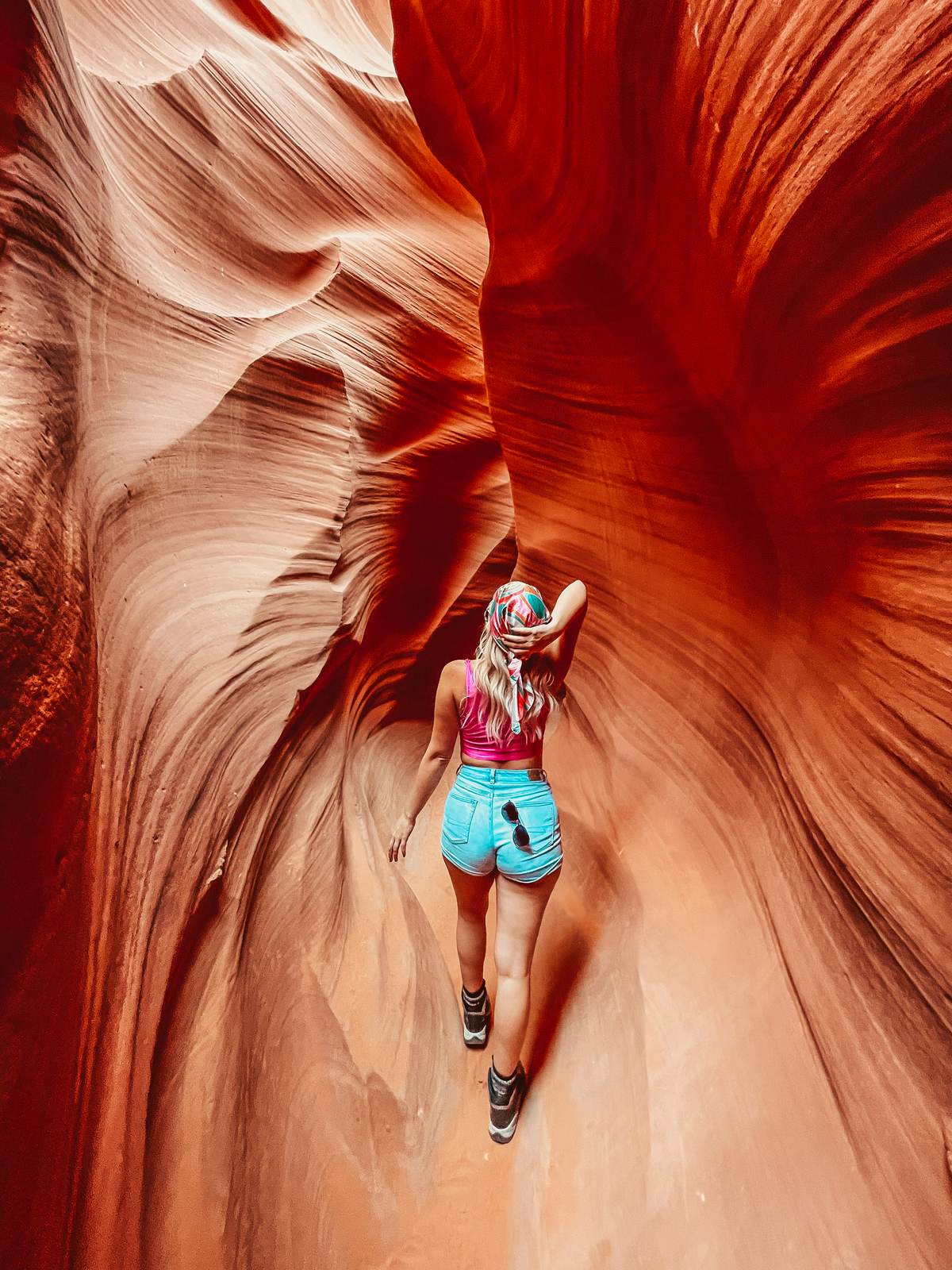 Grand Canyon
The Grand Canyon is 277 miles long, up to 18 miles wide, and over a mile deep. Formed by erosion from flowing water over millions of years—its shear walls are almost vertical at some points. Today visitors come from all over the world to see this marvel firsthand so make sure not to miss visiting during your road trip through Arizona!
The Grand Canyon is actually the second most visited National Park in the US. You can explore the North or South Rim. 90% of visitors explore the South Rim, as the North Rim is harder to get to and more secluded.
We chose to do the South Rim. You can drive, hike, or take the free shuttle around the park. Check out this guide for how to spend a day visiting the Grand Canyon!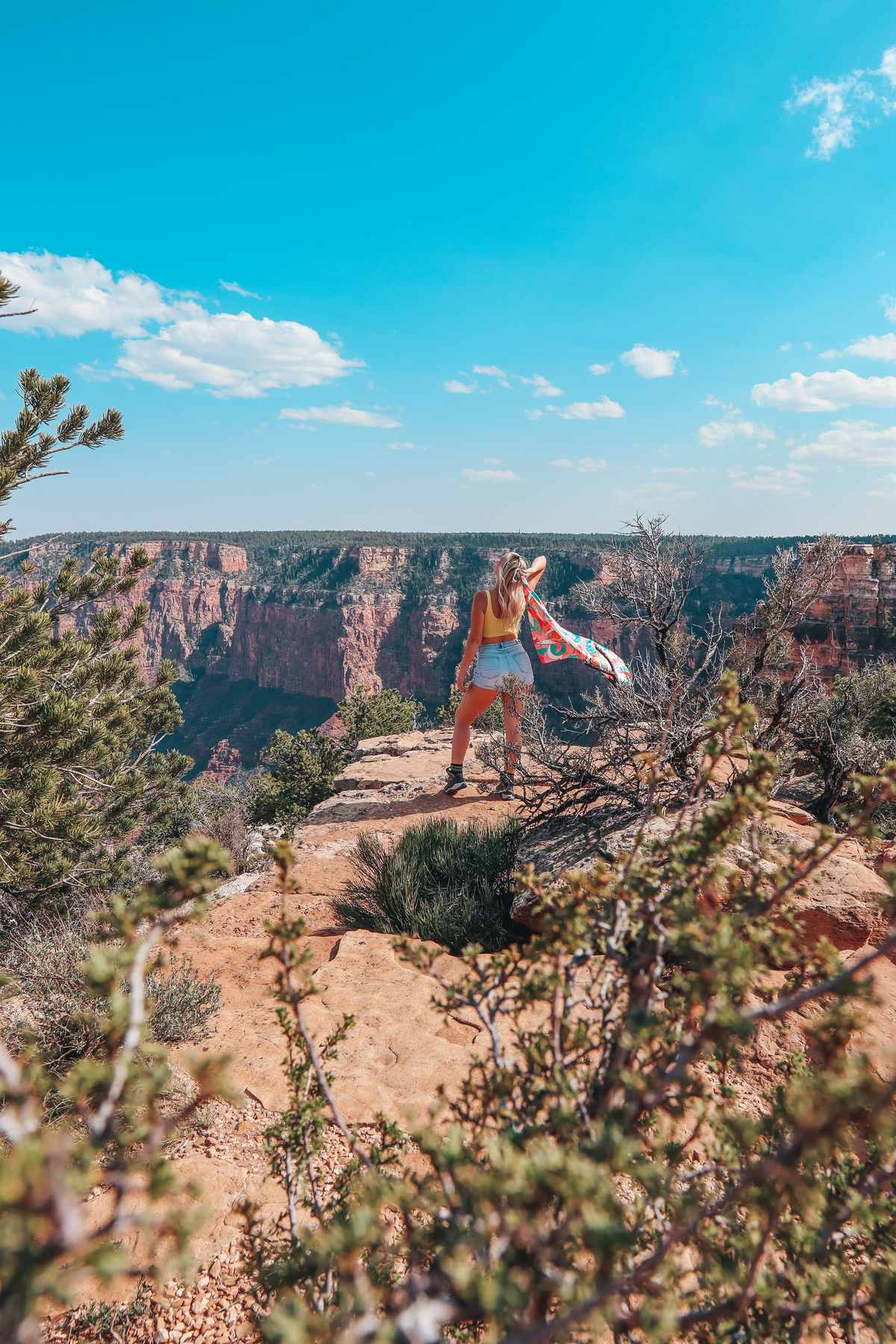 After all of these adventures, we headed back to Sedona to stay at the Holiday Inn Express Sedona – Oak Creek for one more night. We planned on heading back to Scottsdale in the morning so we figured it was best to begin making our way back that way after the Grand Canyon.
Day 6-7: Scottsdale
The great thing about Scottsdale is it is right next to Phoenix, so anything you didn't have time for in this area at the beginning of your Arizona road trip, you can check it out here! If you're looking for more Scottsdale recs check out this guide.
I'm not going to lie, we didn't get to experience too much of Scottsdale. This was the last day of our 3-week road trip so we were pretty beat. We had friends we were visiting with so on this last day we just relaxed by the pool and then went out for a night on the town. It was so fun, but I definitely need to make an Arizona trip just to spend a few days in Scottsdale.
We did enjoy Old Town Scottsdale which definitely has some charm to it, and the bars were a blast! The Old Town district has tons of shopping options, restaurants, art galleries, museums, and more.
Some of my favorite coffee shops, bars, and restaurants: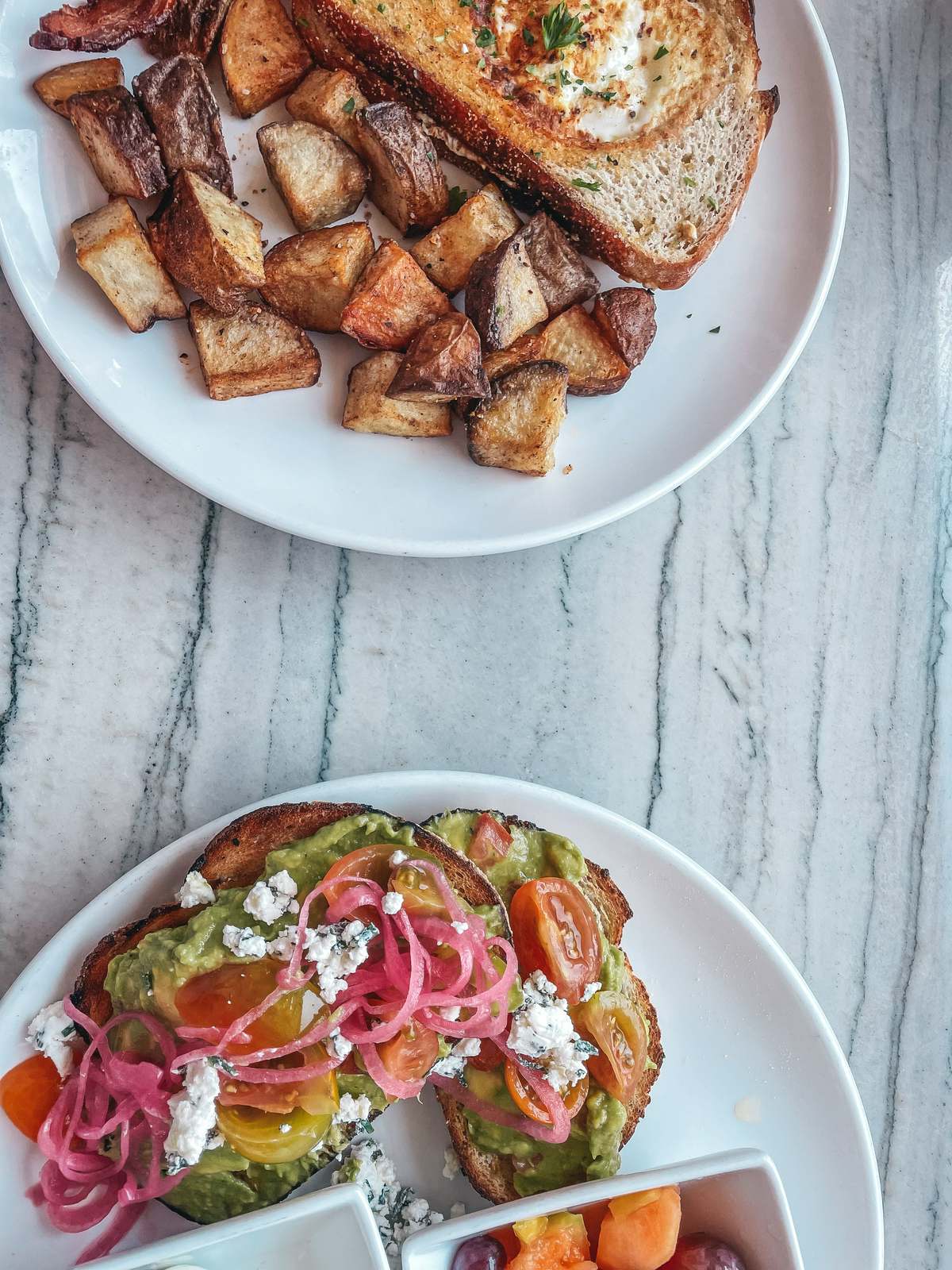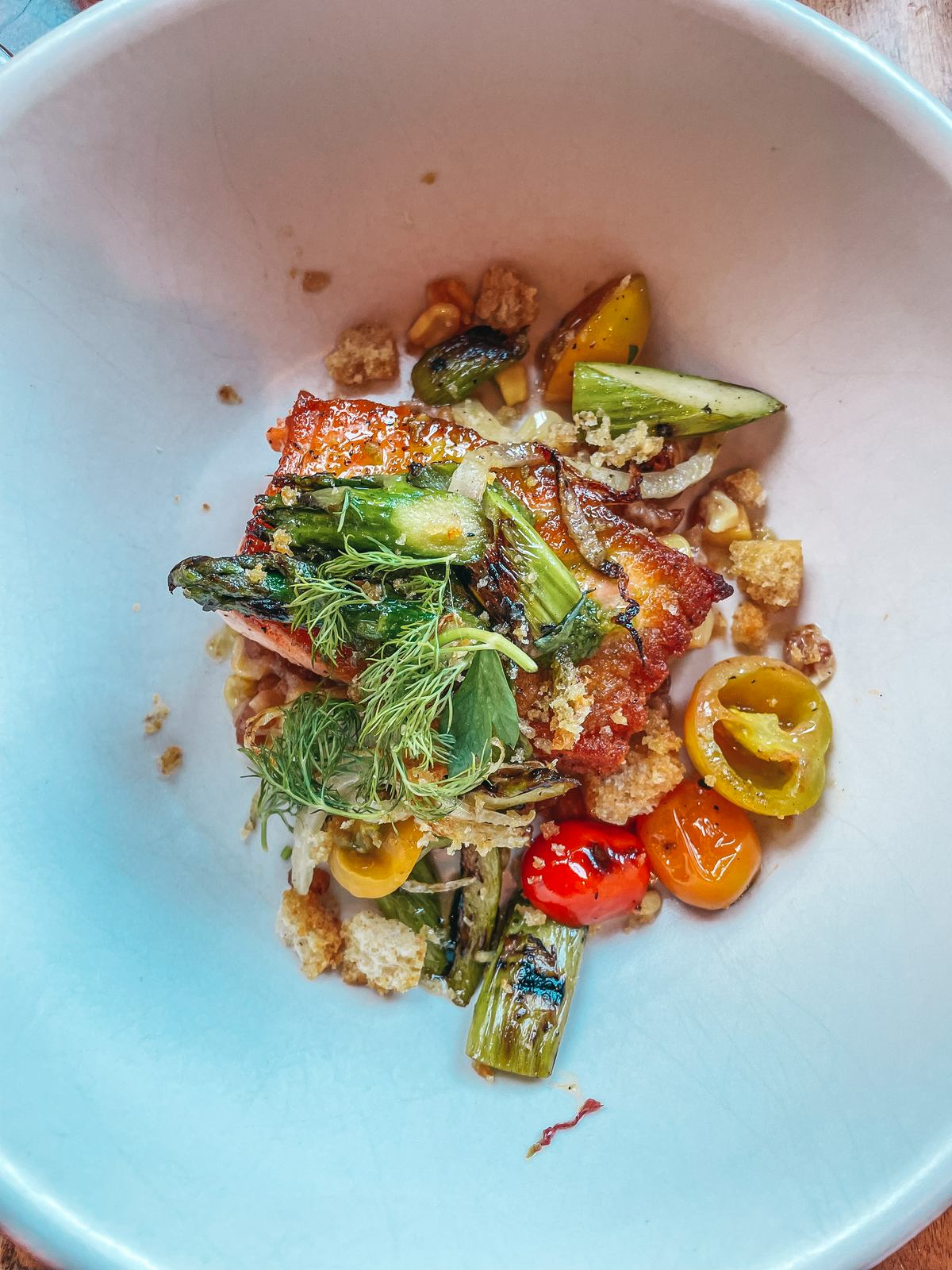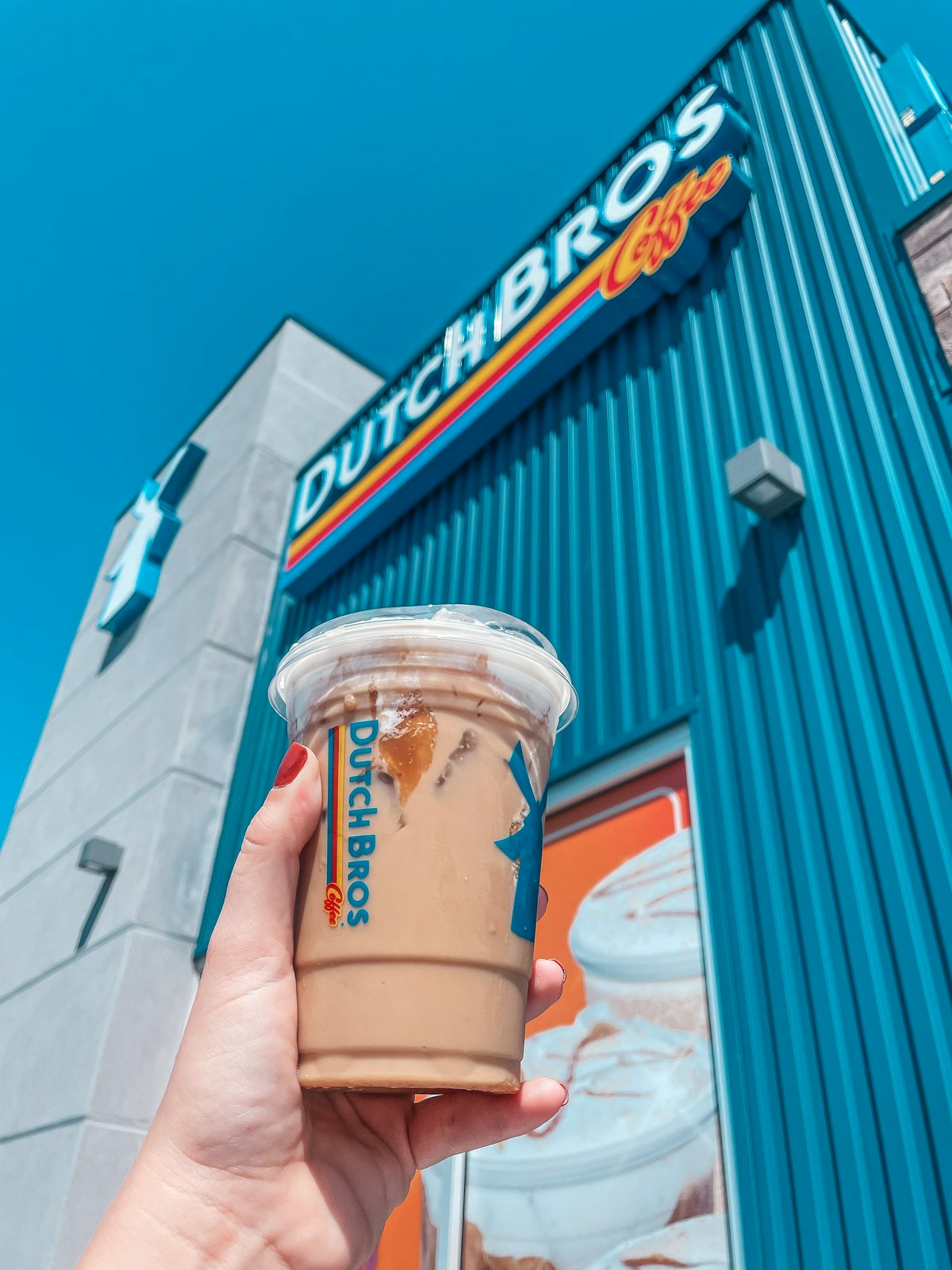 If you want to spend some time outdoors sunrise at Papago Park and hiking Tom's Thumb Trail are two of the most popular outdoor activities in Scottsdale.
Sunrise at Papago Park is a good choice if you want to see Phoenix from above without having to climb any mountains yourself! This park offers beautiful views of downtown Phoenix as well as South Mountain Park where all those big red rocks are located.
Whether you choose to hike along the East Side Trails or the West Side Trails at Papago Park, you'll have a grand start to your morning enjoying the sunrise here. You will need to enter the park on your own because the parking lot doesn't open until sunrise and the gated roads don't open until 6 AM.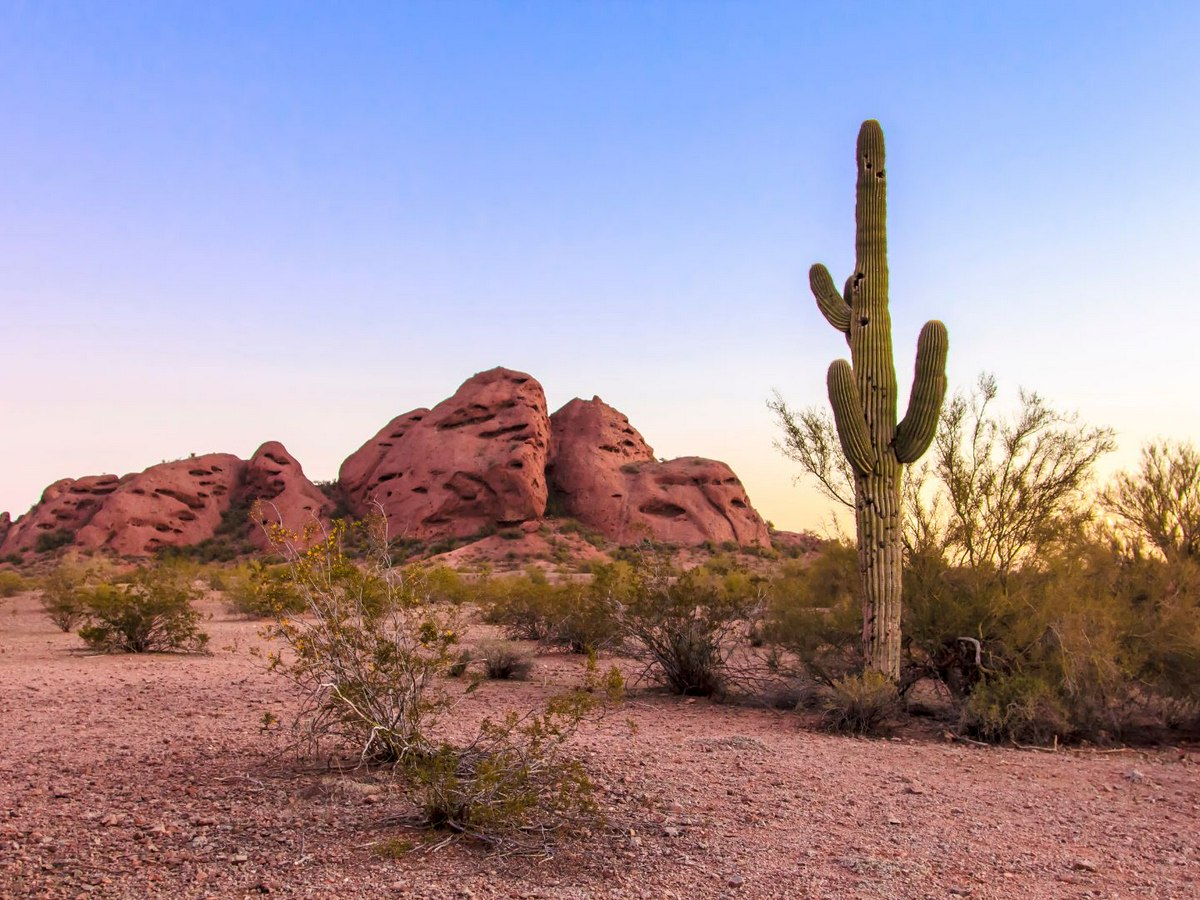 One of the most visited trails in the McDowell Sonoran Preserve is Tom's Thumb Trail. Due to how steep it is and how many twists and turns you must navigate in order to reach the peak, this 4-mile climb is moderately challenging. Along the way, you'll get to enjoy some breathtaking vistas of Phoenix and the McDowell Mountains.
Bring lots of water and be sure to wear sunscreen. Check out this awesome tour if you prefer to experience this iconic hike with a guide!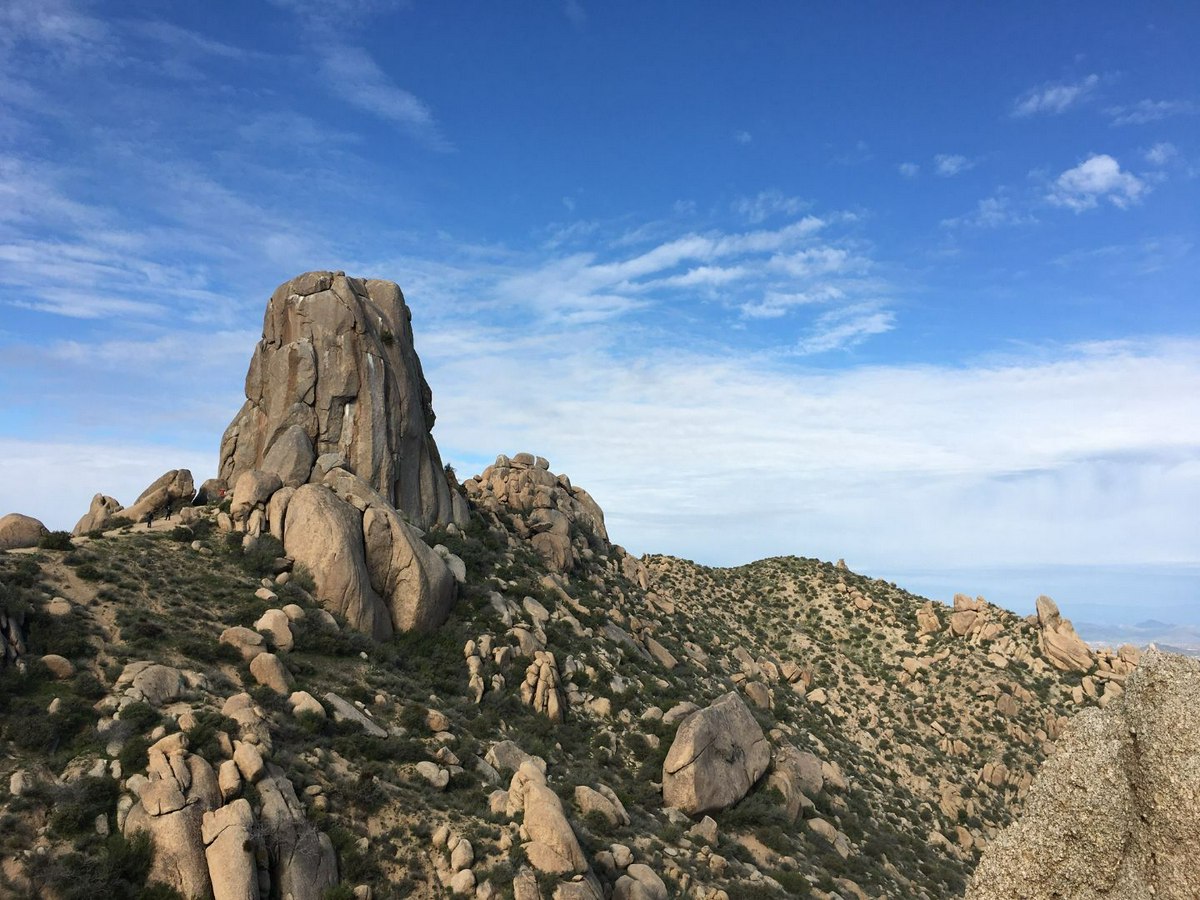 The next time you're thinking about taking a road trip, I hope you consider this Arizona itinerary. It's a beautiful state with many exciting places to visit and see, from Phoenix to the Grand Canyon. You may even want to stop in Sedona or Page for some great sights!