This post contains affiliate links which means that I will make a small commission if you purchase a product after clicking on any of them, at no extra cost to you.
There is plenty to do in Salt Lake City itself, but there are also SO MANY awesome day trips you can take when you're visiting! Especially if you have more than a couple of days in Salt Lake City, I definitely recommend venturing outside of the city and seeing what else the area has to offer! Here are my top 5 fun day trips from Salt Lake City in order from closest to furthest.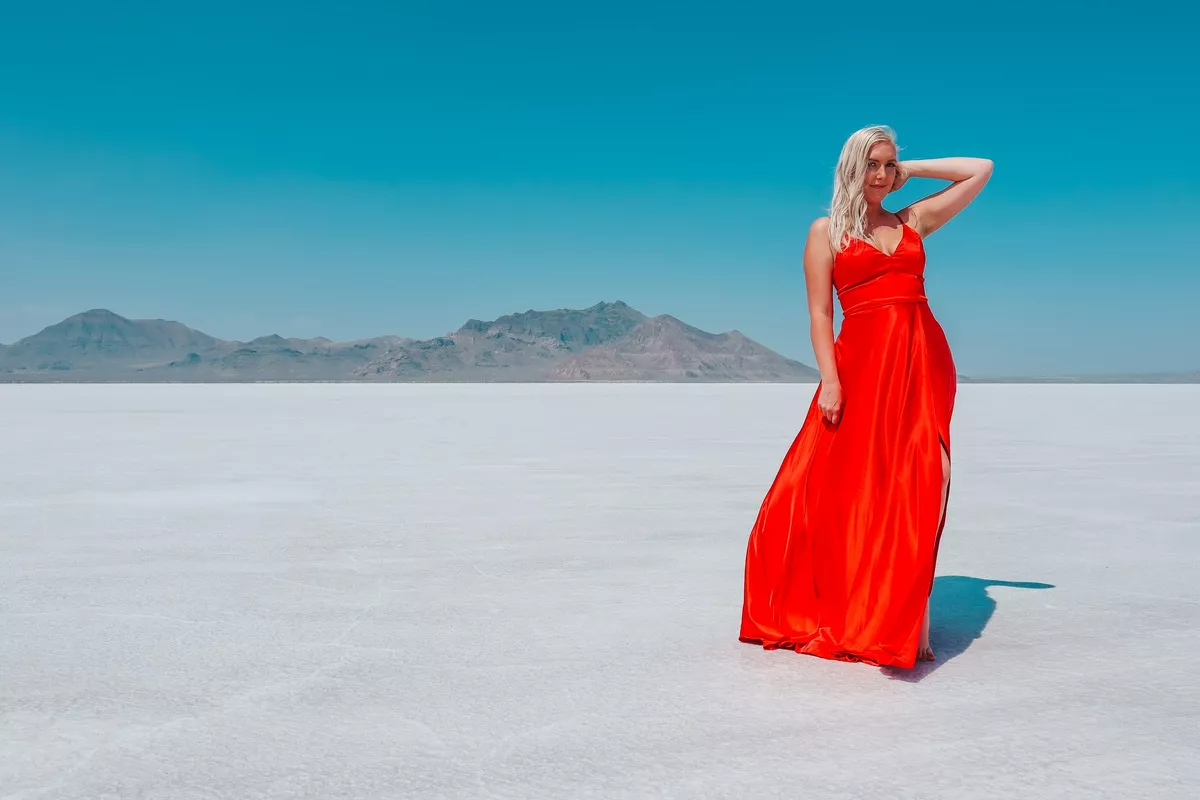 Day trips from Salt Lake City
Antelope Island
Distance from SLC: 45 minutes
Antelope Island is the largest island in the Great Salt Lake. It's home to a large herd of bison and other wildlife, as well as being part of Great Salt Lake State Park. Wildlife is certainly one of the main attractions, however, you can also hike, kayak, camp, or go horseback riding.
Some suggested hikes are Frary Peak and Buffalo Point. Frary Peak is a 6-mile round-trip hike that leads to the park's highest mountain. If you're looking for something less intense Buffalo Point is an easy 1-mile round trip hike with neat views.
The entrance fee is $15 per vehicle for up to 8 people and the park opens daily from 6 am – 10 pm. (It's closed on Thanksgiving & Christmas.)
Tips: Be sure to bring sunscreen, bug spray, and plenty of water!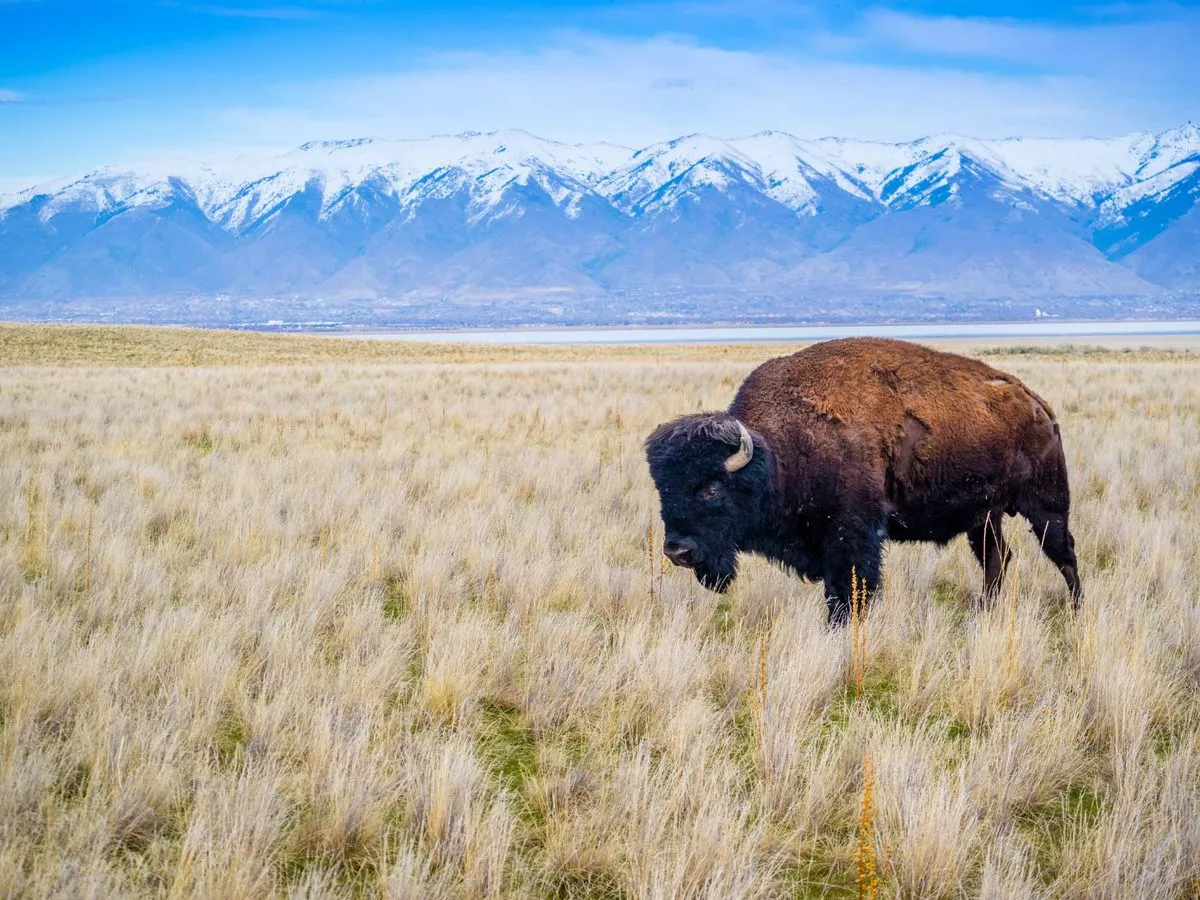 Park City
Distance from SLC: 45 minutes
Park City is a great day trip to take from Salt Lake City in the winter. There are many activities that can be enjoyed at any time of year, like shopping, dining, and hiking, but this area has especially great slopes for skiing and snowboarding. They even have dog sledding!
After you work up an appetite, you'll be in luck. Park City has some of the best restaurants in Utah. You'll find everything from upscale gastropubs to local family-owned pubs with outdoor seating.
If you're looking for more than just good food and drink head over to Main Street to learn about local culture or history. There are plenty of shops selling locally made crafts as well as unique antique stores.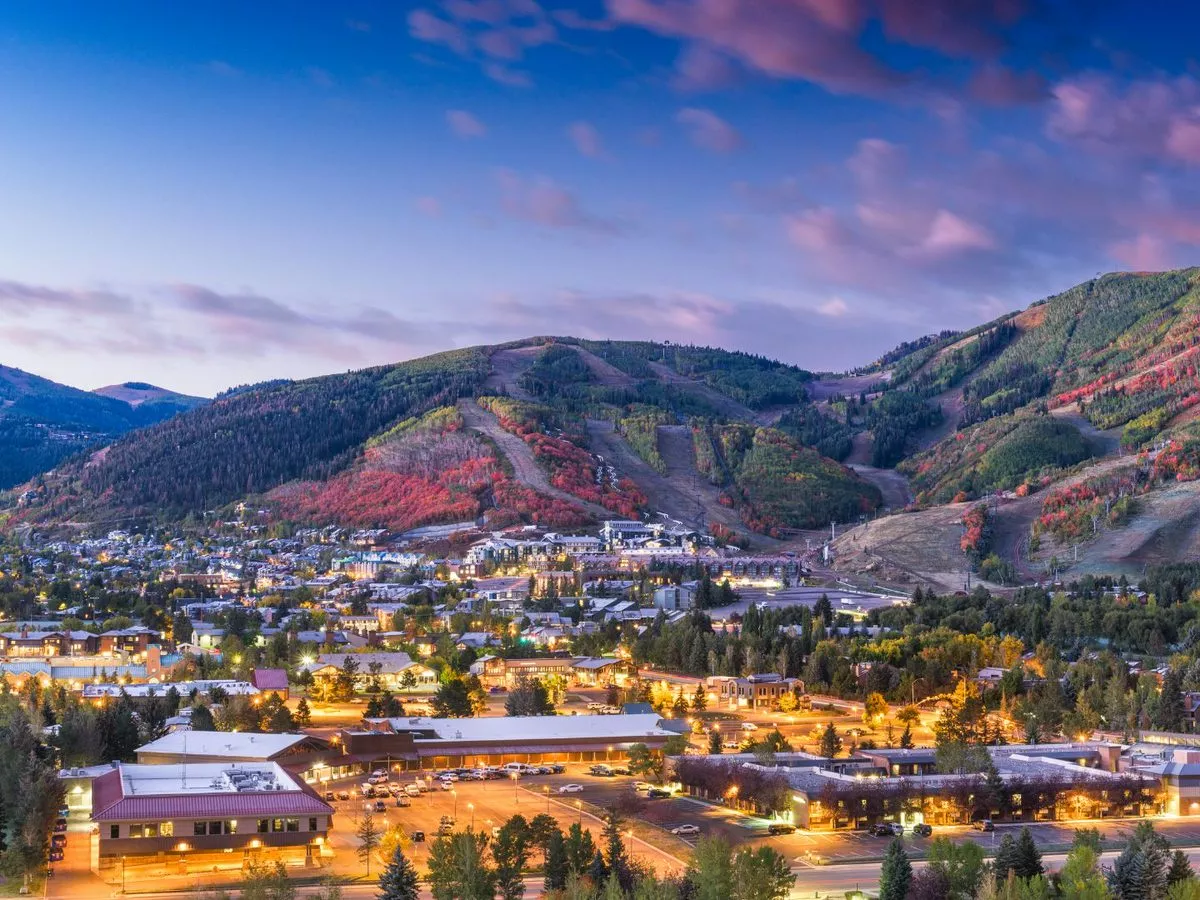 Homestead Crater
Distance from SLC: 50 minutes
Homestead Crater is a geothermal hot spring that lives inside a 55-foot dome of limestone rock. The crater is a popular spot for swimming, and it's surrounded by desert and mountain views.
The dome's top opening allows sunlight and fresh air to enter while maintaining a consistent internal temperature of 90 to 96 degrees Fahrenheit. This is actually the only warm scuba diving site in the continental US!
You can enjoy learning about this natural phenomenon's geology, history, and archaeology via a self-guided tour or go swimming, snorkeling, or scuba diving in crystal-clear mineral water. They even do mineral soaks and SUP yoga!
Homestead Crater's hours are Monday-Thursday 11:30 AM – 8 PM, Friday and Saturday 9:30 AM – 8 PM, and Sunday 9:30 AM – 4 PM.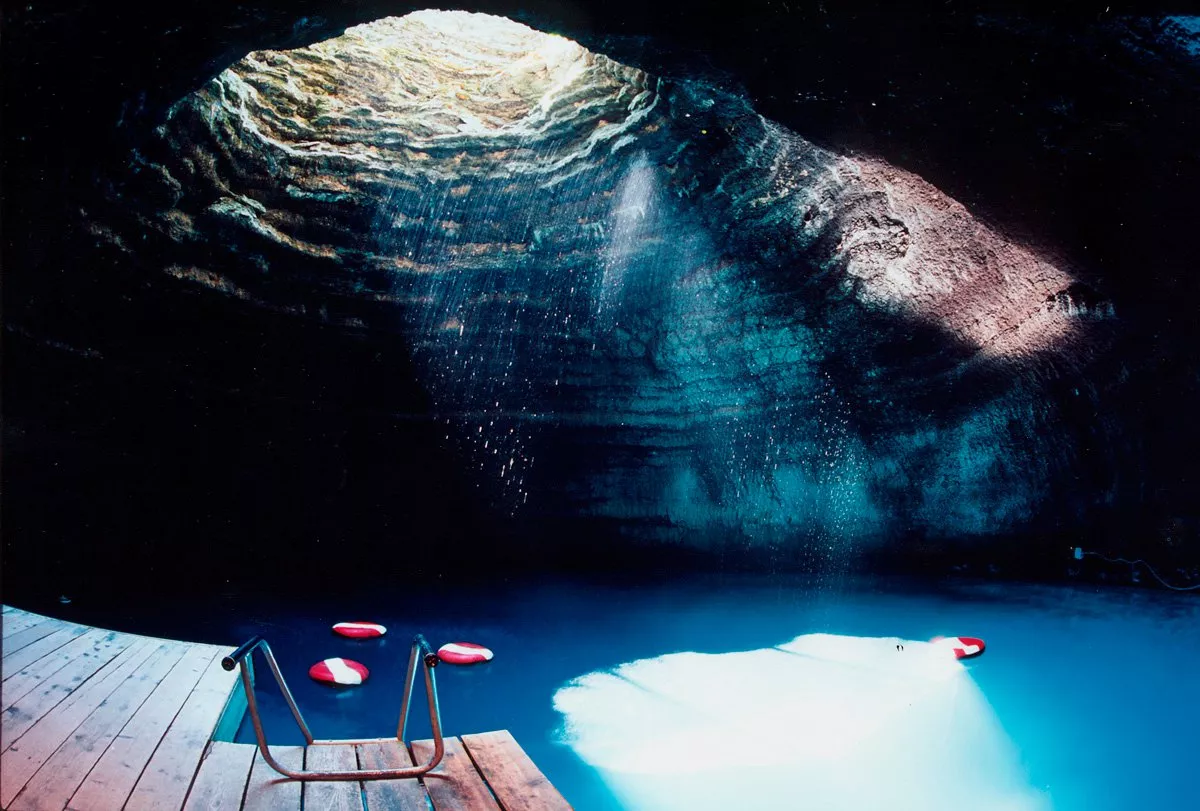 Bonneville Salt Flats
Distance from SLC: 1 hour 45 minutes
If you're looking for a beautiful day trip from Salt Lake City, the salt flats are perfect. The flats are covered in white crystals that reflect light like snowflakes. It's an impressive sight to witness firsthand!
The flats are about 12 miles long and five miles wide, covering about 46 square miles in total. There are two ways to explore these natural wonders: drive your vehicle up onto the surface or hike down into their depths. If you're planning on driving, make sure you have plenty of gas (and maybe some snacks).
Races are popular on the flats, and several speed records have been set here; 630 MPH is the current record! Can you imagine?!
Tips: If you have a drone, BRING IT! Also, drive further out than you may think! We stopped not super far out initially, and then eventually drove out even farther, and the cracks in the salt were even more prominent! Do NOT drive if the salt is a dark color. You can get your car stuck out there, and you don't want that!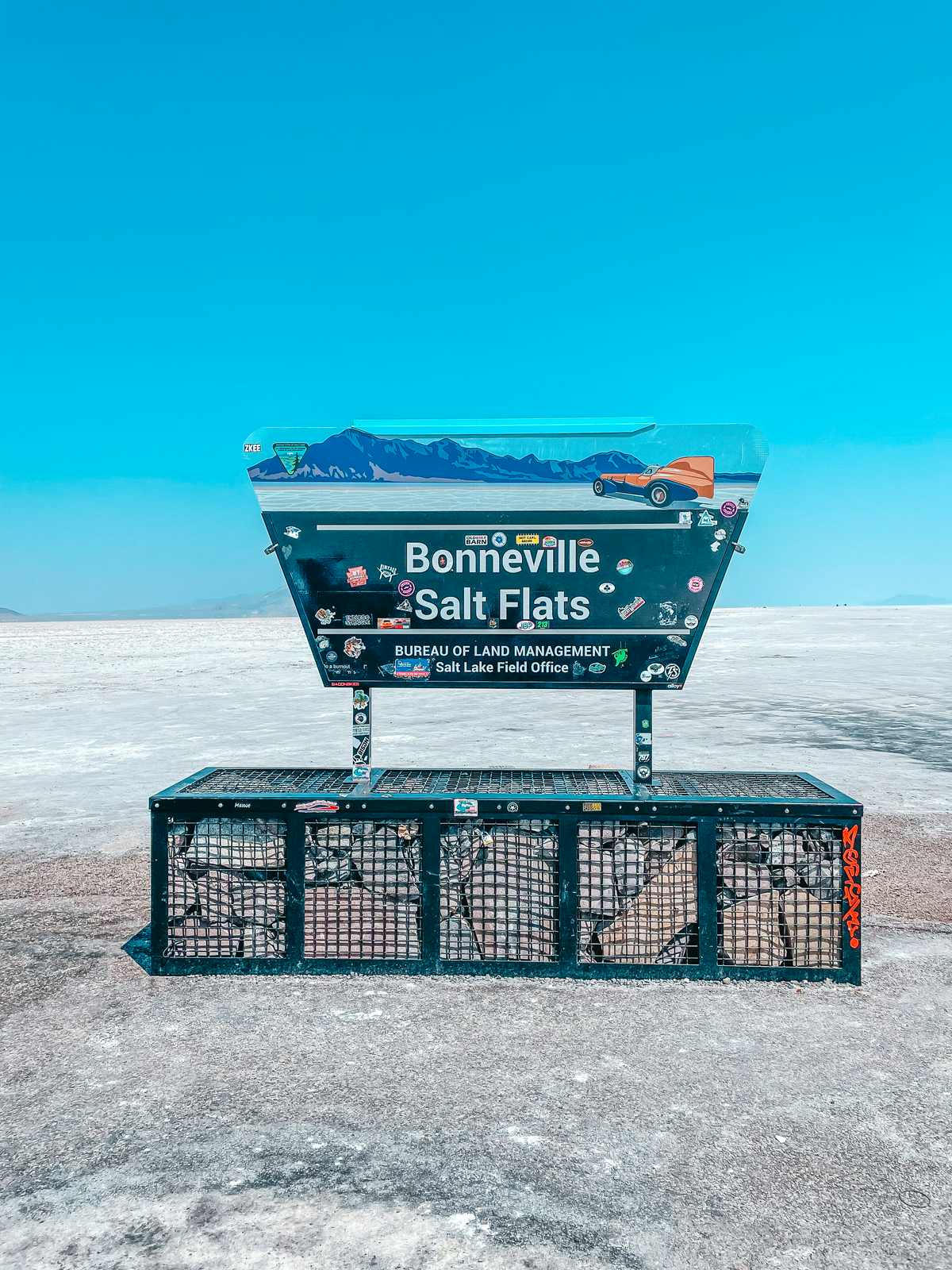 Fifth Water Hot Spring
Distance from SLC: 1 hour and 45 minutes
The Uinta Mountains are home to one of the most popular hot springs in Utah, the Fifth Water Hot Spring. This natural wonder is located just west of Evanston and can be accessed by a short hike through a forested area with spectacular views of surrounding mountains.
We actually made a pit stop here on our way to Zion so it was pretty convenient. There was ample parking, as well as restrooms at the trailhead.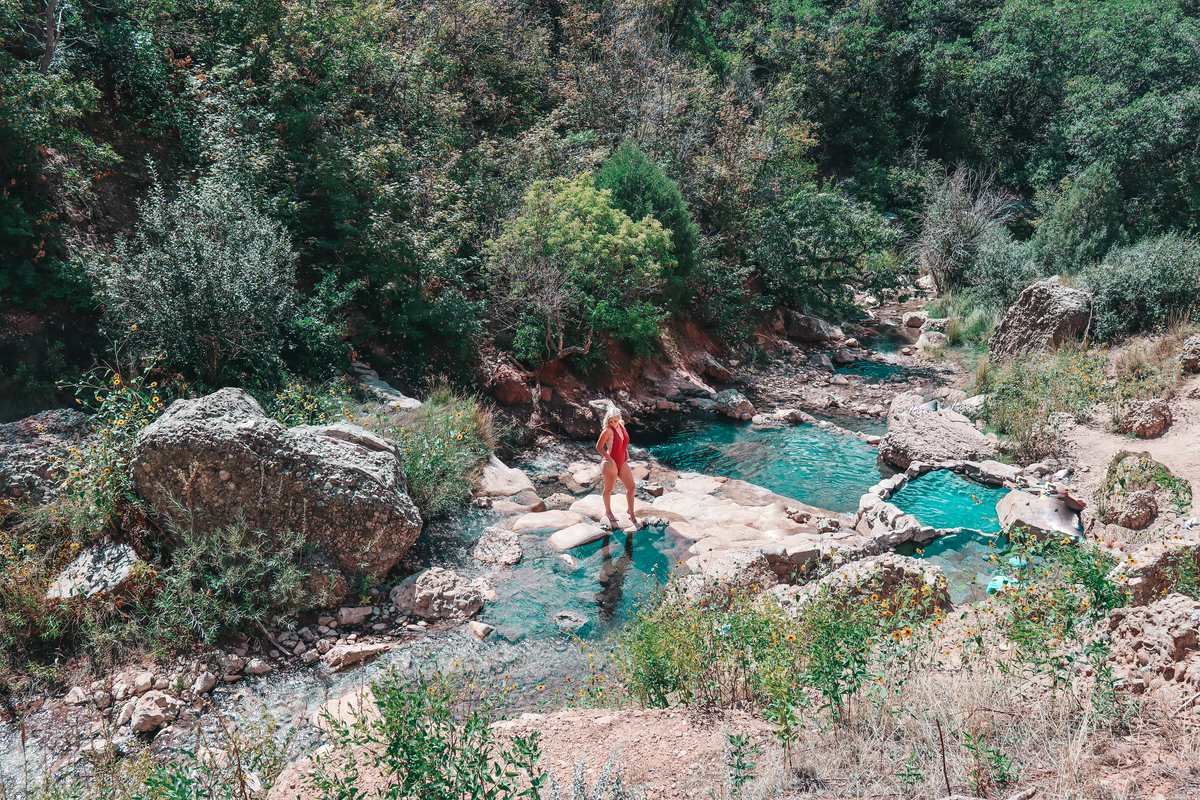 This 5-mile round trip trail is moderate— there aren't any super strenuous parts, but it does take a bit to complete. We spent about 3 1/2 hours here, but that includes hanging out in the spring for a little!
There are going to be three areas with soaking pools and small waterfalls. We mostly hung out in the middle one, and the lower one. The upper one was too hot for us. The water really is HOT, so I wouldn't recommend going on a summer day. Colder months are definitely ideal!
It's common for visitors to go in the pools nude, so don't be surprised by that— we didn't encounter anyone, but there were signs everywhere warning. Once you get to the spring, the water is clear and lovely, BUT you will find a strong sulfur odor when you're there.
Tips: Take plenty of water, bug spray, and sunscreen! I wouldn't recommend going here during the hotter months, because the spring is very hot!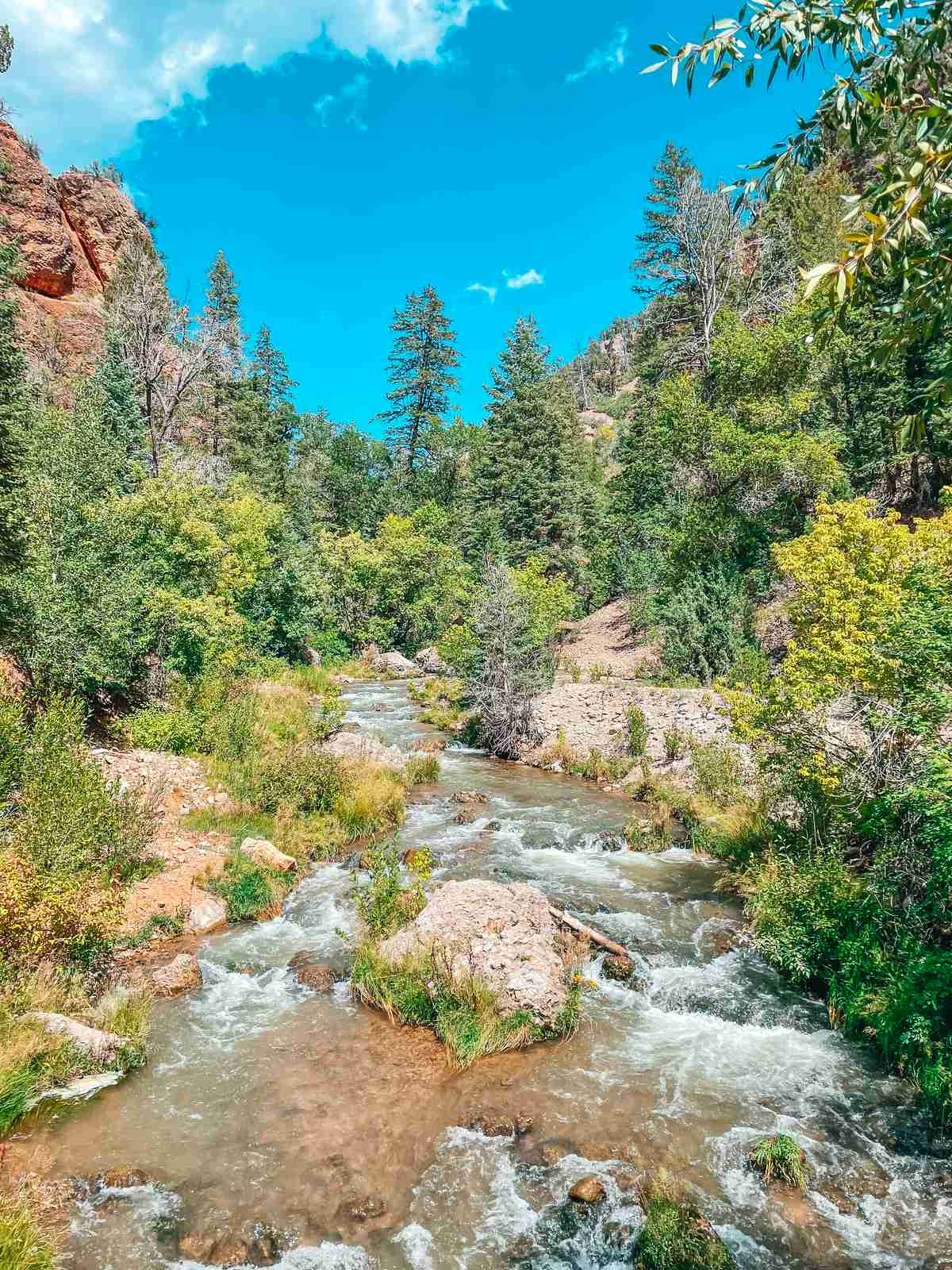 If you're looking to venture outside of Salt Lake City for your Utah trip, this list will certainly give you some great recommendations if you weren't sure where to start. Let me know which day trip sounds the most fun!
Also, if you're going to be doing a road trip be sure to check out my epic Utah road trip guide and a list of road trip must-haves! If you plan on doing a road trip through Arizona be sure to check out my other posts such as:
Amazing Scottsdale and Phoenix restaurants