This post contains affiliate links which means that I will make a small commission if you purchase a product after clicking on any of them, at no extra cost to you.
Scottsdale and Phoenix are two cities that share a lot of similarities, one of the biggest is their restaurant scene. Scottsdale and Phoenix are culinary hubs with a mix of high-end restaurants as well as some more affordable options. This post will cover some of my favorite fun restaurants in Scottsdale and Phoenix so that you can decide where you'd like to go next time!
I was only in these areas for four days out of our epic Arizona road trip and nearly every dining experience was notable. That being said I know there are sooo many more restaurants I'm going to have to check out for my next visit! Please leave me your must-try fun restaurants in Scottsdale and Phoenix in the comments.
Amazing restaurants in Scottsdale
Luci's at the Orchard
Luci's at the Orchard is seriously THE CUTEST place for brunch! They also offer lunch, dinner, and cocktails, but I just feel like the vibe of Luci's screams brunch. It marries aspects of an original Phoenix ranch house with clean, contemporary touches to create a vibrant, diverse atmosphere.
Enjoy your meal indoors or on their lovely outdoor patio. Everything on their menu sounds absolutely divine, so good luck choosing! On the bright side, I don't think there's a bad option to choose from.
I got the avocado toast, and it was just how I make it at home, pickled onion and all!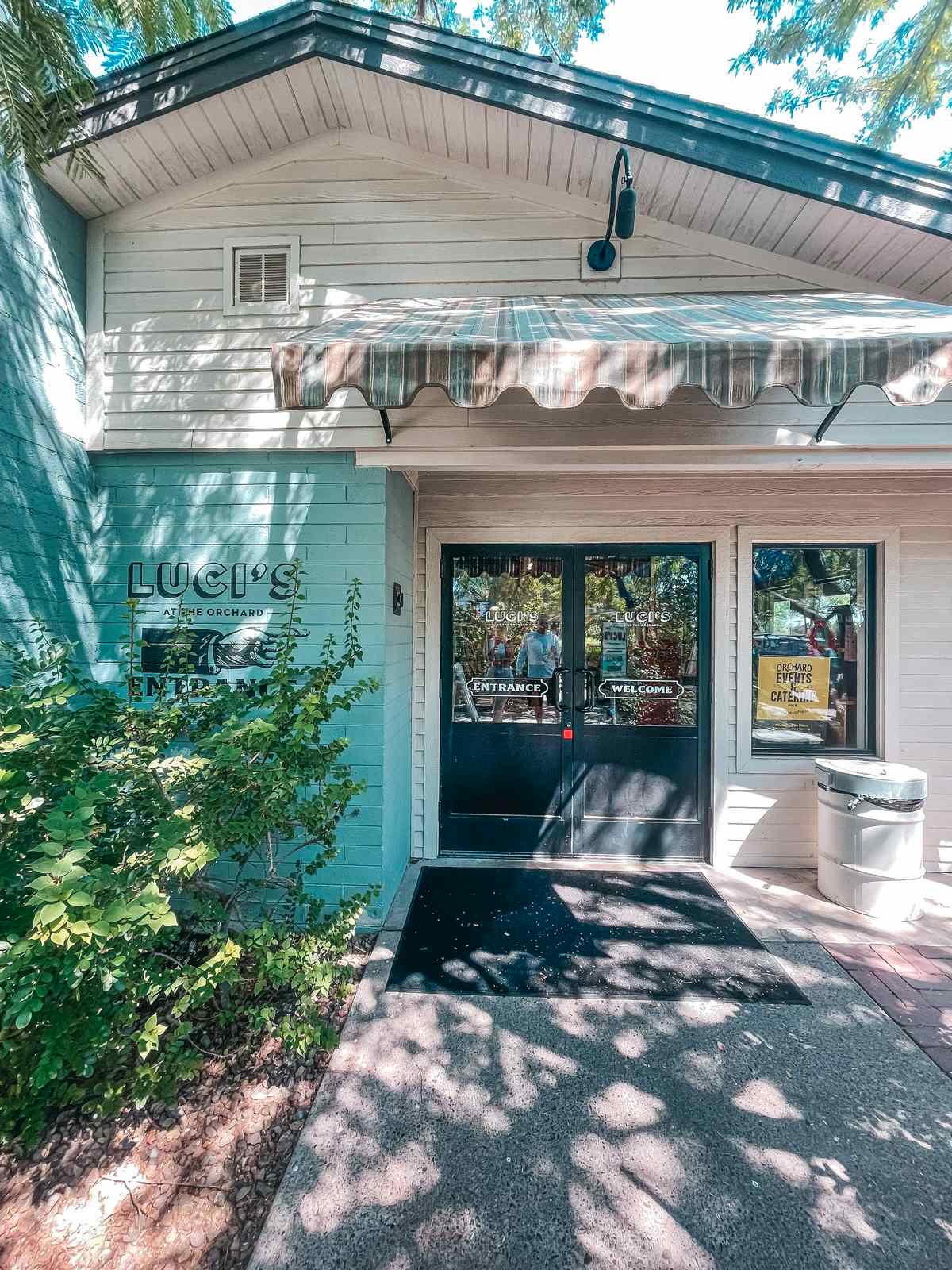 Toca Madera
From the moment you walk into Toca Madera you will immediately realize this place is magical. Seriously, hats off the interior designer! It's obvious why this is included as one of the best restaurants in Scottsdale! I was so in awe of the environment they could've served me cardboard on a plate and I wouldn't have noticed.
But seriously, don't worry, Toca Madera serves up traditional Mexican food with a modern twist that tastes nothing like cardboard. That paired with their heavenly cocktails was such a treat. Many of their cocktails include a little show, making it something your eyes, nose, and mouth get to enjoy.
The price points are a little high here, but it's an experience. If you are worried about the prices you can always hit up their happy hour which is Monday-Friday from 4-6 PM.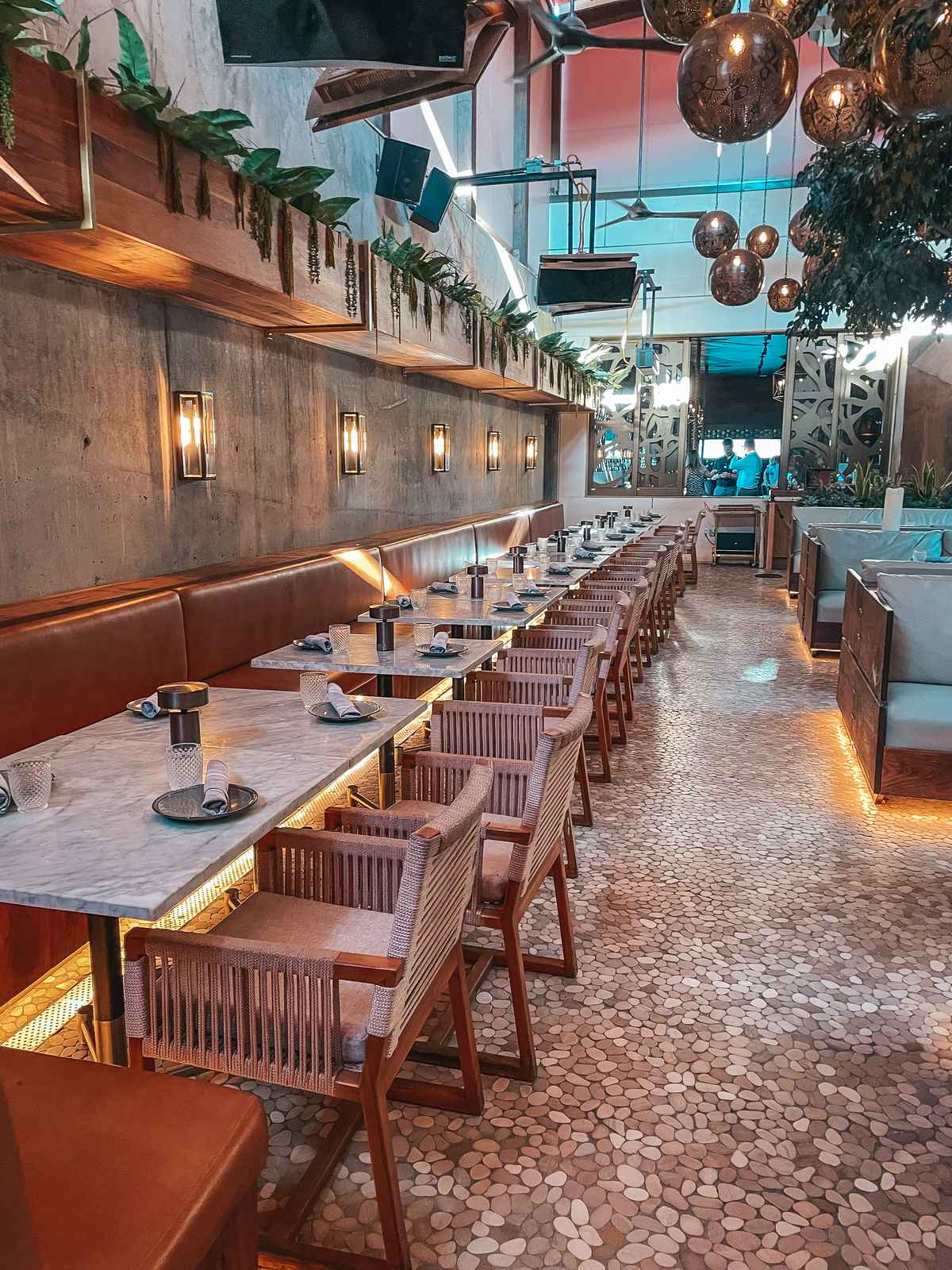 Fat Ox
Fat Ox is a modern Italian restaurant with a global wine selection, housemade pasta, and roasted meats. The service was excellent, and the interior is exquisite.
We went with a group and just ordered several items and did it tapas style since it was way too hard to make decisions! Highly recommend doing this if possible. We did their Ox Ceasar salad, steamed mussels, garganelli pasta with black truffle butter, speck, and Parmesan, and their filet.
Food may take a little bit to arrive, but we were totally enjoying everyone's company and the wine that we didn't even mind.
Note: They are closed Sundays and Mondays.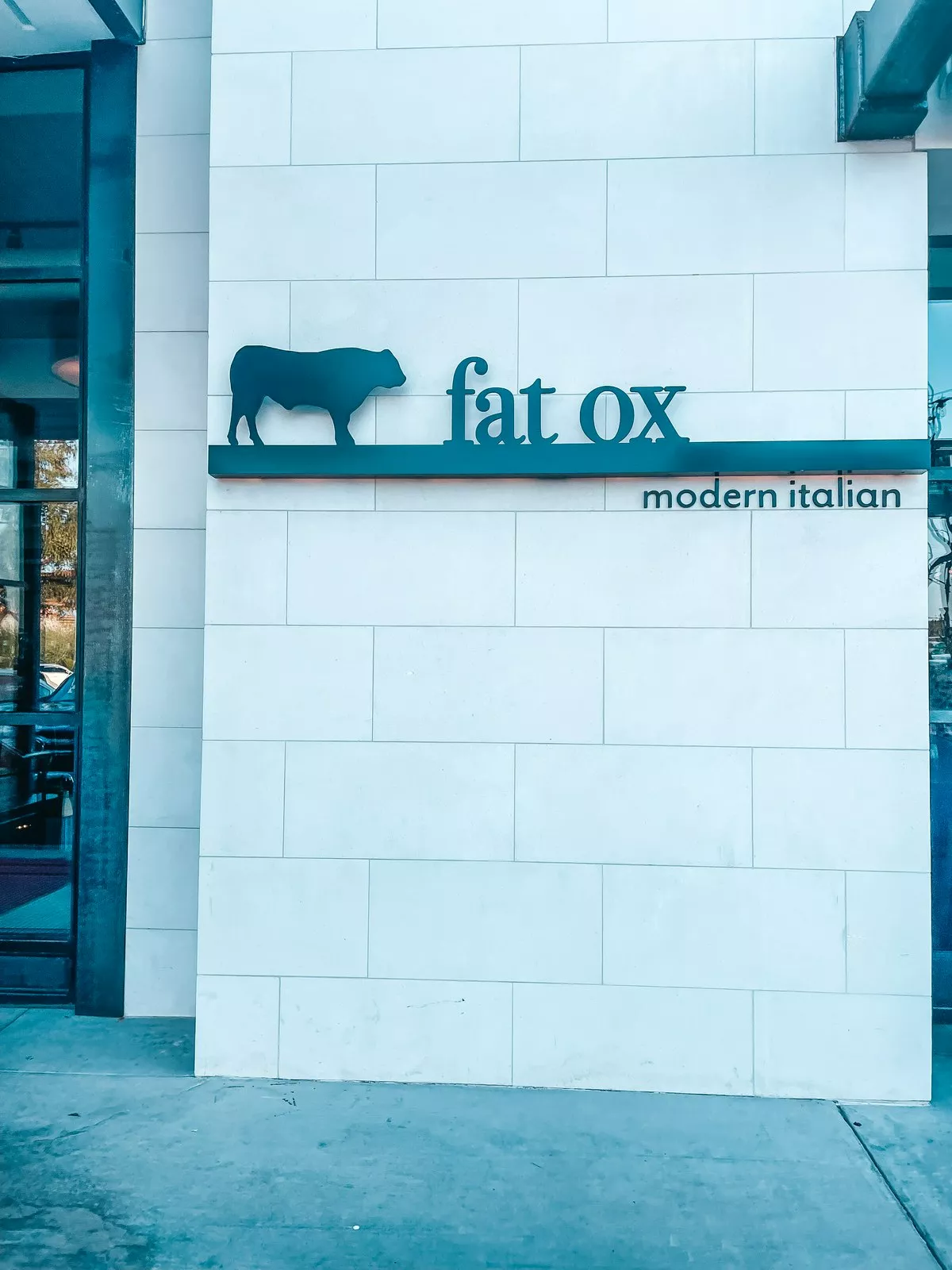 Amazing restaurants in Phoenix
Pizzeria Bianco
Pizzeria Bianco made me feel like I was back in Italy. Their handcrafted wood-fired pizza was absolutely delicious and totally lived up to the hype.
There are a couple of locations, but the one in downtown Phoenix's Heritage Square was so rustic and adorable that I definitely suggest that one. It is an old brick building that was once a blacksmith shop.
You may notice the menu is quite short, but trust me, it has everything on there you could possibly need. Pizzas are definitely the focus, however, they also have some salads, a couple of sandwiches, and small plates offered.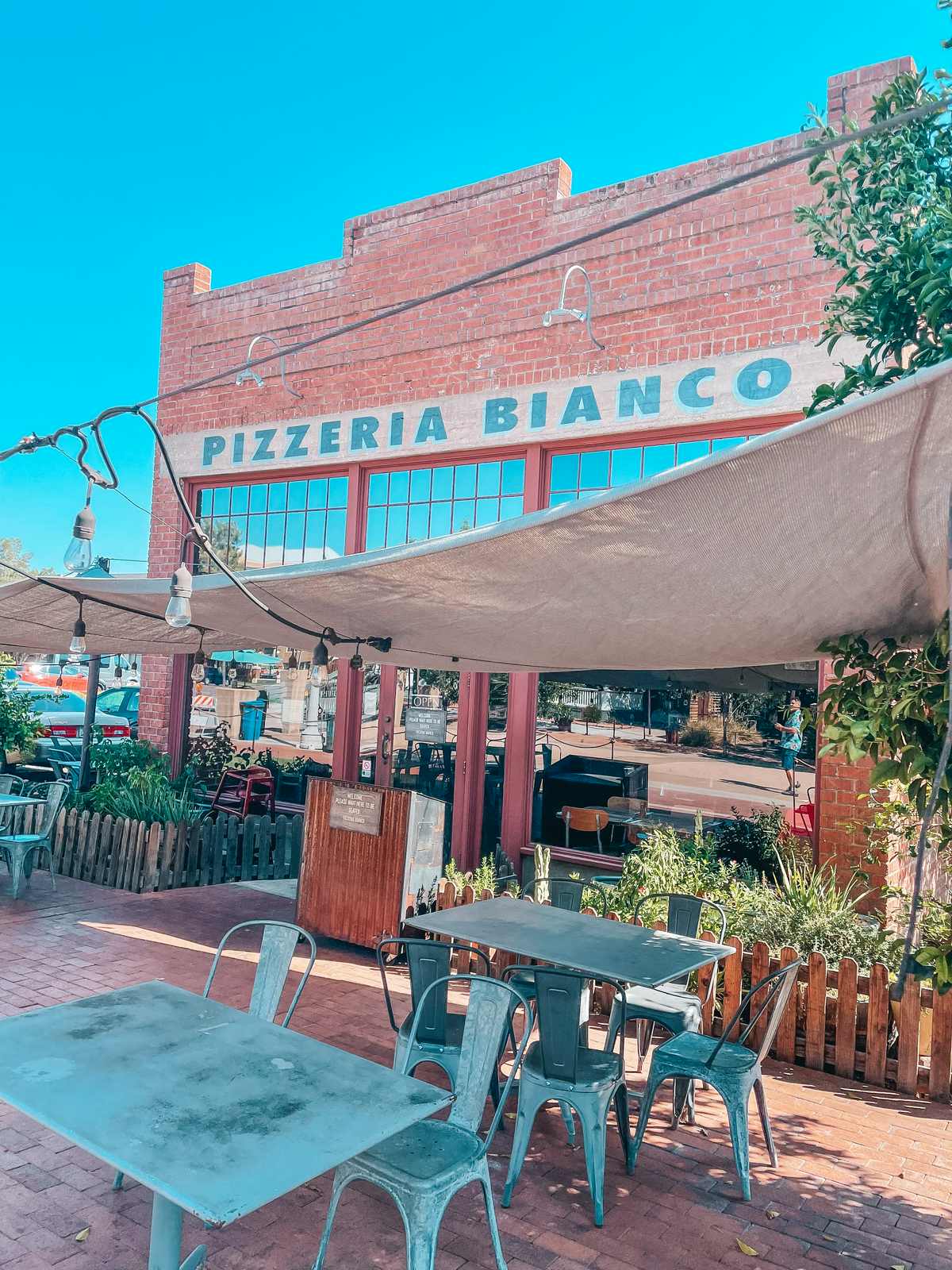 The Henry
Florida peeps, if you've been to The Library or Oxford Exchange, The Henry gives me similar vibes. They have a coffee bar
We stand for a place that provides more than just a good aesthetic, and boy does Henry's provide. The menu is very eclectic. While you will see familiar ingredients, everything seems to have a new and clever twist to it. We got the short rib potstickers and hot honey crispy chicken which were unique dishes that gave our tastebuds a treat. The drinks were also extraordinary and almost went down too easily!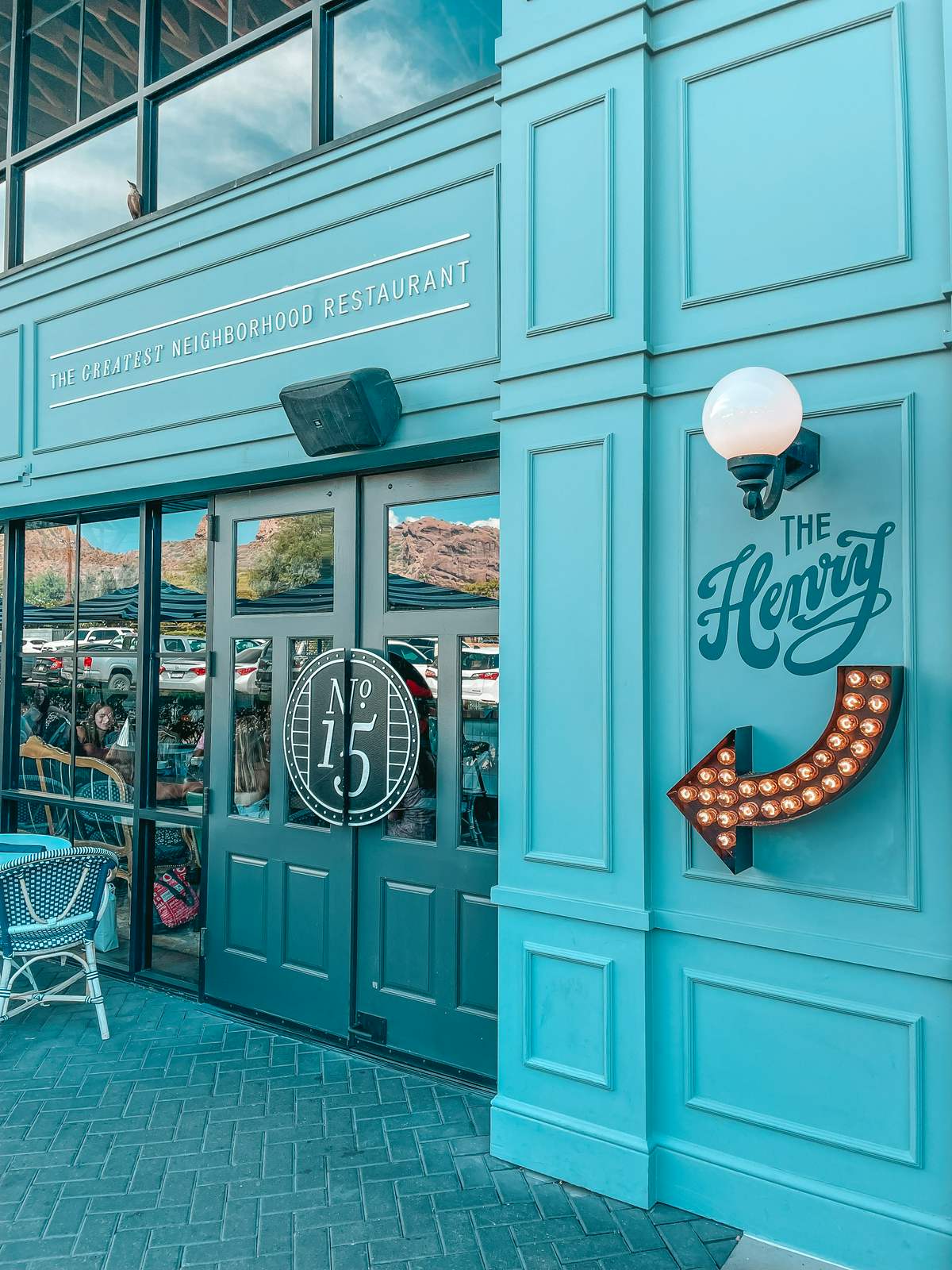 Amazing restaurants in Scottsdale and Phoenix
Culinary Dropout
I'm not sure if all of Culinary Dropout's locations are the same, but the Phoenix location had fun outdoor lounge areas, huge HD TVs, corn hole, and ping pong to keep its guests occupied. You know I can't resist a good bar and restaurant with games!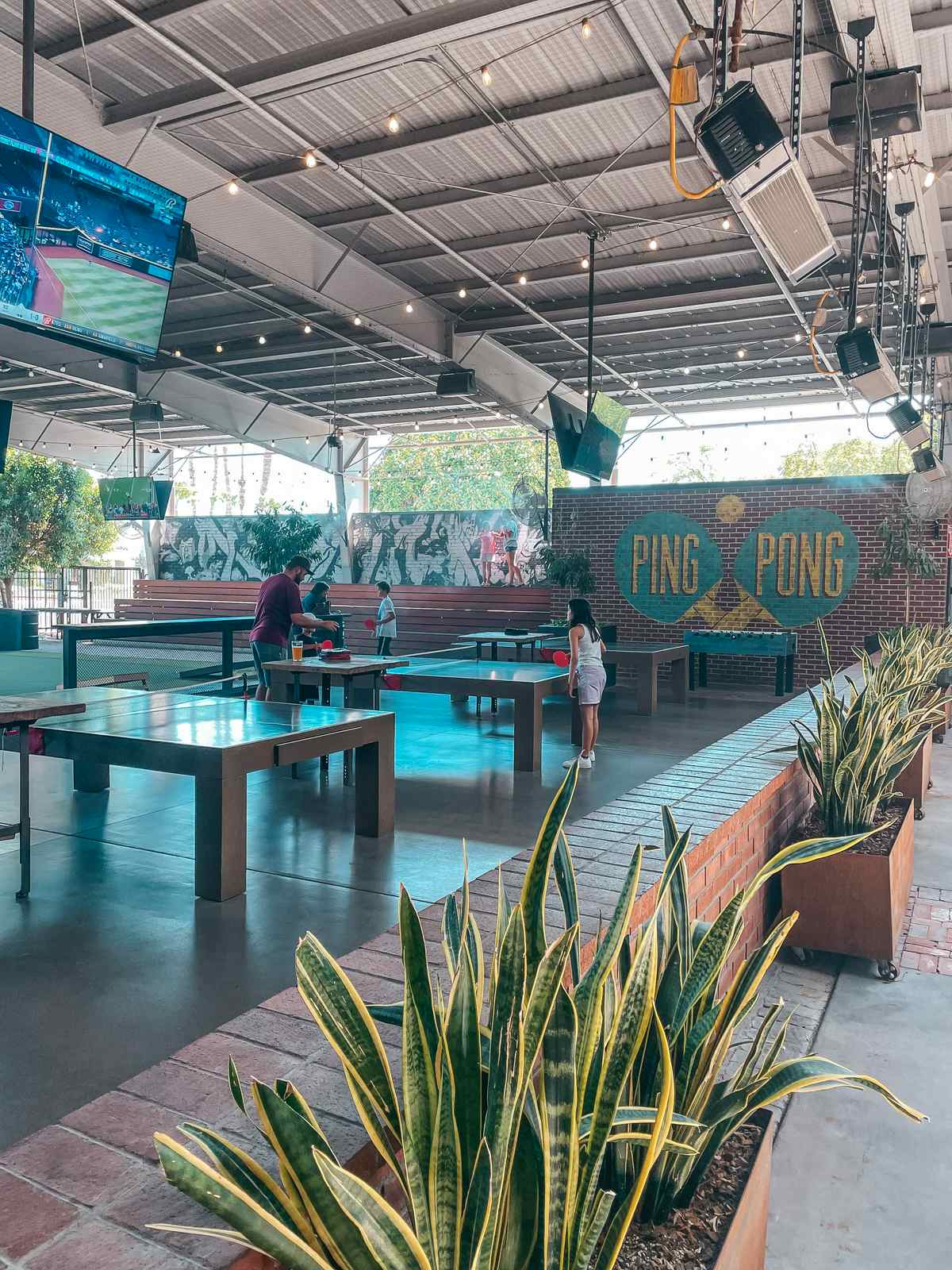 While there is plenty to keep you entertained, you're going to want to give your undivided attention to your dish and cocktail here. Remi's exact words were "You know the food is %$*#*# amazing when you are enjoying it so much you forget about your bomb ass drink". And yeah, that about sums it up.
They have a full menu full of a variety of food options. They have soups, salads, sandwiches, entrees, and even a couple of fun dessert options if you save room. Choose from dishes like their strawberry and kale salad, or something a little heavier like their made-to-order lasagna that includes summer corn, spinach ricotta, mozzarella, and Pomodoro.
We did their roasted salmon with a side of their Gochujang brussels sprouts, and a couple of cocktails. Whatever you choose, I'm sure you're going to love everything about this awesome restaurant in Scottsdale and Phoenix. Be sure to check them out for brunch or during happy hour (M-F 2-5 PM) as well!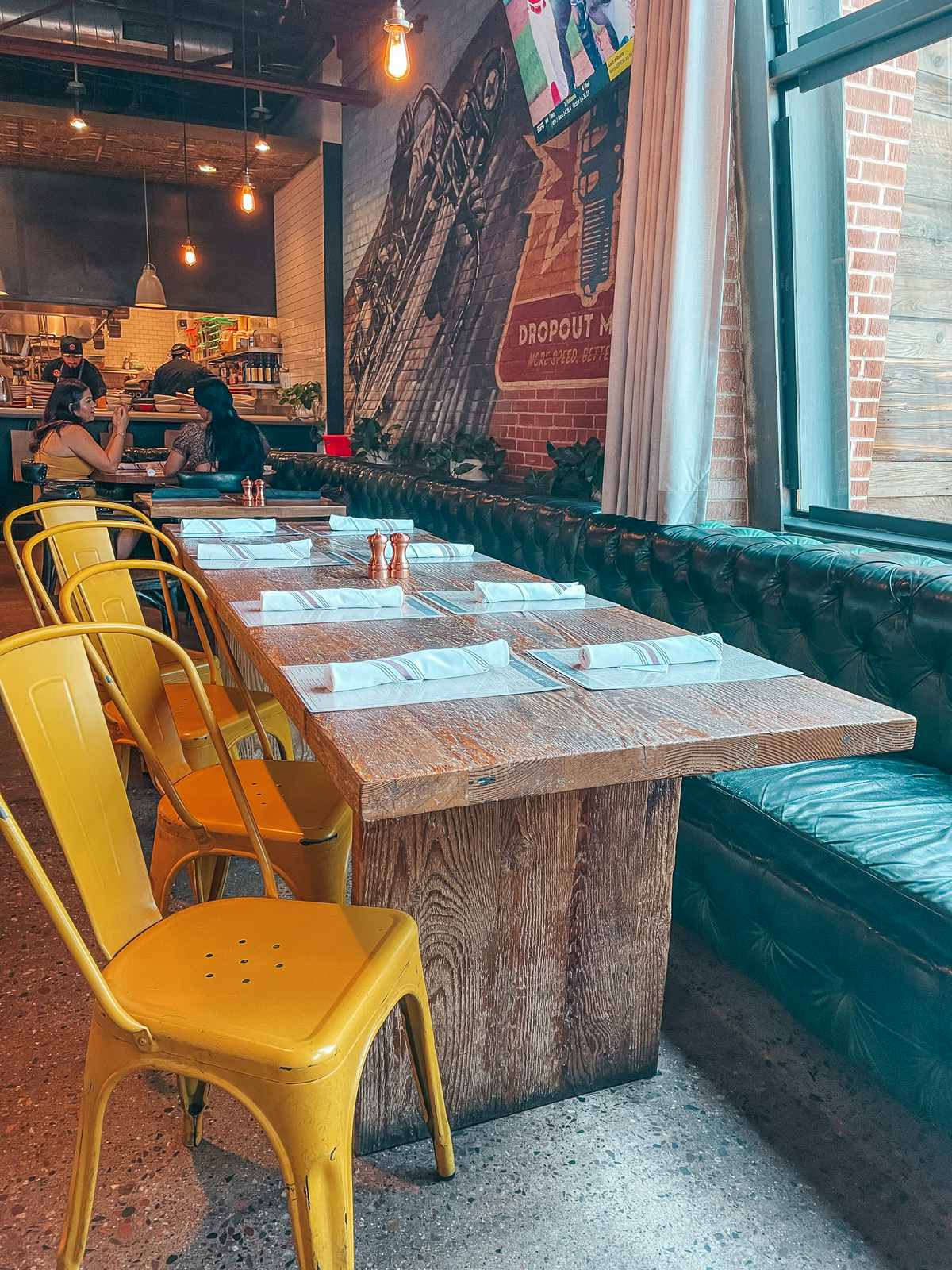 OHSO Brewery and Distillery
OHSO has great bar food, as well as excellent beer. Better yet, they also have a bomb happy hour (open-6 PM Monday-Friday) that we just so happened to be there for. Beer pitchers, signature cocktails, and glasses of wine were $8. They also have $5 and $10 snack options. The buffalo chicken dip isn't on the HH menu, but it's worth the splurge 😉
OHSO offers varieties from light ales to heavy porters, and even some flavored vodkas and whiskeys. This is a great casual dining option where the prices aren't too steep, and the atmosphere is lively.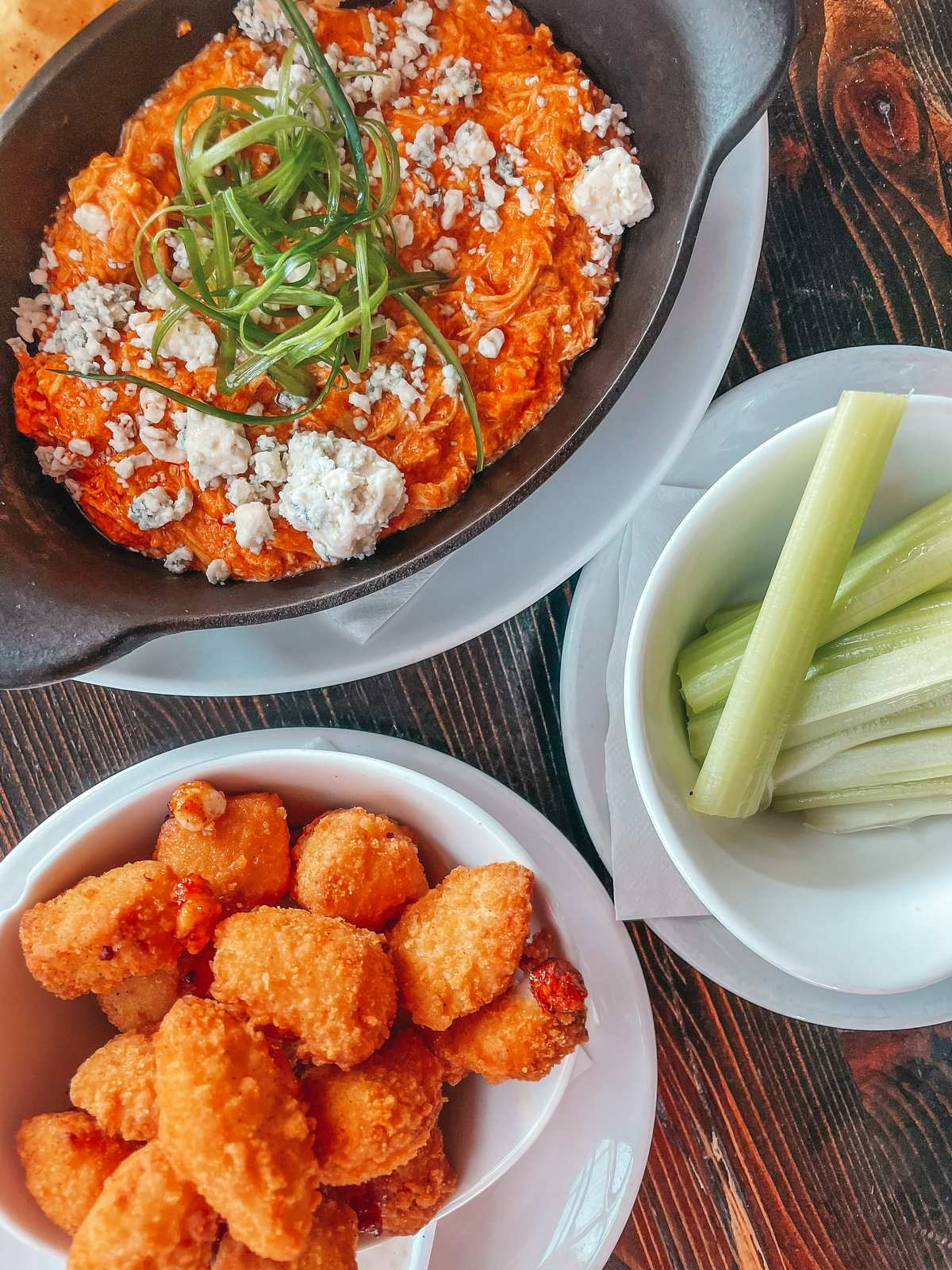 Hash Kitchen
Is anyone else sick of places only having brunch on the weekends?! Well, guess what— Hash Kitchen is about to rock your world. They provide brunch seven days a week! Not just brunch, but also a full build-your-own bloody mary bar, and mimosa flights.
I'm sorry, but why aren't more places hopping on this train?! 
They serve up hashes, pancakes, scrambles, and more! While it may sound basic, I can assure you there is nothing basic about this brunch menu. Tantalize your taste buds with some smores pancakes (chocolate chip pancakes with marshmallow fluff, graham cracker dust, Nutella drizzle, and campfire marshmallow), or get savory with the Mexicana scrambler (chorizo, jalapeños, green onions, tomatoes, avocado, and pepper jack cheese).
Yeah…I'm drooling too.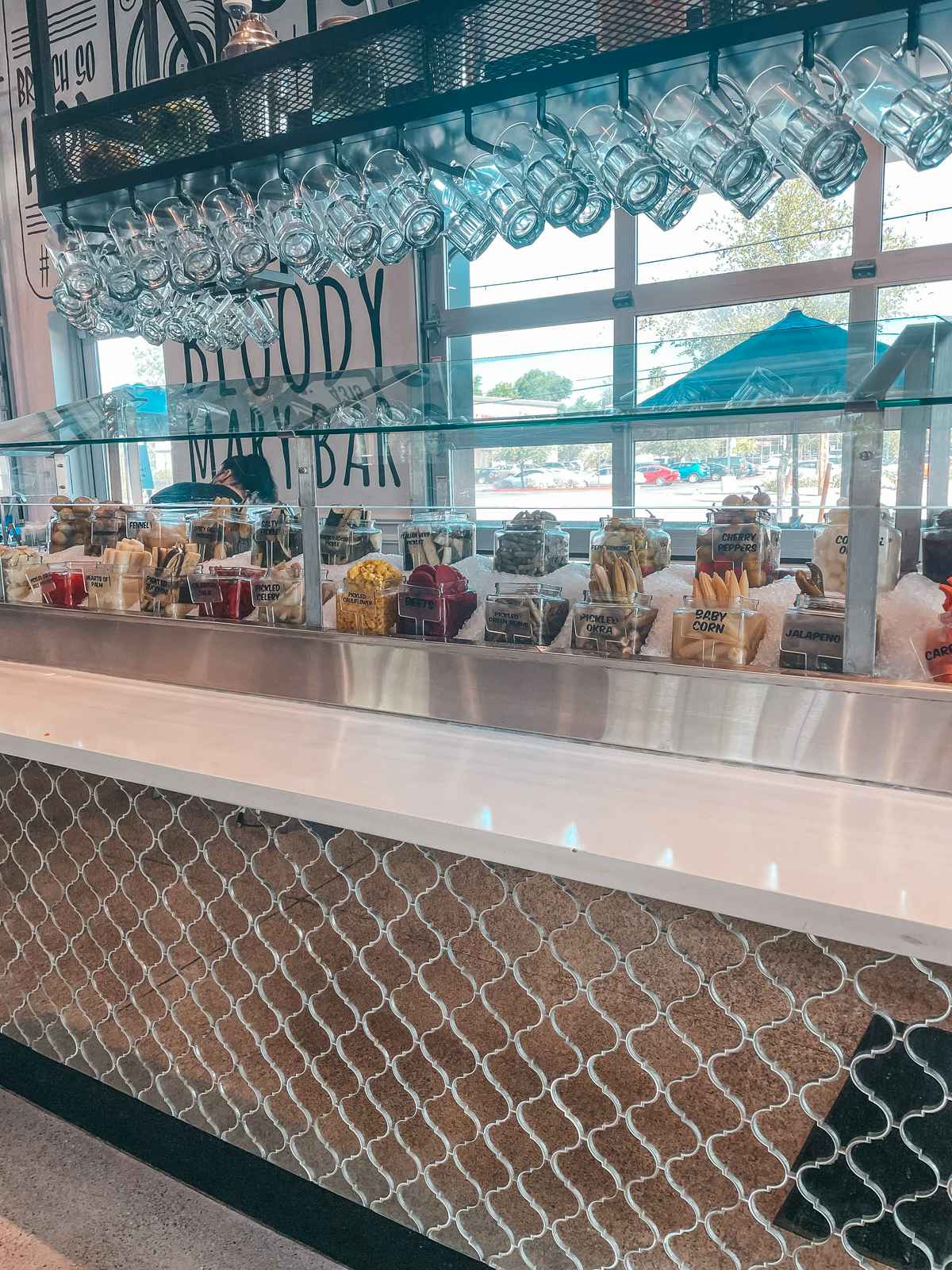 Sip Coffee and Beer
Maybe coffee shops aren't exactly the culinary recs you were anticipating, but I love a good coffee shop and both of these next two spots were totally notable. We did the Phoenix location of Sip Coffee and Beer, which is located inside an old car shop and has such a cool vibe!
There were a number of people getting their grind on here, and if I lived in Phoenix I would absolutely be doing the same. The great part of that is you can start with your coffee and graduate to a nice beer or cocktail in the same seat. You know, to reward yourself for the hard work you put in!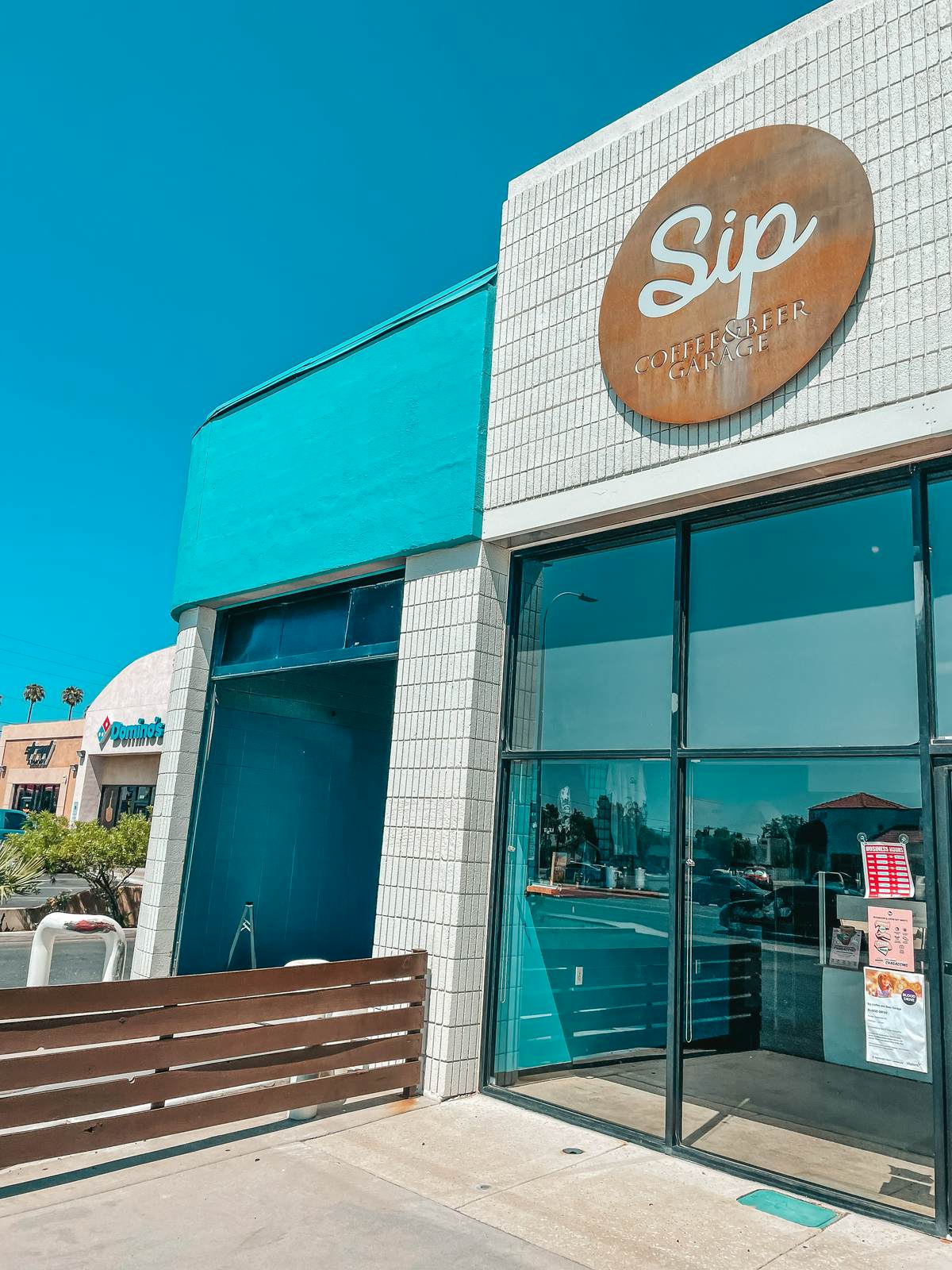 I almost forgot to mention….they also have a speakeasy! 36 Below allows you to indulge in your senses with their perfectly crafted cocktails. You can tell every detail down to the glassware used for each drink was meticulously selected. If you know anything about me, you know that a coffee shop paired with a speakeasy is actually heaven for me!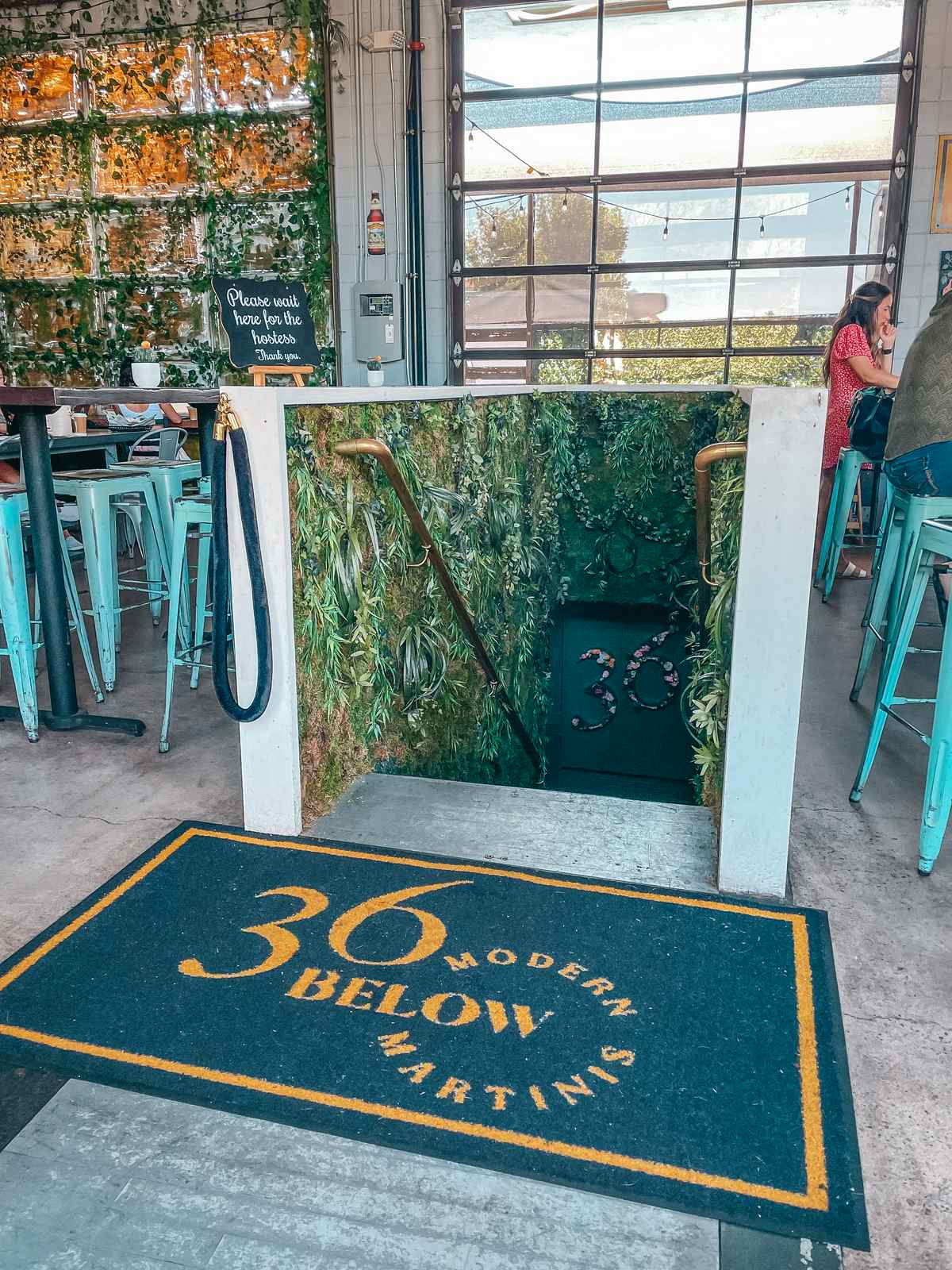 Dutch Bros
I usually try not to hit the same coffee spot twice on a trip, but ya'll I couldn't help myself!! Dutch Bros Creme Brulee Pumpkin Spice cold brew was the drink I didn't know I was missing. Warning: getting this drink could be dangerous for your bank account, as you need to get one daily to fuel this addiction.
I'm starting a petition to bring Dutch Bros to Florida ASAP.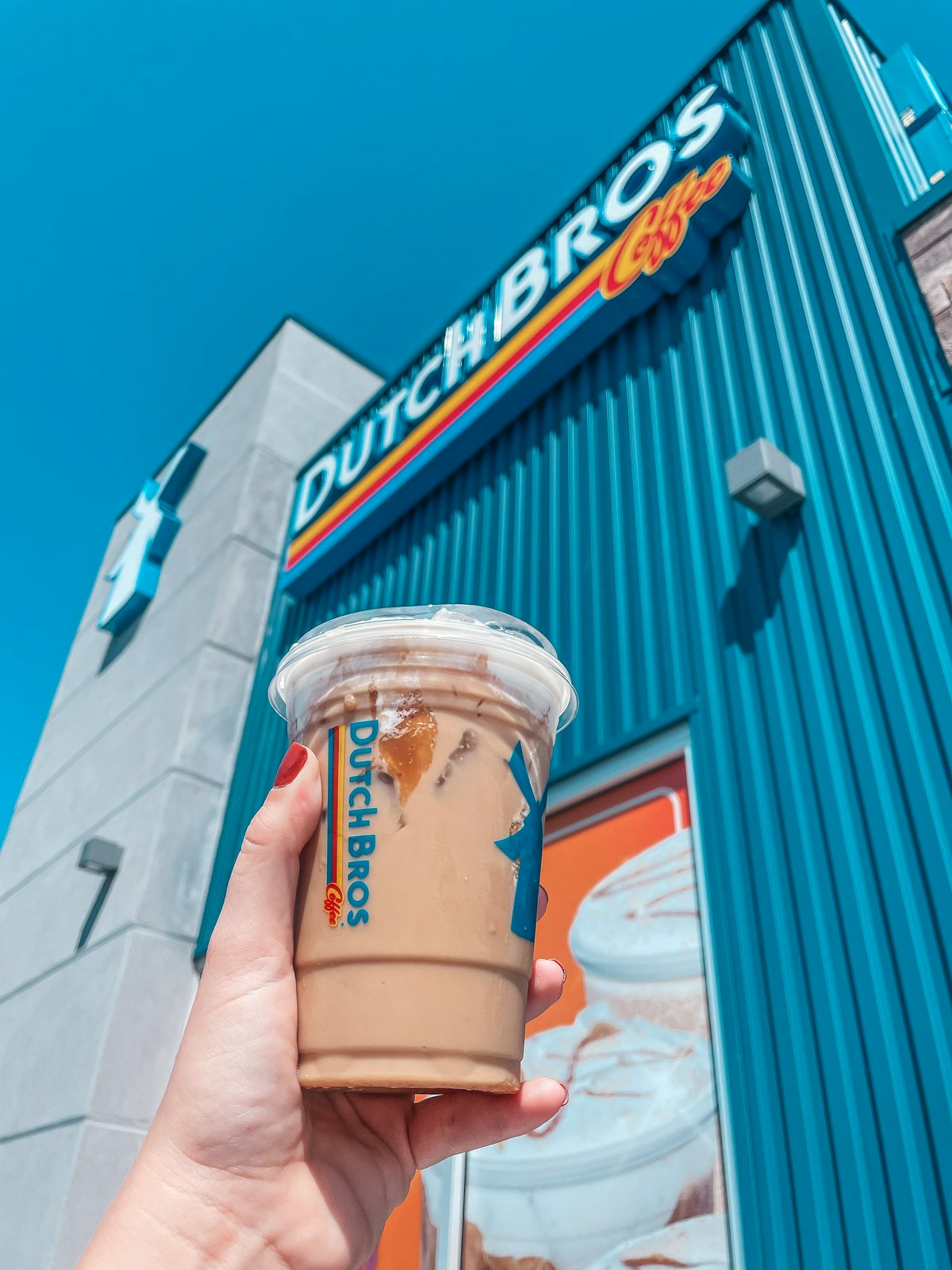 I hope this guide has been helpful to you. It was my pleasure doing the legwork and research to determine some of the must-visit fun restaurants in Scottsdale and Phoenix. If you have any suggestions for places I should check out the next time I'm in town drop em!
If you plan on making your way to Utah, be sure to check out my other guides like:
Epic 10-day Utah road trip itinerary
How to spend a weekend in Salt Lake City (without skiing)