This post contains affiliate links which means that I will make a small commission if you purchase a product after clicking on any of them, at no extra cost to you.
Looking to plan an unforgettable birthday in Tampa? I've got you covered! This vibrant city offers so many fun and exciting options to make your special day truly remarkable. From unique experiences on the water to indulgent pool parties, gourmet dining, and thrilling adventures, Tampa has it all. Get ready to explore the best birthday party ideas in Tampa and create memories that will last a lifetime!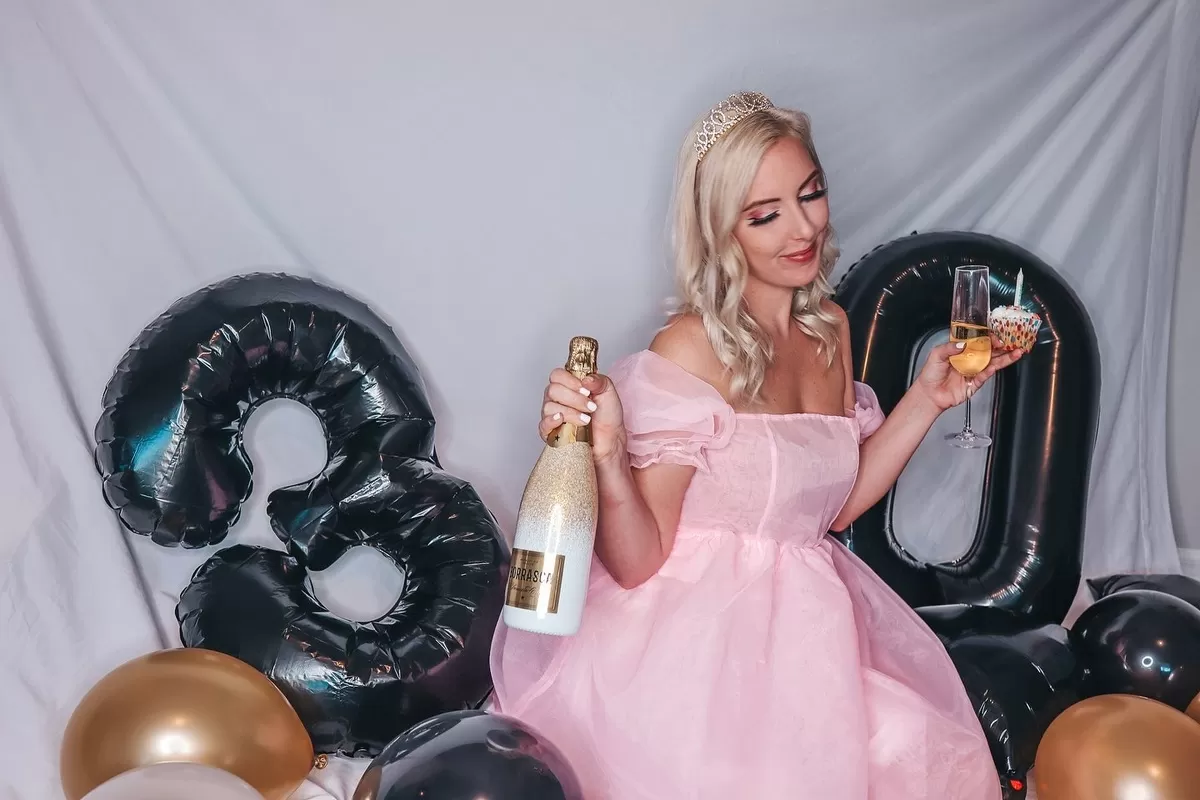 Birthday Ideas in Tampa
Boat tours
With Tampa Bay's stunning waters and picturesque coastline, a boat excursion offers the perfect blend of relaxation, adventure, and celebration. Here are some top options to consider for your birthday boat day adventure:
Hop aboard the Tampa Bay Fun Boat and embark on a thrilling birthday journey. This party boat offers a lively and energetic atmosphere, complete with music, dancing, and onboard entertainment. Cruise along the bay, enjoy the scenic views, and celebrate your special day with friends.
For a more intimate and personalized experience, eBoats Tampa provides electric-powered boats for self-guided tours. Cruise at your own pace, soak in the sunshine, and explore Tampa's waterways at your leisure. It's the perfect opportunity to create lasting memories with your loved ones while enjoying the freedom and tranquility of the open water.
Take your birthday celebration to the next level with the Staying Afloat Party Boat. This floating party platform offers a unique and spacious setting for you and your friends to revel in. Dance to your favorite tunes, bask in the sun, and enjoy the onboard amenities, such as a water slide and a swimming area. It's a party on the water that guarantees an unforgettable birthday experience.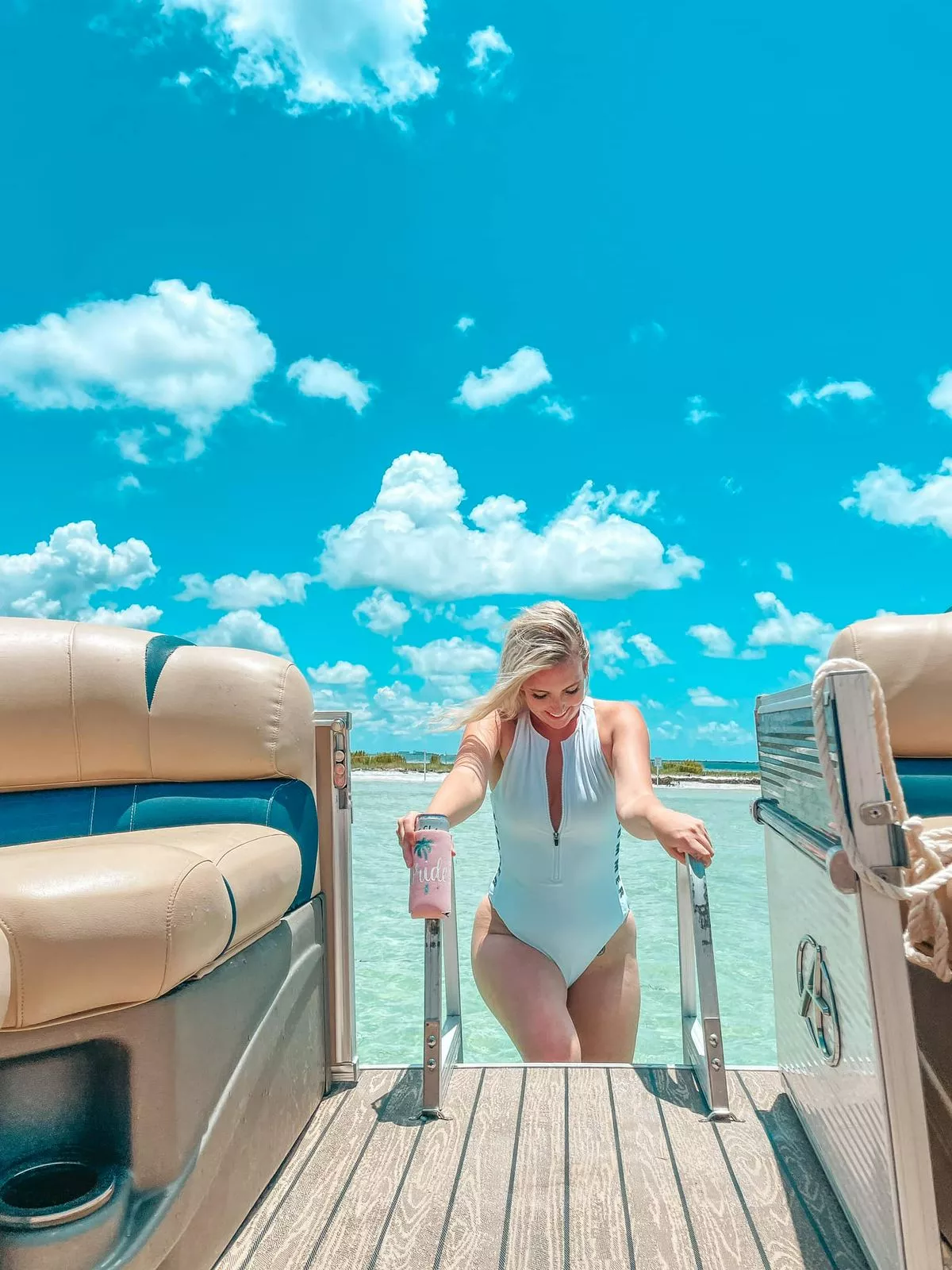 Beach Day
Tampa beaches are a little different than ones such as Clearwater Beach and St. Pete Beach, but they are still beautiful and a great spot to catch some rays!
Ben T. Davis is probably the most popular beach in the Tampa city limits. It stretches along the Courtney Campbell Causeway and provides a white sand beach, picnic shelters, and beach volleyball. It's also close to Whiskey Joe's (one of my favorite waterfront dining spots in Tampa) and WTR, two other fun spots! You can even rent kayaks or paddle boards to take out on the water here.
If you drive, you will unfortunately have to pay for parking. And if you're going over the weekend you'll want to arrive at a decent time to ensure you can snag a spot.
Check out this list for all of your beach day necessities.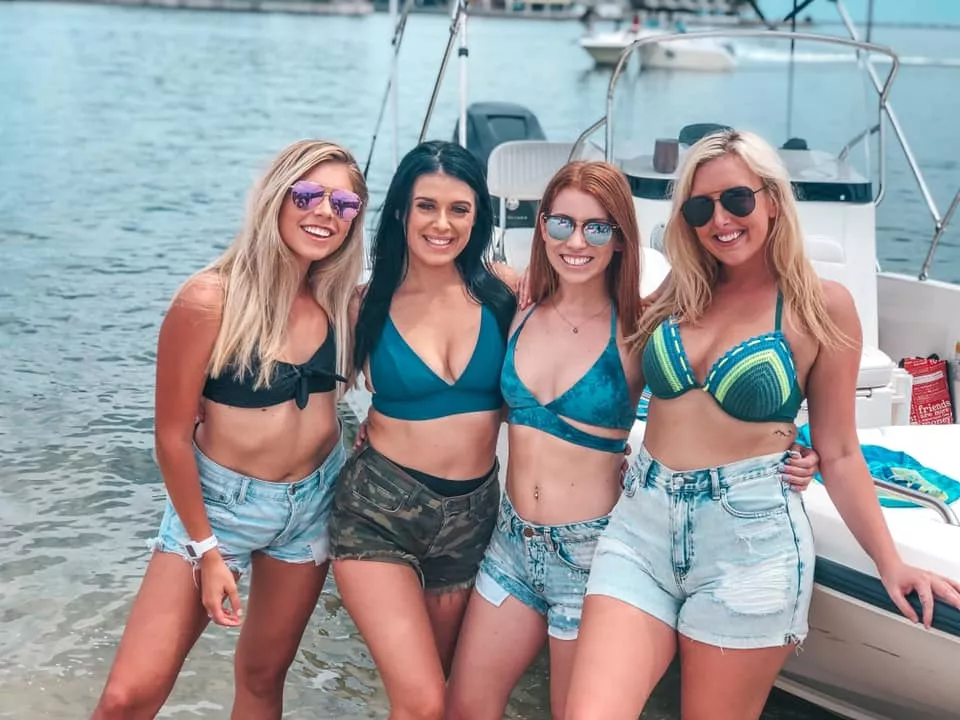 WTR
For those looking to bask in the sun and dance the day away, a WTR pool party is the perfect choice. This oceanfront venue offers a vibrant atmosphere, live music, and a lively pool area. Rent a cabana and indulge in delicious cocktails as you soak up the Florida sunshine and celebrate your birthday in true tropical style.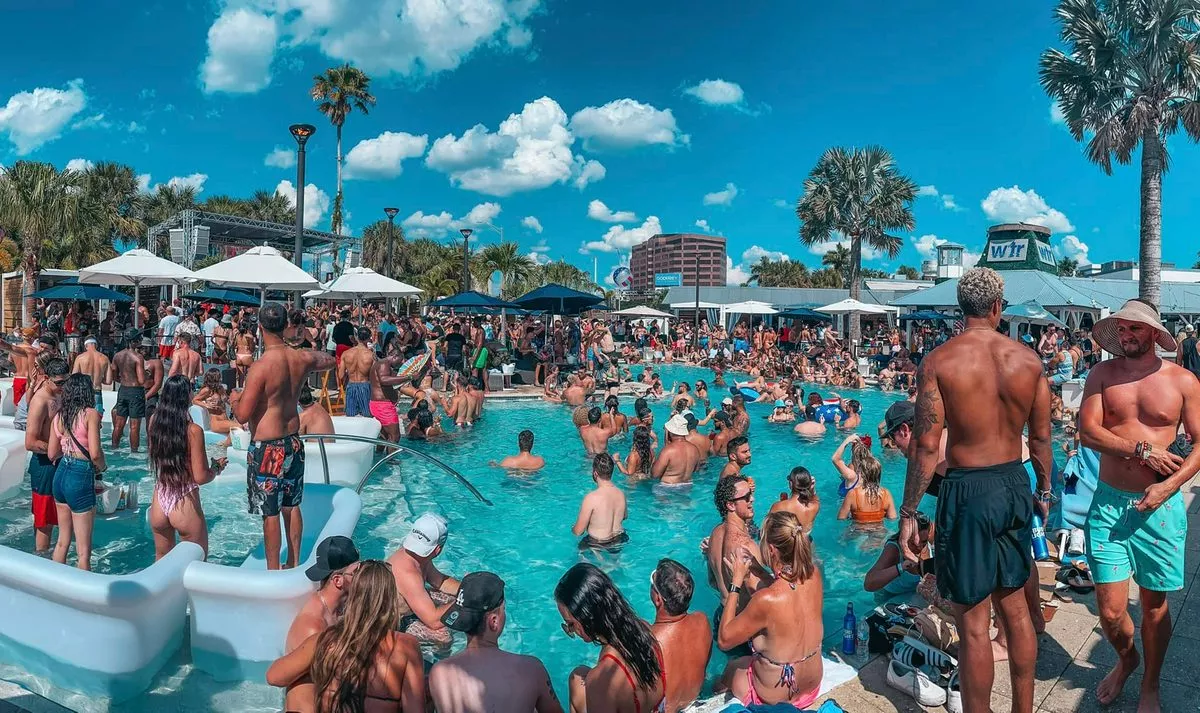 Cruisin Tikis
Embark on a unique adventure with Cruisin Tikis and explore Tampa's waterways aboard a floating tiki hut. Bring your favorite drinks and snacks as you cruise along the picturesque coastline, enjoying the company of your friends and taking in the scenic views. I have done this activity in St. Pete and Clearwater as well, and it's always a good time!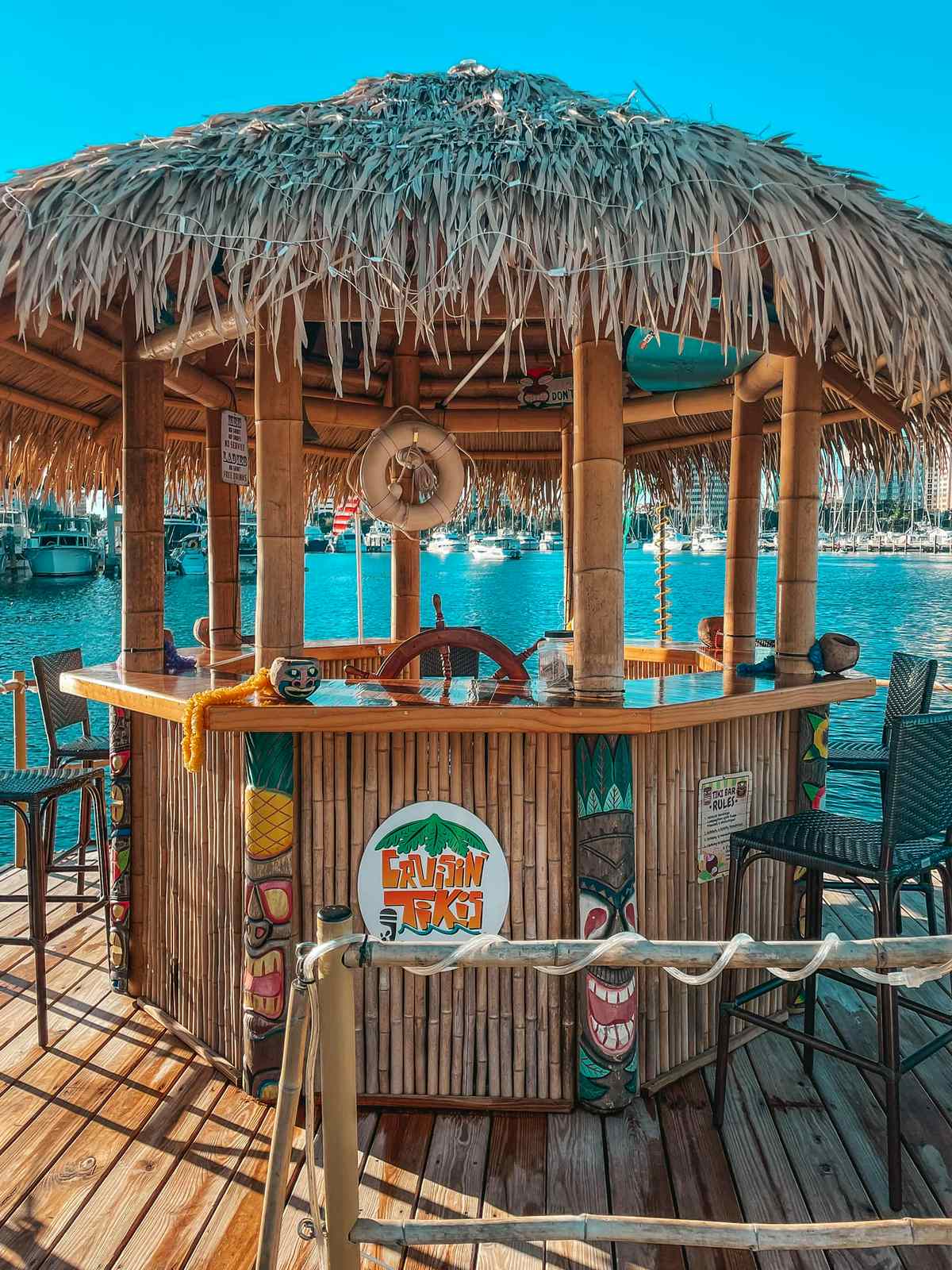 Kraken Cycleboats
Start your birthday festivities by gathering your friends for a one-of-a-kind experience with Kraken Cycleboats. Cruise along the scenic Hillsborough River while pedaling on a multi-person paddleboat. Enjoy music, laughter, and a refreshing beverage as you soak in the beautiful views and celebrate your special day in style.
The Kraken holds up to 15 people, and seats are $45 each. The price includes a 2-hour cruise, souvenir cups, coolers, a captain, and a sound system. It is a BYOB experience. You get a mini tour of downtown Tampa from the bay and even get to make a pitstop at Armature Works, one of my favorite spots in The Heights.
| Tip
🎫 Visit Tampa's must-see tourist attractions like Busch Gardens, Tampa Bay, the Florida Aquarium, and ZooTampa and enjoy considerable savings with Tampa Bay CityPASS.
The Cake Drip
If you're looking for a fun and unique birthday party idea in Tampa check out The Cake Drip! This dessert spot in Hyde Park allows you to create your own custom chocolate bar in-house. For this option select their "chocolate tasting flight". This is a 21+ experience, and champagne is included.
Not only can you customize your chocolate bar, but you can also make your own custom cake as well. Cake Drip is more than just a delicious dessert spot – it's an experience! They have adorable photo areas around the shop that will make for great Instagram photos, too.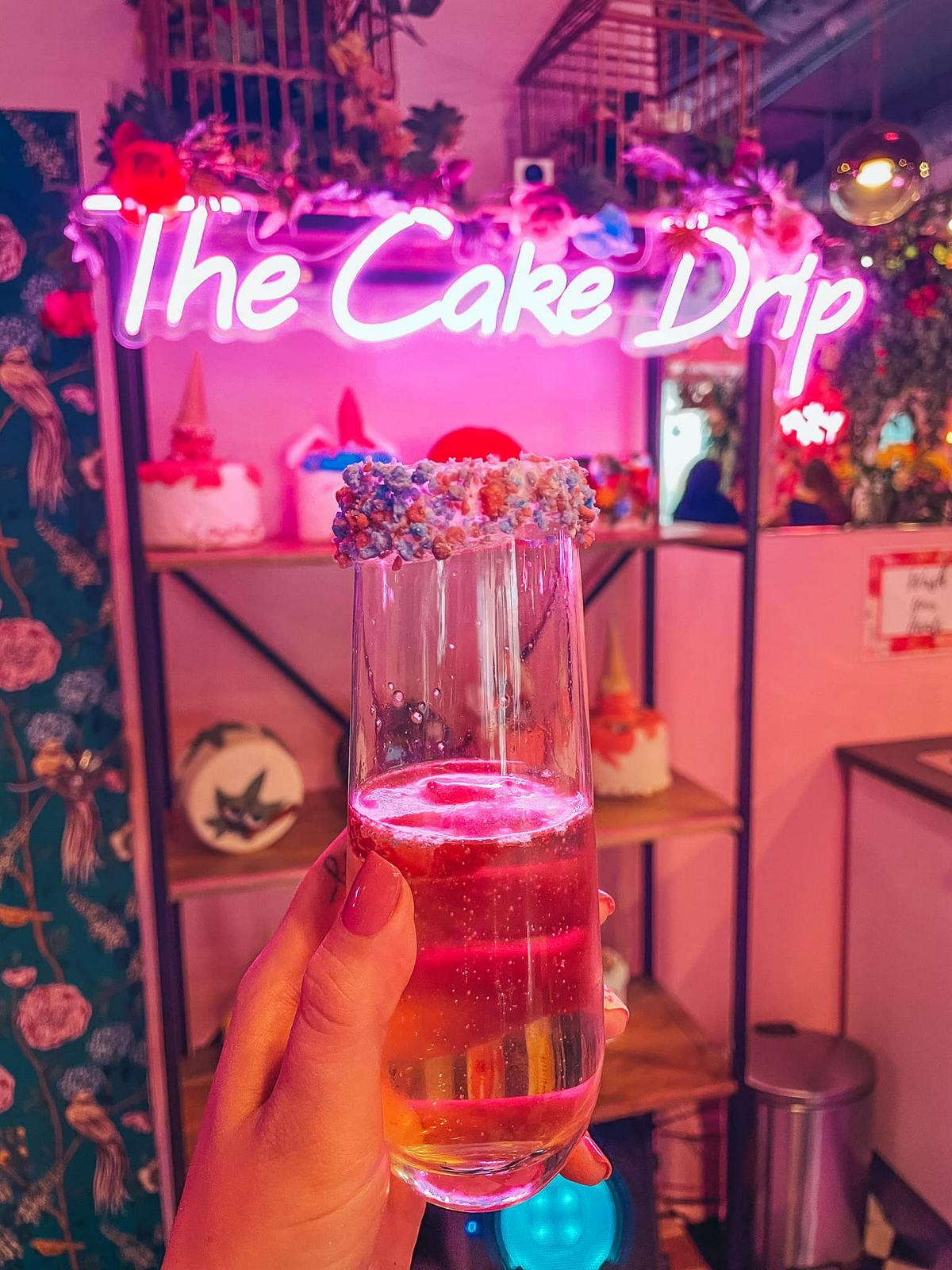 Picnic
Create a charming and intimate setting by organizing a picnic in one of Tampa's beautiful parks. Pack a gourmet spread of your favorite foods, grab a cozy blanket, and enjoy an al fresco dining experience with your loved ones. Curtis Hixon Waterfront Park and Bayshore Boulevard are great spots to consider.
Tampa has plenty of beautiful parks and outdoor spaces that would be perfect for a stunning picnic. You could pack a basket of delicious snacks and drinks, and enjoy a relaxing afternoon in the sunshine. One of my favorite picnic spots in Tampa is Curtis Hixon Waterfront Park.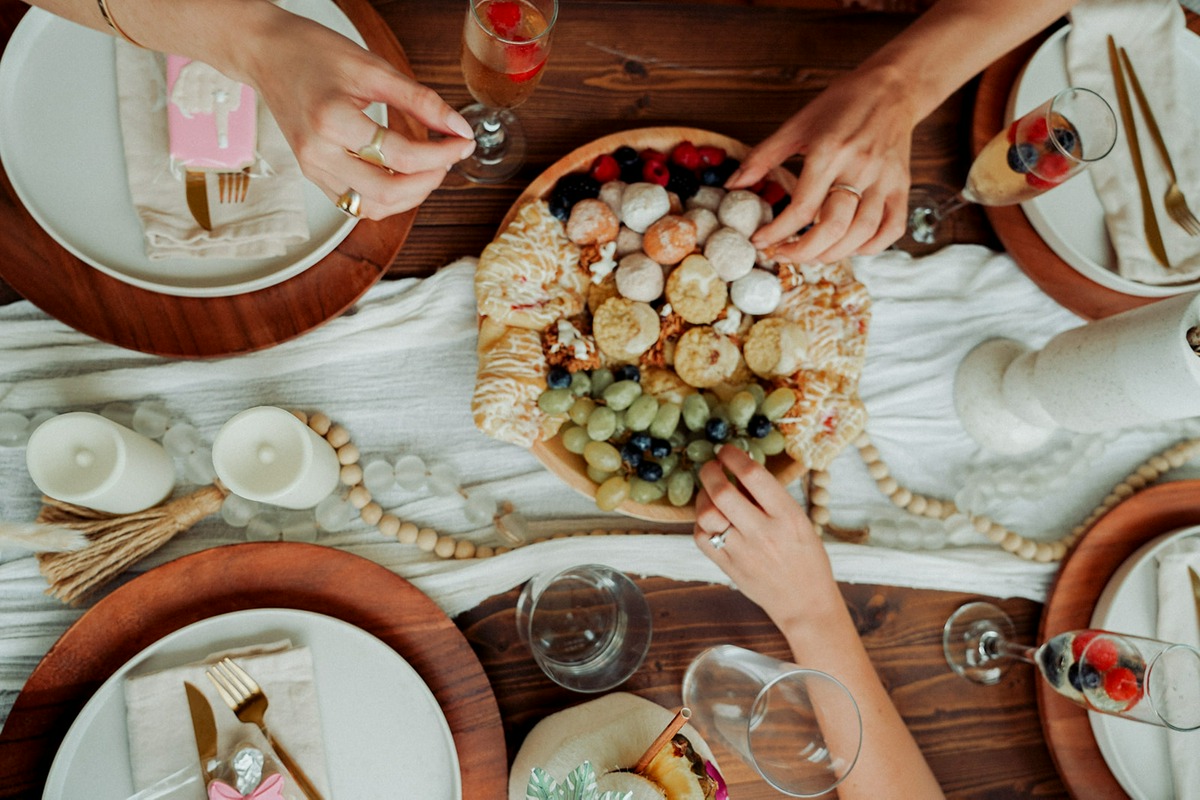 Sparkman Wharf & Splitsville
Immerse yourself in the lively atmosphere of Sparkman Wharf, a waterfront destination in Channelside boasting a variety of dining options, outdoor seating, and live entertainment. Afterward, head over to Splitsville for a night of bowling, billiards, and great food. This dynamic duo guarantees a fun-filled birthday celebration.
On the weekends Splittsville tends to get extra busy. You can test your luck, show up and get your name on a list, or you can call ahead and make a lane reservation for bowling.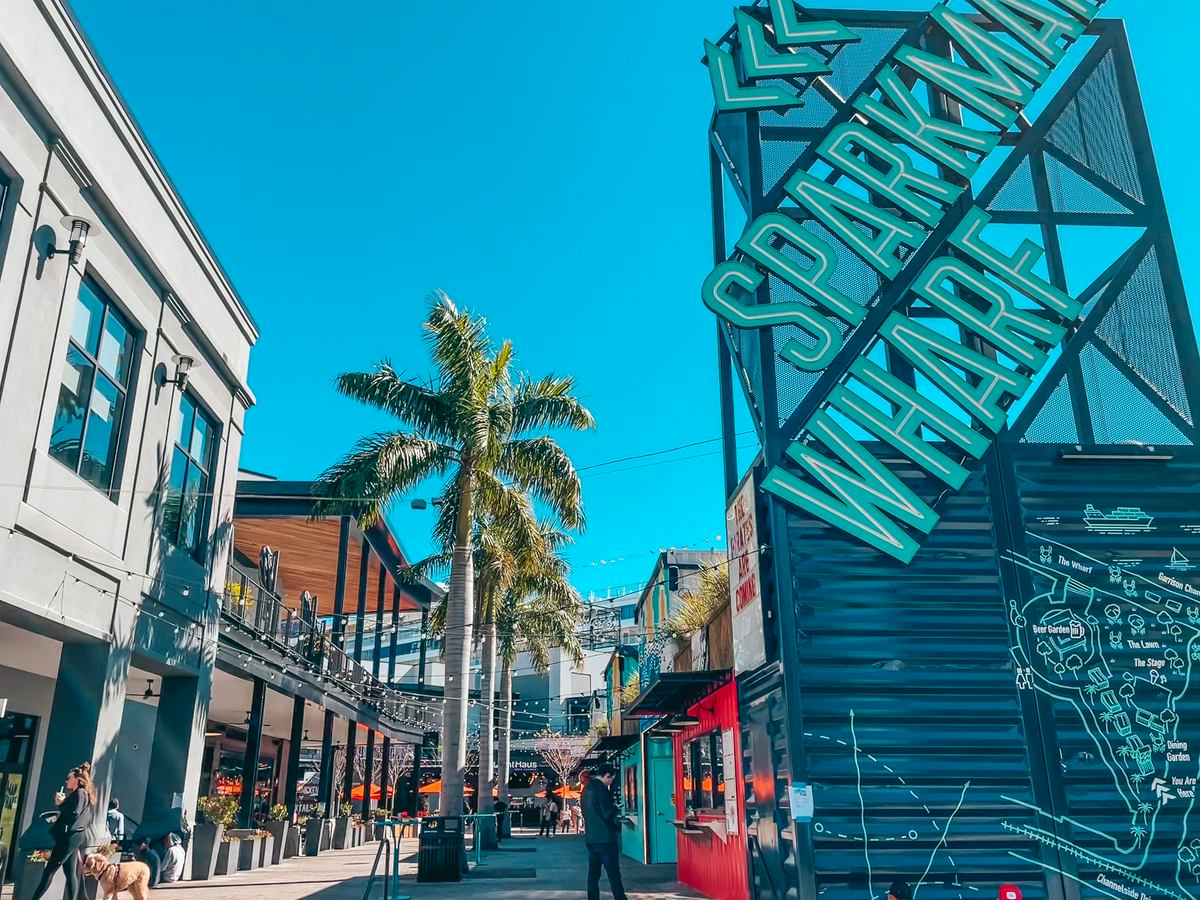 Hard Rock Casino
For a thrilling night out, head to Seminole Hard Rock Casino and test your luck at the gaming tables. Place your bets, play your favorite casino games, and enjoy the electric ambiance.
If you want to go during the day, pamper yourself by booking a cabana at the epic pool. They sometimes host DJs and pool parties complete with luxurious amenities and a vibrant party atmosphere. Council Oaks is also an amazing Tampa restaurant for a birthday dinner!
Check out their room rates here!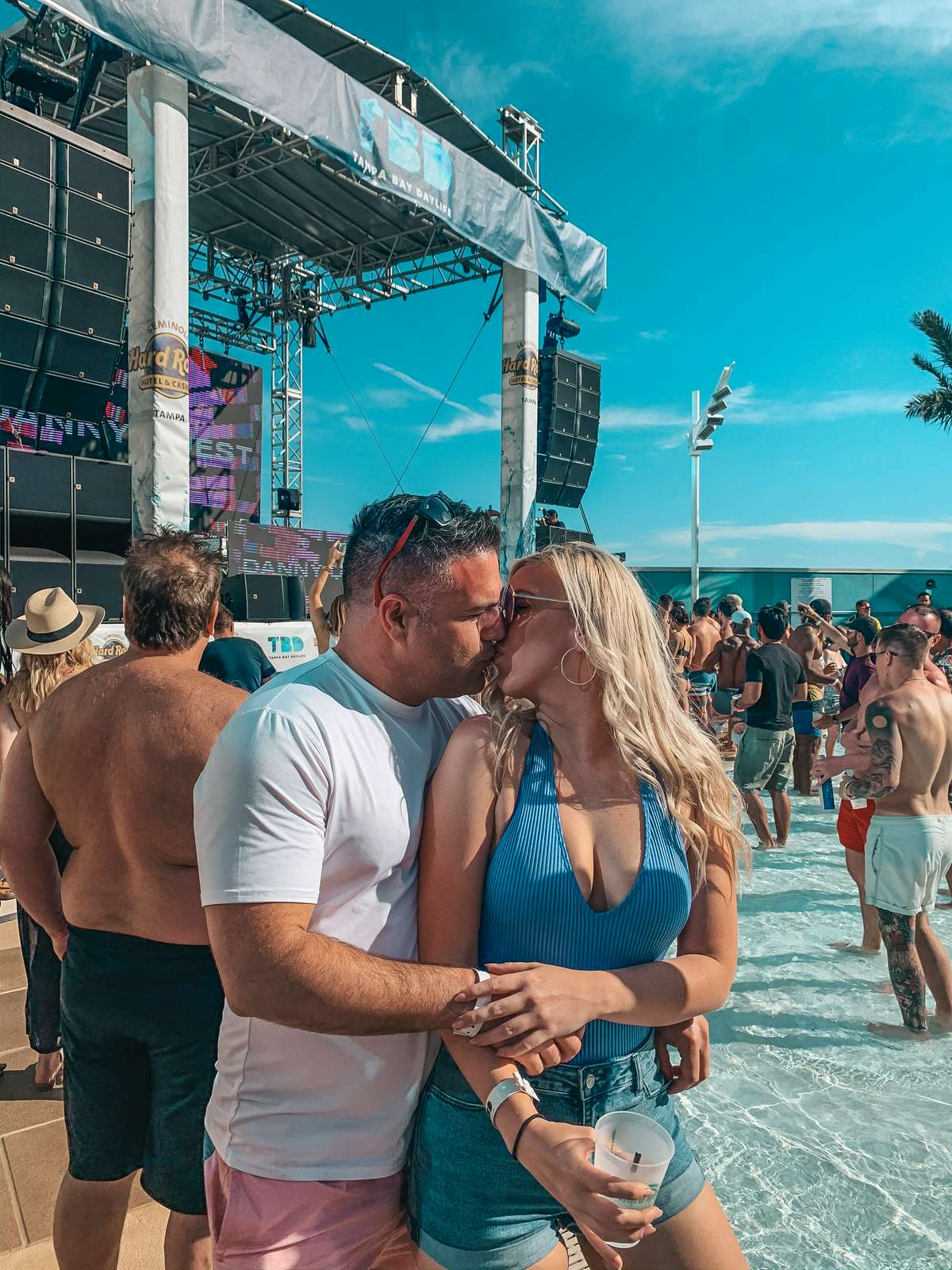 Private wine tasting
A pretty unique Tampa birthday party idea is to enjoy your own private wine tasting with Malbec Bay! If you don't feel like leaving your Tampa rental for an evening Mercedes can bring the experience to you!
There are a few different experiences you can choose from aside from a private wine tasting, one of them being a blind tasting game where you get 4 wrapped mixed wine bottles, a tasting game board, and tasting tools to give you the structure to taste wine and recognize unique characteristics.
A wine tasting is an intimate way to explore the vast array of wines. You can expect a wide range of wines from all over the world at this event and each tasting will have its own unique style.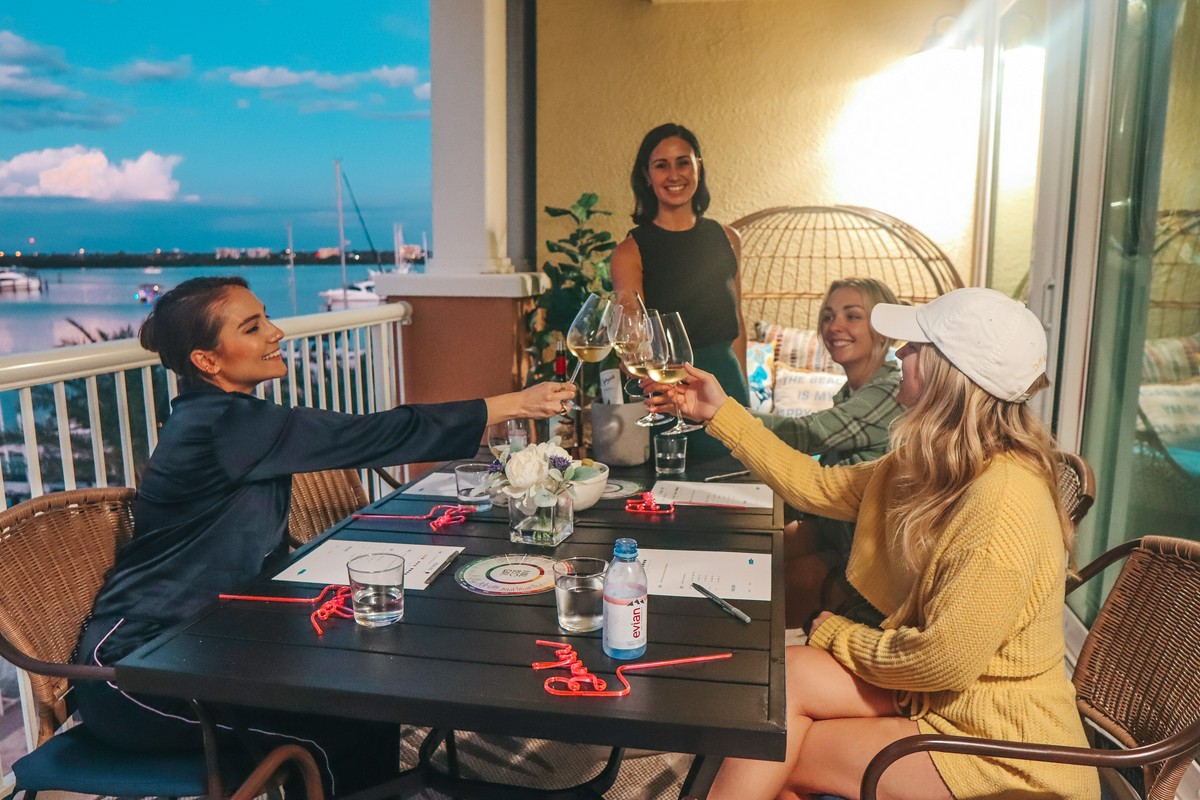 Topgolf
Challenge your friends to a game of golf with a twist at Topgolf. Whether you're a seasoned golfer or a beginner, this high-tech driving range offers a unique and interactive experience. Enjoy delicious food and drinks while taking turns hitting microchipped golf balls into various targets. It's a Tampa birthday party idea that combines sport, competition, and entertainment!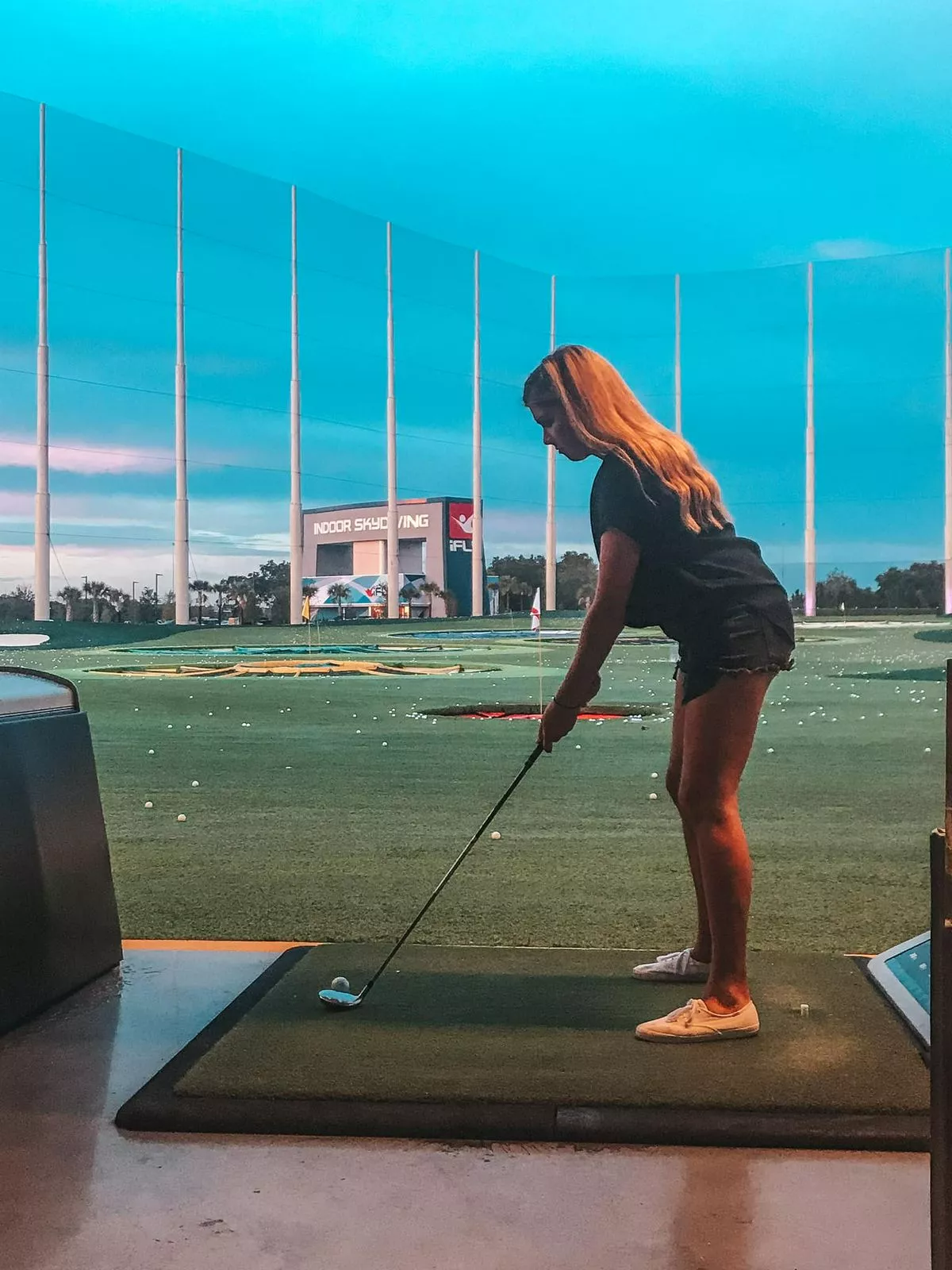 Dave & Buster's
For an action-packed birthday bash, head to Dave and Buster's. This entertainment center features a variety of arcade games, virtual reality experiences, and thrilling attractions. It really makes you feel like a kid again running around here. Enjoy friendly competition, win prizes, and indulge in delicious food and beverages, creating an unforgettable celebration for you and your friends.
Pro tip: sign up for Dave & Buster's emails to get monthly savings as well as $10 in free gameplay with a $10 gameplay purchase for joining!
Dave & Buster's is right by Topgolf if you want to squeeze both in. Otherwise, GameTime in Ybor may be a closer option, and they also have plenty of fun games!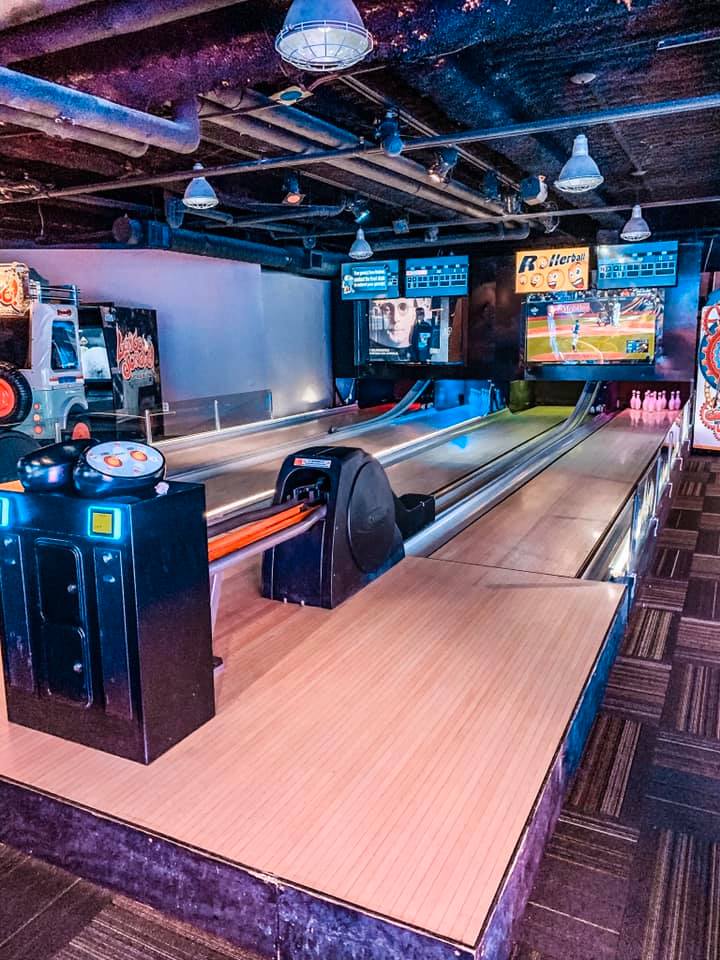 Busch Gardens
For an adrenaline-packed day of adventure, Busch Gardens is a great choice. This theme park features a variety of roller coasters and other rides, as well as animal exhibits and live shows. You and your friends can have a blast screaming your heads off on the coasters, and then relax with a cold drink and some delicious food.
🎢 Busch Gardens Tampa
Get your adrenaline going at this awesome Tampa amusement park!
Click herе to book
I highly recommend splurging (it is your birthday after all) and enjoying their safari! You literally get to hand-feed giraffes, and it's the coolest thing! Tickets are around $100, and it's an additional $50 for the feed the giraffes safari tour.
If you're looking for some more outdoor fun, Adventure Island is Busch Garden's water park. It features a variety of water slides, a lazy river, and a wave pool. You and your friends can spend the day soaking up the sun and having a blast on the water rides!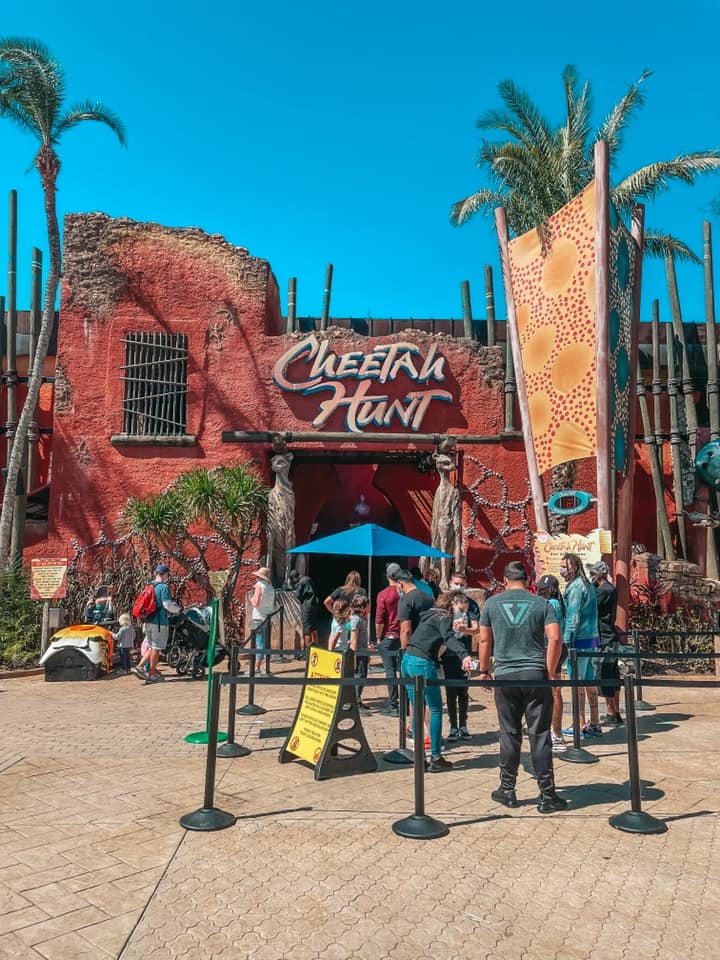 Enjoy a night out on the town
As the sun sets, Tampa comes alive with its vibrant nightlife scene. Explore the city's bustling bars, clubs, and lounges, and dance the night away. From Ybor City's historic district to intimate speakeasies, there's a venue to suit every taste and style. Let loose, celebrate, and dance the night away with your friends!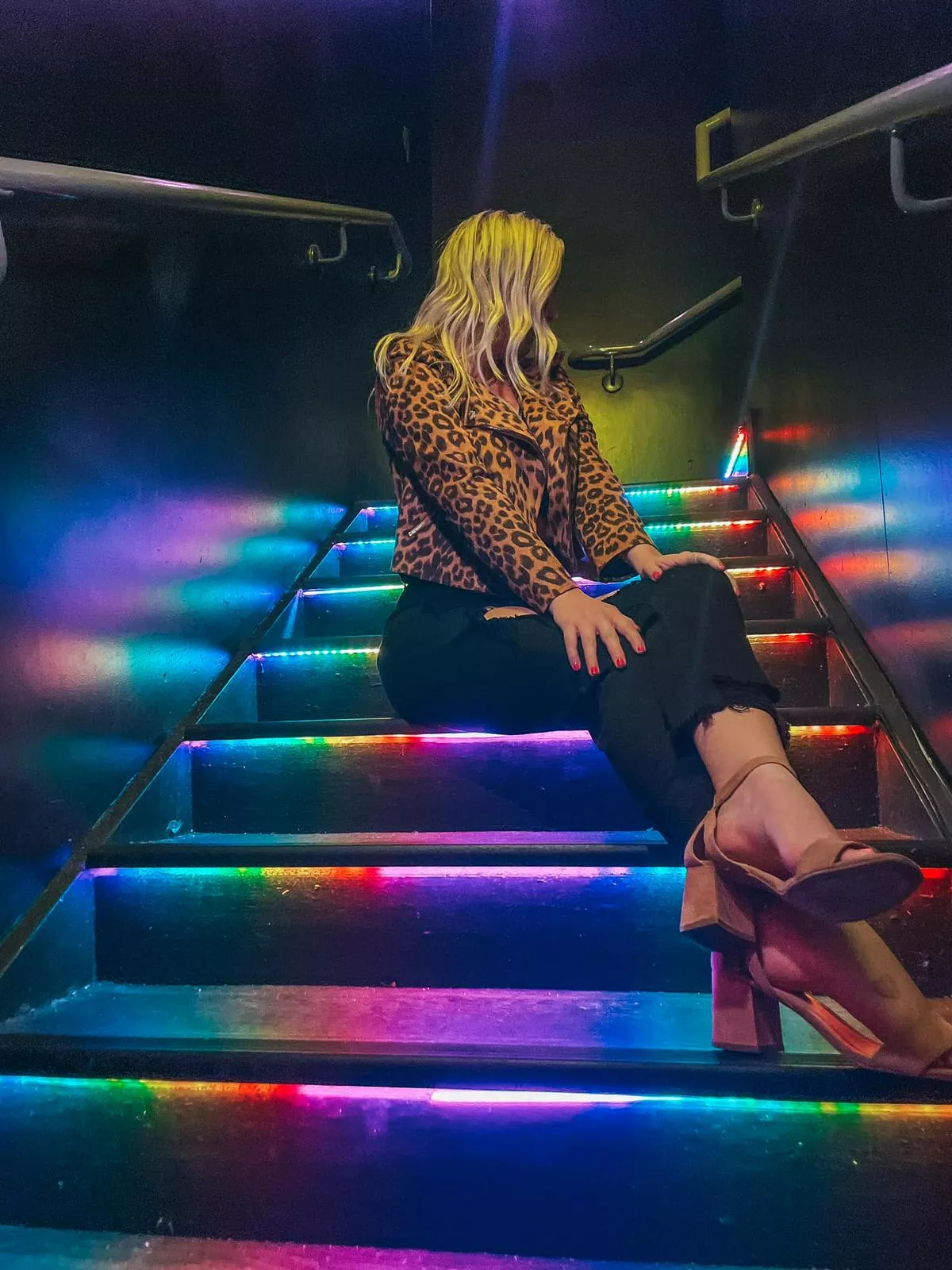 Book yourself a night at the Tampa EDITION
For the ultimate pampering and a truly luxurious birthday experience, treat yourself to a night at the Tampa EDITION. This upscale hotel offers a sophisticated ambiance and a range of indulgent amenities. Whether you choose to unwind at the spa, savor gourmet dining experiences, or relax by the pool, the Tampa EDITION promises to spoil you on your special day!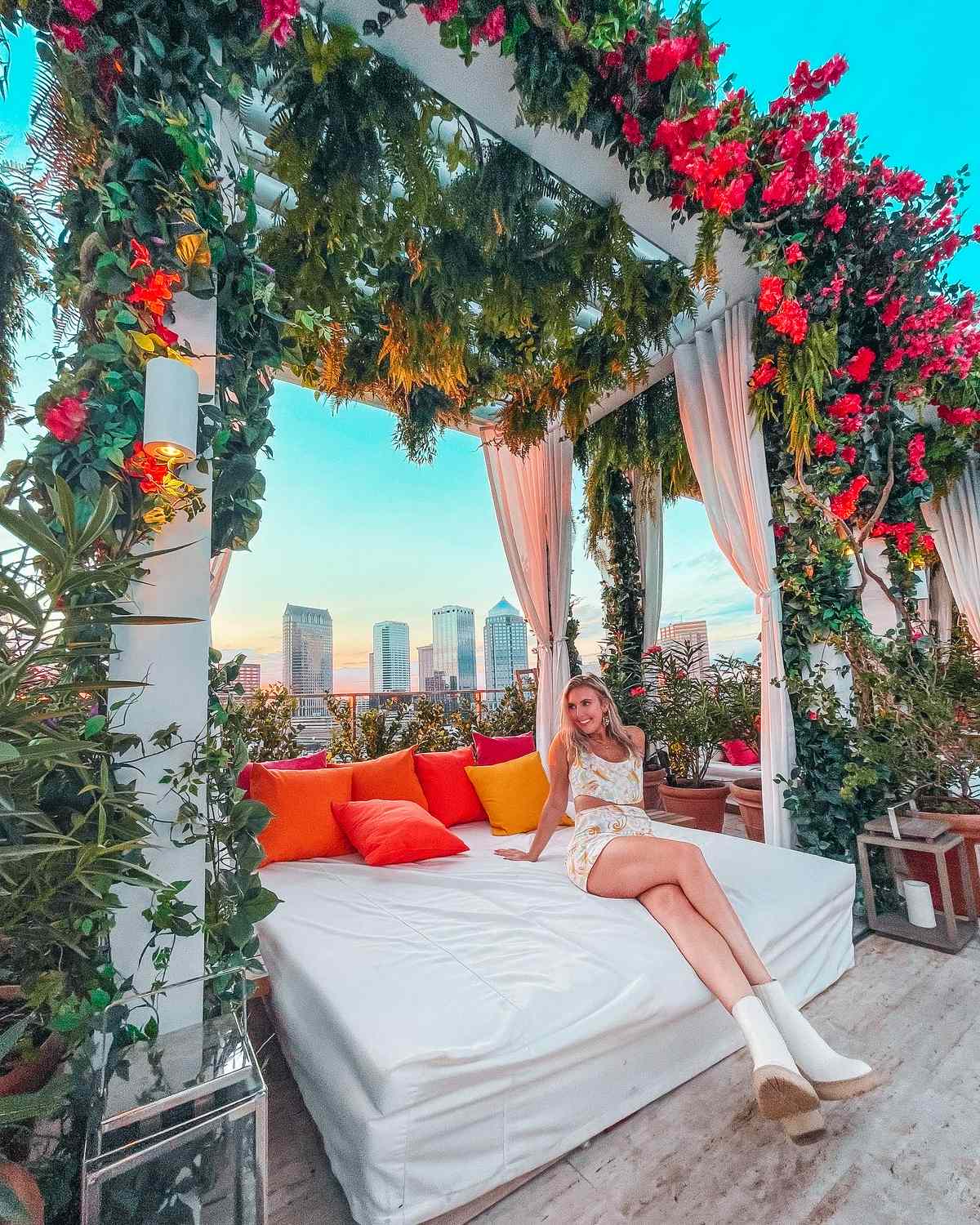 Make dinner reservations
Tampa boasts a diverse culinary scene, offering a wide range of dining options. Make your birthday dinner unforgettable by reserving a table at one of the city's renowned restaurants. Whether you crave seafood, international cuisine, or upscale dining, Tampa has a restaurant to suit every palate!
Check out my list of the best restaurants in Tampa, and if you're planning months in advance, I recommend trying to get a reservation at Tampa's iconic Bern's Steak House.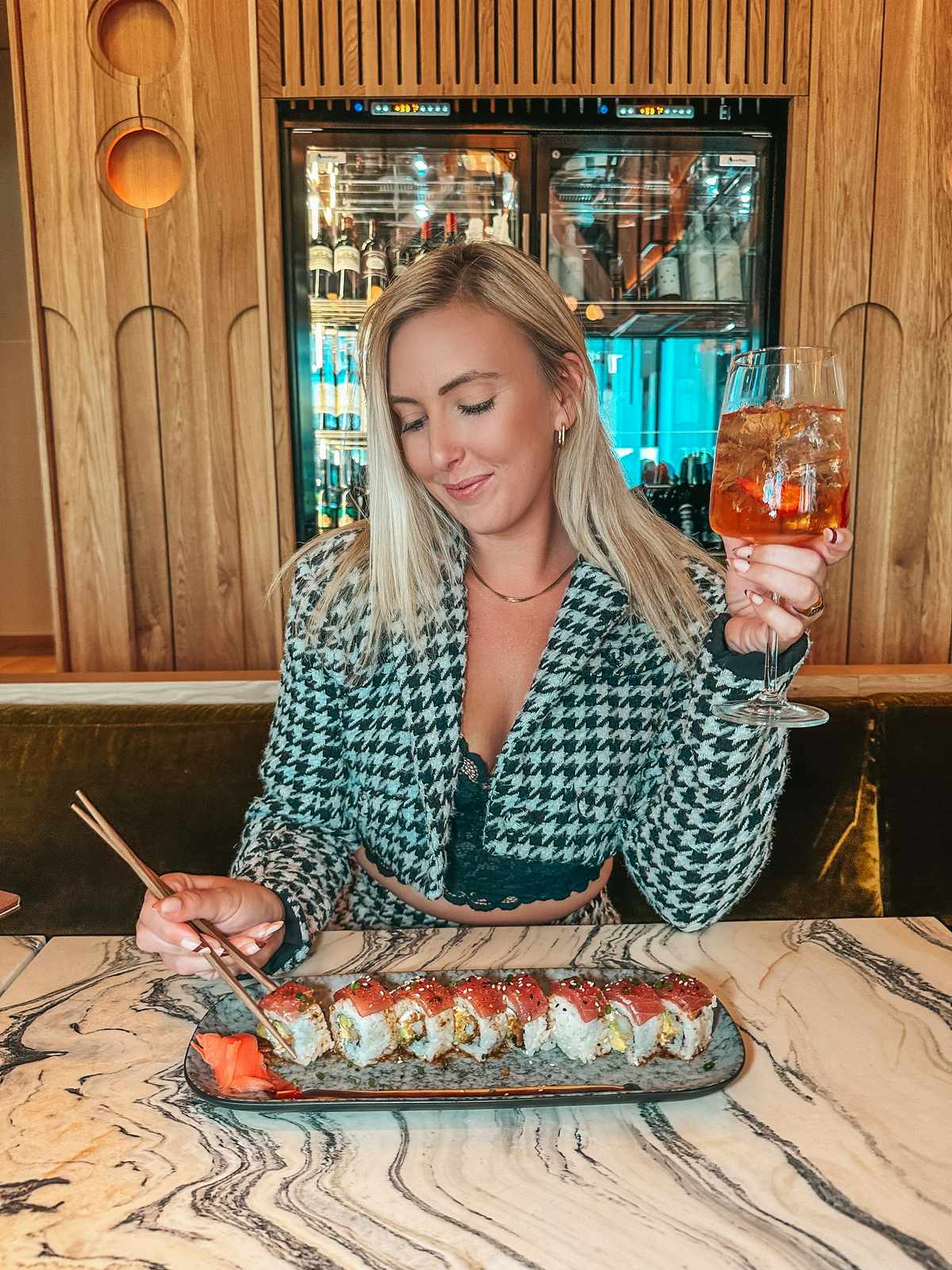 Hibachi Dinner with Let's Hibachi
Bring the hibachi party to you with Let's Hibachi, a unique dining experience that brings professional hibachi chefs to your location. Enjoy the sizzling sounds, the theatrical flair, and the mouthwatering flavors as you and your crew are treated to a personalized hibachi show!
Brunch at Oxford Exchange
Start your birthday morning with a delightful brunch at Oxford Exchange. This chic and elegant venue offers a sophisticated dining experience, complete with delicious menu options, artisanal coffees, and a stylish ambiance. Celebrate in style while enjoying a leisurely brunch with your closest friends.
They also have a champagne bar and do an afternoon tea experience on Sundays! I also adore their sister location, The Library, which is one of my favorite St. Pete brunch spots!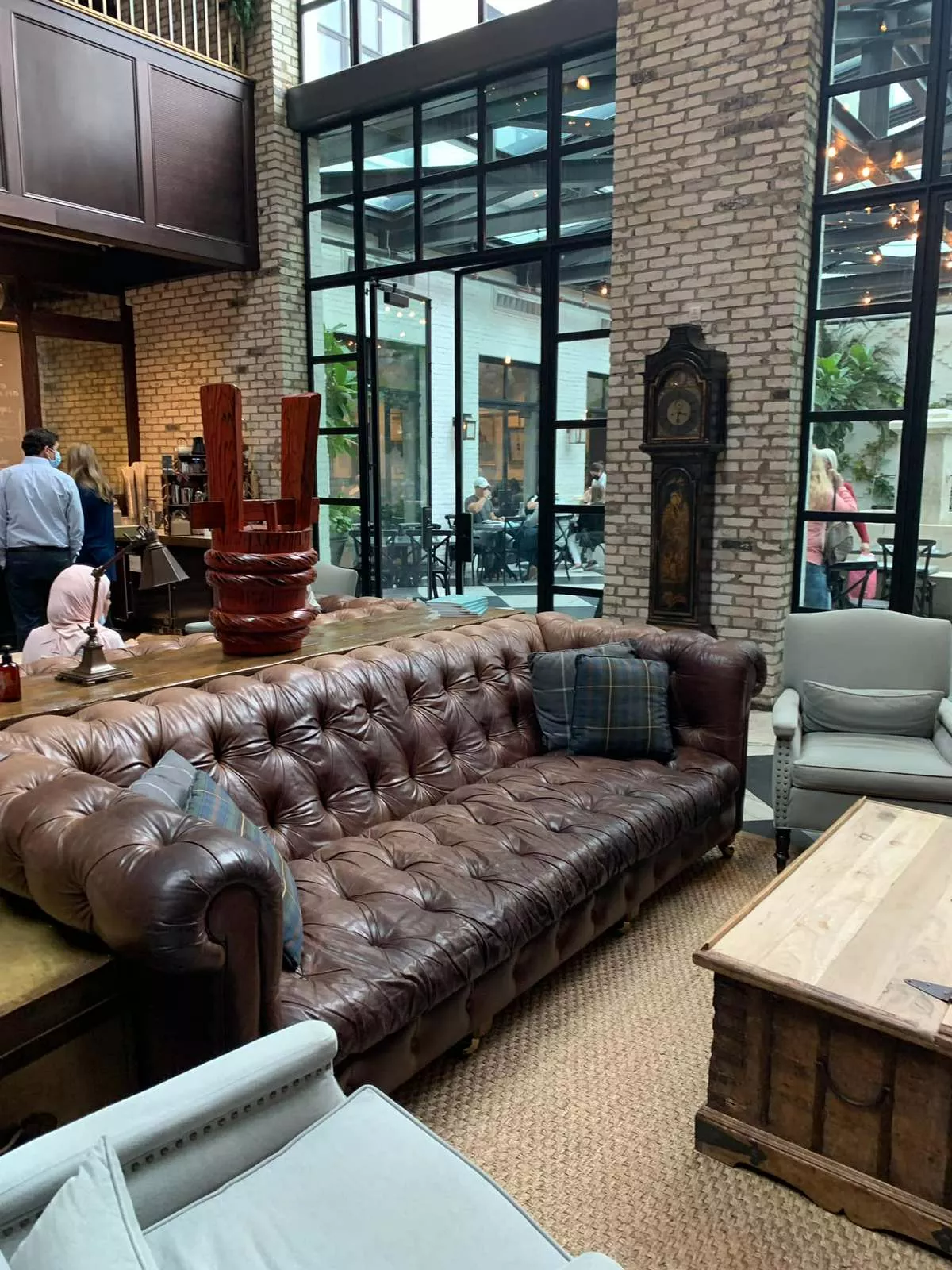 Birthday Ideas in Tampa Bay
If you don't mind heading across the bridge, check out some of these fun birthday ideas around Tampa Bay!
Birthday ideas in St. Pete and Clearwater Beach:
Beach day with The Cabana Club: Relax and enjoy a stress-free beach day with a beautifully set up cabana by The Cabana Club at one of Tampa Bay's picturesque beaches.
St. Pete Beach bar crawl: Embark on a bar-hopping adventure to some of the best beach bars in St. Pete Beach, savoring delicious drinks and enjoying their lively atmosphere.
Boat day: My all-time favorite boat days have been with A Boat Day! Choose anywhere from a half to a full day of island hopping and pick any one of their beautiful and fun boats. My favorite feature is the water slide we got to enjoy during our stops.
Clearwater Beach Scavenger Hunt: I crafted this fun scavenger hunt for my 30 birthday, and it was one of my favorite birthday celebrations yet! It's such a unique and fun way to experience Clearwater Beach.
Get a cabana at Metro Lagoons: Experience luxury and relaxation at Metro Lagoons by renting a cabana, where you can enjoy the pristine lagoon, lounge in comfort, and indulge in the resort-like amenities.
Rent a karaoke room: Gather your friends and unleash your inner pop star by renting a private karaoke room at Good Fortune. Sing your heart out!
Brewery hop in St. Pete: Explore the vibrant craft beer scene of St. Petersburg by brewery hopping, visiting a selection of top-notch breweries, tasting their unique brews, and immersing yourself in the city's beer culture.
⭐ Activity idea for adventure-seekers
Fly down on a zipline and take in views of the surrounding area, including Old Tampa Bay.
Book
If you're looking for birthday ideas in Clearwater Beach or St. Pete, I encourage you to check out my St. Pete bachelorette party guide and Clearwater Beach bachelorette party guide for fun ideas in those areas!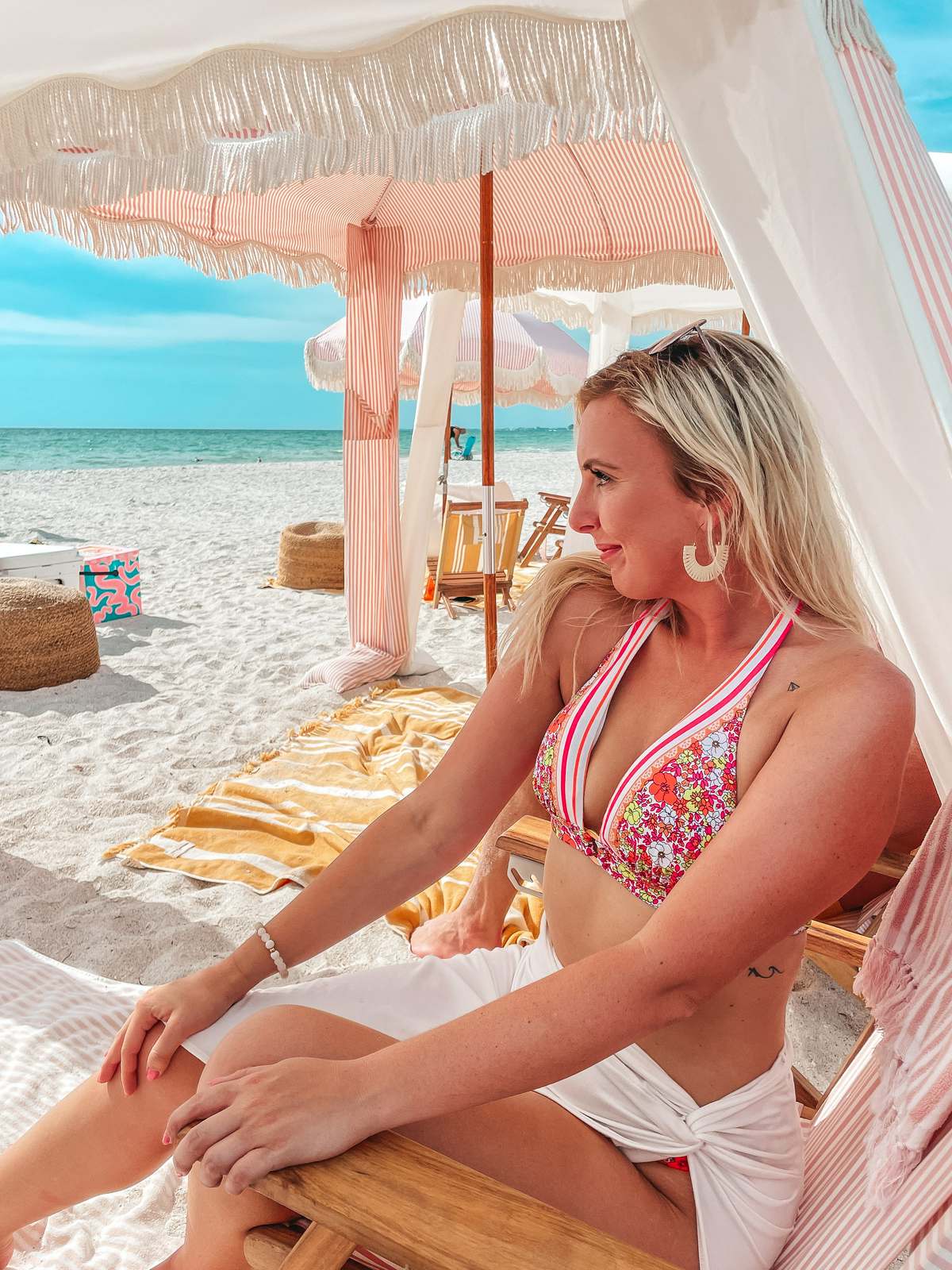 Where are you enjoying your birthday party in Tampa?
With such a variety of options available, planning an unforgettable birthday party in Tampa is a breeze! I hope you enjoyed this list of the best birthday ideas in Tampa. From water-based adventures and thrilling experiences to indulgent dining and vibrant nightlife, Tampa offers something for everyone. Cheers to a remarkable birthday!
Before you go check out these other helpful posts:
Best weekend getaways from Tampa
For a birthday bonus, make sure you check out my friend Rachel's post on all of the best birthday deals and freebies in Tampa and St. Pete!