This post contains affiliate links which means that I will make a small commission if you purchase a product after clicking on any of them, at no extra cost to you.
When you think of Tampa, you may think of sun and fun. And while it's true that Tampa Bay is full of great beaches, there's another side to the city that many tourists don't know about: Ybor City.
Ybor City is a historic neighborhood that has a rich history as one of the few places in the United States where Cubans settled en masse during the late 19th century. In fact, if it weren't for Ybor City's cigar factories providing jobs for thousands of immigrants, who knows how many people would've immigrated to Florida?
Nowadays Ybor City is home to shops, restaurants, galleries, and museums that reflect its unique past while offering plenty of entertainment options for locals and visitors alike!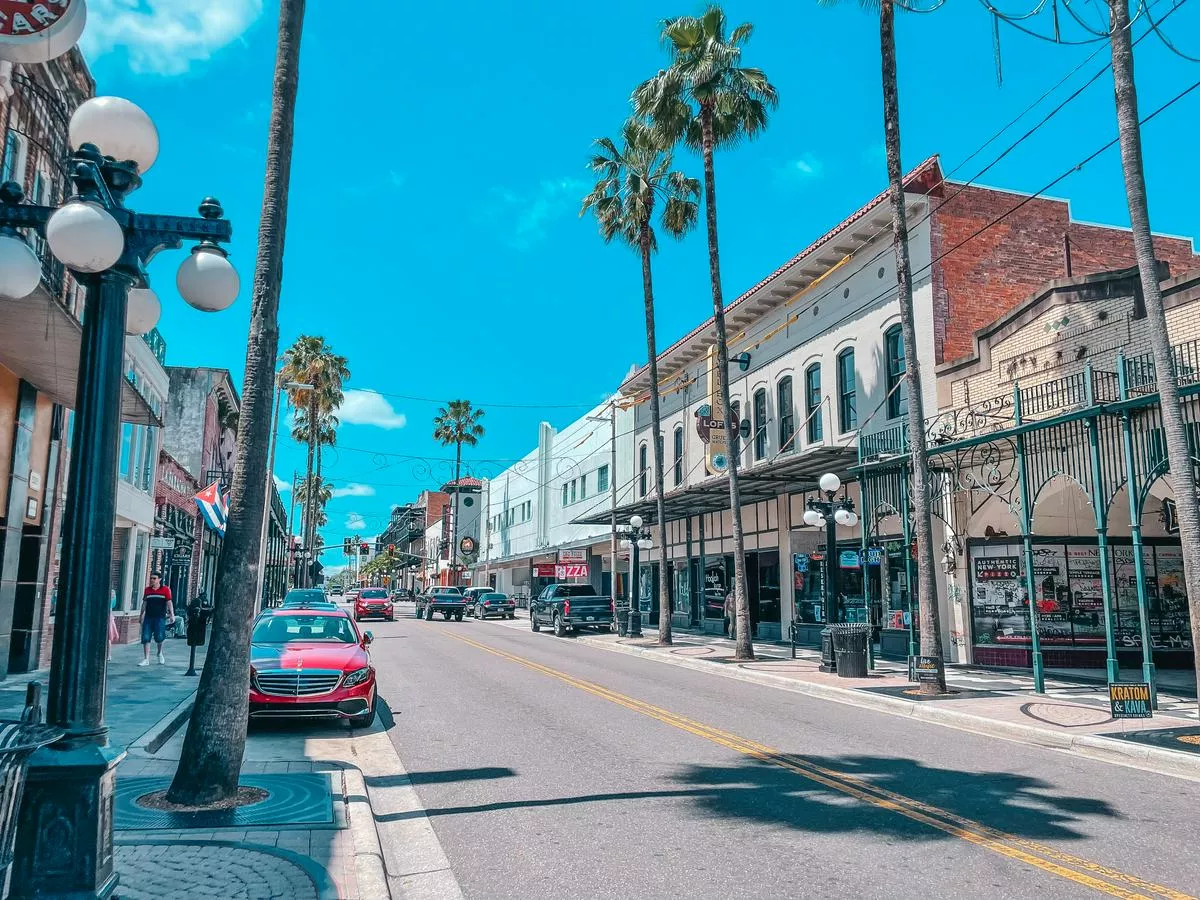 Things to do in Ybor City
See what 7th Avenue and Centro Ybor Have To Offer
Take a walk down Ybor City's 7th Avenue and be transported into history.  Seventh Avenue is designated one of the American Planning Association's (APA) 2008 Great Streets in America for its history, character, and strong community involvement. This lively road feels like a European street but uniquely Floridian. Make sure to check it out!  
While you're out exploring, make sure to stop at Centro Ybor. This area features 20 retailers, restaurants, and bars and is a great place to stop while you're in the area.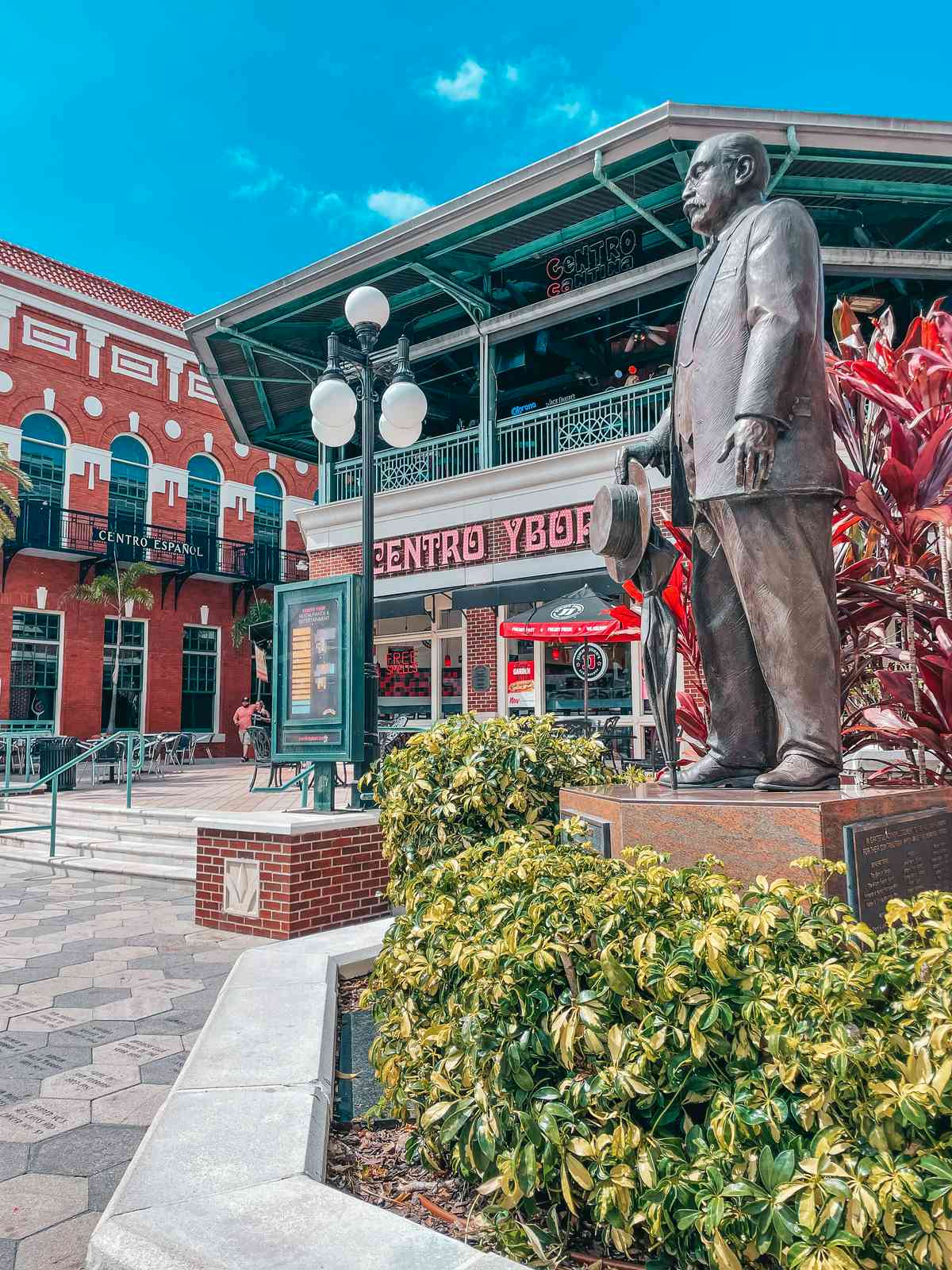 Tampa Improv
Those looking for a laugh will love Tampa Improv, located on 8th Ave in Ybor City, Tampa. Big names in comedy are typically there throughout the weekend. Or you can check them out on open mic night, which is every Thursday.
Tampa Improv offers food and drink, including specials such as frozen drinks like rum runners and peaches & cream.
*All shows are 21+.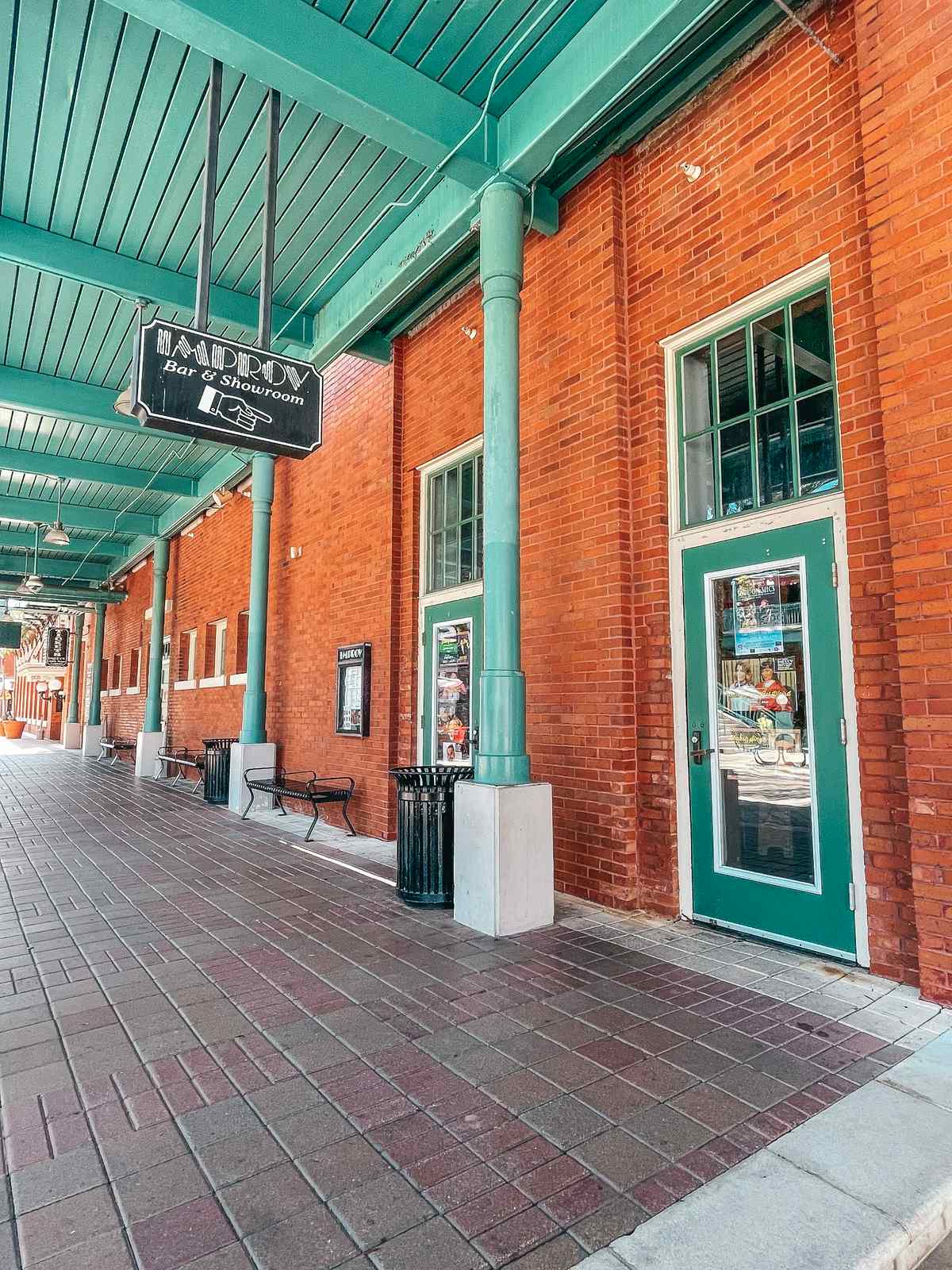 See a show at The Ritz
The Ritz is an events venue that hosts concerts, special events, and nightclub evenings for guests. Most evenings here require tickets for attendance. Monday's include BOGO drink specials and Fridays feature EDM music all night.  Make sure to check the website for the latest updates.
I am pretty into EDM, and I occasionally love coming here for shows. The inside of the venue is pretty cool, and they get some pretty big names to come through here! It's definitely one of my favorite spots for Ybor City nightlife.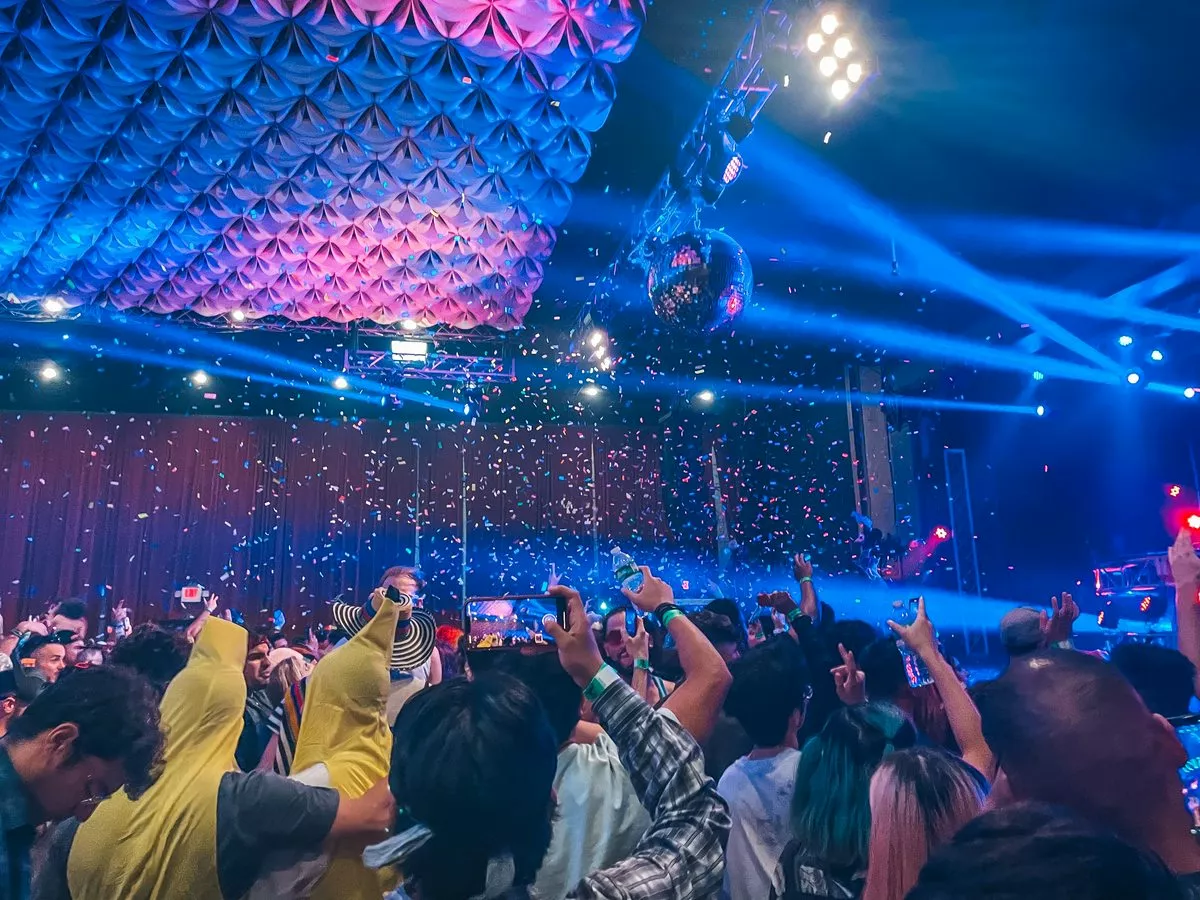 Enjoy a Cuban 
Cuban sandwiches originated in Tampa cafes in areas that catered to Cuban immigrant communities that worked in the cigar industry.  These delicious sandwiches are a variation of ham, pork, cheese, pickles, and mustard.  You can't go wrong eating your Cuban at either of these two great local restaurants: La Segunda or Stone Soup Company.
Check out my complete list of where to get the best Cuban sandwiches in Tampa Bay.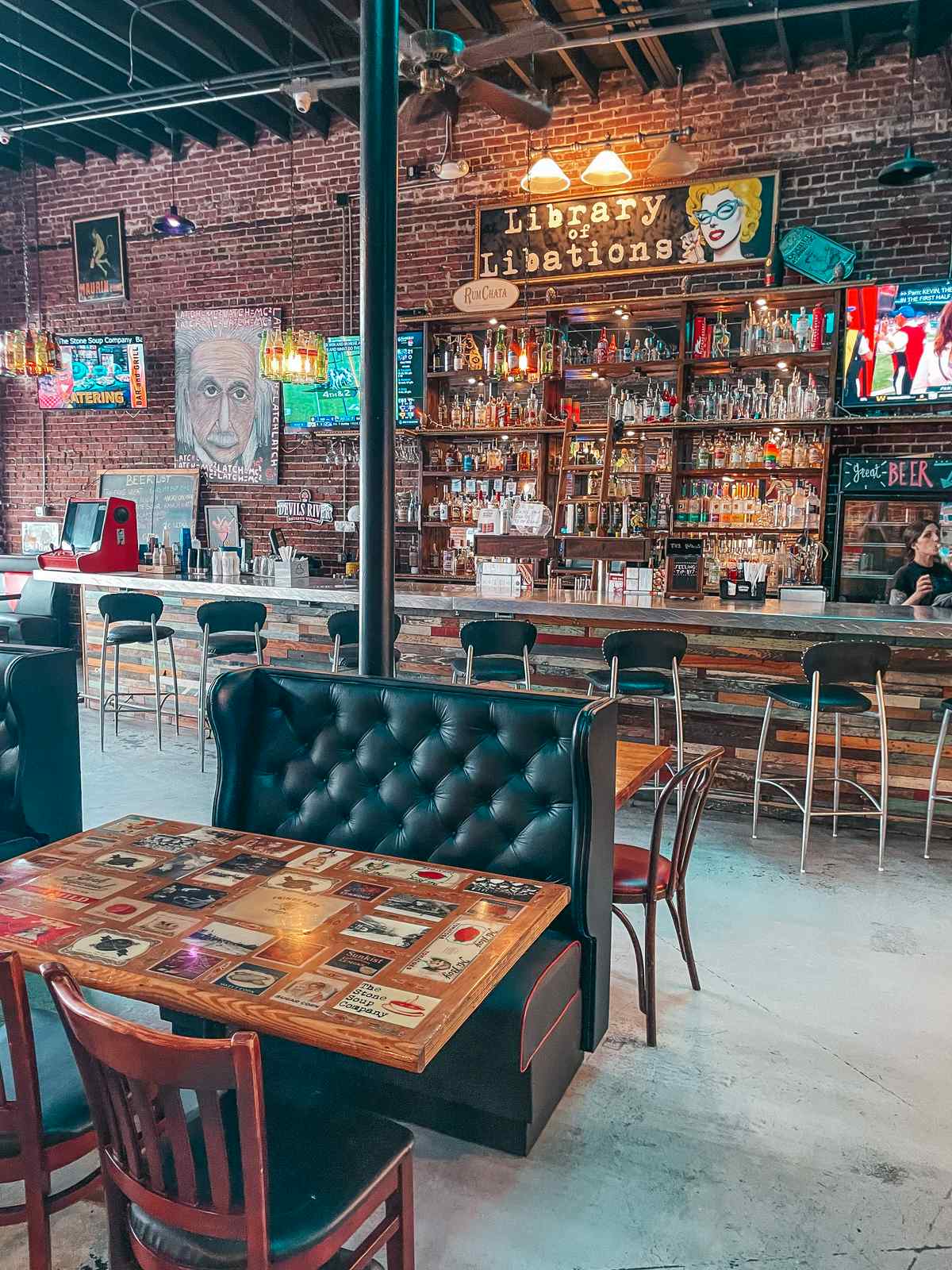 Get Tipsy Off Of Some Locally Distilled Rum 
Located in the heart of Ybor City is one of the oldest rum distilleries in Tampa. The Tampa Bay Rum Company is a pirate-themed rum distillery that offers tours and tastings.
No matter what your favorite type of rum is, I think you'll be able to find something at The Tampa Bay Rum Company. They make spiced, coconut, silver, butterscotch, and lime rum. Walk-ins are welcome, so make sure to stop by for a tour and take a few shots!
Check out this Groupon for a discount on your tour!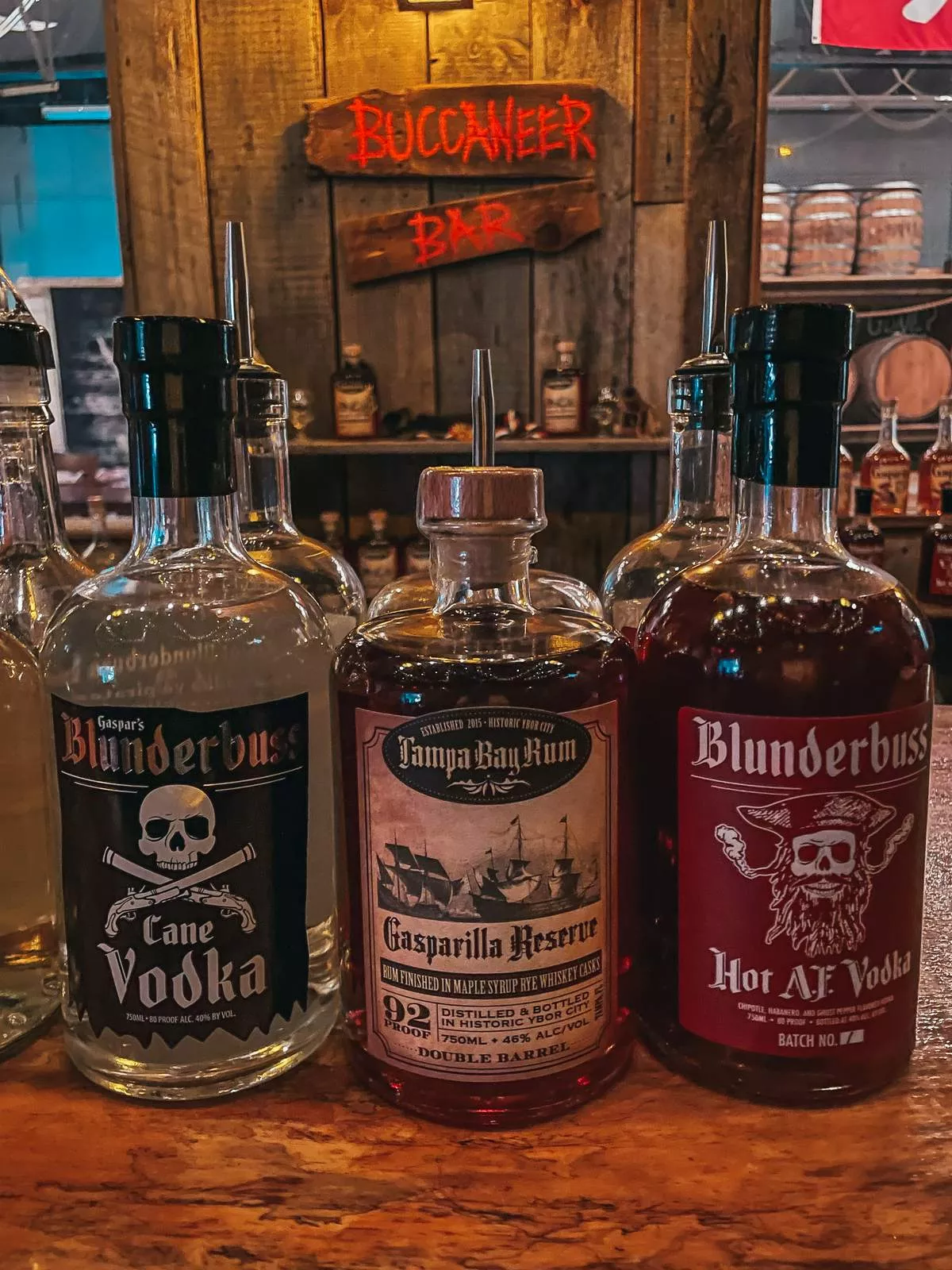 Markets in Ybor City
Outdoor markets are a great way to connect with local artisans and find one-of-a-kind pieces while in town. The Ybor City Saturday Market features fresh fruits, vegetables, eggs, and honey, as well as artists and other vendors in an outdoor environment.  Visitors report that booths are very affordable and the venue is dog-friendly.
The Indie Flea Market also comes to Tampa and hosts several artisanal and handmade good booths, including vintage collectors, jewelry, gifts, art, and more.  Pets are welcome and it's a super welcoming environment. Strolling through this market is easily one of my favorite free things to do in Tampa Bay (that is if you can resist buying anything).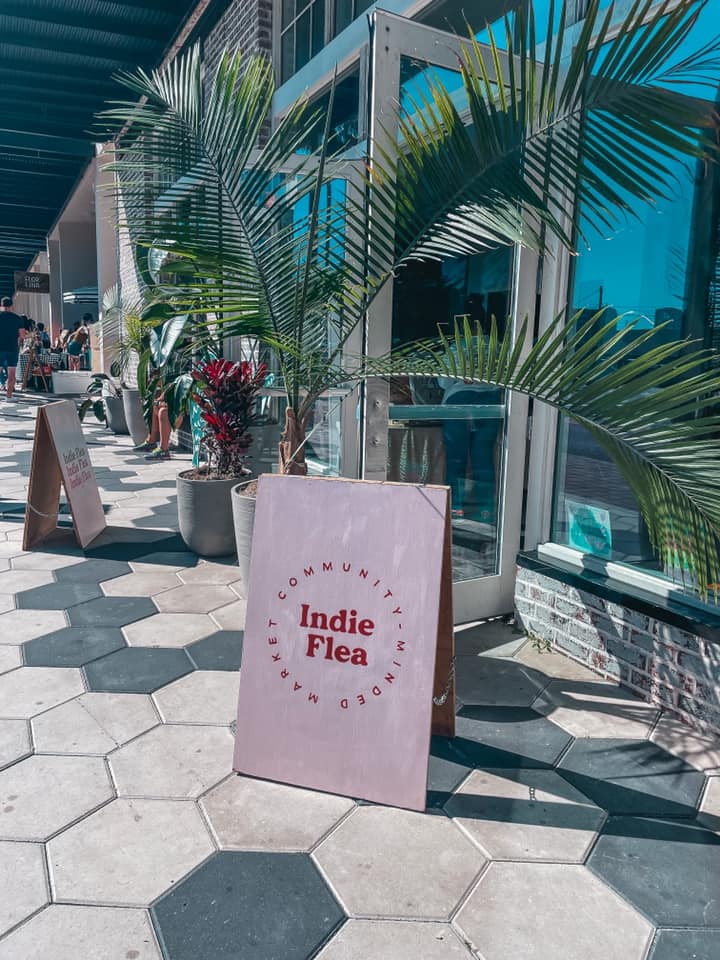 Check out Florida Cane Distillery
Looking for an extraordinary experience that fuses Florida's rich heritage with the art of spirits? Look no further than the captivating world of Florida Cane Distillery.
As the second largest distillery in Florida and boasting the grandest spirits profile in the entire US, Florida Cane Distillery prides itself on creating liquid masterpieces that pay homage to the Sunshine State's abundant sugar cane fields. With over 32 spirits and five distinct brands developed on-site, each sip encapsulates the essence of Florida's homegrown produce!
Immerse yourself in the world of craft distillation with their weekend tours, priced at just $20, available from Friday to Sunday. Or, experience a unique twist with their Sip and Paint sessions every Sunday.
You can do spirit tastings or try some of their fun cocktails. We loved their mule flight which allowed us to sample some of their vodka flavors. My personal favorite was the blueberry!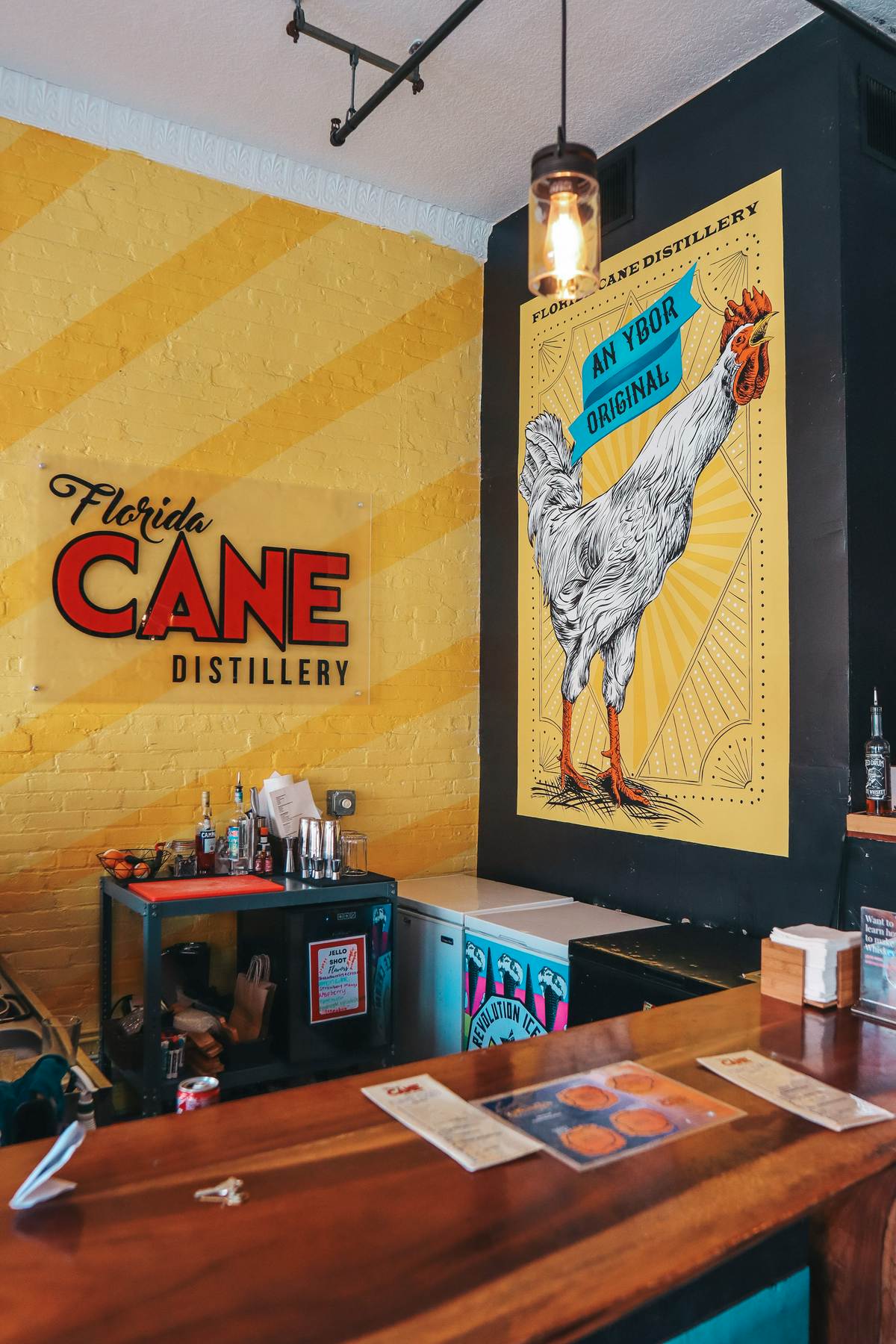 Show Your Competitive Side at GameTime
GameTime Tampa is such a fun Tampa bar. It has it all! This bar and restaurant in Centro Ybor features over 60 TVs, 4 lanes of mini bowling, and over 120 games to play.
The fun doesn't stop there – the bar also includes multiple pool tables and a digital jukebox so guests can customize their own music choices.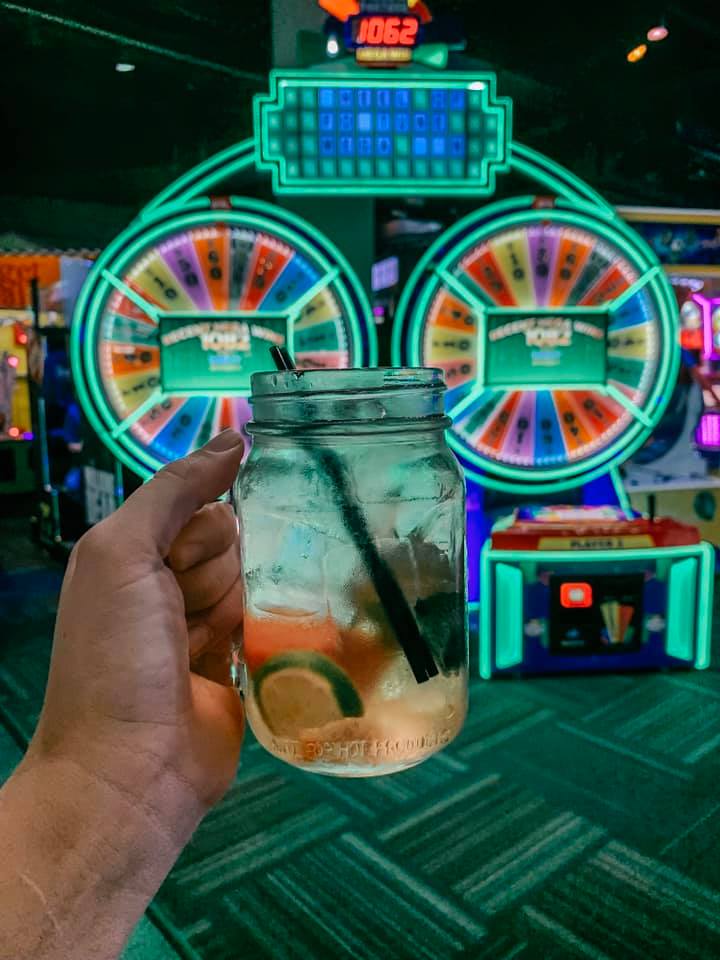 Visit Florida's Oldest Restaurant And The World's Largest Spanish Restaurant! 
Columbia Restaurant in Ybor City might be known for being Florida's oldest restaurant and the world's largest Spanish restaurant, but it has so much to offer visitors.
Beyond the fantastic menu, Columbia features a Flamenco show on Tuesdays. You can make reservations on the website.  On top of the Flamenco show, there is also live music from the Dick Rivers Band on Friday and Saturday nights.
I recommend their mojitos, "1905" Salad, which is prepared tableside, and their Paella.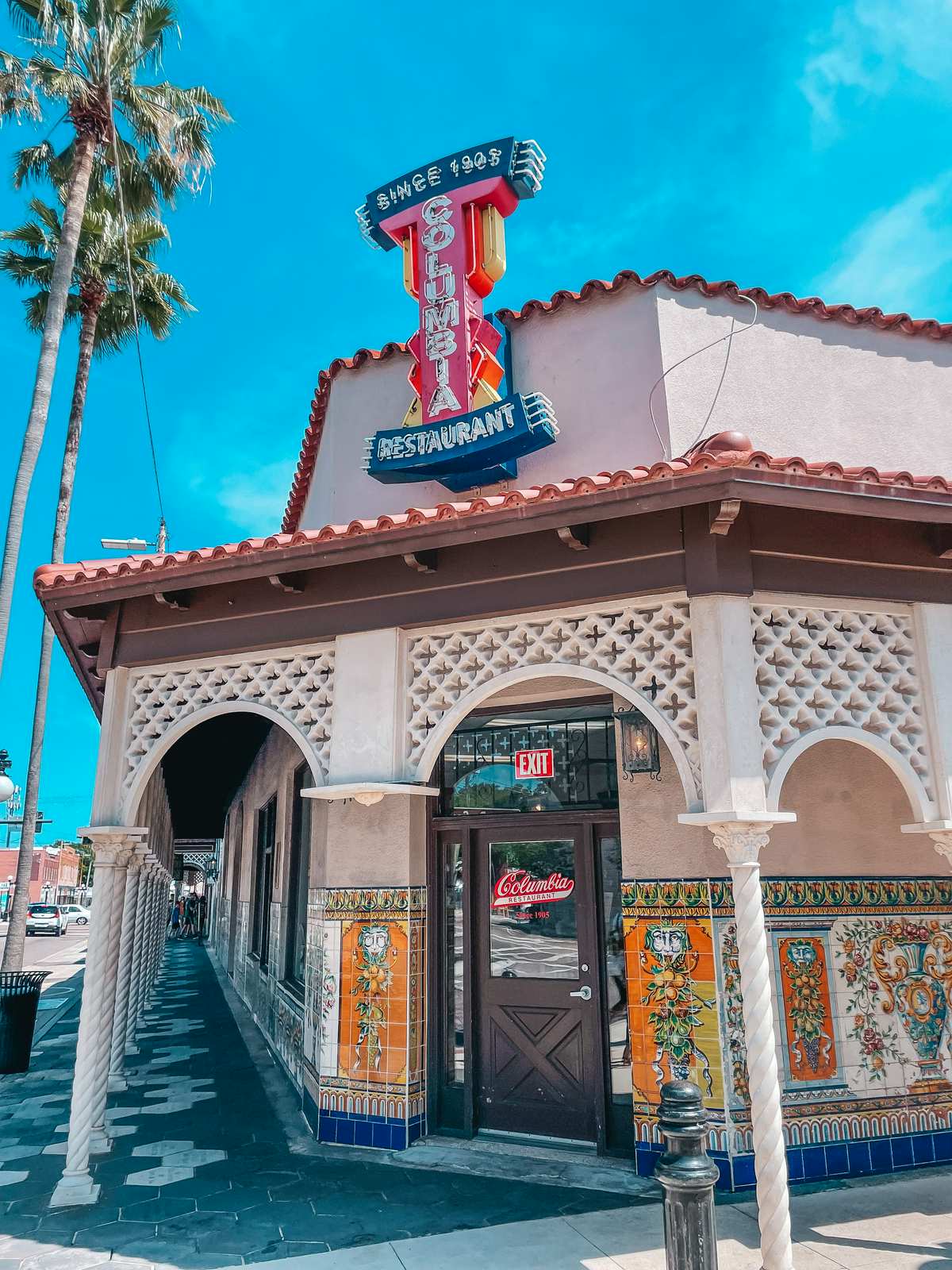 Grab some cigars 
With the first hand-rolled cigar company in Ybor City opening up in 1886 on 7th Avenue, cigars quickly became the biggest industry in Tampa Bay and hence named the town Cigar City.
Soon enough there were over 200 cigar factories in Tampa Bay that employed tens of thousands of locals and immigrants. The cigar factories helped transform the Tampa Bay area into a large, sprawling city. 
Many local cigar factories offer tours for visitors that show how they are made and provide a great inside look at the process. The following companies offer great tours, make sure to check them out: Tabanero Cigars, JC Newman Cigar Co, La Farona Cigar Factory, and King Corona Cigar Bar.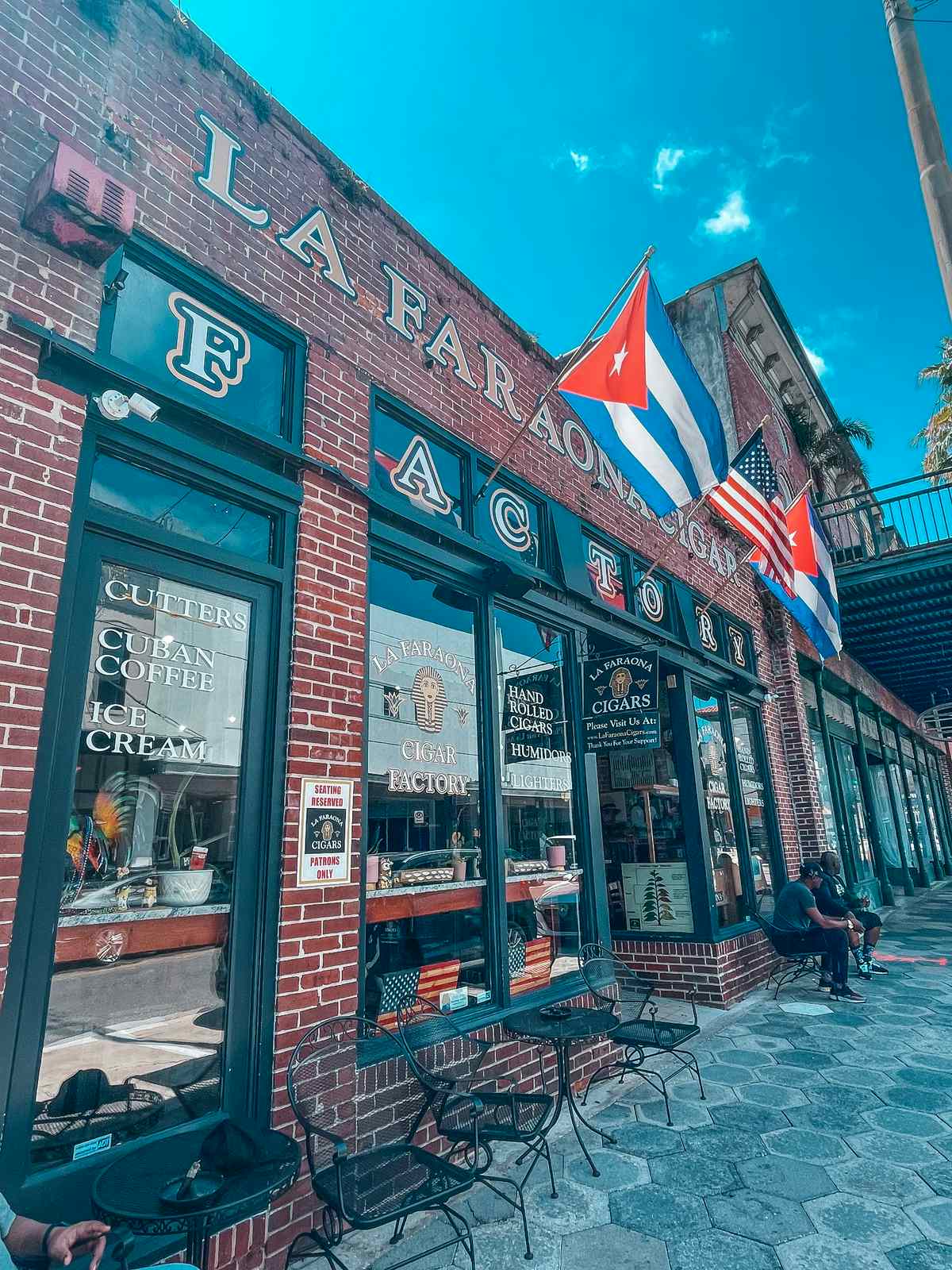 Ghost Tour
Take the famous Ybor City Ghost Tour to learn more about the paranormal history of the town. Your guide will take you on a two-hour tour of the best sights in Tampa for ghosts and other spooky locations!
Try Some Local Brews
There are plenty of fun breweries to check out in Ybor, and for the most part, they're all within walking distance! Here are some of my faves:
Tampa Bay Brewing Co.— This exciting taproom serves up flavorful and hop-centric IPAs, APAs, expressive sours, and fruit-forward Florida-Weisse. The brewery does offer tours, and there is a great patio to sit outside and enjoy your beverages. Be sure to check out their location in Westchase as well!
Rock Brothers Brewing— This local craft microbrewery features live music and engrains the partnership of music and brews deep into every detail.
Barriehaus Beer Co.— Barriehaus Beer Co. offers the largest downtown Biergarten that one can find. Bring your friends or your dog and enjoy the fantastic beers this bar has to offer. The brewery also offers tours, so make sure to stop by!
Coppertail Brewing— Coppertail Brewing hosts an extensive tasting room with a great food menu.  There's a rotating 20-beer menu and the tasting room lives in a 100-year-old Ybor City building.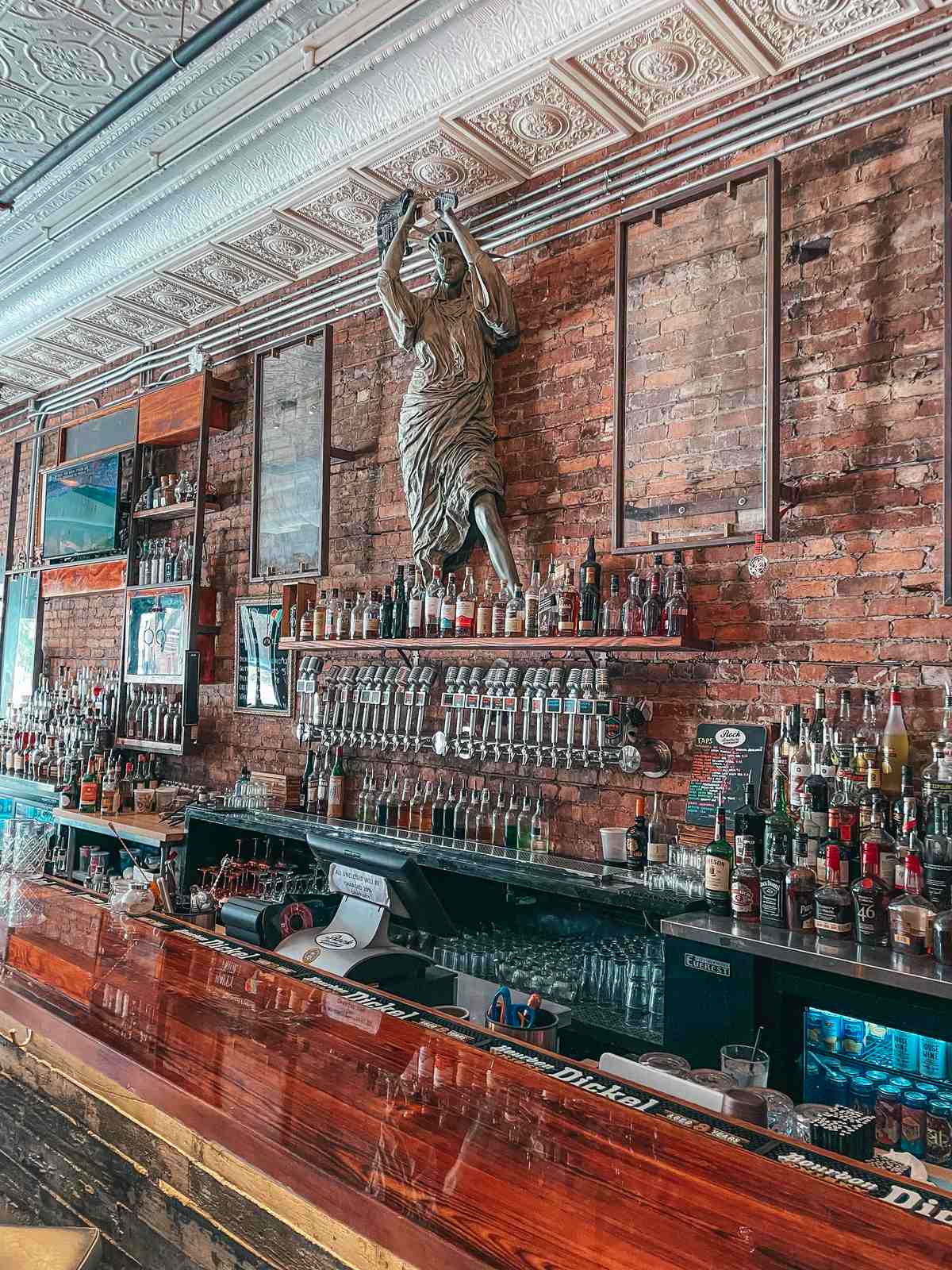 Visit a Meadery 
Cigar City Cider & Mead offers guests the opportunity to taste Mead.  Haven't tried it?  Now is your chance! This bar and restaurant makes mead by fermenting honey and water, sometimes adding additional flavors.
They offer a few different flight options, including one that allows you to sample each of the meads offered. While they are small pours, mead is decently strong so you will still be able to catch a buzz. My favorite meads were the Rose and Kiwibee.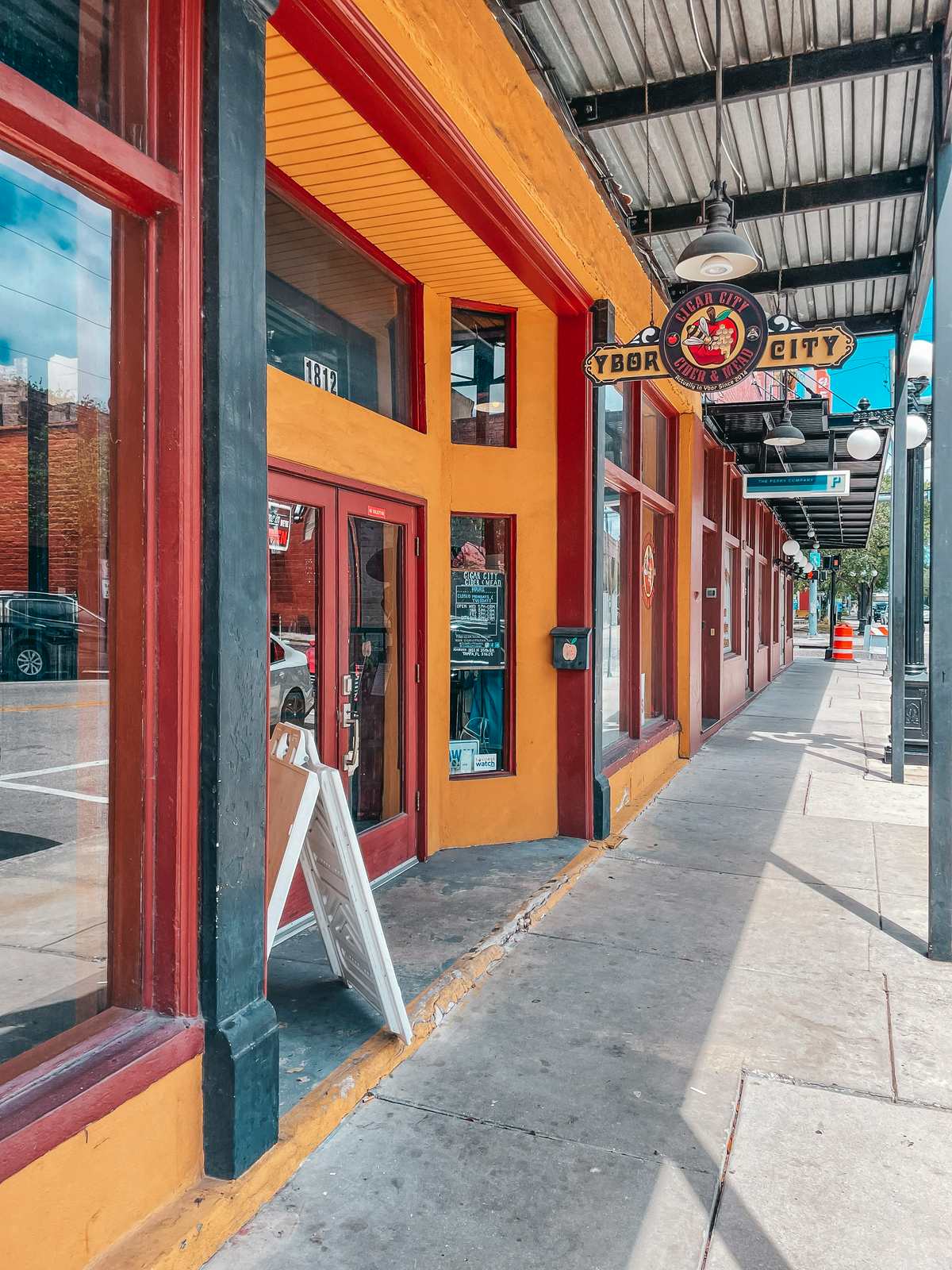 Ride the Streetcar
What better way to get around than riding the historic TECO line in Ybor City, Florida?  This streetcar line dates back to the late 1800s and runs 2.4 miles and connects downtown Tampa with the Channelside District and Ybor City Historic District.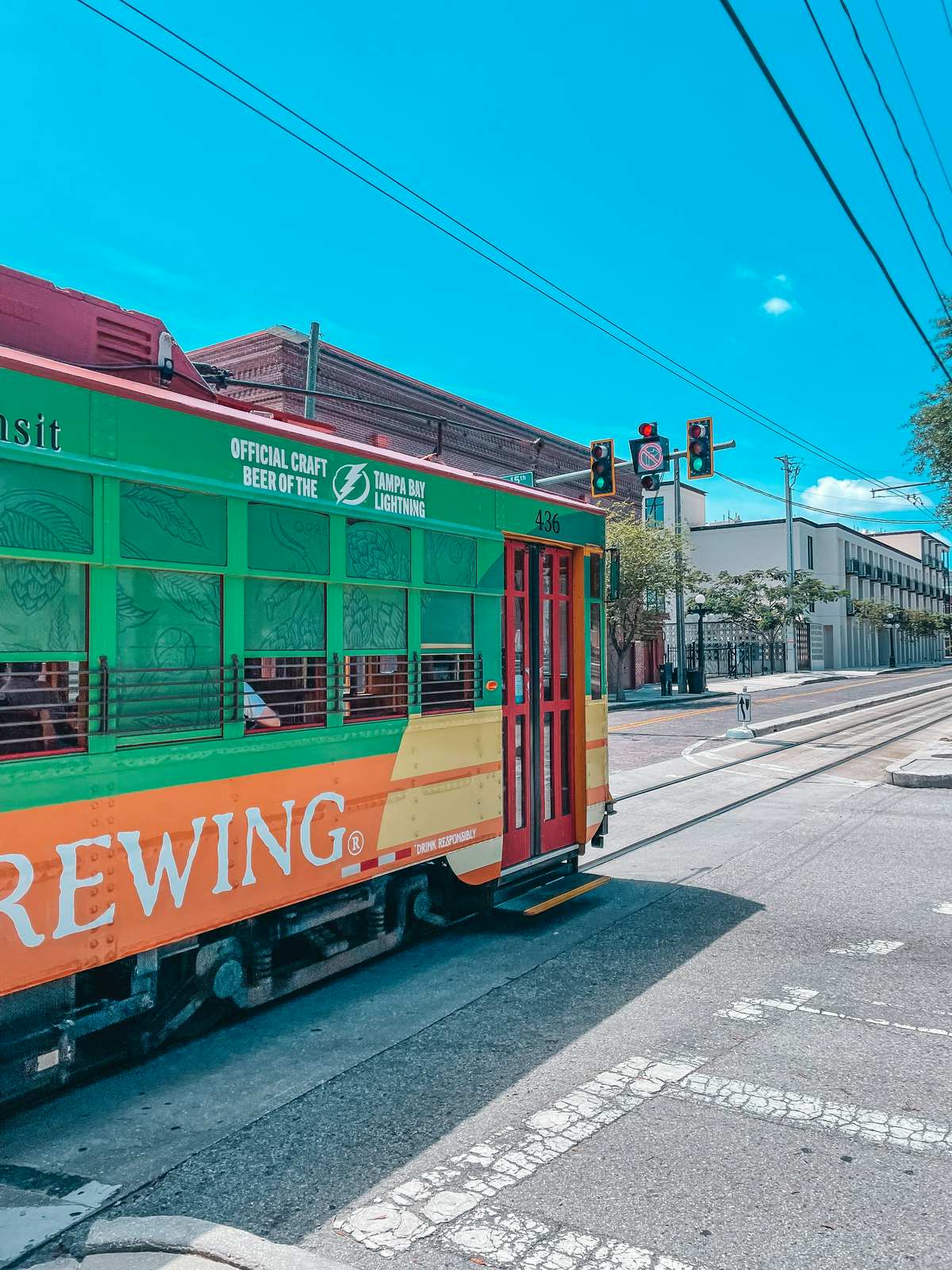 Experience one of Ybor's amazing restaurants
Assuming you didn't fill up on Columbia or your Cuban, here are some other great restaurants for whatever cuisine you're craving.
Los Chapos Tacos— This laid-back, counter-service Mexican restaurant serves a variety of food ranging from burritos, quesadillas, guac & chips, and burrito bowls. They're probably most well-known for their birria tacos though!
7th +  Grove— This restaurant and lounge serves up comfort food favorites in a warm and welcoming environment. Whether you're looking for brunch, lunch, or social hour, 7th and Grove has options to delight everyone!
Casa Santo Stefano— This fun restaurant is housed in a former macaroni factory and serves Sicilian food to excited diners.  The owners of Casa Santo Stefano also said that the restaurant pays homage to the Sicilian immigrants that helped to build Ybor city. Italian favorites like Calamari, Insalata Di Cesare, and Lasagne can all be found here. It's a great date night spot, and they even have a rooftop bar!
Sushi House— If you're craving sushi, this has to be your go-to spot. Start with the sweet and spicy edamame and have fun trying to decide which roll to get! I love their volcano and firecracker!
And grab dessert at one of the best ice cream shops in Tampa, Chill Bros!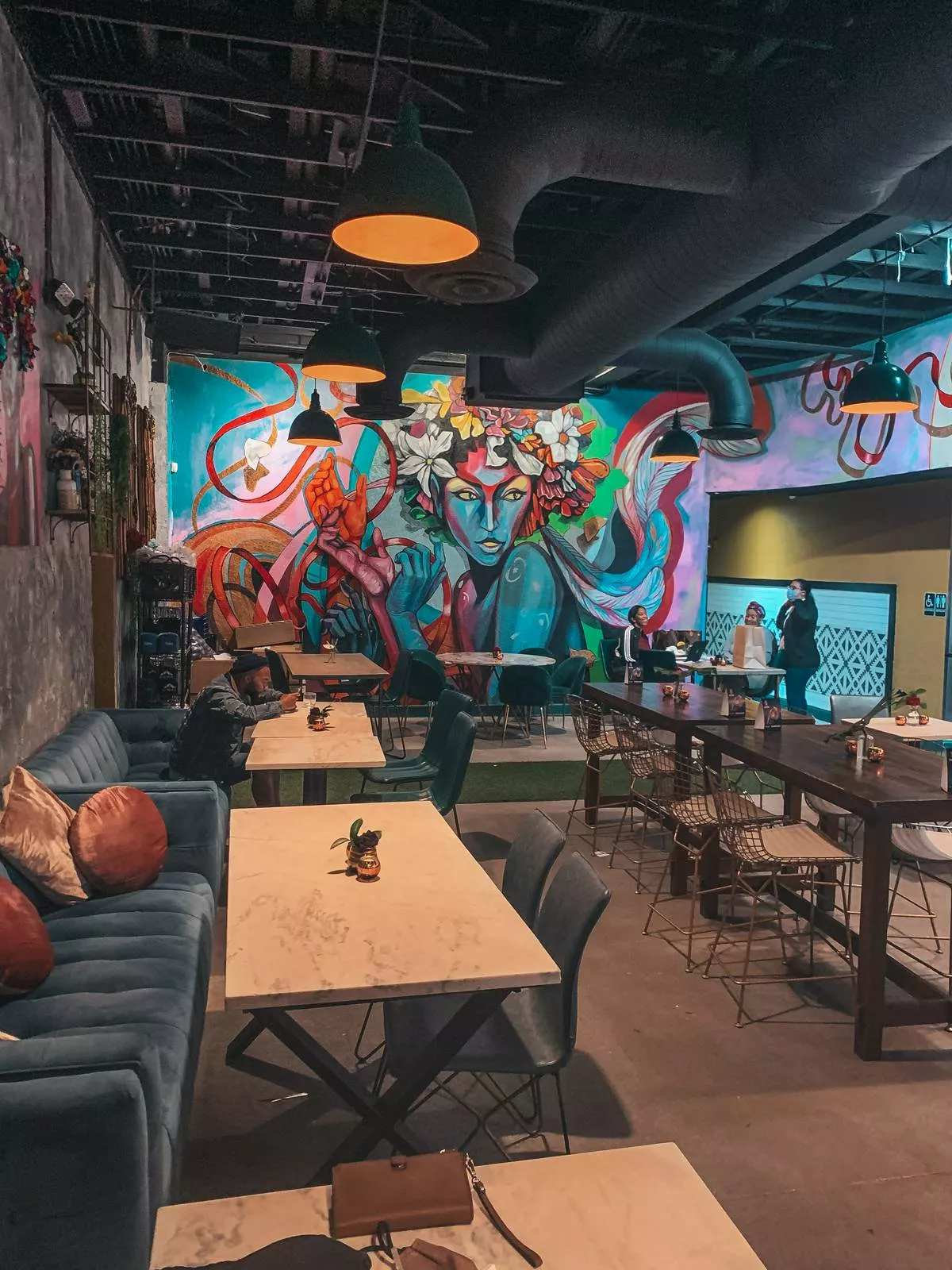 Where To Stay
Hotel Haya
Pack your bags and head to this amazing 4-star boutique hotel located minutes from downtown Tampa in Ybor City. Hotel Haya serves up a boutique and modern look in their hotel.
With a cafe, restaurant, and poolside bar, guests are sure to be satisfied with all of the food options here. Rooms range from two queens to one king and several suite options. You will be right in the mix of the best things to do in Ybor at Hotel Haya!
Ybor City is one of my favorite day trips; it's the perfect mix of history and fun! I hope you enjoy your time exploring. Before you go be sure to check out these other Tampa posts:
Best restaurants in Seminole Heights
Waterfront restaurants in Tampa