This post contains affiliate links which means that I will make a small commission if you purchase a product after clicking on any of them, at no extra cost to you.
Welcome to the Tampa EDITION, an exquisite Marriott Bonvoy property that combines luxury, style, and a vibrant atmosphere. It's nestled in the heart of Tampa, Florida. The hotel offers an unparalleled experience for travelers seeking a blend of comfort, sophistication, and charm.
It stands as a testament to refined elegance. Every detail has been meticulously crafted to create an atmosphere of opulence and tranquility. Step inside and be greeted by a stylish and contemporary ambiance that effortlessly blends modern aesthetics with the cultural vibrancy of Tampa.
In this post, I'll uncover the secrets and delights of this captivating property, and discover why the Tampa EDITION is the perfect destination for visitors making their way to Tampa!
Note: this is a sponsored blog post but all opinions are my own.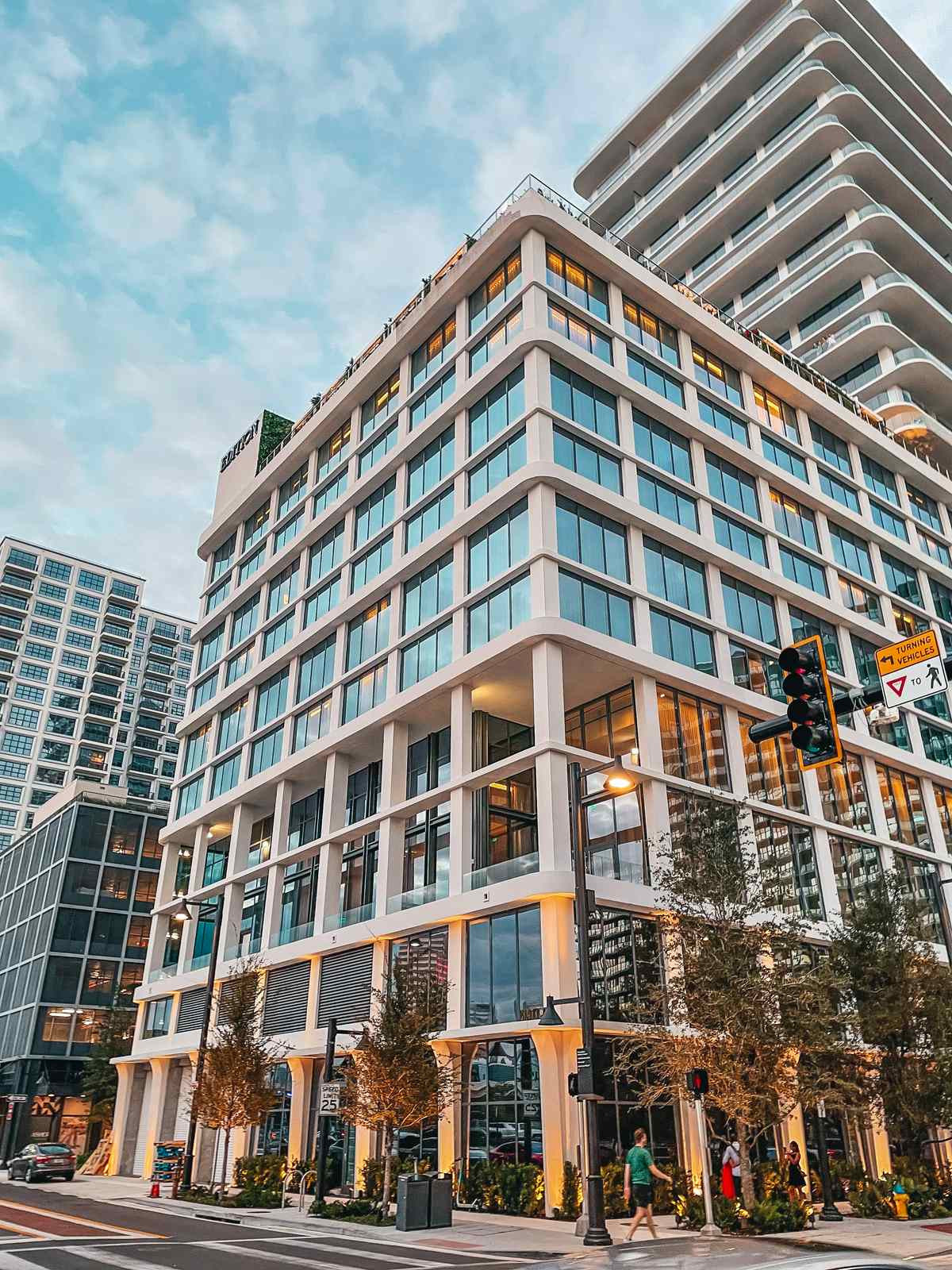 Staying at The Tampa EDITION Hotel
Tampa EDITION Location and Overview
The Tampa EDITION sits at a prime location in the vibrant city of Tampa, Florida. It is an ideal choice for both business and leisure travelers. Situated in the heart of downtown, this Marriott Bonvoy property offers convenient access to a myriad of attractions, ensuring a memorable stay filled with exploration and entertainment.
Tampa itself is a bustling metropolis known for its rich cultural heritage, stunning waterfront views, and diverse array of experiences. As a guest of the Tampa EDITION, you'll find yourself surrounded by an abundance of popular landmarks. Including entertainment venues, and dining options just moments away from the hotel's doorstep!
The property boasts 172 pet-friendly hotel rooms. It's an impressive collection of seven dining establishments and bars crafted in collaboration with renowned Michelin-Star Chef John Fraser. From a distinctive signature restaurant to a captivating rooftop bar and terrace, indulge in unparalleled luxury and culinary delights during your stay.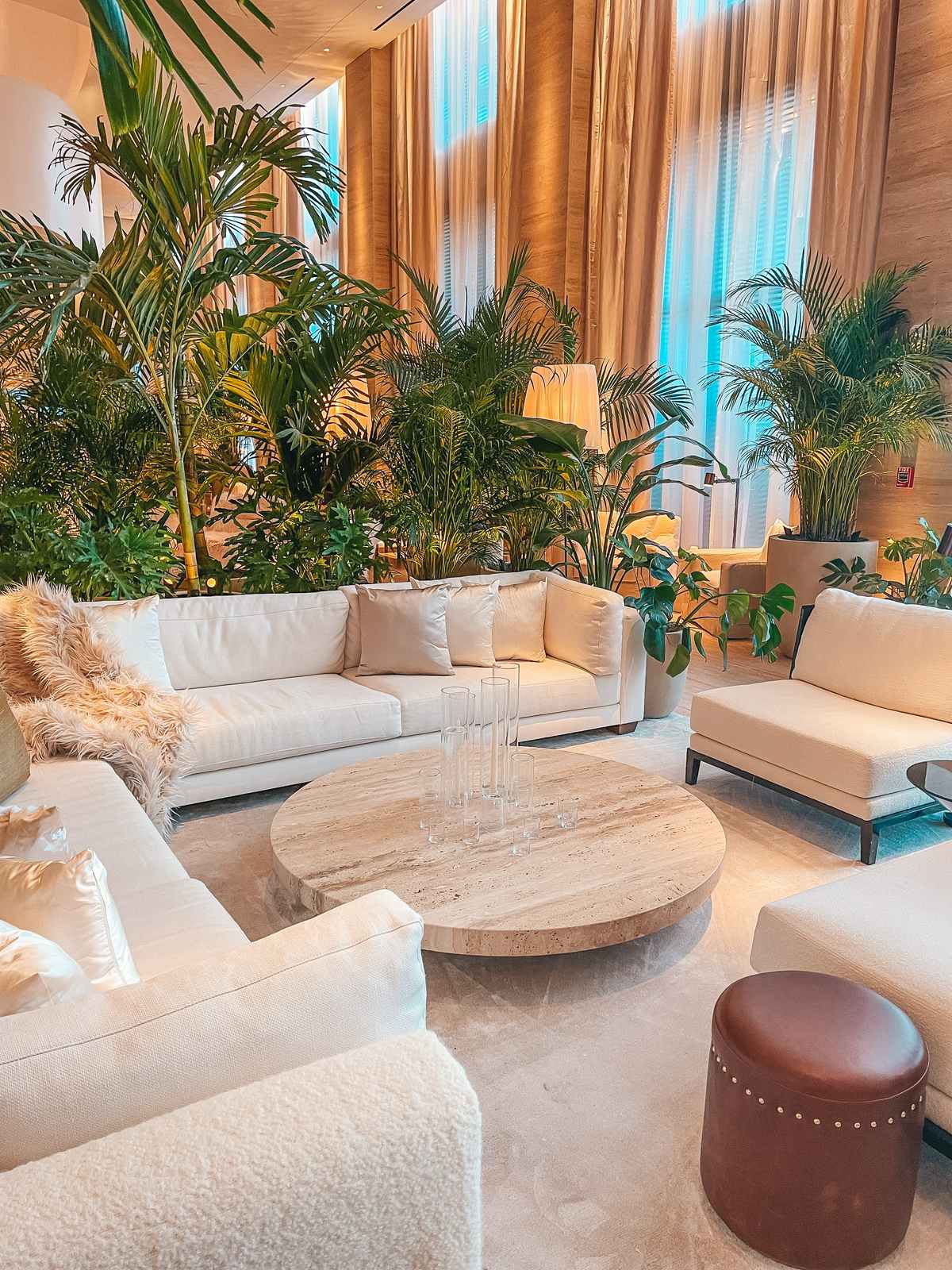 Accommodations
The Tampa EDITION boasts a selection of luxurious rooms and suites. These are designed to provide guests with the utmost comfort and sophistication. From stylish decor to modern amenities, each accommodation option at this Marriott Bonvoy property is meticulously crafted to create a serene haven for relaxation and rejuvenation.
All rooms and suites feature inviting warm woods, bespoke furnishings, and luxurious rainfall showers, ensuring a truly indulgent experience. Floor-to-ceiling windows also adorn each hotel room and suite, providing captivating views of downtown Tampa. With a range of room and suite options, including superior rooms, family suites, and the exquisite penthouse, there's a perfect accommodation to suit every guest's needs and preferences!
Guest rooms
The guest rooms at the Tampa EDITION are thoughtfully designed with a contemporary aesthetic and feature upscale furnishings. Enjoy the plush bedding and sink into the comfort of premium linens after a day of exploration. The rooms are equipped with modern amenities such as high-speed internet access and flat-screen TVs. The rooms also have convenient workspaces, ensuring a seamless blend of productivity and relaxation.
Suites
For those seeking a more spacious and indulgent experience, the Tampa EDITION offers a range of suites. These well-appointed suites provide separate living areas, creating an atmosphere of privacy and luxury. Relax in the comfortable seating area, entertain guests, or simply enjoy the extra space to unwind. Suites also come with upgraded amenities, such as larger bathrooms with luxurious fixtures, additional storage, and enhanced in-room technology.
Check here to see all the rooms and suites available for your dates!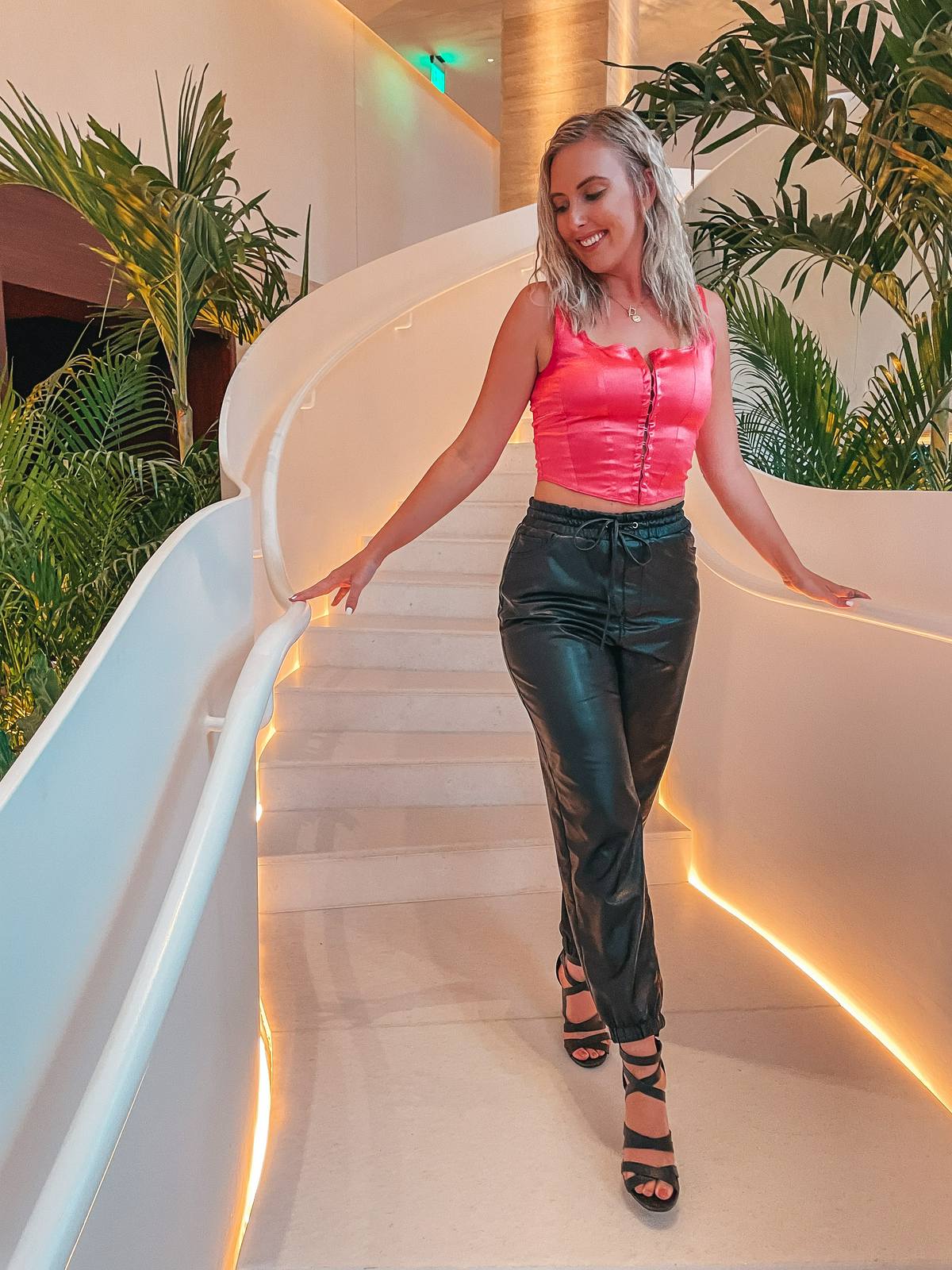 Dining and Culinary Experiences
The Tampa EDITION takes pride in offering a delightful array of dining options. They cater to a variety of tastes and preferences. From elegant restaurants to stylish bars and lounges, the hotel ensures that guests can indulge in a memorable culinary journey during their stay.
Lilac
Lilac is a signature restaurant at The Tampa EDITION, known for its exquisite cuisine and elegant ambiance. This fine dining establishment offers a menu that highlights seasonal and locally sourced ingredients, expertly prepared by talented chefs. With a focus on contemporary American cuisine, Lilac presents a fusion of flavors and innovative culinary techniques that result in a truly memorable dining experience.
You can expect personalized wine pairings, tableside preparations, and a sophisticated ambiance that immerses guests in a world of culinary excellence.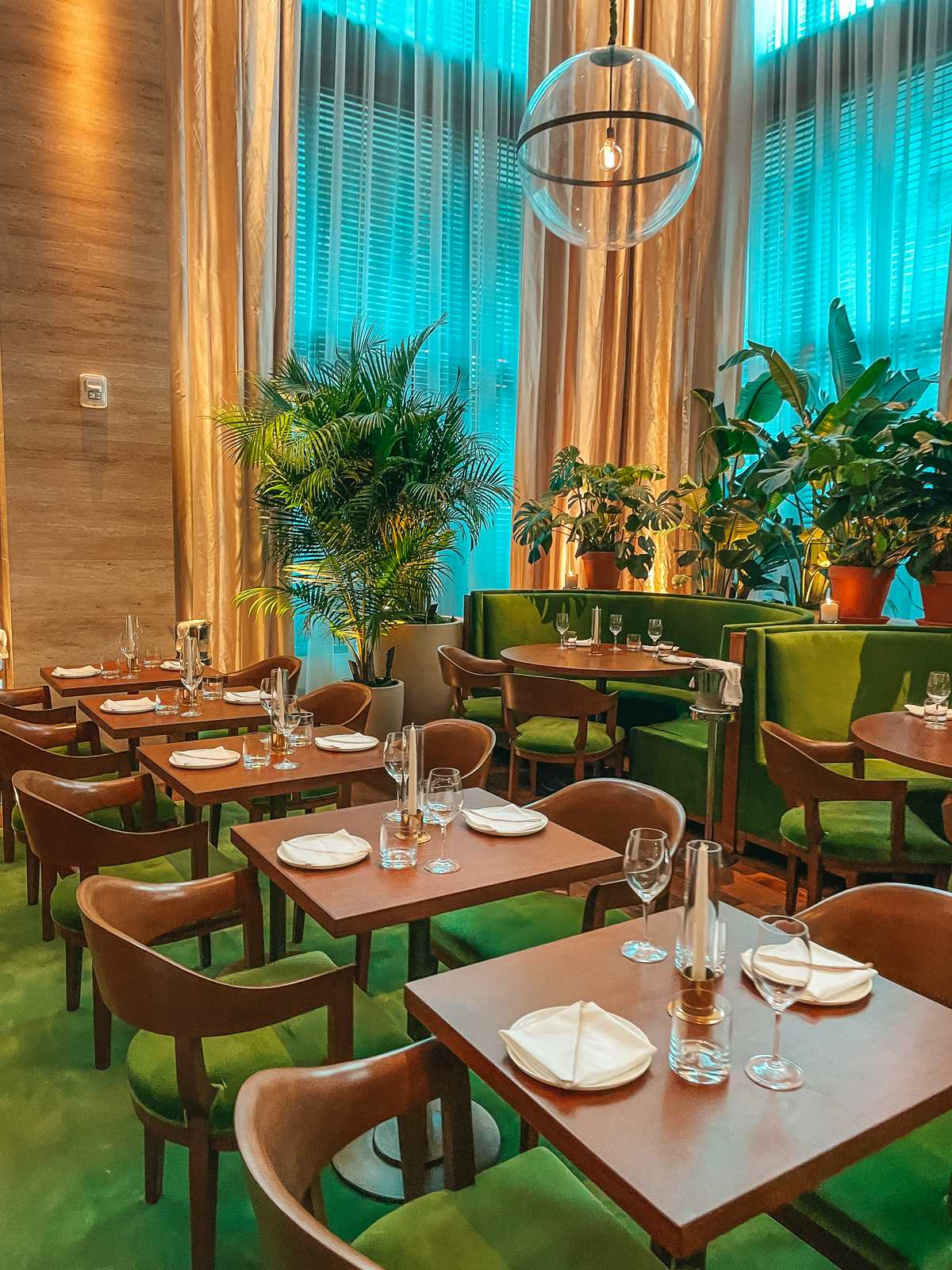 Market at EDITION
Indulge in a culinary journey inspired by the breathtaking Italian coast at Market at EDITION. The menu showcases delectable Neapolitan-style pizzas, mouthwatering charcuterie, and an array of refreshing negronis and spritzes.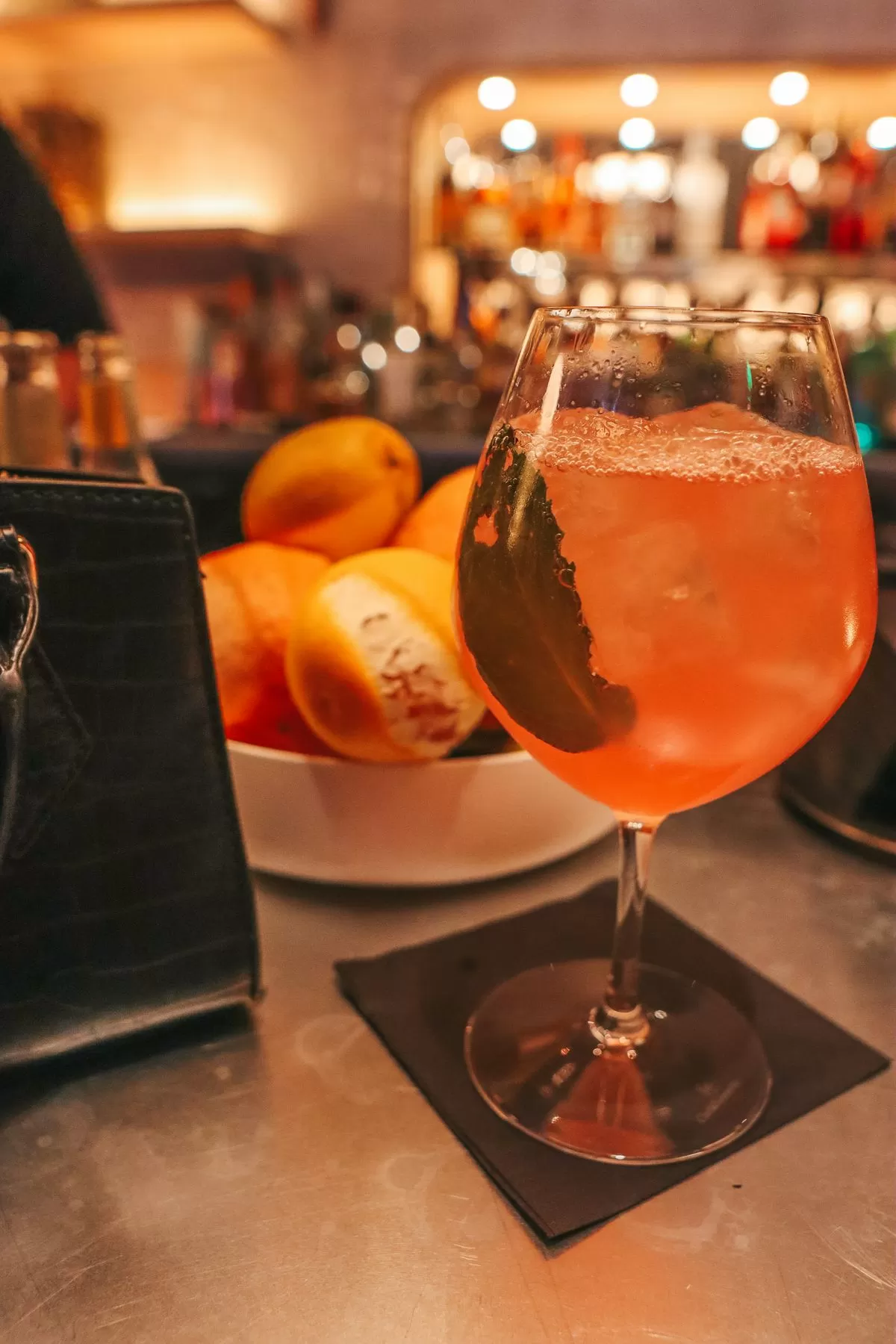 Azure at EDITION
Created by Michelin-starred chef John Fraser, Azure at The Tampa EDITION is a rooftop Greek restaurant that offers a truly unique dining experience. Guests can indulge in fresh and flavorful seaside-inspired cuisine while enjoying the expansive views of downtown Tampa. With its breezy ambiance and a menu crafted with the utmost care, Azure invites diners to savor the flavors of the Mediterranean in a setting that exudes elegance and relaxation.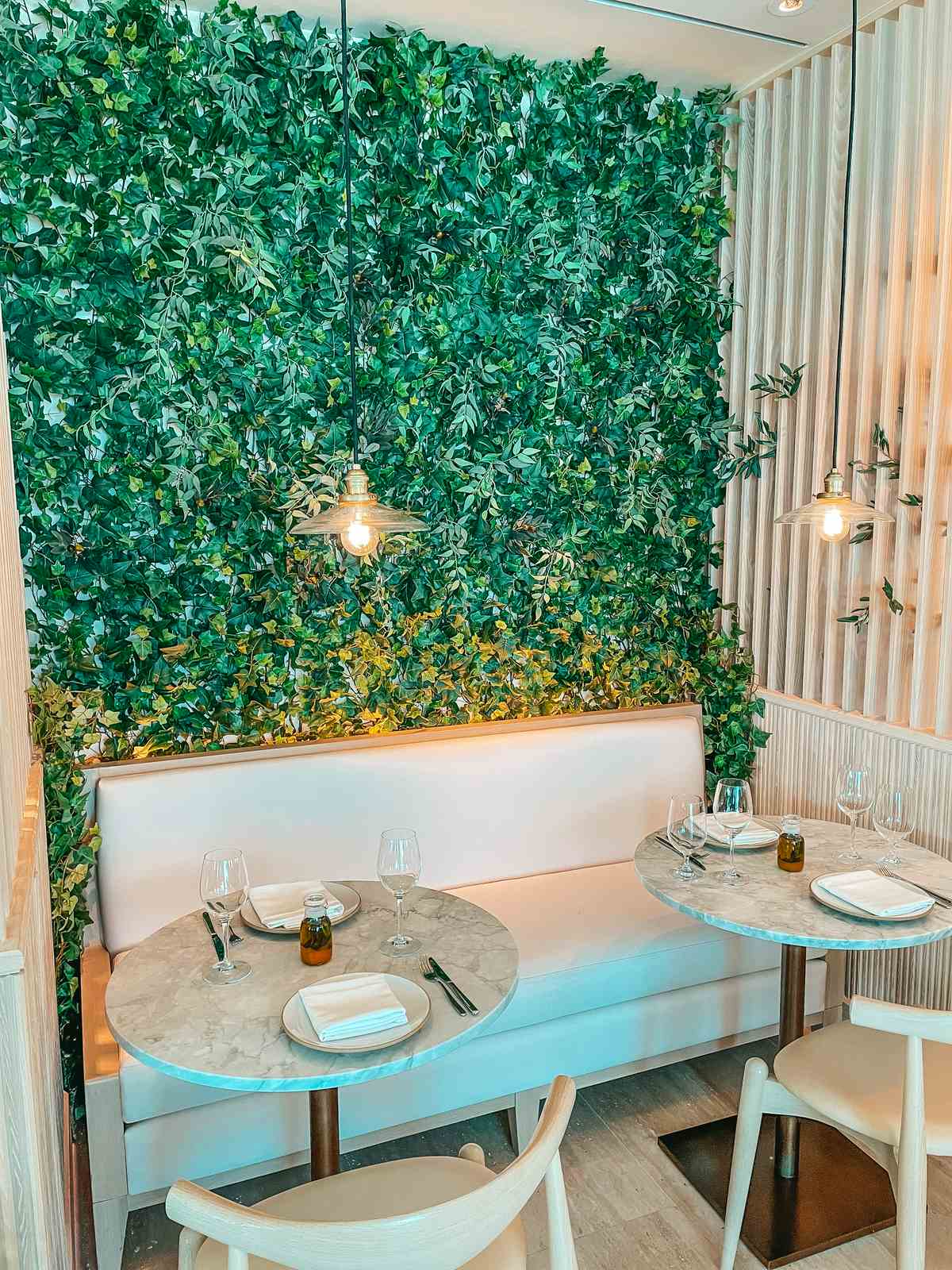 Punch Room
The Punch Room is a trendy and intimate bar. It is known for its handcrafted punches and innovative cocktail creations. Punch Room takes inspiration from Tampa's history in colonial trading and privateering. This speakeasy-style venue exudes a sense of exclusivity.
As the first punch room in North America, it features a menu of over 10 specialty punches, each dedicated to the flavors of the Caribbean and West Indies. Guests can enjoy the lively atmosphere while sipping on expertly crafted punches, creating a memorable and flavorful experience.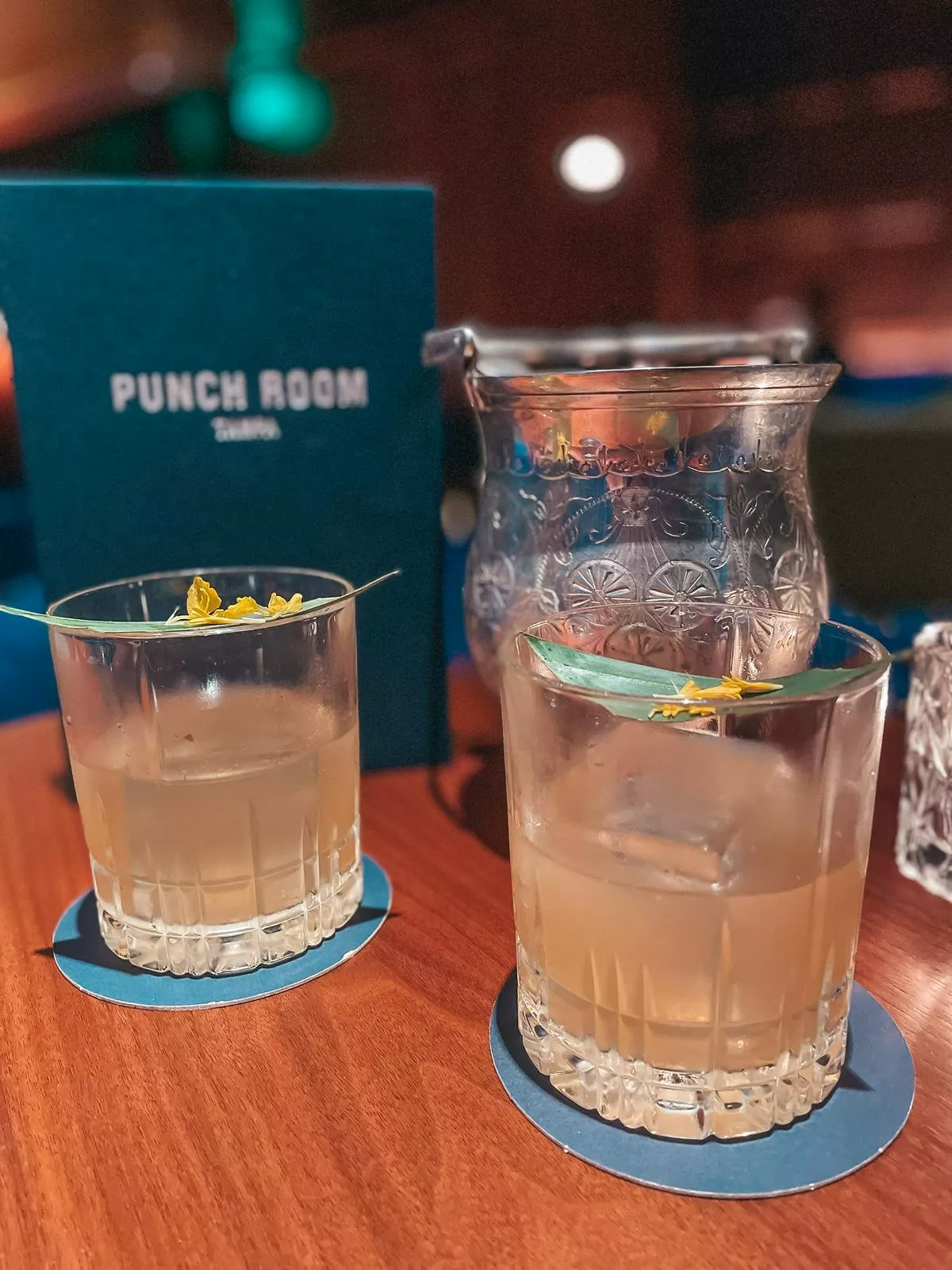 Arts Club
The Arts Club at The Tampa EDITION brings together tableside cocktail service. It also includes light bites, and curated entertainment to offer guests an unforgettable experience. It's set beneath a constellation of mirror balls. The venue exudes sultry sophistication and adds a touch of glamour to Tampa's nightlife scene. You can immerse yourself in the captivating ambiance and enjoy crafted cocktails. Enjoy and indulge in the curated entertainment that makes every visit to The Arts Club a truly remarkable experience.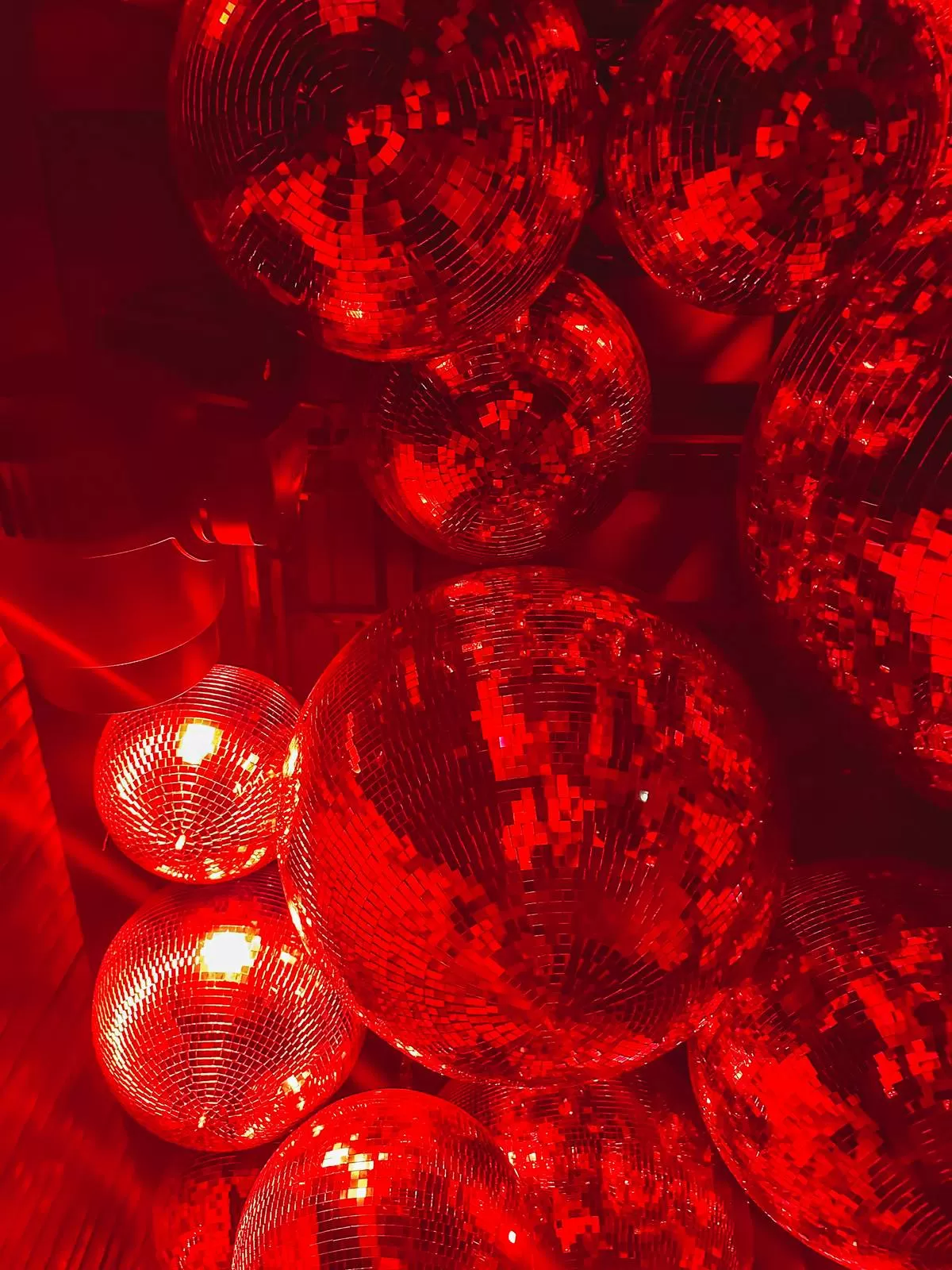 The Coffee Bar
The Coffee Bar is a haven for coffee connoisseurs and those in need of a caffeine fix. Here, guests can enjoy expertly brewed specialty coffees, including espresso-based beverages and pour-over options. The cozy and inviting atmosphere provides the perfect setting to savor your favorite coffee while indulging in a selection of pastries and light snacks.
Lobby Bar
The Lobby Bar offers a stylish and vibrant setting for guests to unwind and socialize. It features a carefully crafted cocktail menu, showcasing classic favorites as well as unique creations inspired by local flavors. Whether you're in the mood for a handcrafted cocktail, a fine wine, or a refreshing craft beer, the Lobby Bar provides a chic and relaxed ambiance to enjoy your drink of choice.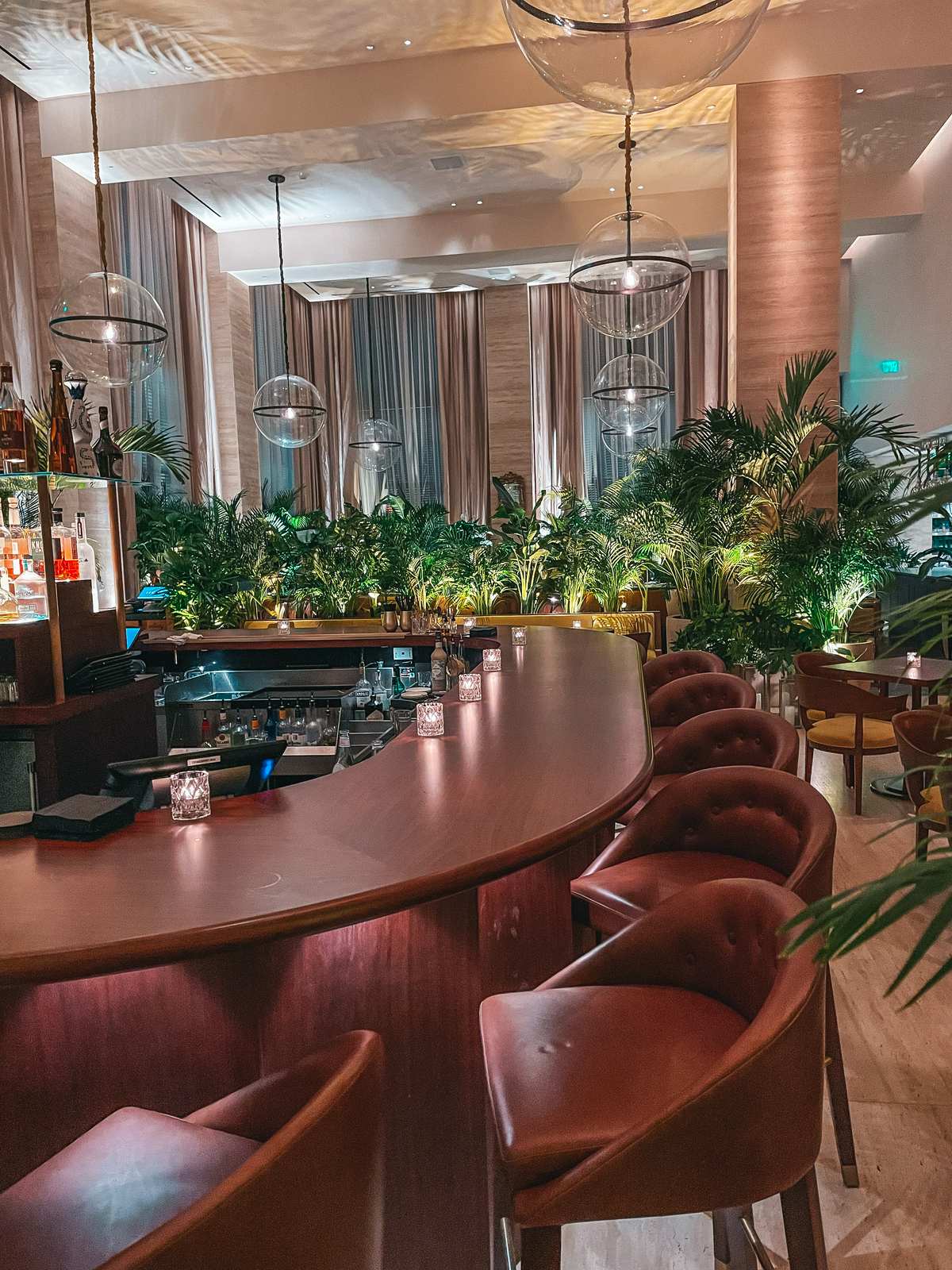 Pool Bar
The Pool Bar offers a refreshing oasis where guests can enjoy a variety of poolside drinks and light bites. Take a dip in the sparkling pool and lounge on comfortable sunbeds while sipping on tropical cocktails, frozen beverages, or chilled beers. The Pool Bar provides a relaxed and casual setting to unwind and soak up the Florida sunshine.
Each dining venue at The Tampa EDITION offers a unique experience, whether it's fine dining at Lilac, exploring the artisanal offerings at Market at EDITION, or indulging in coastal cuisine at Azure. From coffee to cocktails, guests will find a range of options to satisfy their cravings and elevate their stay at this remarkable Marriott Bonvoy property.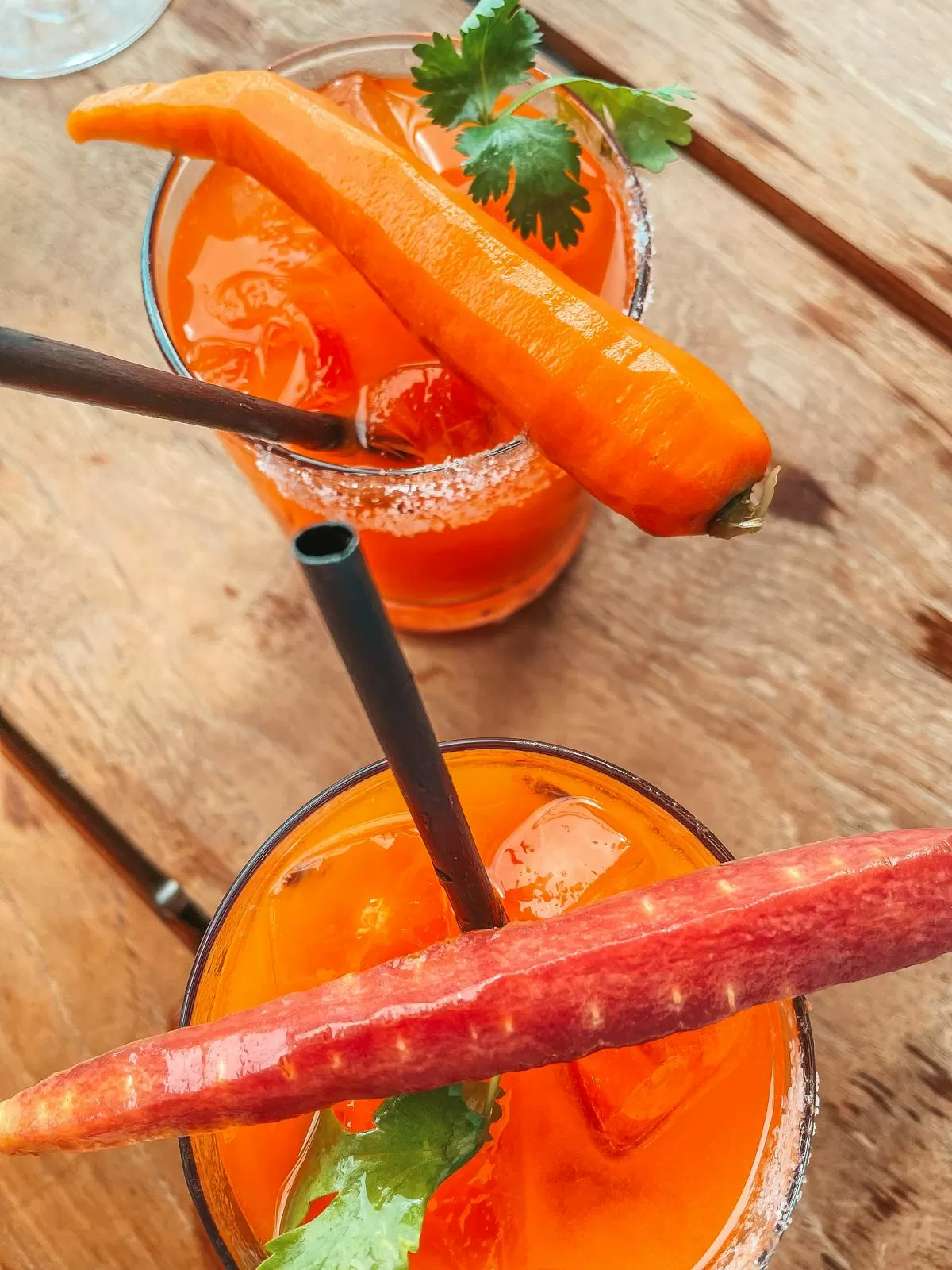 Amenities and Facilities
The Tampa EDITION offers a range of exceptional amenities and facilities designed to enhance the comfort and enjoyment of guests throughout their stay. From wellness and relaxation to fitness and entertainment, the hotel provides a comprehensive array of features to cater to diverse needs and preferences.
Rooftop Pool: One of the standout features of The Tampa EDITION is its rooftop pool, offering a luxurious oasis with breathtaking views of the city skyline. Take a refreshing dip in the crystal-clear waters, lounge on comfortable sunbeds, or unwind in the shade of cabanas while enjoying poolside service.
Fitness Center: For fitness enthusiasts, The Tampa EDITION features a state-of-the-art fitness center equipped with modern cardio and strength-training equipment. Whether you prefer a morning workout or an evening exercise session, the fitness center allows guests to maintain their fitness routines while traveling.
Spa and Wellness: Indulge in a world of relaxation and rejuvenation at the spa and wellness facilities. Pamper yourself with a range of soothing treatments, massages, and beauty services provided by skilled therapists.
Event Spaces: The Tampa EDITION provides versatile event spaces that are ideal for both business and social gatherings. From intimate boardrooms to elegant ballrooms, these flexible venues can accommodate a variety of events, including conferences, weddings, and private celebrations.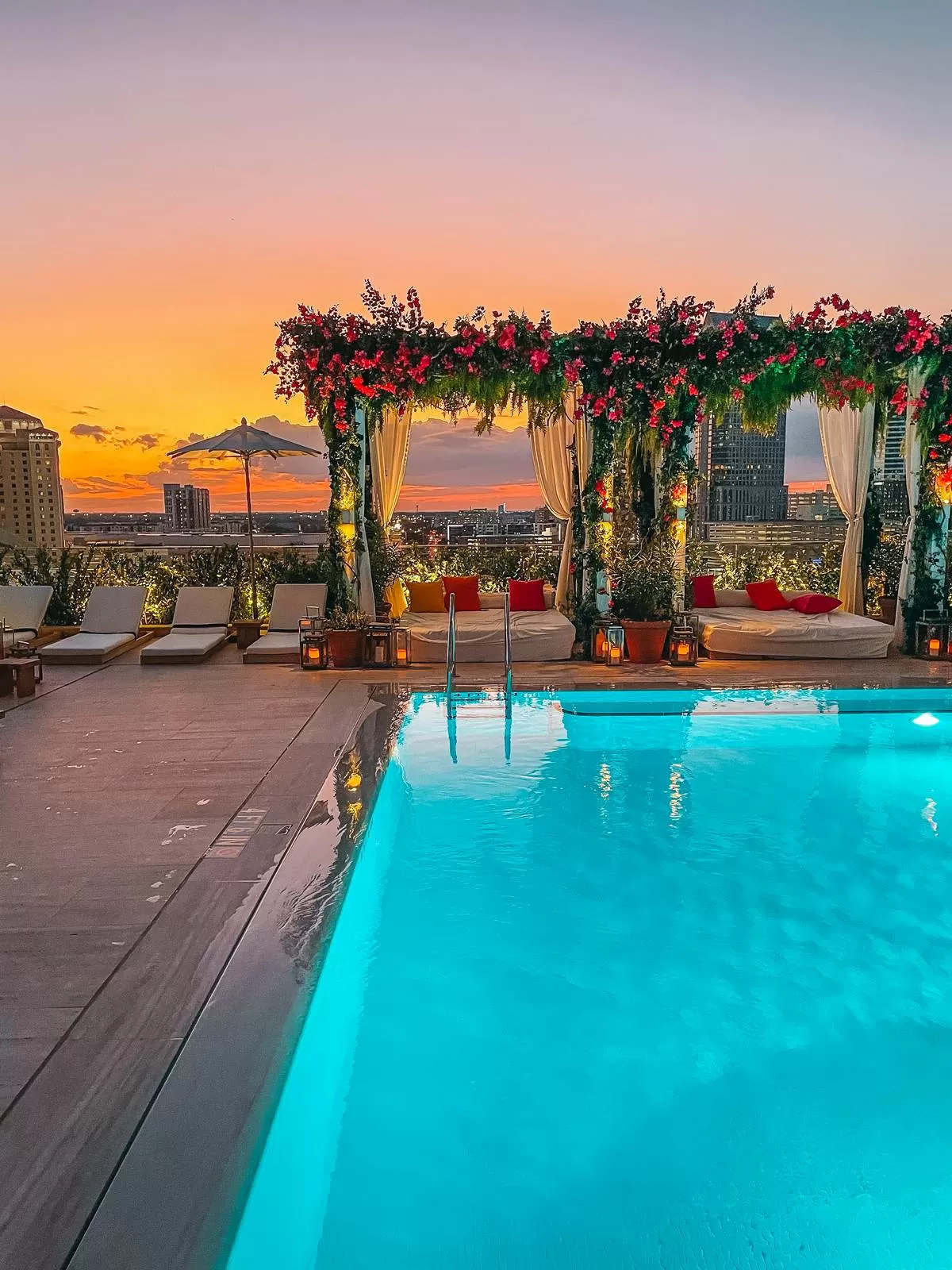 Local Attractions and Activities
The Tampa EDITION's prime location in Tampa, Florida, provides guests with a plethora of exciting attractions and activities to explore during their stay. From vibrant cultural sites to outdoor adventures and shopping districts, the area offers something for every taste and interest. Here are some of the nearby attractions that guests can enjoy:
Historic Ybor City
Immerse yourself in the rich history and vibrant atmosphere of Ybor City, a National Historic Landmark District. Stroll along the charming streets lined with historic buildings, indulge in delicious Cuban cuisine (they have some of the best Cuban sandwiches!), and explore the boutiques, art galleries, and cigar shops that add to the district's unique charm.
The Tampa Riverwalk
Take a leisurely walk or bike ride along the Tampa Riverwalk, a scenic pathway that stretches for 2.6 miles along the Hillsborough River. Enjoy picturesque views, lush parks, and access to various attractions, including the Tampa Museum of Art, Glazer Children's Museum, and the Florida Aquarium. The Riverwalk is also dotted with cafes and restaurants, offering opportunities for delightful pit stops along the way.
Tampa Theatre
A true gem of the city, the Tampa Theatre is a historic movie palace that dates back to 1926. Step inside and be transported to a bygone era with its stunning architecture and decorative details. Catch a classic film screening, enjoy live performances, or take a guided tour to learn more about the theater's fascinating history.
Florida Aquarium
The Florida Aquarium beckons with its captivating marine wonders. Explore an underwater paradise, marvel at vibrant coral reefs, encounter fascinating sea creatures, and even enjoy interactive experiences like swimming with sharks or their touch tanks that let you get up close and personal with some of the other marine life. With its educational exhibits and immersive displays, the Florida Aquarium offers an unforgettable aquatic adventure for visitors of all ages.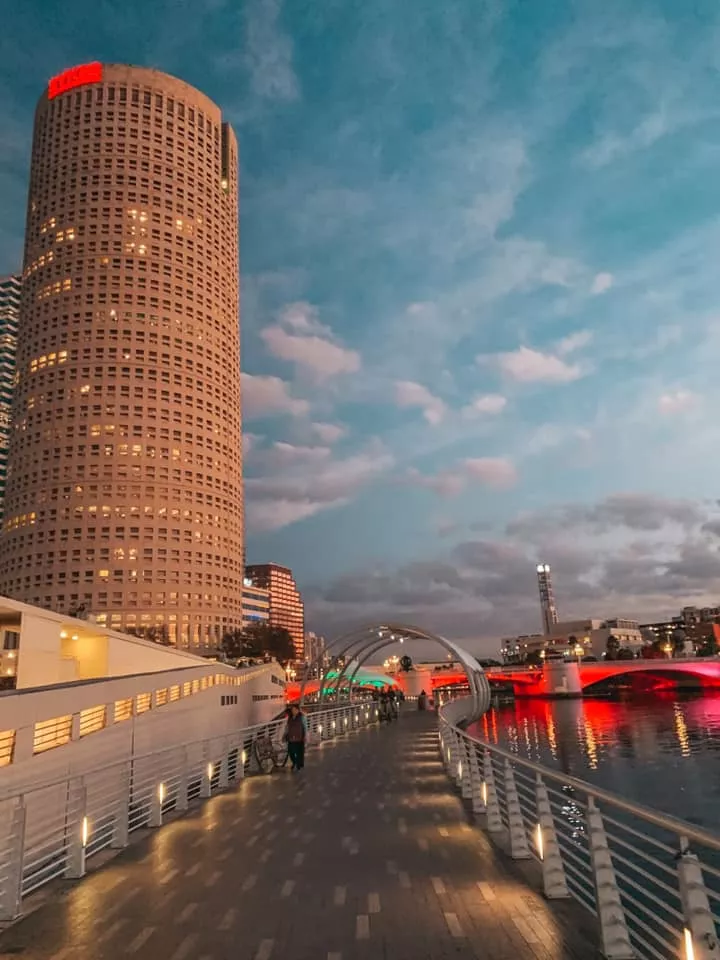 Insider Tips:
Don't miss the opportunity to experience Tampa's vibrant food scene. Sample authentic Cuban sandwiches, fresh seafood, and locally brewed craft beers.
Plan a visit to Busch Gardens Tampa Bay, an exciting theme park that combines thrilling rides with animal encounters and captivating shows.
Take advantage of Tampa's beautiful weather by exploring the nearby parks and outdoor spaces. Bayshore Boulevard, Curtis Hixon Waterfront Park, and Lettuce Lake Park are popular choices for outdoor enthusiasts.
Check the local events calendar for festivals, concerts, and cultural events taking place during your stay. Tampa hosts a variety of lively celebrations throughout the year.
With its prime location, The Tampa EDITION allows guests to easily access and explore the vibrant attractions and activities that Tampa has to offer. From immersing in the city's history and culture to indulging in outdoor adventures and enjoying shopping and dining experiences, there's no shortage of things to see and do in the vicinity of the hotel.
For some of the best Tampa restaurants, cutest coffee shops, and more fun Tampa activities check out my other Tampa guides!
Marriott Bonvoy Benefits
As a Marriott Bonvoy member, you can enjoy exclusive benefits and perks during your stay at The Tampa EDITION. Some of these benefits may include:
Member Rates: Marriott Bonvoy members have access to special member rates, offering discounted prices for their accommodations at The Tampa EDITION. These rates provide an opportunity to save on your stay while enjoying the hotel's luxurious amenities and services.
Earning Points: When you book and stay at The Tampa EDITION as a Marriott Bonvoy member, you can earn points that can be redeemed for future stays, room upgrades, or a variety of travel experiences offered by Marriott Bonvoy.
Elite Status Benefits: Marriott Bonvoy offers different elite status levels, such as Silver, Gold, Platinum, Titanium, and Ambassador Elite. Depending on your elite status, you can enjoy additional benefits like room upgrades, late check-out, access to exclusive lounges, and personalized services during your stay at The Tampa EDITION!
If you want travel perks like free flights and hotel nights check out my ultimate travel credit card guide!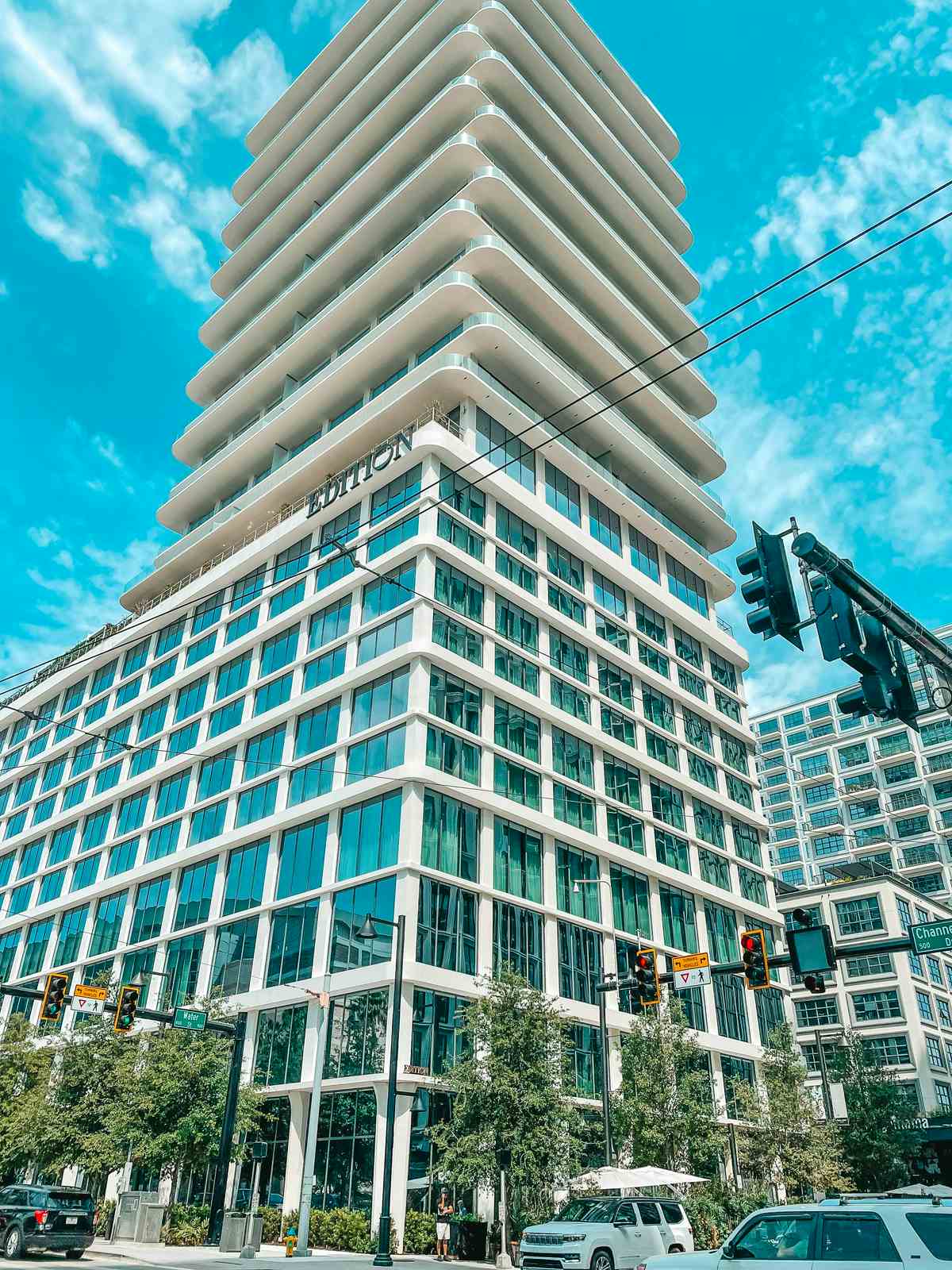 Ready to book your epic stay at the Tampa EDITION?!
In conclusion, The Tampa EDITION stands as a remarkable Marriott Bonvoy property that combines luxury, elegance, and exceptional service in the heart of Tampa, Florida. With its unique accommodations, exquisite dining options, state-of-the-art amenities, and proximity to popular attractions, it offers an unforgettable experience for travelers seeking the perfect blend of relaxation, adventure, and indulgence!
Book your unforgettable stay here!