This post contains affiliate links which means that I will make a small commission if you purchase a product after clicking on any of them, at no extra cost to you.
The vibe in Ybor is quite different than what you experience during a night out in downtown Tampa or St. Pete. Ybor gets pretty wild. So if you're looking for a crazy night out (even crazier than SoHo), Ybor may be the place to go. It's eclectic, historical, and kind of gives off some New Orleans vibes. Here are some must-visit Ybor City bars for your night on the town.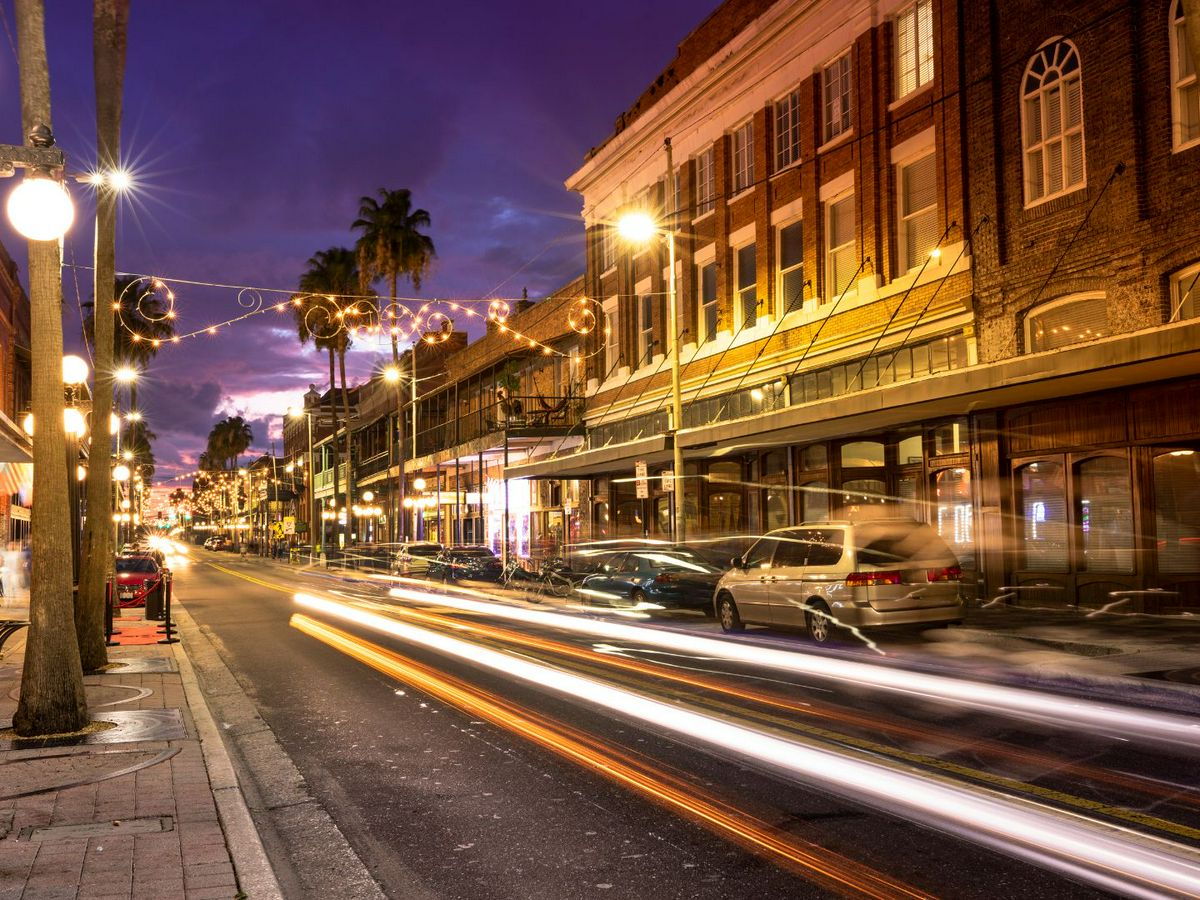 Fun Ybor City bars
Club Prana
You'll find Club Prana in the heart of the historic Ybor City District. A 5-level party venue with a different experience on each floor. It ranges from a lounge to Tampa's number one nightclub.
The Skybar is also very popular with rooftop views of the city. Guests can expect a luxurious experience with exciting music and VIP reservations at this ultimate party location.
In addition, Club Prana hosts special events and weekly specials, so check the website to stay up-to-date on what's available. Club Prana definitely offers a more high-end nightlife experience in Ybor City.
Tangra
Tangra is one of the best dance clubs in Ybor City, Tampa. It's eccentric and lively. Plue the club blasts everything from EDM to Latin music and Top 40 until late in the evening.
Again, this hot spot has three levels of entertainment as well. Choose from the main club, the lounge, or the rooftop. Or check out each level during your night out in Ybor!
Coyote Ugly
Ybor City in Tampa hosts one of the famous Coyote Ugly locations in the heart of the historic district. As with its other locations, this bar is full of female bartenders, bartop dancing, and exciting body shots.
A spot for fun and all-night partying, Coyote Ugly hosts weekly specials like Thirsty Thursday with a $16 fishbowl and free pool or Super Tuesdays with free beer pitchers from 8-11 pm.
Open until 3 am, Coyote Ugly is the perfect party destination for those looking to enjoy their night out in a typical bar setting. It's not uncommon you'll see bachelorette parties here enjoying dancing on the bar (guilty!).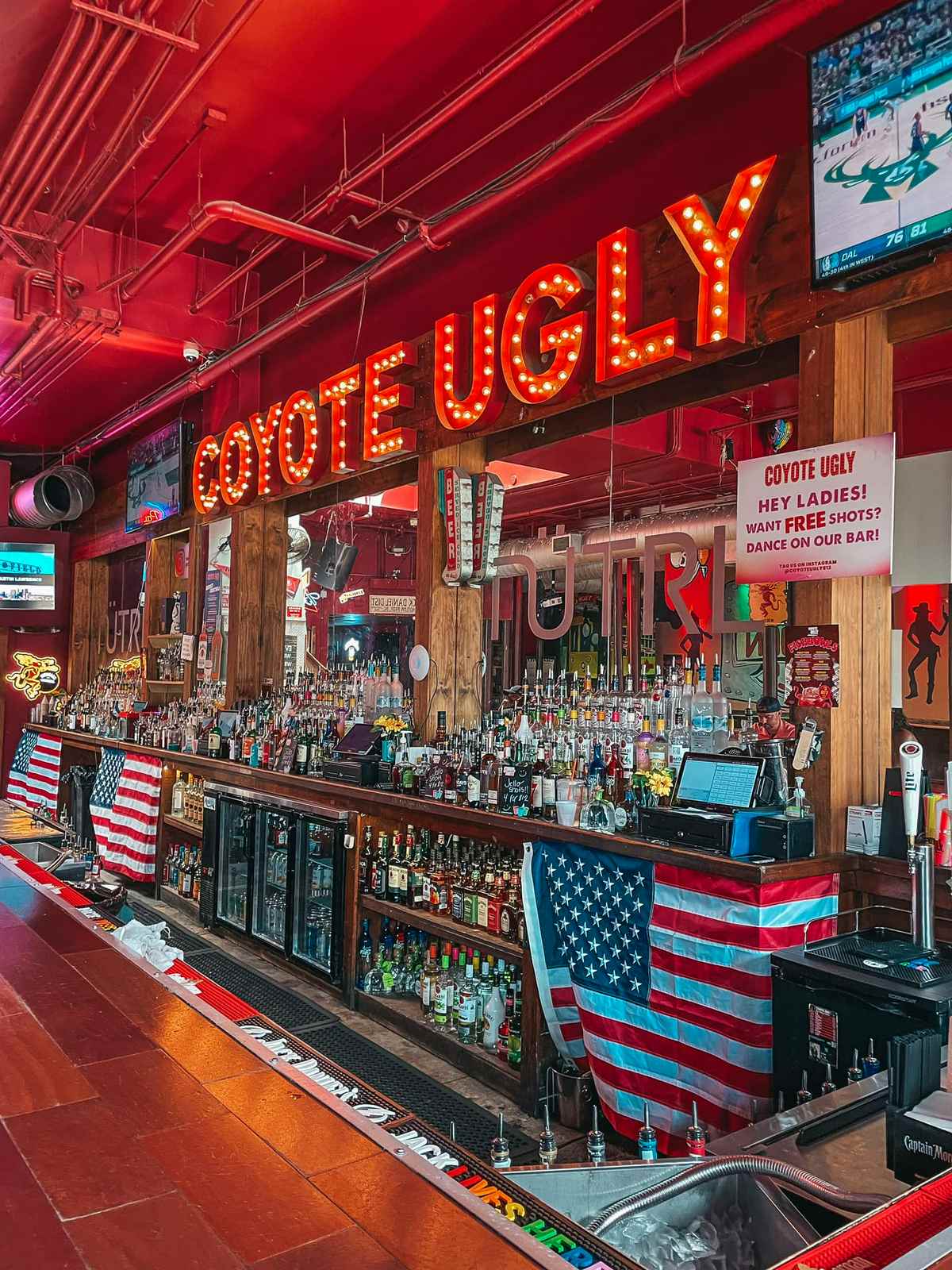 Bad Monkey
Bad Monkey's fantastic military-themed bar in Ybor City offers a lively atmosphere with perfect patio space for socializing with friends. There are incredible sights here, with a full-sized P-40 Warhawk crashing through the overhead wall.
Most locals and visitors come for the happy hour prices and 12 beers on tap; many stay for the excellent pub grub menu and a welcoming atmosphere.
The patio also features big-screen TVs that always play the latest game and a small lounge area upstairs with a pool table.
The Ritz
The Ritz in Ybor City originally opened in 1917 and is a historic events venue that hosts concerts, special events, and even acts as a nightclub during "takeover" events.
Tickets are required for most events and can be purchased on the website before arriving. Club-like events include "Mischief Mondays" with BOGO bottle specials and $5 Jameson and $5 Tito's drinks. Other remarkable events include "Pound Fridays" with different EDM artists and 18+ shows.
Going to the DJ shows is one of my favorite things to do in Ybor!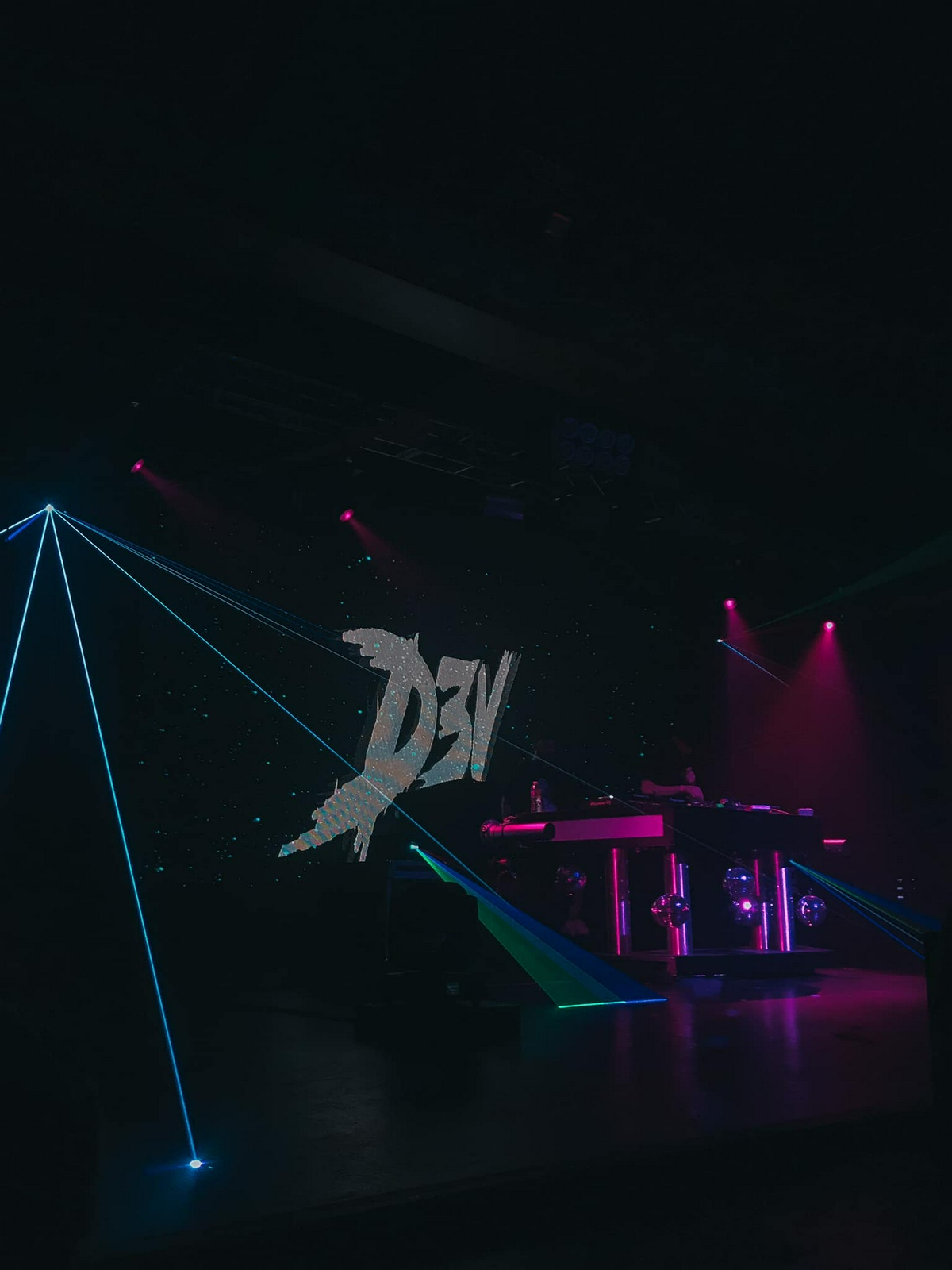 Copper Shaker
If you're looking for a locally owned craft cocktail bar with delicious food, the Copper Shaker is your place. They also have another location which just so happens to be one of my favorite bars in downtown St. Pete.
This is the perfect Ybor City Bar to gather with your friends and try different flavors with the excellent cocktail menu.
Options for drinks range from cocktails like an espresso-infused cocktail named The Grind to a rye whiskey cocktail named Smokestack. There is also a great beer and wine list here.
Copper Shaker also offers a happy hour menu every day until 7 pm with $6 drinks and food specials.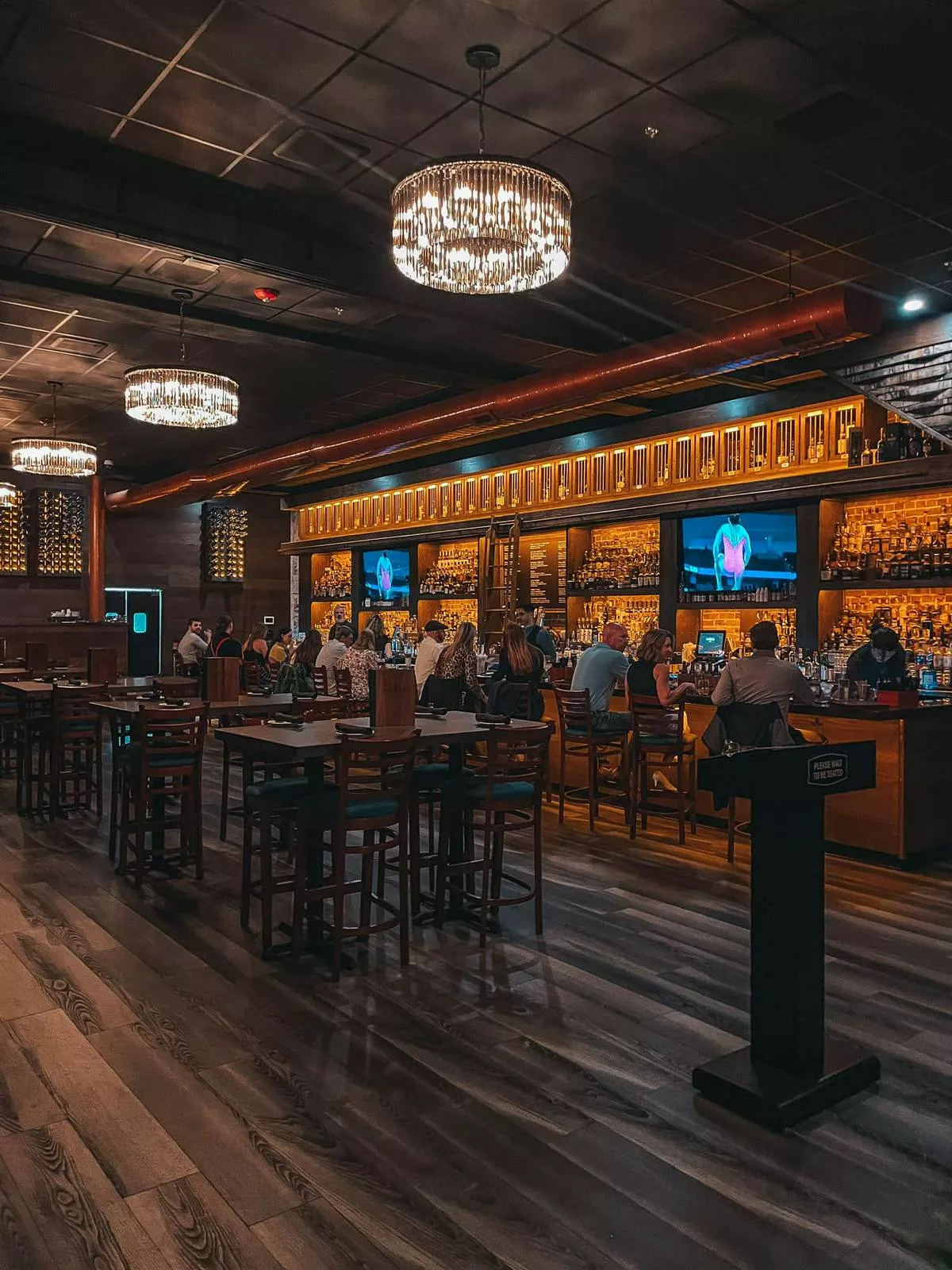 First Chance, Last Chance
First Chance, Last Chance offers a fun vibe in the heart of Ybor City, Tampa. Here you can find an extensive list of cocktail creations in a welcoming atmosphere.
Visitors love the spacious bar with an open courtyard and outdoor bar, which is private and hidden off the main road. Every night is happy hour here, and on Fridays and Saturdays, guests can spin the wheel to get two shots for $5!
The Castle
Another great multilevel dance club is The Castle in Ybor City. The Castle welcomes every guest, whether you are dressed in goth fashion or clubwear. This club has expanded to have several spaces to party and offers an exciting time on Friday and Saturday nights.
Crowbar
Crowbar is an edgy nightclub and beer garden that hosts live music, DJs, and other events. This venue is popular with the metal scene but hosts bans of all genres. Guests can enjoy this large venue while seeing a show. With indoor and outdoor bars, and pleasant staff you're sure to enjoy this venue for your night out in Ybor City.
Showbar
They call themselves "the happiest place on 7th", and you will certainly feel that positive energy upon entry! No matter what time of day you go, I swear Showbar is always lively.
They have DJ's and other live performers, but better yet they have dueling pianos! Be sure to check them out on Friday or Saturday night if you want to see a show.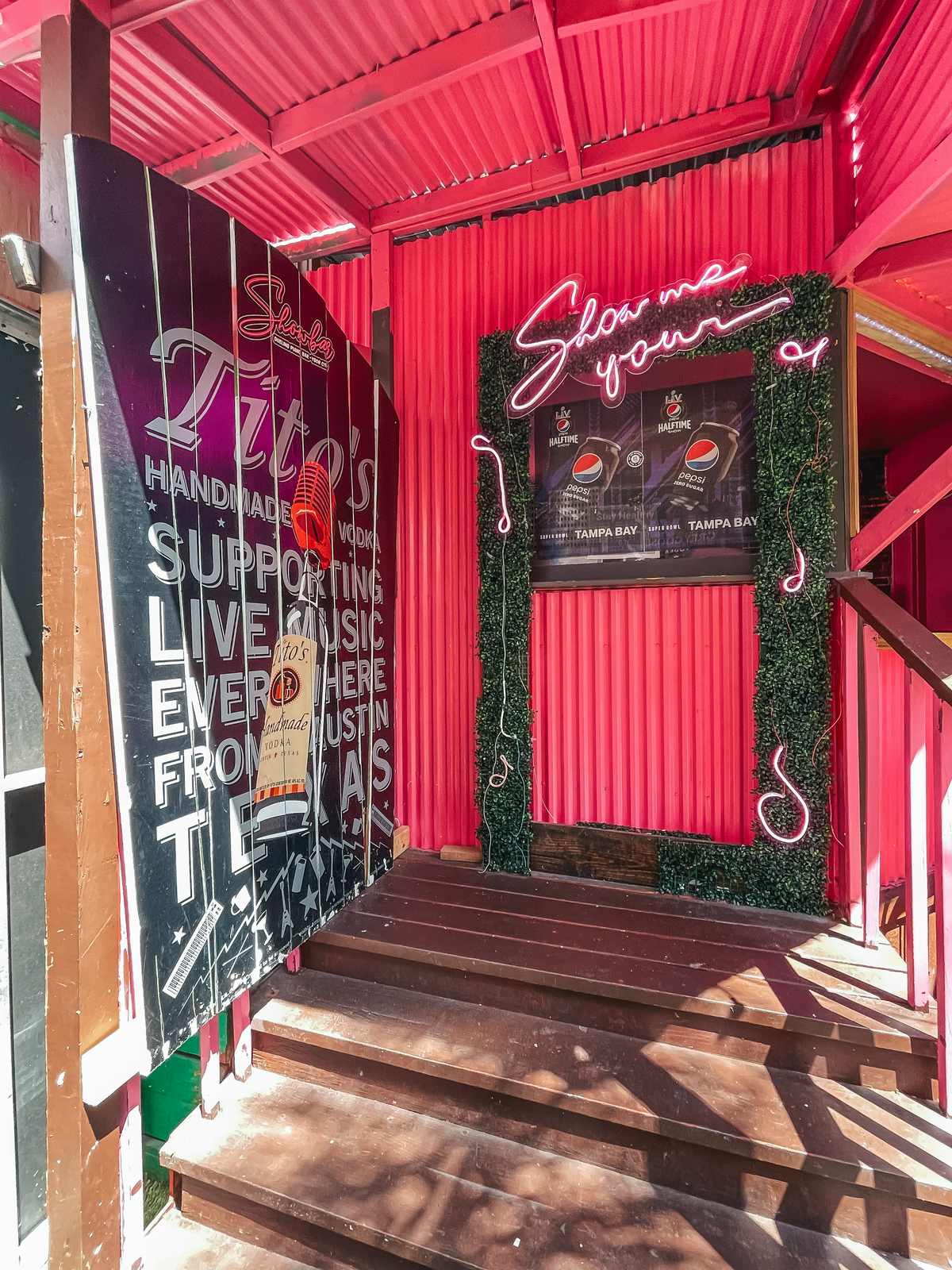 I hope you're ready for your Ybor bar crawl after reading this post! For more fun Tampa bar suggestions check out the best speakeasies in Tampa Bay or the best bars in Tampa. Or head to M. Bird at Armature Works for views, vibes, and great cocktails. It's one of the best rooftop bars in Tampa Bay!