This post contains affiliate links which means that I will make a small commission if you purchase a product after clicking on any of them, at no extra cost to you.
New York City is a place that I hold near and dear to my heart. Growing up I always imagined myself going to NYU. I visited the city more than a handful of times, and every time I went back I fell more and more in love with it.
The amazing thing about NYC is I feel like I could live there for 20 years and still not get through the list of amazing things to do, unique restaurants, and beautiful coffee shops. Oh, and did I mention it's full of speakeasies?!
So while I am compiling all of the awesome things that I have enjoyed during my previous trips to NYC, know that this is merely skimming the surface!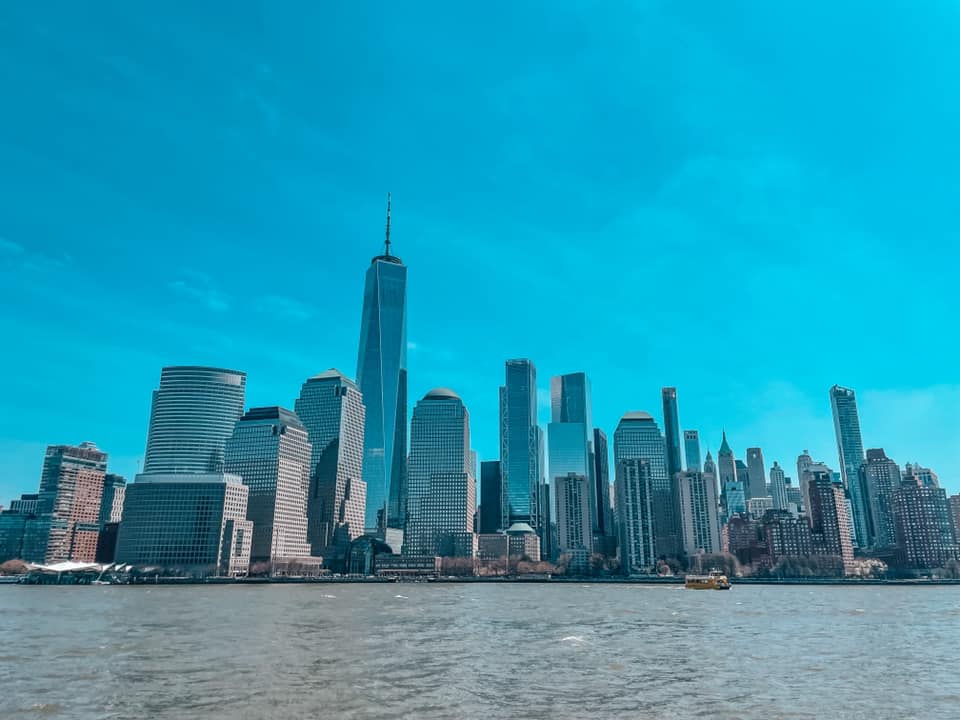 Quick links for your NYC trip
🏨 Accommodation
Easily compare prices, secure great deals, and enjoy the added benefit of flexible cancellations up to 24 hours in advance for the majority of hotels with Booking
🎟️ Tours and tickets
Discover your next adventure with ease by using Viator which allows you to explore a multitude of local tours, ensuring you find the best experiences at the best prices.
🚘 Getting Around NYC
This hop on hop off bus tour is one of the best ways to see the city if you don't want to taxi everwhere. Plus you get your own personal guide!
25 Things to do in New York City
Hudson Yards
Hudson Yards is one of the newer built-up districts in New York City. It has plenty of shops and eateries along with The Vessel, The Shed, and The Edge.
The Vessel is an interactive art piece with 154 intricately interconnecting flights of stairs that provide some pretty cool views of the city and river. The design is so stunning and unique, it was really neat to see in person! It's unfortunately currently closed, however, you can still view it from the ground level.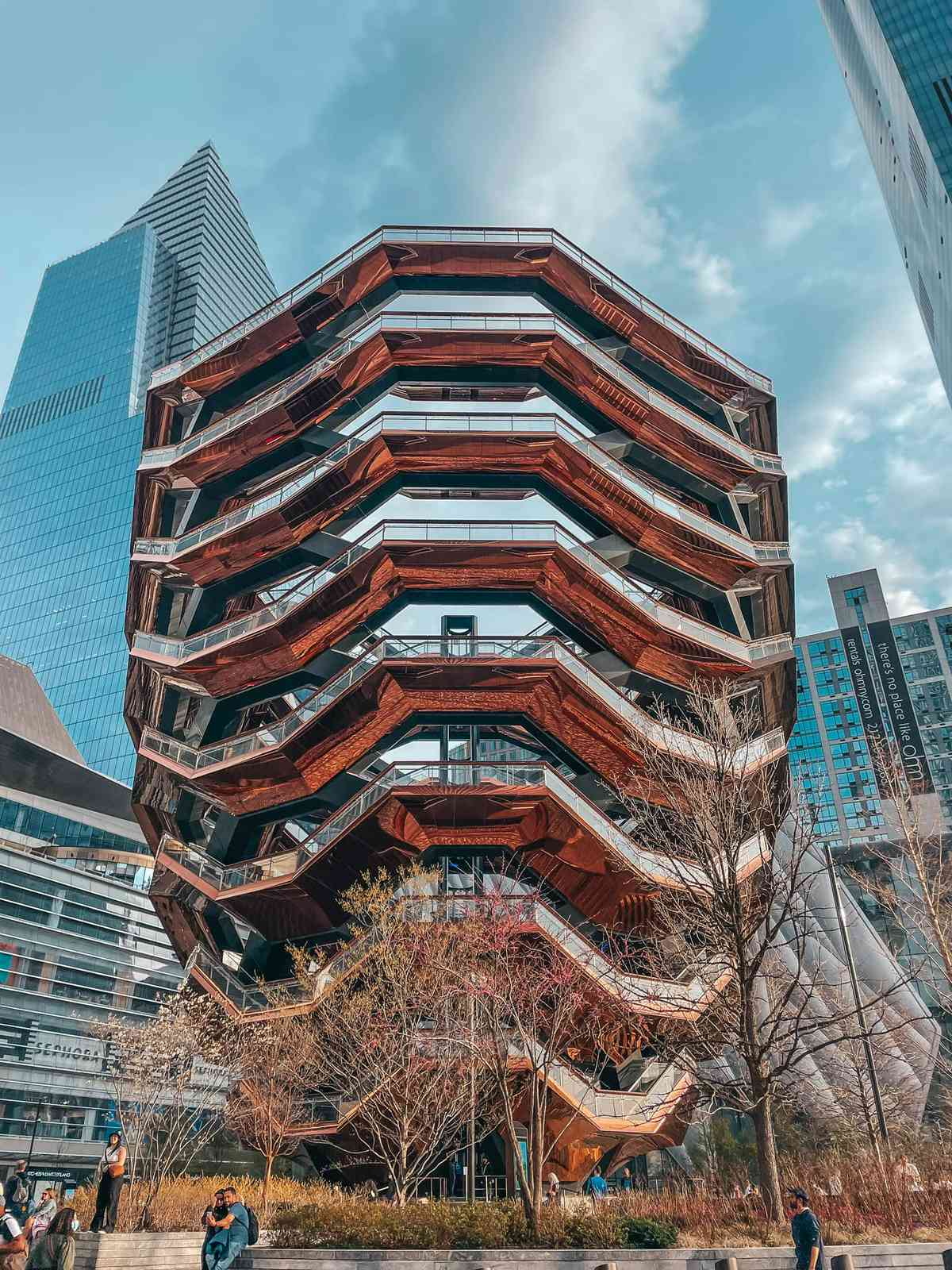 The Shed is a cultural performance center that showcases musicians, artists, authors, dancers, and more. If you want to experience the highest outdoor observation deck in the Western Hemisphere with an extremely unique design head over to The Edge.
This past NYC trip I went with the dolls from Once Upon a Dollhouse and we grabbed a drink and bite from Electric Lemon while we were in the area. I highly recommend it! The filet was so delicious. Plus I think I could literally live off of their carrots for the rest of my life and be happy.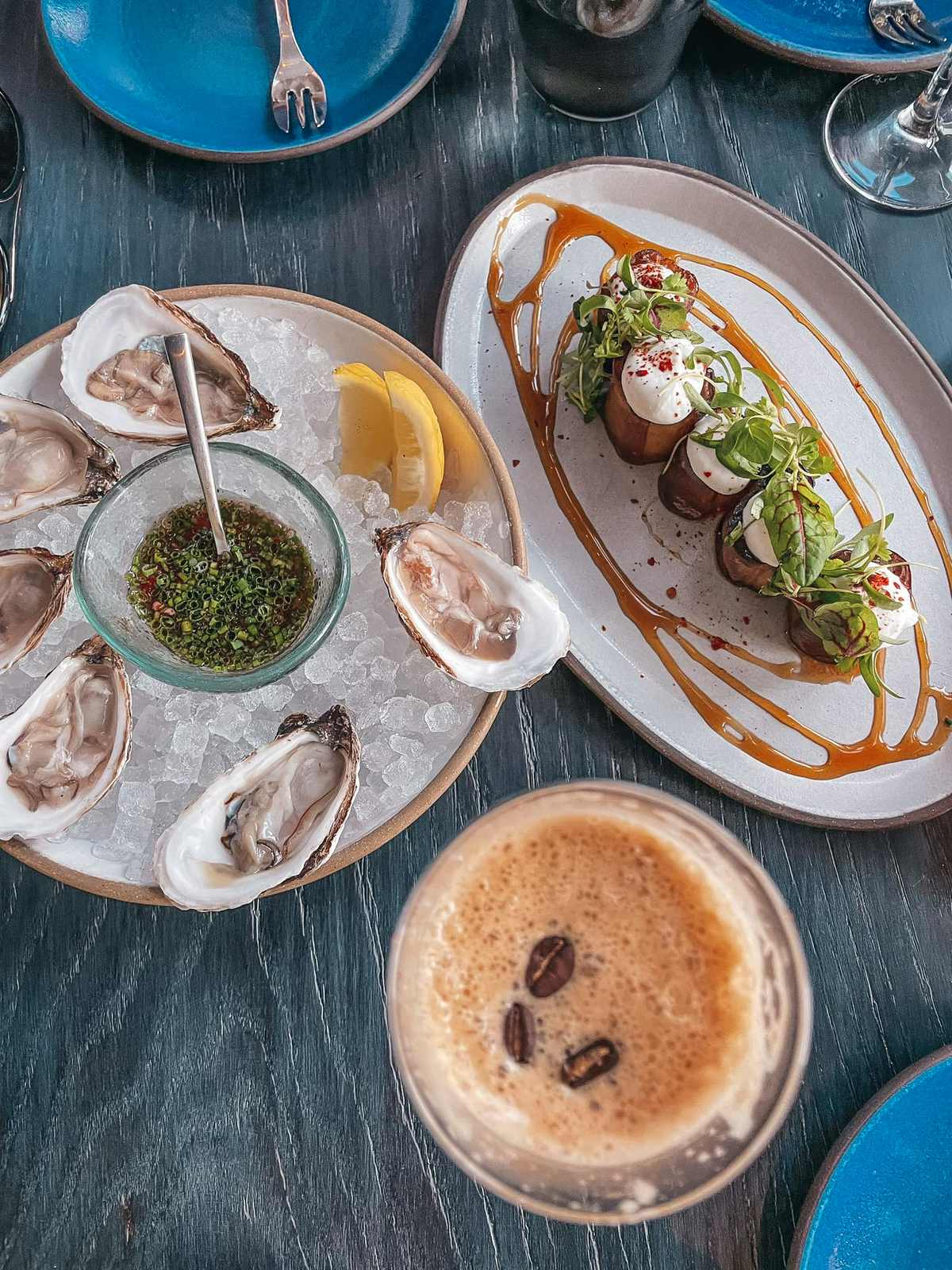 Statue of Liberty
If you want the complete experience of the Statue of Liberty including a guided tour of Liberty Island, access to the new Statue of Liberty Museum, a guided tour of Ellis Island, and access to the Immigration Museum check out this tour.
The cool thing about this tour is they give you three different tour options. They offer a comprehensive 4-hour tour, an express 2-hour tour, or an essential 30-minute tour.
If you don't really care to get off on Ellis or Liberty Island, you can do this express cruise. This is perfect for tourists on a time crunch. This option is time, and cost-efficient! It lasts around 50 minutes, which is a little longer than the essential 30-minute tour previously mentioned, but it's still $20 cheaper.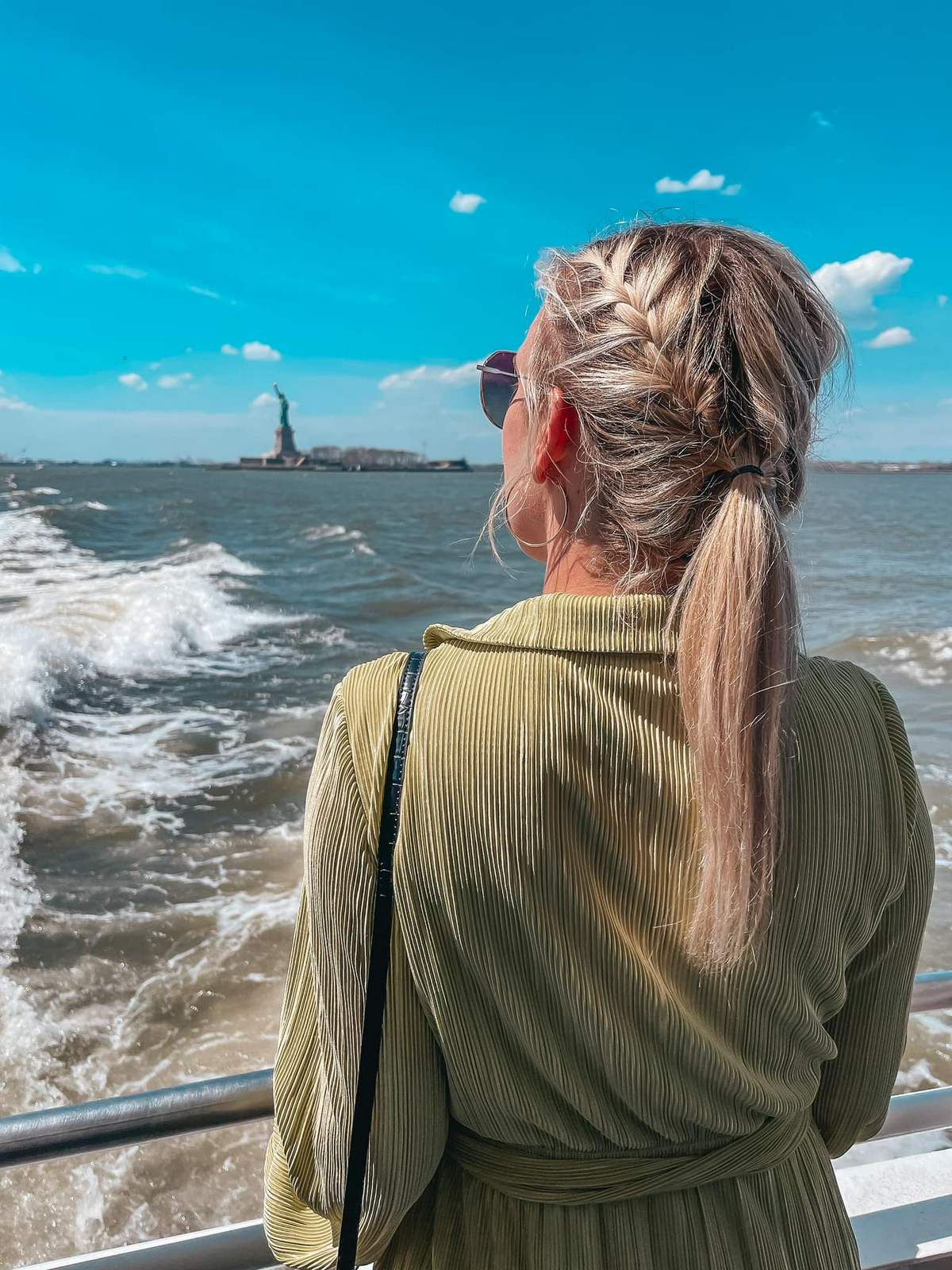 Brooklyn Bridge
Lower Manhattan and Brooklyn Heights are connected via the Brooklyn Bridge. As of 2018, this iconic NYC landmark averaged over 116,000 vehicles, 30,000 pedestrians, and 3,000 cyclists traveling over the bridge every day.
When we first arrived at the foot of the bridge we were quite overwhelmed by the swarms of people around it, and almost didn't walk it. We ultimately decided since we made it this way, we may as well experience it. I'm so glad we did! Once we got past the initial entrance it got significantly less crowded.
The views were amazing, and the photos we shot here were some of my favorites from the trip!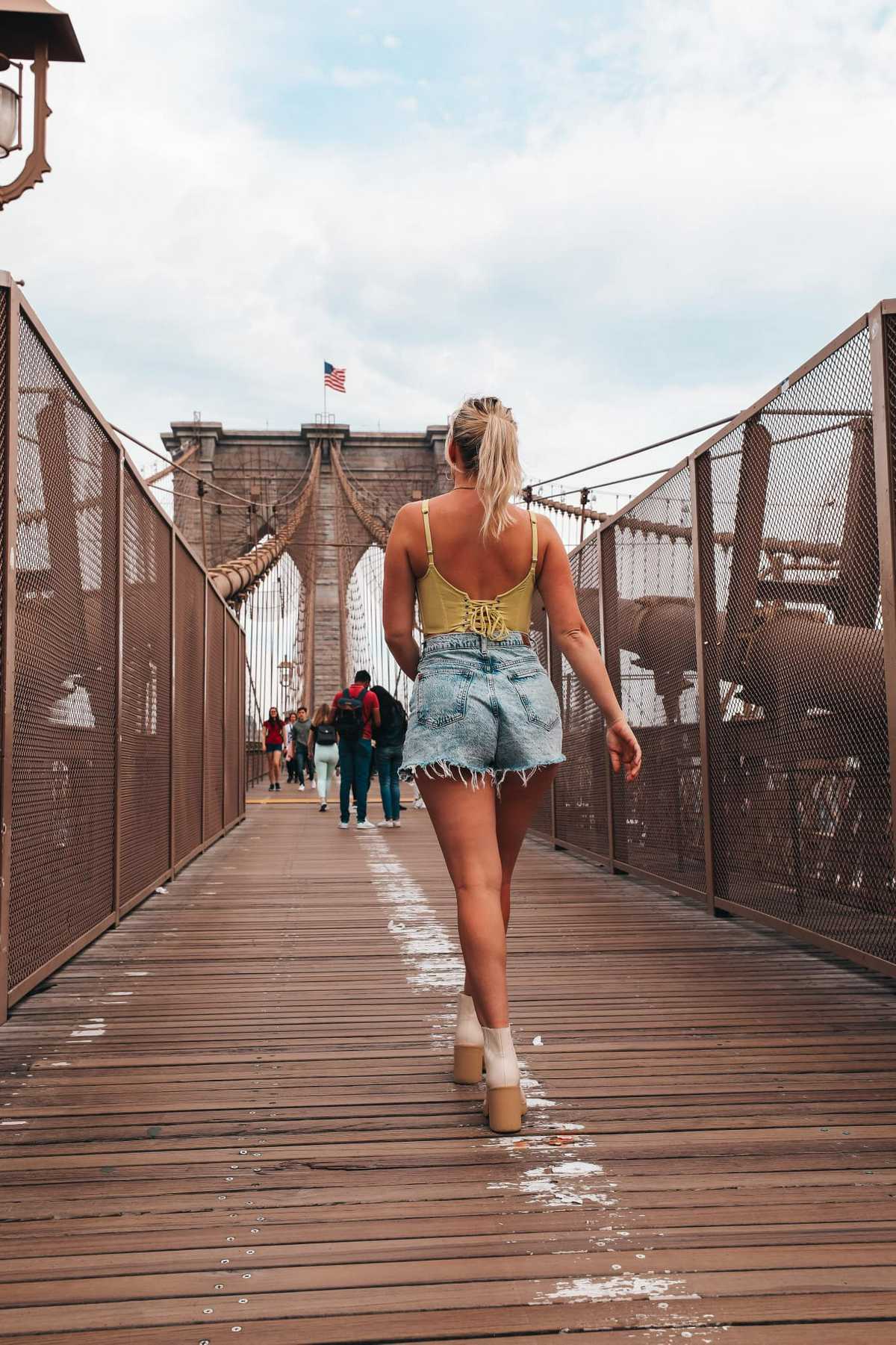 The High Line
The High Line is a public park on Manhattan's West Side built on a decommissioned freight rail line raised 30 feet above street level. It was saved from demolition by people and the city of New York and debuted in 2009 as a hybrid public place where visitors can enjoy nature, art, and design throughout this 1 1/2-mile-long park.
Little Island
Little Island is a new city space in Hudson River Park where residents and tourists alike may enjoy nature and art in a unique urban respite on the Hudson River.
The park has beautiful scenery with rolling hills, winding trails, and spectacular viewpoints. That alongside activities for all ages that include music, dance, drama, poetry, comedy, and art workshops make Little Island a great activity to add to your list of things to do in New York City.
Entry is free, however, during peak dates and hours a reservation is required. Reserve your tickets here.
Chinatown
With a population of between 70,000 and 150,000 people, Chinatown in New York is now the biggest concentration of Chinese people in the United States.
There are plenty of restaurants, shops, museums, and more to experience in NYC's Chinatown. Check out the 13 best things to do in Chinatown.
🎟️NYC CITY PASS🎟️
If you want to experience several of the most popular NYC attractions at a fraction of the cost, CityPASS is the way to go!
Click herе to see options
Rockefeller Center and Top of the Rock
No matter what time of year you visit New York City, there is always going to be something going on at the Rockefeller Center. Of course, it's extra special around the holidays with the Christmas tree and ice skating rink. But even outside of the holidays, you can enjoy concerts, filming of the Today Show, and even rollerskating at The Rink.
If you want epic views of the city, be sure to head to the Top of the Rock. It's debatable which views are the best between Top of the Rock and the Empire State Building. But many people's argument is that Top of the Rock is better because you get to capture the Empire State Building in your photographs.
One World Observatory
View the New York City skyline from the city's highest point (over 100 stories above the streets). Not only is it the city's highest point, but One World Observatory is the tallest building in the United States. You can take in the epic 360° views from the luxury of an indoor climate-controlled area.
I definitely don't think that you need to visit every skyscraper in the city, but I'll leave it to you to decide which is going to provide the best views and experience.
If you do want to visit more than one, CityPASS is definitely a great option for you!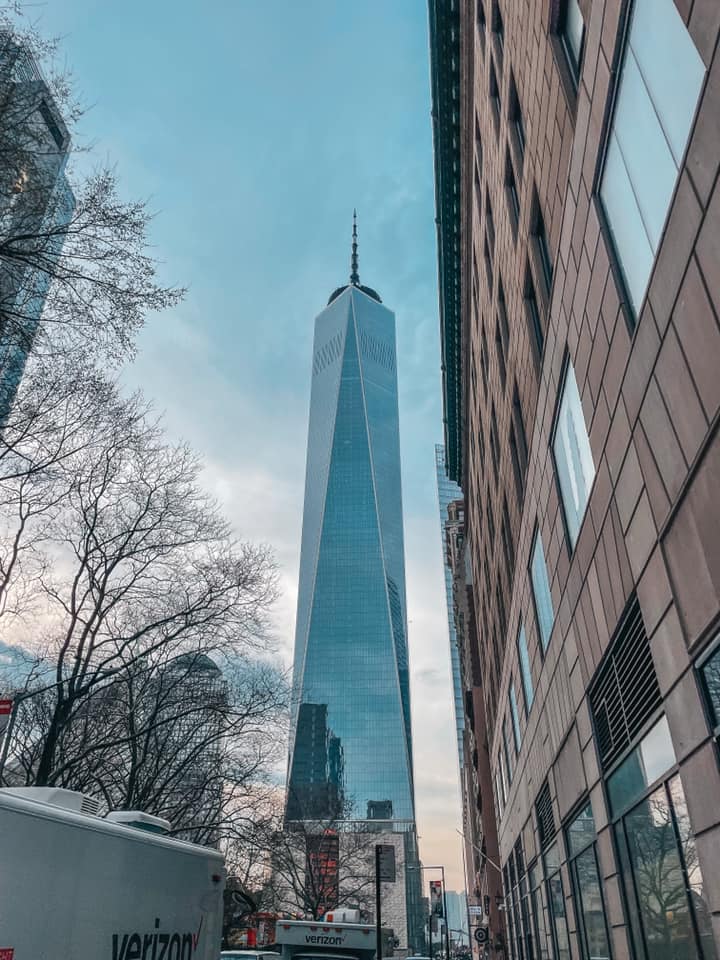 Washington Square Park
This iconic spot in NYC is full of history, entertainment, and beauty. From career chess players to the piano man (an artist who literally rolls out a piano in the middle of the park to play for the masses of Greenwich villagers and tourists) there is plenty of people-watching to be done here.
This park is also a great spot to enjoy a picnic, in the springtime you'll even be surrounded by some lovely blooms!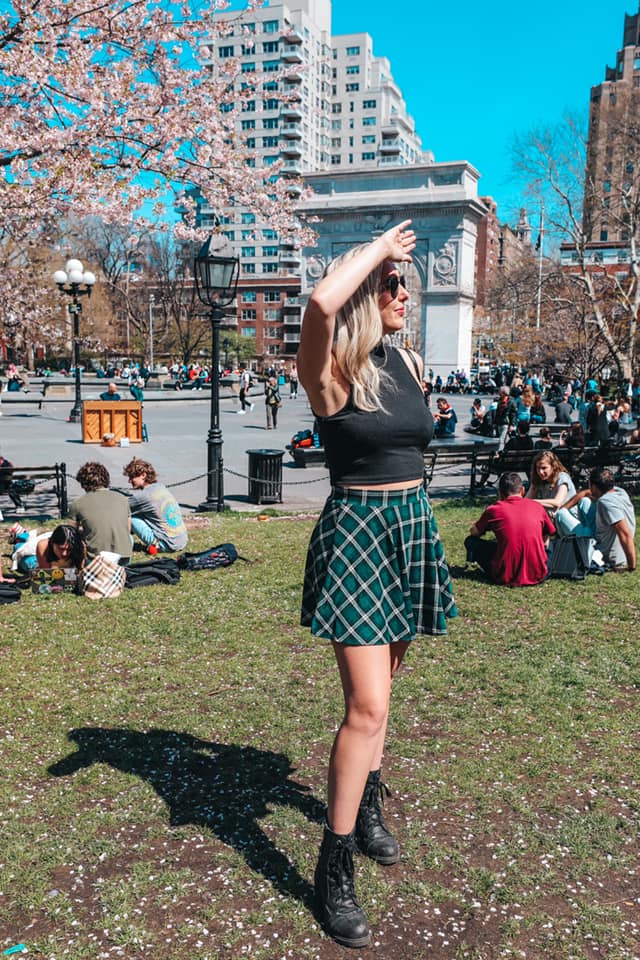 Visit the bar that How I Met Your Mother was based on
So I had quite the obsession with How I Met Your Mother. I mean, it is one of the funniest, most well-written shows of all time after all. If you too fell in love with the show, then you'll understand why McGee's made it to my list of New York highlights.
McGee's is the inspiration for McLaren's Pub which is one of the focal points of the show. They have photos of the cast hanging throughout the restaurant, and even a HIMYM cocktail menu with drinks such as The Naked Man and Wait For It….
The cool thing about NYC is there have been so many amazing shows and movies filmed here there are tons of fun stops like this you can make during your trip. Spiderman, Gossip Girl, Sex and the City, Friends, and so many more have been filmed here!
Check out this movie and TV tour if you're interested in seeing more.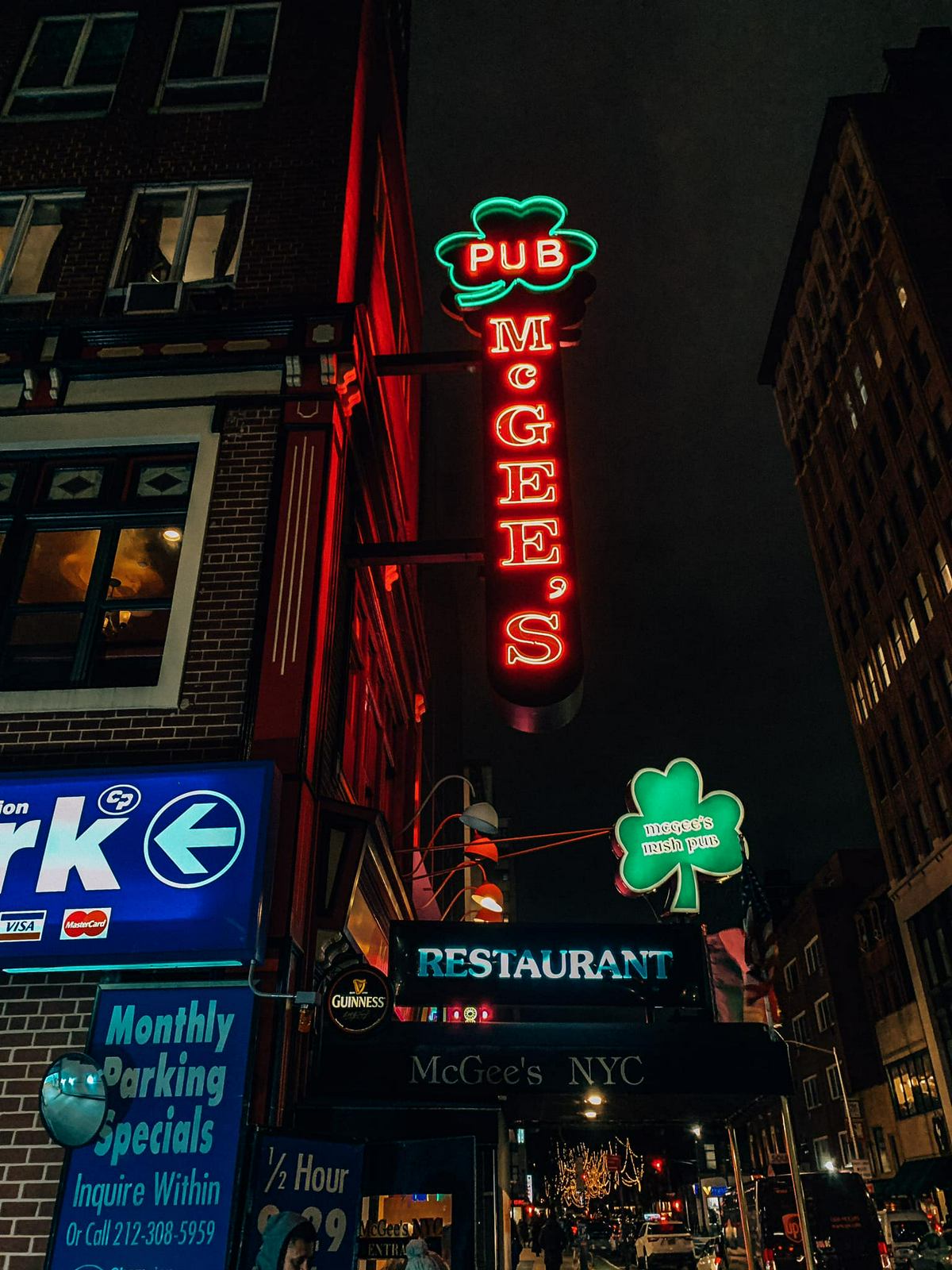 Times Square
Bright lights, huge digital billboards, and masses of crowds. Is it extremely touristy, overpriced, and congested? Sure, but honestly I still feel like it's a must-see. There are of course attractions such as Madame Tussauds and Ripley's Believe It or Not Museum, but I personally just enjoy wandering around the area in awe.
Pop into some shops, people watch as tourists engage with the dressed-up characters (you'll see everything from Elmo to Spiderman), or relax for a little at Bryant Park. Regardless of how you spend your time there, Times Square is certainly an iconic thing to do in New York City.
Check out this list of the best things to do in Times Square.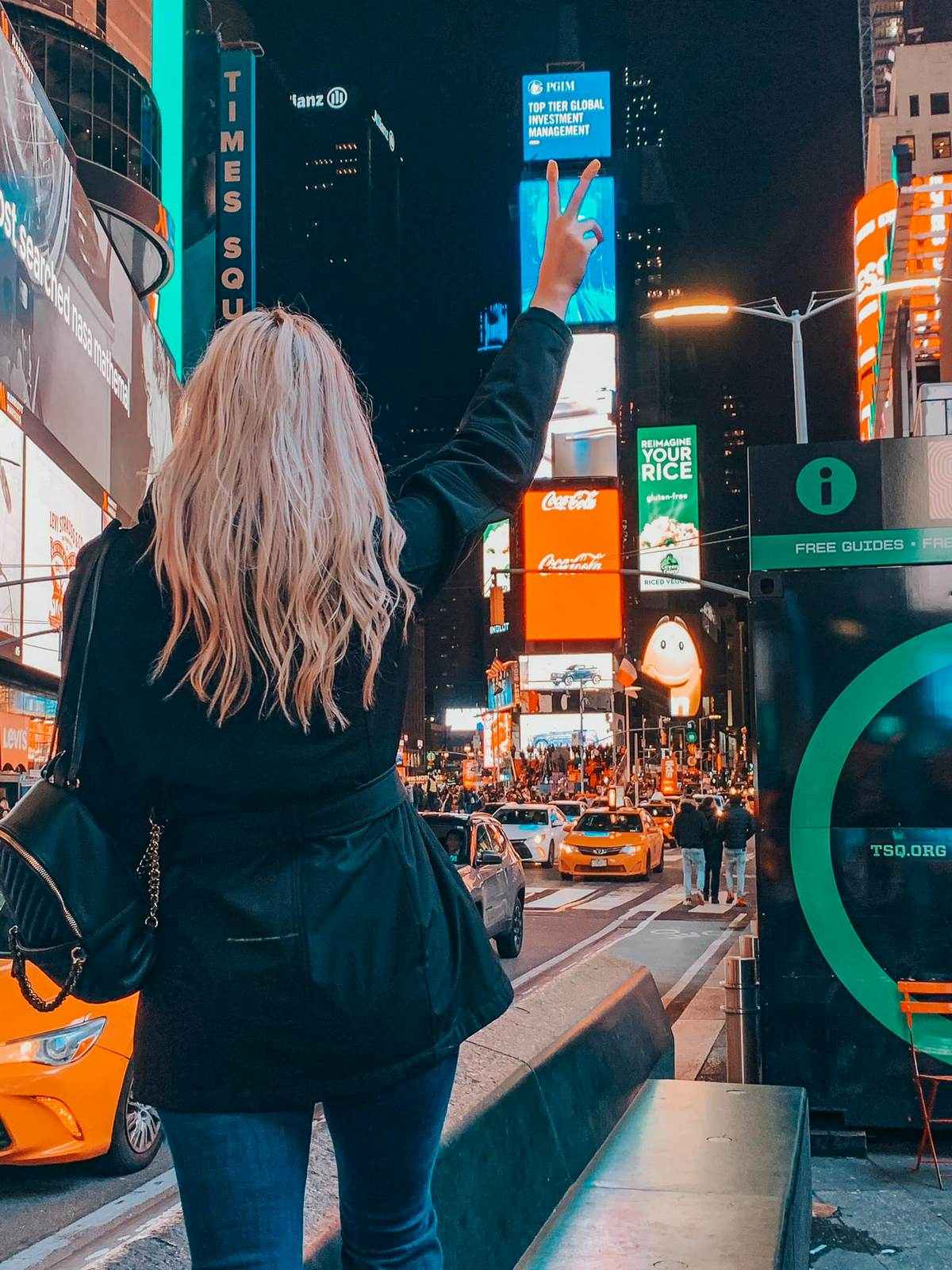 See a show on Broadway
Broadway is lined with renowned theatres and is ultimately the home base for American theatre. There is brilliant talent, and so many different shows and musicals to choose from.
Some favorites are The Lion King, Wicked, and Hamilton. Hamilton actually received 16 nominations and 11 awards (including best musical) at the 70th Annual Tony Awards.
9/11 Memorial & Museum
The 9/11 Memorial & Museum is dedicated to learning more about 9/11, documenting its effects, assessing its long-term importance, and paying tribute to those who died in the attacks in 2001 and 1993.
The memorial is composed of twin reflecting pools and man-made waterfalls which serve as uncanny footprints where the Twin Towers once stood. The 1-acre pools are surrounded by bronze panels with the names of each victim etched on them.
The museum uses multimedia exhibits, real-time recordings, legitimate relics, and an interactive table to tell the story of the attacks. It's a very somber experience, and even after all these years, it takes you right back to where you were that day on September 11, 2001.
Oculus
If you're in the area for the 9/11 Memorial & Museum at Ground Zero there's no doubt you didn't notice this large white, steel, odd-shaped building.
This building is known as the Oculus. It's a shopping mall and transportation hub. Regardless of whether or not you want to shop or use it for transportation, it's really a stunning sight to see on the inside as well.
Walk through it and admire its stunning architecture. If you want to avoid some of the crowds, visit outside of rush hour when New Yorkers are most likely traveling to work (11 am- 3 pm or after 7:30 pm).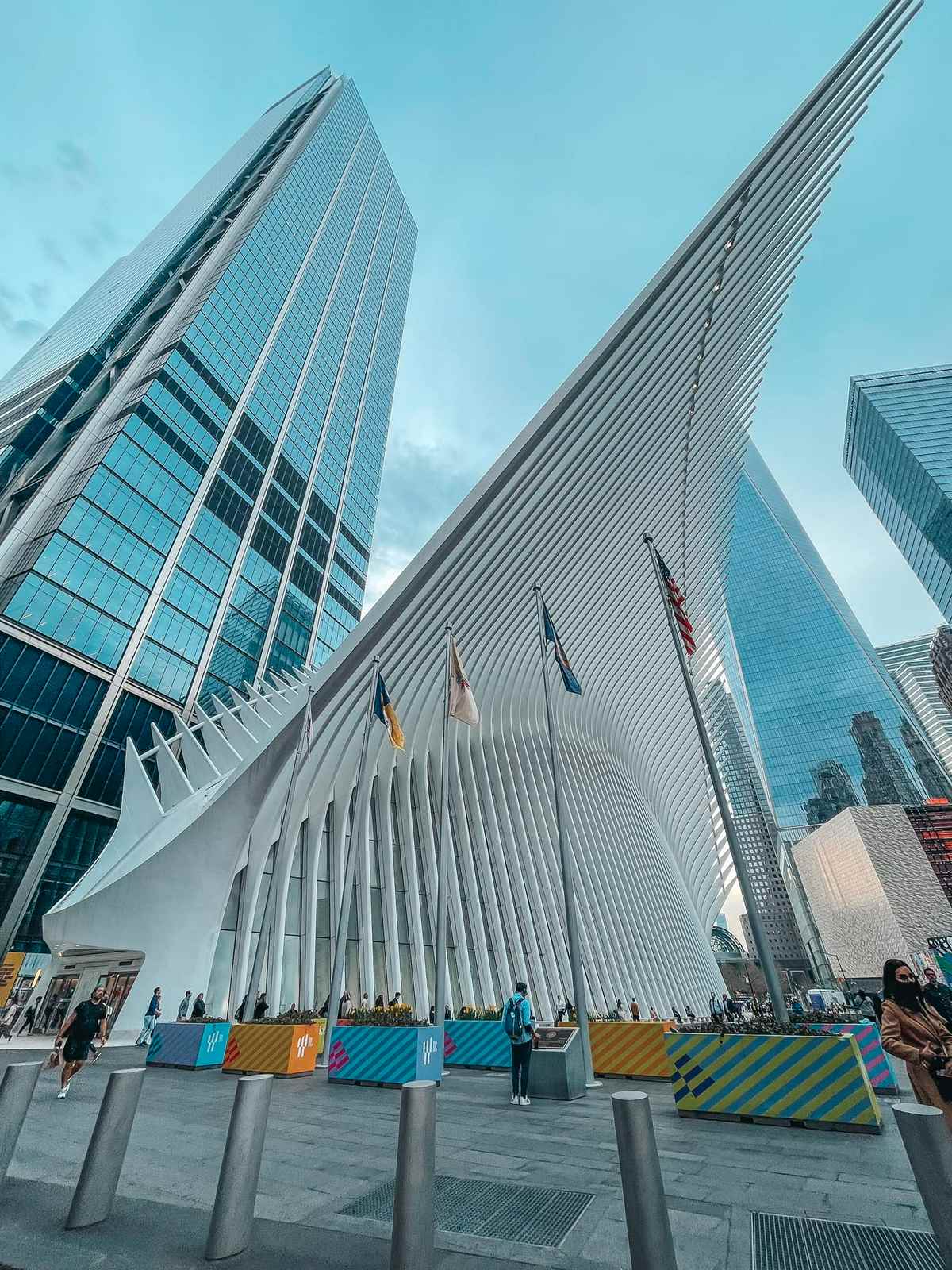 The Morgan Library and Museum and New York Public Library (Stephen A. Schwarzman Building)
Maybe it's just me, but I absolutely love visiting beautiful and unique libraries and bookstores when I travel. The Morgan Library and Museum is beyond stunning. You can visit Tuesday-Sunday from 10:30 am to 5 pm (Friday they stay open until 7 pm) for $22.
They do offer "Free Fridays", which occur every Friday from 5 to 7 pm. Tickets are available one week in advance and reservations are required.
The Stephen A. Schwarzman Building is also a really beautiful library in NYC. It may not be quite as grand as The Morgan Library, but it still has stunning architecture, and beautiful ceilings, and they offer free tours!
Chelsea Market
I really loved visiting the Chelsea Market, it definitely reminded me of something that we would have here in St. Pete. It serves as a food hall and shopping mall and even has some immersive art exhibits.
There is plenty of yummy food and amazing vendors to check out at this spot, so if you're in the area I highly recommend visiting what is considered to be one of the greatest indoor food and retail marketplaces in the world.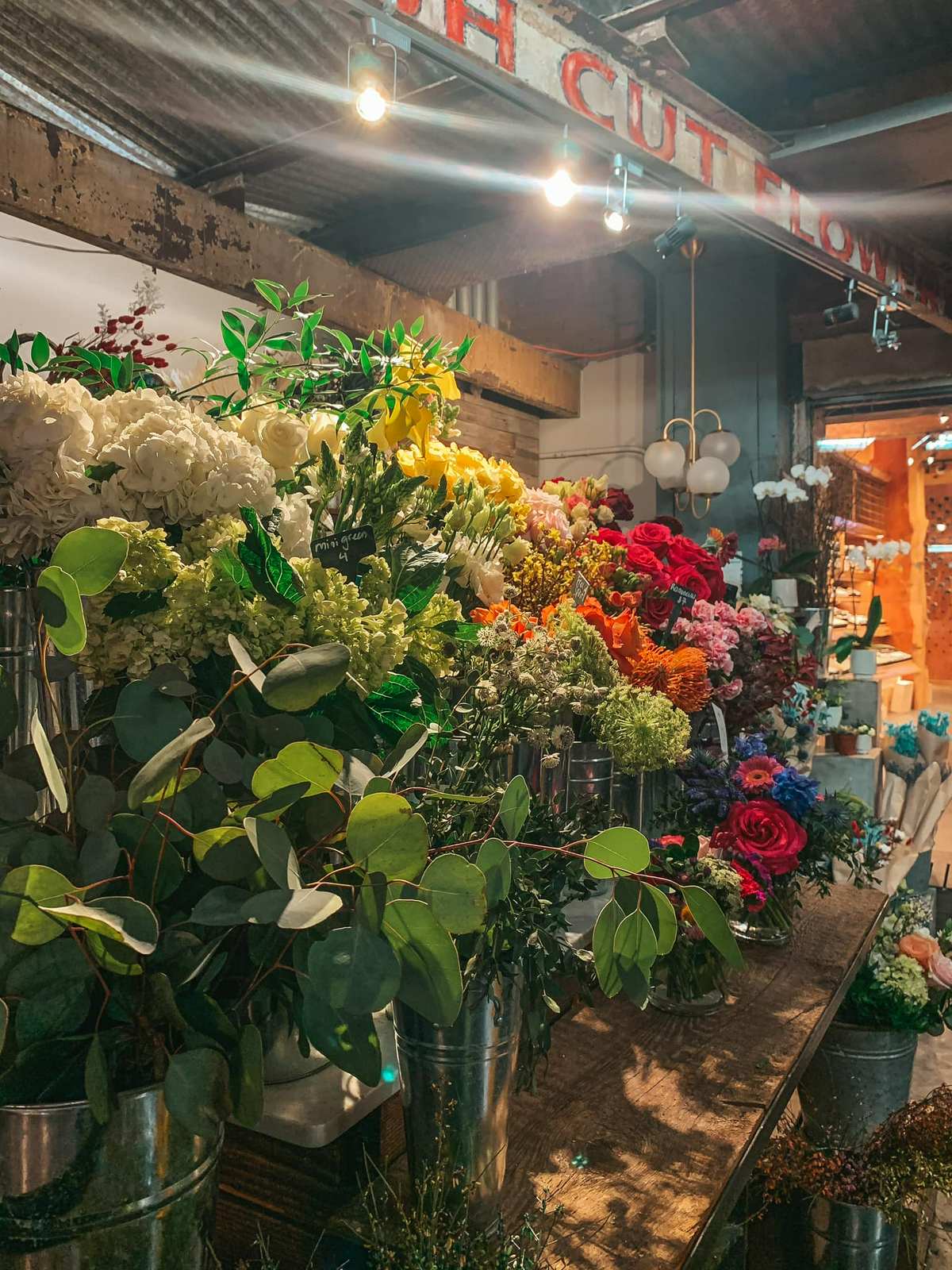 Grab an NYC bagel
So the first several times that I visited NYC I wasn't a fan of bagels. Wild, I know! So this last time I of course had to make it a priority to experience an NYC bagel. Of course, it did not disappoint.
I am very plain Jane when it comes to bagels and legit just eat it plain because I'm not a fan of cream cheese. Or so I thought. When you walk into an NYC bagel shop it looks like a gelato shop. Except instead of gelato it's all different variations of cream cheese!
Aside from the cream cheese, you can add egg, meats, veggies, lox, and more! There are a number of amazing bagel shops throughout the city, we went to the one closest to our hotel which was Ess-a-Bagel. Get there early, because the lines get LONG! I probably waited around 45 minutes and the line wasn't even out the door yet (it was by the time I was leaving).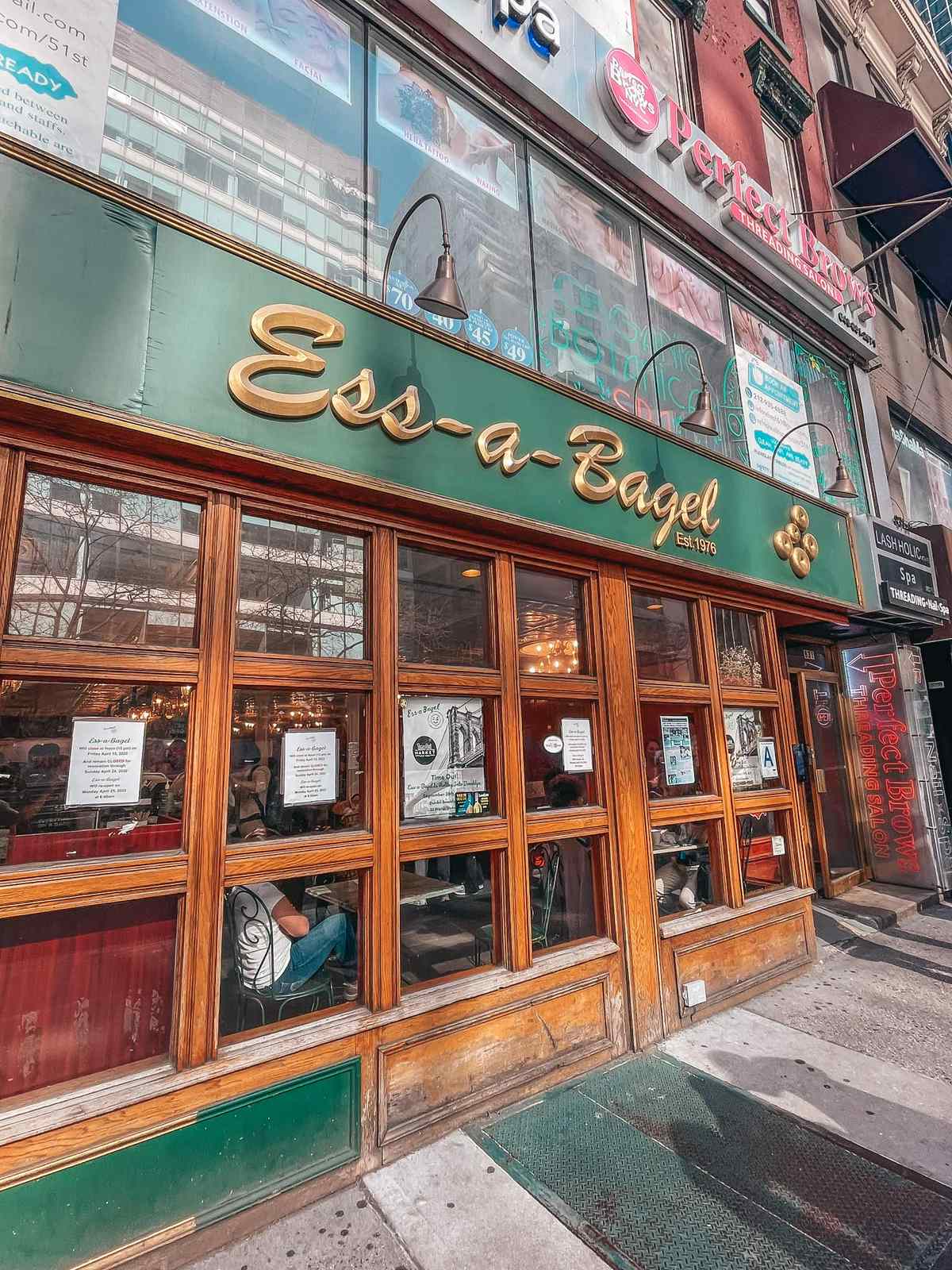 Central Park
I'm pretty sure this is part of everyone's New York City highlights! Central Park is one of the most famous parks in the world, and it is HUGE— 843 acres to be exact. While the list of things to do in New York City is quite lengthy, the list of things to do in Central Park alone could contribute to a good amount of that!
There are museums, a concert hall, notable movie and TV show sites, gardens, restaurants, a carousel, and even a zoo. In addition, you can enjoy a picnic, a yoga class, a boat or Gondola ride, Strawberry Fields (a living memorial to John Lennon), and so much more.
The park is 2 1/2 miles long and 1/2 mile wide, so if you are really set on seeing as much of it as you can a pedicab or bike tour may be your best bet. Not to mention your guides are often more than willing to snap pics of you in all of the famous spots you'll be stopping at.
If you want to explore the park efficiently but don't necessarily care about having a tour to provide you insider info and facts then you can get a bike rental by itself for pretty affordable rates!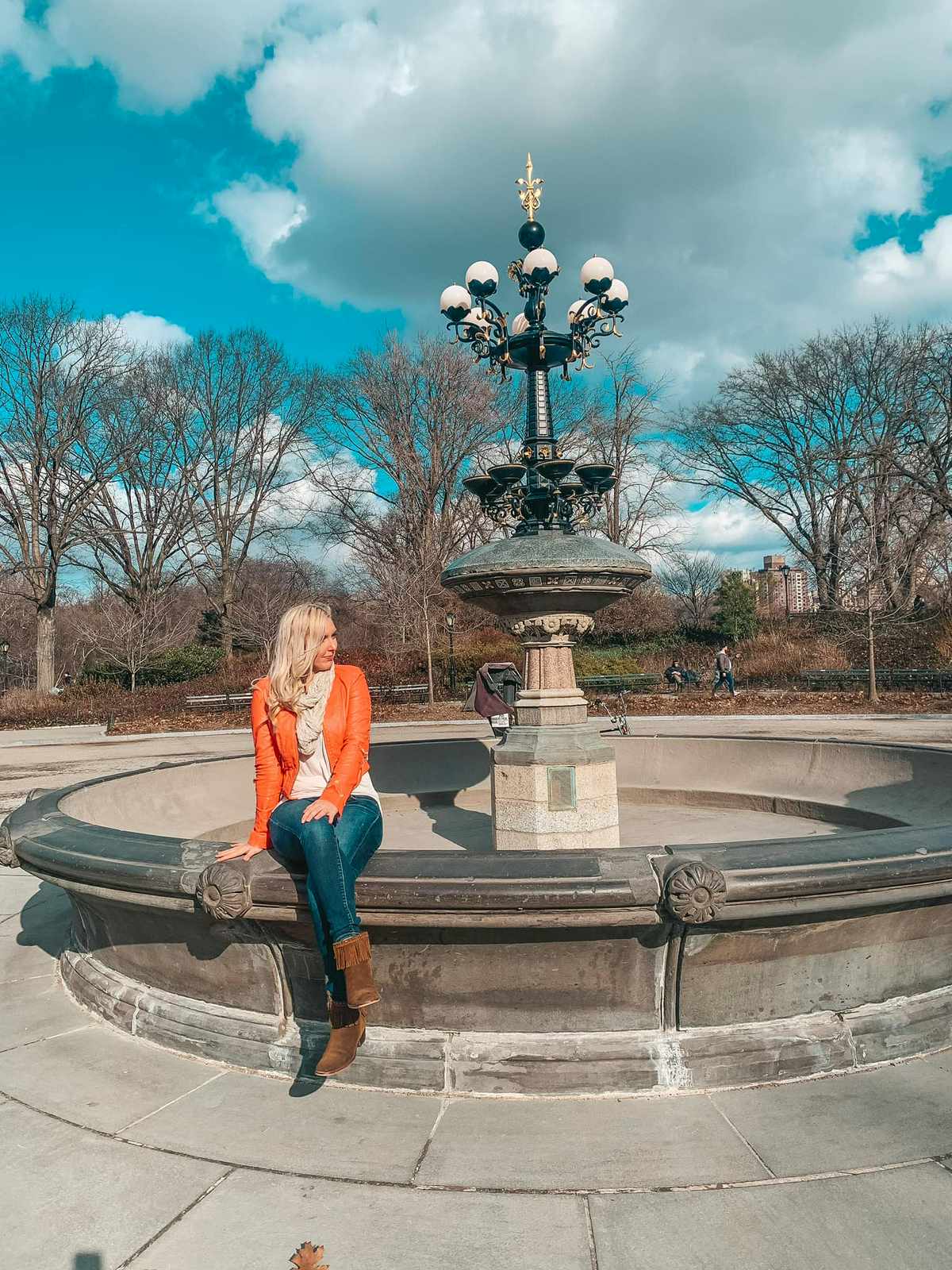 The MET
Located on the eastern edge of Central Park on Manhattan's Upper East Side, you will find the Metropolitan Museum of Art, aka The MET. The MET is actually the Western Hemisphere's largest art museum!
Its permanent collection, which is split into 17 curatorial divisions, has almost two million items. Along with their permanent collection, they also have several temporary exhibits, and even fun events (one of them being Date Night at the MET).
Tickets are $25 for adults, however, if you want to make the most of your experience you can do a guided tour (which includes your admission ticket and skip-the-line access) for $50.
While you're in the area check out these awesome restaurants on the Upper East Side!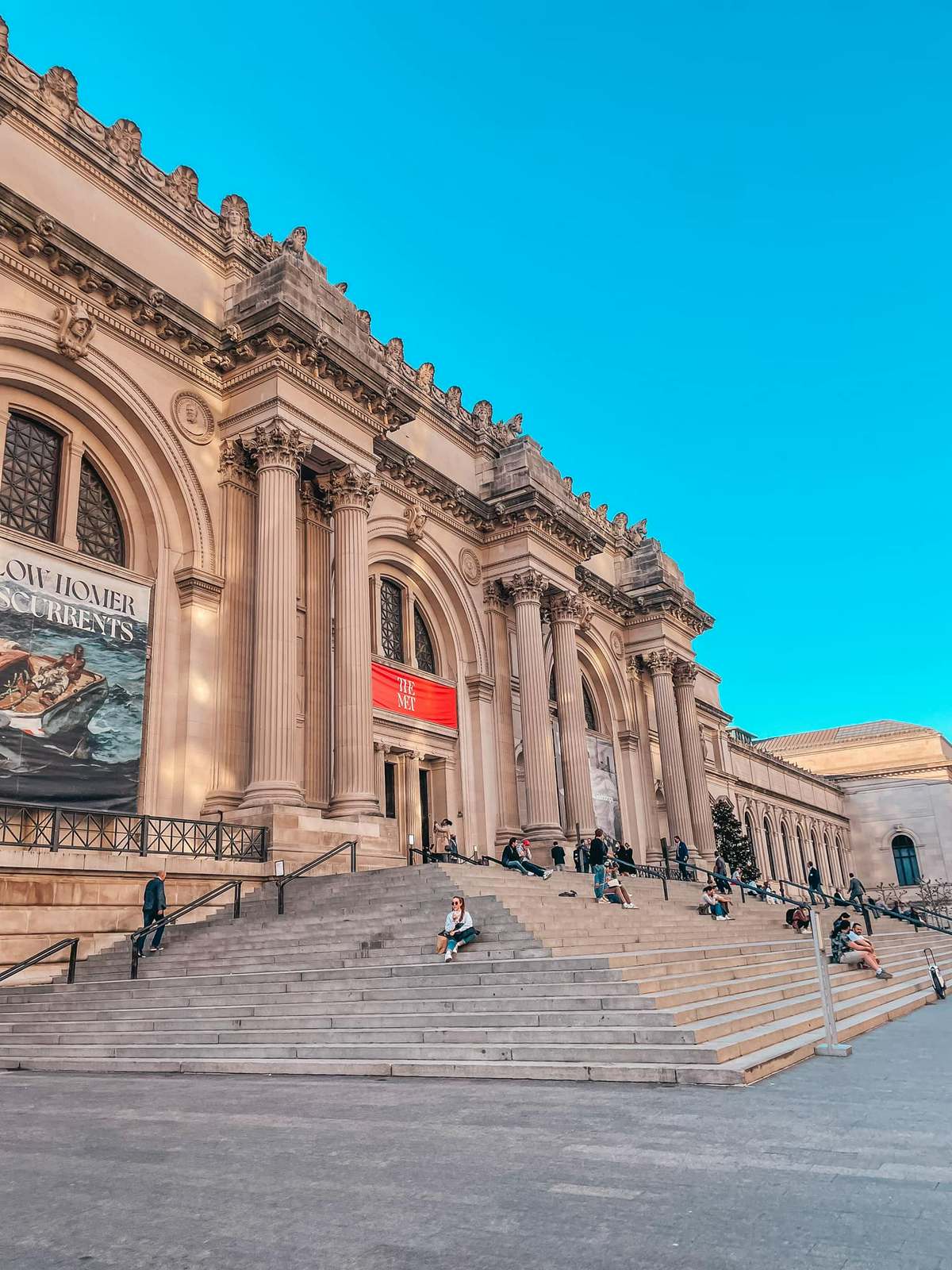 Hop-on hop-off bus tour
This NYC activity may be controversial. Honestly, when I visit new places I really enjoy, and see the benefit of doing the hop-on hop-off bus tours. The fact that they take you to all of the iconic landmarks in a city, as well as give you a guided tour for less than $60 is a pretty good deal in my book.
Full disclosure, the last time I did the one in NYC was probably around 8 years ago. I will link the one that I used, however, I am seeing very mixed reviews. I am not sure if COVID affected the way they run their business, but I would definitely look into it and weigh out your options!
Next time I visit NYC (which hopefully won't be too far away!) I will use them again so I can give you my own personal updated experience.
Grand Central Station
Similar to the Oculus, Grand Central Station can be used for shopping, dining, or transportation. Be sure to admire the stunning architecture, chandeliers, and sky-themed ceilings.
There is really a lot of interesting history with Grand Central Station, and if you have the time I urge you to check out this NYC "secrets of Grand Central" walking tour.
Keep reading to find out the secret bar that is located here!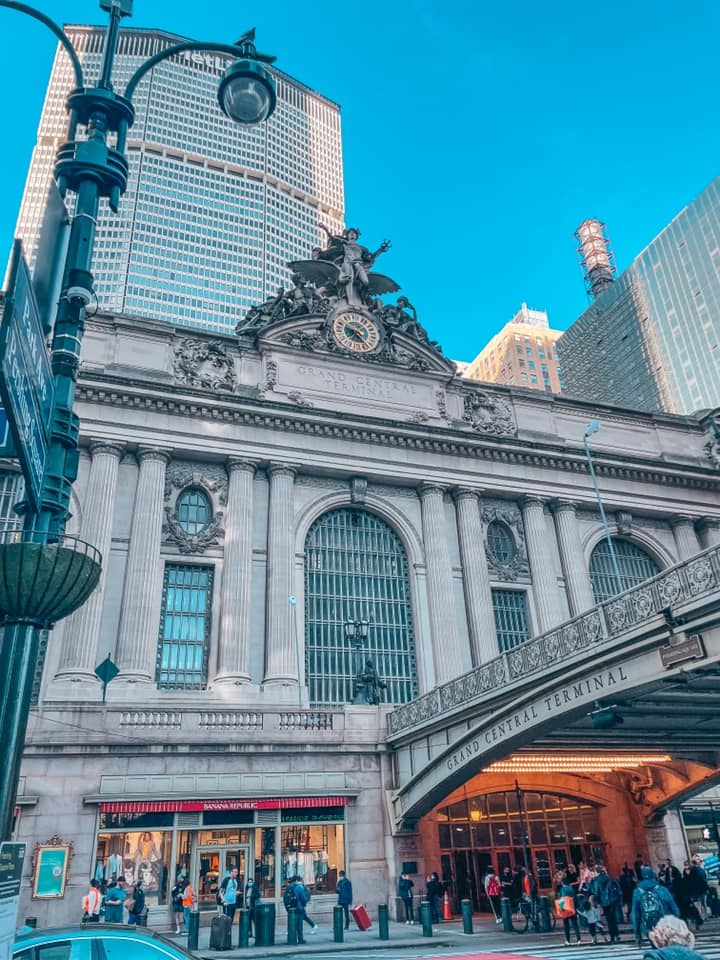 Visit one of NYC's aesthetic coffee shops
Of course with how fast-paced New York is, you know there has to be some amazing coffee shops behind that buzz. No matter where you are staying, or exploring, you're sure to be in walking distance of a great coffee shop. And no, I don't mean Starbucks.
Here is a list of some popular NYC coffee shops. I personally enjoyed Felix Roasting Co. and Remi43. There were actually two different Remi43 locations super close to one another, and both were worth a visit! They serve as a flower shop as well and their rose latte gave me life.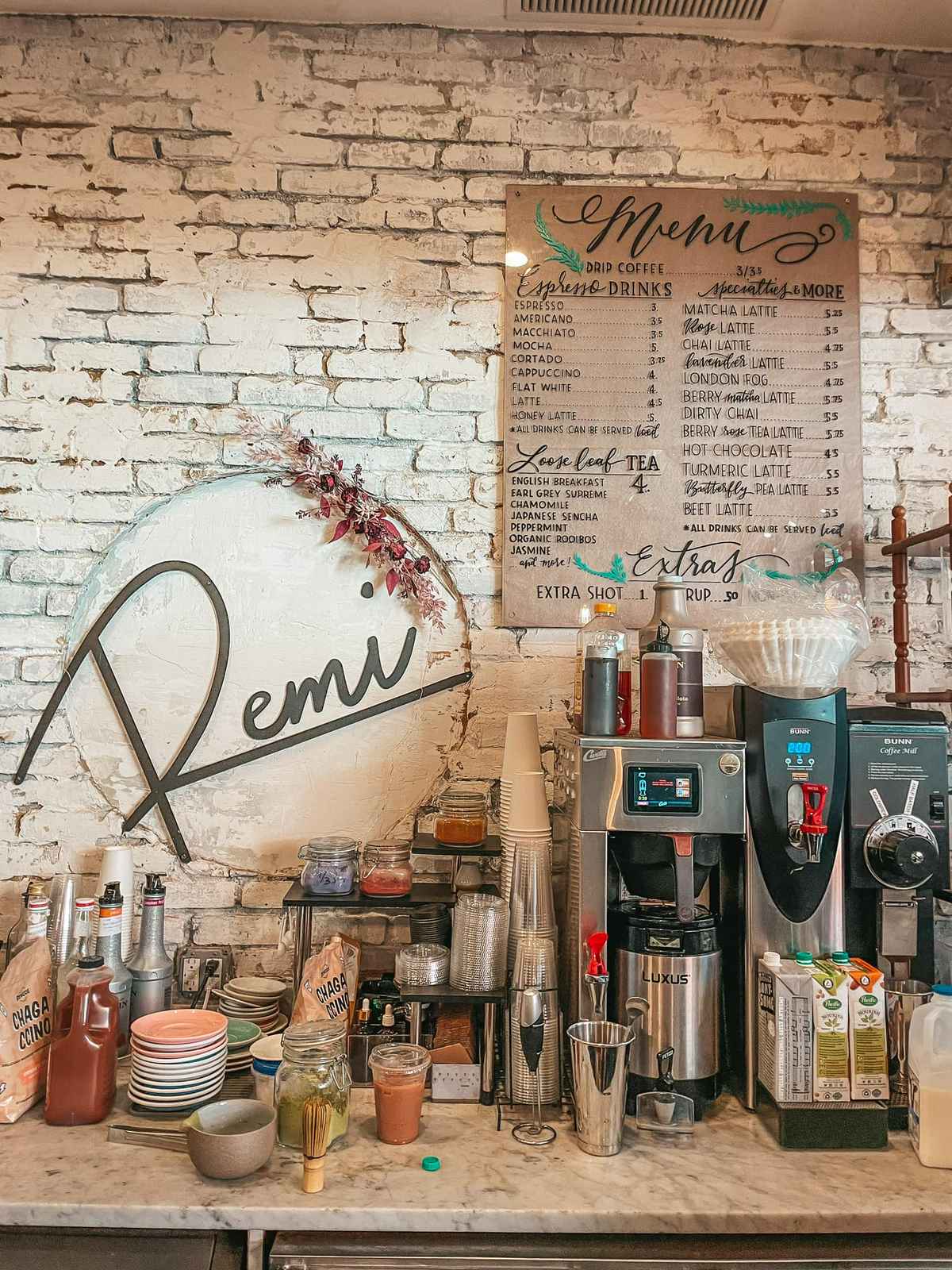 Fifth Avenue
If you love fashion and shopping, NYC's Fifth Avenue is your holy grail. With stores like Bergdorf Goodman, Tiffany & Co., Armani, and so much more, Fifth Avenue ranks as one of the most expensive shopping districts in the world.
While you're here be sure to pier at St. Patrick's Cathedral, it's absolutely stunning!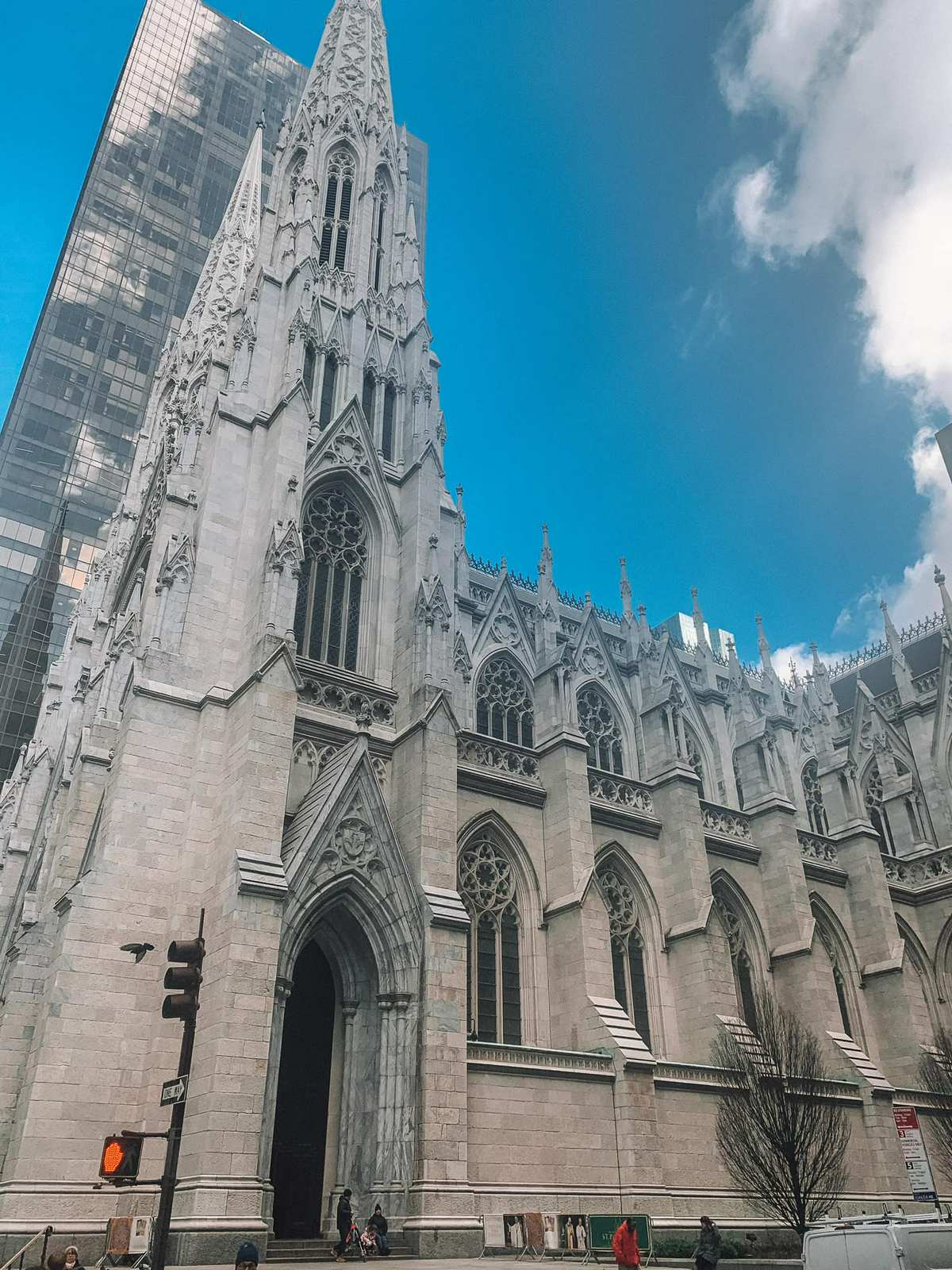 Grab a drink at a rooftop bar
In a city full of skyscrapers, it should be no surprise that there are more than enough amazing rooftop bars to enjoy a drink or bite at.
In a place like New York City of course rooftop bars are the most ideal in the spring and summer, but some spots have managed to make use of their location even in the colder months!
Rooftop bars like 230 Fifth provides heated igloos for its guests during the colder months! SERRA by Birreria is located in Eataly and has a mostly covered terrace allowing it to be temperature and weather-controlled. They totally change the decor depending on the season and it's absolutely breathtaking year-round.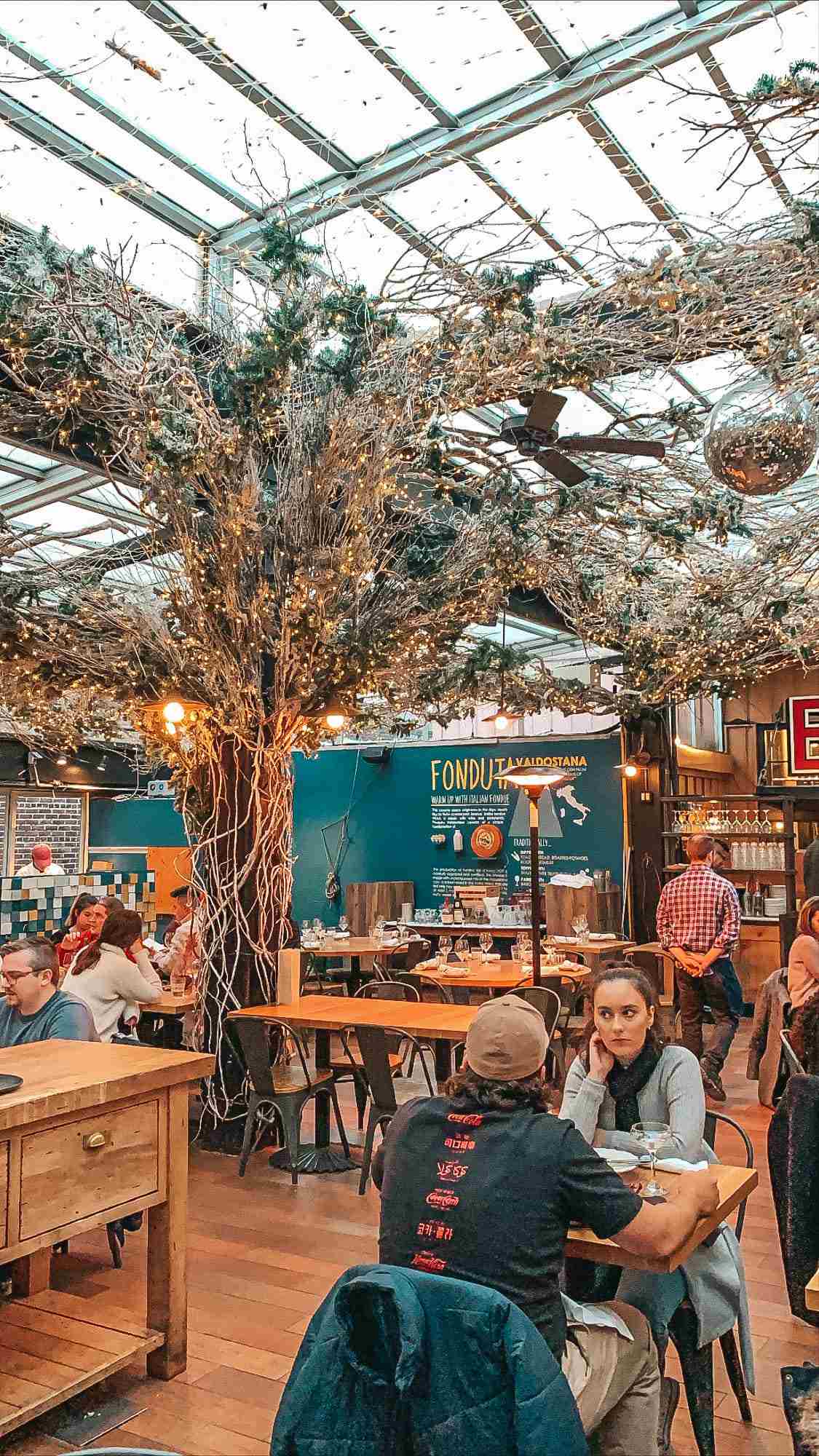 Experience an NYC speakeasy
If you're new here, speakeasies are my favorite type of bar! The first time I actually heard about them was before a trip I was taking to NYC many, many years ago.
Ever since I have been infatuated with the secrecy behind this style of bar, from the cleverness in implementation to the innovative craft cocktail experience they provide. So naturally, this is on my list of New York highlights.
New York City does quite an amazing job of hiding some of these bars. We went to The Campbell which was actually located inside of Grand Central Terminal! For a speakeasy that is so secret it doesn't even have a name for you to look up, and opens somewhat randomly dependent on the vibe at the restaurant that night DM me on Insta.
Here is a list of some of the top NYC speakeasies! If you enjoy tours, this guided tour takes you on a speakeasy bar crawl in Lower Manhattan and Greenwich Village. You will get to experience and skip the line for several local speakeasies and even get historical facts along the way.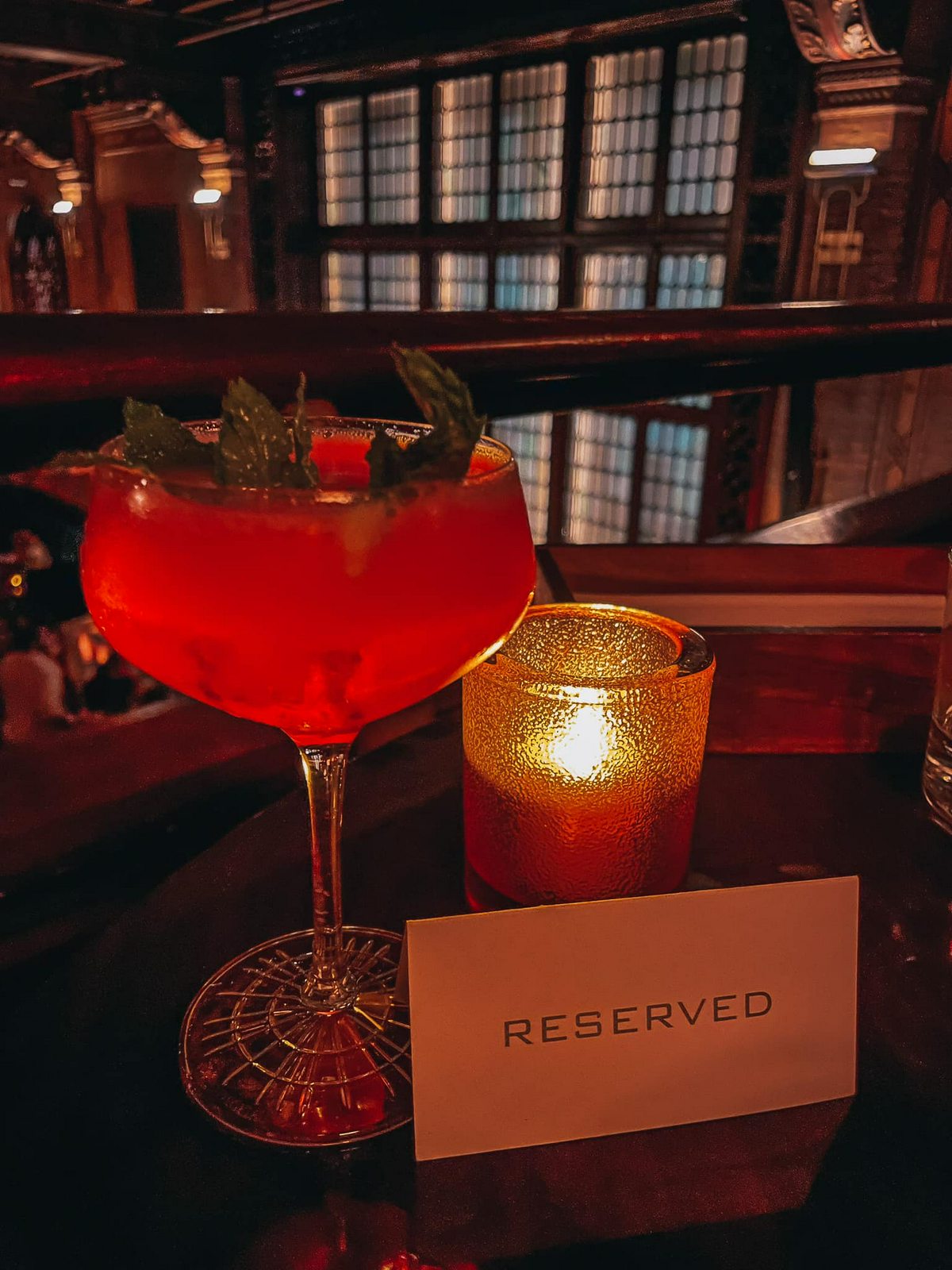 Hail a cab
I honestly don't know why this excites me so much, but I really do find so much joy in hailing a cab when I visit NYC. I highly recommend taking a cab over Uber as they are typically wayyy cheaper.
Tip: If the cab light is on that means it's available to give a ride, if the light is off that means it has a passenger or isn't picking up at the moment.
Places that I haven't been to, but are on my list
A few more random recommendations for your NYC trip are to check out @Nine if you want amazing Thai food, 19 Cleveland for Mediterranean cuisine, Bambina Blue for delicious gelato, and Tiny's & The Bar Upstairs just because it's quirky and cute.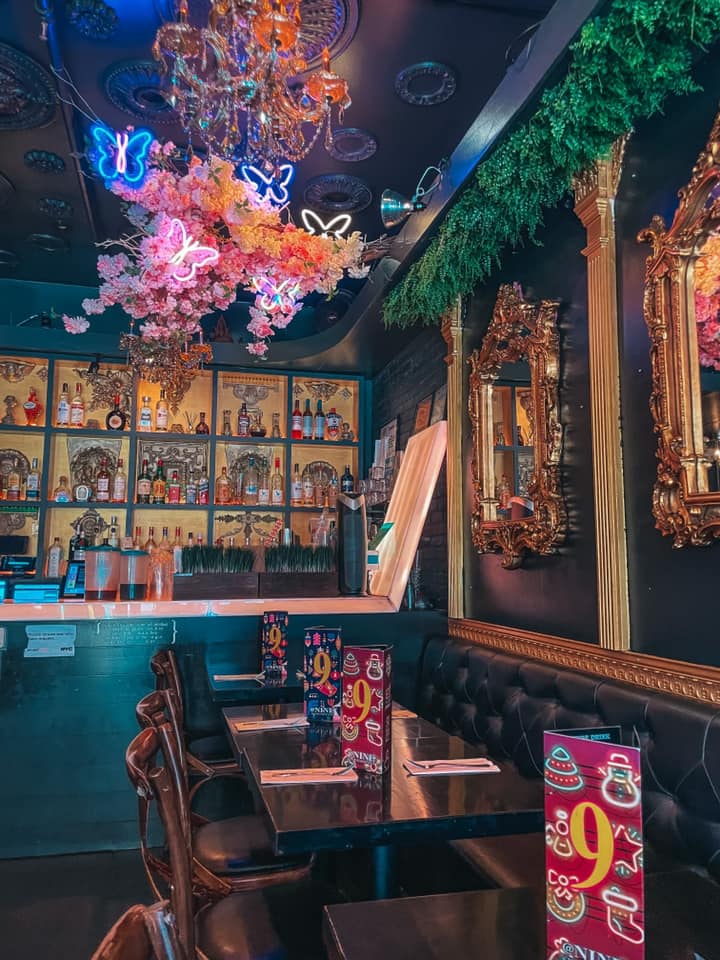 I also want to be clear that NYC is not for everyone. Honestly, the people can be mean, the streets can be dirty, and the traffic is horrible. For me, it's just a place that I have always loved. I love that it's a city full of dreamers and epic adventures waiting to happen.
I hope that you enjoyed my list of things to do in New York City! Please be sure to share all of your recs with me so I can add them to my list for the next time I visit the concrete jungle!
If you enjoyed this post don't forget to like and share 🙂 Follow me on Instagram @guidedbydestiny for more travel content! Check out my post on New England in the fall while you're exploring the north!