This post contains affiliate links which means that I will make a small commission if you purchase a product after clicking on any of them, at no extra cost to you.
White sand beaches, mouthwatering seafood at beachside eateries, and exciting nightlife. What more could you possibly want from a Florida bachelorette party location? This comprehensive St. Petersburg bachelorette party guide will provide you with all the information. Unique things to do, interesting bars, where to stay, and more!
Also, before you go be sure to check out my epic list with a variety of fun and unique items perfect for any bachelorette party, including adult drink pouches, bachelorette party games, photo booth props, and more!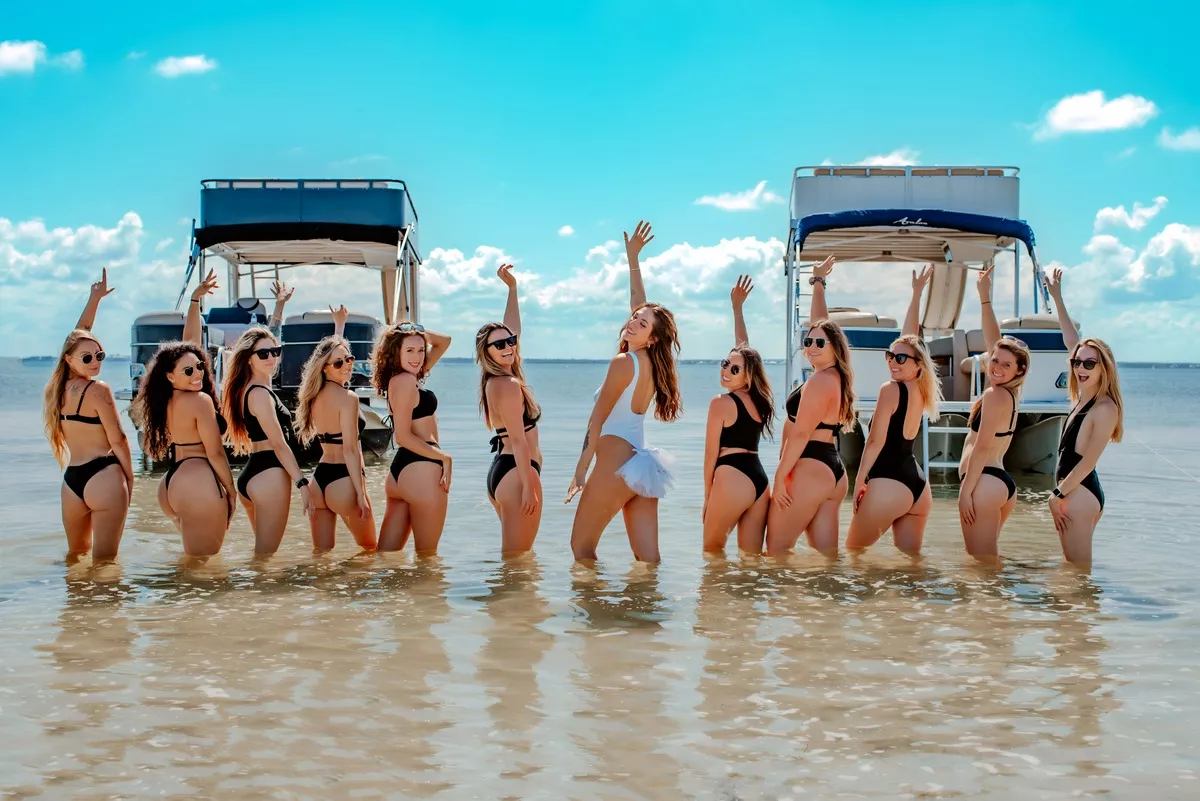 St. Pete Florida Bachelorette Party Guide
Quick links for your St. Pete Bach Party
🏨 Accommodation
Easily compare prices, secure great deals, and enjoy the added benefit of flexible cancellations up to 24 hours in advance for the majority of hotels with Booking
🎟️ Tours and tickets
Discover your next adventure with ease by using Viator which allows you to explore a multitude of local tours, ensuring you find the best experiences at the best prices.
🏠 Vacation rental
VRBO is the best tool for finding accomodation for big groups if you want to keep the girls together!
Why should you have your bachelorette party in St. Pete?
Let's start off with the dreamy weather— 10 months out of the year St. Pete has amazing warm weather. Even in the Florida winter off-season where rates are more affordable, you're likely to have sunshine and temps in the 60s.
Along with the great weather, St. Pete is an easy destination to get to. Fly into Tampa International Airport (TPA) which is just 20 minutes away from downtown, or fly Allegiant into the St. Pete Clearwater Airport (PIE). This is a good budget-friendly flight option. It is a bit harder to secure flights to this airport due to its small size and limited carriers, however, it can be quite economical!
And the final reason you should have your bach party in St. Pete is that there are so many fun things to do! And don't worry, I'll be covering them all in this post.
If you want to explore other areas such as Tampa or Clearwater, you may need a rental car. Other than that depending on where you stay St. Pete is very walkable and the downtown area and beach are just a short Uber away.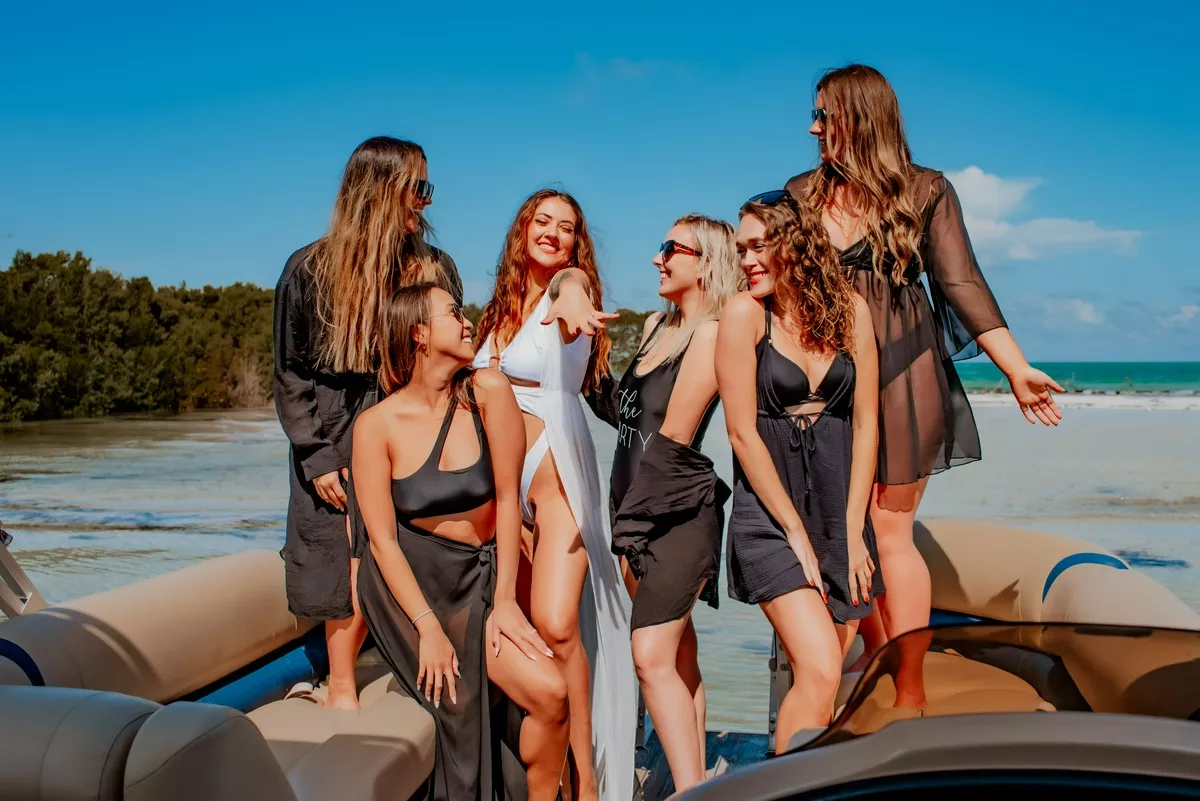 Vendors to check out for your St. Pete bachelorette party
Planning and decorating: Tampa Bay Baches and Tampa Bay Bachelorette both provide full-service assistance for all of your party planning and decor needs! From fridge stocking to itinerary planning of course, they will make any theme your heart desires come to fruition with their decor and detailed touches.
Custom coconuts from Surfing Coconut: This is such a fun, unique, and delicious addition to any party!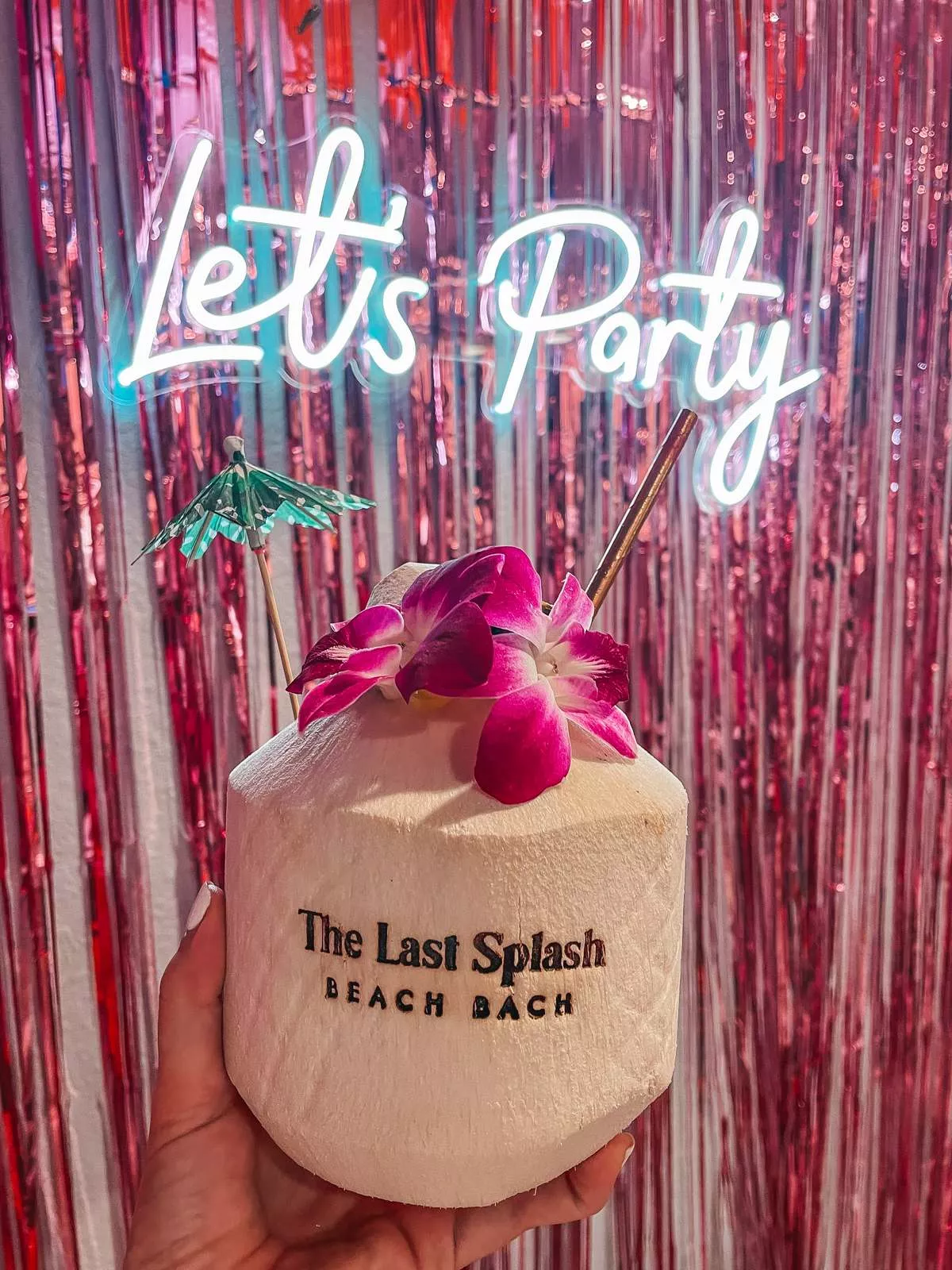 Fun St. Petersburg bachelorette activities
Beach day
Enjoy the white sand, emerald waters, and beautiful sunshine of St. Pete Beach! If you go in front of TradeWinds they have a giant inflatable water slide, and during the summer months they even have a floating water park!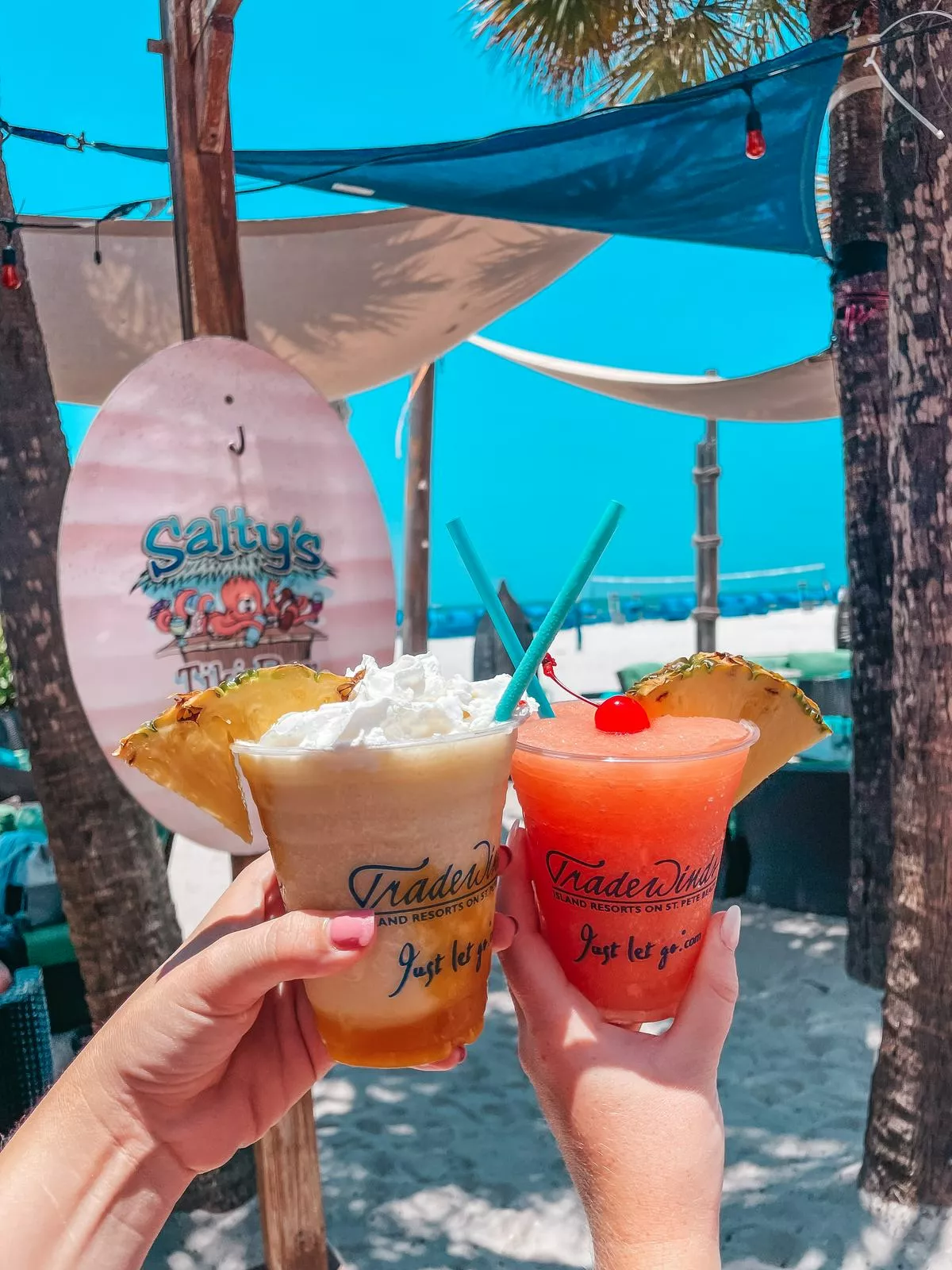 If you want to take your St. Pete beach day to the next level, check out The Cabana Club! They literally take care of everything for you (set up and tear down) and provide water, sunscreen, a speaker, a portable charger, and more. Like truly you name it, The Cabana Club has got it covered! And how cute is this setup?! Perfect for a bach party photo shoot.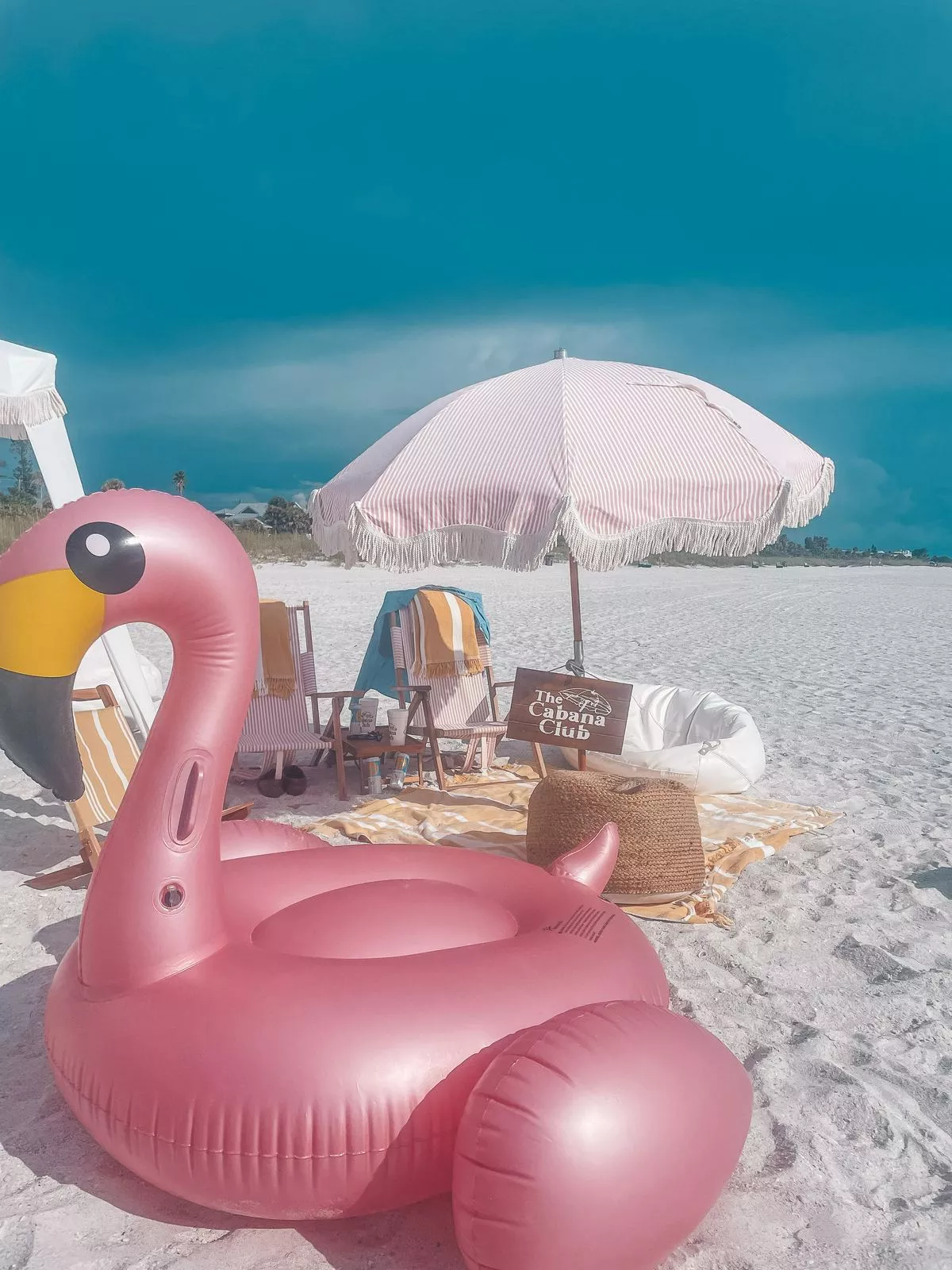 St. Pete Beach bar crawl
If you want to make it a boozy beach day check out some of the fun St. Pete Beach bars and head to PCI, Jimmy B's, or Coconut Charlies! These spots are always lively, often have live music, and even have games like beach volleyball to keep you entertained.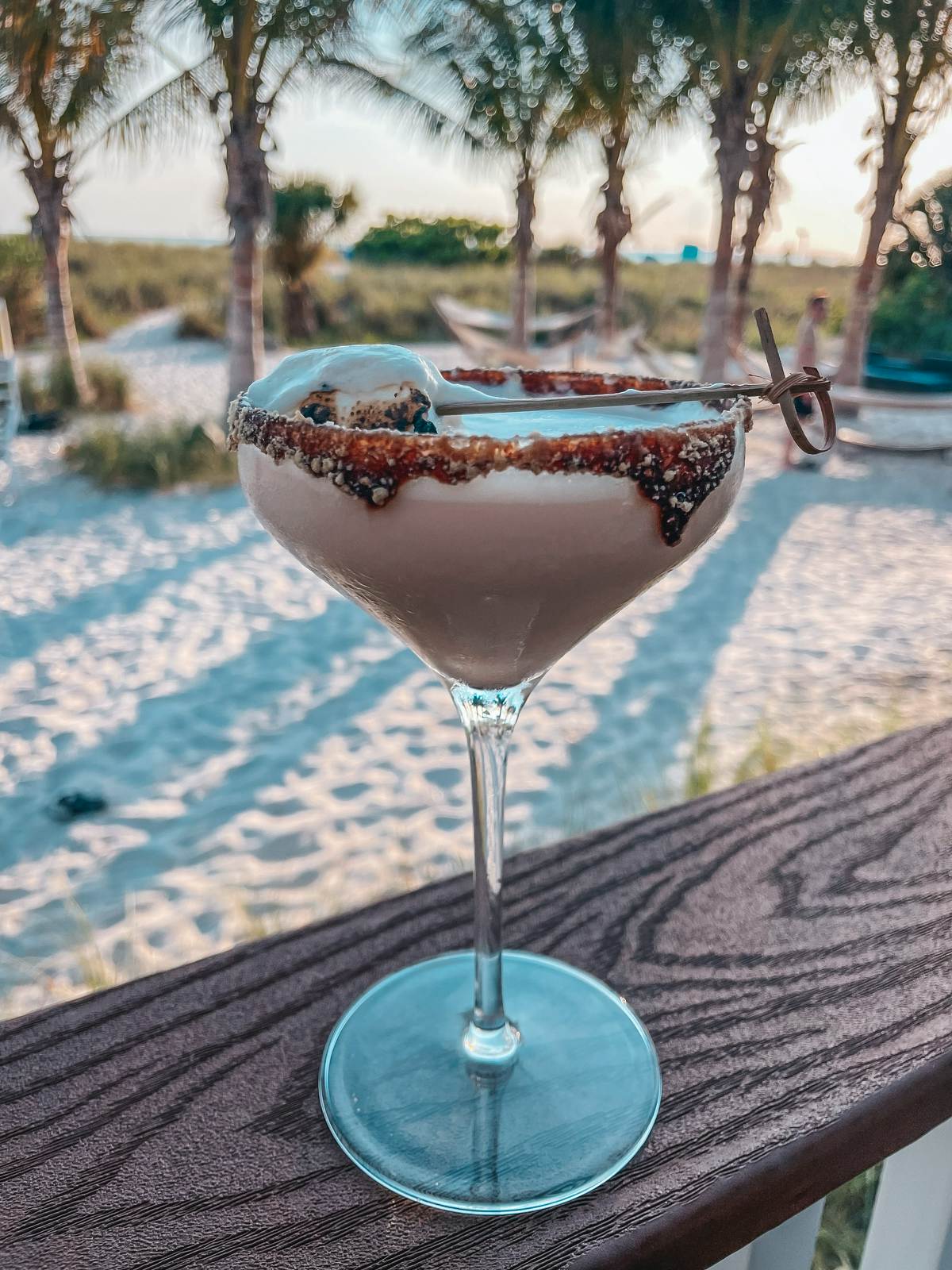 Cruisin Tiki
This is one of the best things to do on Clearwater Beach, so I was especially pumped when downtown St. Pete got their own Cruisin Tiki! This downtown St. Pete activity is more suited for 21+ and is your own personal floating bar.
Cruise around St. Pete on this 2-hour cruise; see the pier from a different perspective, and even go to a sandbar. You bring your own booze and snacks, and the tiki provides the views, and typically even some dolphin sightings! Sometimes you can even come across baby sharks by the sandbar!
You can do the tour in the morning, afternoon, or around sunset. We went around sunset and it was so beautiful. Check out my reel for the experience here.
Make sure you book your tour in advance!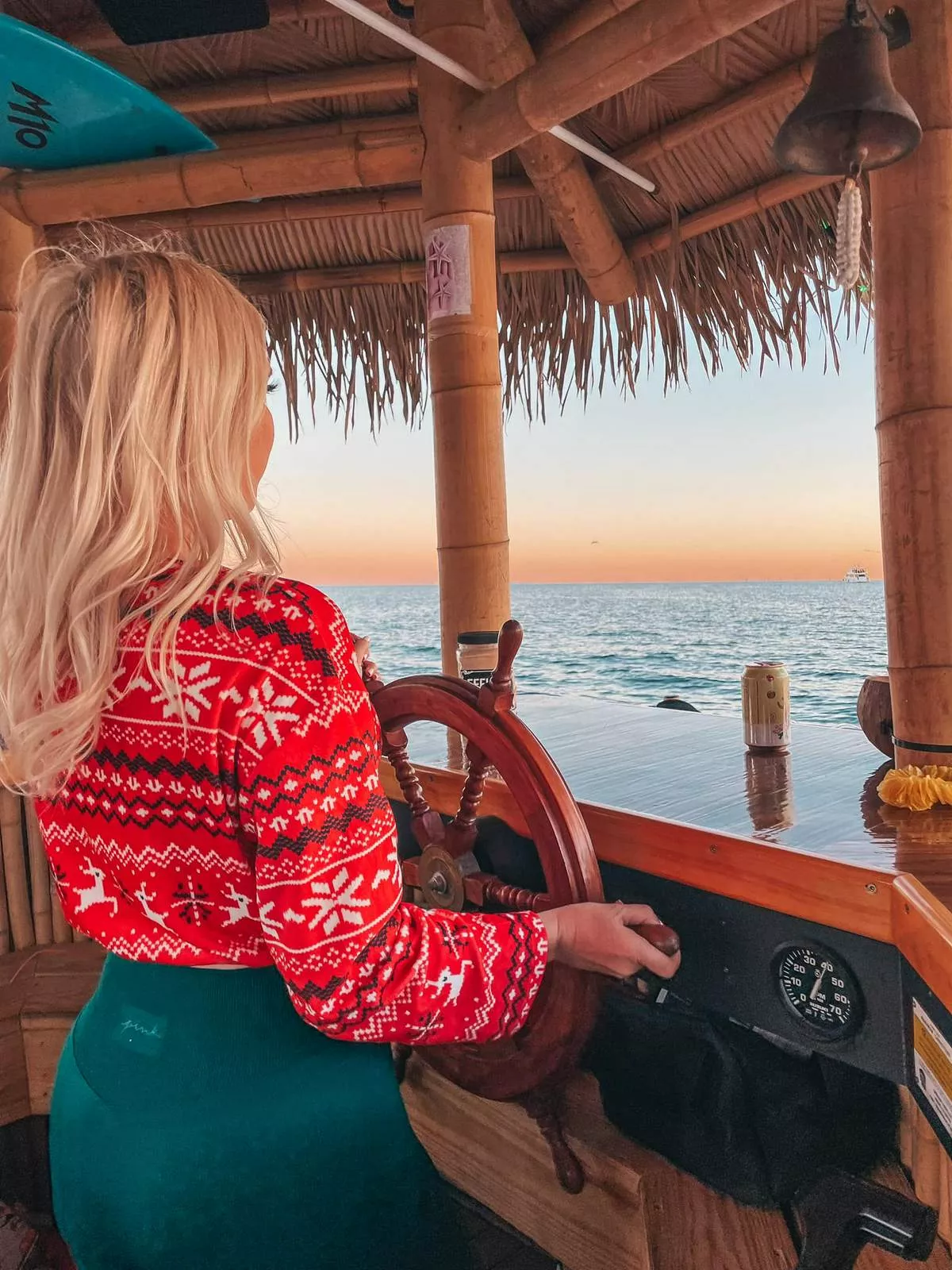 Totally Tiki Tour
Totally Tiki Tours is an incredible experience that takes the fun of a tiki boat to a whole new level! This tour is larger and offers more space for guests to walk around, making it perfect for bigger groups.
The best part? They provide a shotski, so you can enjoy a round of shots with your bach crew while cruising along. Another amazing feature is the onboard bathroom, which adds convenience and ensures a comfortable experience for everyone.
They have different options from island tours to sunset cruises, so you can cater your tour to whatever the brides heart desires. Our sunset cruise with Totally Tiki Tours was absolutely unforgettable, and I highly recommend it for a fantastic and fun-filled adventure!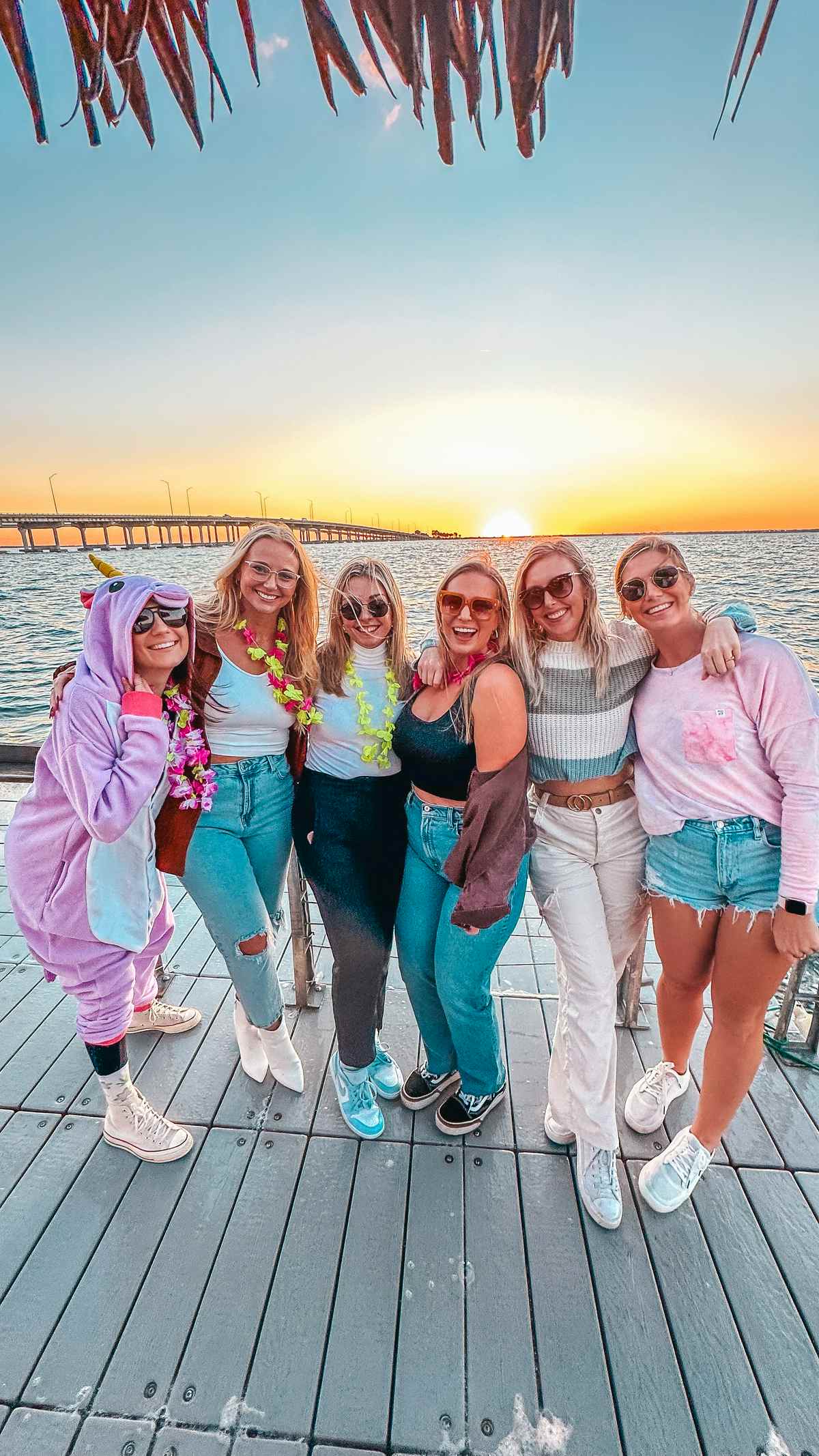 Boat day
One of my favorite St. Pete boat tours is with Island Ferry LLC. It's a 2-hour dolphin watch and snorkel cruise. It goes out of Tierra Verde (just a 10-minute drive from St. Pete Beach) and has a free cancellation up to 24 hours before if you book here!
Experience the breathtaking beauty of a Tampa Bay sunset with Tampa Bay Sunset Sail. Join Captain Andy aboard the luxurious Hawkeye, a 47-foot sailboat, for a remarkable two-hour charter that hosts up to 6 guests. As you cruise along the scenic waterfront of Downtown St. Petersburg, you get to witness the city's magical transformation as it shimmers under the setting sun.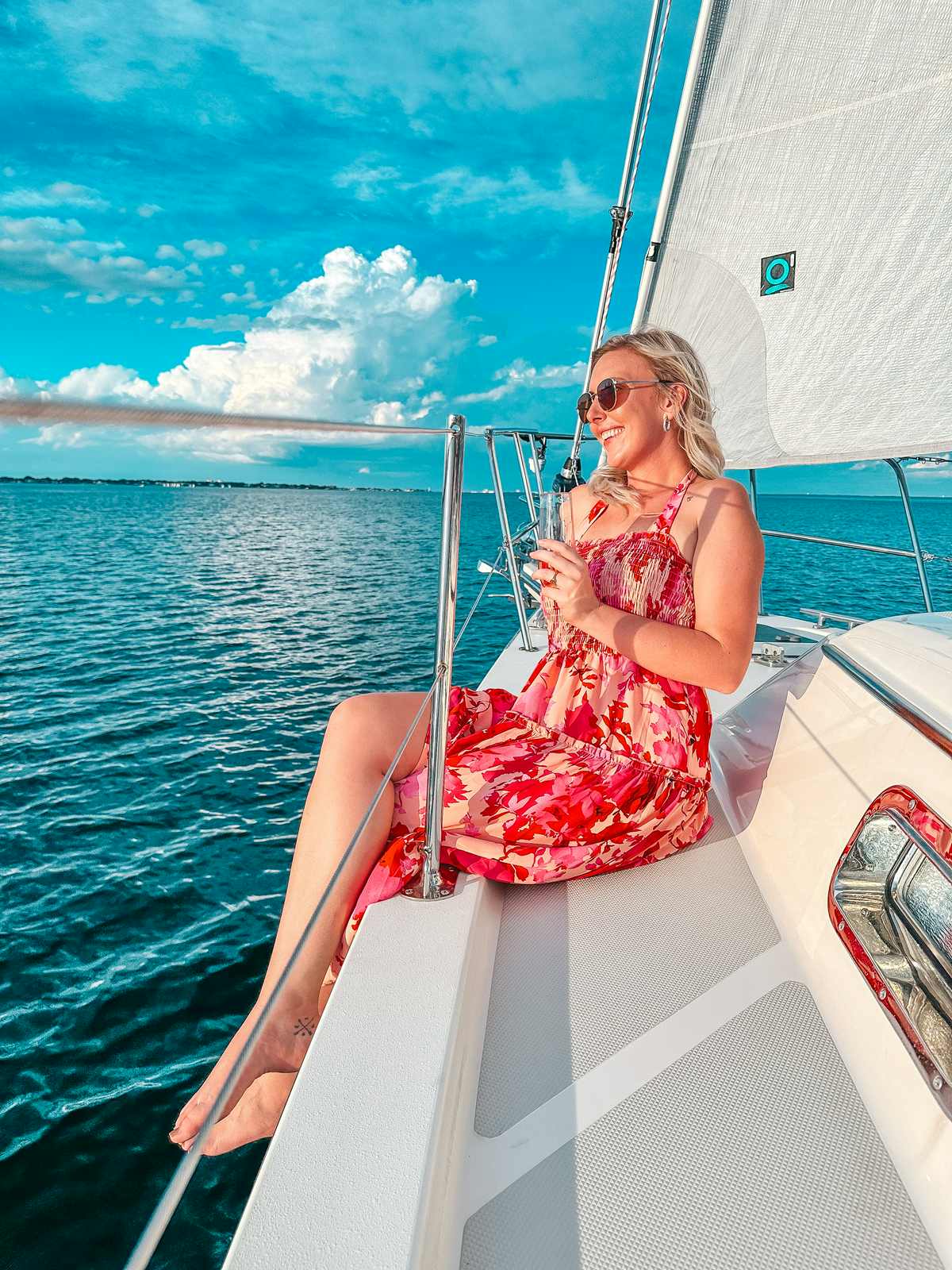 Starlite Cruises offers a sunset dinner cruise (you can also purchase tickets without buying food) or there's also a small group sunset cruise (with over 250 5-star reviews!).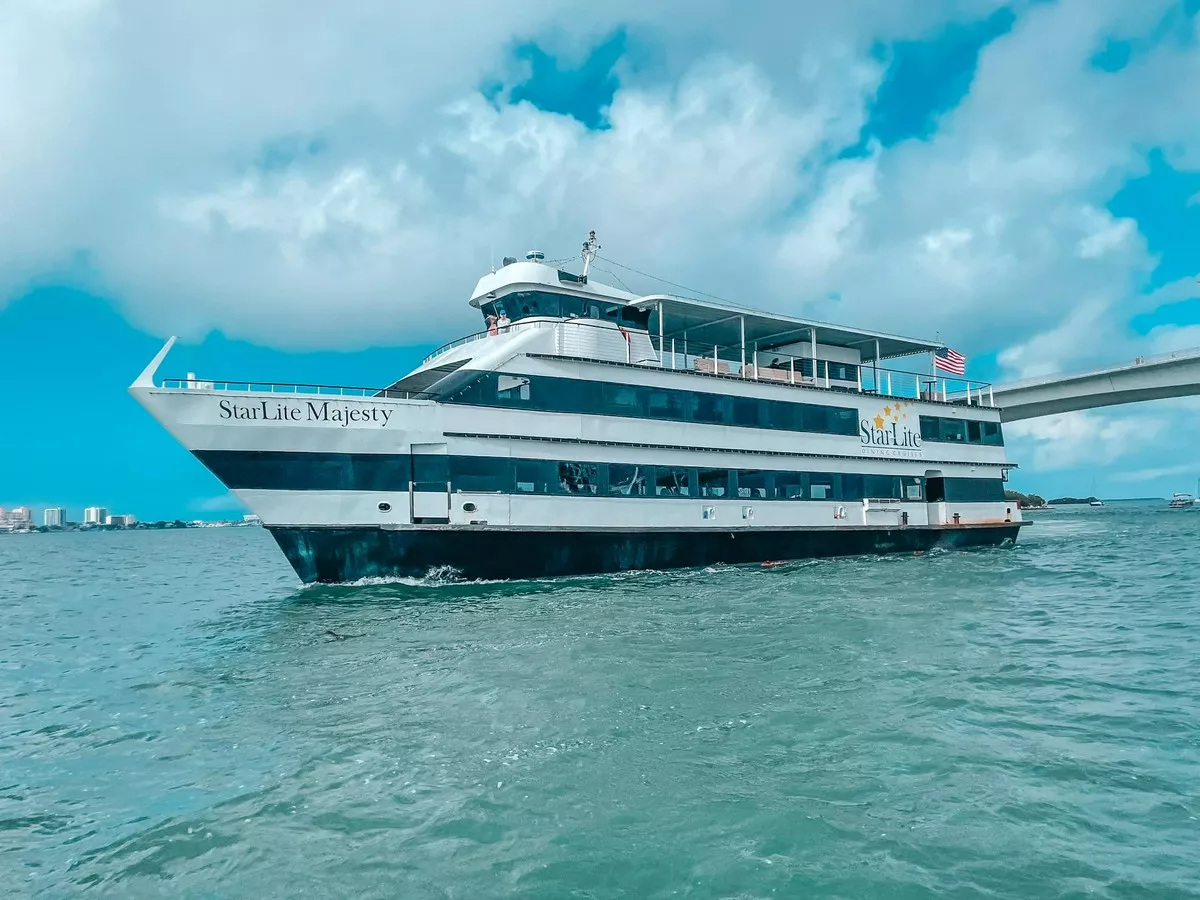 Have a picnic
Picnics Perfected did such a wonderful job of setting up the dreamiest picnic for our girls' night. We had wine, charcuterie, and a beautiful sunset. She has everything you could need from games to blankets.
I am loving these adorable picnics lately! They are so fun and adorable, and can be very versatile! You can have them at your rental, the beach, or Vinoy Park depending on your vibe, mood, and vision.
As a bonus, you can have a photographer (Aleisa Sigmon is AMAZING!) capture your moments.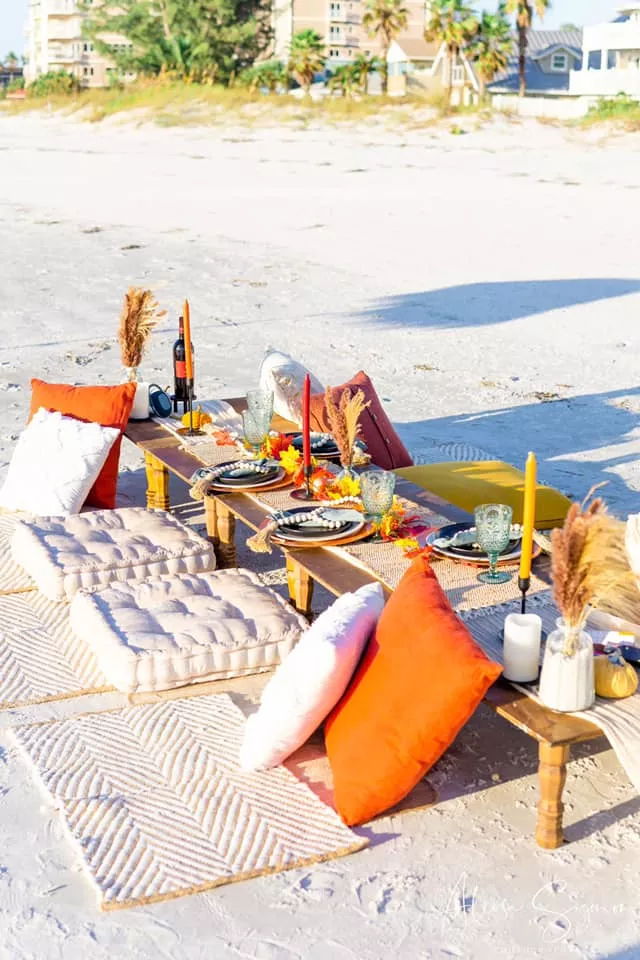 Trolley Pub
If you enjoy breweries check out the Trolley Pub! You can rent the whole bike for your bach party and make your way from brewery to brewery. The tours last two hours and allow you to bring your own coolers with drinks and snacks (no hard liquor or glass). You will pop between 4 of St. Pete's best bars and breweries.
You can also brewery hop on your own if you prefer! St. Pete is full of amazing breweries and wine bars. 3 Daughters is my personal favorite, it's a huge open warehouse with amazing ciders and beers, plus a ton of fun games. Especially if you're doing this with a group be sure to book in advance to secure your spots.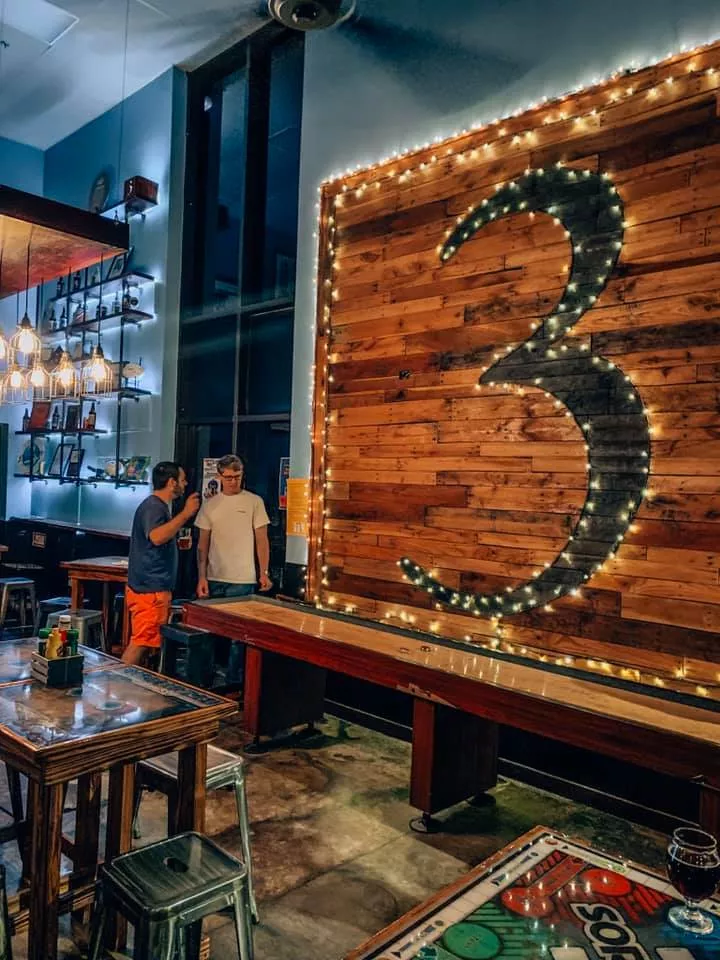 Go on a unique kayaking or motorized stand-up paddleboard tour
One of the most unique things to do in St. Pete Beach is some of the fun kayak tours! Take a clear kayak tour of Shell Key Preserve. Your guide will take you on a 2-2.5 hour guided tour where you can see wildlife, learn about the area, and get some fun pics snapped if you want!
Sharkey's Glass Bottom Tours offers LED-illuminated night tours on glass-bottom kayaks. You will have a guide, and they even provide you with fish food to ensure you get to witness some marine life on your trip.
If stand-up paddleboarding felt intimidating to you before, you have to check out eSUP Adventures! They offer motorized paddle board adventures to Shell Key Preserve. You can make the adventure as leisurely or as involved as you want.
By utilizing the motor you can cruise along anywhere from 4-6 mph. Plus the overhead view you get into the water makes the experience that much cooler.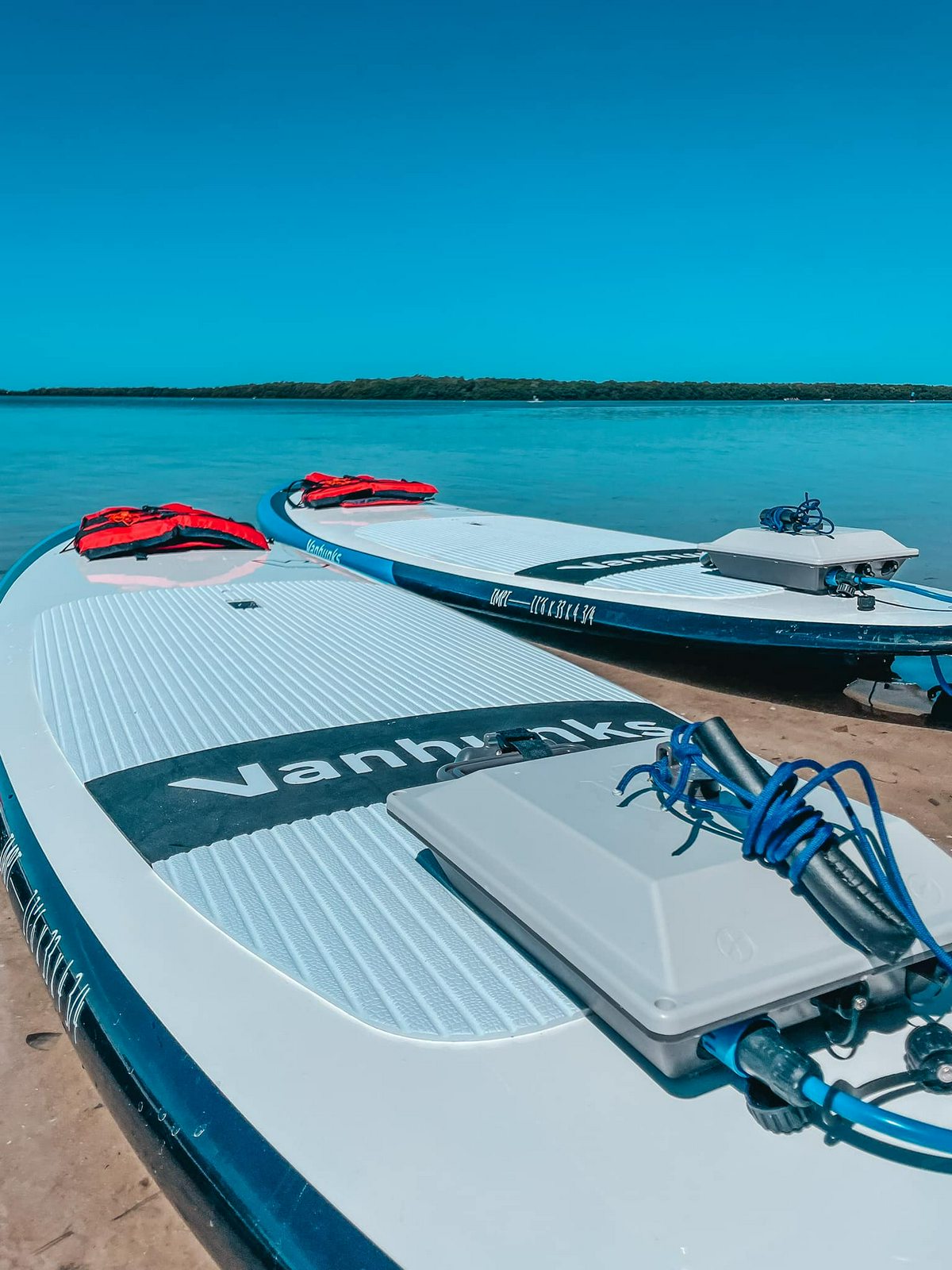 Private wine tasting
One of the most unique things you can do for your St. Pete bachelorette party is enjoy your own private wine tasting with Malbec Bay! If you don't feel like leaving your St. Pete rental for an evening Mercedes can bring the experience to you! You can also add this experience to a picnic put together by The Picnic Babe in your backyard or Vinoy Park.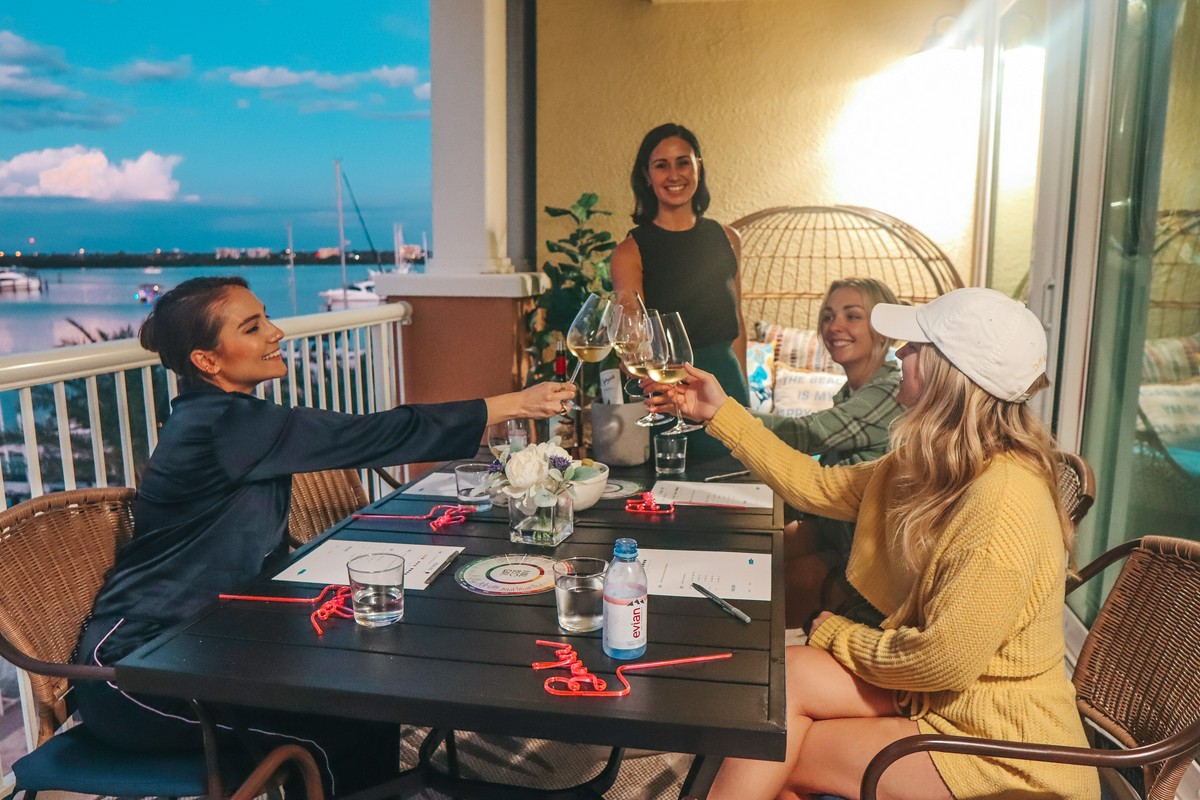 There are a few different experiences you can choose from aside from a private wine tasting, one of them being a blind tasting game where you get 4 wrapped mixed wine bottles, a tasting game board, and tasting tools to give you the structure to taste wine and recognize unique characteristics.
A wine tasting is an intimate way to explore the vast array of wines. You can expect a wide range of wines from all over the world at this event and each tasting will have its own unique style.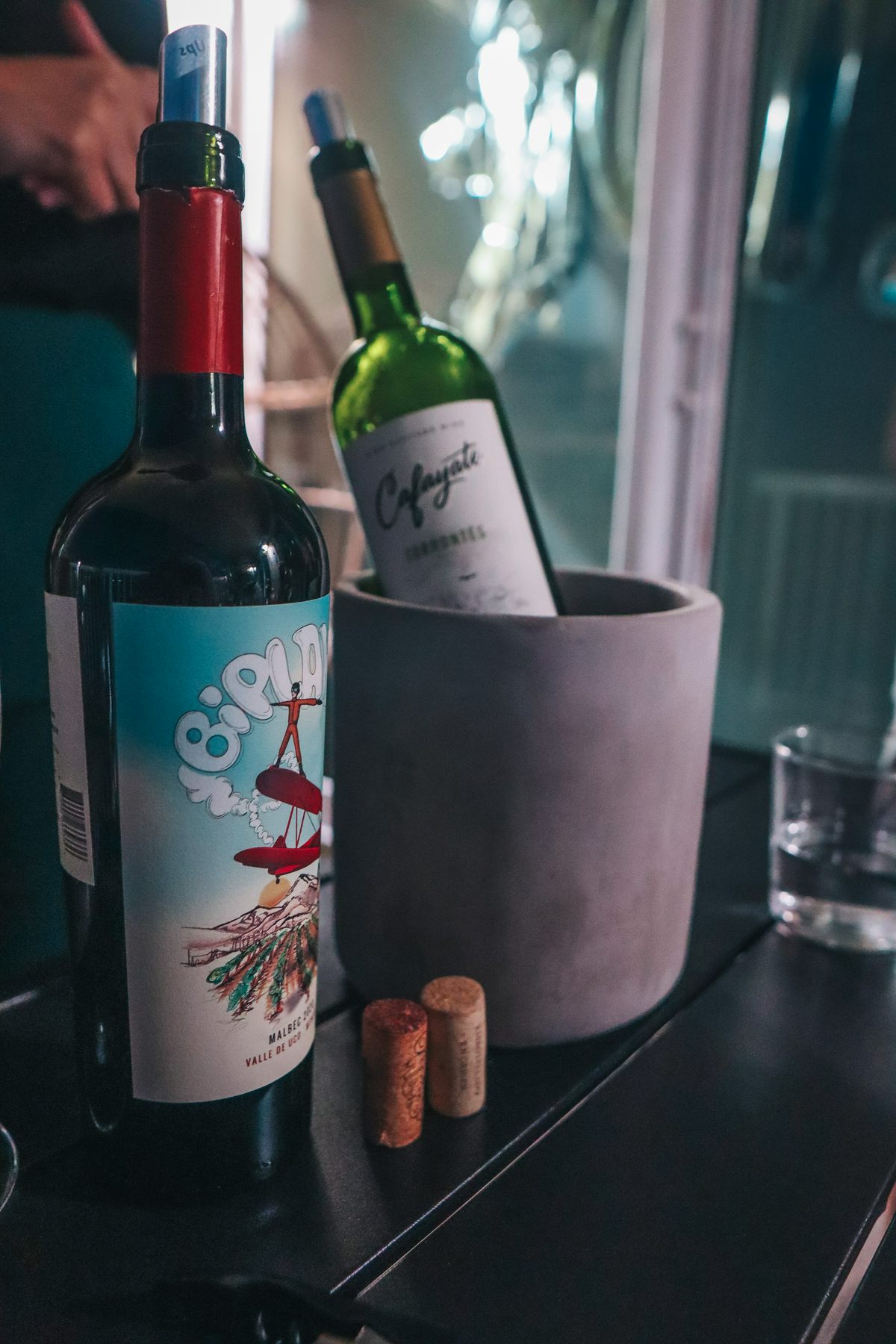 Take a day trip
As I said, one of the best things about having a bachelorette party in St. Petersburg is how accessible it is to so many of Tampa Bay's other awesome areas! If you only have a few days I wouldn't worry about taking a day trip. However, if you're staying more than 4 days I would definitely try to experience another area!
Clearwater Beach, Indian Rocks Beach, Pass-a-Grille, John's Pass, and Gulfport are all 20-45 minutes from St. Pete (with Clearwater Beach being the furthest) and have something unique to offer. There are so many amazing spots for day trips!
If you're looking for more of a naturey vibe, drive an hour north to Weeki Wachee for some kayaking with a chance of seeing manatees!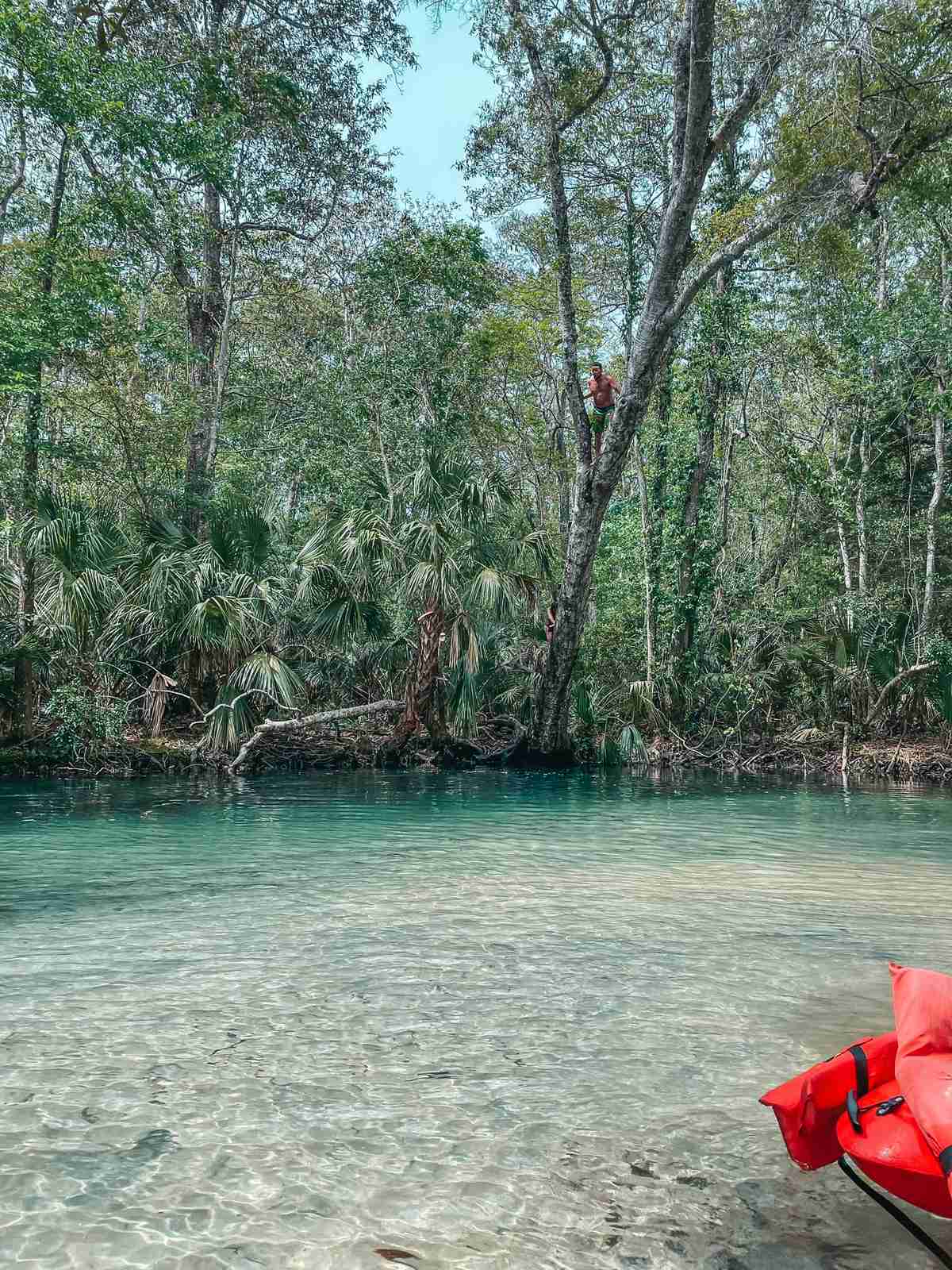 Florida Orange Groves Winery
Take a break from the beach at Florida Orange Groves Winery, one of my favorite wineries in Tampa Bay! They produce over 43 varieties of wine, and they have tastings and tours daily.
The tastings have 3 parts: a flight of their most popular wines (from sweet to dry), your pick, and then some slushie samples! For my pick, I did their Hot Sun tomato wine with bloody mary mix! Super unique, and super delicious.
They're known for their citrus, berry, and tropical wines, but also offer port, grape, and sparkling wines as well. And of course their slushie mixes! Check them out for their occasional comedy night and paint and sip events as well.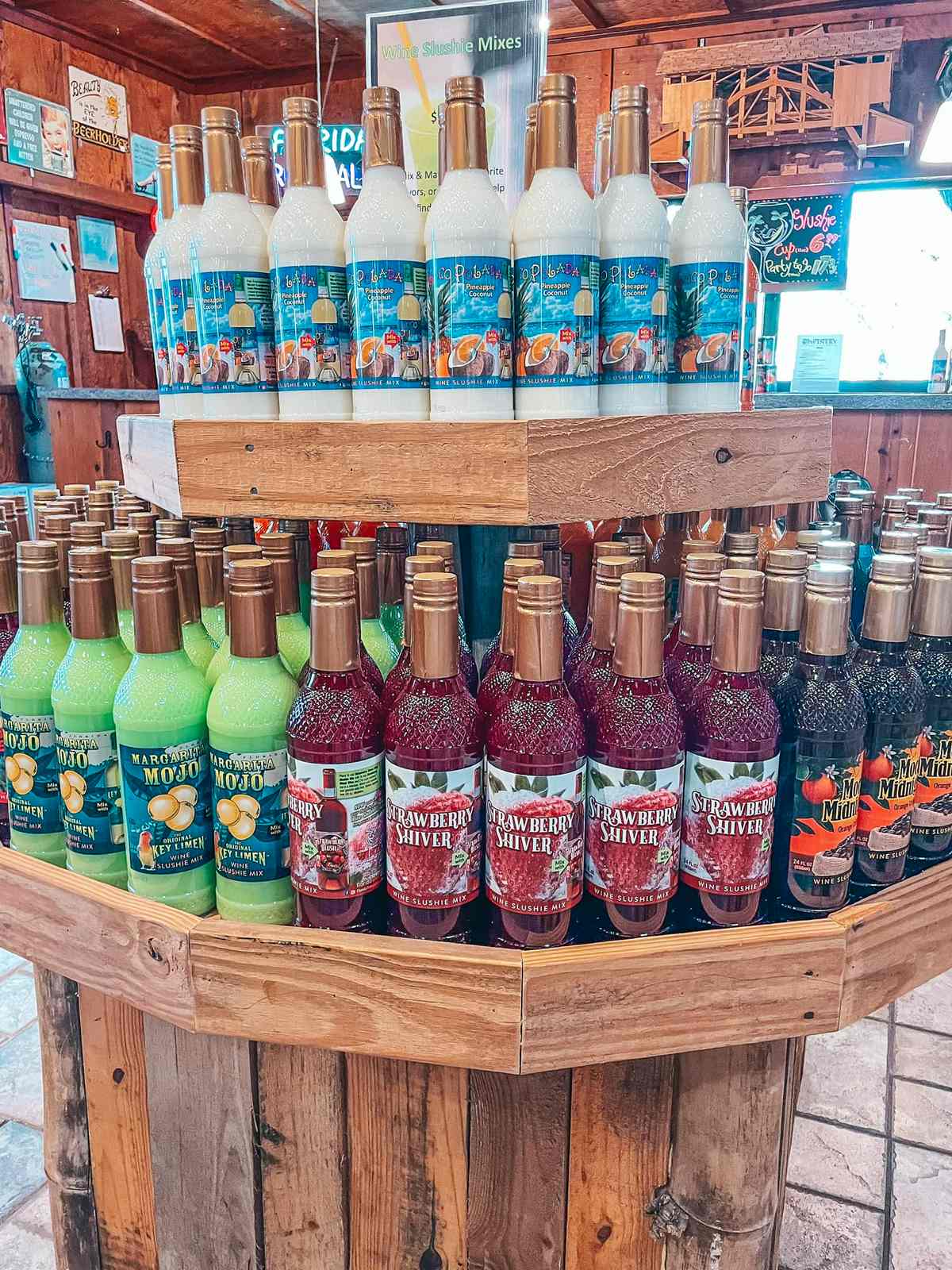 St. Pete Pier
The St. Pete Pier is absolutely stunning! Go during the day and catch some people fishing, or head there in the evening to enjoy the sunset! You can find a mix of art, history, and a nice selection of food and drink spots here. Grab a drink and enjoy some rooftop views.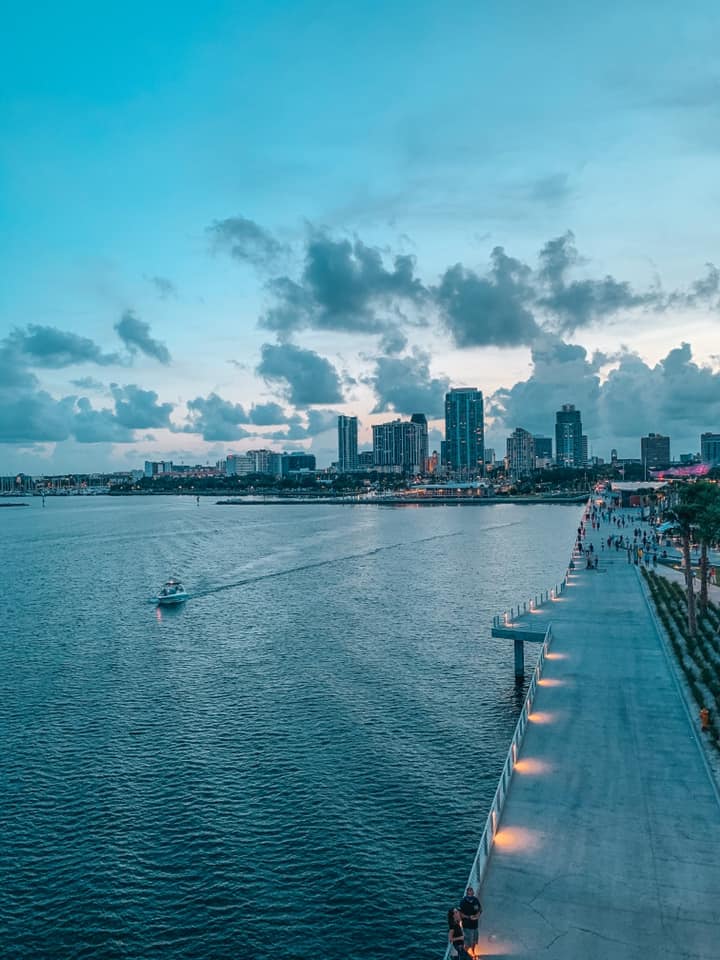 Spend some time at one of St. Pete's adorable markets
St. Pete has a couple of markets that occur on the weekends. Not only are they fun and unique, but they're also a great way to support our lovely community.
There's the Indie Flea Market, which is a large collection of local vendors who sell handmade crafts, jewelry, fashion, art, food, and more! It is something that I personally look forward to on the weekends that they have it. It's located in the Coastal Creative warehouse in St. Pete's Grand Central District.
Another market, held every Saturday is the Saturday Morning Market. It's actually the largest weekly fresh market in the Southeast U.S.! How freaking cool is St. Pete? I mean seriously. There are over 125 vendors here each Saturday. You can enjoy live music, fresh local produce, artisan-made goodies, and handmade crafts.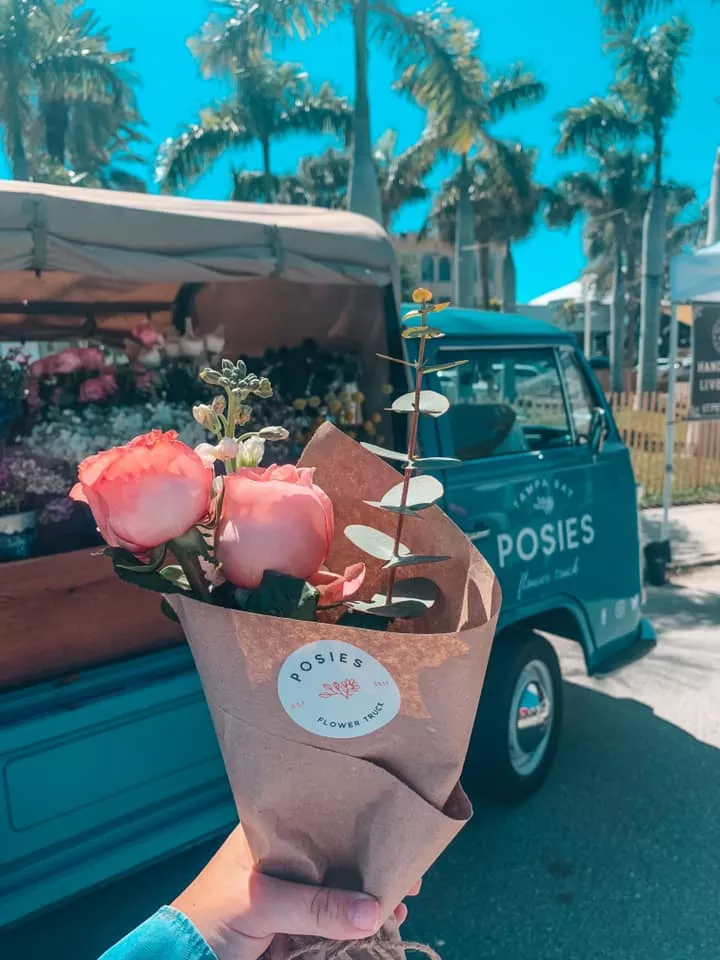 Check out a speakeasy
We actually have a handful of speakeasies in Tampa Bay, with three of them being in St. Pete! The Saint is definitely one to check out. The owners went ALL OUT. I mean EVERYTHING is on brand— a confessional to enter, the menu, the artwork, the lighting, the glassware, the uniforms. I could go on and on.
Each week, a new confession is posted that must be confessed prior to entering. Once you enter you will appreciate every detail that creates this sinners and saints aesthetic.
I usually choose drinks from the Seven Deadly Sins menu and have tried Lust, Gluttony, and Sloth— all were fabulous!
Note: They don't take reservations, and it is a smaller venue, so if you go on the weekend there may be a long wait. I have always gone during the week and never had to wait, so I would definitely recommend checking them out then. Tuesday through Friday from 5-7 PM they have a holy happy hour with some specials if prices are too steep for you otherwise!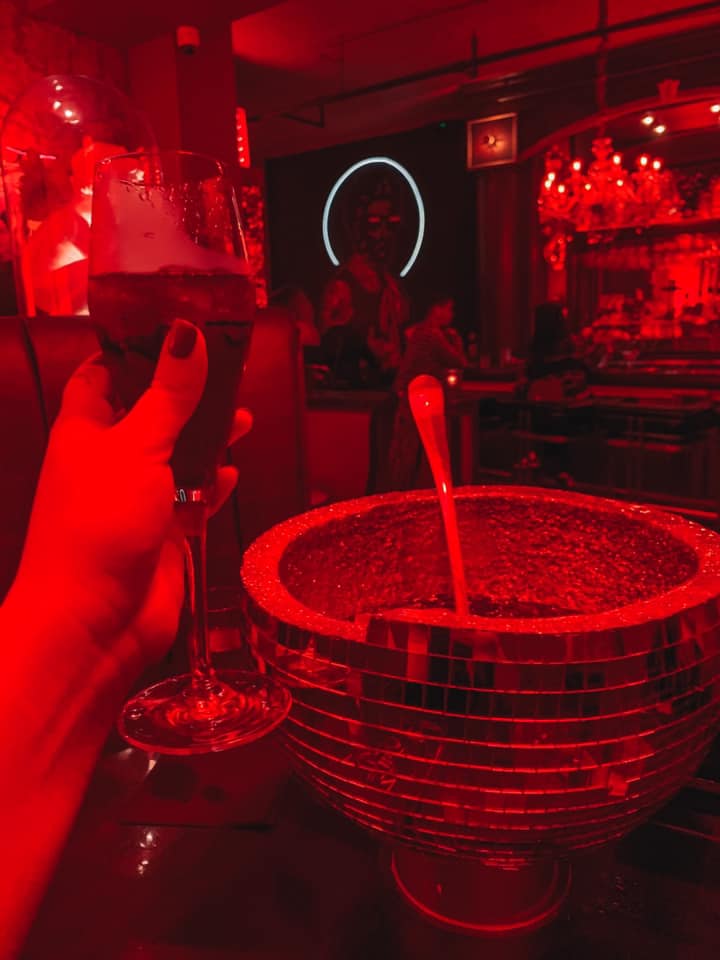 This is officially the newest speakeasy in Tampa Bay— and it's a good one! Dirty Laundry appears to be a trendy laundromat serving up pastries and coffee. However, by night I suggest you pick up their payphone to be informed on how to enter.
Upon entering you will be transported to a Havana-inspired cocktail lounge. The owners really paid attention to detail here. There are fun neon signs, 8 fun Cuban-themed cocktails, and even live music or a DJ depending on the night.
They even have a large spacious outdoor patio area along with their indoor lounge.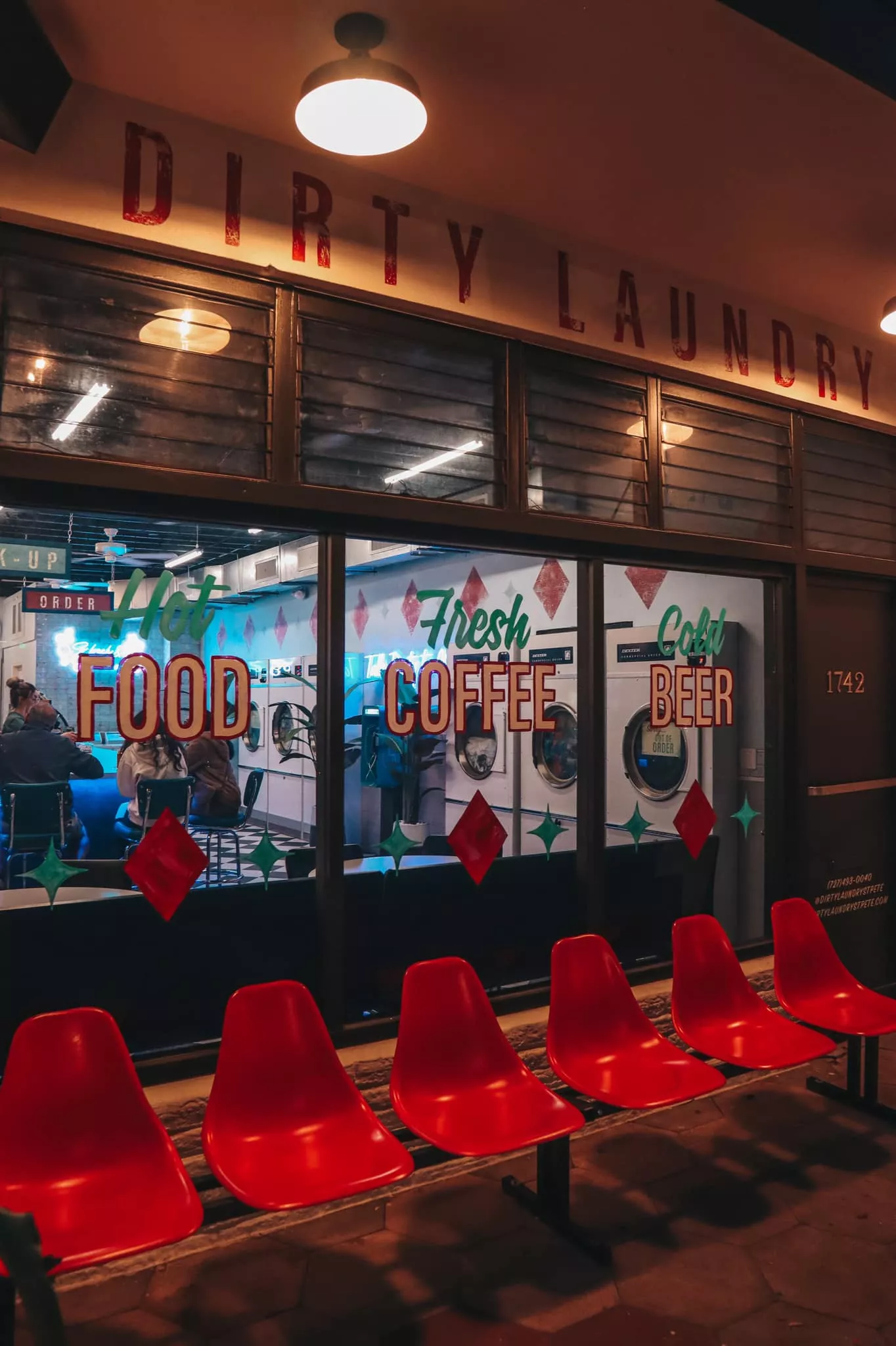 Bar Hop
There are so many fun bars in downtown St. Pete, and the best part is for the most part they're walkable from each other. Here are a few of my faves!
Bars with a fun atmosphere and craft cocktails
No Vacancy — this St. Pete bar has a way of really making you feel like you're on vacation. You are going to love their tropical-paradise-meets-old-Miami vibe! They have a ton of fun drinks, including their giant punch bowls which serve around 4 people. If you're hungry definitely try their Under the Sea Nachos.
Saigon Blonde — a tiki bar inspired by the 60s era. Upon entering you'll notice tiki totems, bamboo ceilings, tropical printed furniture, and even reproductions of Vietnam War propaganda posters. The theme of Saigon Blonde was very thought out and executed well. Aside from the amazing, unique atmosphere, I think you will be impressed by the presentation as well as the flavor of their fun specialty cocktails!
Mandarin Hide — If you're wondering where the best espresso martini in St. Pete is, look no further. The bartenders pride themselves on craft cocktail culture though, so if you aren't a fan of espresso martinis and nothing on the menu is catching your eye, they are more than happy to build you your own custom drink!
Pour Judgement — This is Tampa Bay's first craft shot bar. Making a play on their address, they have 269 shots to choose from! They have a huge book for you to look through, so take your time picking! Or let me save you some time and tell ya my favorite is the Nerds Rope (and I've had quite a few to compare it to). But they do have exciting options like the s'mores where they torch actual marshmallows on top of the shot!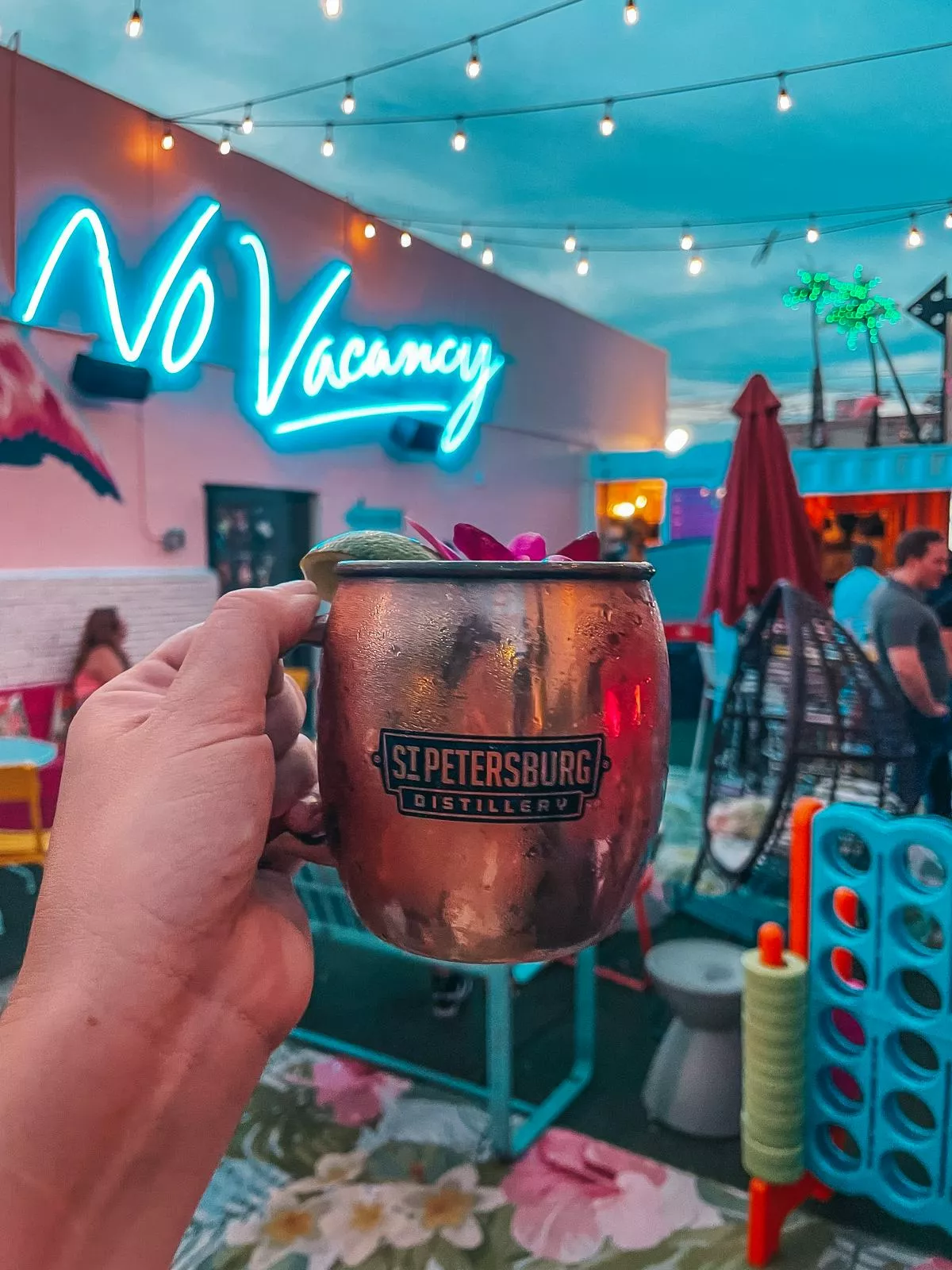 Bars you can dance at
One Night Stand — I mean, is a bachelorette party complete if you don't ride a mechanical bull? I think not? This is St. Pete's only country bar! So you can expect to find country music, Mustache rides (that's the name of their bull), and some bar games!
Park and Rec — here you get fun drinks, awesome music, and games! You have one indoor section that has arcade-type games, like Guitar Hero and Dance Dance Revolution, as well as an outdoor section that has corn hole, pool, Jenga, Connect Four, foosball, and giant pong! It gets pretty busy on the weekends since they have solid DJs (so this is a great bar for dancing too).
Crafty Squirrel — they have DJs and bottle service options for the weekends and daily specials during the week. This is one of my downtown St. Pete bar staples for a fun night on the town, especially if you enjoy dancing!
The Estate — an upscale dance club that has VIP booths available if you're trying to throw down. If I'm missing the festival scene, I head here. They're always playing some bomb EDM mixes and have their light shows going. Another solid option if you're trying to dance the night away!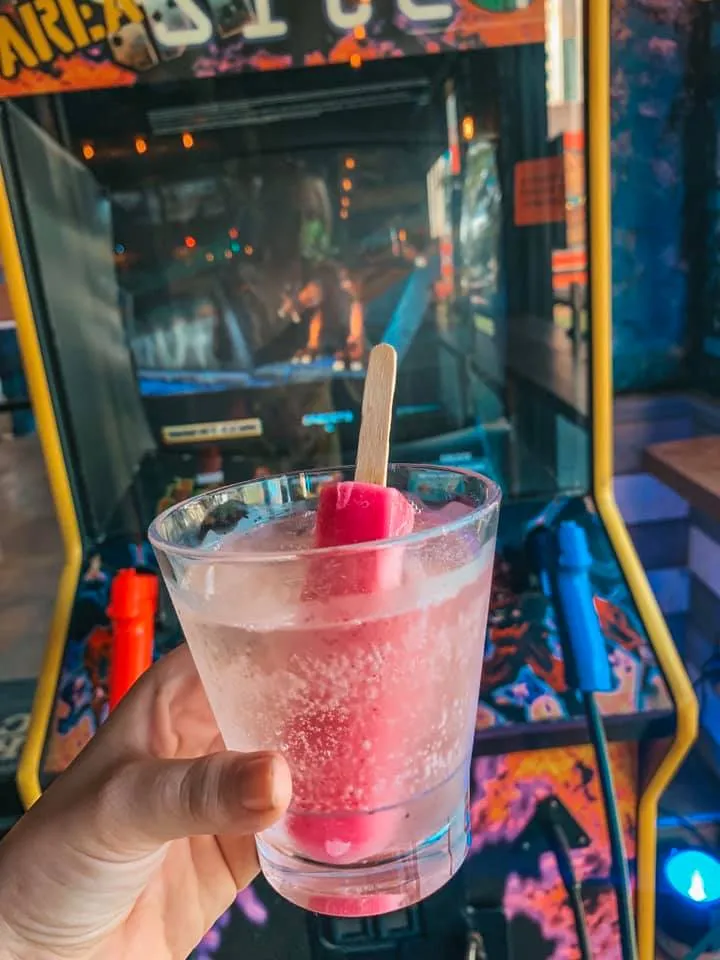 Best St. Pete brunch restaurants
The Library
The Library not only tops the list for one of the best brunch spots in downtown St. Pete, but it's also one of the best coffee spots! This spot looks precisely like it sounds. Once you take a step inside, you will feel like you are inside a luxurious library.  Its aesthetic is perfect for a bach party brunch!
Known for its specialty cocktails like "The Bookmark" and "The Librarian," this restaurant's creativity also extends to its brunch menu.  Guests can enjoy breakfast favorites such as cinnamon buns, their seasonal pancakes, or my personal favorite, their French toast!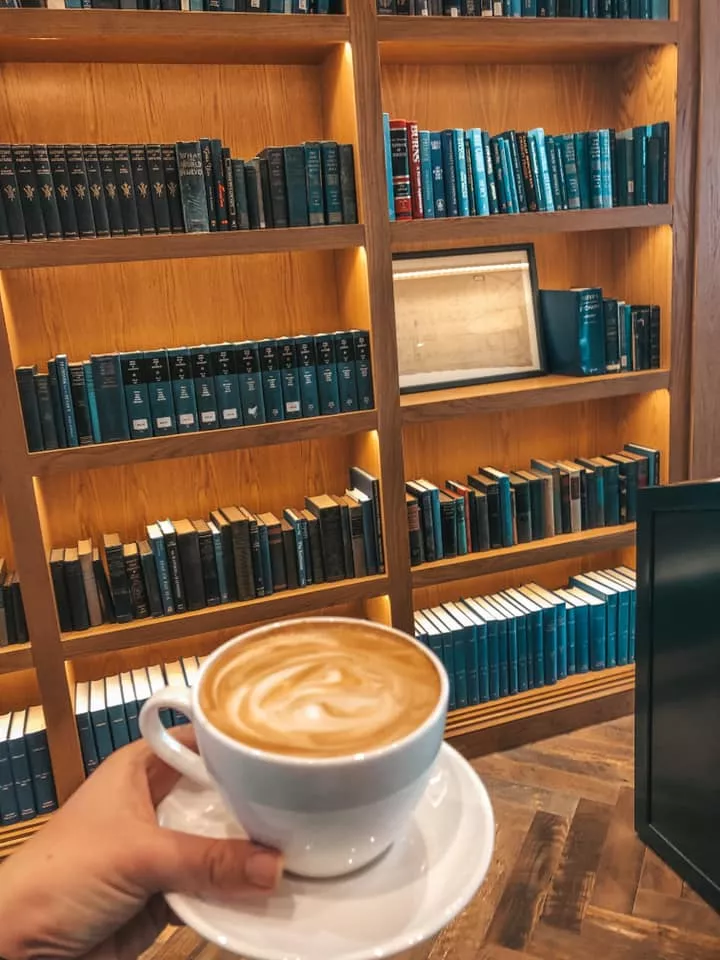 Thirsty First
This laid-back sports bar offers a killer weekend brunch with bottomless mimosas for just $15!  Beyond the orange juice and bubbly, this bar has a ton of other fun drink offerings to enliven your brunch experience, ranging from cereal breakfast shots to their elaborate bloody mary fully equipped with an entire brunch meal on a skewer.
Thirsty First offers a whole list of brunch options that are mostly prohibition-themed.  You can choose meal options ranging from The King to Cannonball Run, Capone's Scram, Bootleggers Toast, Gangsters Sweet Spot, Jb Bene, and the Mob BLT. Be sure to take advantage of this fun location for your next brunch outing.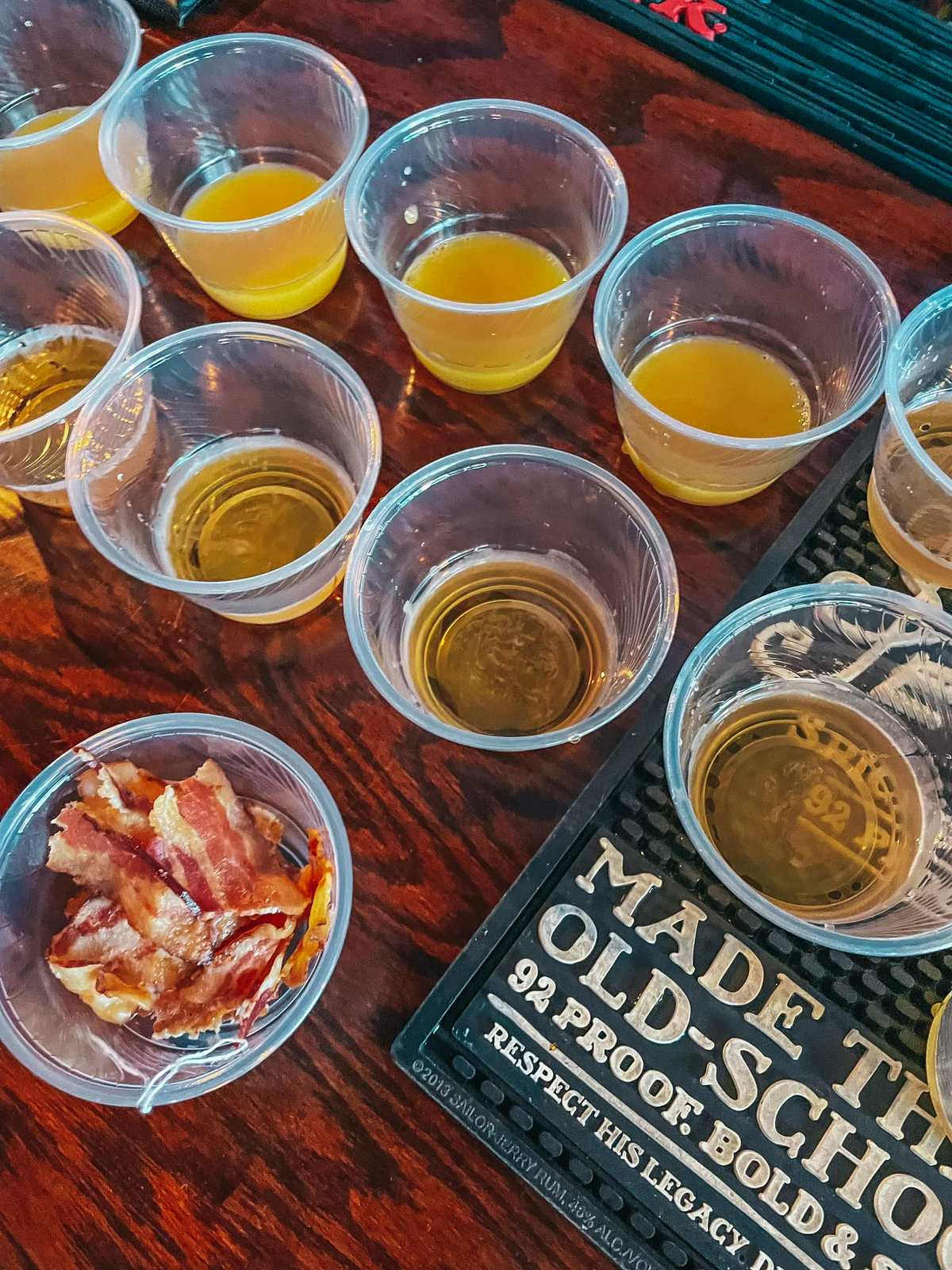 Best St. Pete dinner restaurants
Parkshore Grill
Parkshore Grill is located right on Beach Drive, it's such a beautiful spot to enjoy the patio for dinner (indoor seating is available as well). Their menu is contemporary American cuisine, and they always have interest-piquing specials. If you like surf 'n' turf getting "The Parkshore" is a must!
It comes with a filet and lobster tail. Their lobster is extremely tender. Not to mention their lemon caper butter sauce takes it to another level (truly the best I have ever had). For those with small appetites, "The Parkshore" is definitely something you can share (that's what I usually do).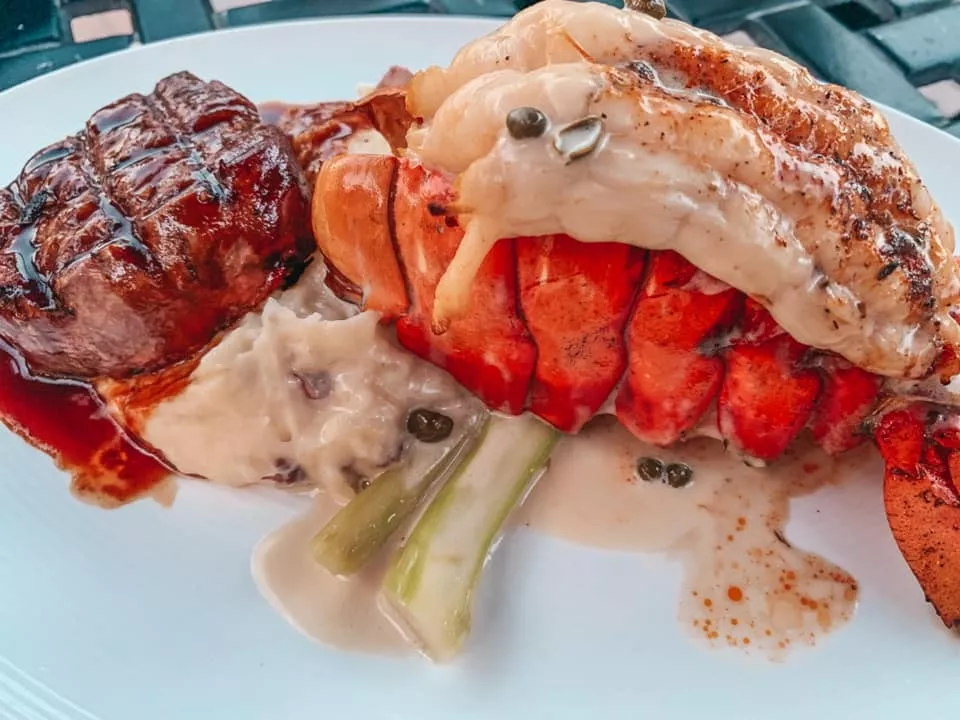 Wild Child
Wild Child is a lively St. Pete restaurant and cocktail bar founded on fresh, in-season cuisine and friendly service. This chic restaurant serves up an eclectic menu full of internationally-inspired dishes and fun cocktails.
Their Korean fried chicken sandwich is PHENOMENAL and includes unique twists like kimchi mayo and shredded cabbage, and the rosemary fries with garlic aioli are a perfect addition. I also had one of the most unique Caprese salads ever with strawberry and rhubarb, the flavors were phenomenal (last photo)! The tuna tostadas are another solid choice!
For cocktails, I can never stray from the Lost Weekend which is made with fresh watermelon, lime, and agave. You get to choose your spirit, my vote is for mezcal.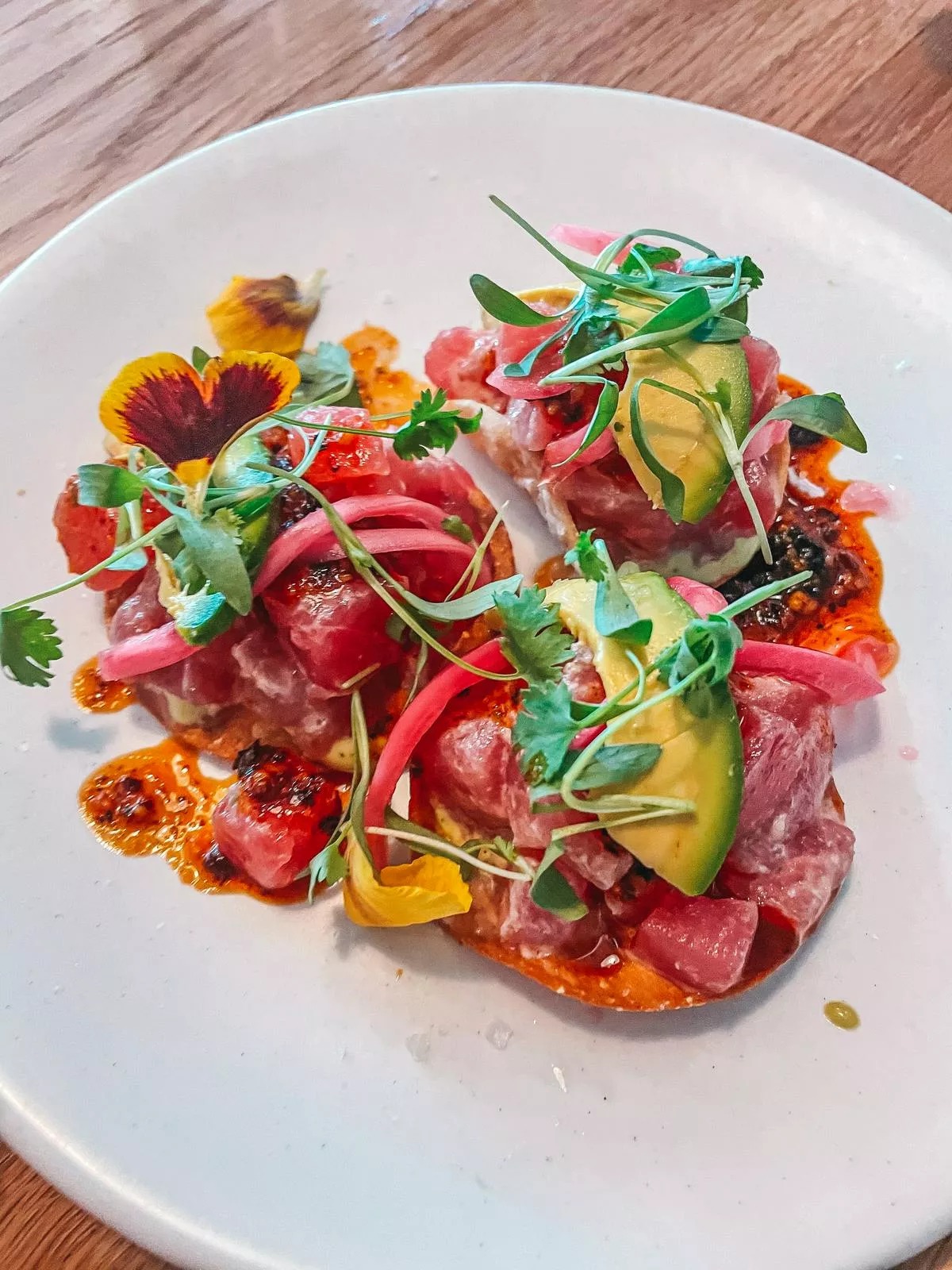 82 Degrees
If you want a nice dinner spot more in the St. Pete Beach area 82 Degrees is a great option. This stylish restaurant is located at The Saint hotel. Learn from my mistakes and don't fill up on apps (a harder task than it sounds). We ordered the Pappas Cubanos, crab stuffed avocado, and house salad all of which were delicious and flavorful.
I've went back for their fig and prosciutto flatbread which was extremely unique, but lovely! Land, sea, or vegan, I can assure you their menu is accommodating with an array of options sure to fit anyone in your bach's cravings!
If you and the crew want to check them out earlier in the day they also do happy hour Monday – Friday from 12 PM – 4 PM.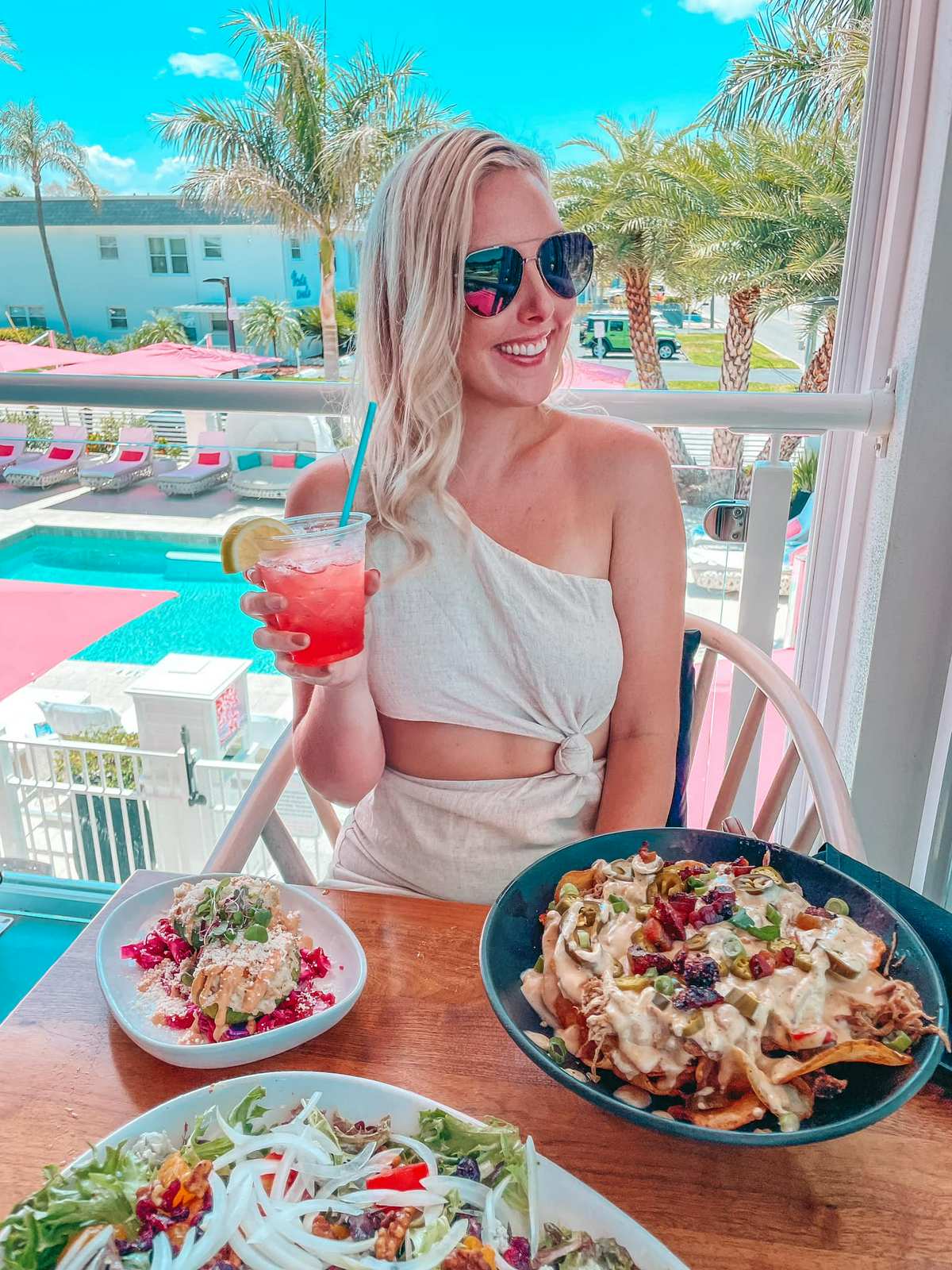 Spinners
If you're looking for a great seafood dinner spot on the beach with amazing views, a unique experience, and delicious seafood Spinners Rooftop Grille at Bellwhether Beach Resort is your spot.
The entire top floor rotates throughout your dining experience giving you 360-degree views of St. Pete Beach! Get the sea bass and Brussel sprouts and thank me later.
Spinners is definitely best experienced around sunset, so I suggest making your reservations around 30 minutes to an hour prior to the sun setting. They also do a Sunday brunch buffet from 9 AM – 1 PM.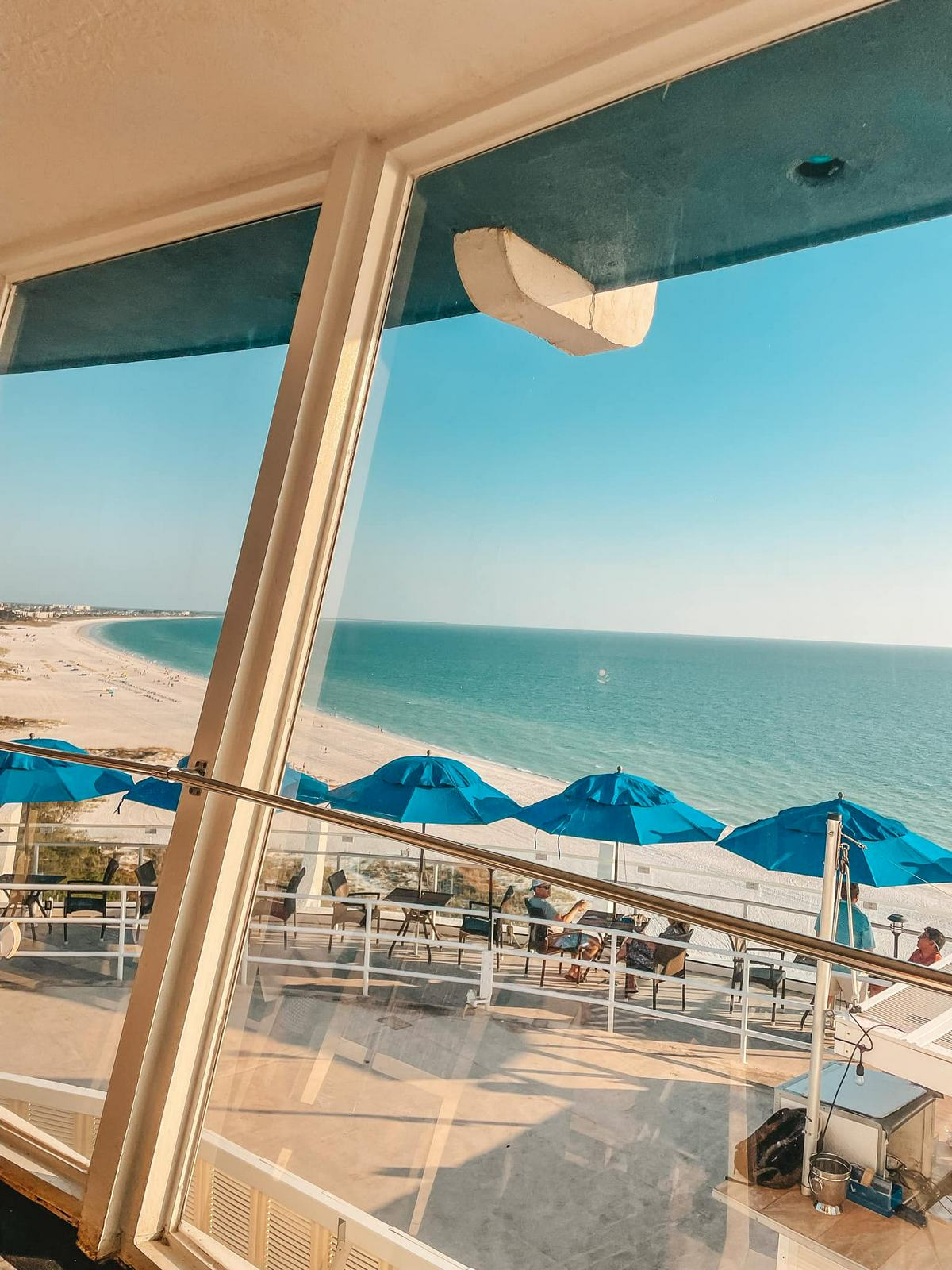 Related read: Check out my complete list of the best restaurants in downtown St. Pete!
Where to stay in St. Pete
If you want to be beachfront, The Don Cesar is ICONIC. It's a huge pink hotel better known as the "Pink Palace." There are 2 heated pools, 3 lounges, newly renovated rooms, and the beautiful Spa Oceana. Go here if you're looking for a magical experience.
Bellwether Beach Resort and TradeWinds are two other great options if you're looking for a beachfront hotel in St. Pete Beach! Hotel Zamora is another solid option, plus it has one of the best rooftop bars in Tampa Bay.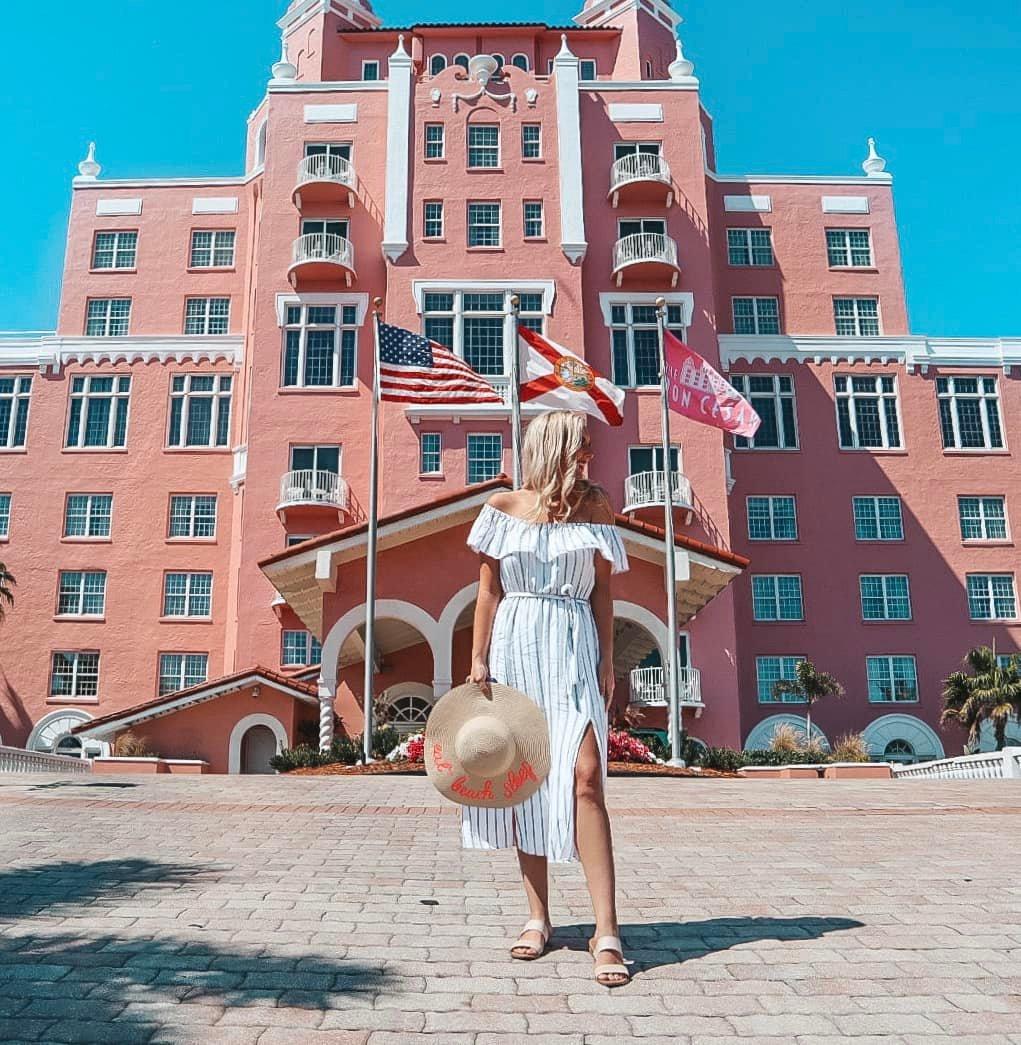 Getting Around St. Petersburg
The downtown area is pretty walkable. Most places are a short Uber away, but if you plan on exploring other areas a rental car is a great idea. I highly recommend checking out the newest public transportation in St. Pete, the SunRunner. It's currently free for the first 6 months. It's also fast and frequent (every 15 minutes), taking just 35 minutes to get from downtown to St. Pete Beach with several stops along the way.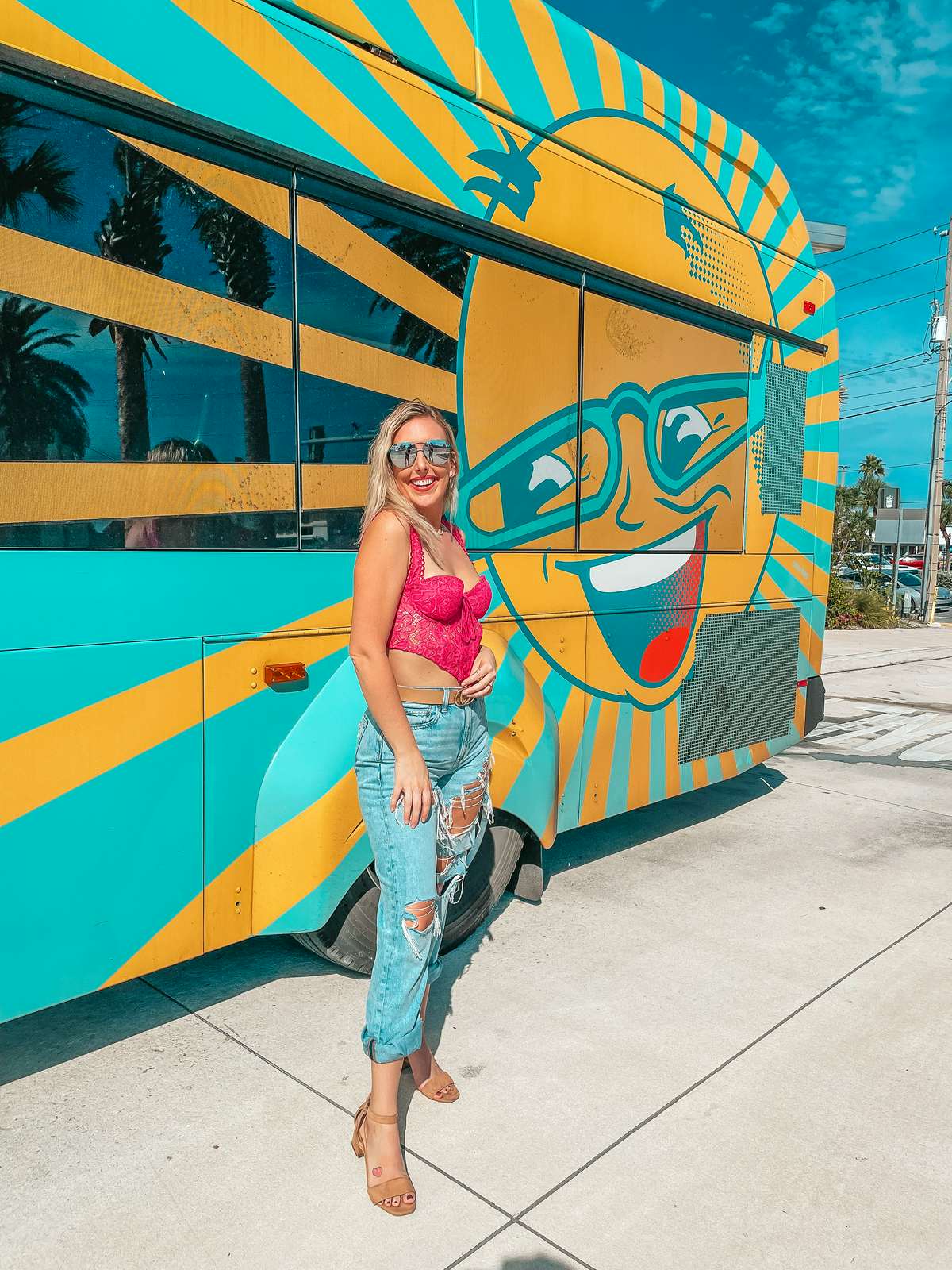 St. Petersburg, Florida is the perfect place for a bachelorette party! It has so much to offer, from amazing restaurants and bars to the white sand beaches and fun group activities. You'll have something fun to do all day long if you choose. I hope you have the most epic bachelorette party! If you need any more tips or insight feel free to message me on Instagram @guidedbydestiny.
Also, if you're still debating where to have your bachelorette party, check out my other bach party guides: