This post contains affiliate links which means that I will make a small commission if you purchase a product after clicking on any of them, at no extra cost to you.
Tampa has a number of awesome breweries, brewpubs, and taprooms! There's truly no shortage of ways to get your hands on fresh local craft brew. I've compiled this list of the best breweries in Tampa so you can find your new favorite spot!
Breweries in Tampa
Tampa Bay Brewing Company
The Tampa Bay Brewing Company has two locations, one in Ybor and one in Westchase. It's a unique blend of outstanding craft beers made on-site, a broad food menu, and a fun but laid-back vibe.
There are 24 rotating taps in the taproom. The beers offered are flavorful hop-centric IPAs, APAs, expressive sours, and juicy, fruit-forward Florida-Weisse. As for the food menu, you can expect pizzas, burgers, and other American and local staples. I am a sucker for their French onion soup and pizza! I can also vouch for their Greek salad.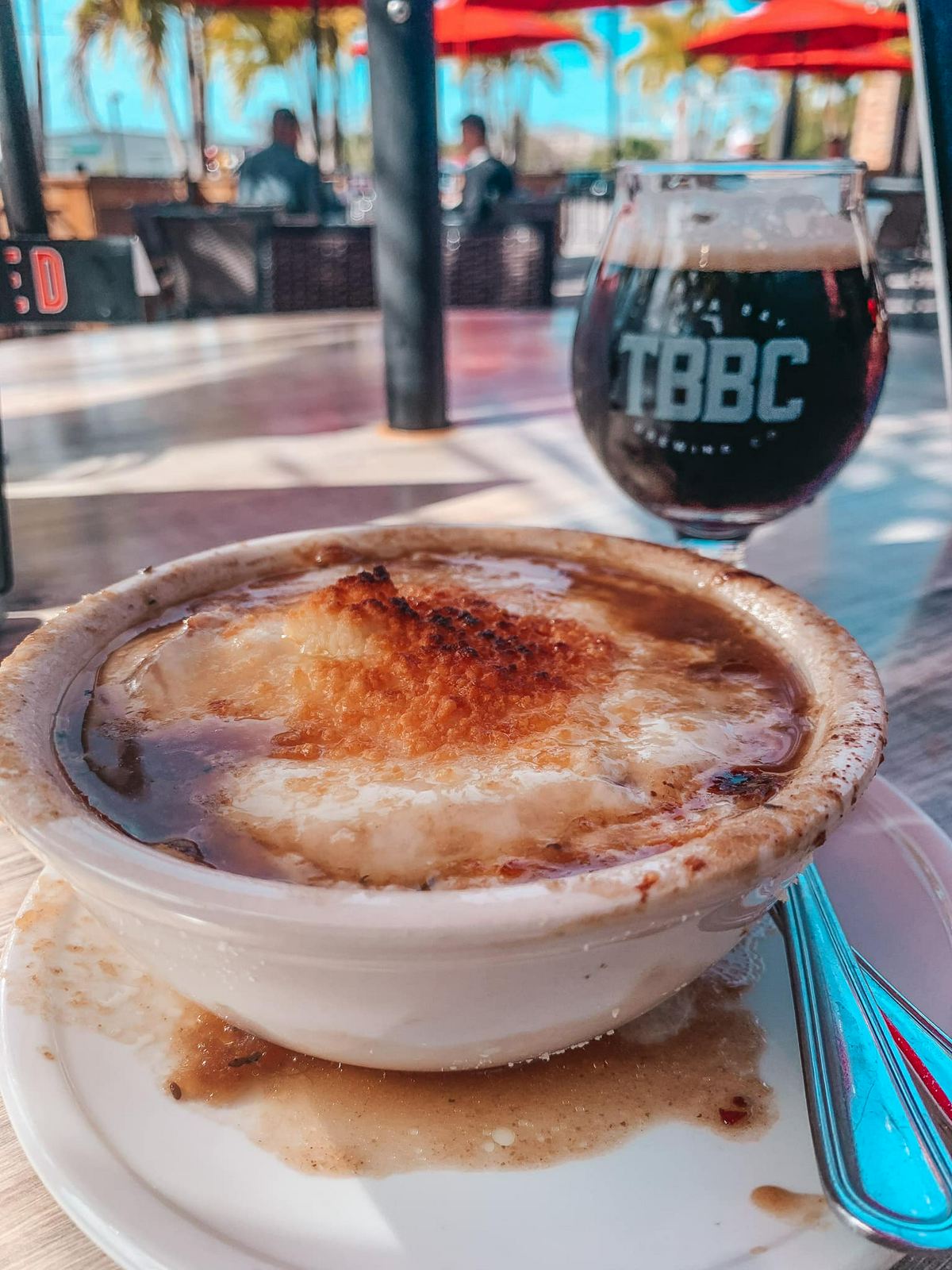 Woven Water Brewing
Woven Water Brewing is my type of Tampa brewery! They don't just have your typical IPAs and ales. Woven Water offers a unique array of hard seltzers and fruited sours.
They change seasonally, but for the fall they offer fun options such as pumpkin spice fusion which is a super fruited Sour Ale conditioned on pumpkin, banana, cream of coconut, pumpkin ice cream, and pumpkin spices, or their raspberry peach cobbler a la mode which is a super fruited sour ale conditioned on raspberries, peaches, vanilla ice cream, cinnamon, and graham crackers.
For someone who isn't typically much of a beer drinker, I love when breweries have unique options like this! The beer is also a little thicker because it has parts of the fruit actually in it. Definitely ask the bartender about their fermentation and conditioning process, because it's really interesting!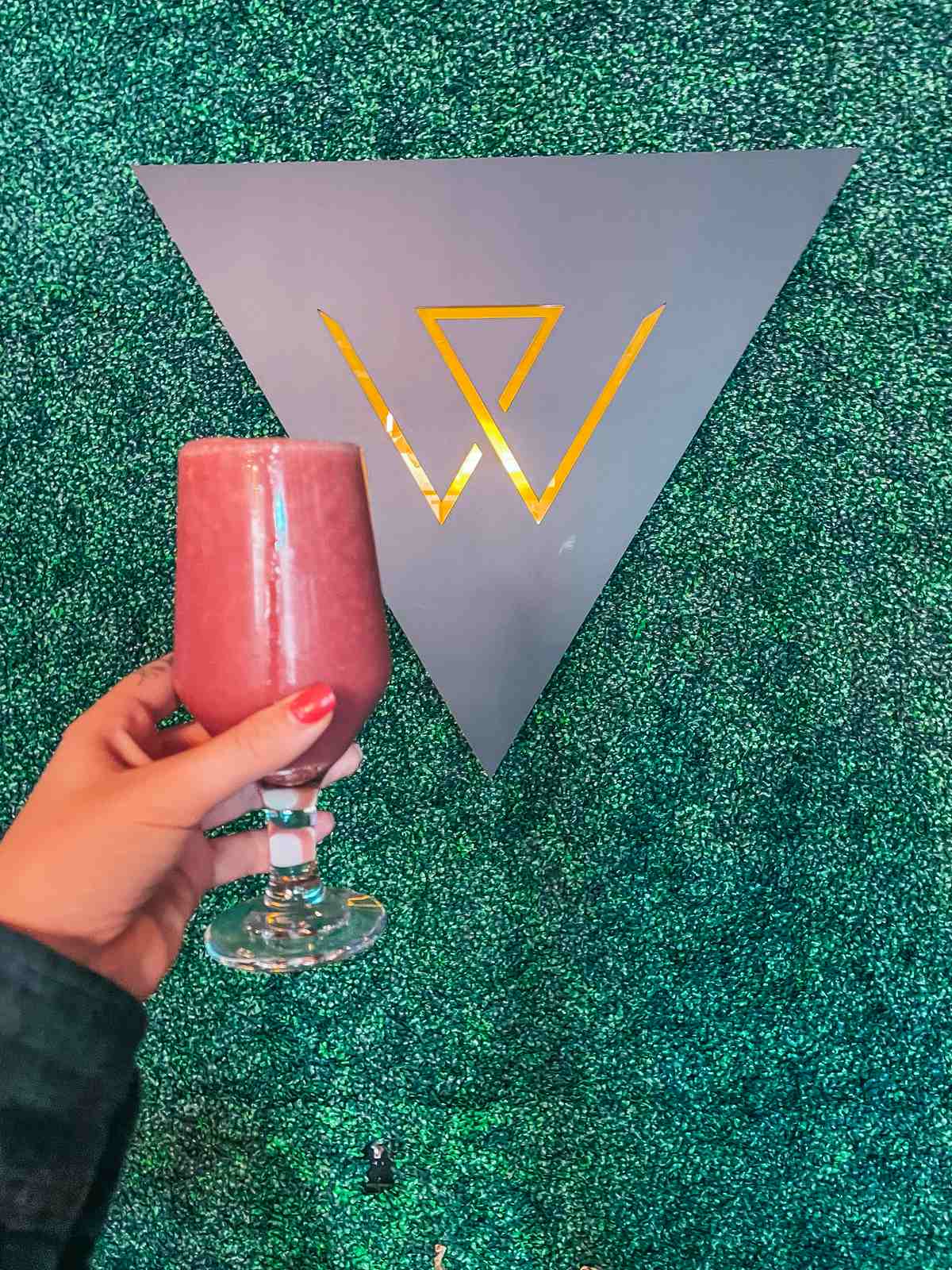 7venth Sun
The 7venth Sun Tampa location in Seminole Heights features a 15-barrel brew system and an expansive taproom with high ceilings that looks over the brewery's wood cellar. When we got here, I thought, "This is a place I could bring my laptop to and just chill all day." They have plenty of beer options (28 taps), and the employees were more than helpful in guiding me in my decision since I'm not much of a beer drinker.
Their original brewery location is in Dunedin. If you get hungry, there are some food trucks outside the venue, or there are plenty of amazing restaurants in Seminole Heights to choose from!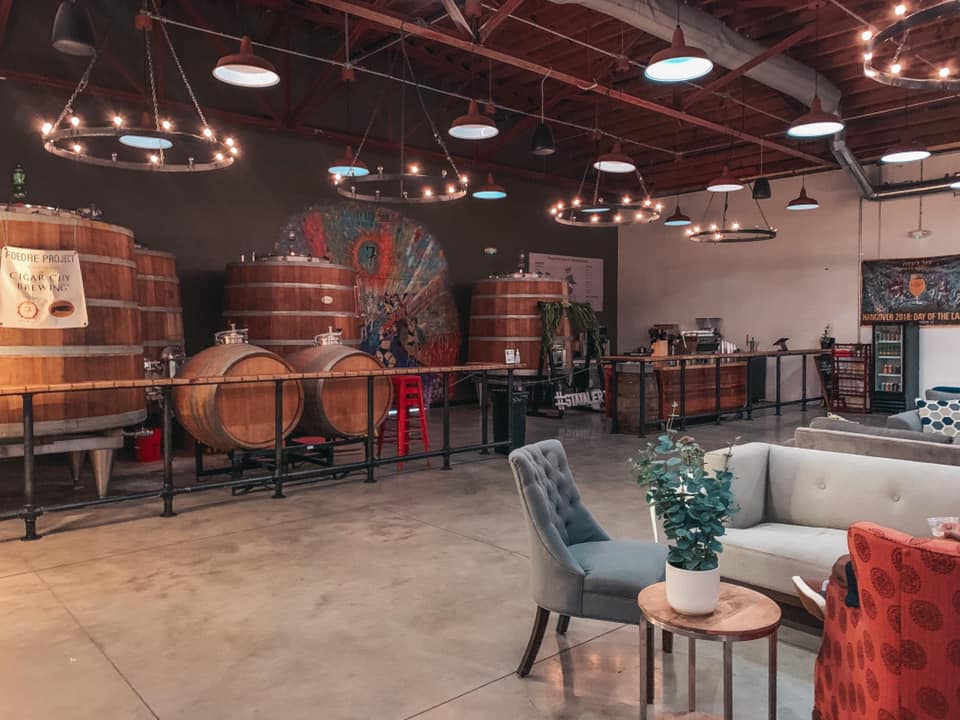 Coppertail Brewing
Coppertail Brewing hosts an extensive tasting room with a great food menu. There's a rotating 20-beer menu and the tasting room lives in a 100-year-old Ybor City building. It's definitely a must-stop if you're spending the day in Ybor.
They have their "core 4" which are brewed all year long and include Unholy, an American Trippel ale, 2 IPAs, and a porter. Unholy is Remi's personal favorite. I believe it's partially because of flavor, and partially because it has a 9.2% ABV. My favorite from our flight was the Guava Passion sour (maybe because it reminded me of Hawaii). It was delicious and not too sour!
They have an impressive-sized menu for a brewery. We got one of their specials which was a brisket sandwich. It was so good! Even the fries were amazing (and I'm a tot girl).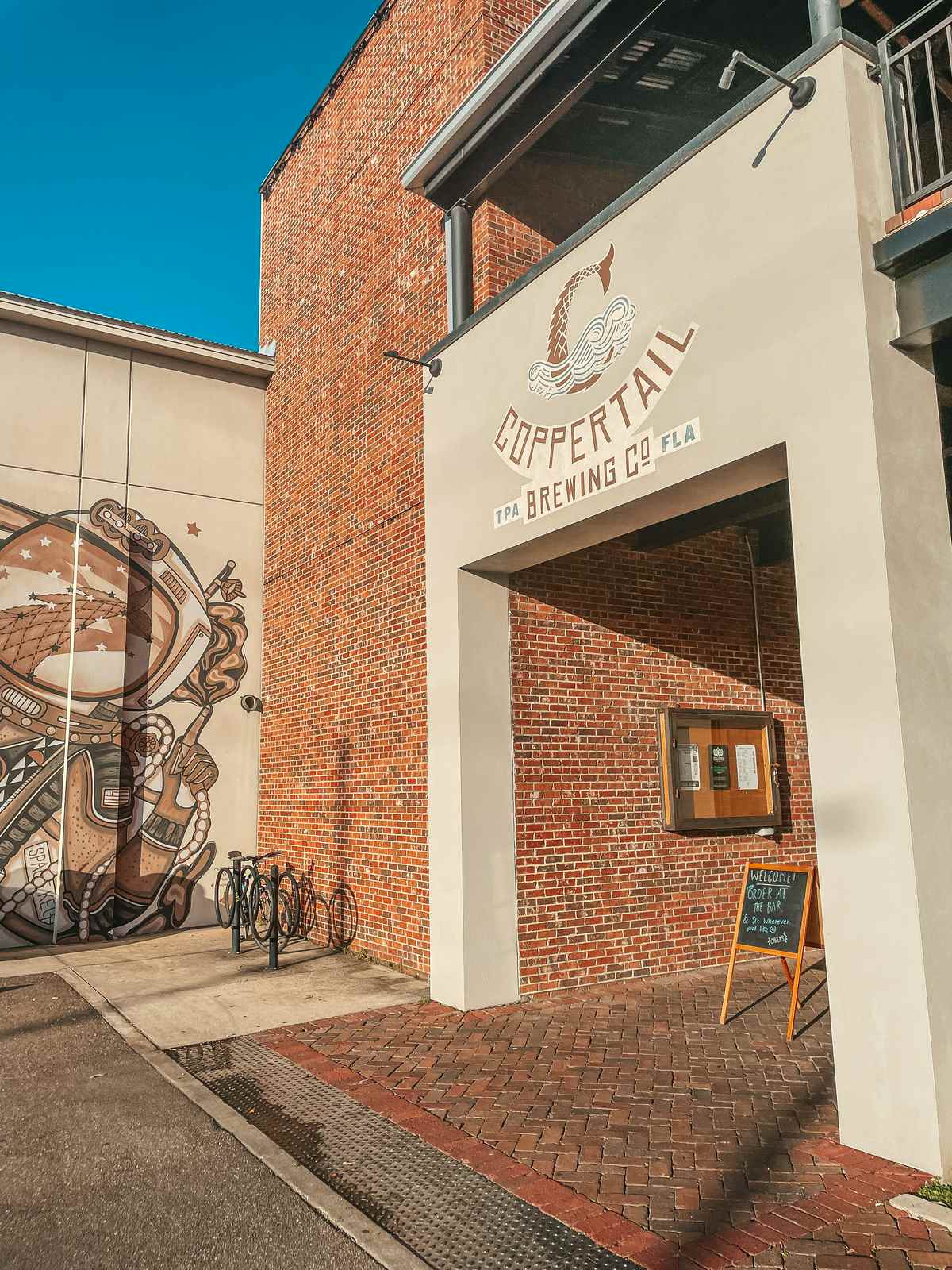 Angry Chair Brewing
Angry Chair has a small space, but that shows no reflection on the large collection of interesting beer options. They don't have flights but offer 5, 12, and 16-ounce pours— which I love because Remi can drink a 16-ounce in the time it takes me to drink a 5!
Angry Chair is known for its stouts. Their tap list typically has a focus on stouts and IPAs but also will feature pilsners, sours, and porters.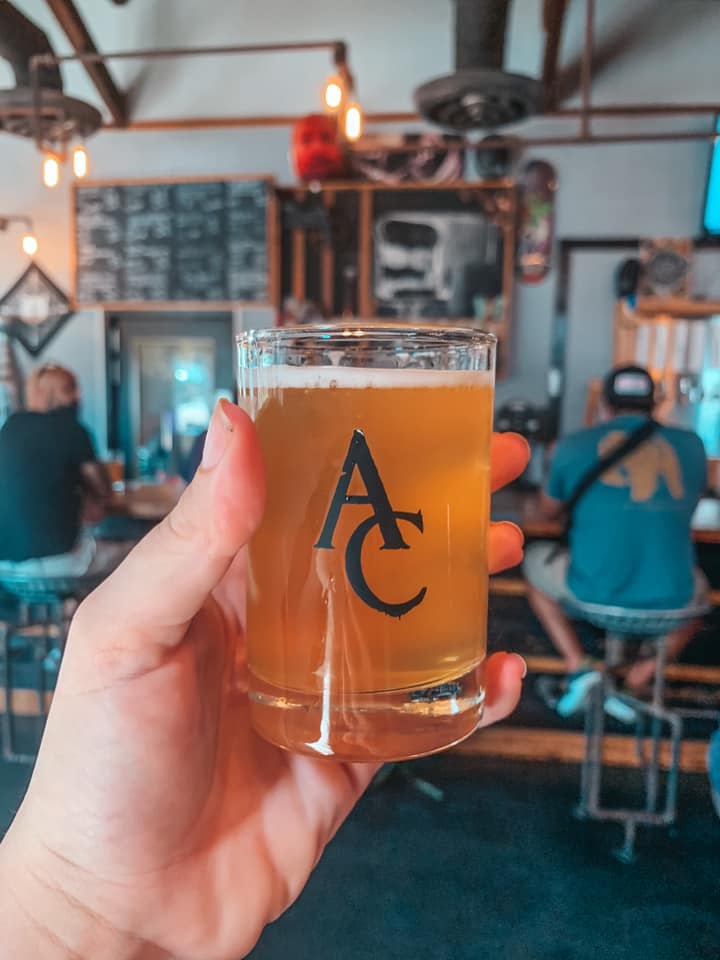 Related read: best breweries in downtown St. Pete and fun breweries in Clearwater
Magnanimous Brewing
Magnanimous Brewing serves a heavy dose of IPAs including some doubles and triples with ABVs up to 10.5%. I'm not an IPA person myself, but I did enjoy their 1000 Eyes which is an imperial sour ale with passionfruit, orange, and guava. They also have porters, stouts, lagers, and pilsners to choose from.
The brewery itself has an adorable patio area along with a spacious tasting room inside, making it a great meet up spot for groups. They even serve coffee in the morning making it a great spot to get some work done in the morning as well! During the weekends they have food trucks present in case you work up an appetite.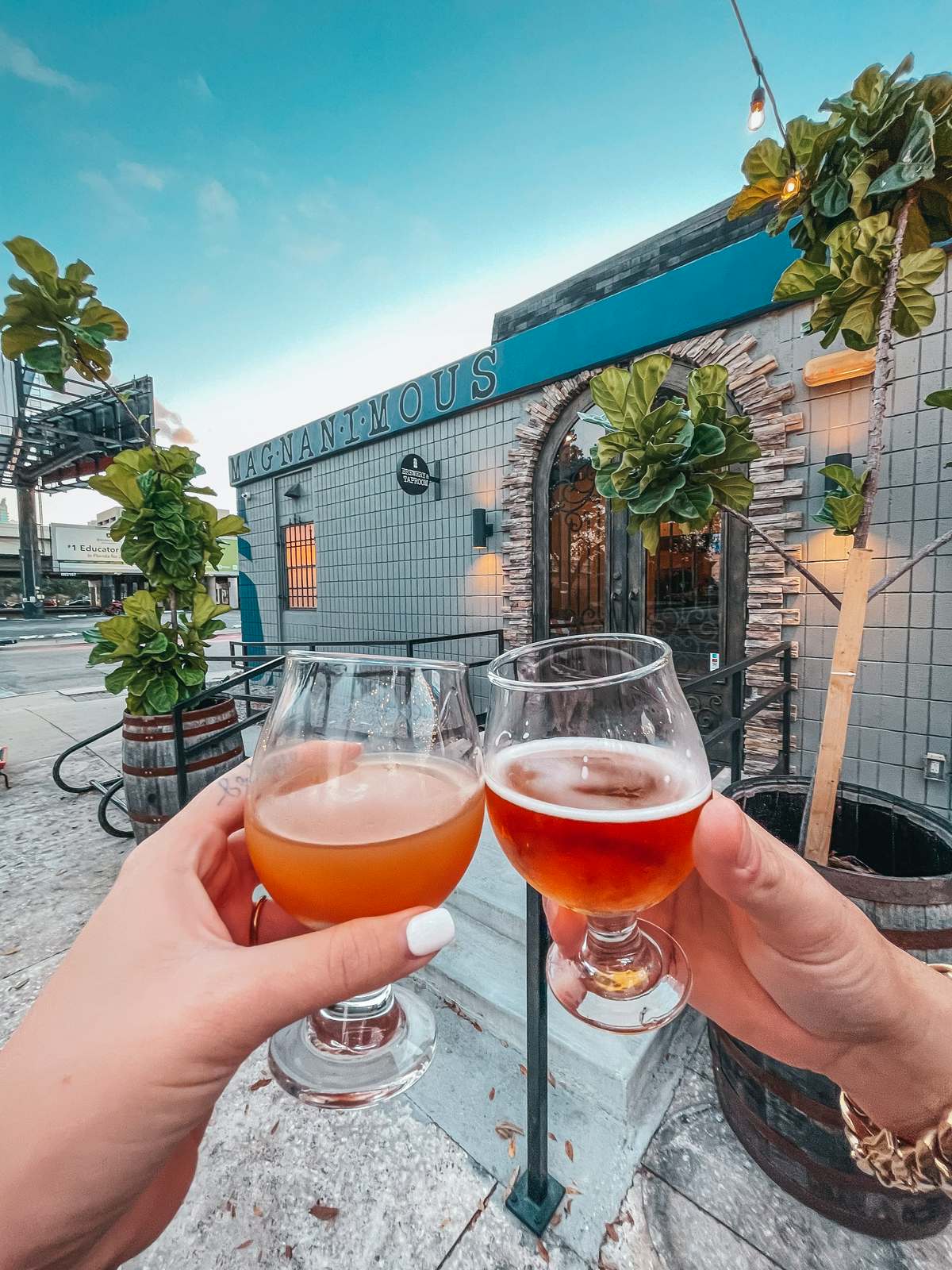 Cigar City Brewing
You most likely associate Cigar City Brewing with its award-winning, hop-forward IPA Jai Alai, which is well-known throughout the country. Jai Alai is one of the best American IPAs and what made Cigar City a household name.
While Cigar City is known for Jai Alai, they have several other outstanding beers which have garnered recognition and awards from local, national, and international craft beer communities. Not to mention most of them pair great with one of Ybor's famous Cuban sandwiches!
Remi nor I am into IPAs, so Remi got their Cosmic Crown, a Belgian-style strong golden ale and really enjoyed it. I on the other hand sipped one of their guest taps, a homemade apple pie cider that reminded me a bit of Keel and Curley, one of my favorite wineries in Tampa Bay!
There are three locations around Tampa including their Spruce Street Brewery and Taproom, their taproom downtown at Amalie Arena, and their brewpub and taproom at Tampa International Airport.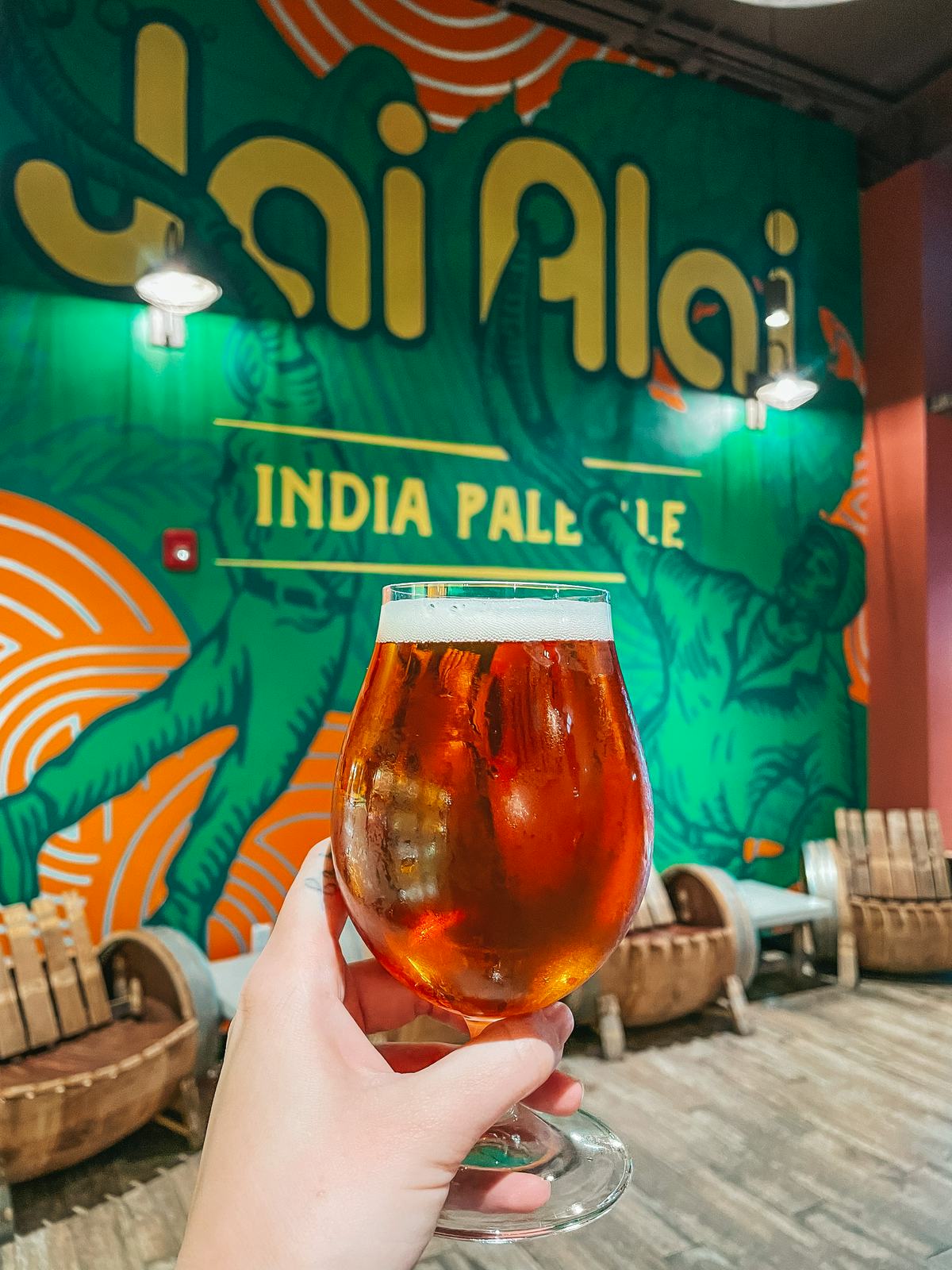 Barriehaus Beer Co.
Founded on the enthusiasm for family tradition, a love of innovation, and the enjoyment of premium lager beer, Barriehaus Beer Co. is a community-focused microbrewery that offers the largest downtown Biergarten.
Their beers are poured from Czech side pull faucets which provide a delicious and unique drinking experience for patrons. The side pull allows the beertender to control the flow of beer and provide a perfect pour with the taste of the dense, wet foam. While the beers they serve aren't my typical go-tos, I was fine with it because I decided to eat my calories and enjoy one of their giant pretzles.
Bring your friends or your dog and enjoy the fantastic beers this bar has to offer. The brewery also offers tours, so make sure to stop by!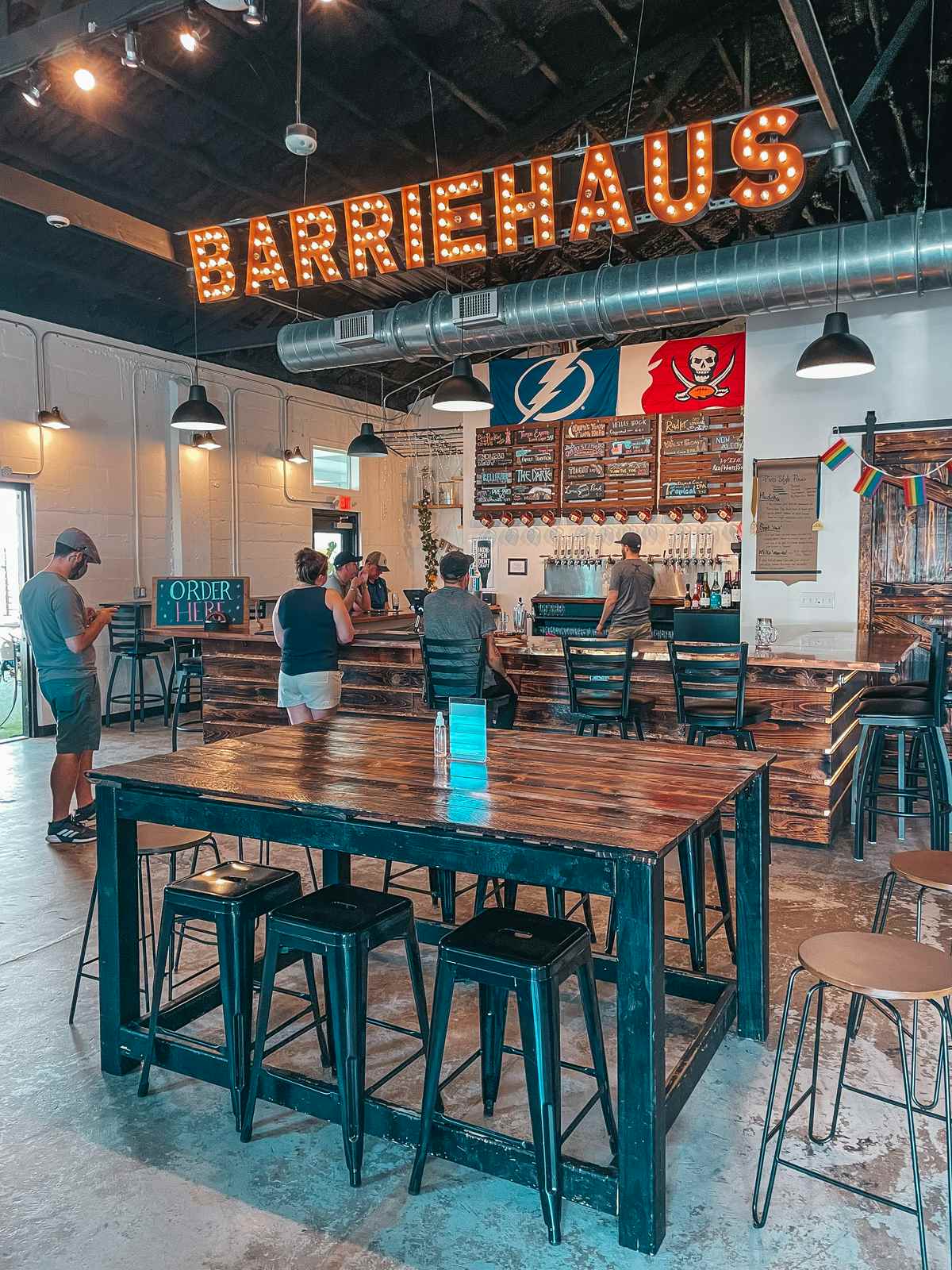 The Brew Bus
Brew Bus is definitely a must-stop! And while it's a Tampa brewery, I certainly wouldn't shy away from getting a bite here too. Brew Bus offers fun events like Trivia Night as well as bus tours. There are different itineraries and loops, so be sure to check those out!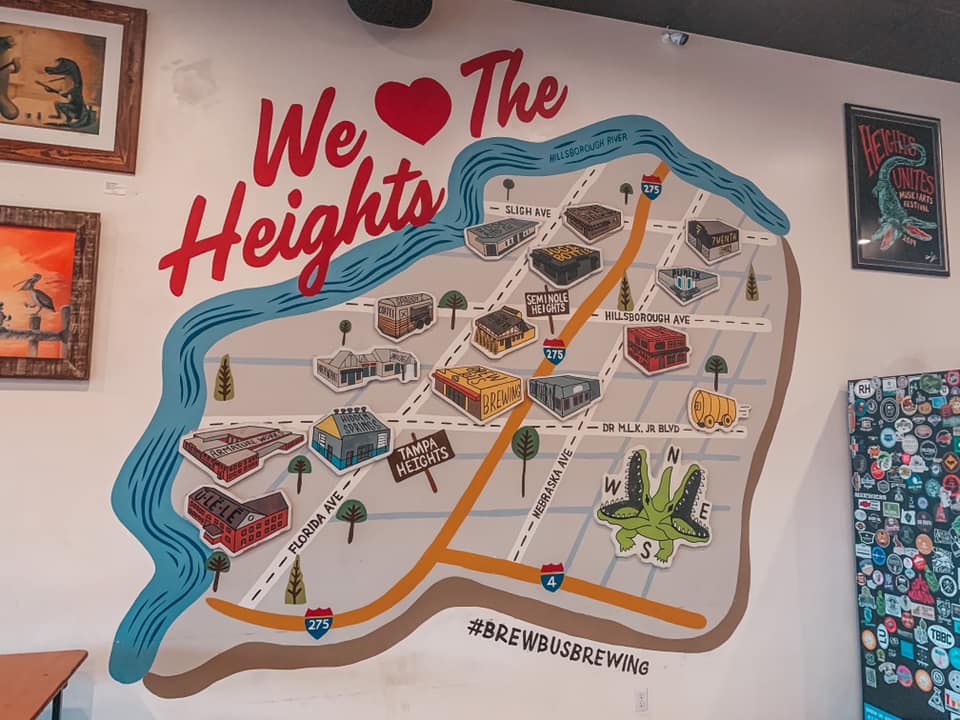 Breweries don't always hit home runs when it comes to the food, but the cheese curds were definitely perfection. Their menu is full of delicious-sounding items, all of which go perfectly with a beer!
They have plenty of options to choose from when it comes to brews, from IPAs to porters to ales. We went with the Basic B!tch, which is a pumpkin spice latte milk stout. I normally don't enjoy stouts, but call me a basic b!tch, because I loved this beer.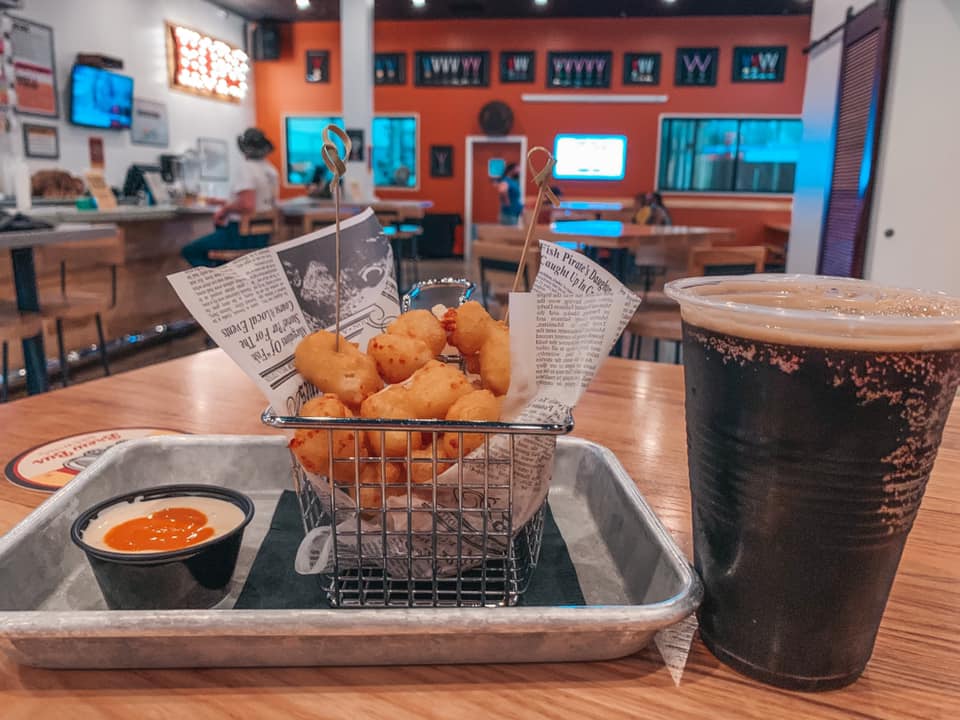 Bastet Brewing
I was actually blown away by Bastet Brewing. Being a nanobrewery, they place a strong emphasis on fresh, local, and high-quality beer and have over 20 beers on tap. So many of their beers sounded amazing we struggled narrowing it down to the four to have for our flight!
We especially loved their seasonal tater pumpkinator which was strong (9.1% ABV), but smooth and settles nicely with hints of cinnamon and nutmeg. The huck if you buck is also great for my sour lovers out there. It was a light sour that's balanced by sweet flavors of huckleberry and blueberry.
Aside from the beer being impressive, we were also fascinated by how Bastet got its name. Bastet is the Egyptian cat goddess which represents both the gentle domestic cat and the war-like lioness. One myth tells a story of how Bastet was sent to Earth by her father Ra to wage war on humanity.
Ra called his daughter back to his side because he was afraid she would kill everyone when he witnessed the severity of the destruction. She, however, disregarded his requests out of her thirst for blood. Ra arranged for 7,000 jugs of beer and pomegranate juice (which stained the beer blood red) to be distributed among the fields surrounding her.
She drank the "blood" to the point of intoxication, fell asleep for three days, and awoke with a horrible hangover. As a result, mankind was spared her wrath. That's right, beer saved the world!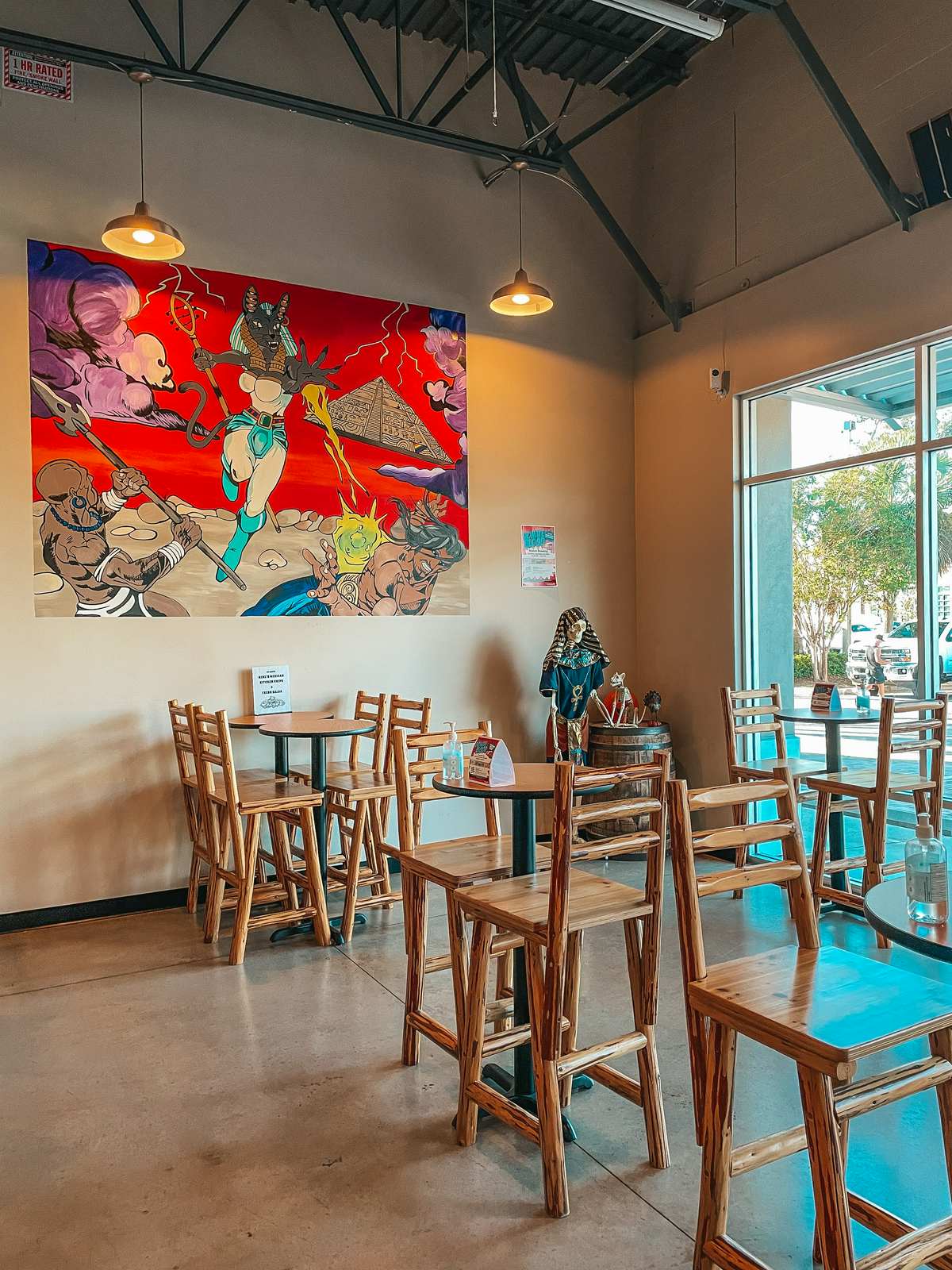 Rock Brother Brewing
Rock Brothers Brewing is a local craft microbrewery features live music and engrains the partnership of music and brews deep into every detail.
Along with serving up their own brews, they also have a full bar. This venue is spacey, and they even host local and big name artists in The Attic.
"Music and beer have a lot in common. Both require hard work and commitment to create and both are born from the overlap of craft, art and passion. The opportunity to bring music and beer together with Rock Brothers was just too cool to pass up." – Joey Redner of Cigar City Brewing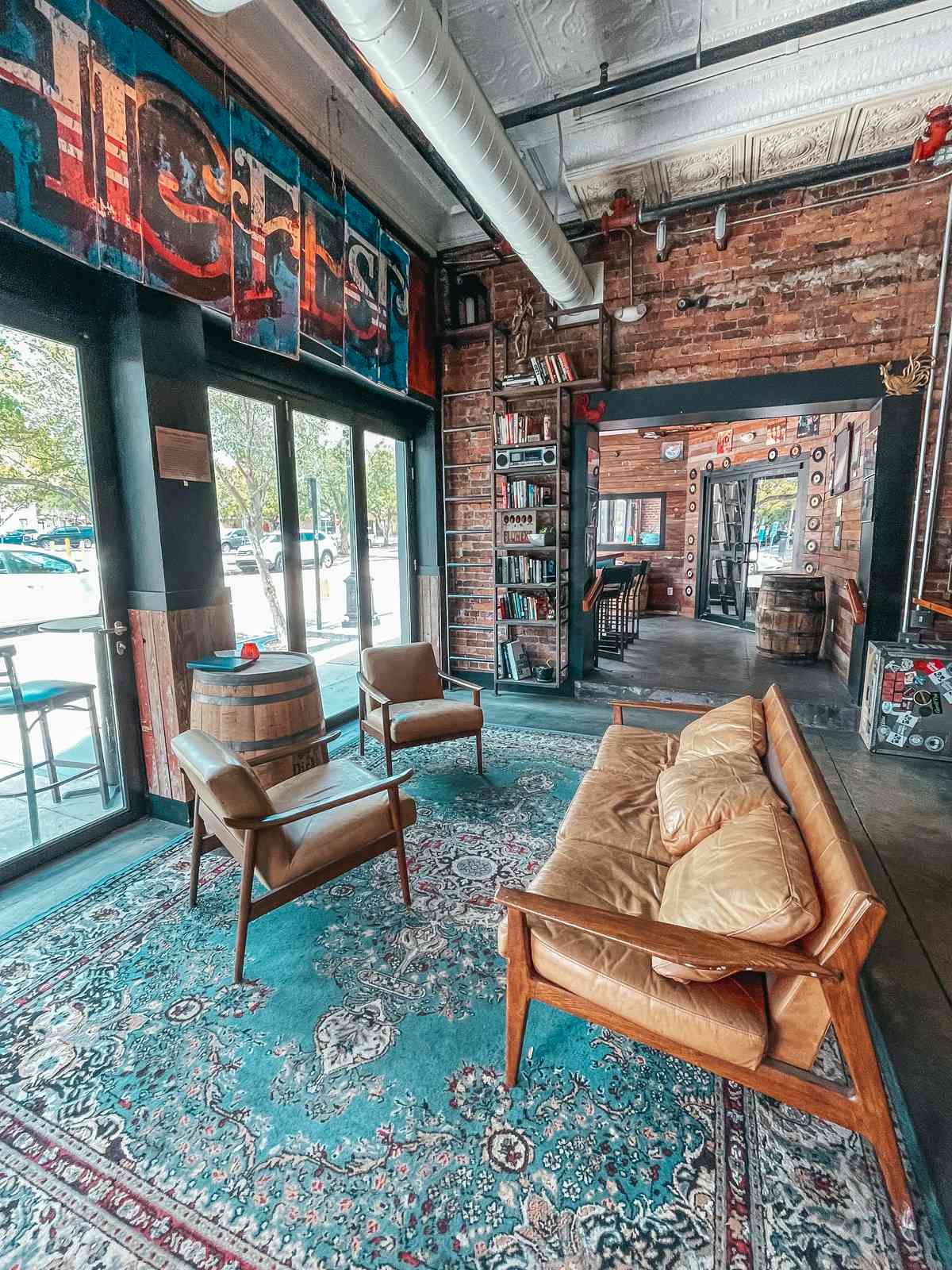 Other breweries to check out:
I hope this list of the best breweries in Tampa convinced you to add experiencing the local brew scene to your list of things to do in Tampa and helped you decide where to start your journey. For those of you who are already a beer connoisseur looking for more than what's on tap at your local pub, these places offer artisanal selections in different styles—so no matter what kind of brew enthusiast you are, there's something here for everyone.