This post contains affiliate links which means that I will make a small commission if you purchase a product after clicking on any of them, at no extra cost to you.
I honestly thought briefing you on each of these festivals was going to get repetitive, but each of them actually brings some sort of unique fun to the table! So get your calendar out! Because girllll, you've got A LOT of fall festivities in Tampa Bay comin' your way!
As the great Colin Nissan so eloquently stated, "It's fall, f*****. You're either ready to reap this freaky-assed harvest or you're not." I don't know about you, but I'm ready!
Note: Due to COVID, many of these activities may require masks and advanced ticket purchase with limited tickets sold! Make sure you check their websites before going! All of the events mentioned have noted enhanced measures they will be taking to ensure your safety during these times, but if it is out of your comfort zone, there are other ways to get your autumn on and support some of these causes!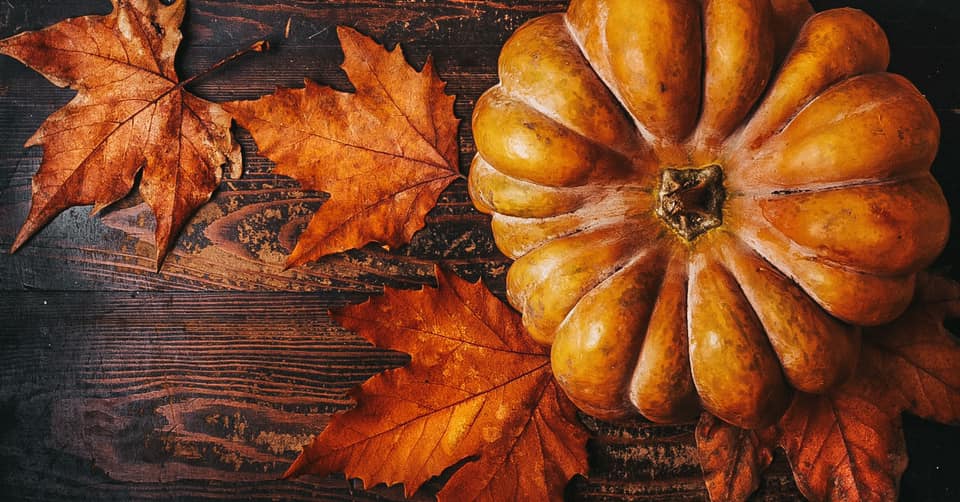 Pumpkin patches & fall festivals
Harvest Holler Corn Maze
An interactive corn maze, a hayride, a pumpkin patch, tractor rides, and activities for the whole family can be found here. And when you're done, head to Paw-Paw's Vittles for a snack and some Southern sweet tea and lemonade. Make sure you save room for some cobbler from Maw-Maw's Country Store!
Location: 950 Tavares Rd, Polk City, FL 33868
Hours and Dates: Weekends September 18th-November 15th; Fridays 4PM-8PM, Saturdays 12PM-8PM, and Sundays 12PM-5PM
Cost: Adults: $10.50, seniors and children 3-12: $8.50.
Sweetfields Farm Fall Maze
Sweetfields is the perfect place to get yourself into the fall spirit! A corn maze, a pumpkin patch, hay rides, and apple cider are all waiting for you at the farm! Along with the fun fall activities, they also have cute farm animals, food vendors, and photo ops! Most activities are included in the admission, however pumpkins and produce must be purchased. They also have pumpkin painting for an additional cost. Pre-purchased online tickets are required!
Location: 17250 Benes Roush Road, Masaryktown, FL
Hours and Dates: Mondays and Friday-Sundays Sep 25, 2020, 10:00 AM – Sun, Nov 8, 2020, 5:00 PM
Cost: Age 3 and up: $9.75 + tax and online ticket fees
Wesley Chapel Oktoberfest
This is a smaller festival in comparison to the others, but who doesn't love a good Oktoberfest? Here, you can find food, music, beer, and games! What more could ya ask for?
Location: Hilton Garden Inn Tampa Suncoast Parkway @ 2155 Northpointe Parkway, Lutz, FL 33558
Hours and Dates: Friday, October 2, 5PM-9PM
Cost: Free. Games, food, and drinks for purchase.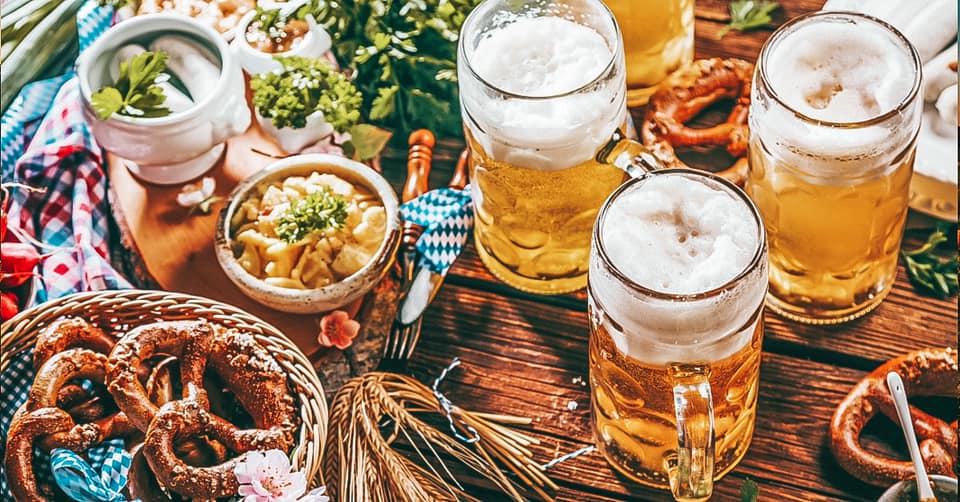 HarvestMoon Fun Farms Corn Maze and Pumpkin Patch
There are SO MANY family-fun activities and games here! Play on a 70-foot jumping pillow, catch candy from the candy cannon, ride the cow train, or pet some of the adorable farm animals! This is really just the tip of the iceberg of the fun this place has to offer! They even have Flashlight Nights for the maze and expanded Haunted Trail on select Friday and Saturday nights for those who aren't afraid (count me out— I'm a wuss). But you can catch me there at the food vendors tasting their BBQ and grilled cheese!
Location: 15990 Stur St, Masaryktown, FL 34604
Hours and Dates: October 3-November 8 Wednesday-Friday 10AM-2PM and Saturday and Sunday 10AM-5PM (open select evenings for flash light and haunted trail nights)
Cost: Age 3 and up: $12.95+tax
Flash Light Night & Haunted Trail Admission: $19.95+tax per person ages 3 & up, or $10.95 for Flash Light Night only
Wesley Chapel Pumpkin Fest
Here, you'll find carnival rides, concerts, axe throwing, Nerf wars, and SO MUCH MORE! Of course there will be a pumpkin patch, hay rides, and even a pumpkin decorating tent! This fall festival really does seem to have it all!
Location: 6015 Wesley Grove Blvd, Wesley Chapel, FL 33544
Hours and Dates: October 9-11: Friday 5PM-9PM, Saturday 11AM-8PM, and Sunday 11AM-6PM
Cost: $8 and up
Scarecrow Fest Dade City
Make your own scarecrow, enter the costume contest, or enjoy live entertainment at this celebration! This year's entertainment includes Blaise Bubble Magic (as seen on America's Got Talent) and Soccer Collies— who doesn't love watching cute pups play ball? There will also be carnival games and plenty of food vendors to enjoy!
Location: Pioneer Florida Museum & Village @ 15602 Pioneer Museum Road, Dade City, FL 33523
Hours and Dates: Saturday, October 10, 9AM-5PM
Cost: Age 6 and up: $5
The Heights Fall Festival
Located at Armature Works— where you can always count on having a good time— the 3rd annual Heights Fall Festival will include a pumpkin patch, live music, a craft beer corner, and photo ops galore! Even more than fun seasonal activities, this fall festival has something extra special to be a part of— a food drive! Donate 5 or more non-perishable food items, and you get a voucher for a complimentary 818Bay beer 🙂
Location: Armature Works @ 1910 N Ola Ave, Tampa, FL 33602
Hours and Dates: October 10-11th from 10AM-5PM
Cost: Free! Food, drink, and pumpkins are available for purchase.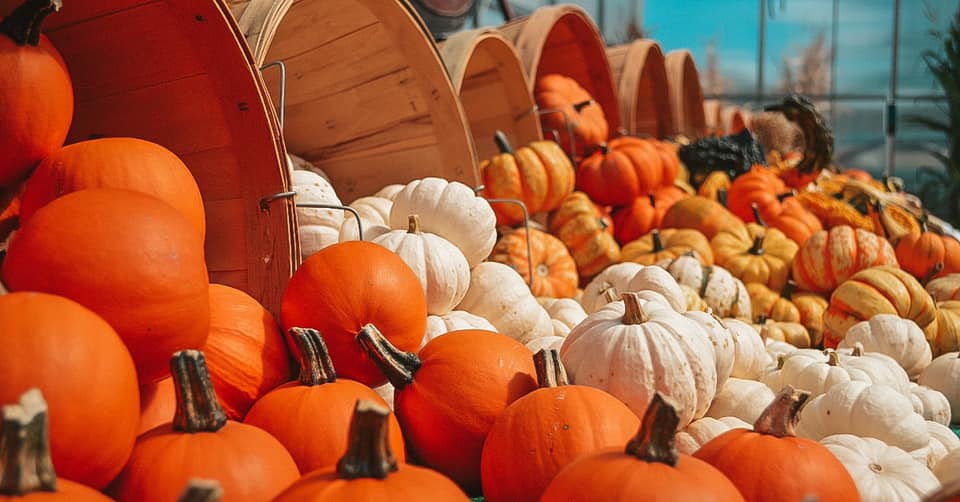 Hunsader Farms Pumpkin Fest
This festival has your typical fall shenanigans plus activities like a rock climbing wall, craft show, live music, a petting zoo, a dog show, and even a chainsaw sculptor! You'll probably work up an appetite after doing all of those fun activities, so check out all of the food vendors, which offer everything from farm-roasted sweet corn to homemade ice cream! Pumpkins and produce will also be for sale, as well as some fun kiddie rides for an additional cost!
Location: 5500 CR-675, Bradenton, FL 34211
Hours and Dates: Saturdays and Sundays October 10-25 9AM-5PM
Cost: Age 10 and up: $10, parking: $5.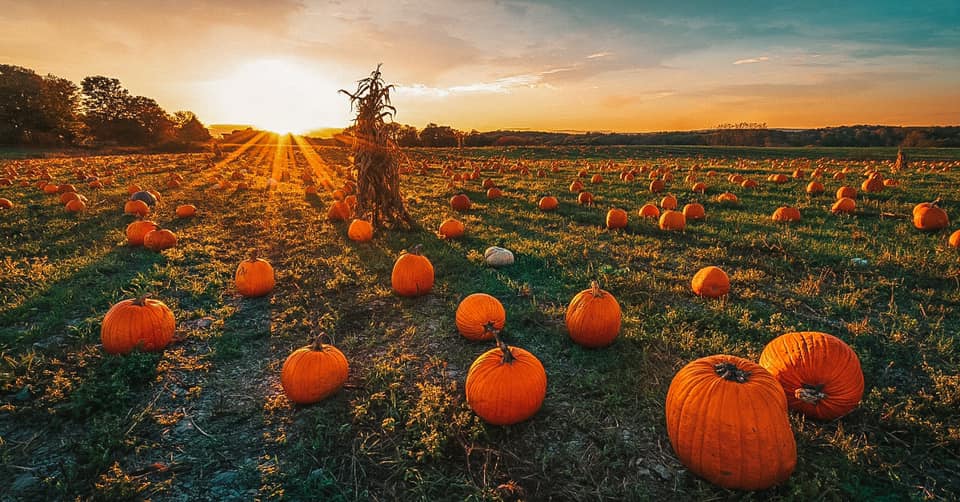 Wesley Chapel Pumpkin Smash
Didn't I tell you each festival had its own unique twist? Well, this one has monster trucks, an inflatable obstacle course, a motorcycle death circle show, and more, along with some more of your typical fall festival activities, like a pumpkin patch and painting.
Location: The Grove in Wesley Chapel @ 6333 Wesley Grove Blvd, Wesley Chapel, FL 33544
Hours and Dates: October 16-18th: Friday 5PM-9PM, Saturday 11AM-9PM, Sunday 11AM-6PM
Cost: $10 and up
DK Pumpkin Fest
This celebration features hay ride canal tours, goat feeding, pony rides, pumpkin cannons, AND laser tag!! There is so much family fun to be had here! Along with activities, there are plenty of food vendors, photo ops, and craft vendors as well!
Location: DK Landscaping & Farm @ 1750 Lake Avenue Southeast, Largo, FL 33771
Hours and Dates: October 17th, 18th, 24th, 25th & 31st 10AM-4PM
Cost: $8, or preorder for $6
Riverwalk Halloween Lighted Boat Parade
Come enjoy all of the fun, festively-decorated boats as they parade down the river! The Riverwalk also has a virtual Halloween Hunt (October 17-November 4) you can enjoy with the family! Solve riddles, puzzles, and tasks, and try to get 1st place! (A mobile app is needed.)
Location: Tampa Riverwalk, Tampa, FL 33602
Hours and Dates: Saturday, October 24th, 6:30PM – 9:30PM
Cost: Free
Pumpkin Fest at Florida Botanical Gardens
Enjoy a festive walkthrough of the gardens along with a scarecrow contest and pumpkin patch! Pumpkin-carving templates and decorating kits will also be for sale.
Location: 12520 Ulmerton Road, Largo, FL 33774
Hours and Dates: Sunday, October 25, 12PM- 4PM
Cost: $5 per pumpkin, age 5 and under: Free
3 Daughters Pumpkin Painting Fundraiser
As you may know, 3 Daughters is one of my favorite Tampa Bay hot spots! I love this location and everything they do. This is a fundraiser to help 3 Daughters continue to provide rent assistance, bill assistance, and access to basic necessities to the homeless and low-income communities in Pinellas via Reach St. Pete! There will be live bands, pumpkin painting, food, a photobooth, raffles, and an outdoor market with vendors!
Location: 3 Daughters Brewing @ 222 22nd Street S, St. Petersburg, FL 33712
Hours and Dates: October 25, 12PM-7PM
Cost: Adults: $20, kids: $10
Admission price gets you a pumpkin, paint, materials, and one free beverage of your choice. They are also offering Paint & Pumpkin To Go Kits!
Theme park events
Scream-A-Geddon
This is a Halloween horror event park like no other. I am honestly going to have nightmares just from looking at their website. If you love all things creepy, spooky, and terrifying, this is the place for you. It has seven terrifying attractions in one location, along with food vendors and drinks from Bonzo's Beer Garden.
Location: 27839 St Joe Rd, Dade City, FL 33525
Hours and Dates: Now-November 1: Sunday-Thursdays, 7:30PM-11PM and Saturday-Sundays, 7:30PM-1AM
Cost: Prices vary by day and are subject to change. Check out current ticket prices here.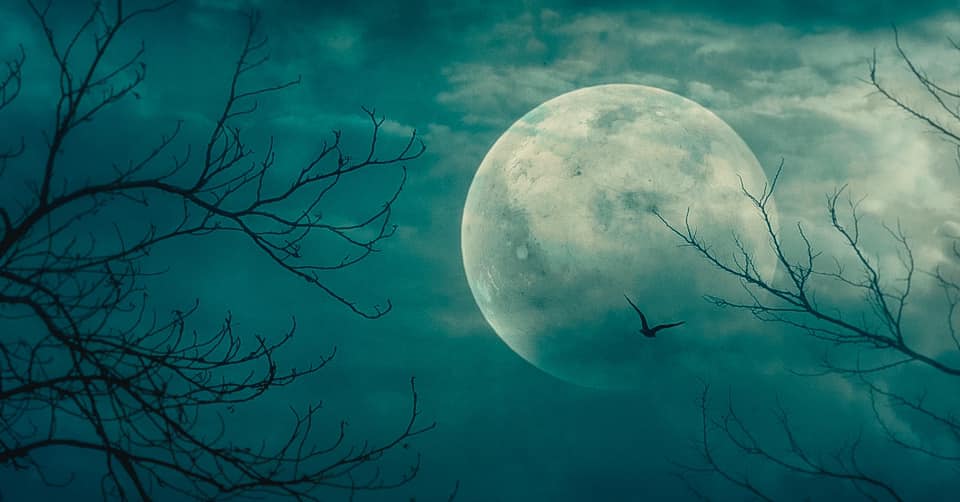 Howl-O-Scream at Busch Gardens
Experience Busch Gardens' thrilling rides at night while venturing through scare zones and haunted thrills! Instead of their typical indoor haunted houses, they have created open-air scare zones this year— make sure you check out all 10!
Location: Busch Gardens Tampa Bay @ 10165 McKinley Dr, Tampa, FL 33612
Hours and Dates: Weekends September 25-November 1; Fridays & Saturdays 7PM-12AM, Sundays 7PM-11PM
Cost: $29.99 and up
Creatures of the Night at ZooTampa
This one is a super fun, family-friendly Halloween event! Enjoy animal exhibits as well as Halloween-themed activities, experiences, and characters. Returning favorite activities and experiences include Pumpkin Palooza and Twisted Tales, along with four totally new ones, like Sirens Song and Dinos Out of Time.
Location: ZooTampa at Lowry Park @ 1101 W. Sligh Avenue, Tampa, FL, 33604
Hours and Dates: 11 select nights from Friday, October 2nd-Saturday, October 31st
Cost: $24.95 and up
Spooky activities
Haunted River Tours with Pirate Water Taxi
Enjoy a glass of wine while you listen to ghost stories and tales of Tampa's haunted history. You will most definitely love this 45-minute haunted cruise along the Hillsborough River!
Location: Channelside Bay Plaza @ 333 S Franklin St, Tampa, FL 33602
Hours and Dates: Fridays-Sundays in October with cruise times at 6:15PM, 7:15PM, 8:15PM, & 9:15PM
Cost: $25 and up
UNDead in the Water at American Victory Ship & Museum
This is Tampa's very own nautical-themed Halloween event. More specifically, you will be immersed in an interactive zombie apocalypse experience. You must avoid being eaten by the infected zombie stowaways and fight for humanity's survival!
Location: American Victory Ship & Museum @ 705 Channelside Drive, Tampa, FL 33602
Hours and Dates: Fri, October 9, 7:30PM–10:30PM
Cost: $17.50
Tampa Pirate Ships Haunted Zombie Crawl
The admission for this actually includes admission to the previously mentioned UNDead in the Water Operation! Also included is a 30-minute cruise to the operation, a 30-minute return trip, a complimentary "antidote" cocktail, and if you want to do the Pirate Water Taxi the same night, you get 50% off! There is a full cash bar on board as well, so you can get your pregame on for that zombie apocalypse you're about to experience.
Location: 333 S Franklin St, Tampa, FL 33602
Hours and Dates: Fridays & Saturdays October 9-31, as well as Thursday, October 29, with cruise times at 7PM, 8PM, 9PM & 10PM
Cost: $39.95 plus marine fee and tax
Sir Henry's Haunted Trail
Experience three different themed haunted trails, live entertainment, and food vendors. Typically, the event also has laser tag and escape games, but they're on hold this year as an extra precaution during COVID. For trail options, you have Candy Tree, Marionette of the Dead, or Midnight Slaughter. Which will you choose?
Location: 2837 S. Frontage Rd, Plant City, FL 33566
Hours and Dates: Weekends in October: Fridays & Saturdays, 7:30PM-11PM, and Sundays, 7:30PM-9:30PM
Cost: $25-$35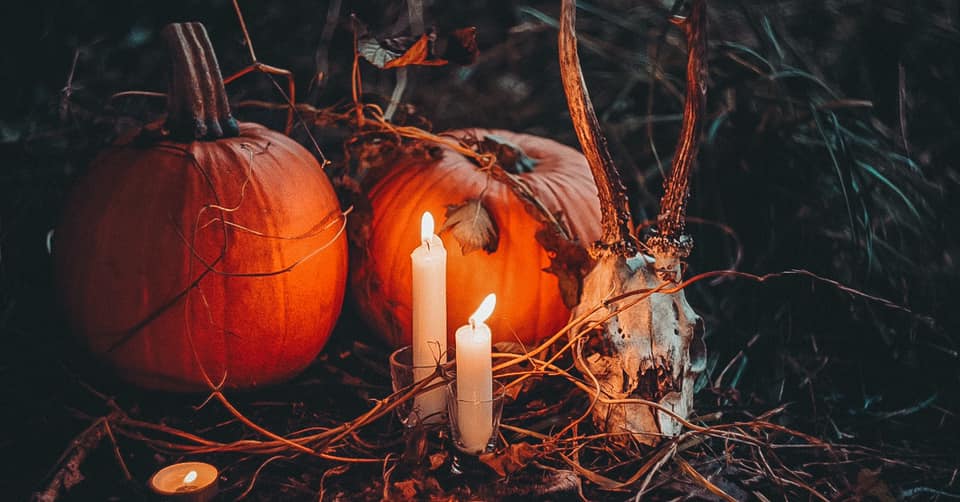 St. Pete Ghost Tour
Indulge in the mysteries and haunted tales of the Sunshine City on this 75-90-minute candlelight walking ghost tour!
Location: Sweet Divas Chocolates @ 181 4th Ave NE, St. Petersburg, FL 33701
Hours and Dates: Select dates & times year round— check out dates and times here.
Cost: $20
SpookEasy Lounge
This speakeasy-style bar is actually open year round, but I'm sure it will be especially fun to check out around Halloween time! Feel all of the spooky vibes while sipping on a Jekyll & Hyde or Vampire Blood cocktail.
Location: 1919 E 7th Ave, Tampa, FL 33605
Hours and Dates: View hours and nightly events here.
Cost: Free. Drink & food available for purchase.
I am honestly so in the fall and Halloween spirit after reading about all of the awesome events Tampa Bay has! Which one are you most looking forward to?
Want some suggestions for Tampa Bay activities that aren't fall related?