This post contains affiliate links which means that I will make a small commission if you purchase a product after clicking on any of them, at no extra cost to you.
Tampa Bay is home to some of the best Cuban sandwiches in the country. Whether you're a local or just visiting the area, there's no better way to get a taste of the city than with a delicious Cuban sandwich. If you're looking for the absolute best Cuban sandwiches in Tampa Bay, look no further! I've put together a list of amazing spots where you can get a fantastic Cuban sandwich and experience the flavors of Tampa Bay.
Pro hack: always ask for extra pickle 😉
Best Cuban sandwiches in Tampa Bay
Hopscotch Cafe
HopScotch Cafe in Dunedin is a great spot to start. This cozy café serves up a variety of sandwiches, including a traditional Cuban sandwich. Made with slow-roasted pork, ham, Swiss cheese, pickles, and mustard, this sandwich is cooked to perfection and served on fresh Cuban bread. I love the pickles Hopscotch Cafe uses! They are the sandwich slices, which ensures every single bite has pickle in it.
The sandwiches are travel-inspired, and the owners are originally from Seattle (one of my favorite places), so yeah it's no wonder this place is my jam (pun intended ;)). The café also has a great beer selection and is conveniently located right next door to one of the best breweries in Dunedin, 7venth Sun Brewery. The atmosphere is casual and the service is friendly.
Check out more awesome restaurants in Dunedin!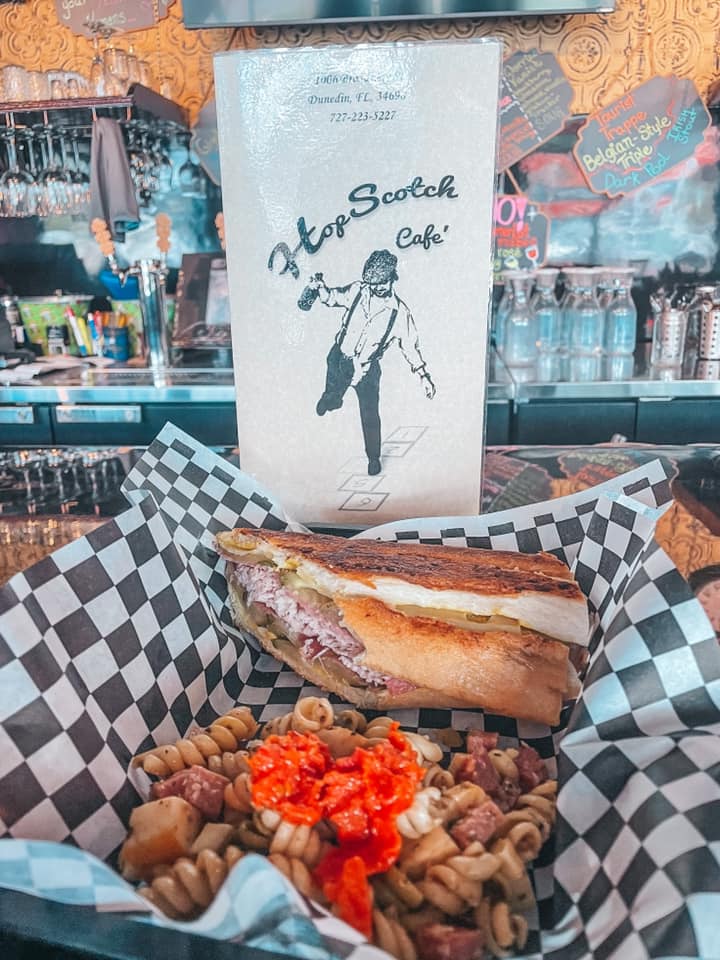 Stone Soup Company
If you're looking for a delicious Cuban sandwich in Tampa Bay, Stone Soup Company in Ybor City is the place to go. With three different types of Cubans to choose from – the traditional Champabay Cuban, the jalapeno-packed Bad Hombre Cubano, or the classic Midnight Cuban served Miami style on a pressed sweet hoagie roll – you'll have a hard time choosing. I've had the chance to try both the Chambabay and Midnight sandwiches and both were great, but my favorite was the Champabay Cuban.
In addition to delicious Cuban sandwiches, Stone Soup Company also offers a wide variety of desserts such as flan, Truffle Sampler Platter, and Brownies a La Mode. And if you're feeling extra special, they even sell locally rolled cigars! So if you're looking for an authentic Cuban experience, head over to Stone Soup Company and try their unique Cuban sandwiches.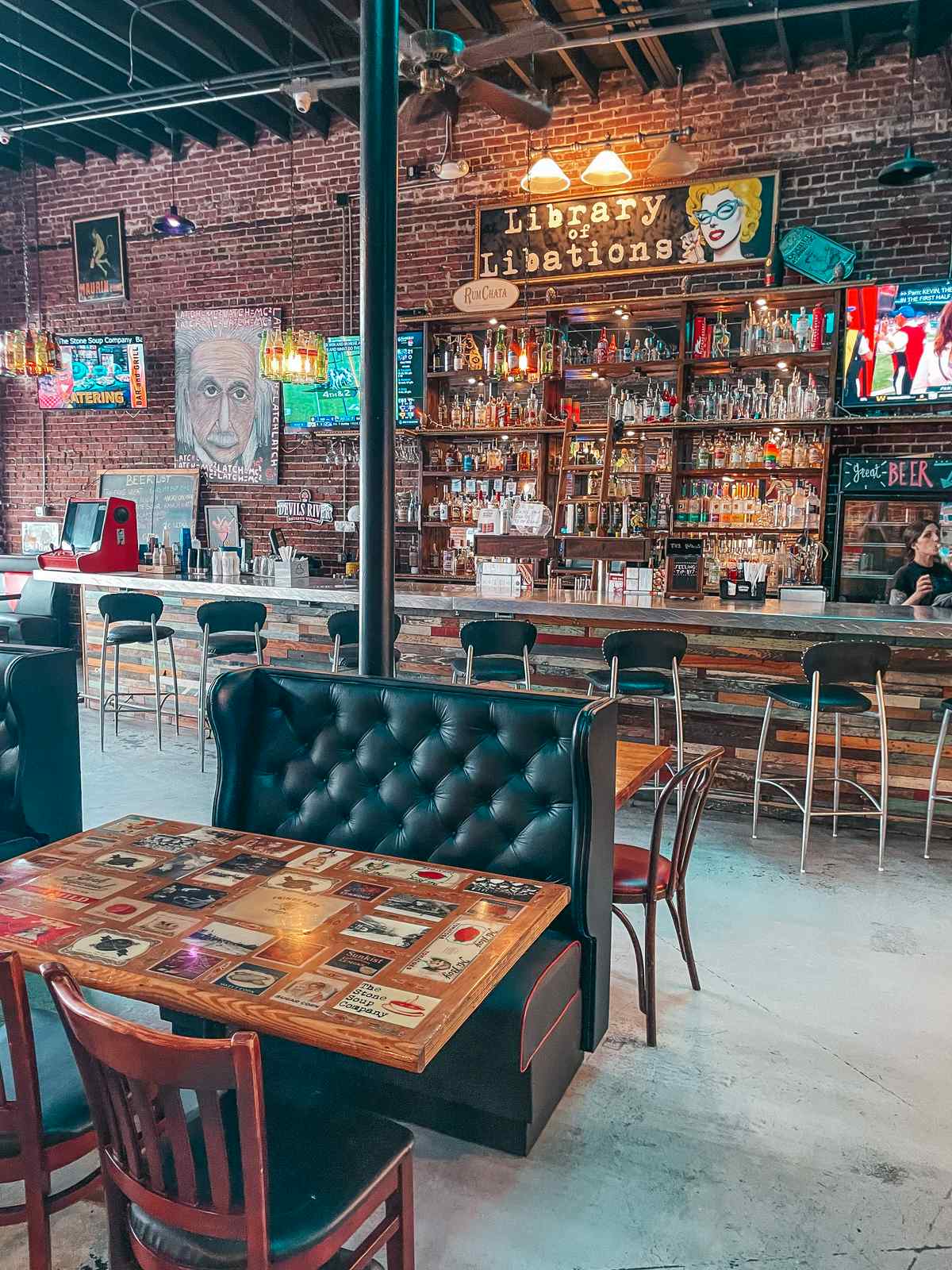 West Tampa Sandwich Shop
West Tampa Sandwich Shop is a must-visit for any Cuban sandwich lover. This local eatery has been serving up some of the best Cuban sandwiches since 1967. Their signature dish is the Honey Cuban sandwich, which gives a deliciously sweet twist to the traditional Cuban. It has even caught the attention of President Obama himself, who paid the business a visit and gave it a rave review!
I also love a place that serves up tostones with their sandwiches. Better yet they top theirs with garlic and onion mojo! If you're looking for an unforgettable Cuban sandwich experience in Tampa Bay, then head on over to West Tampa Sandwich Shop for one of their amazing creations.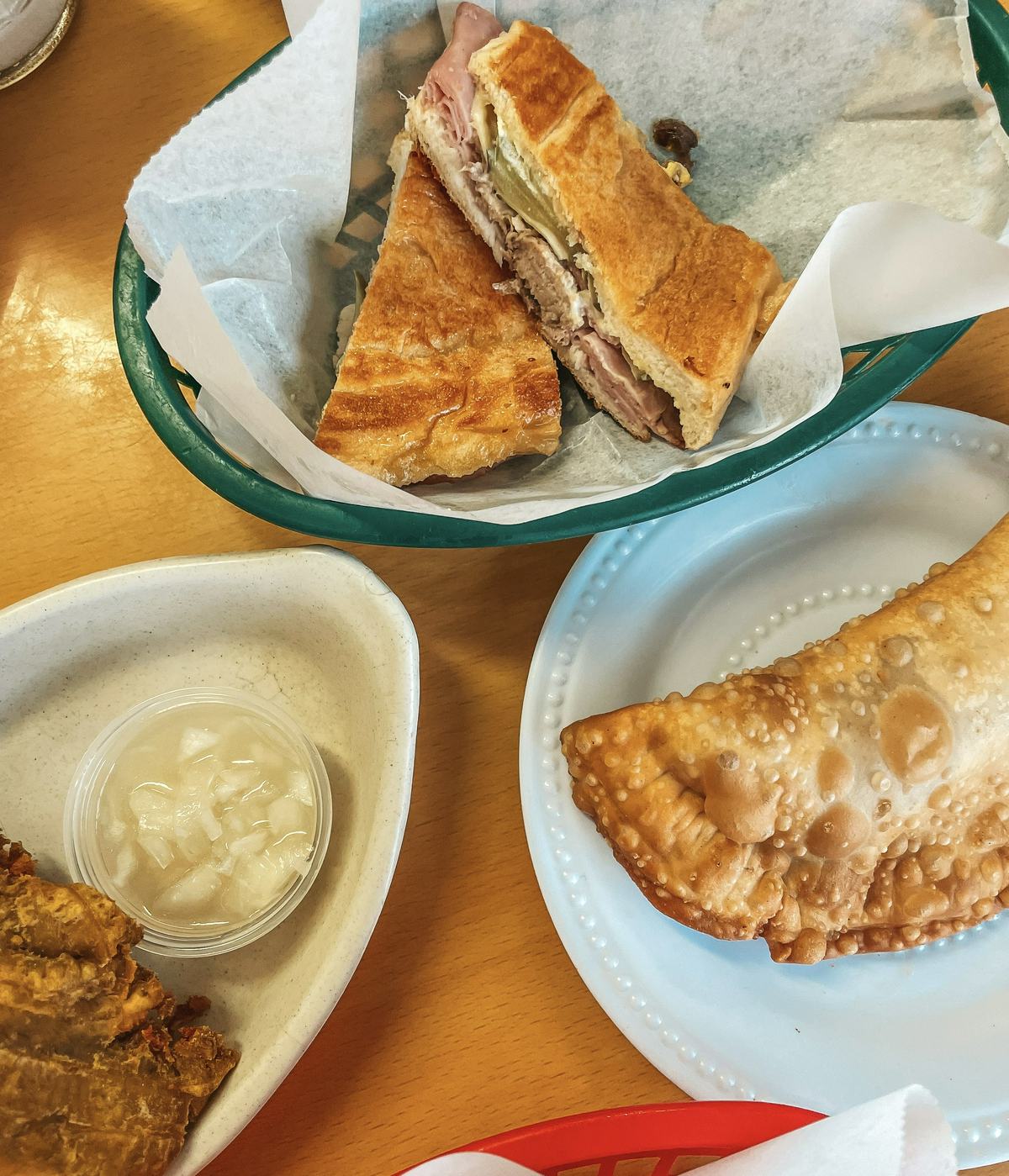 Empamamas
Nestled within the vibrant Armature Works, Empamamas takes the Cuban empanada to a whole new level with their signature creation, the Tampa Girl. Bursting with flavors reminiscent of the classic Cuban sandwich, this empanada exceeds all expectations and offers a delightful twist on a beloved favorite.
The Tampa Girl empanada combines succulent roasted pork, sliced ham, tangy pickles, Swiss cheese, and mustard, all lovingly enveloped in a flaky and perfectly baked pastry crust. The result is a mouthwatering symphony of flavors that pay homage to the iconic Cuban sandwich, satisfying both traditionalists and adventurous eaters alike.
Empamamas' dedication to quality and innovation shines through in every bite, making their Cuban empanadas a must-try for anyone seeking a taste of Tampa's culinary heritage.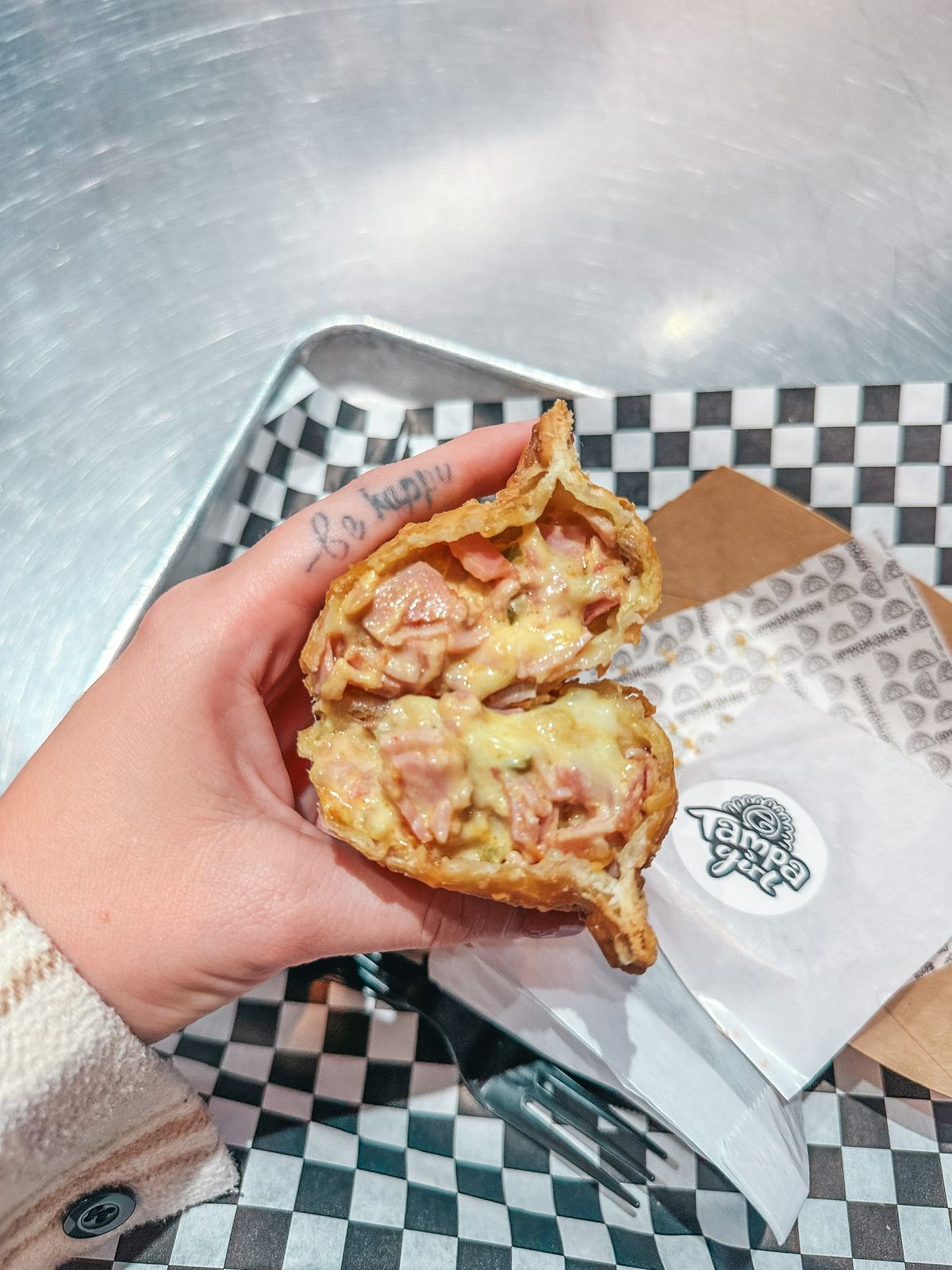 Bodega
Tampa locals and visitors alike should check out Bodega in downtown St. Pete for an authentic Cuban sandwich experience. This casual and tropical spot features cafe tables facing the order window and a covered open–air dining space in the back.
The menu is inspired by the islands of Latin America and uses only the freshest ingredients. In addition, there is a juice bar next door that serves up fresh smoothies and juices. Whether you're in the mood for a classic Cubano or something a bit more creative, Bodega will have something to satisfy your craving.
Check out the best restaurants in downtown St. Pete!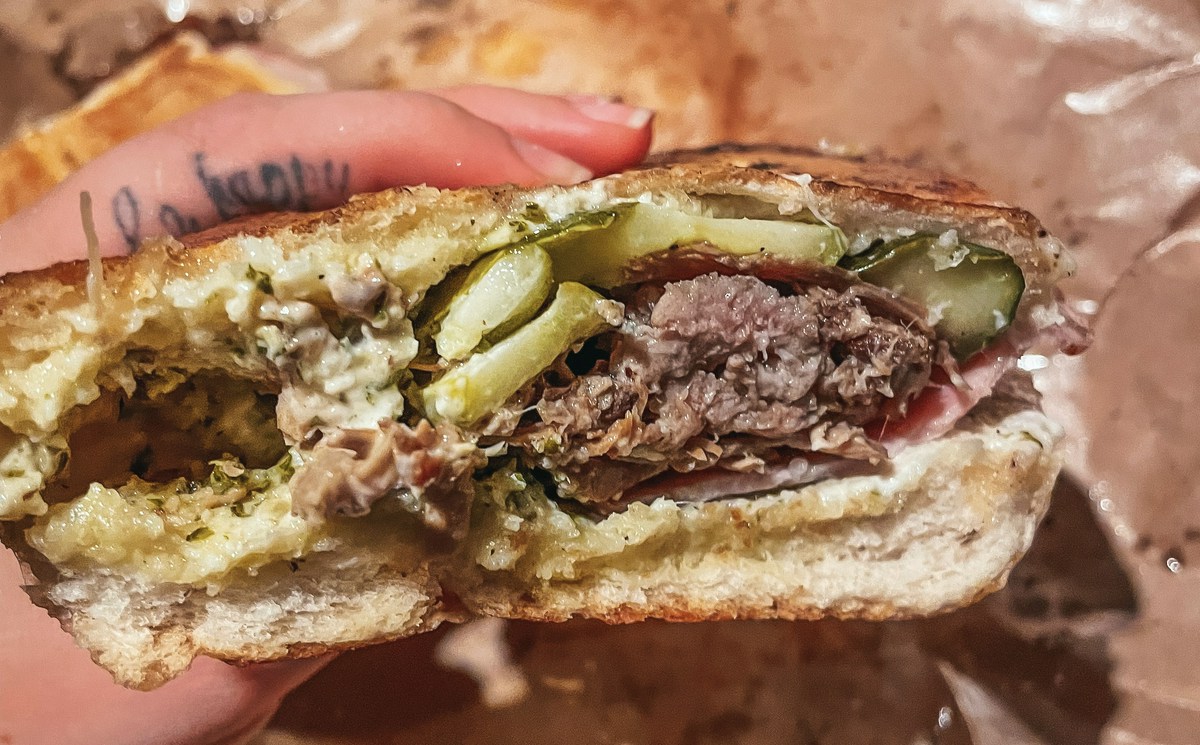 Kooky Coconut
Kooky Coconut is definitely at the top of the list of best restaurants in Indian Rocks Beach. Once you try their Cuban sandwich you'll understand exactly what all of the fuss is about!
Kooky Coconut is a funky, tropical-themed shack with a menu of sandwiches, Mexican food, burgers, hot dogs, and ice cream (made locally in Sarasota). They have a Tampa Cuban sandwich, which is traditional, or an Island Cuban. The Island Cuban has the addition of onions and fresh pesto sauce.
Sandwiches are made fresh to order, and the flavor combination will take your taste buds on a delicious journey. Kooky Coconut is definitely worth a visit if you're looking for a Cuban sandwich with a unique twist.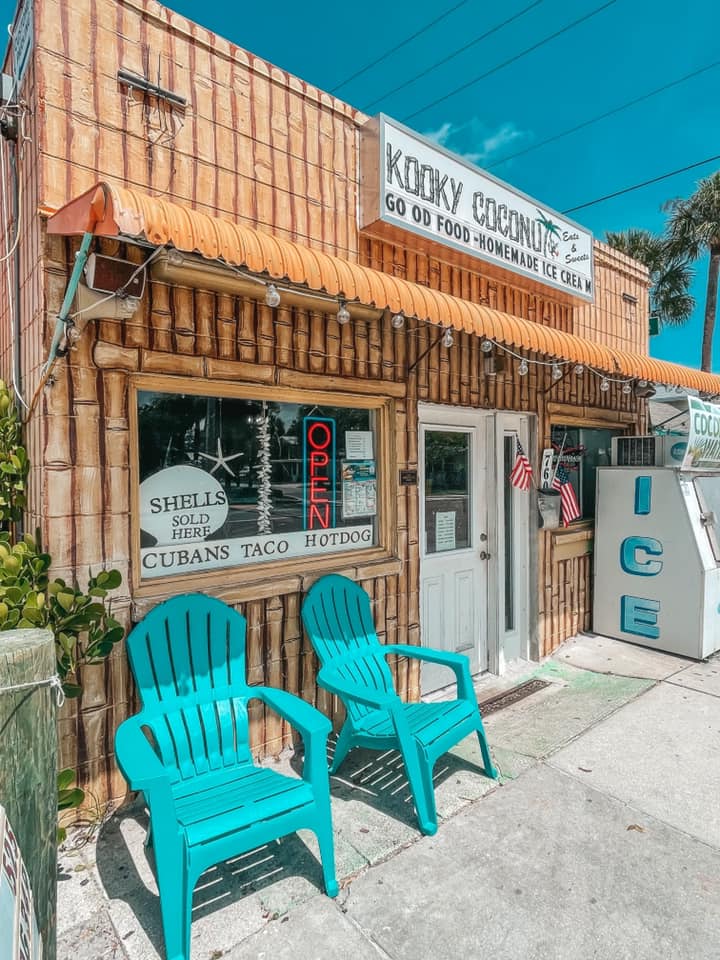 Los Gringos
Los Gringos is a Tampa treasure perfect for those seeking an authentic Cuban sandwich experience! Their Cuban sandwiches, the crown jewels of their menu, are a symphony of flavors and textures, meticulously crafted to perfection. From the first bite, you're transported to the bustling streets of Havana, as the tender roasted pork, layers of ham, Swiss cheese, pickles, and mustard harmonize together.
But Los Gringos doesn't just master the Cuban – their empanadas are also delish. These golden parcels are a burst of flavor, revealing a rich, savory filling that's a testament to their dedication to tradition.
As if that weren't enough, their pasta salad side offers a light and refreshing escape and complements their hearty menu items perfectly. It's a testament to their culinary finesse that even a side dish becomes a memorable highlight!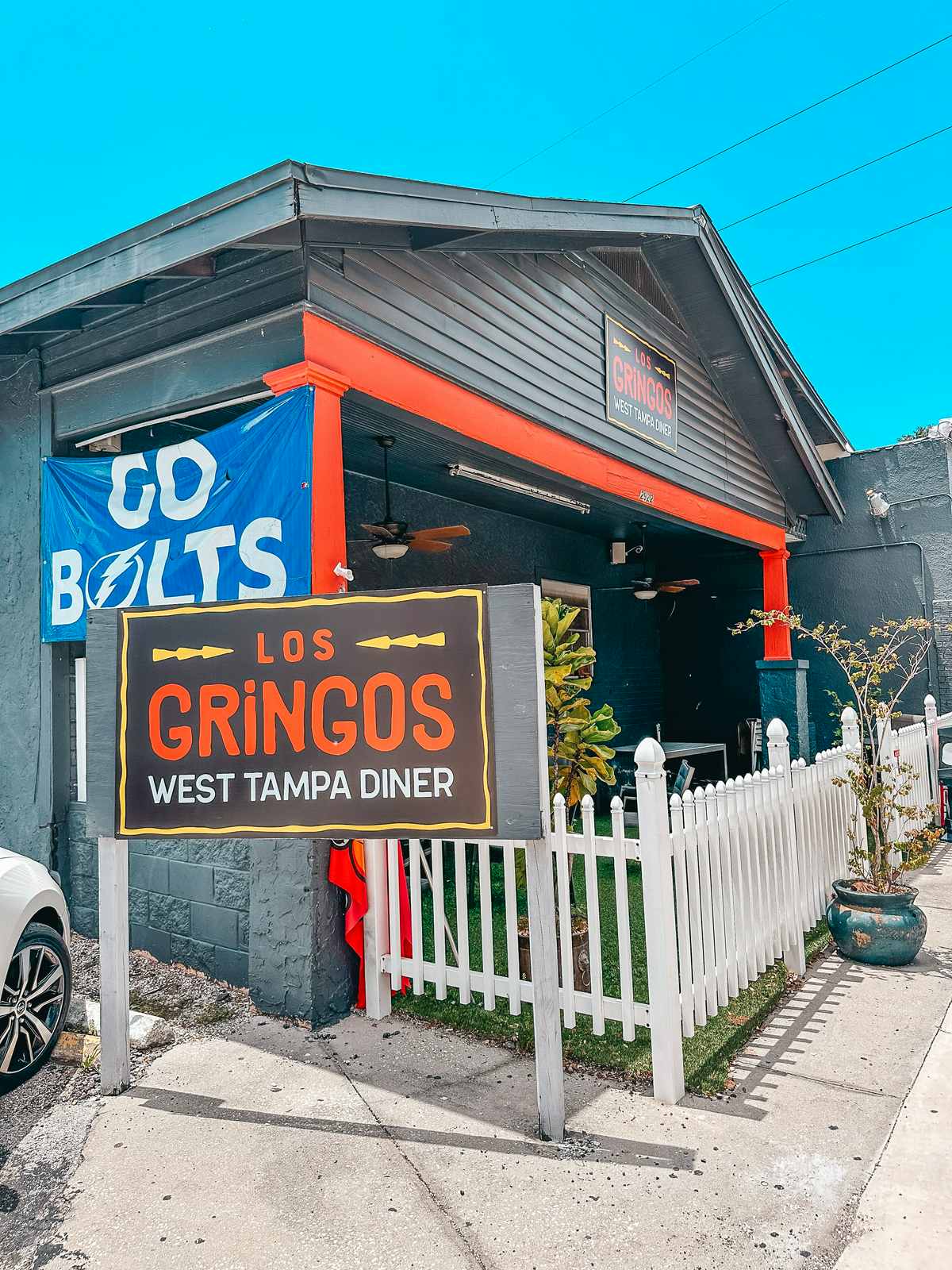 Floridian Cuban Sandwiches
Floridian Cuban Sandwiches is a must-visit spot for any sandwich lover in the Tampa Bay area. Not only are their prices affordable, but they also deliver on the flavor front. When we asked for extra pickles, they really hooked it up, and I respect that.
But the real standout feature is the sauce they use, mixing mustard and mayo to create a delicious and consistent flavor that takes their Cuban sandwich to the next level. If you're looking for a good Cuban sandwich, don't miss out on this hidden gem!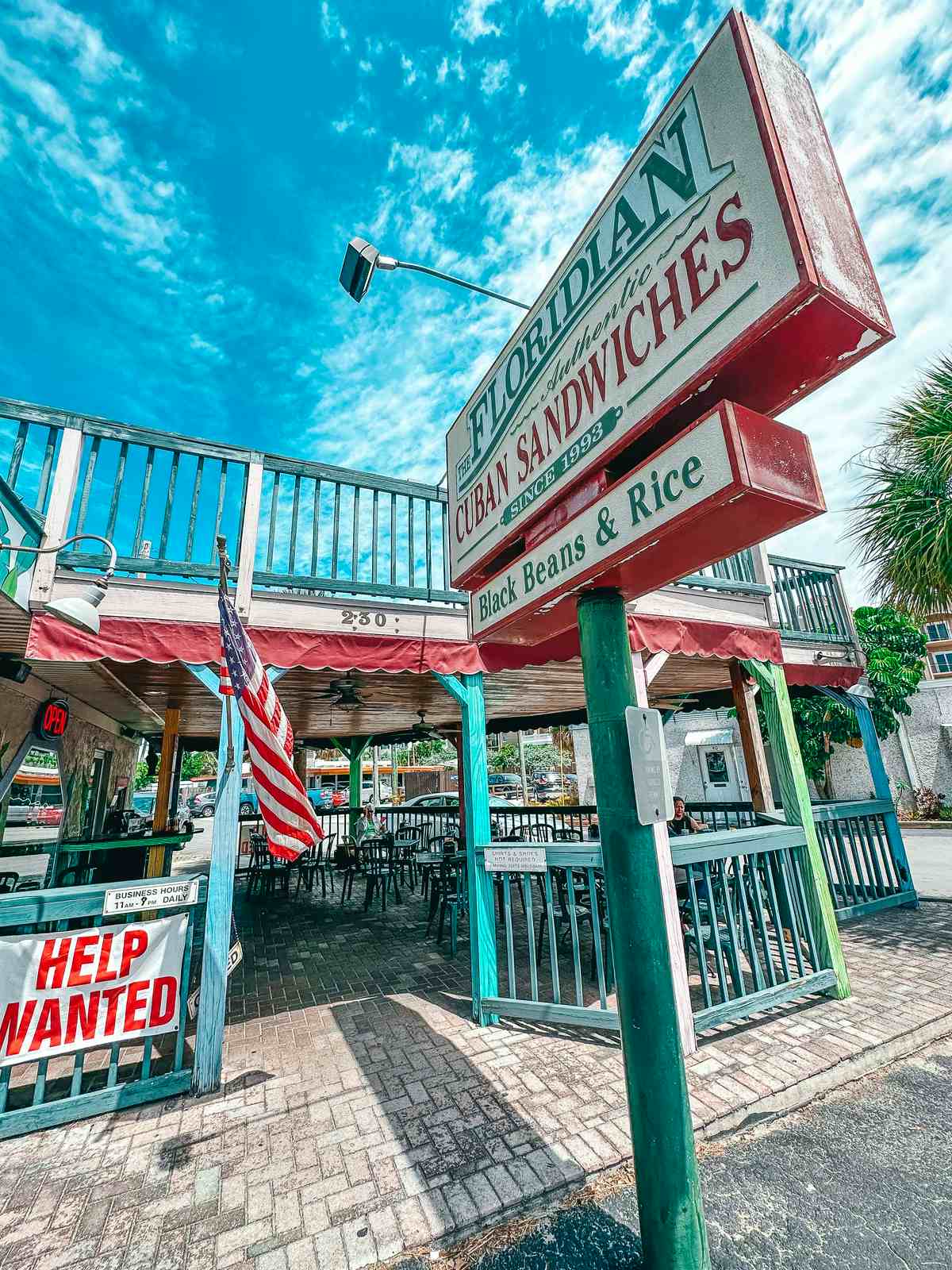 Belleair Cafe
Belleair Cafe offers a variety of options for breakfast and lunch. They are known for their American and comfort food. The breakfast menu features a variety of options such as omelets, pancakes, and waffles, as well as a breakfast Cuban. The lunch menu offers a variety of sandwiches, salads, and soups, as well as daily specials. But of course, you're here for the Cuban!
I found their Cuban to be perfectly pressed, not dry, and they really knew how to listen when I asked for extra pickles. I respect that!
Enjoy your meal in their adorable outside garden area or on our covered porch. You may notice a Florida Keys theme weaved throughout the cafe as that is one of the owners' favorite places!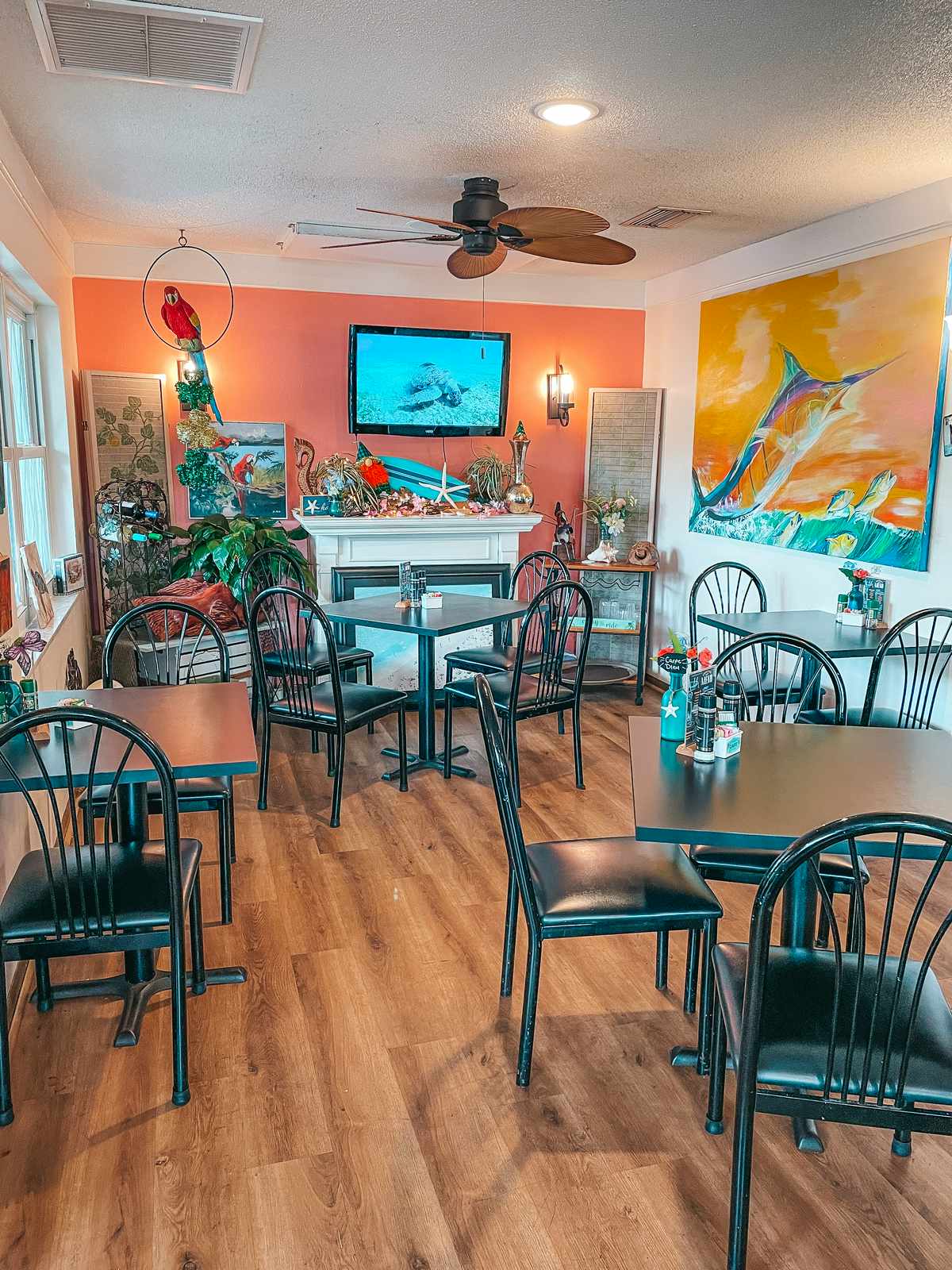 La Segunda
La Segunda has been a staple in the Tampa community for over a century and is known for its traditional Cuban bread, which is used to make the perfect Cuban sandwich. Many of the previously mentioned restaurants actually use La Segunda Cuban bread for their sandwiches!
In addition to sandwiches, La Segunda also offers various Cuban pastries and baked goods such as empanadas, croquetas, and guava pastries. The bakery also has a large selection of Cuban coffee, which is the perfect accompaniment to any of their pastries.
Whether you prefer traditional flavors or adventurous variations, exploring the best Cubans in Tampa Bay promises several amazing options that celebrate the rich cultural heritage of this beloved sandwich! Be sure to follow me on Insta @guidedbydestiny for more Tampa content.
Check out some of my other posts before you go:
Date night restaurants in Tampa