This post contains affiliate links which means that I will make a small commission if you purchase a product after clicking on any of them, at no extra cost to you.
You could say that I have a little bit of a coffee addiction. And I don't think I could find a more perfect place to live to indulge it than St. Petersburg, Florida. If you're looking for the best coffee shops in St. Pete, there are plenty to choose from!
There are nearly 35 non-chain coffee shops in this city alone! Not to mention the dozens more right next door in Tampa. How amazing is that?
Each one is so different from the last. It was a lot of work researching for this post, and a lot of lattes were drank, but I finally narrowed it down to the 14 best coffee shops in St. Pete!
I'm sure you're wondering, "What makes a coffee shop one of the best?" Well, obviously, great coffee. But, for me, I also consider the environment…and okay, bonus points if they make a design on my latte. I know that not everyone cares, but I also like when a spot has a lot of flavor options (and coffee varieties), especially seasonal (yes, I'm basic and love pumpkin spice).
Let's get to it! Here are the best coffee shops in St. Pete, Florida!
Best Coffee Shops in Downtown St. Pete
The Library
The Library is my number one pick. If you follow me on Insta, you've seen my posts about this spot before, and I'm not going to stop talking about it anytime soon. The cappuccinos here are soo smooth. They use Buddy Brew Coffee, which is probably one of my all-time favorite coffees.
Buddy Brew's products come from beans that are thoughtfully selected directly from the best coffee farmers throughout the world. The beans are then skillfully roasted in their own facility.
The Library doesn't always have seasonal flavors, but they do have the most important one (pumpkin spice, obvs) during the fall and some of the winter months. You can get vanilla, caramel, and mocha at any time. I will personally vouch for the vanilla which is my fave.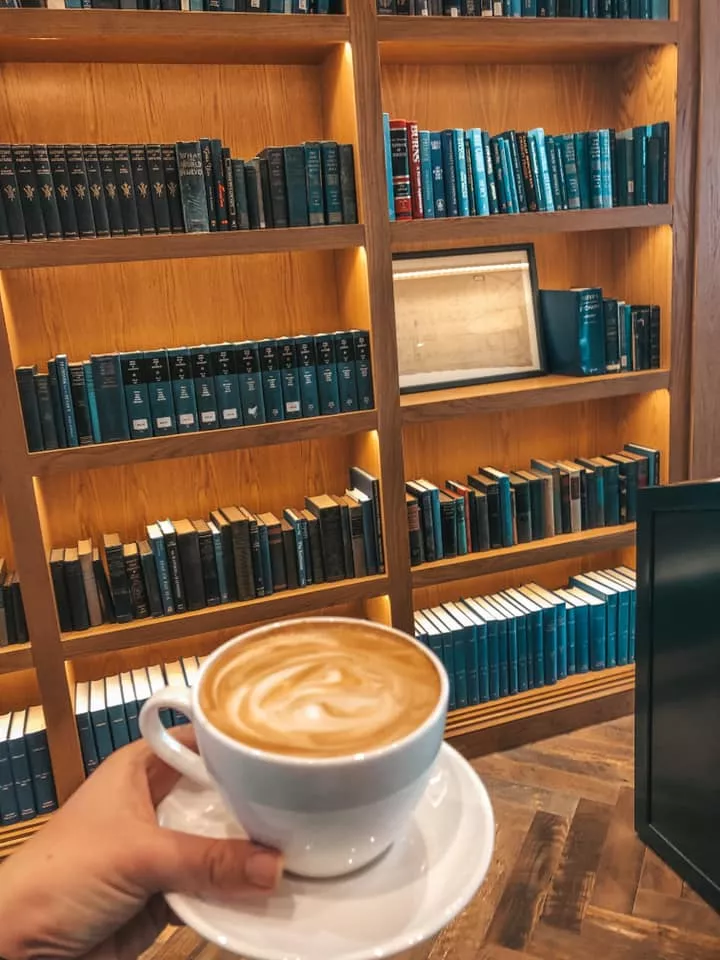 As far as the environment goes, it's typically somewhat heavily trafficked, but it still remains decently quiet. It's a great spot for meeting a friend for a cup of coffee and catching up or being productive. On days they're really busy you can almost always find a spot at their community high-top table.
The only problem I have with The Library is the coffee is so delicious and goes down so smoothly that all of a sudden, you're three hours into working on stuff just to realize you've had seven cappuccinos. Oops.
Take a peek at their menu too if you're hungry, they are also known for being one of the best brunch spots in downtown St. Pete too! I've had at least half of the menu items, and I have yet to be disappointed. This spot is perfect for bach parties and birthday brunches!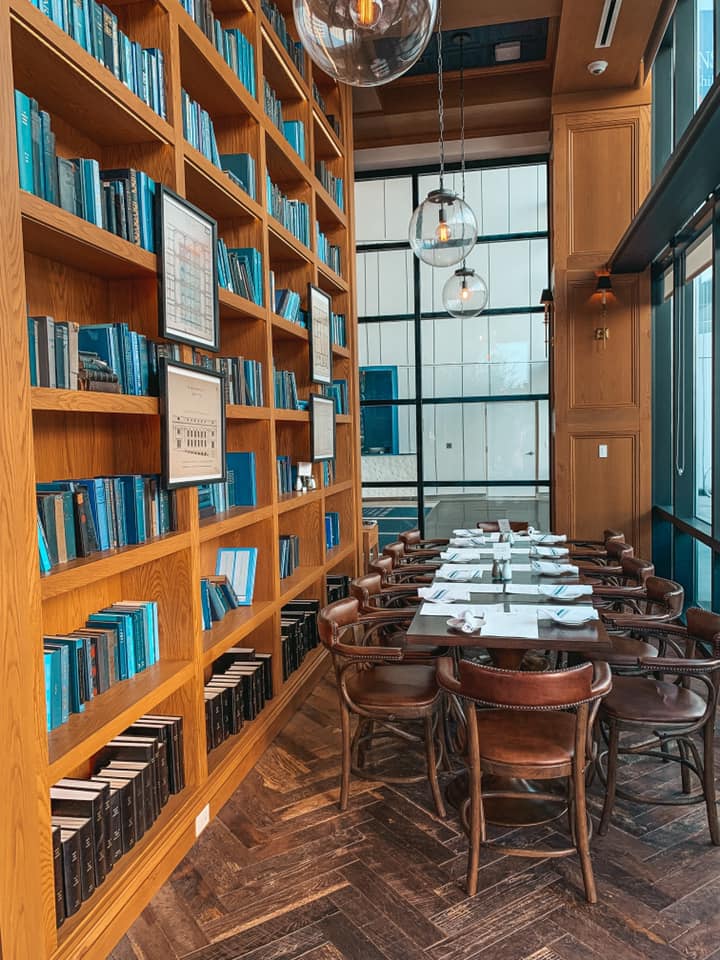 Black Crow Coffee Shop
Black Crow could not be more different from The Library. The Library has this sophisticated, put-together vibe, and Black Crow is more of what I imagine the inside of my brain looks like. It's an extremely eclectic, artsy atmosphere with the most random seating arrangements and things hanging on the walls. No two chairs are the same here.
It's like the owners went to multiple estate sales and just grabbed whatever was there and threw it in the coffee shop. And you know what, it's genius. It totally works— you just feel at home here.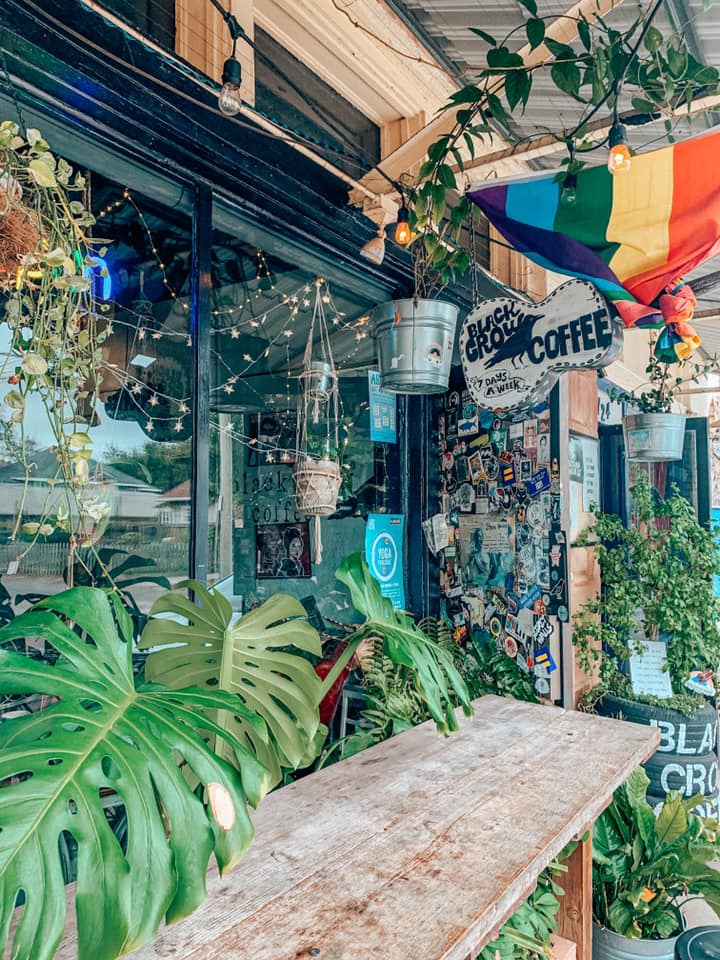 The coffee is great and they have so many flavors to choose from! The blend they locally roast changes periodically, but the beans are all fair trade, single-origin, and organic.
Black Crow is so much deeper than being just a coffee shop.
This place really holds true to the Keep St. Pete Local mantra that the city has. Every first Saturday of the month, they have an art premiere with live music. The art premiere showcases local artists who have submitted their work to be displayed and sold throughout the month until the next premiere. They have poetry events and open mic nights throughout the month as well.
Black Crow was the first coffee shop in Florida to be zero waste. This means that 90% of their waste stays out of landfills. All of their to-go products are compostable (even the coffee bags they have for the coffee beans). If you want a straw you have your choice of pasta or metal. They even compost their coffee grounds.
If I still haven't convinced you that Black Crow is one of the best coffee shops in downtown St. Petersburg yet, if you bring in a bucket of liter you've collected from an area in need, Black Crow gives you a free coffee! They even provide you with the bucket. I love this!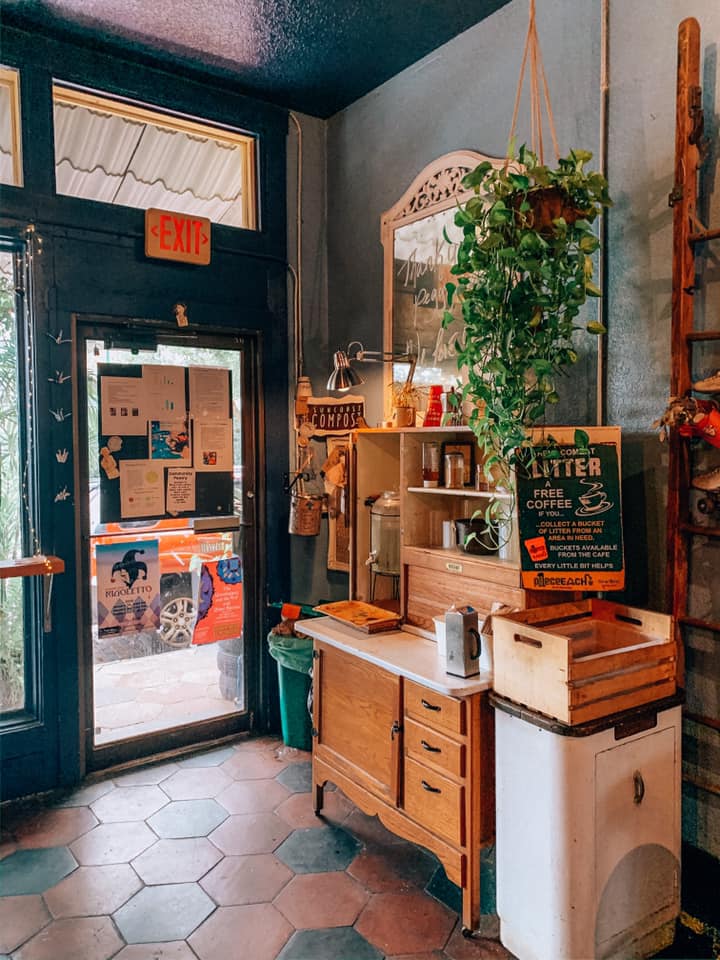 A random patron sat down at the piano they have placed in the corner and began to play while I was enjoying my coffee. How many coffee shops can you get that at?
The Blend Coffee & Wine
Two words: coffee flights. That's right! The Blend is one of the only coffee shops in downtown St. Petersburg that offers a few different options for coffee flights! Your options include a traditional coffee flight with cold brew, latte, caramel, and white mocha, as well as a coffee flight with their 'white espresso'.
The 'white espresso' is something totally unique, that I honestly have never seen done elsewhere! The beans are lightly roasted at a lower temperature. This results in a different flavor profile that yields a higher caffeine content than your standard cup of black coffee.
They also sometimes have seasonal flights, and have a fuzion flight if you're wanting to switch things up!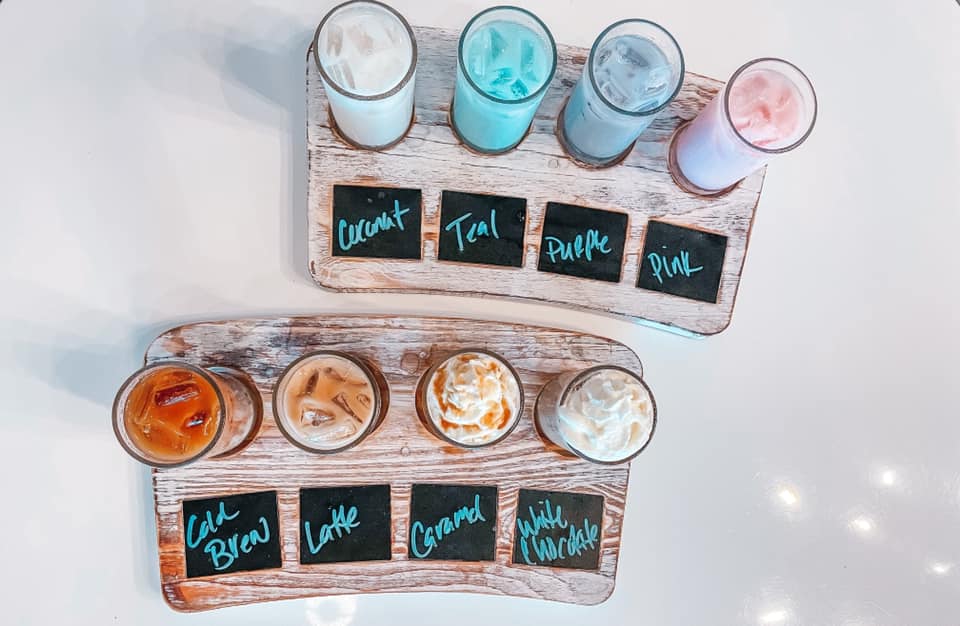 The Blend has 3 locations, including one with a drive-thru (located on 34th Street North), and I'm pretty sure we can expect this awesome brand to continue popping up! My favorite location is the one in the Old Northeast.
There is plenty of room to hang out and enjoy your flight while getting some work done. They also have beer, wine, and bites! AND the cutest shirts EVER! Seriously, I couldn't resist snagging one for myself! Make sure to give them a follow on Instagram, as they're always posting fun, new drinks.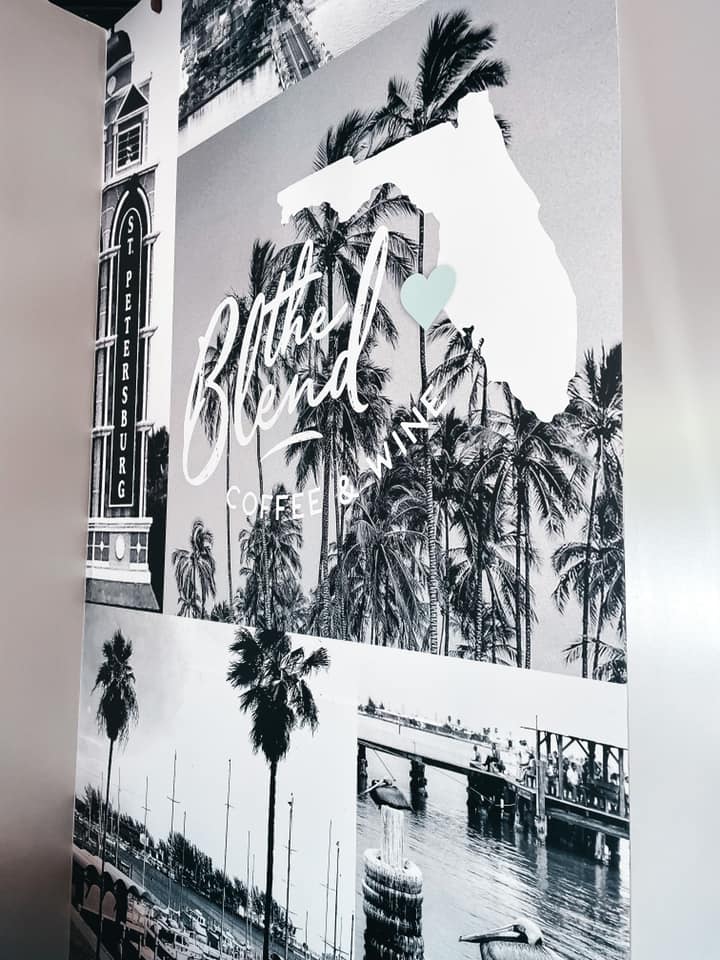 Foxtail Coffee Co.
Foxtail Coffee Co. is the new kid on the block here in historic uptown St. Pete. I actually love this place so much that I am writing about it as I sit here and enjoy my snickerdoodle iced latte. It's an Orlando-based coffee shop, with several locations across the state.
They have every coffee concoction you could possibly want, and they even have a cold brew coffee flight! My obsession with cold brew just began this year so it is what I am planning on getting my next visit. They also have several interesting tea options for those non-coffee drinkers, and some delicious-sounding breakfast sandwiches and pastries.
It's a good workspace, where there's a little bit of background noise and stuff going on, but still not too loud to where you can't get any work done. This is definitely going to be one of St. Pete's hot spots for a cup of joe!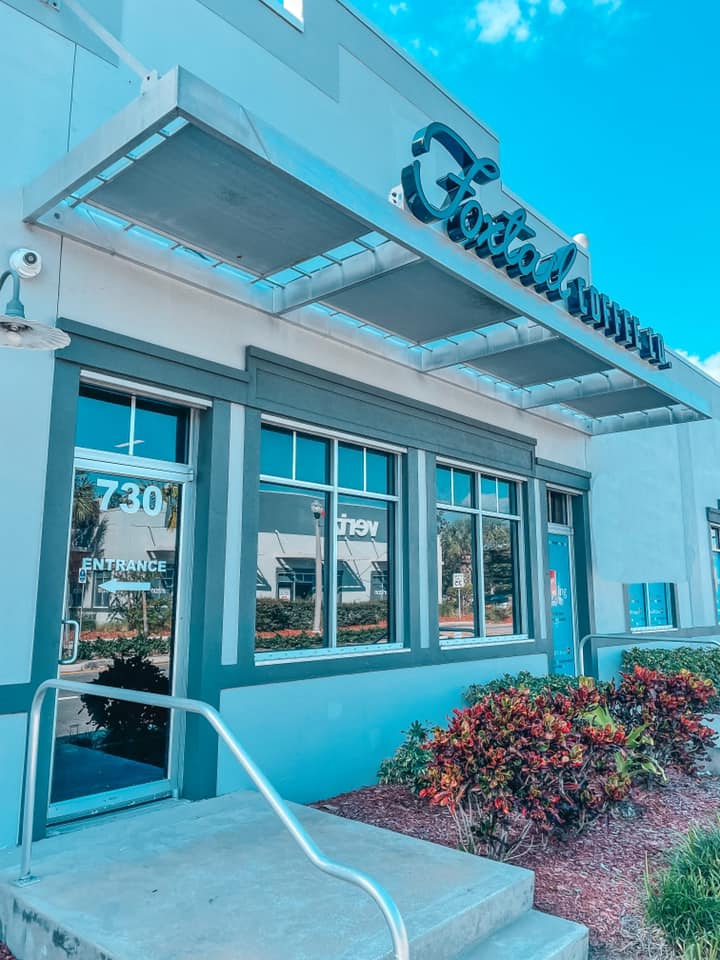 The Crislip Cafe
I'm not sure how long The Crislip Cafe has been in downtown St. Pete, but I am so sad it took me as long as I did to visit. It is a total GEM! It's located on Central Ave, tucked inside of The Merchant (a shop that carries handcrafted goods and art from over 80 different local creatives!).
Before I tried the coffee I swore I would come back just for the vibe, but don't worry the coffee is an absolute treat! Very smooth, and they have drinks like the "Black Magic Woman" which is a Mayan-inspired mocha, with cinnamon, nutmeg, cayenne pepper, dark chocolate, and whipped cream, or their "Purple Rain" which is a lavender latte with local honey, lavender syrup, topped with lavender buds.
That's just to name a few of their fun coffee drinks! They have several more.
If you needed another reason to like them, their coffee is organic and produced from coffee farms around the globe that are a part of the "Cafe Femenino" project (women-owned farms). The Crislip Cafe has a mission to support local and socially/ethically conscious businesses.
They carry four local bakers' pastries and treats, five local craft breweries' beers (yes, you can have beer or wine here), and Joffrey's Tampa organic coffees. I discovered my love for Joffrey's when I stayed in Midtown Tampa.
If you're hungry, they have cheese and charcuterie, sandwiches, and several breakfast options. They even have a Sunday brunch that also features an English Afternoon High Tea! 
Bad Mother
If you're looking for a cozy and unique coffee shop experience in downtown St. Pete, be sure to check out Bad Mother. Located inside Station House, a trendy co-working space, this coffee shop offers a warm and welcoming atmosphere that's perfect for catching up with friends or settling in with your laptop for some work.
The coffee is smooth, bold, and absolutely delicious. During my visit, I went with a basic order, but the specialty drinks did sound intriguing. If you're feeling bold, try the "El Cocotaso", a spicy mocha that's sure to awaken your taste buds. In addition to their exceptional coffee, Bad Mother also serves up light bites.
Whether you're in the mood for something savory or sweet, they've got you covered. I highly recommend the whipped ricotta toast with Bartlett pears, walnuts, honey, thyme, and bee pollen on toasted bread – it's the perfect blend of flavors and textures.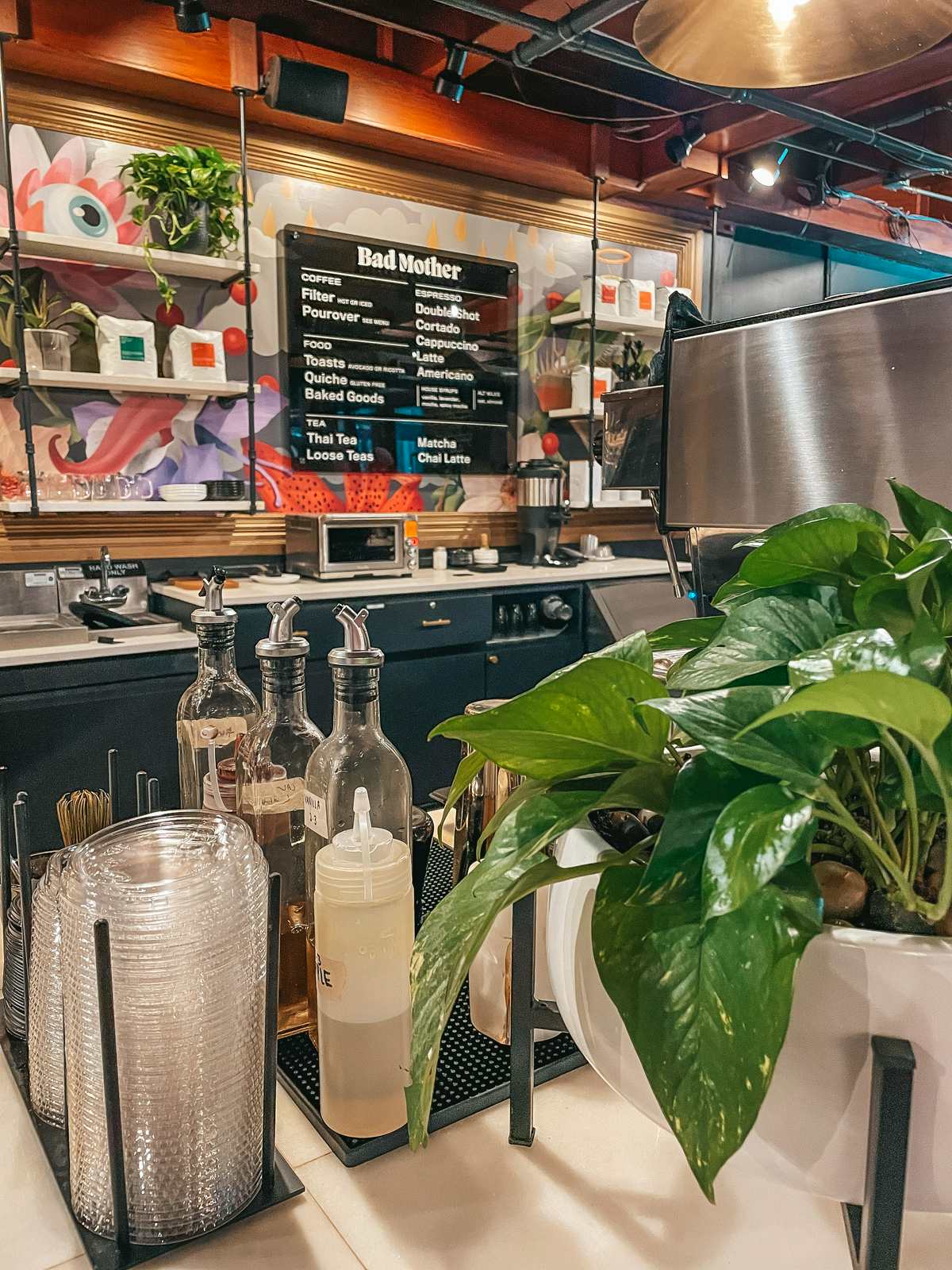 Brewed Awakenings
If you're a coffee lover looking for something unique and refreshing, you simply have to check out Brewed Awakenings on Central Ave in downtown St. Pete. This Cuban-style cold brew coffee shop is unlike any other coffee spot in town, and you won't be disappointed by the delicious and carefully crafted beverages on offer.
I recently stopped by and was blown away by the full-on show our barista gave us while making our cinnamon banana bread lattes. But the coffee itself was the real star of the show – smooth, well-balanced, and just the right amount of sweetness. It's the perfect way to cool down on a hot summer day. And the atmosphere is just as enjoyable as the coffee – Brewed Awakening is located outdoors, but shaded, so you can sip your coffee while enjoying the downtown St. Pete vibe.
They are open Thursday through Sunday. Be sure to add this spot to your must-visit list!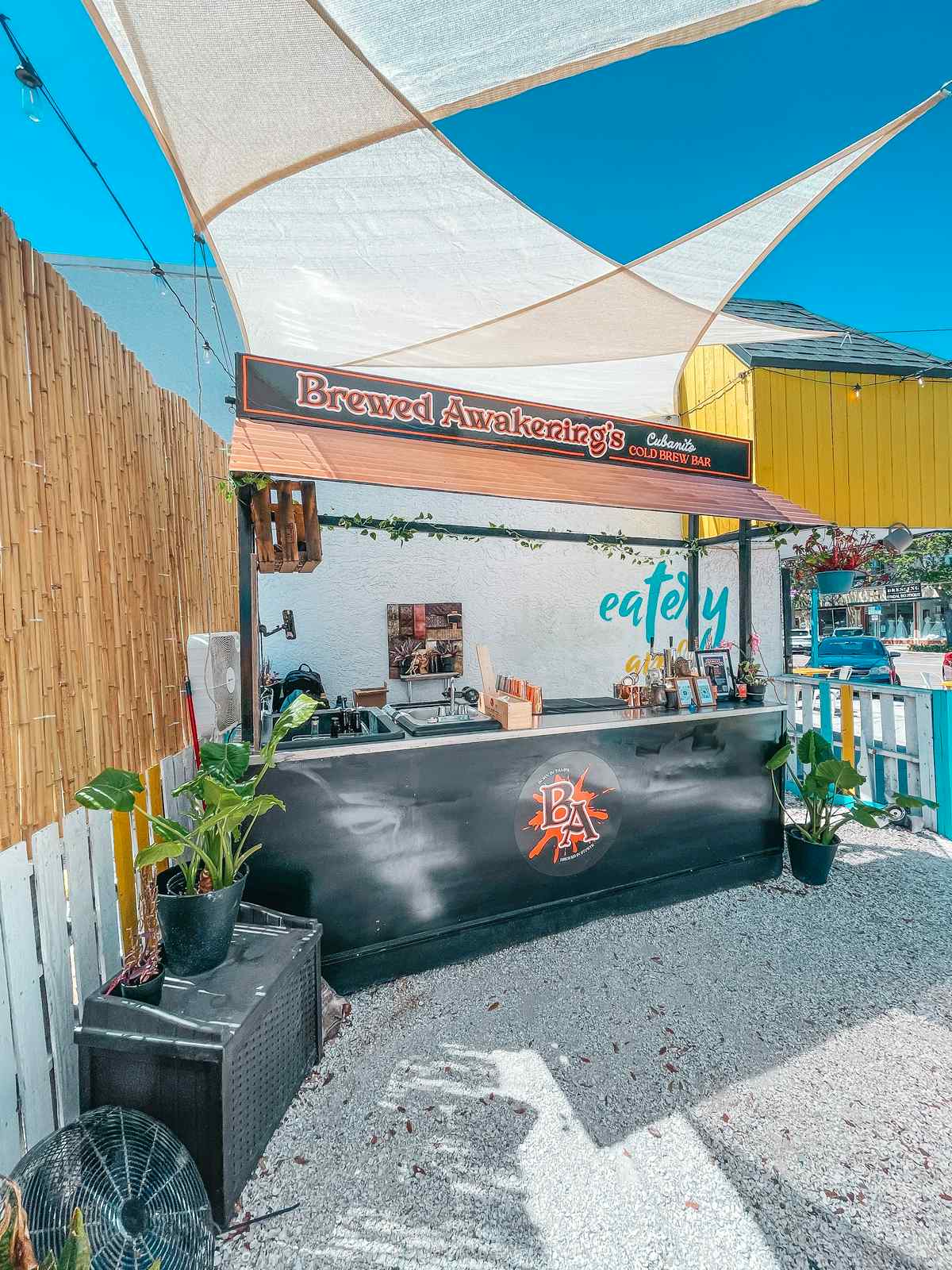 Gypsy Souls
Gypsy Souls Coffeehouse is a mom-and-pop shop. It was peaceful here, and not overcrowded. I found it to be an excellent spot to spend some quality time with the laptop.
Their beans are single-origin and never blended or flavored. They get them from all over the world but roast them locally.
They have quite a selection of flavors to choose from, and I'm determined to try them all. I did the raspberry white mocha, and I also tried the pistachio. The raspberry white mocha was super sweet, but not in a bad way if you're into sweets— I was definitely having some sweet tooth cravings at the time, so it worked for me.
The pistachio was much less sweet and very yummy and different. I had never had a pistachio cappuccino before. A few of their other random flavors include toffee nut, lavender, and toasted marshmallow. Also, if it's your thing, they have CBD-infused espressos, lattes, and cappuccinos.
The staff here was extremely perky and friendly. They're very eager to help you select the right flavor and answer any questions you may have about the shop or the area.
They also have another location near Indian Rocks Beach that is on the water!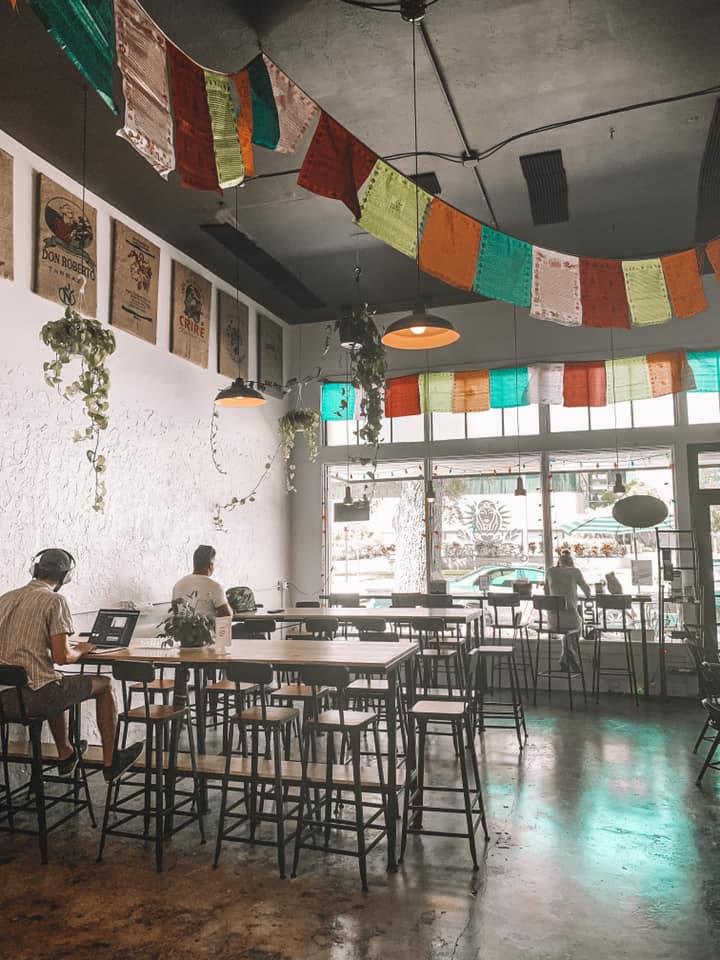 The Scott
You'll find The Scott located inside of the historic Cordova Inn. Walking up the front you immediately feel right at home. The Scott provides such a cozy atmosphere, you definitely won't want to get your coffee to go.
The Scott partnered with the local Hogg Batch Coffee. What's cool about Hogg Batch Coffee is they first age their beans in barrels from different liquor distilleries, and then age and roast the beans with whiskey, bourbon, and gin at their Central Ave facility.
This causes each batch to taste different than the last. Worried you're cup of joe is going to cause you to catch a buzz (aside from the caffeine buzz)? Don't! The roasting process removes any alcohol 🙂
Because of how uniquely the coffee is aged and roasted, I decided to step outside of my comfort zone and try The Scott Brew instead of my usual cappuccino or latte. Honestly, it was great! They even gave me cream in case I needed it, but the flavors alone were so amazing!
If you are trying to catch a real buzz though, The Scott does also serve up craft cocktails Wednesday through Sunday 4-11 pm.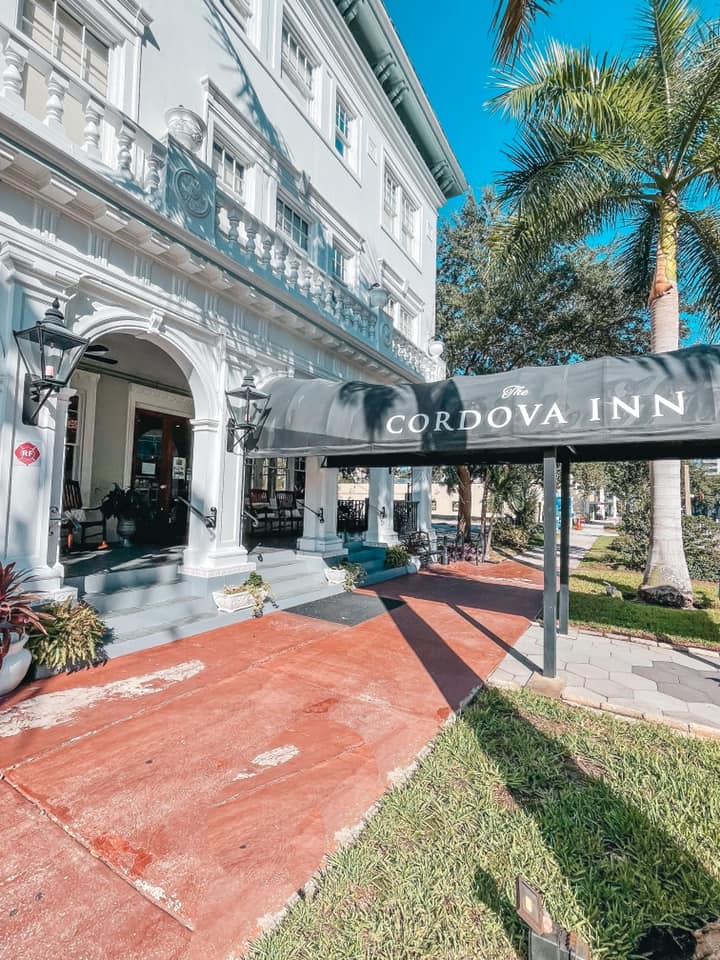 Paradeco Coffee Roasters
Upon entering you're going to be in awe by this spot's aesthetic. Seriously, it's hard to resist not taking a cute Insta pic!
Paradeco is more than just a pretty face though. The owners, Tom and Sonya, have so much passion and intent in what they're putting out, and it shows.
When it comes to sourcing their coffee, they ensure it's sustainably harvested. They also aim to work with women-owned coffee farms and have an innovative new zero-emission coffee bean roaster. According to studies, the roasting stage for coffee on average contributes approximately 15% of the overall carbon footprint (about 1.2 pounds of carbon emissions). So a zero-emission coffee bean roaster is huge!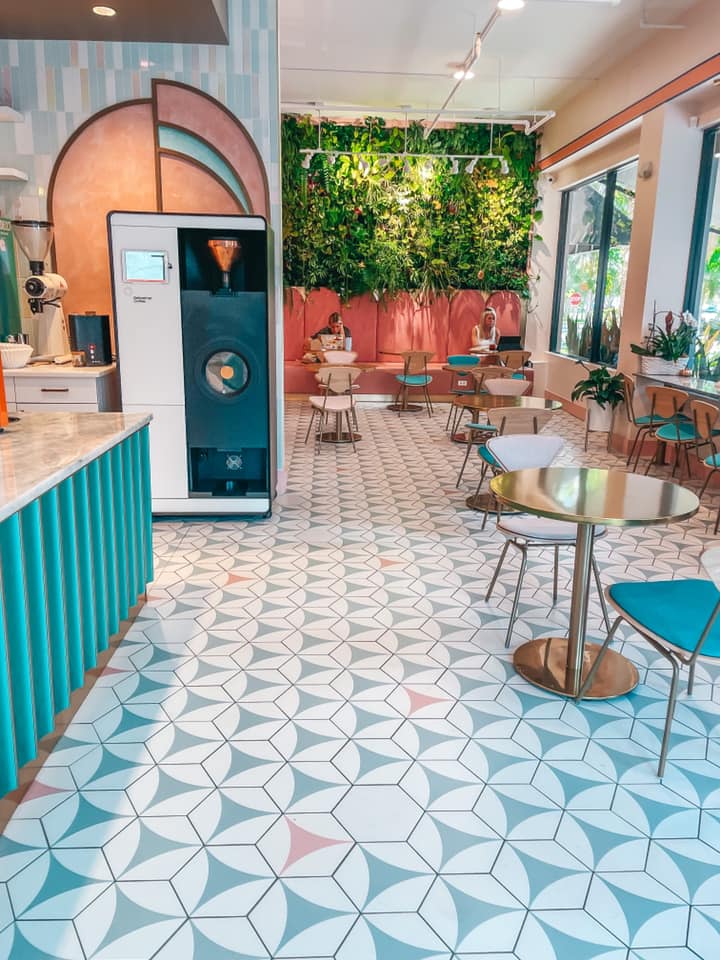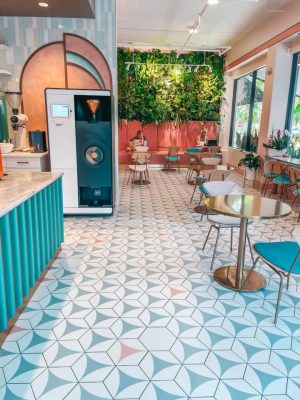 There is really so much to unpack with the conscious efforts Tom and Sonya make to Paradeco not just a cozy coffee shop, but also one with purpose. But let's get to how it tastes! I tried several of their menu items and here are a couple of my favorites: their iced vanilla oat milk latte and their matcha with vanilla, fresh Madagascar vanilla beans, and oat milk.
If you like your coffee more simple their cold brew and Ethiopian blend also had a lovely flavor profile.
This was my first time having matcha, and I only did because it came highly recommended! I had no idea how to even order it, but luckily the staff was able to guide me and come to a decision that was very satisfying.
If you're hungry they also have baked goods, superfood smoothies, and bites. They currently have a seasonal menu with lemon citrus pancakes and autumn homage french toast, but I couldn't resist getting their avocado toast. I'm a sucker for good avo toast, and the balsamic on here brought it home for me!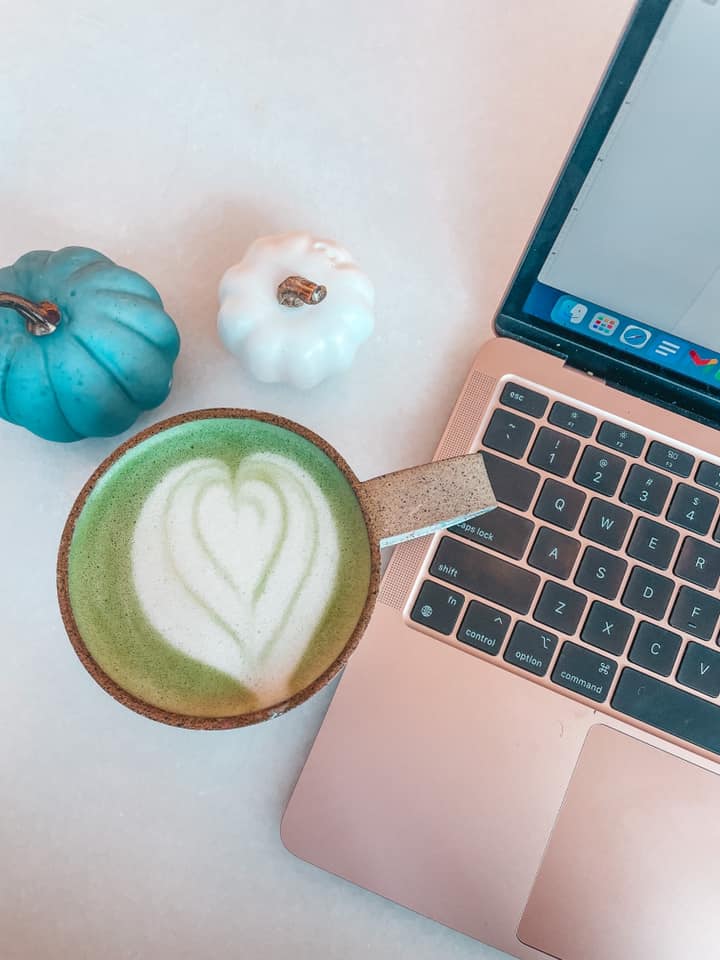 Bandit
You walk into this location and you just know the coffee has to be good because of how busy it is. I went on a Tuesday afternoon and it was bustling. They have good music goin' in the background too.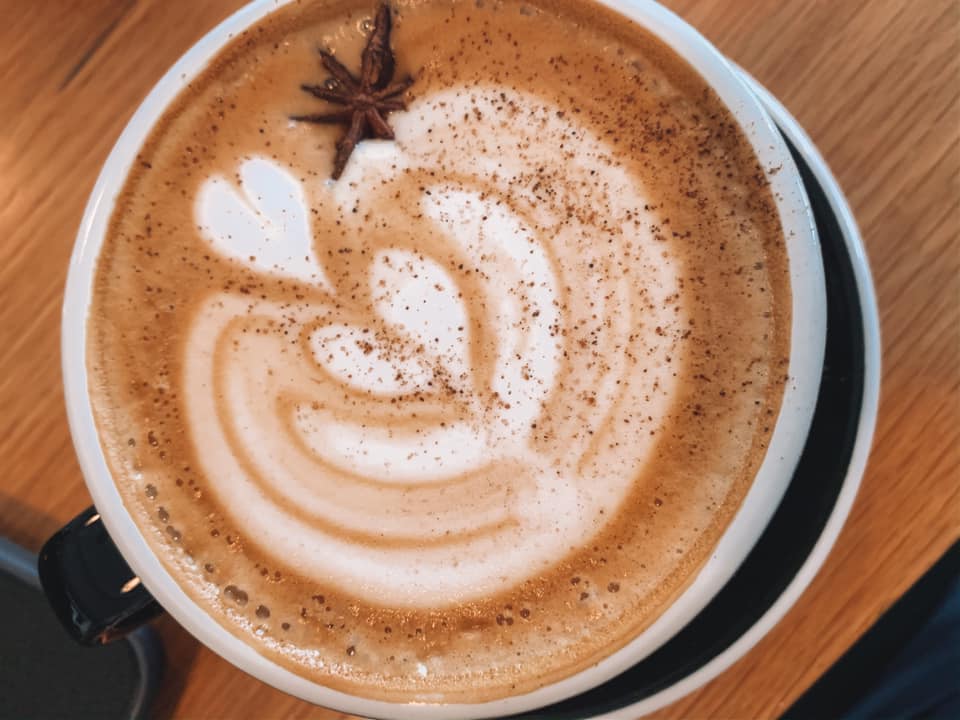 The vibe here is very bright and clean. This may not be the best place to get work done, but it is a great spot to meet up with a friend and catch up, or just unwind and people-watch with one of their amazing lattes. 
They have a couple of your standard flavors, like vanilla and mocha, as well as occasional seasonal flavors. Not just your typical seasonal flavors, though. I went in the fall and had a maple bourbon latte, and my mouth is watering right now just reminiscing on it— and look at that design!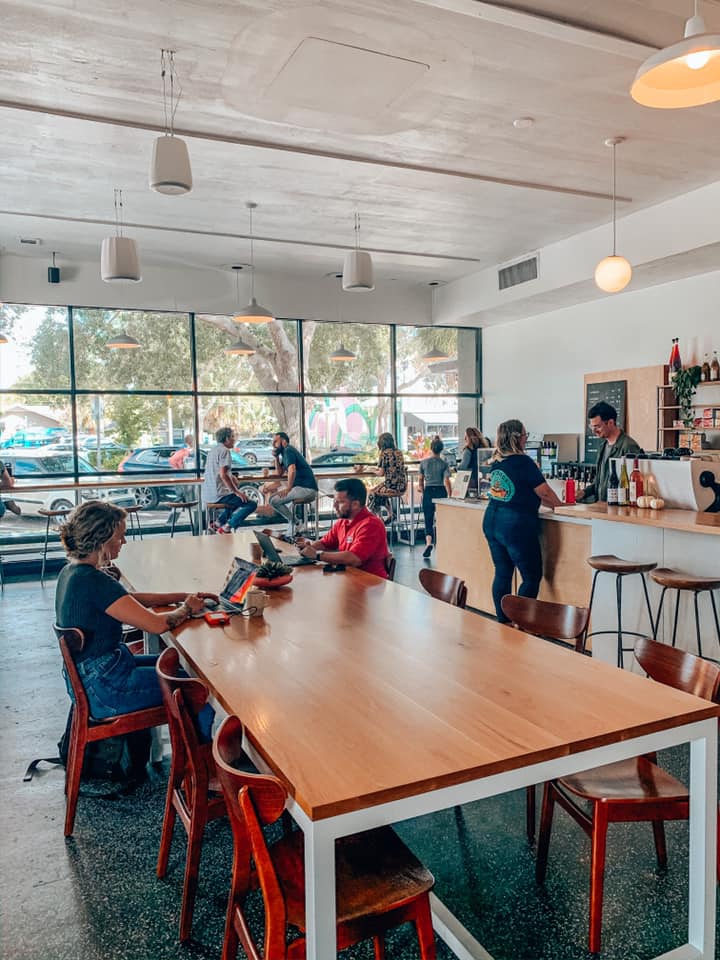 Book + Bottle
I have quite the obsession with cute bookshops, and I'm used to them serving coffee, but Book + Bottle takes things next level and pairs an array of literary works with a glass (or bottle) of wine. Why didn't I think of that?
I'm not going to lie, I had been here a few times but only gotten their wine, so I couldn't speak on their coffee. Let me inform you, I was missing out. I sipped on their iced pumpkin pie cheesecake latte and it tasted just as good as it sounds!!
The vibe there is therapeutic. Being surrounded by books, enjoying a delicious coffee or wine, and the staff is so friendly! Put this spot at the top of your list of places to check out. Make sure to check out all of their fun events or their online book club as well!
Their Monday nights are one of my free things to do in Tampa Bay and one of my favorite things to do in downtown St. Pete 😉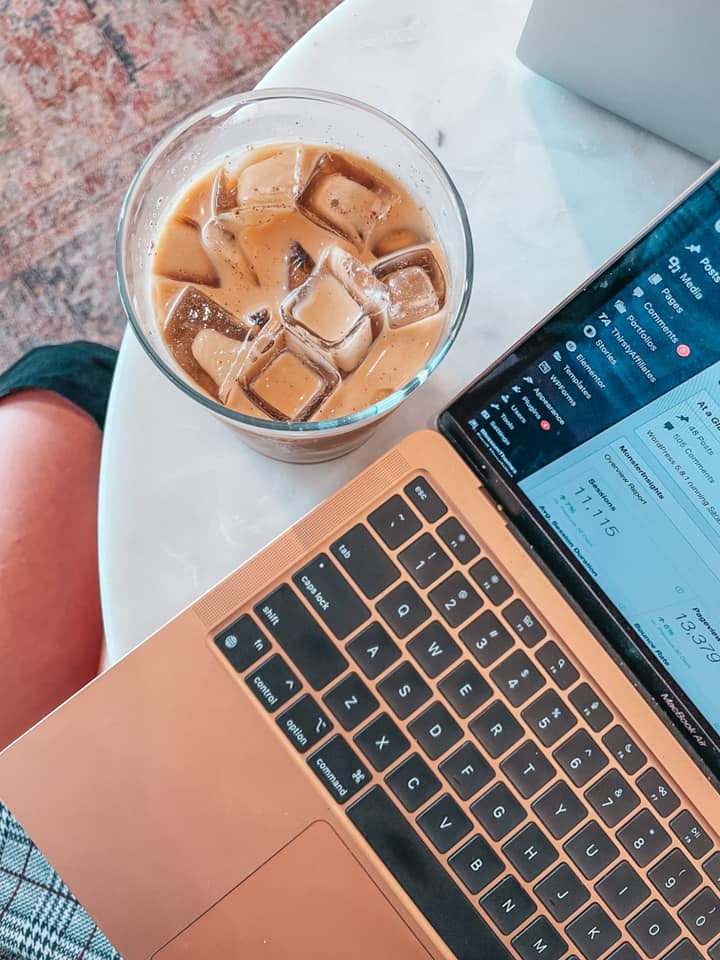 Best Coffee Shops in St. Pete Beach and Coastal St. Petersburg
Patrona Coffee
Patrona Coffee is located right off of the Gandy Bridge on the St. Pete side and serves up waterfront views with its delicious coffee. It's a great place to spend your morning. They have great cold brews and iced lattes, the perfect treat for a warm Florida day.
They even have kayak and paddleboard rentals if you want to get active! Or if you're feeling productive, they do offer wifi even though the entire shop is outdoors. Dolphins are also spotted here frequently making the coffee experience even sweeter.
Check out this video for more details from this adorable St. Pete coffee shop.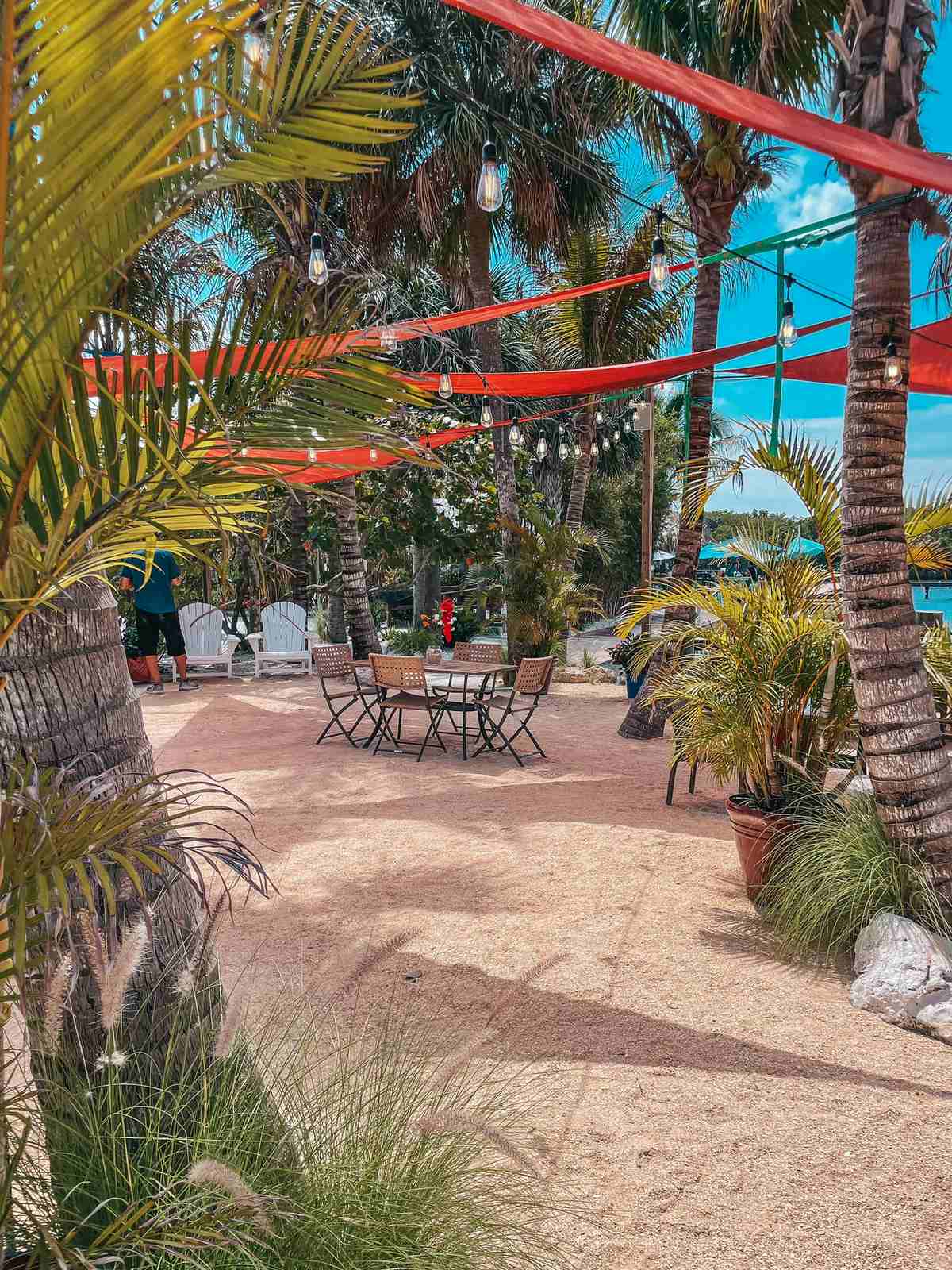 Grove Surf & Coffee
Anytime I find myself in St. Pete Beach, a stop at Grove Surf & Coffee is a must! They have several specialty lattes to choose from including a toasted coconut latte and an orange vanilla latte. I typically try and snag whatever fun seasonal flavor they're offering at the time, and I have yet to be disappointed.
This is the perfect place to sit with your laptop, catch up with friends, or do a little retail therapy! They have the CUTEST shop!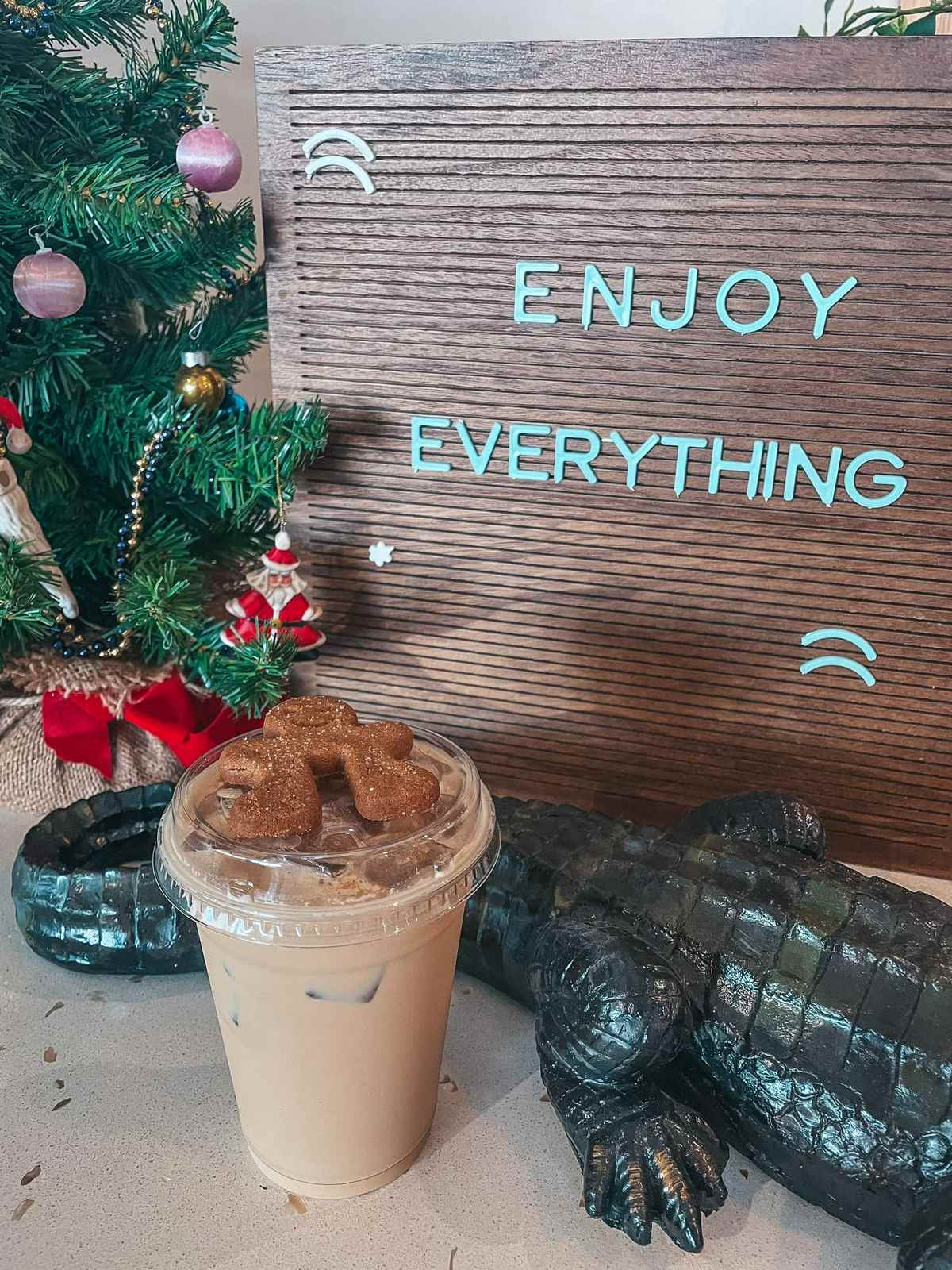 Share your Favorite St. Pete Coffee Shops
Okay, y'all, so that is my list of the best coffee shops in St. Pete. I really hope you get the chance to check each of them out because each one of these places has such special characteristics that give you a unique experience!
If you've been to some of these spots, let me know your thoughts in the comments! Or if you have some recommendations for awesome coffee spots in your city, share 'em with me so I can check them out 🙂
Some other posts you may enjoy:
Best Restaurants in Clearwater Beach
Like this post? Pin it & share it with others! 🙂 Follow me on Insta @guidedbydestiny for more Florida and travel content.