This post contains affiliate links which means that I will make a small commission if you purchase a product after clicking on any of them, at no extra cost to you.
No more sitting around wondering, "What should we do tonight?" This list of date ideas in Tampa Bay is jam-packed with fun, unique suggestions from low key to extravagant, and boujee to ballin on a budget. There are daytime dates in Tampa as well as romantic evening date ideas. Some of these Tampa Bay date night ideas are great for any old date night, and some are awesome for special events, holidays, and birthdays shared with your significant other.
While these are date night ideas, a lot of these can totally be done with your girlfriends as well! Some suggestions can have the romance meter cranked down and just be super fun things to do with your gals!
Date night ideas in Tampa Bay for the romantics
Have a picnic
If you're looking for the ultimate romantic date idea in Tampa Bay, a picnic is it! Picnics are so fun and intimate. When the weather is nice, it's so enjoyable to just be in each other's company enjoying nature and maybe even some wine.
Now, of course, you can set this up by yourself— if you do, I absolutely love this picnic backpack! It has everything you could possibly need for a picnic setup, and it's so easy to carry! But, if you really want to go the extra mile, you can use The Picnic Babe and let Cas provide you with the most beautiful picnic setup!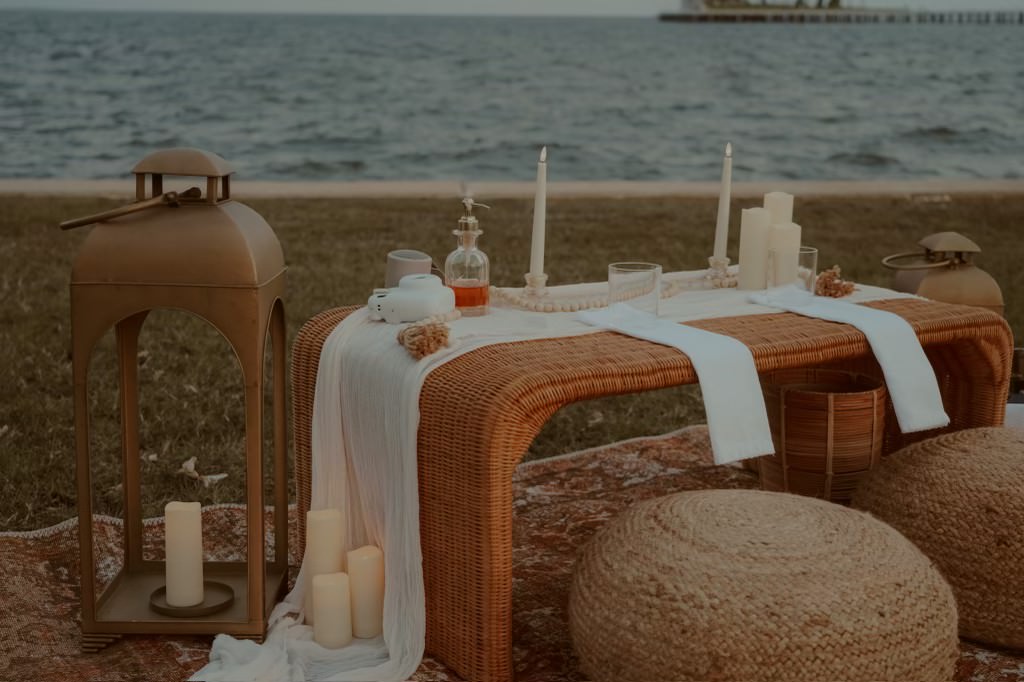 I was absolutely BLOWN AWAY by the beautiful setup that The Picnic Babe presented. You can have them set up at a park, the beach, or even inside your home! I chose the beach to up the romance factor, and boy did it!
It was so romantic enjoying the sunset together with our adorable setup. The Picnic Babe really puts effort into the details. Her "The Picnic Babe" set up so many fun add-ons, a few of them including:
This is definitely one of my top picks for the best date idea in Tampa Bay.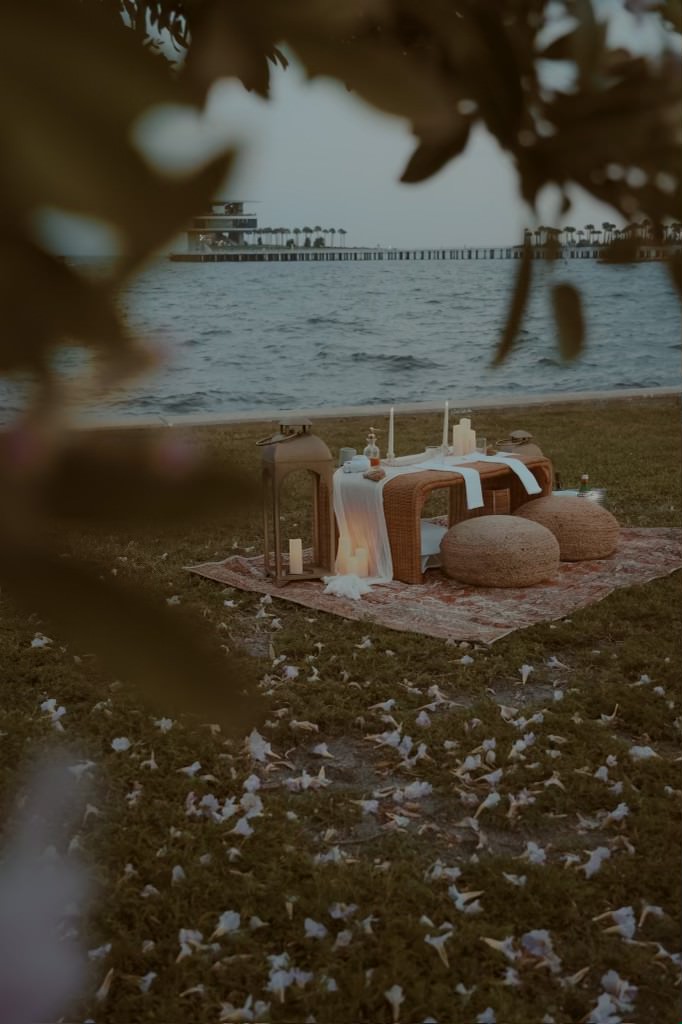 Dinner Cruise
Dinner cruises are so underrated— so long as you don't have any seasickness issues of course. But really, how nice is it to enjoy a nice night on the water with a yummy meal? What about that doesn't sound like the perfect date night? Check out this dinner cruise in St. Pete or Clearwater Beach.
StarLite even has additional add-ons if you're celebrating a birthday or anniversary! If cruises aren't your thing, there are plenty of amazing waterfront dining restaurants in Tampa as well!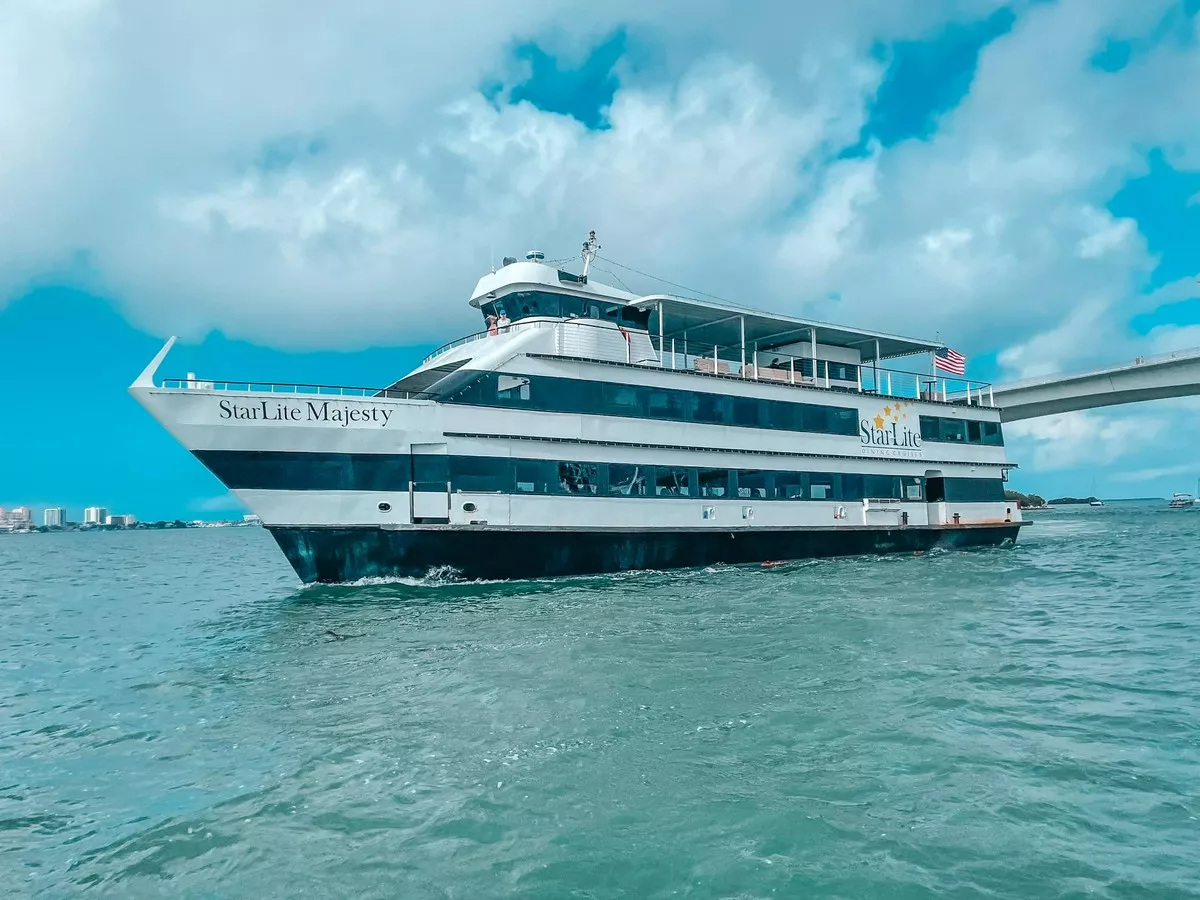 Drive in movies
Drive-in Movies definitely made a comeback during the pandemic, but honestly I don't understand why their popularity died in the first place! I mean, it's slightly more ideal if you have an SUV or truck where you can make a nice, comfy laying area, but it can still be enjoyable in a car!
Make the date about more than just seeing the movie and prepare some fun movie snacks together, linking a couple of my favorites here and here! Then, set up your viewing space extra cute for a little more romance!
If you're wondering where to go, check out the Ruskin Family Drive-In which is about 40 minutes south of Tampa.
Set up some hammocks and watch the sunset
There are so many things that I think we don't think about doing because we live here and somewhat take it for granted. The sunsets here are something that I will never get tired of.
 A fun little Tampa date night activity could be taking some hammocks to the water and just relaxing and enjoying the sunset together. My favorite places to do this are Vinoy Park (St. Pete), Dunedin Causeway (Dunedin), and the Courtney Campbell Causeway (Tampa).
All of these areas have trees where you can set up shop, but if you don't have a hammock— no worries, just take a couple of blankets and you can still have a nice setup and enjoy the sunset together.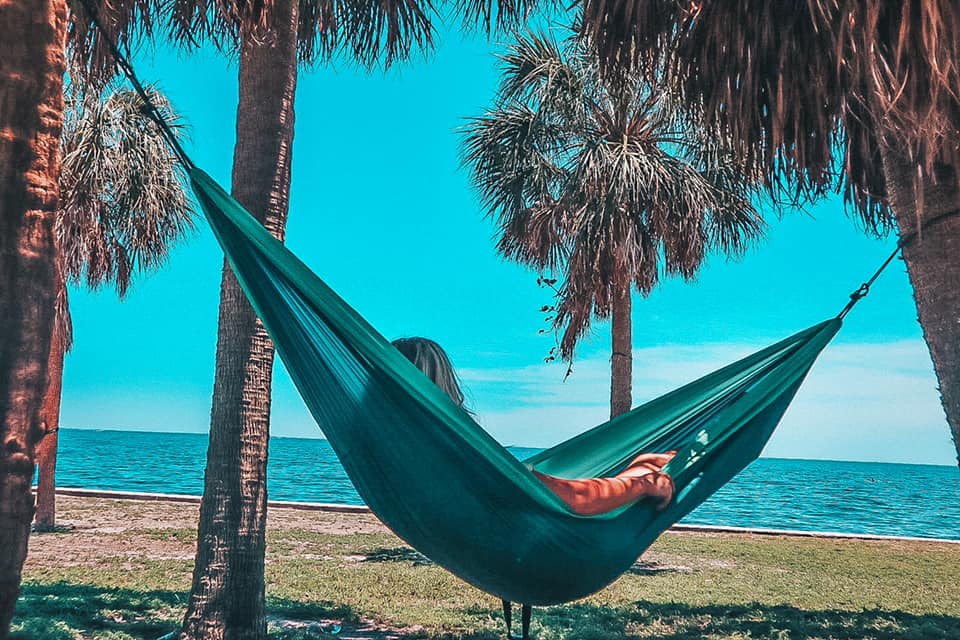 Salsa lessons
Do private dance lessons together! It doesn't have to be Salsa, but I feel like here in Tampa it's a very popular style of dance! It can be really fun to learn a new skill together, and I'm sure you'll get some good laughs throughout. Once COVID chills out, take these dance moves to the club and show off what you and your partner learned!
Date night ideas in Tampa Bay for the competitors
Personally, these are some of my favorite types of dates. I think that it's so fun to bring out the competitive side in each other. And while you're at it, take things up a notch and make sure to make some fun bets for what the loser has to do!
Topgolf
Even for those who don't actually like golf, Topgolf is fun. Is it embarrassing when you attempt to swing and miss the ball completely in front of your date (speaking from experience)? Sure. But after a few of their yummy cocktails, you'll be convinced you're the next Tiger Woods (minus the scandal). This is also really fun for groups, so invite your crew and make it a group date!
Topgolf now has locations in Tampa and St. Pete, so you can enjoy this date night activity on either side of the bridge.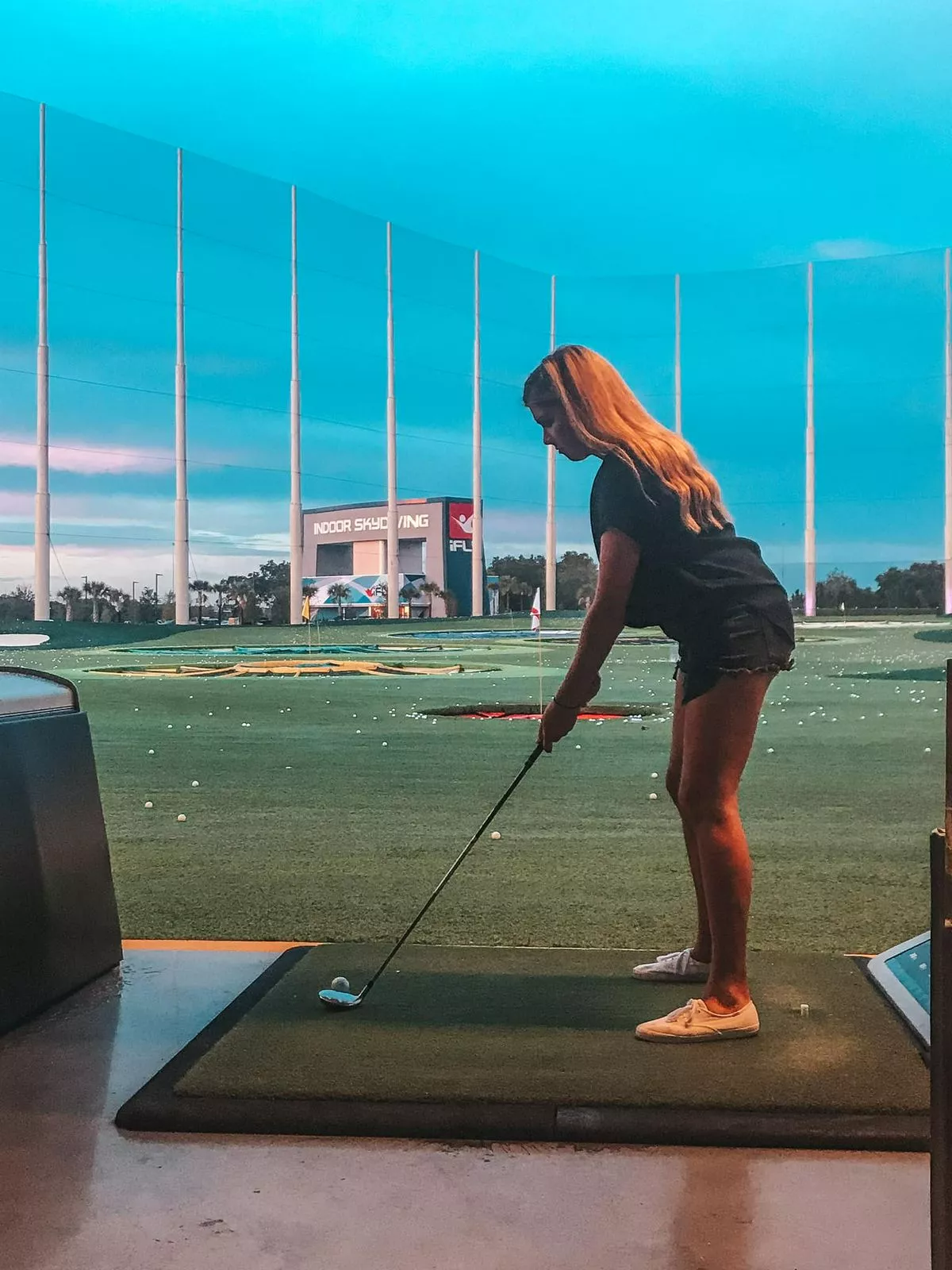 Dave and Busters
SO MANY GAMES. Places like this are so fun, because it doesn't matter what type of game person you are— they have something for you! Basketball, DDR, the classics like Pac-Man, etc. It really makes you feel like a kid again running around here. Dave and Busters isn't the only place in the area with a ton of fun game options though! Check out some other fun game spots in the Tampa Bay Area!
Pro tip: sign up for Dave and Buster's emails to get monthly savings as well as $10 in free gameplay with a $10 gameplay purchase for joining!
Escape room
I did this activity on Clearwater Beach and enjoyed this way more than I thought I would to be honest! It is so fun working together (or maybe against each other) to solve riddles and clues and try to beat the clock to get out of the room! What makes escape rooms even more fun is there are so many different themes to choose from!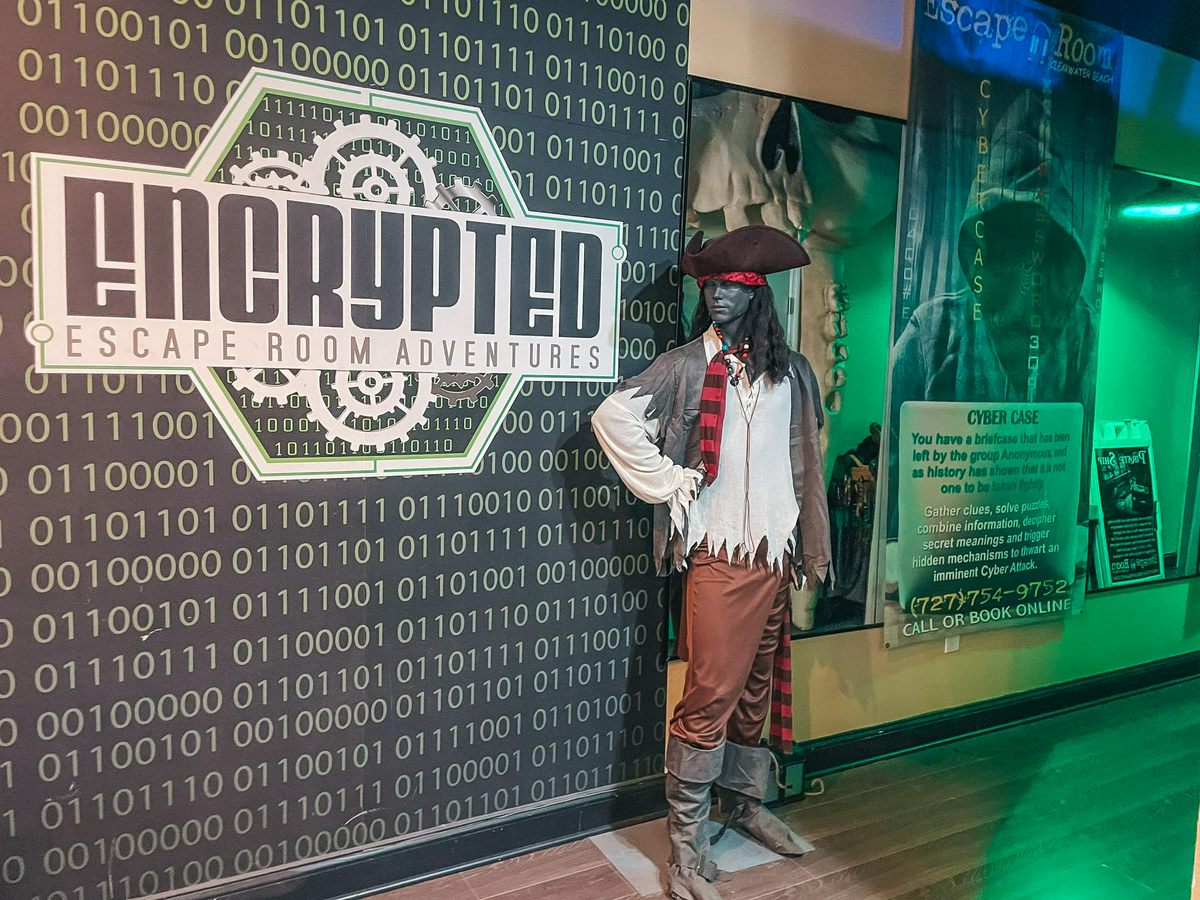 Hard Rock
Dress up a little bit and head to the Hard Rock! Grab a bite to eat at The Rez Grill (or one of the casino's numerous options) and try your odds at the slots or tables! If you win, up the ante by treating yourselves and getting a room for the night!
They also often have fun pool parties with DJs if you want to start your Tampa date night early.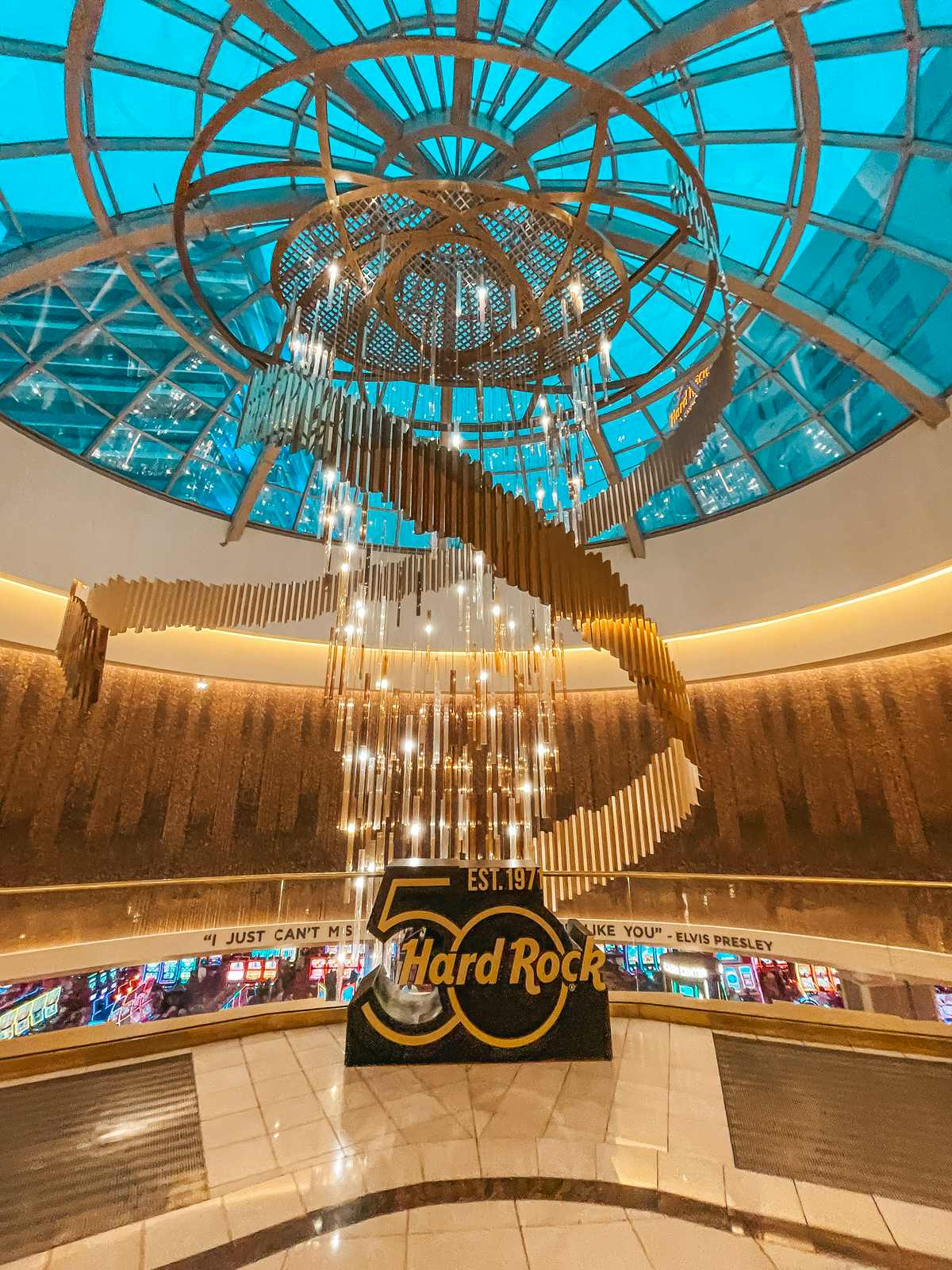 Check out a sporting event
Tampa Bay has been killing it these last couple of years in sports. The games are so fun to watch and be a part of. Depending on the season, cheer on one of our Tampa Bay teams, whether it be The Rays, The Bucs, or The Lightning!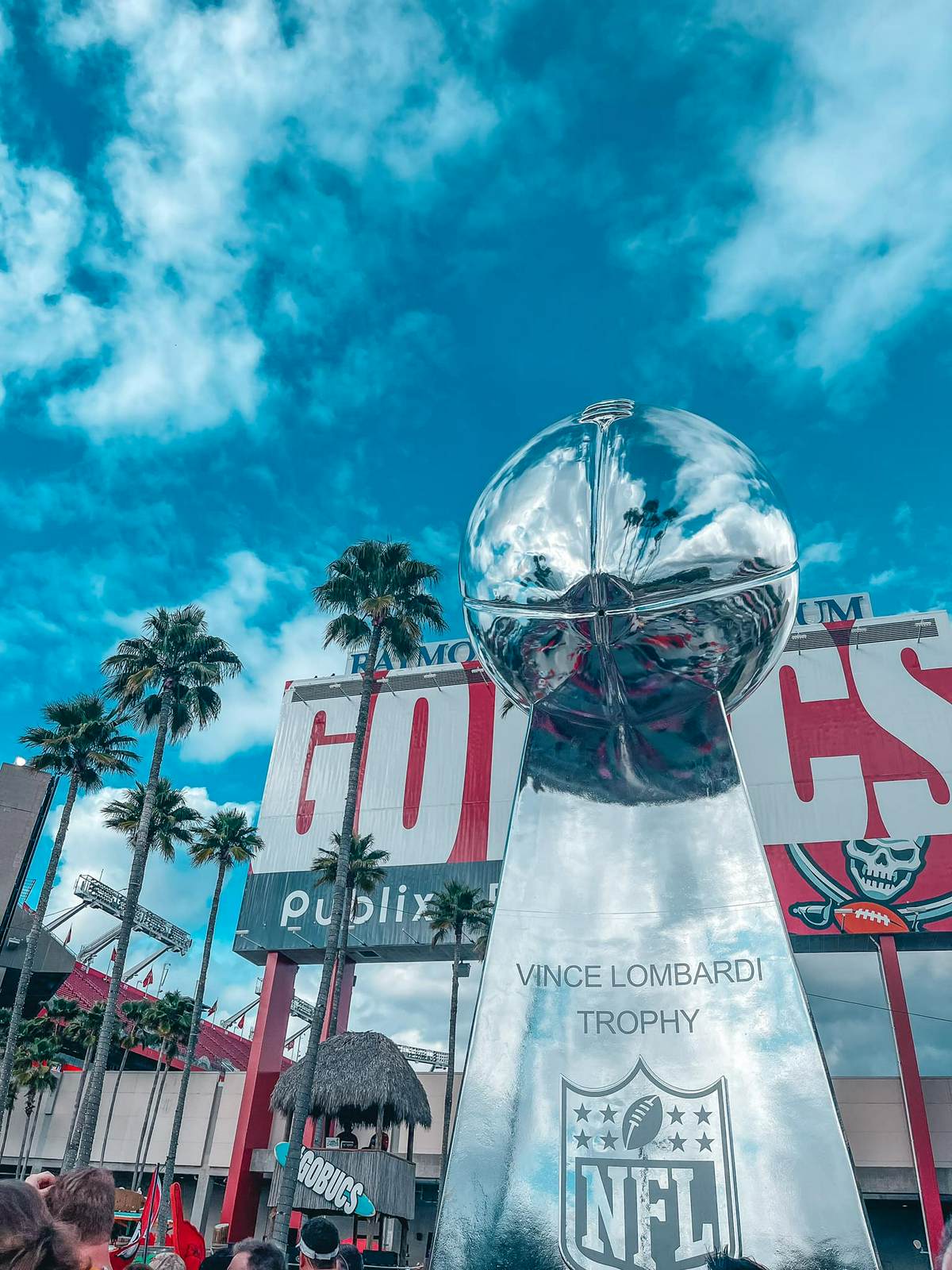 Horseback riding on the beach
I mean, does it get any more romantic than horseback riding on the beach? Yes, if you do it at sunset and end with a picnic set up by Simple Escapes! That's a proposal-level date night y'all! You're welcome for planning your engagement.
Date ideas in Tampa Bay for the adventurers
Check out an aerial adventure park
TreeHoppers is located in Dade City and is the largest zipline aerial adventure park in Central Florida. With your ticket you get three hours of climbing on eight courses with over one hundred different elements.
Hot Air Balloon Ride
Is this extra as all hell for a date? Sure. Did I still convince Remi that it's how we should spend our Wednesday morning? Yup. This experience was truly amazing and absolutely surreal (read about my experience here).
Big Red Balloon is definitely a more pricey date idea, but it's such a cool, unique idea for a special morning together. So if you want a special way to celebrate a birthday or an anniversary, this could be super neat!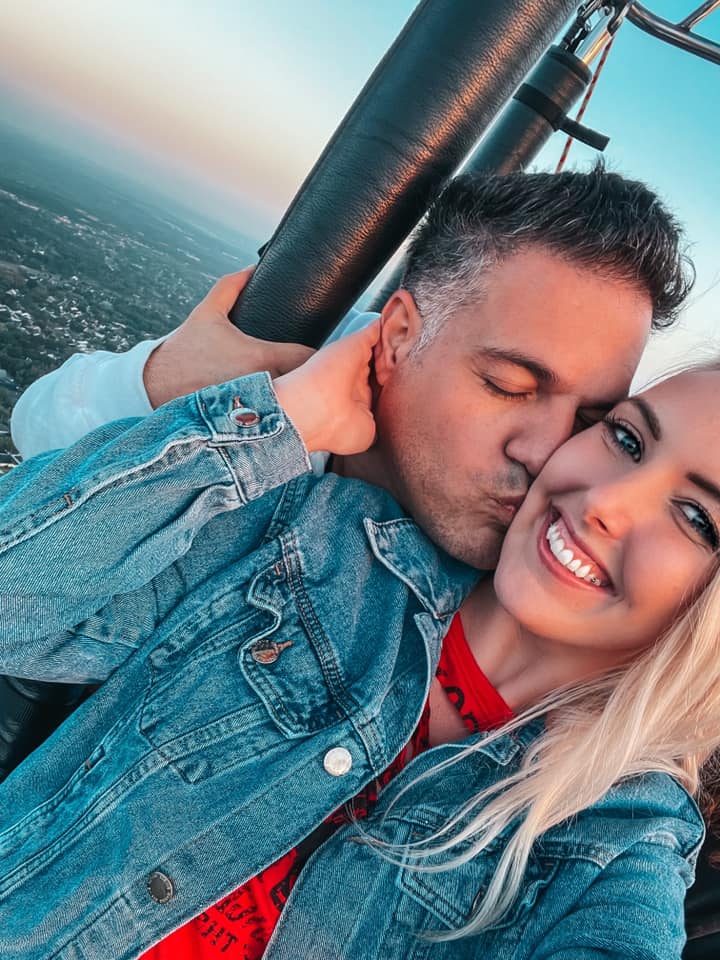 Kayak
This is one of my favorite activities! No matter how many times you do it, it feels like a new adventure every single time! Not only that, there are an ENDLESS amount of locations you can explore.
Get Up and Go Kayaking has clear kayaks to make the experience even more awesome! They have a number of different locations AND even include glow tours! The glow tours are at night and have underwater LED lights on your clear kayak.
There are truly a number of great kayak spots in the Tampa Bay Area, but if you don't mind taking a little drive, Weeki Wachee is my favorite place that I have found for kayaking!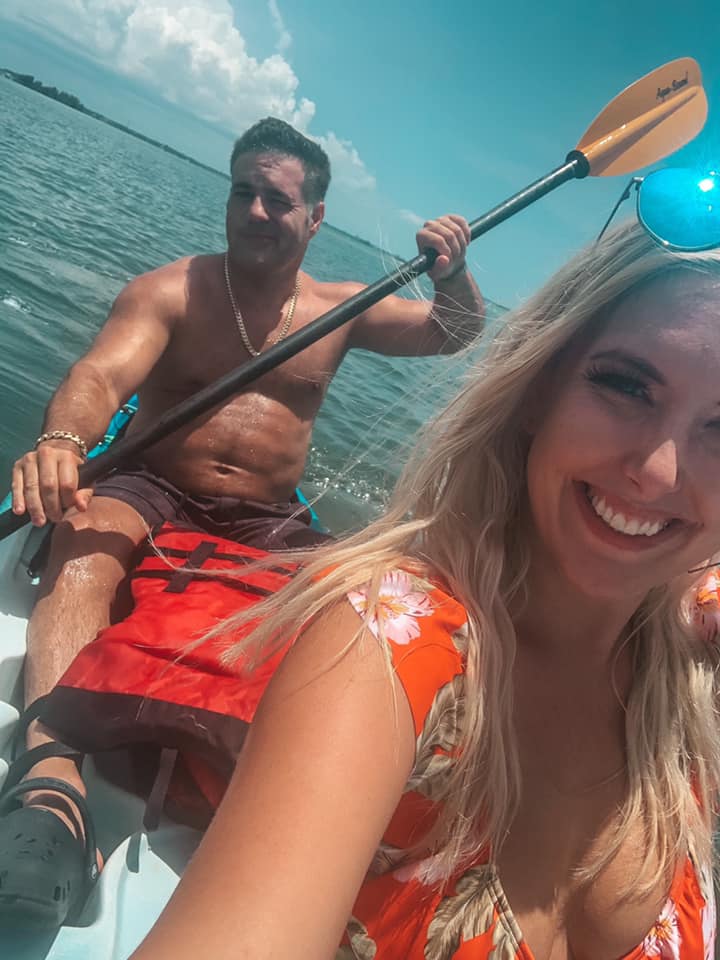 Helicopter ride
This is another date that is a little bit on the extravagant side, but it's seriously such a thrill and a very unique date! At The Hangar, you can do a helicopter ride through Tampa Bay Aviation and get an aerial view of this beautiful area we call home!
There are different options from the length of ride, the area you want to see, and what time you want to go. Of course, a sunset one will be the most romantic, but you'll enjoy the ride regardless of when you go. Afterward, grab a drink at The Hangar!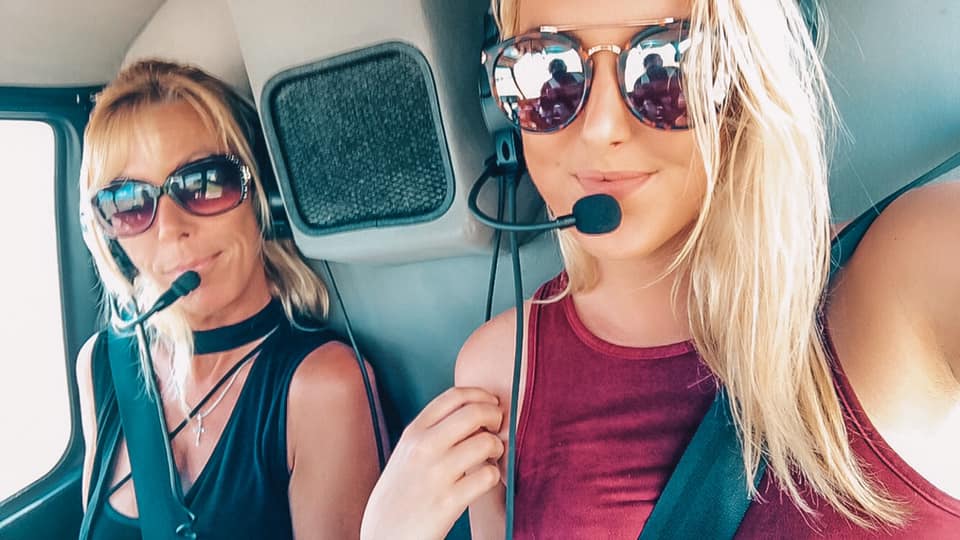 Busch Gardens
Coming from someone who grew up on "America's rockin' roller coast," I didn't think that Busch Gardens would do much for me, but I was so wrong. If you haven't been there before, just know it's more than just roller coasters and rides. There are tons of animal exhibits and even a safari!
You and your significant other will have a total blast at this amusement park! We enjoyed a fun boozy day here and already can't wait to go back!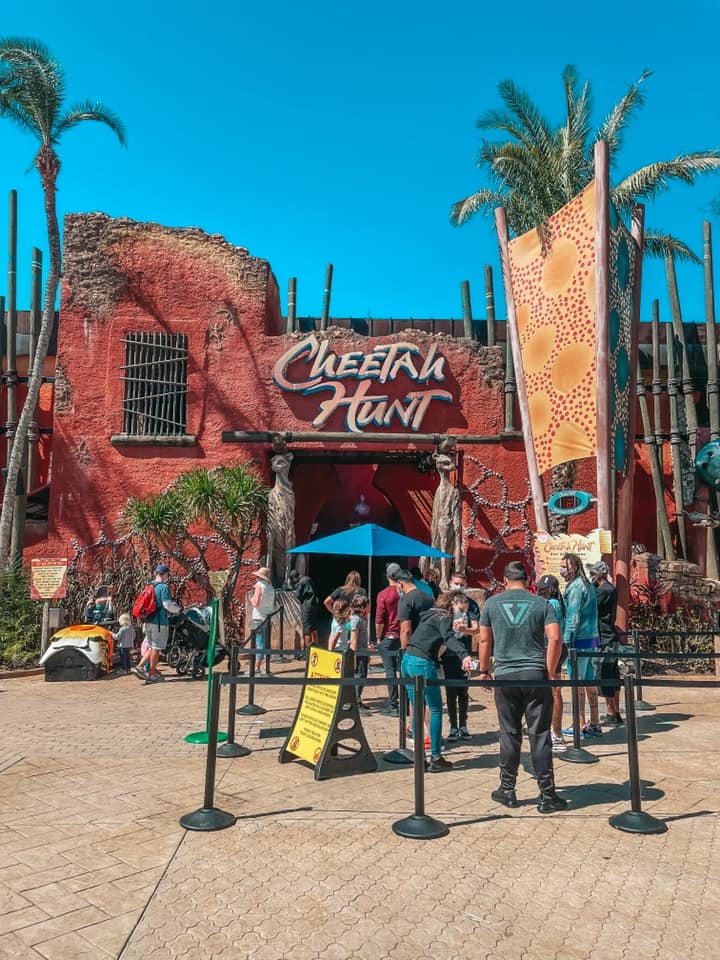 Date night ideas in Tampa Bay for the creatives
Bike and check out St. Pete murals
Don't have a bike of your own? No worries, there are places you can rent them downtown! And even if you think you've seen them all, there are actually plenty of new murals around St. Pete since the Shine On Festival! Here's a complete list and map for you to follow and check out!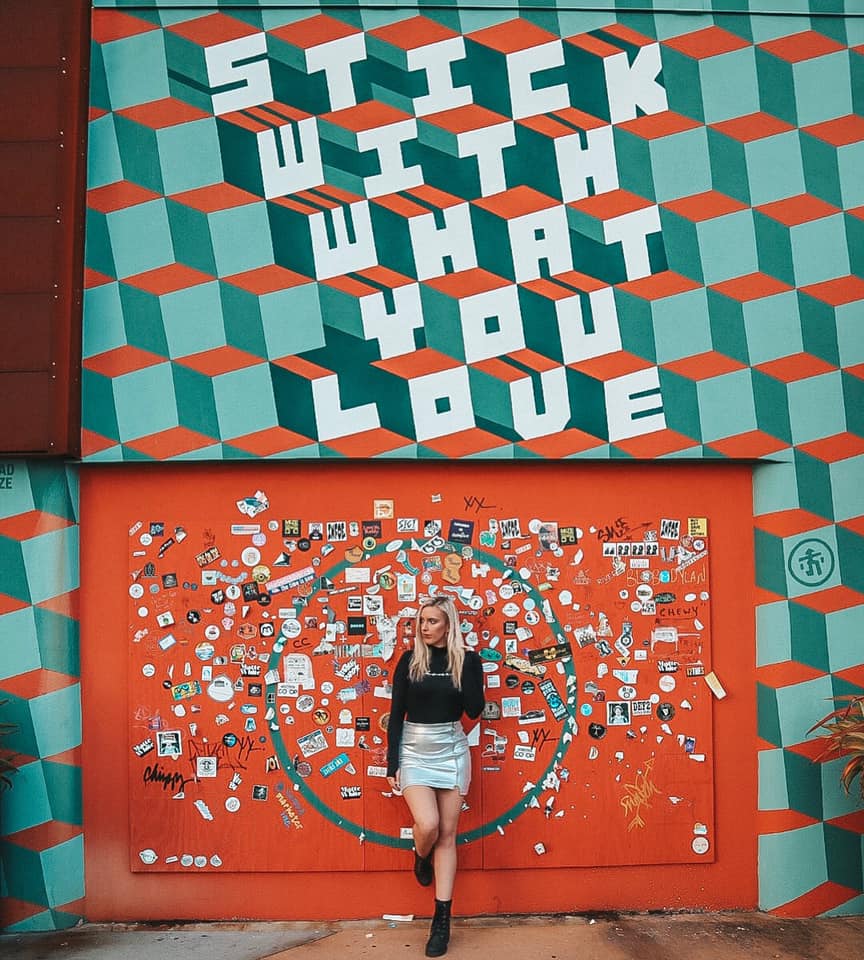 Dali Museum
It's honestly so cool that we have the Dali Museum so close— aside from Europe, St. Petersburg, Florida, houses the largest collection of Salvador Dali's work. If you're into art (and honestly, even if you're usually not), this museum is a really unique experience, and there are always new exhibits for those who have already visited before!
I think visiting the Dali Museum paired with taking a nice stroll down to Fresco's Waterfront (one of the best restaurants in St. Pete) for a bite to eat is the perfect day date in Tampa!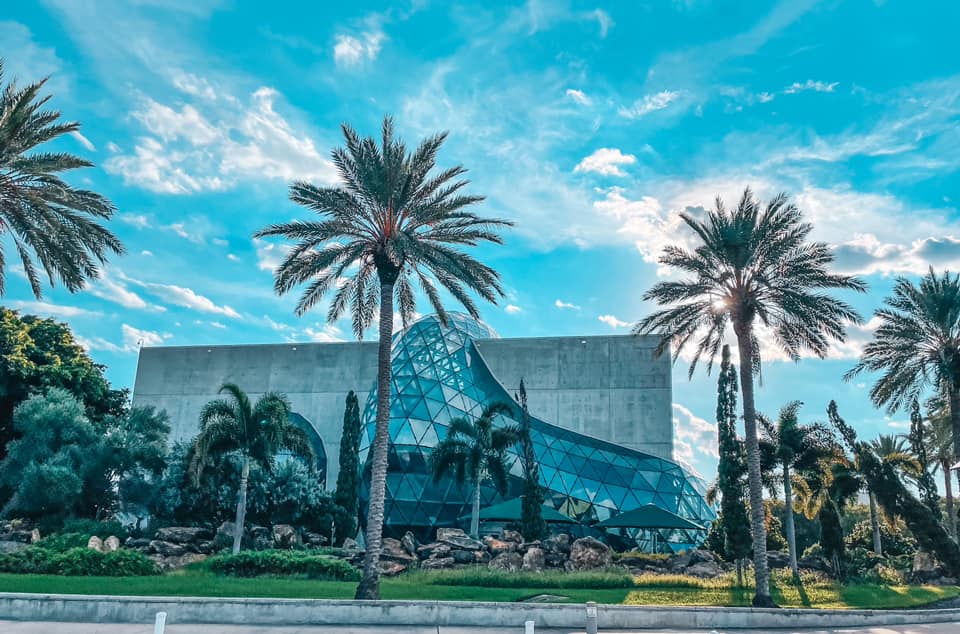 Get hands-on Artsy
Glass blowing, Painting with a Twist, making pottery— there are so many fun options in the Tampa Bay area! AR Workshop has a studio where you can create fun home decor (charcuterie boards, wood signs, etc.)! If you and your partner want to explore your creative side a little bit, the options are truly endless! And the coolest part? All of these provide you with a cute little keepsake from your date.
💲SAVE MONEY ON THIS TAMPA DATE NIGHT IDEA💲
You can often find Zen Glass Studio in St. Pete on Groupon!
Click herе to book
Comedy Club
Who doesn't love a good laugh? I mean, I think we easily laughed as much at my Top Golf game, but sometimes it's nice to not be the reason for the laughter, ya know? At Improv in Ybor, they often have names and faces you'll definitely recognize, such as Marlon Wayans. Make a day or evening of it and explore some of the other fun Ybor activities while you're in the area.
Do your own wine and paint night
Going to a place is fun, but sometimes being in the comfort of your own home and not having to change out of your PJs is the move. We did this when quarantine first hit and had SO much fun with it! Painting with a Twist actually has DIY art kits for purchase with all the supplies you'll need!
Or you can do what we did and look up a YouTube video of a painting tutorial, go to Hobby Lobby to get your supplies, and hope for the best!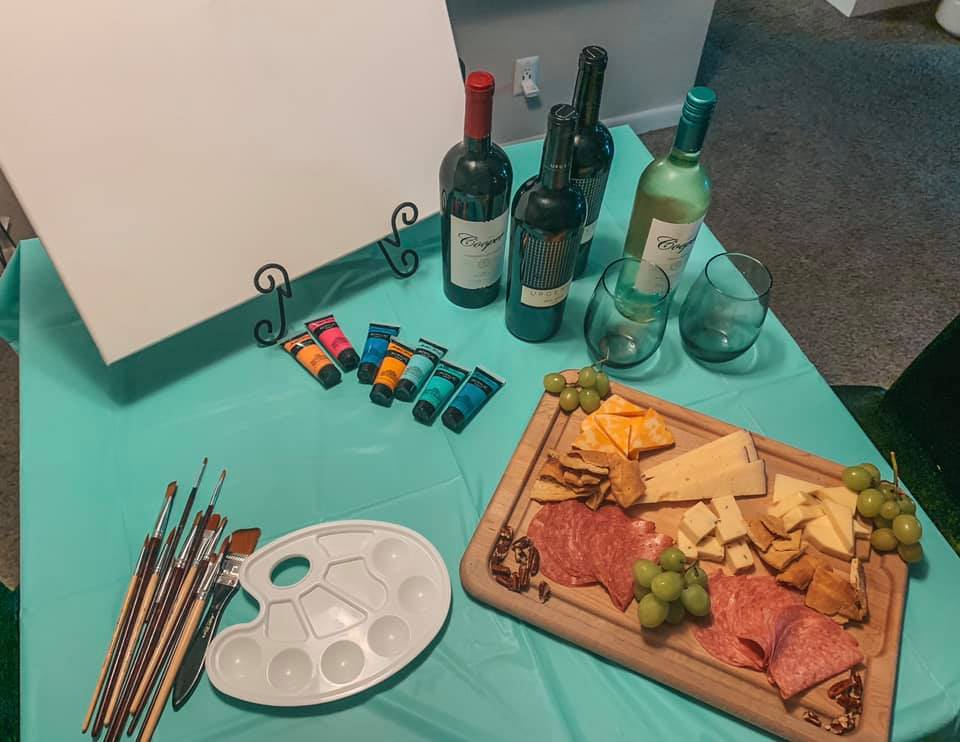 Date ideas in Tampa Bay for foodies
Cooking class
Heat things up in the kitchen together! Sur La Table in Hyde Park offers cooking classes with dishes from all over the world. I love spending time in the kitchen, and I always feel extra close to Remi when we prepare a meal together, so I love date ideas like this.
They also offer online classes, or you can look up a walk-through on YouTube and prepare a meal together at home if you want to stay in!
Bern's
If you have yet to go to Bern's, it is such an experience. The food is exquisite. They even have a "Dessert Room" where you go after dinner to get an even more exciting culinary experience. They have 50+ options for dessert, so naturally it's home to some of the best desserts in Tampa. If you order the bananas Foster, they prepare it right in front of you and it's just absolutely delectable. 
They aren't currently doing them, but typically they do tours of the wine cellar and restaurant where they talk about the process they go through to get their beef and the history. It's all very interesting and just takes the experience to another level.
Whatever you do, don't leave the dessert room without getting the Cappuccino Bern's Steak House. It's got a little more than just coffee in it 😉
This is easily one of the best date night restaurants in Tampa Bay, but reservations need to me made months in advance!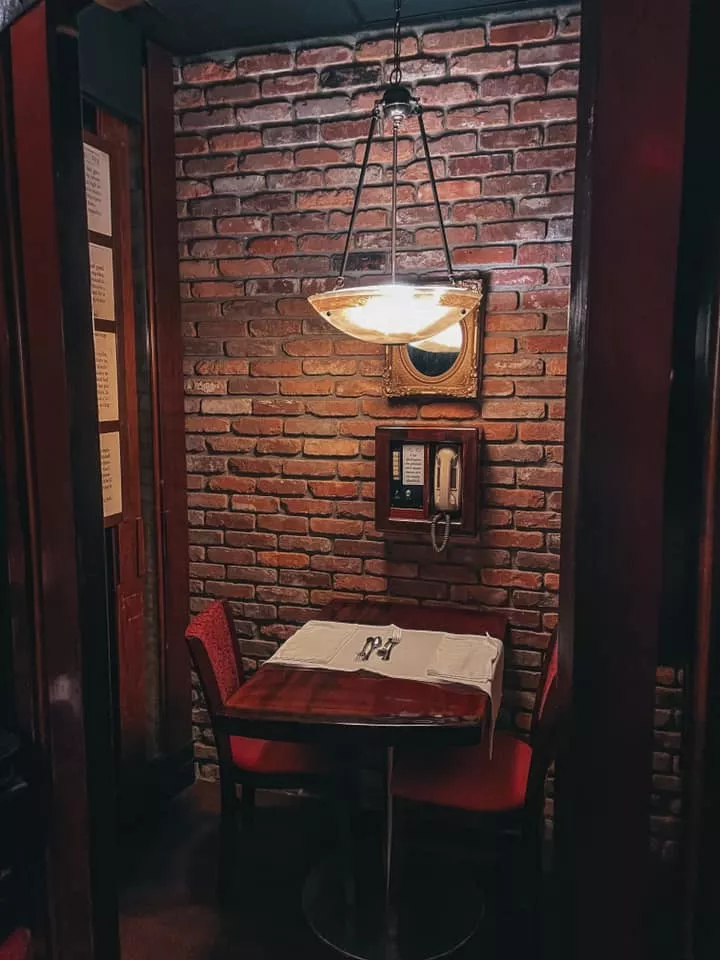 Foodie tour
This is one of mine and Remi's absolute FAVORITE things to do. We're total foodies, and there are always so many places that we want to check out! We will start at one place and just start walking and pop into whatever places look good. We will get a drink (if they sound good) and an appetizer at each place and just nibble.
Sometimes we'll do a couple of appetizers from a few different places and then share an entrée. Downtown St. Pete, Dunedin, and The Heights area have been my favorite spots to do this!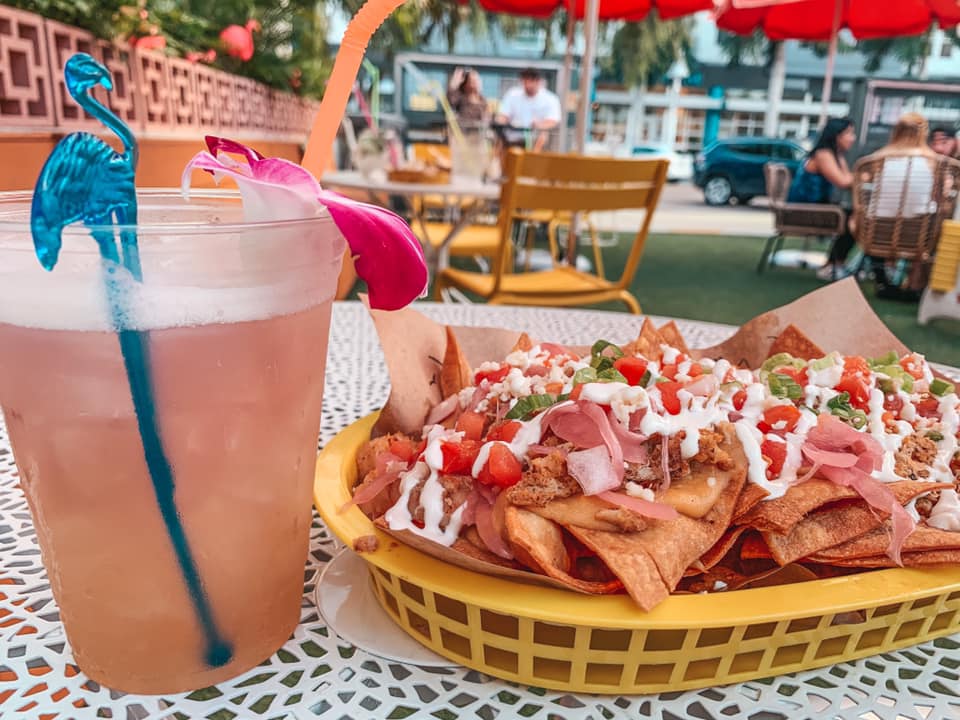 If you don't want to do any of the planning and just want to be led, Tampa Bay Food Tours actually does tours through Tampa, St. Pete, and Dunedin! We usually like to go at our own pace, but I definitely think we will be giving one of these a try sometime to switch things up!
Brewery hop
We have a ton of breweries in the Tampa Bay Area, but the amount in close proximity in downtown St. Pete is perfect for spending the day together hopping around trying a sip at each. Some of my favorite spots to hit are 3 Daughters, Right Around the Corner, OverFlow Brewing, and Cage Brewing. For a full list check out the best breweries in downtown St. Pete.
Even if you're not too into beers (like myself), these spots often have other options like hard seltzers and ciders, and many of these spots have games to help keep you entertained as well. The loser buys the next round!
Dunedin and Clearwater also have some awesome breweries! Check out this list of breweries in Dunedin, the best breweries in Tampa, and breweries in Clearwater.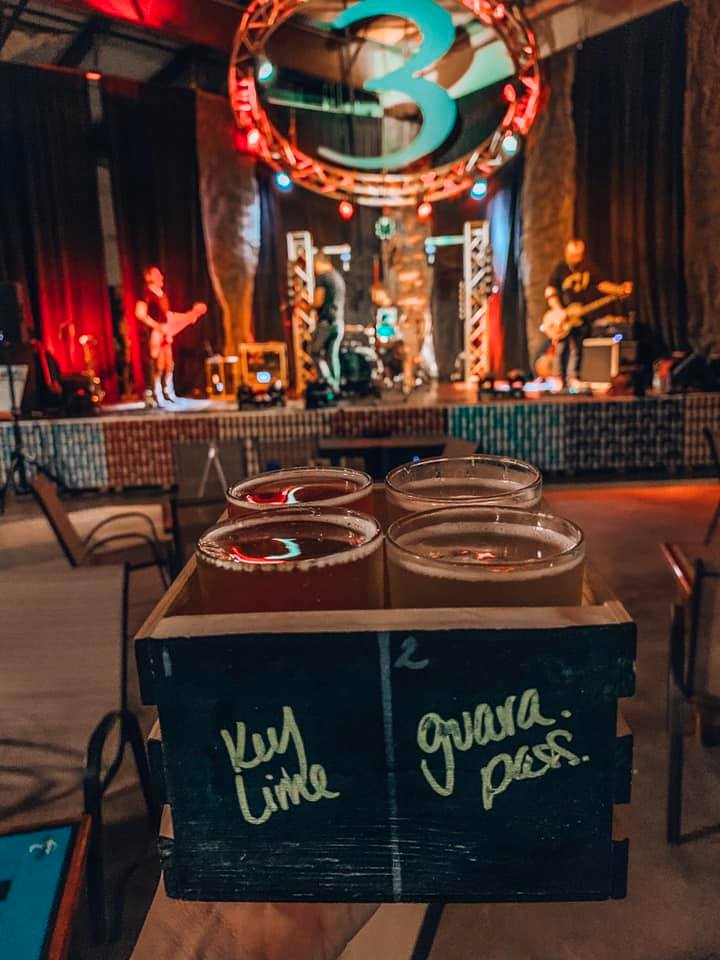 Speakeasy
If you know me, you know I love a good speakeasy! Luckily Tampa Bay has a few speakeasies to choose from. I think it's a nice chill-but-enjoyable Tampa date night idea. Speakeasy vibes usually have a very intimate, sexy feel.
They are dimly lit and often have little areas tucked away for you and your partner to enjoy some small bites and amazing craft cocktails. Some of my favorites in the area are The Saint (downtown St.Pete) and Ciro's (Tampa).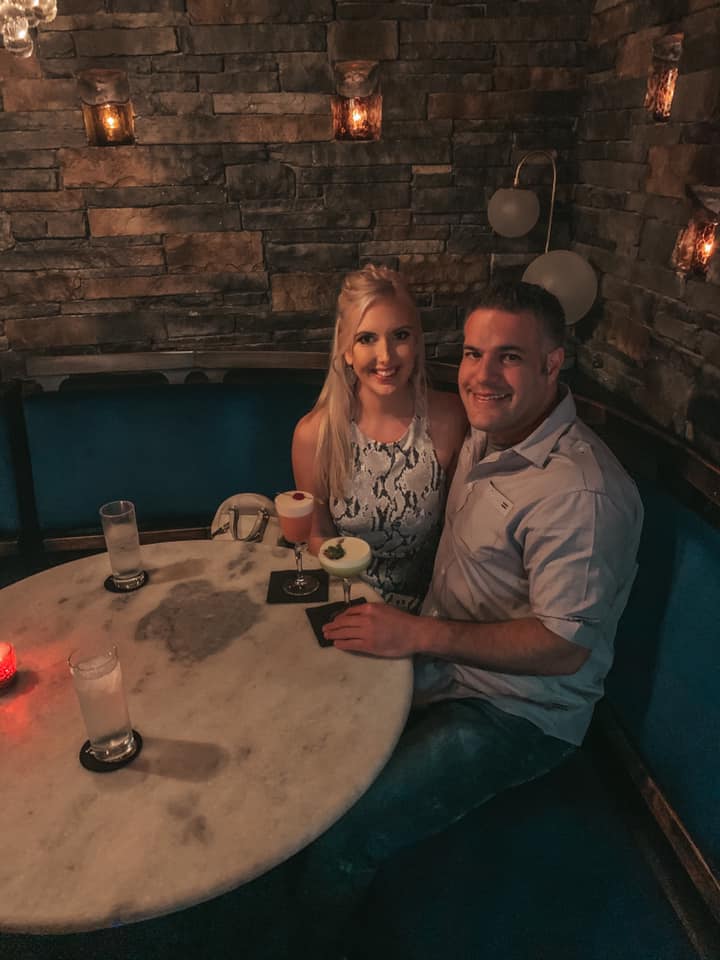 Sunday Market at Wat Mongkolratanaram
I feel like Wat Tampa is a pretty unique date idea in Tampa. The Temple grounds are open daily between 9 am and 6 pm, if you want to go aside from the Sunday Market.  
If you do visit the Sunday Market, get there early because they do sell out! They only make a certain amount of each menu item. Also, it's cash only, so don't forget your wallet.
Everyone I know who has visited raves that it's the best Thai food in the area, and from the pictures, I totally believe it! You can even enjoy your meal at one of the picnic tables by the Palm River.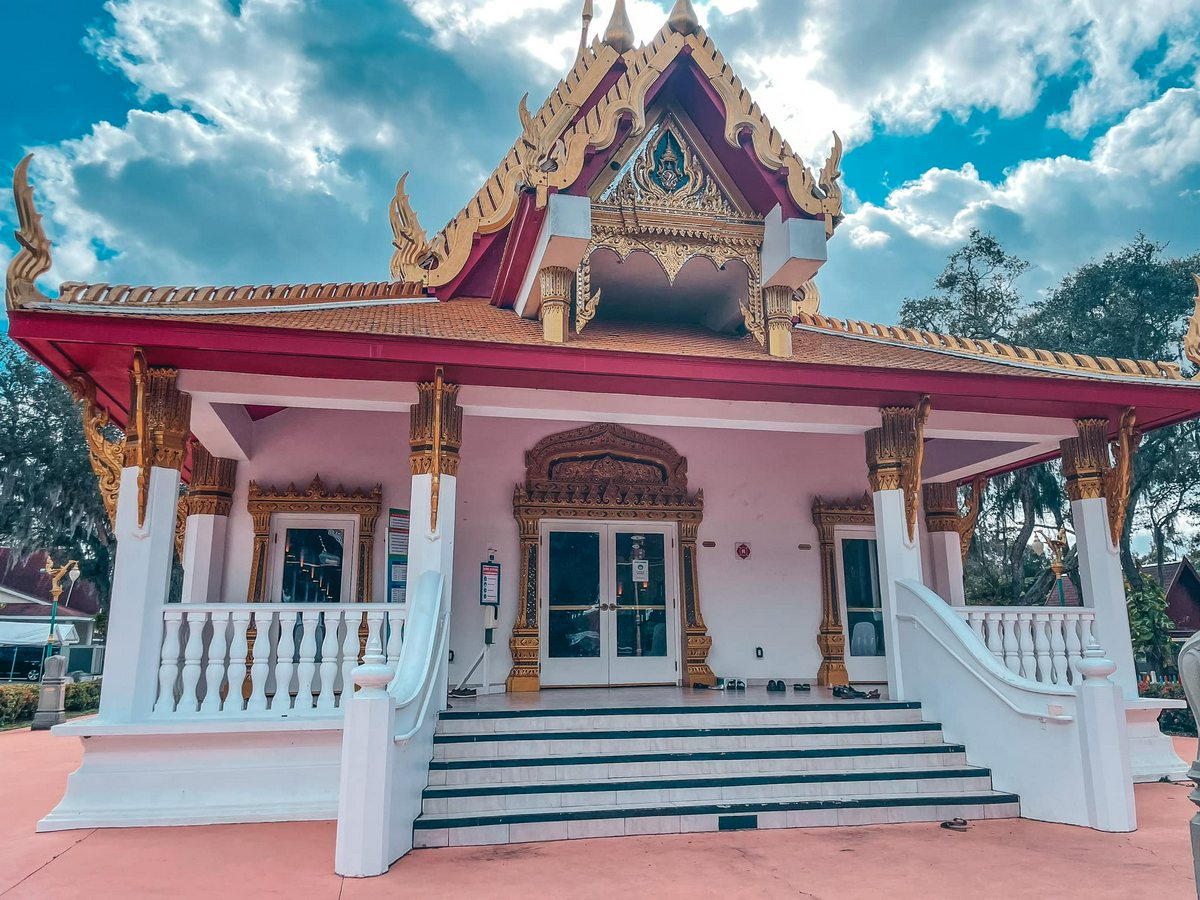 Gigglewaters Social Club and Screening Room
Have you heard of this place?! It's located in Safety Harbor and has total speakeasy vibes. To top it off it also has bomb menu items, craft cocktails, AND they also show old movies (Cry Baby, Dirty Dancing, The Sandlot, etc.) in its intimate screening room.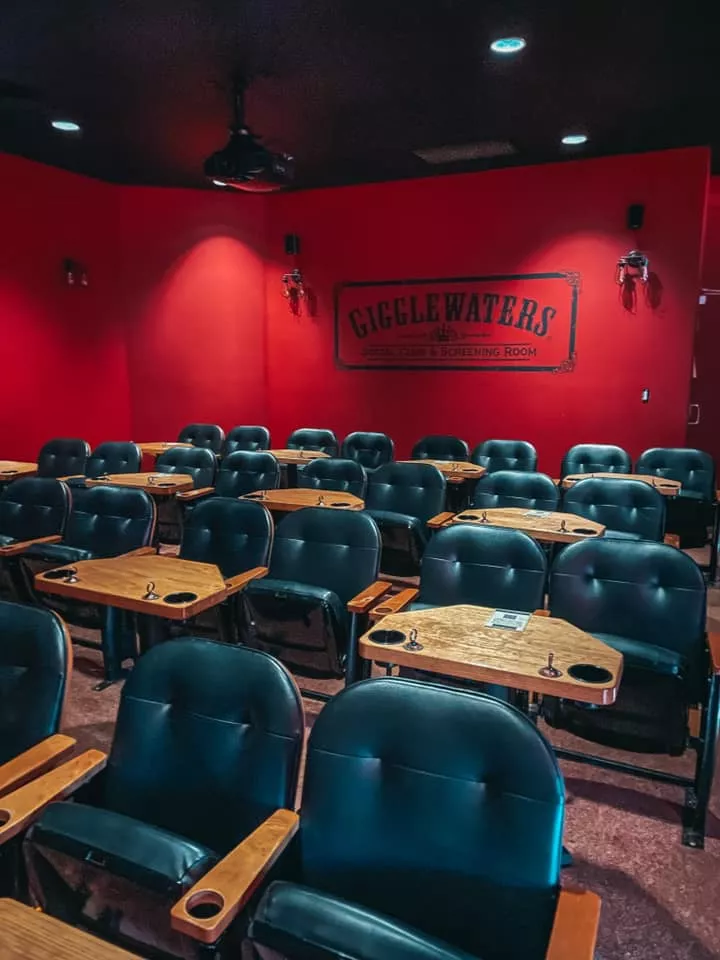 Date ideas in Tampa Bay for nature and animal lovers
Sunken Gardens
Check out Sunken Gardens together! You can see 50,000 tropical plants and flowers, including some of the oldest tropical plants in the region here. Enjoy strolling around little trails while viewing beautiful lush, exotic plants.
They even have flamingos and a walk-through butterfly encounter. I think doing little activities like this and then grabbing a bite to eat at one of St. Pete's several delicious food spots are the best.
This is another date idea in Tampa that you can usually find a Groupon for!
Weedon Island
If you're a nature-enthused couple, this is a really cool spot for you guys to explore together. Weedon Island Preserve has miles of boardwalks and trails, a Cultural and Natural History Center, as well as kayak and SUP rentals in case you get bored of exploring by foot!
Beach day
This suggestion is one of the more simple date ideas in Tampa, yet I feel like this is a date option Remi and I totally take for granted!
Seriously, act like you're on vacay and go get some pina coladas and relax together. Play in the water, put your toes in the sand, and maybe spice things up by renting some jet skis or going parasailing!
Take the date to the next level by renting a setup from The Cabana Club! This is one of my favorite things to do in St. Pete Beach. They literally take care of everything for you (set up and tear down) and provide water, sunscreen, a speaker, a portable charger, and more. Like truly you name it, The Cabana Club has got it covered! And how cute is this setup?!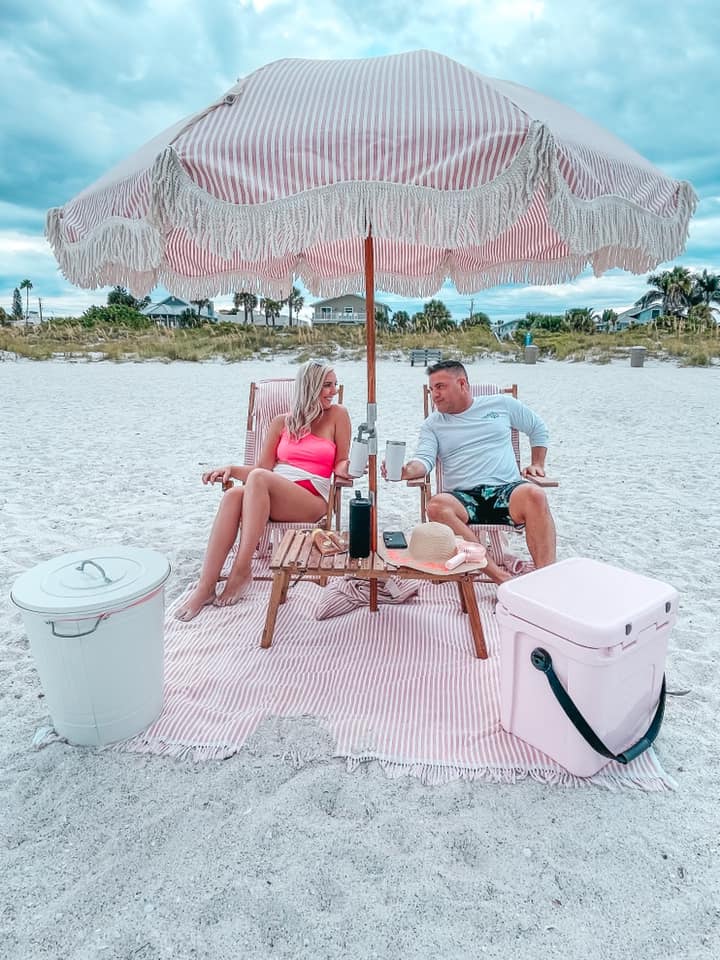 Weekend date ideas in Tampa Bay
Do a staycation or explore local surrounding areas
We are SO lucky to live in the Tampa Bay Area— there is so much to explore in just this area that it's almost overwhelming! So get out there and explore it together! Spend the weekend in Dunedin, Sarasota, St. Pete, Clearwater, different areas of Tampa, or Anna Maria Island. These are just a few of my favorite day trips from Tampa! But if you don't mind driving further, there are plenty of amazing weekend getaways just a short drive from Tampa too!
I mean seriously, we really don't have to travel far and it certainly doesn't have to be expensive to take some time and get away for a little romantic outing! If you want to drive a little farther, Miami is always fun (they also have so many fun restaurants for my fellow foodies), and St. Augustine is beyond charming! If you want to head even further south, check out my list of fun things to do in Key West.
Pick a cute place to stay and get out there and explore the area! Decide on a couple of activities to knock out and pop around to some different restaurants or cocktail spots!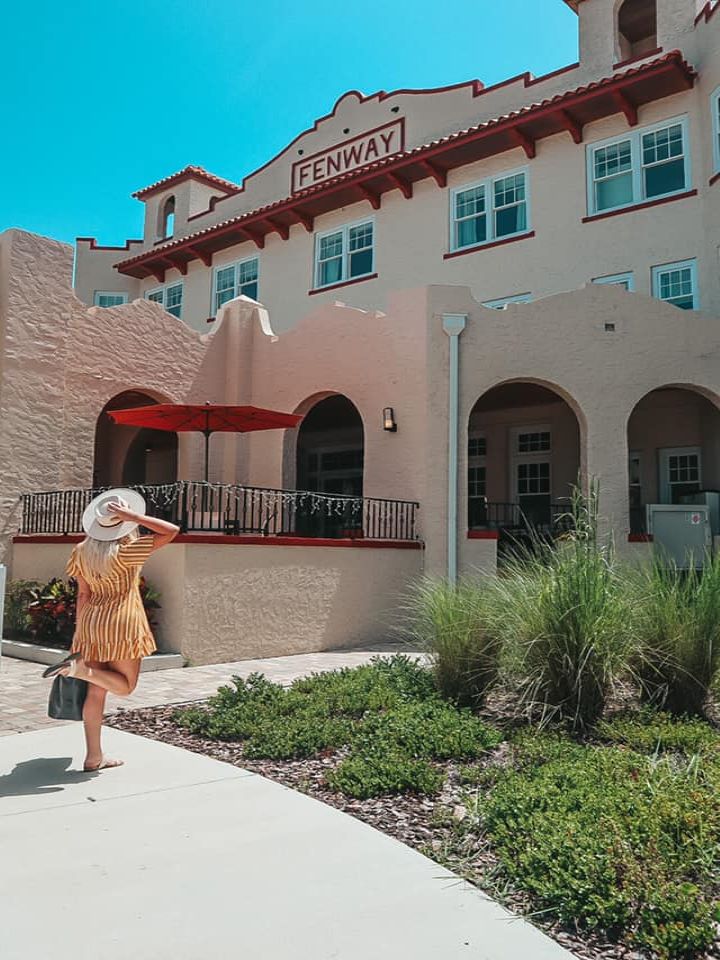 Go to Ocala for the night or weekend
I know, I know. You read that right, I'm suggesting Ocala. There is actually a super cool Airbnb experience that I enjoyed SO MUCH. It was such a nice romantic retreat!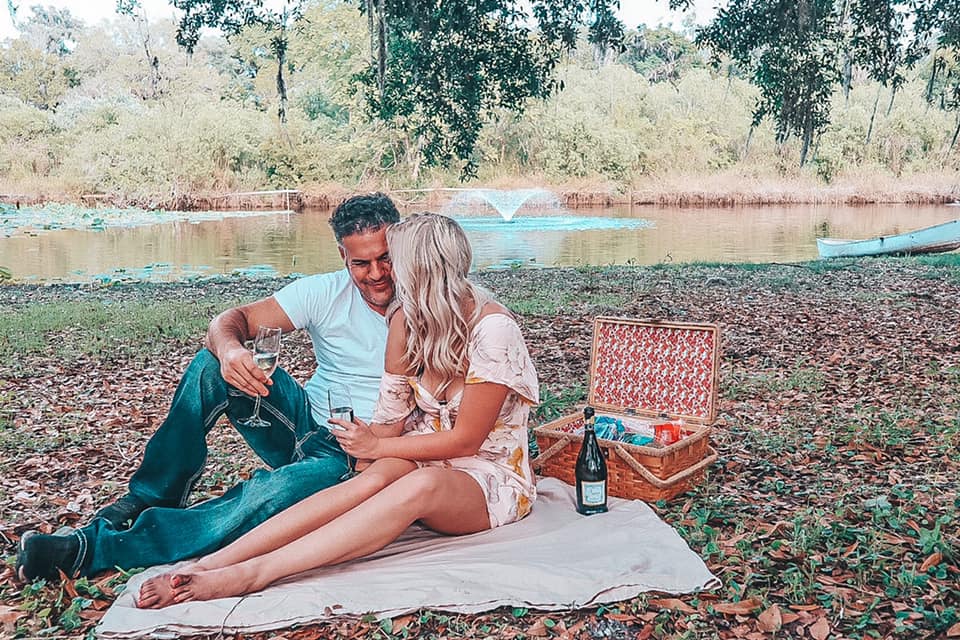 While these are great suggestions for dates you can do any time, the Tampa Bay Area is ALWAYS throwing cool, fun events! So make sure to check out Facebook to see what events are coming up!
If you check out any of these spots for your next date night, use the hashtag #guidedbydestiny on Instagram so I can follow along!
Check out some of my other posts before you go!
20+ Free Things to do in Tampa
Best Rooftop Bars in Tampa Bay