This post contains affiliate links which means that I will make a small commission if you purchase a product after clicking on any of them, at no extra cost to you.
Lahaina, Hawaii is one of the most popular destinations on Maui, and with good reason. The town has a rich history of Hawaiian culture that dates back centuries. It's also home to some pretty amazing beaches and scenery that make it worth a visit on its own.
But there's more than just beaches and historic buildings here; Lahaina has tons of fun things to do for families, couples, and friends looking for something different from their normal vacation spot! Here are some of my favorite activities in Lahaina.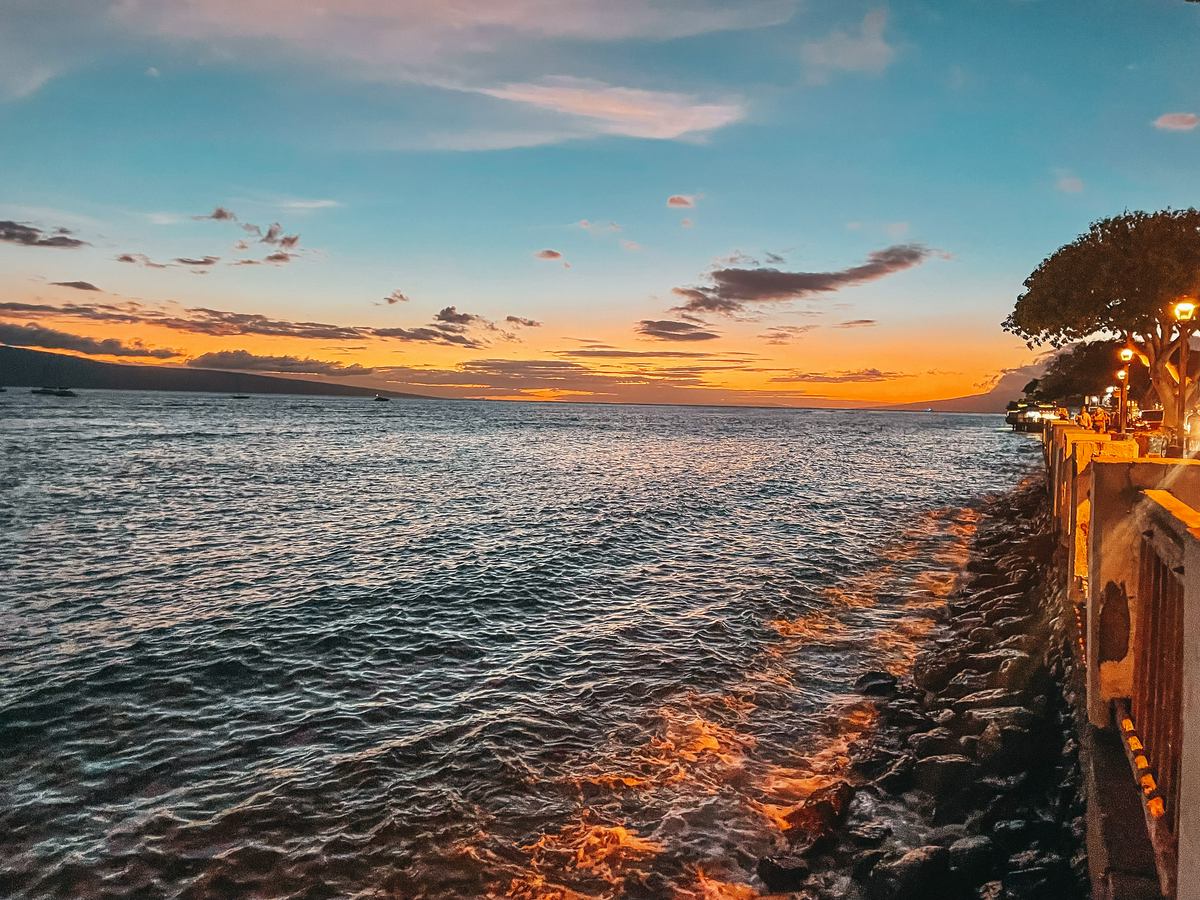 UPDATE: In light of the recent devastating wildfires that have impacted Lahaina, Maui, I am updating this blog post to emphasize the importance of extending a helping hand during this challenging time.
As the community works tirelessly to recover and rebuild, I am linking information on various ways you can make a positive impact and show our solidarity and support for Lahaina and its residents as they navigate the path to recovery and renewal.
Things to do in Lahaina
Go snorkeling
One of the best places to snorkel with sea turtles is Black Rock. It's a great location for snorkeling, swimming, diving, and cliff jumping. You can see turtles, rays, fish, and maybe even some spinner dolphins! This is the perfect spot to go if you have your own snorkeling gear and just want a relaxing beach day with some marine life encounters.
The best time to go is early in the morning before it gets busy. The water is pretty shallow so it's a great place for kids and beginners to snorkel. The water is usually calm and warm so you can spend all day there if you want.
If you want to do a tour, this 4-hour Maui snorkeling tour and eco-raft adventure includes breakfast, snacks, snorkeling gear, and a knowledgeable guide. If you enjoy kayaking this tour includes a kayak rental and snorkeling adventure and is a little bit cheaper.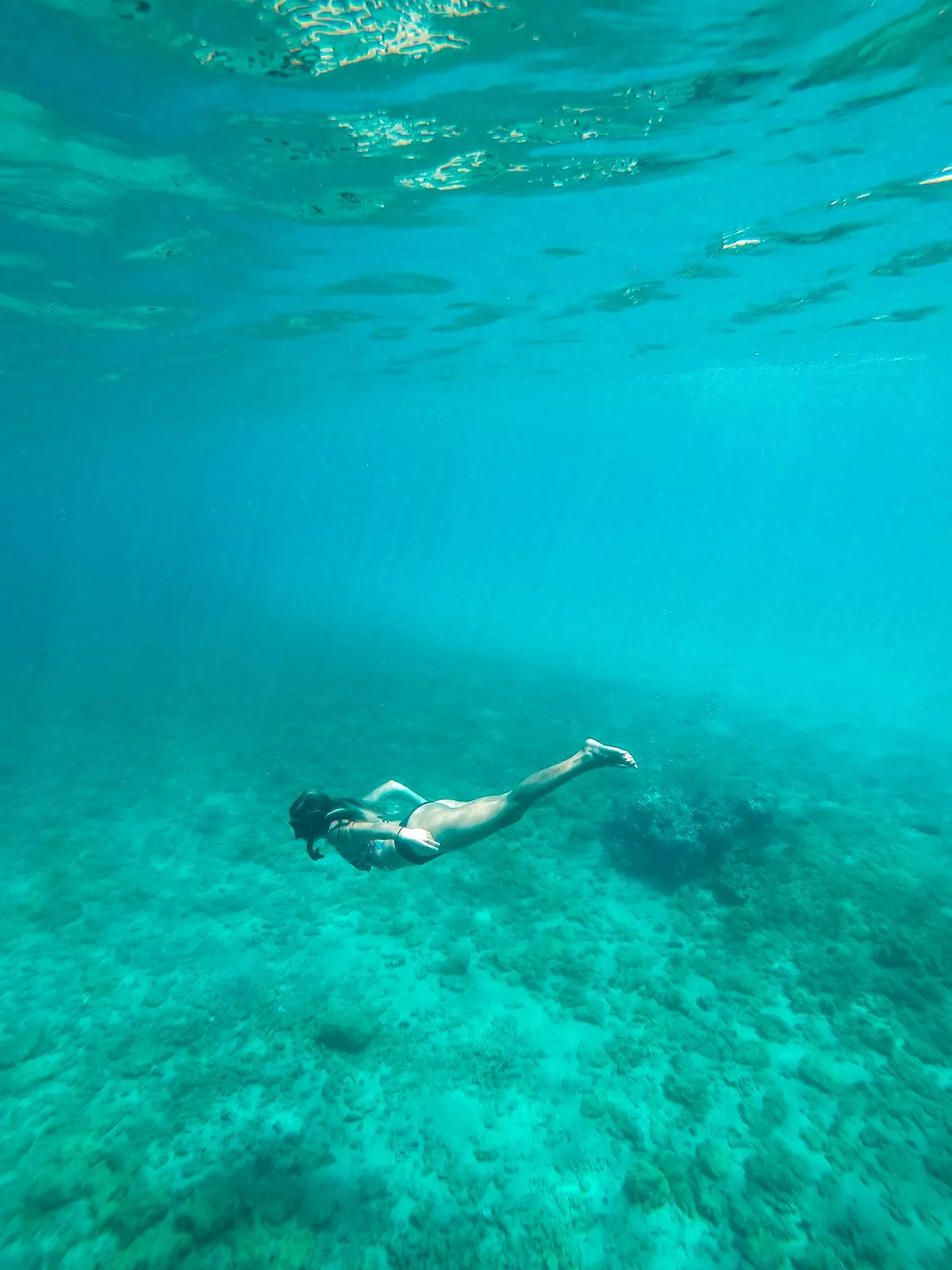 Go diving
Scuba diving is renowned in Hawaii, and this intro course in Lahaina is a great place to start. In calm, shallow seas, you'll become familiar with breathing methods and ocean etiquette. Then, dive with your instructor for the first time while putting your abilities to the test. For new divers, Maui offers some of the greatest underwater environments.
This tour provides scuba equipment, snacks, and a professional guide. If you're looking for an unforgettable Lahaina activity, this is it!
NOTE: You cannot fly within 18 hours after scuba diving, so plan accordingly.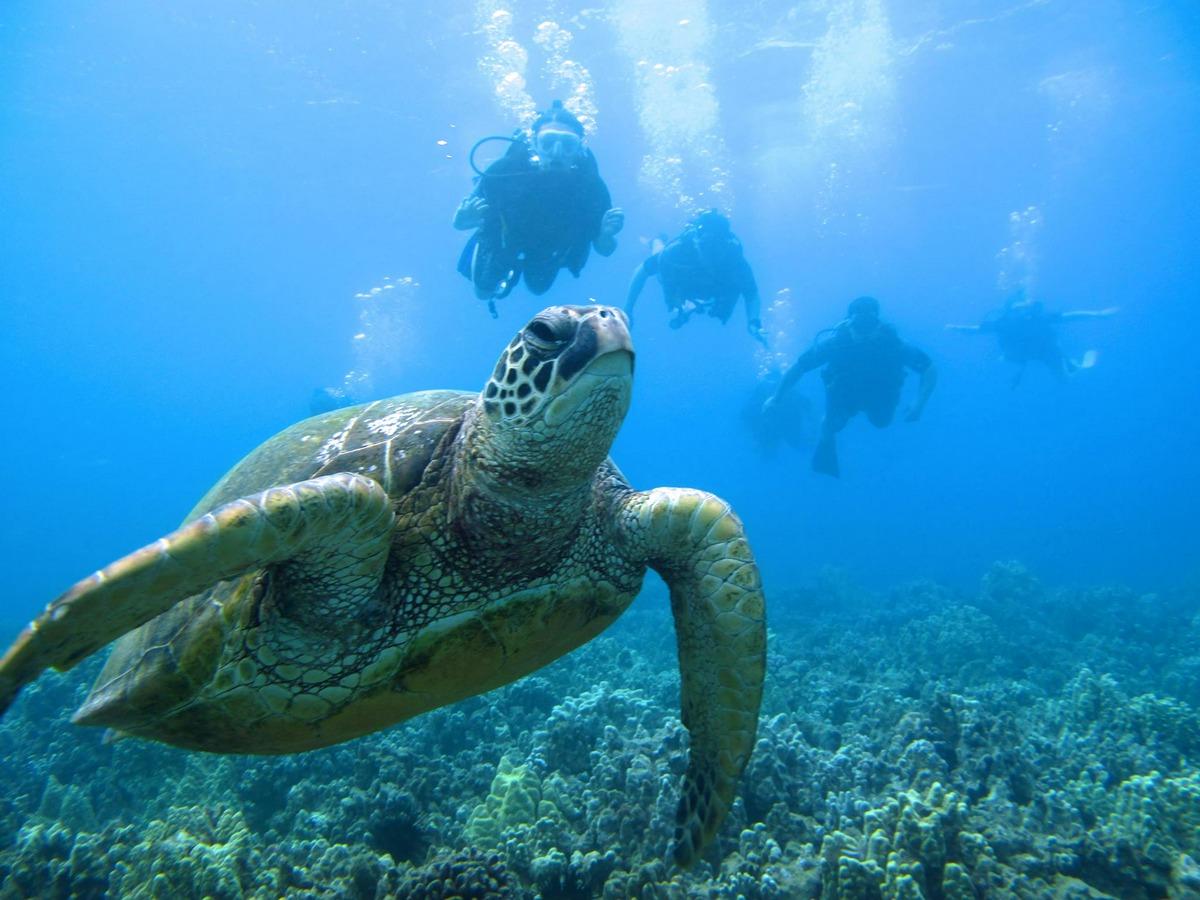 Enjoy a sunset cruise
If you're planning on taking a sunset cruise, be sure to book in advance for the best experience. You don't want to miss out on seeing one of the most beautiful sunsets on Maui!
With this champagne sunset sail, you get to witness stunning views of the West Maui Mountains and Lahaina Town. Included in the package is bubbly, white wine, local beer, non-alcoholic beverages, and chocolates. They only allow 22 passengers aboard so you experience a slightly more intimate tour than some of the other options. You can expect to be out for around 2 hours.
In season, you even have a chance of spotting some humpback whales! Book your tour here with free cancellation up to 24 hours before your excursion.
If you don't mind spending a little bit more, this sunset dinner cruise includes a 3-course dinner, 2 cocktails, and live music and entertainment!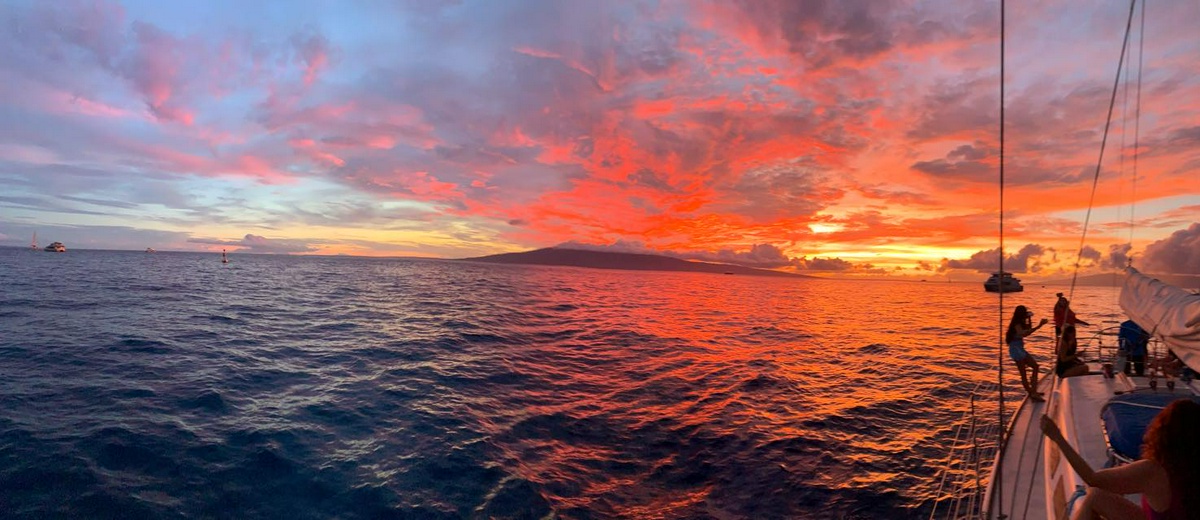 Go whale watching in Lahaina
If you're lucky enough to be in Maui during whale season (typically from December to April), it's time to get excited! Lahaina Cruise Company is about to take you on an epic adventure, as this is easily one of the best things to do in Lahaina if you get the chance.
Once you set sail, keep an eye out for spouts of mist or blows from the water. If you see one, join in the cheers of excitement because there is a strong chance that this is one of many humpback whales passing by. You might also see dolphins or sea turtles swimming nearby. Keep an eye out for these adorable sea creatures too!
Your excursion includes narration from your captain and crew, and you're sure to have plenty of photo ops with stunning views of Maui's coastline in the background. This tour also comes with a guarantee you'll see whales, or you get to ride again for free. You'll have the option of enjoying views from the upper deck or the enclosed main cabin. Book your tour here!
If you want to kill two birds with one stone, you can do this whale-watching and snorkel tour to Turtle Town.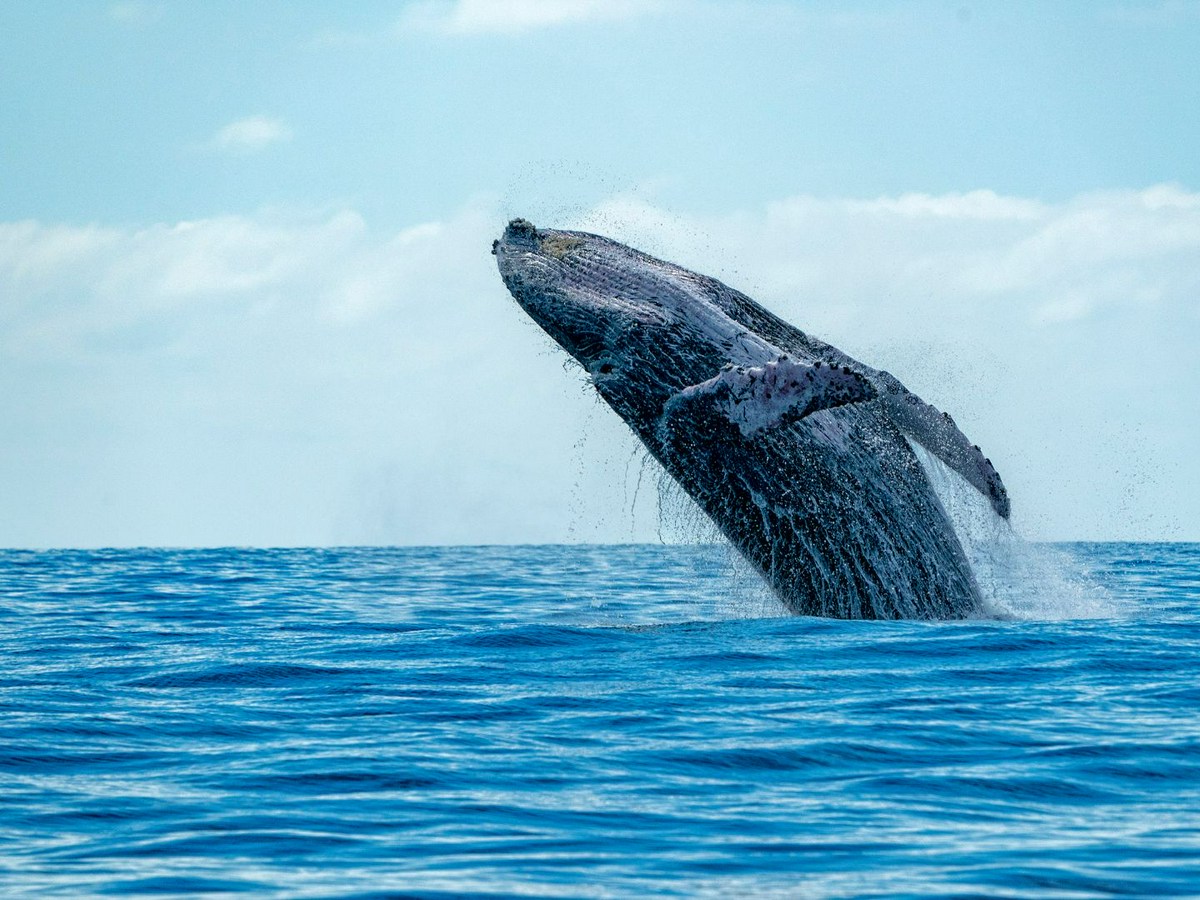 Explore Maui's Cultural Roots at Lahaina Banyan Court Park's Hawaiian Villages.
The Lahaina Banyan Court Park is a great place to learn about the history of Lahaina and its cultural origins. It's probably one of the best free things to do in Lahaina. The park is home to several Hawaiian villages, complete with authentic replicas of traditional tools, weapons, and even dwellings.
There are also various cultural activities available throughout the day including hula shows, lei-making demonstrations, and more! It's free to enter but there is a gift shop where you can purchase souvenirs. Be sure not to miss the sunset at this beautiful spot!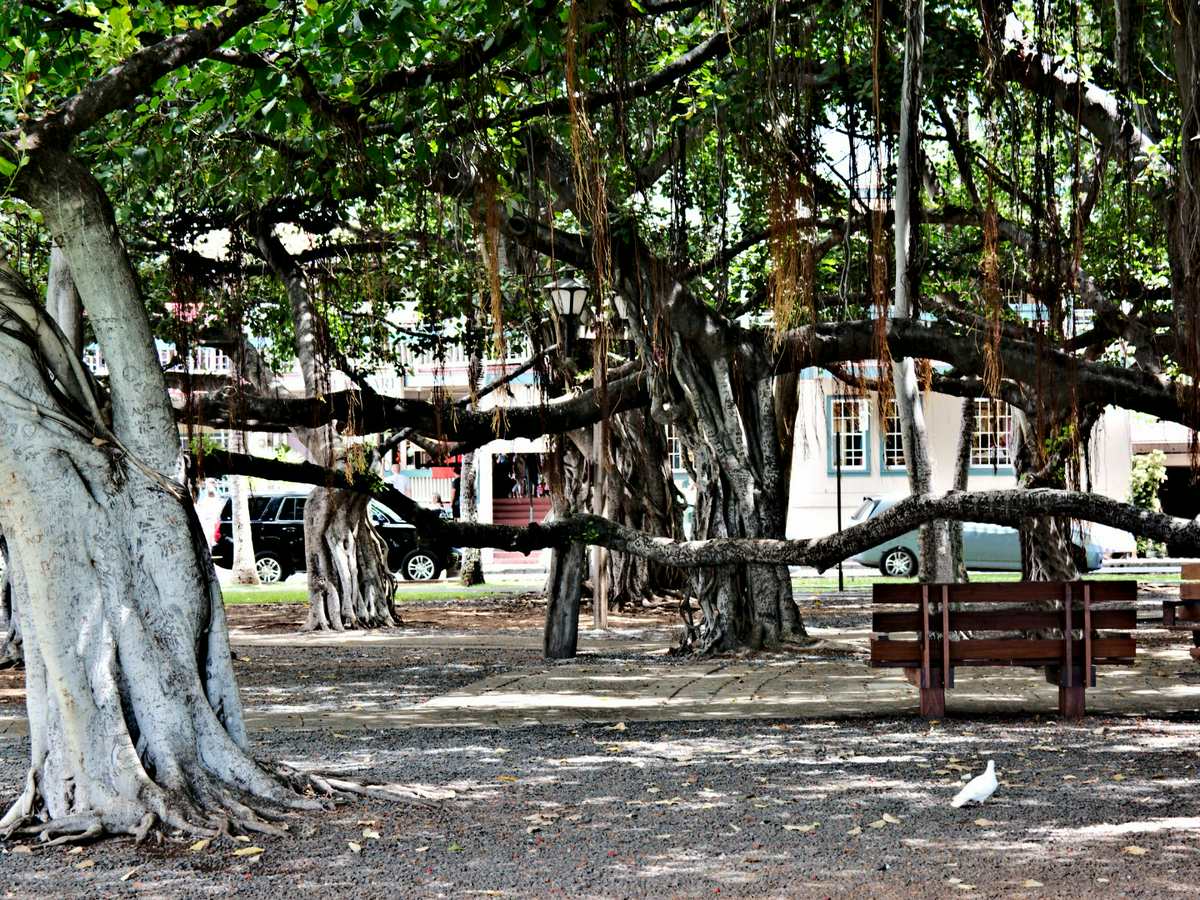 Stroll Lahaina Front Street
Lahaina Front Street is the main drag in Lahaina, which means it's a great place to stroll around and see the shops. There are plenty of restaurants, shops, and galleries. This area is also home to many historical sites like The Baldwin Home Museum and some beautiful churches.
Beyoutiful Soul Shop is a must-visit! This eclectic shop has unique and adorable clothes, tarot cards, crystals, and so much more! It's also a woman-owned business and the owner Jessalyn couldn't be sweeter!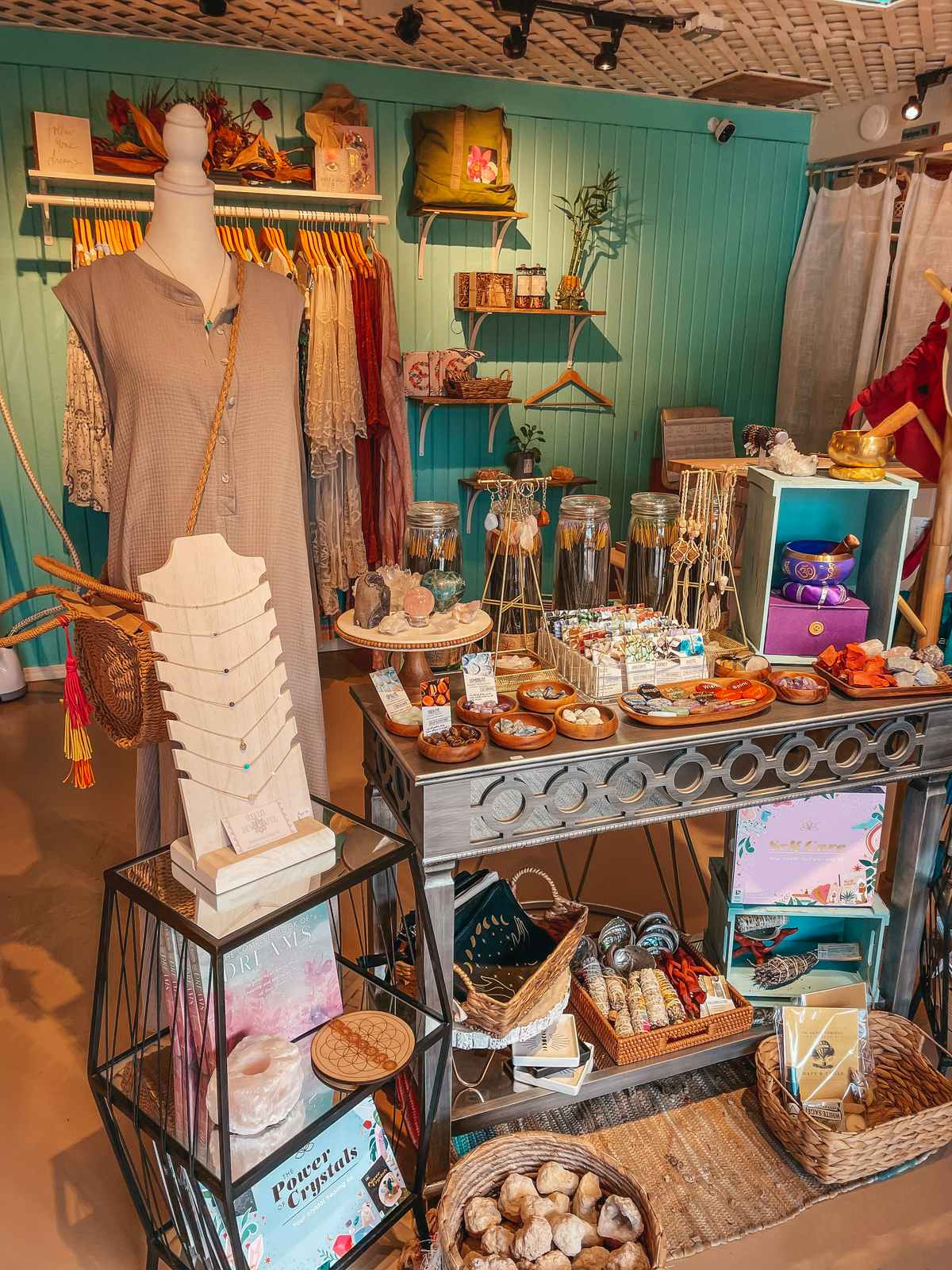 If you need a pick-me-up, stop at Belle Surf Coffee. Such a cute gem, and the coffee is delicious!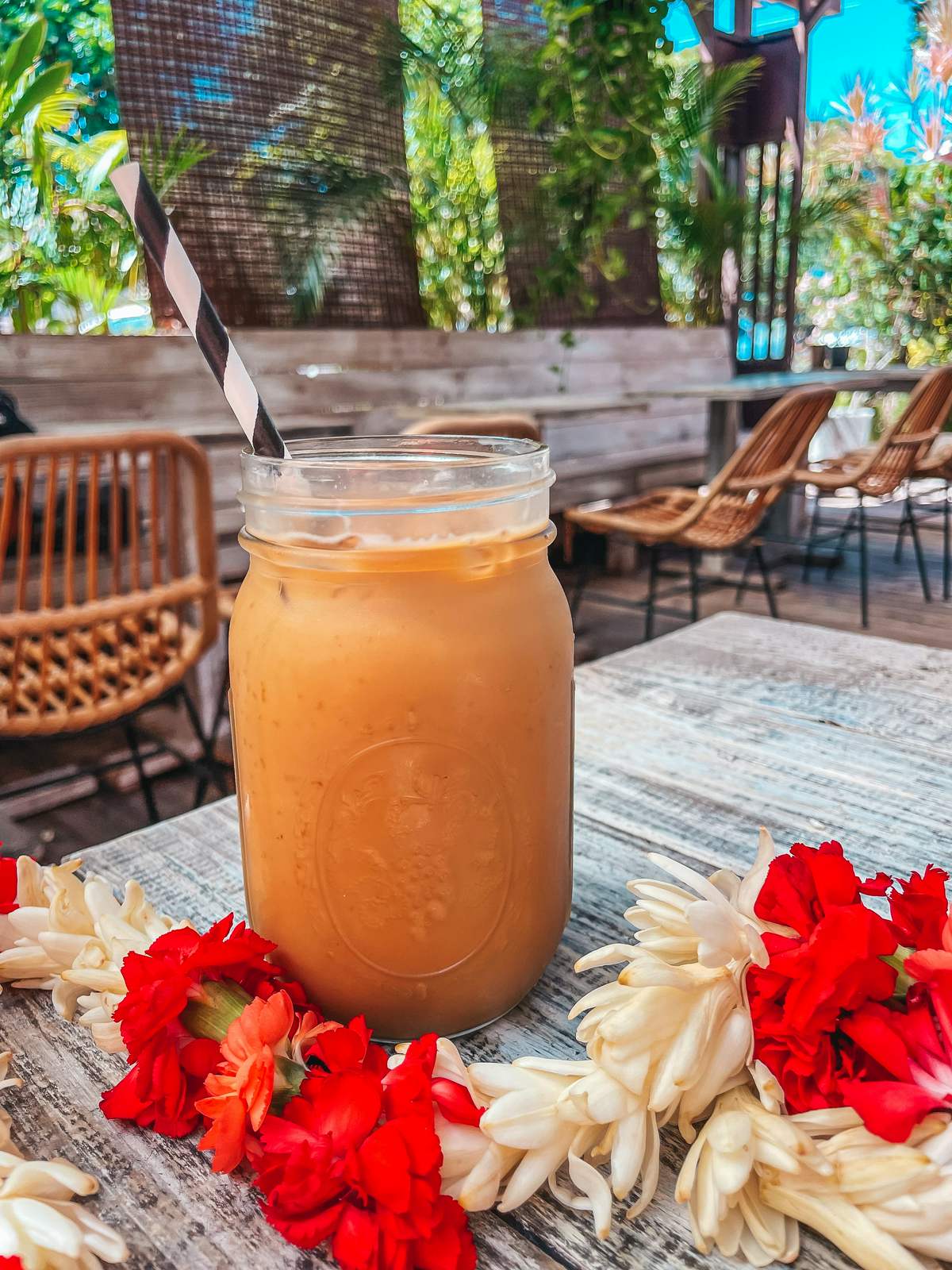 Get brunch at Down the Hatch to treat your tastebuds. Their food is really good, and the atmosphere is fun and lively, with live music and lots of people having a good time. We had the breakfast burrito and huevos rancheros Montana. The lava lava sauce that comes with the burrito is to die for.
No brunch at Down the Hatch is complete without a $12 carafe of Lahaina sunrise (trust me). They also have a great looking dinner and happy hour menu!
Check out Fleetwoods on Front Street for dinner and drinks or happy hour from 3-5 PM. They also do a nightly sunset ceremony starting at 5:45 PM, so make a reservation if you want to check that out!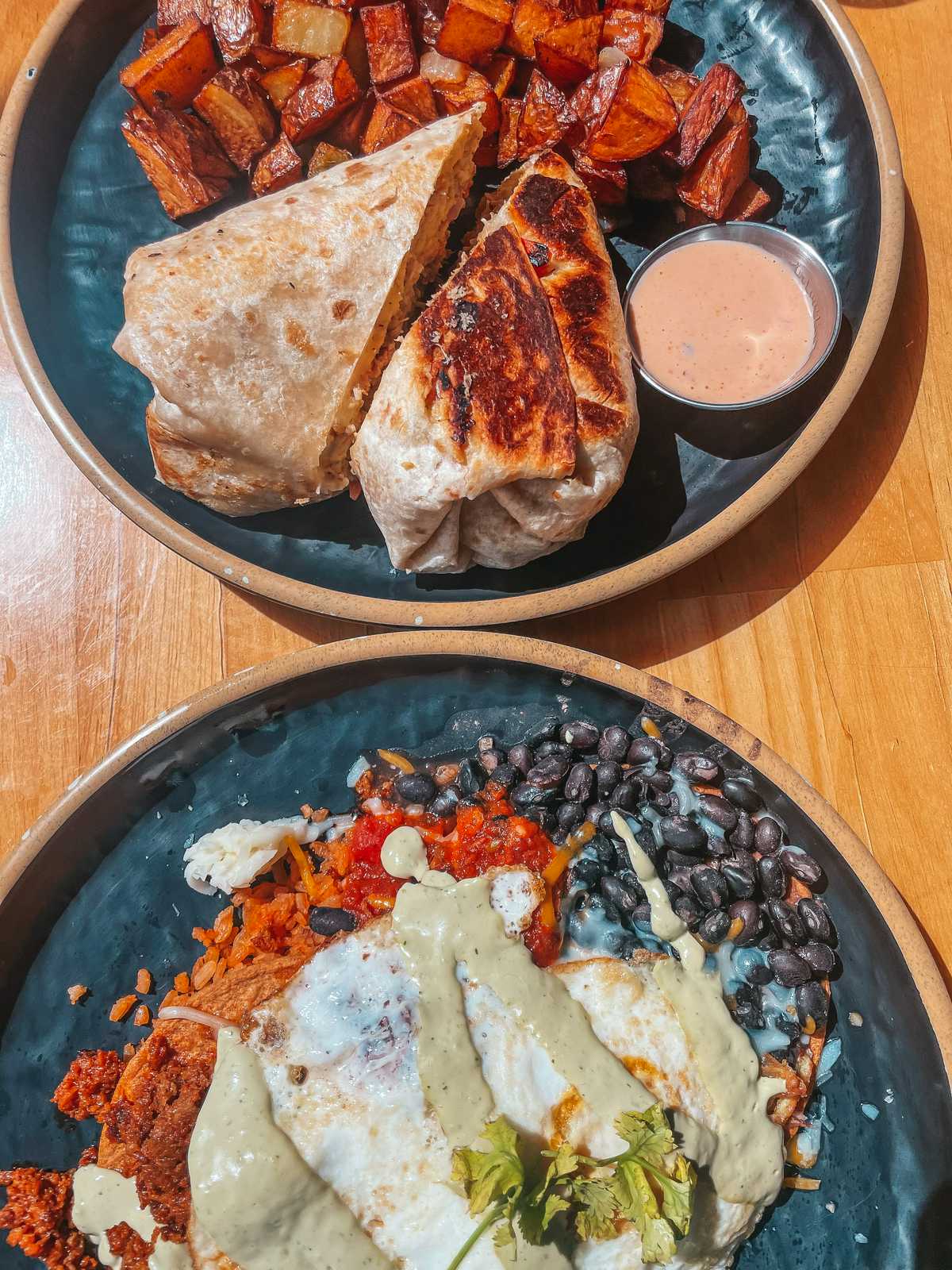 Check out Breakwall Shave Ice Co. for some boozy shave ice
Breakwall is a great place for shave ice. They have a large variety of flavors and they also serve alcohol, which makes it the perfect place to hang out with friends. I did strawberry guava for my flavor and I can attest it was a great choice.
Breakwall is actually located in the same area as Down the Hatch, and if you keep your receipt from Down the Hatch you can get 15% off at Breakwall 😉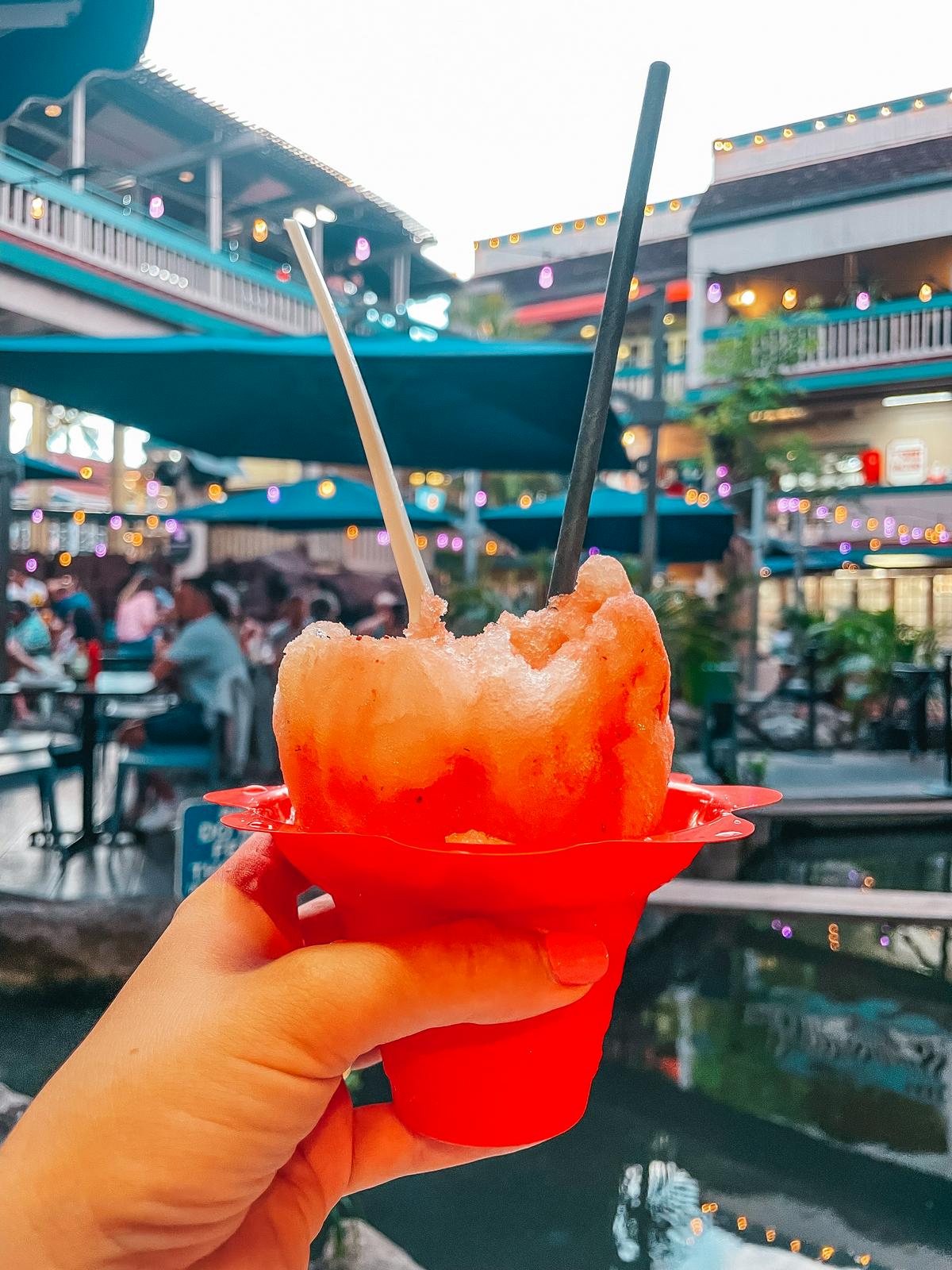 Take a day trip
Maybe you don't have a rental car, or maybe you just prefer to have a guide who can provide you with transportation and insight you wouldn't have if you did the day trip on your own. Either way, here are two great options for day trips of bucket list Maui adventures.
This Haleakala Maui Sunrise Tour lasts around 8 hours and includes breakfast, round-trip hotel transportation, tour narration by a professional guide, and entrance fees. Not to mention it takes you to enjoy epic views of Maui's highest peak at daybreak.
Watching the sun rise over the Haleakala crater is a site for sore eyes. If you have a rental car you can do this trip on your own, but just know you need to make a reservation for sunrise and they book up months in advance. If you can't get a reservation, you can always go for sunset without one!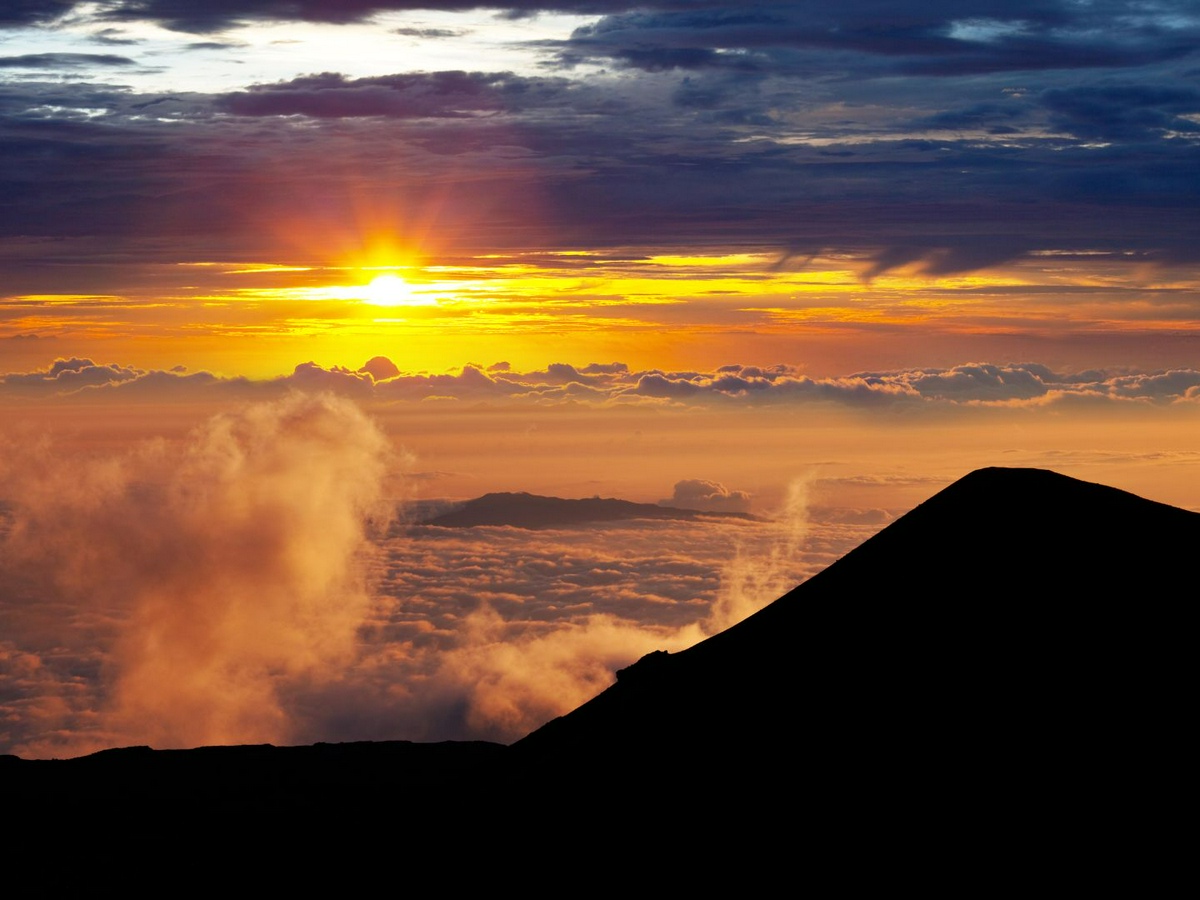 The second option for a day trip from Lahaina is a Road to Hana Adventure Tour. The Road to Hana is one of the most well-known things to do on Maui, and for good reason. This tour includes breakfast, lunch, snacks, a guide, and transportation. Check here to see which stops you'll hit on this tour.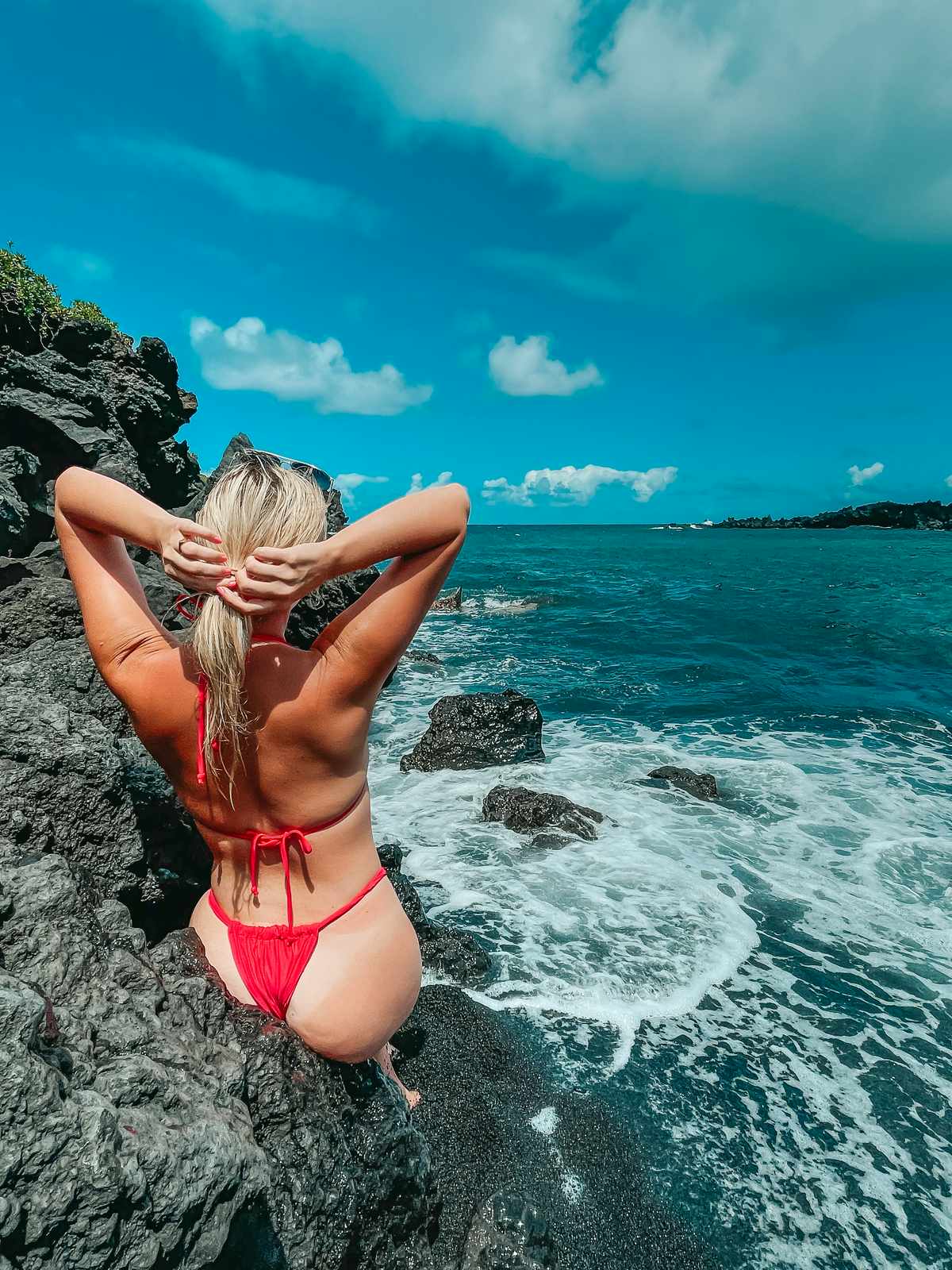 Do a luau
If you're unfamiliar a luau is a Hawaiian feast and cultural celebration that dates back to the early days of Hawaii. It's the perfect way for visitors to learn about the culture and customs of the locals!
Luaus can be somewhat expensive, however, they are a great way to immerse yourself into Hawaiian culture a little bit. Maui Nui Luau at the Sheraton Maui Resort & Spa is one of the few options in Lahaina, but it includes dinner, drinks, parking, and a lei with the ticket price.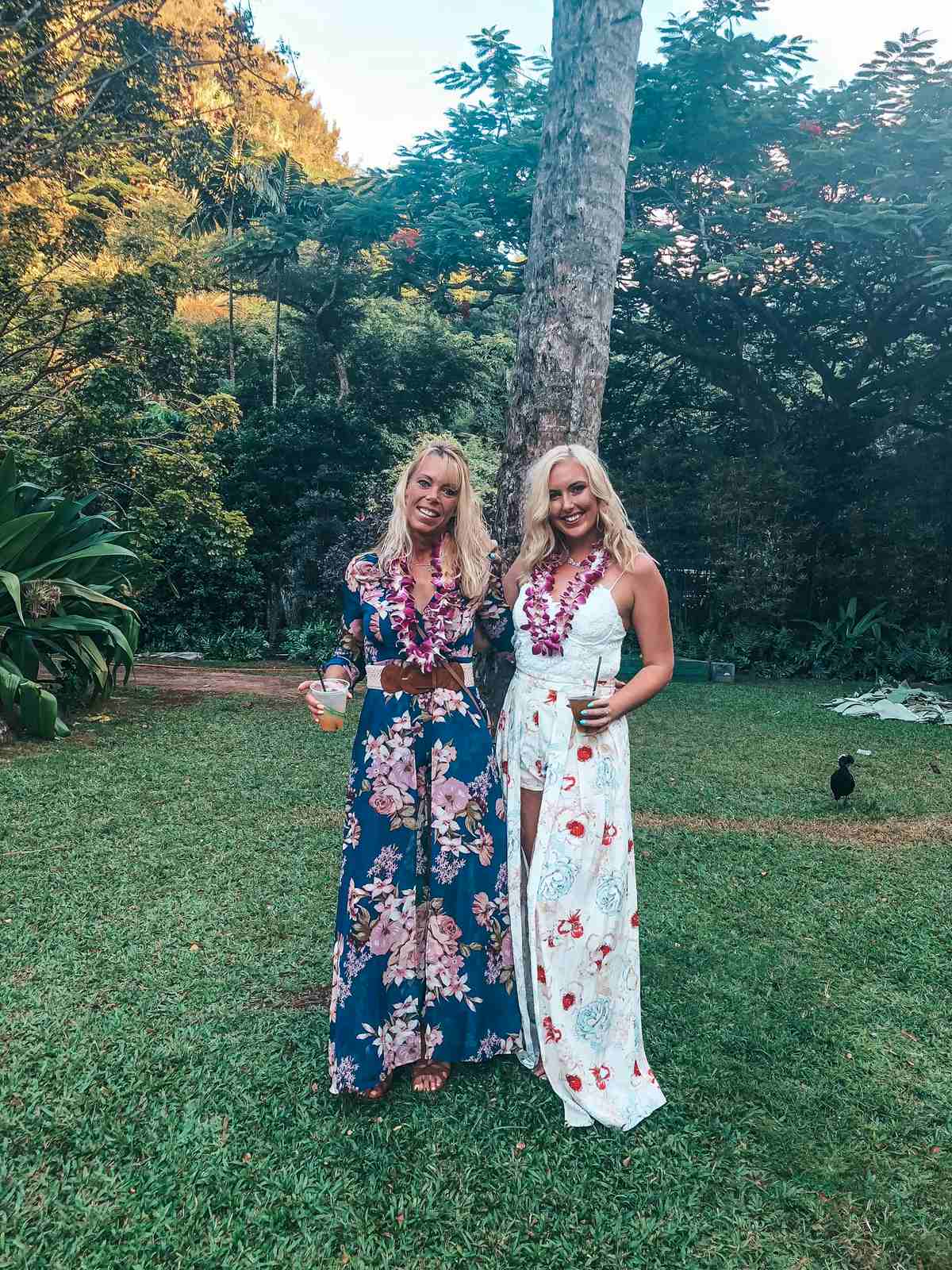 Where to stay in Lahaina
Whether you're looking for a budget-friendly option, a mid-range option, or a luxurious option, there are plenty of great places to stay in Lahaina to suit your needs. Here are three options to consider:
Budget-Friendly: The Old Lahaina House is a great budget-friendly option that offers comfortable and well-appointed rooms in a convenient location. This B&B is a short walk from the beach and offers a complimentary continental breakfast, free Wi-Fi, and free parking. Guests can also enjoy a beautiful garden, a hot tub, and a sun deck.
Mid-Range: Lahaina Shores Beach Resort is a mid-range option located in the heart of Lahaina and is just a short walk from the beach. The rooms are simple but clean and comfortable, and the resort offers an outdoor pool, a hot tub, and a barbecue area. Guests can also enjoy free Wi-Fi, free parking, and a complimentary continental breakfast.
Luxury: For a luxurious option, consider The Ritz-Carlton Maui, Kapalua, which provides glorious oceanfront views. The resort offers spacious and elegantly appointed rooms and suites, as well as a wide range of amenities, including a private beach, an outdoor pool, a spa, and a fitness center. Guests can also enjoy delicious dining options, including a fine-dining restaurant and a casual bistro.
On-property and nearby recreational activities include a basketball court, swimming, surfing, boogie boarding, sailing, kayaking, outrigger canoeing, standup paddling, whale watching, snorkeling, hiking, and more.
Check out my Hawaii packing list recommendations!
I hope you enjoyed this list of the best things to do in Lahaina, Maui! It's such a beautiful place with so much to offer that I had a hard time deciding which ones would make the cut. If there are any other places or activities that didn't make it on here but are still worth checking out please let me know in the comments below!
If you plan on island hopping be sure to follow me on Insta @guidedbydestiny and check out some of my other Hawaii posts: