This post contains affiliate links which means that I will make a small commission if you purchase a product after clicking on any of them, at no extra cost to you.
Honestly, the amount of aesthetically pleasing and deliciously serving coffee shops in Honolulu is overwhelming (quite similar to Tampa and St. Pete)! Luckily, being the itinerary planner that I am, jam-packing our days with fun requires me to be heavily caffeinated.
I was able to hit a number of these spots— but there are still SO MANY more on my list to check out next time! Here's my list of the best coffee shops I discovered in Honolulu!
Best coffee shops in Honolulu
1. Ars Cafe
This adorable coffee shop can be found in Honolulu— a perfect stop after you get done conquering Diamond Head (one of the best free things to do in Oahu)! Aside from coffee and an awesome, creative vibe, Ars Cafe also serves homemade gelato and doubles as an art gallery! They also have plenty of bites if you're looking to snag some breakfast with your coffee.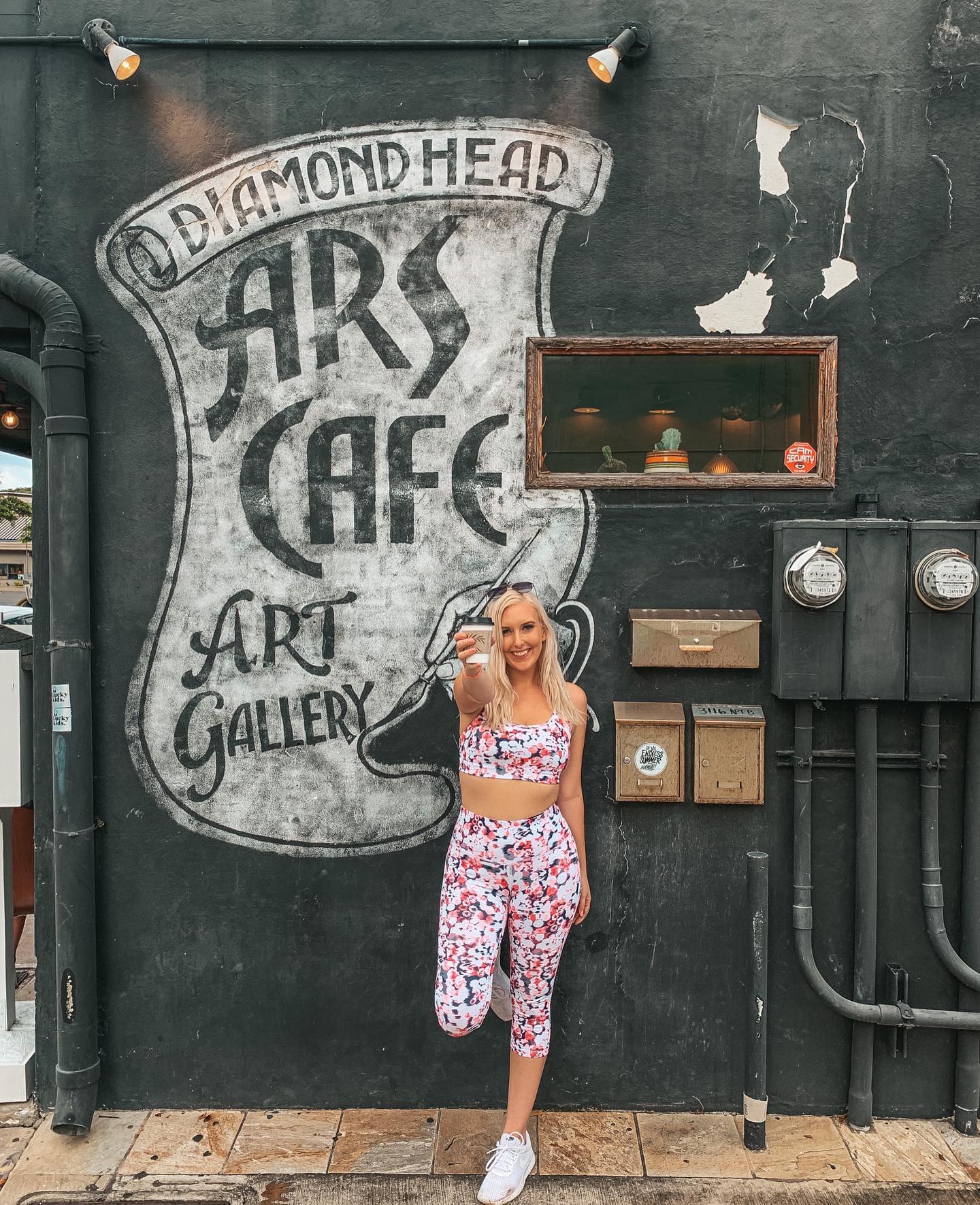 2. Island Vintage Coffee
Island Vintage Coffee actually has several locations, including a few coffee shops in Honolulu, one in Haleiwa, and another in Ko'Olina. The one at the Royal Hawaiian Center in Honolulu is my personal fave! I love the views and fresh air on the second-floor patio there.
Go here HUNGRY— the food is absolutely delicious! They have such a nice menu, and it even includes several vegan and vegetarian options! As for their coffee, this spot has a macadamia nut flavor, which is my favorite when visiting Hawaii. So I definitely recommend getting their macadamia nut cappuccino or latte!
They also have one of the best acai bowls on Oahu!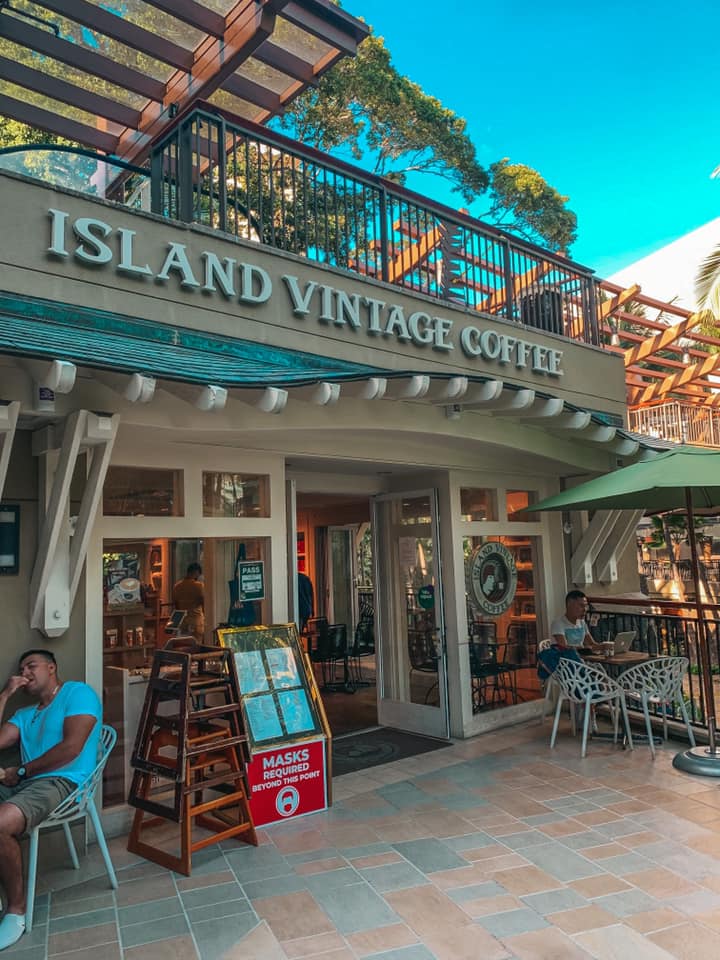 3. Local Joe
For coffee and flavor, Local Joe was my favorite coffee shop in Honolulu! And you have to check out all of their fun and creative latte art on their Insta, it's seriously insane! They had a nice selection of flavors, including my Hawaiian favorite, macadamia nut! We had that, as well as a vanilla cappuccino, and both were nothing shy of heaven to our taste buds.
If you are driving, we had a little trouble with parking because of some construction, but Local Joe has you covered— peep this parking map if you're unsure where to park!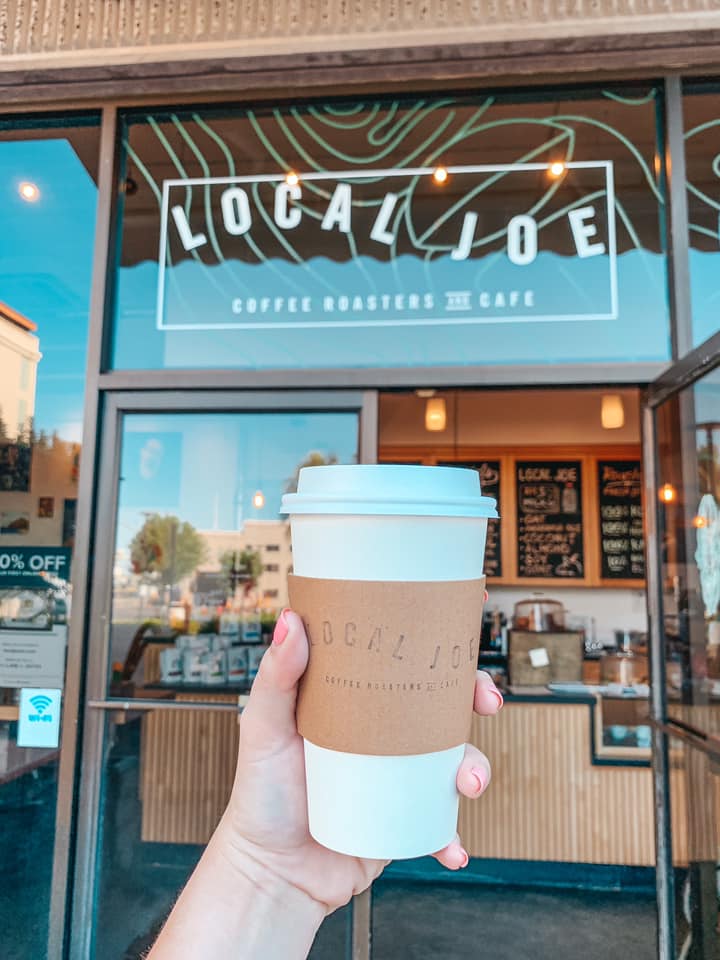 4. Hideout Coffee
This little coffee nook is tucked away inside The Laylow and has the most adorable setup. We really enjoyed our vanilla cappuccinos and were delighted to hear their syrups are made in-house! If you're wanting more than just a quick coffee, they also have a small breakfast menu you can peek at!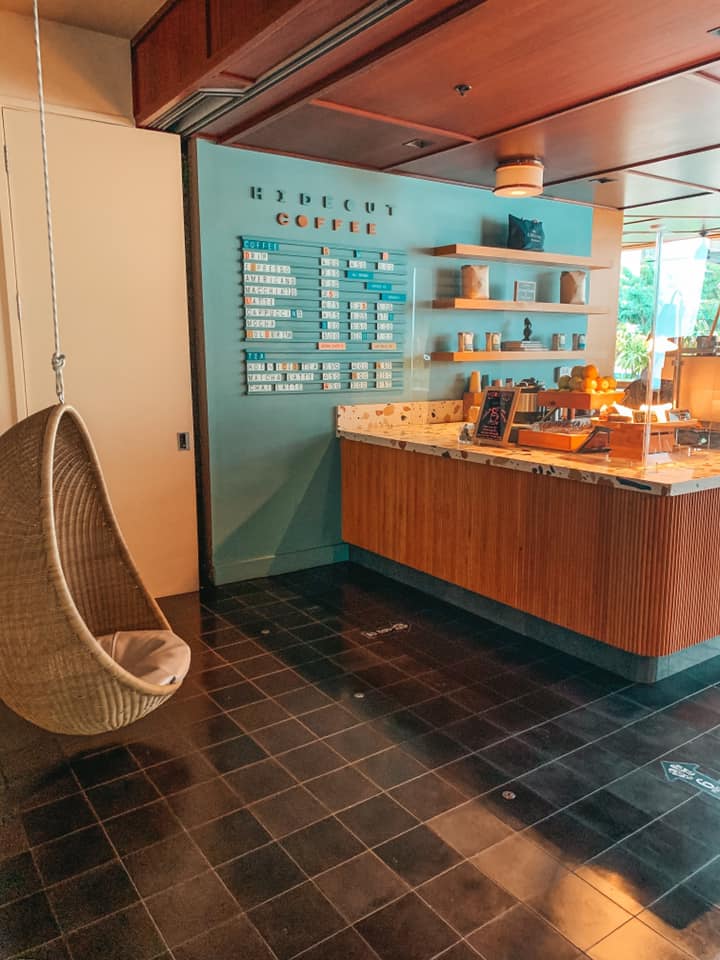 5. Arvo
Not only does Arvo serve some of the best coffee in Honolulu, but it's also one of the most Insta-worthy shops on the list! Enjoy your coffee in the most adorably designed outdoor area. The seating areas are so fun— one even has a disco ball above! The coffee and avocado toast are pleasant, but I also recommend getting their strawberry guava mint iced tea. And this is coming from someone who normally does not enjoy iced tea!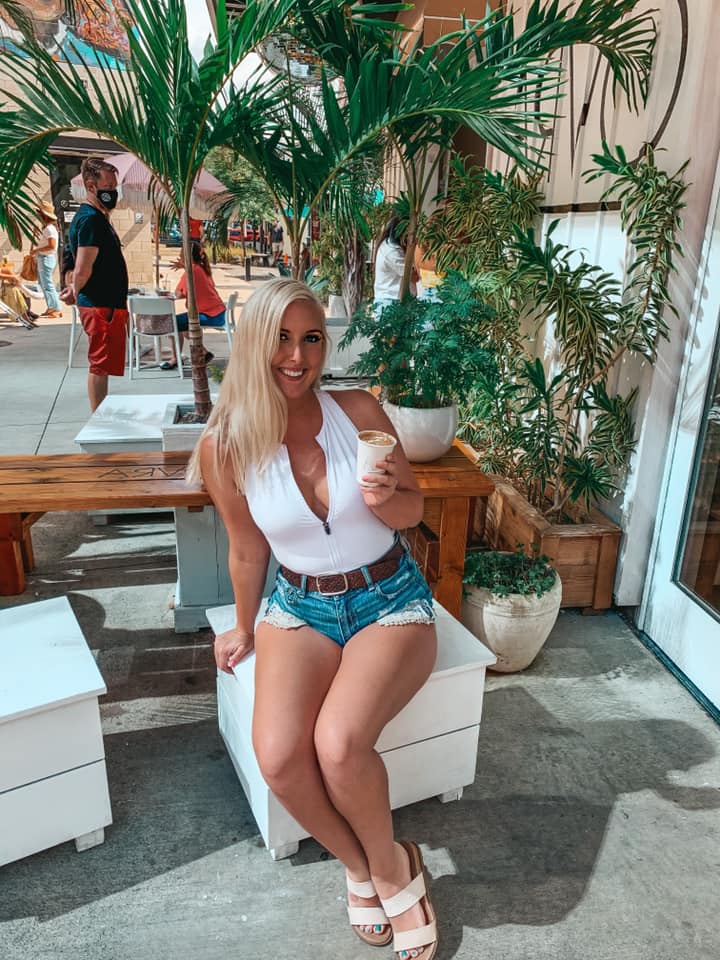 6. Da Hi Brew
Da Hi Brew is the best coffee I had in Waikiki! This cafe in Honolulu offers hand-crafted artisan espresso coffee and snacks. They have all of the cold and hot coffee beverages you could possibly want to choose from, along with smoothies and several breakfast and lunch bites.
My breakfast bagel sandwich was delish, but I did get a little envious witnessing the table next to ours enjoying their waffles with fruit!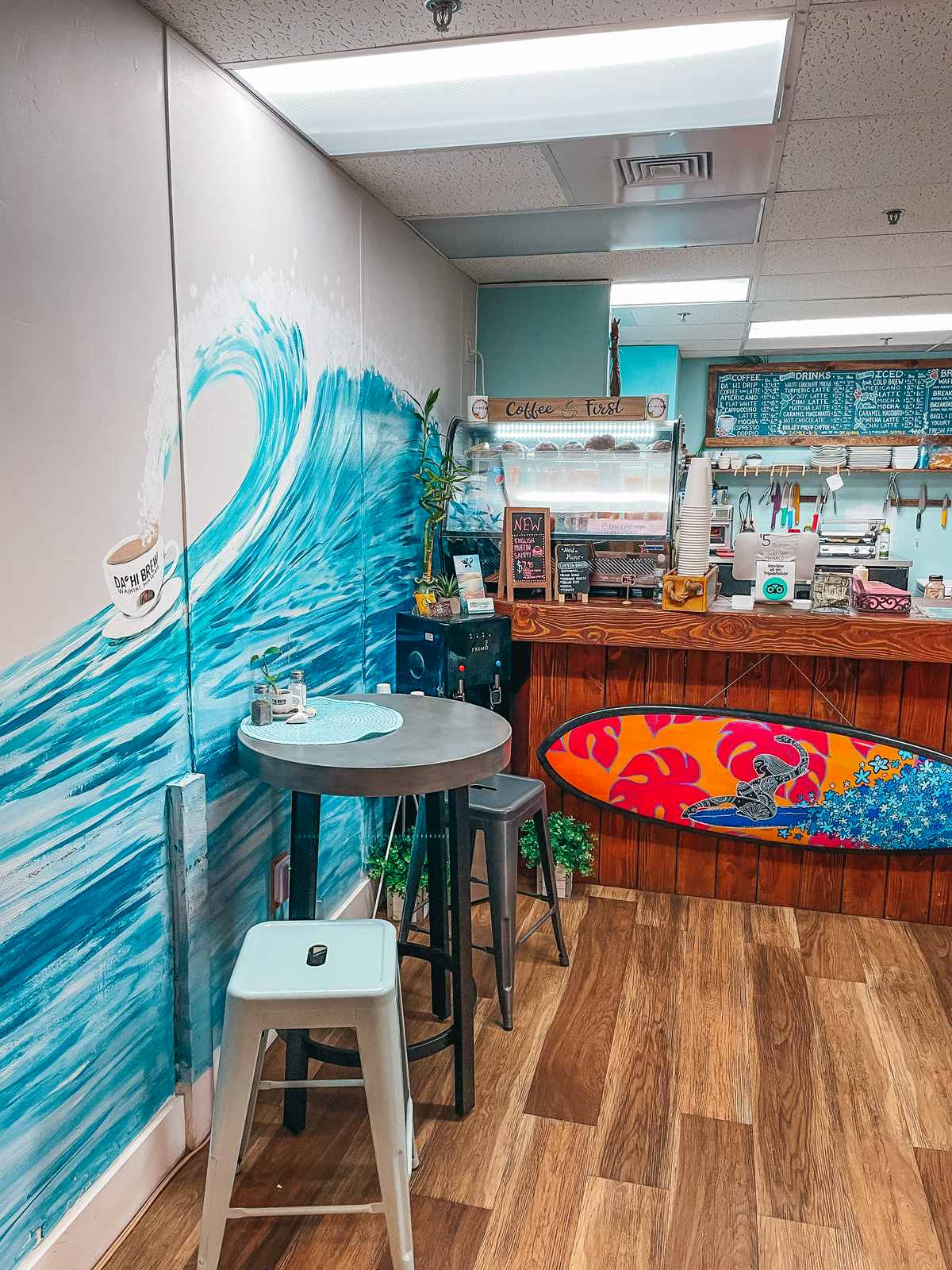 7. Coffee Talk
We stopped at this Honolulu coffee shop on our way to hike the Wiliwilinui trail, and it was the perfect pick-me-up to get me through that 4.7-mile trail. While we were grabbing our coffee for the road, Coffee Talk really had a great work environment if you were wanting to be productive!
Aside from your basic latte flavors, they offer several unique and fun latte options such as red velvet, cinnamon roll, and cake batter just to name a few.
Their food and pastries are made fresh daily and include popovers, scones, sandwiches, and croissants. Flavors and varieties change regularly, so you're always in for a surprise!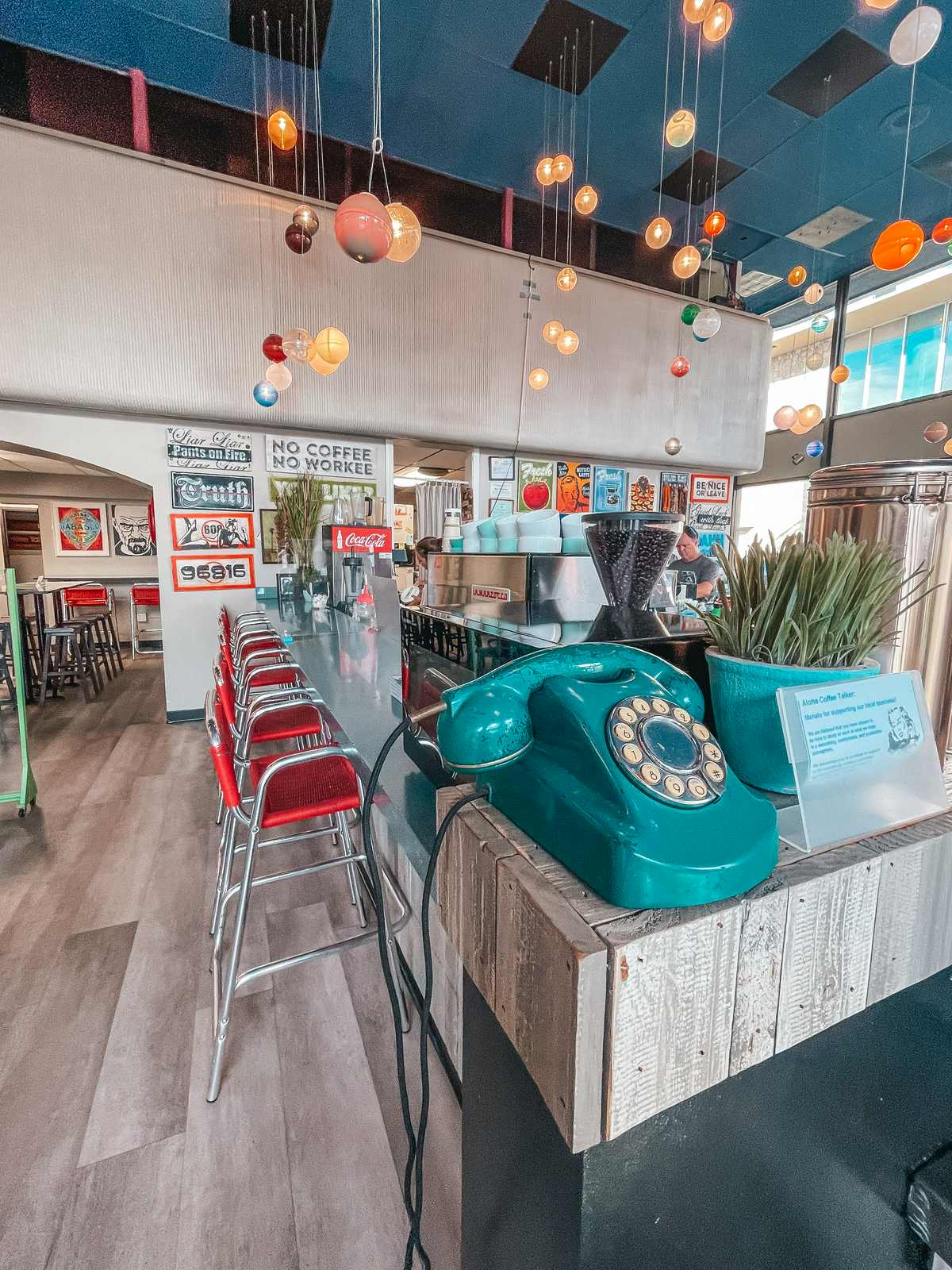 8. Cafe Daisy
Teas, juices, and coffee drinks are all found at Cafe Daisy. Step out of your comfort zone when you visit this Honolulu coffee shop, you won't regret it!
I truly had such a hard time deciding which to get, and I wish I would've had time to visit a few more times before leaving the island. You can get a taro latte with matcha foam, an ube cheesecake latte, a tiramisu cold brew, a strawberry latte, or a blue ocean latte. That's honestly just a few of the delicious varieties they offer!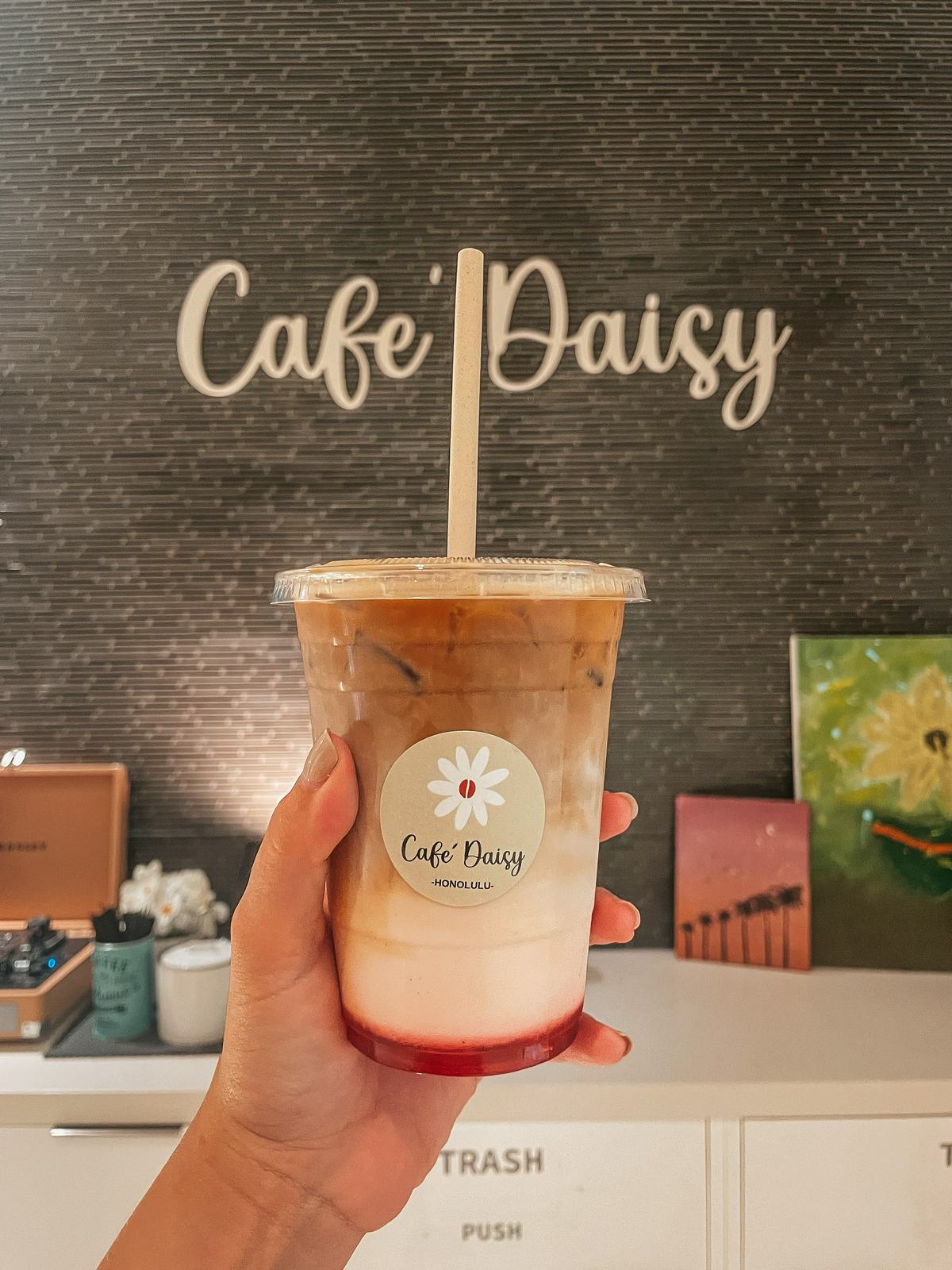 9. Knots Coffee Hawaii
Knots is located inside Queen Kapiolani Hotel in Waikiki/Honolulu. Bonus points because they're dog friendly! We unfortunately only made a semi-quick pit stop here just to try the coffee, but man I wish we would've gone hungry!
Everything on their food menu sounded absolutely delicious. And, if you have someone with you who isn't a huge fan of coffee, no worries, they also offer beer, wine, and cocktails!
For my locals reading this, they offer a monthly membership that is $35/month for unlimited coffee!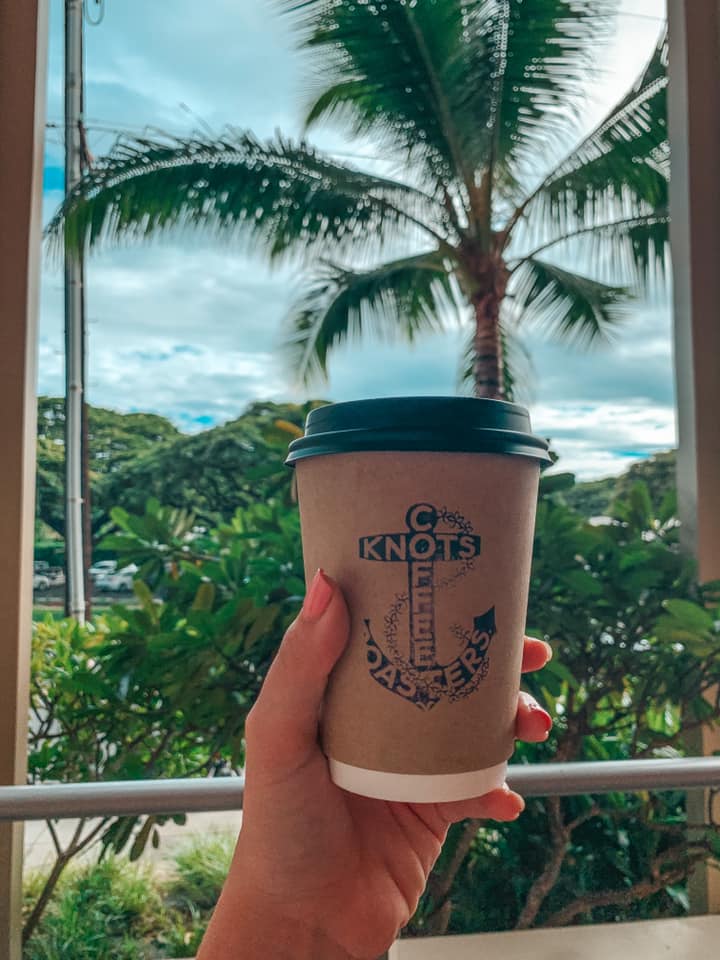 10. Surfers Coffee
Okay, this one isn't actually in Honolulu, it's in Wahiawa near the North Shore— but it's super cool! So if you make your way over to North Shore I definitely recommend making a pit stop at Surfers Coffee. They pride themselves on focusing on community as much as they do coffee. It is a non-profit owned and operated by Surfing The Nations.
Surfers Coffee gives Local Joe a run for its money as the spot for the best coffee on Oahu. I ordered the strawberry shaka off of their underground menu and it was unlike any coffee drink I've ever had! This shop is so cozy and homey, making it a great place to work for the day.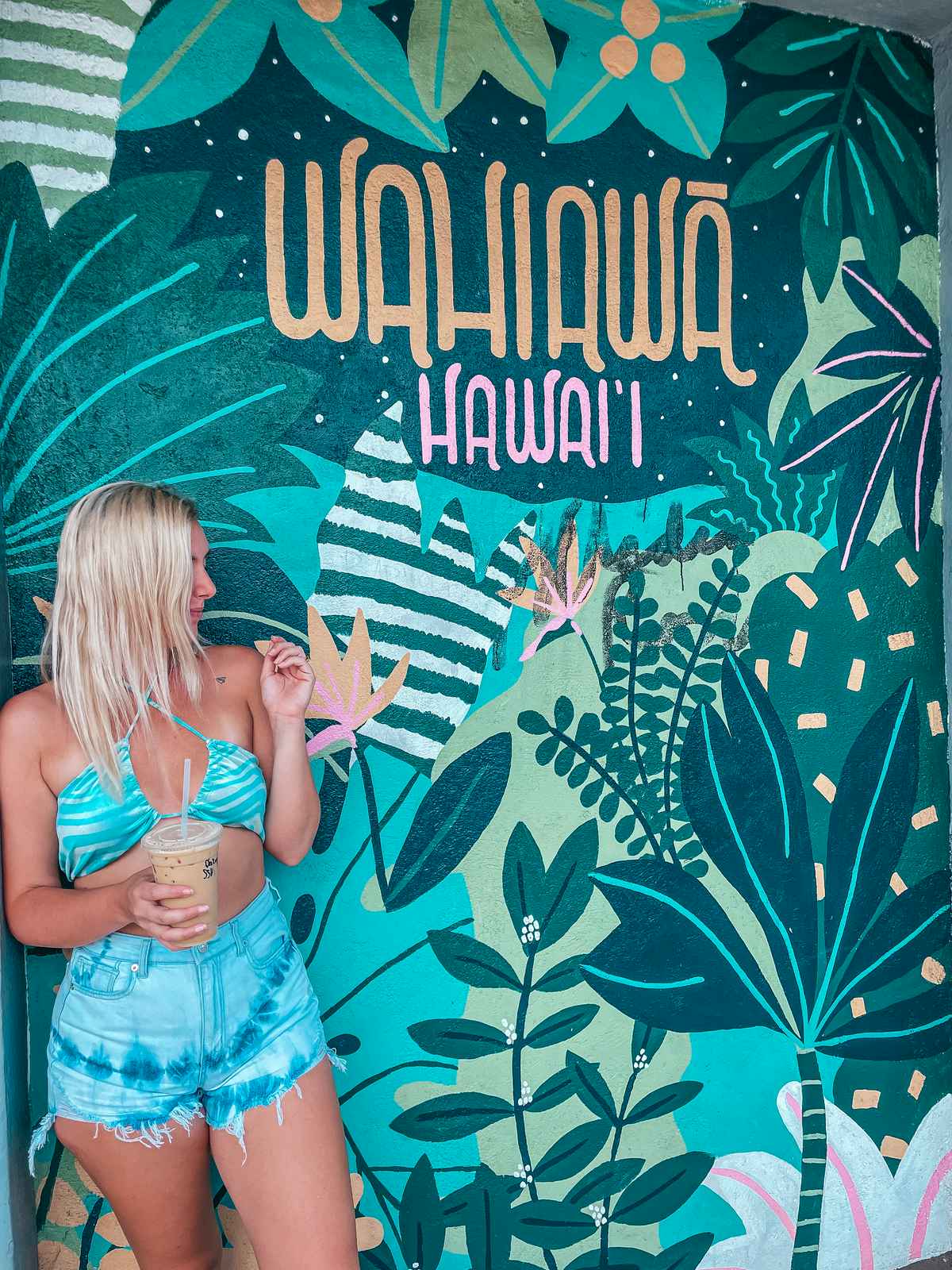 Related read: Check out the best things to do in Kaneohe and Kailua!
Which Honolulu coffee shop would you stop at first?
There are so many amazing coffee shops in Honolulu, I have no doubt you're going to enjoy each and every one on this list! If you have another favorite that I missed let me know in the comments!
Be sure to follow me on Insta @guidedbydestiny and check out my other Hawaii posts! If you're island hopping check out these posts:
2 weeks island hopping in Hawaii