This post contains affiliate links which means that I will make a small commission if you purchase a product after clicking on any of them, at no extra cost to you.
One of the things that I love about Tampa is there are SO MANY free things to do! If you are planning a trip to Tampa, or even if you're a Tampa local, I know this list of free things to do in Tampa is going to come in handy.
If you're balling on a budget (I've got tips for that!) but still want to be entertained, Tampa is the perfect city for you. There really are a great number of free and cheap things you can do in this city without having to break the bank!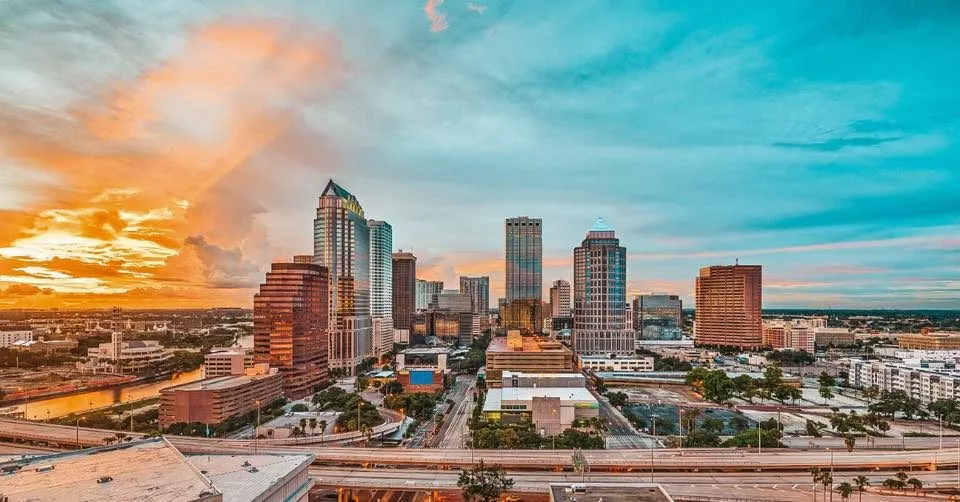 Free Things to do in Tampa
Check out the murals
The art scene in Tampa and St. Pete is really something to talk about! There are over 50 murals around downtown Tampa, and it feels like there are constantly new murals popping up. Bike, scooter, or drive if you prefer around the city and check out a few! Here's a mural list for Tampa that even includes the addresses for each, or check out my St. Pete murals tour recommendations.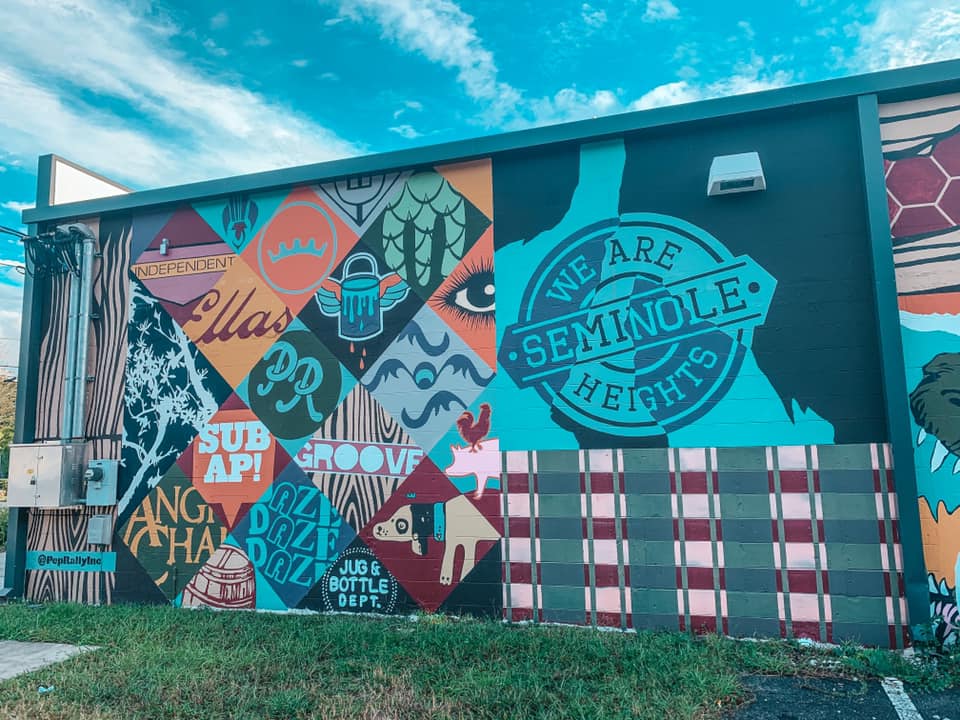 Hit the Riverwalk
Again, take your pick! Bike, Rollerblade, scooter, walk, or jog the Tampa Riverwalk. It's one of my personal favorite free things to do in Tampa! It's so enjoyable strolling the Riverwalk and taking in the beautiful city as well as the Hillsborough River.
The Riverwalk is 2.4 miles, but feel free to walk as little or as much as you want. Some interesting stops along the Riverwalk include:
Julian B. Lane Riverfront Park
Armature Works
Curtis Hixon Park
Water Works Park
Just to name a few! Many of these stops will be elaborated on throughout this post since they're all free things to do in Tampa! 😉 If you're down to spend a little, the Florida Aquarium, some museums, restaurants, and bars are also off the Riverwalk.
There are also several free events throughout the year held at the Riverwalk!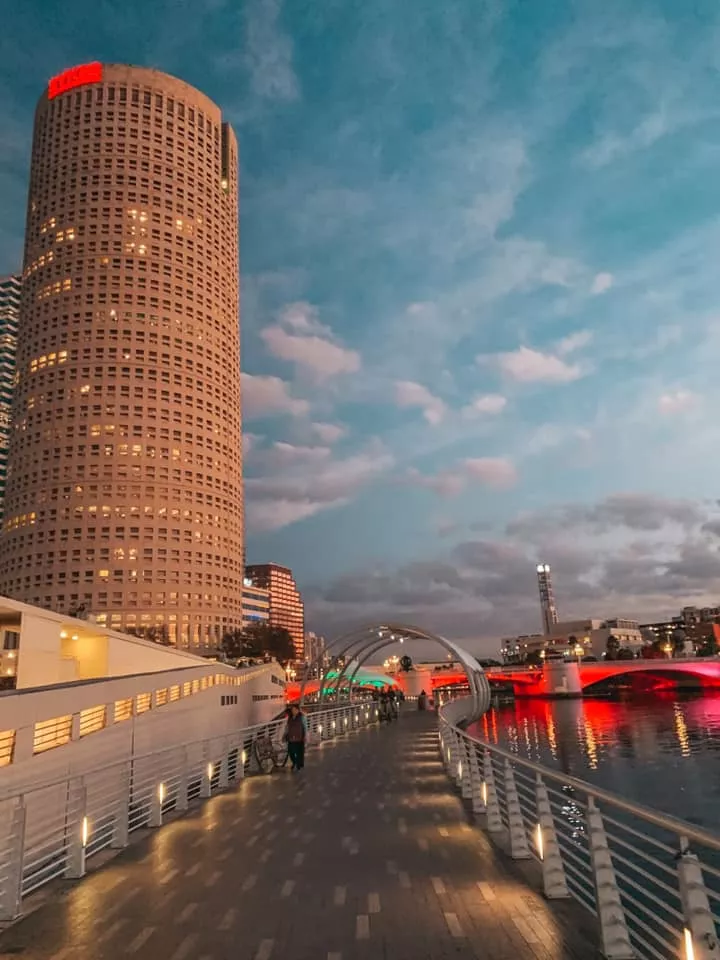 Curtis Hixon Waterfront Park
Curtis Hixon is 8 acres of public park that has a huge lawn, splash pads, playground, and dog park.
The best part is just like the Riverwalk, they are always having fun, free events! Concerts, festivals, and even fitness classes.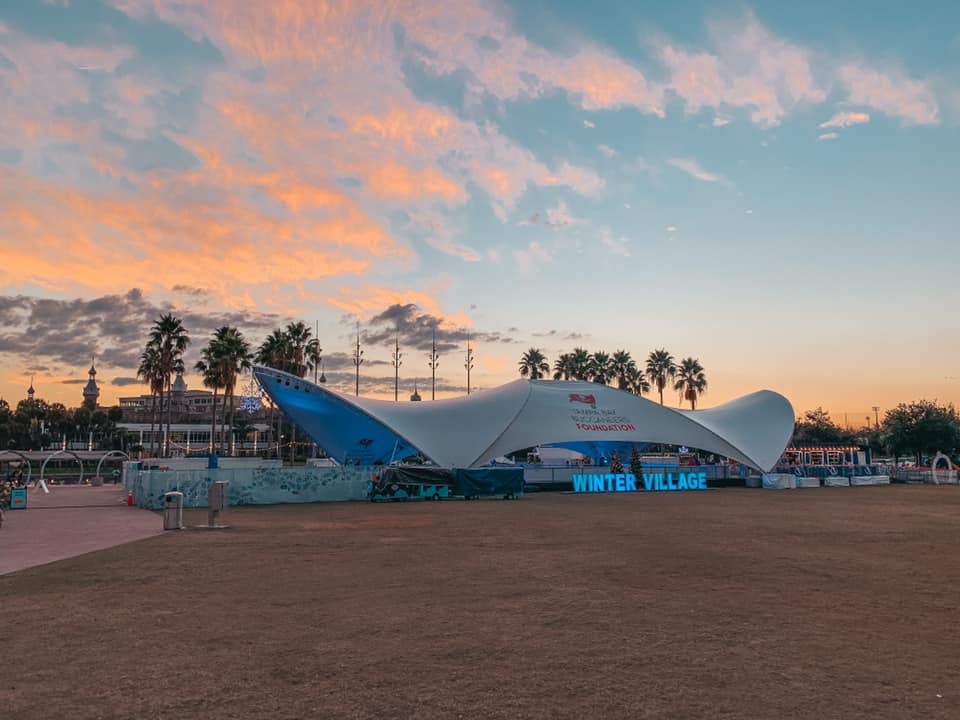 Fourth Friday Tampa
Fourth Friday Tampa is a monthly arts and culture crawl throughout Tampa's Downtown. 
Stop at the Fourth Friday hub between 5 PM- 7:30 PM to get your free lanyard. The lanyard will grant you access to special tours, live music, and food and drink deals from participating downtown restaurants and bars!
You also get free admission, discounts, or special offers at participating arts and cultural partners such as the Henry Plant Museum, Florida Museum of Photographic Arts (FMoPA), Sparkman Wharf, The Straz Center, The Sail Plaza, and more!
Pool day at WTR
I absolutely love WTR— it is such a fun venue! As long as they aren't hosting an event during the week then there is no cover. Of course, if you want to drink or eat, that'll cost ya.
The environment here is super fun and there's always great music. It's located right on the bay, so you get poolside luxury with a view, FOR FREE! This is even one of my favorite birthday party ideas in Tampa.
Have yourself a beach day
Tampa beaches are a little different than ones such as Clearwater Beach and St. Pete Beach, but they are still beautiful and a great spot to catch some rays!
Ben T Davis is probably the most popular beach in the Tampa city limits. It stretches along the Courtney Campbell Causeway and provides a white sand beach, picnic shelters, and beach volleyball. It's also close to Whiskey Joe's and WTR, two other fun spots!
If you drive, you will have to pay for parking. And if you're going over the weekend you'll want to arrive at a decent time to ensure you can snag a spot.
Cypress Point Park and Picnic Island Park are two other popular Tampa beaches. Check out this list for all of your beach day necessities.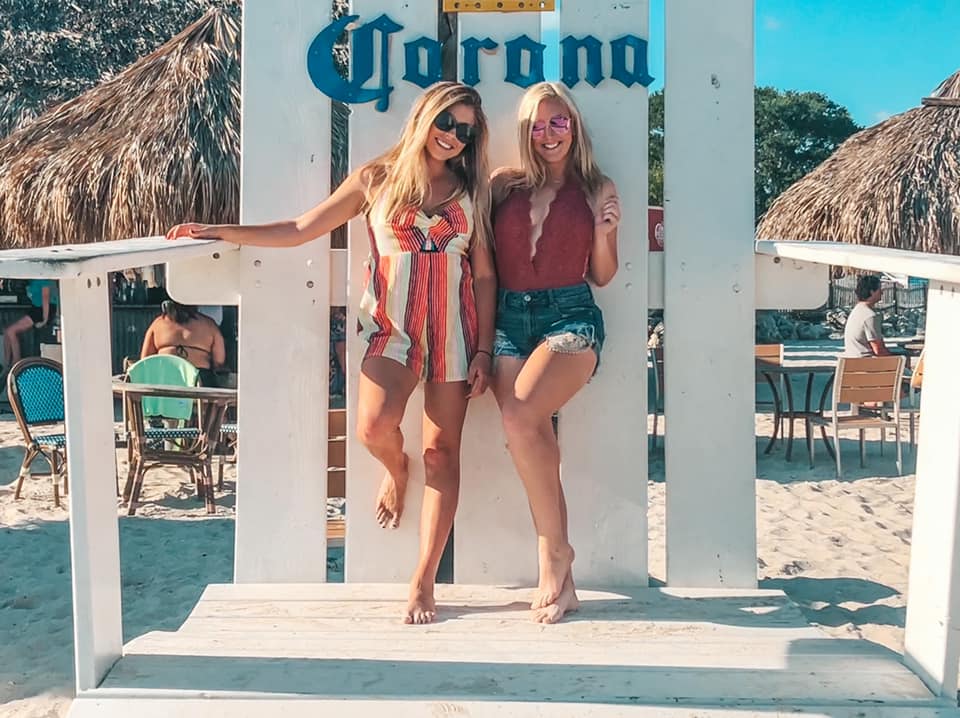 Upper Tampa Bay Trail
The Upper Tampa Bay Trail is a 14.3-mile out-and-back trail. Of course you can just do however much of it you want. It's really enjoyable for walking or bike riding.
If you want you can head 5 miles south and check out the Upper Tampa Bay Conservatory Park too!
These are some of the best free things to do in Tampa for nature lovers. You can experience mangrove forests, freshwater and salt marshes, coastal hammocks, and pine flatwoods.
Not to mention you get the opportunity to potentially see gopher tortoises, bobcats, manatees, dolphins, alligators, and more!
The park is open from 8 AM- 6 PM. Also, if you do the park, you will have to pay $2 per vehicle.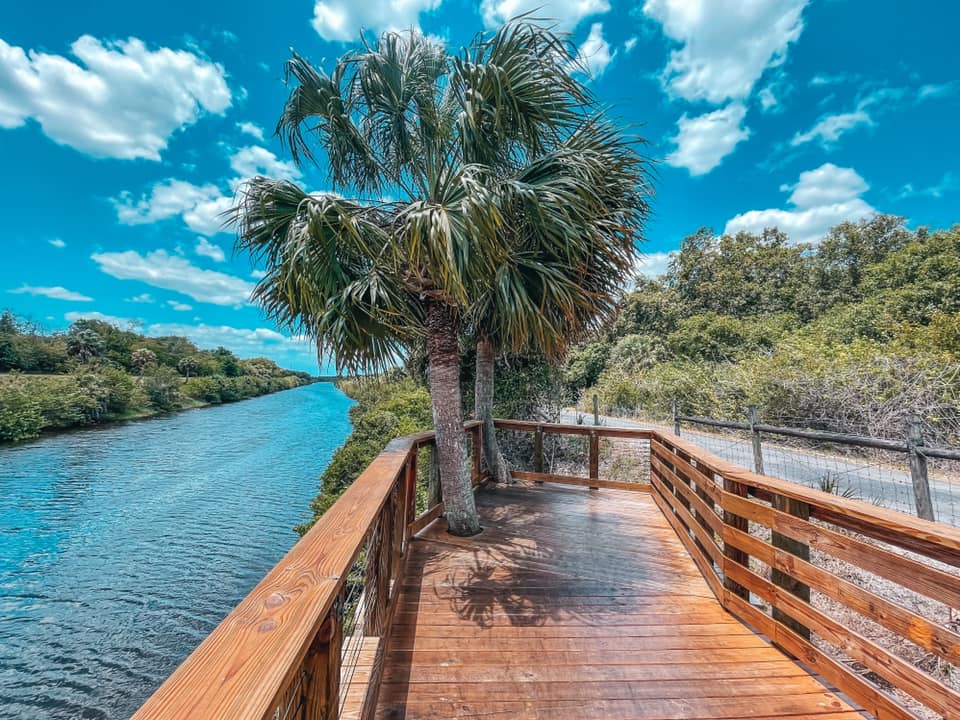 Glazer Children's Museum
Admission to the museum isn't always free, however it is on the first Tuesday of every month from 10 AM-5 PM. The museum is an innovative way for children and families to learn, play, and discover. 
There are over 170 interactive permanent and traveling exhibits in multiple themed areas. Check out their current exhibits here.
Tuesdays can get pretty busy, so registration is highly encouraged.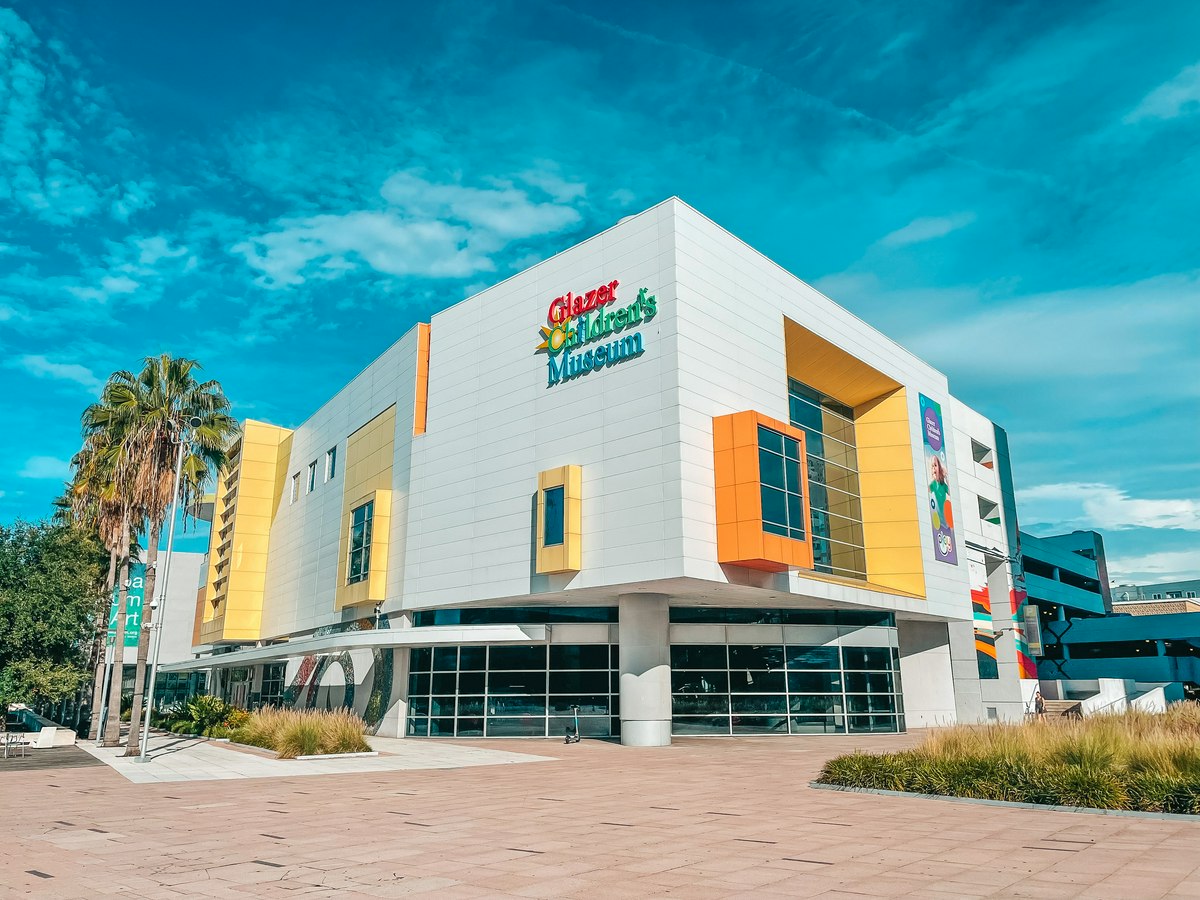 Hindu Temple of Florida
This is certainly one of the most unique free things to do in Tampa. The Hindu Temple of Florida is a temple and cultural center. It's a place to worship, as well as educate and pass on heritage to younger generations tracing lineage to India and to the public at large.
The architecture here is truly something else. It's absolutely beautiful, and honestly, it'll almost make you forget you're still in the US.
The temple is open Monday-Friday 9:30-11:30 AM, 6-9 PM, and Saturday-Sunday 9:30 AM-9 PM.
Note: Formal attire is recommended. Wear modest, conservative clothing. Your shoulders need to be covered and you cannot wear shorts. Be respectful when visiting.
Bayshore Boulevard
Bayshore Boulevard is actually the world's longest continuous sidewalk. How freaking cool is that? It's 4.5 miles and provides views of Hillsborough Bay to one side and some of the area's most expensive real estate on the other.
This beautiful strip is a great spot for walking, biking, or Rollerblading. But there is no shade, so wear sunscreen and bring water.
In January this is also a huge area for one of my favorite events— Gasparilla!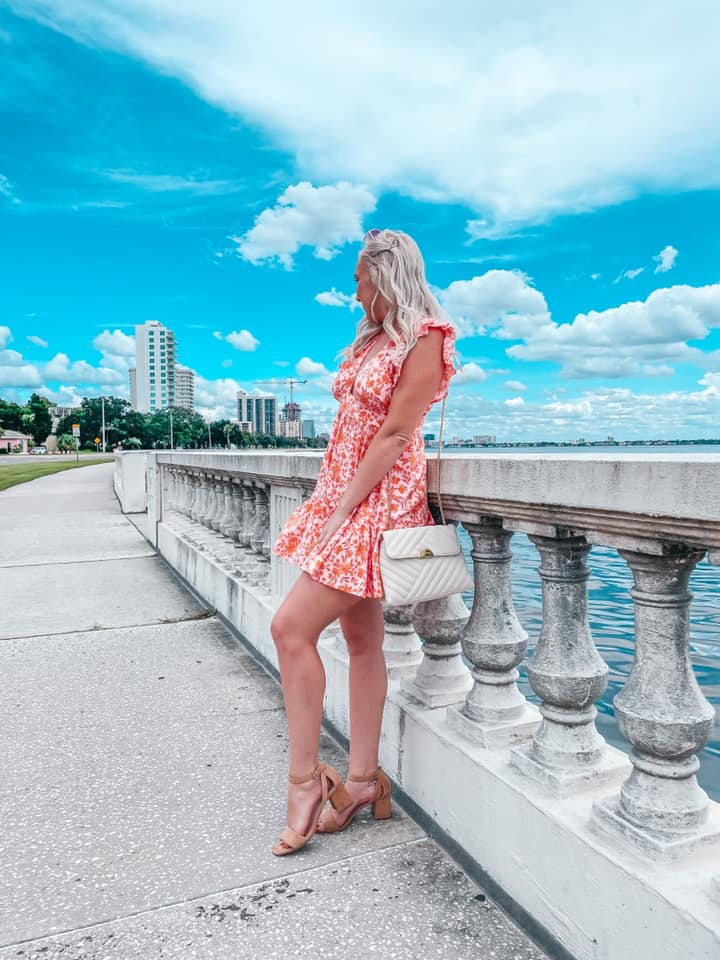 Visit a market
There are SO MANY free markets in Tampa! Of course there are plenty of things available for purchase such as produce, work from local artists, handmade jewelry, and much much more, but these are honestly so enjoyable even to just walk around and admire all of the local creatives!
Here are a few of the most popular markets in Tampa:
Ybor City Saturday Market— held every single Saturday year-round. Its hours are 9 AM–1 PM from May – September and October-April 9 AM-3 PM.
Seminole Heights Sunday Market— held the 2nd Sunday of each month from 11 AM–3 PM October – May and 11 AM – 2 PM June – September. 
Sunshine Market at Midtown Tampa— held the 4th Saturday of each month from 10 AM – 2 PM in Midtown Commons 3654 Midtown Dr.
Sunset Market at Midtown Tampa— held the 1st Thursday of each month from 6 PM – 10 PM in Midtown Commons 3654 Midtown Dr.
Heights Night Market— held the 2nd Wednesday of the month from 5:30 PM – 9:30 PM at Armature Works.
Indie Flea Sunday Market Showcase— held the 3rd Sundays of October – December from 12 PM-4 PM at Haya Hotel in Ybor. This is one of the best things to do in Ybor City!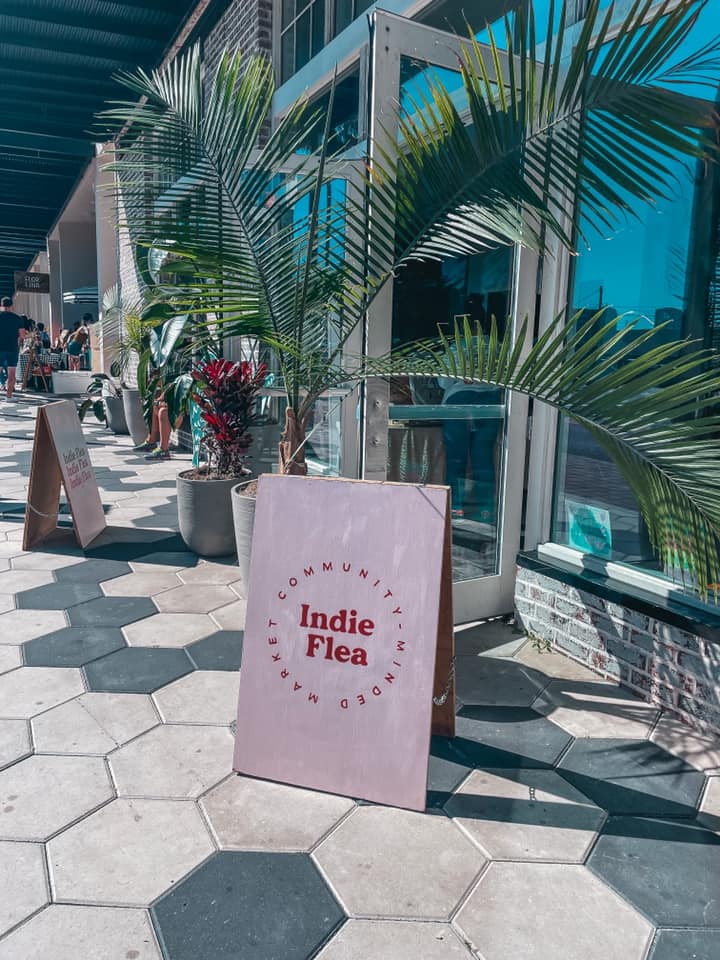 Armature Works events 
Armature Works is one of my favorite things to do in Tampa period— it's basically a boujee food fall and event space. While it costs if you want to purchase food or drink, they do host several free events.
They have free yoga, movies on the lawn, live music, Heights Night Market as I mentioned earlier, and more.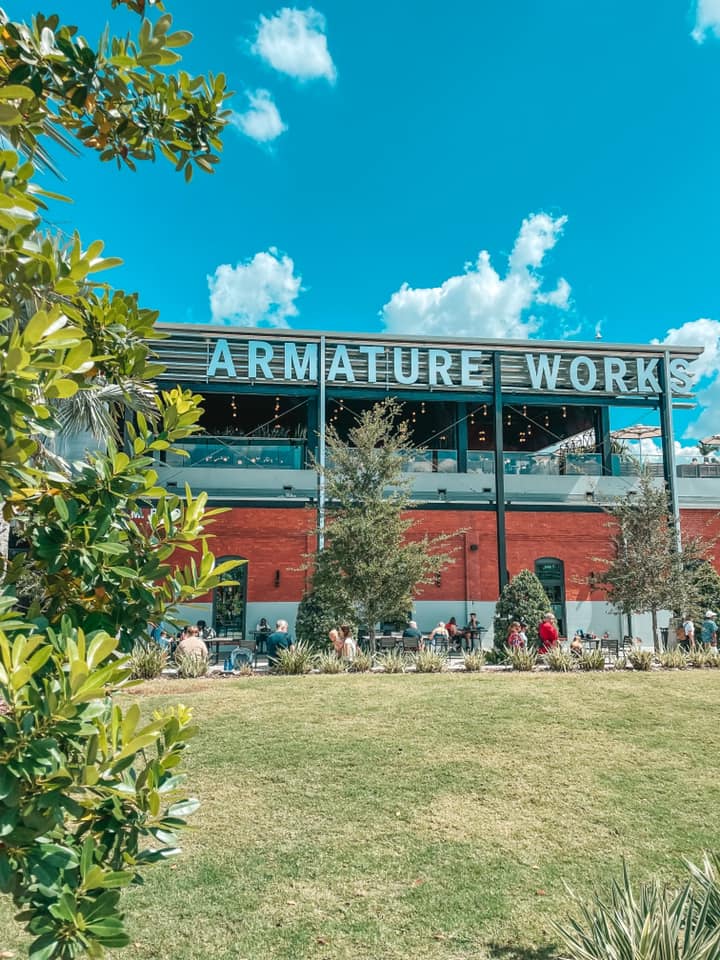 Free Friday wine tastings at Book + Bottle— go in between 5-7 on Fridays and see what they're pourin'! This place is absolutely adorable.
Mural tour— so many unique, vibrant murals throughout the city. Check out the complete list here.
Saturday Morning Market— held every Saturday, October 2 – May 28, 9 AM- 2 PM, and June 4th – September 9 AM-1 PM.
Corey Avenue Sunday Market— held every Sunday 10 AM–2 PM October – May and 9 AM–1 PM June – September.
The Pier— go during the day and catch some people fishing, or head there in the evening to enjoy the sunset! You can find a mix of art, history, and restaurants. There are also a number of good spots at the pier to set up a picnic.
Vinoy Park— beautiful park great for picnics, Rollerblading, or putting up a hammock and relaxing.
Weedon Island Preserve— miles of boardwalks and trails, lots of diverse wildlife, and a Cultural and Natural History Center.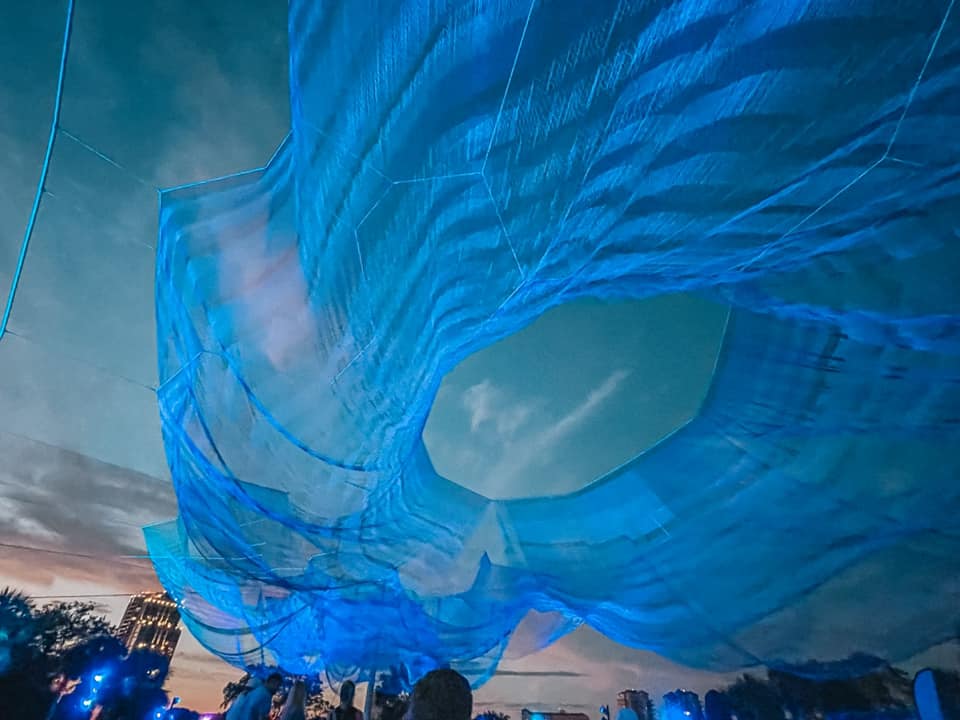 For more check out my friend Rachel's post on free things to do in St. Pete!
I hope you enjoyed this list of fun free things to do in Tampa Bay and realize you can absolutely have a great time in this city without having to drop a lot of money!
Follow me on Insta @guidedbydestiny and use the hashtag #guidedbydestiny if you do any of these activities so I can share it! 🙂
Check out my other Florida posts like:
Best restaurants in Seminole Heights
Enjoy this post? Be sure to share it!