This post contains affiliate links which means that I will make a small commission if you purchase a product after clicking on any of them, at no extra cost to you.
I think we can all agree experiencing the food in a destination is a big part of the travel experience! There are so many dishes and drinks in Hawaii that aren't so commonly found elsewhere, as well as some that are found commonly, but just are not done as the Hawaiians do them.
If you plan to visit the island, here is a list of 11 foods you must eat in Oahu as well as my favorite places to get them! I also couldn't resist throwing in a few drinks you should try while you're at it 😉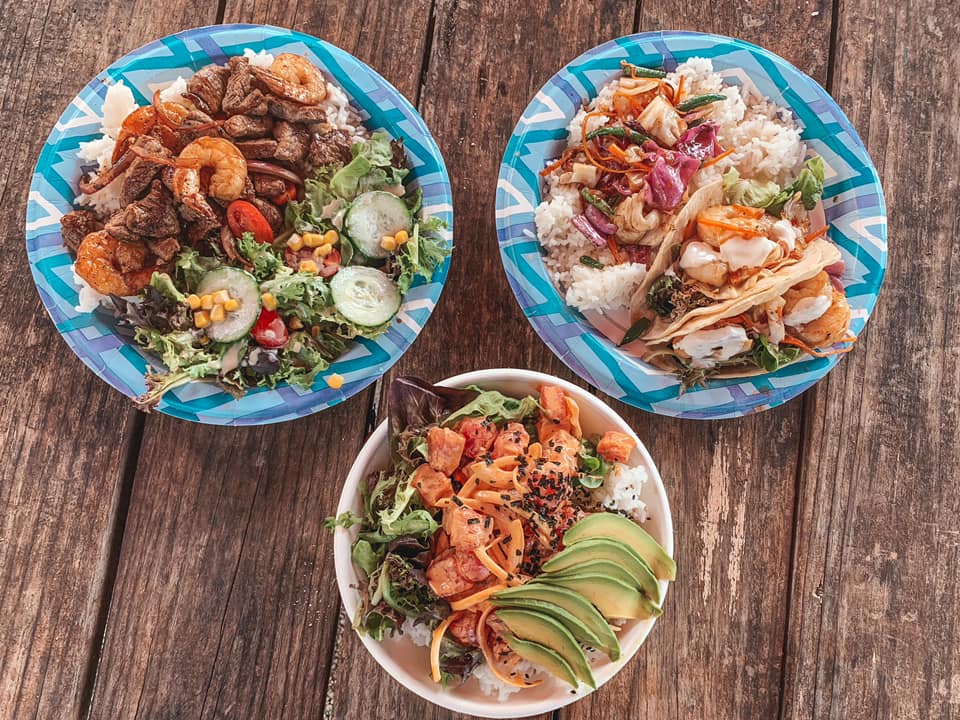 Foods you must eat in Oahu
1. Guava everything
Seriously, everything. They have guava bbq, cocktails, butter, and even guava pancakes 😋 I've never seen guava incorporated in so many dishes and it was always lovely.
Make sure you hit Cinnamon's in Kailua for their guava pancakes, Margarita's in Honolulu for their guava margaritas (get them with mezcal instead!), and Haleiwa Joe's for their guava butter and rolls. Hands down two of the best restaurants in Kailua and Kaneohe.
Related read: Check out the best things to do in Kailua and Kaneohe.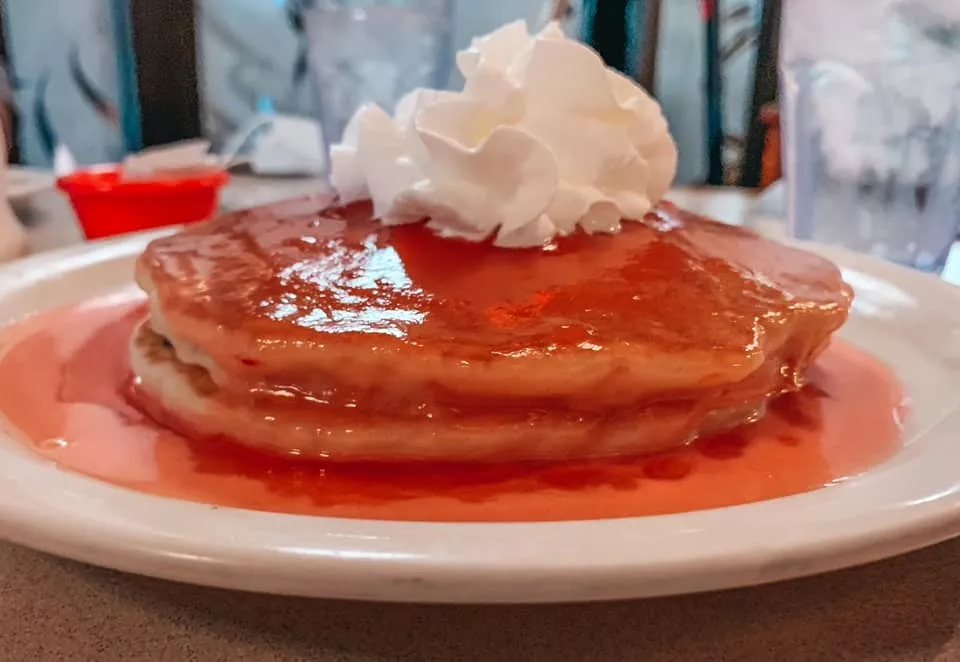 2. Kalua pork
Kalua pork is so good! It's extremely tender and flavorful! If you're wondering how this is different from any other pork, that's fair. This is a traditional Hawaiian dish where the whole pig is seasoned only with Hawaiian sea salt and placed inside a large pit that has been dug in the ground. It is cooked slowly throughout the day.
You can find this on the menu at many places, but one of my favorite experiences with it was at Kono's Northshore (one of the best restaurants on the North Shore)! I recommend the nachos (they even have guava bbq on them 🤤).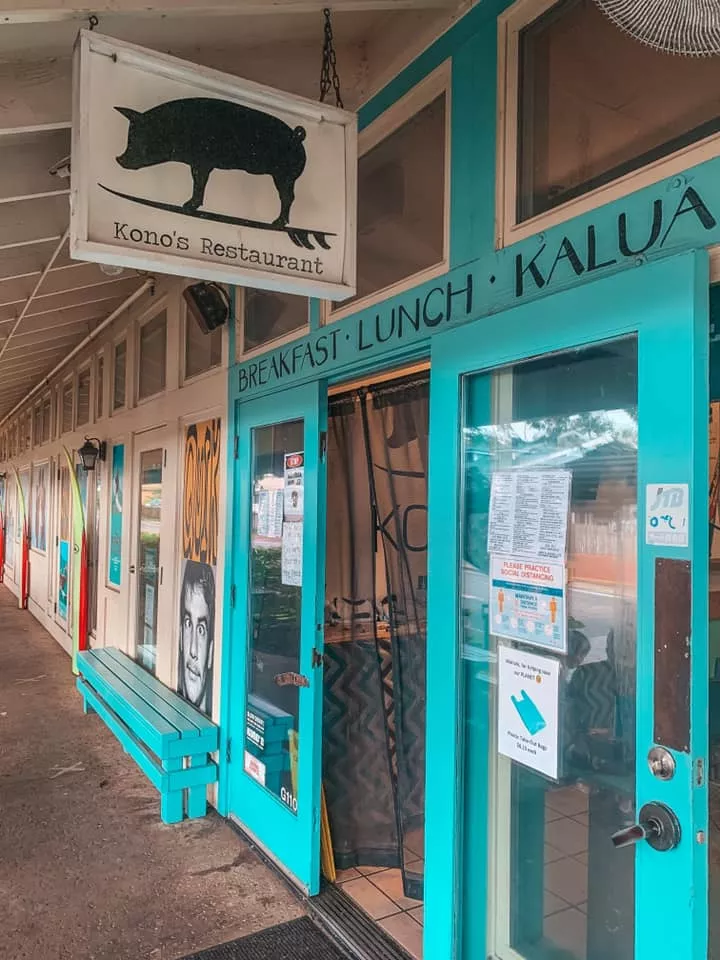 3. Poke
I didn't even like poke the first time I visited Hawaii. Luckily Remi showed me what I was missing out on before our last trip and I had it probably at least 7 times during that adventure.
It was delicious, fresh, and affordable. There are so many amazing places you can get it from, even their Foodland grocery stores had an amazing variety of poke!
My favorite place that I had poke at was at Redfish Poke located at SALT in Kaka'ako. Another couple of places that had some of the best poke on Oahu were Fresh Catch and Aji Limo Truck. Try poke at one of these places and you'll understand exactly why it's on my list of foods you must eat in Oahu.
Also, if you head to the Big Island Umekes is my favorite place out of all the islands!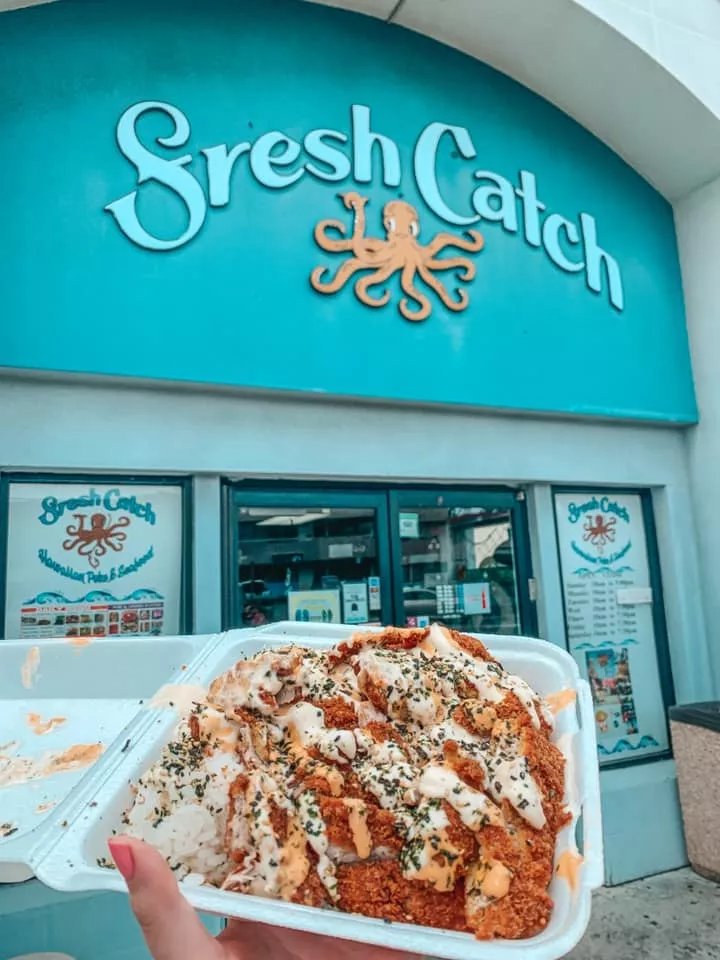 4. Acai bowls
The açaí, the fresh fruit, granola, cocoa nibs— just so much yum! I mean I really don't think a trip to Hawaii is complete without an acai bowl.
The Sunrise Shack has a couple of locations on the North Shore and it's hands down the cutest place ever.  Farm to Barn is located in Haleiwa and has a delicious acai bowl that is probably the most bang for your buck! If you're near Waikiki, Hawaiian Crown blew my mind with their bowl!
Check out my list of best acai bowls on Oahu!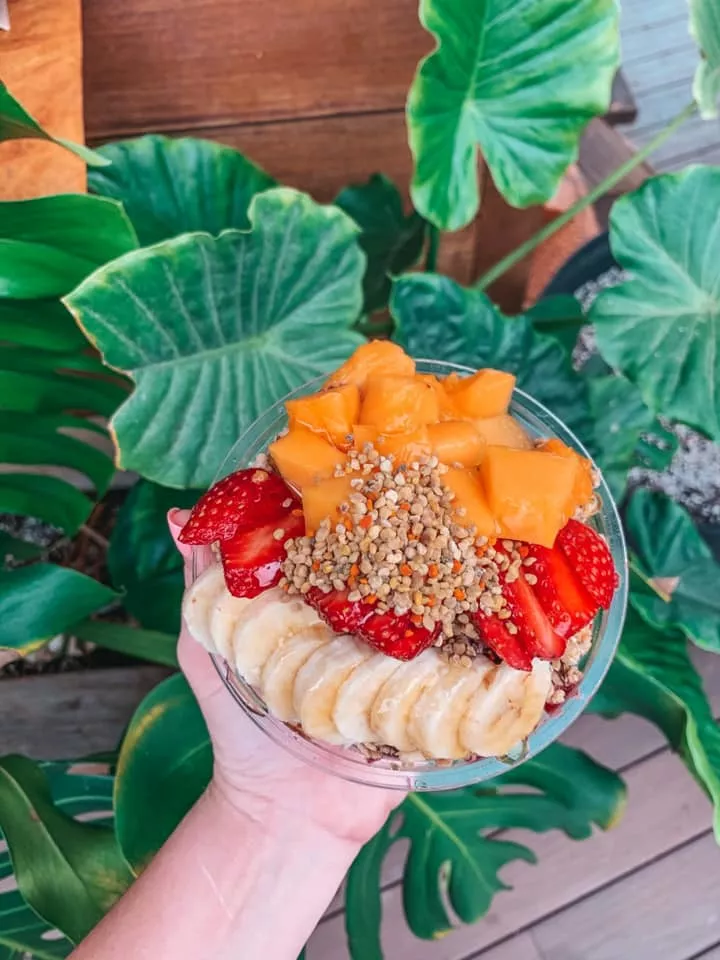 5. Sushi
The seafood is just so fresh here, so sushi is a must. My favorite spot is Banzai Sushi Bar. Get a fresh roll, but also get the California Tempura—it might sound basic, but it is so not your typical California roll! The entire thing is in tempura, it's warm, and drizzled with delicious sauces.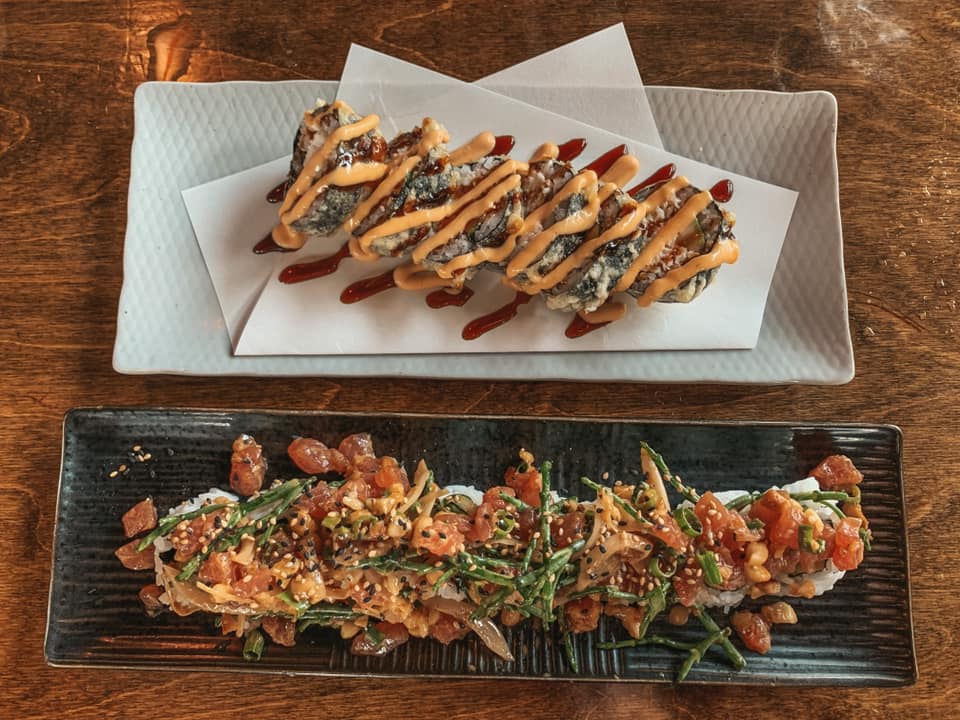 6. Garlic shrimp
If you order the garlic shrimp you may be a little surprised when you look at your plate and notice the shells are still on. It can get a little messy peeling, but hey, it tastes good. Even if you just try it once, it's a food you must eat in Oahu.
Giovanni's Aloha Shrimp is the most well-known spot to get garlic shrimp, but there are plenty of other food trucks that serve it without the long lines. Those who have waited in the long lines have said it does move pretty quickly if you do want to try them out!
Otherwise you can hit the North Shore Shrimp Truck or Aji Limo Truck. Eating from a food truck on the North Shore is a must-do activity!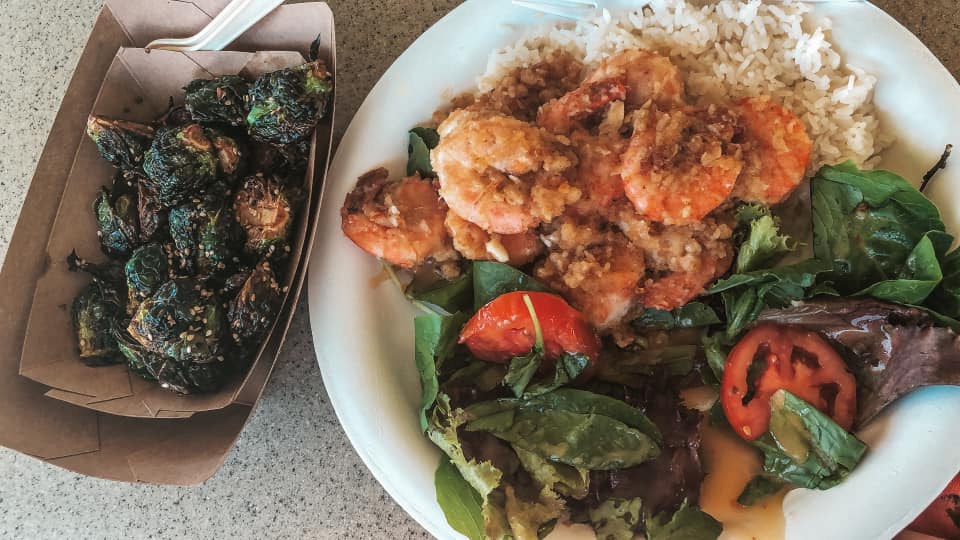 7. Edamame
I consume more edamame during my Oahu trips than I have throughout the rest of my life combined. It's just better there. I'm sure you're thinking, "How good can a boiled soybean be?" Many restaurants in Oahu don't just do your simple sea salt topping. They toss it in Thai chili or sweet and spicy sauces that totally change the edamame game.
I have definitely started to notice more places on the mainland doing it within the last few years, and maybe I'm biased, but I still think Hawaii does it best.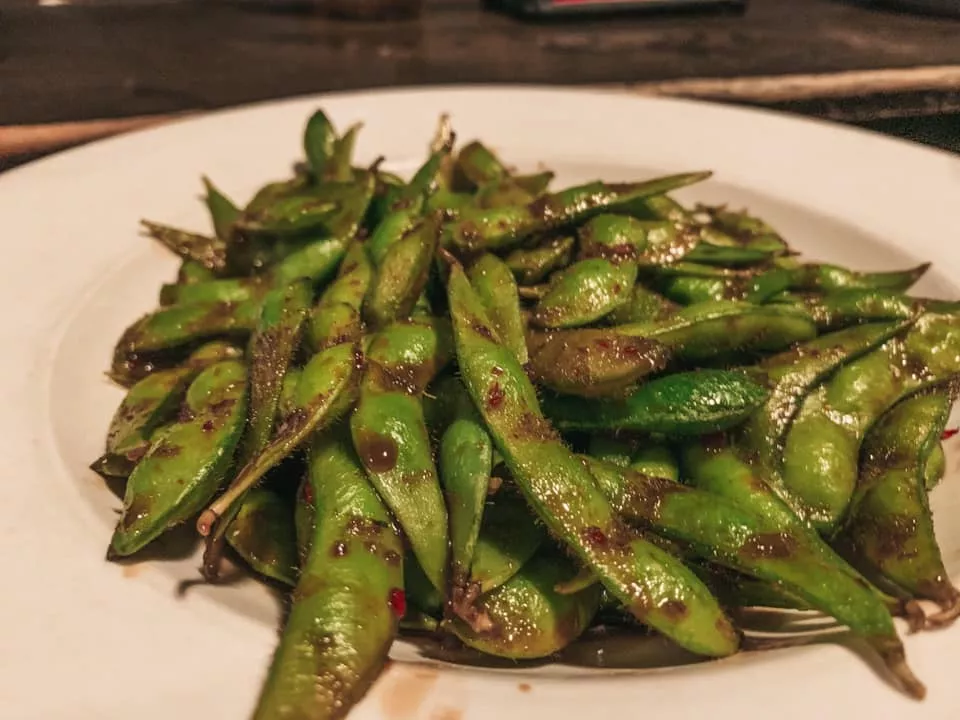 8. Hawaiian Shaved Ice
Unlike a snowcone, Hawaiian shaved ice uses finely shaved ice rather than crushed, meaning it better absorbs the flavor more than snowcones, where you usually end up with just a ton of flavorless ice at the end.
The concept of shave ice was introduced by Japanese immigrants who came to the Islands to work in the sugar and pineapple fields in the mid-1800s. They would use their tools to shave flakes off large blocks of ice, and then coated it with sugar or fruit juice to cool off.
There are several popular Hawaiian shaved ice places all over the island, and they have dozens of flavors and even more combinations you can come up with for your shaved ice. Many even use naturally flavored syrups over artificial.
Matsumoto Shave Ice is probably the most popular and well-known on Oahu.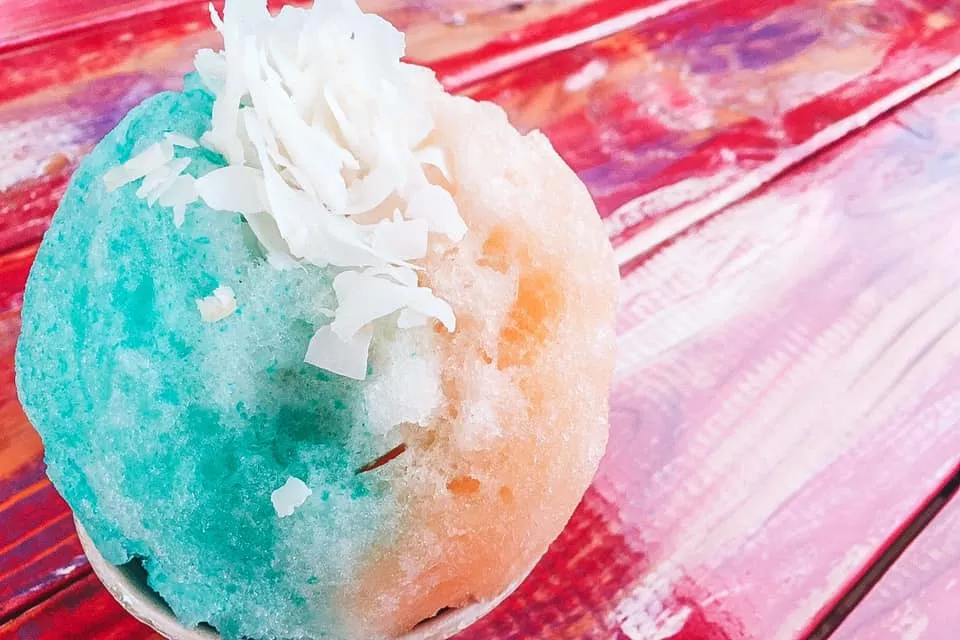 9. Dole Whip
In case you didn't know, the Dole Plantation is located on Oahu, and it's one of the best places on the island to get Dole Whip! You can get a tour or you can just go there for Dole Whip and chocolate-covered pineapple, which is pretty much what I did. If you're not worried about paying to take a tour, this is a great free thing to do in Oahu. That is if you can resist getting the Dole Whip.
I didn't even know that chocolate-covered pineapple was a thing, but it definitely is, and I have been missing out. Also, if you're unfamiliar, Dole Whip is soft-serve pineapple ice cream…..WHY HAD NOBODY TOLD ME ABOUT THIS?!
Some places on the mainland here serve Dole Whip too, but I have yet to have any that tastes even remotely close to as good as it does from the Dole Plantation.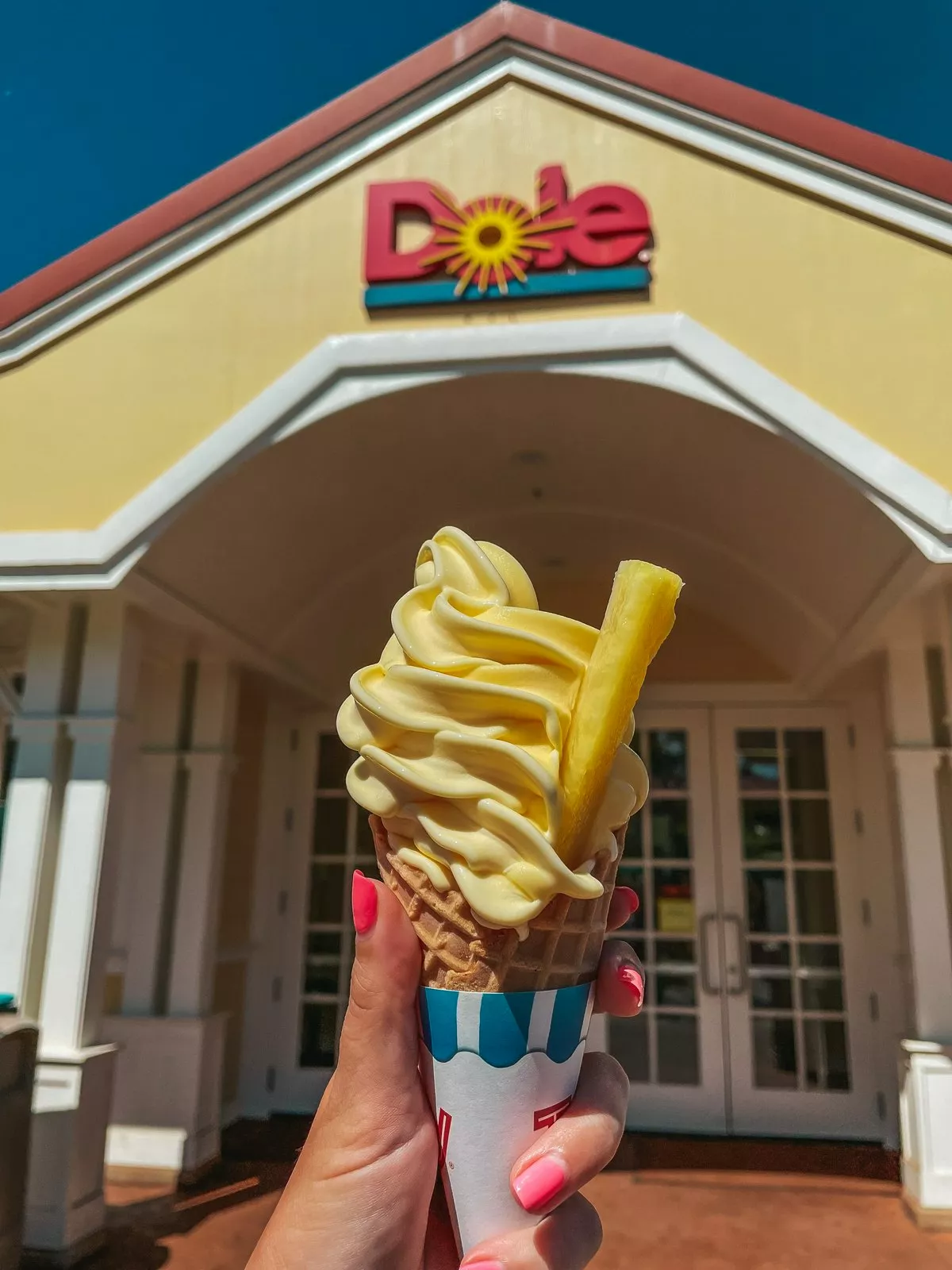 Drinks you must drink in Oahu
Mai Tai
I think it's a given— Hawaii knows how to make a damn good Mai Tai. And it doesn't even matter where you get it. We did a catamaran cruise with drinks included that included Mai Tais, and they were delicious! Normally I'm not too excited for the included drinks on boat tours, but these were truly good…and strong!
If you really want to go for it you can get the large ones at Haleiwa Joe's! I think that my all-time favorite one had to be at Moku Kitchen, and its sister restaurant Merriman's. Their mai tais are unique because they are topped with a honey-lilikoi foam that gives them a little extra boost of sweetness. If you go during happy hour you get $2 off!
They have another sister location on Maui near Lahaina called Monkeypod, and Merriman's in Kauai which have the same delicious mai tai!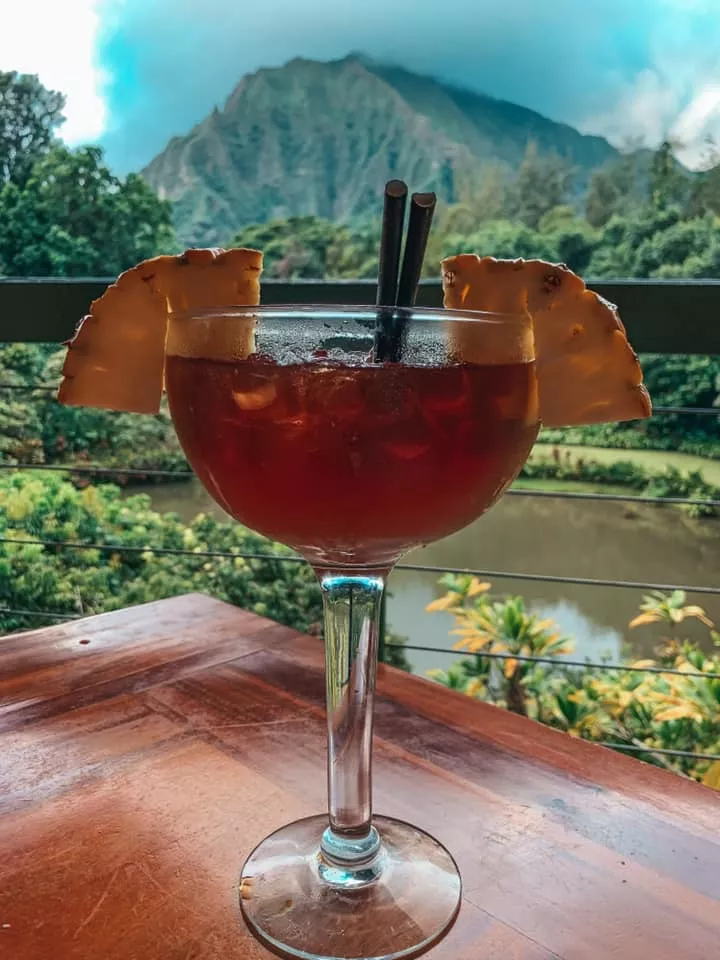 Macadamia nut coffee
Macadamia nut everything, really (it frequently tops salads, crusts fish, etc on the island), but the coffee just really makes me happy. It's not a coffee flavor I encounter too often in Florida coffee shops, so I definitely take advantage of it when I visit Hawaii.
There are seriously so many amazing, adorable coffee shops in Oahu, so check out my post on the best coffee shops in Honolulu to see where to get it!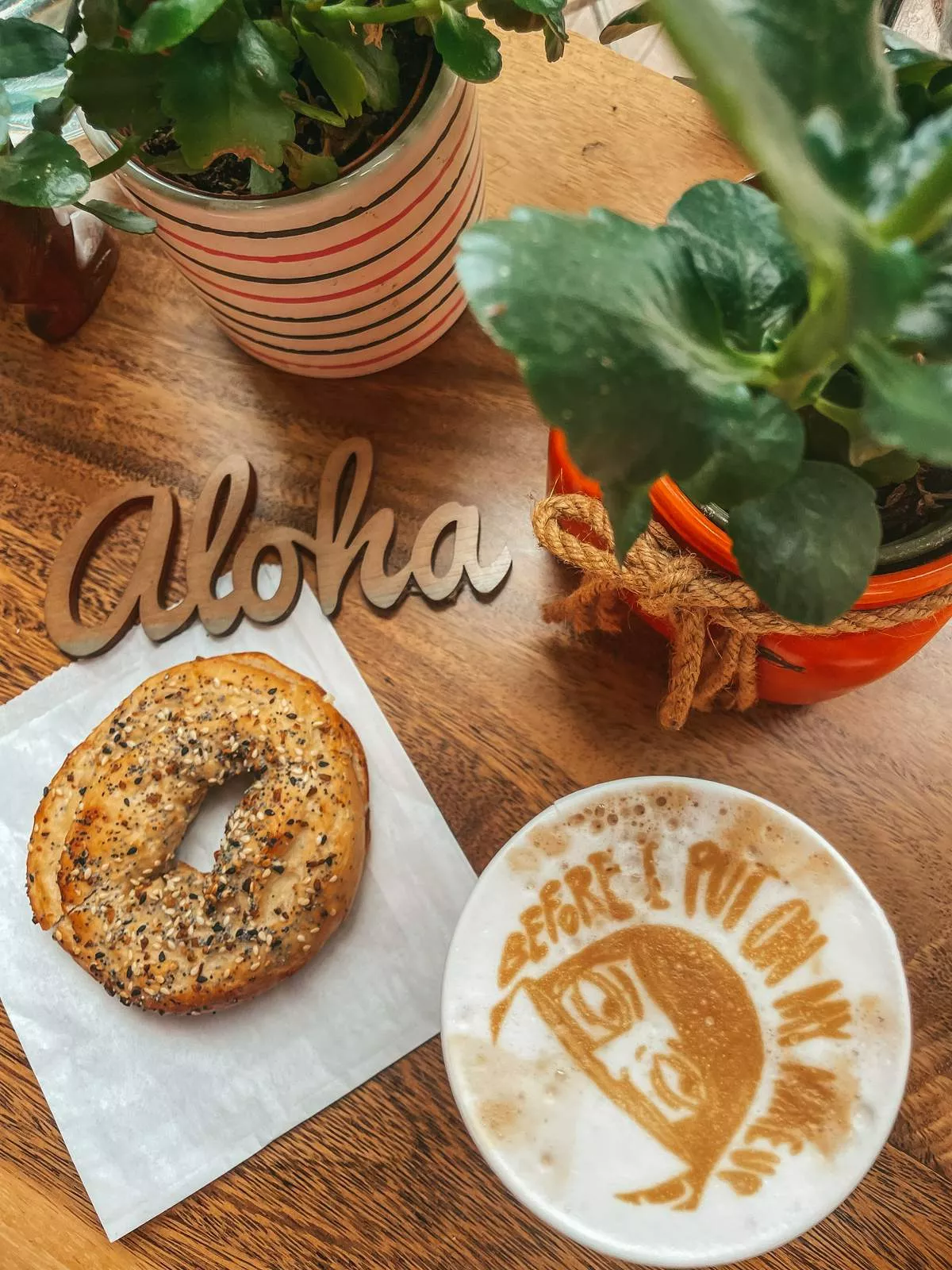 Cold coconut water
I had an Almond Joy one time when I was young and have avoided anything coconut ever since. Thank God for me so badly wanting to be a cliche of sipping out of a coconut on the beach. If you haven't had fresh coconut water right from the source, I'm telling you right now you're missing out. I've never had anything more refreshing.
You can grab one at Coconut Girl and Guys after you get done hiking at Crouching Lion (my favorite hike in Oahu!).
Below are dishes that aren't exactly my thing, but if your appetite is feeling a little adventurous here are another couple of foods you must eat in Oahu: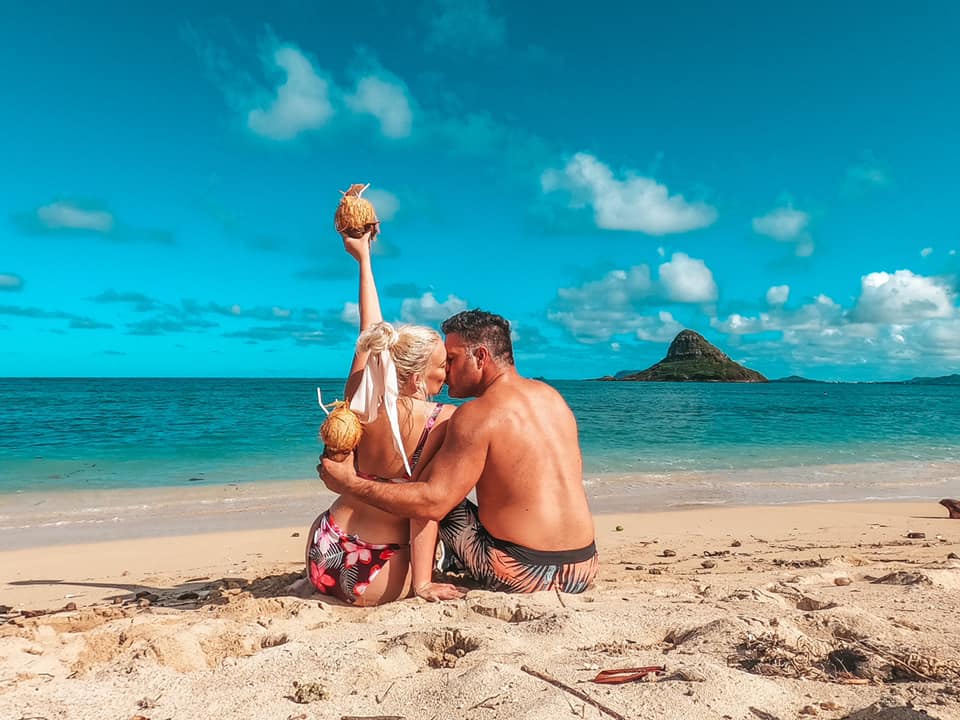 Foods you must eat in Oahu if you're feeling bold
Taro and poi
Taro is the root of the taro plant and is a starchy vegetable similar to a potato, but with twice the fiber. It's slightly sweet with a nutty flavor. Very simply put, poi is like a pureed form of taro. You will most likely come across things like taro fries, taro chips, taro pancakes, and even taro ice cream.
SPAM
Hawaii has the highest per capita consumption of SPAM in the US. Its popularity roots back to World War II when it was adopted into local culture. You will now find it on restaurant menus everywhere in Oahu. And not only that, it's very interesting dishes like SPAM sliders, pie with candied SPAM, SPAM curry, SPAM gyoza, and several more interesting concoctions. So yeah, this is definitely one of the most interesting foods you'll eat in Oahu if you're up for it.
I hope you get the chance to try each of these amazing (and interesting) foods during your trip to Oahu! If you want more Hawaii content, be sure to check out my Oahu guide. And as always, feel free to DM me if you have any questions and use the hashtag #guidedbydestiny if you give any of these I try so I can share it with my followers!
If you enjoyed this post, don't forget to share it! 🙂